Running on Empty.  The company we rented our jeep from assured us we would have enough gas to tour the Maze and make it back to town of Green River.  We should have rented an extra gas can.  Lesson learned.  Trust our gut, be prepared, and make our own judgement.  Don't listen to the sales person at the desk!
It rained overnight turning red dirt into slick red mud.  We still had one long narrow, technical climb, with tight switchbacks out of the Maze on to the plateau.  Then the road would lead us back to the ranger station.  There we could get emergency gas and then continue onward to town of Green River. 
The gas drama had been an underlying current of uncertainty on our trip.  We squeezed out every ability to have high adventure, secure gas, and make it back to the ranger station with the jeep.  When we had sketchy cell service we called the jeep rental company and explained our situation.  Then we called the ranger station.  We assured them that we would probably make it back to the station but wanted to let them know that there was a small possibility that we could run out of gas.  We were planning for the worst and hoping for the best. 
Plan B was having one of us ride our mt. bike to the ranger station, get gas, and bring it back to the jeep.  We had enough water.  We were not worried but...we just hated to think of ourselves as unprepared.  We had done our homework.  We weren't rookie adventurers.  So we needed to make sure that we could take care of ourselves. 
As wilth all adventures into remote areas there are always challenges that can't be foreseen.  Hence the need to be prepared.  Have a back up plan.  Even back up plans can get derailed by changes in weather, break downs, or unforseen circumstances.  It adds to the adventure but also creates a level of uncertainty. 
Now we had another challenge.  Rain and tire sucking mud.  Red sticky mud that filled the tire tread on our jeep and caused us to slip and slide and bog down on our ascent up out of the Maze.  As a result we had to use 4 wheel drive all the way up the hill.  4 wheel drive uses more gas and we were running dangerously low.  Would we make it...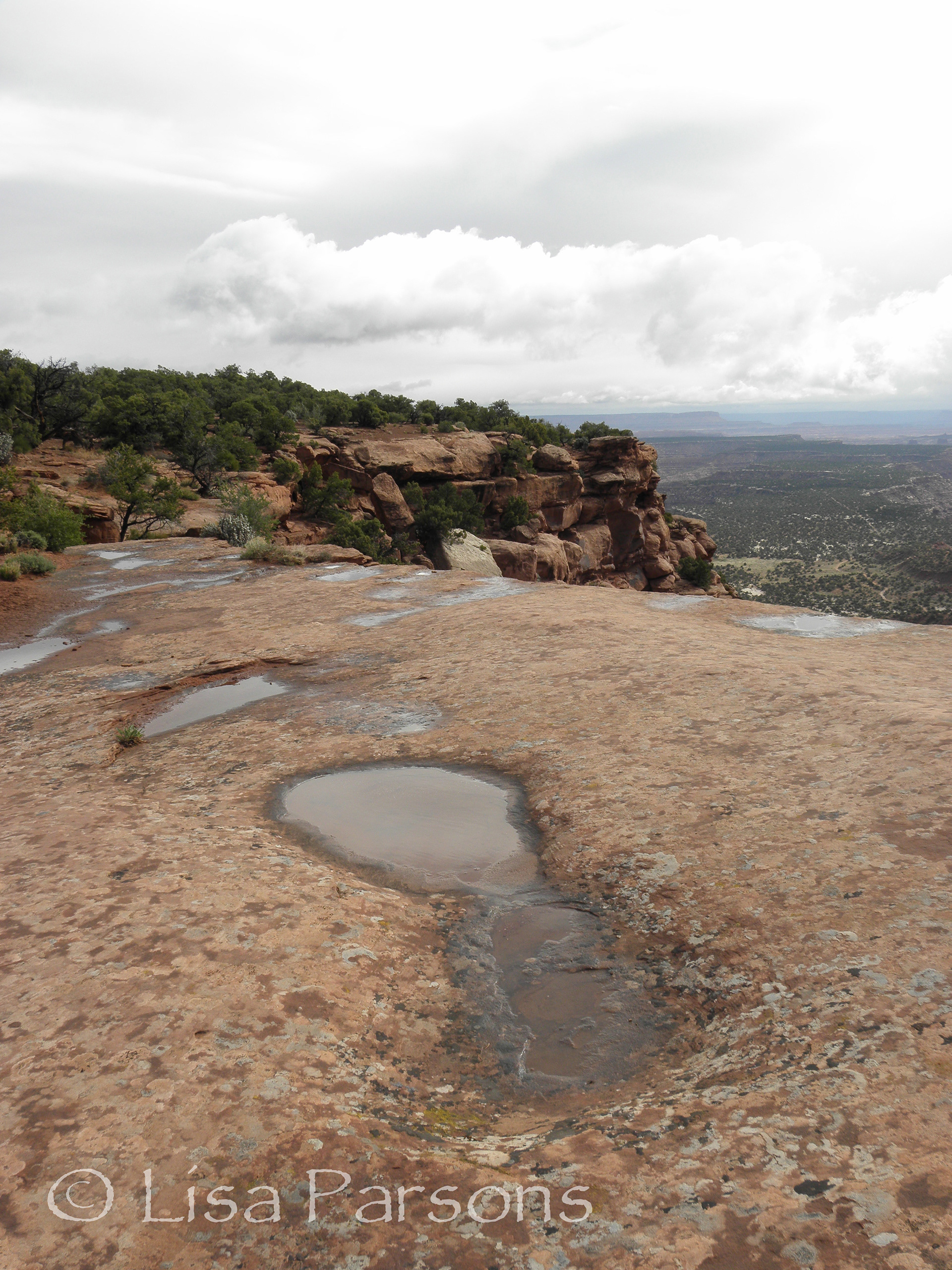 Rain is the desert's friend but it can also create life threatening flash floods, and unnavigable road conditions.  You always want to have a good weather forecast in the desert and have a plan.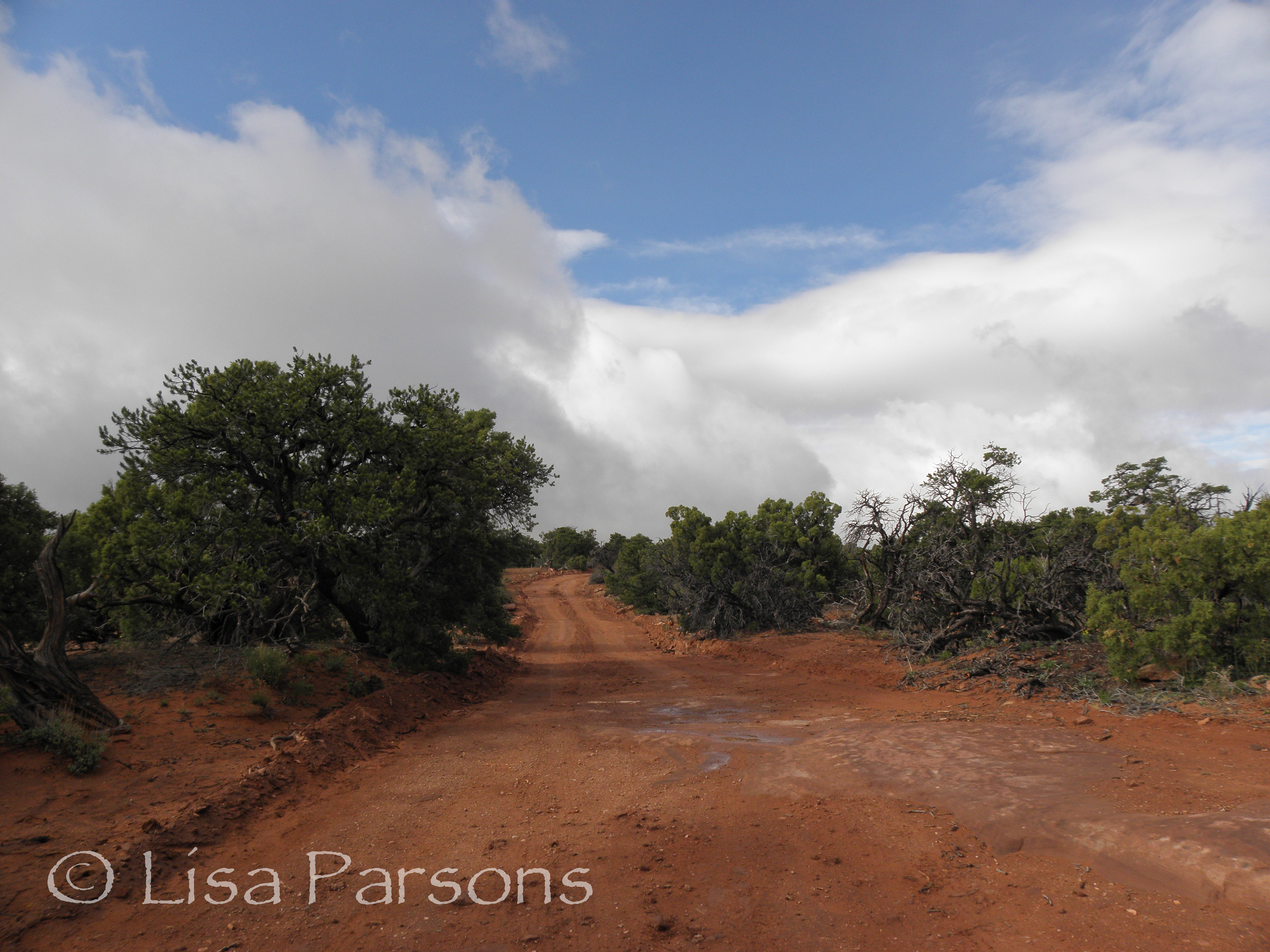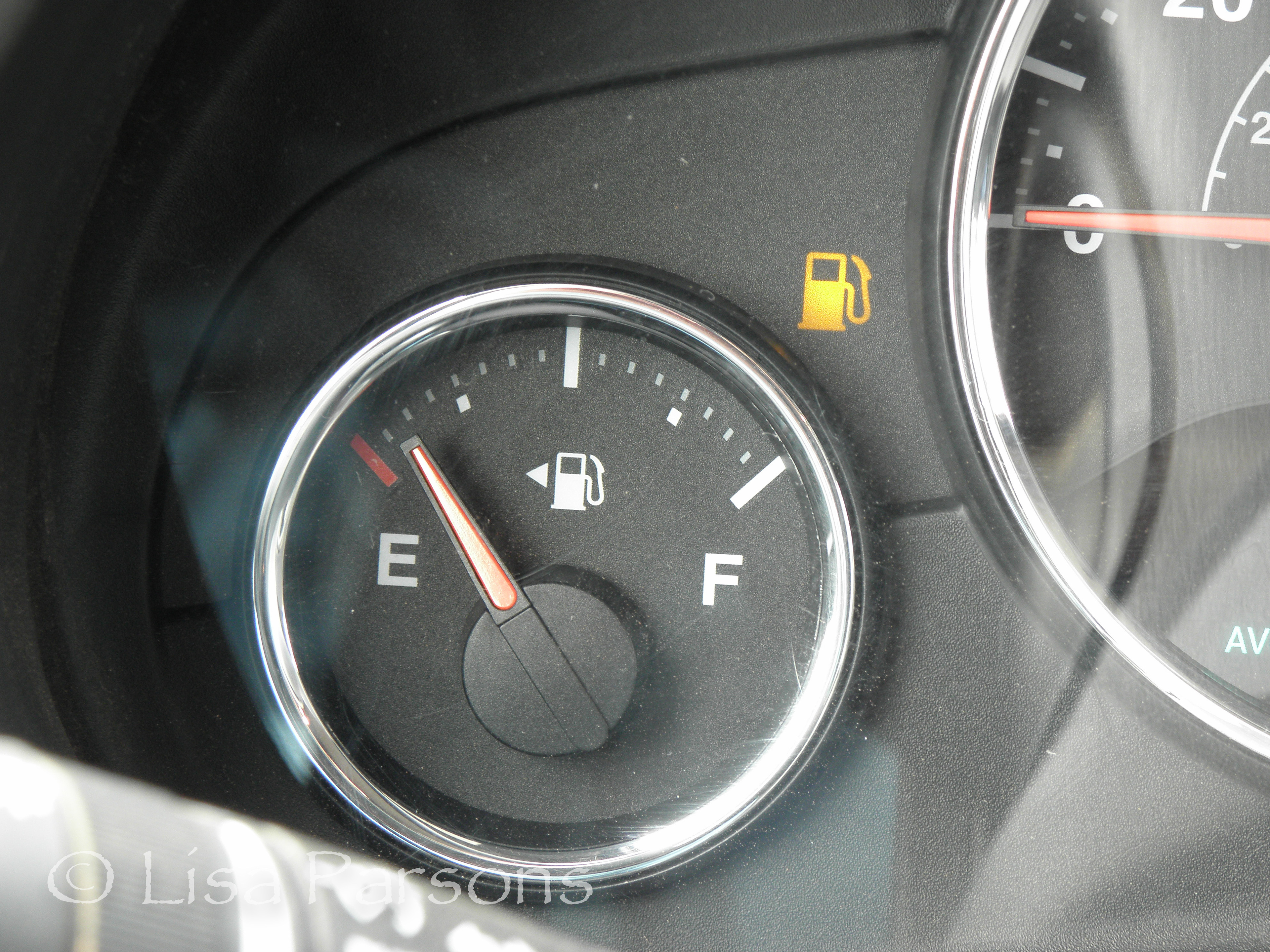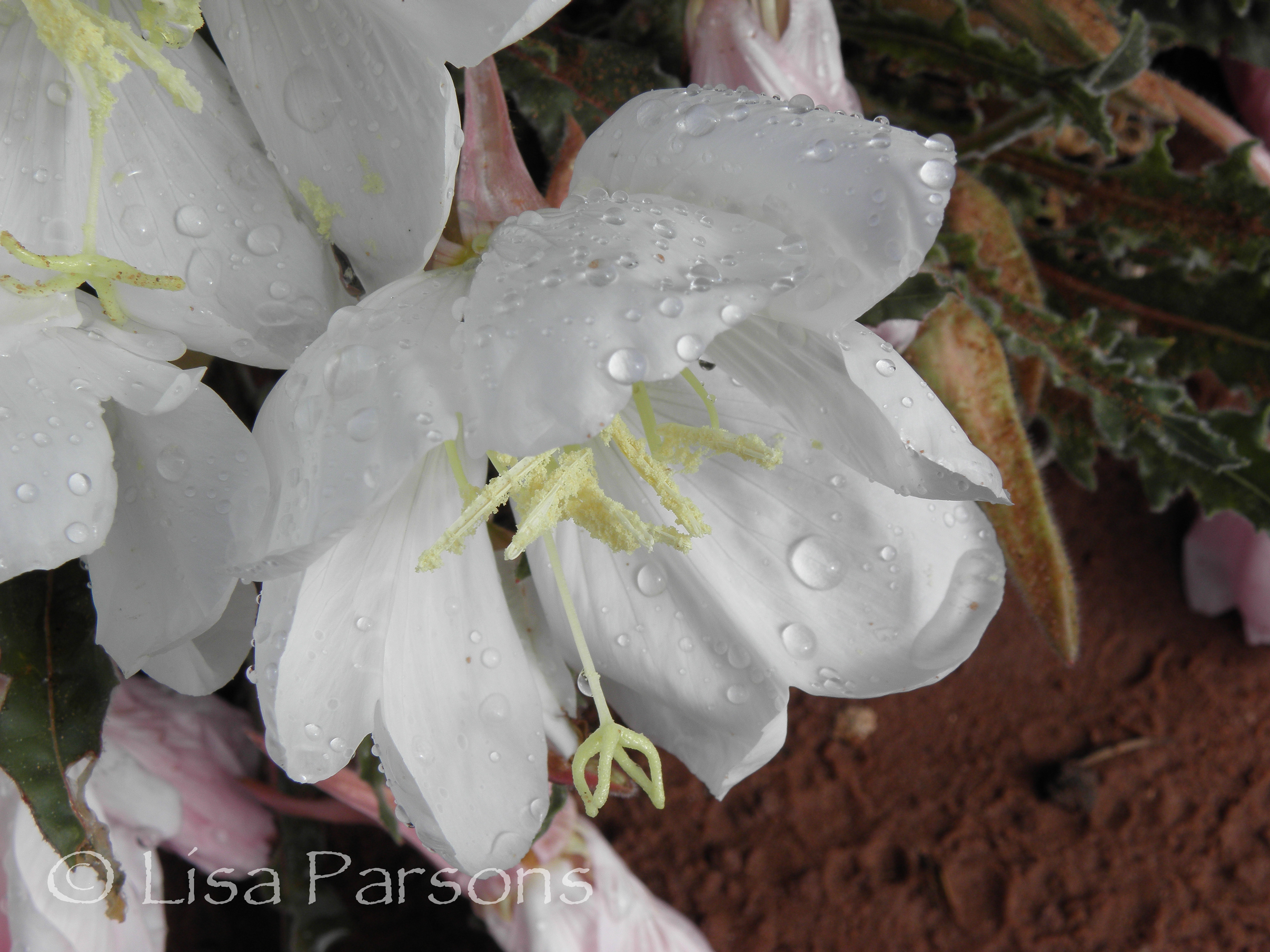 Rain drops on Evening Primrose.  Always take time to enjoy the small things.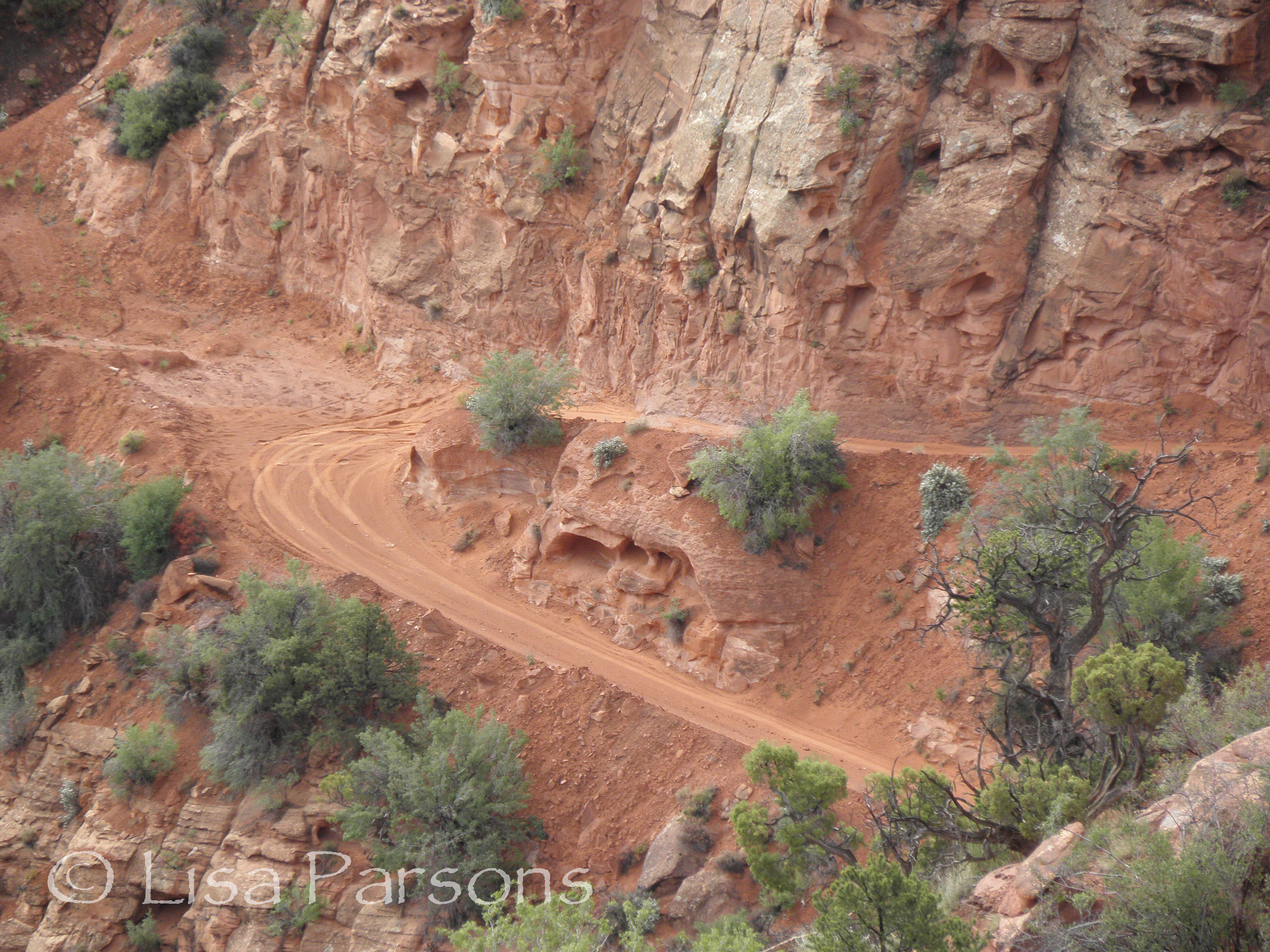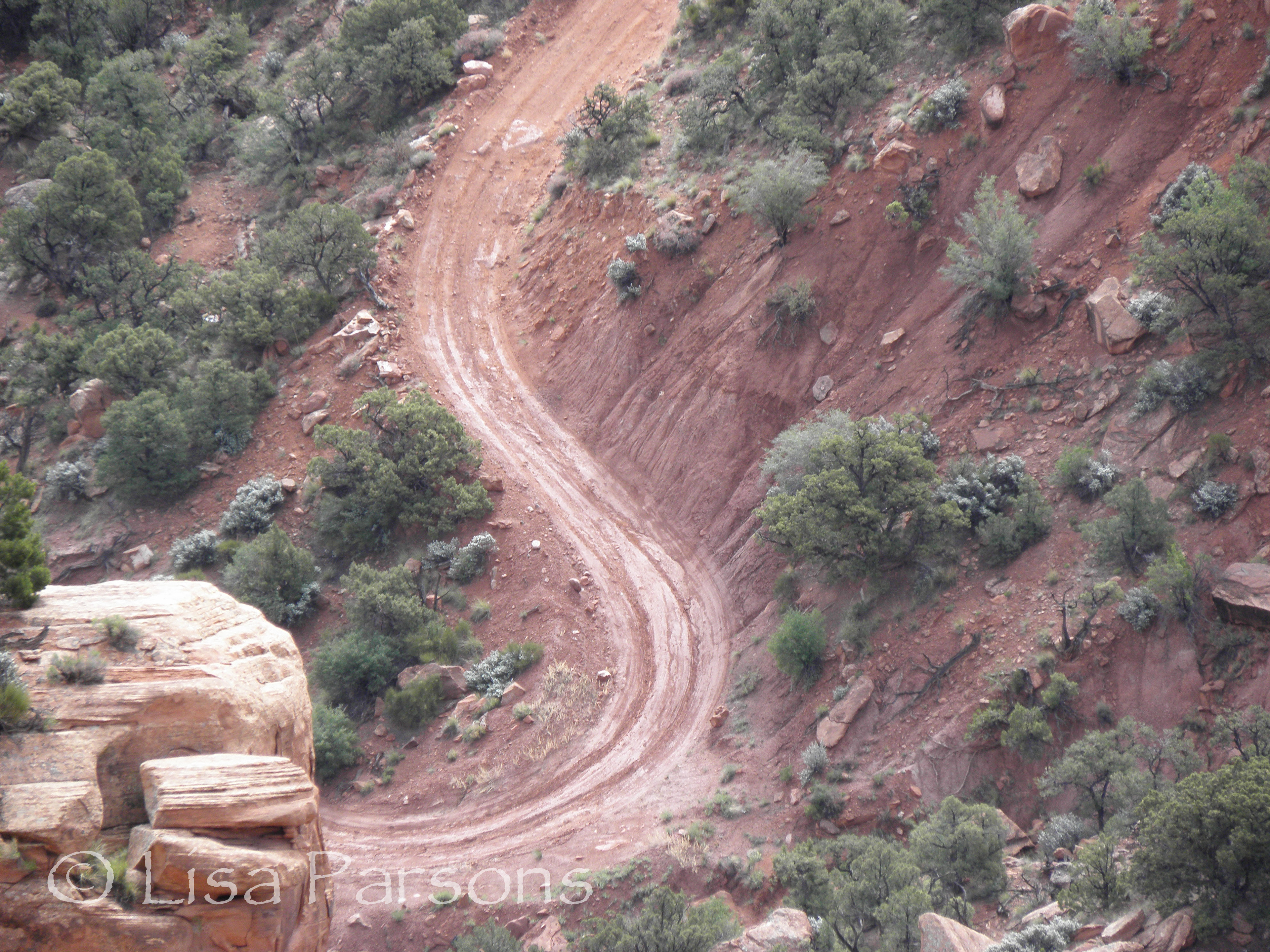 Narrow and slick.  Our muddy tracks on the road.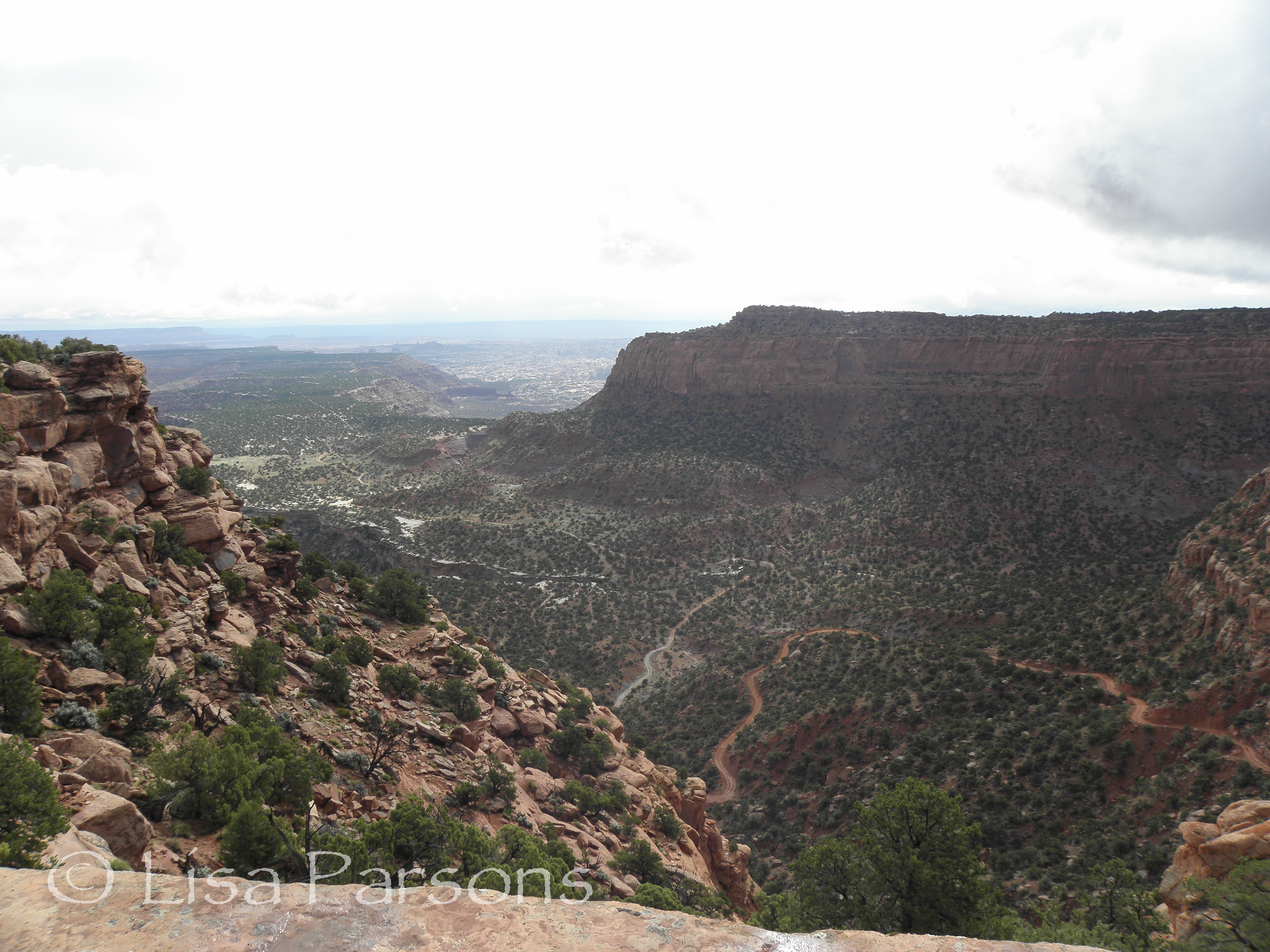 We made it.  A side story to our morning.
John Robinson Jr.
On our last day as we were packing up camp a young man right out of "In to the Wild" walked into our camp.  A mop topped blond young man from the southern United States was on a solo trip through the Maze.  He was dressed in a blue rain jacket and pants with a large pack on his back.  With his southern drawl he told us he was glad he had found us because he had run out of water.  He told us about hiking through the Maze and not finding the springs that were mapped out in the area.  He had drank out of a mud puddle filtering the sediment through his water filter. 
He was walking out of the Maze back to the ranger station and found our camp.   He had the presence of a young man trying to find himself.  The quintessential young man throwing caution and lack of judgement out there.  Not having water in the desert can kill quickly.  If he survives he has a good story to tell.  If he doesn't he is just a hit movie made by Hollywood.
We filled his water bottle and offered to give him more.  He declined and said he would be fine then walked off into the desert in the direction of the ranger station.  We hope he made it.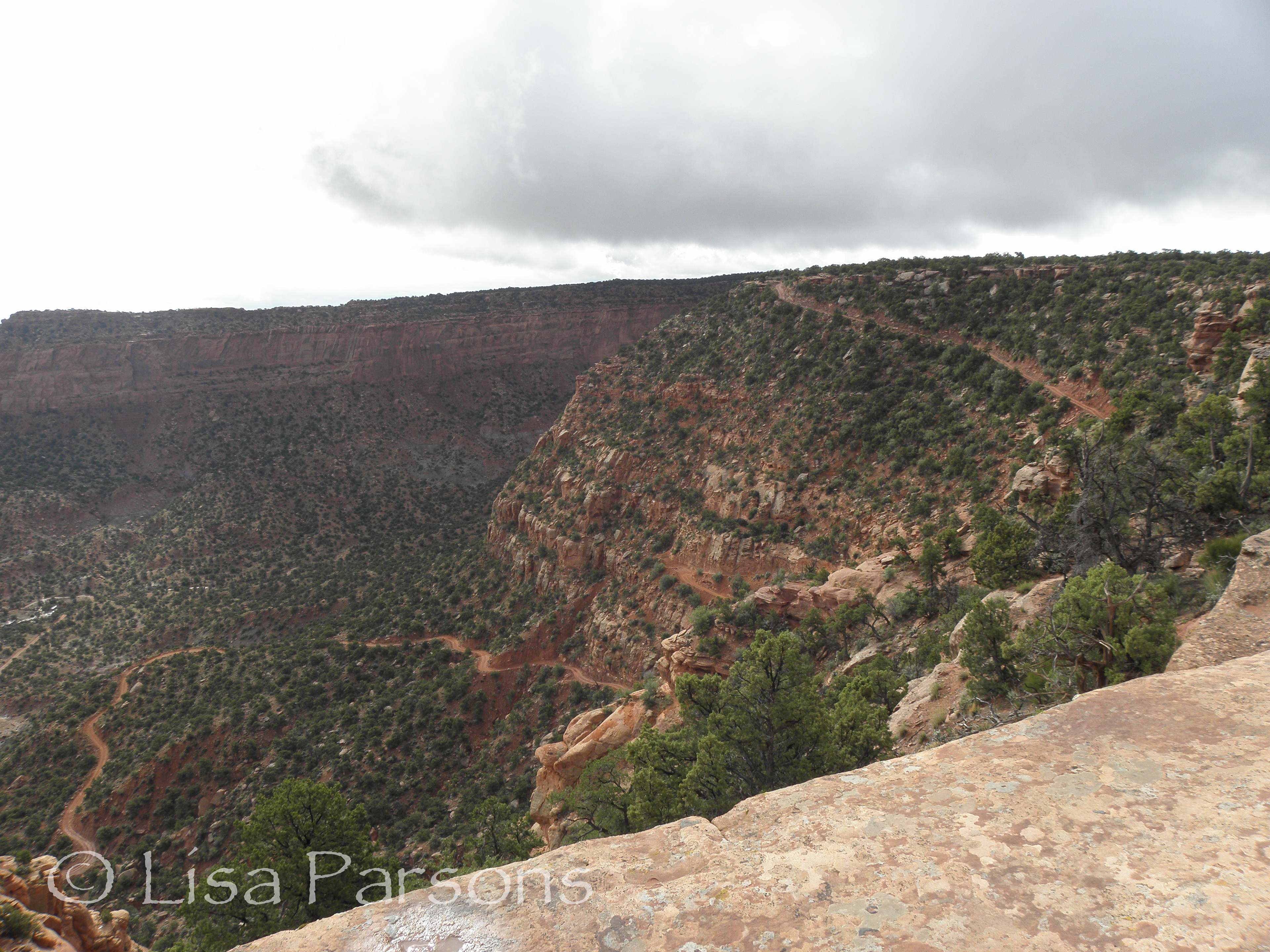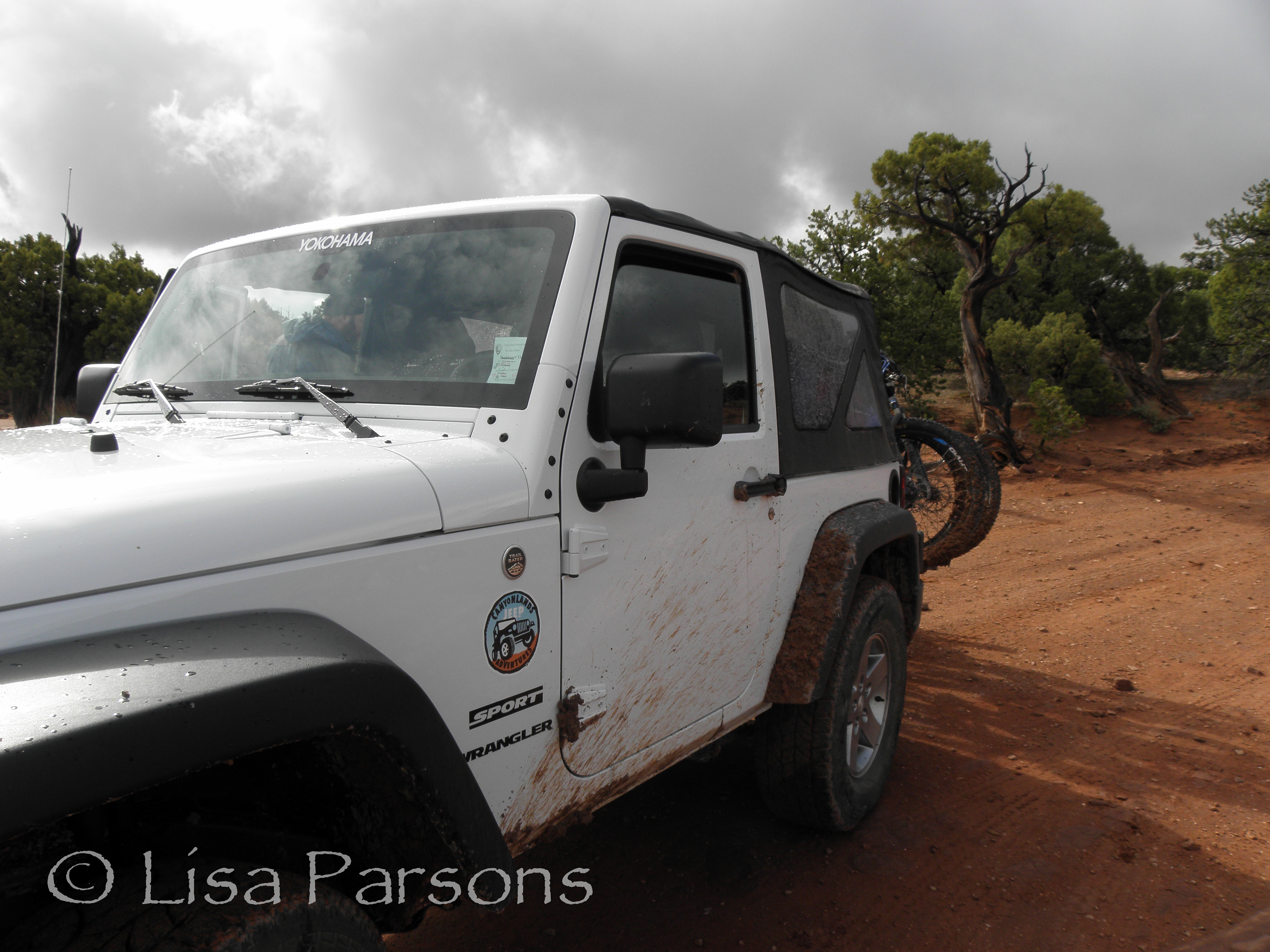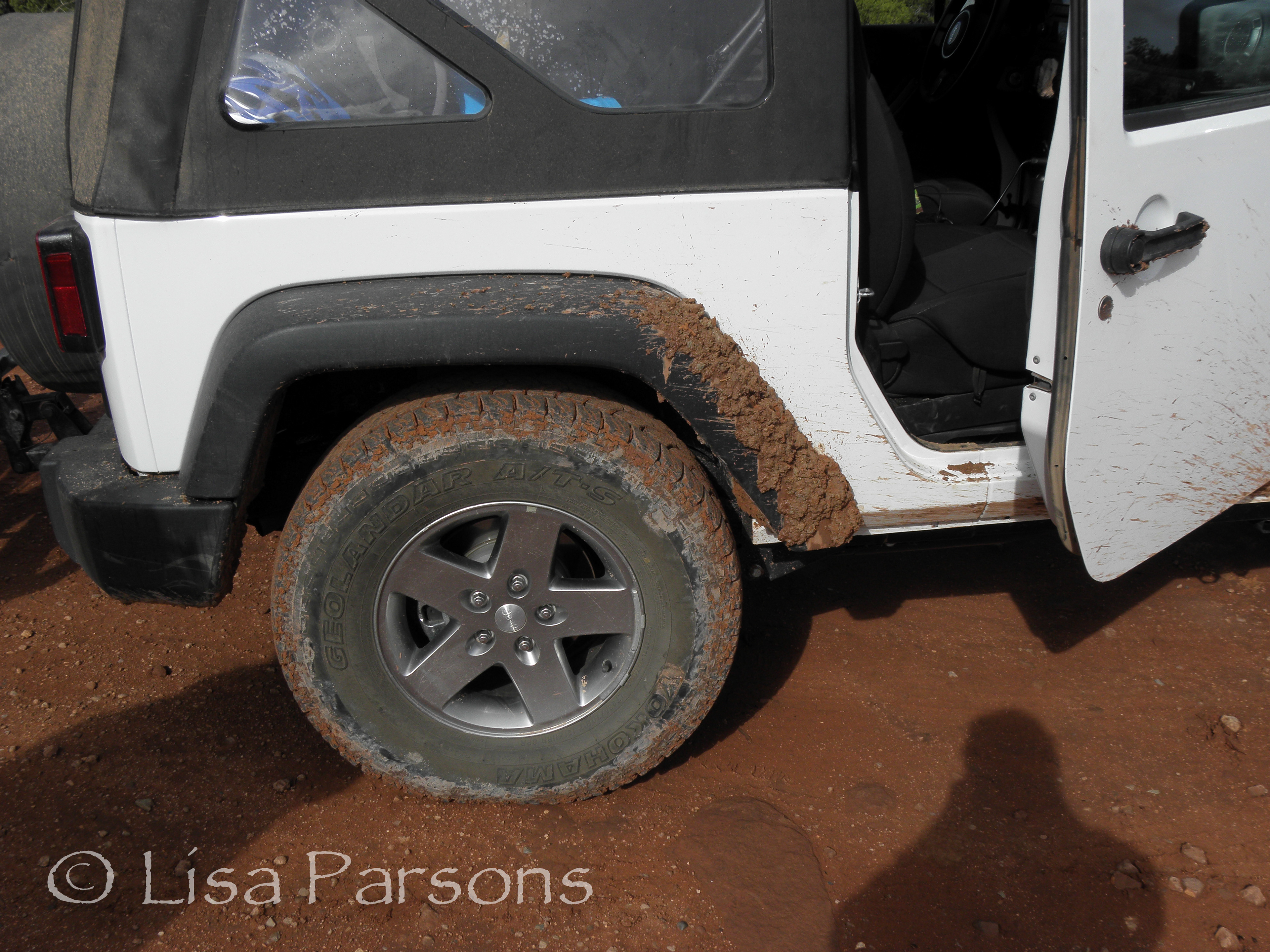 It took us an hour to wash this off at a car wash in Green River.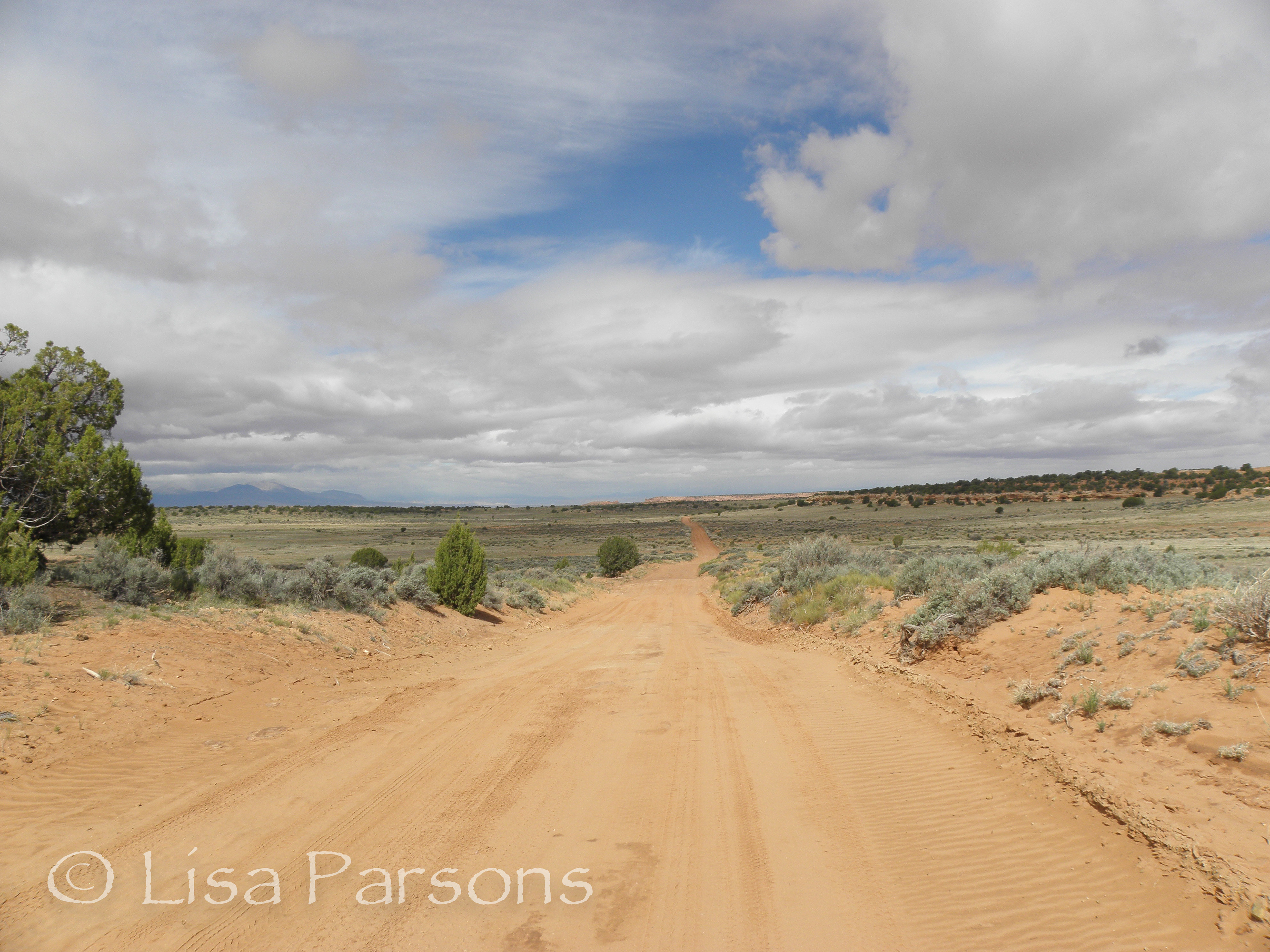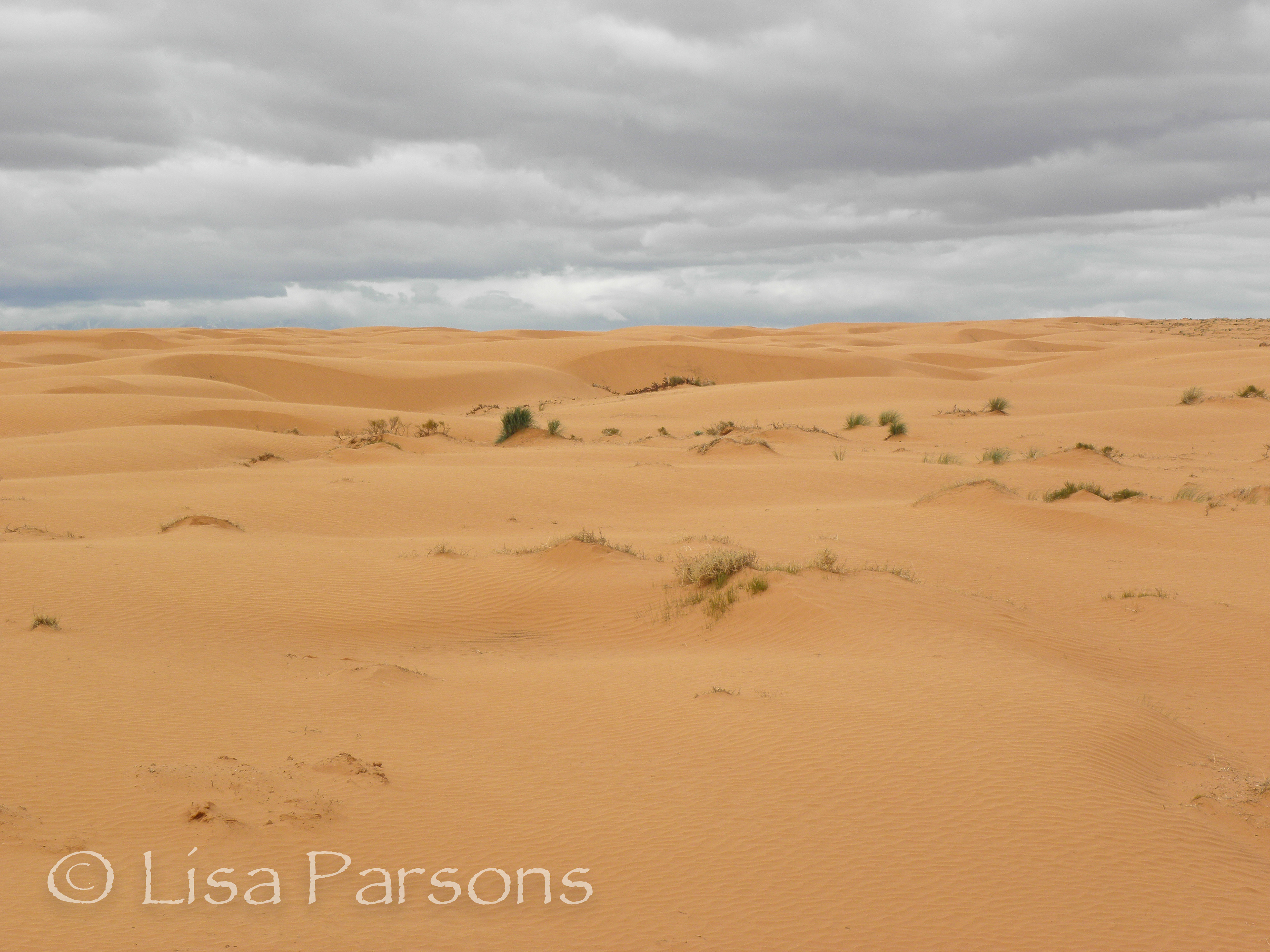 Sand dunes along the road.