Since I decided to bail on the next 7 days of my backpacking trip I now had time to explore other options on the Sunshine Coast.  It seemed to me that the water is really where the scenic beauty is...and it is easier to get around.  I hopped on a day trip with
Powell River Sea Kayak Company.
  Great company and if you can judge a company by the quality of their lunches. PRSK is top notch.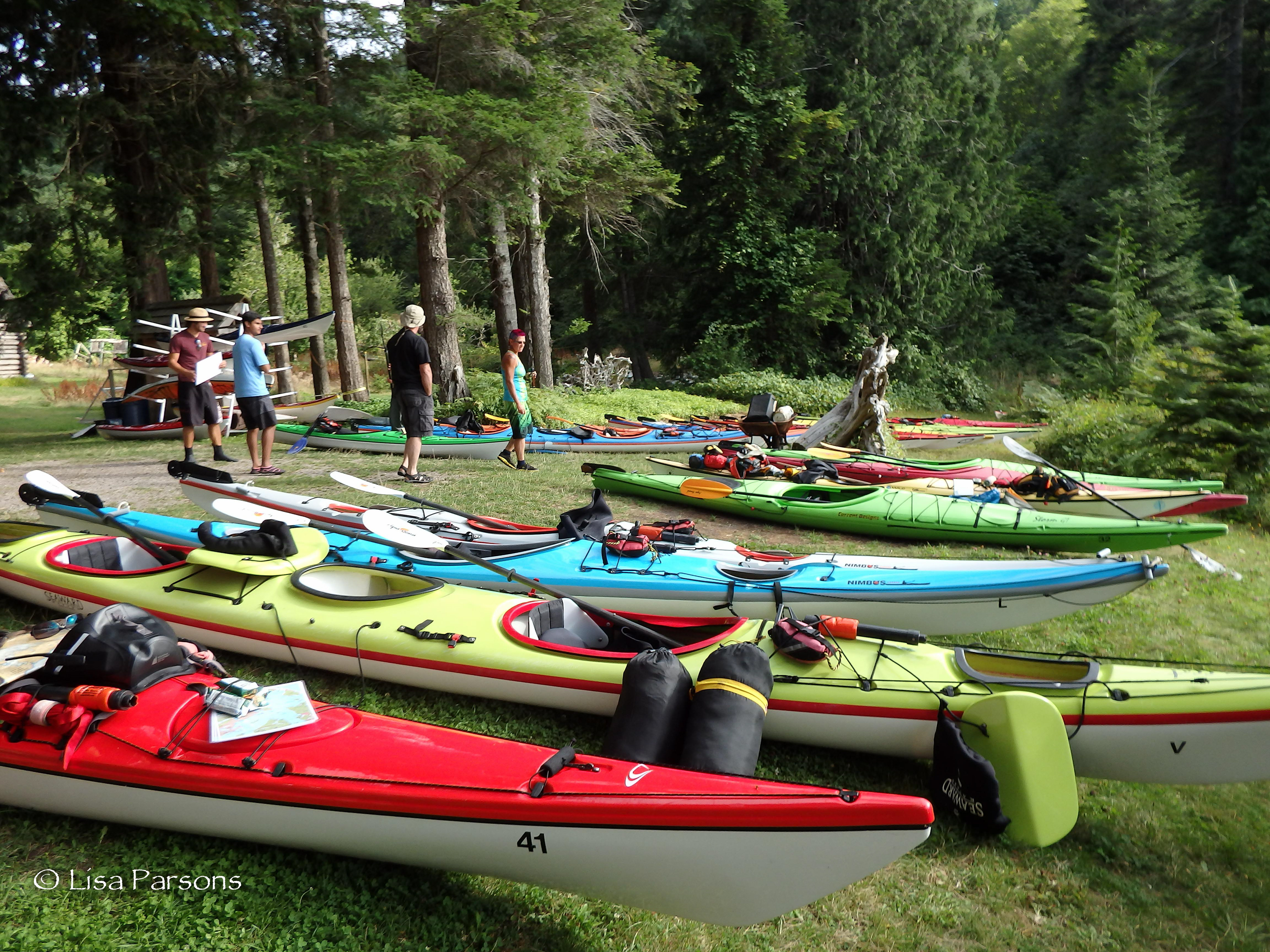 Their property is right on the water.
The tide is out so we had a little distance to carry our kayaks ot the water.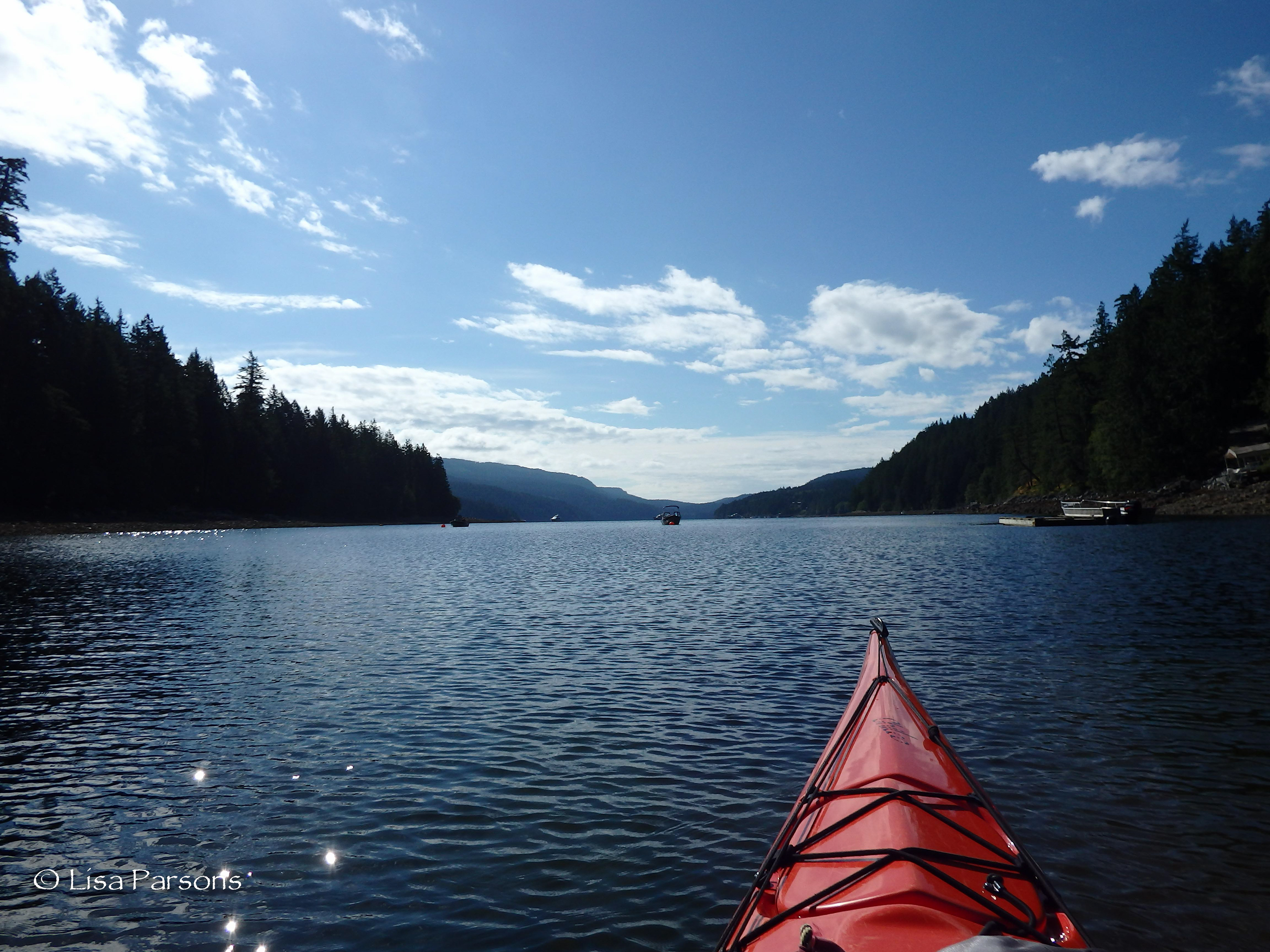 Launched.  Now lets go explore the area.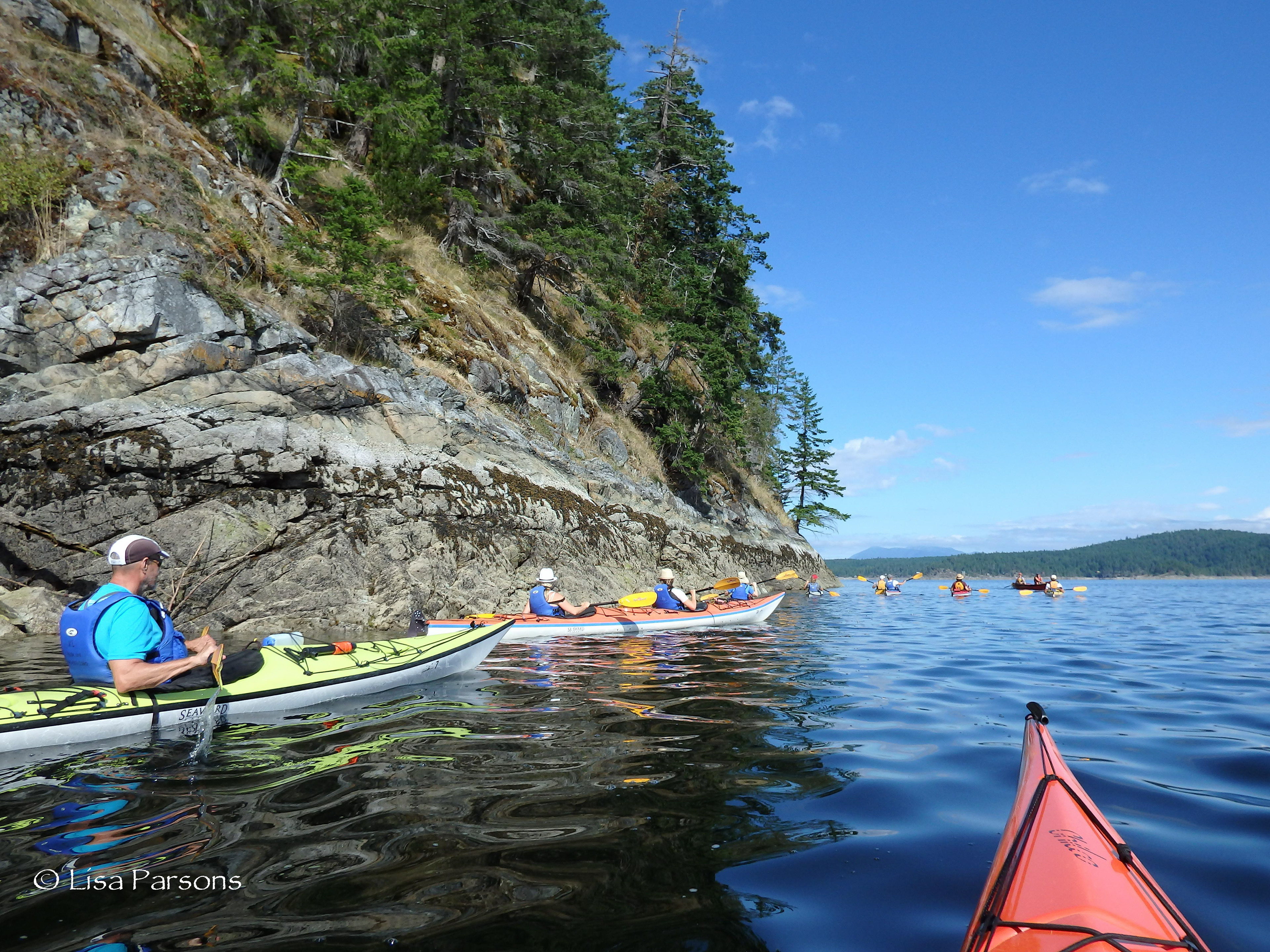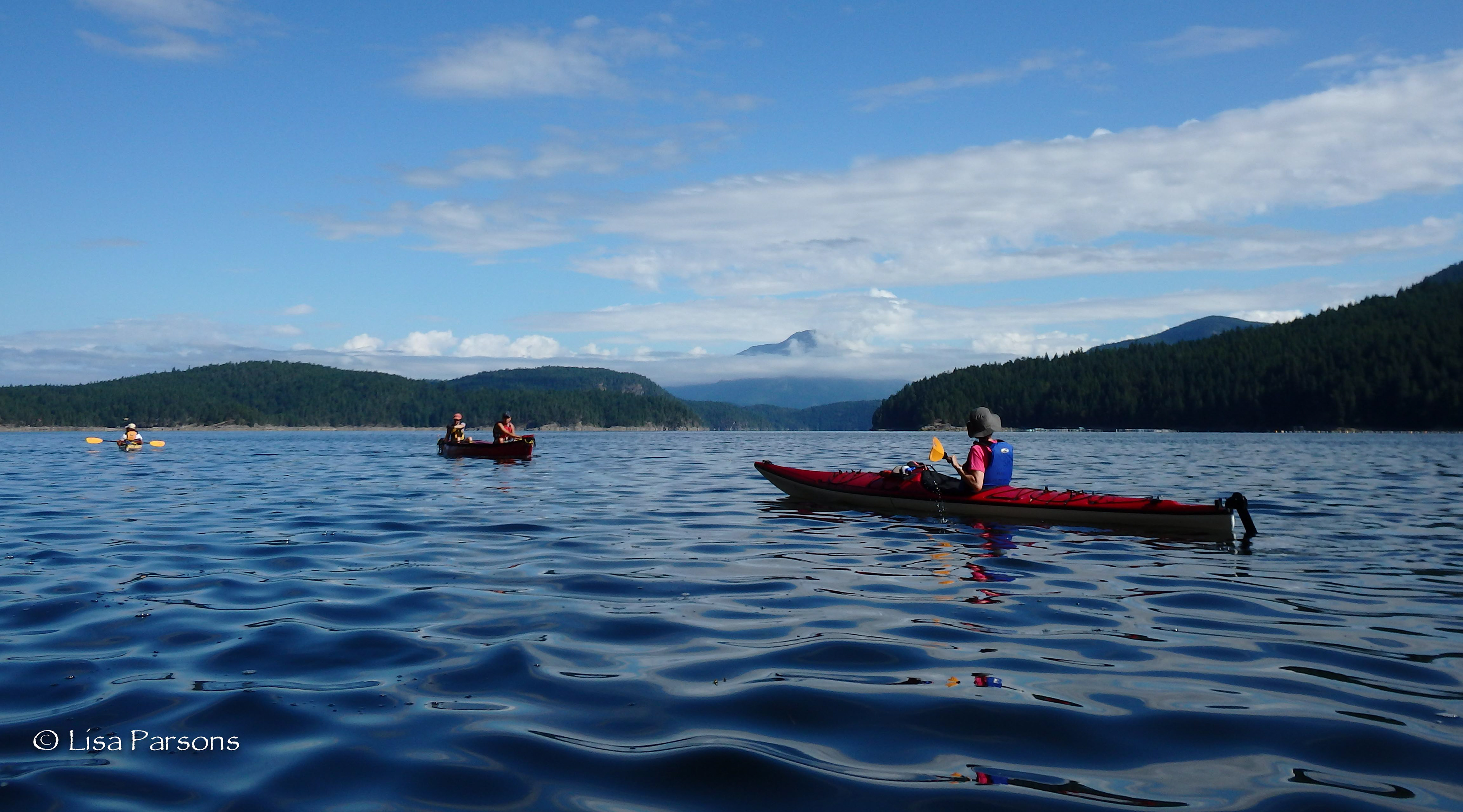 Mountains off in the distance.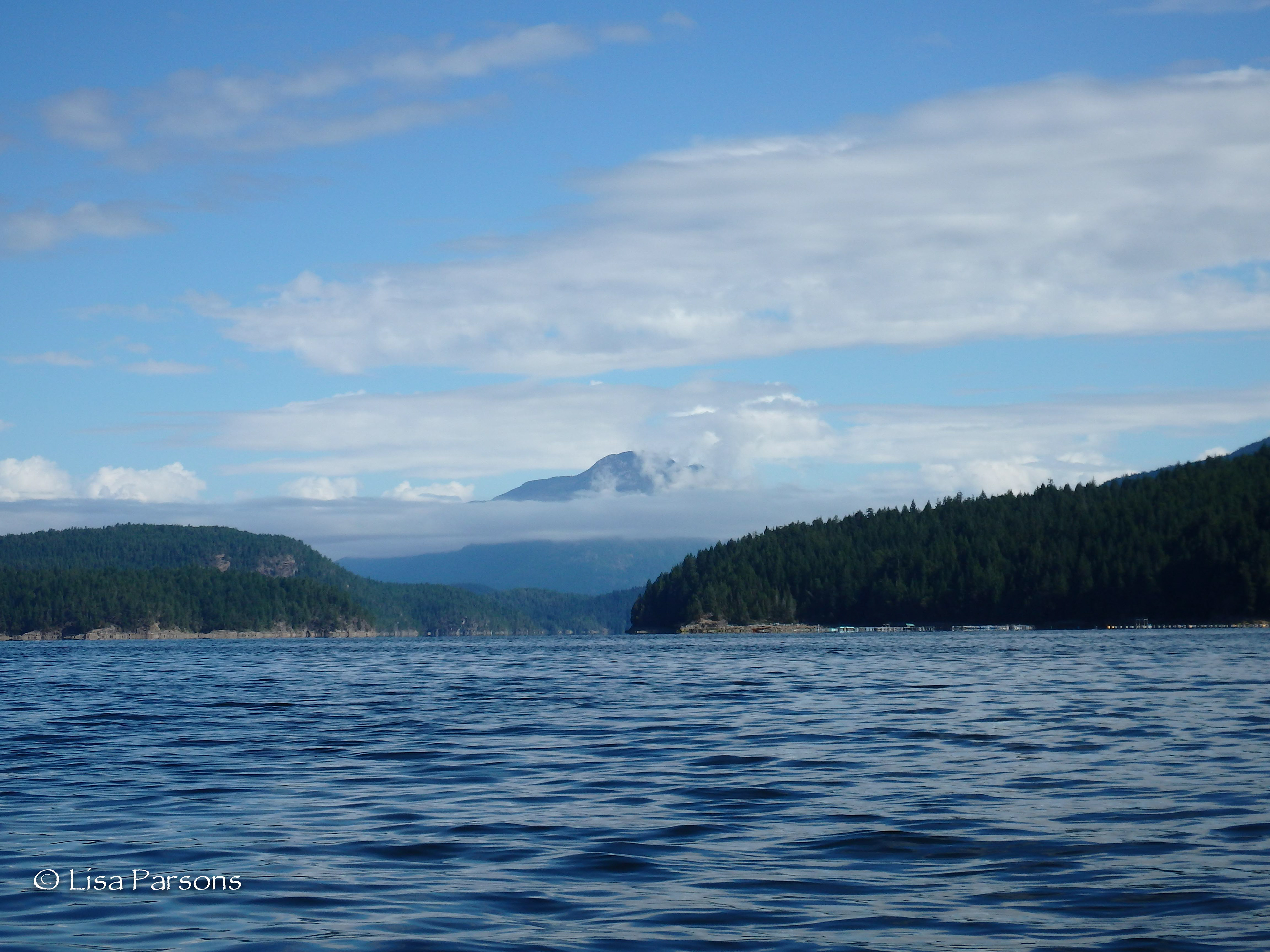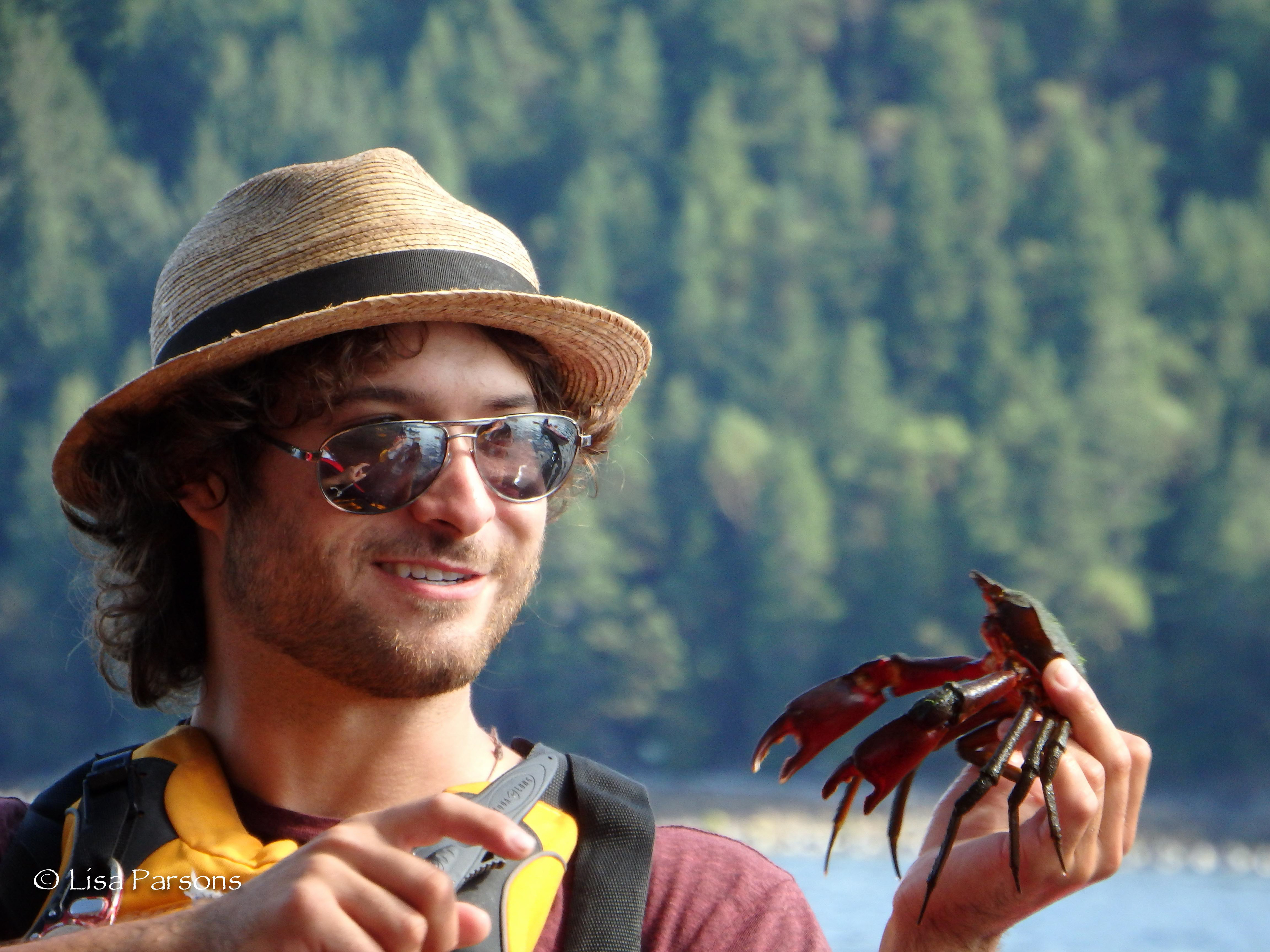 Aaron, showing us the local sea life.  A rock crab.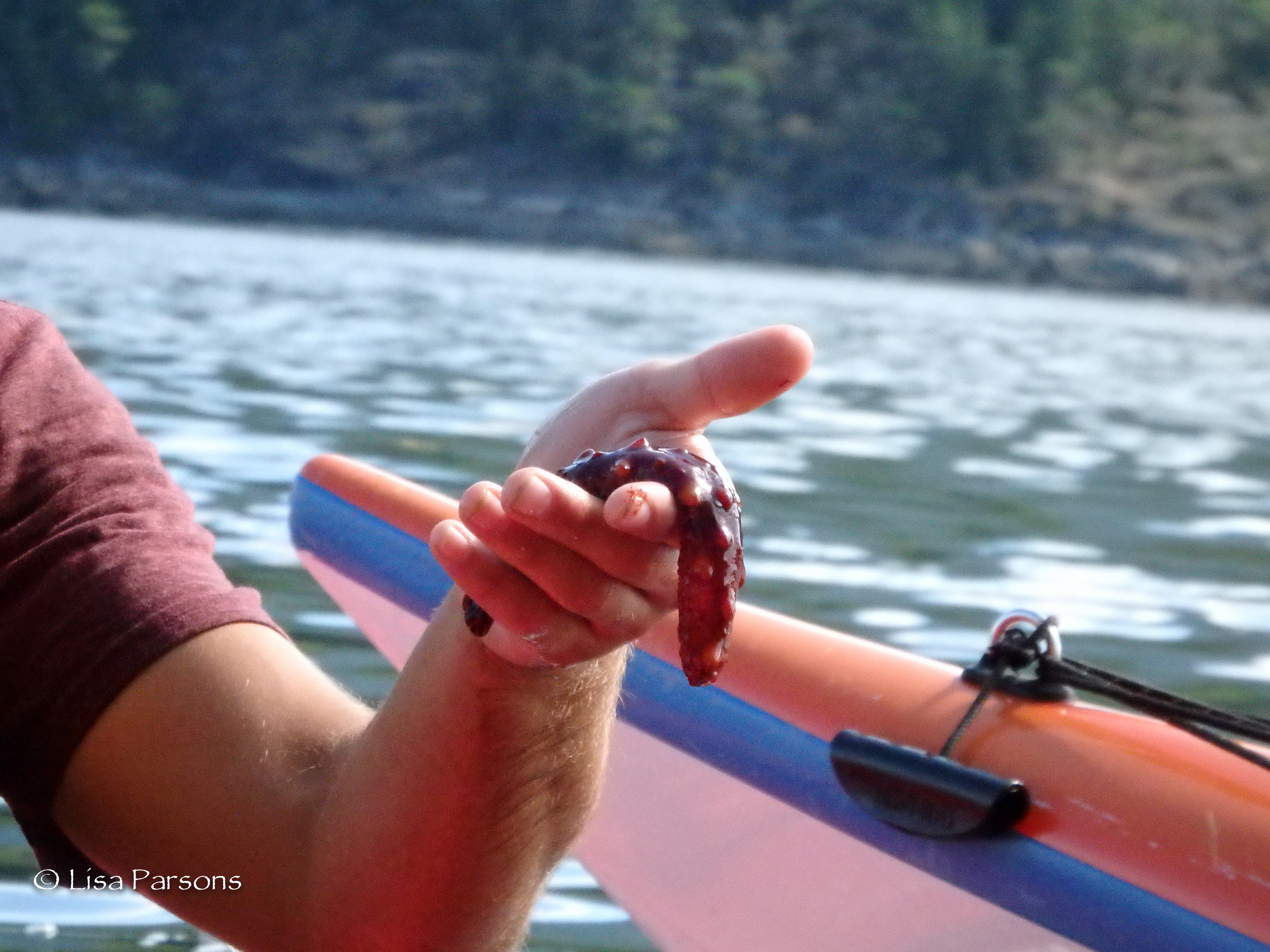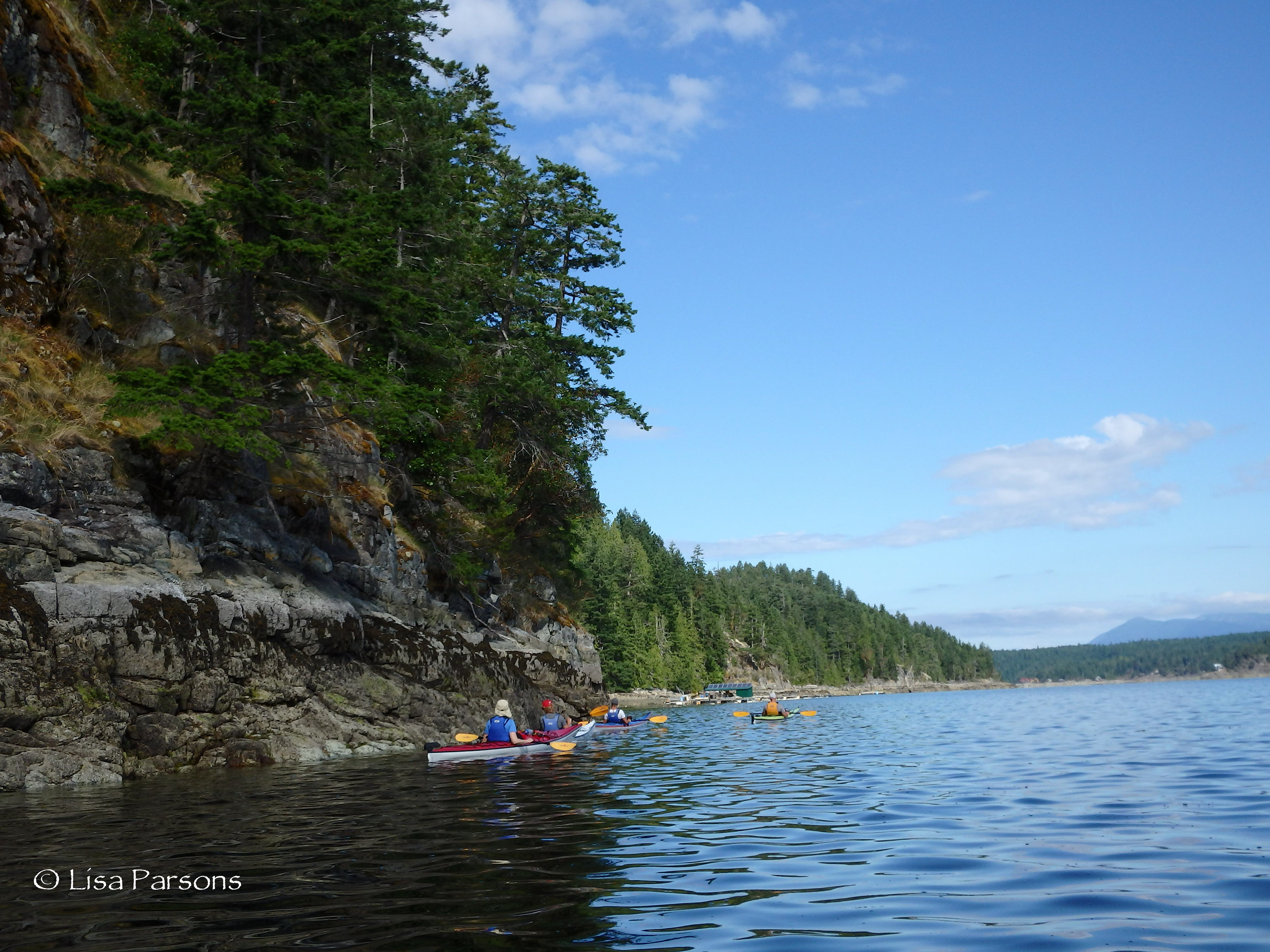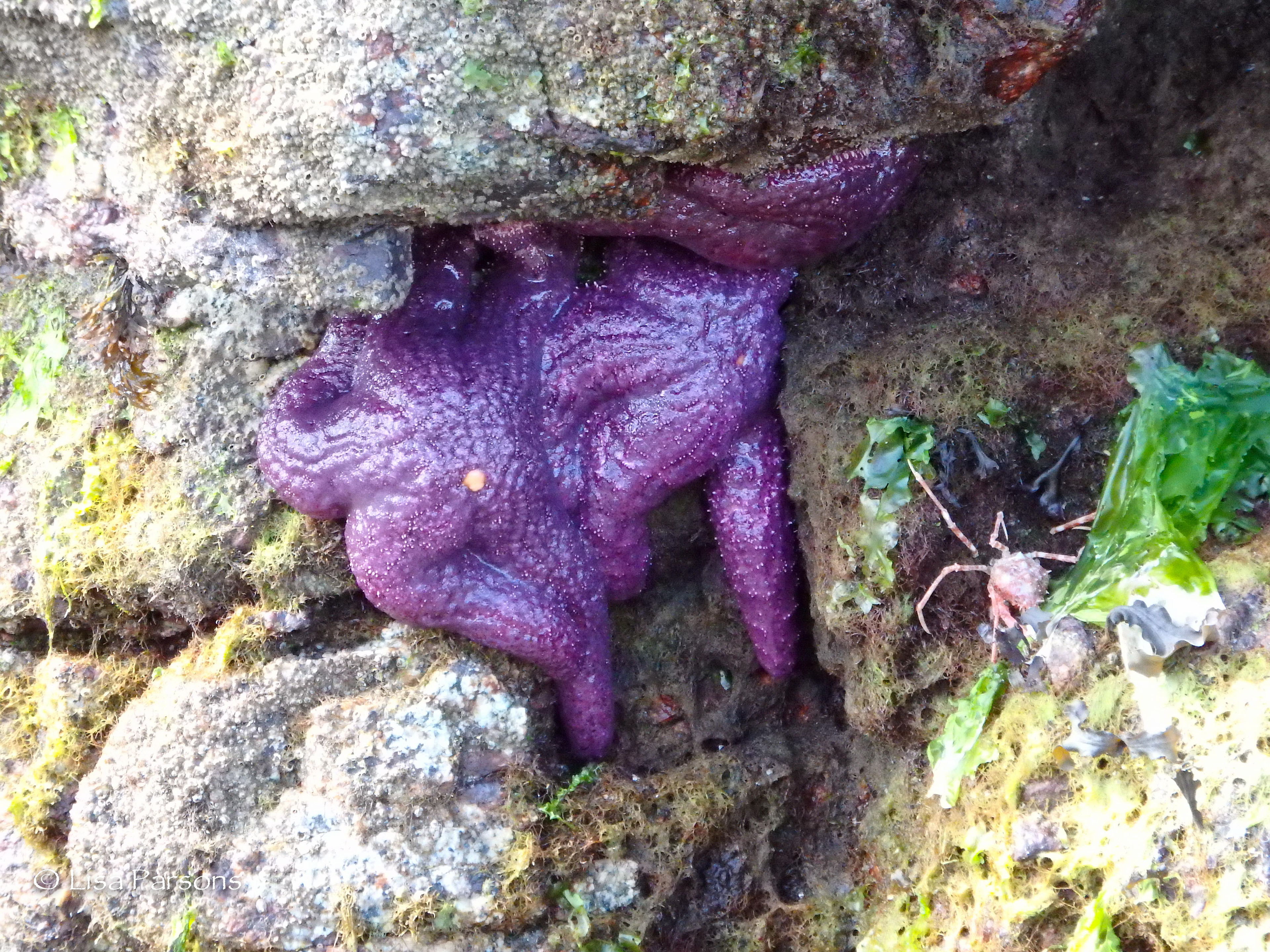 Glad to see these star fish are still intact.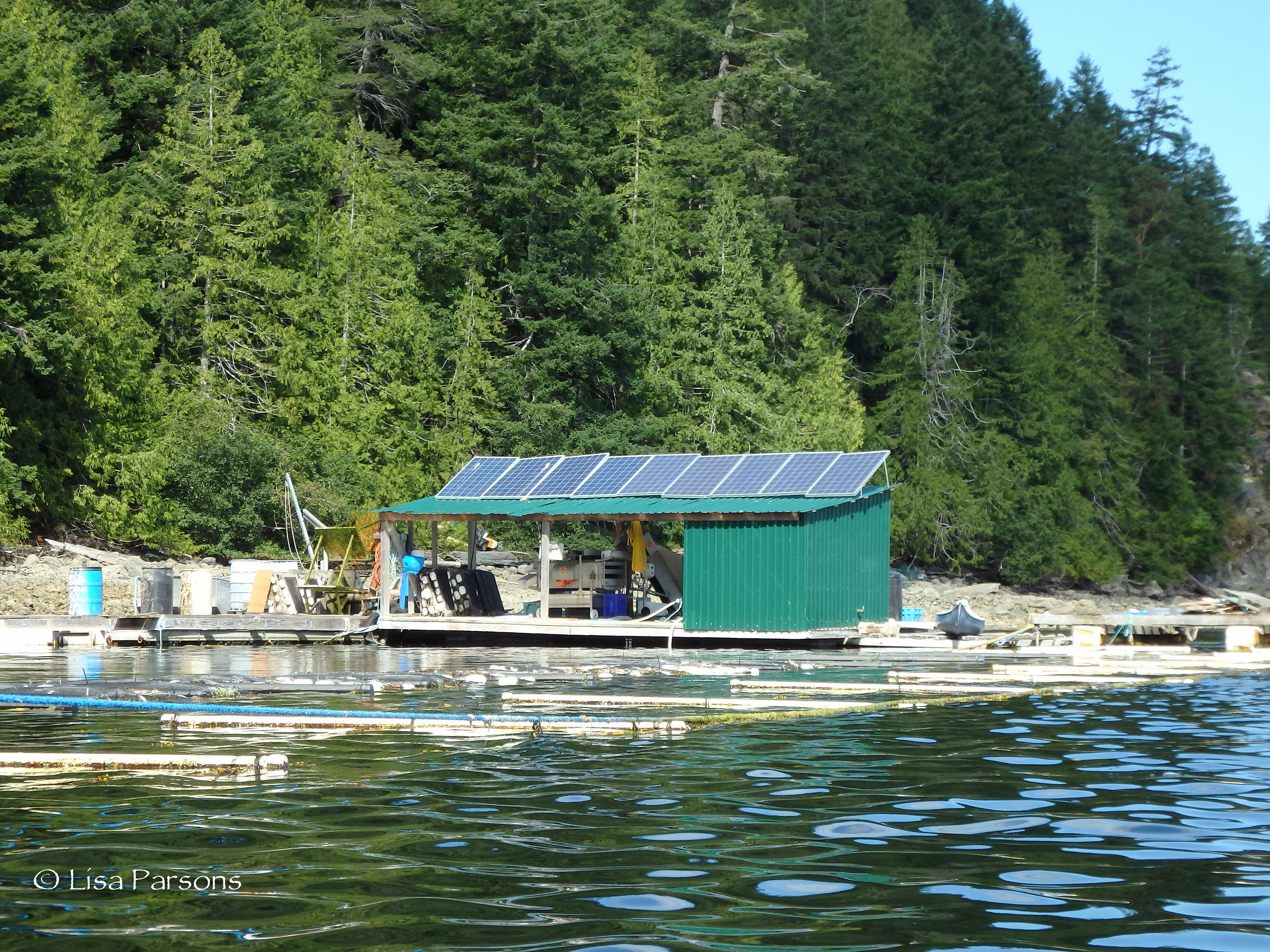 Oyster farm with solar panels.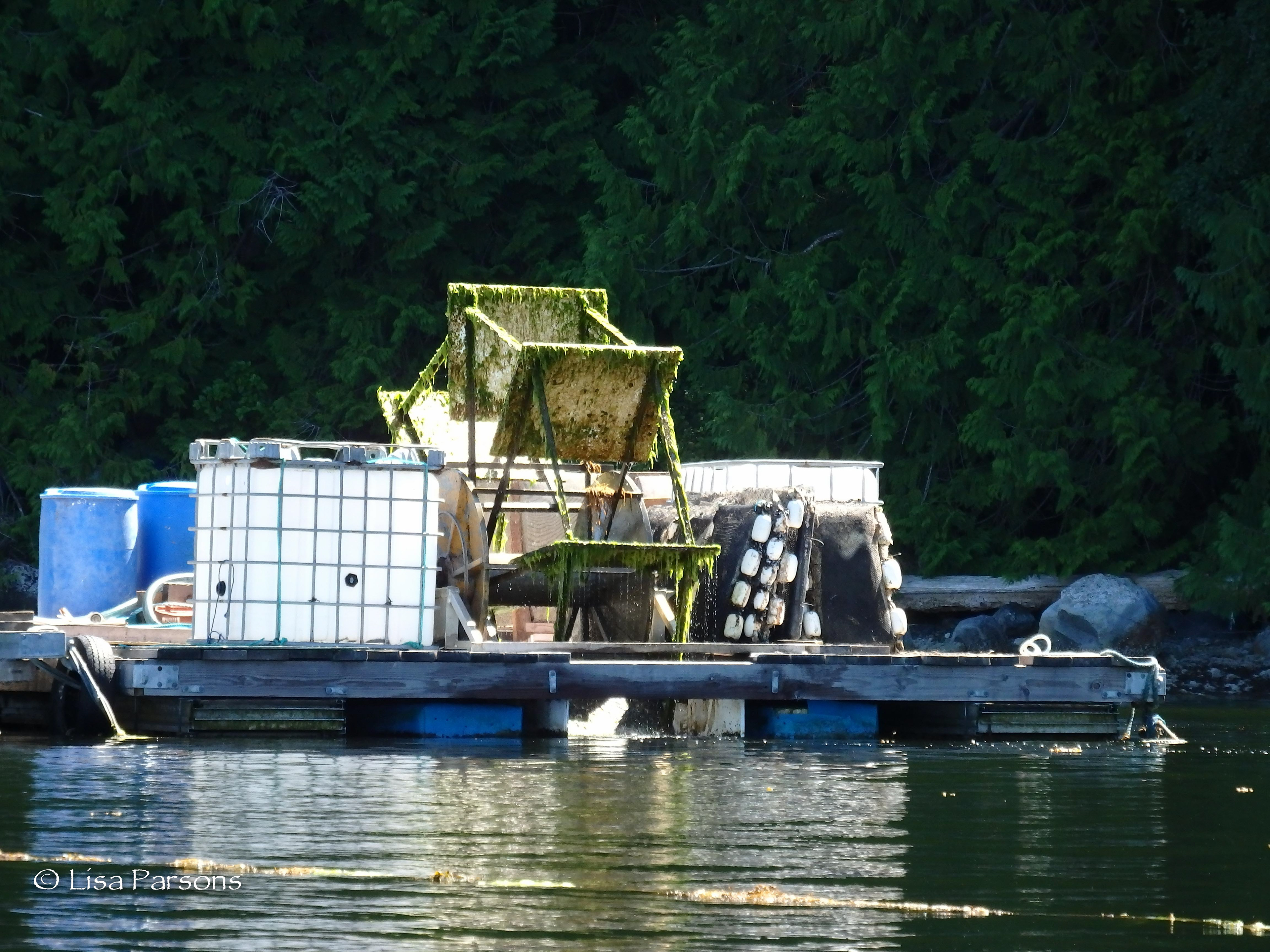 Wheel with baby oysters.  It helps them to grow.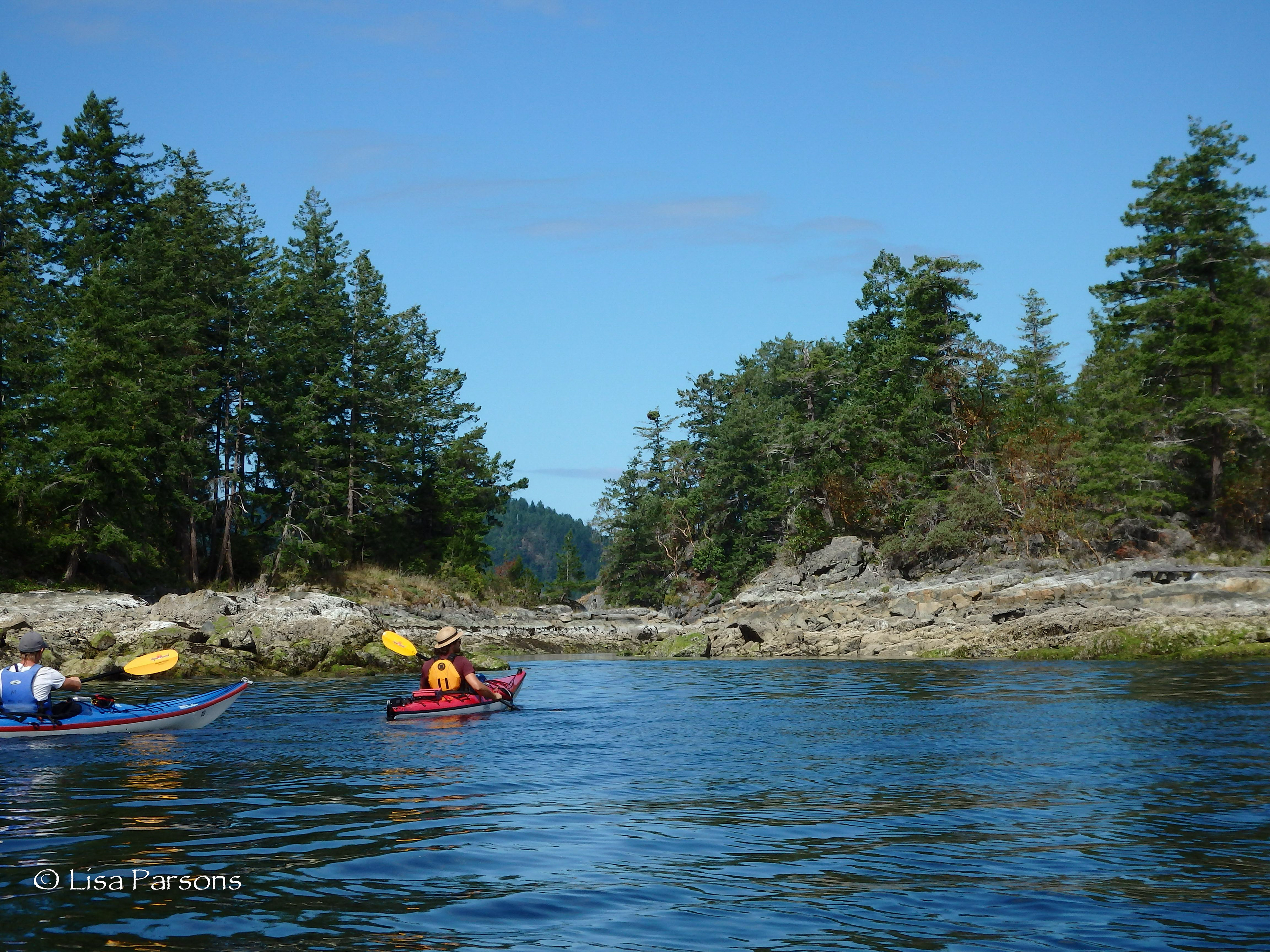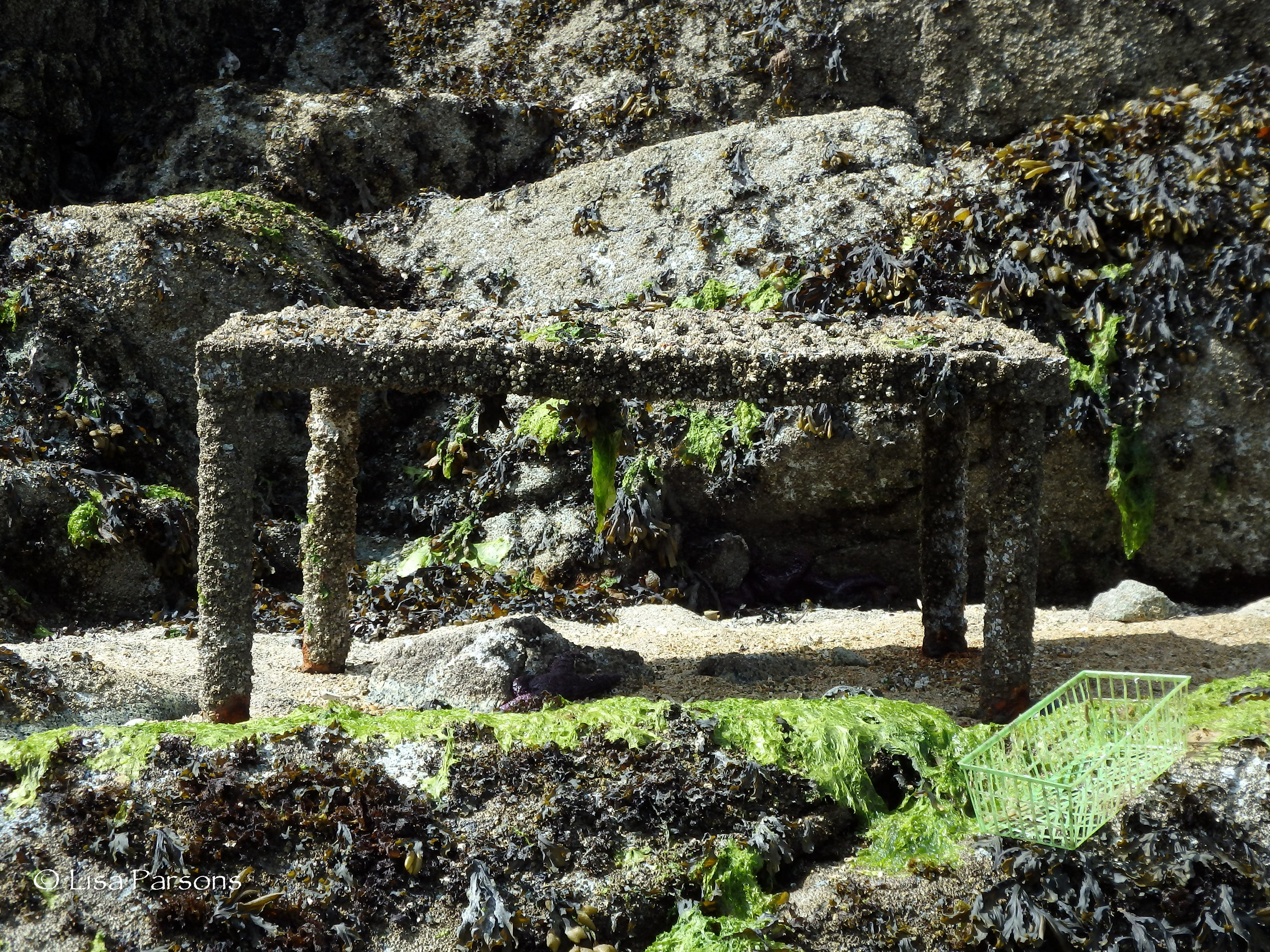 An old table complete with fresh sea food.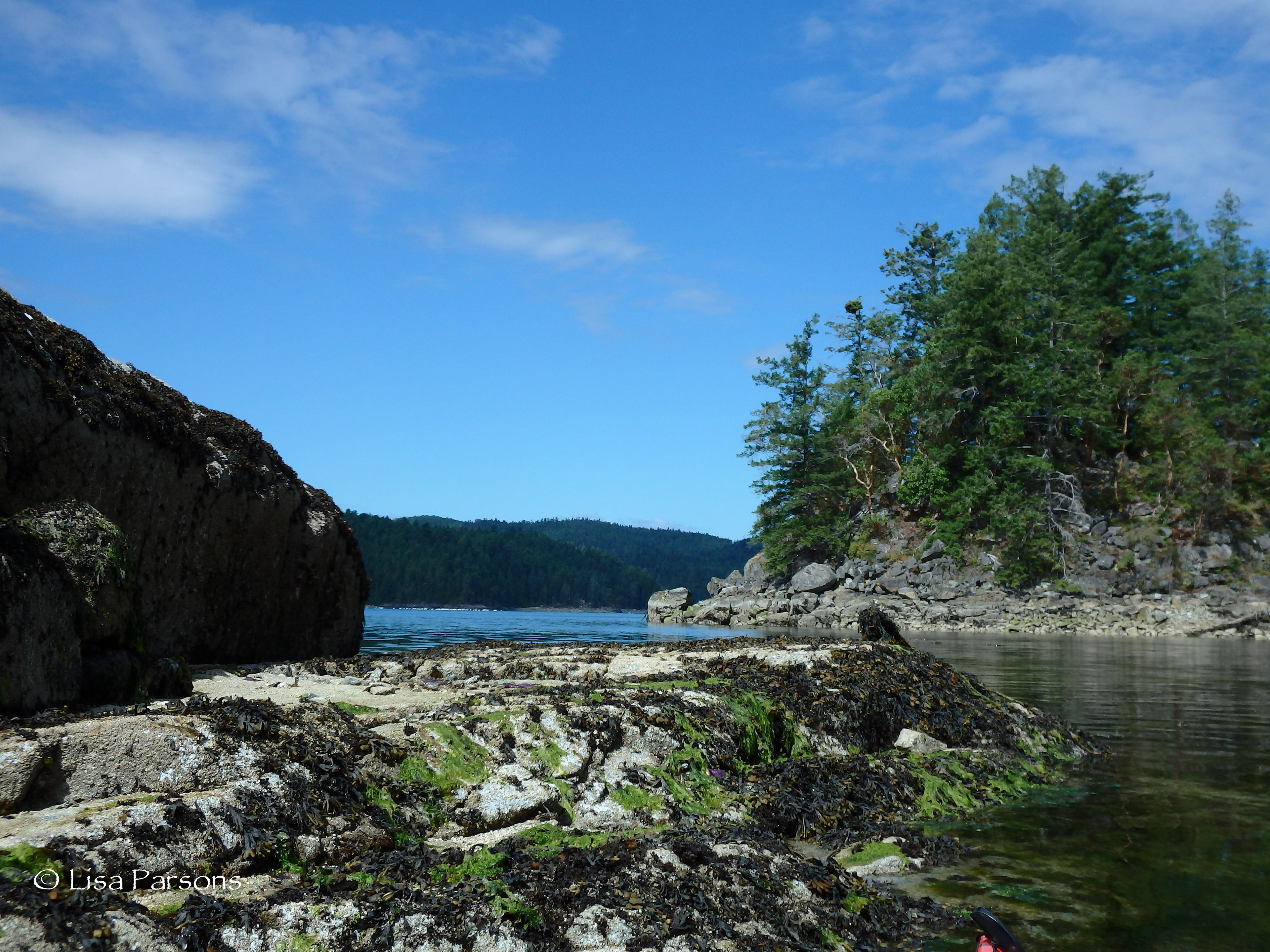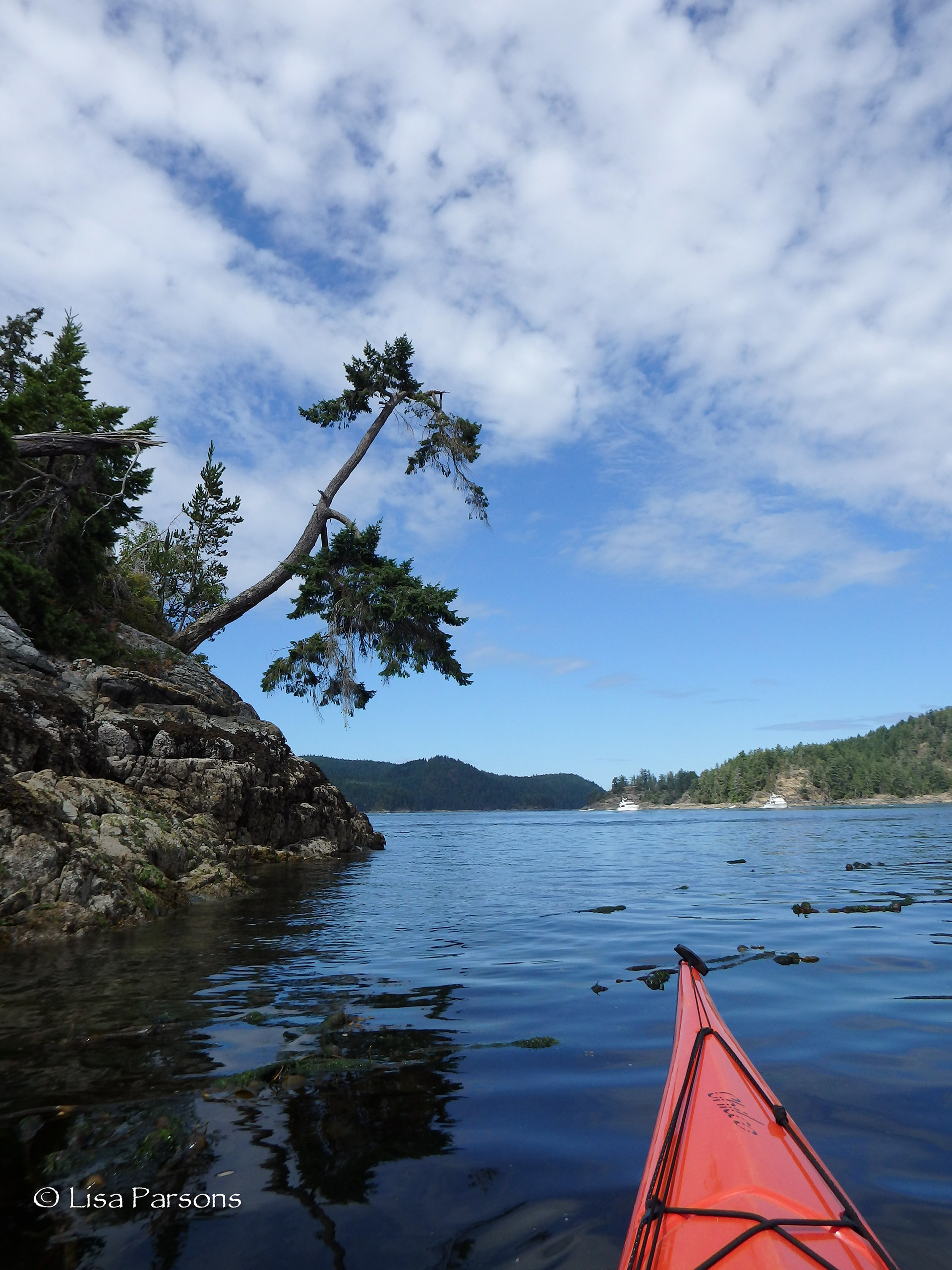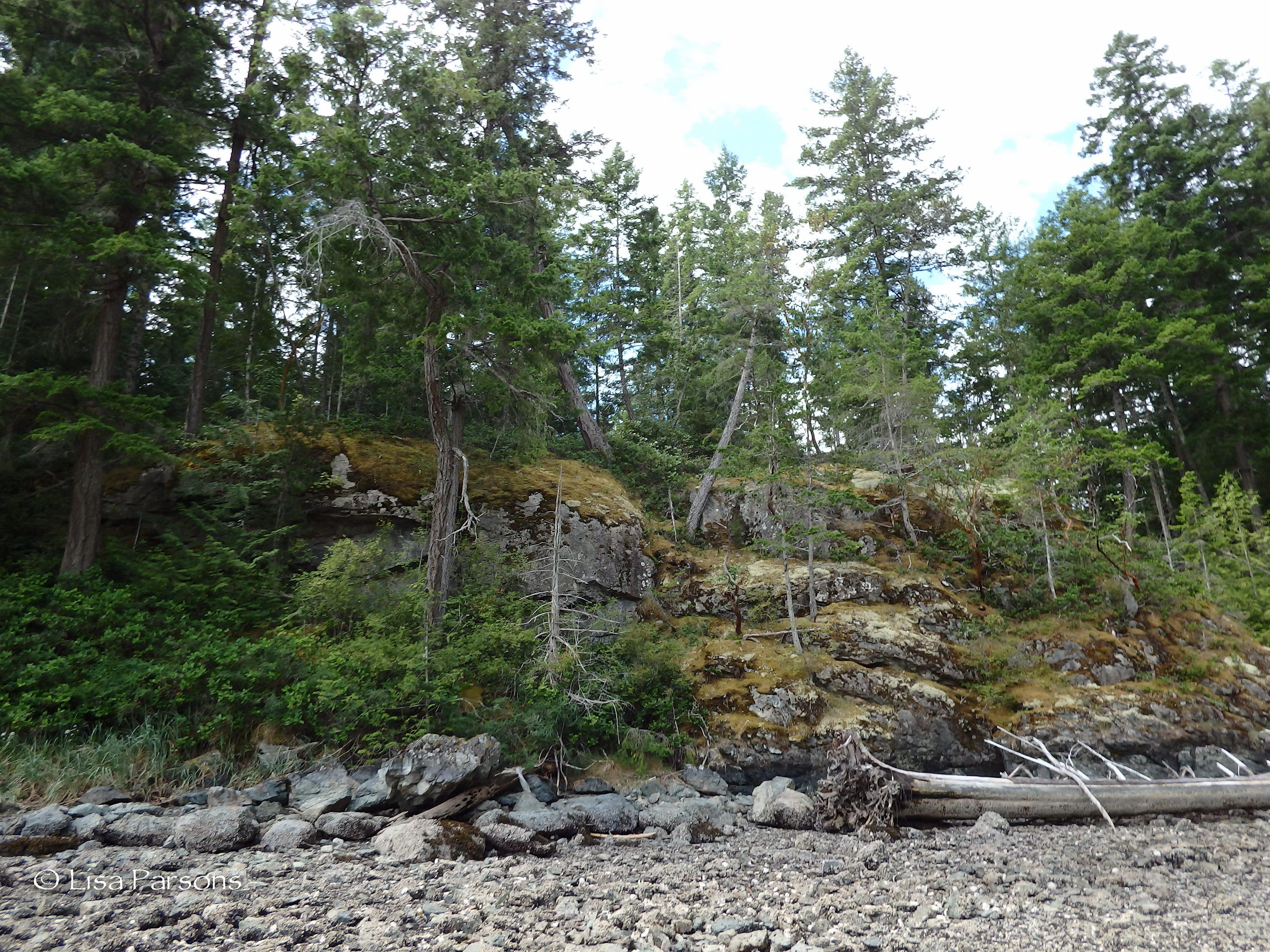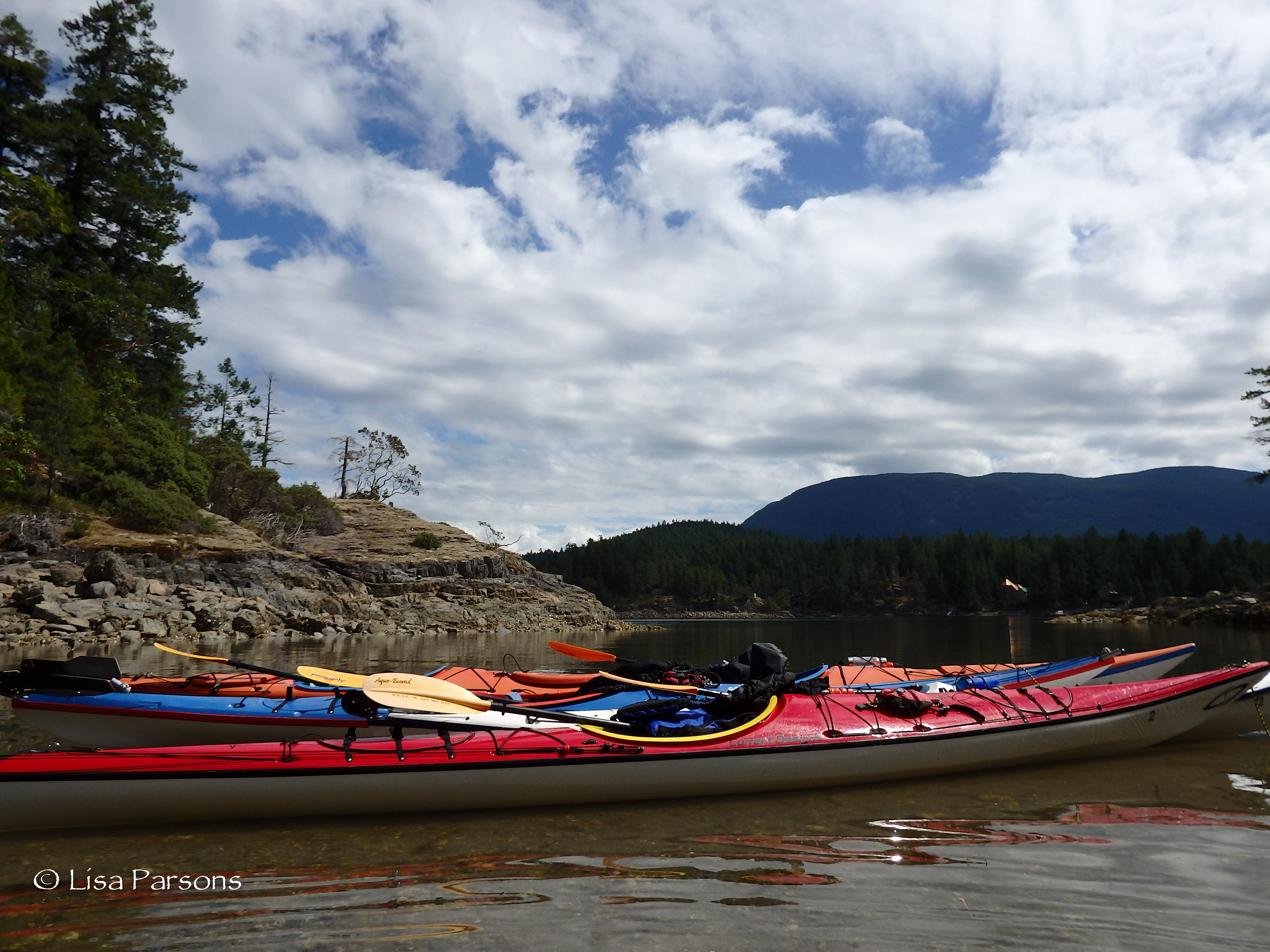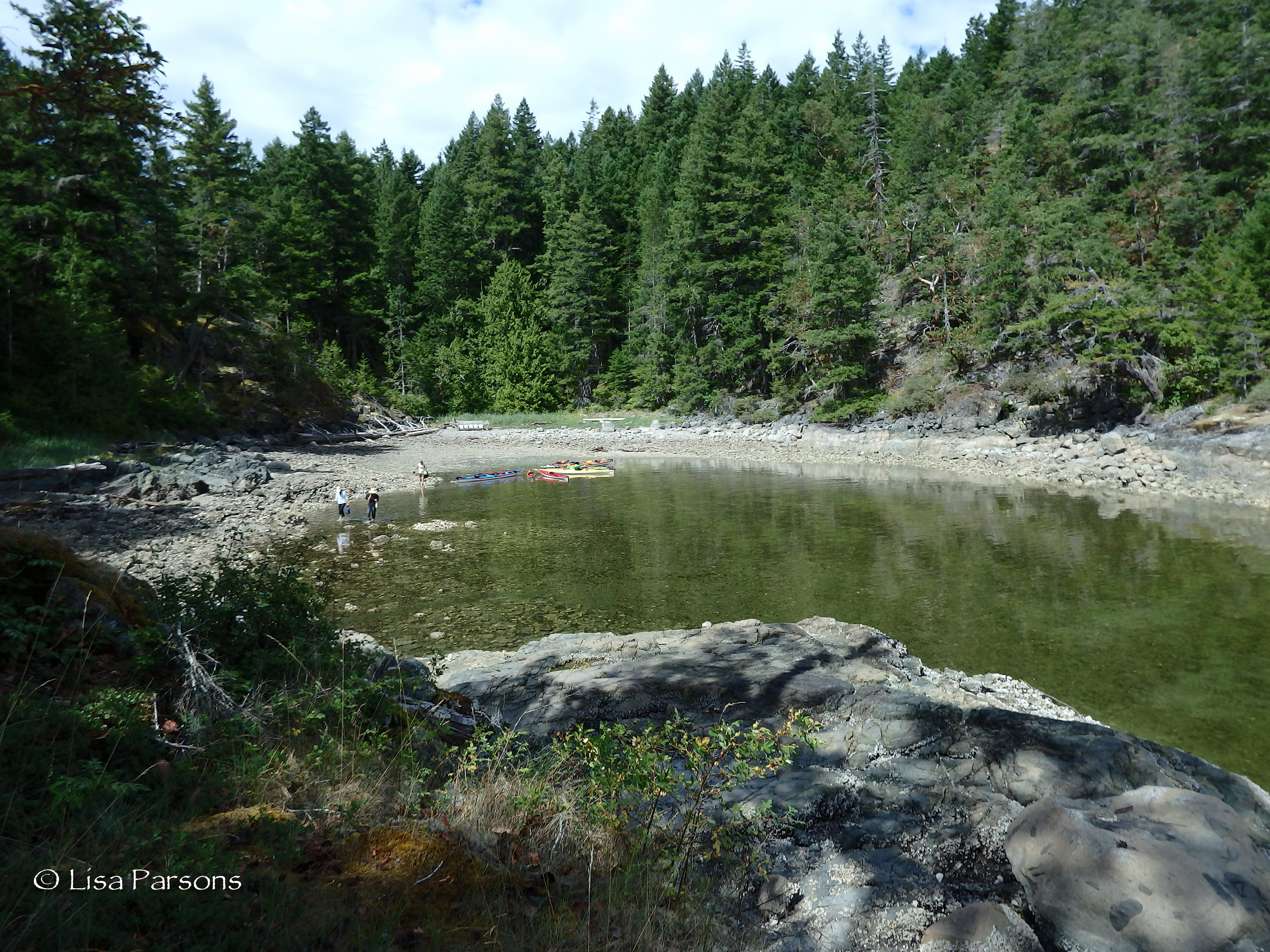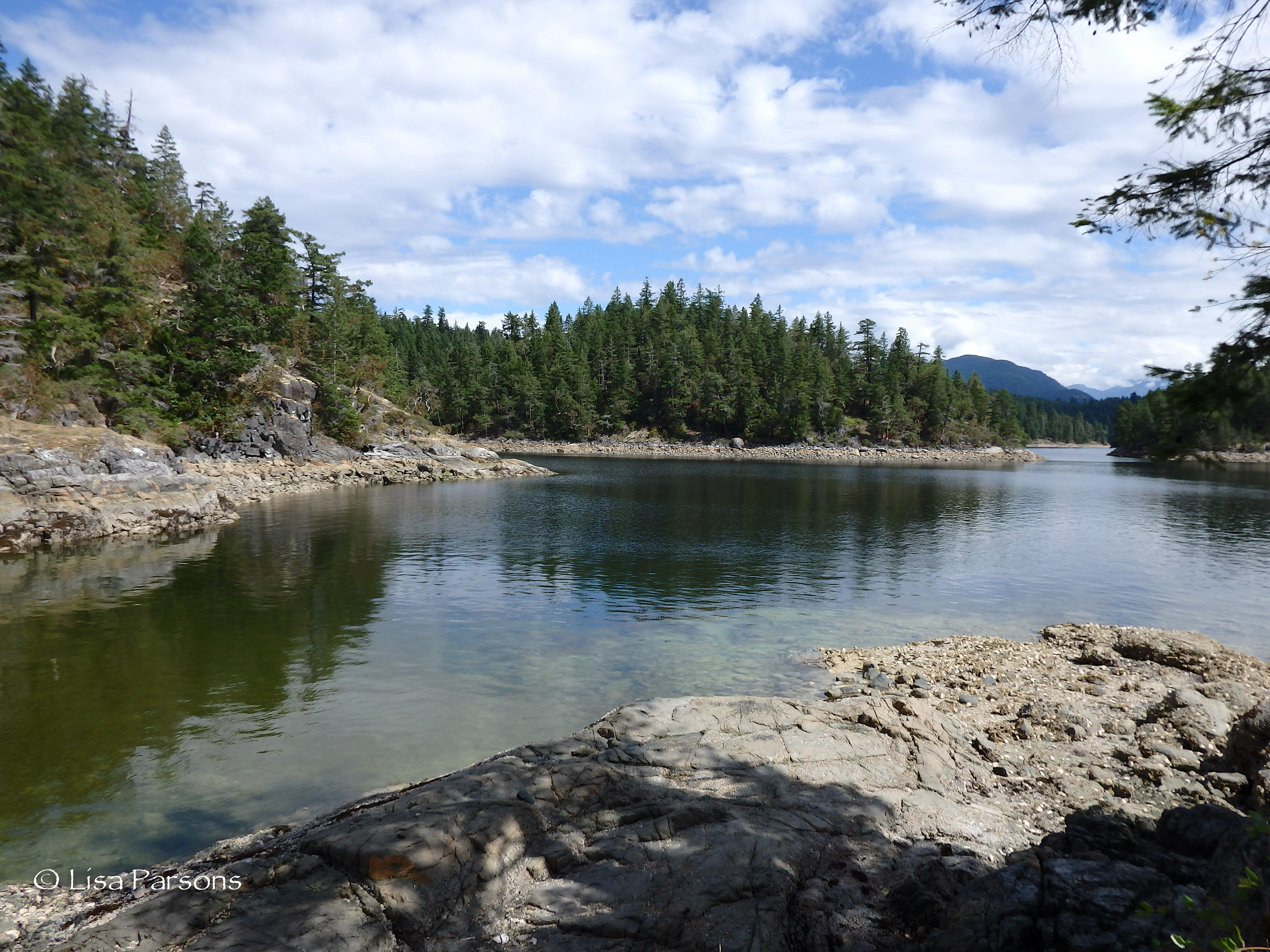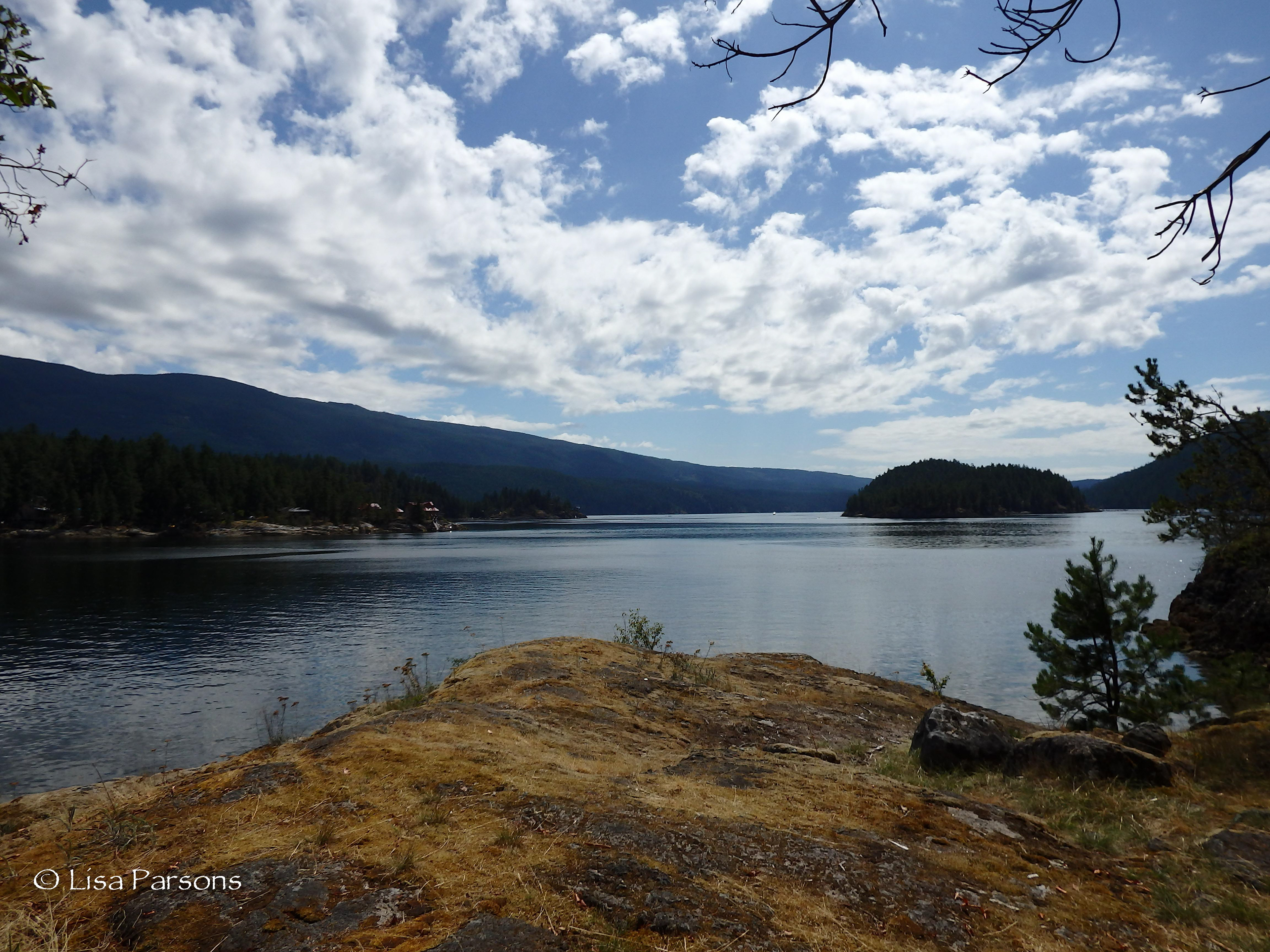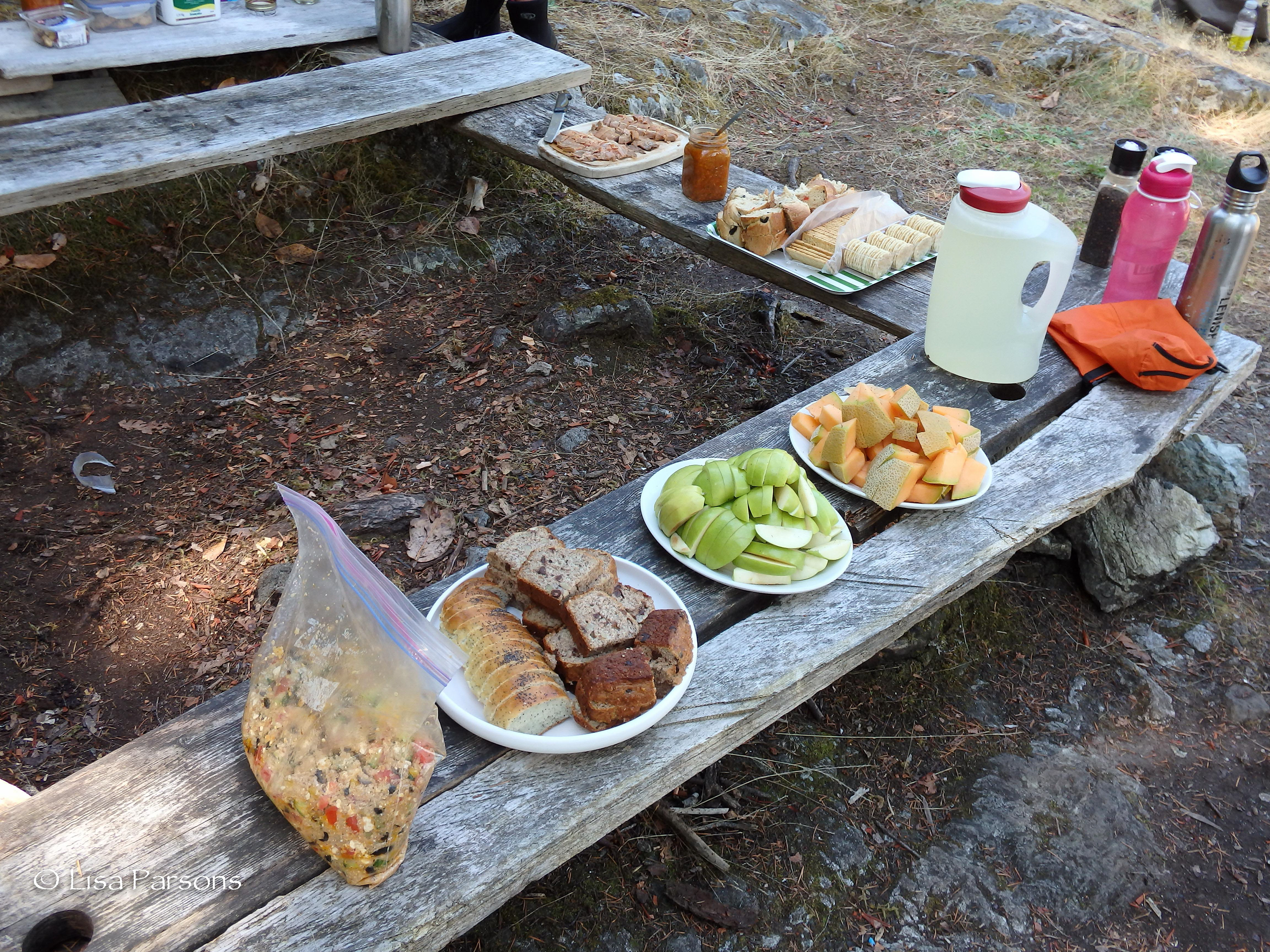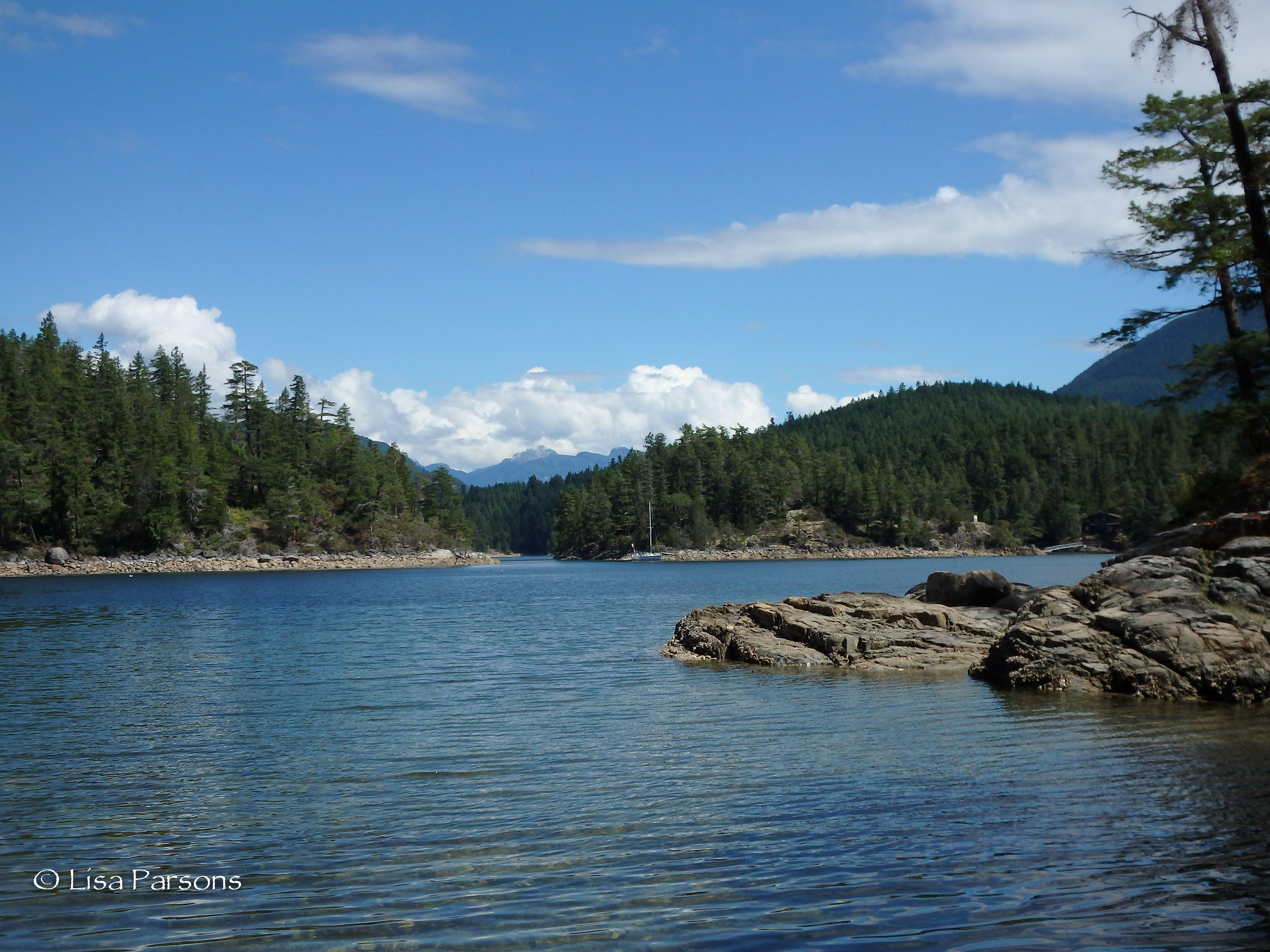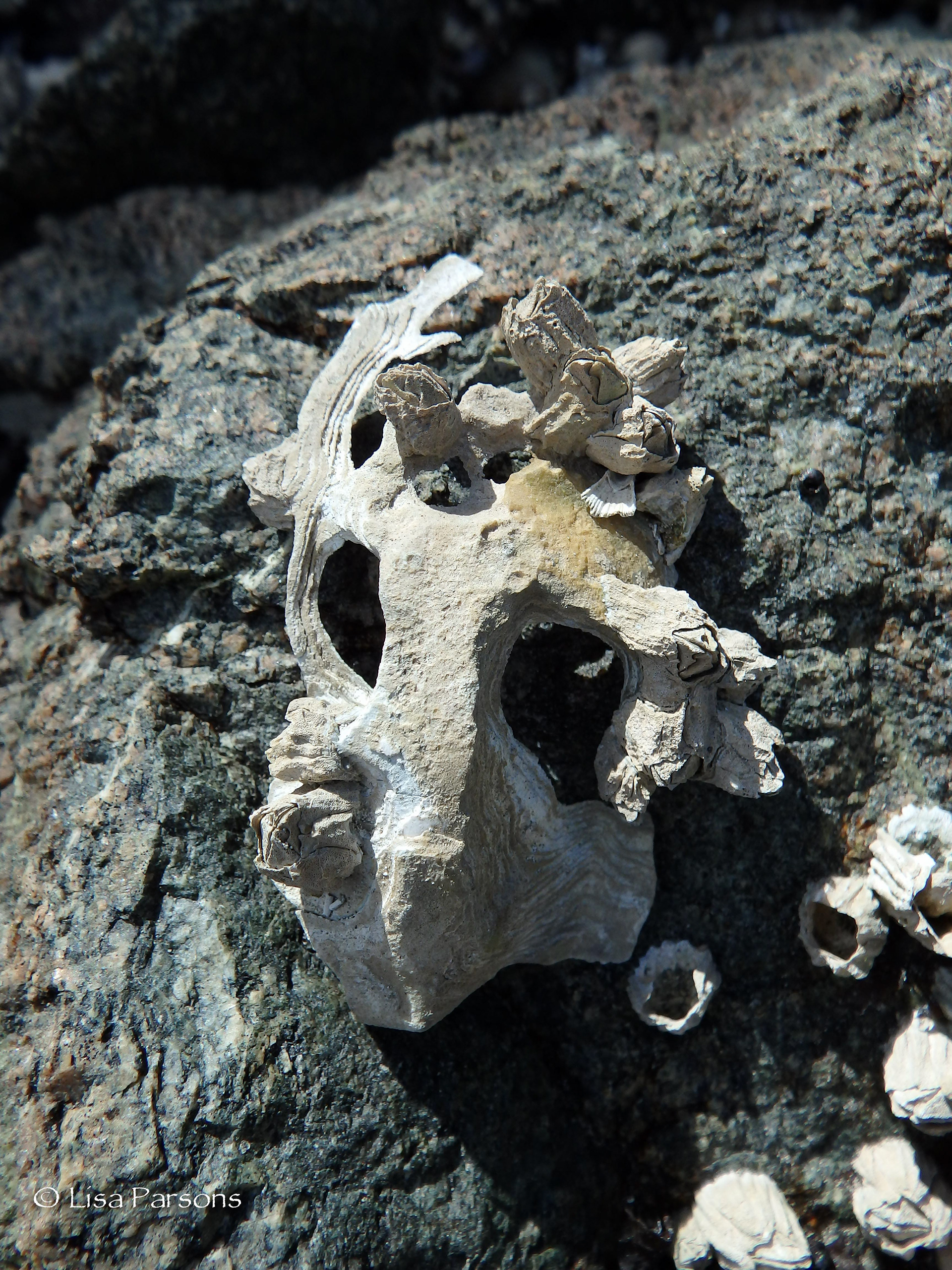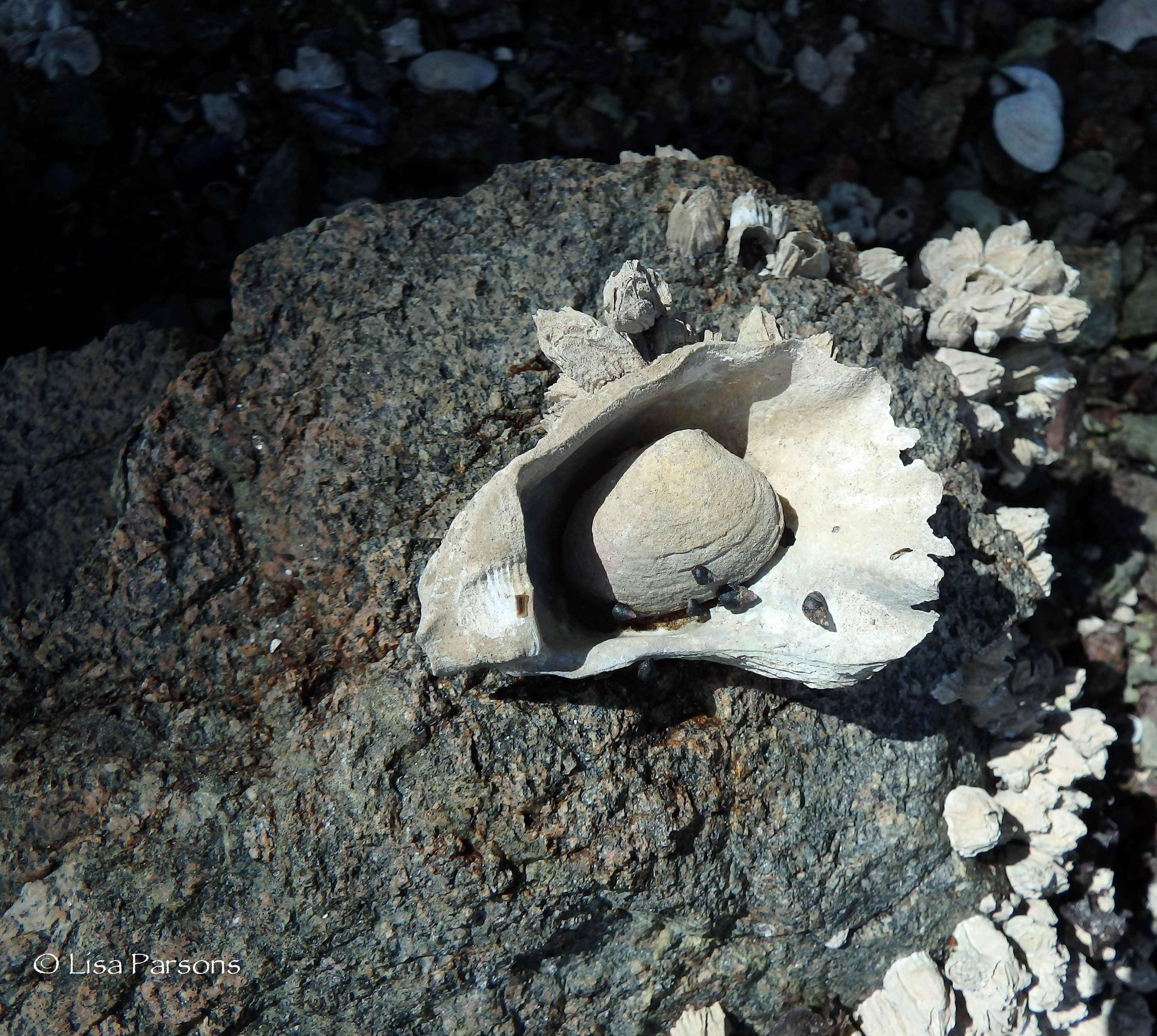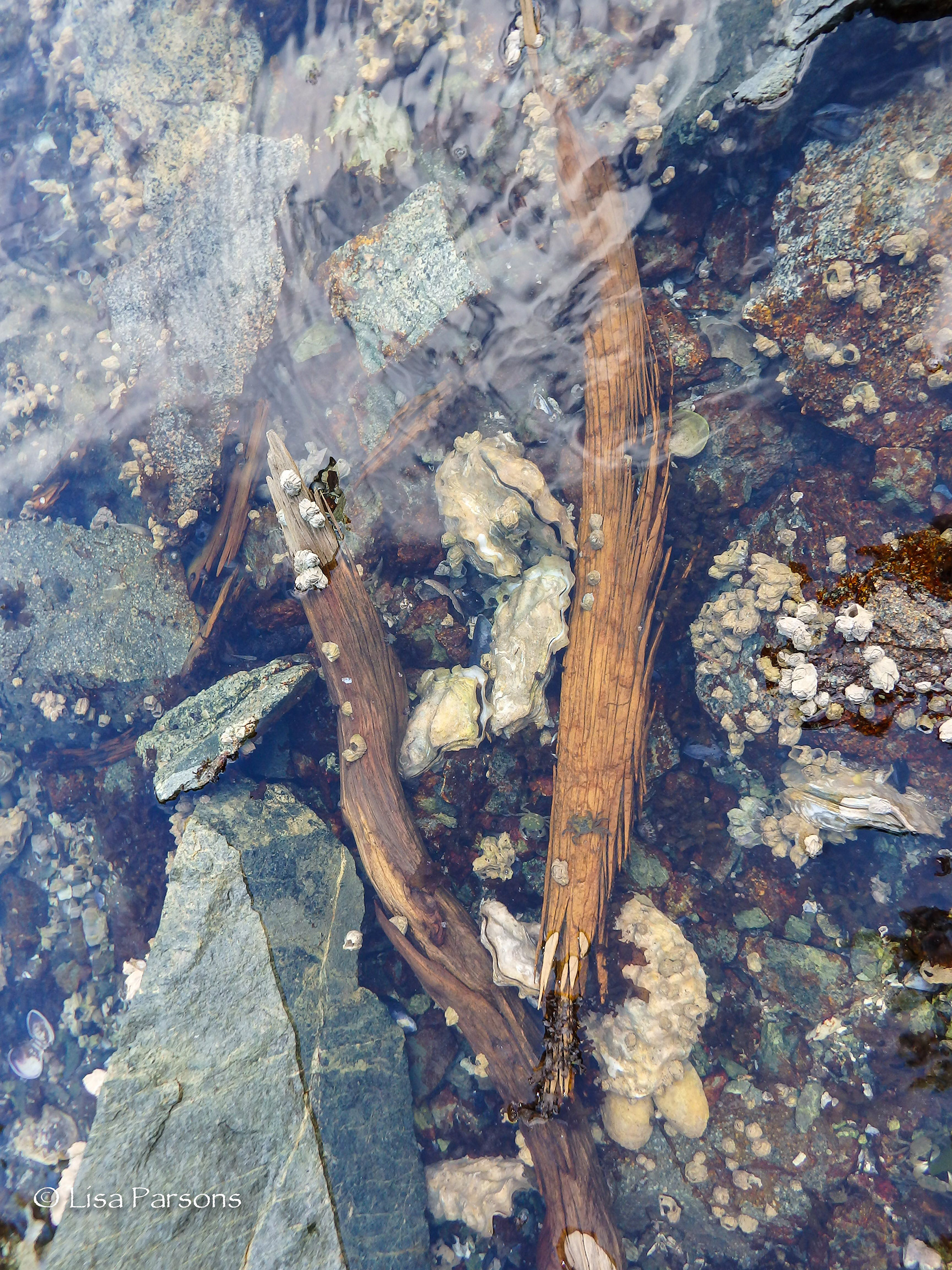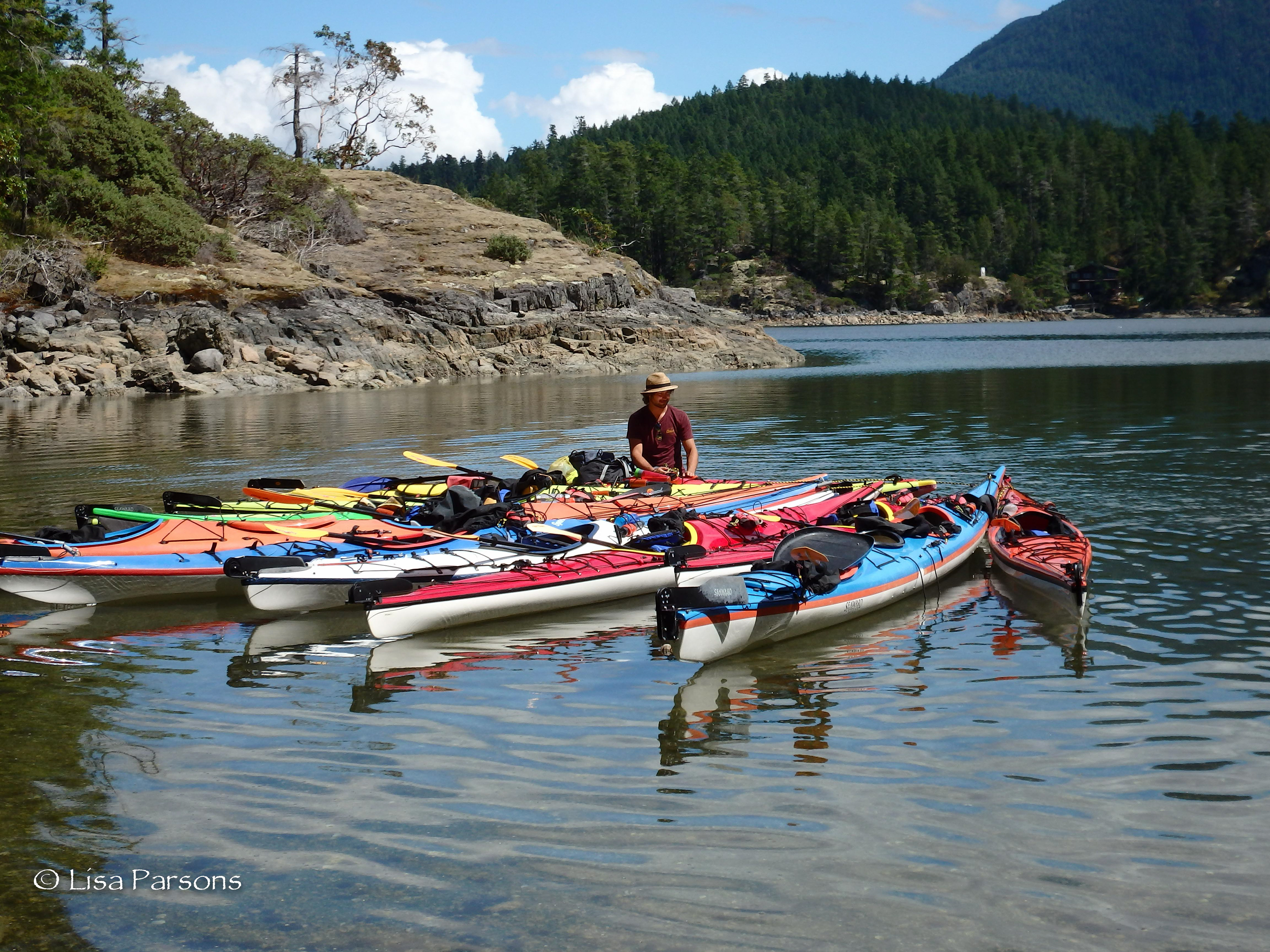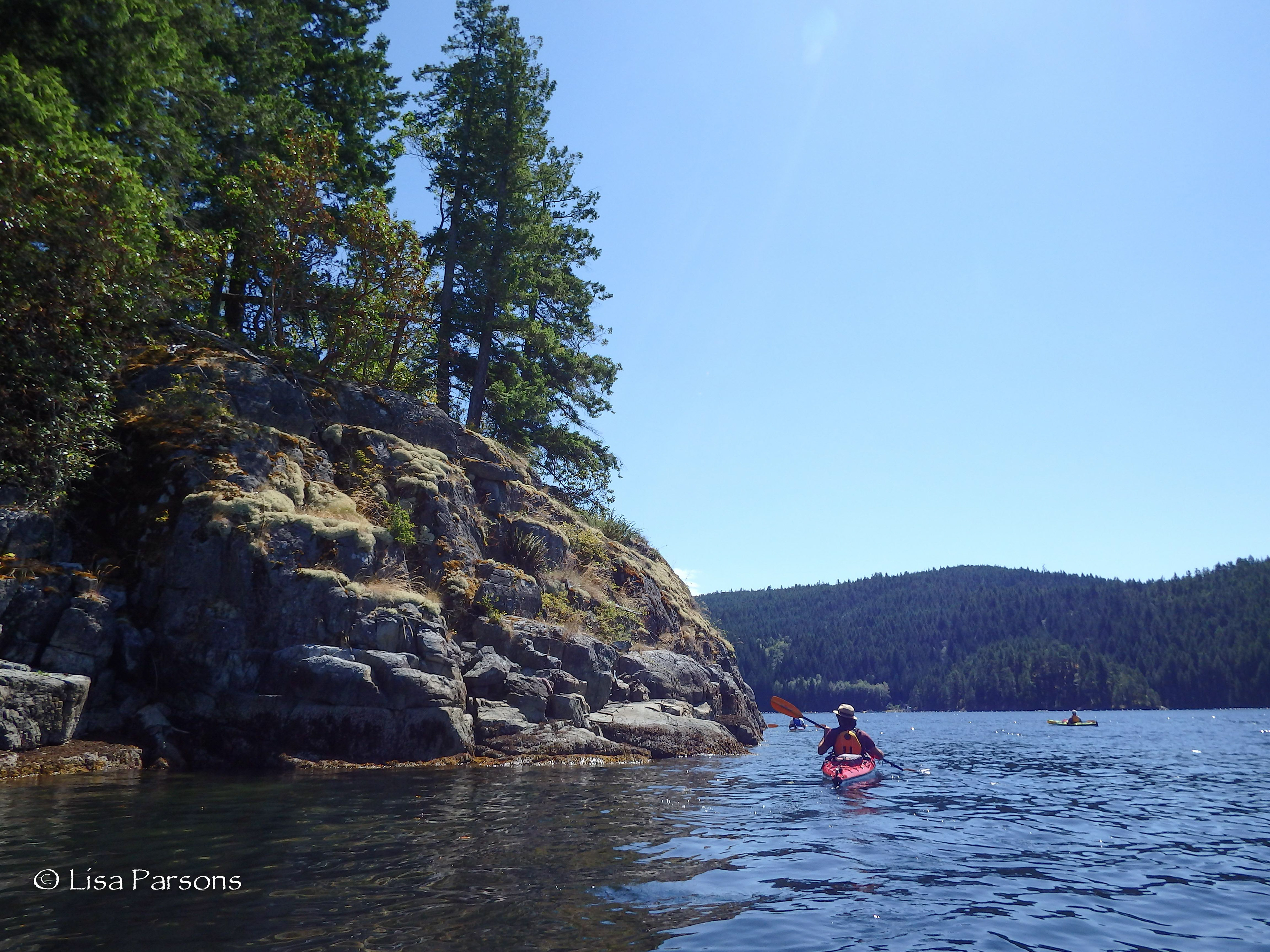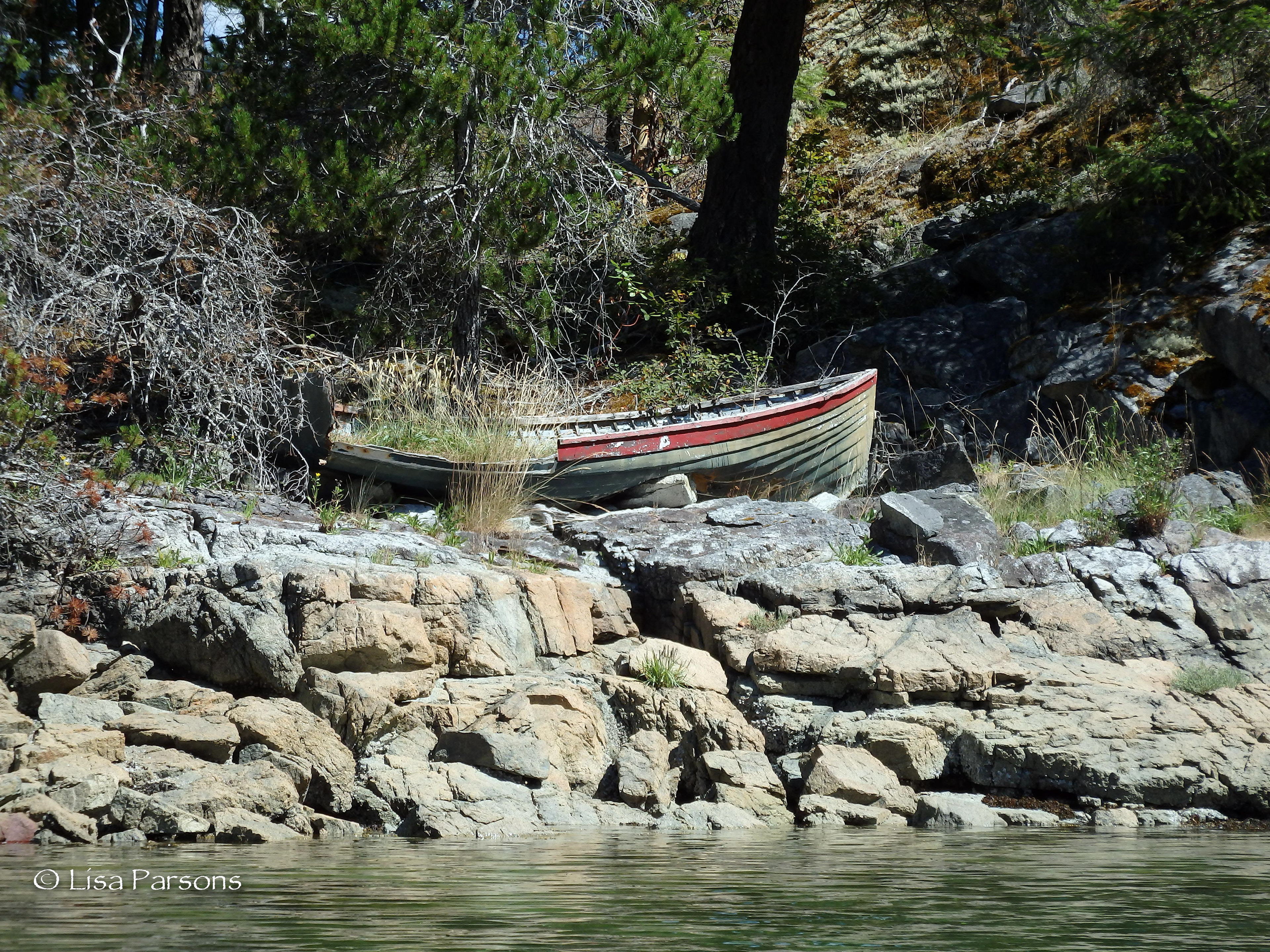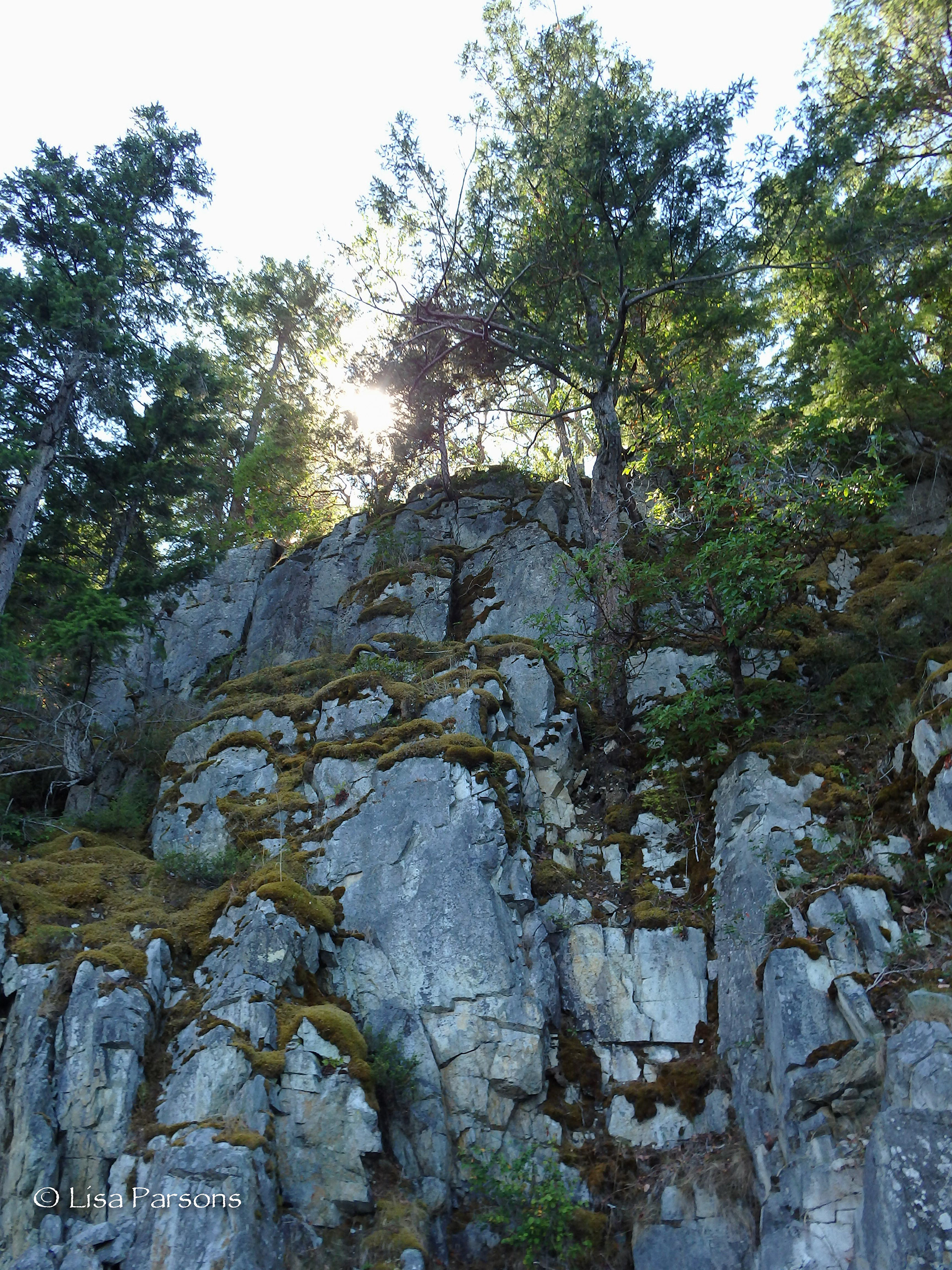 Rugged cliffs above the water.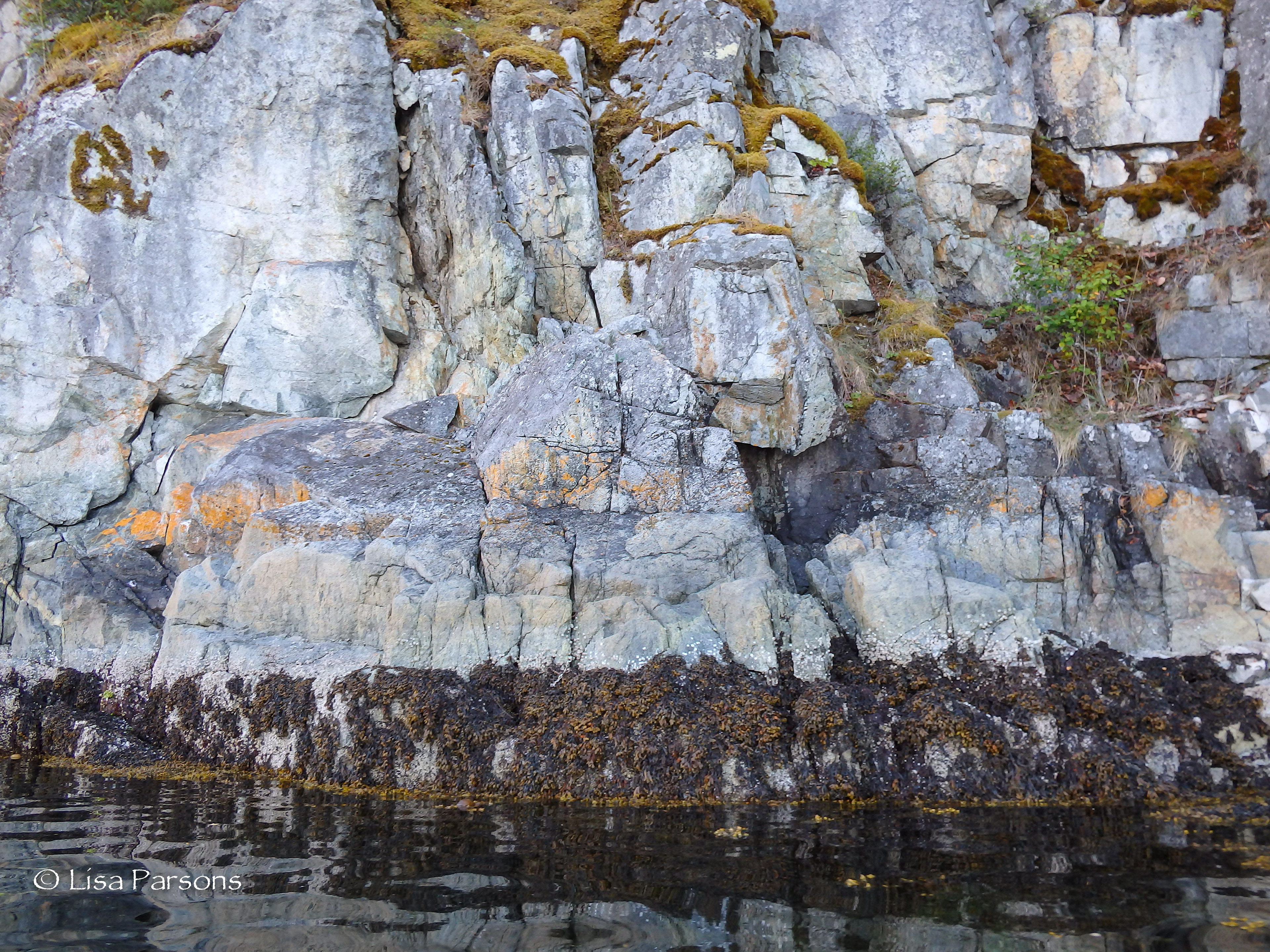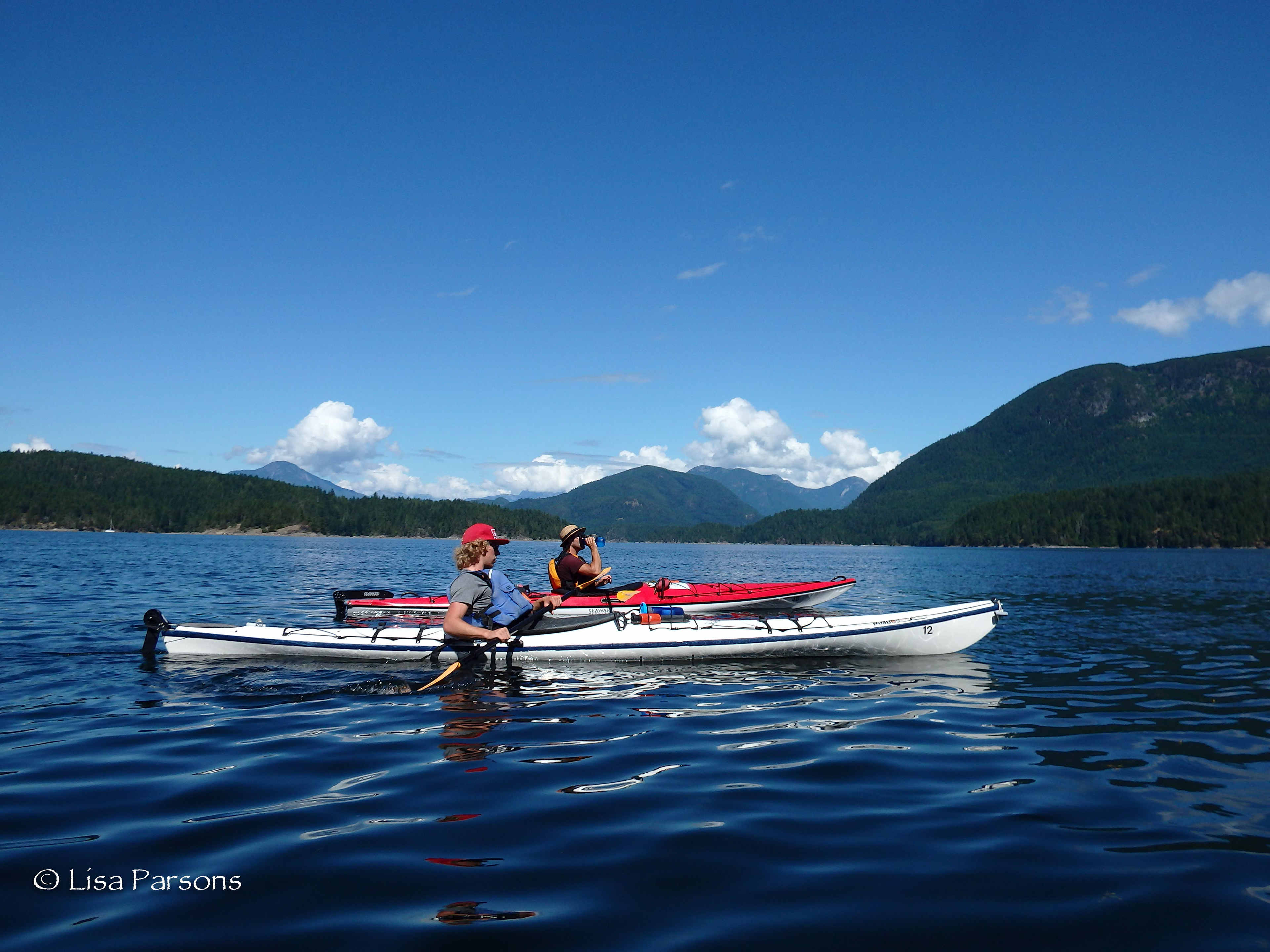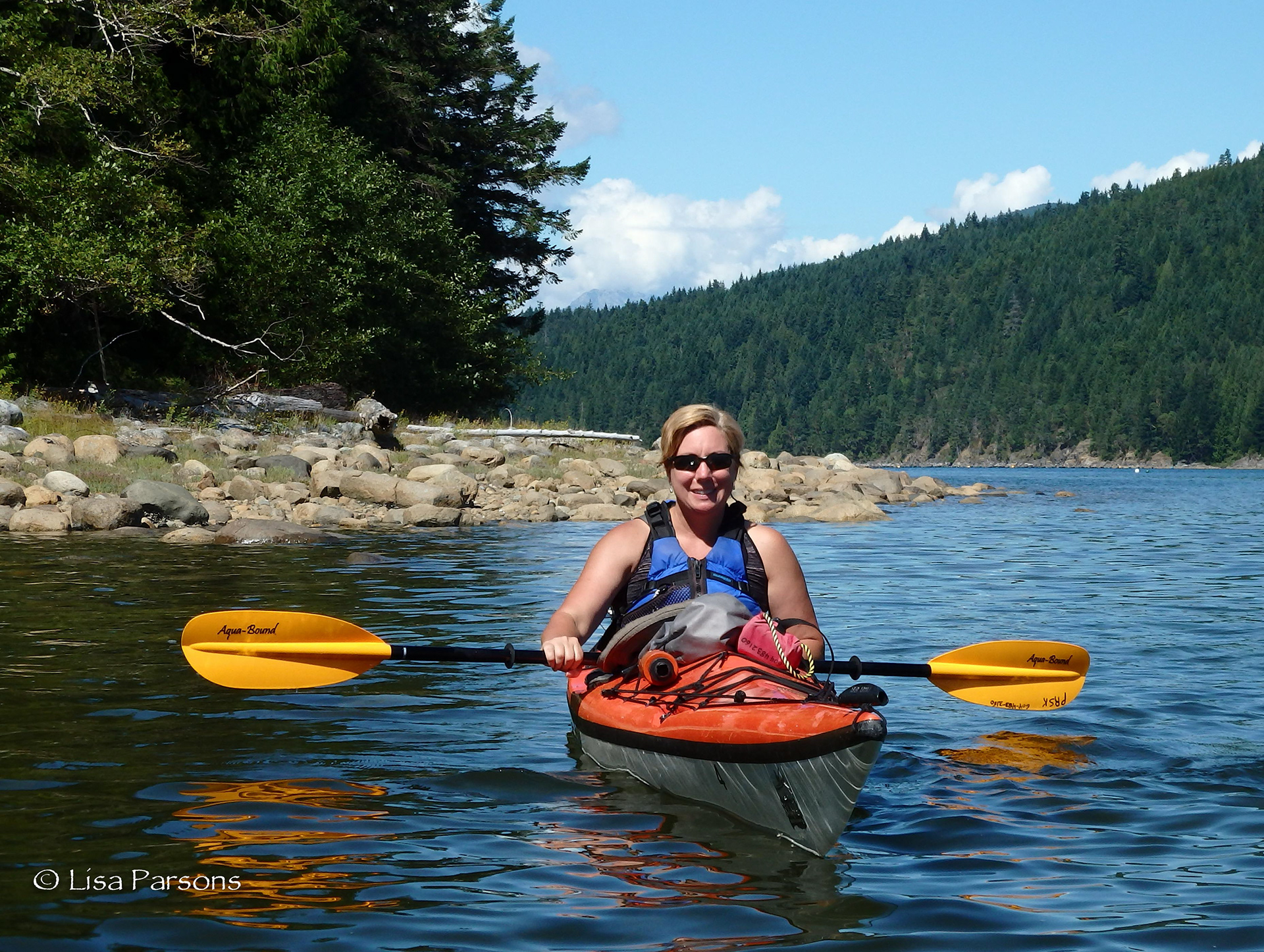 Finally, I managed to get a photo of myself on one of my adventures.  Not just one but two shots.