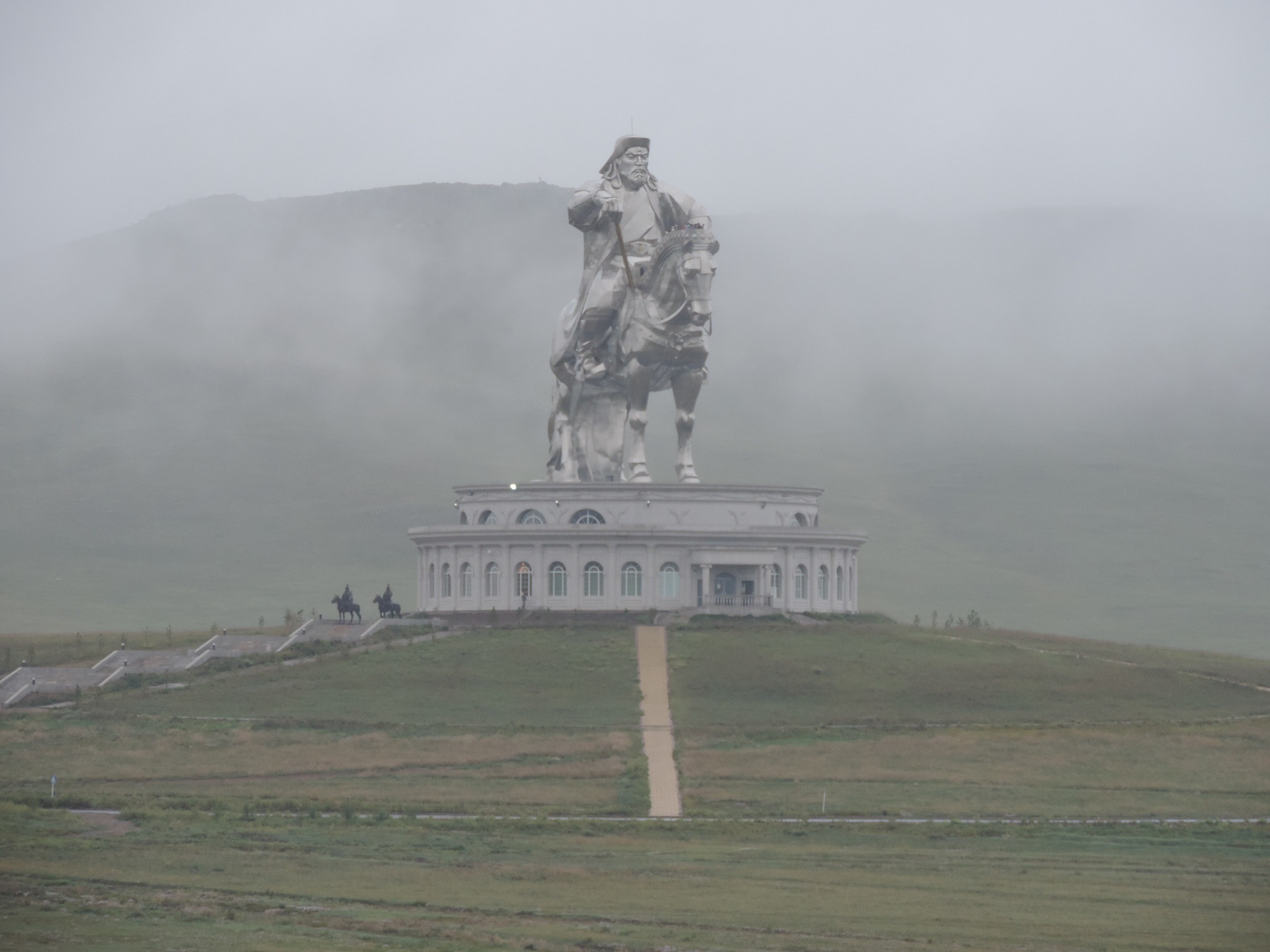 Enormous Chiingis Khaan statue in the countryside.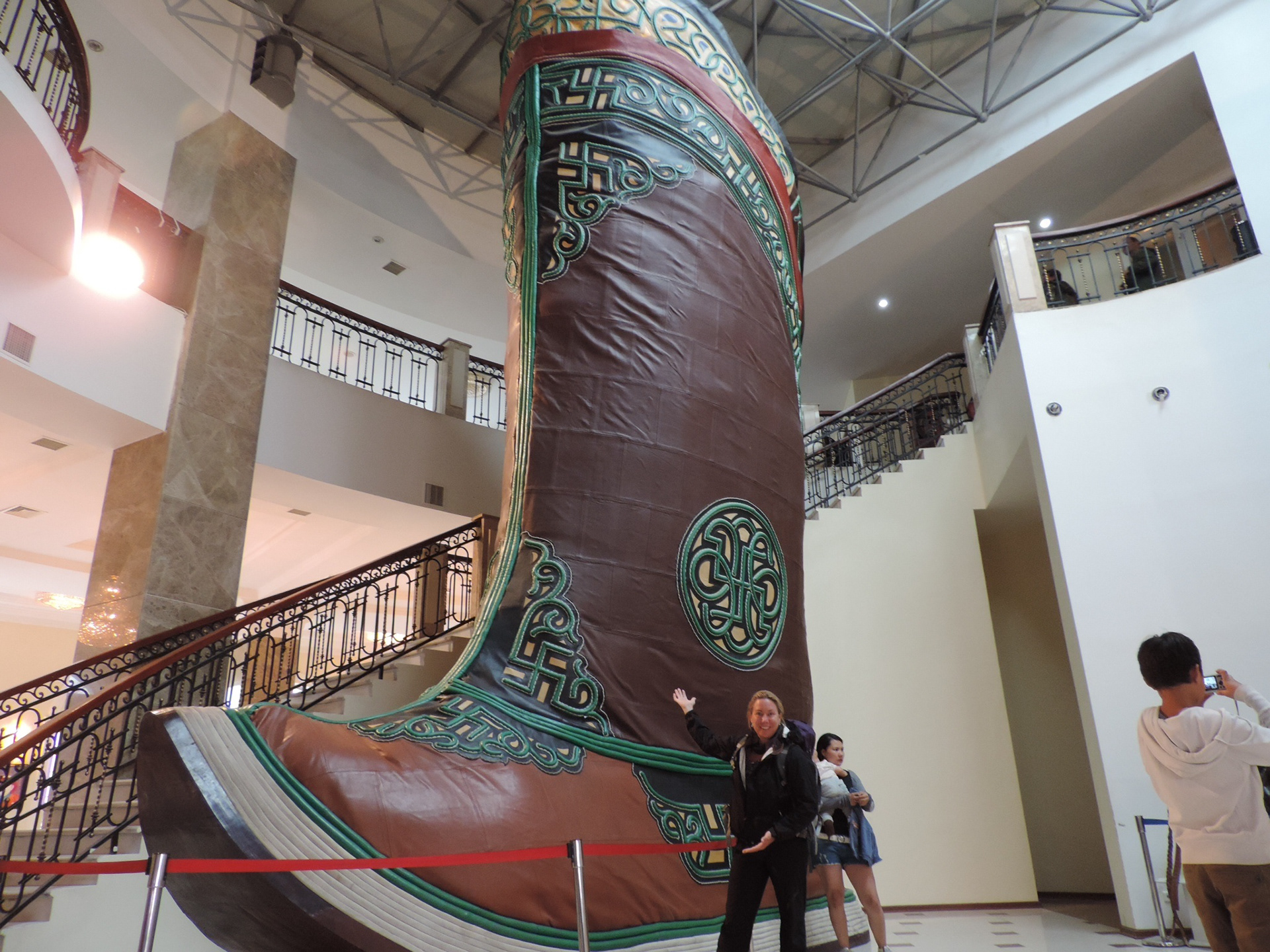 My favorite Mongolian boots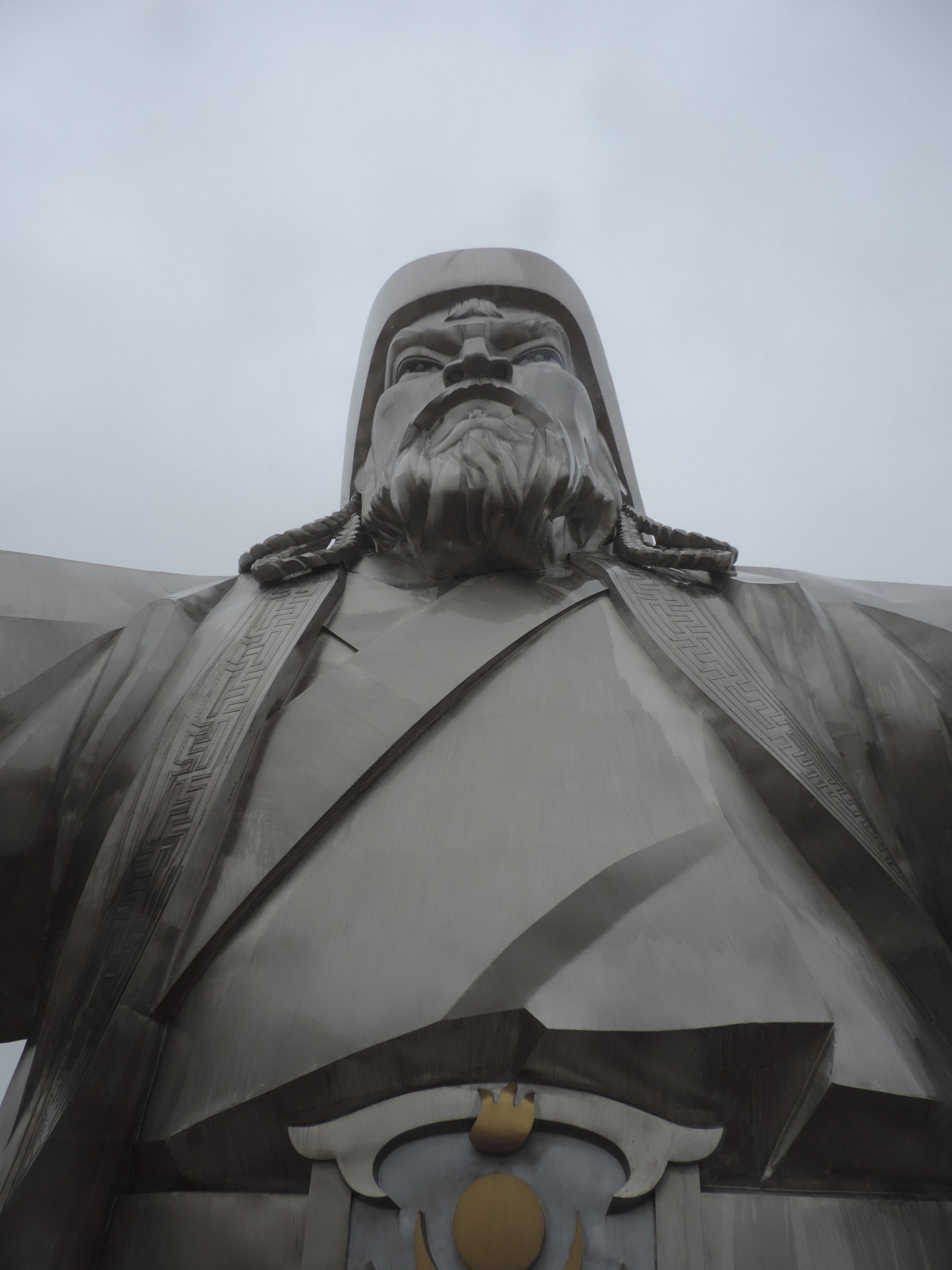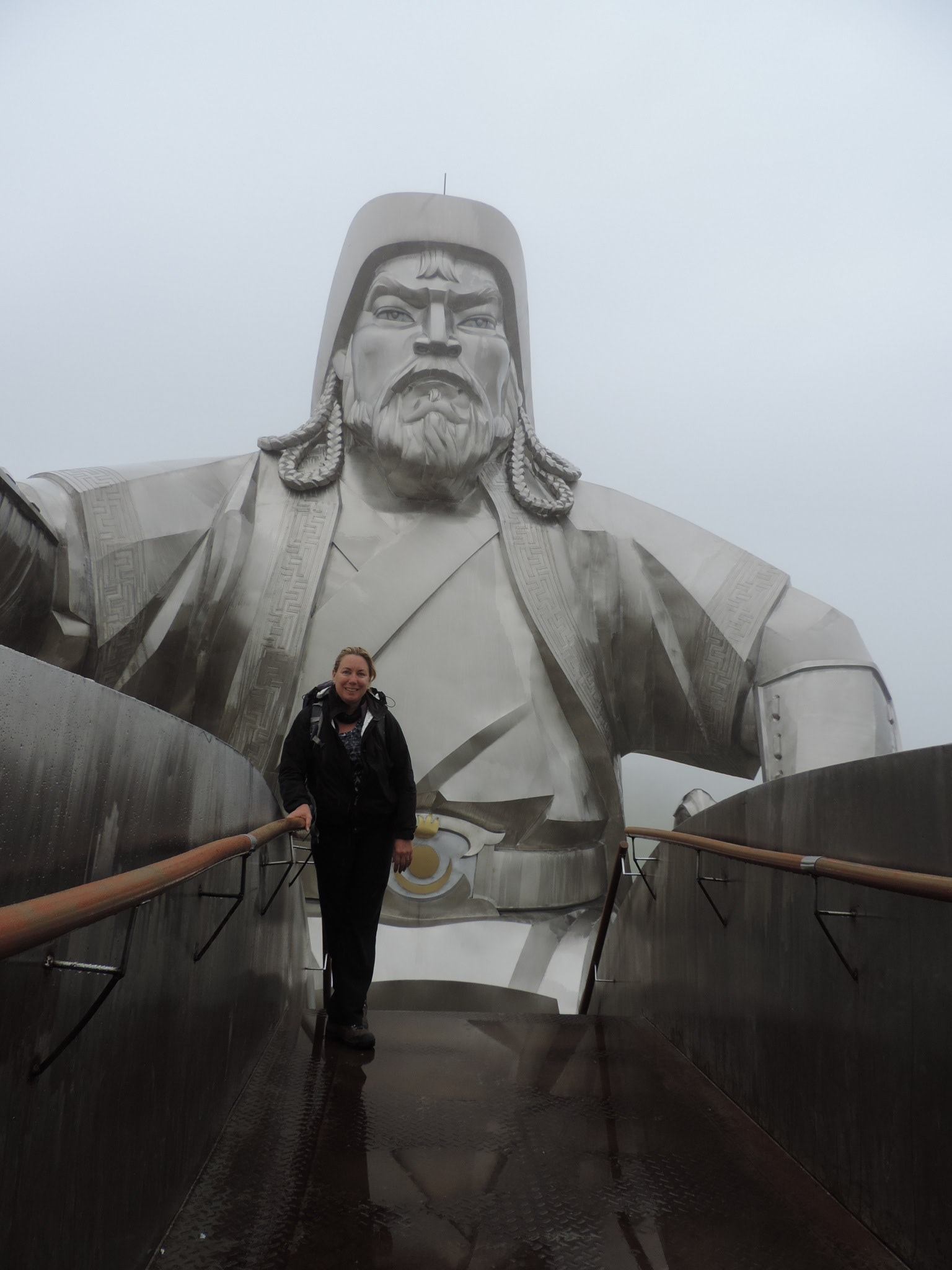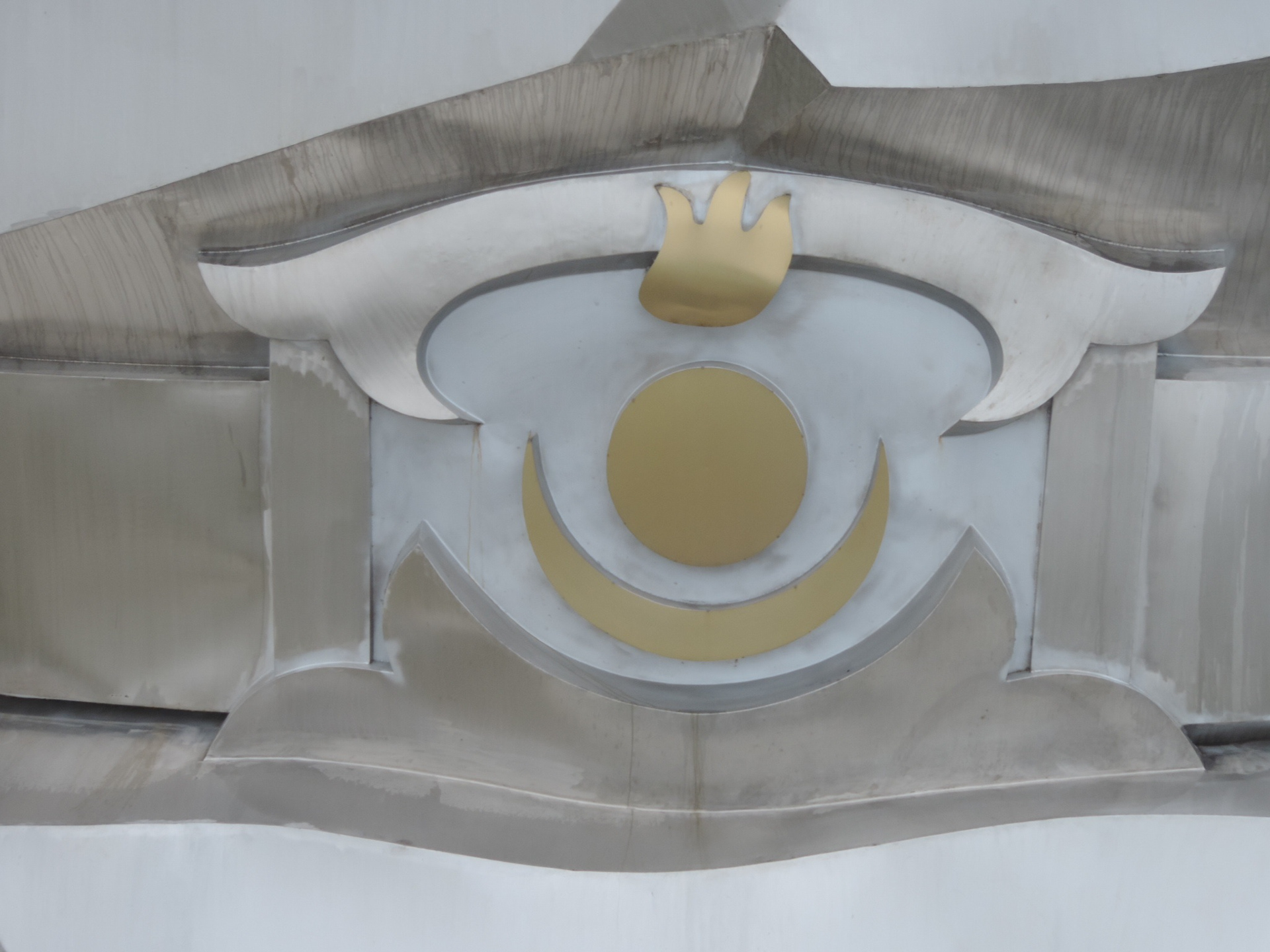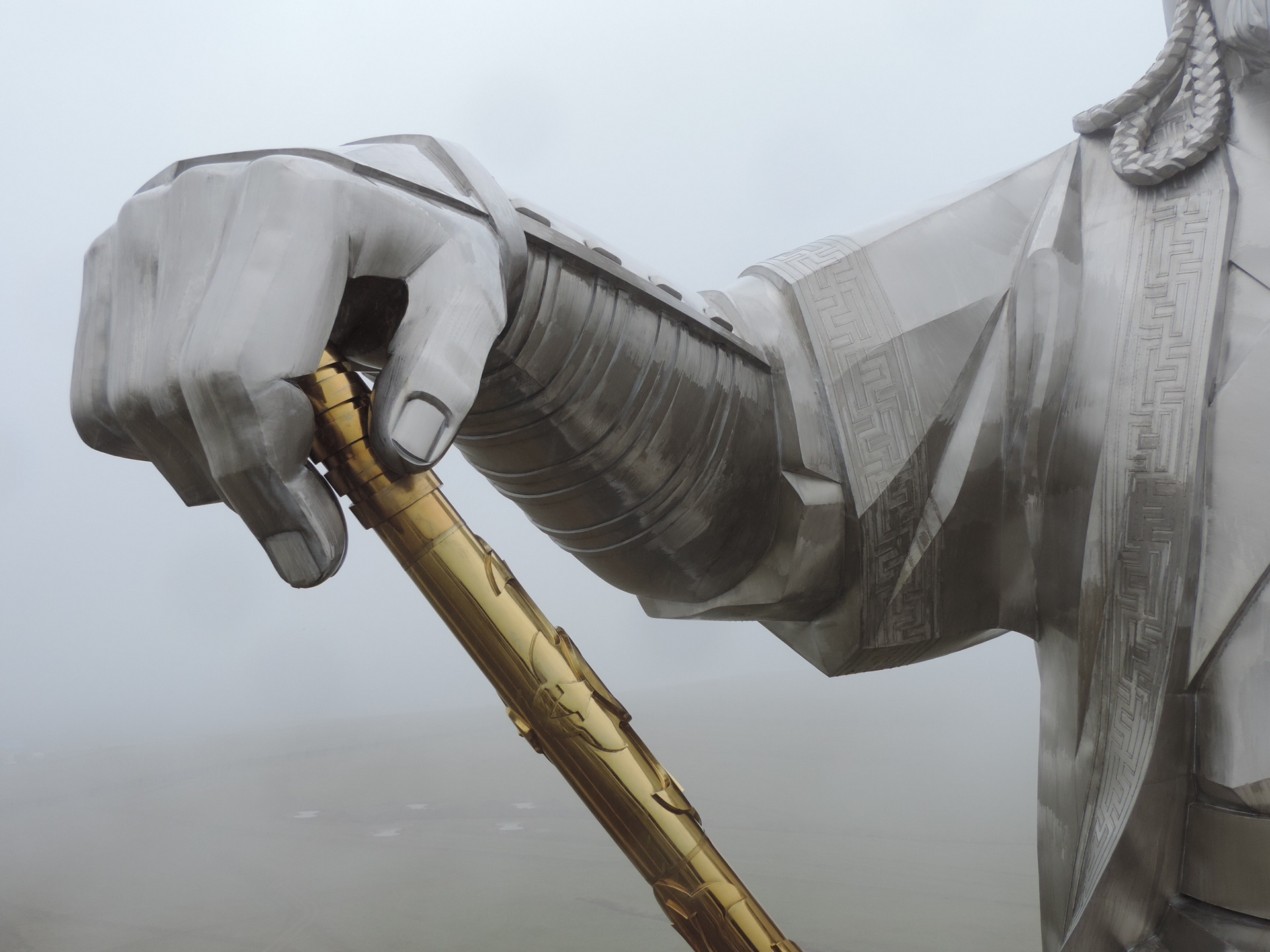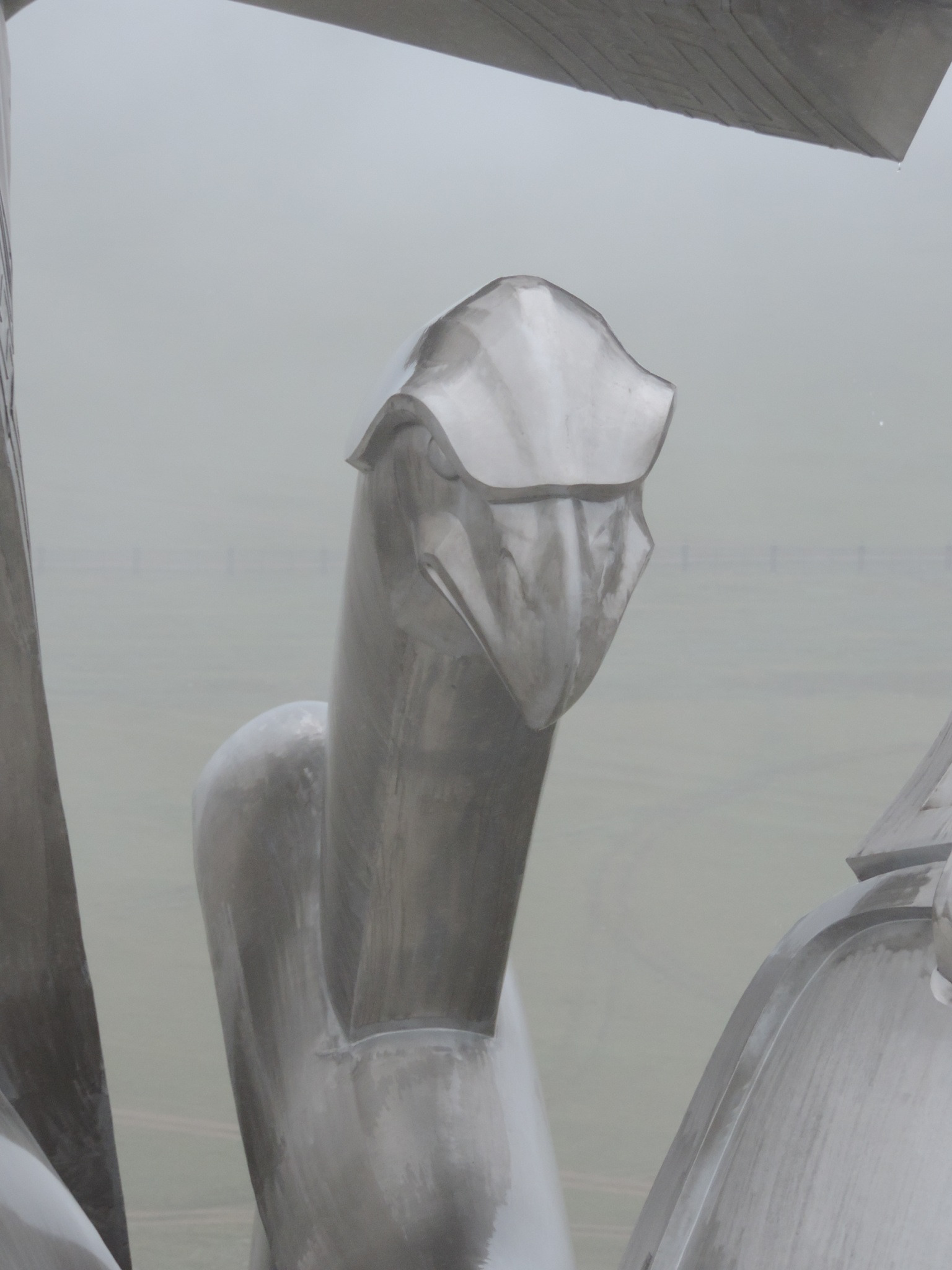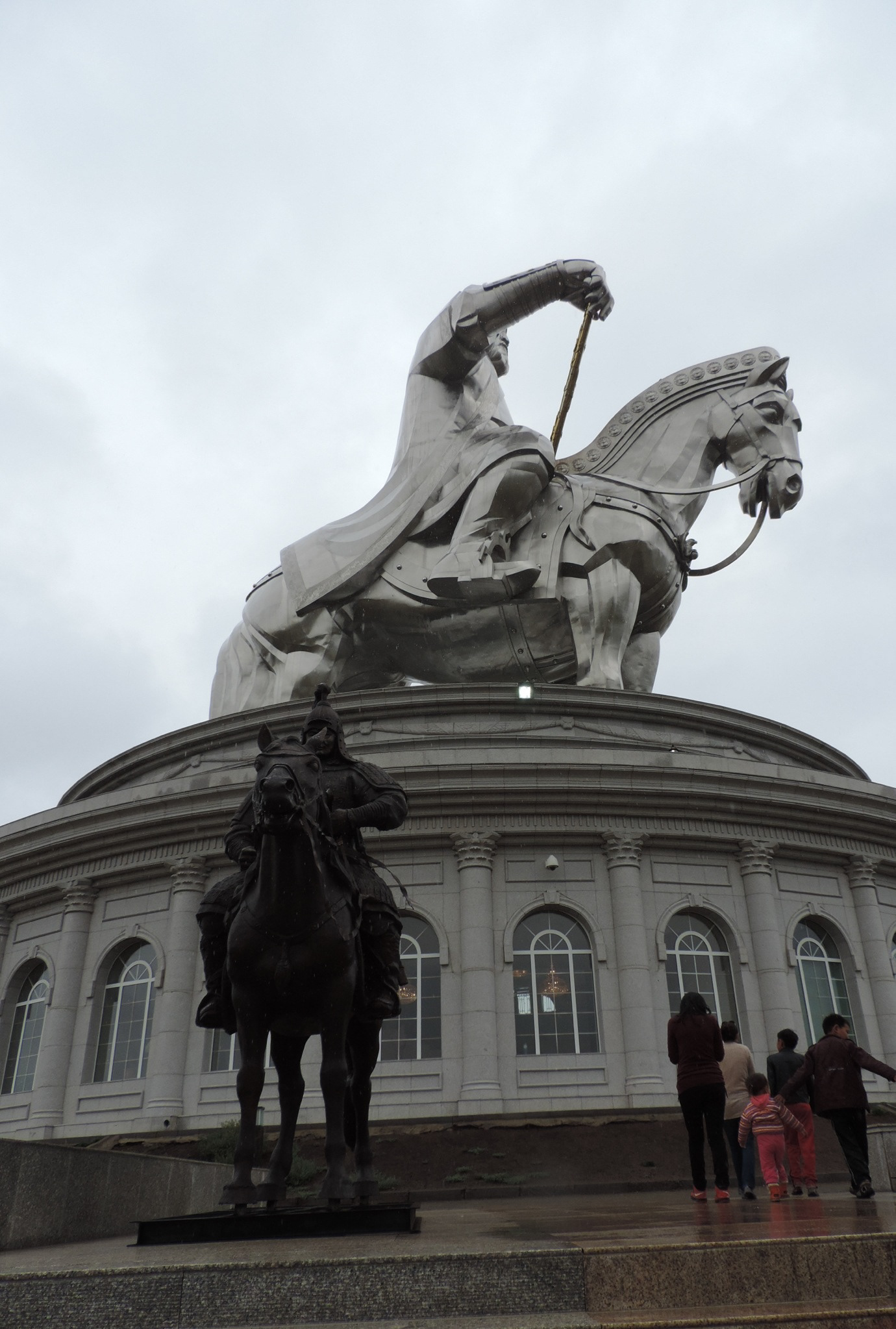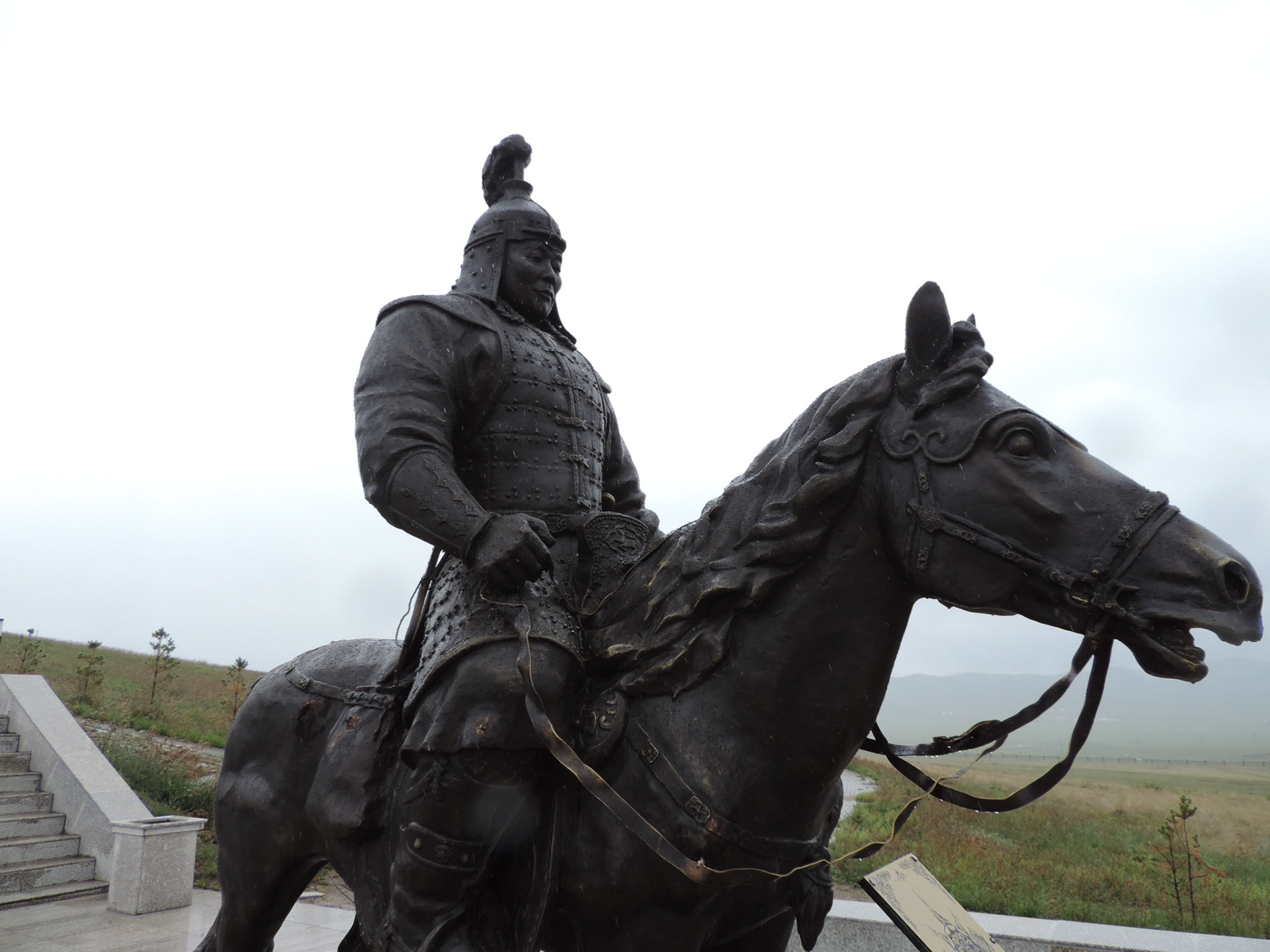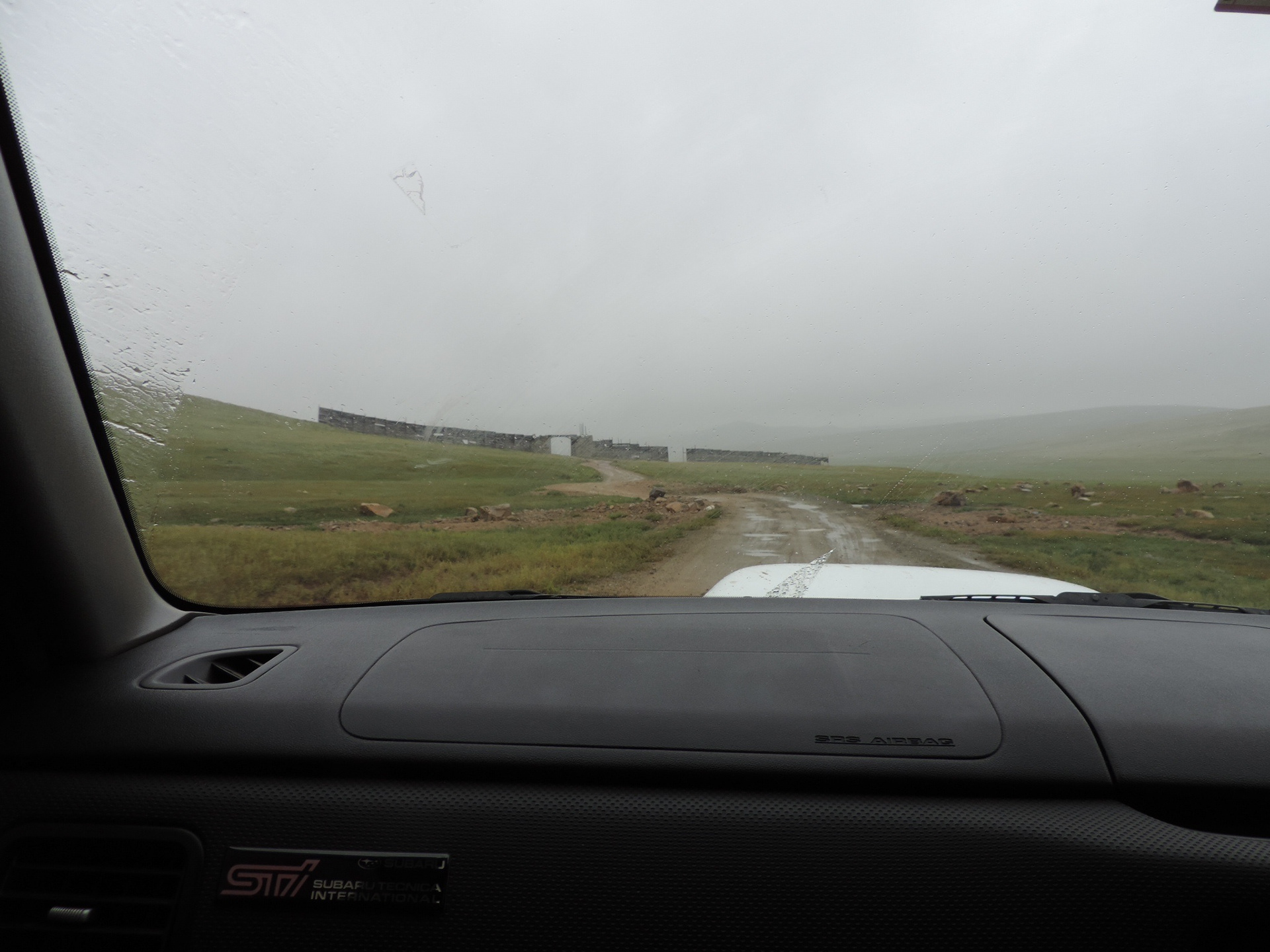 On our way to 13th Century in the pouring rain.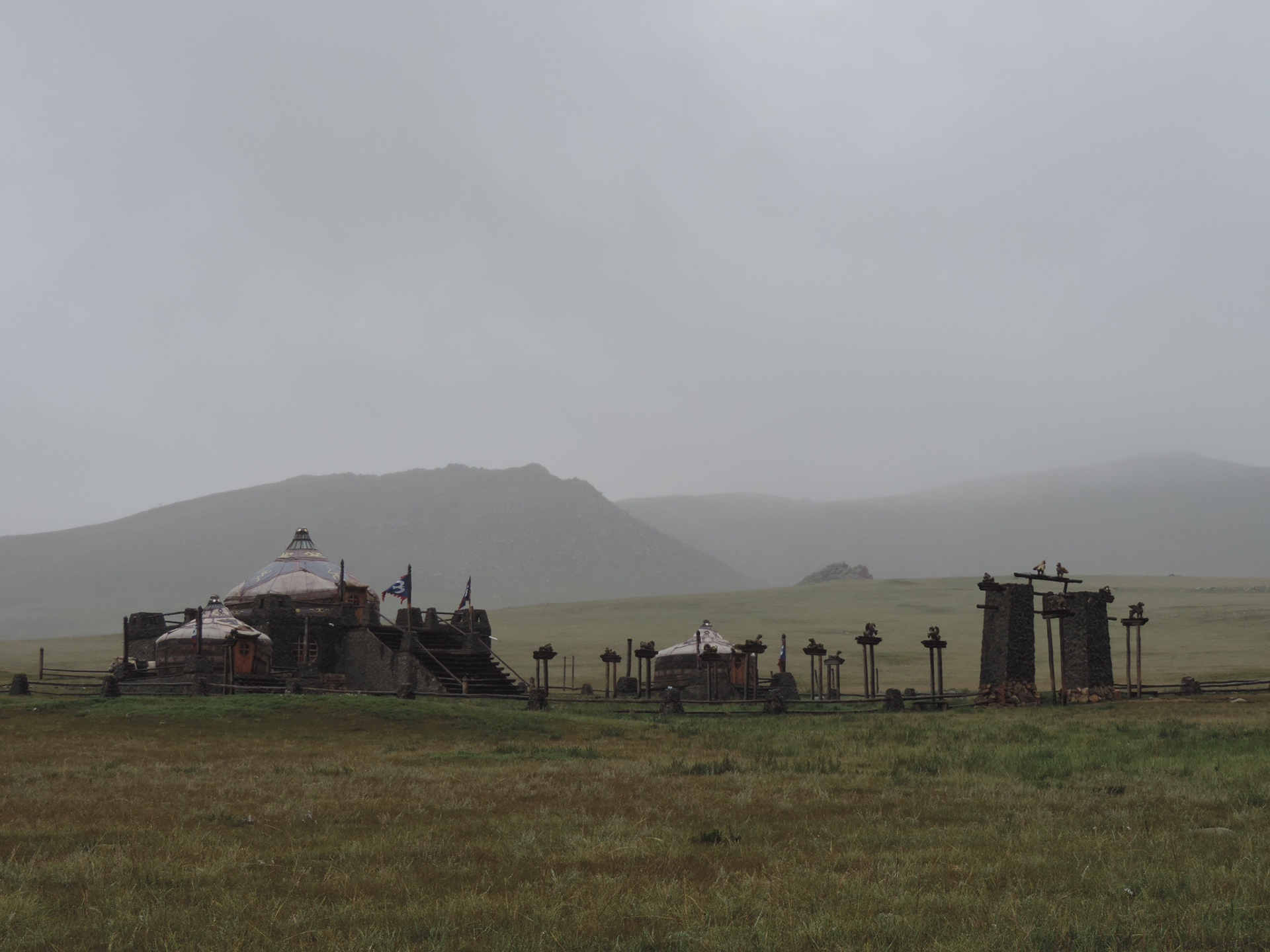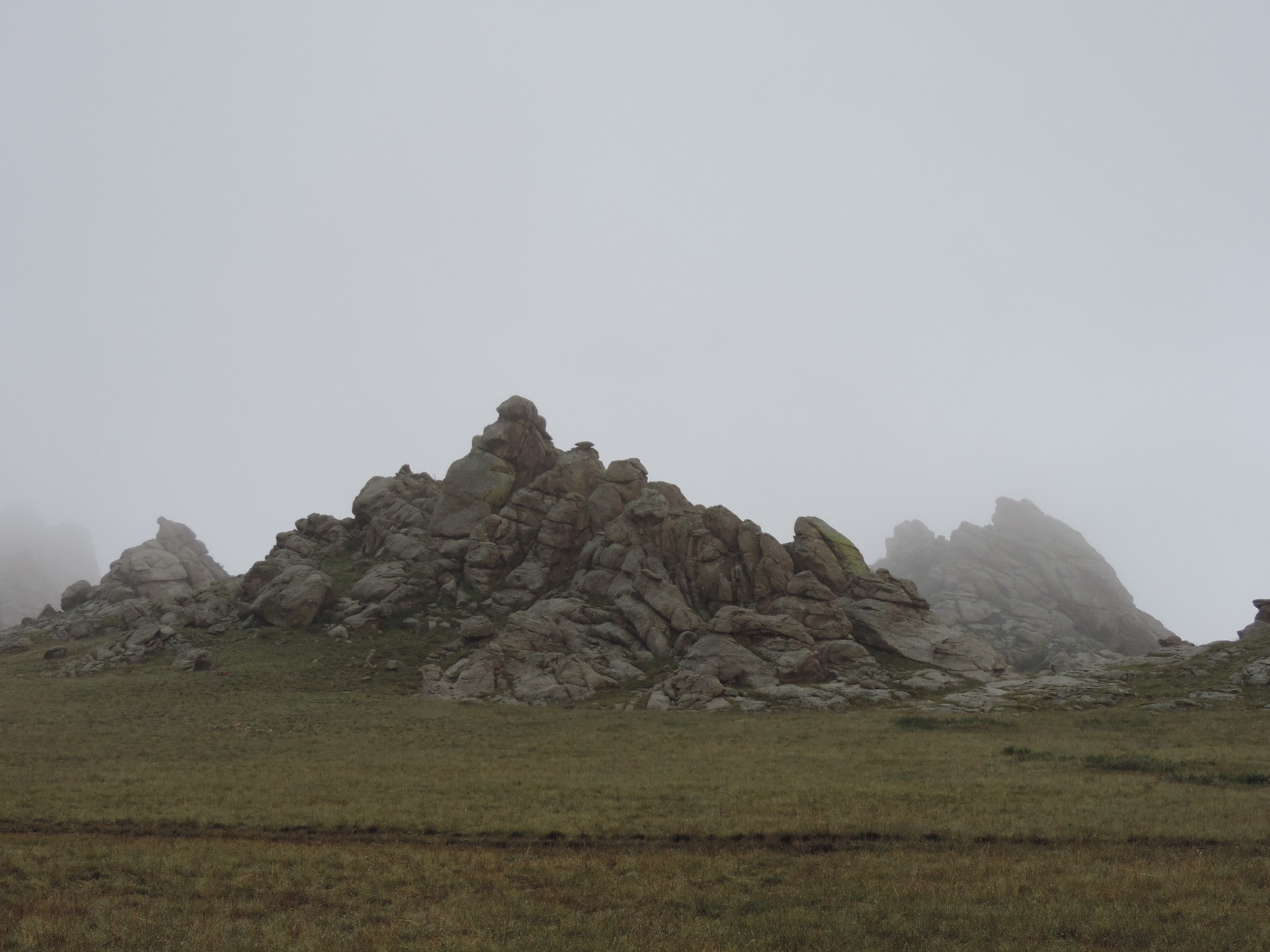 Great stone outcrops as we drive through the clouds.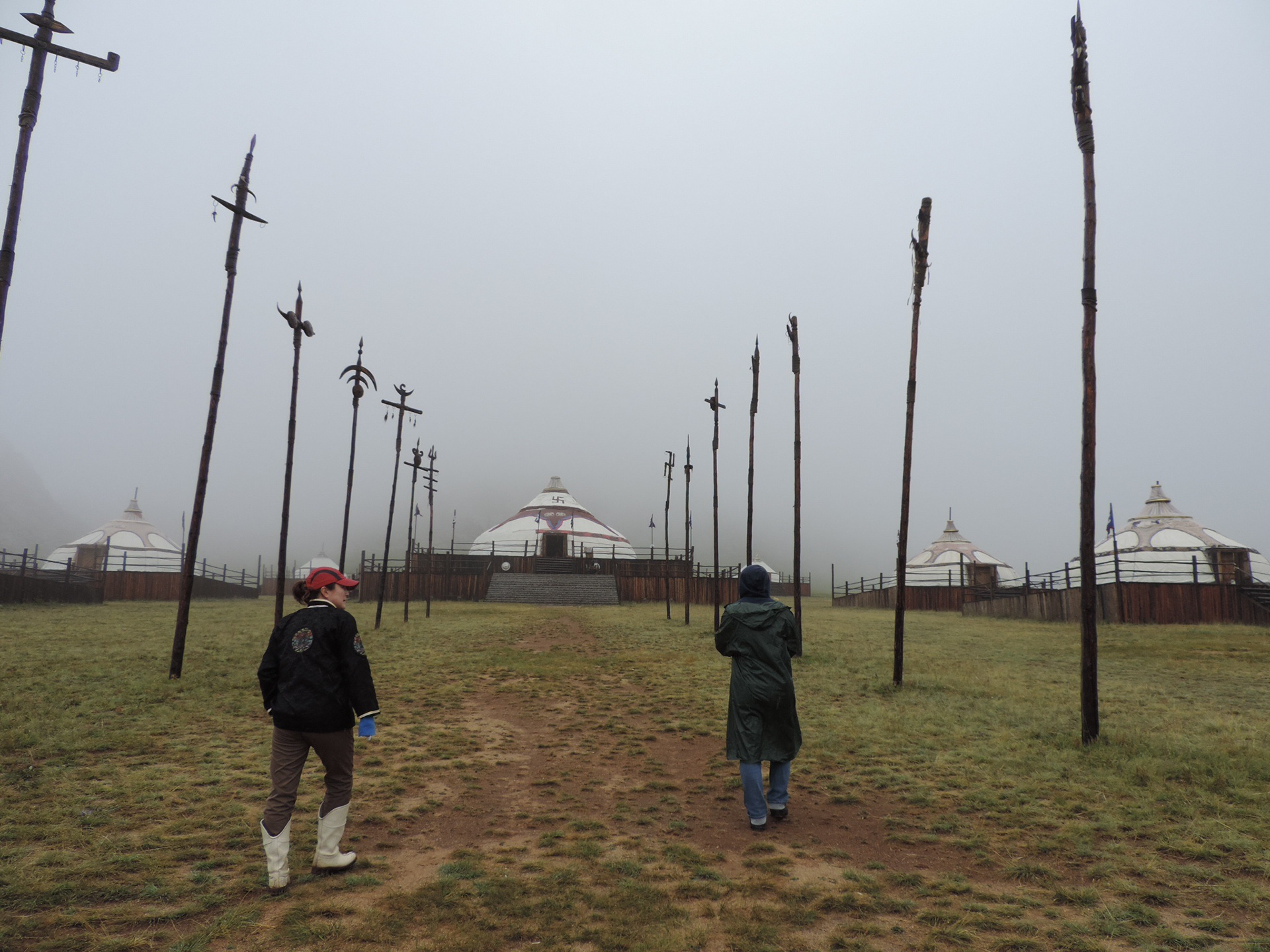 Walking to the great palace.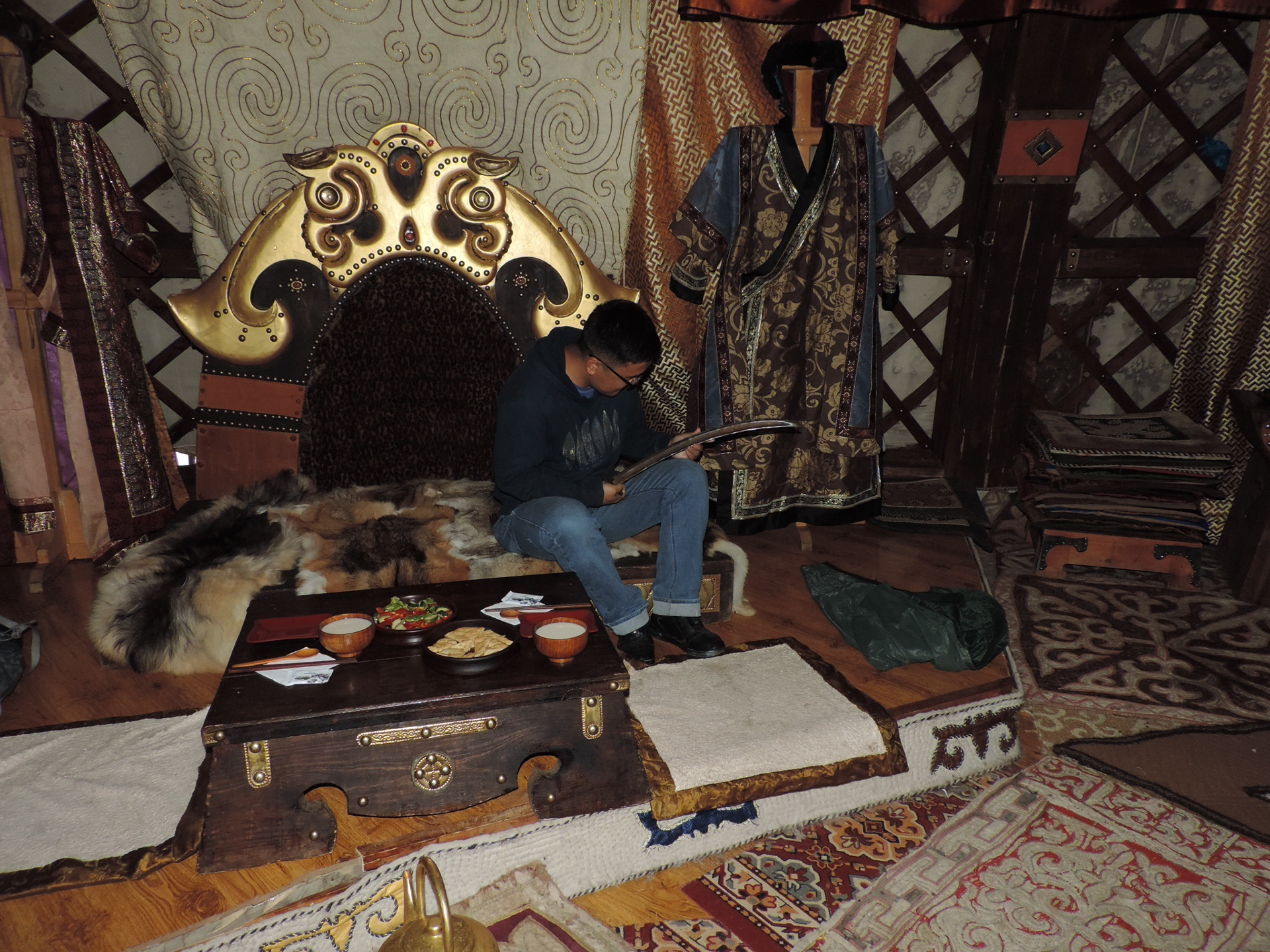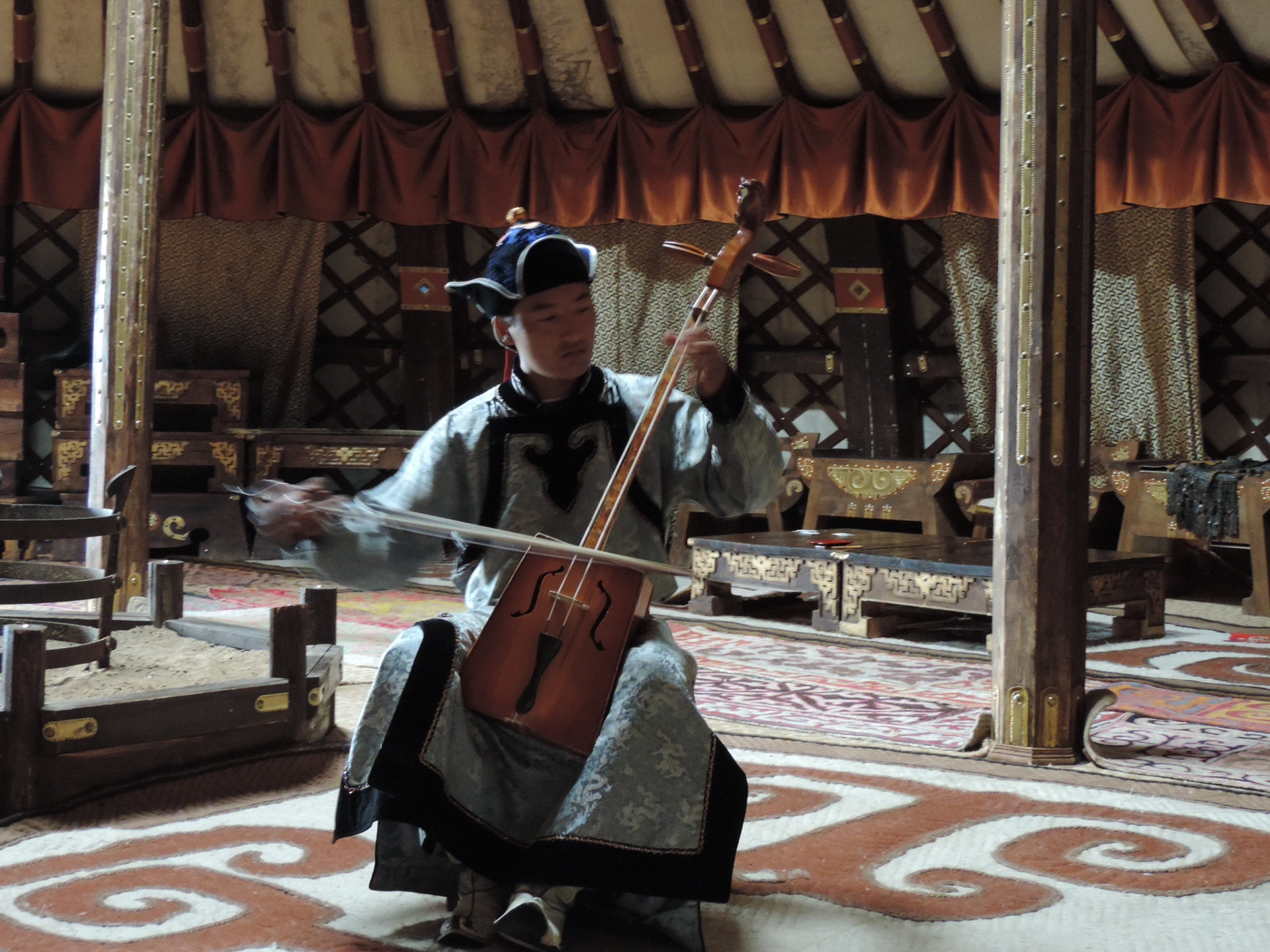 Horsehead fiddle player.  Beautiful sound.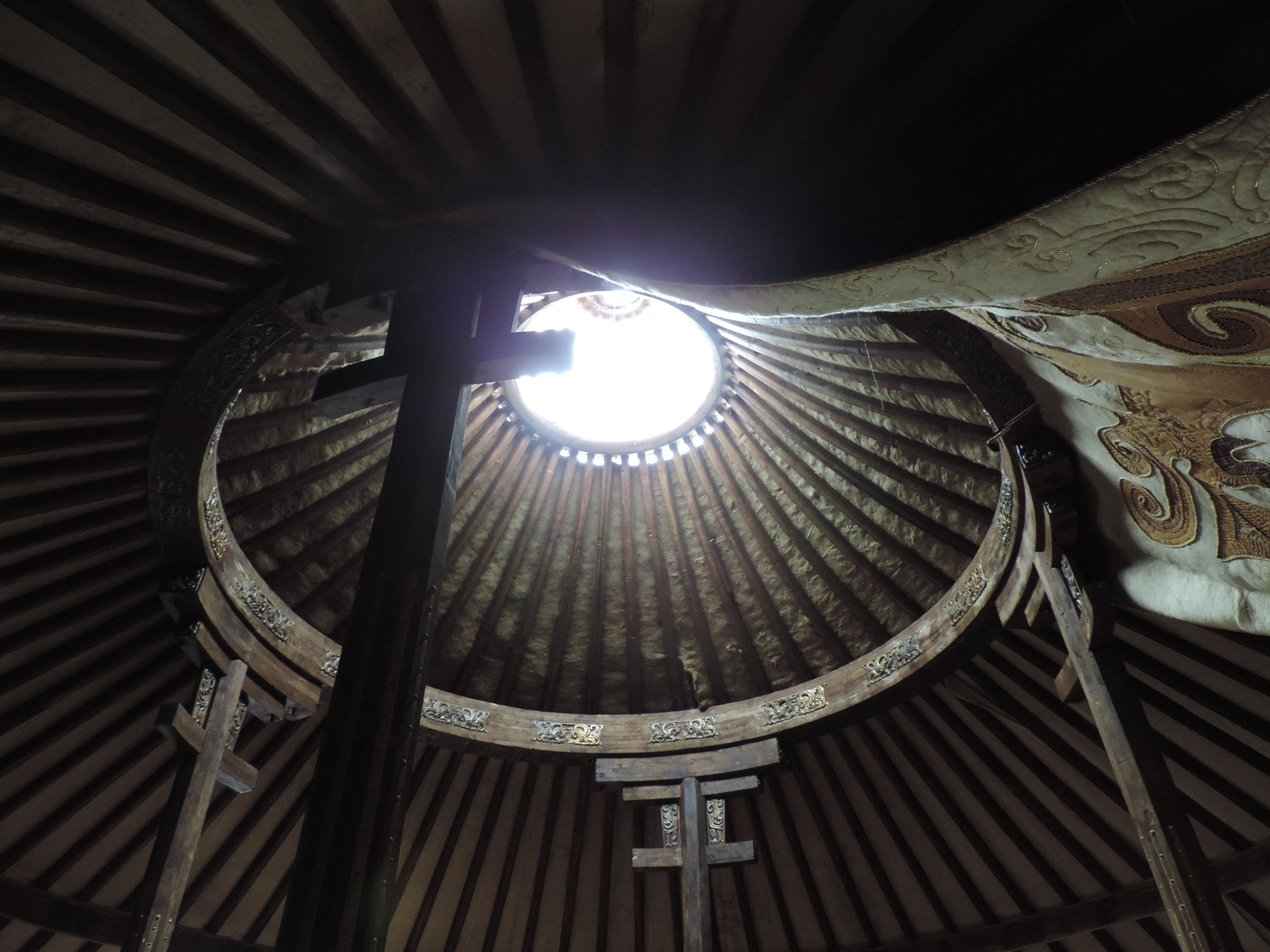 Looking up at the center.
The tables around the great palace.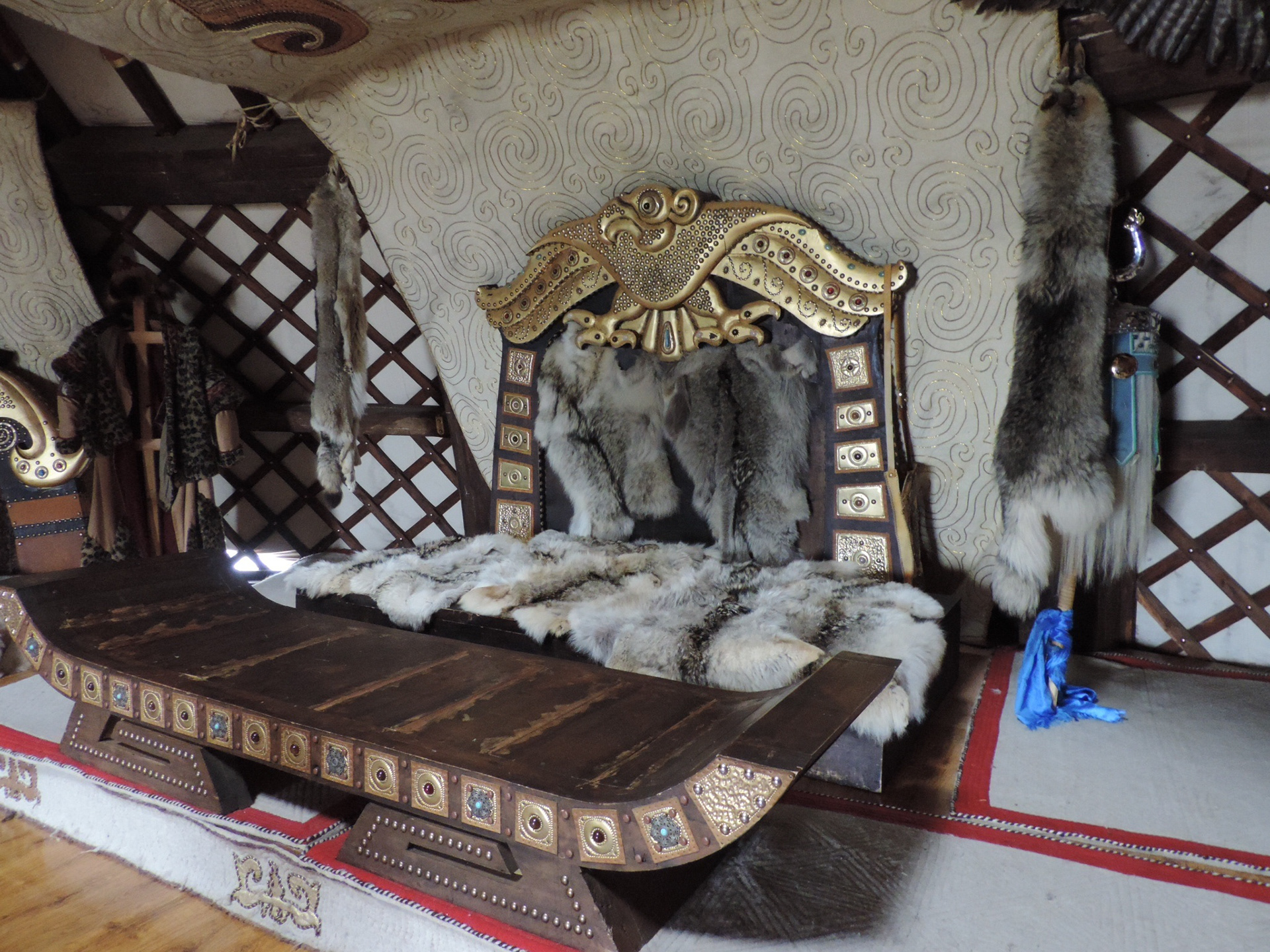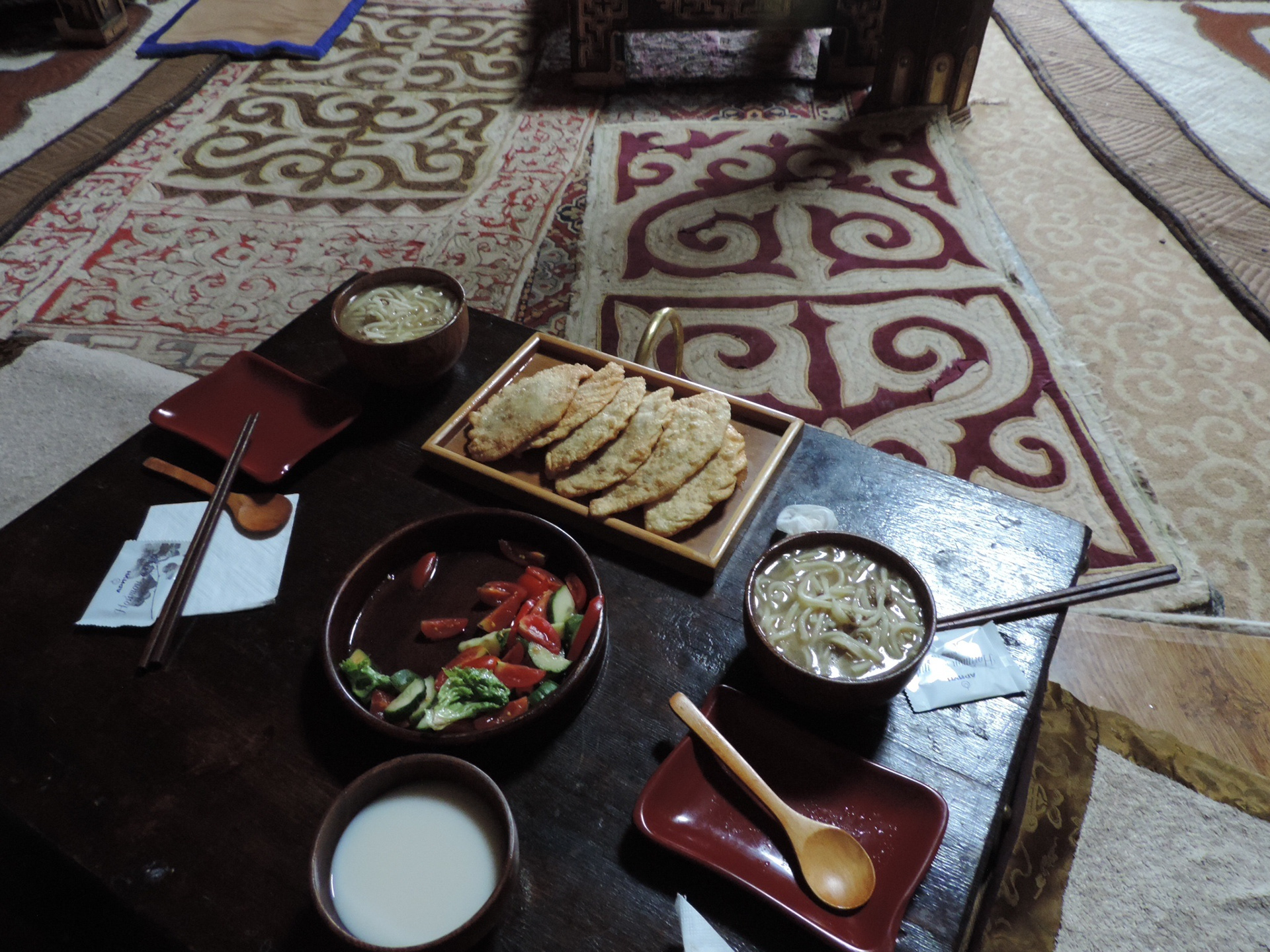 Lunch of salty milk tea, noodle soup, and a meat filled chapati like bread.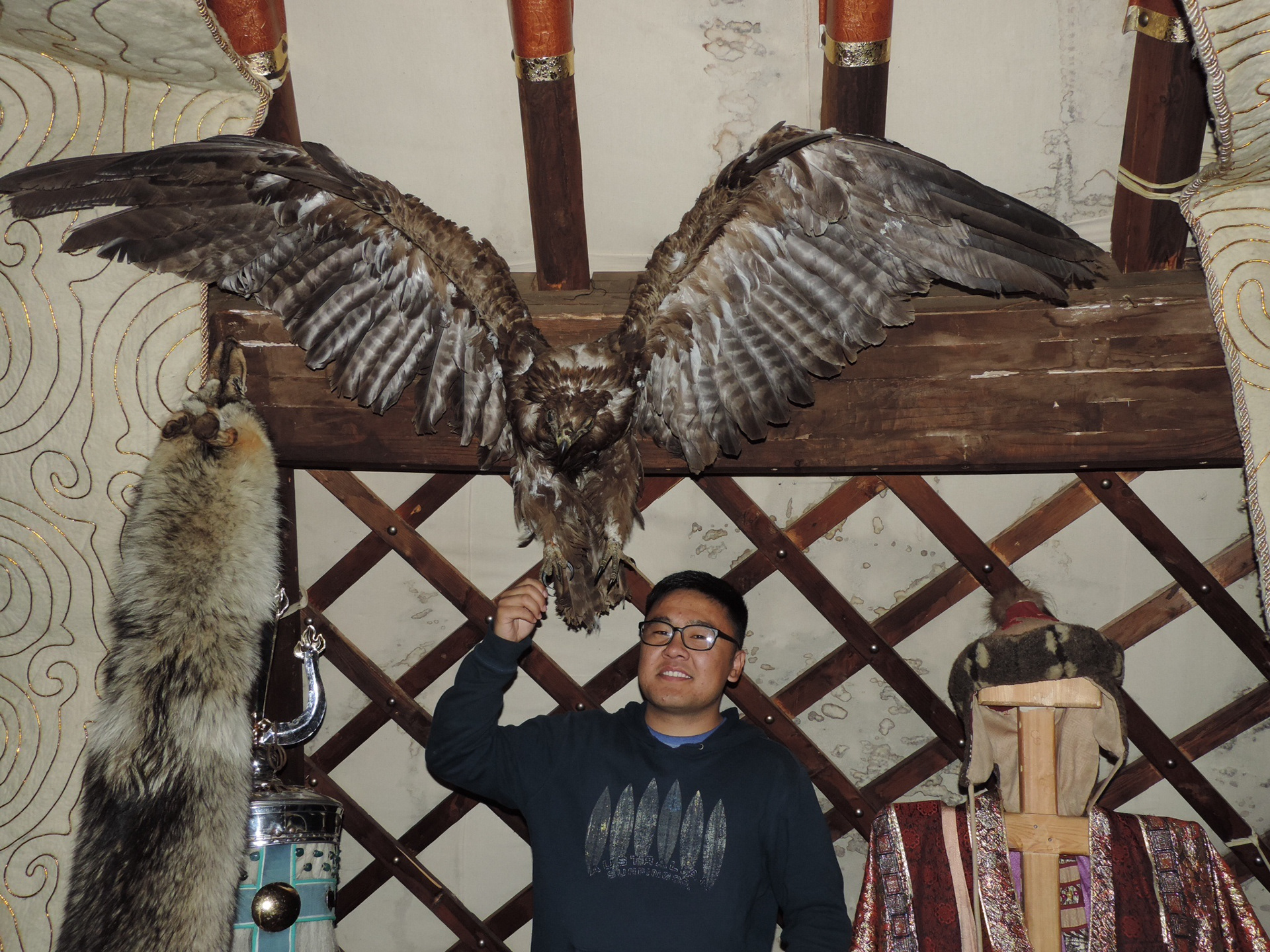 Taivan and the Mongolian eagle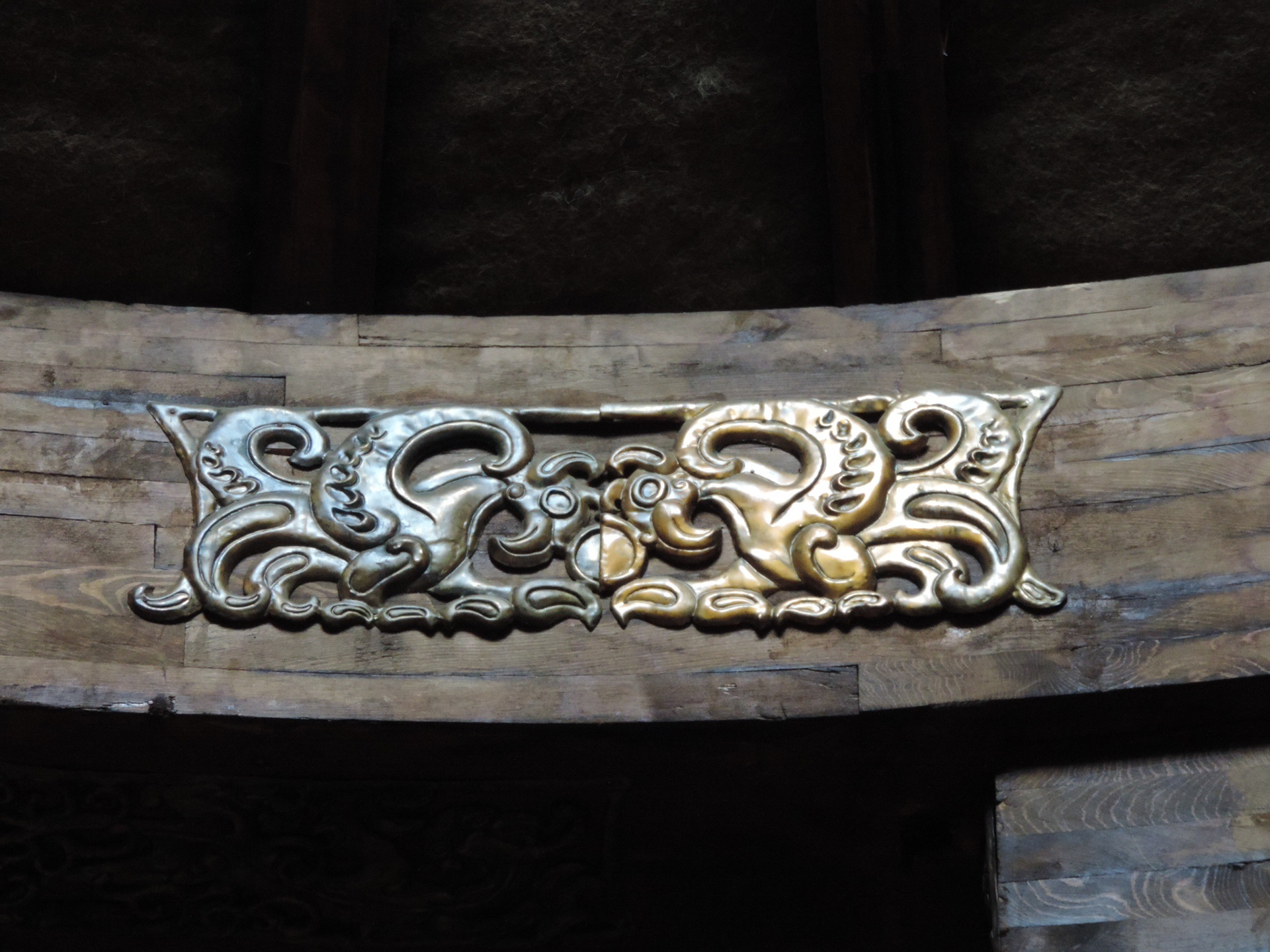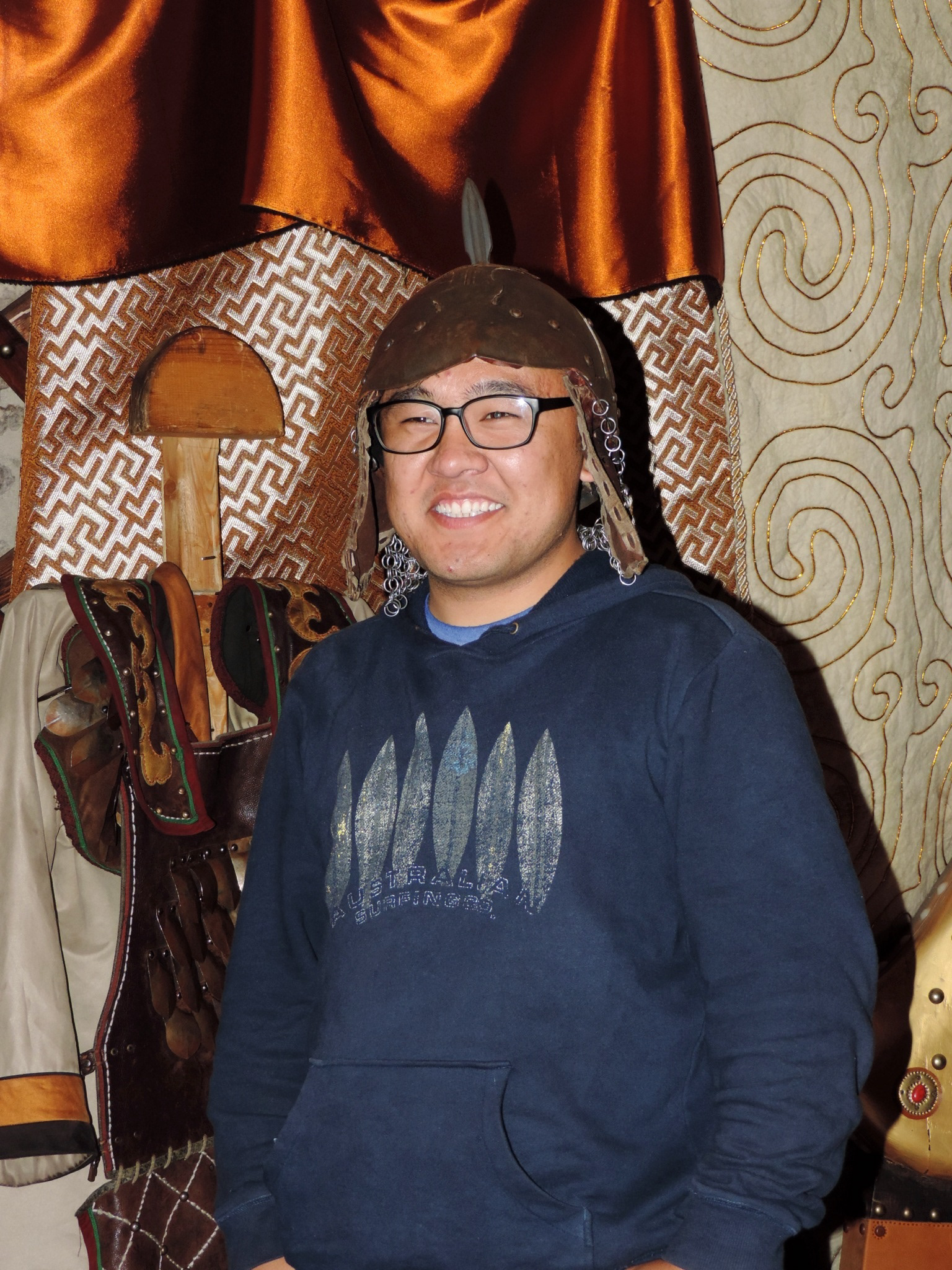 Taivan with a warriors helmet on.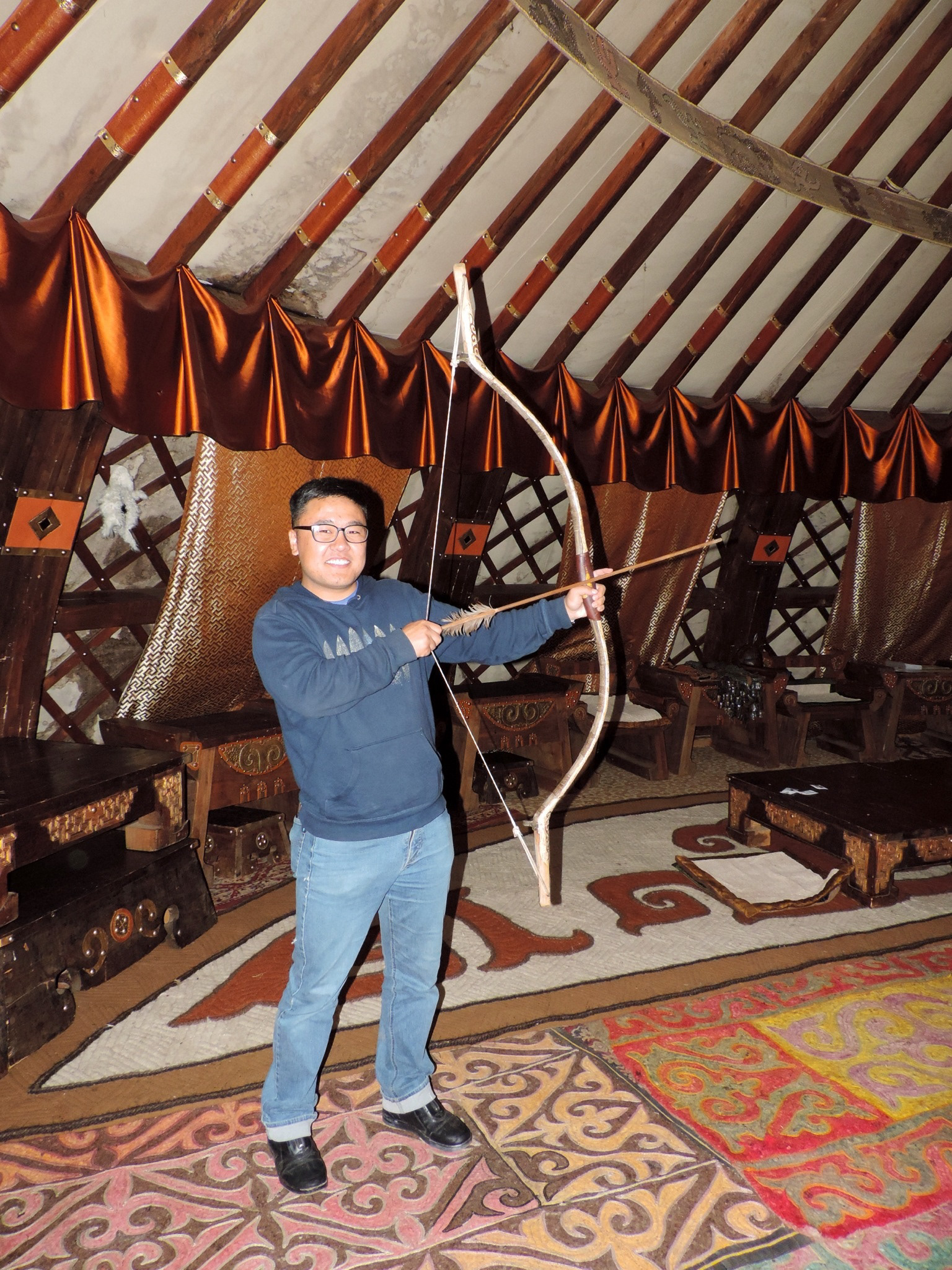 Taivan with the bow and arrow.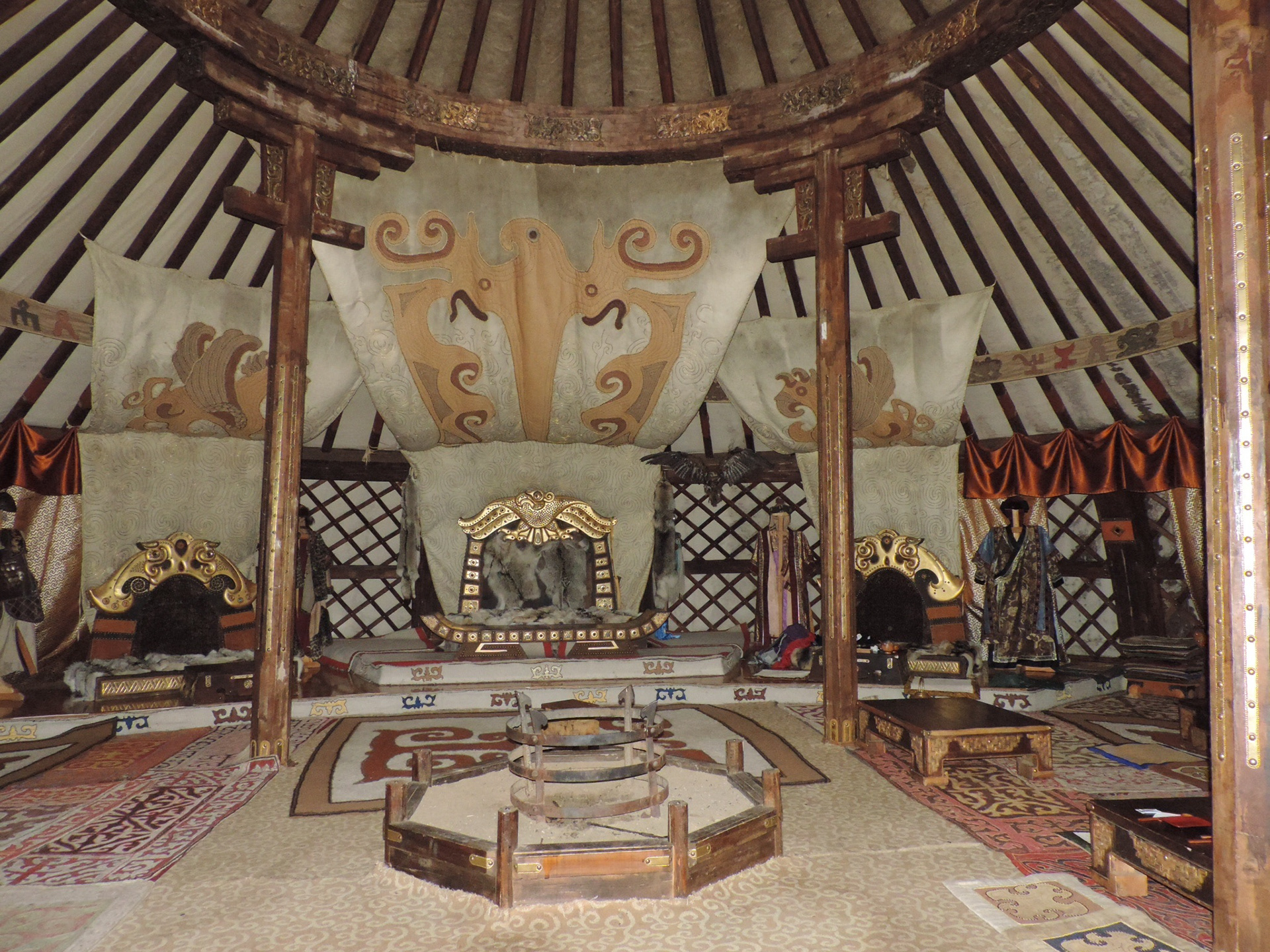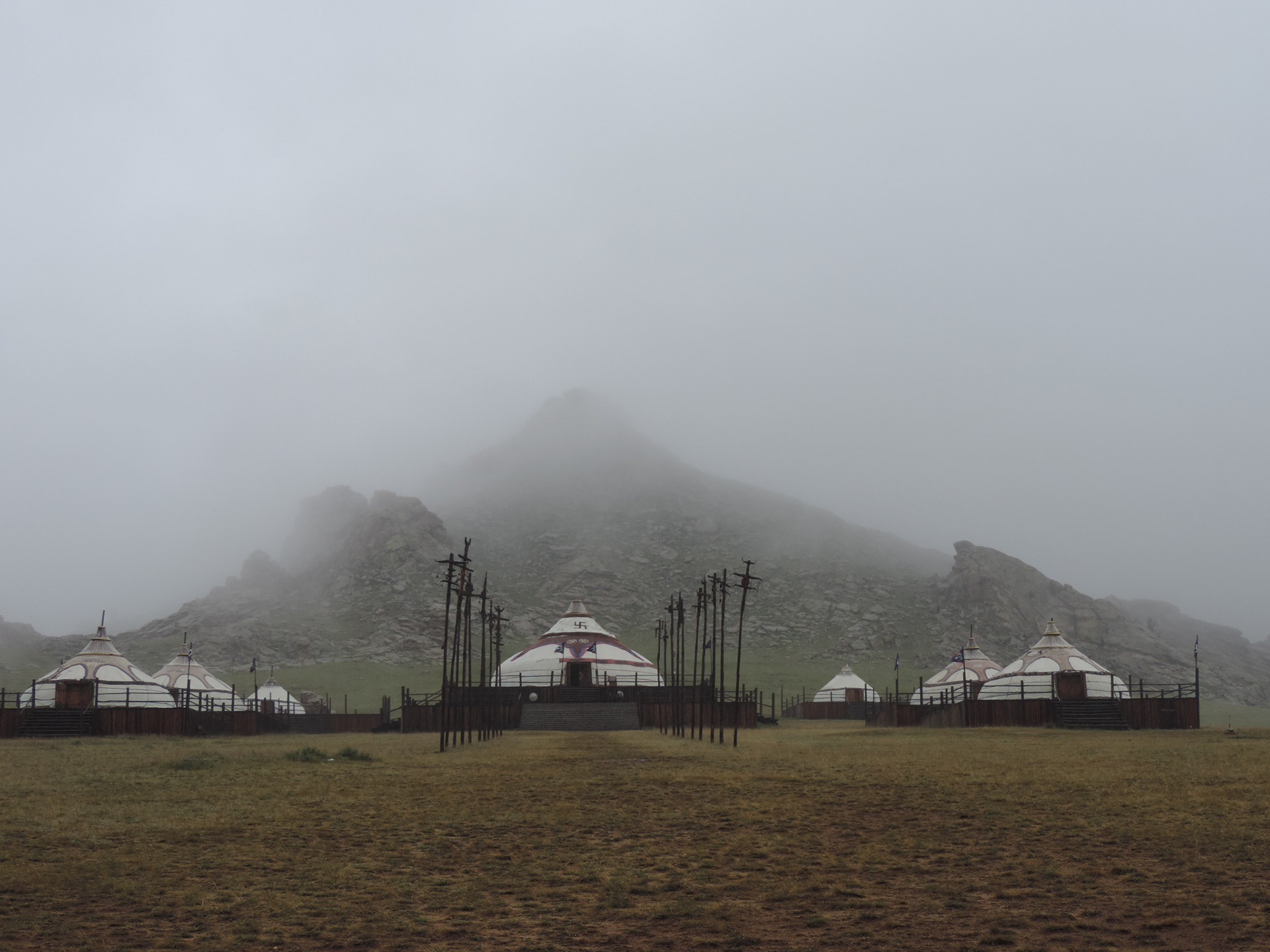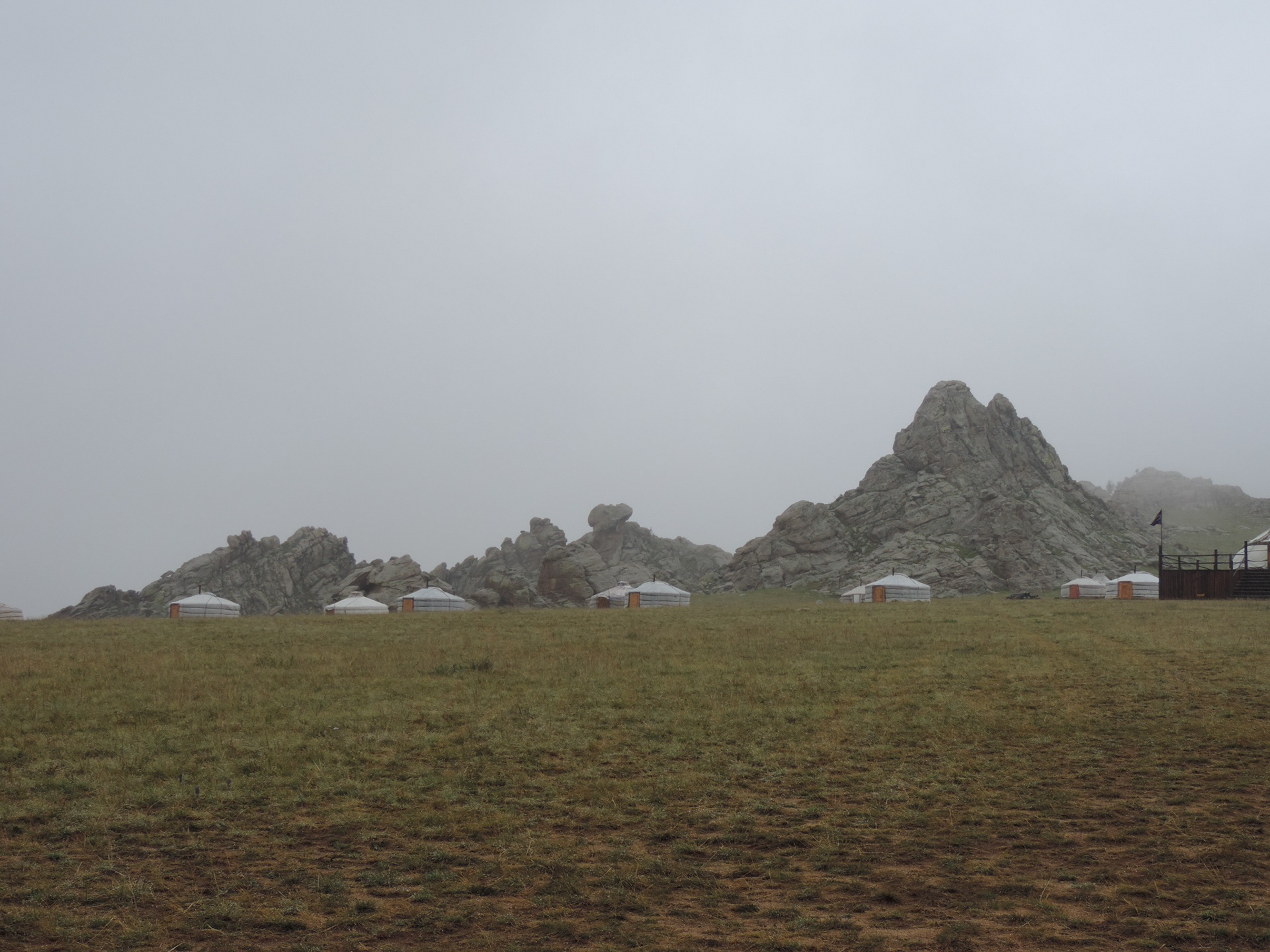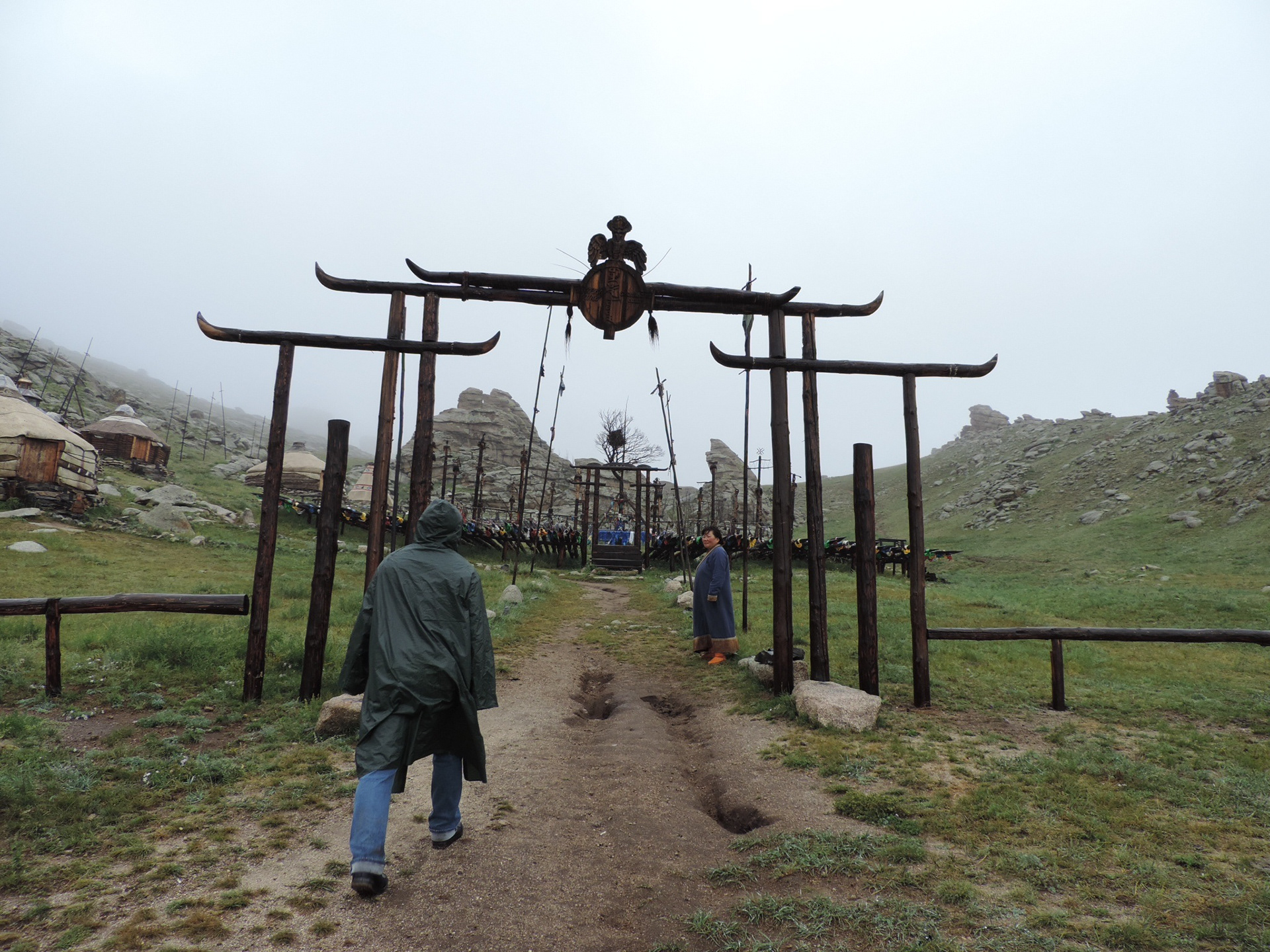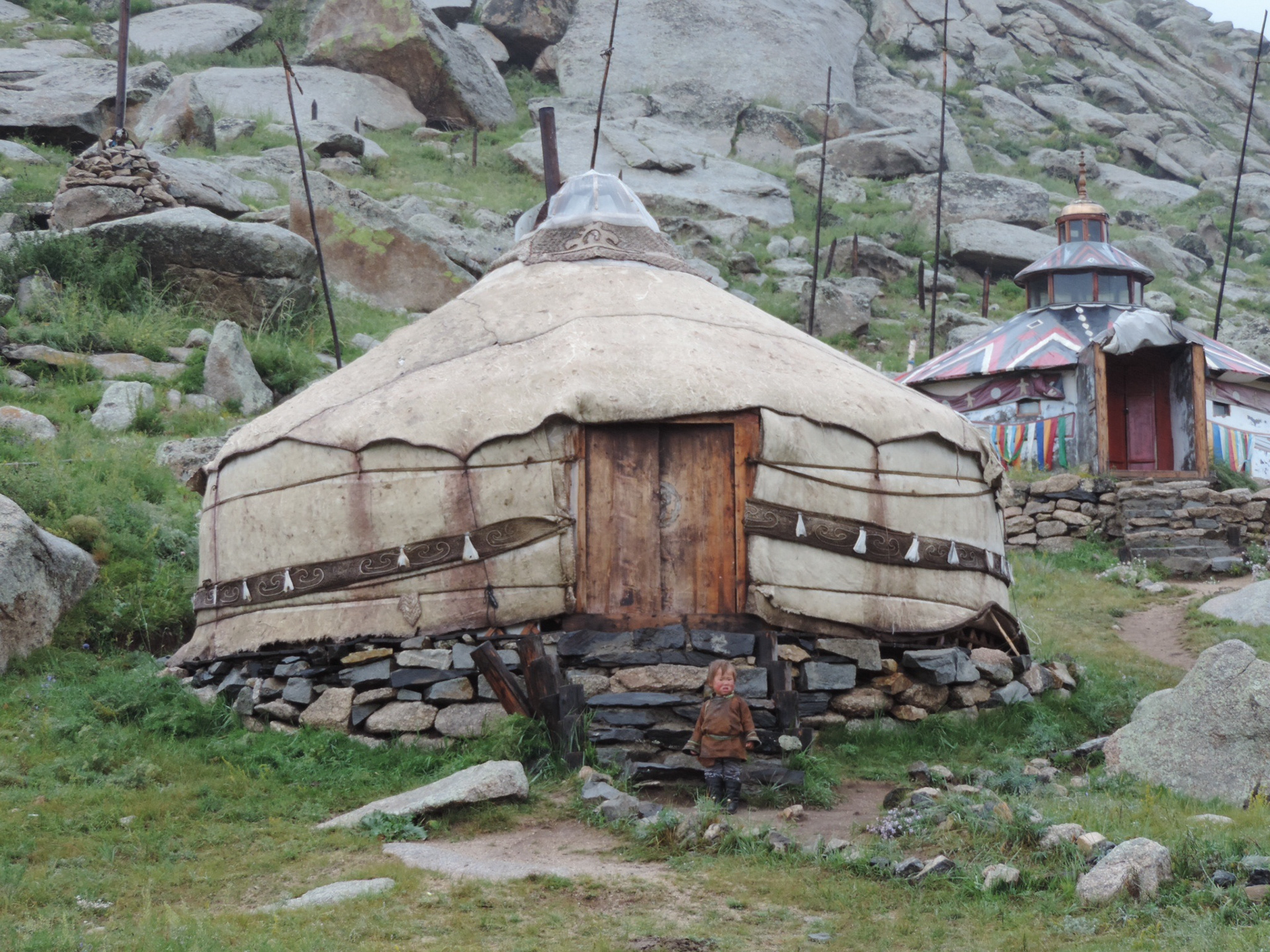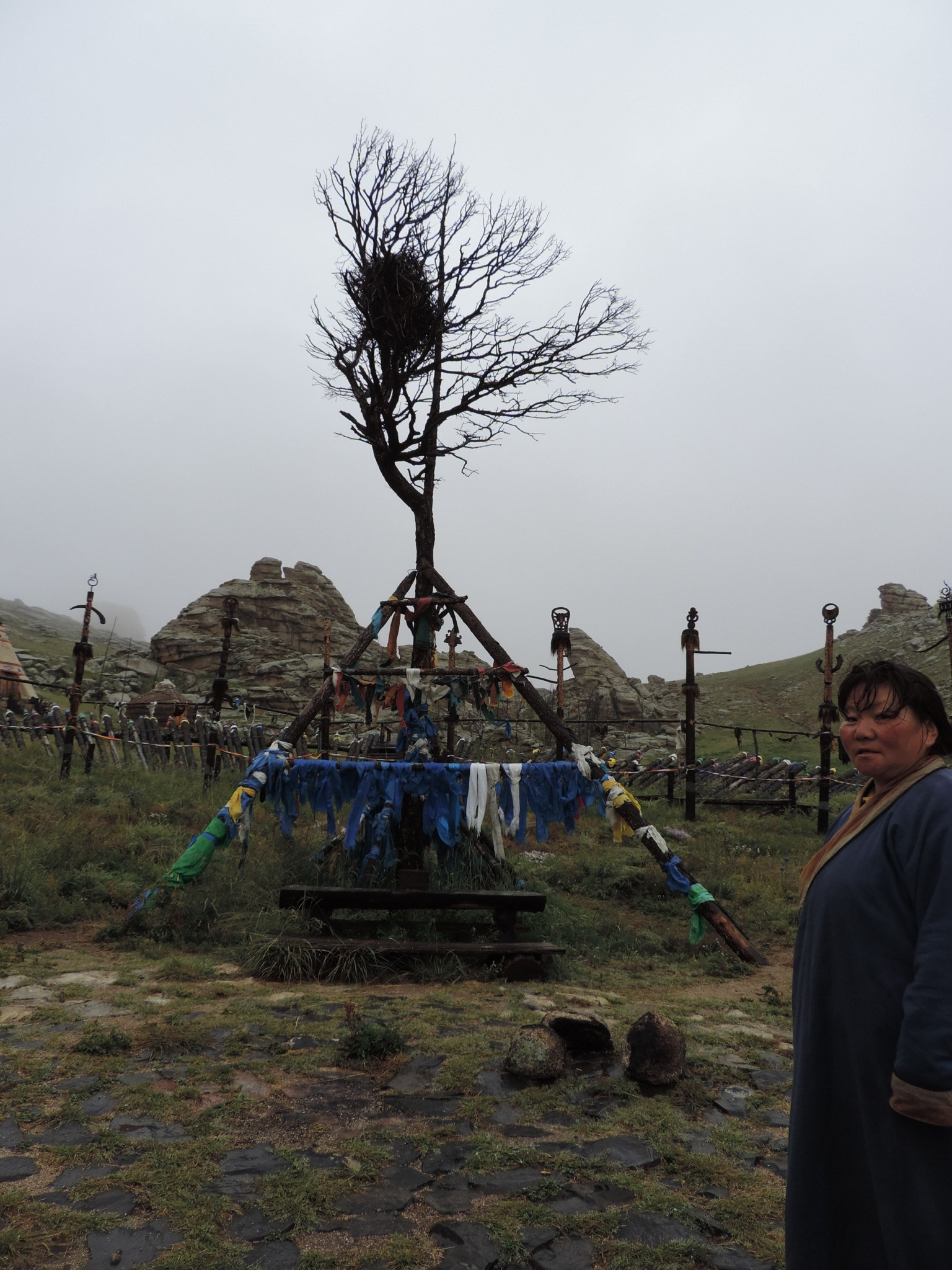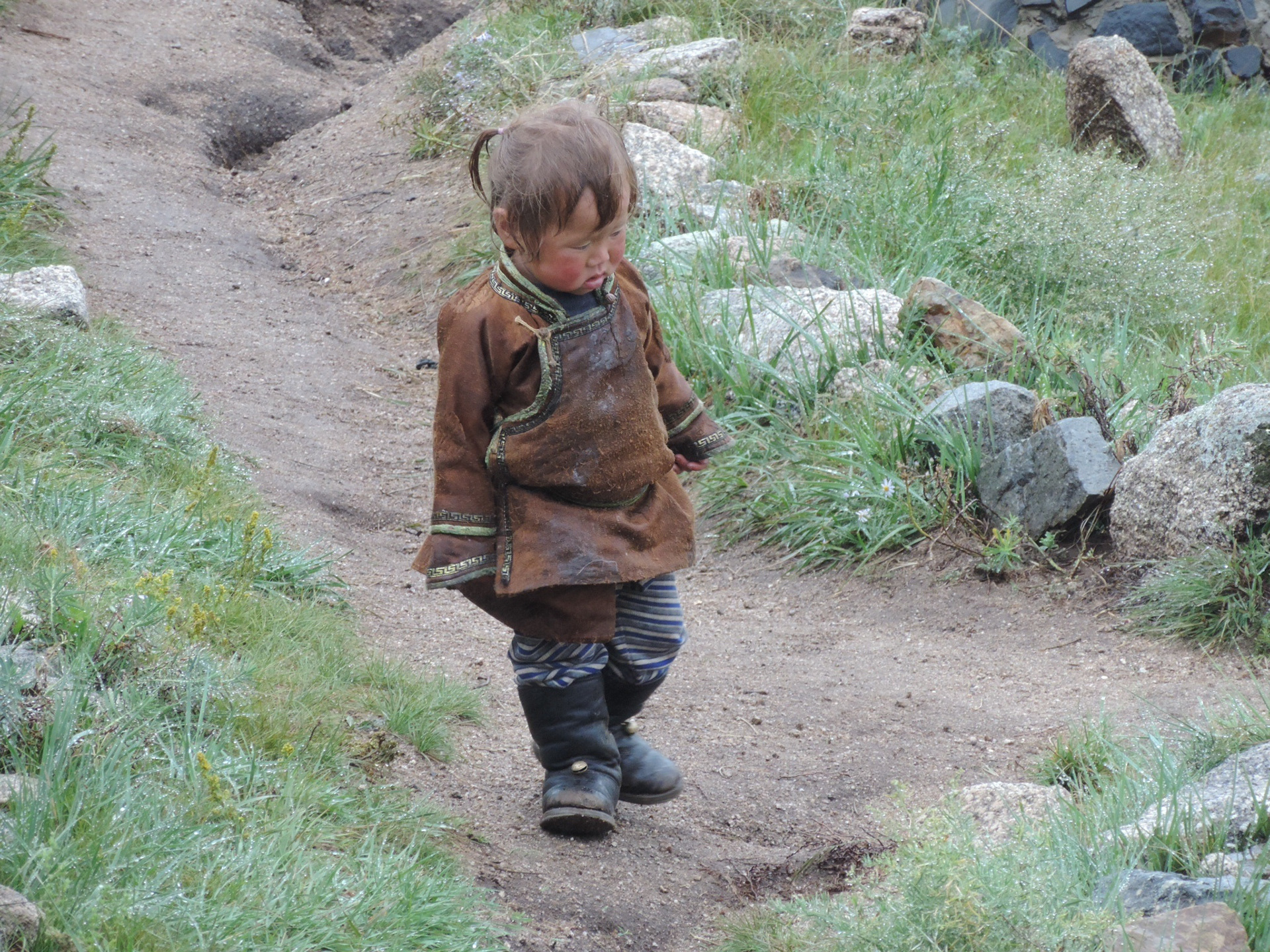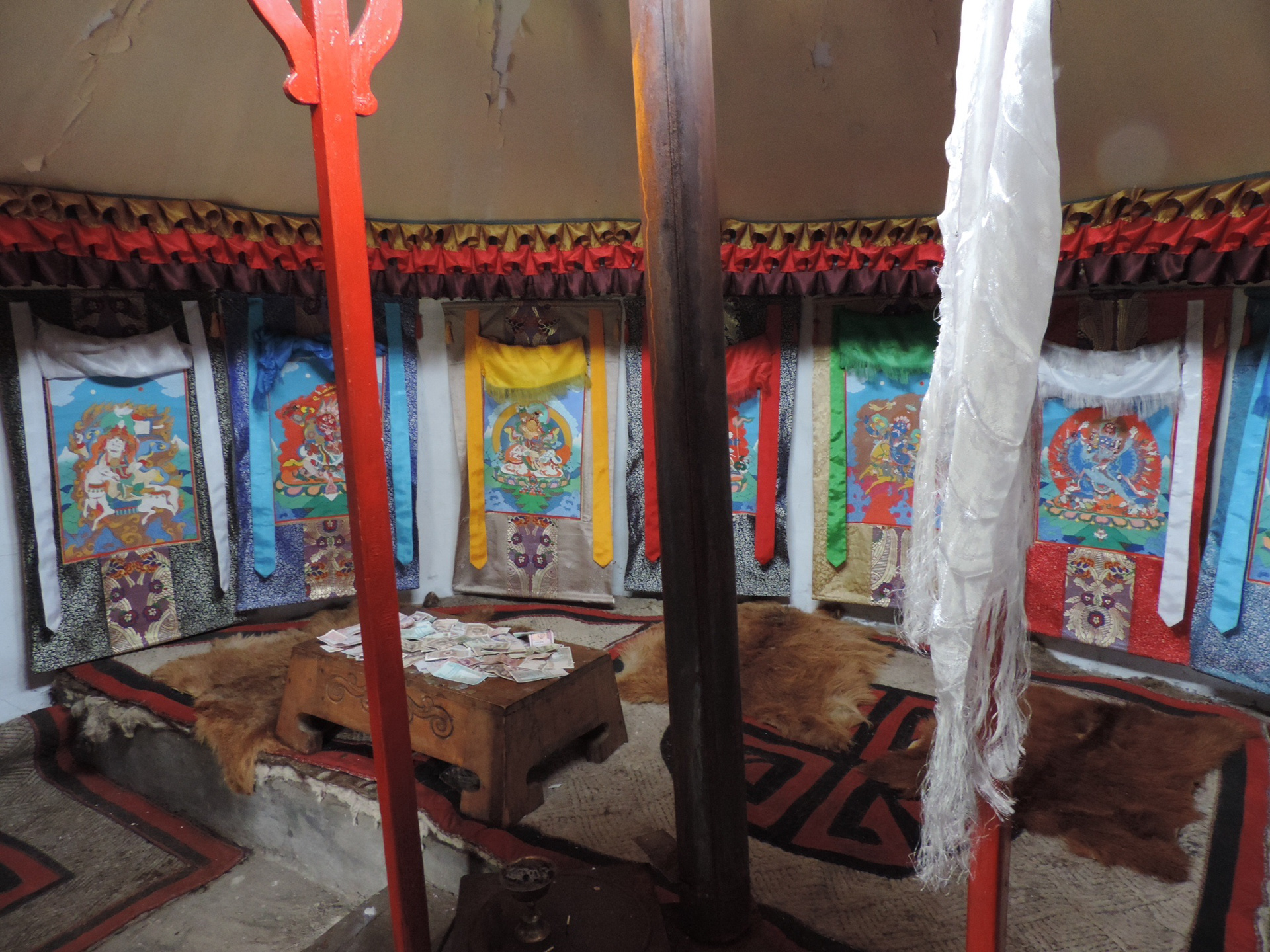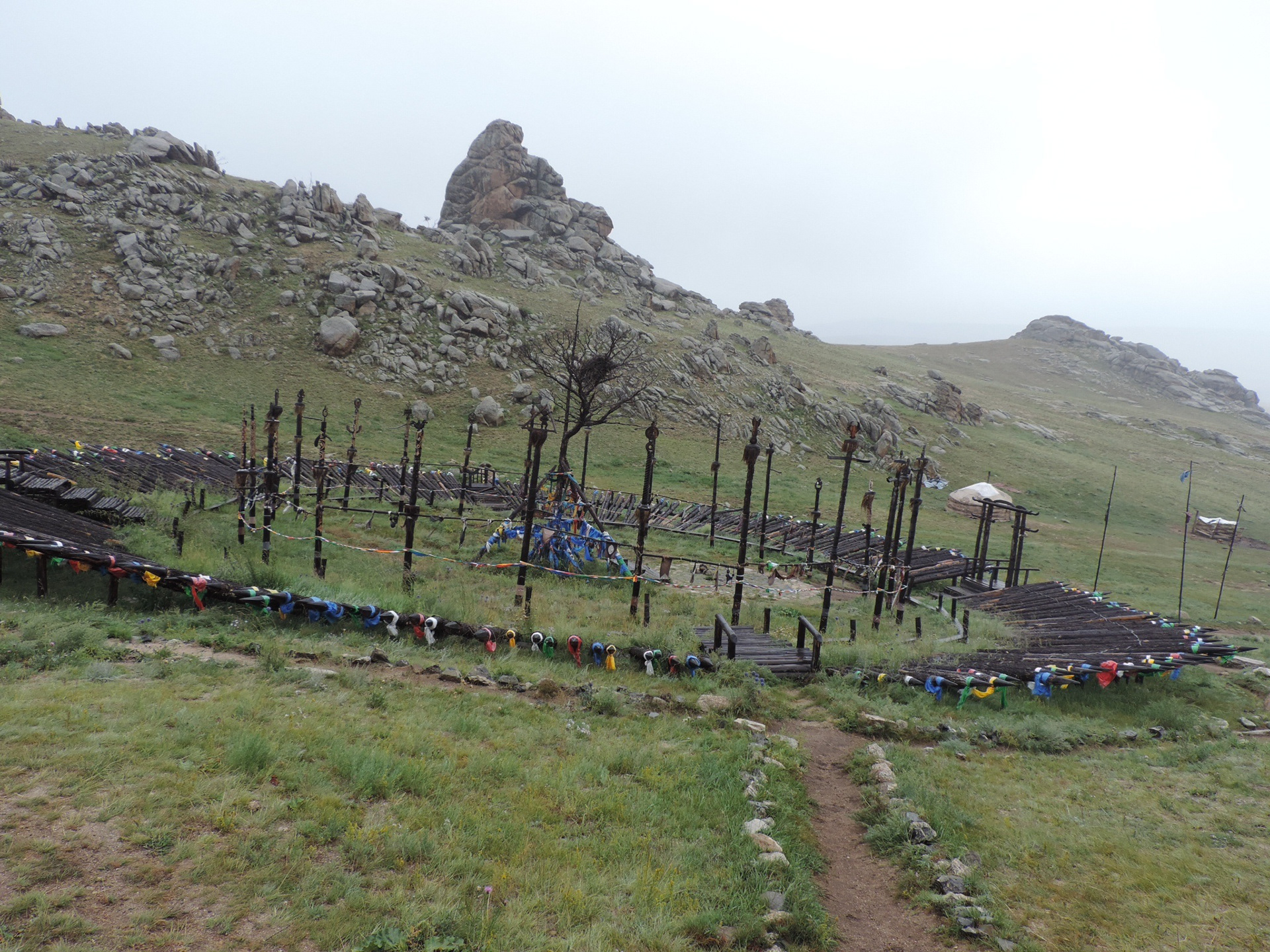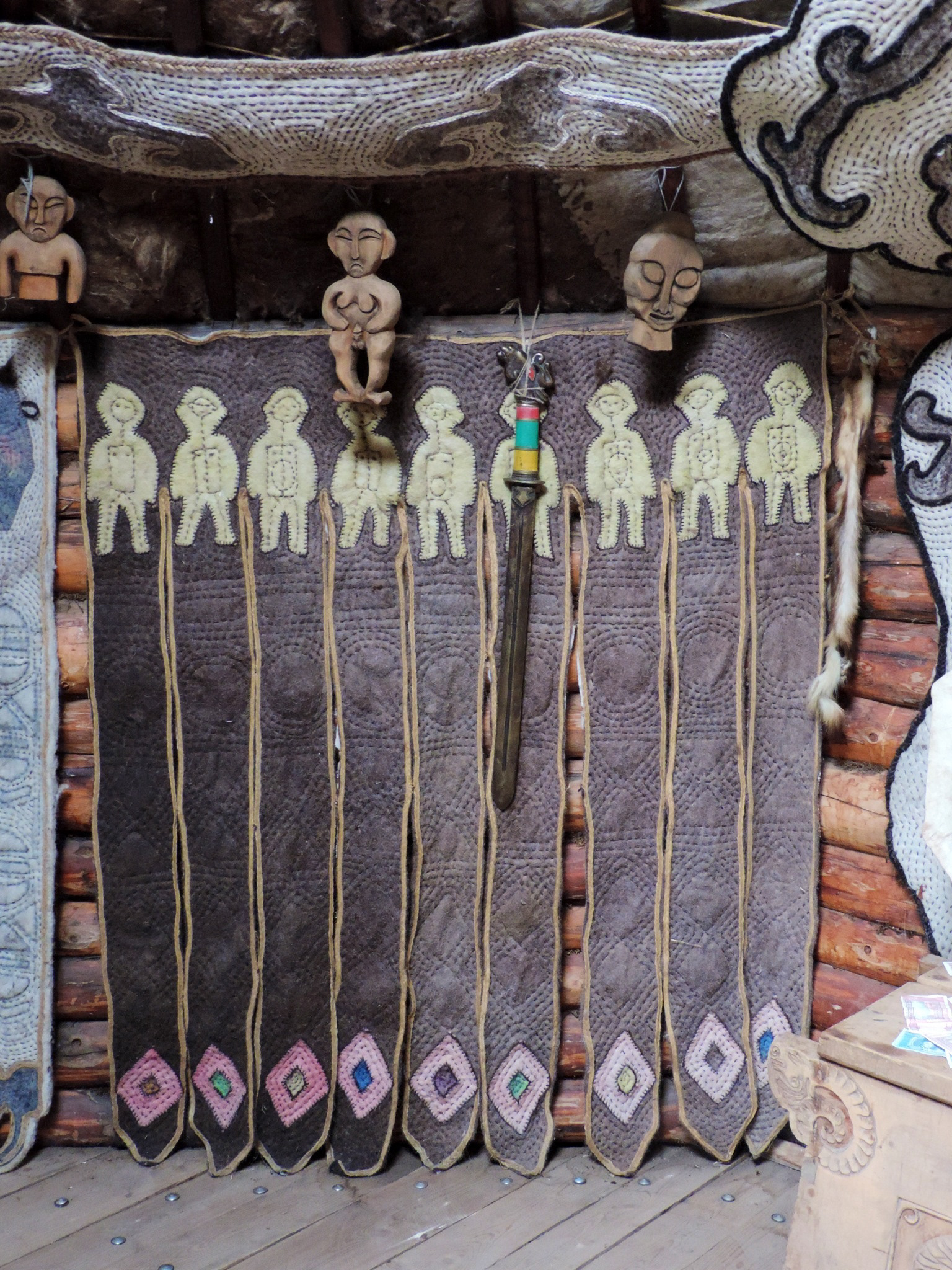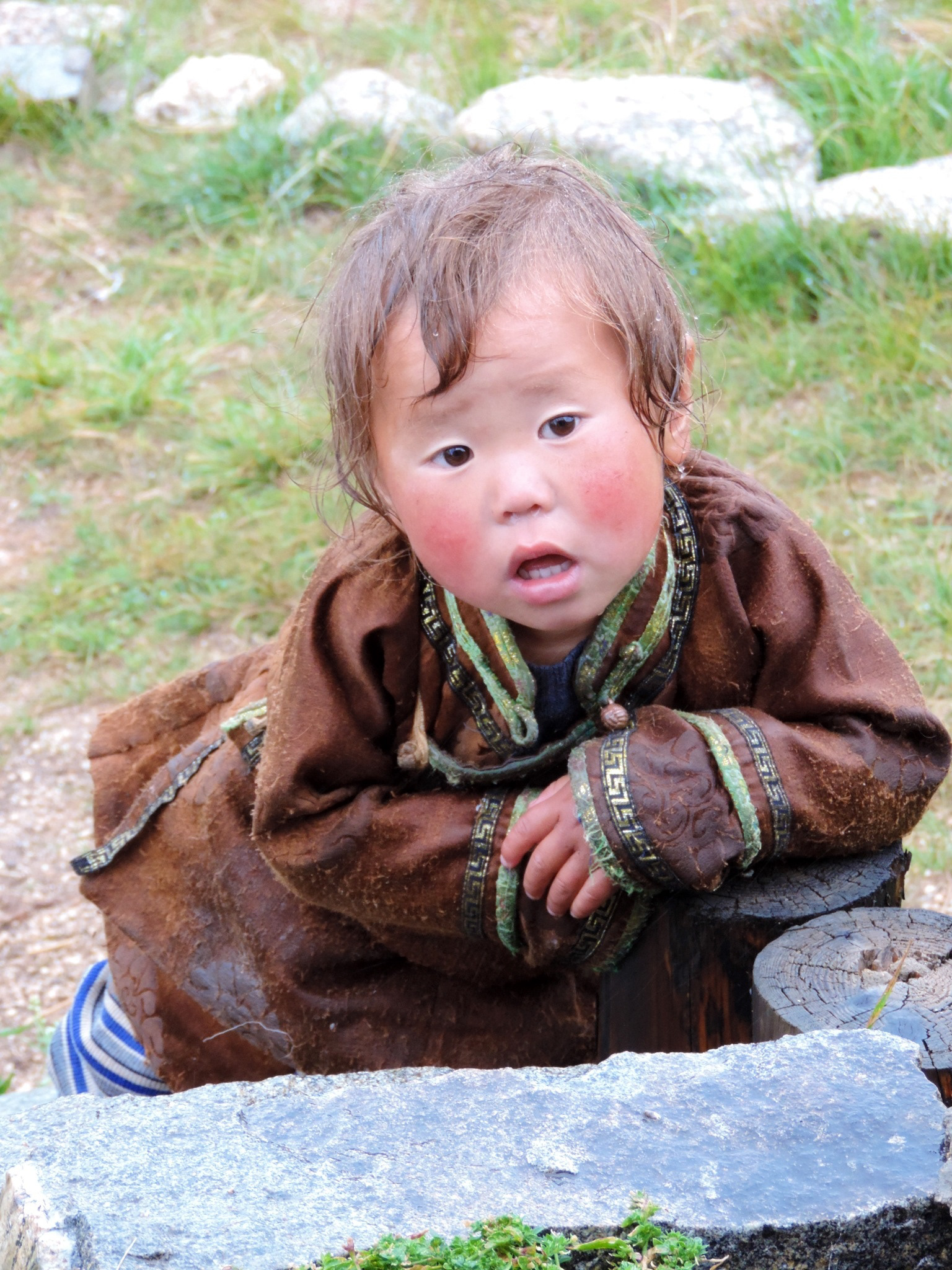 As always kids from any country are cute and interesting!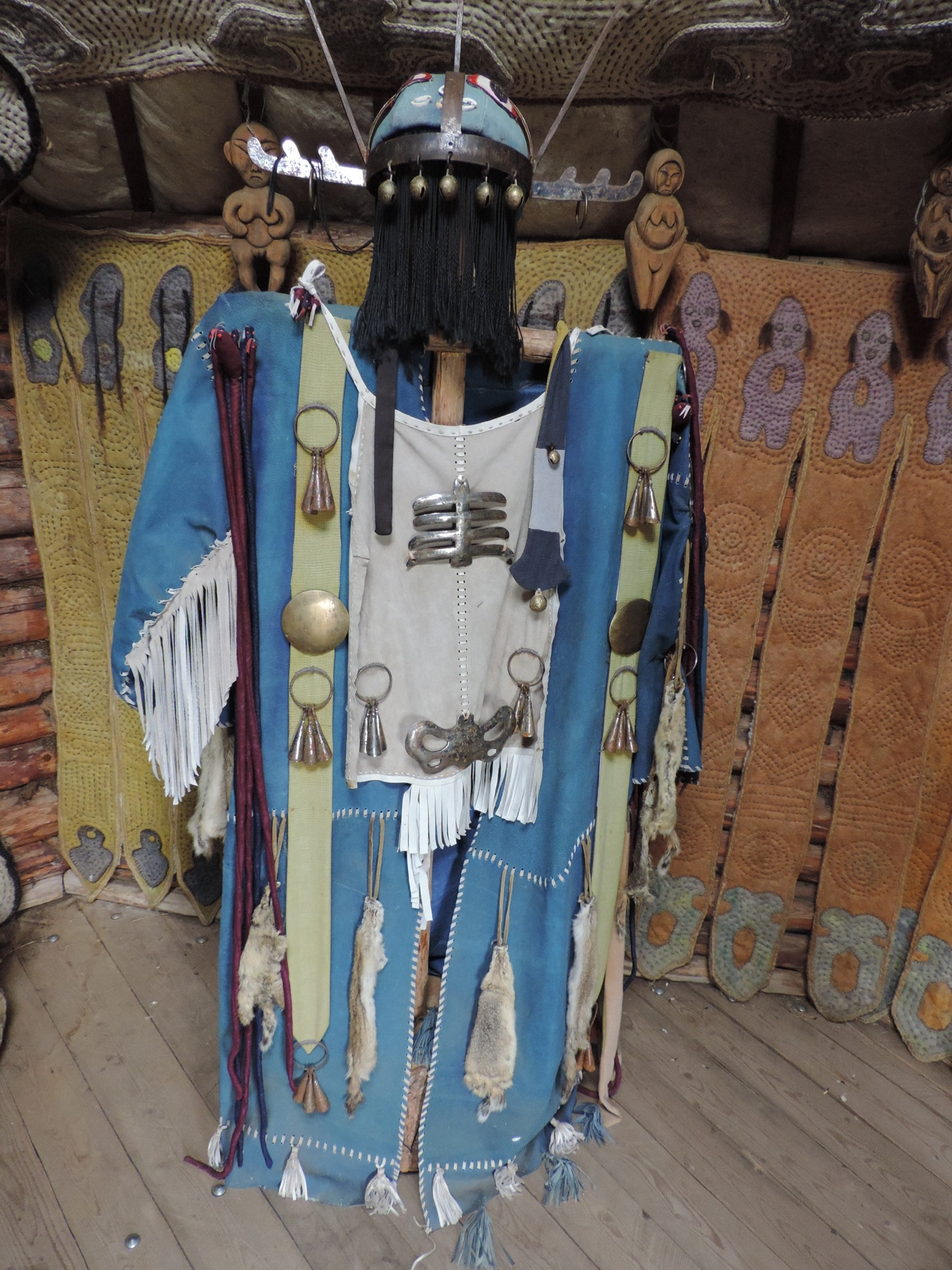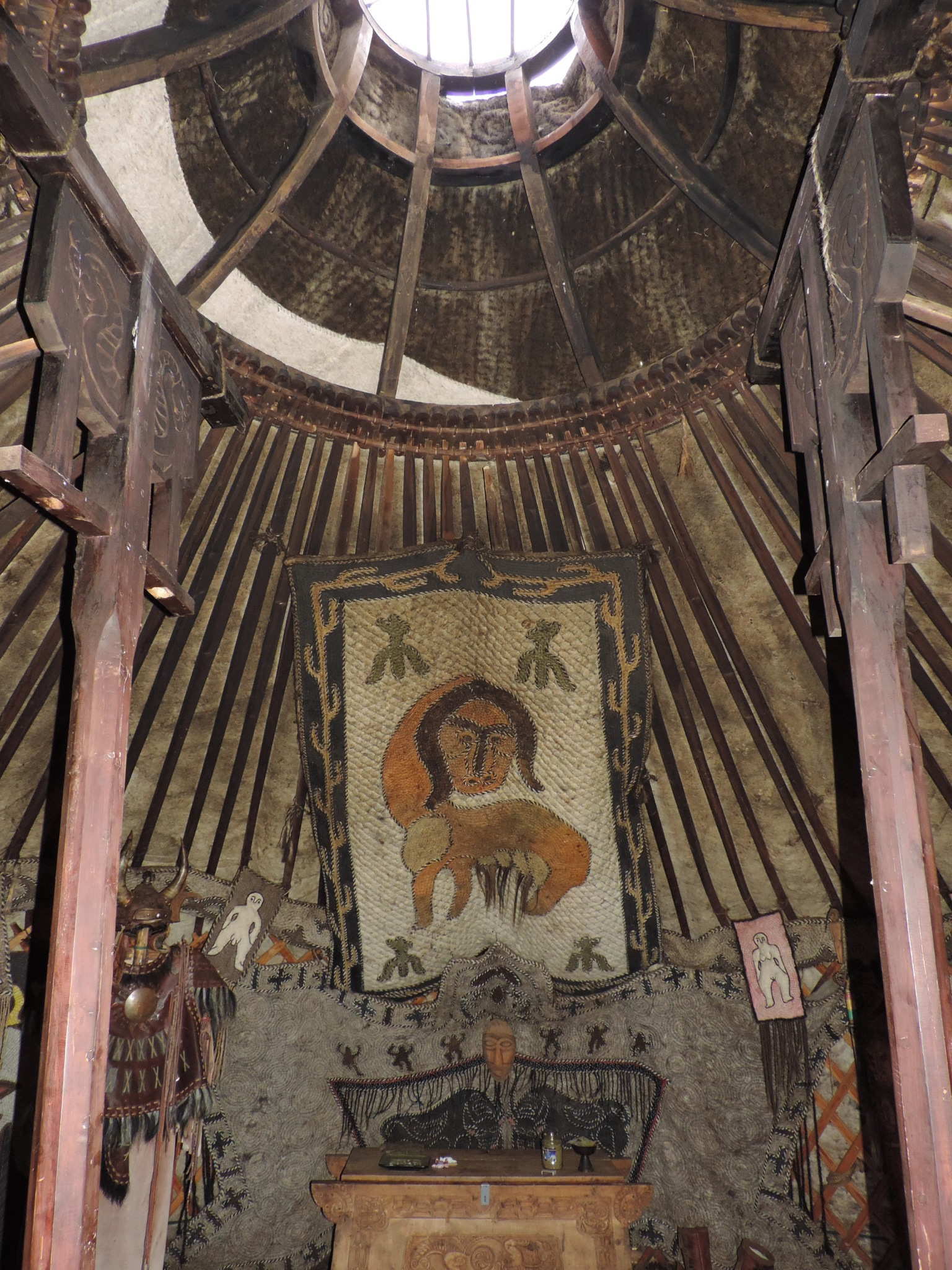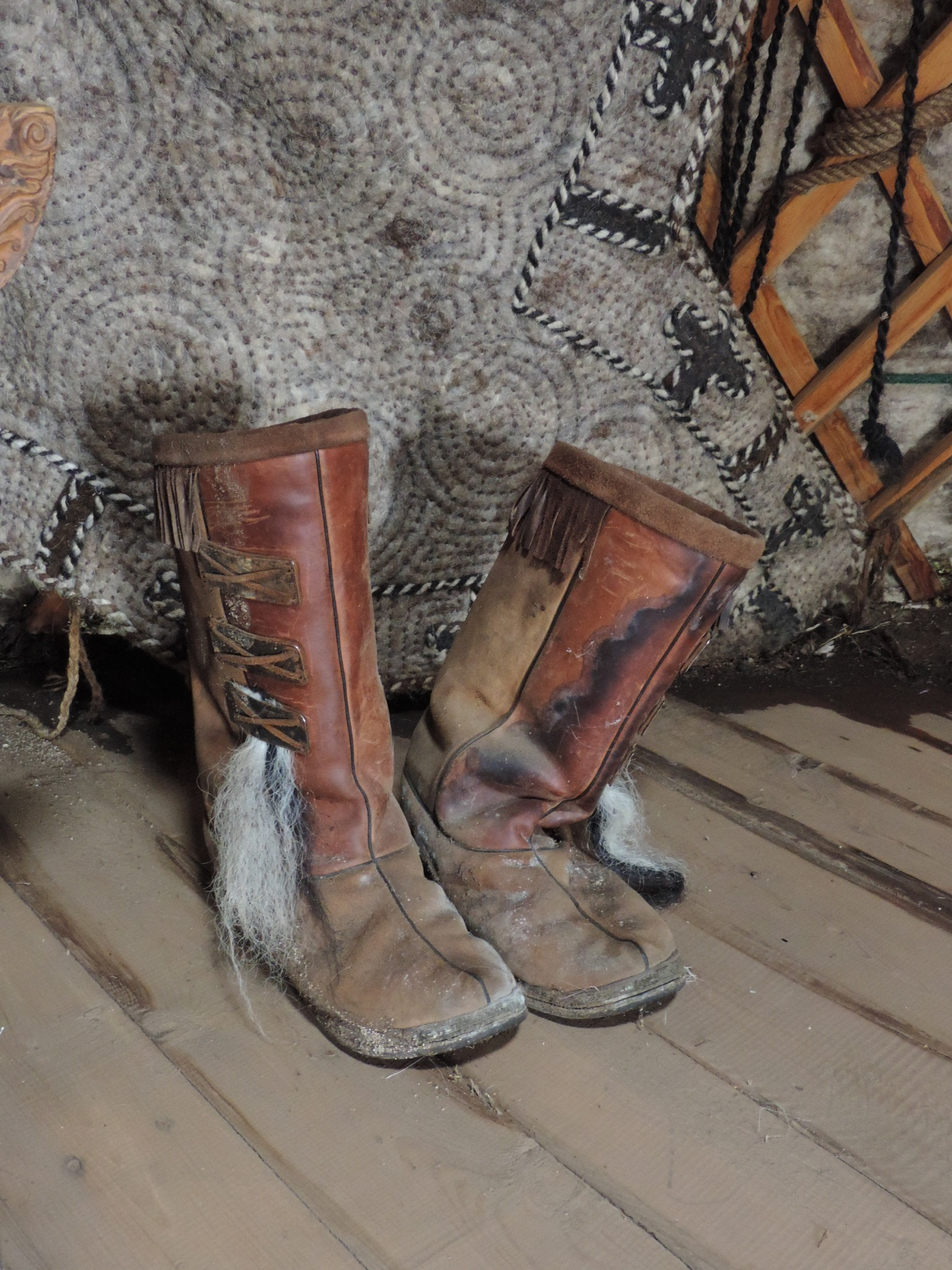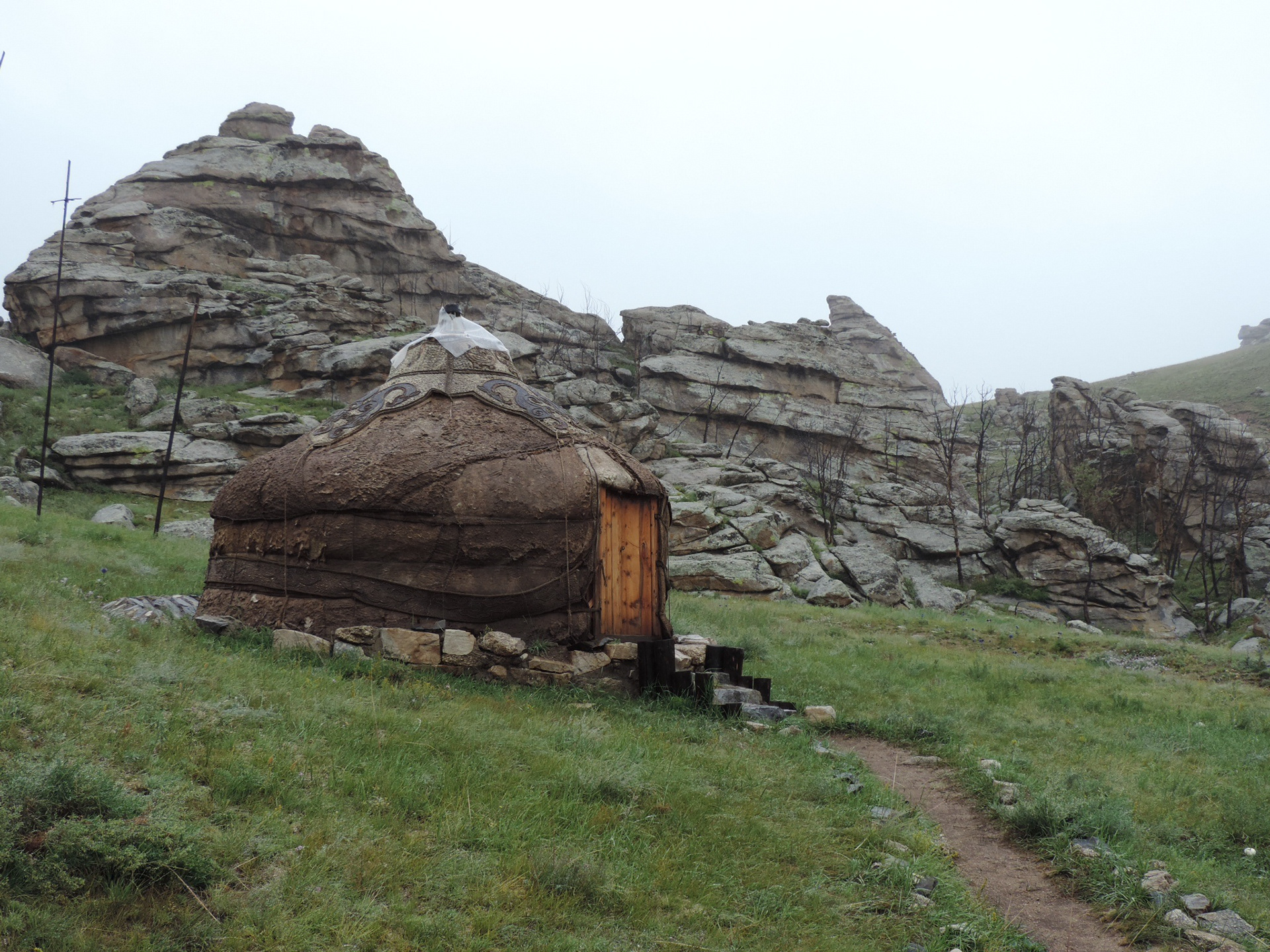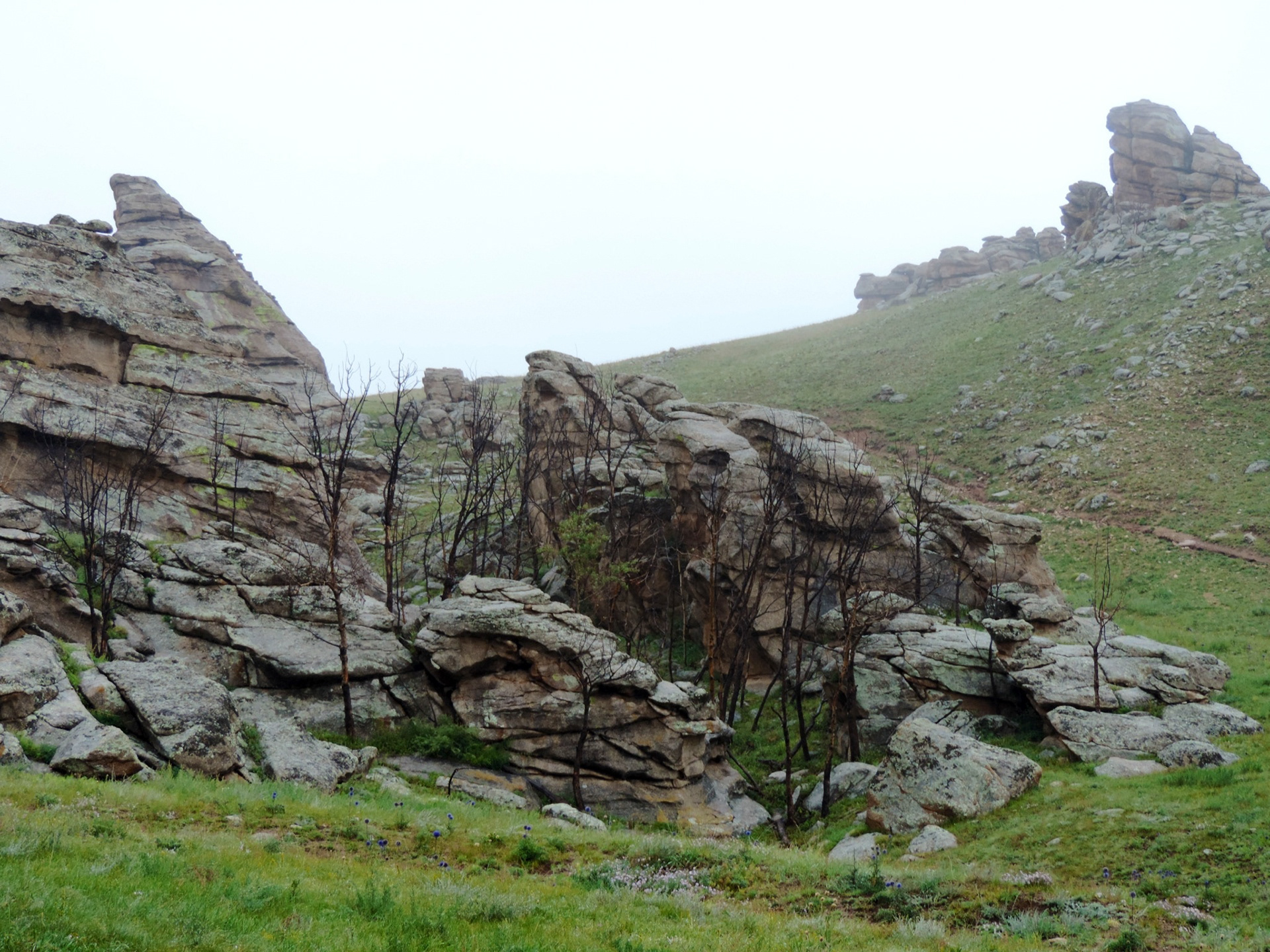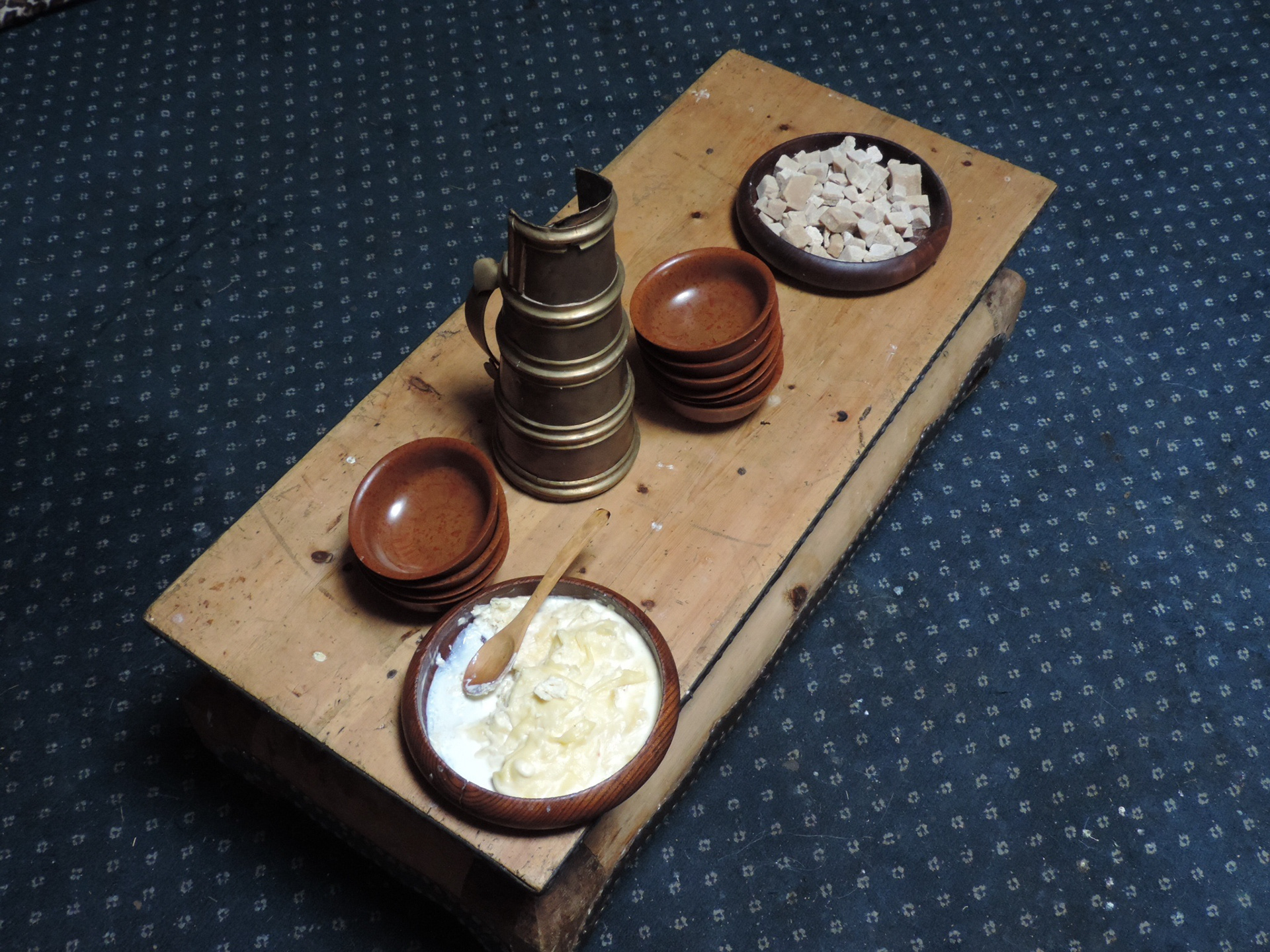 Yellow butter and curds.  Hmmm good!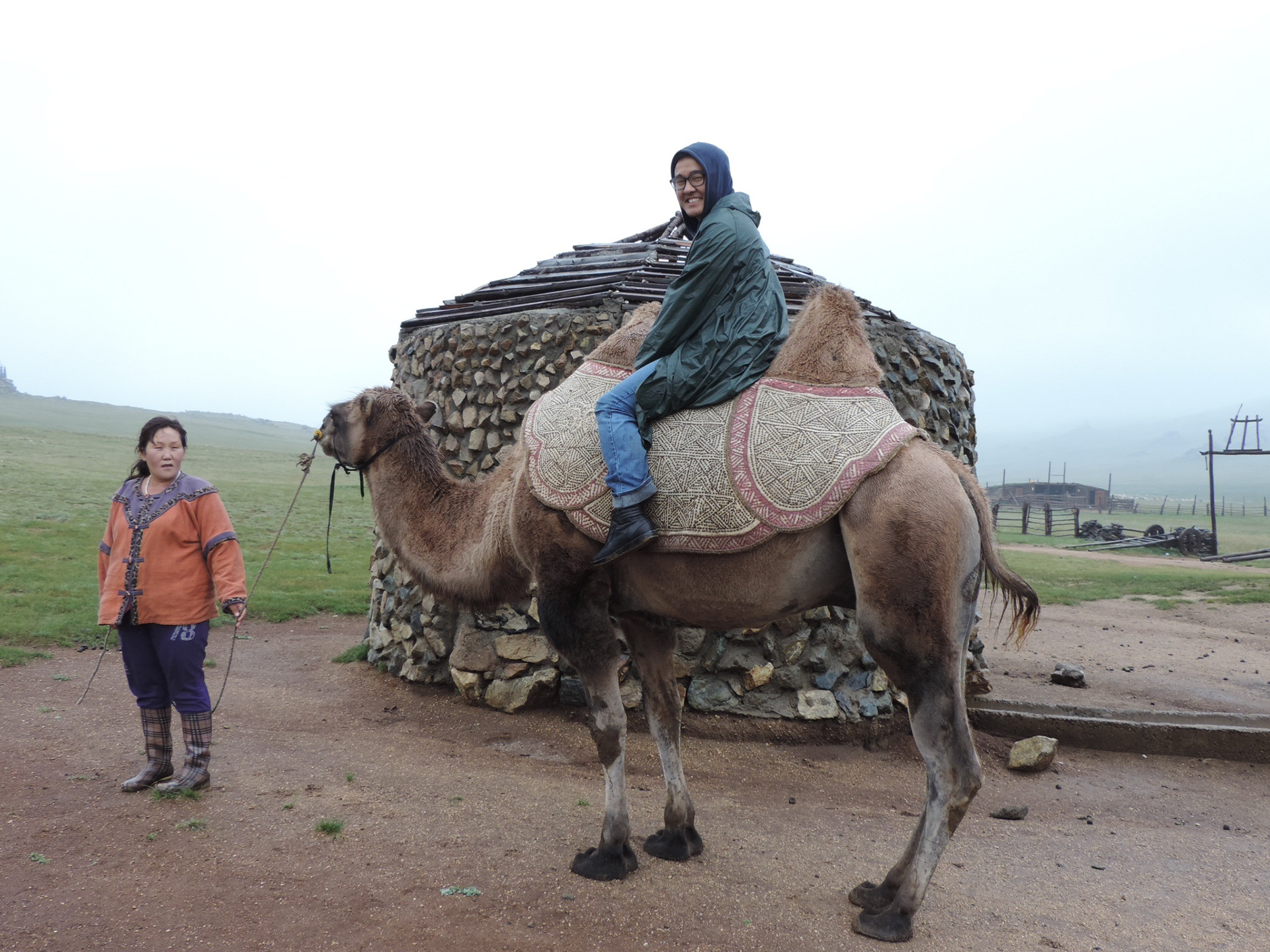 Taivan riding a camel at the herders's camp in the rain.  I decided to wait until I could go for a long ride in the desert.