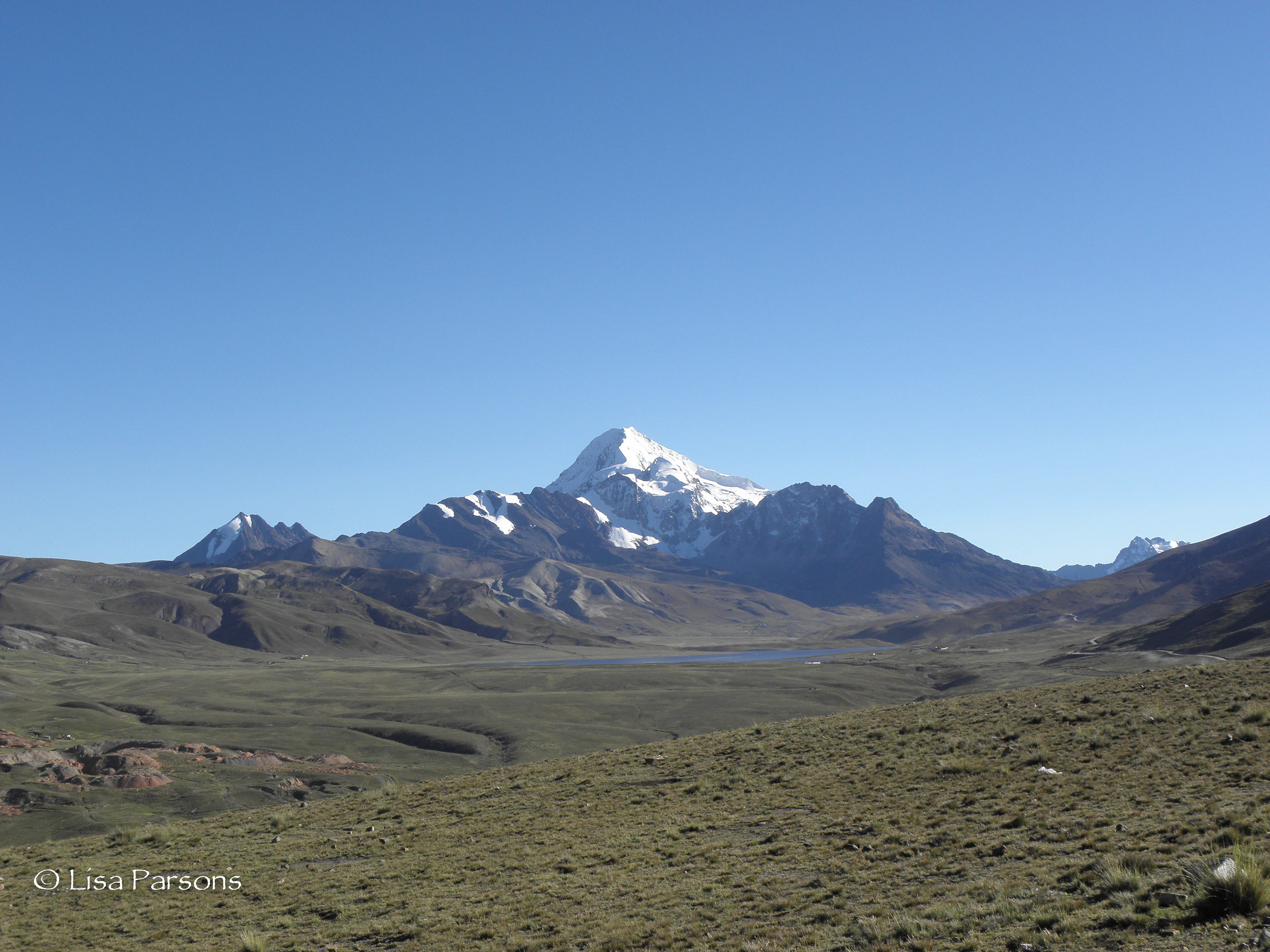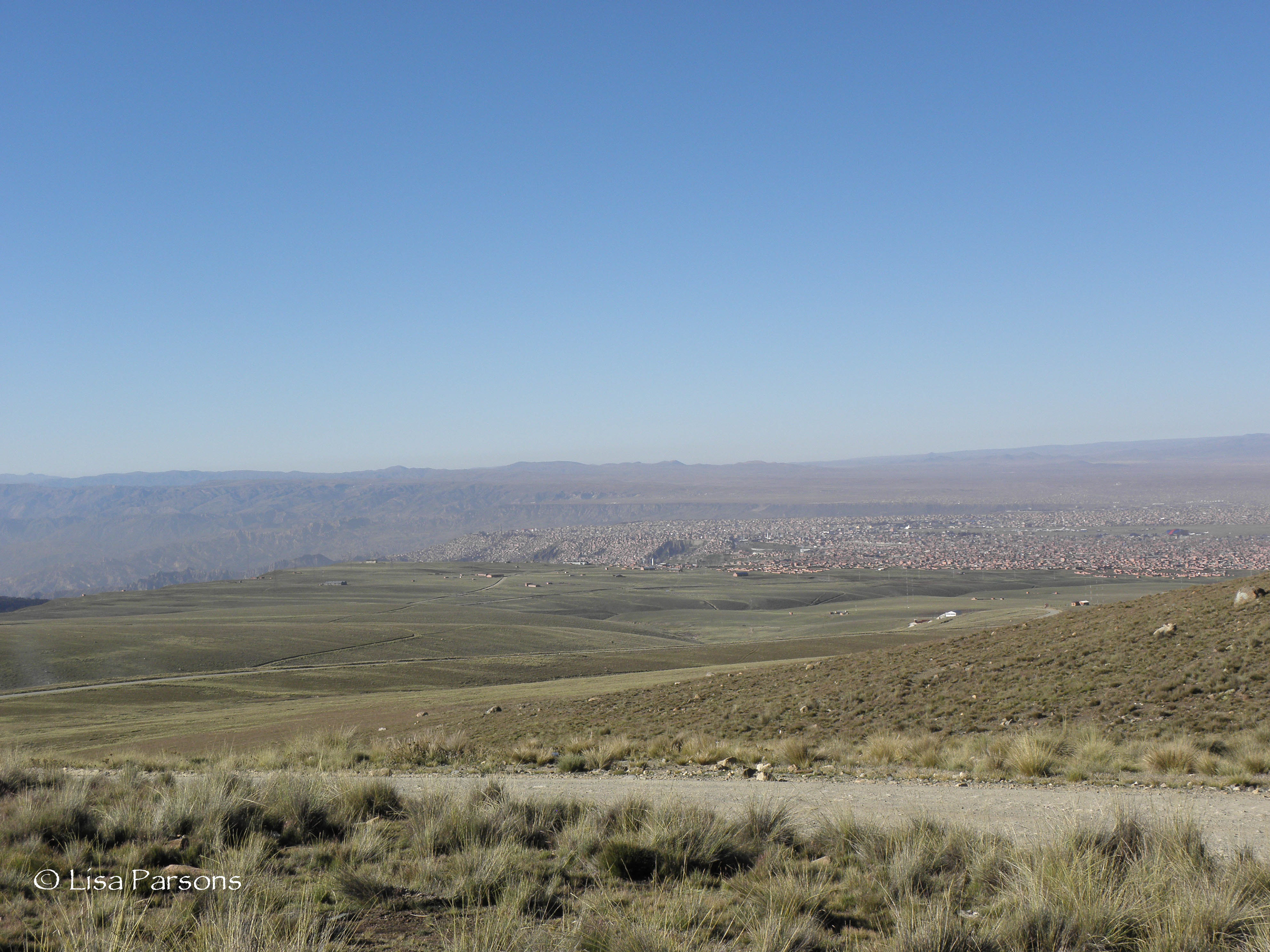 Looking  back down at El Alto. The city above La Paz and the edge of the canyons that La Paz sits in.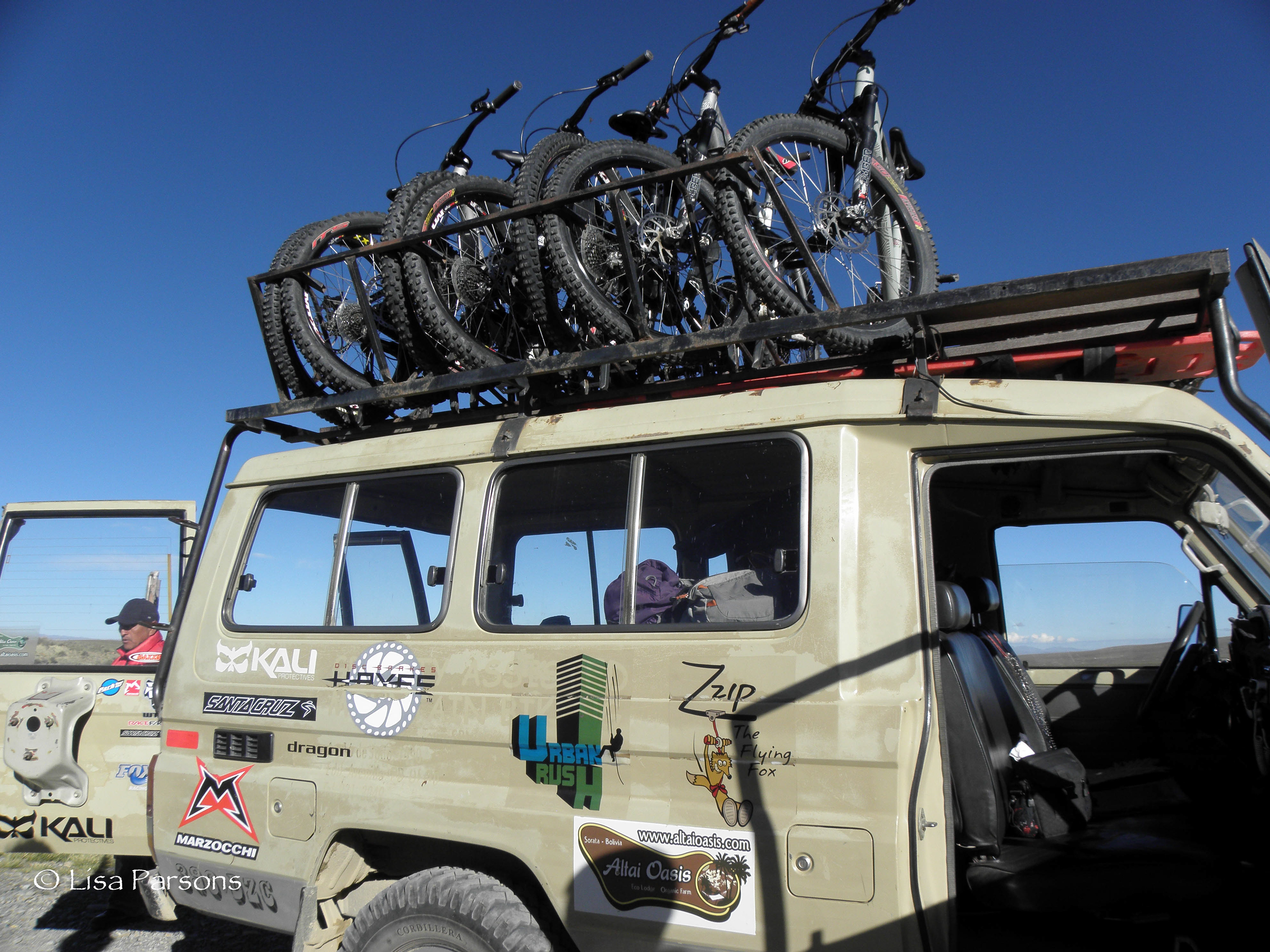 Gravity Bolivia!  Its kind of a necessary style of mt. biking for low altitude tourists.  We start at 17.500.  We drove up from La Paz.  If we had had to ride up to that point our first week we would have died!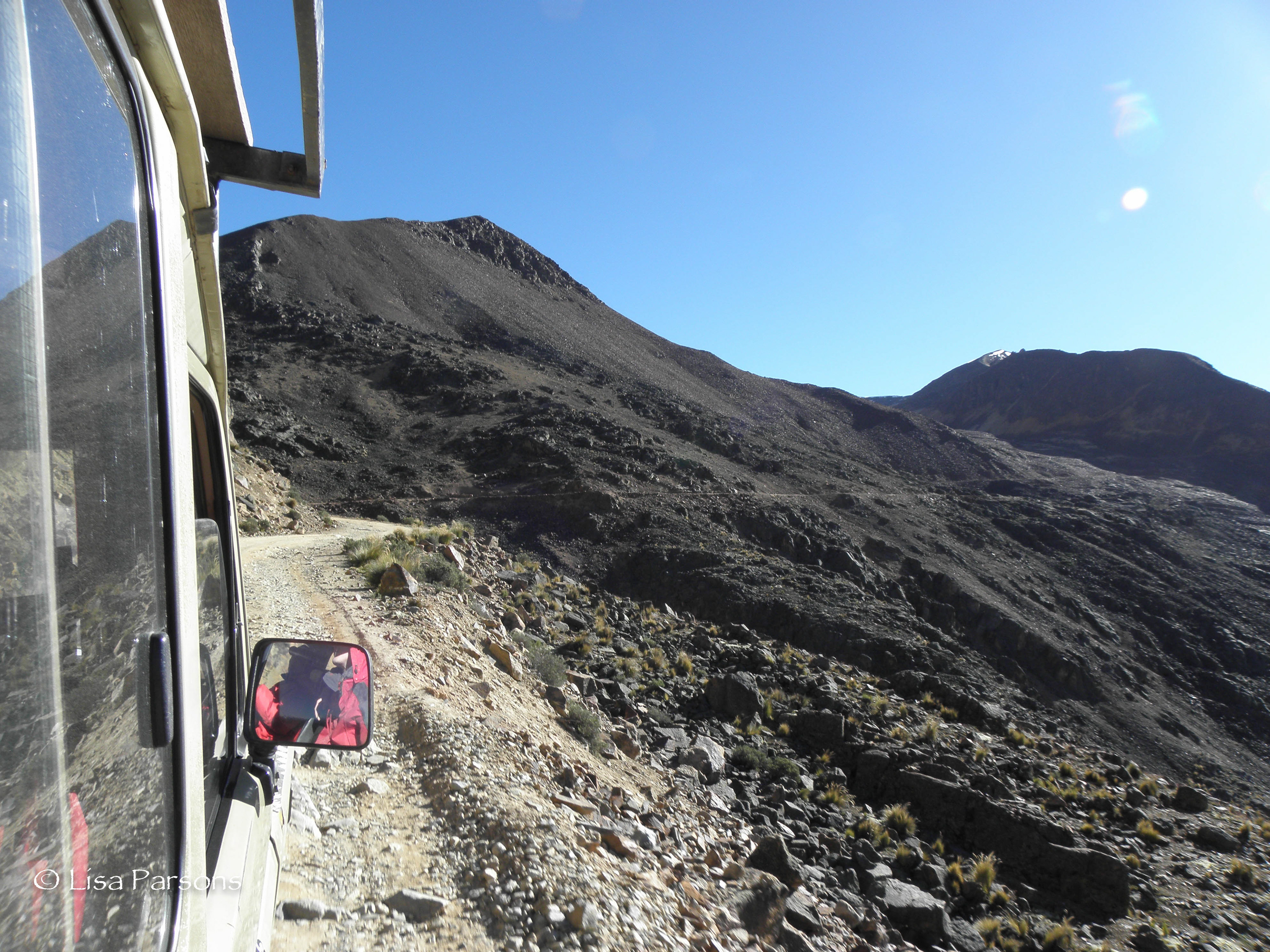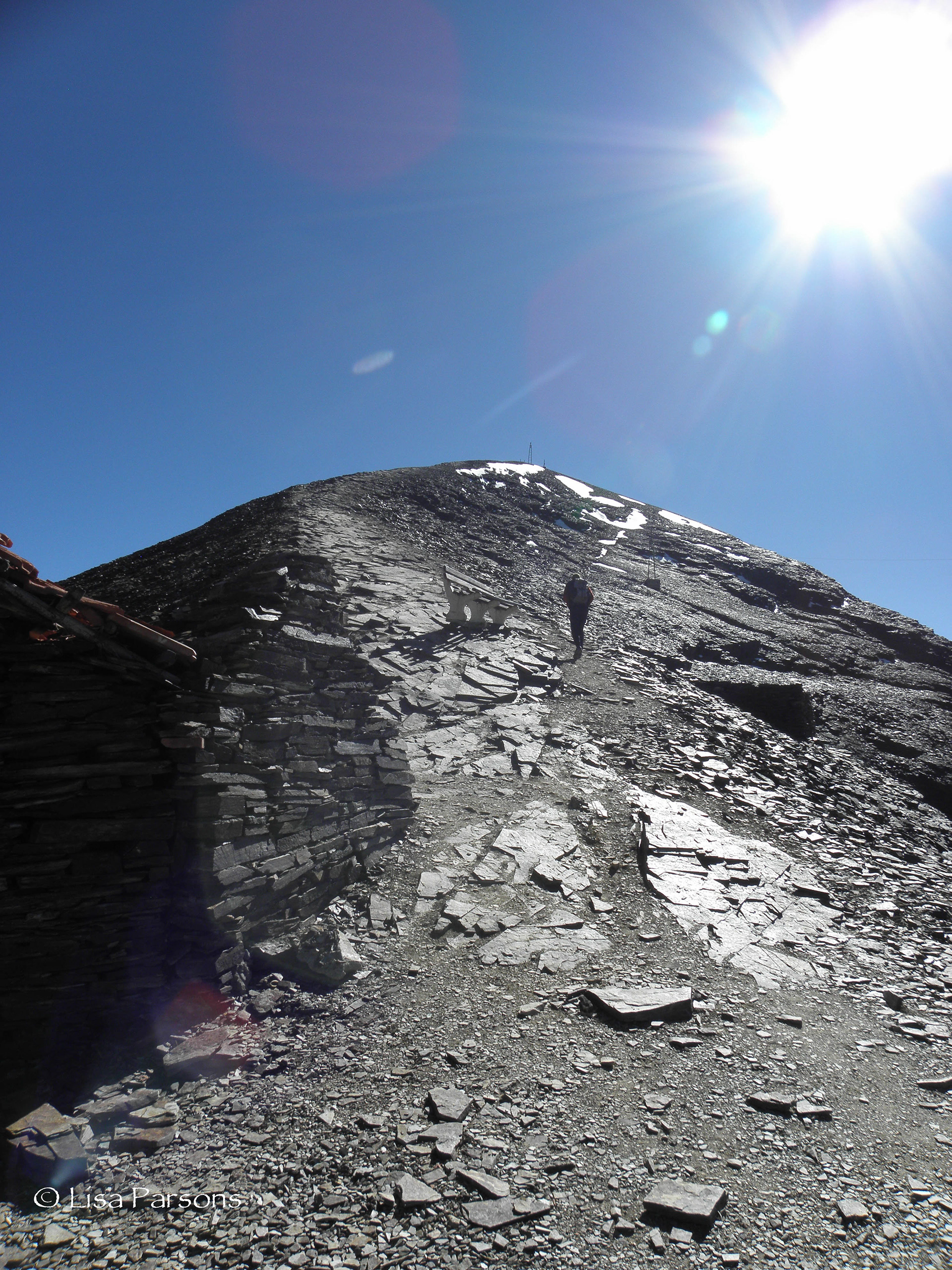 Short hike from the ski building to the very tippy top of the ski area.  17,500 ft.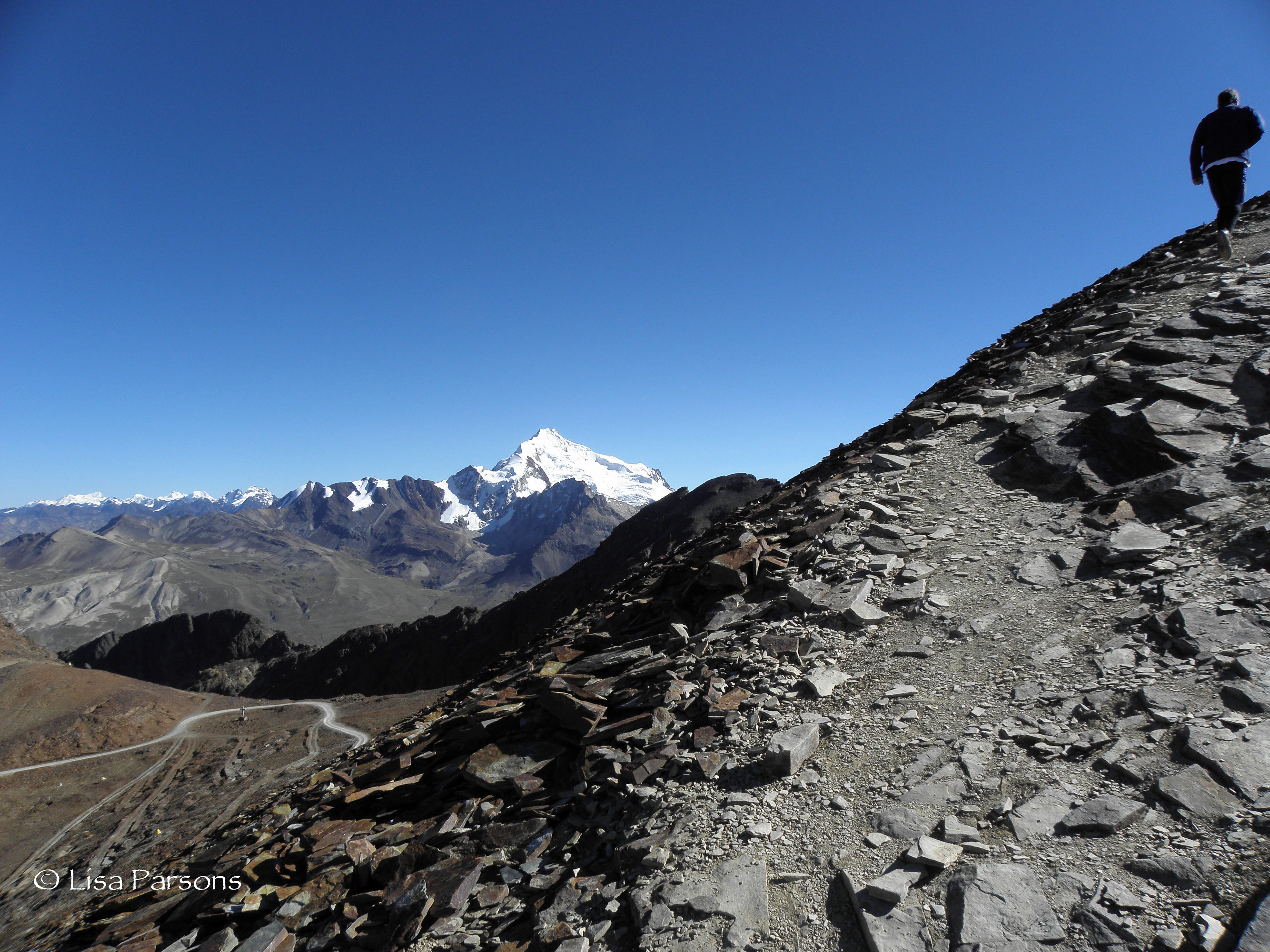 Huayna Potosí in the background.  Also our route down to the left.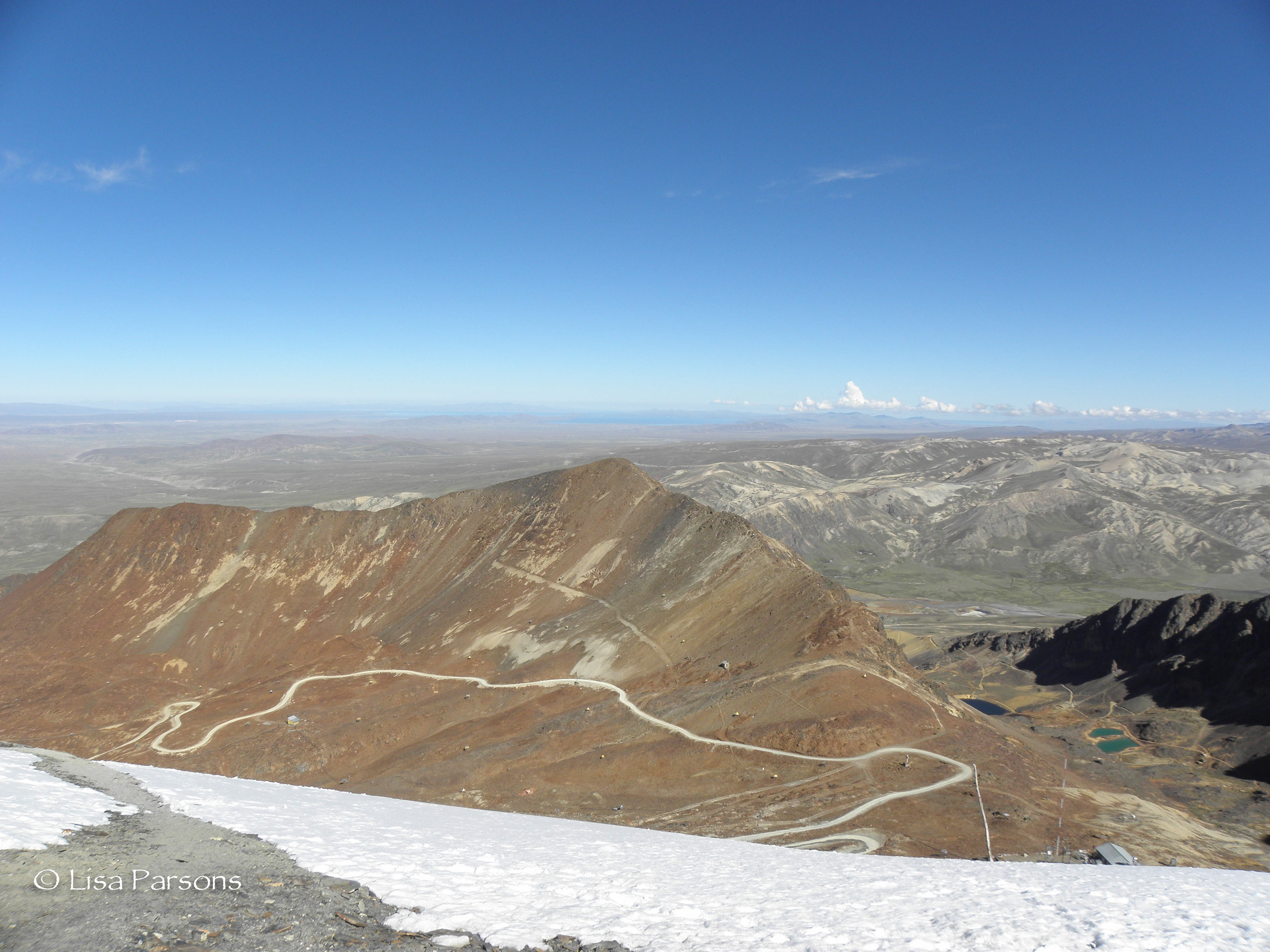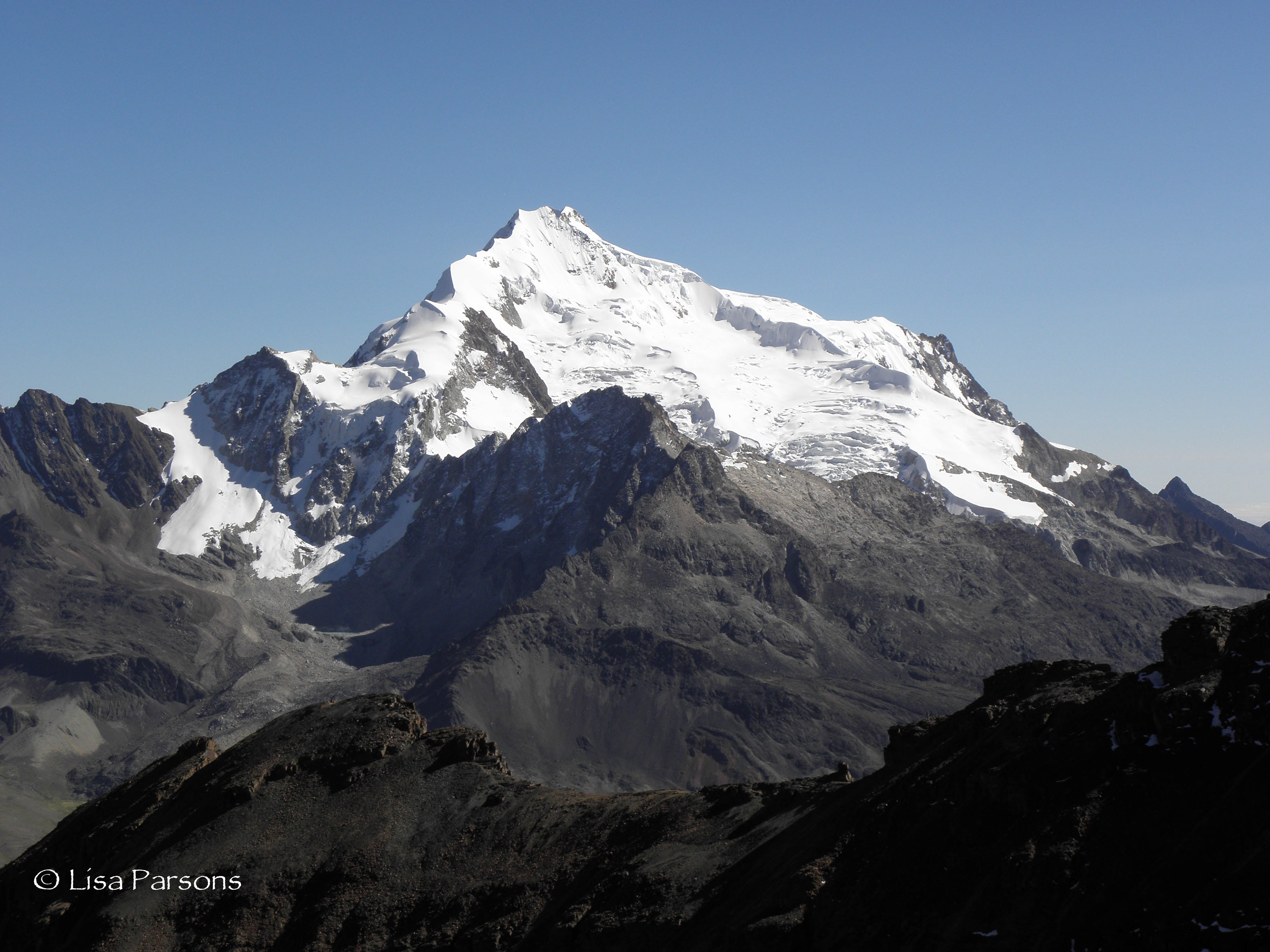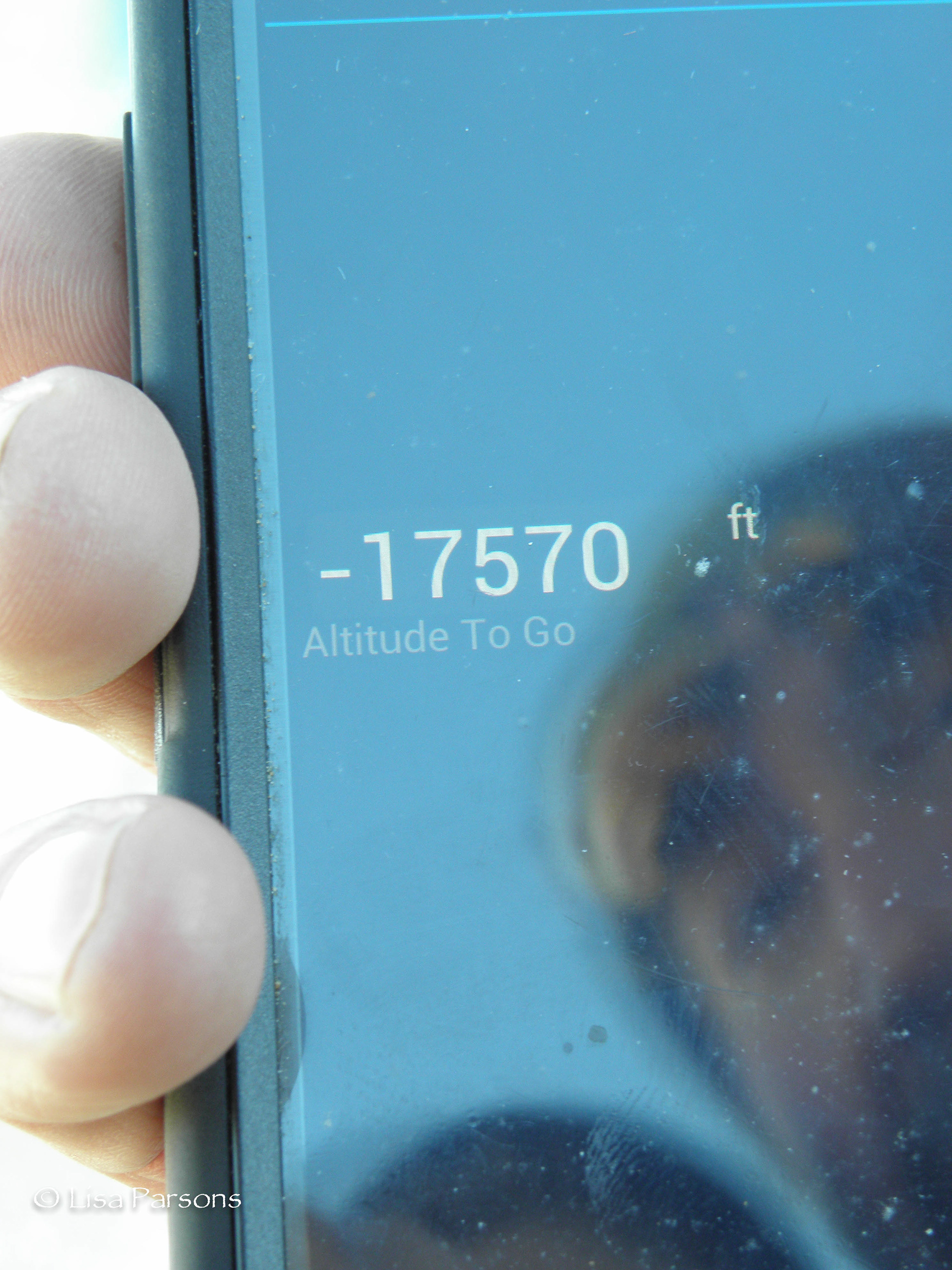 17,570 feet.  Lung busting walk up the hill to the summit.
I'm not sure why it is there.  In the U.S. it usually is seen on the side of the road where someone died in a car accident.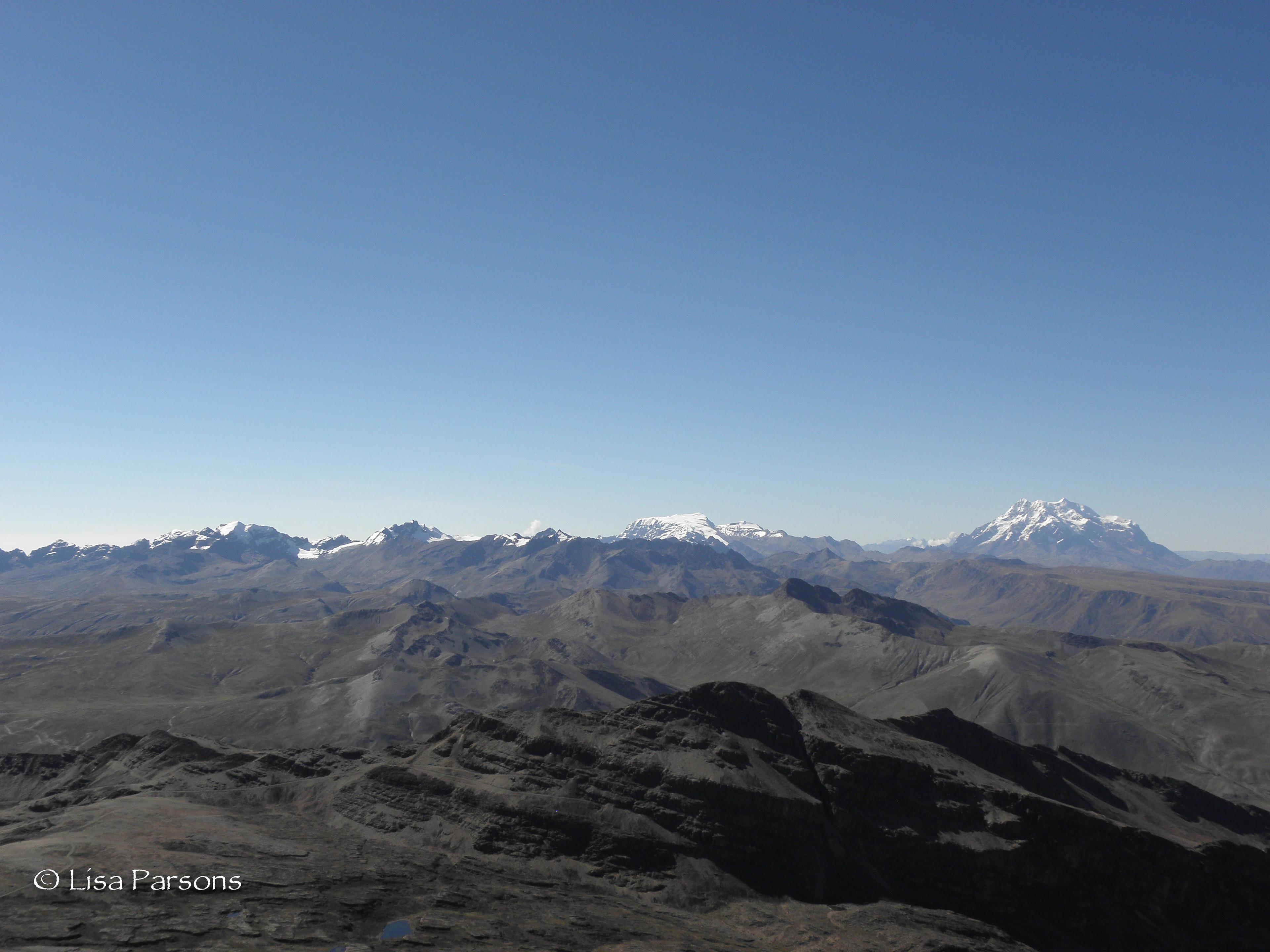 The high Mountains.  Illimani to the right.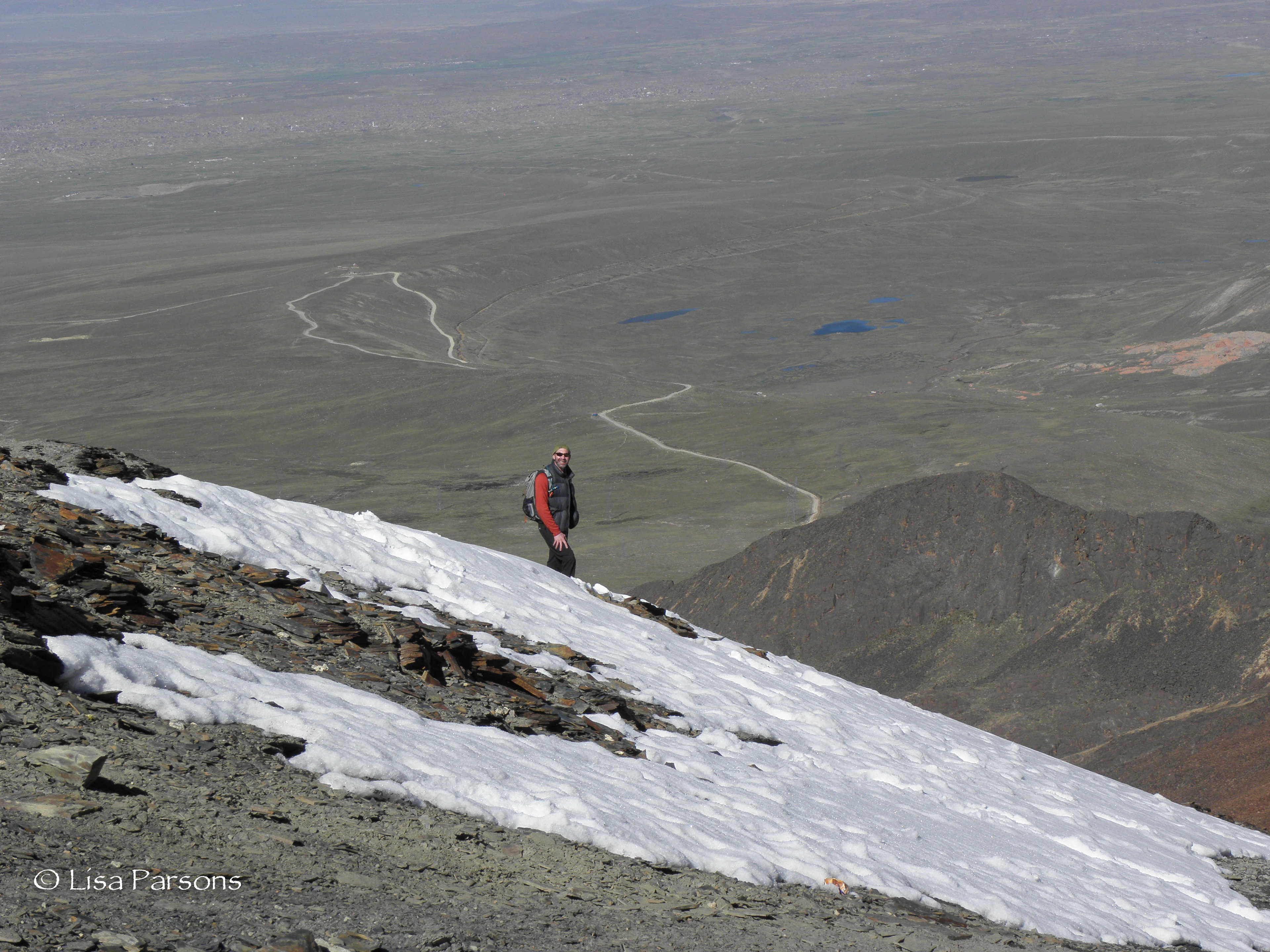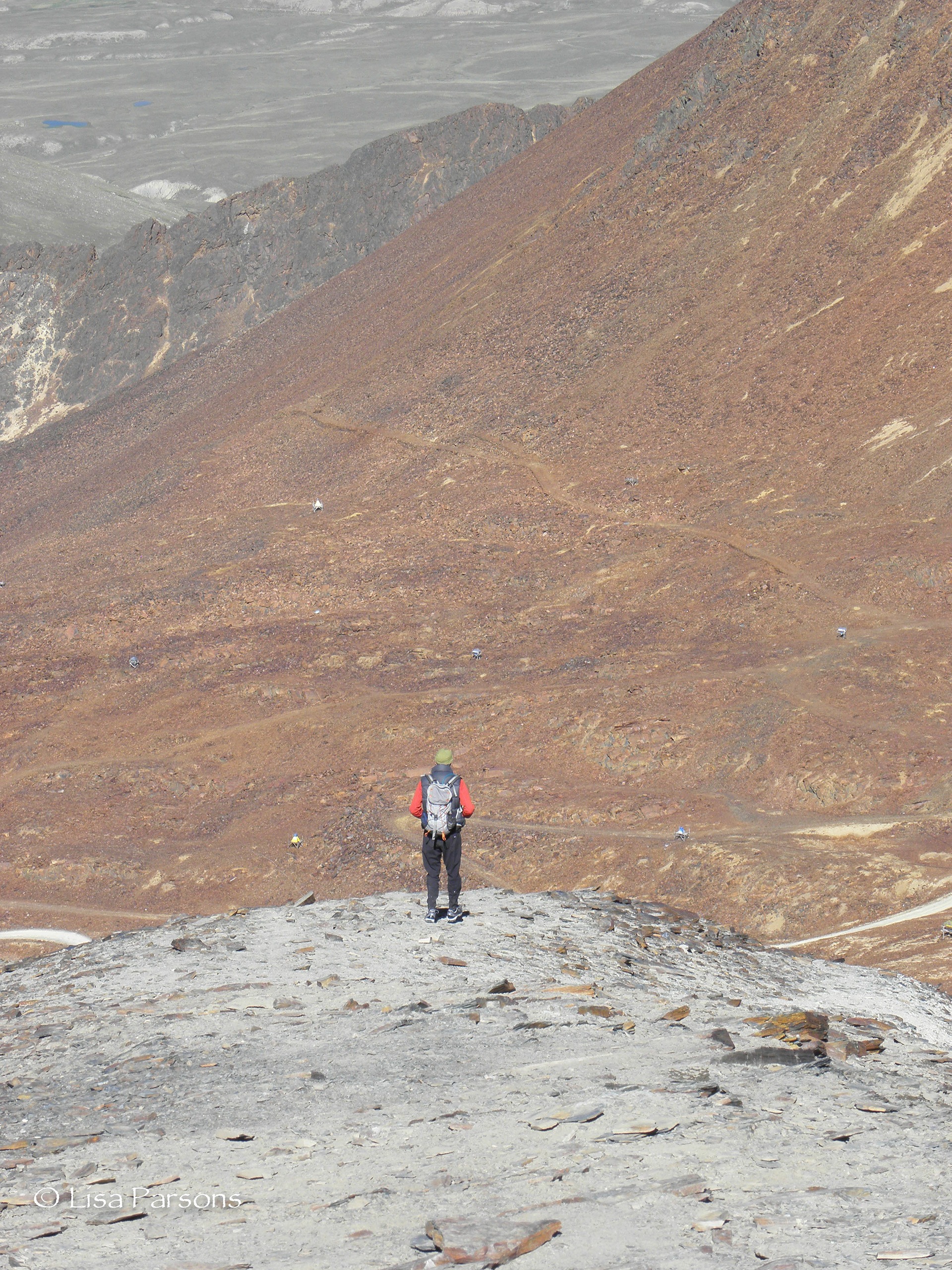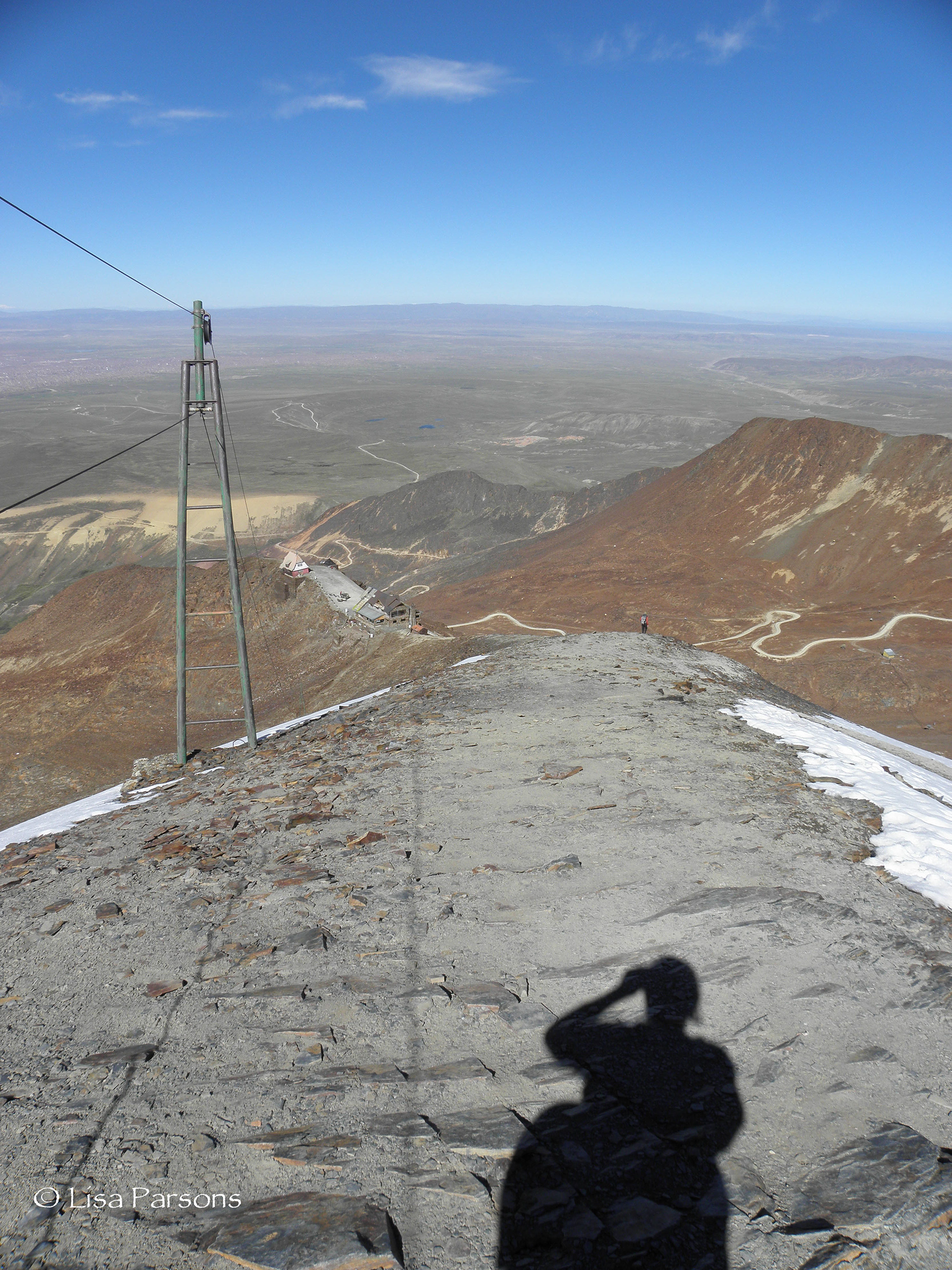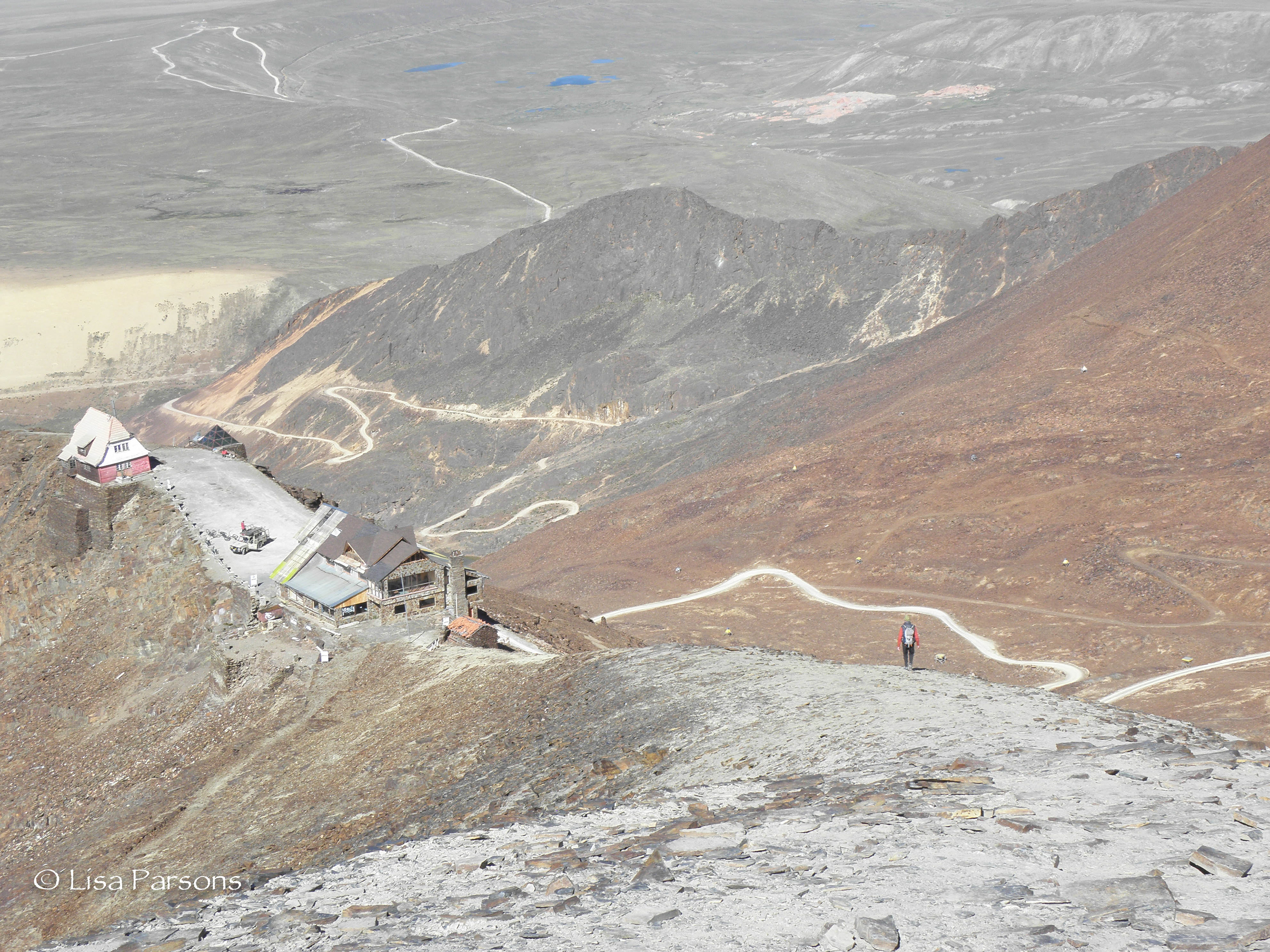 The old ski area to the right.  It nolonger snows enough this high up so the ski area is closed.  Bolivians believe it is because of global warming.  We saw photos of Niki's uncle on top of a now covered ski area.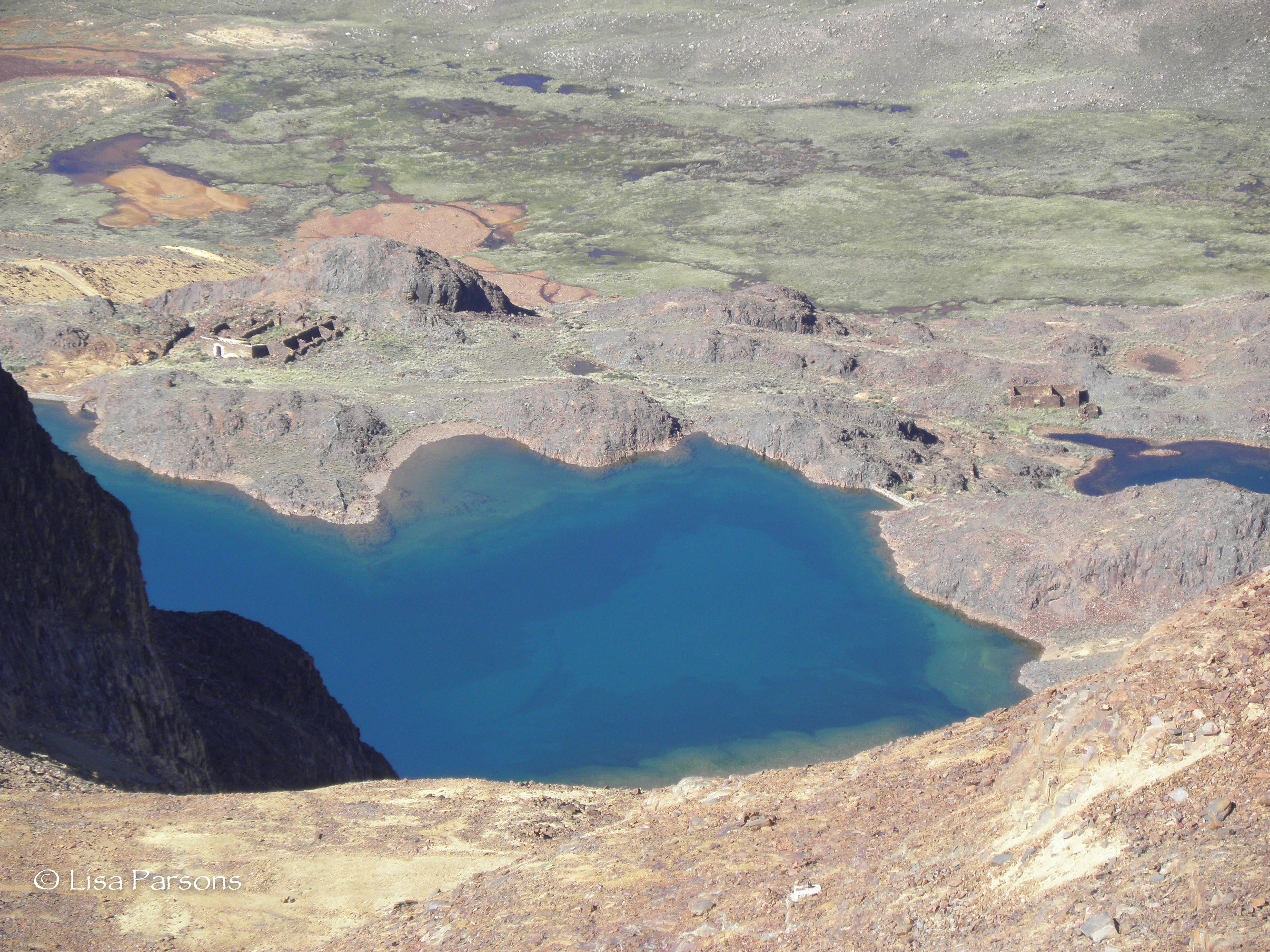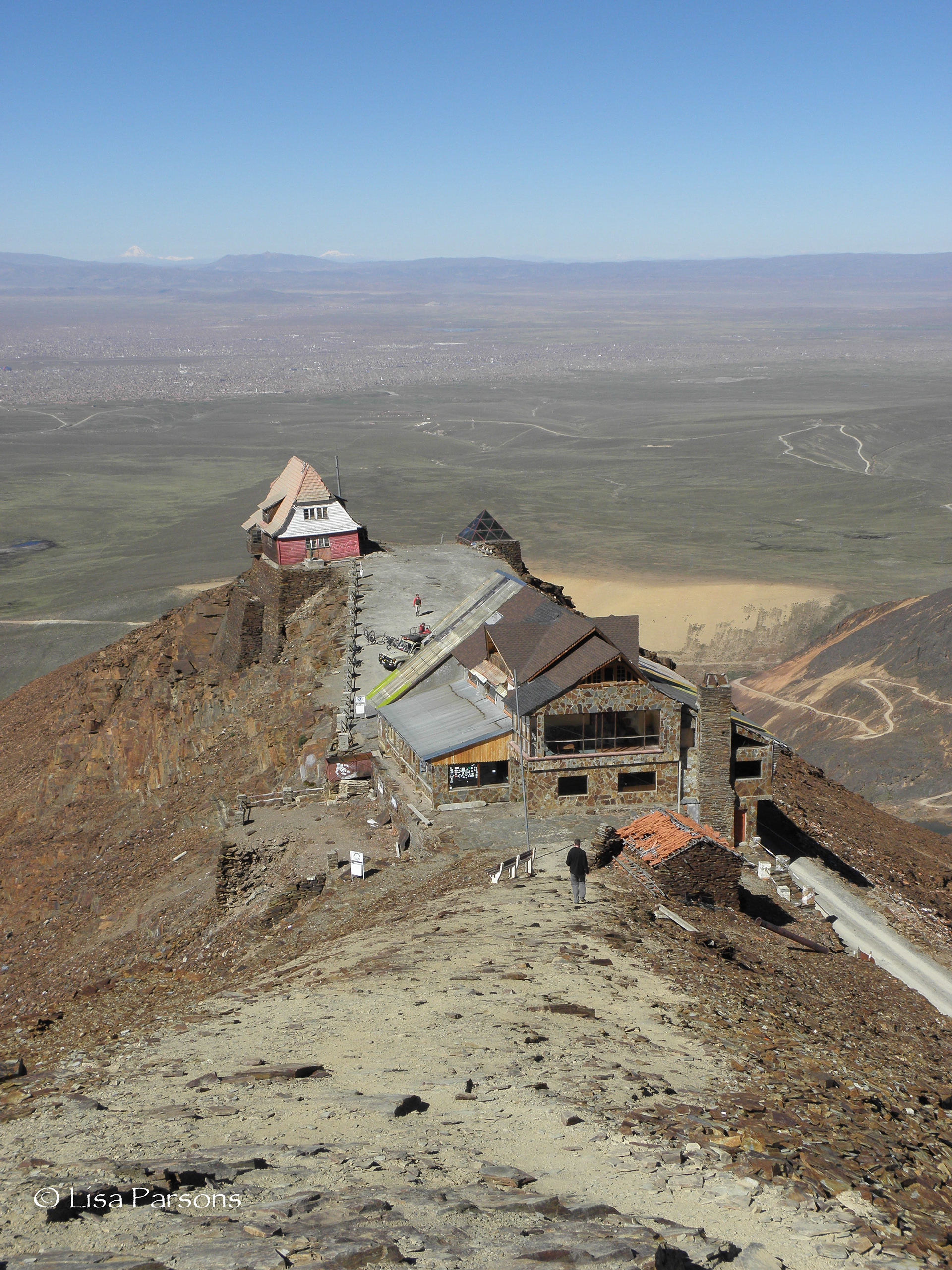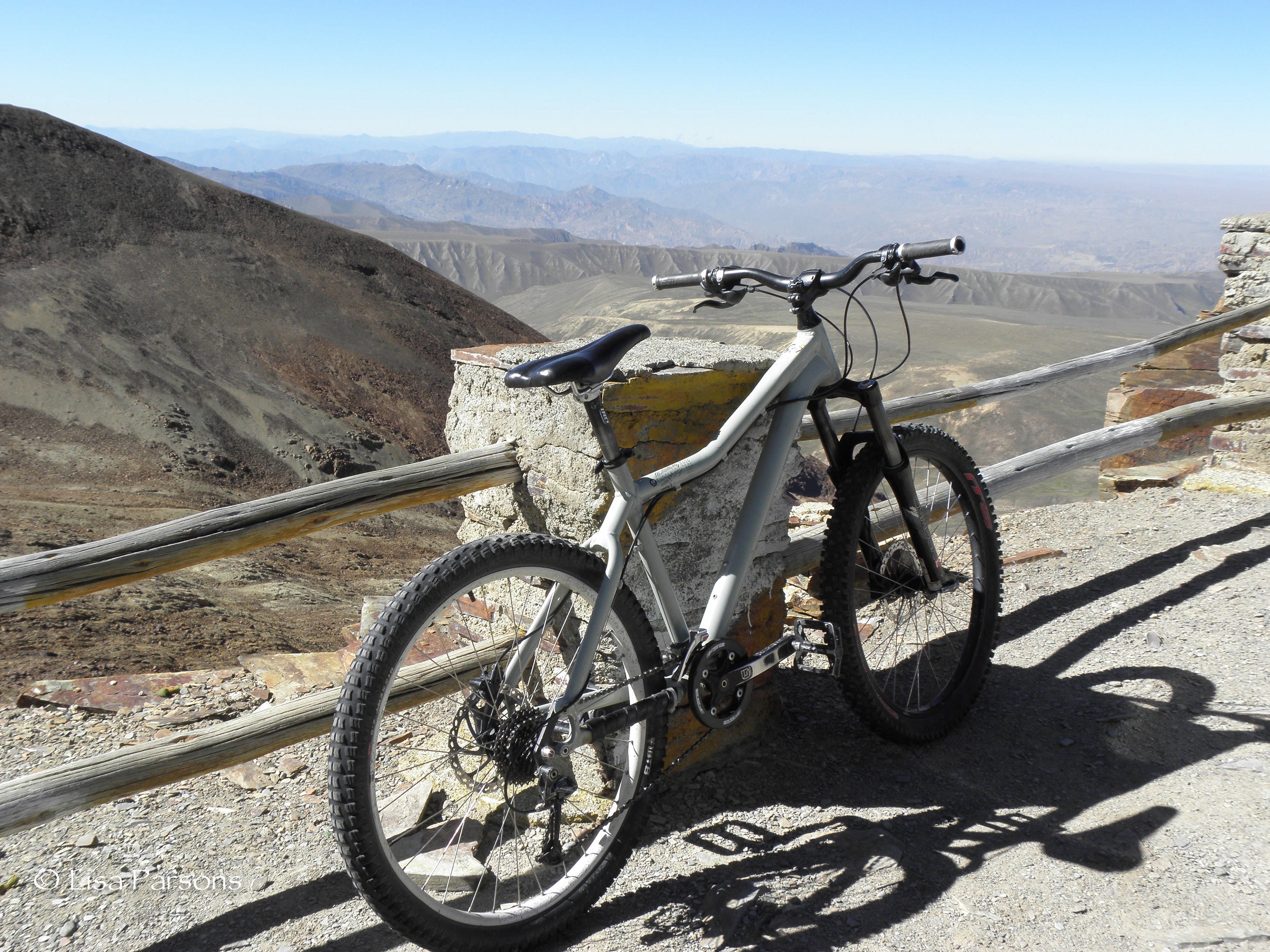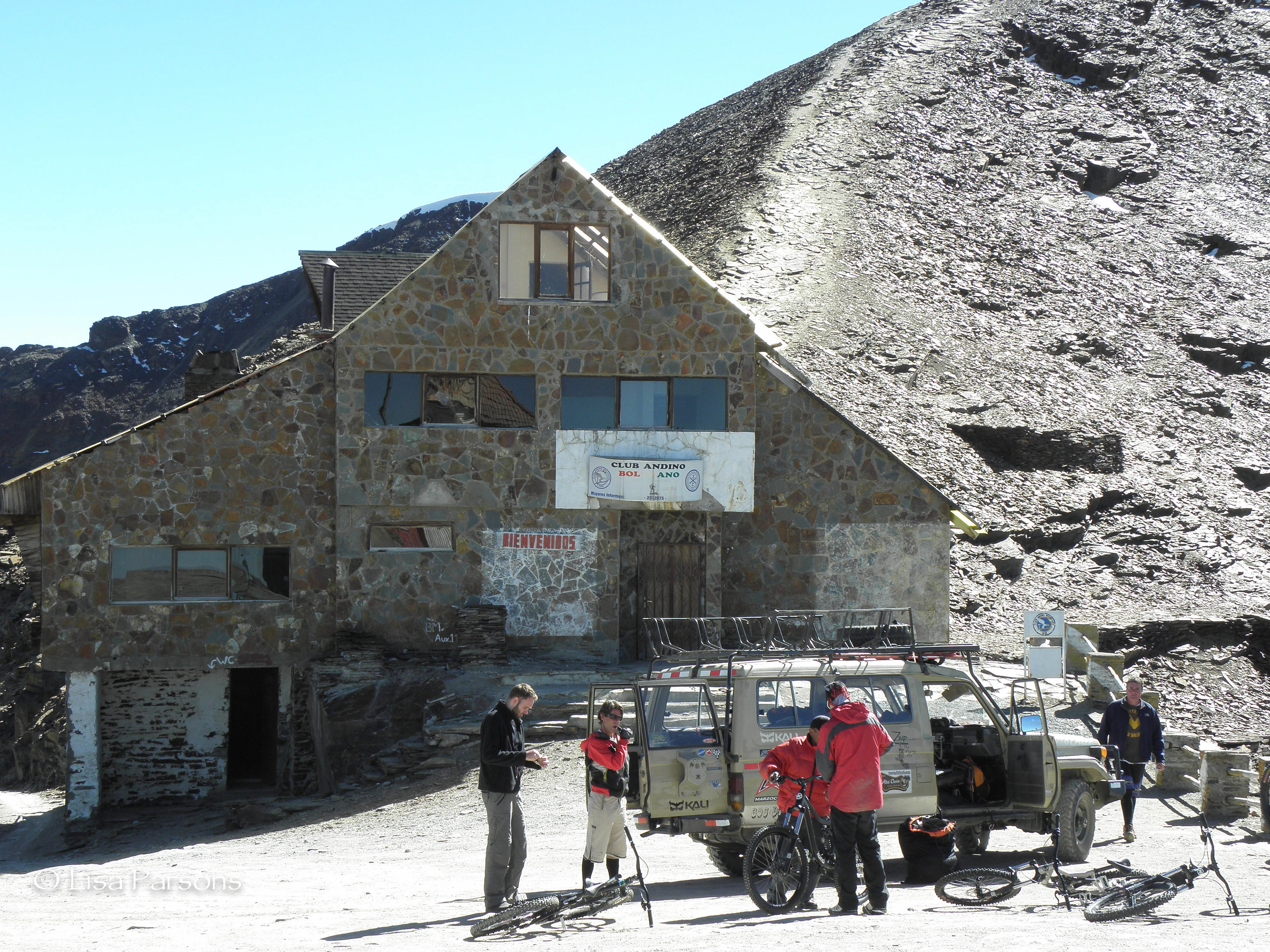 Getting ready for the 13,500 descent.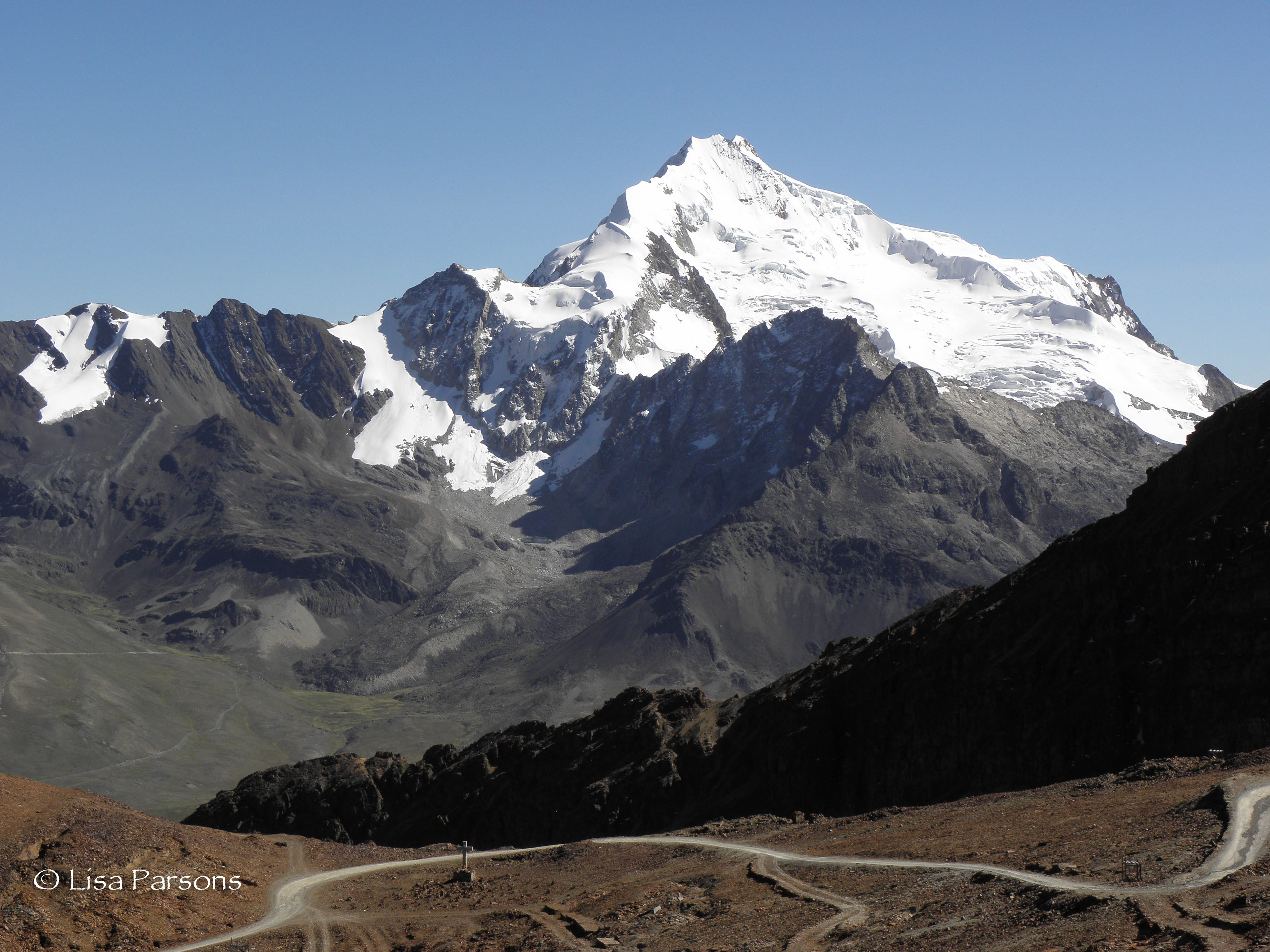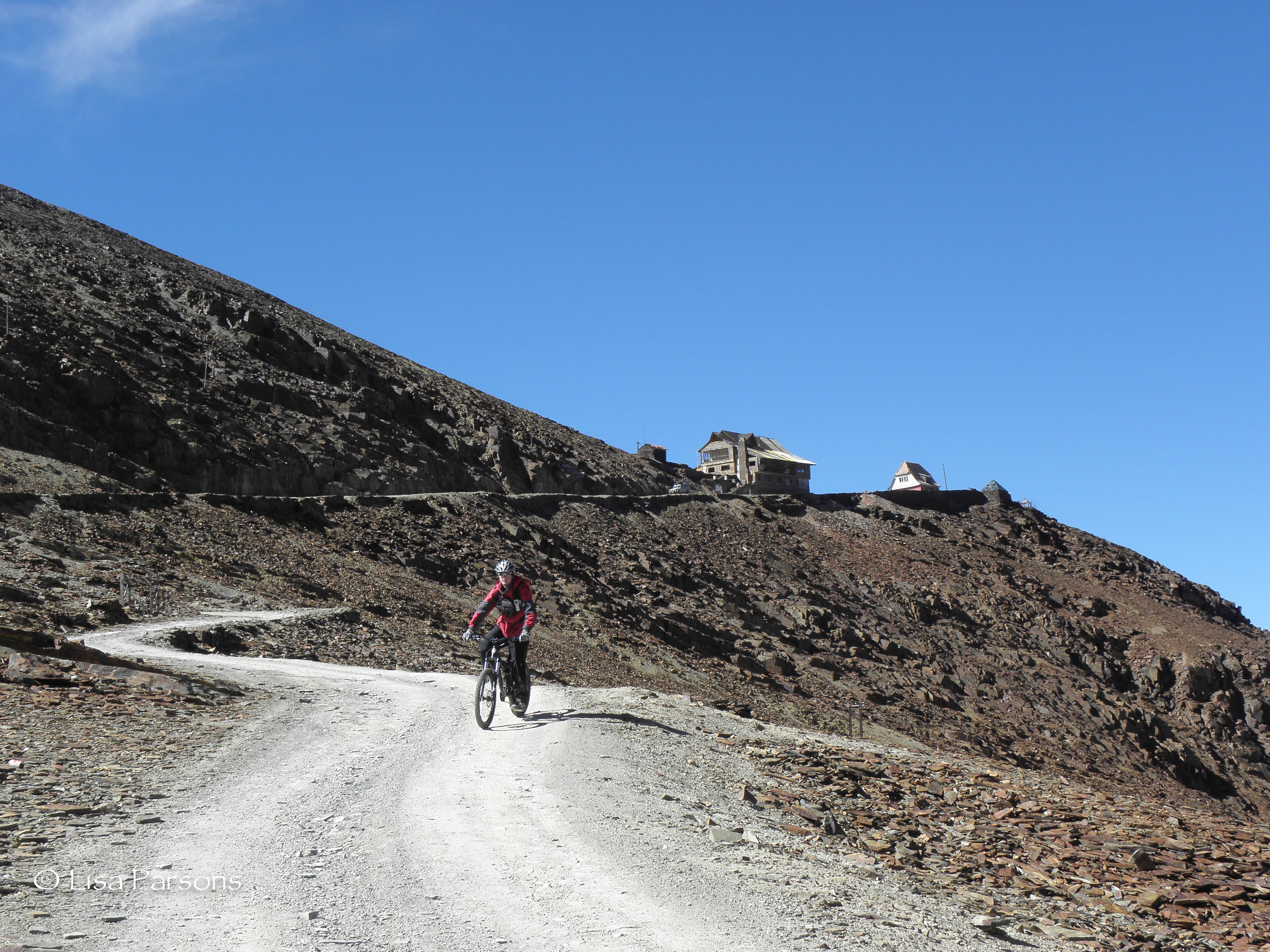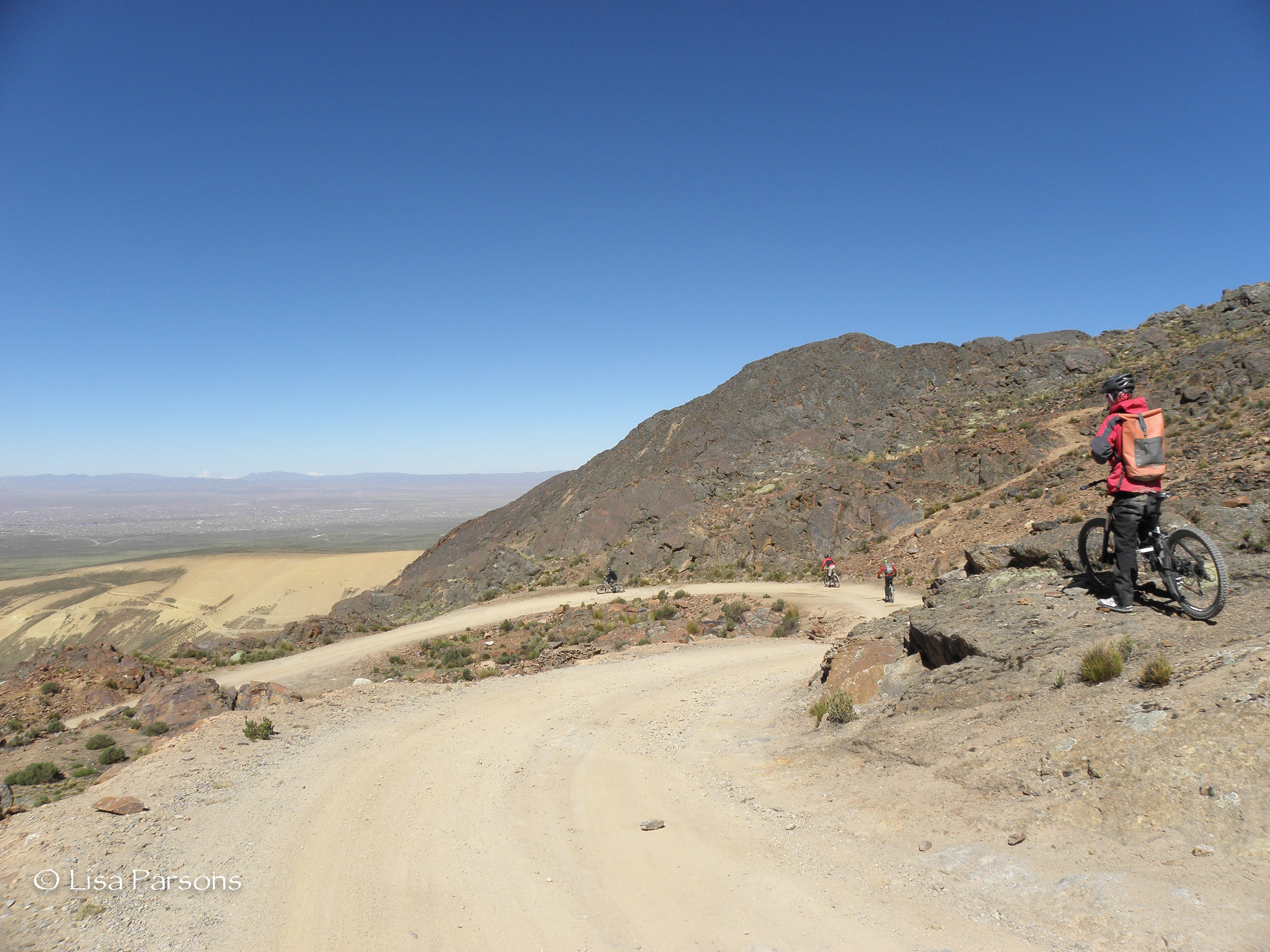 Its not too technical but it sure is fast.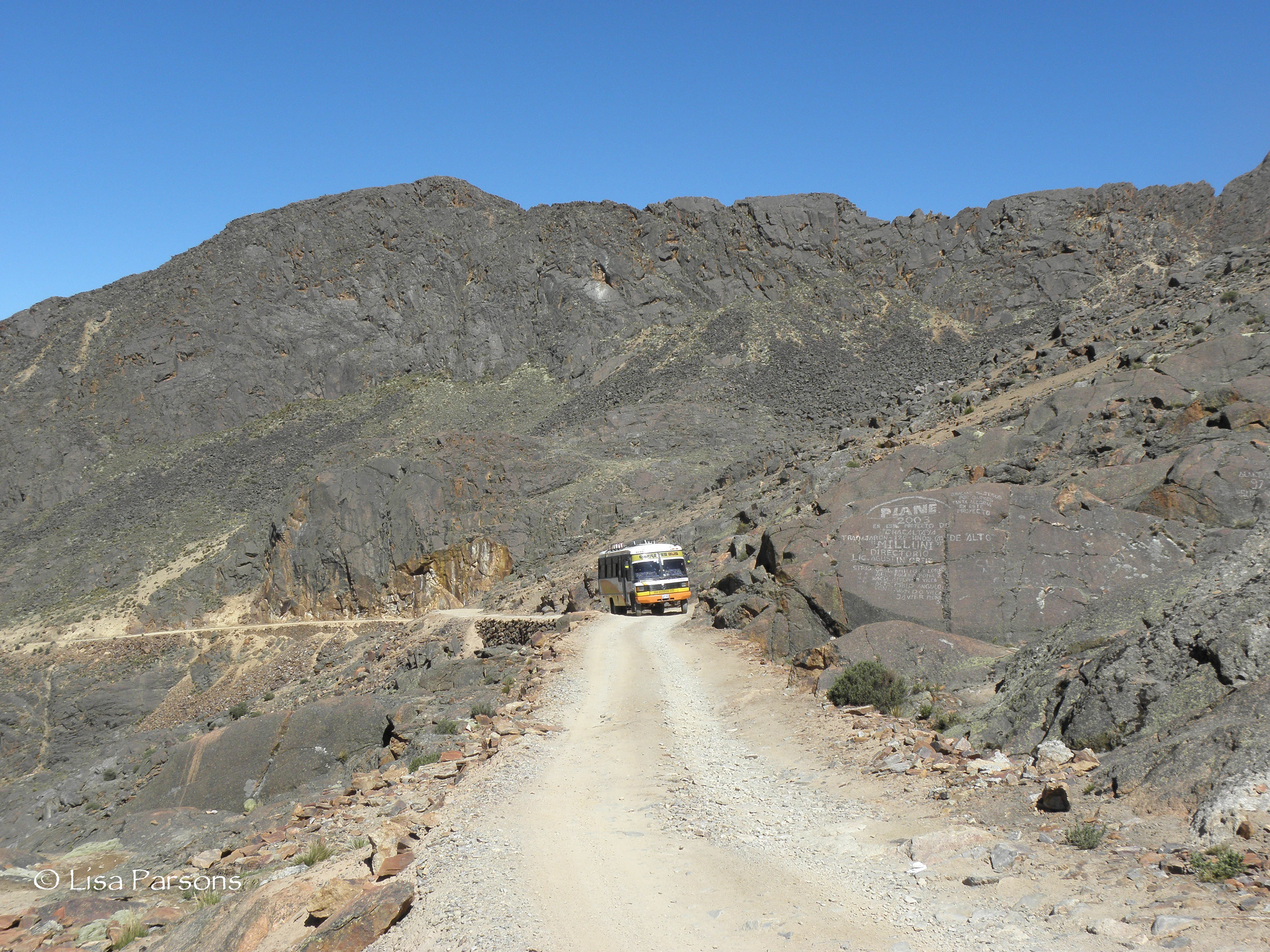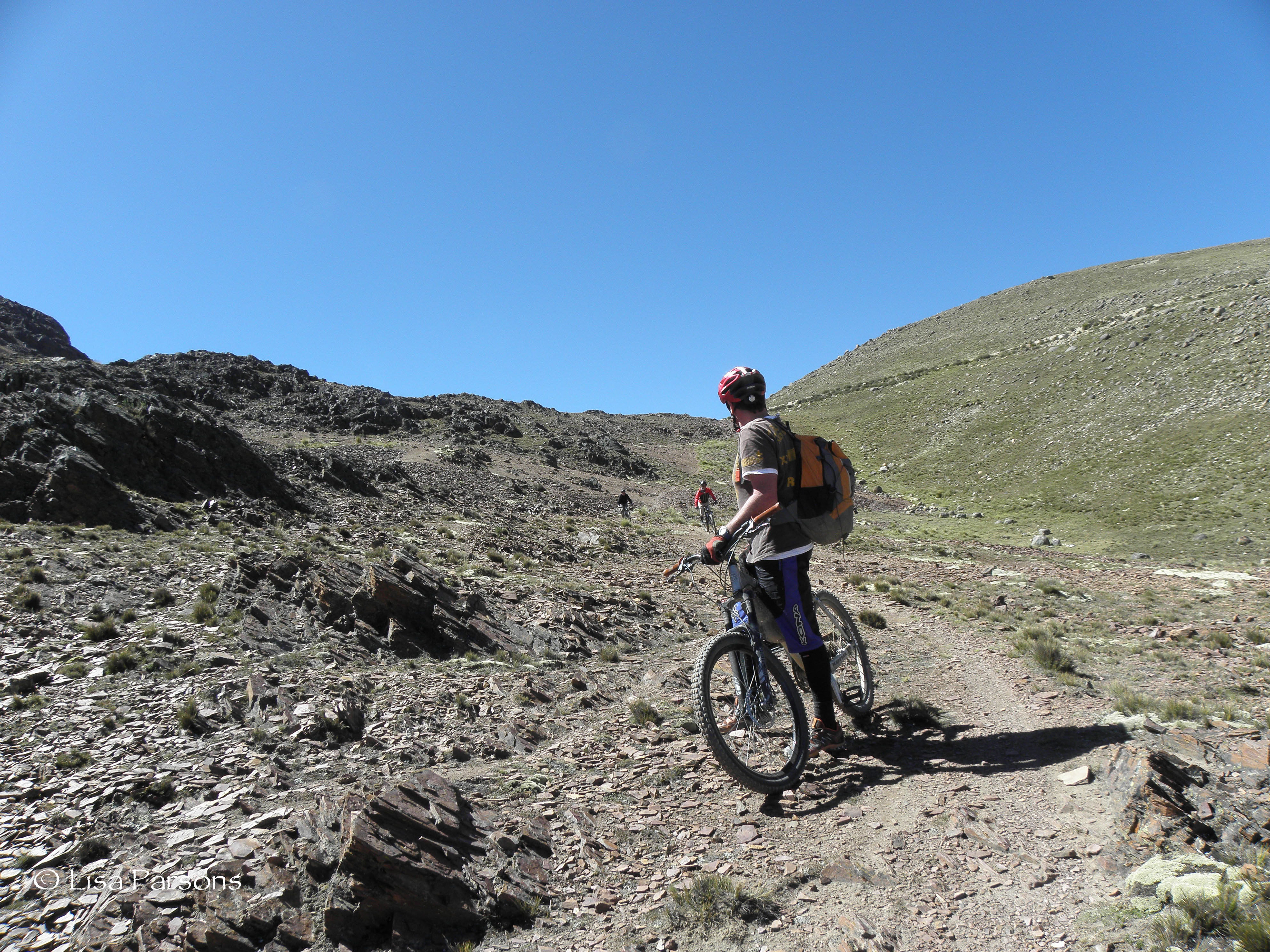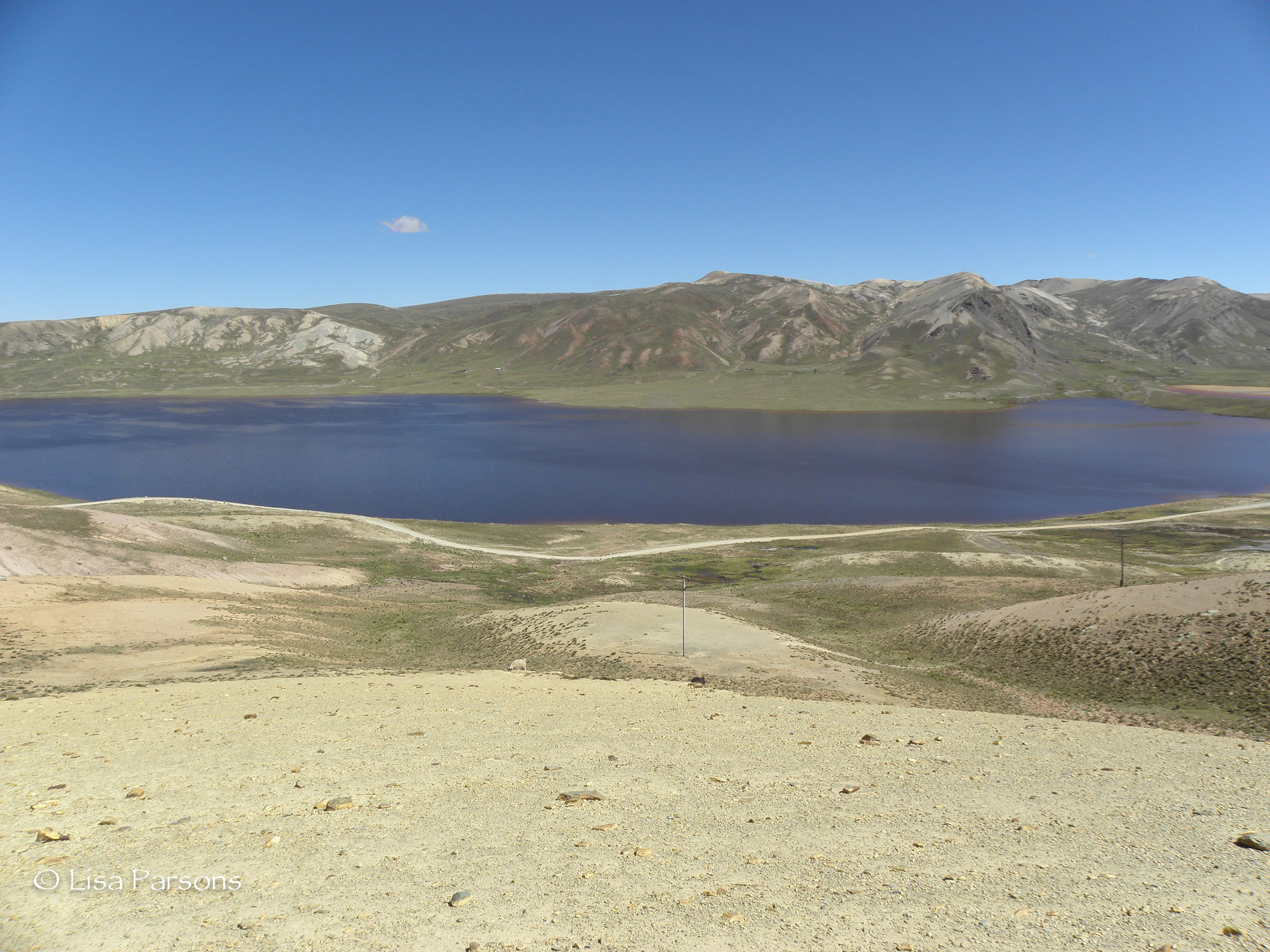 We rode cross country down to this lake.  It wasn't exactly trail.  It was more like pick a route and get to the bottom.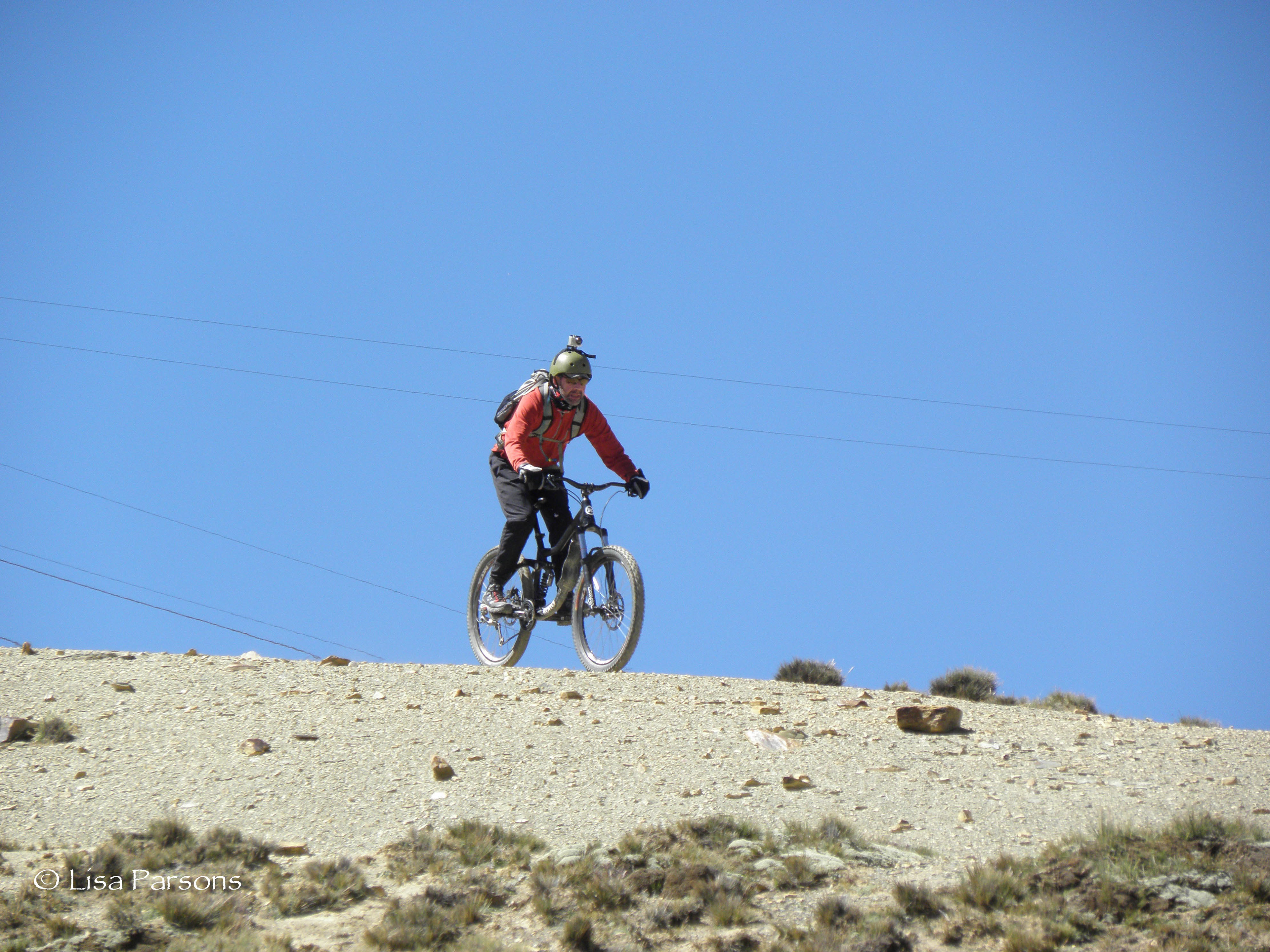 David.  I can't wait to see the video.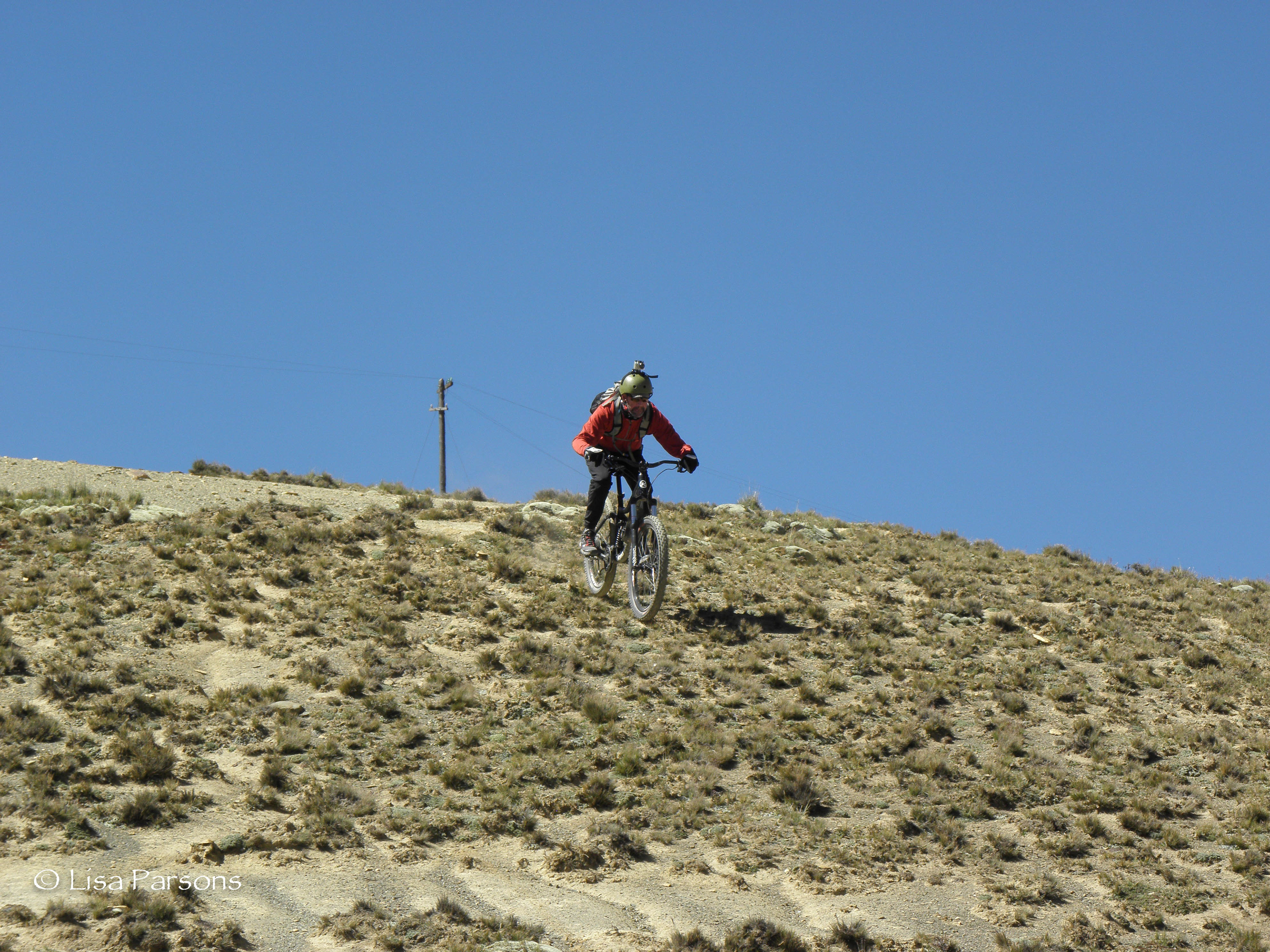 Like I said it is true crosscountry riding. 
A little mining leachate adds to the beautiful color of this lake.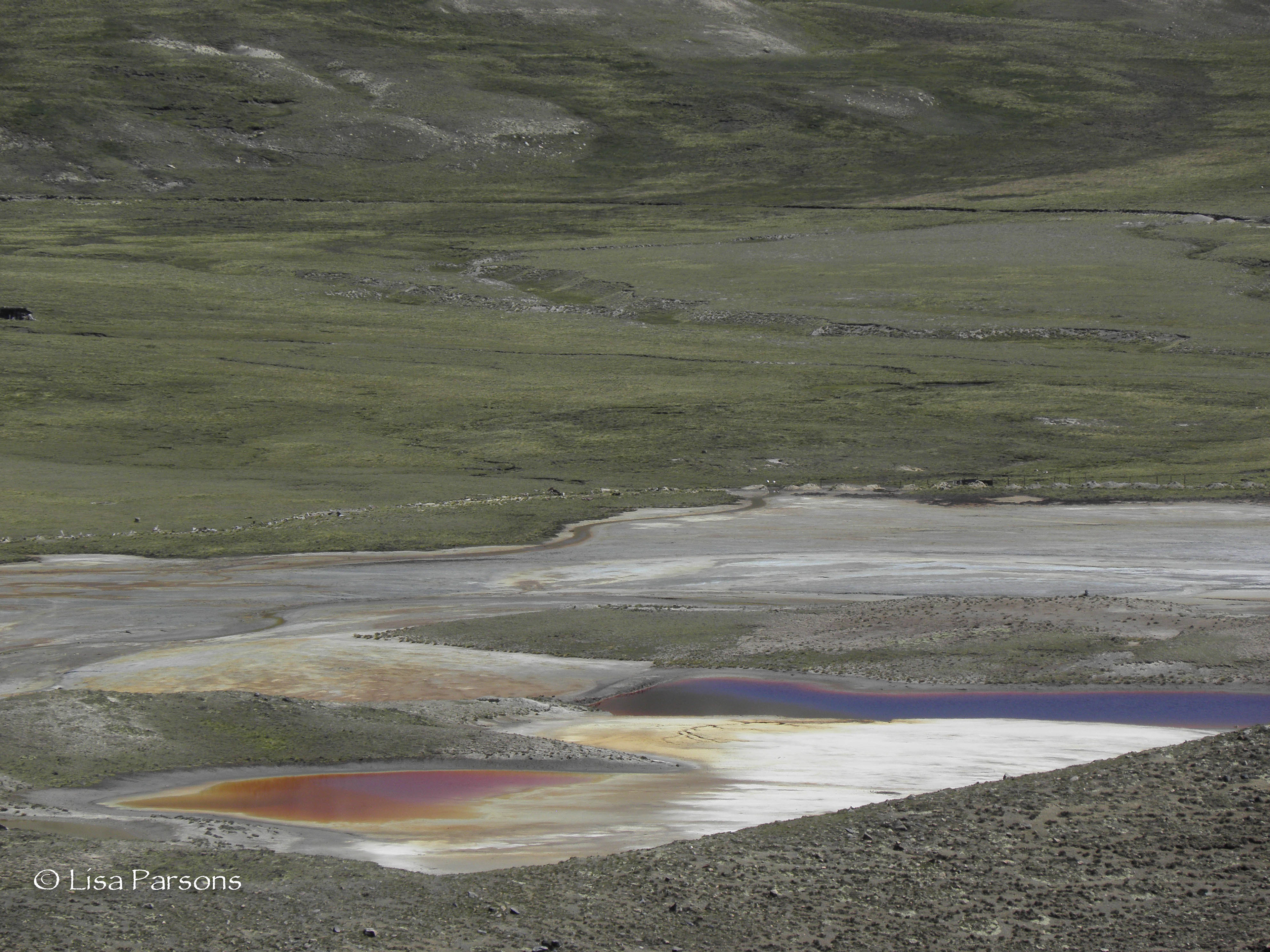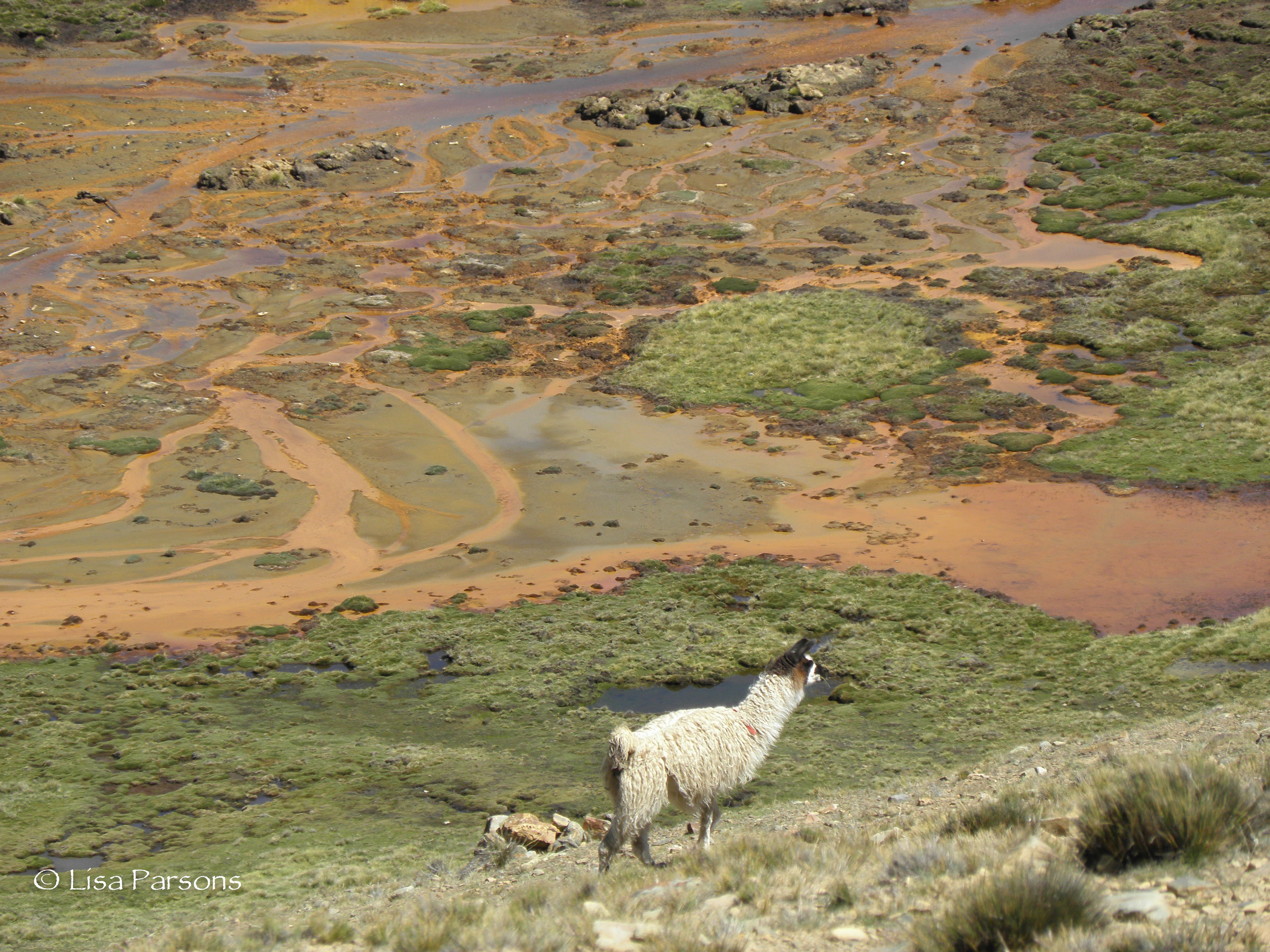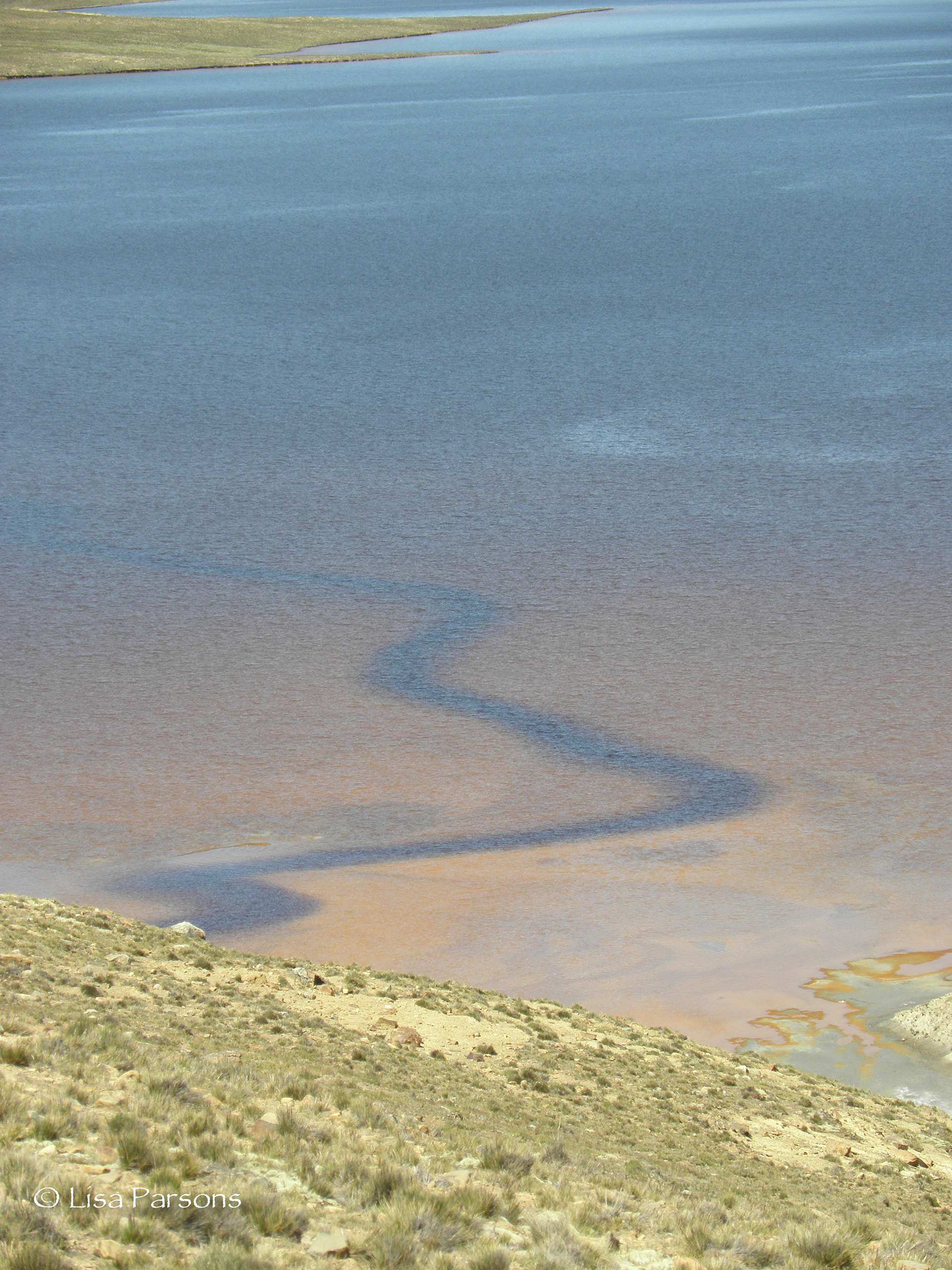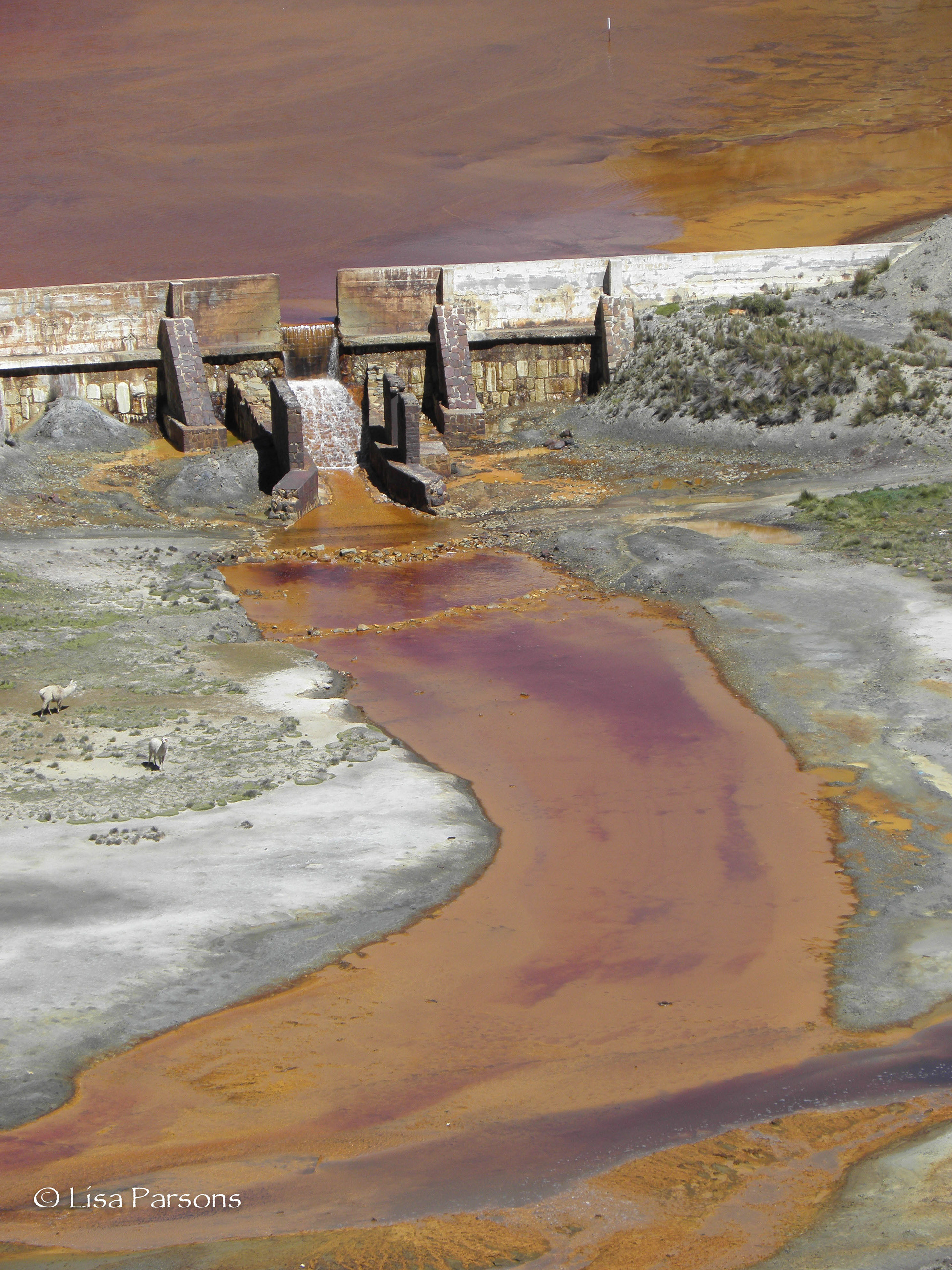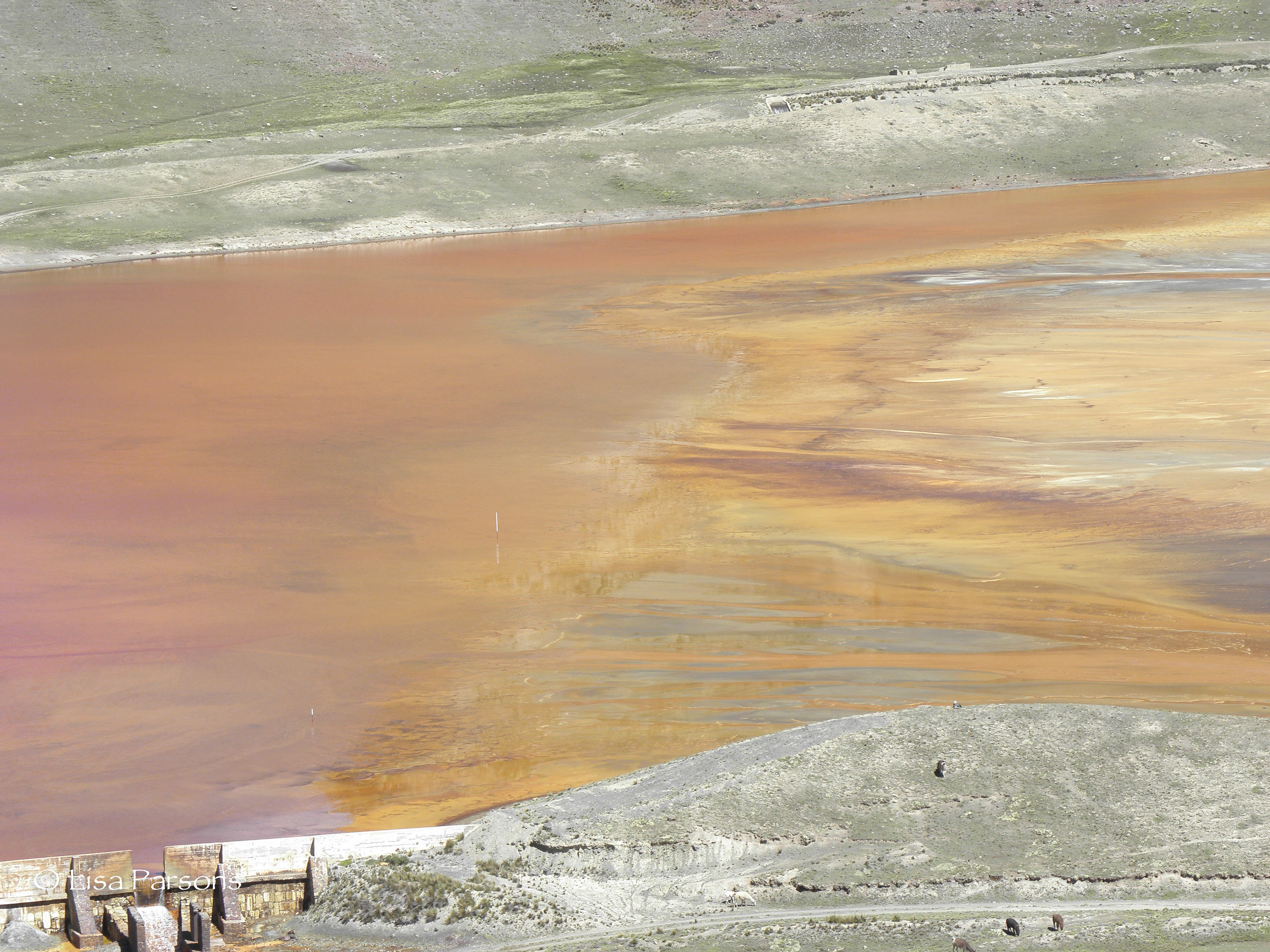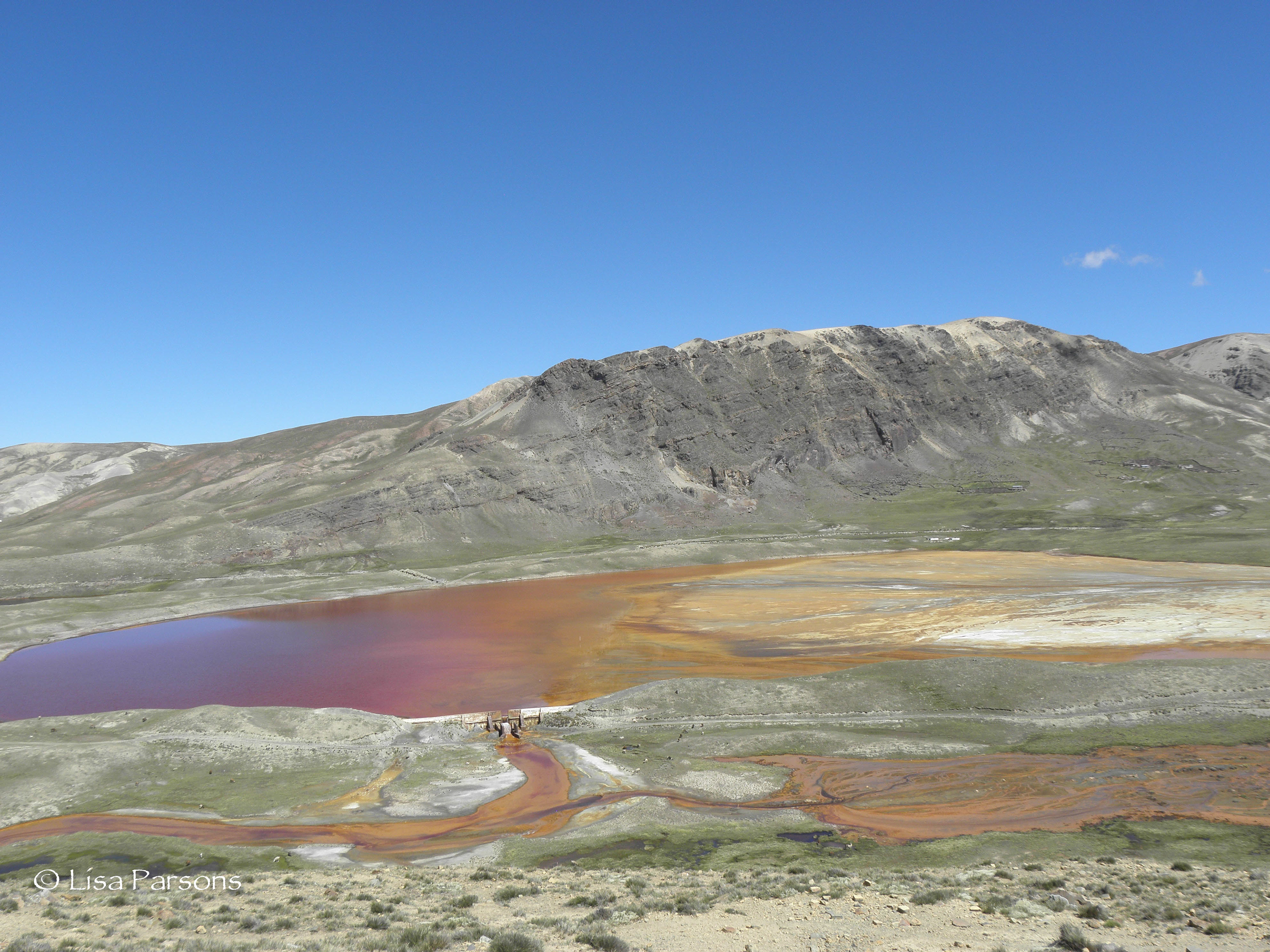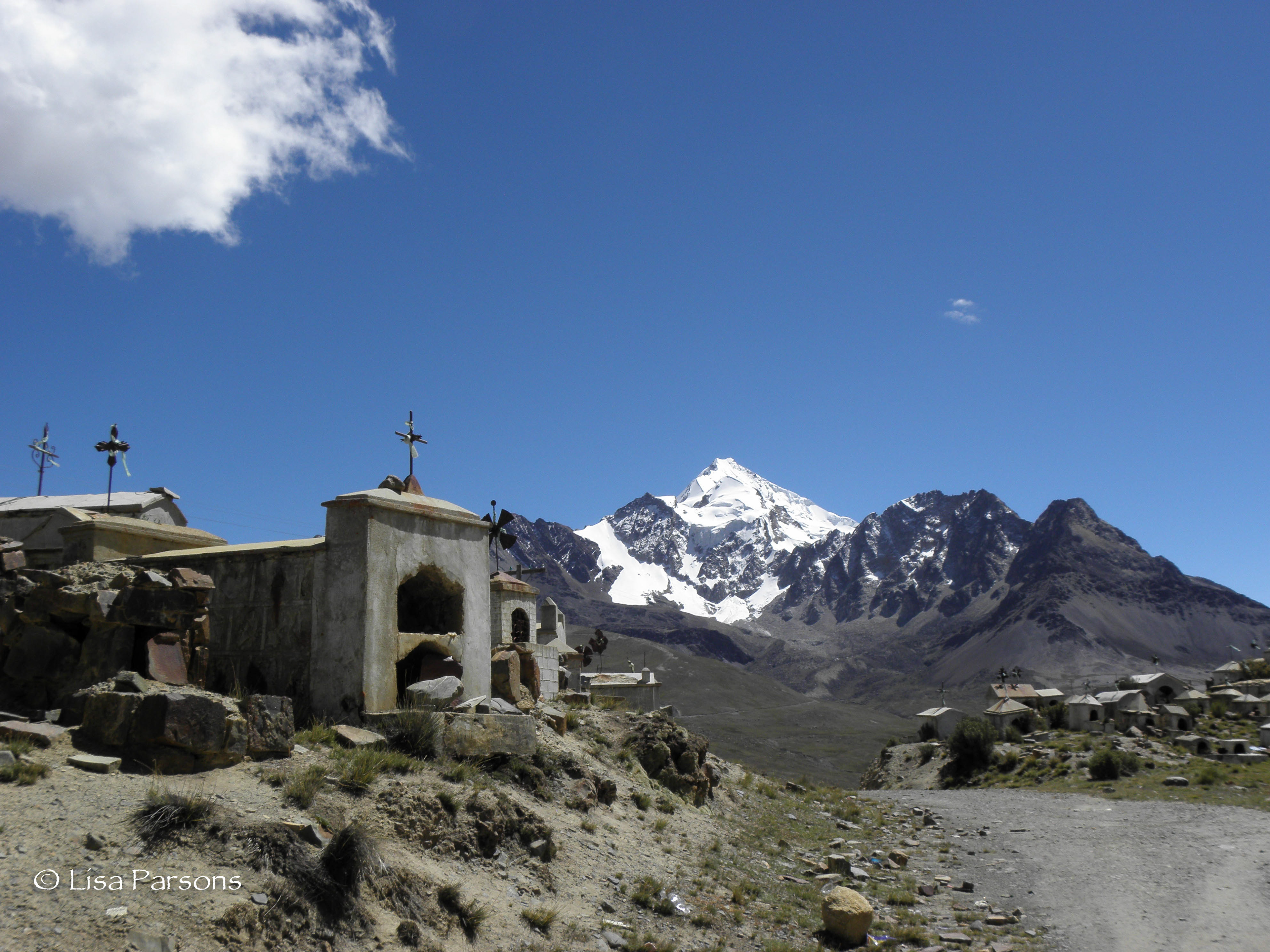 Huayna Potosí and a miner's grave yard.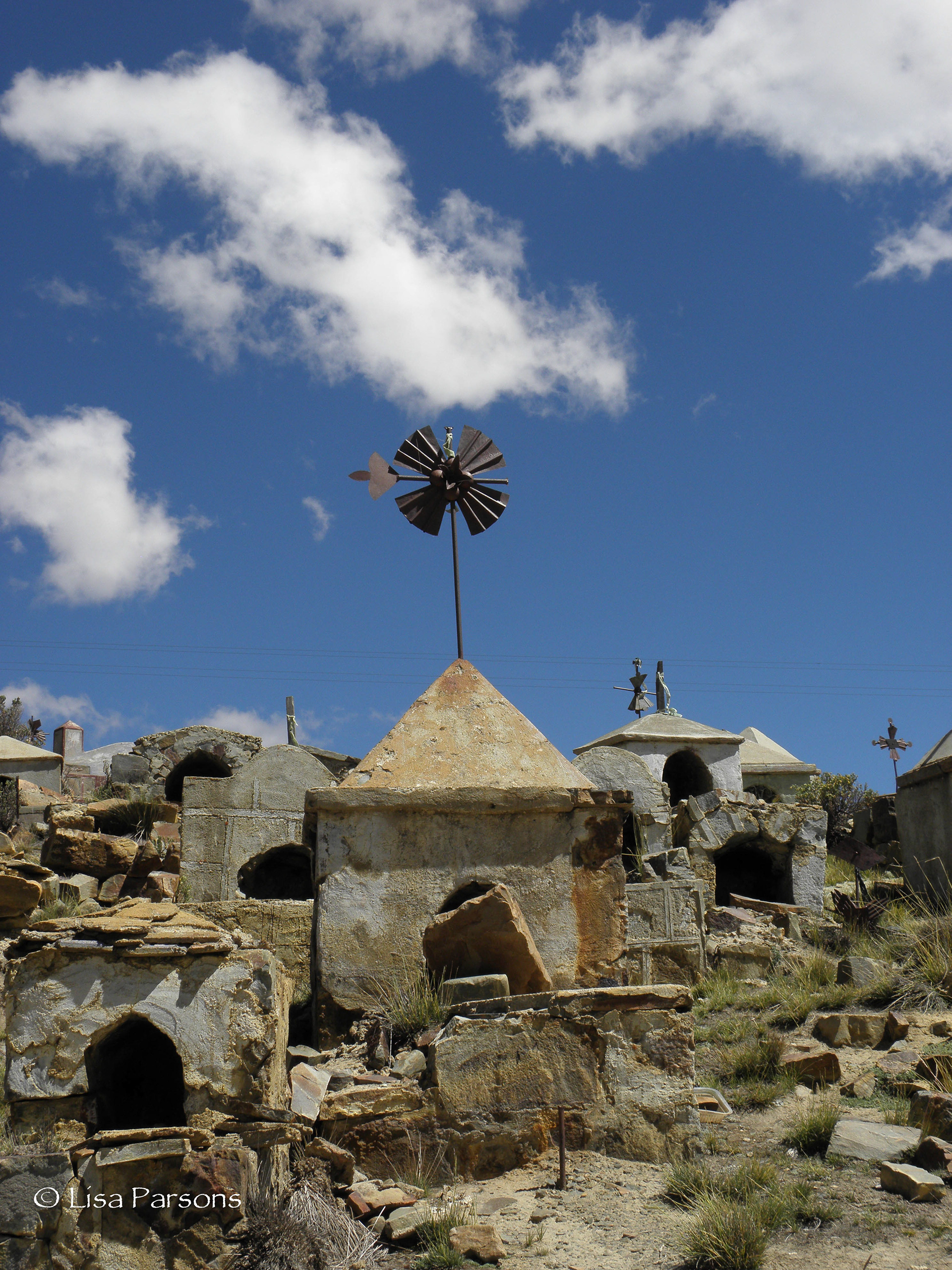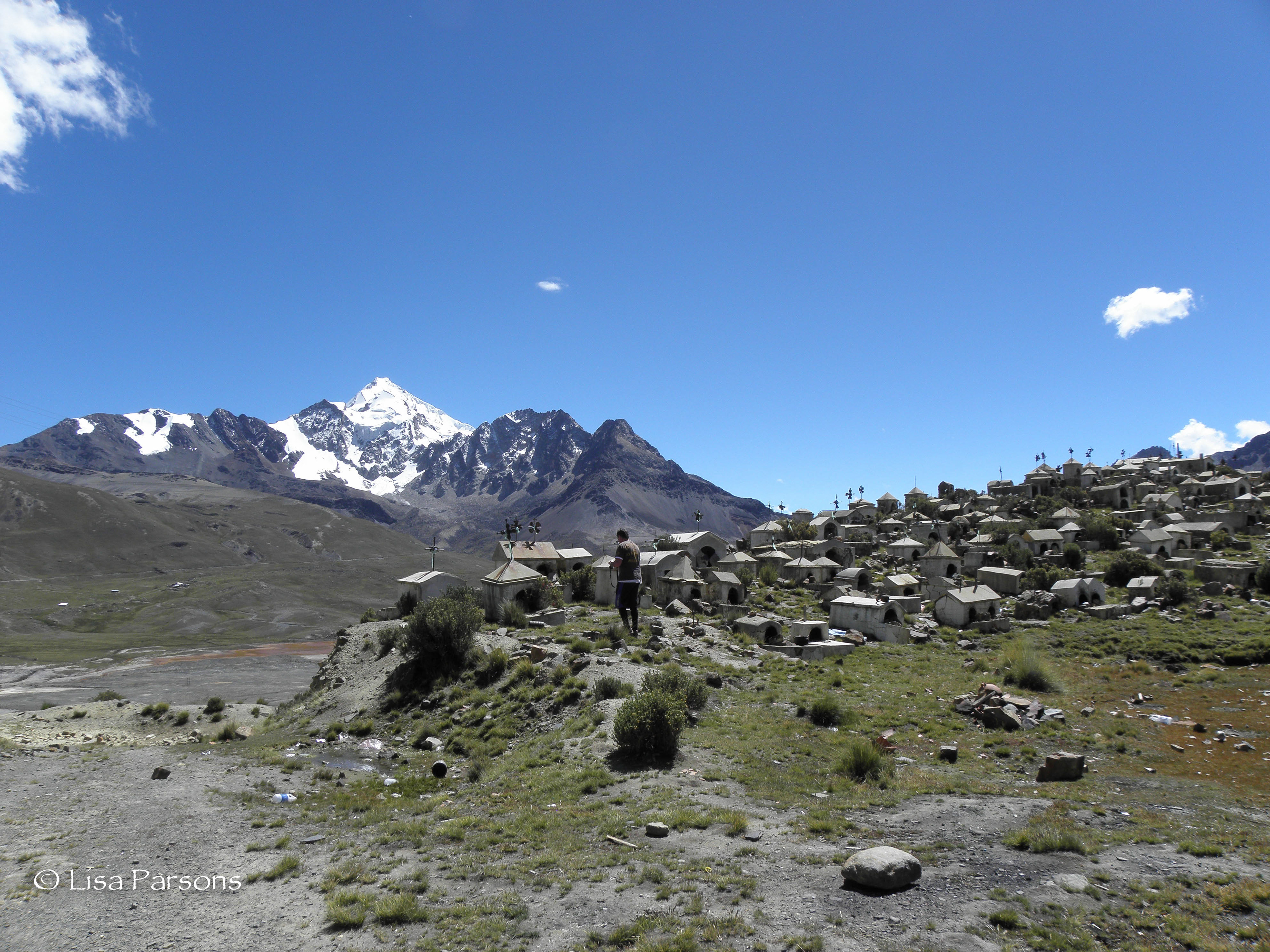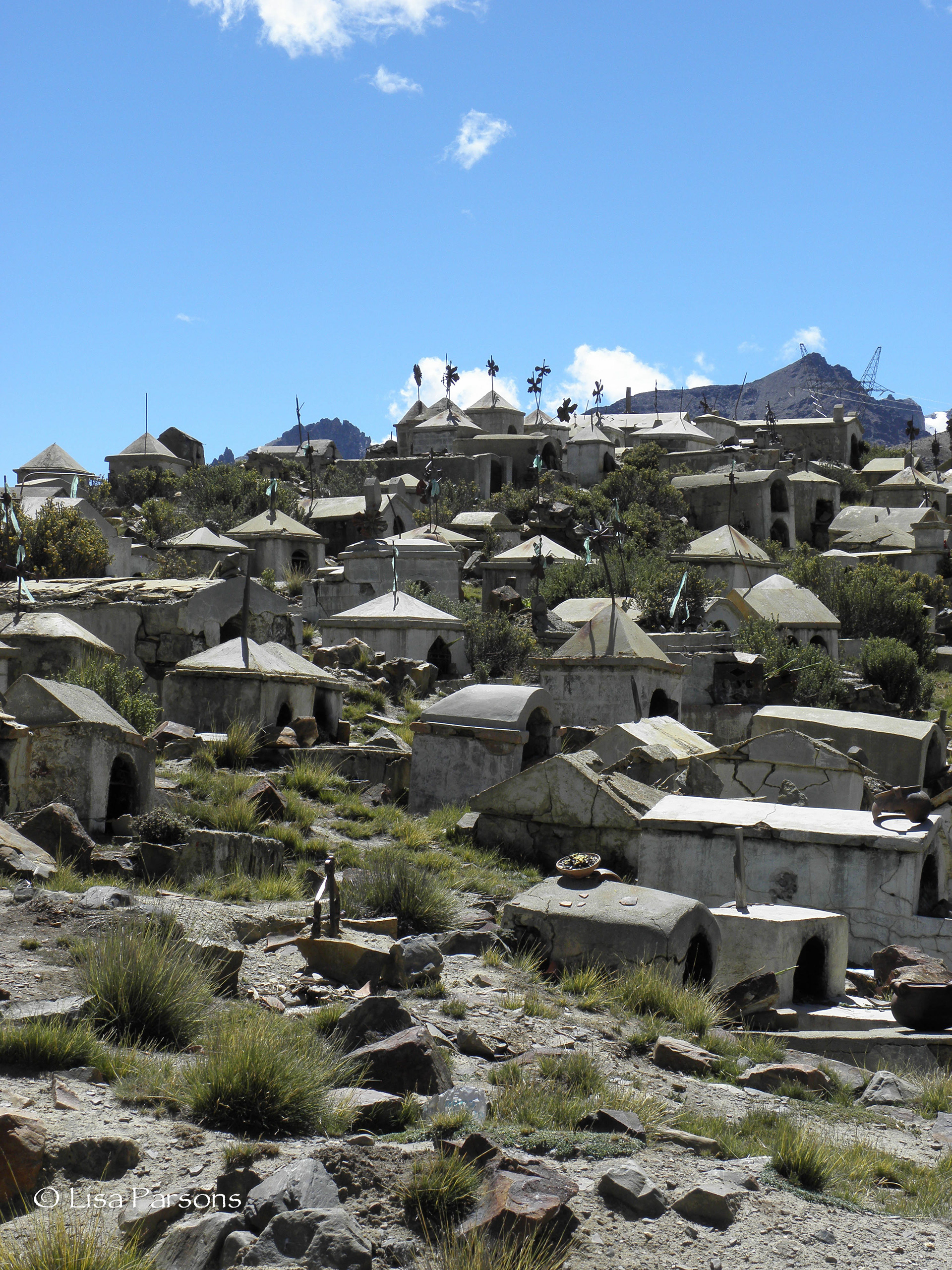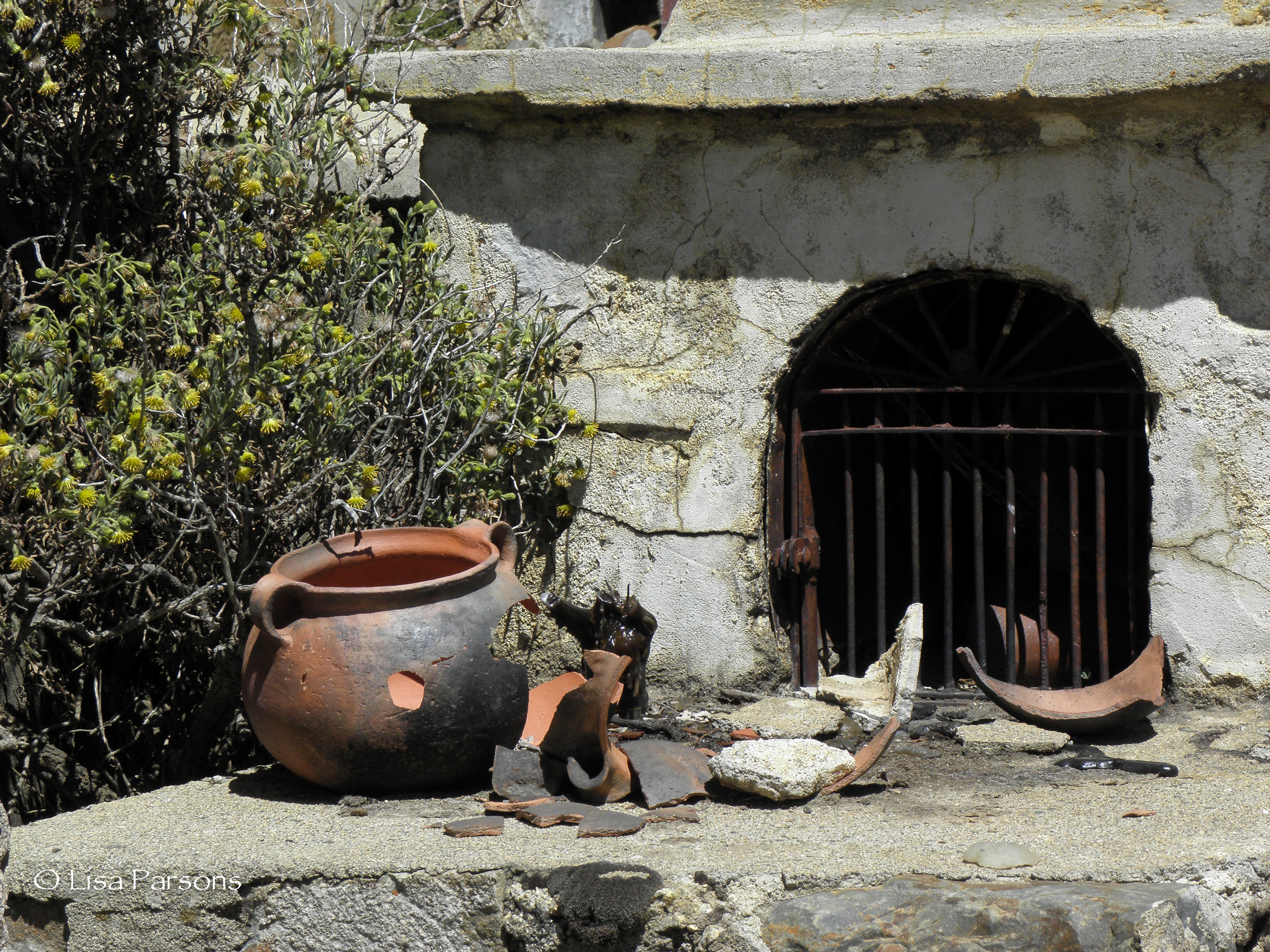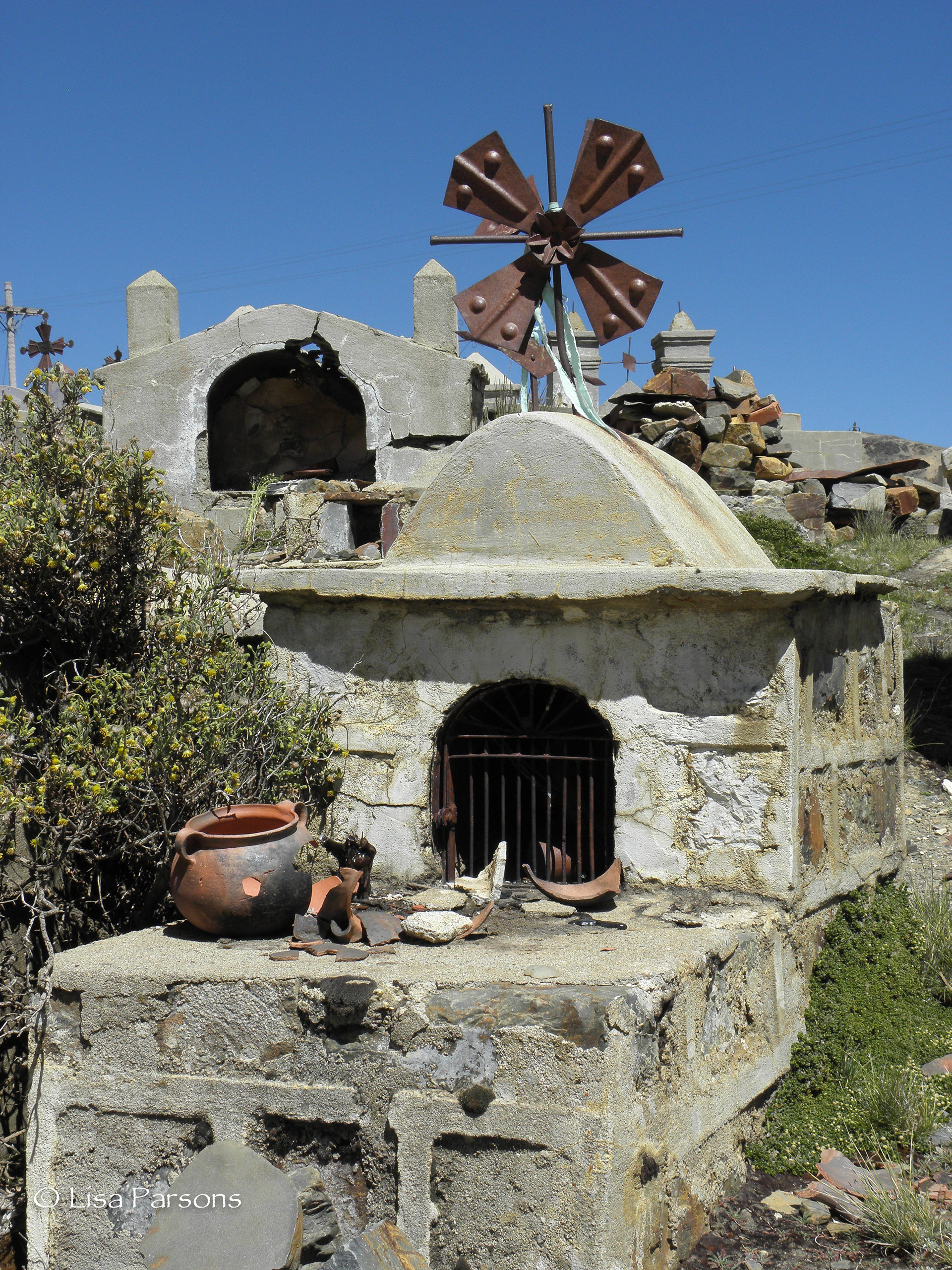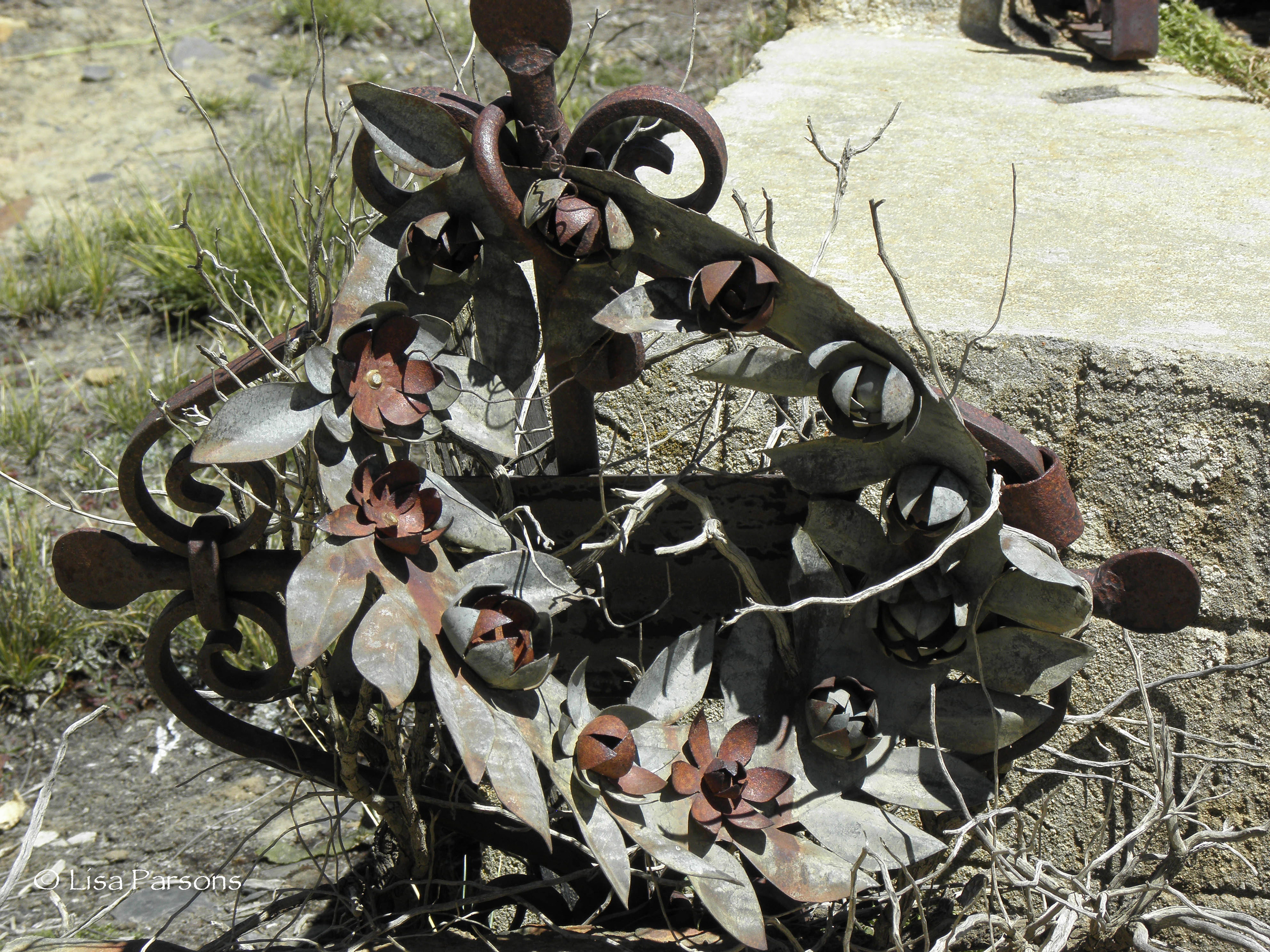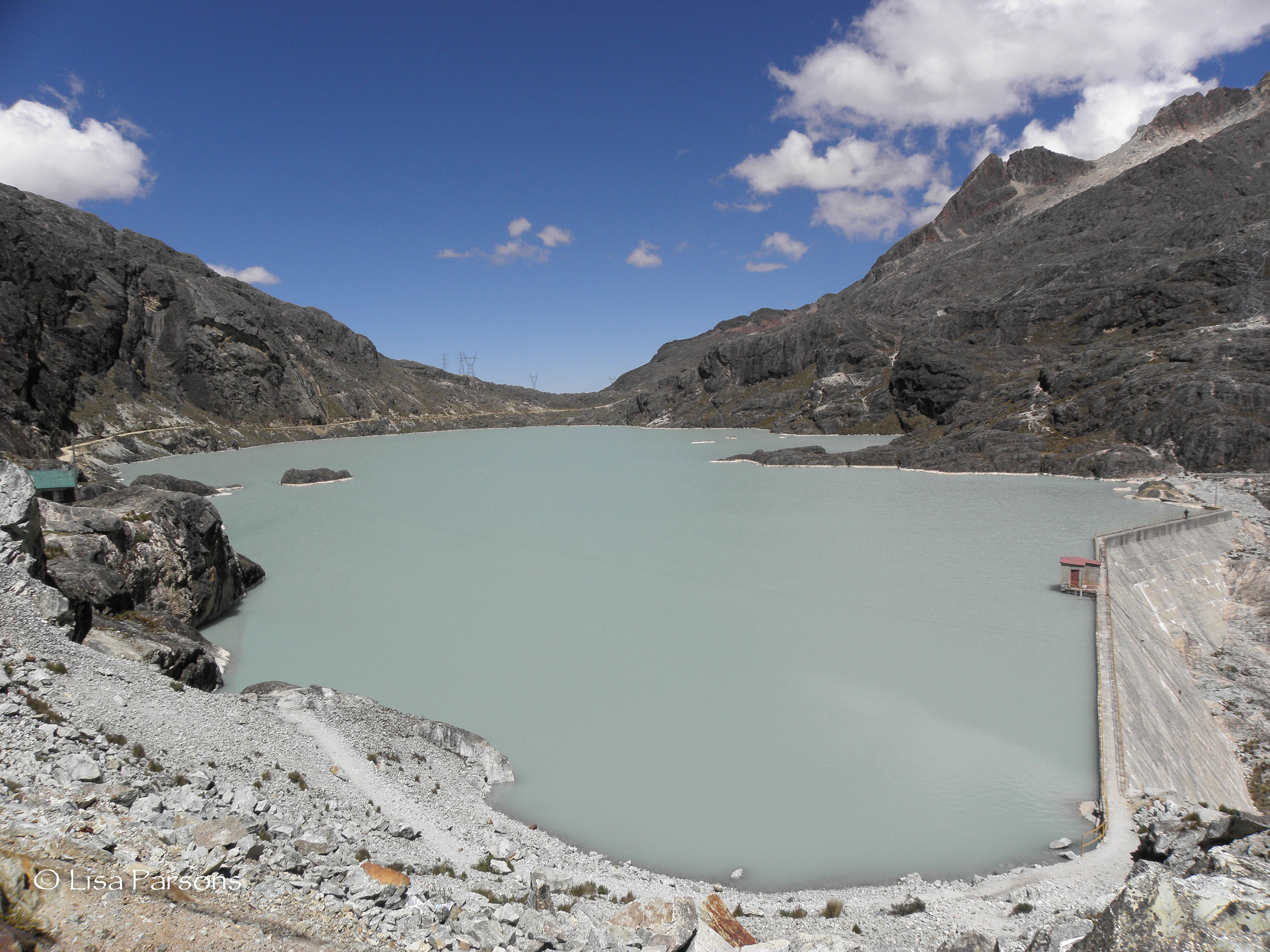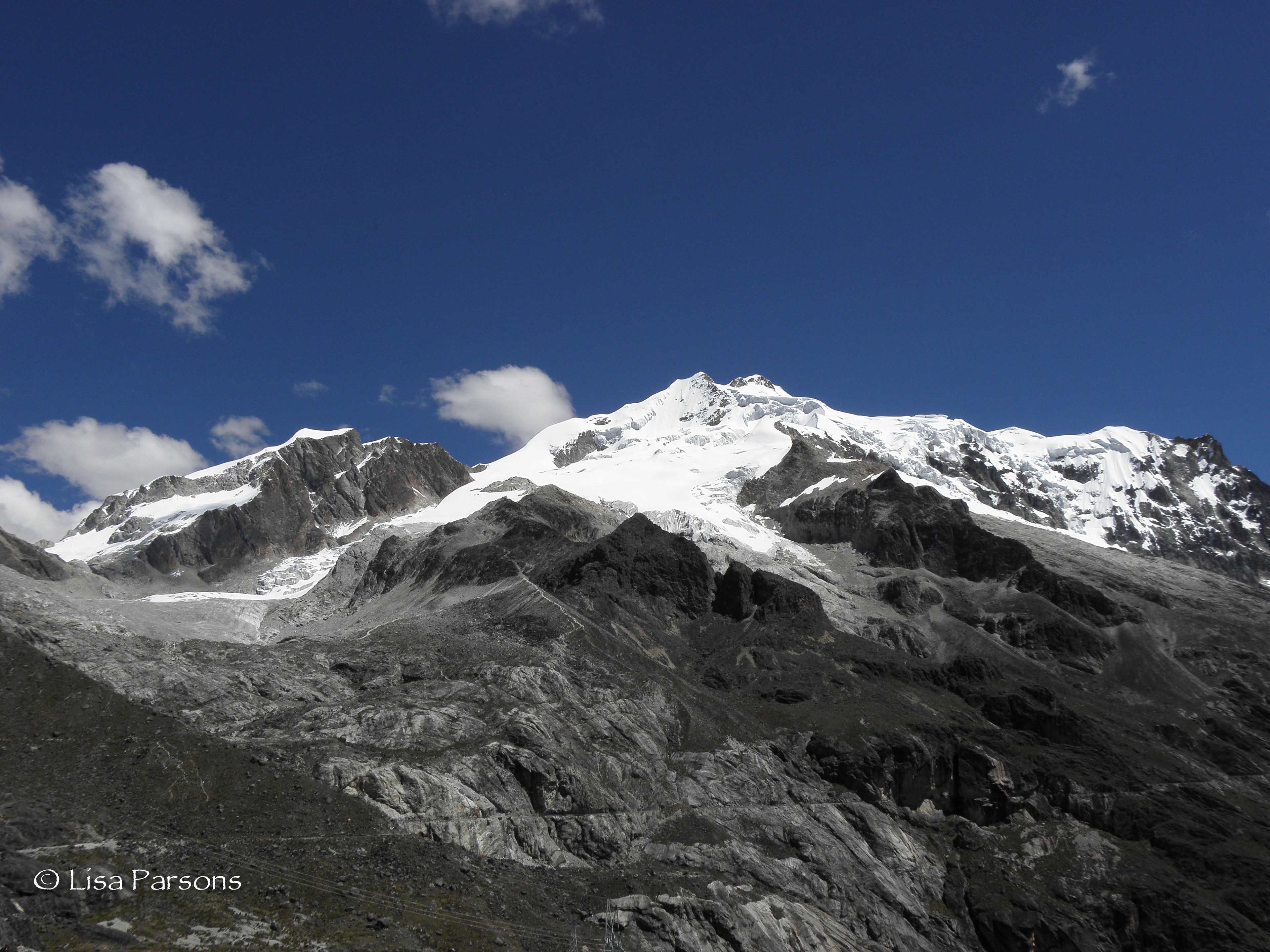 That side cut is our road!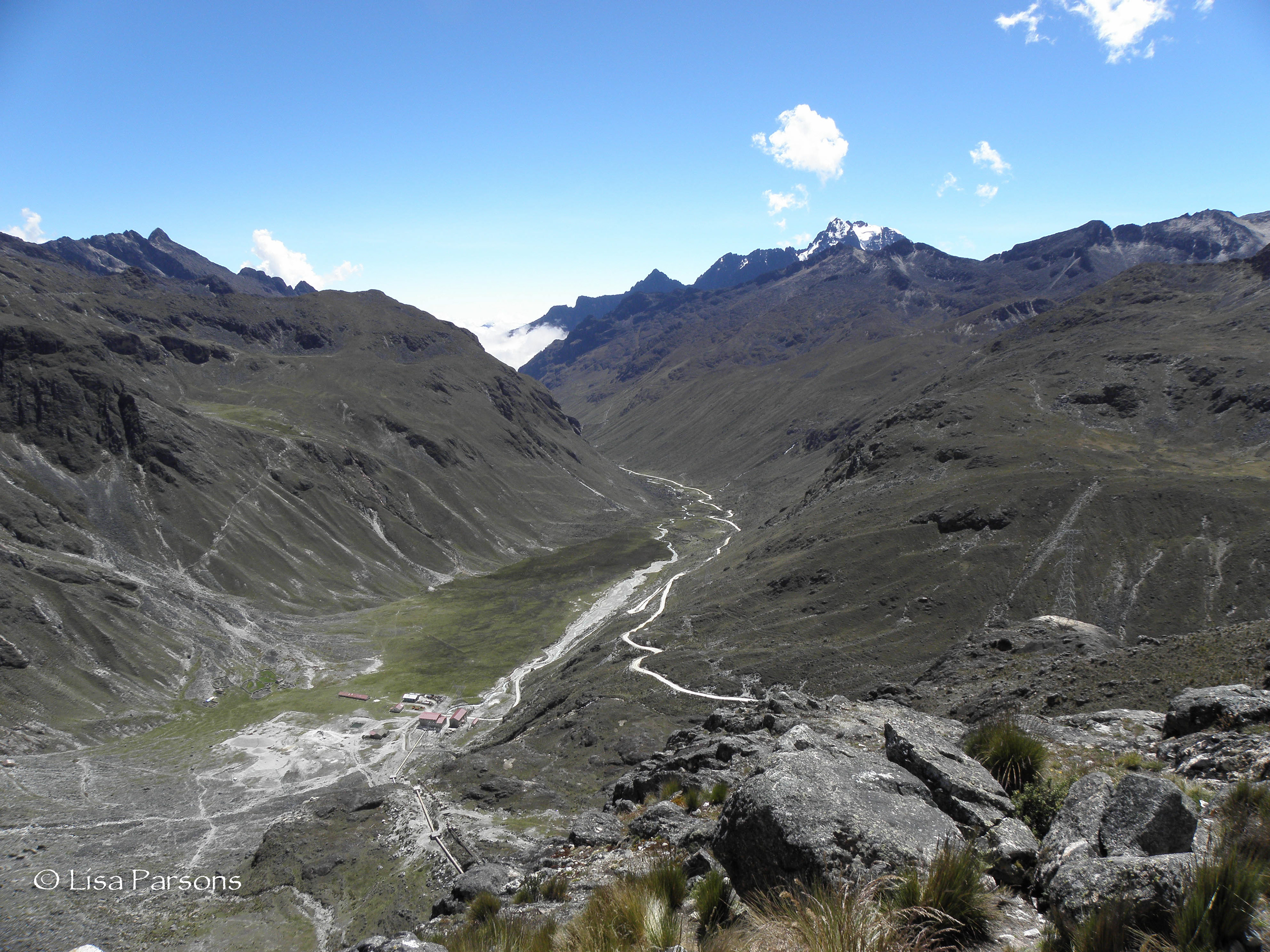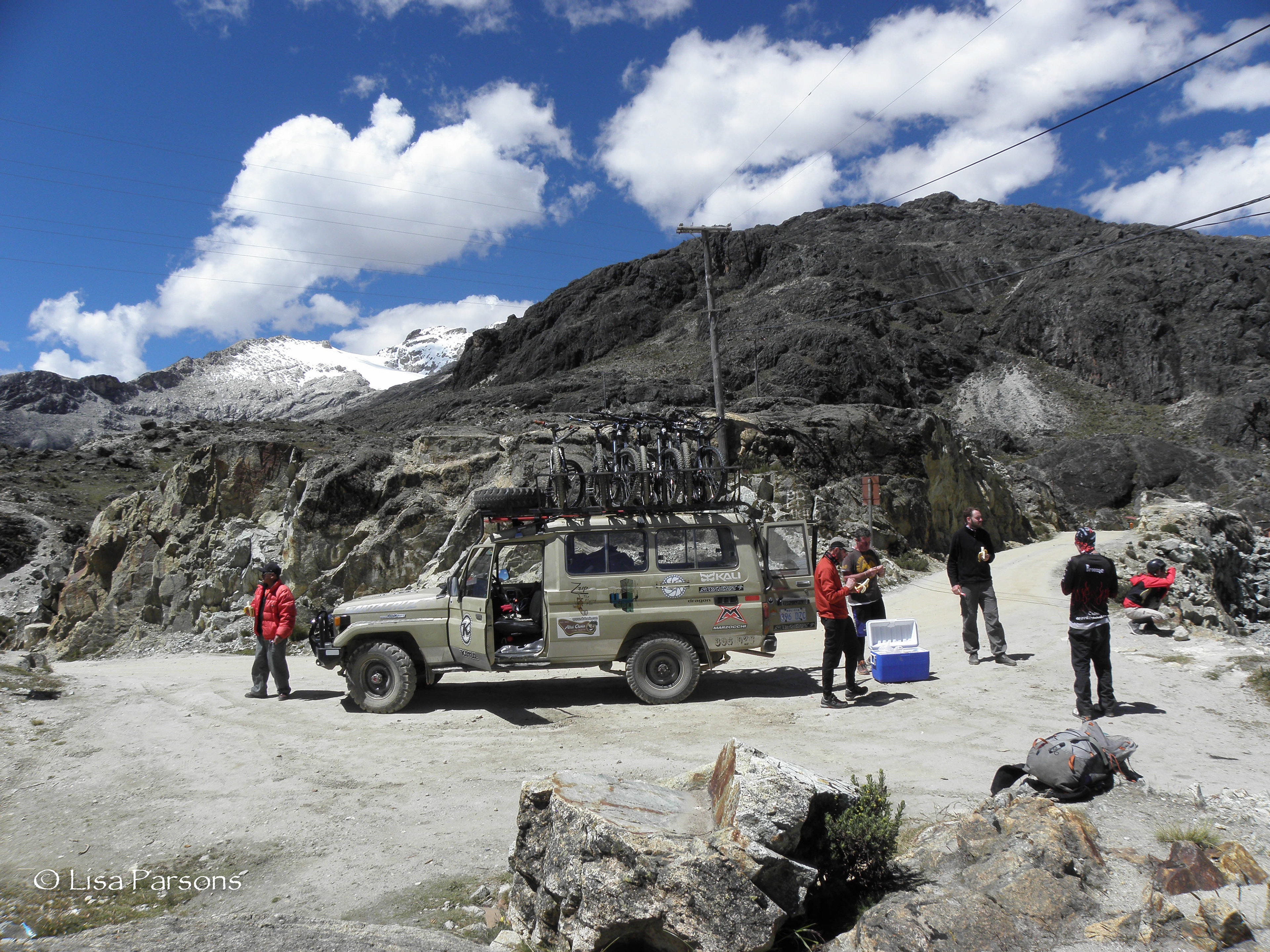 A short drive up to Zongo pass and we are ready for the rest of our downhill adventure!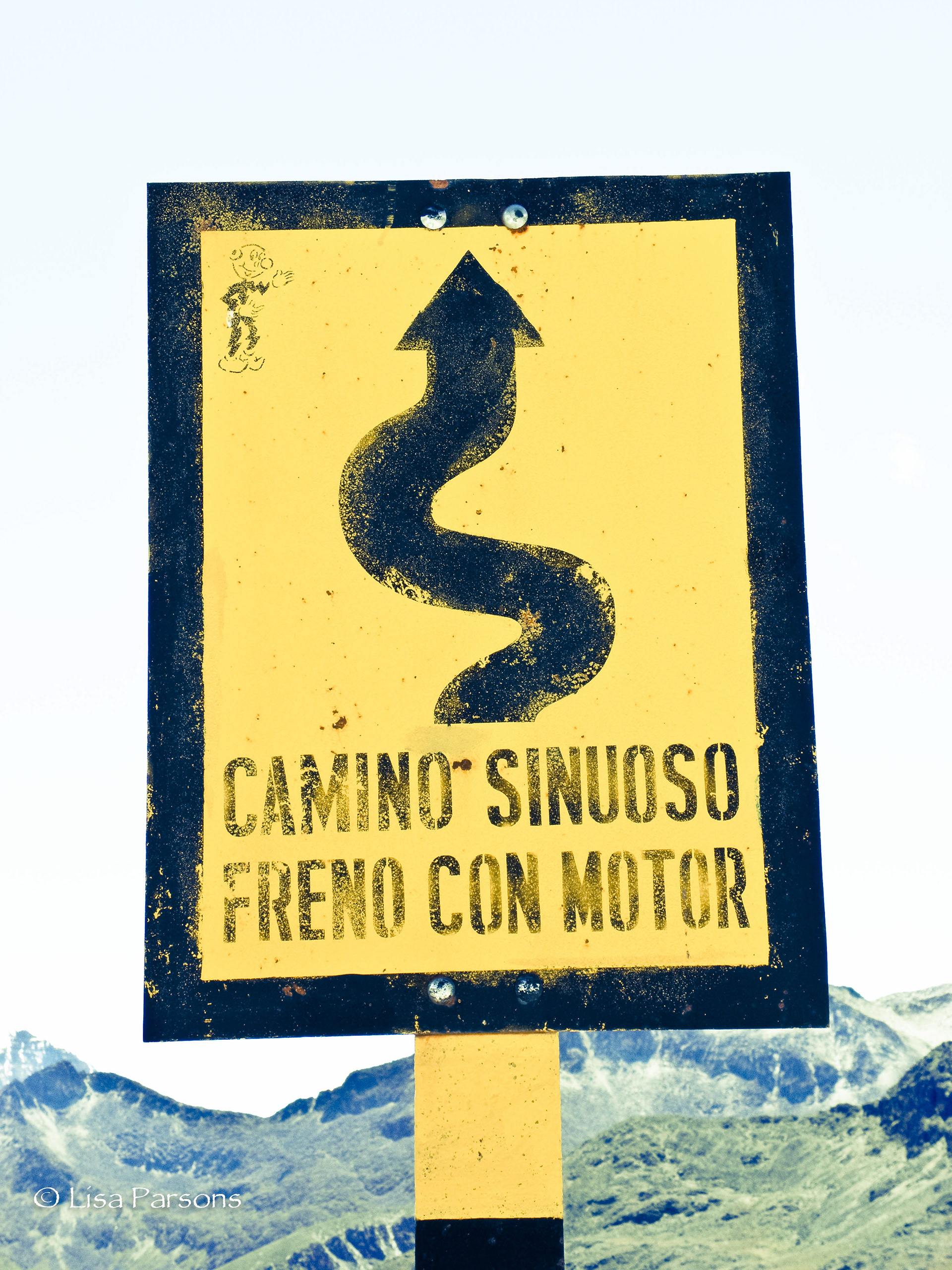 One of my all time favorite signs.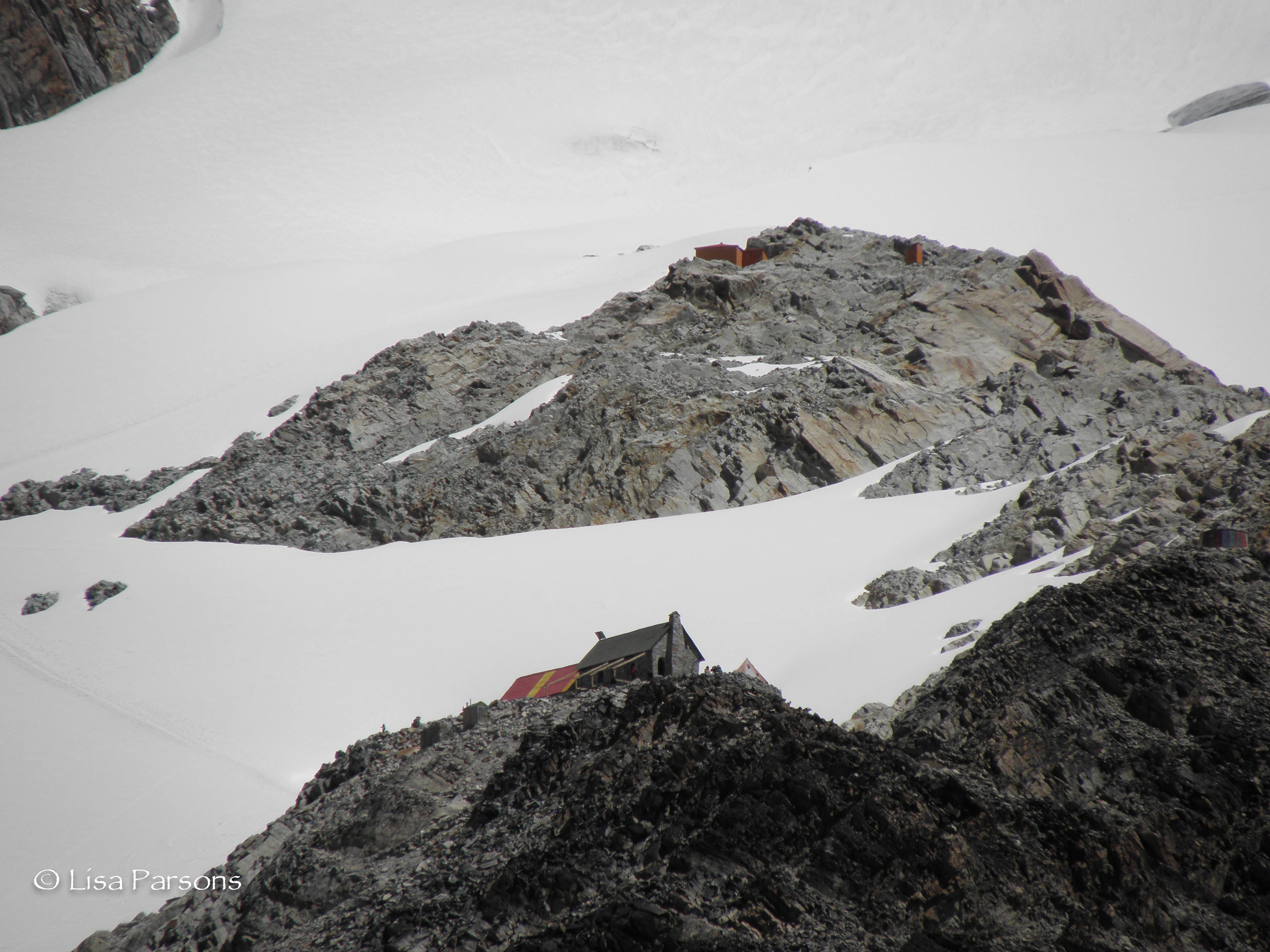 Climbing camp for ascent of Condoriri Huayna Potosi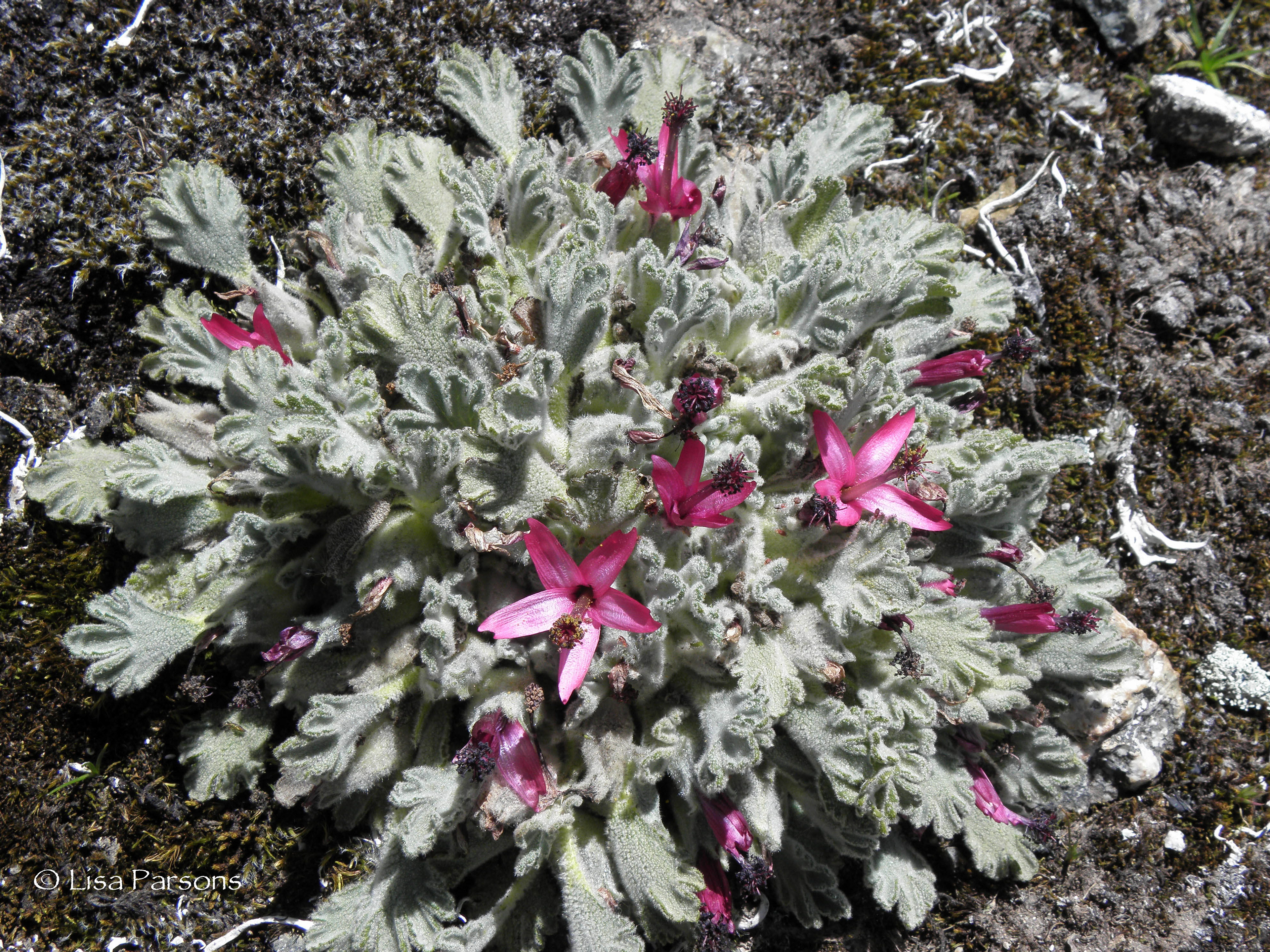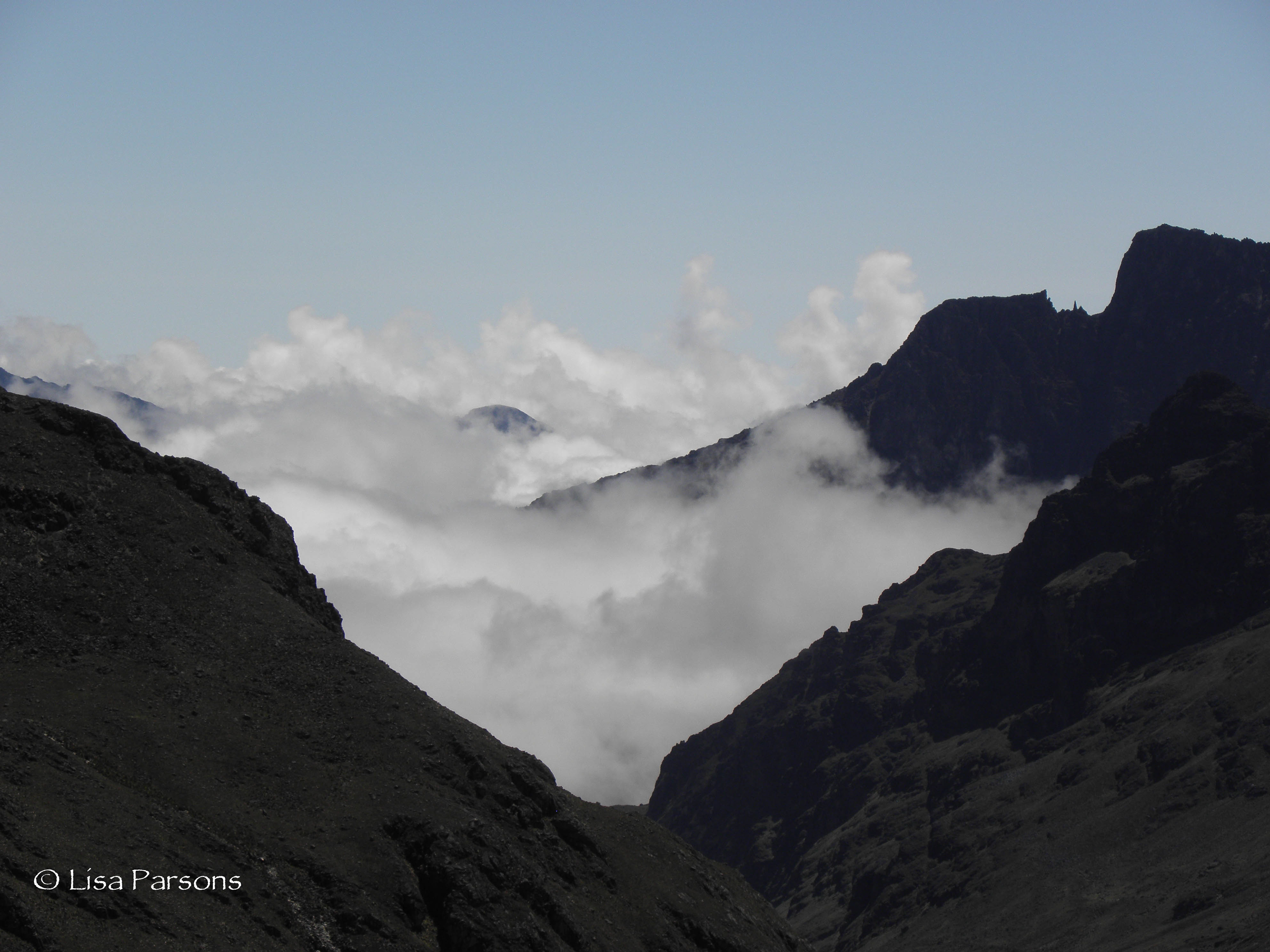 Clouds in the rainforest valley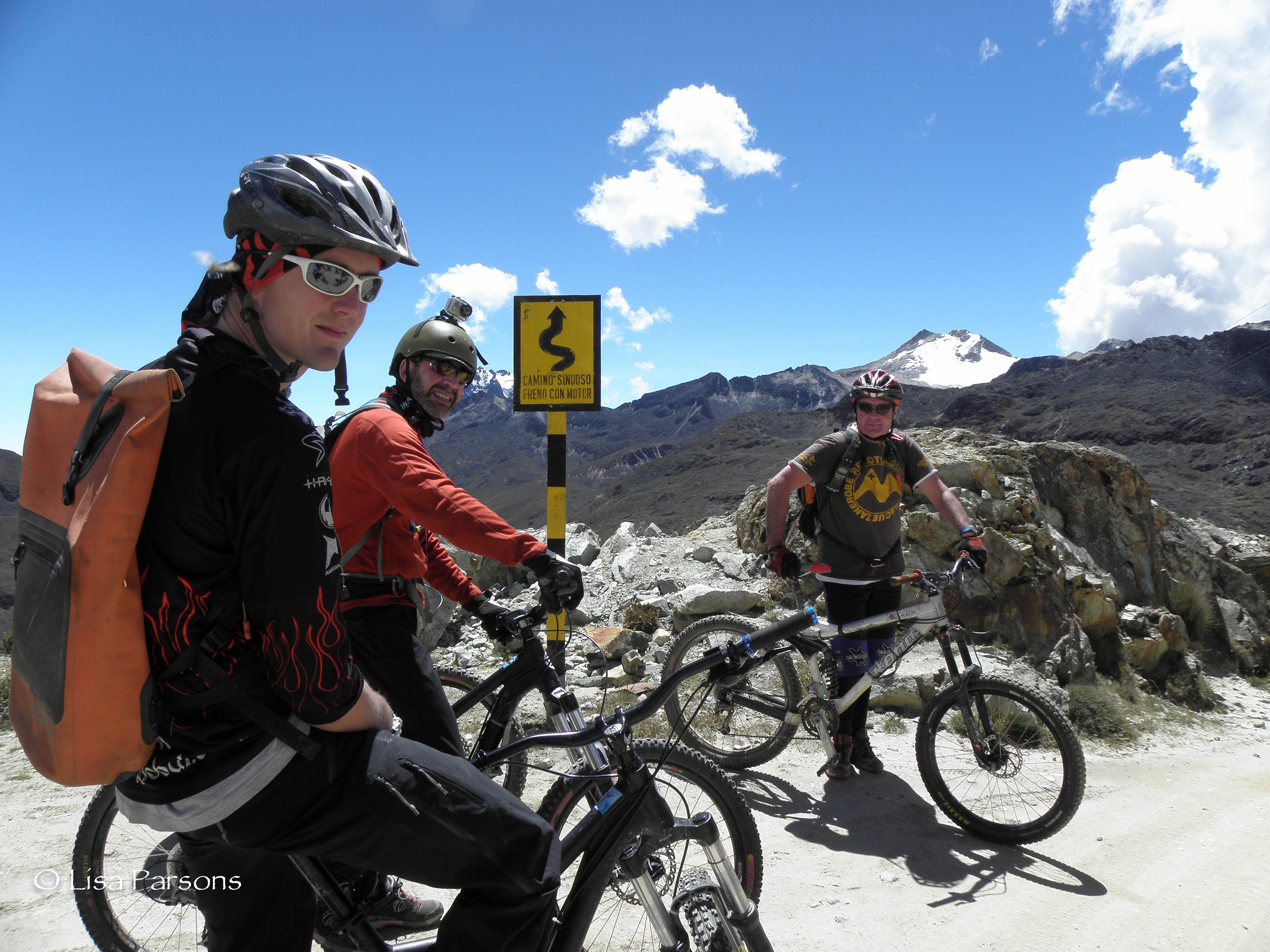 Ready for the sinuous road!