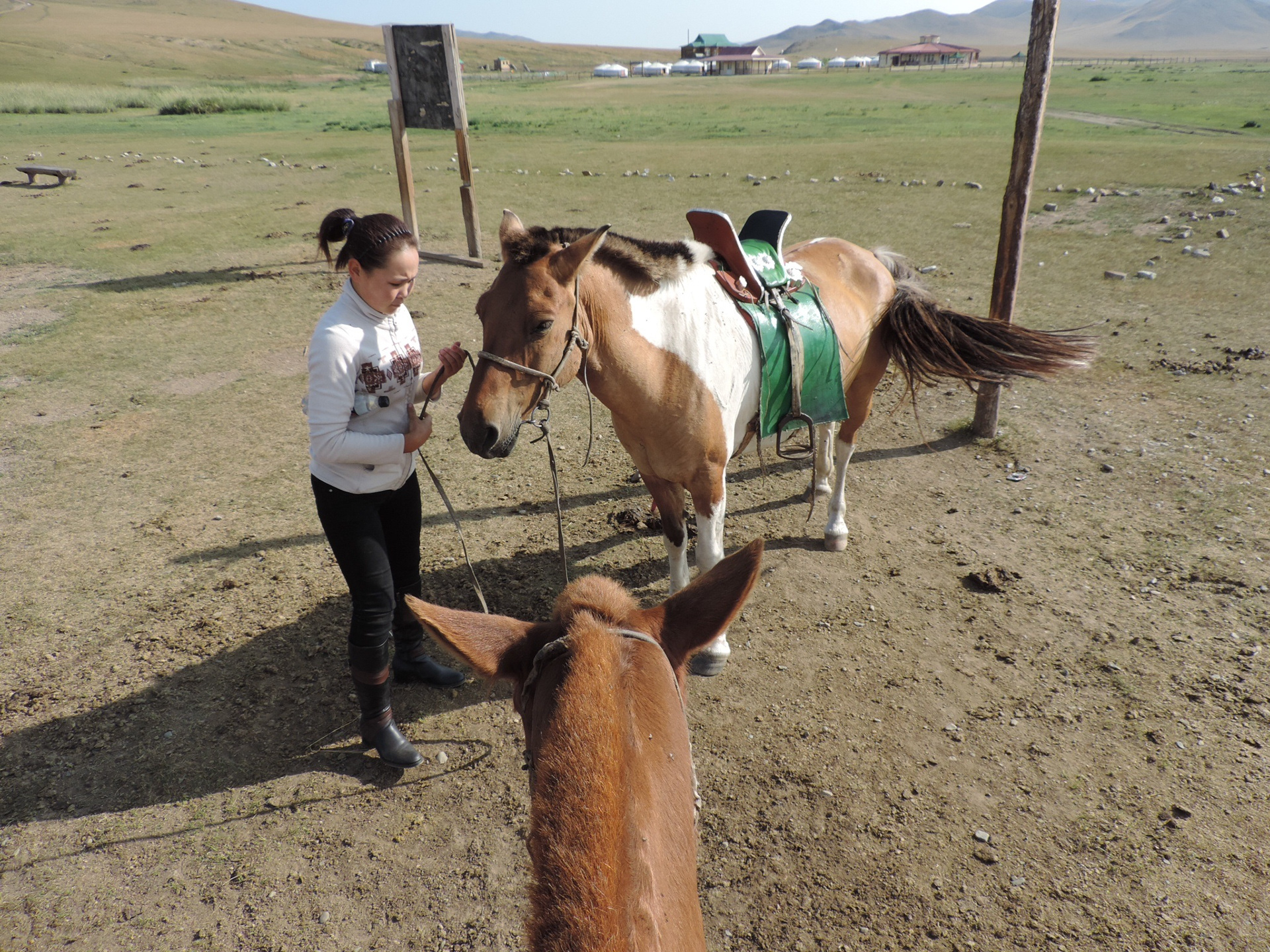 On top of my new friend Zud.  Ahead my 15 year old guide and her horse.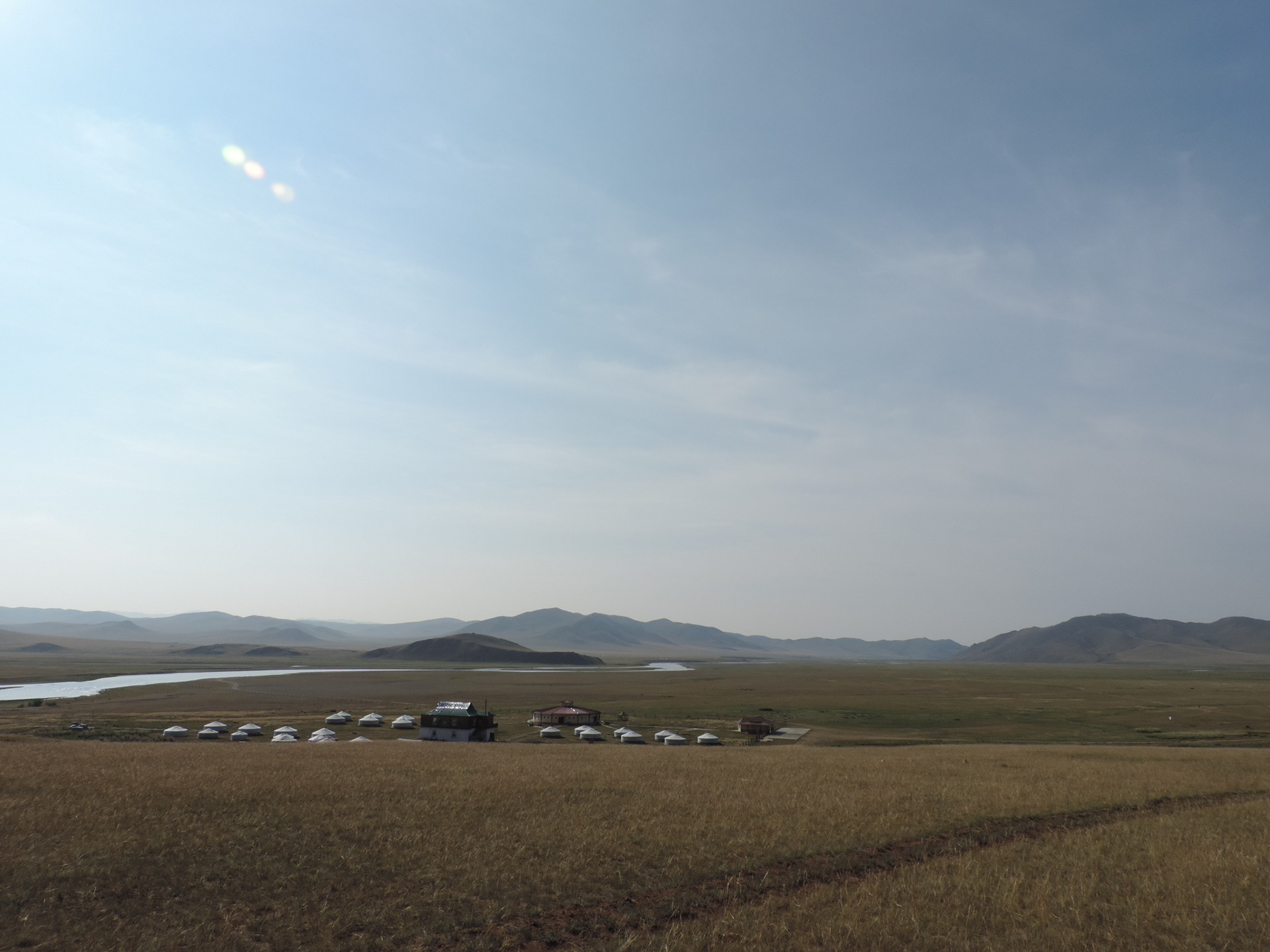 Looking back at Steppe Nomads.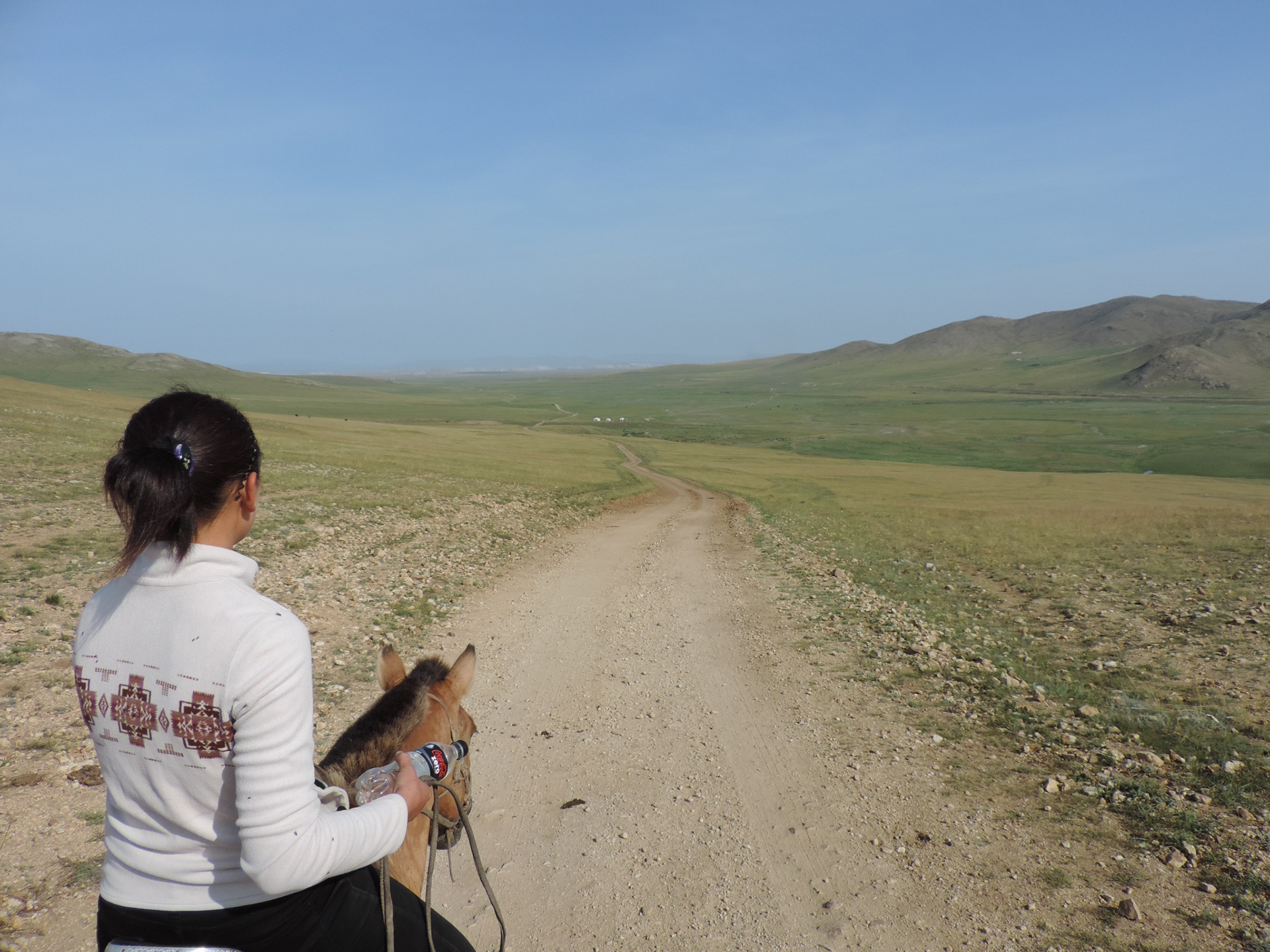 Barren landscape with a story to tell.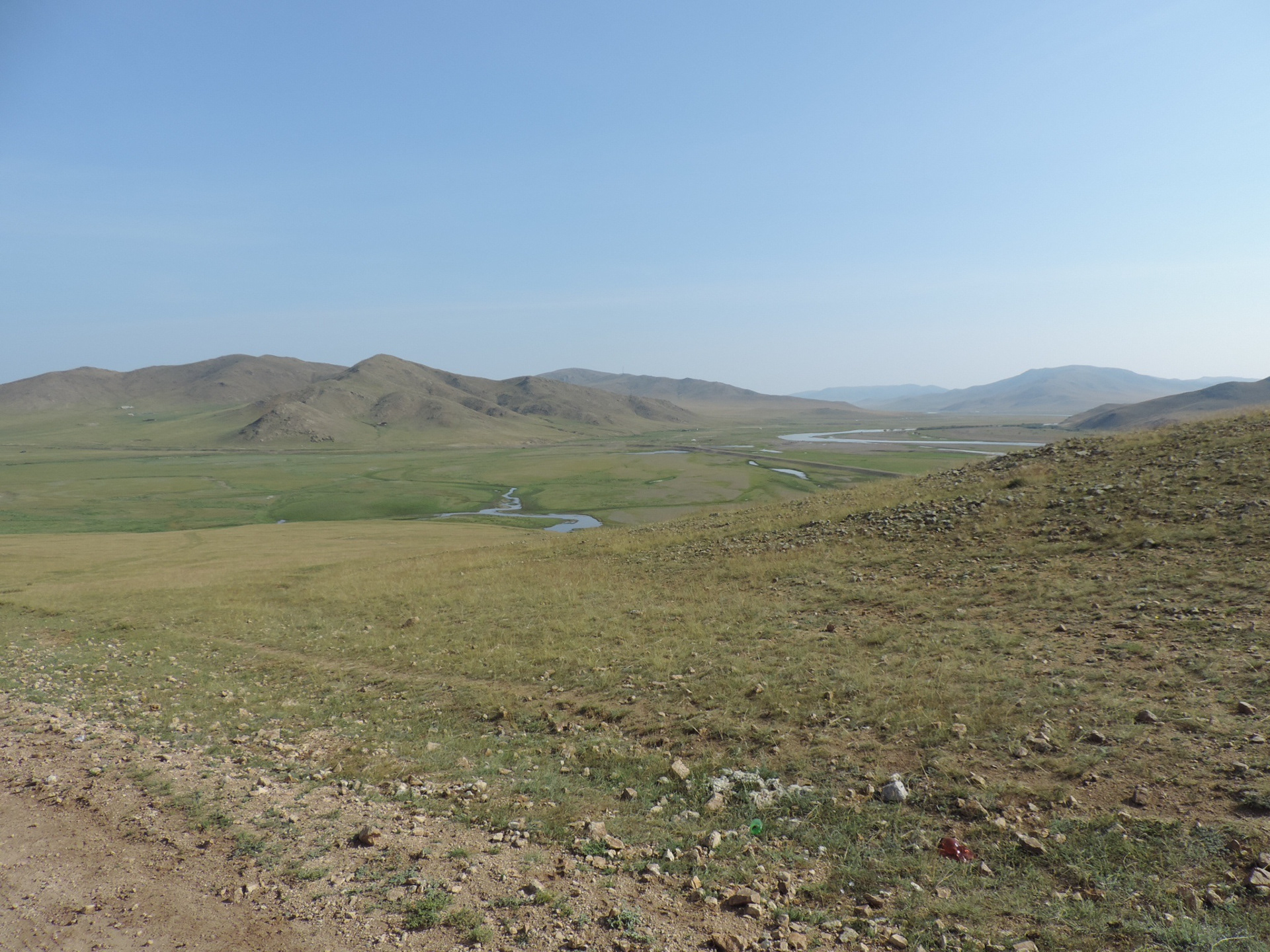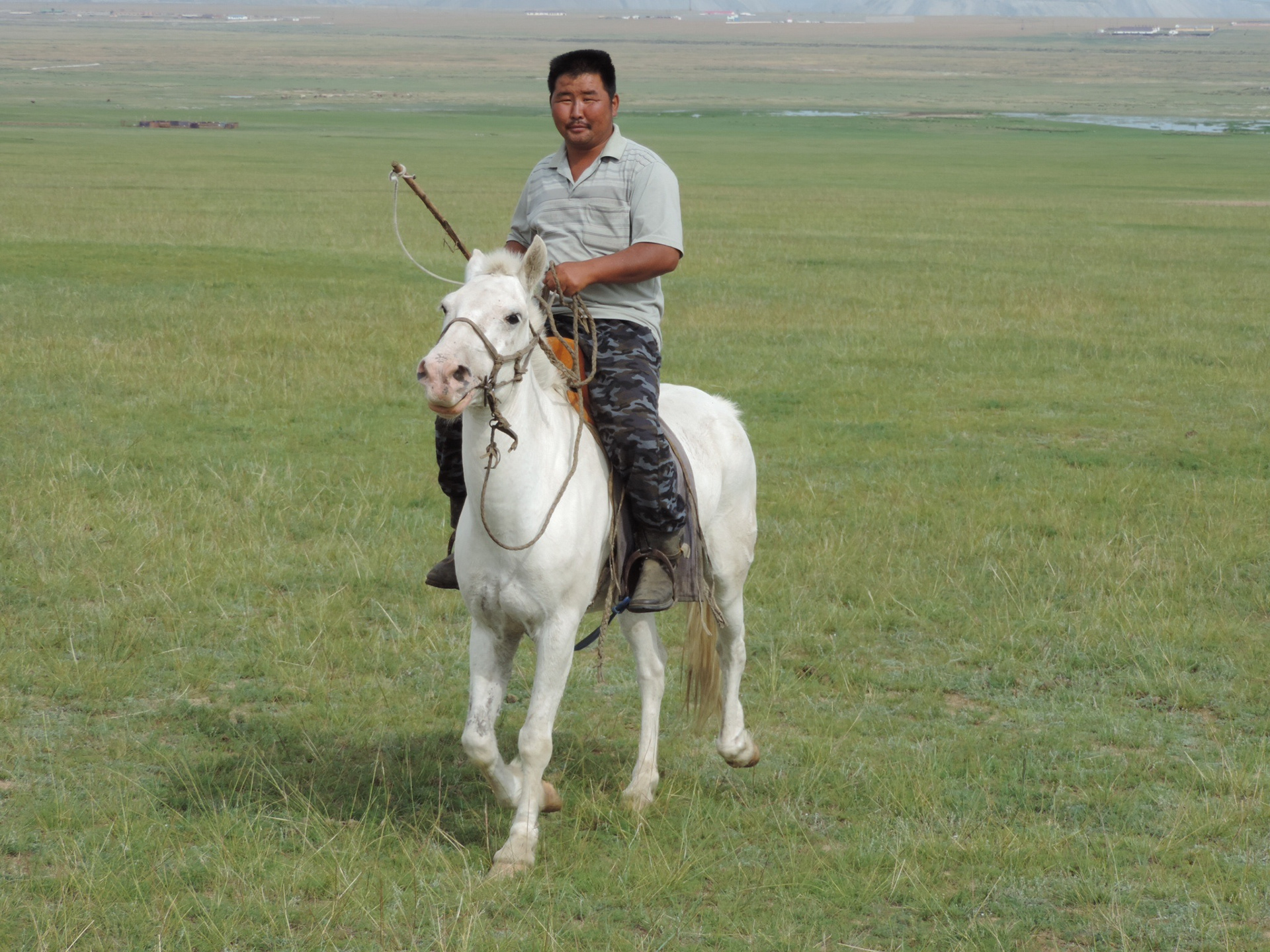 Mongolian herdsman (matching)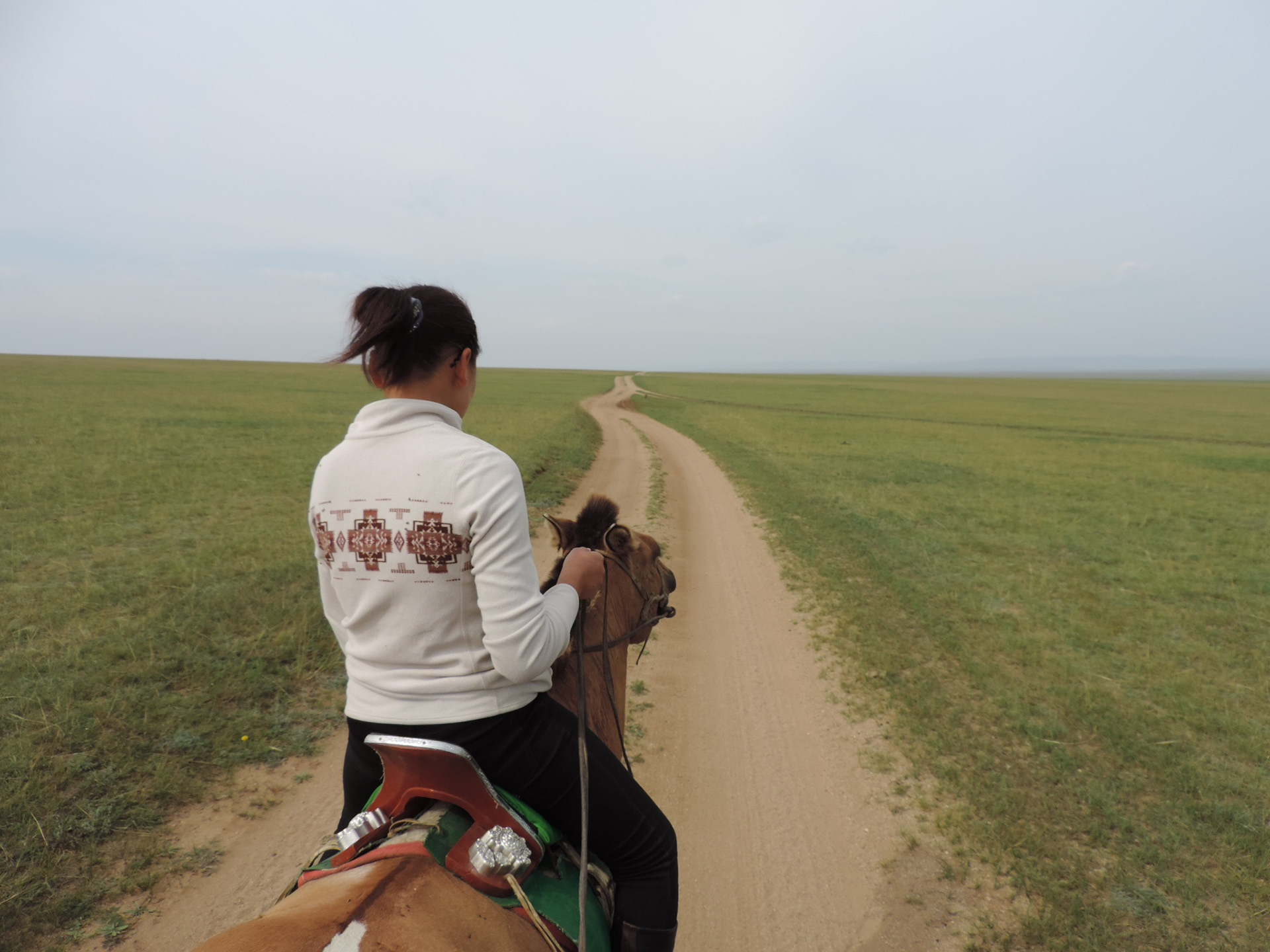 On our way to two lakes (nu:r)
For Molly and Adam. I found the goat from hoodwinked!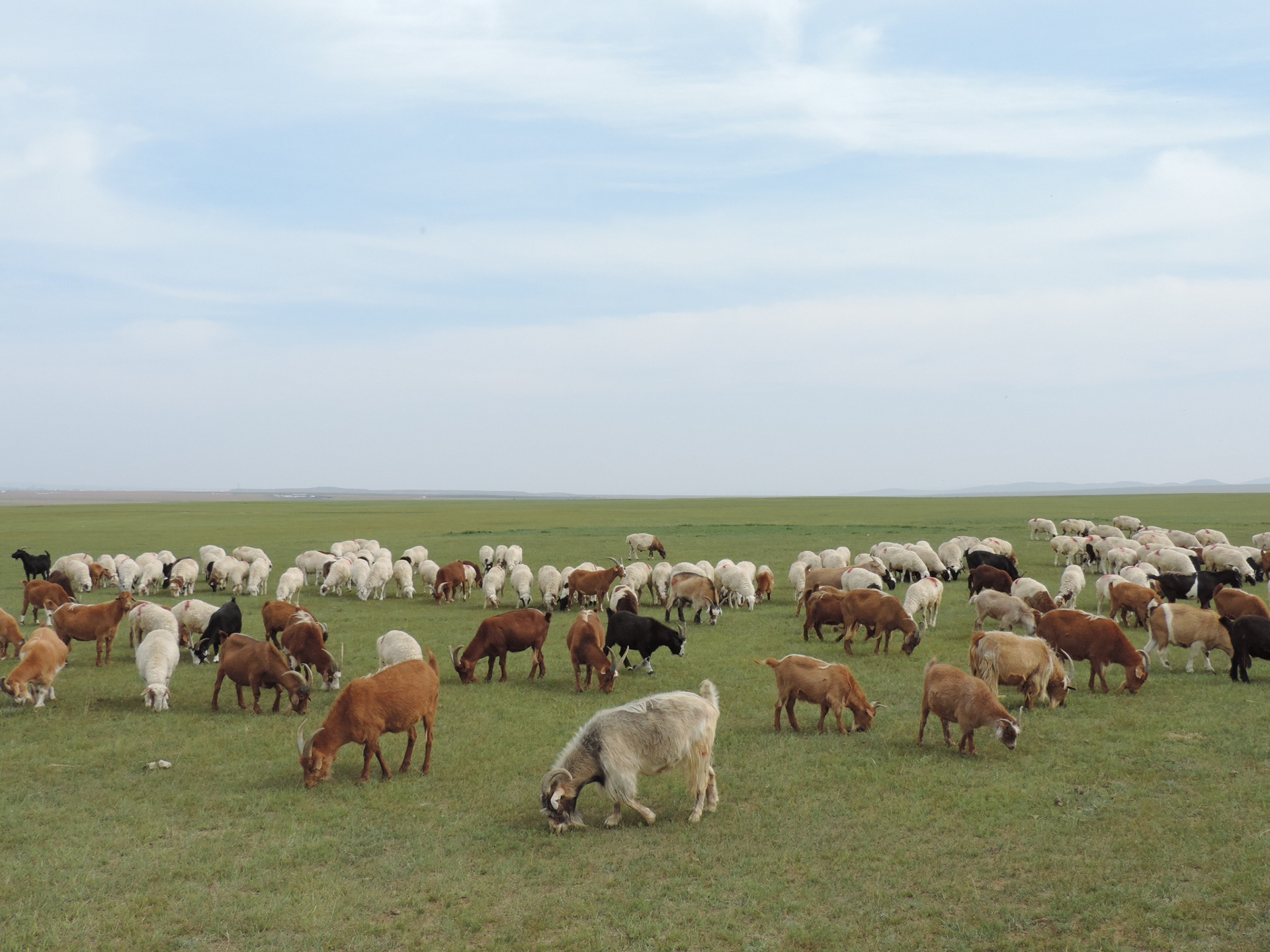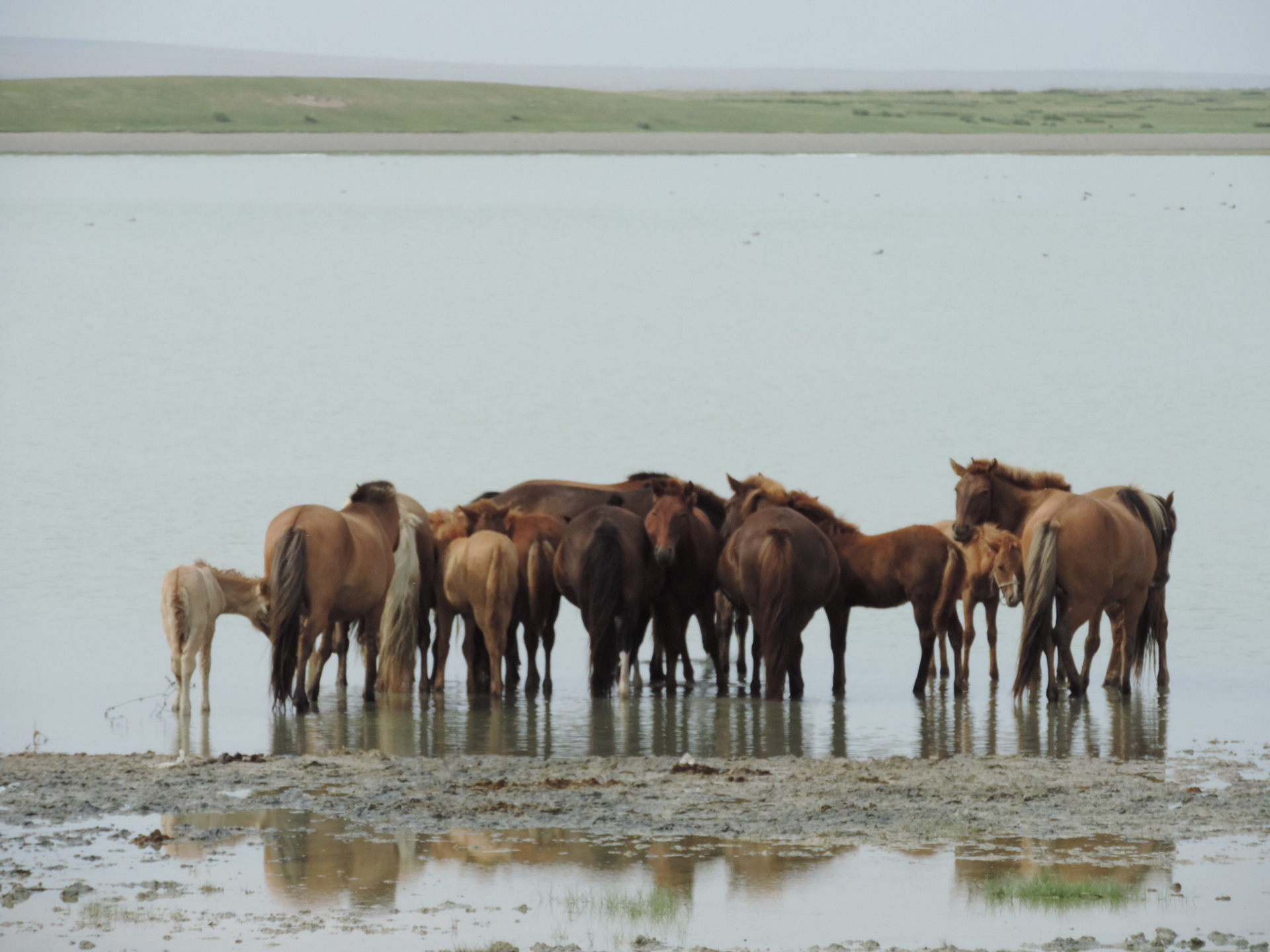 The Beautiful Mongolian Horses.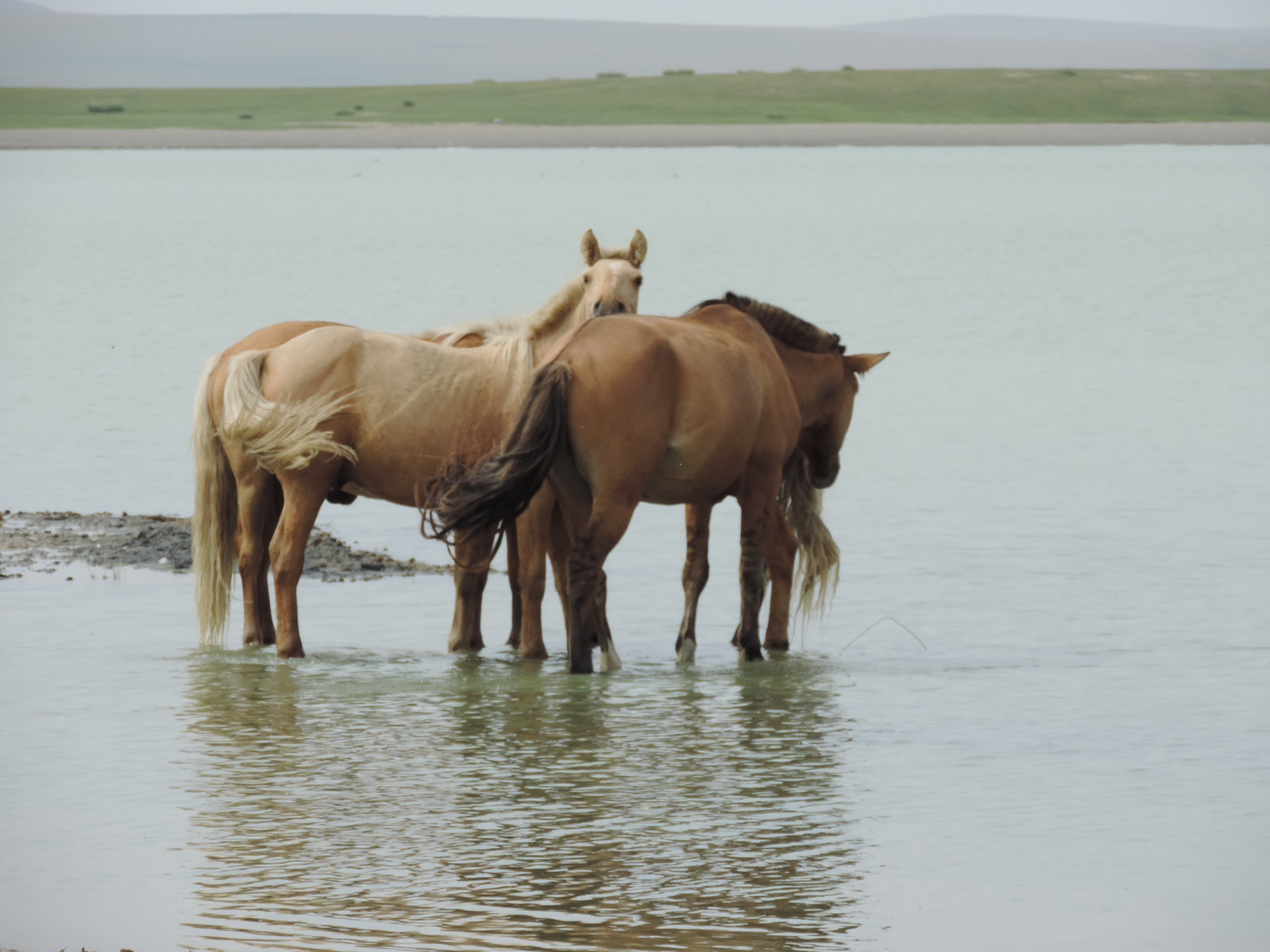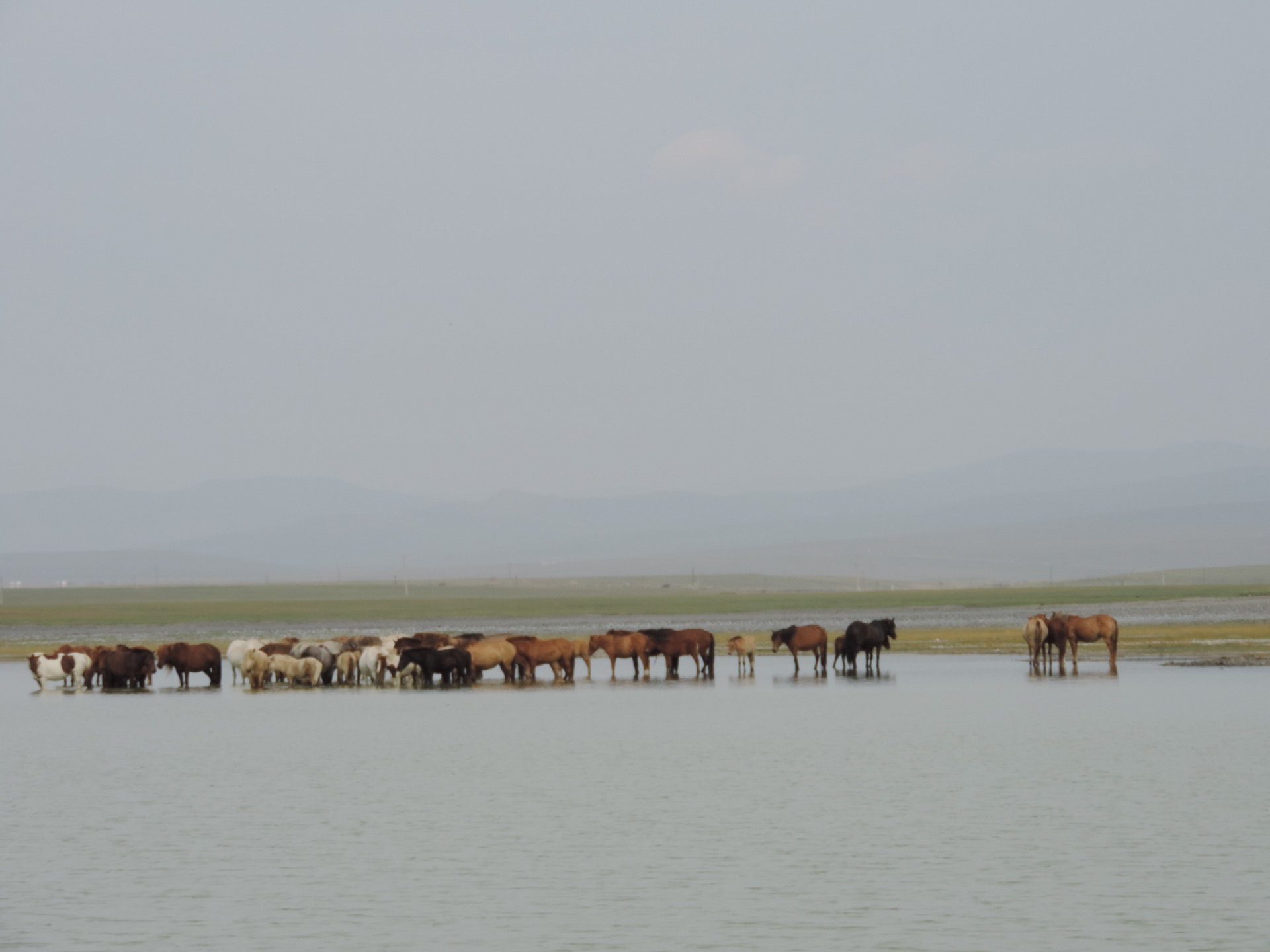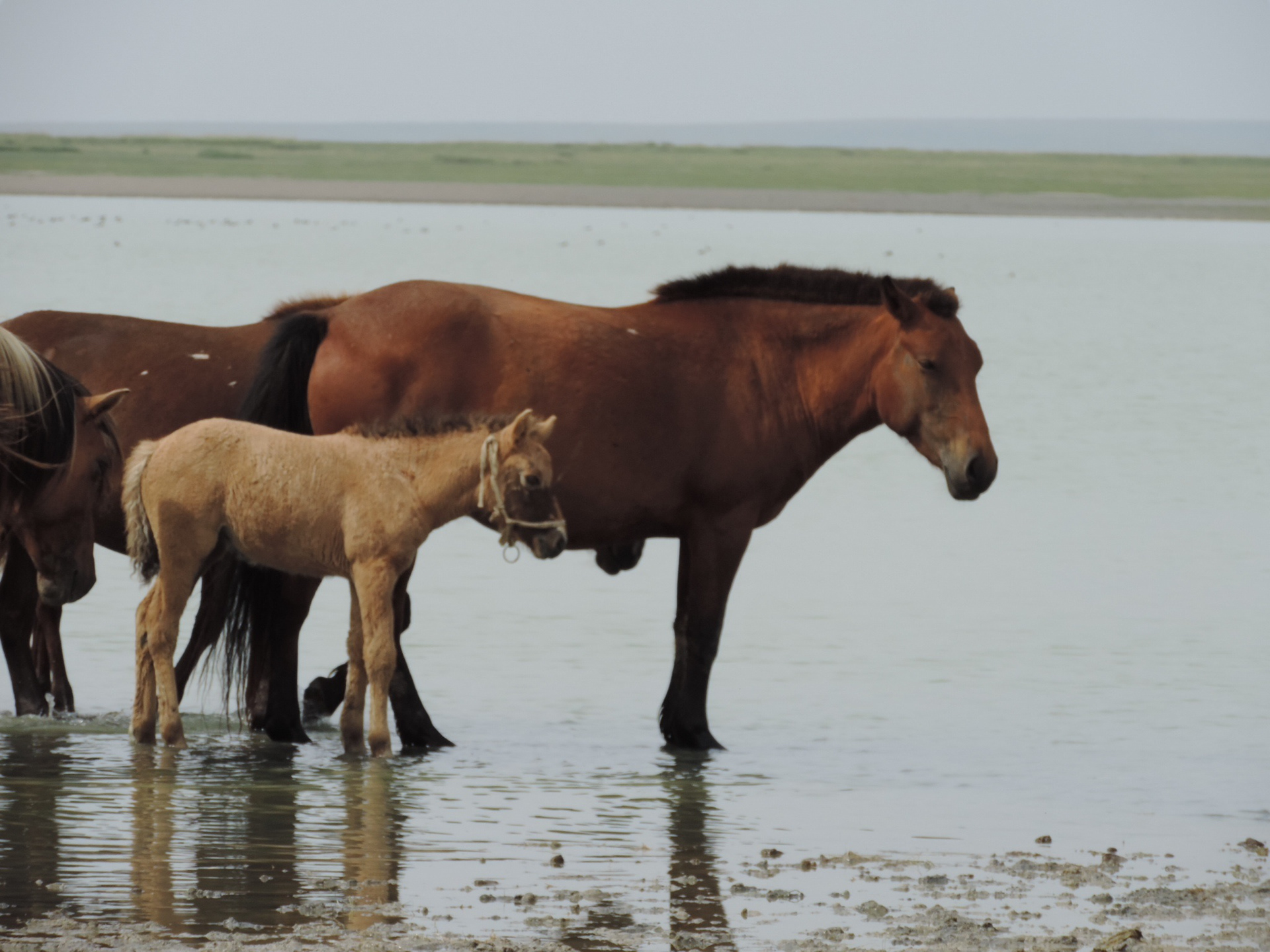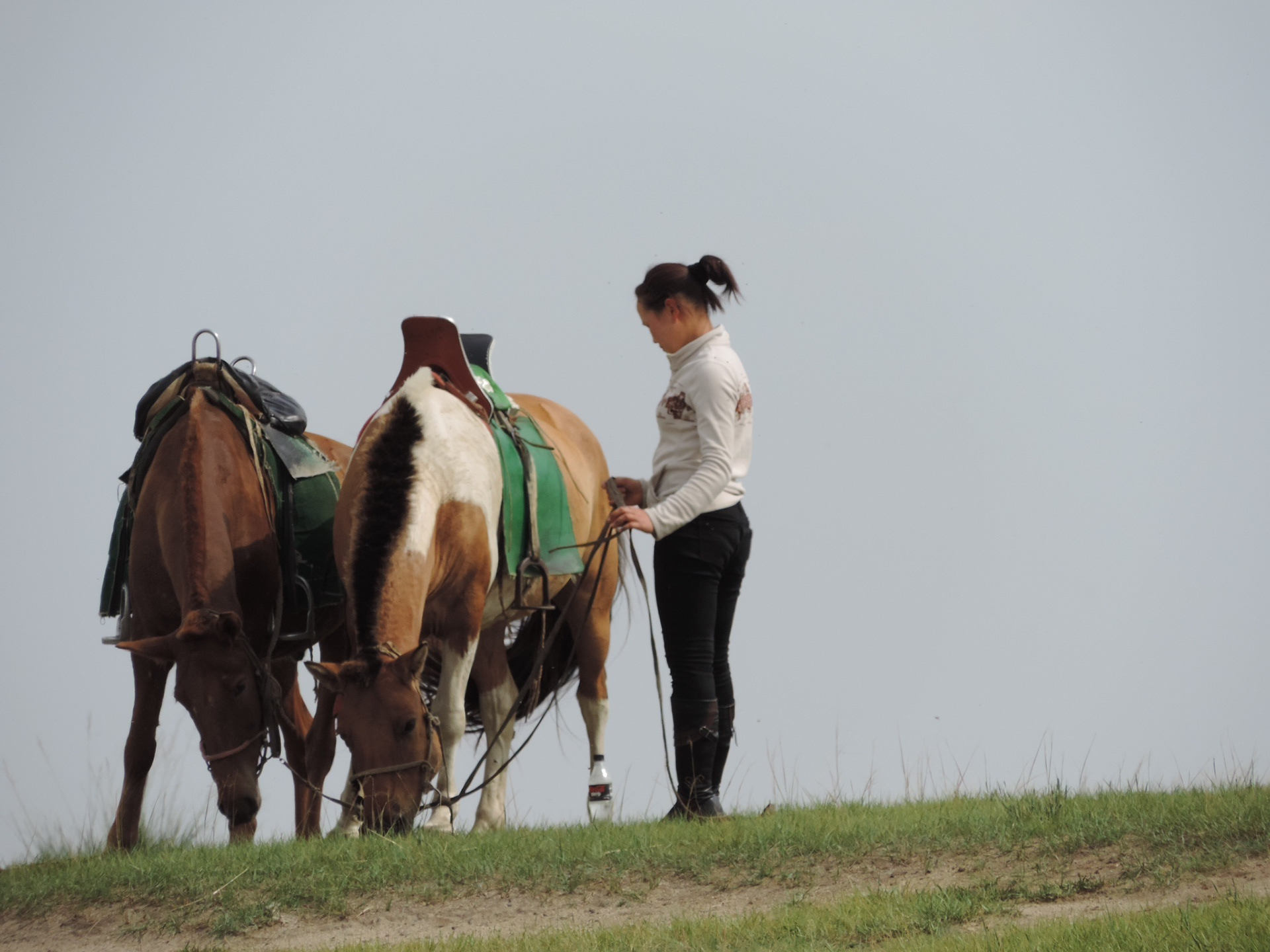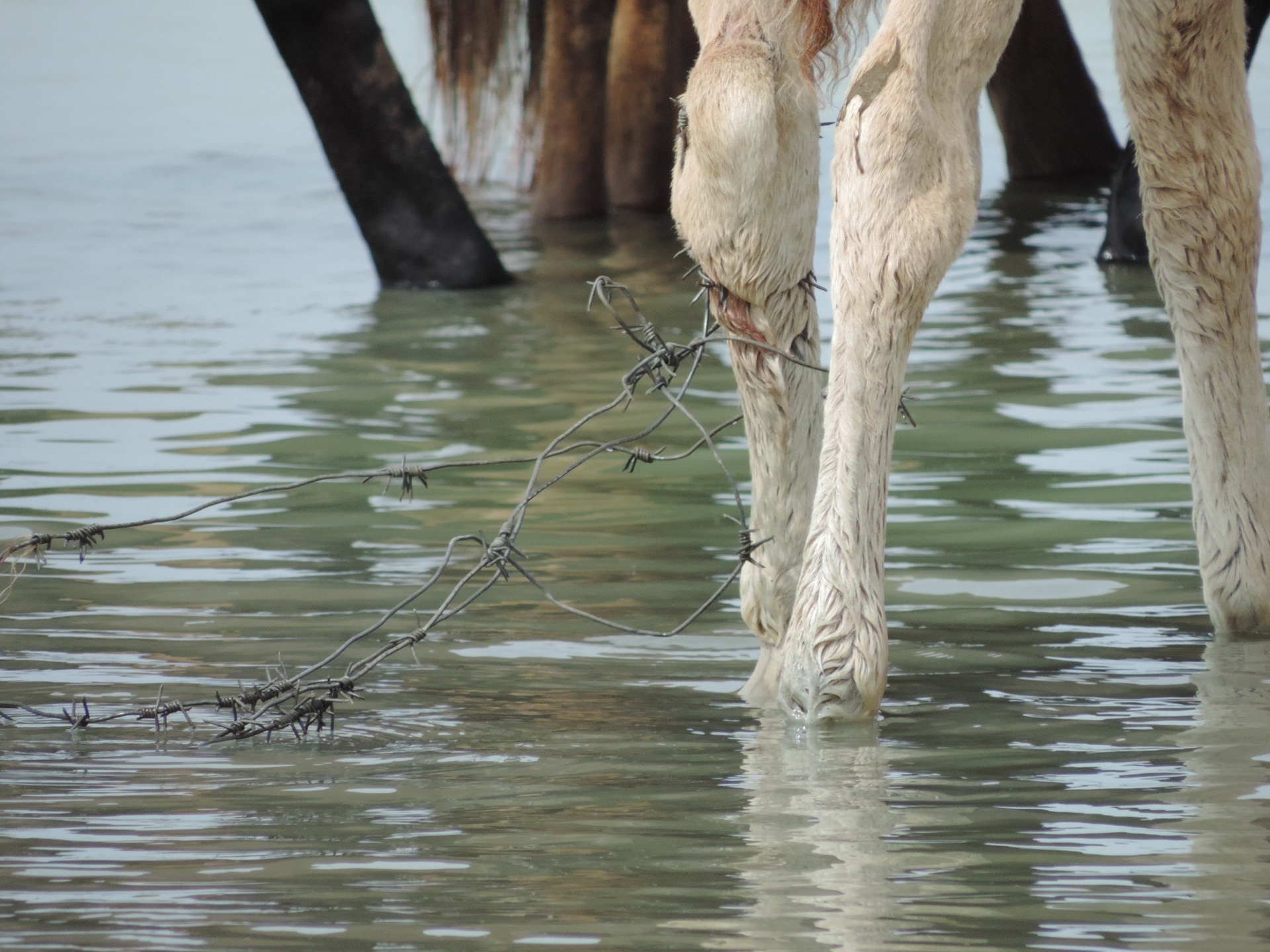 The problem.  The colt's leg is snared in barbed wire.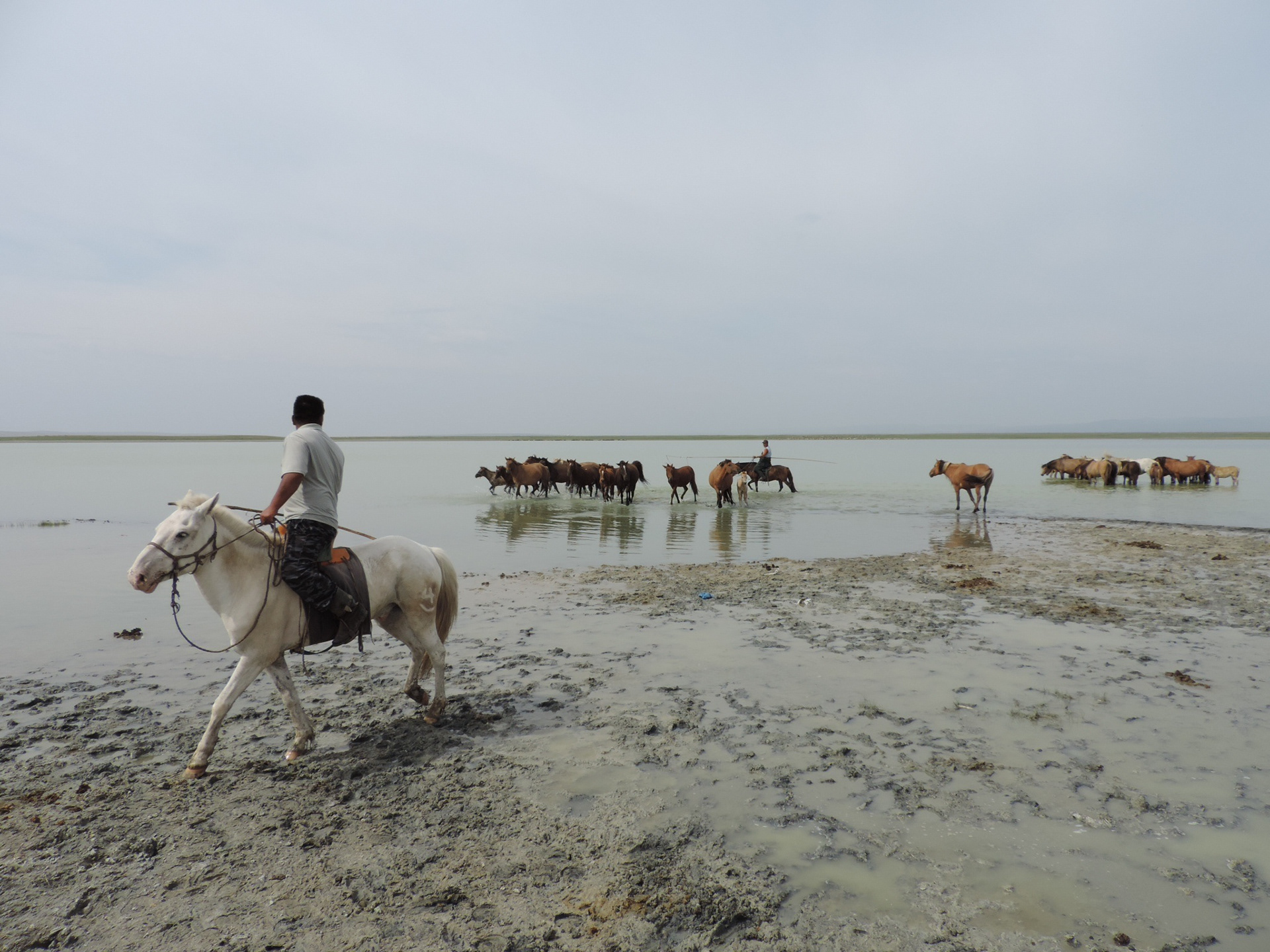 The Mongolian herdsmen to the rescue.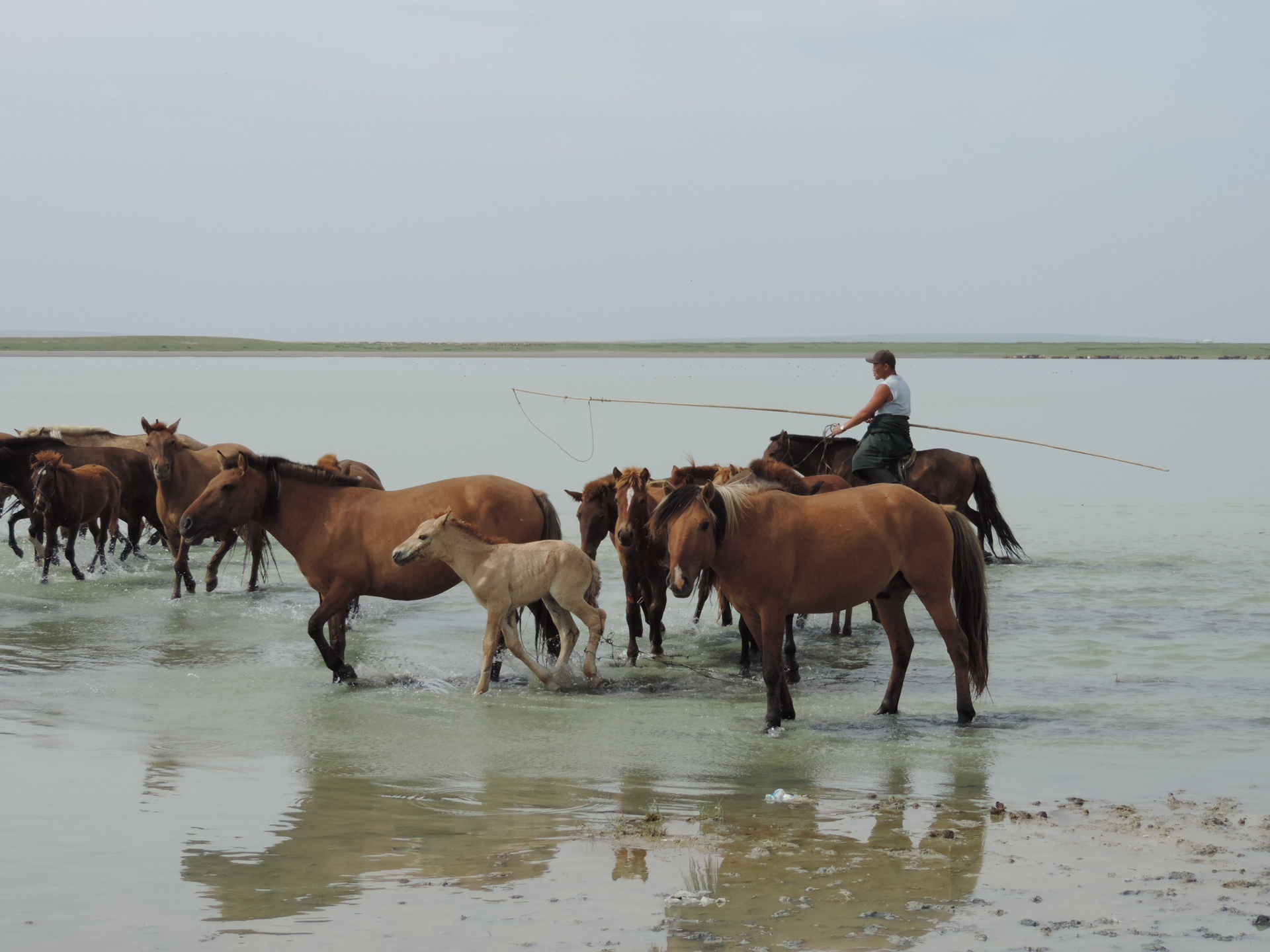 Herding the horses out of the water.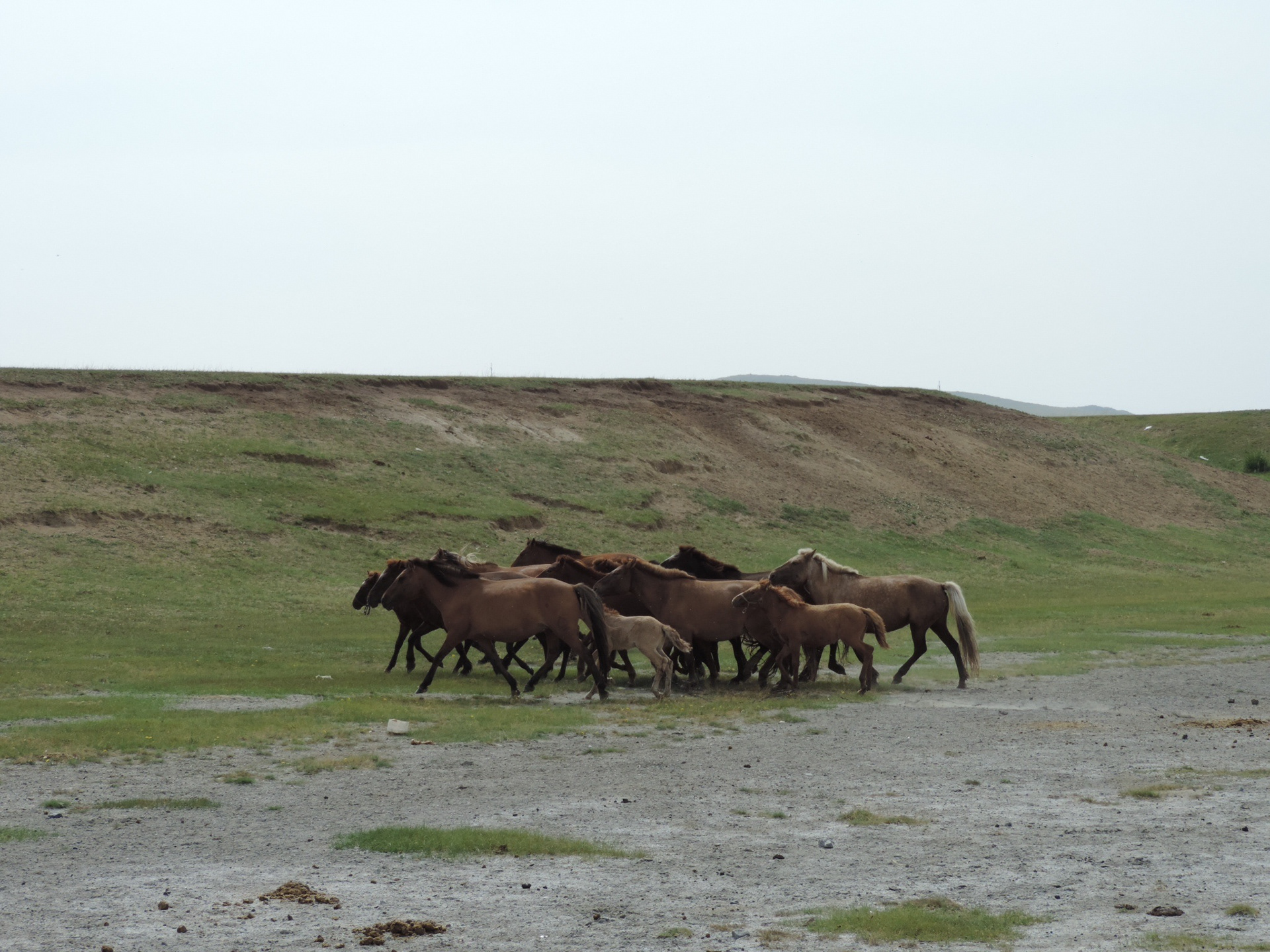 The herdsman lassoing the colt.
The take down to render care.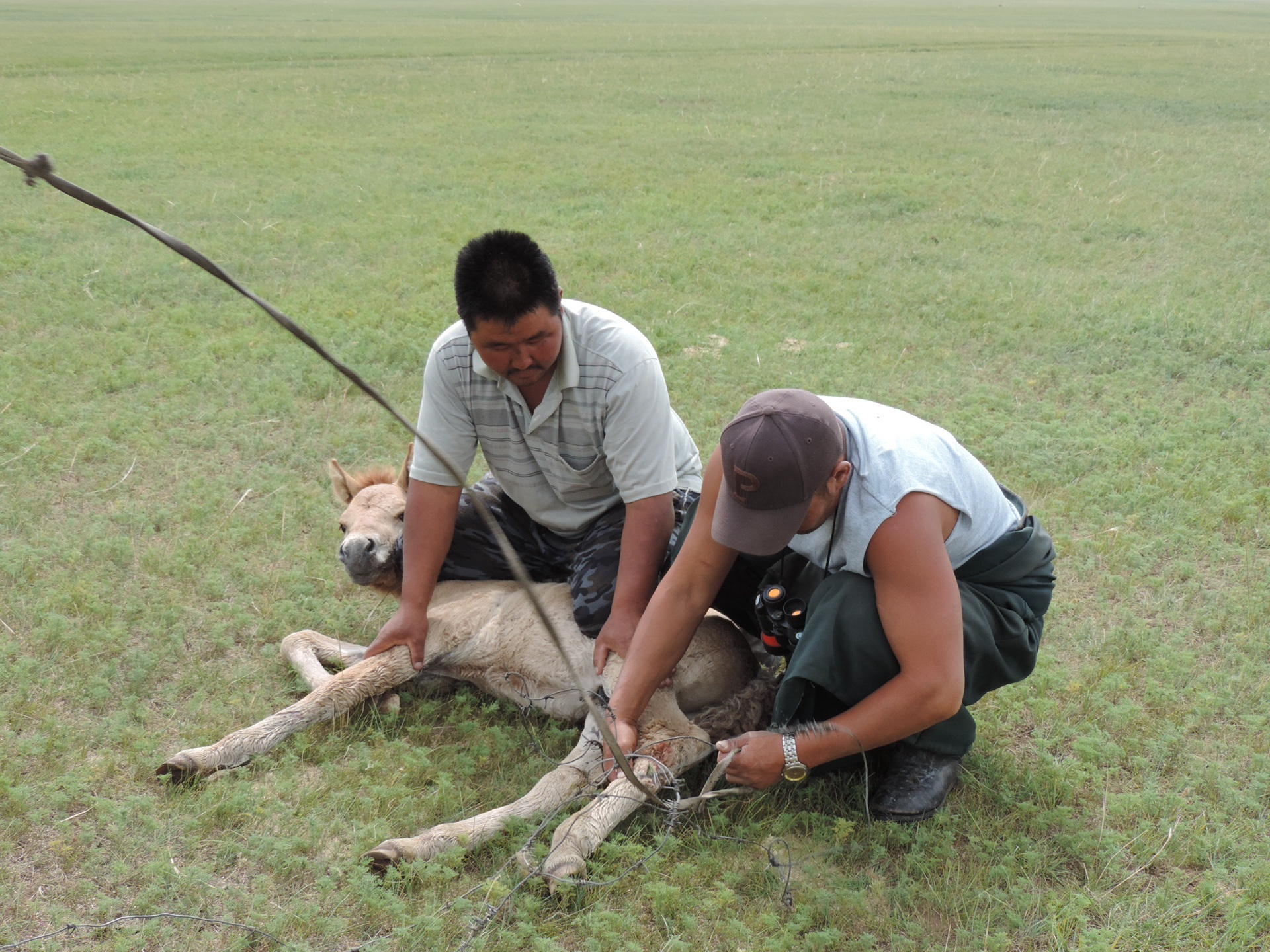 They work together to untangle the loops of barbed wire around his leg.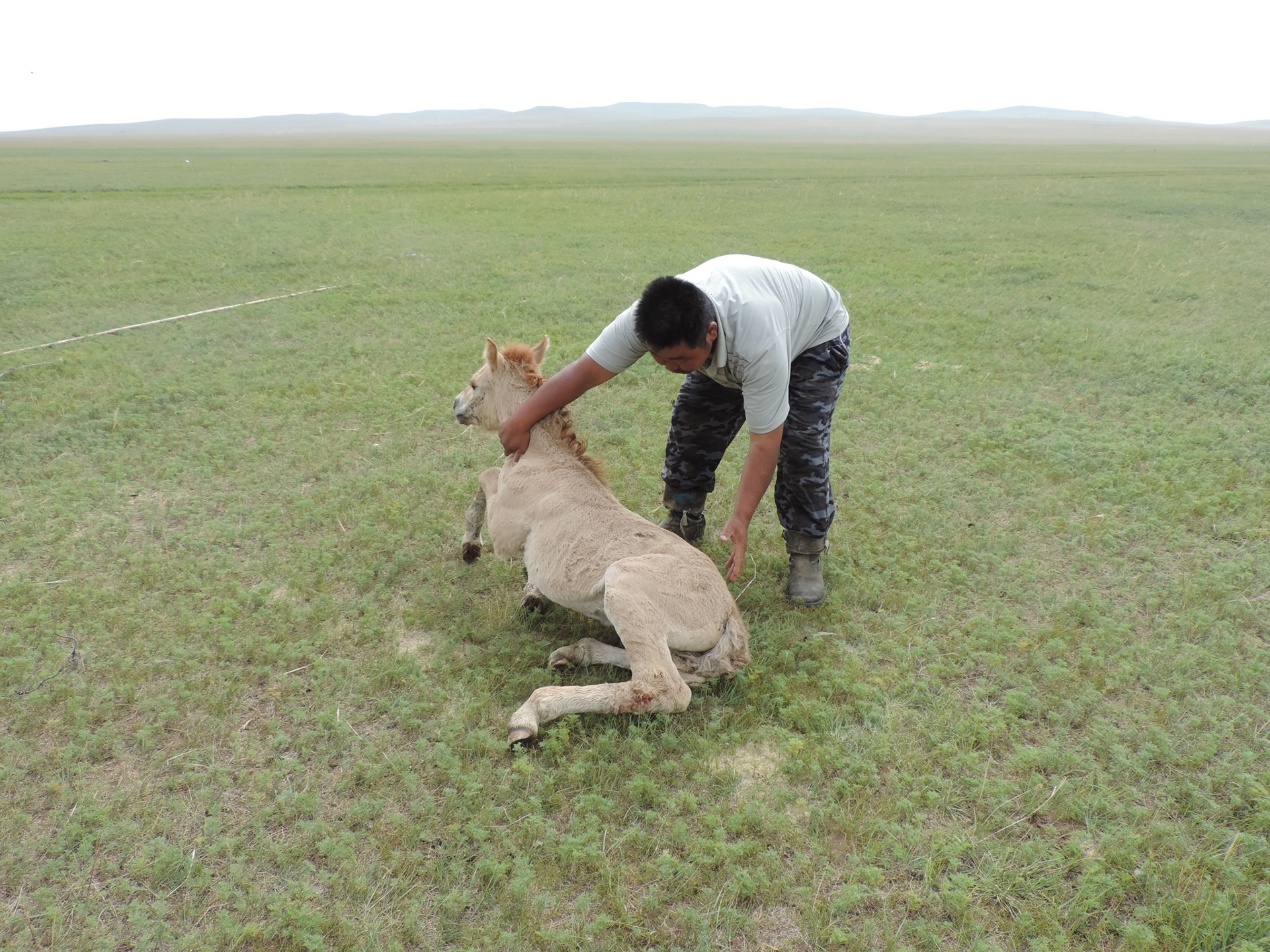 First tentative moments as they release him.  Will he be o.k.?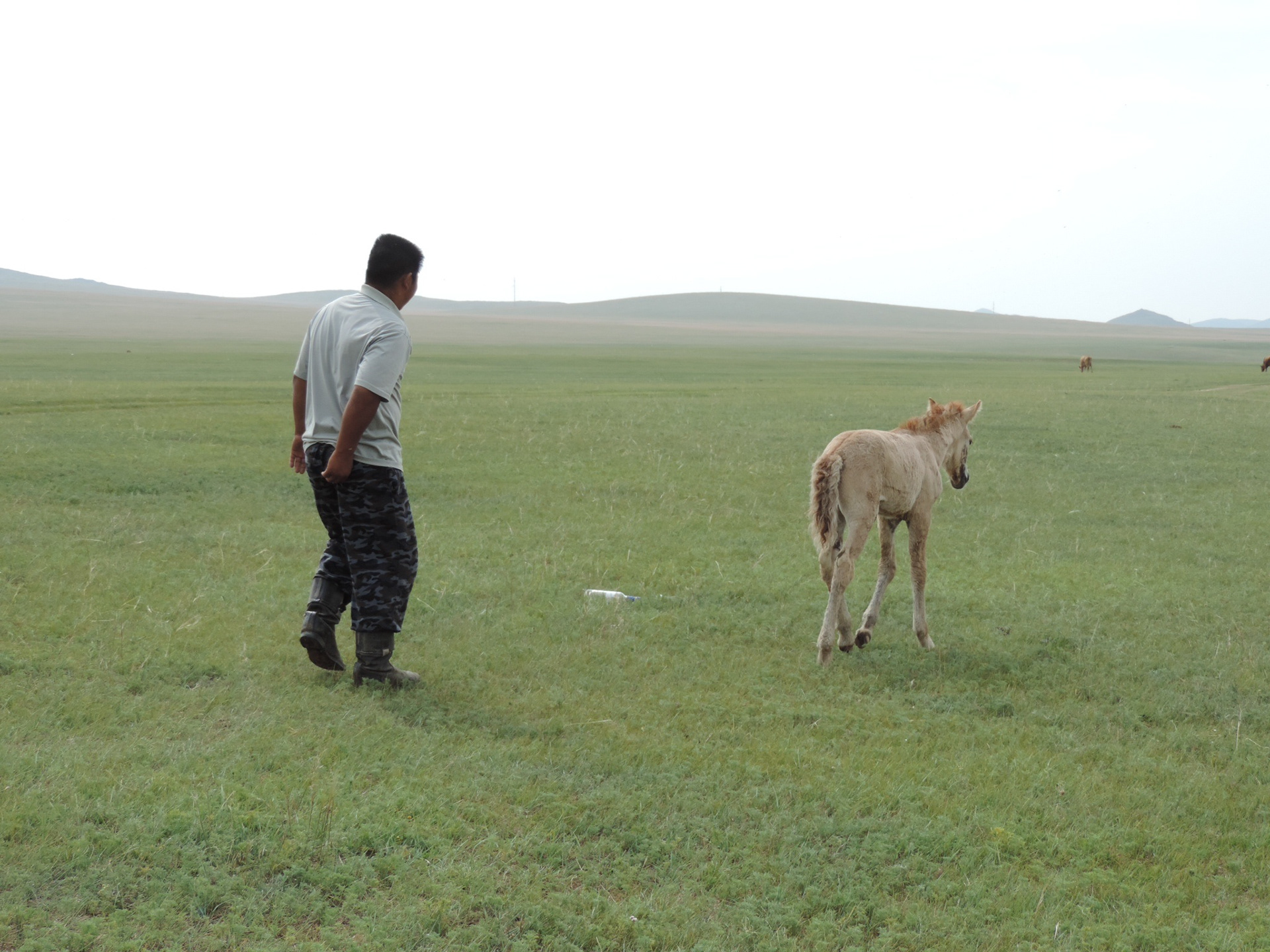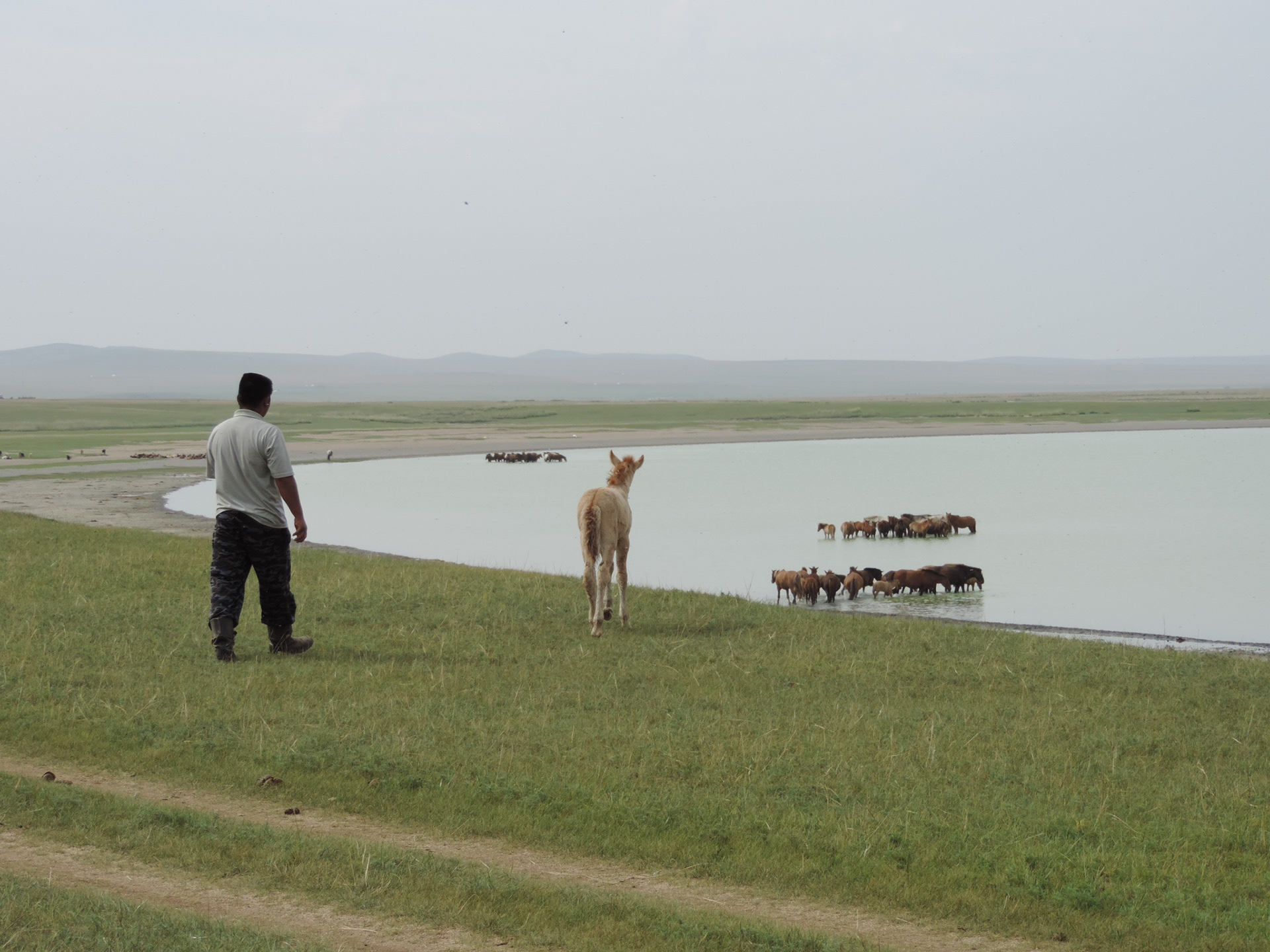 He heads back towards the herd.
There is lots of neighing as the colt and mother relocate each other.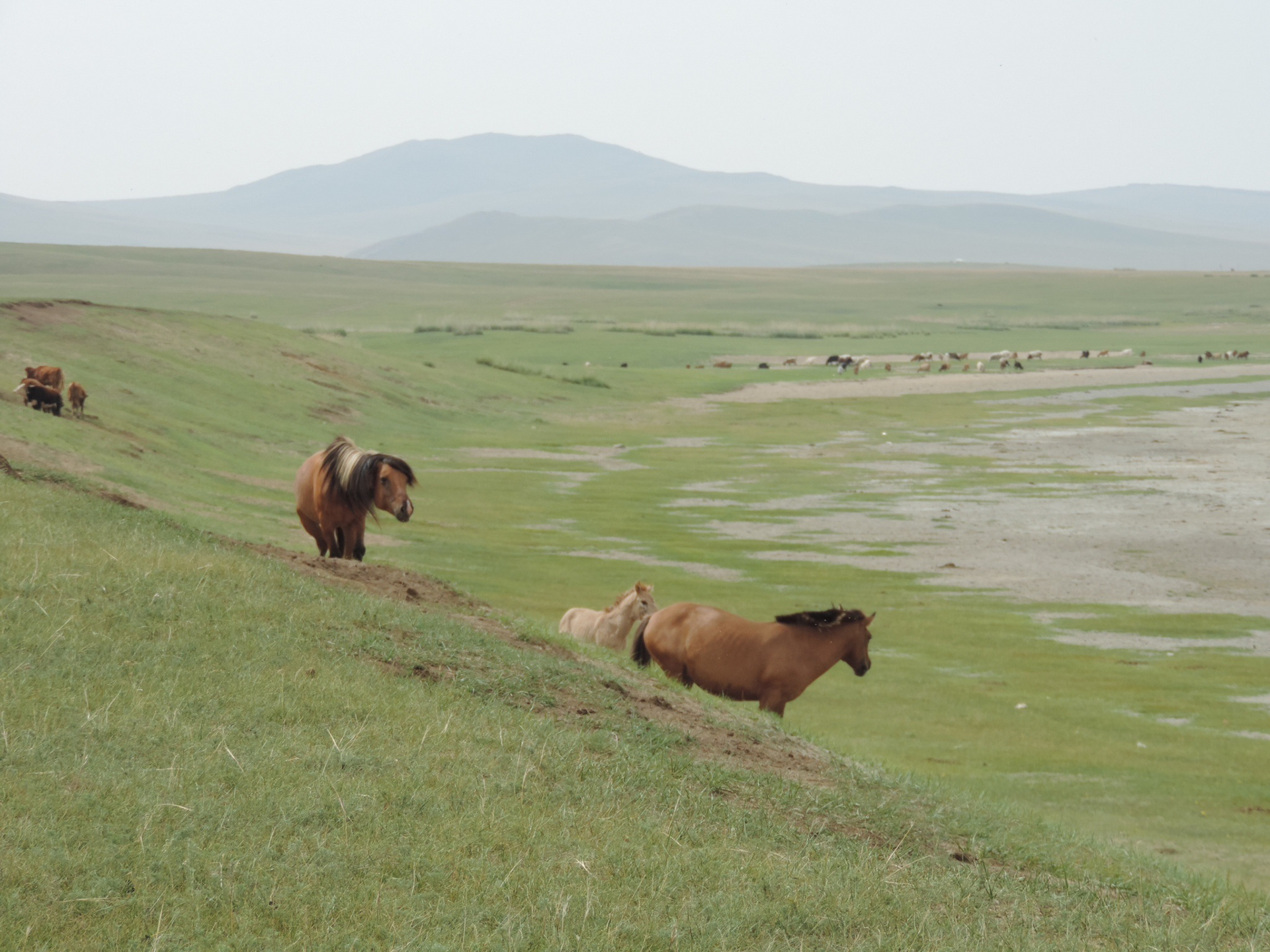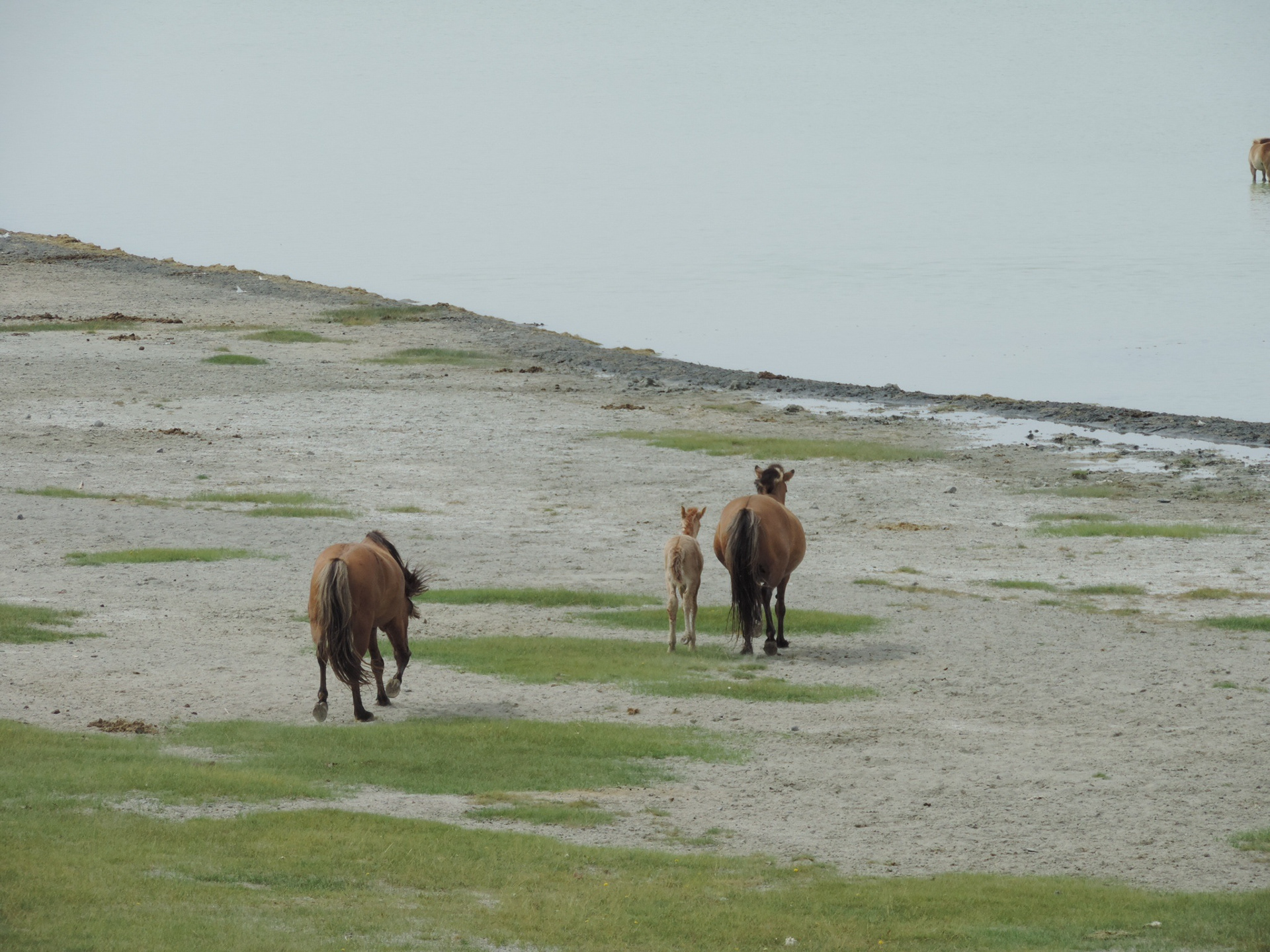 Heading back towards the herd.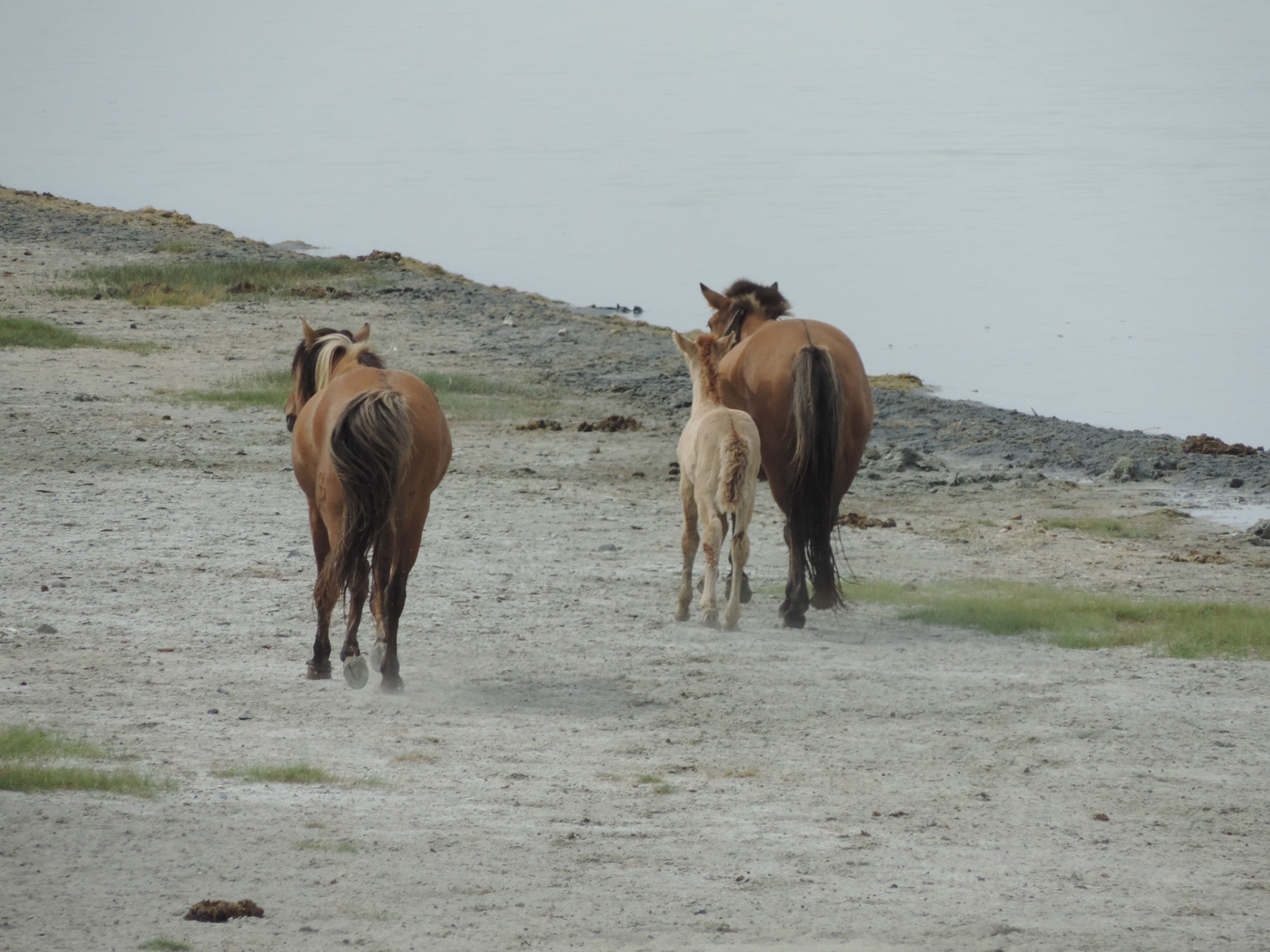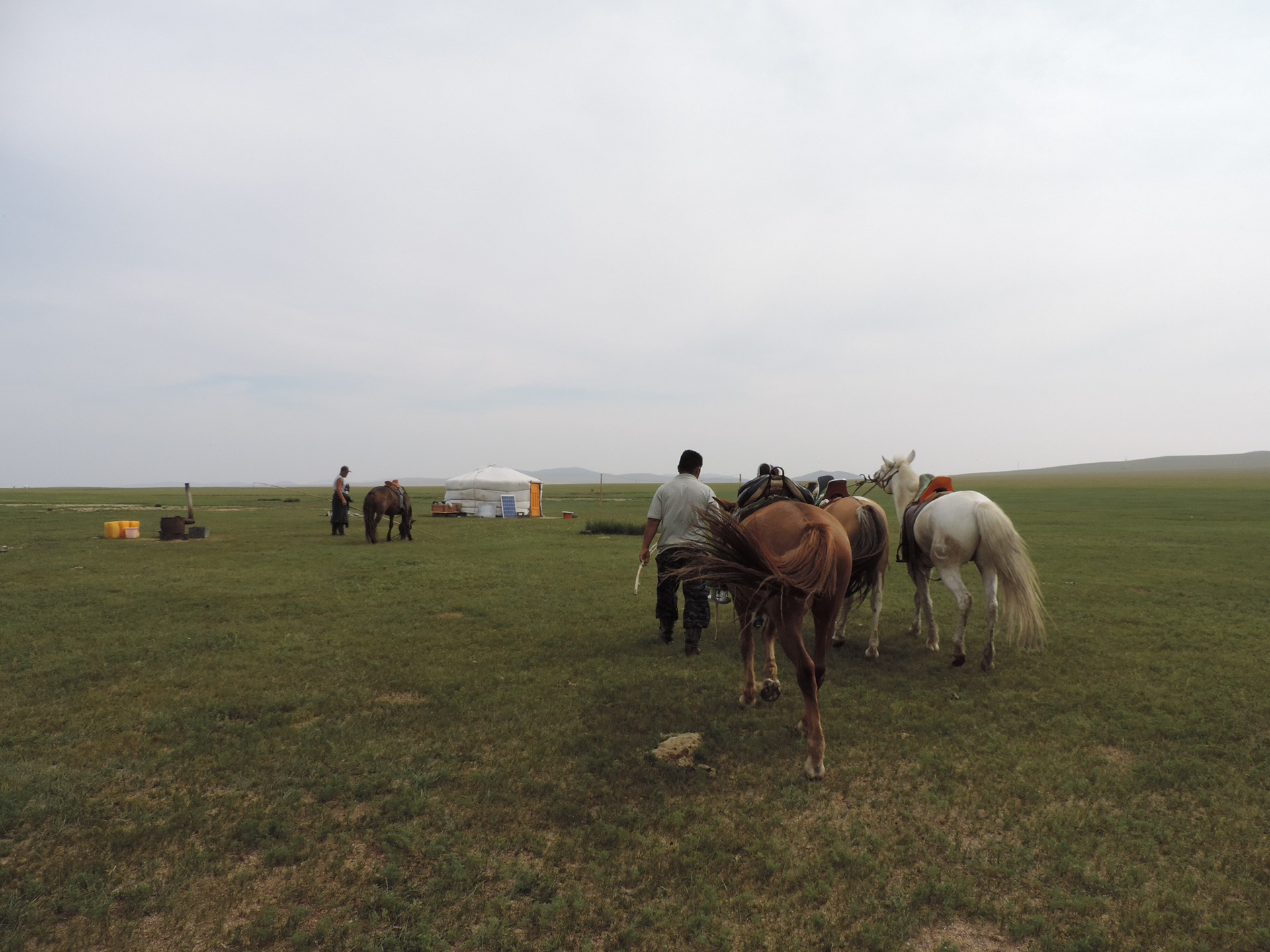 Now off to the ger for some food.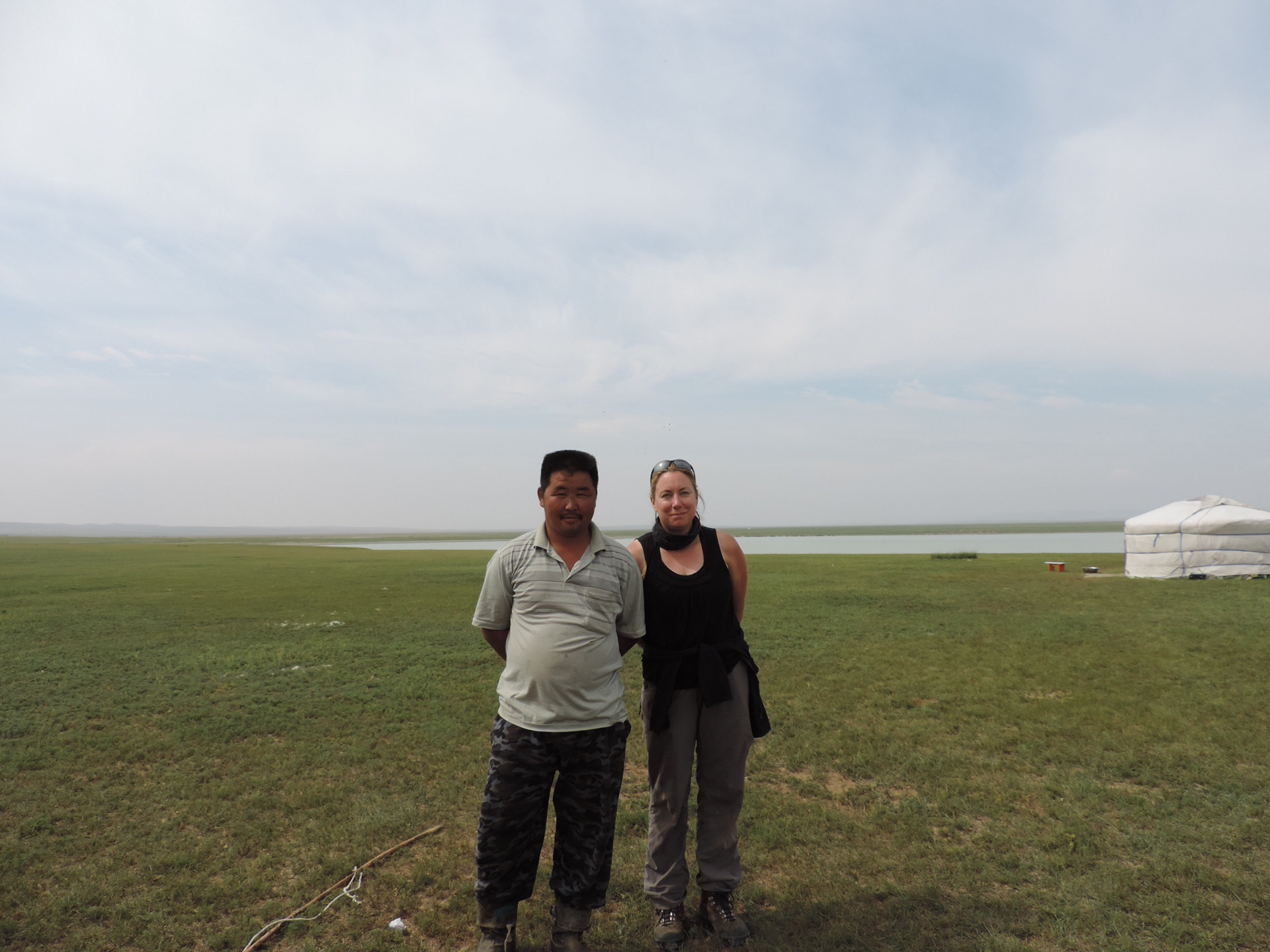 One of the herdsmen.  In the ger I was given a giant bowl of sweet yogurt.  When I asked if I had t drink it all they smiled, laughed, and insisted. Yes I did have to drink the whole thing.  It was very good and other than it was a full day of calories I drank it happily.  Although, I wondered if later I would regret it.  I didn't.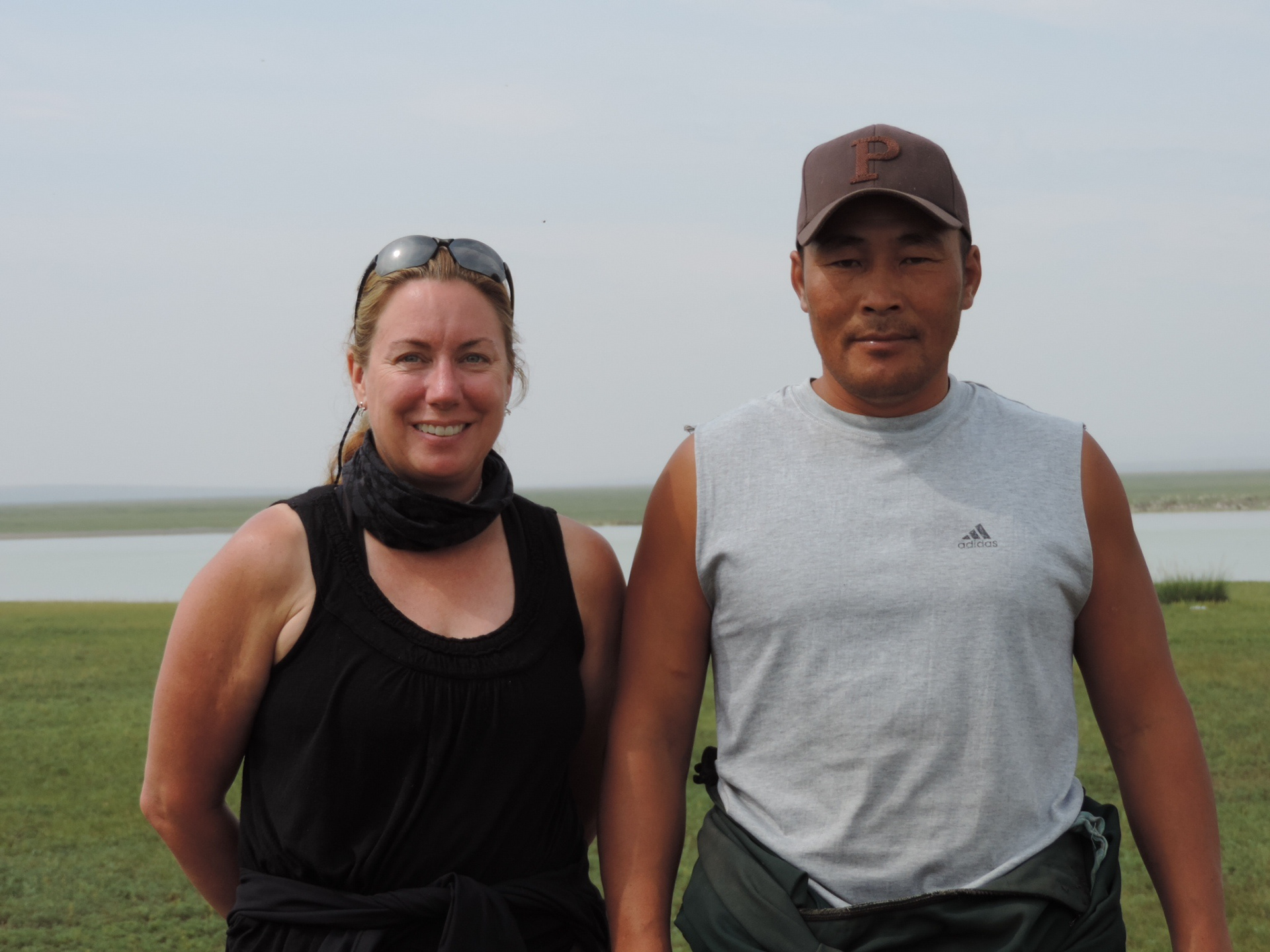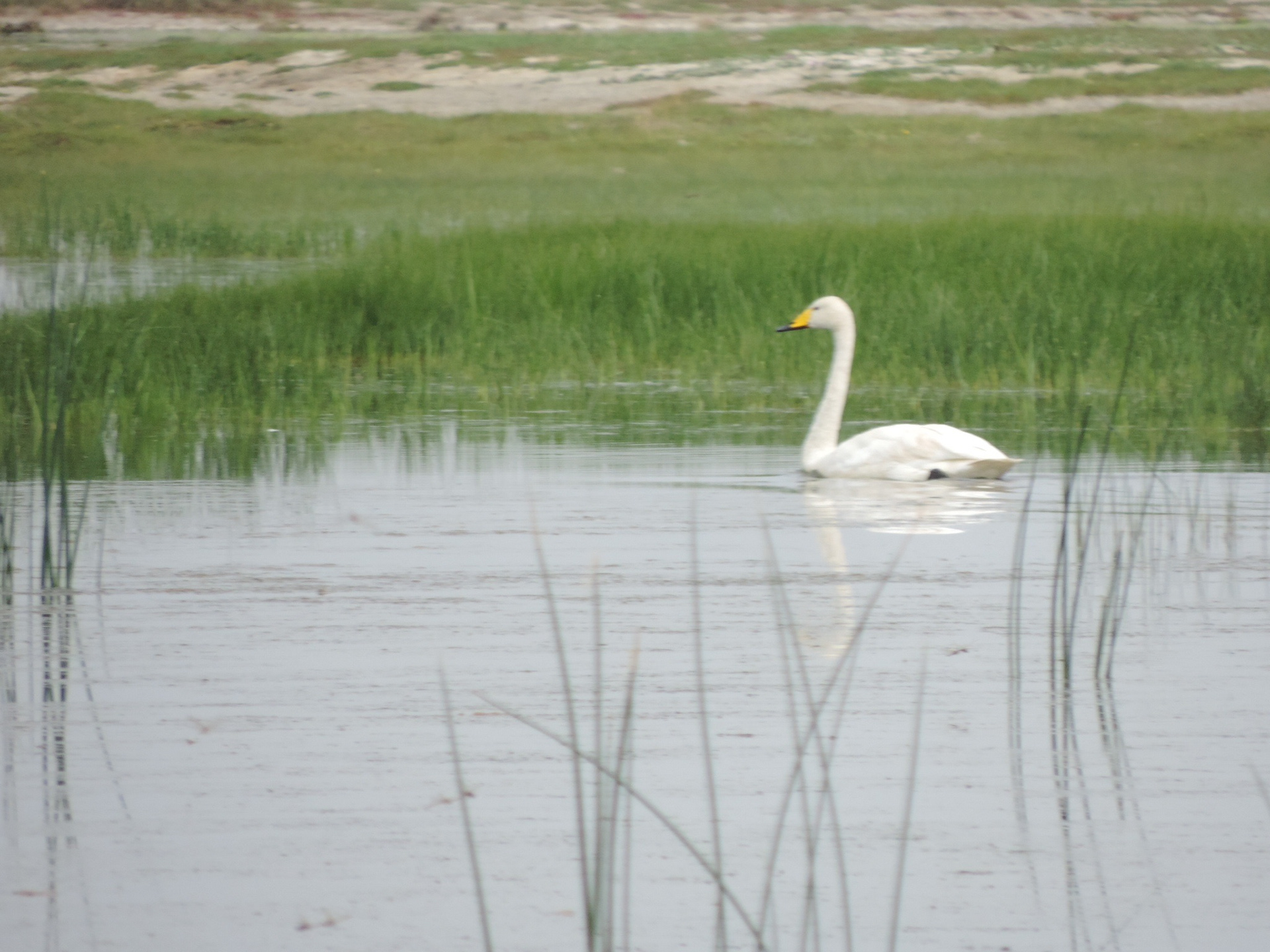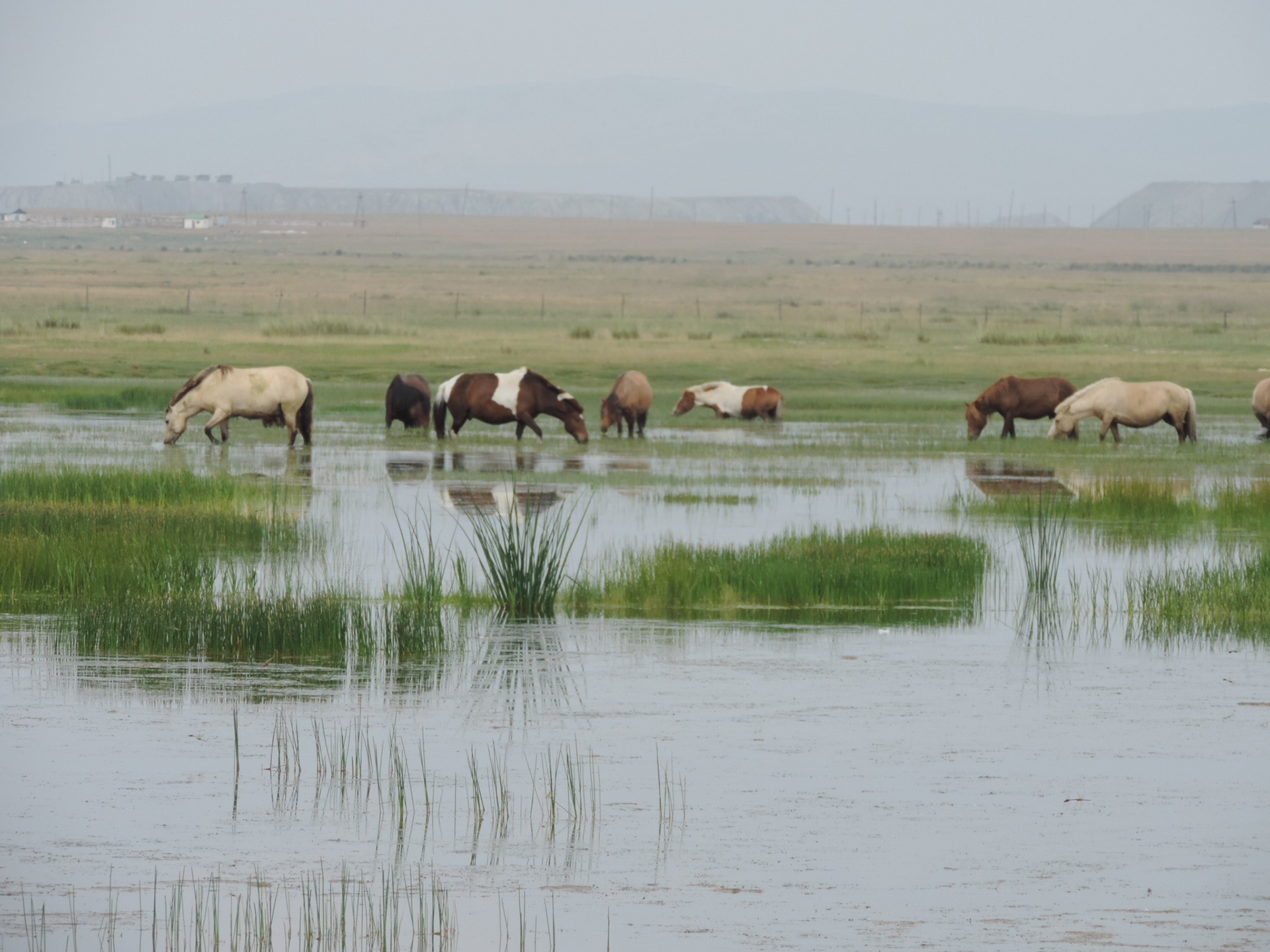 Horses at the second lake.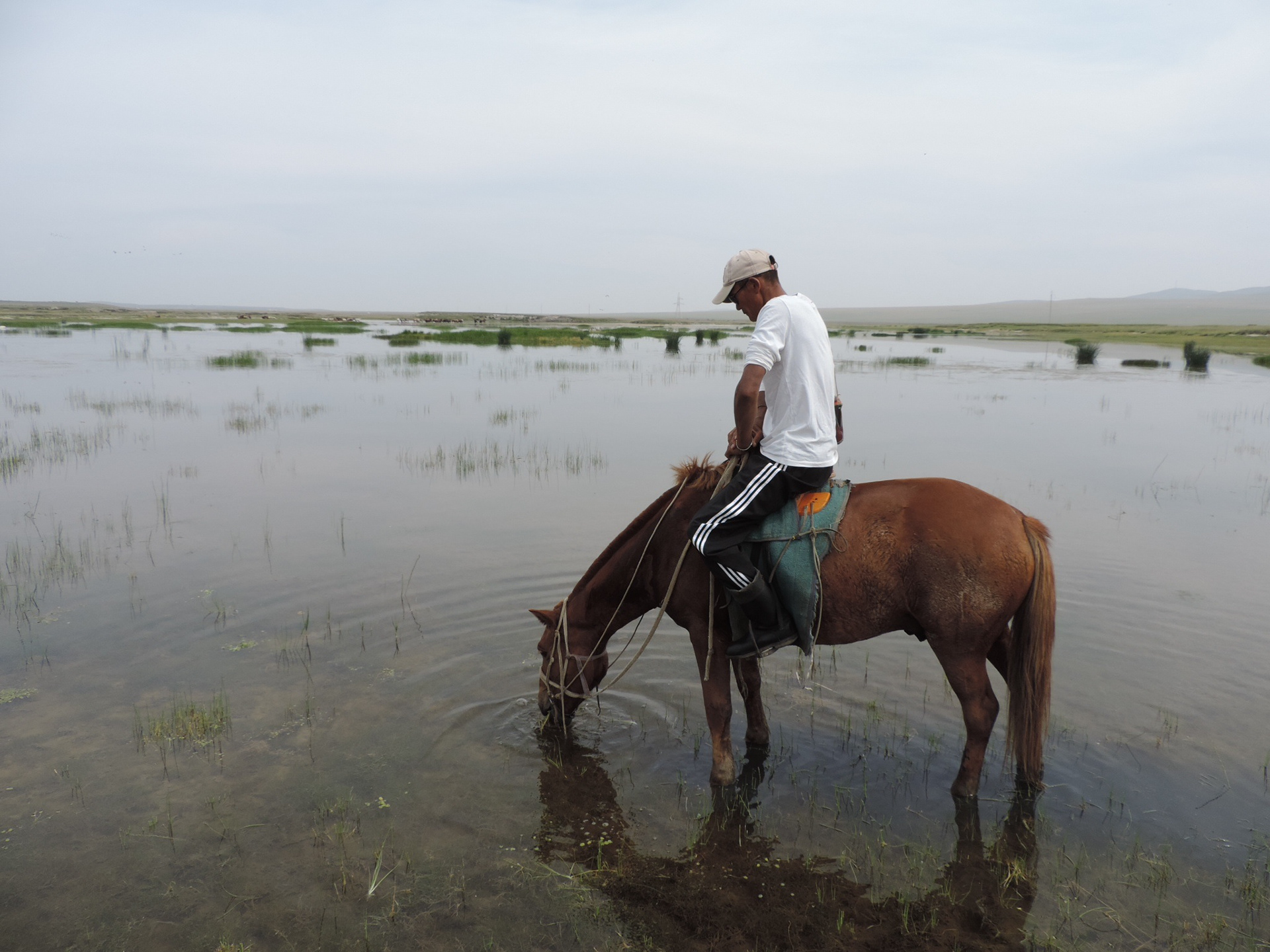 Another herdsman at the second lake.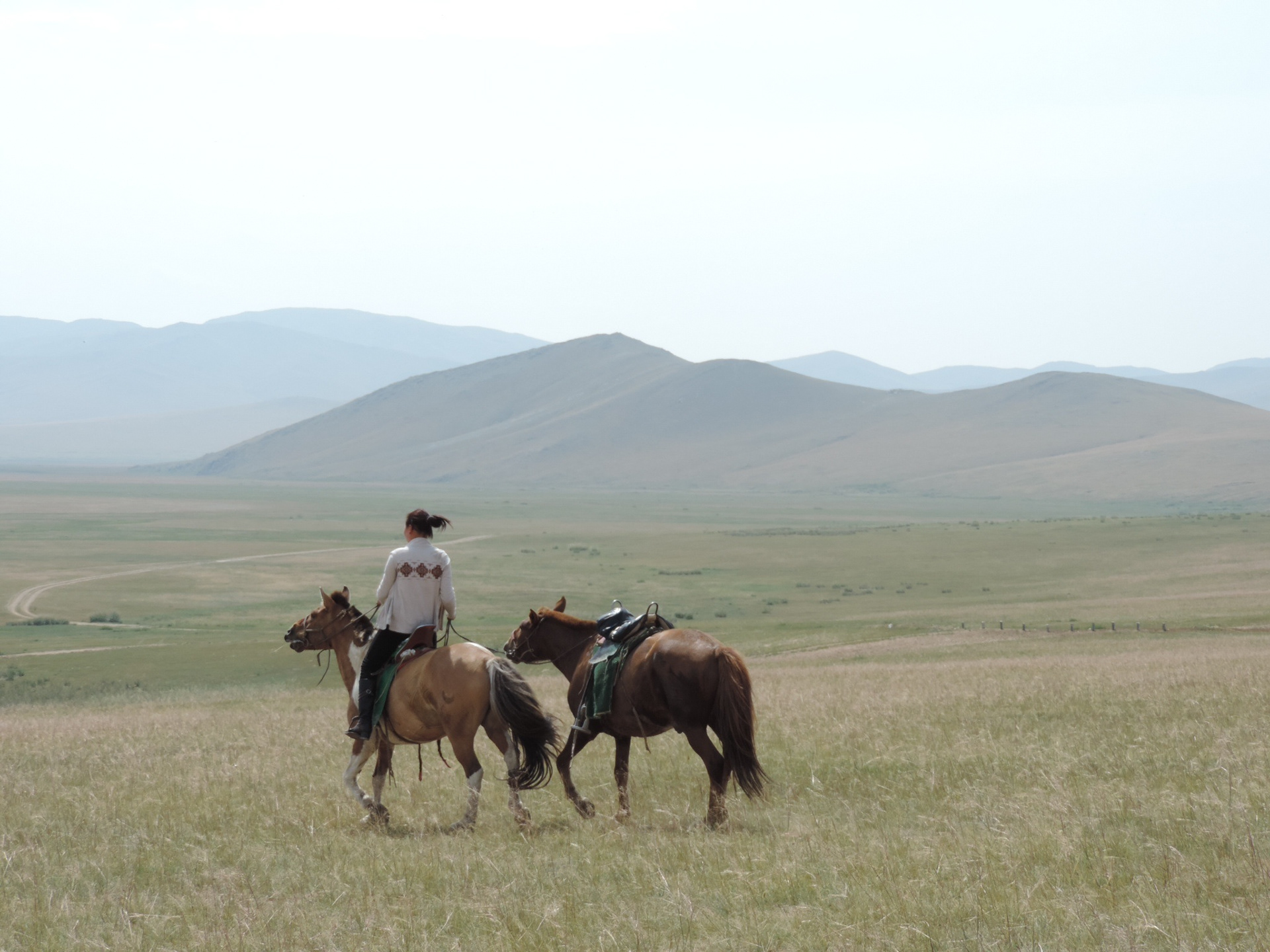 My guide leaving with the horses.
I love this photo because we both have goofy looks on our faces!