Also called the Asian wild horse, Przewalski's wild horse is found in the Altai Mountains of Mongolia. This species may be extinct and is the only true wild horse since it is the only surviving horse species that has never been domesticated.
Link to National Geographic info on this horse.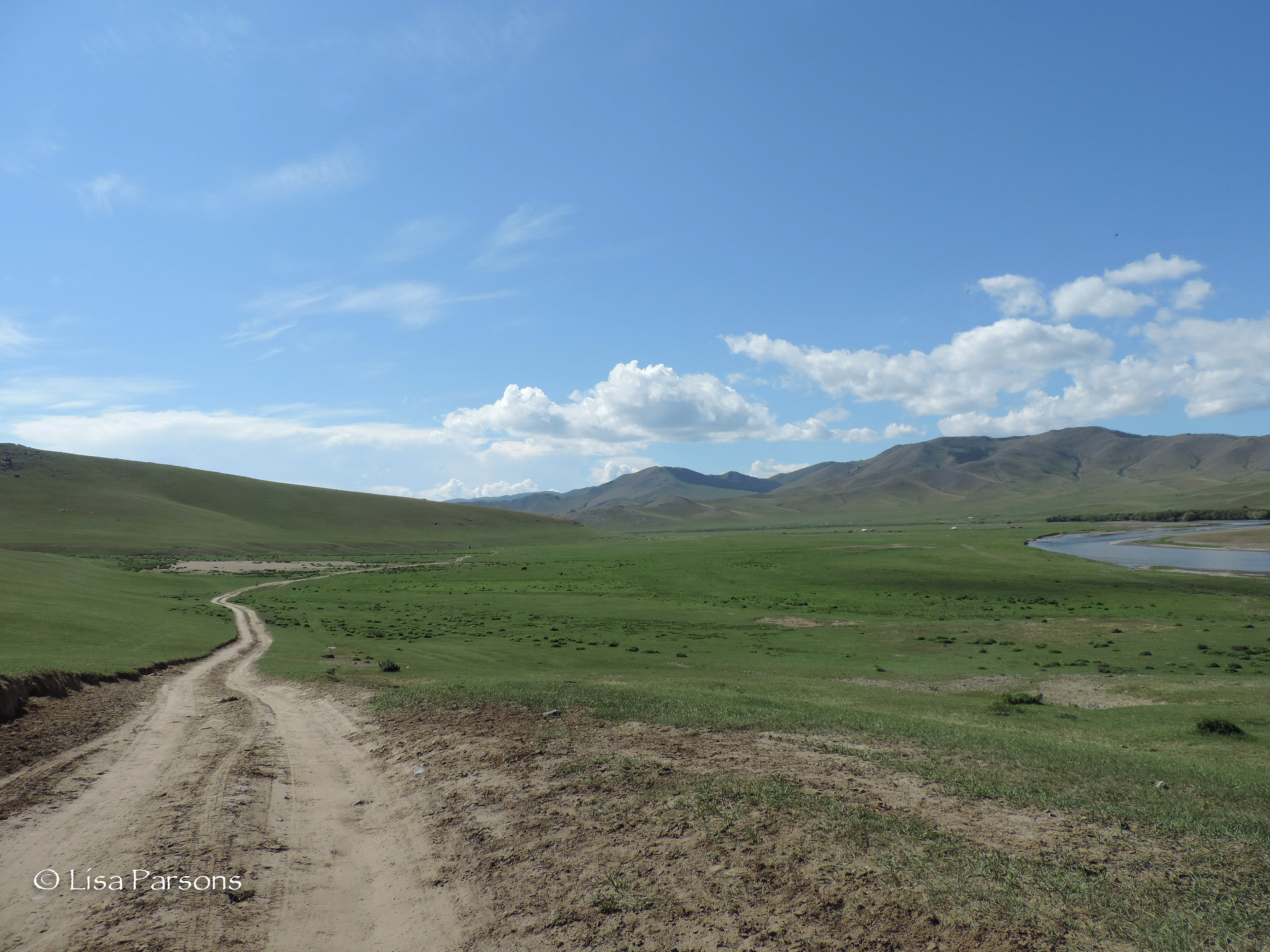 There are no signs pointing to the park.  Our driver screeched to a halt, looked, and then took off fown this dirt road towards the mountains.  Don't try to do this on your own.  There are no road signs in Mongolia.  On our way down a 4-wheel drive road to Hustai National Park.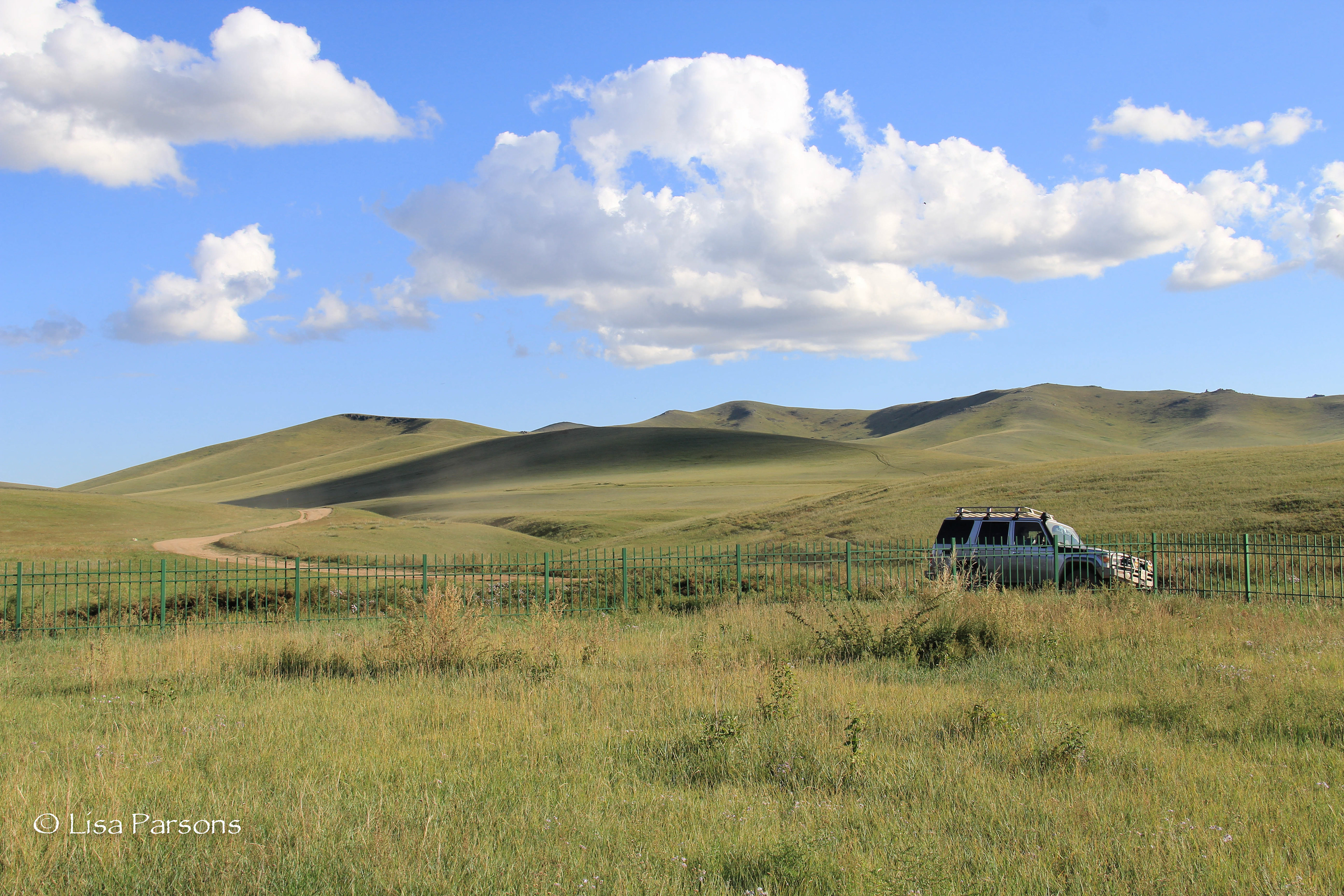 Entrance to the National Park.  The fence the National Park Tourist Ger accomodations.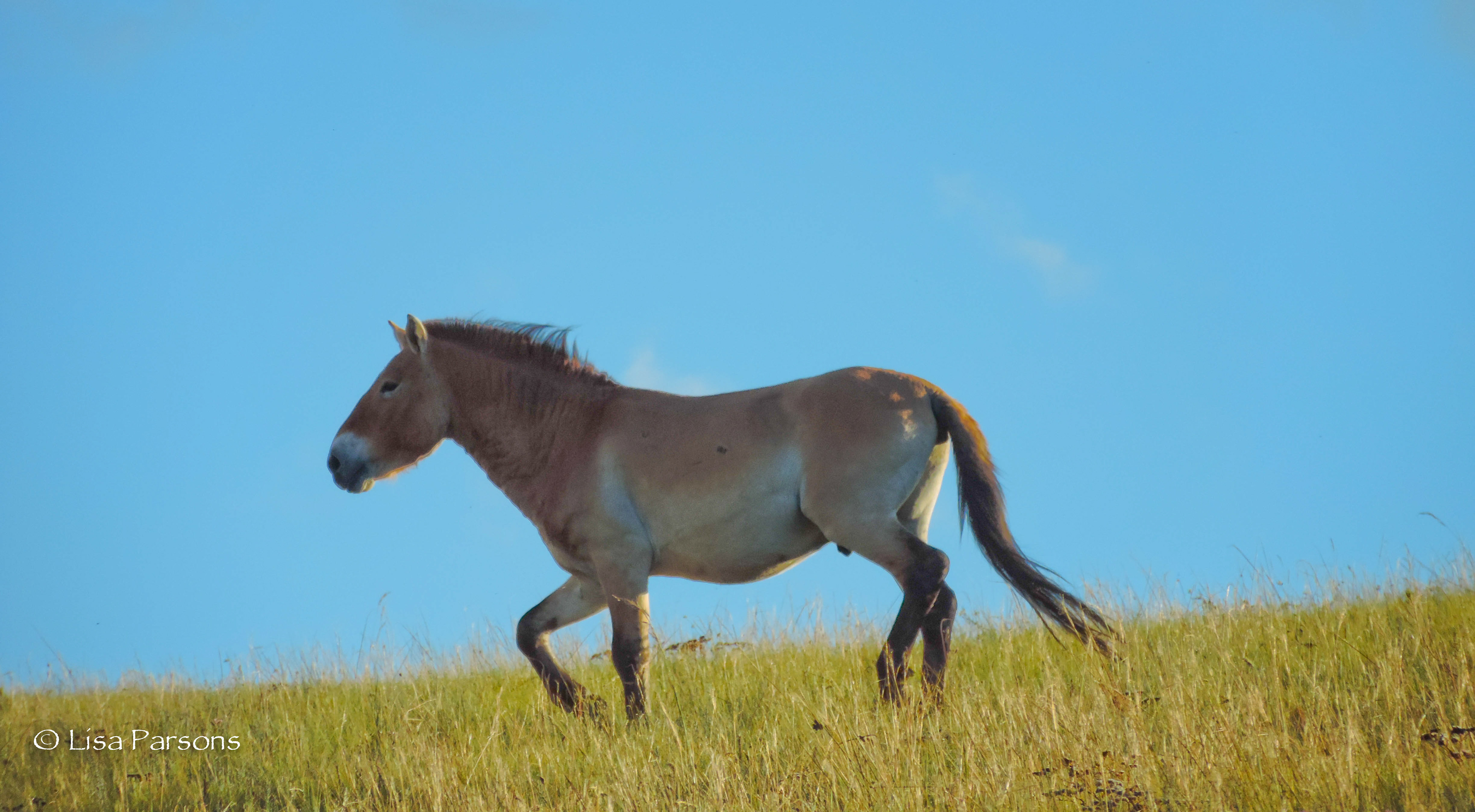 Our first wild horse sighting on our evening drive.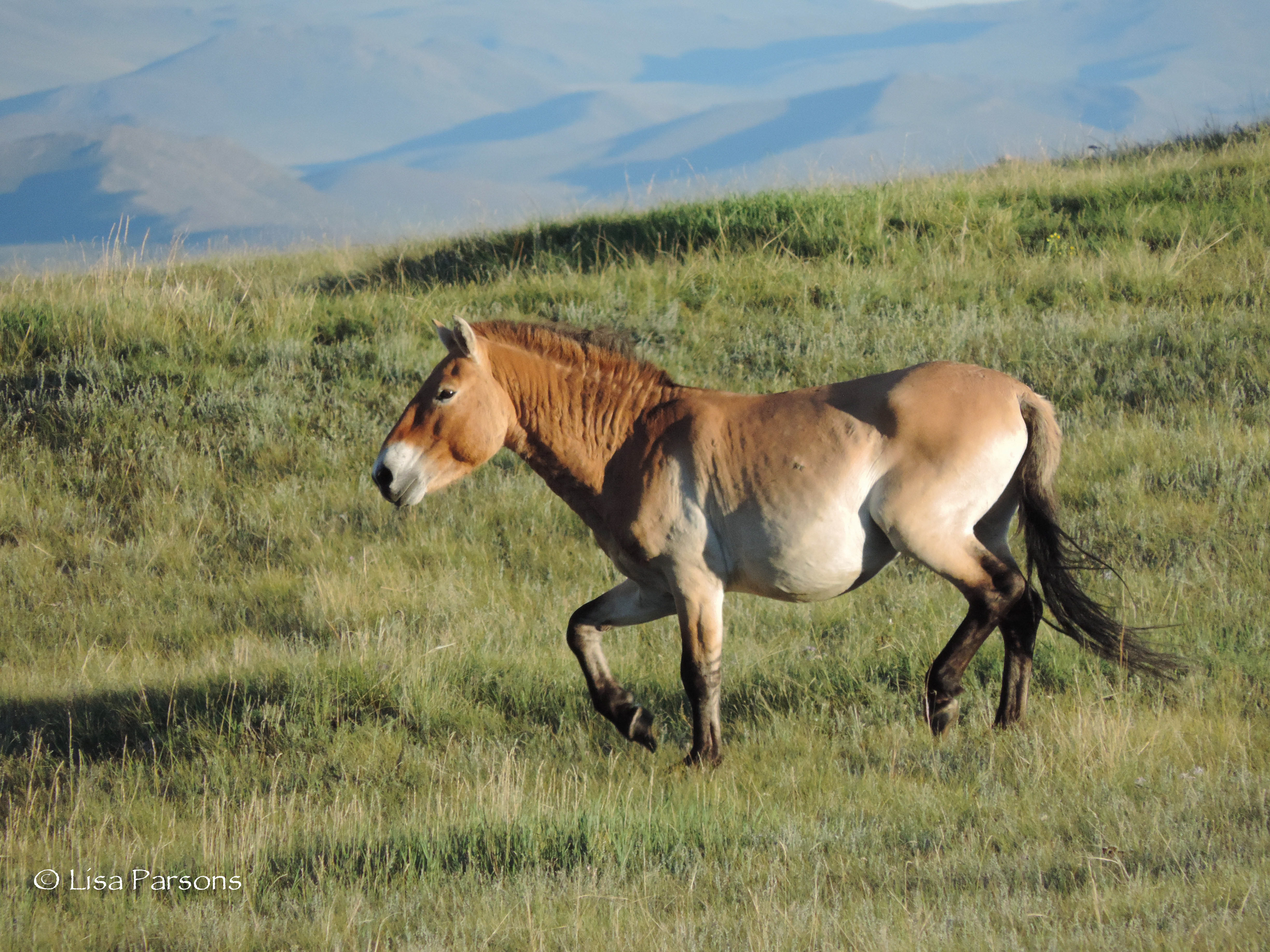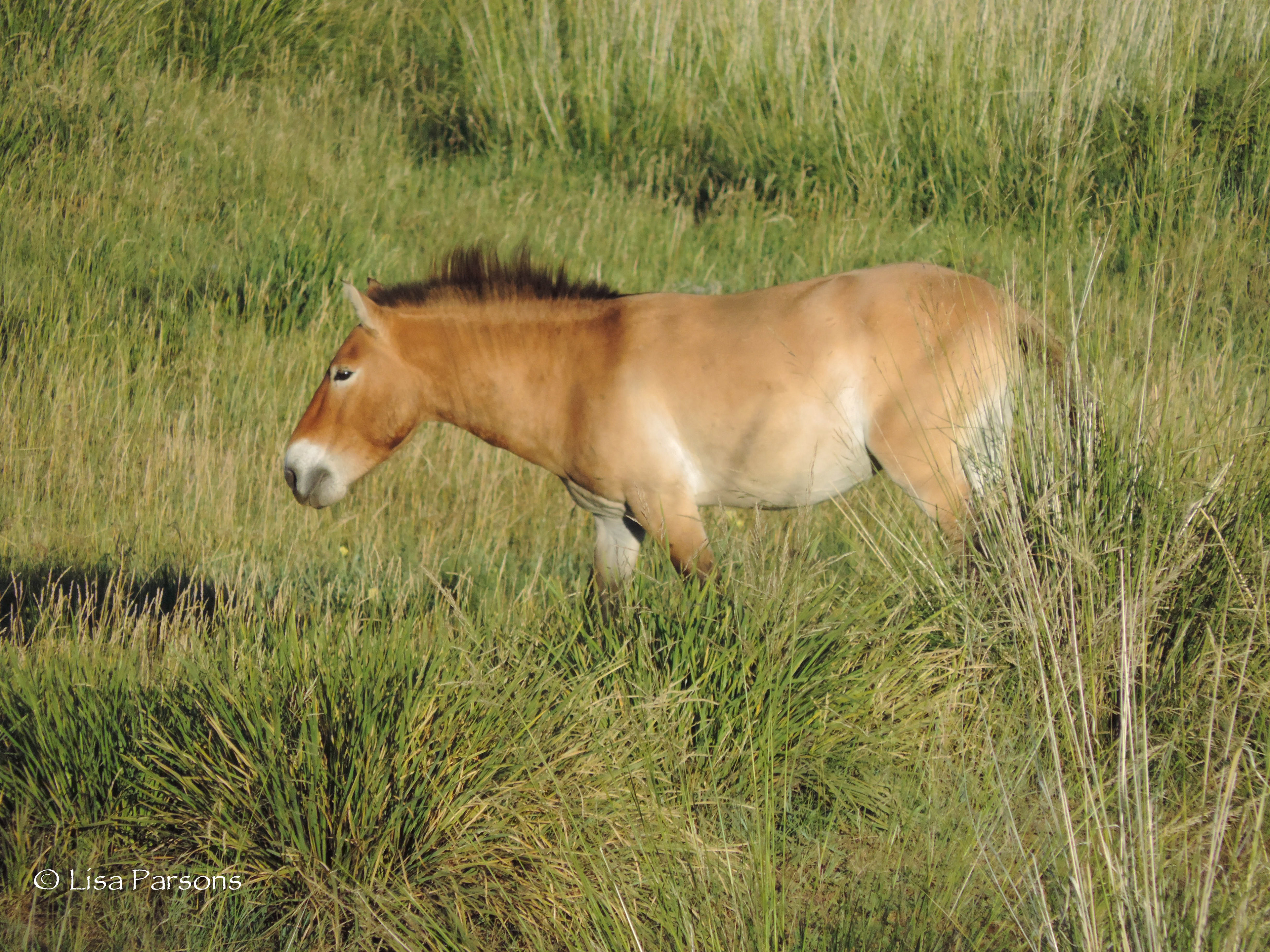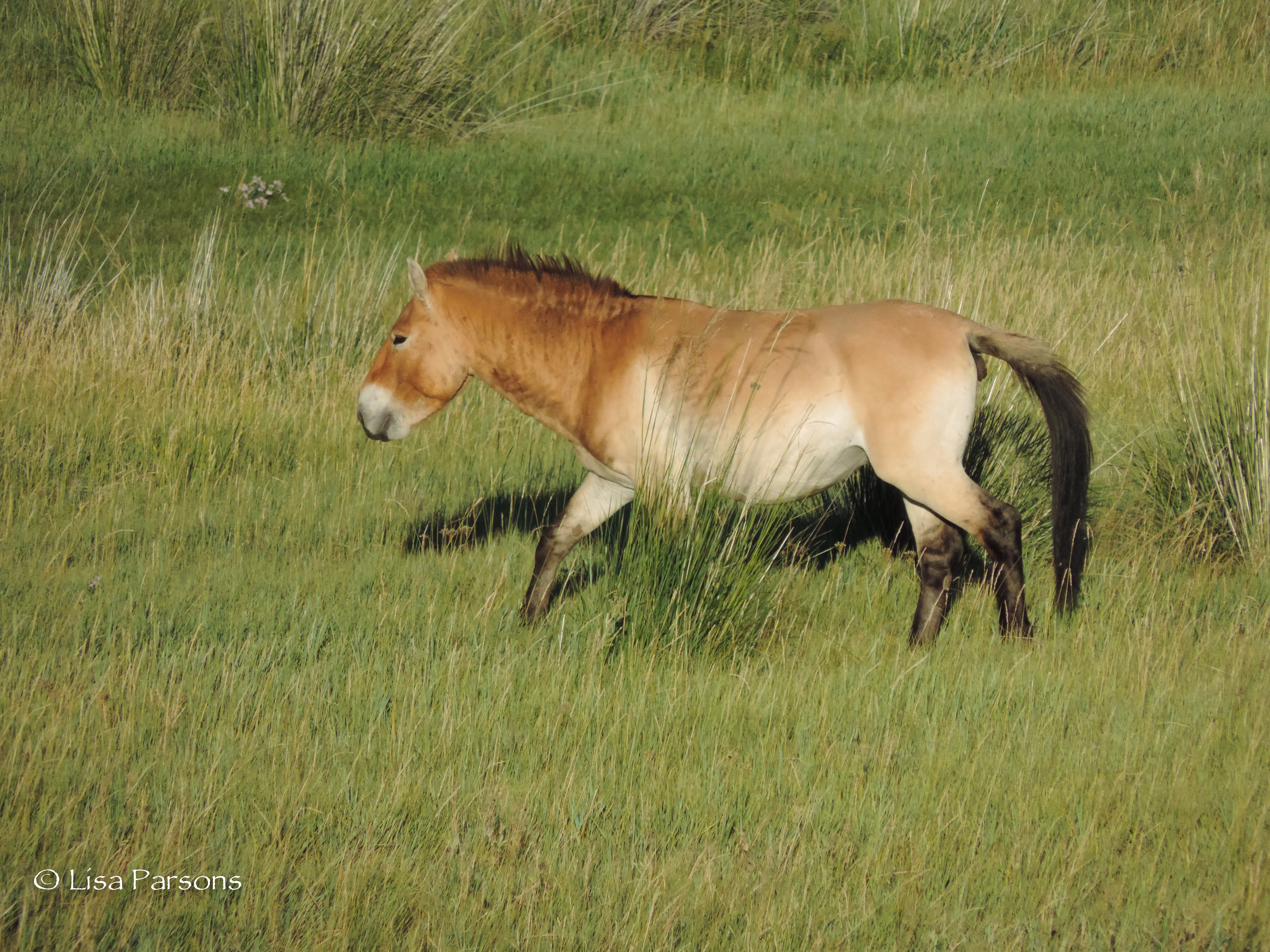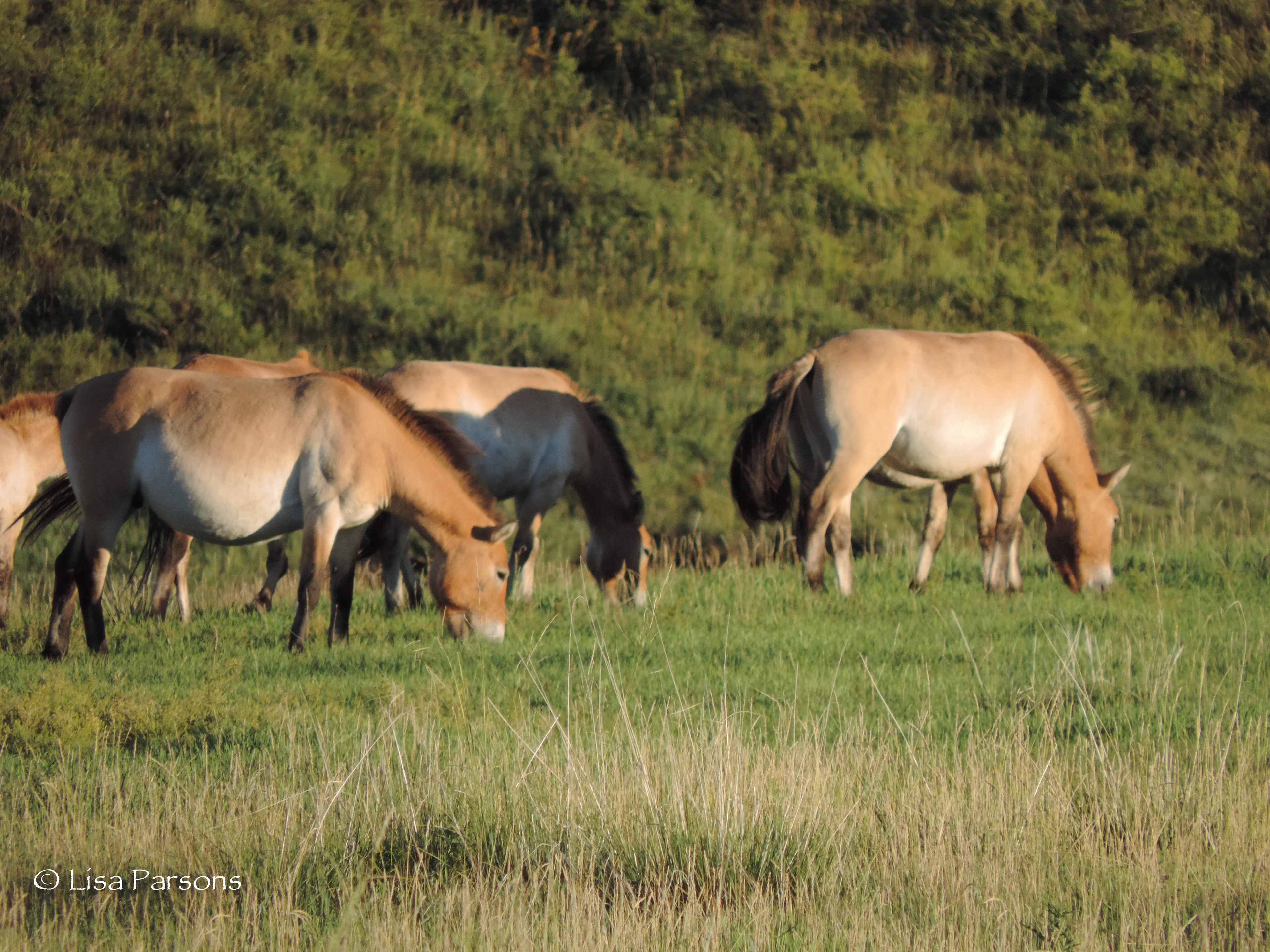 Then we round a herd of them along a flat steppe below the hills.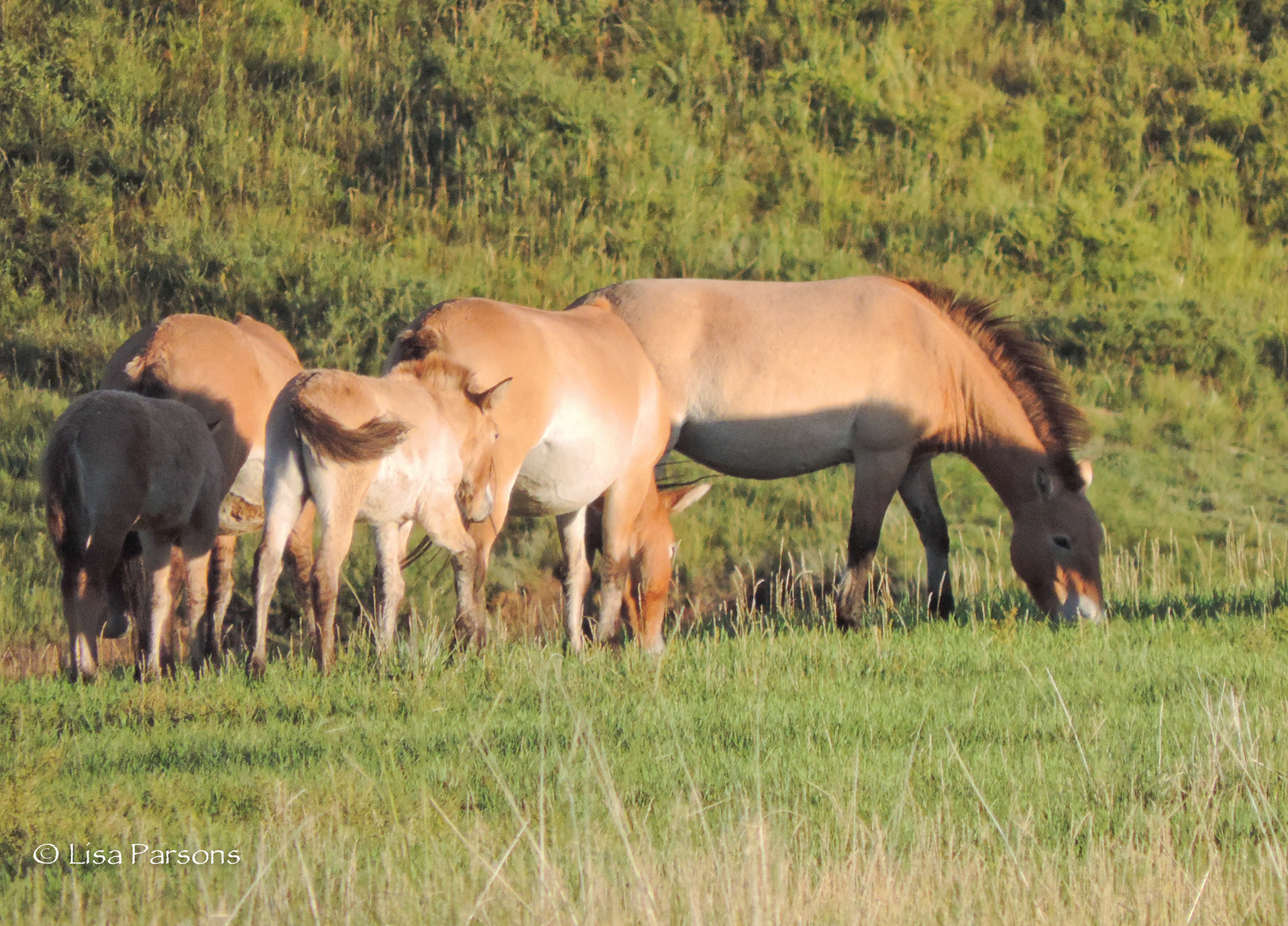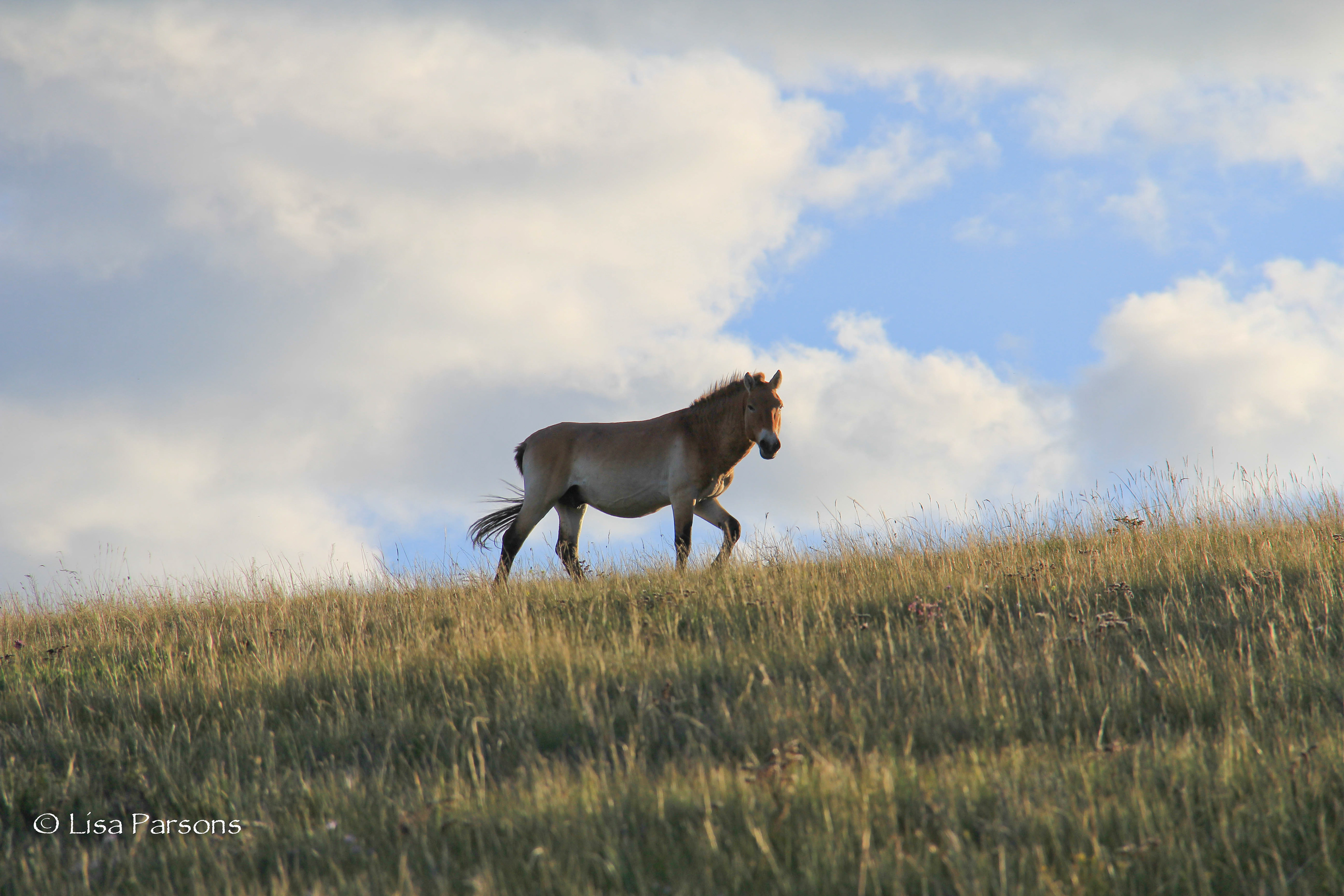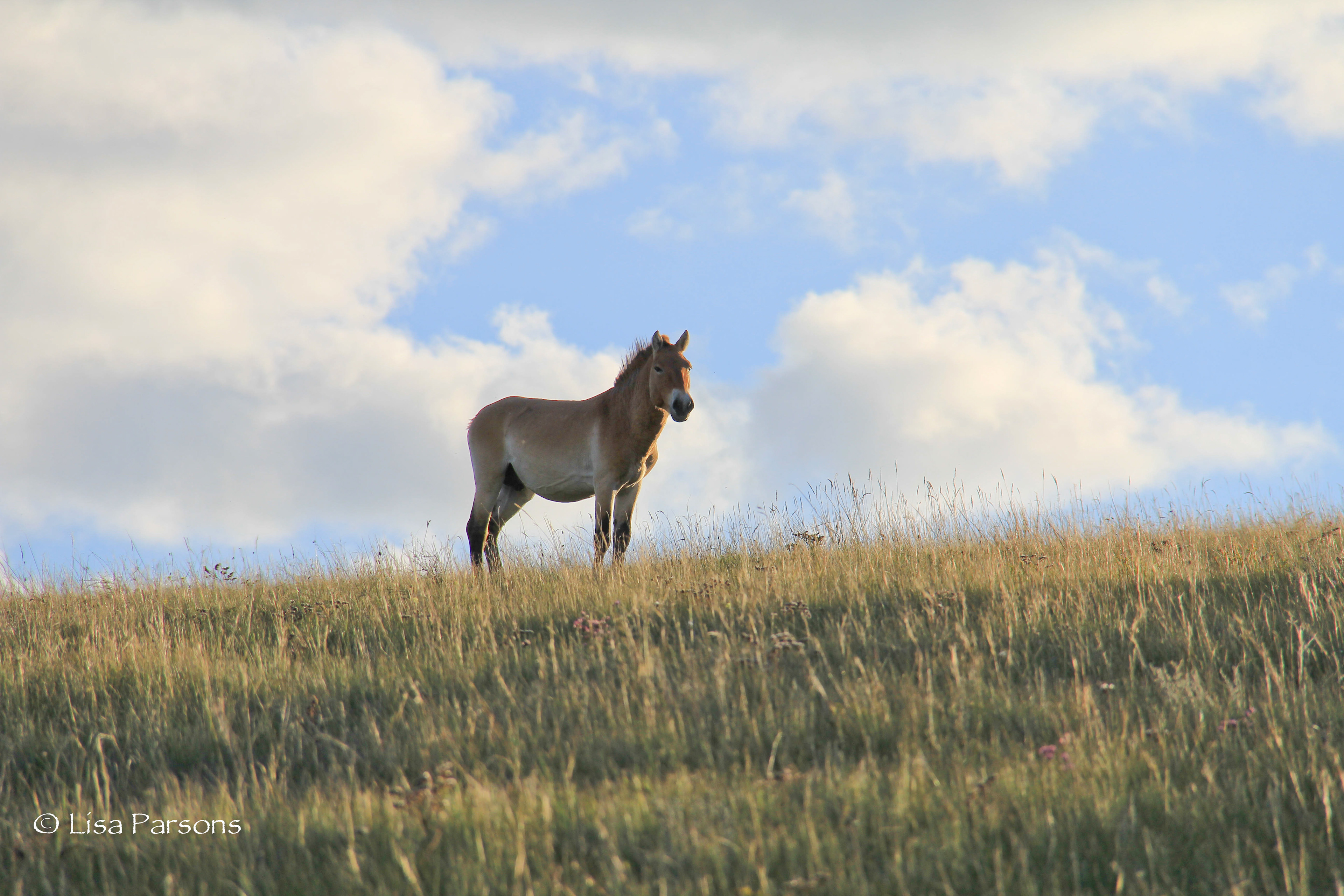 Rugged ancestor of the original wild horse.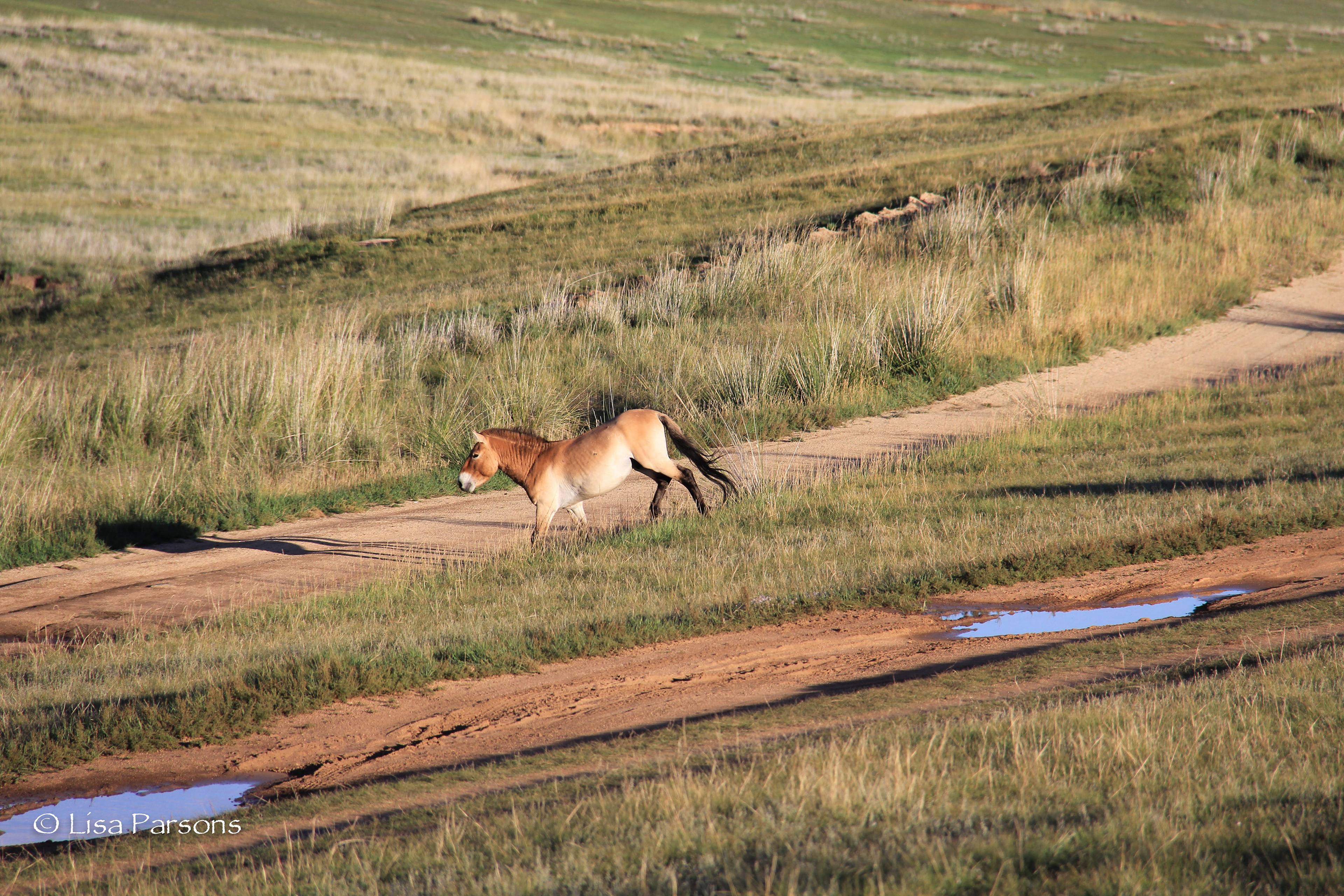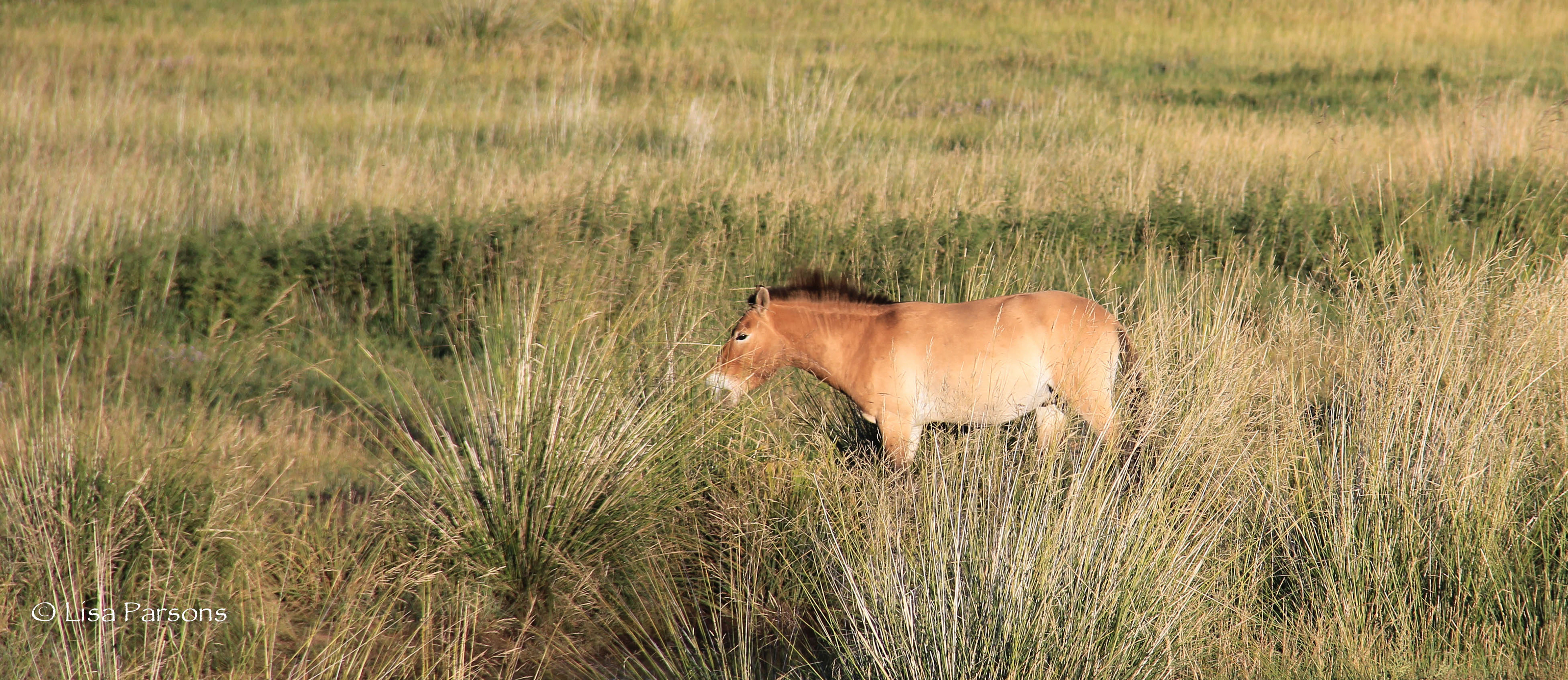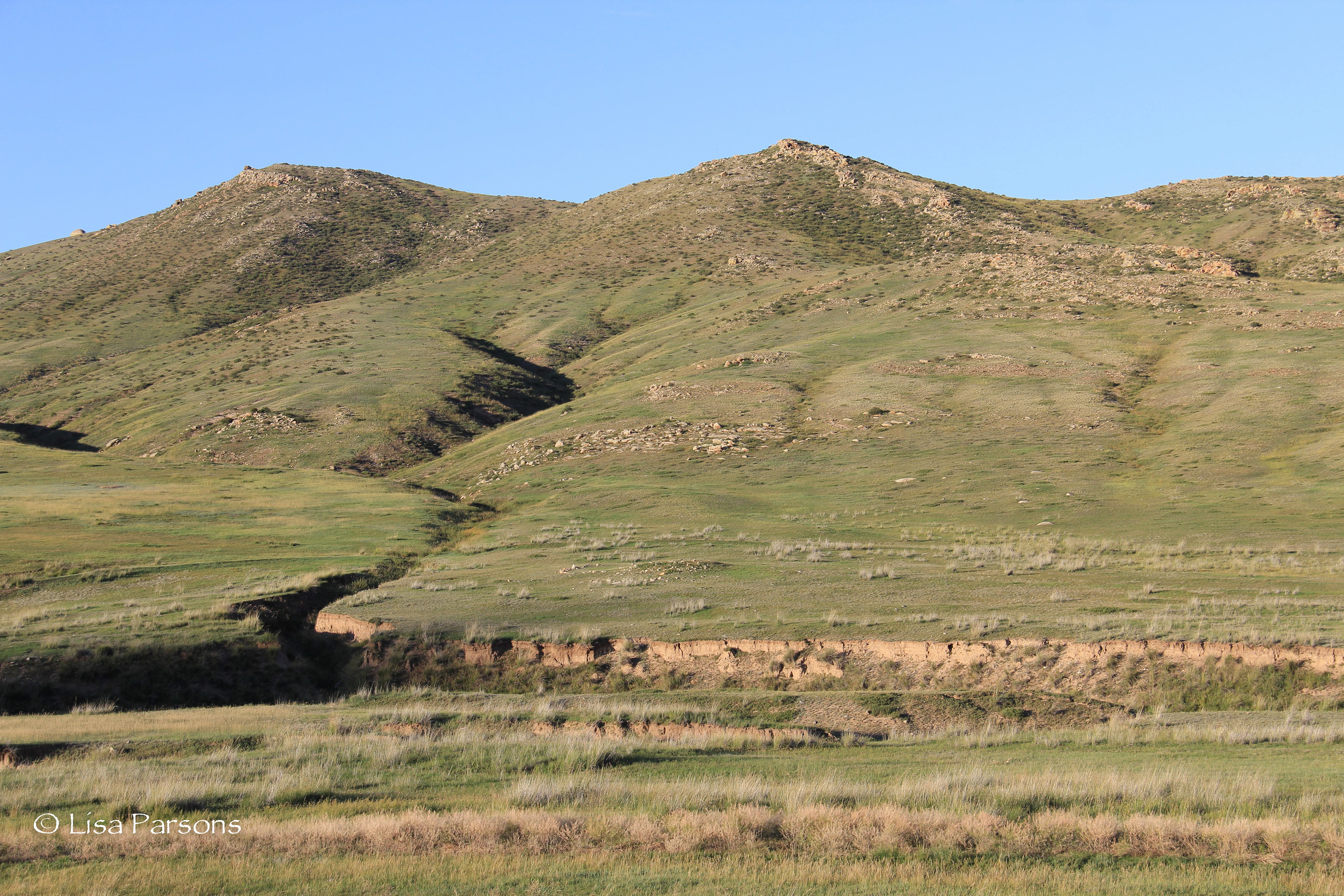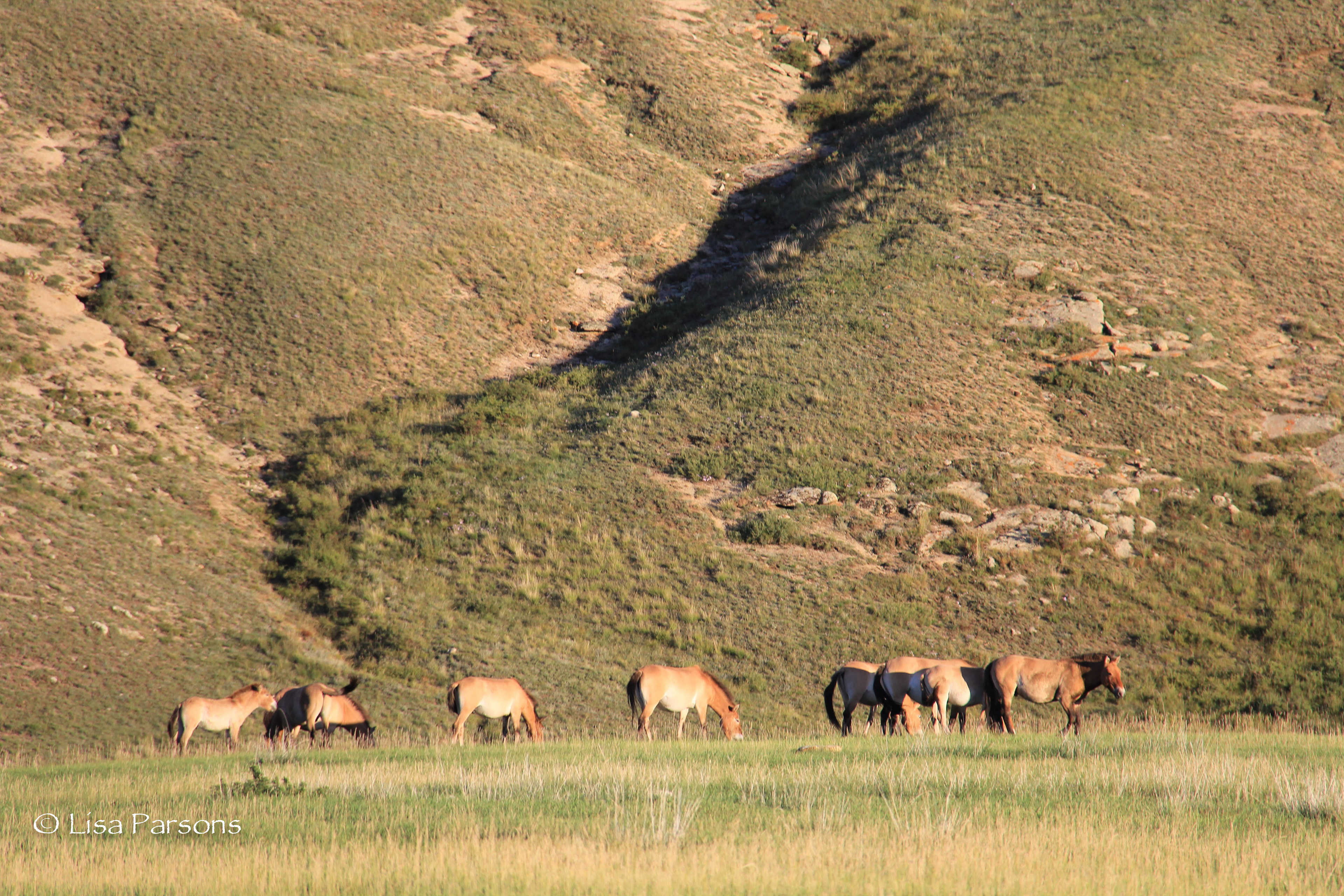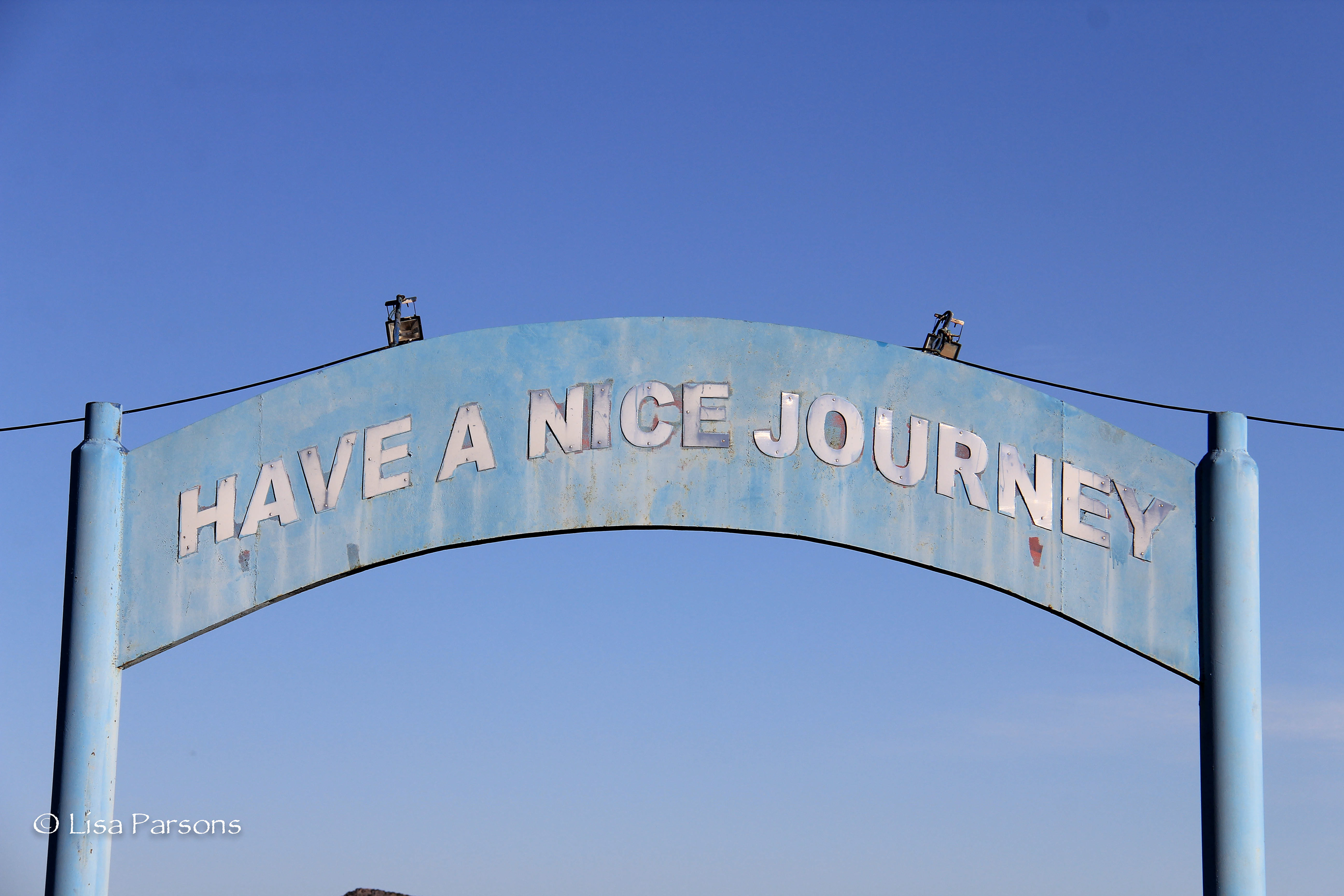 Entrance into the National Park.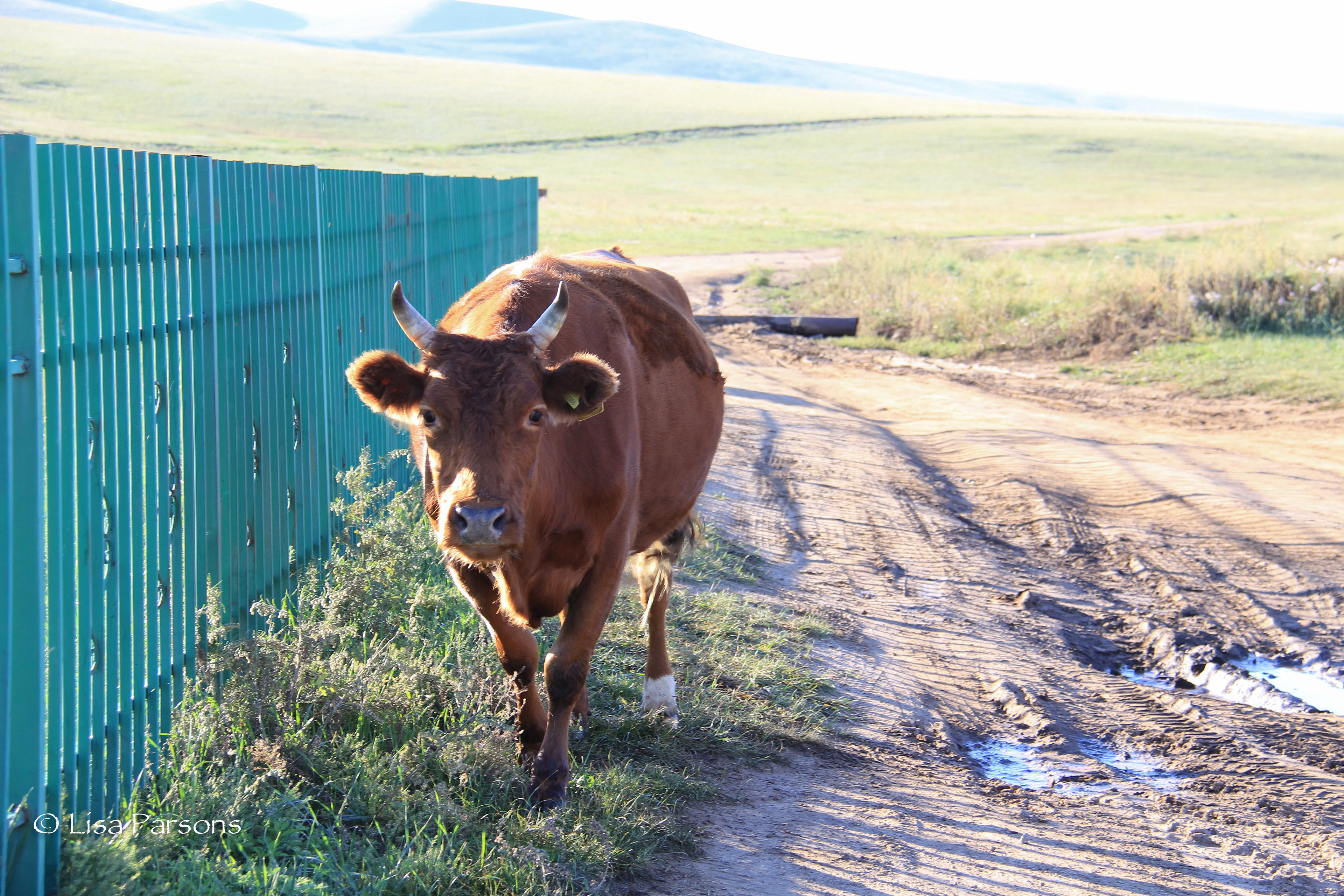 Native Cow of Mongolia who happens to live in Husta National Park (o;