I didn't get photos of our previous evening.  We arrived right at sunset.  Our location was at a hostel with a hotspring.  We all headed out after dinner for a soak under a sea of stars and the Milky Way.  Steam clouds of hot water coiling up into the sky.  More stars that I've seen in a long time.  We slept at 16057 ft.
In the morning we were greeted to the mist forming over the hotspring pools and streams that we had enjoyed the night before.  Then we headed out for our last day on the Solar.  We visited the sight from some Salvador Dali paintings.  We visited another laguna, Laguna Verde.  Then we visited a Utah like landscape of sandstone rock formations where we climbed around on them. 
All in all a pretty amazing day capped off by a farewell dinner and a hot shower in a great motel run by a Swiss couple.  It was like an oasis after days of showerless travel and plumes of dirt kicked up by the wheels of our landcruiser.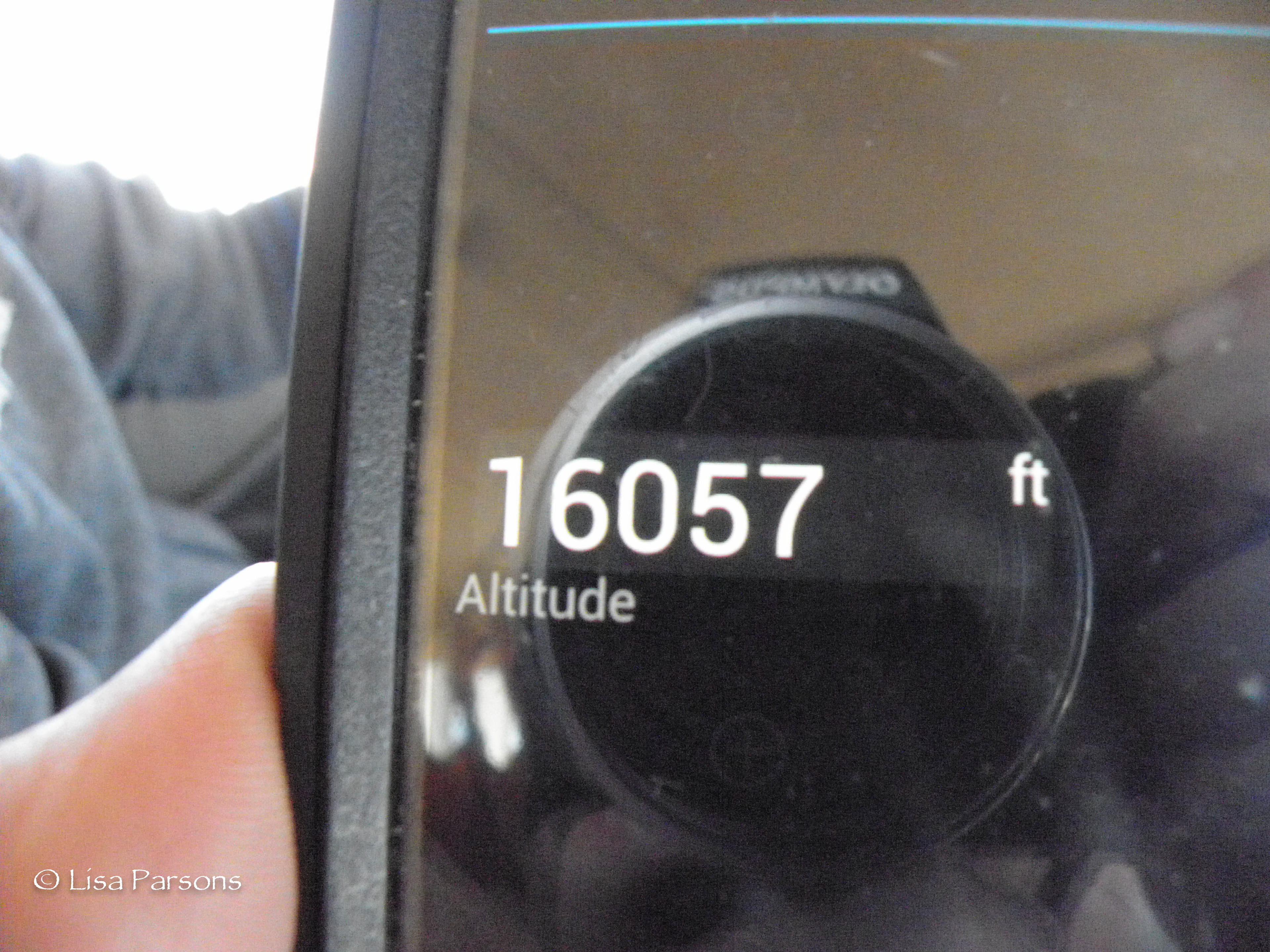 Everything in Bolivia is high!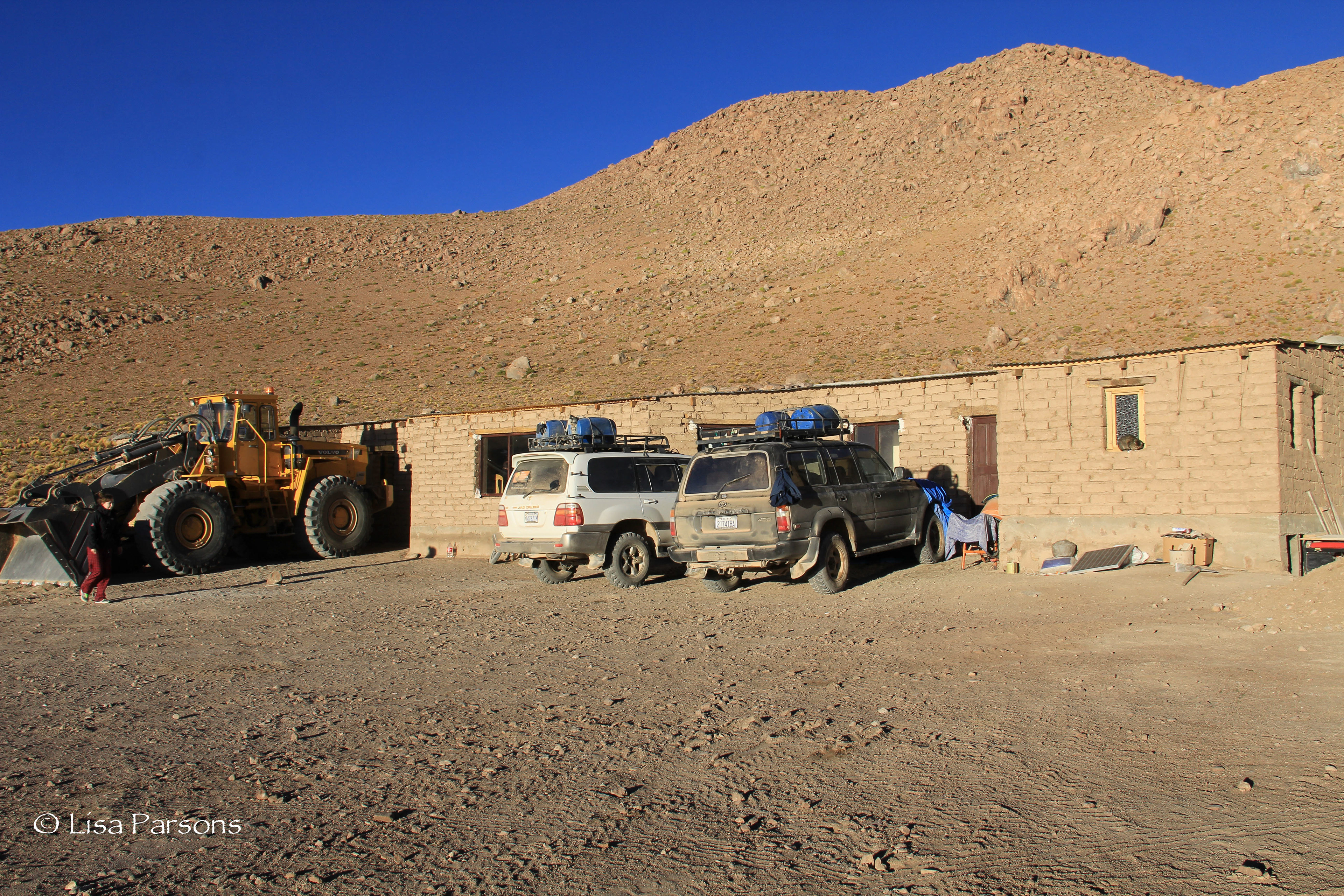 A newly finished hostel.  Group rooms.  Pit toilet in the back.  Well actually they have a new composting bathroom complex off of a dining room but that is still in the works.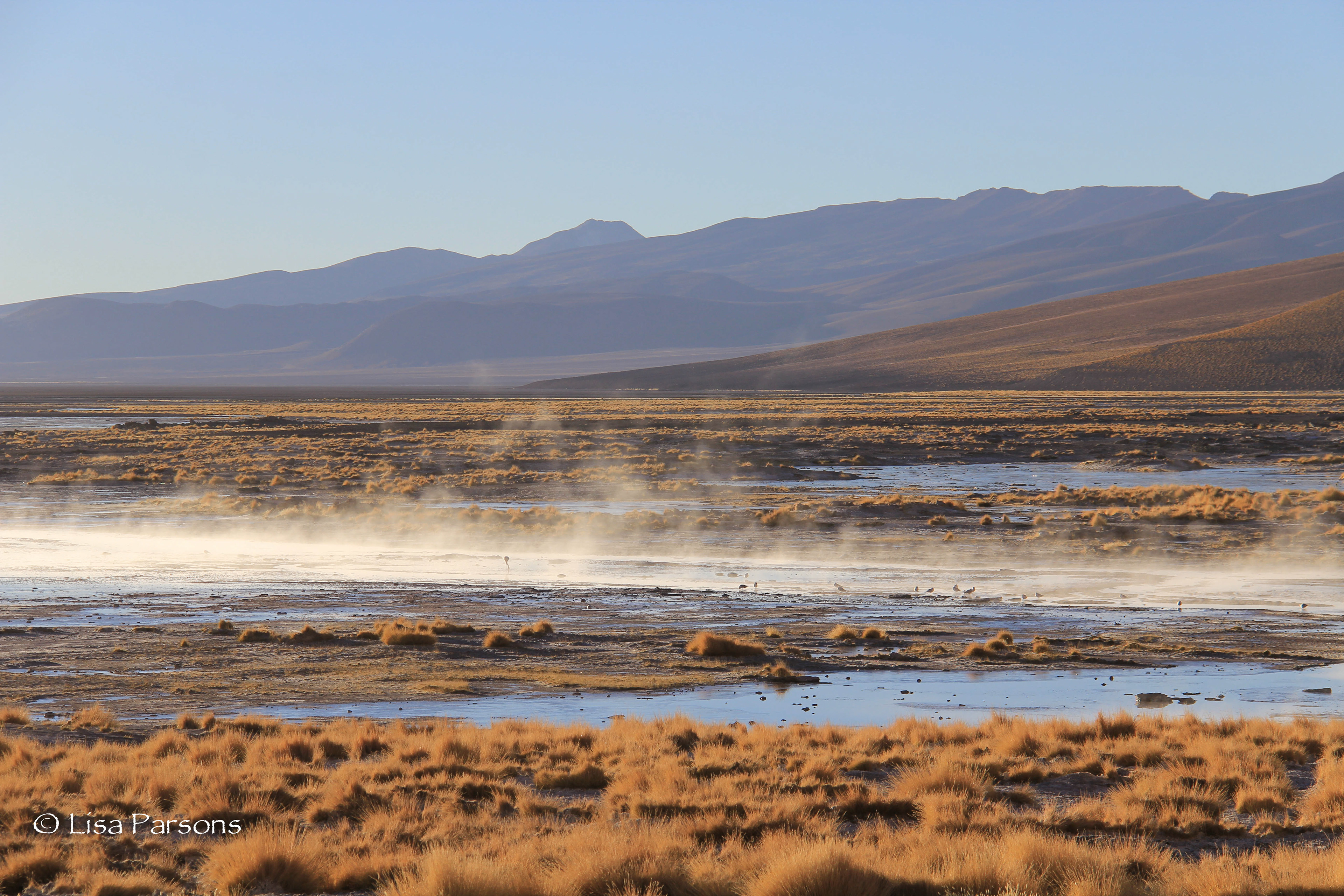 Our morning view.  Lots of hotwater springs.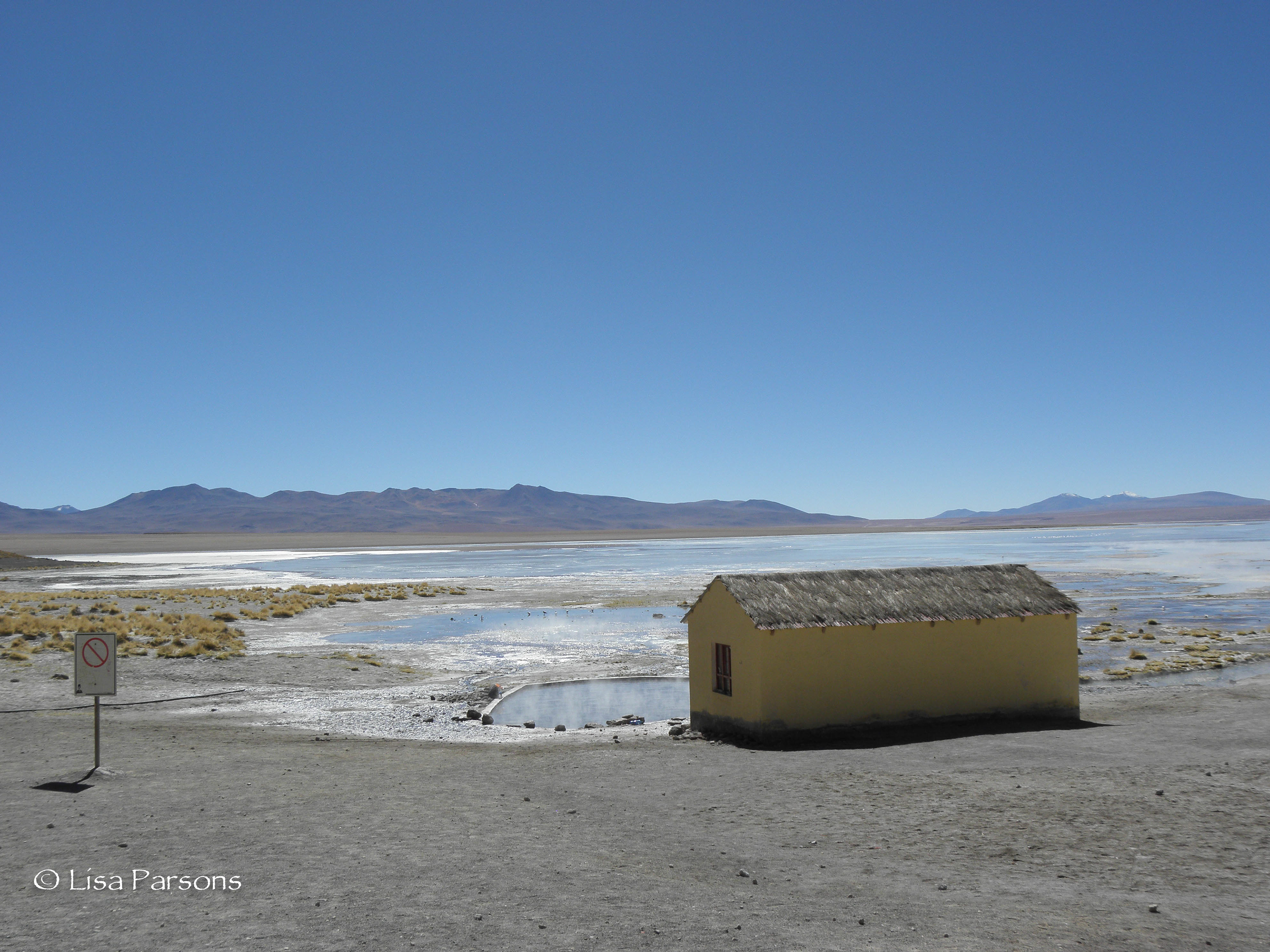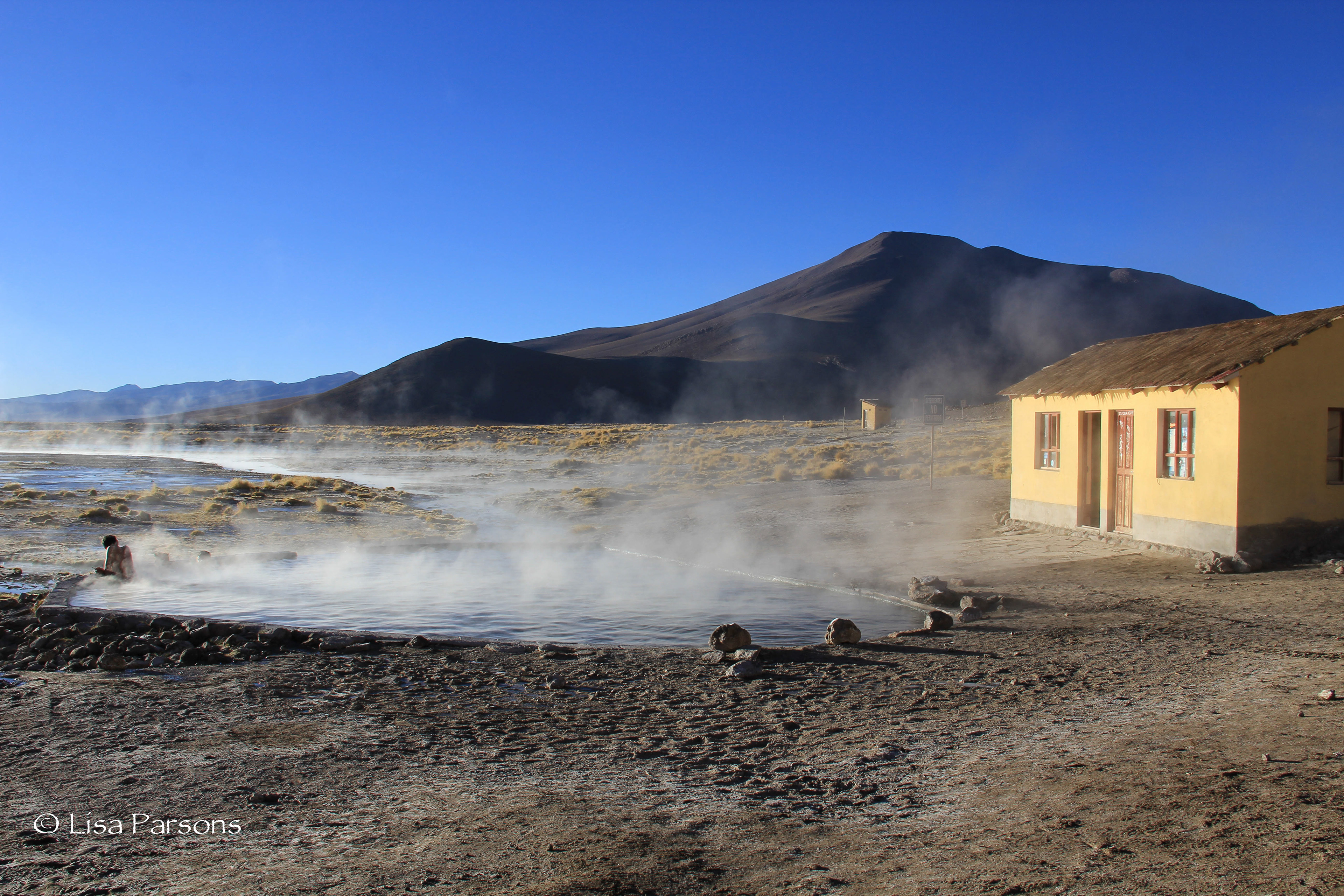 The large hotspring pool we enjoyed under a sea of stars the previous evening.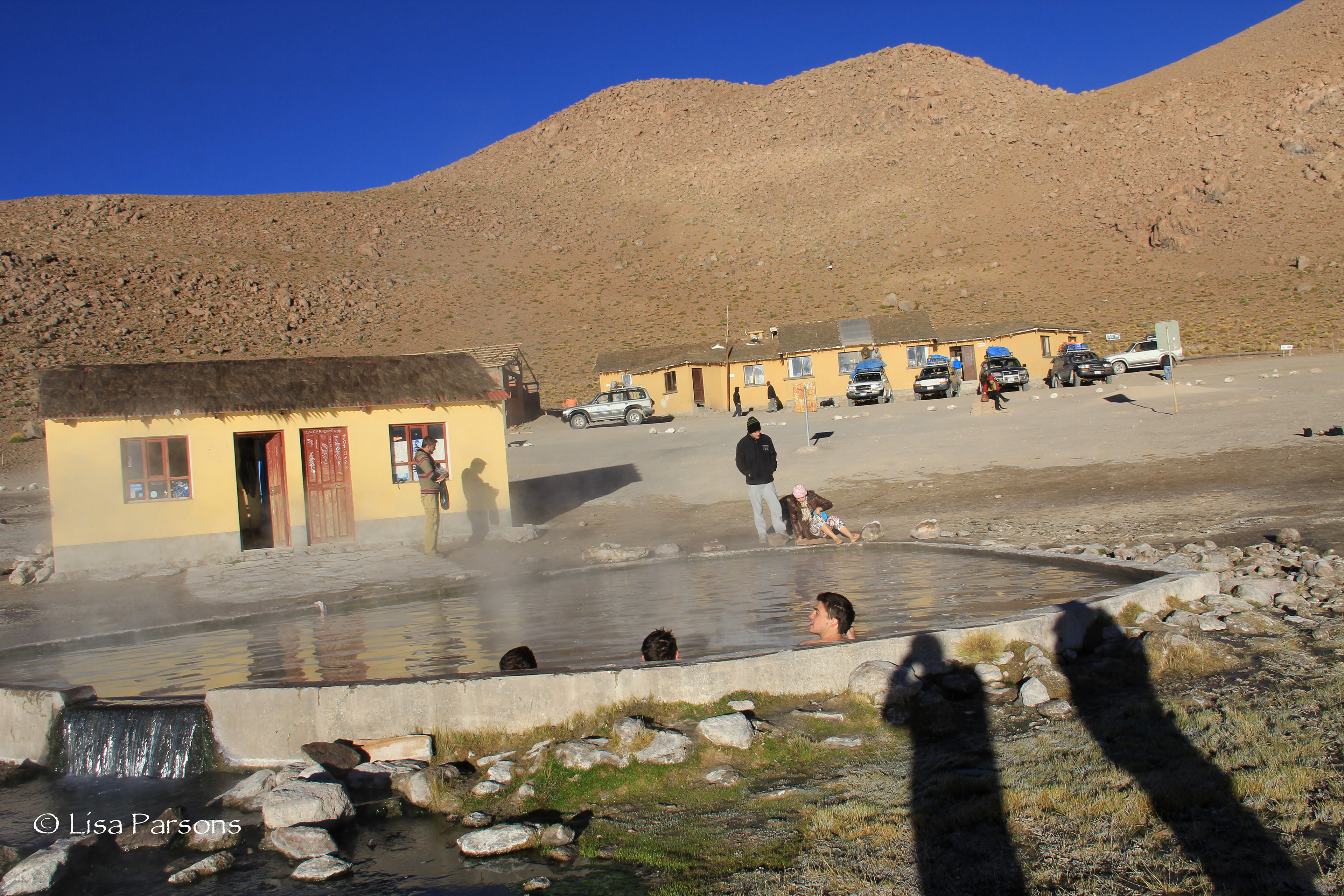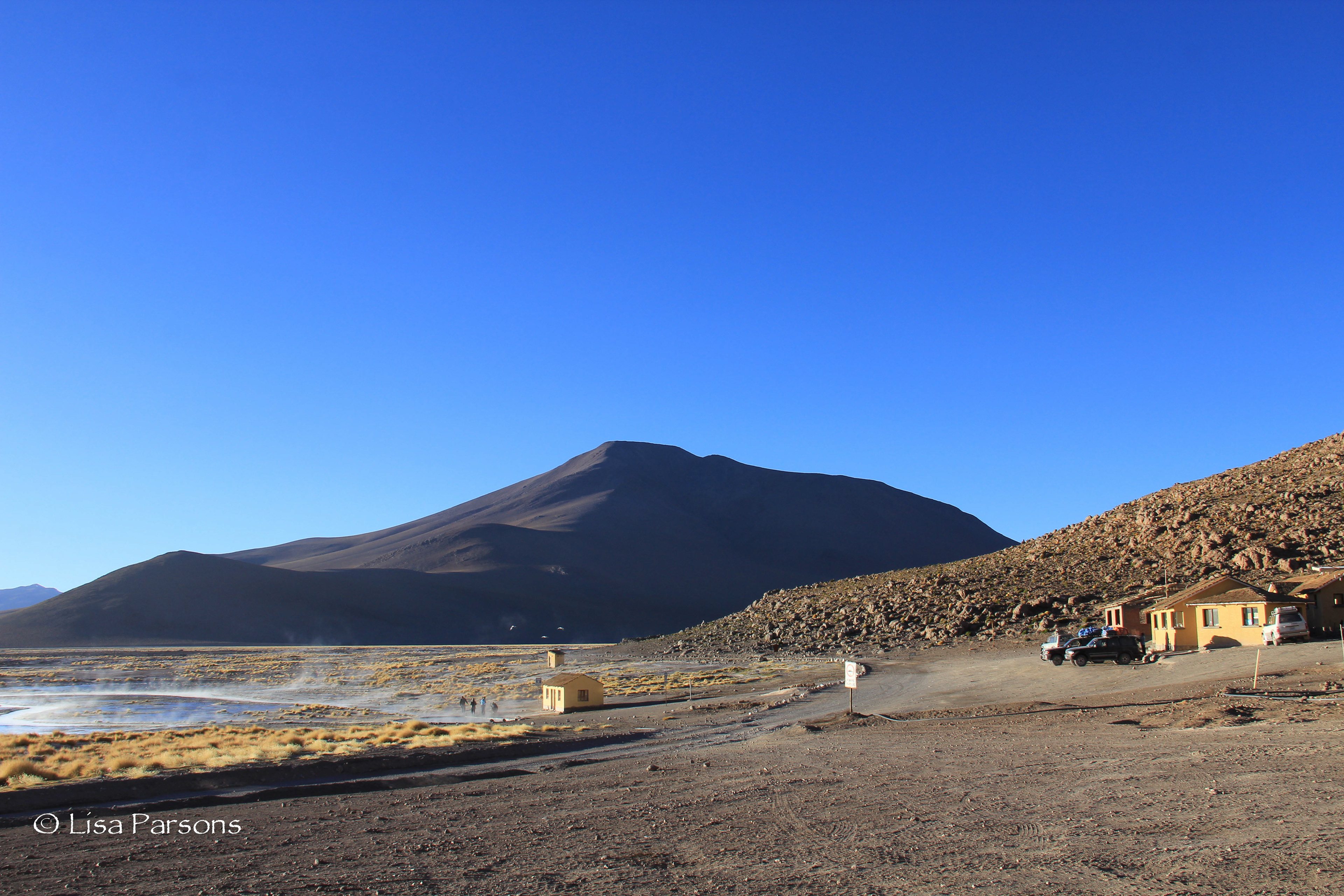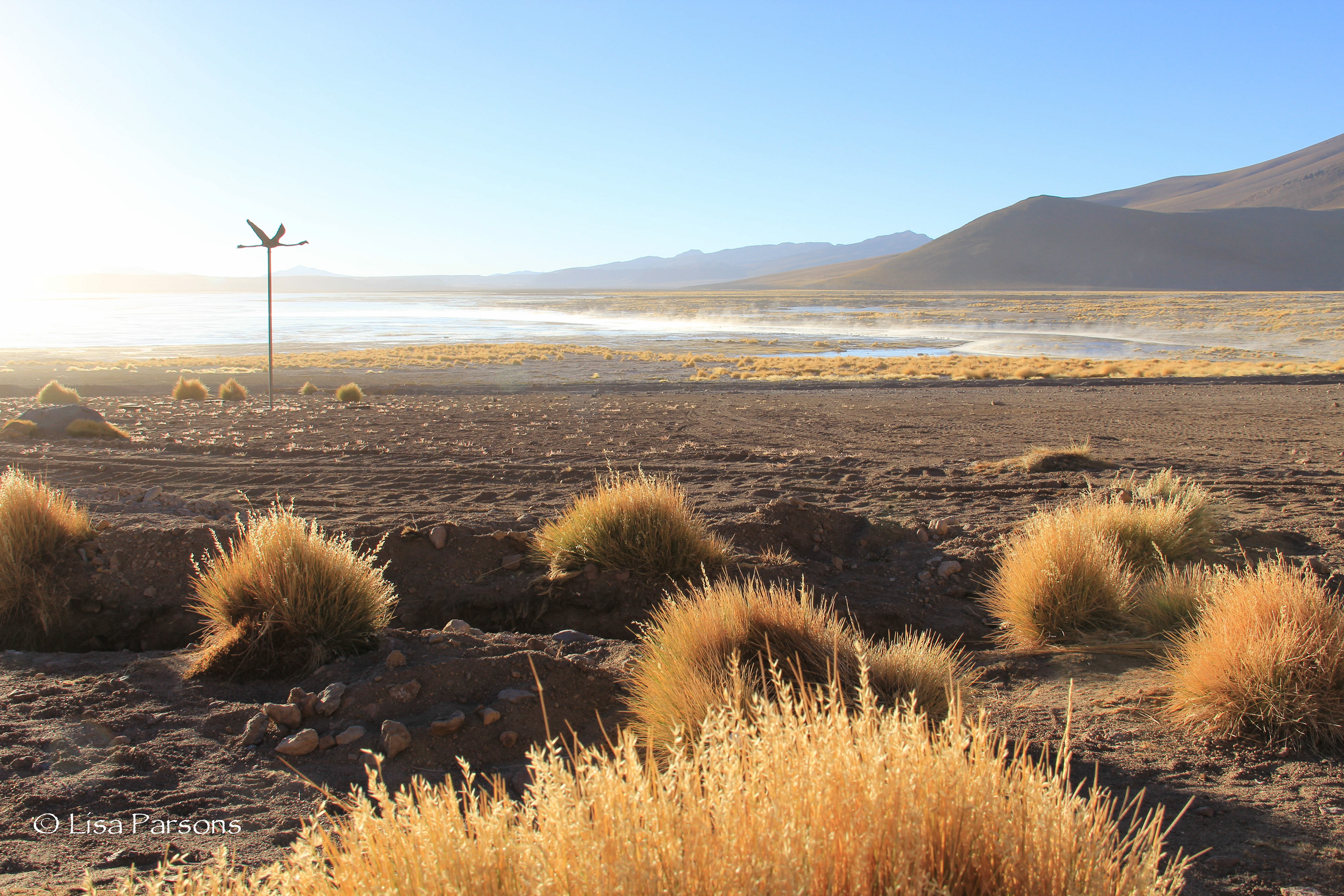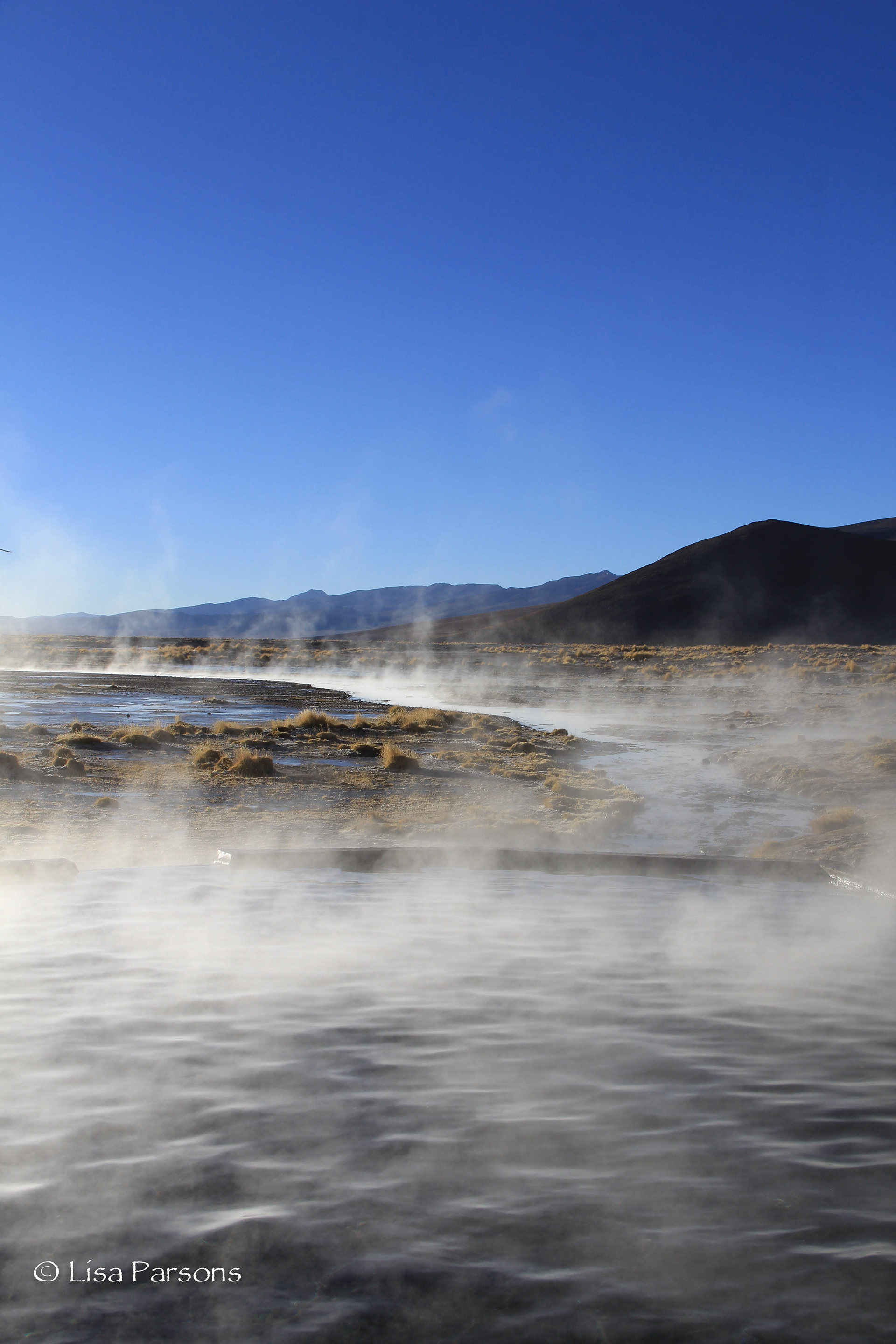 Even the view during the day is great.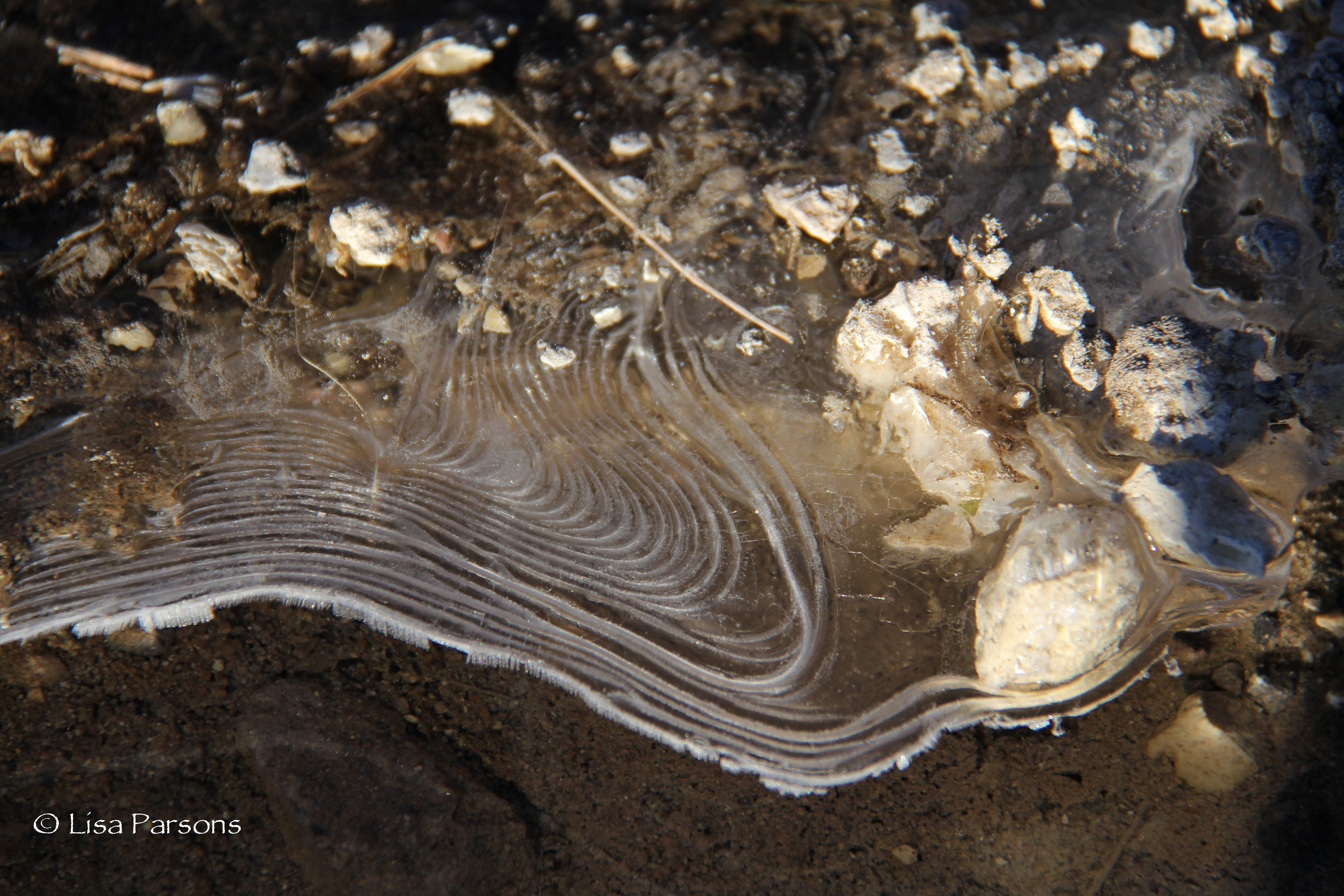 It was cold at 16,000 feet!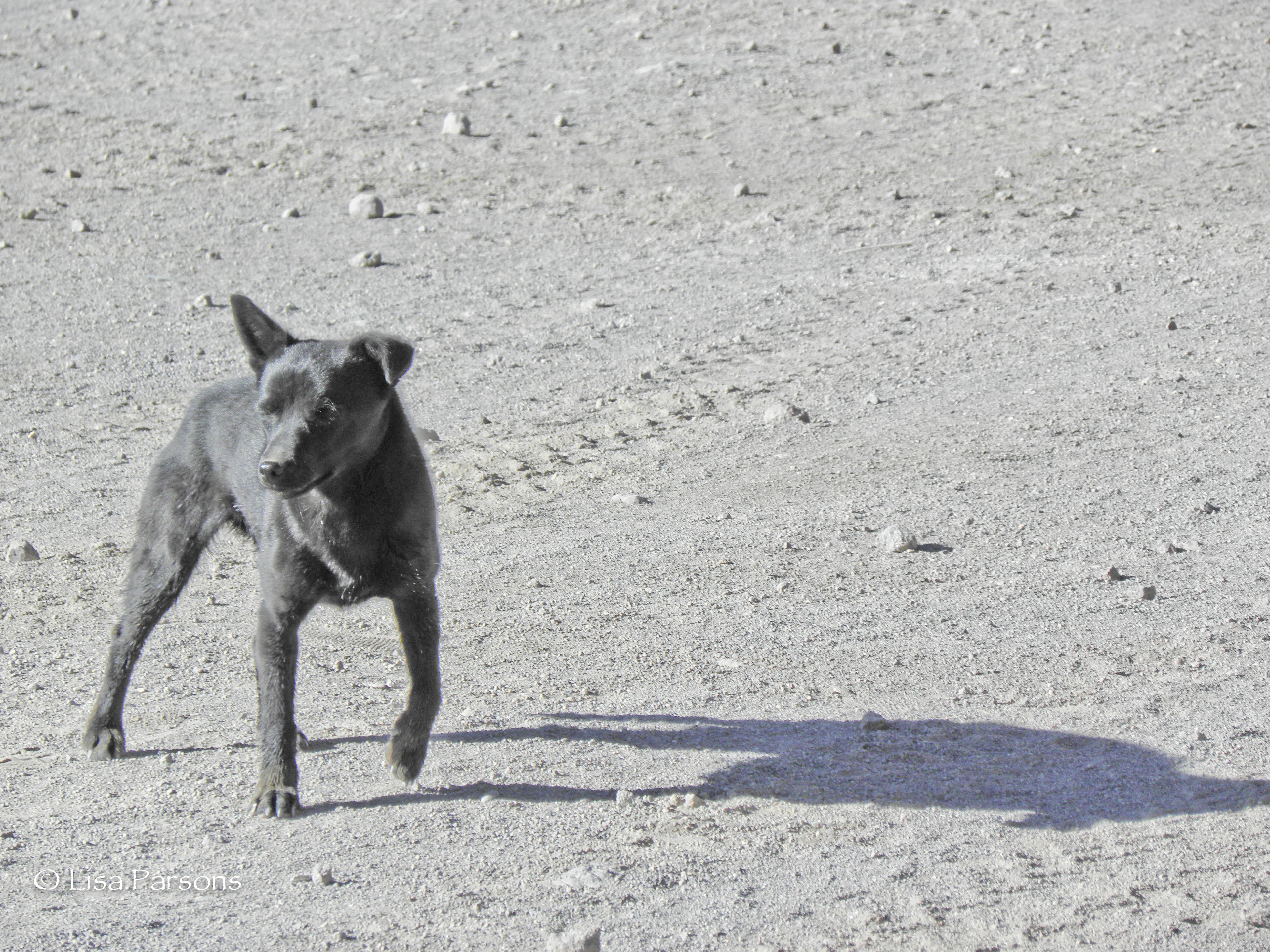 This little dog was quite a character.  Our Finnish friend found him to be quite a playful companion.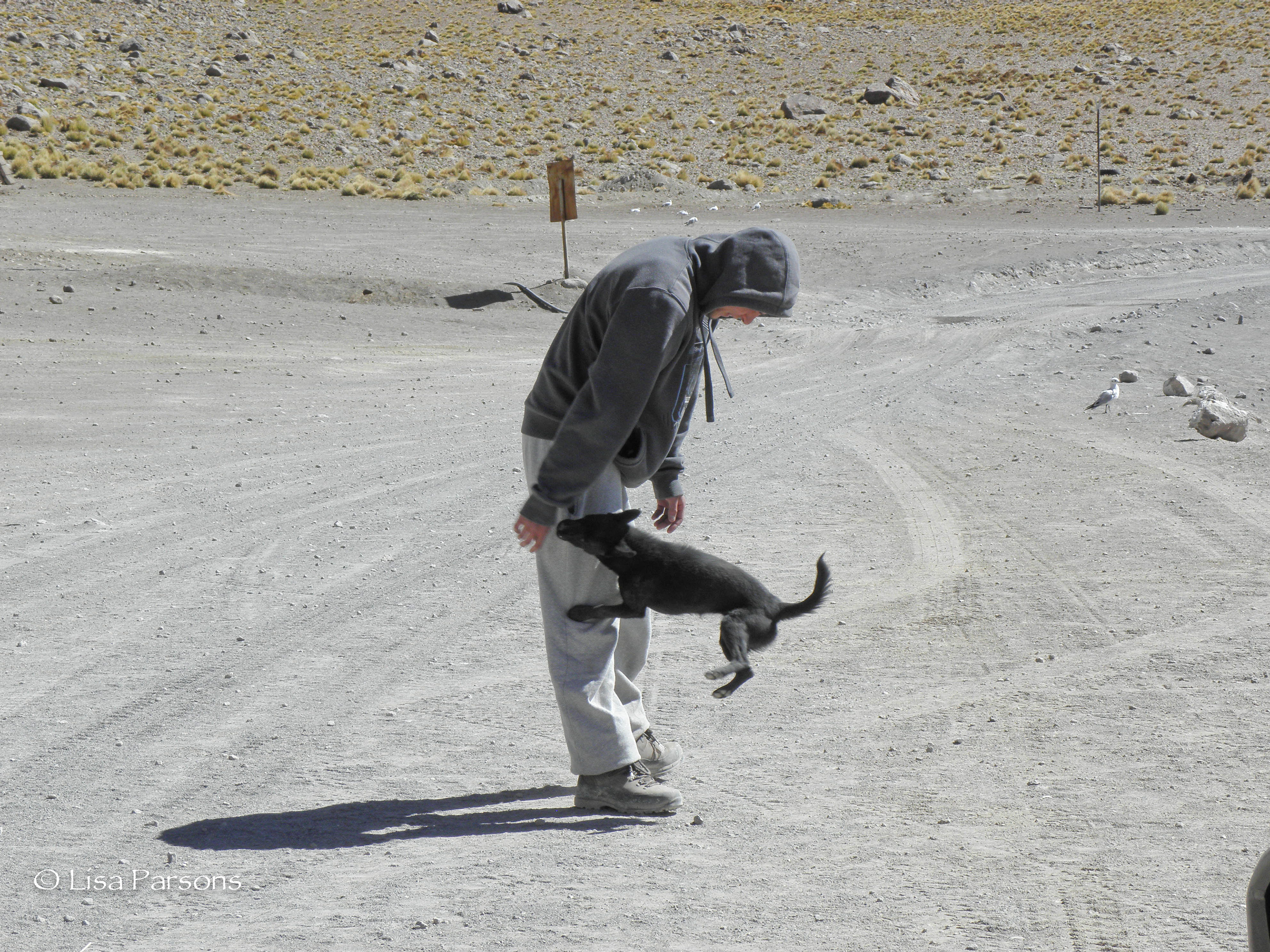 That little dog could leap high.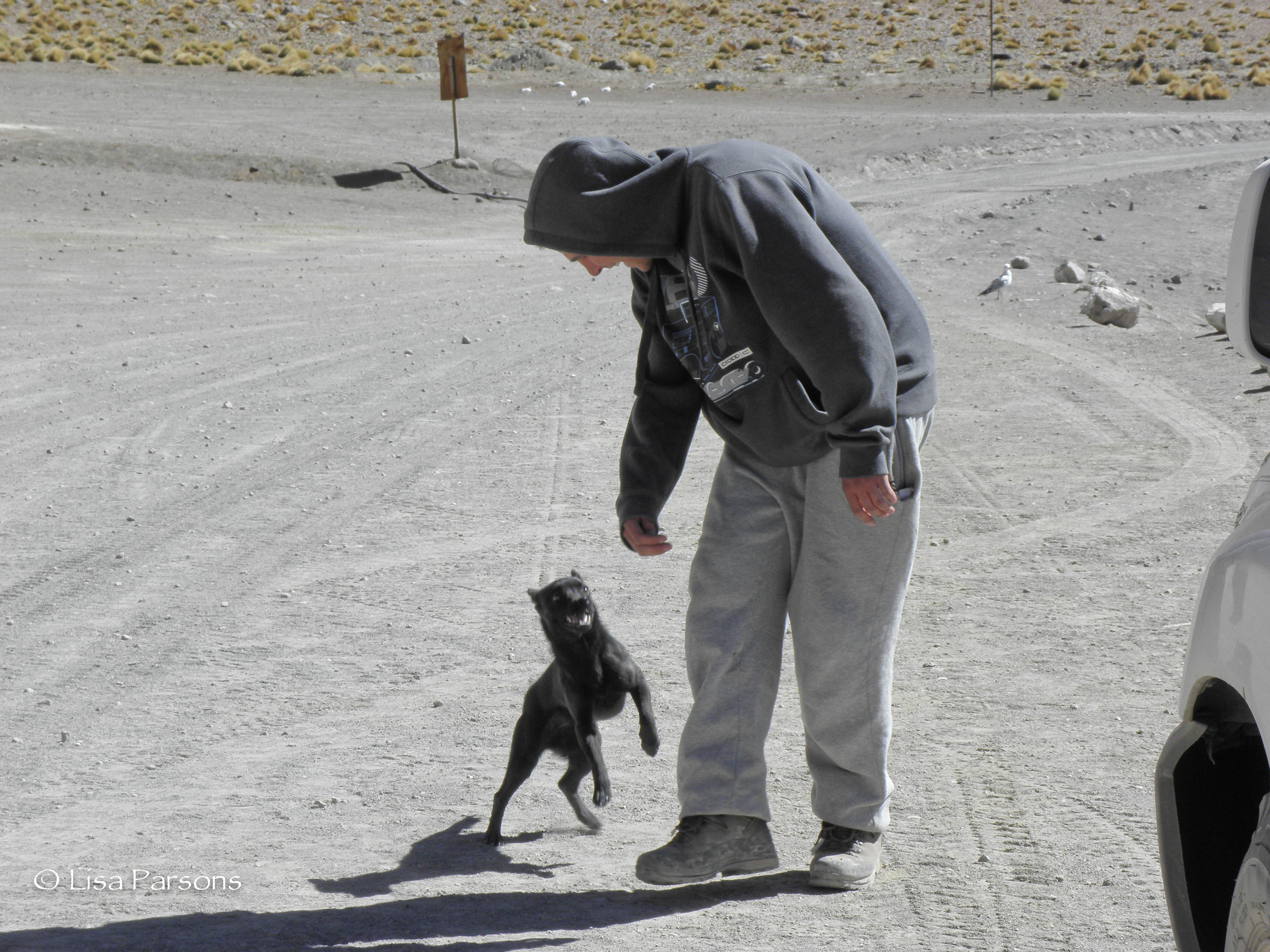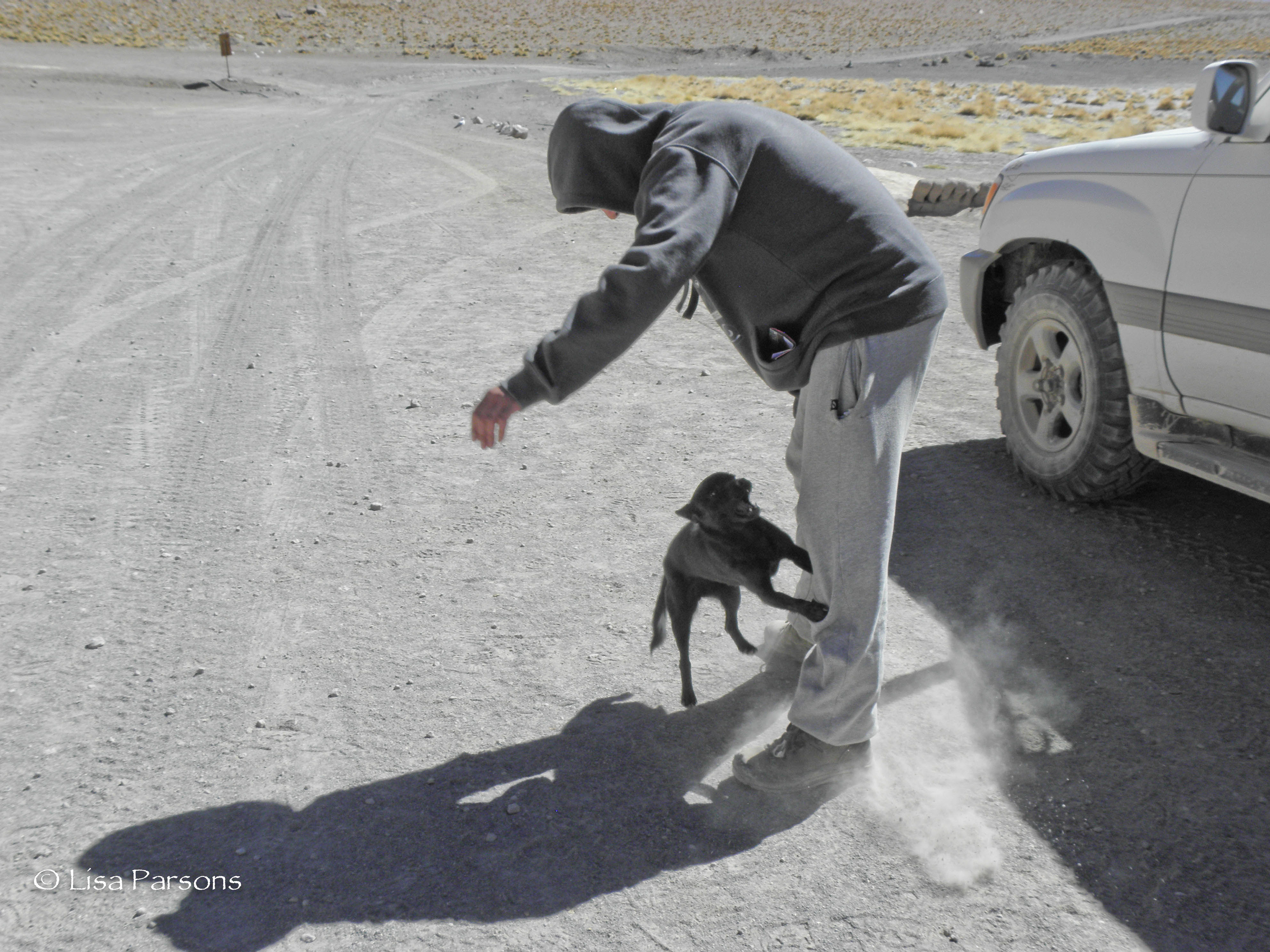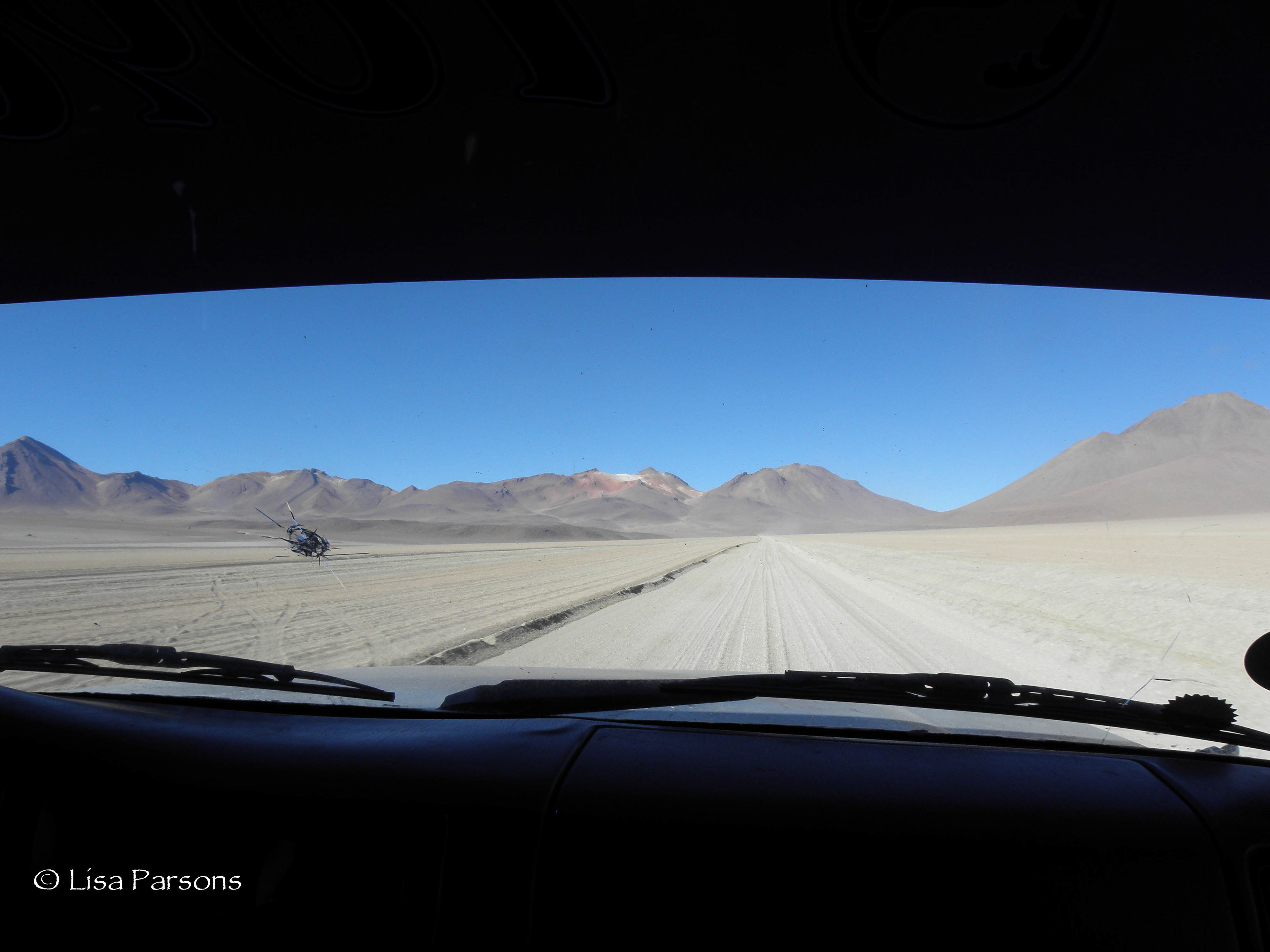 First drive by shooting of the day.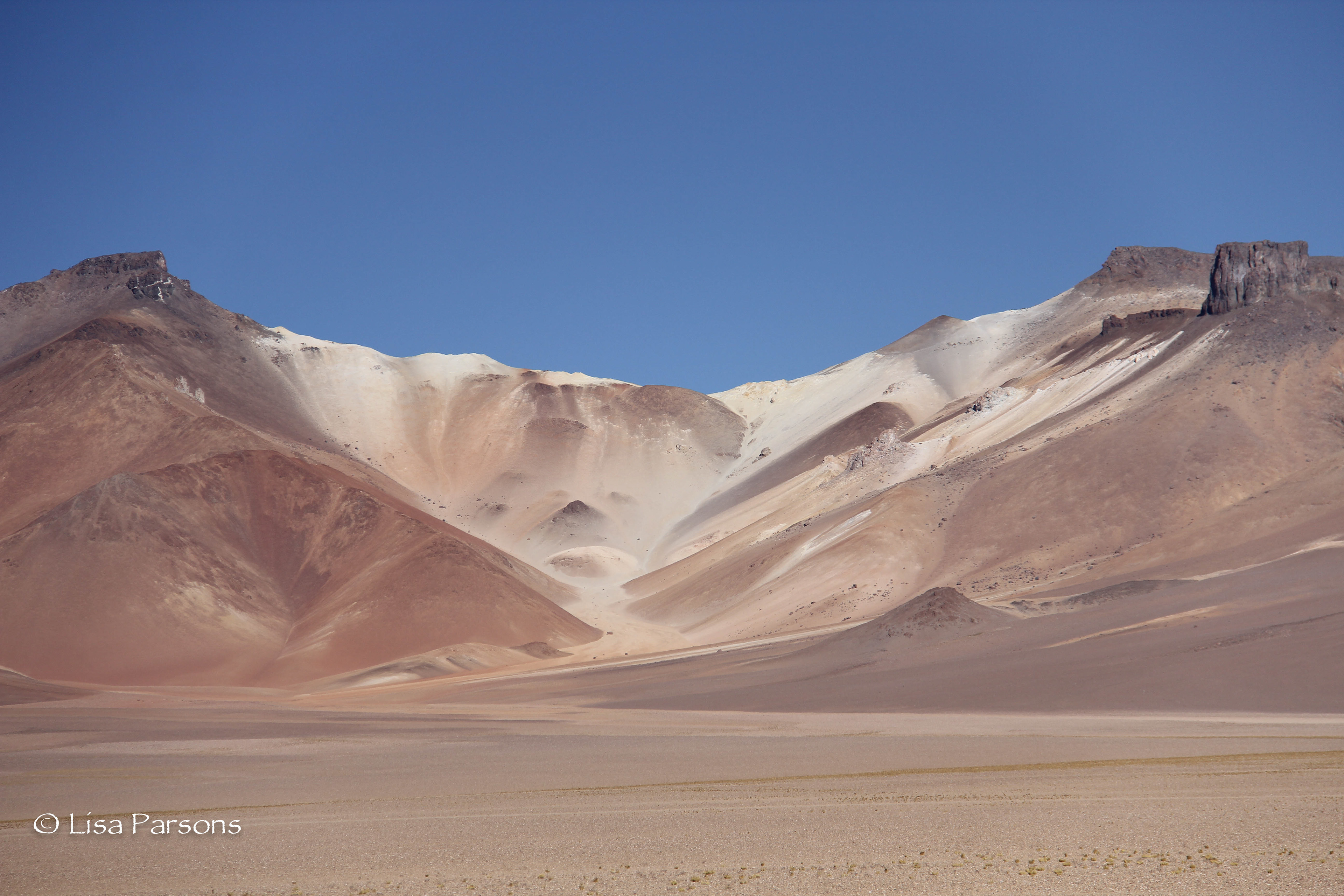 Reminds me of a orange creamsickle.  The colors of the earth were amazing in this area.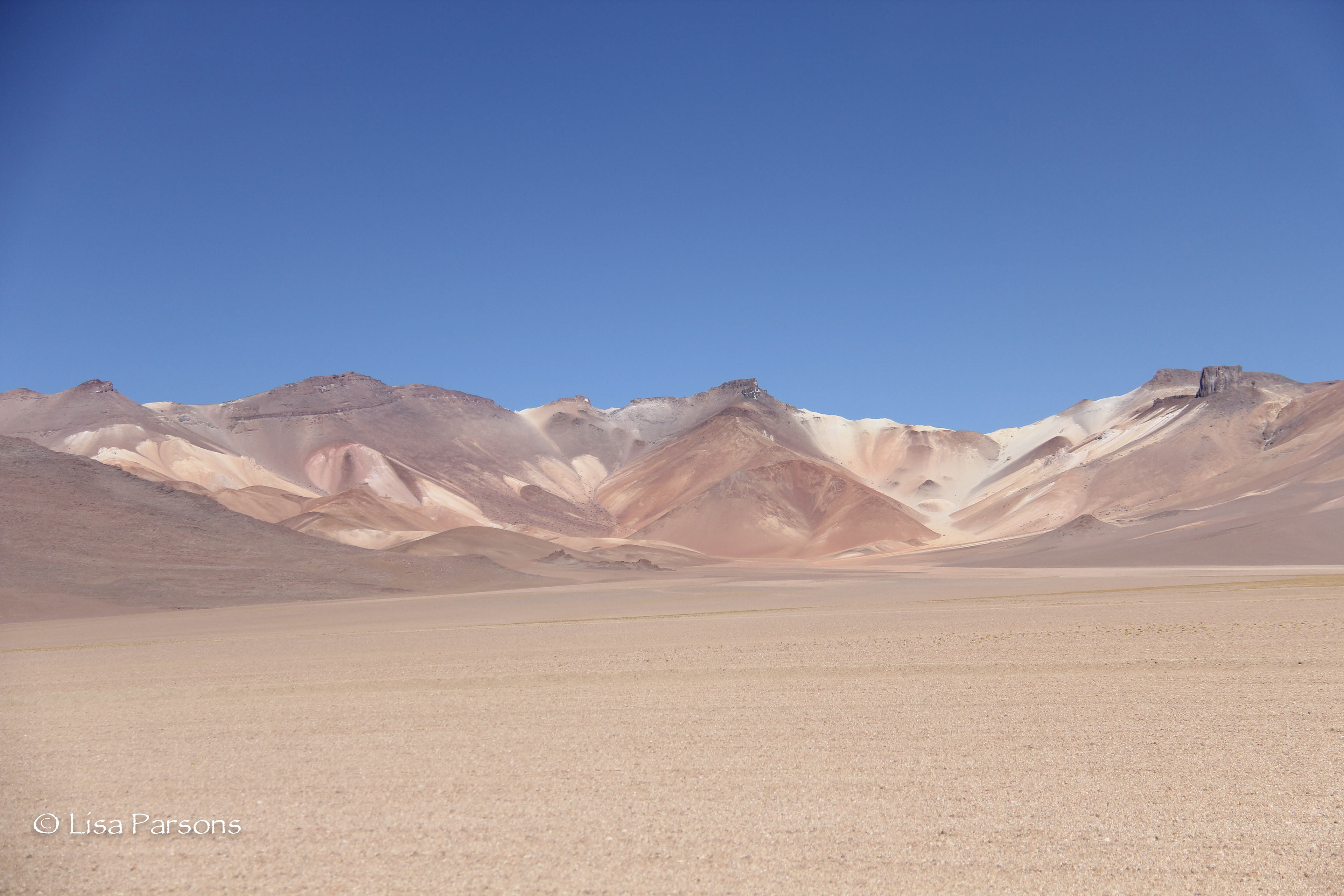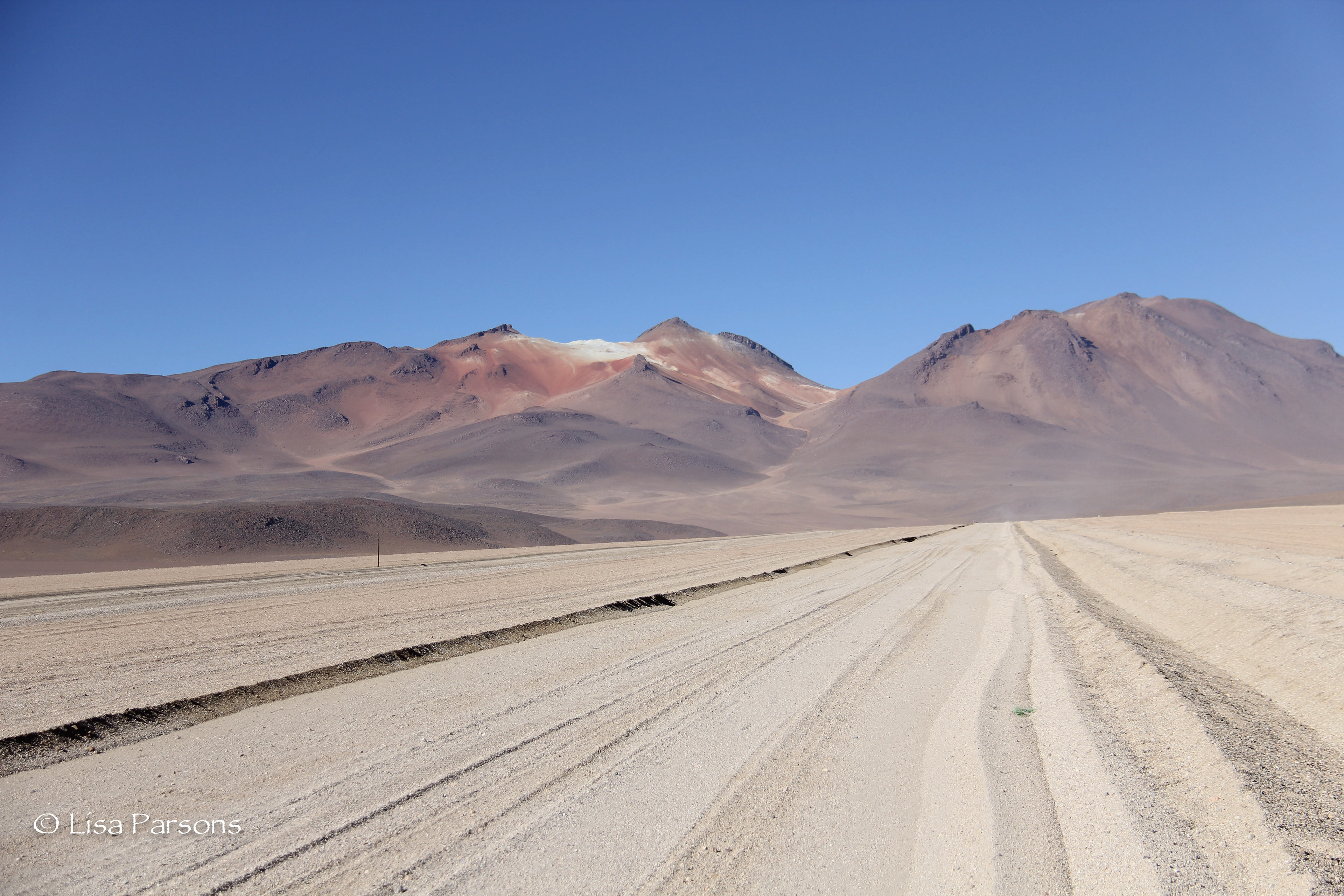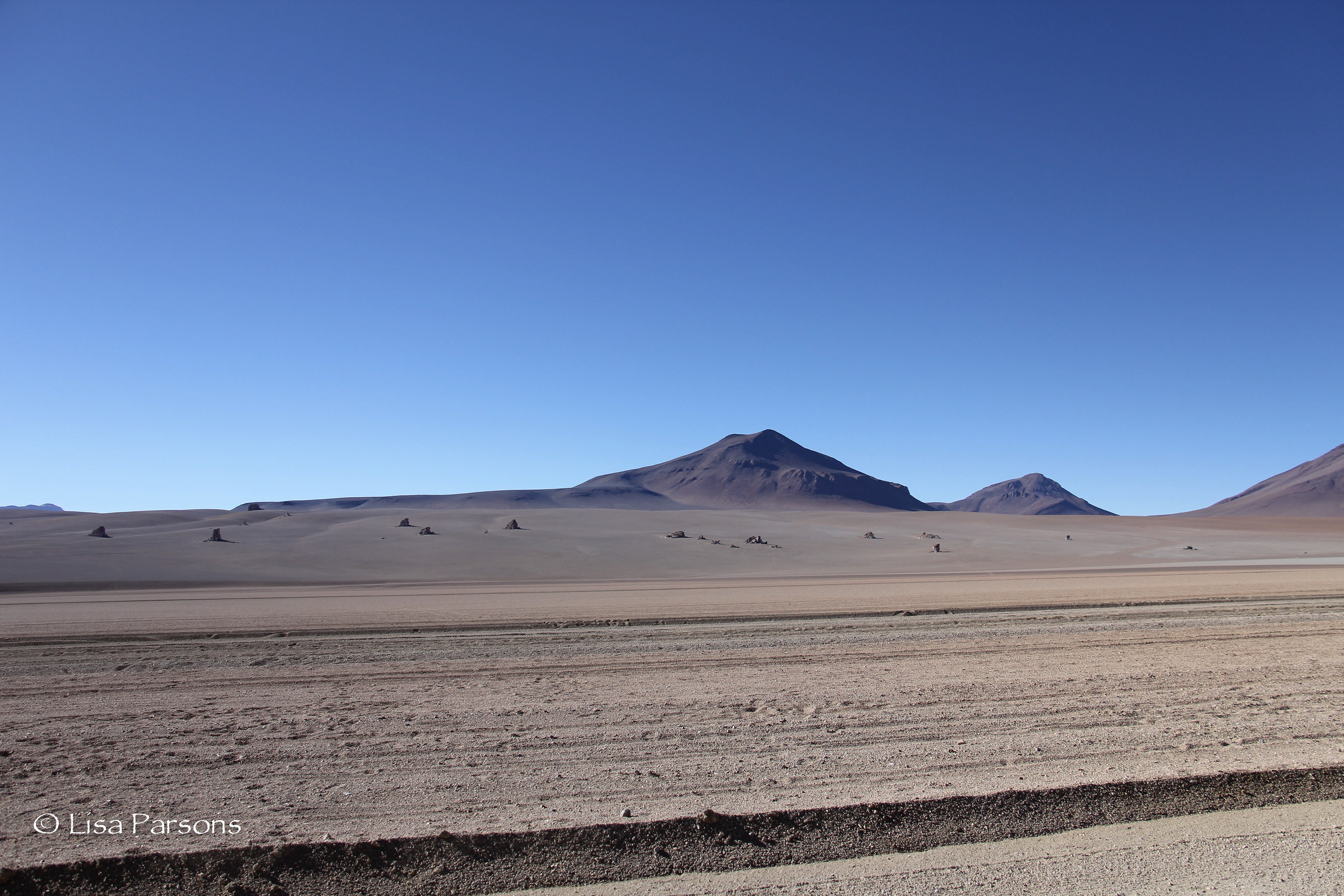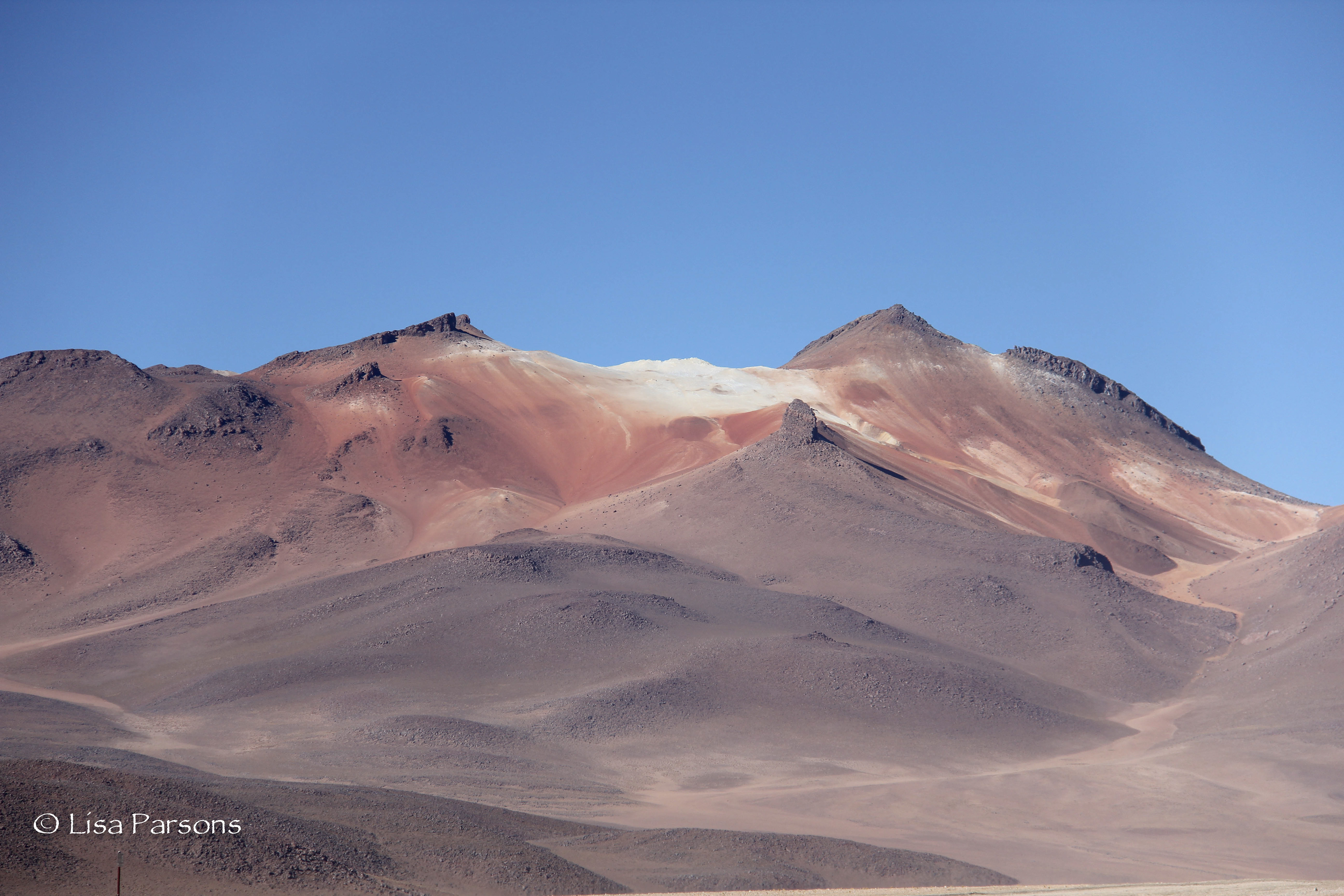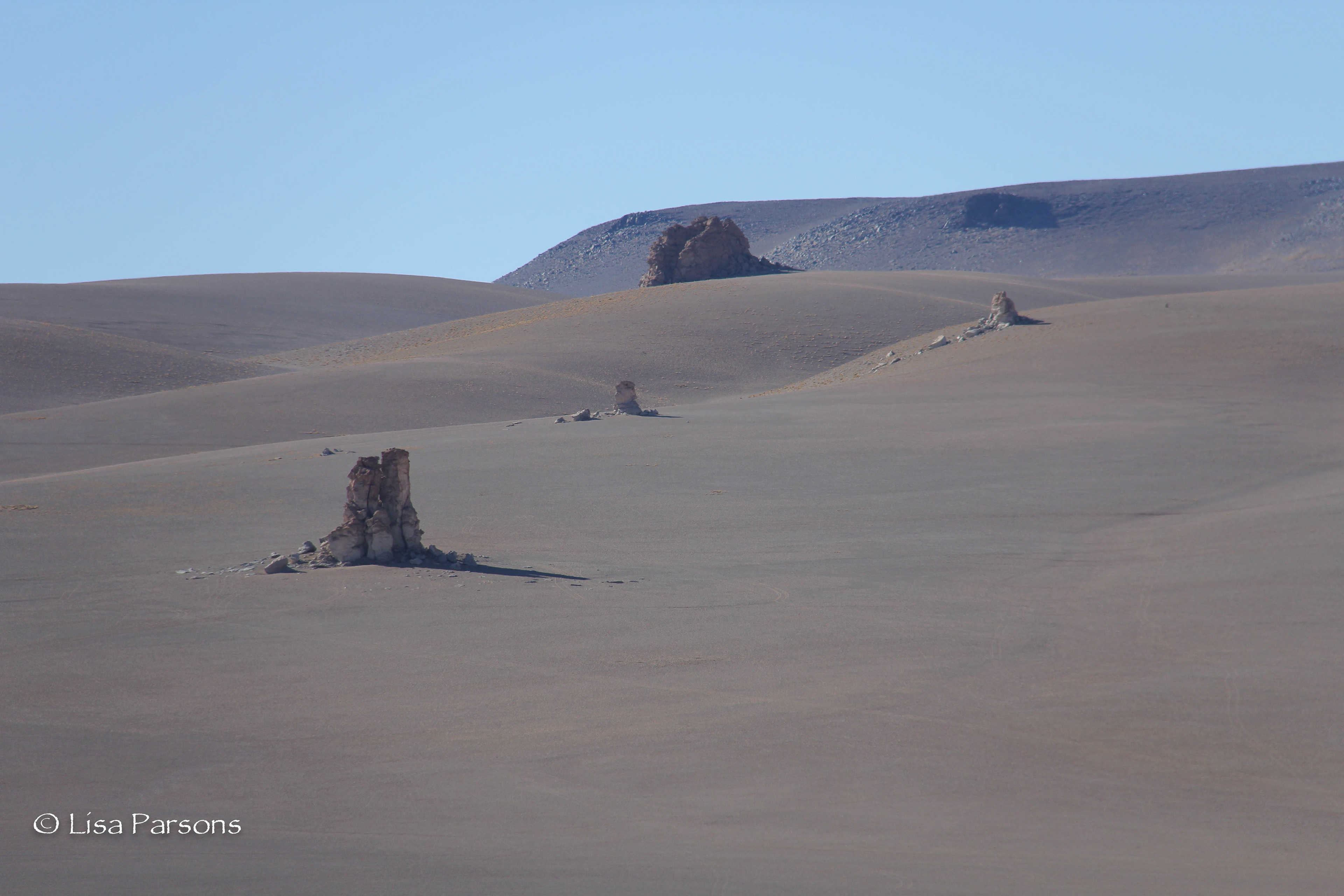 Salvador Dali's haunt.  These rocks are said to have inspired some of Dali's work.  I've loved Salvador Dali and Can see this is some of his work.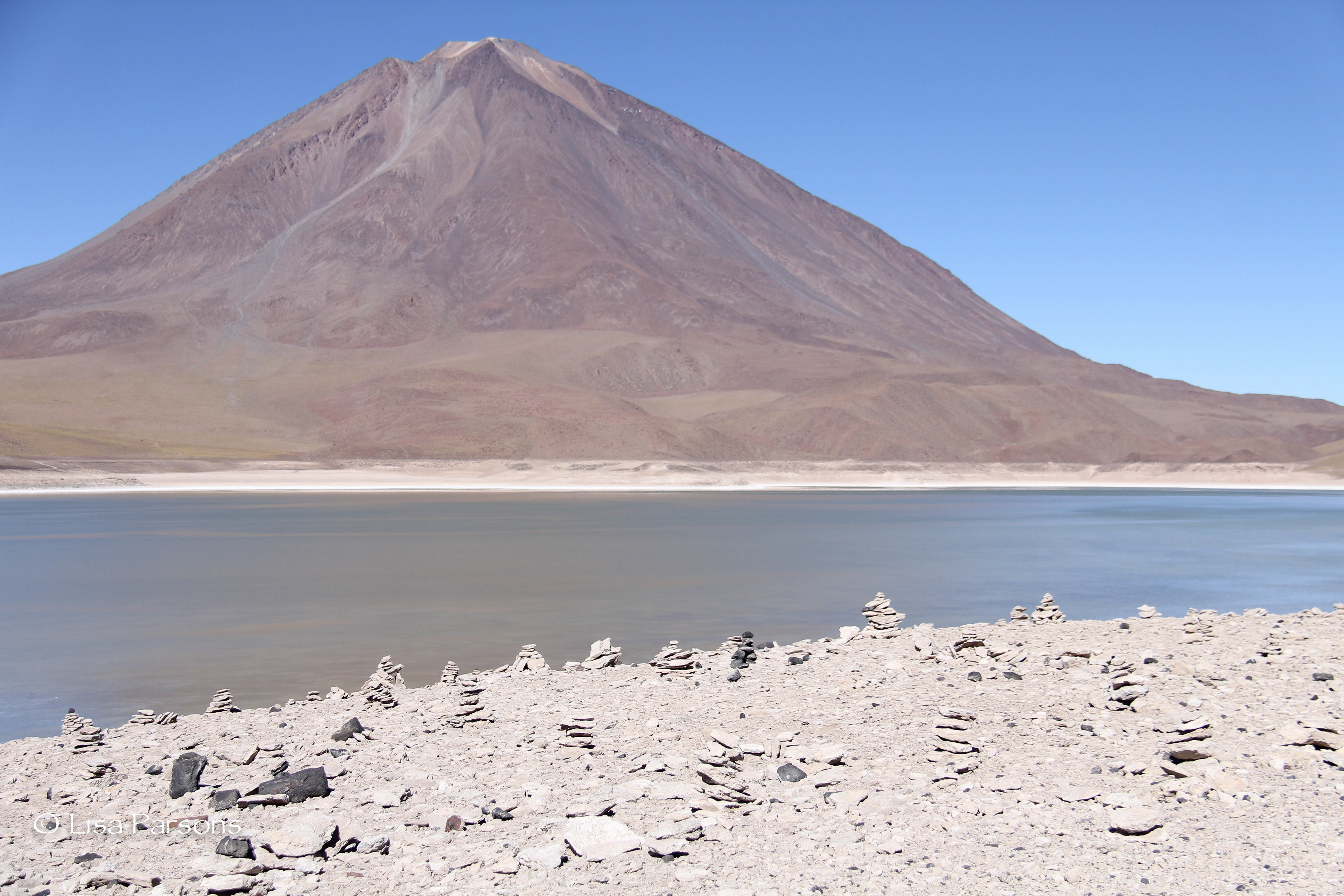 This is a cairn gallery.  there were cairns everywhere.  Someone started it and then people have come and added to it.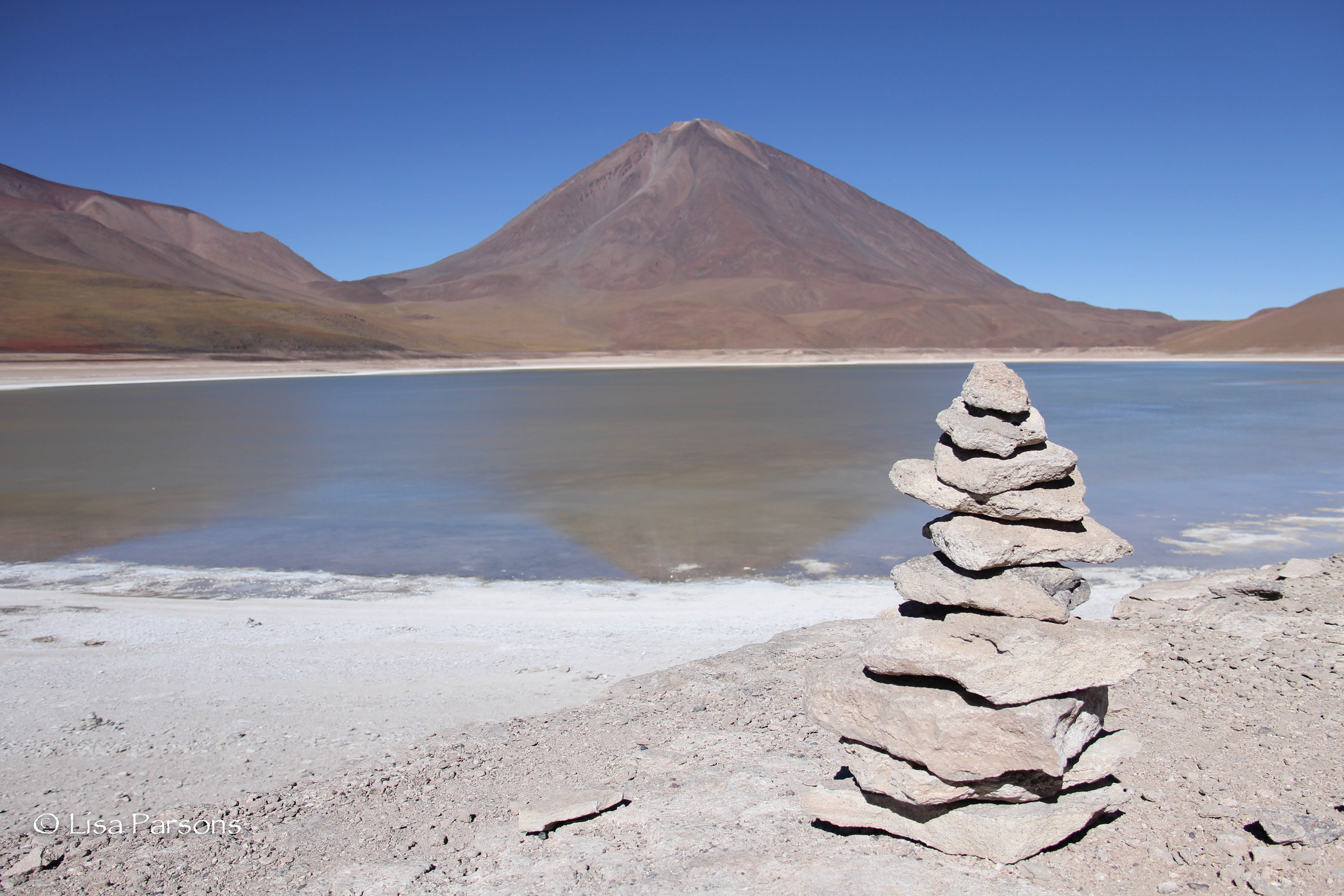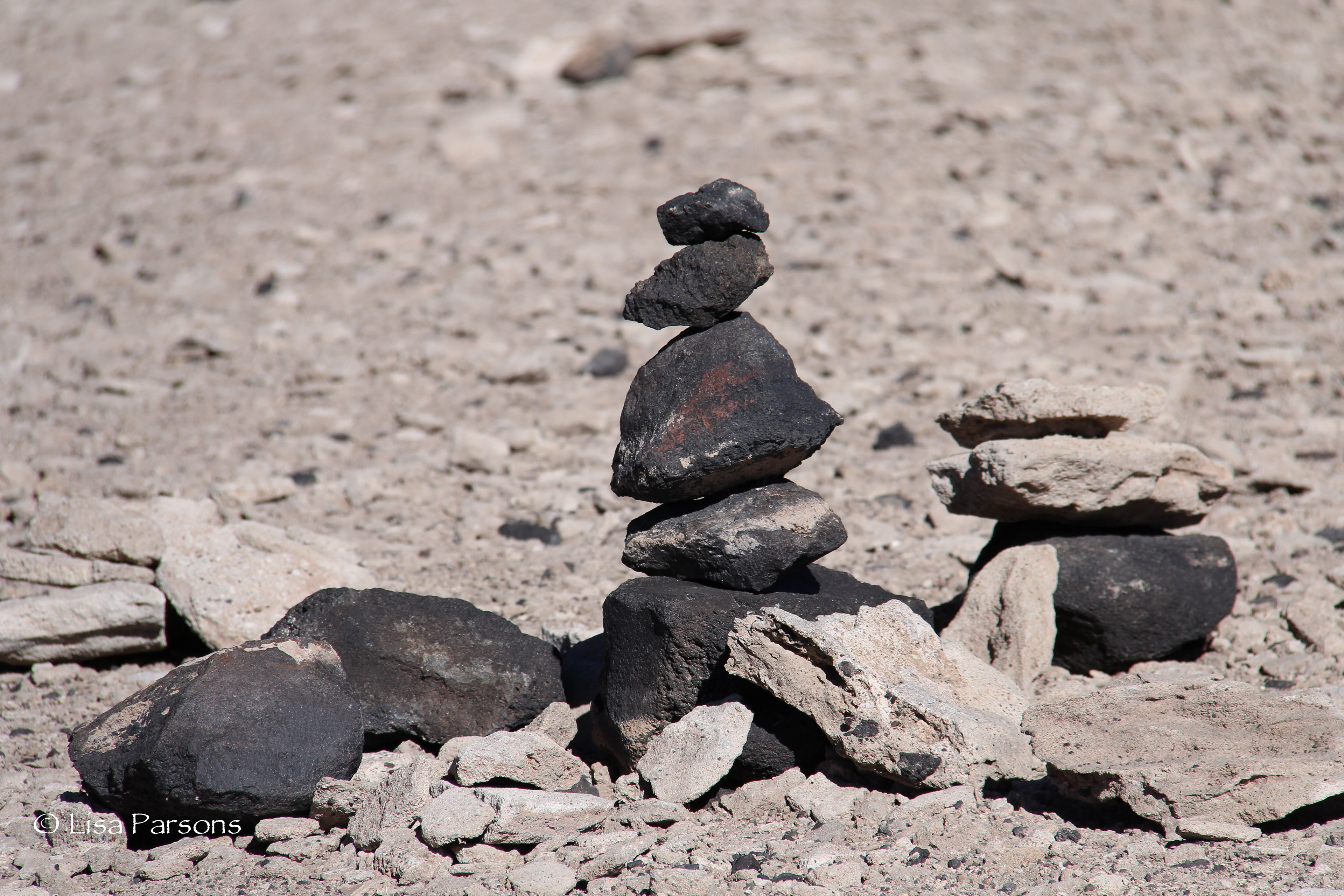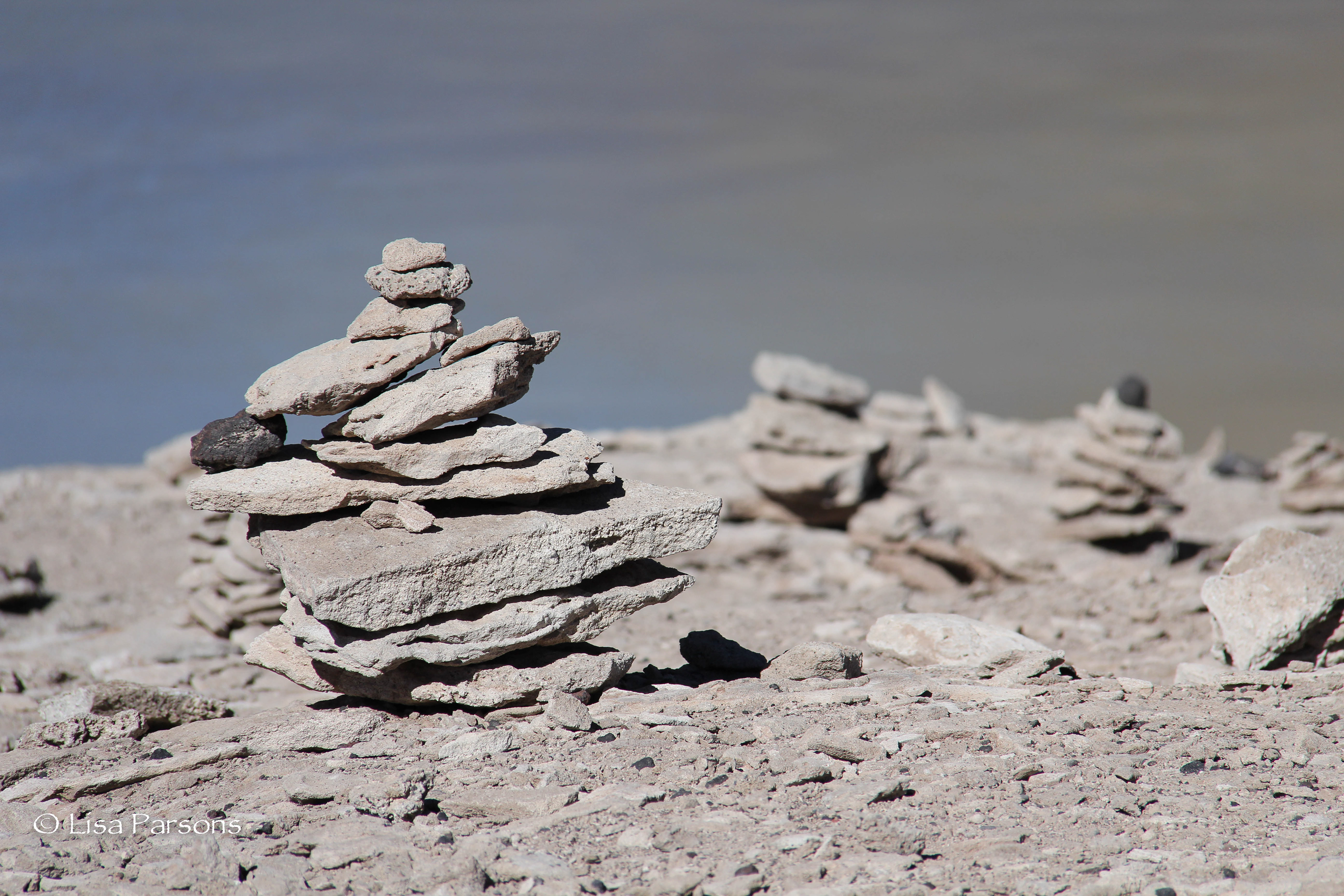 Cairns all along the rocky beach.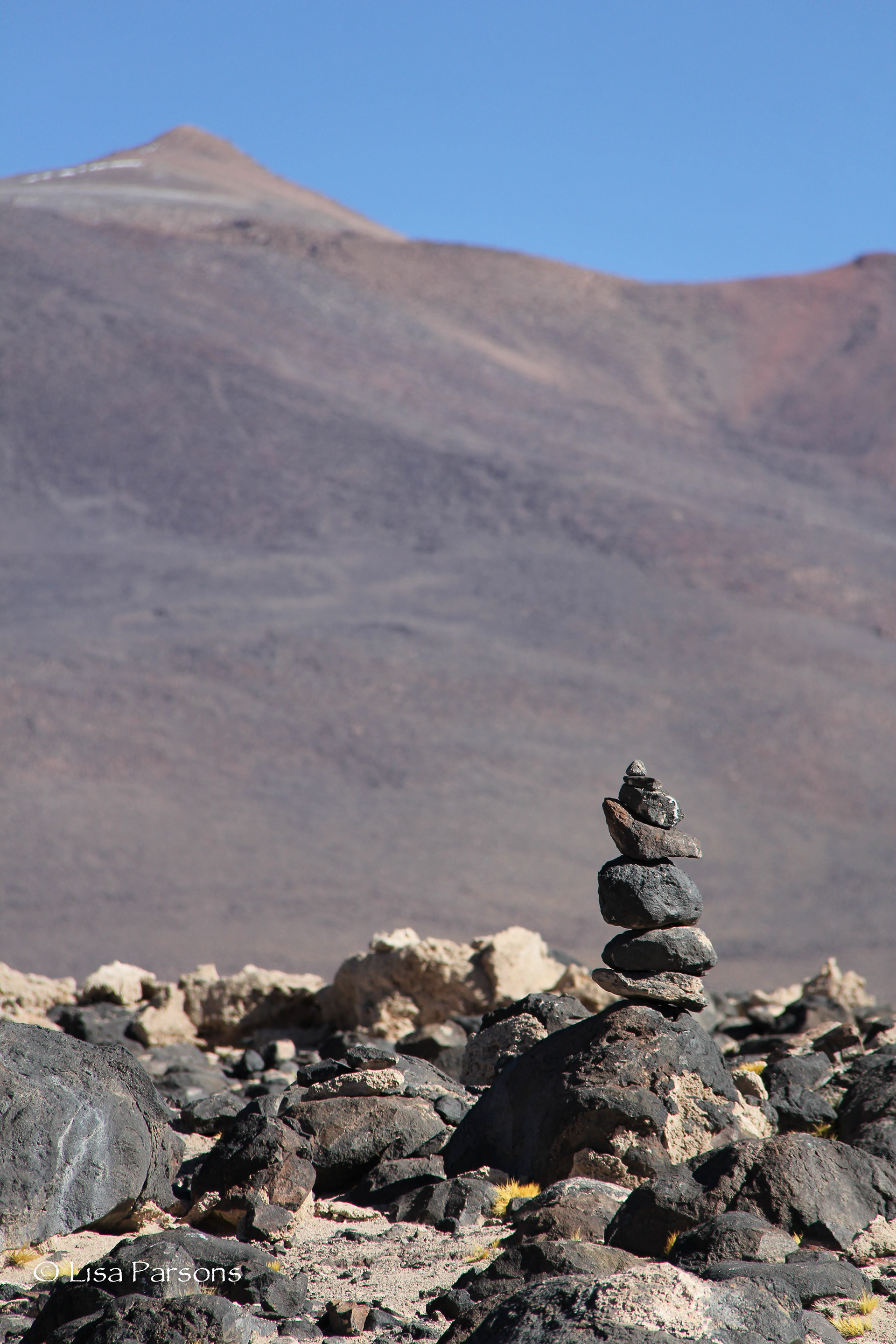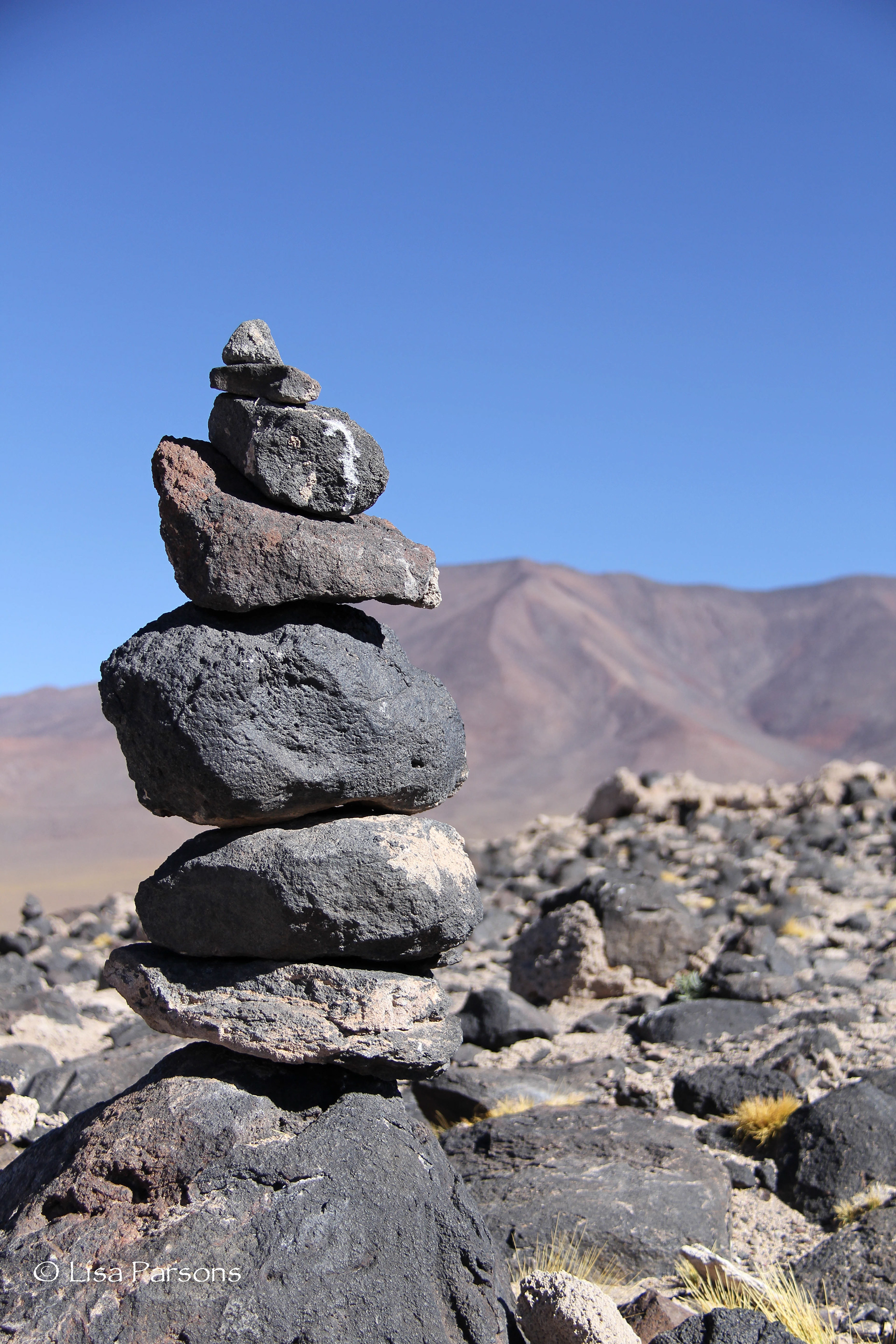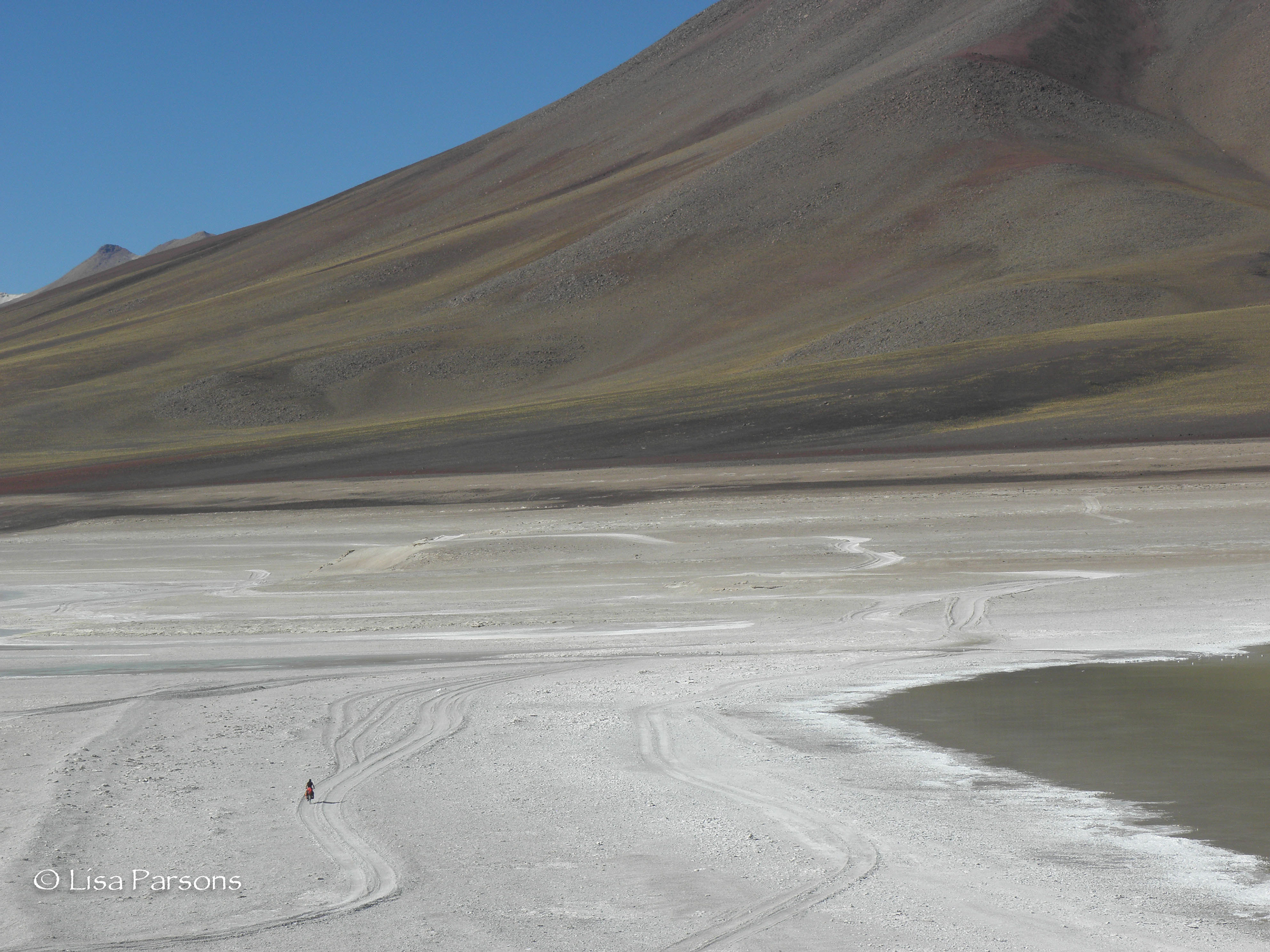 I saw this lone cyclist crossing this wide barren expanse.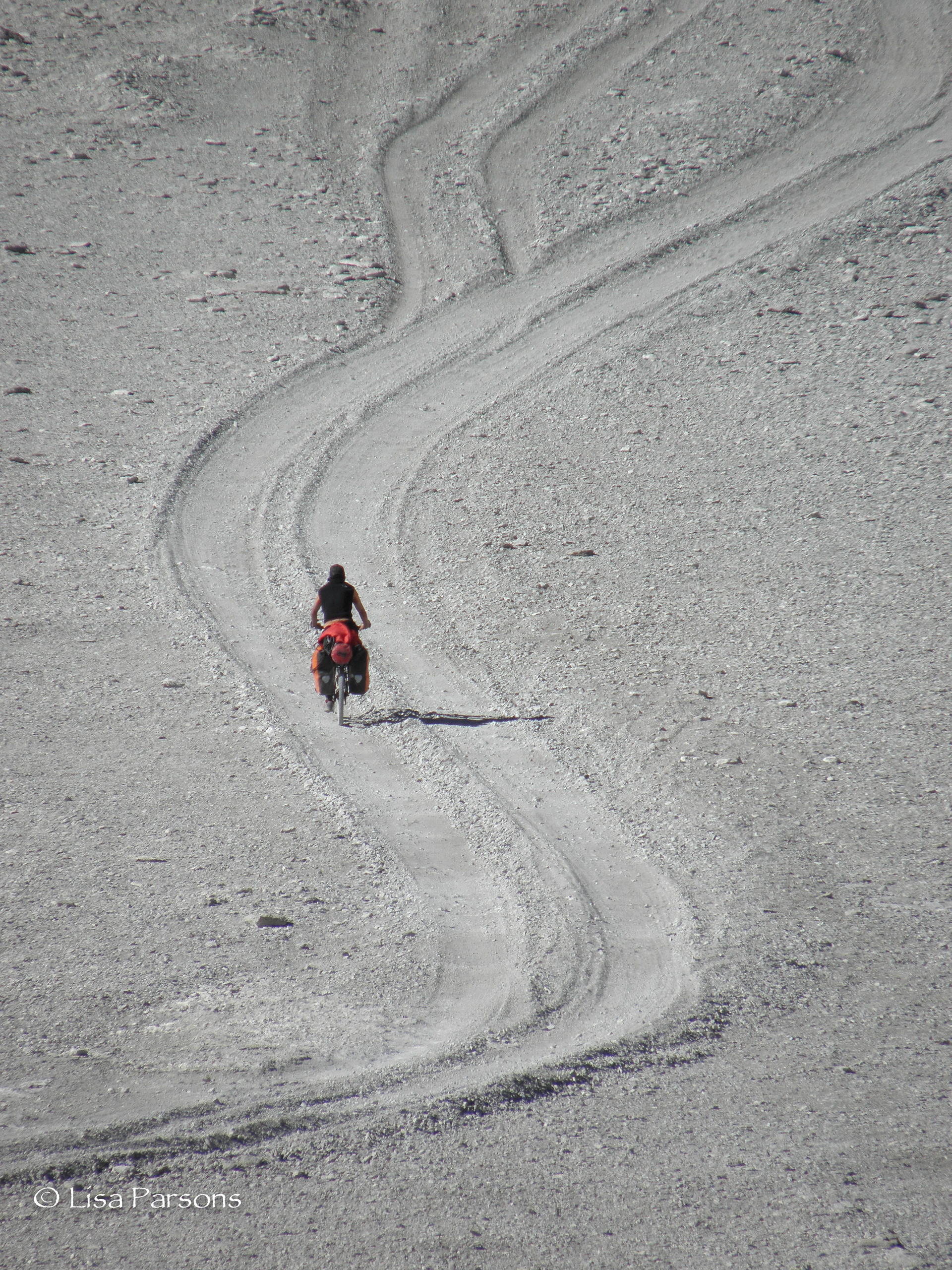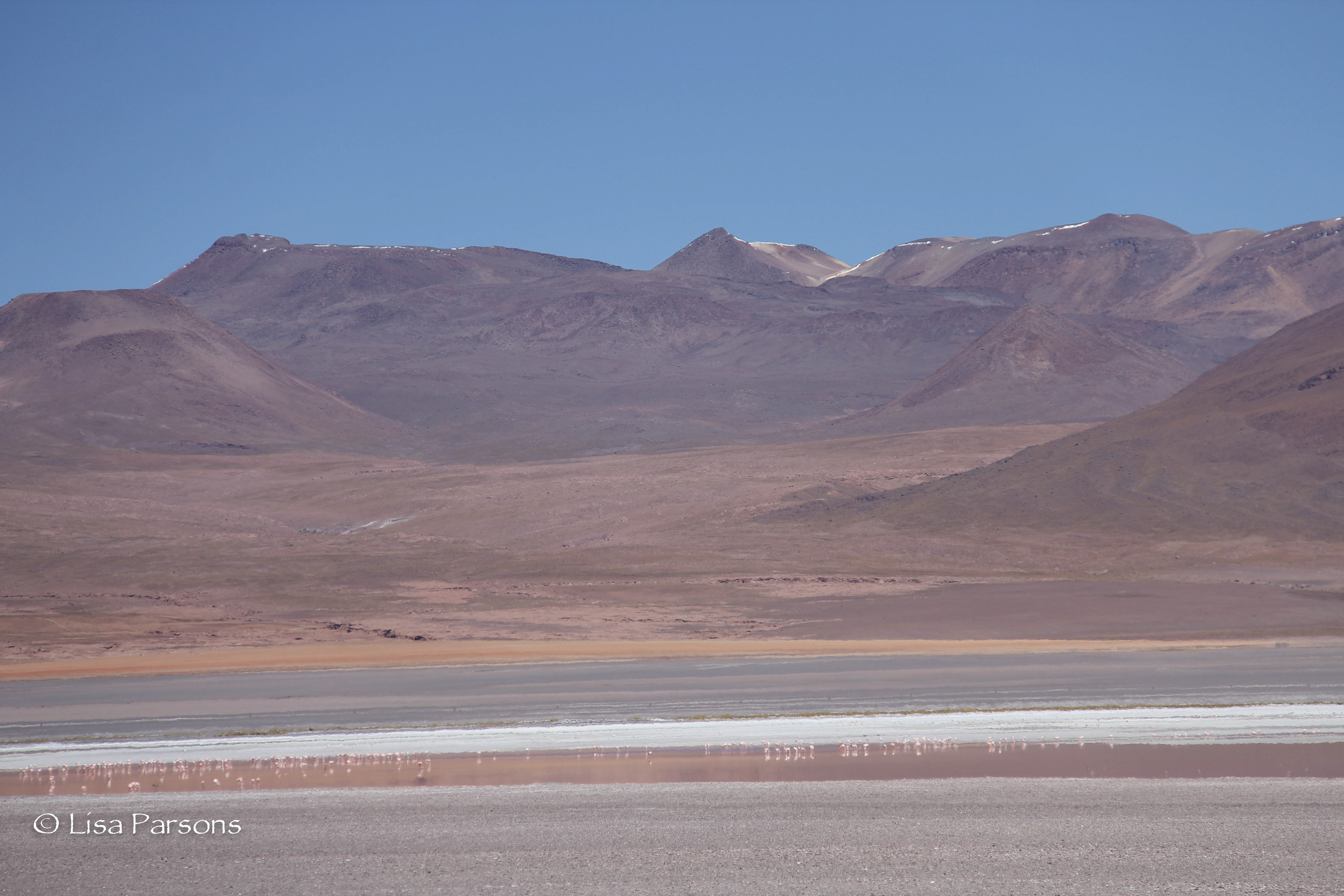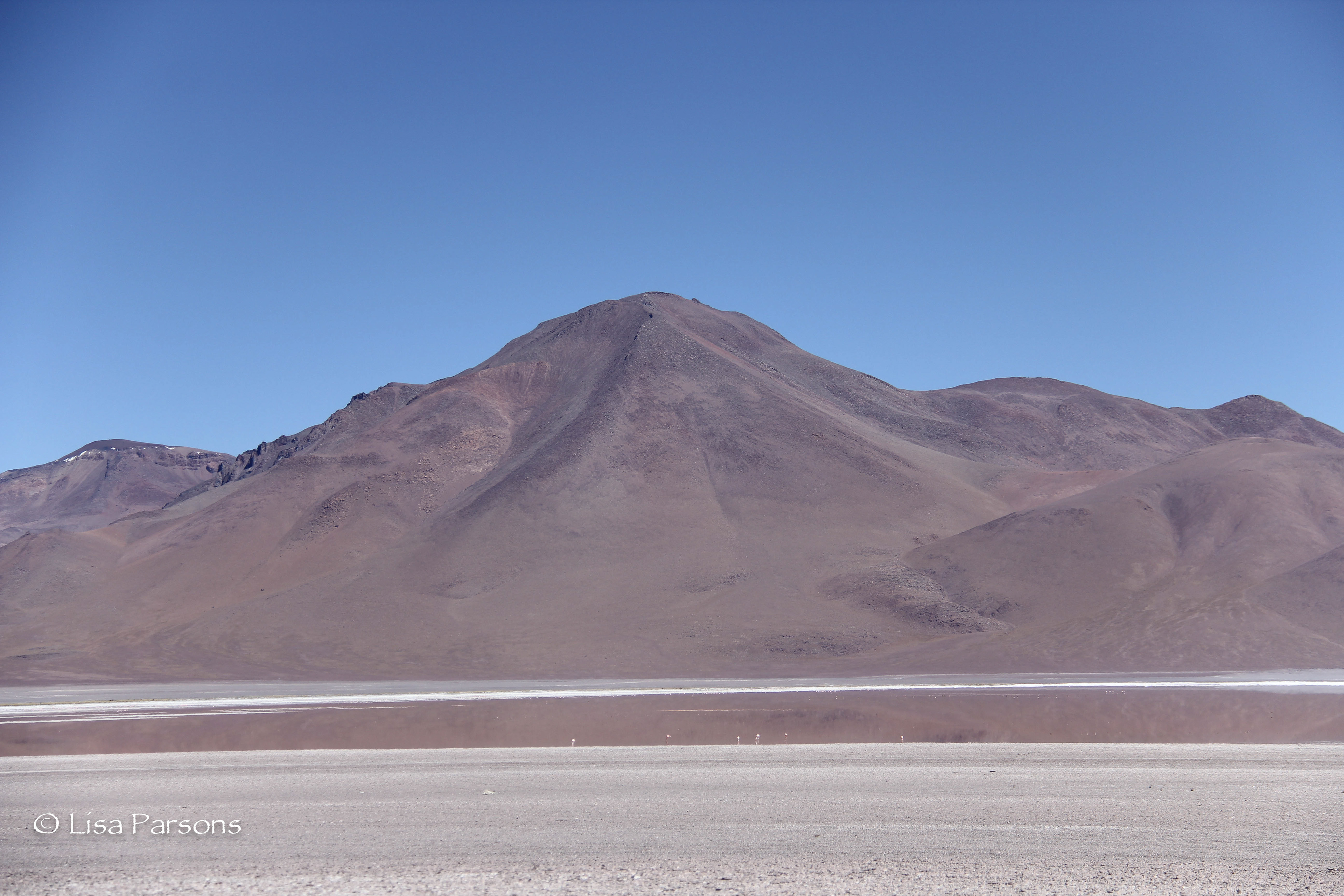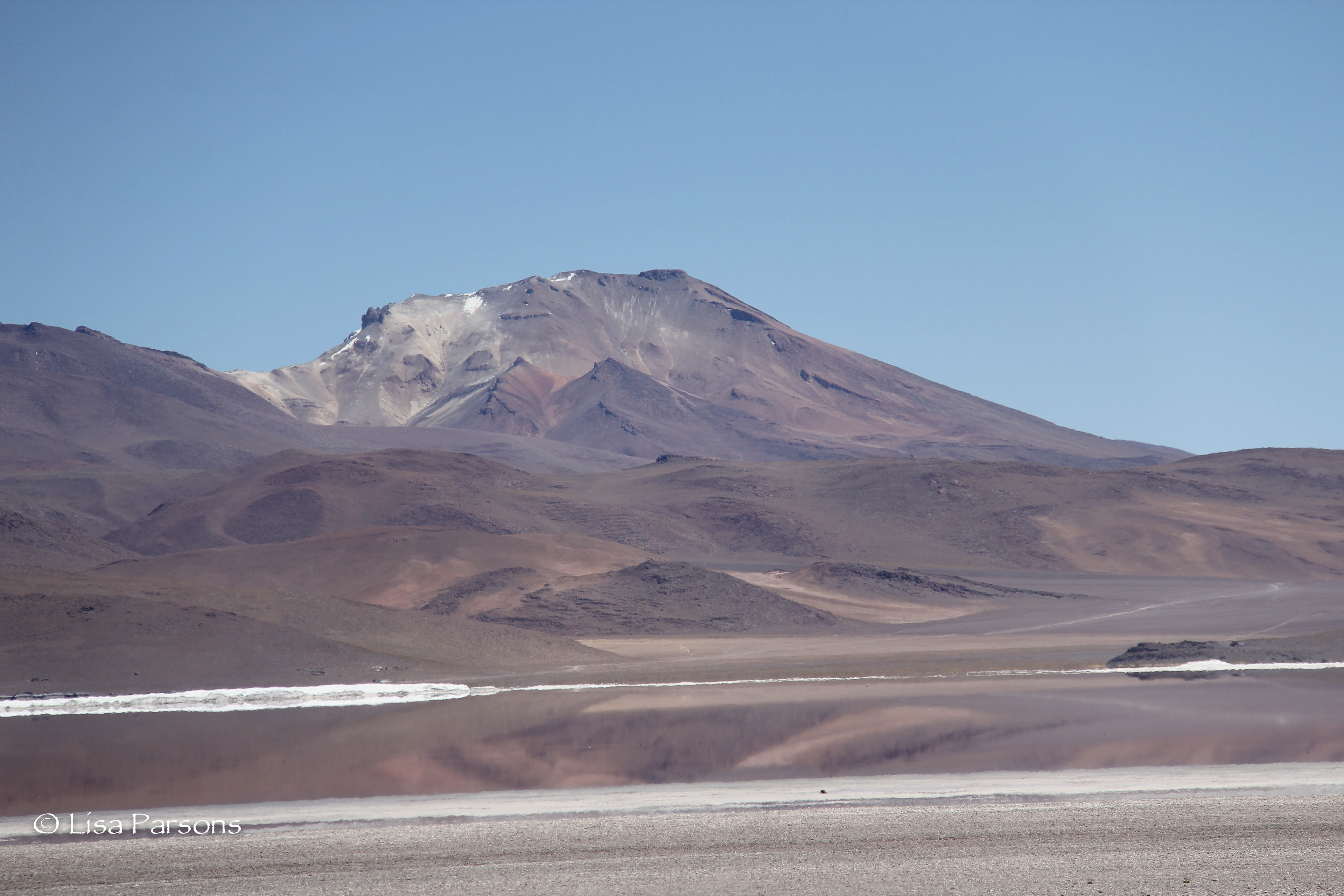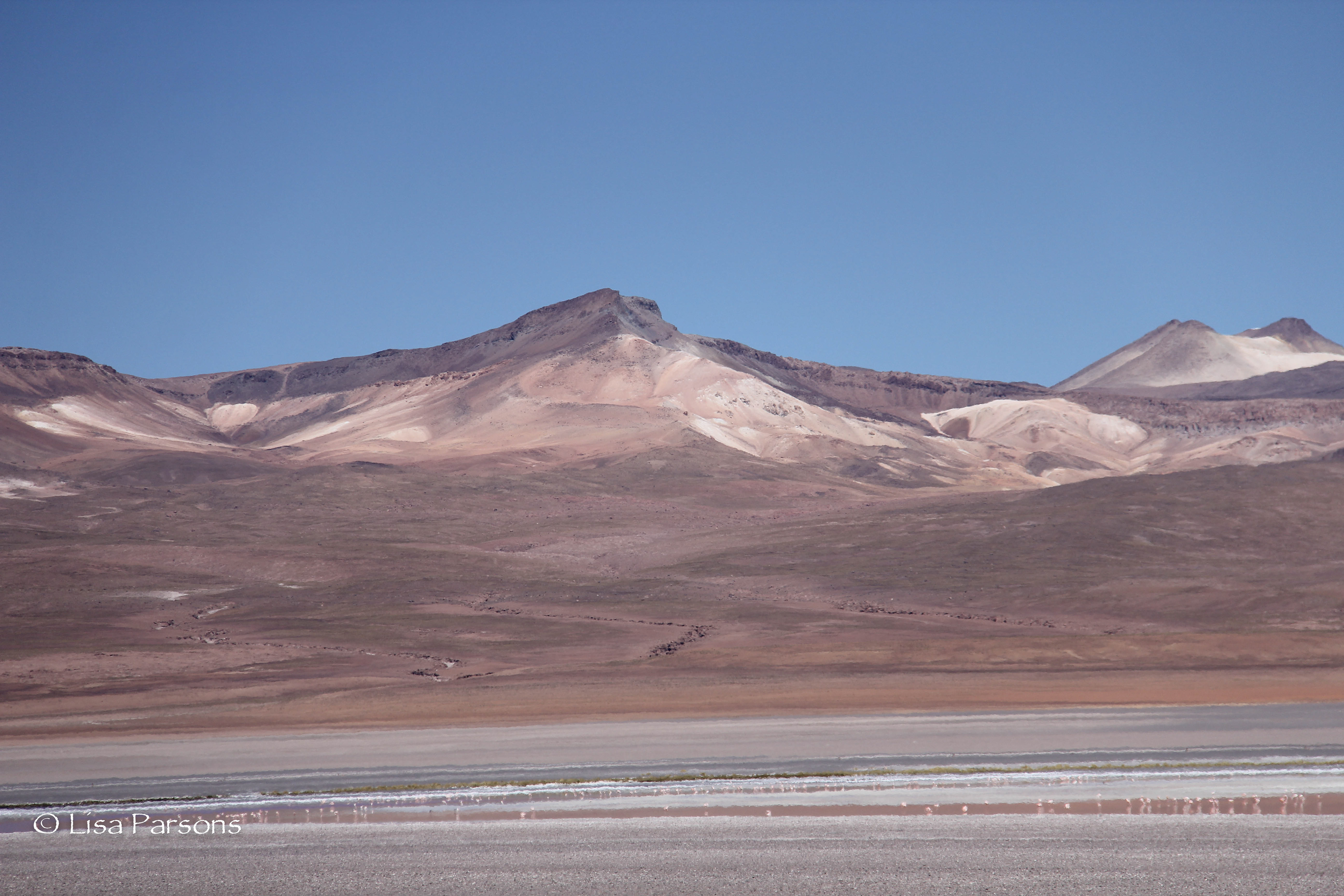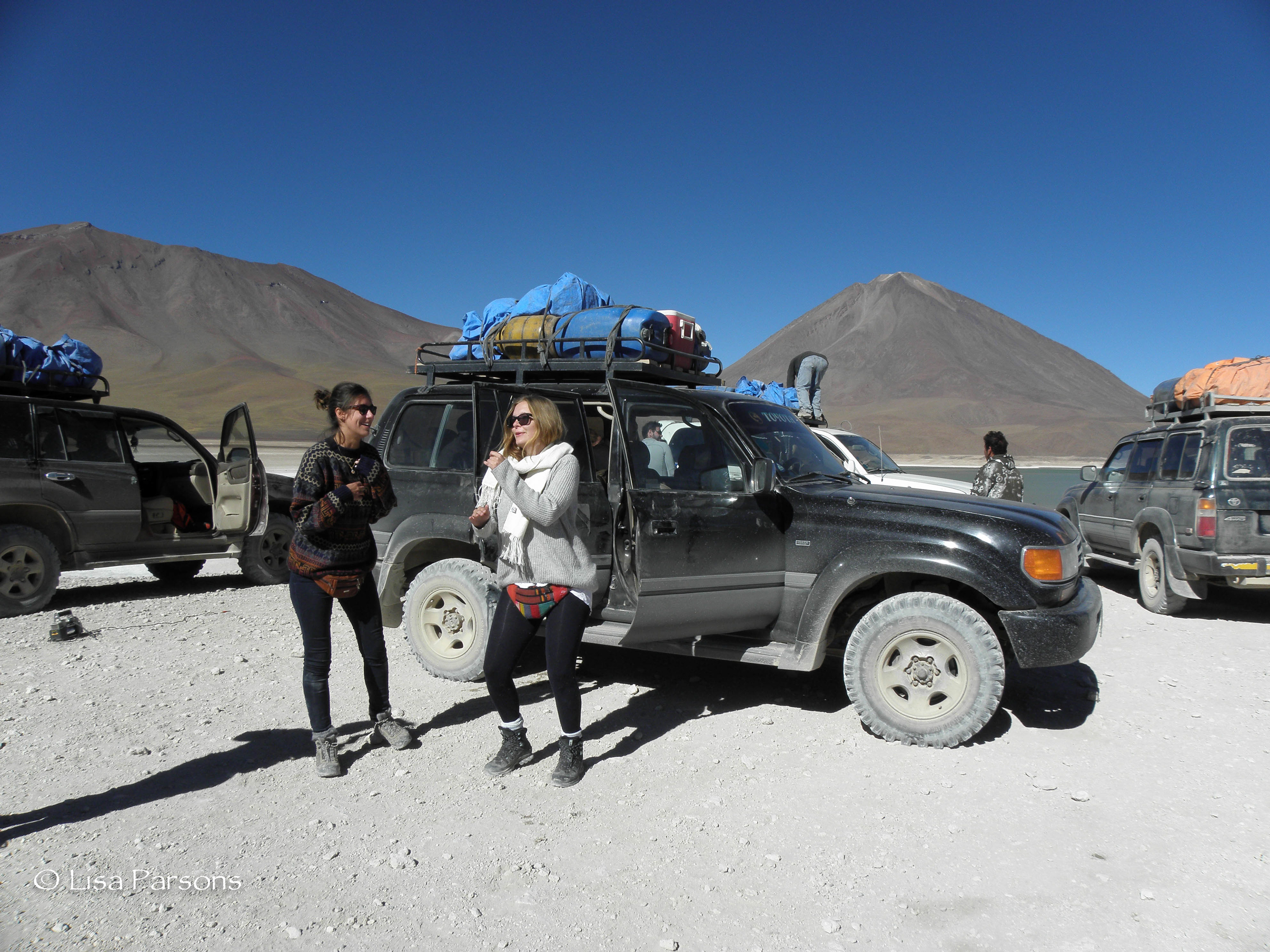 The British girls dancing in the Solar.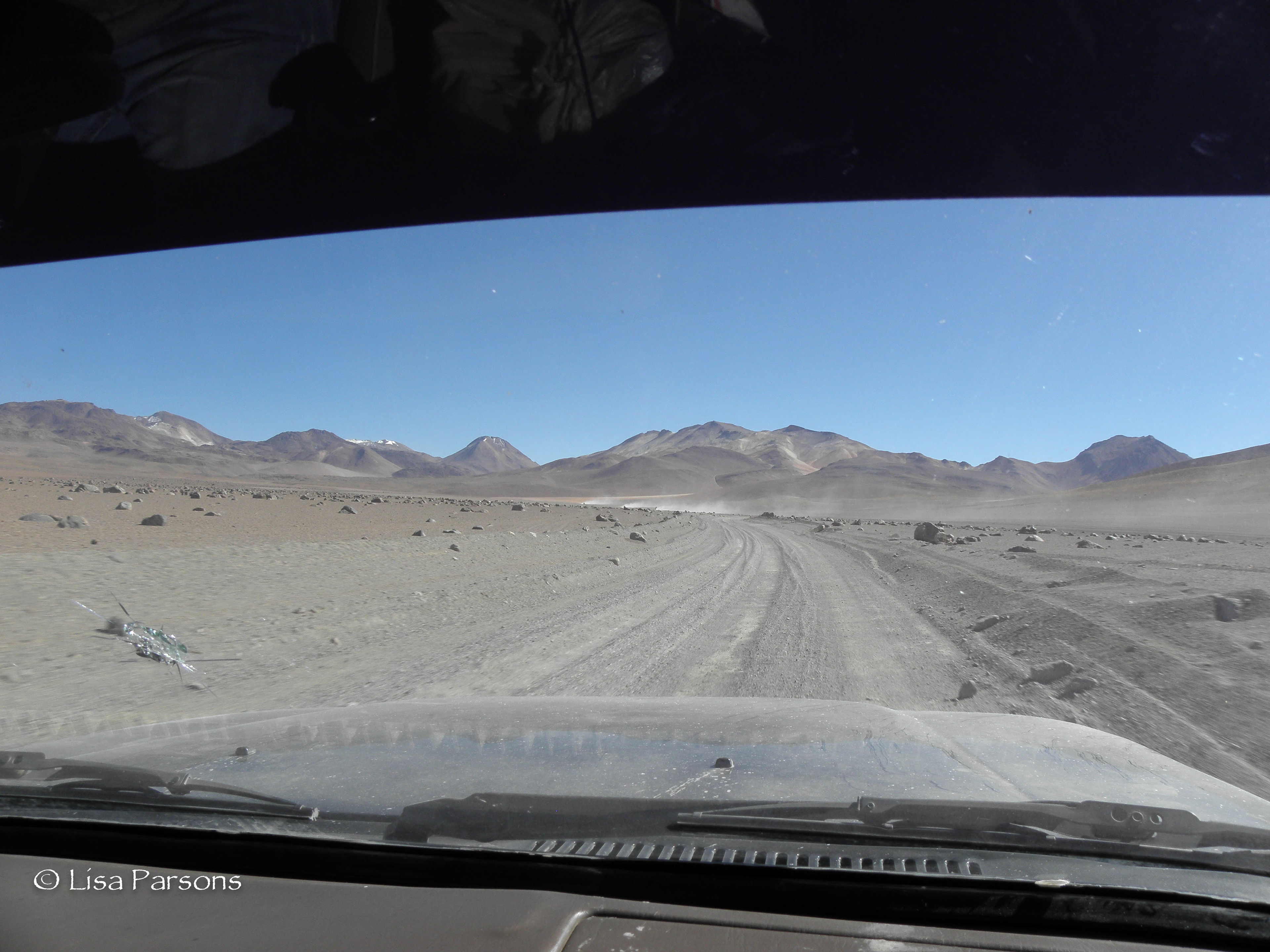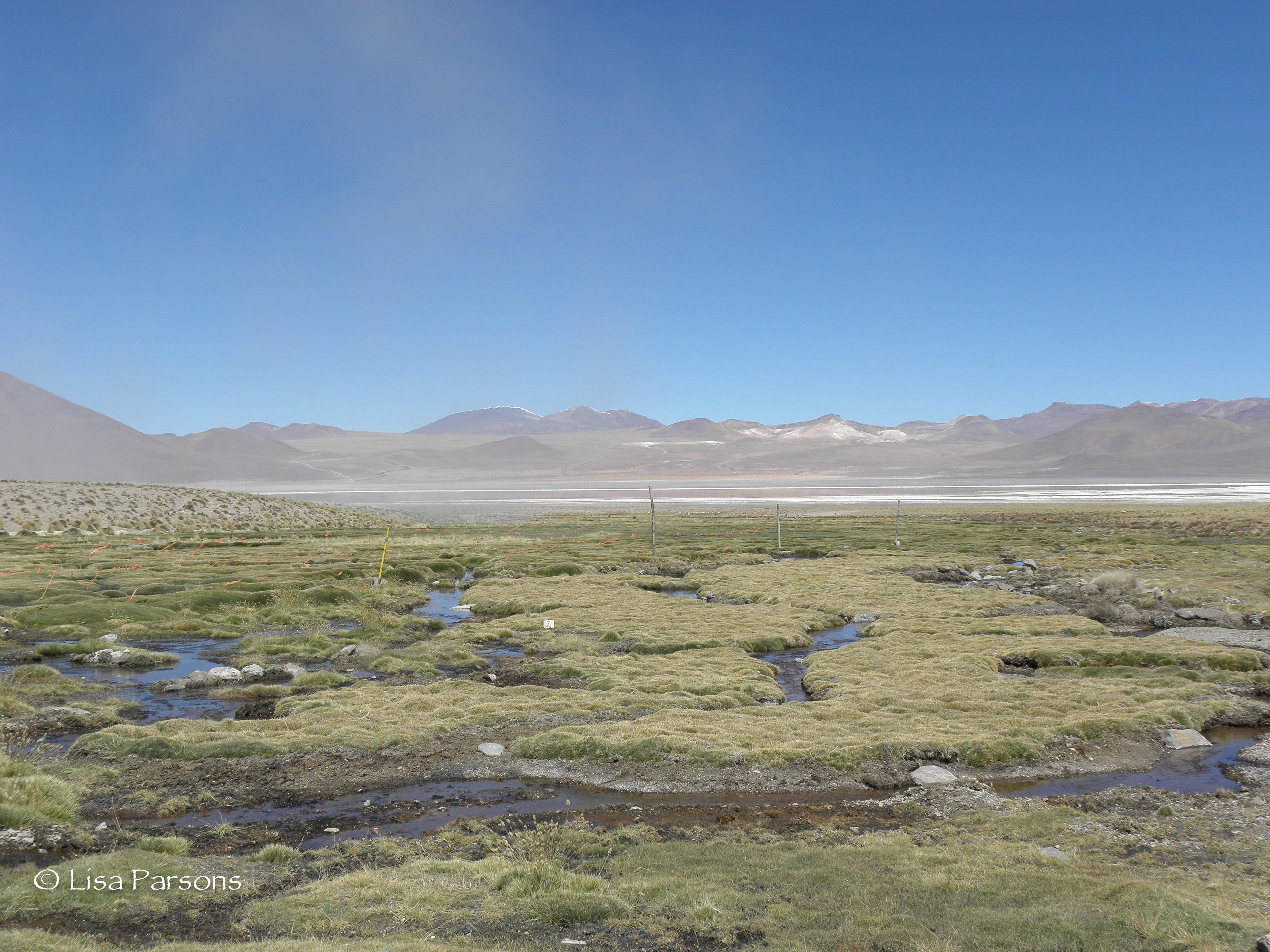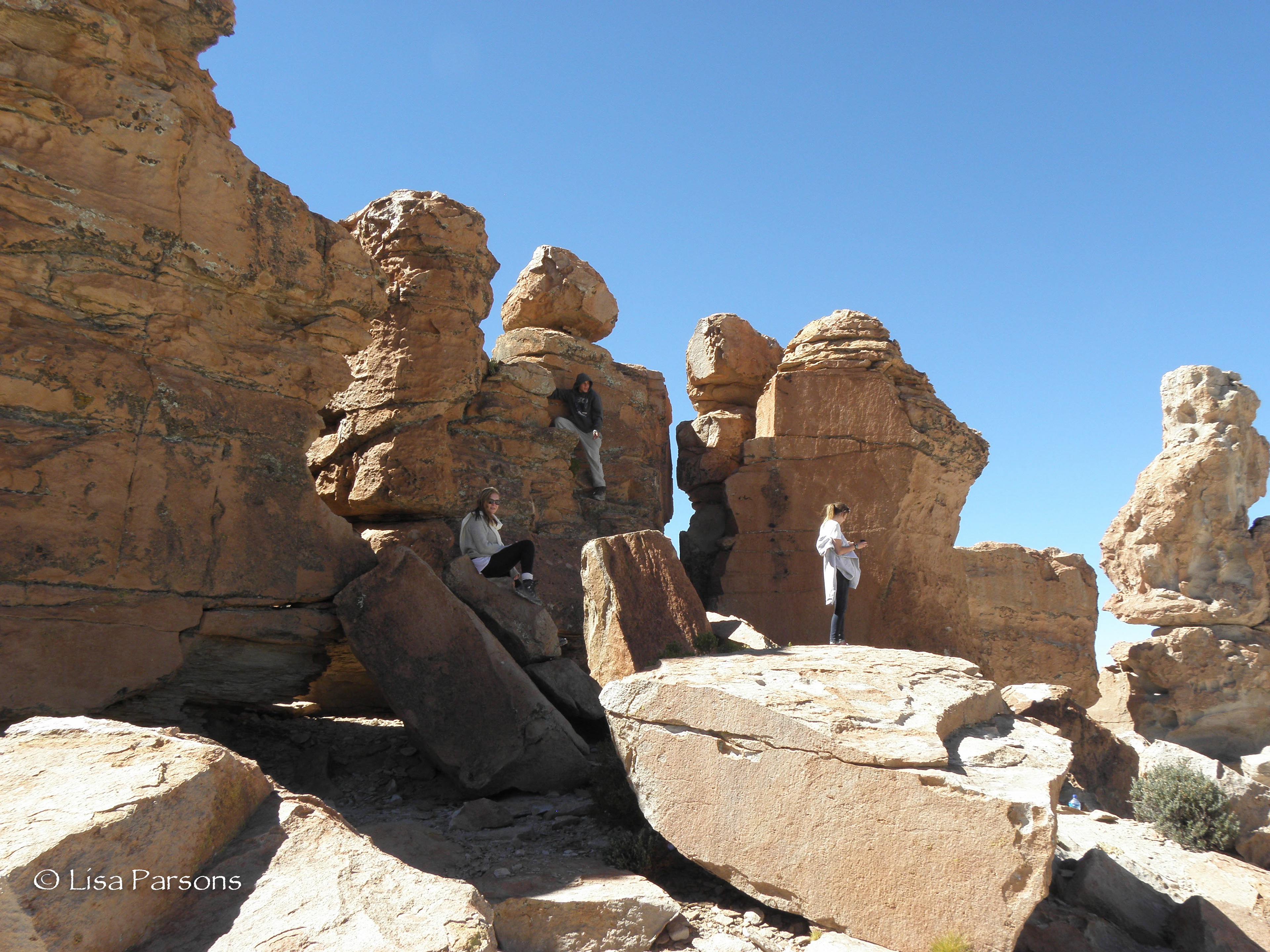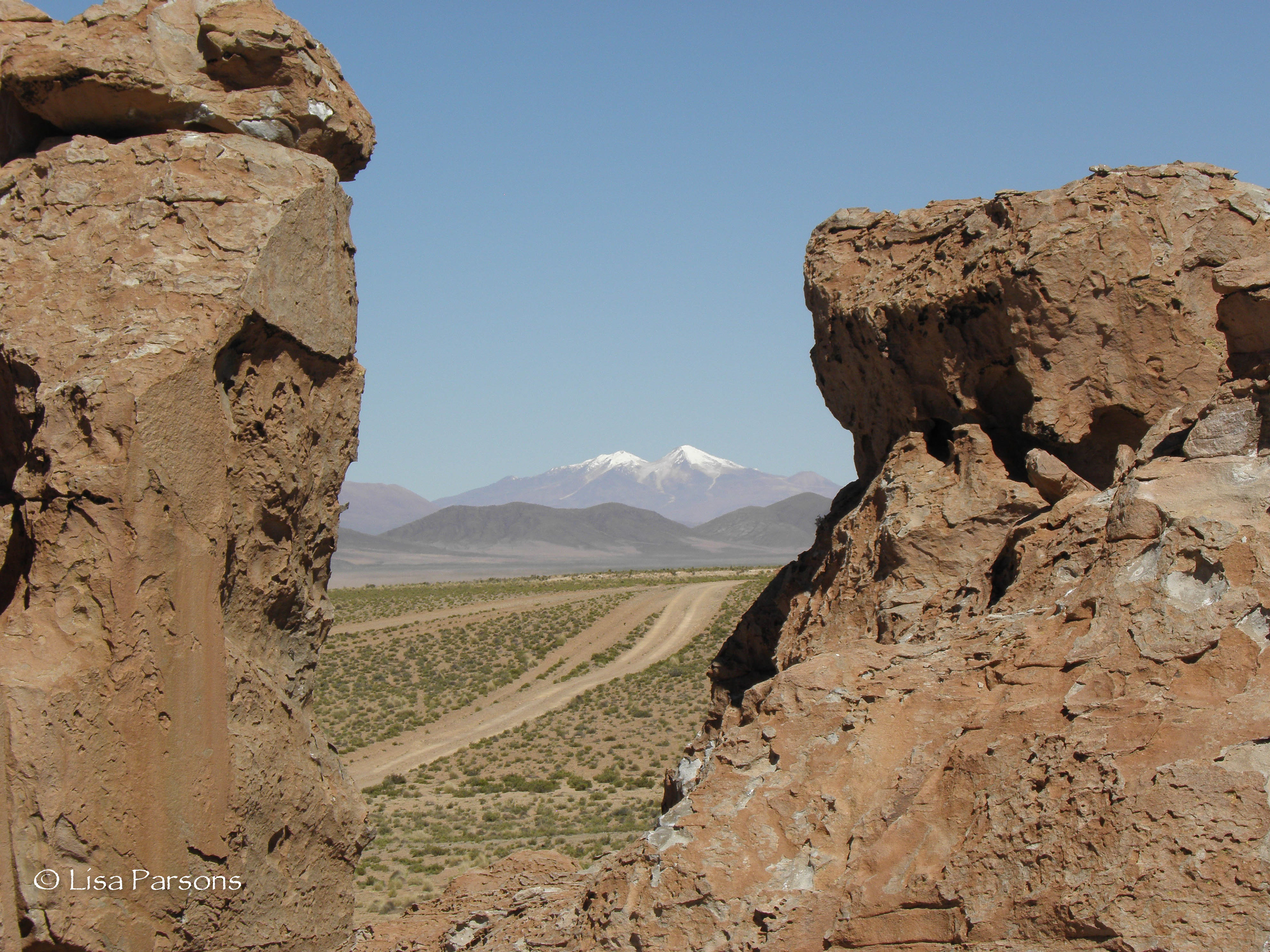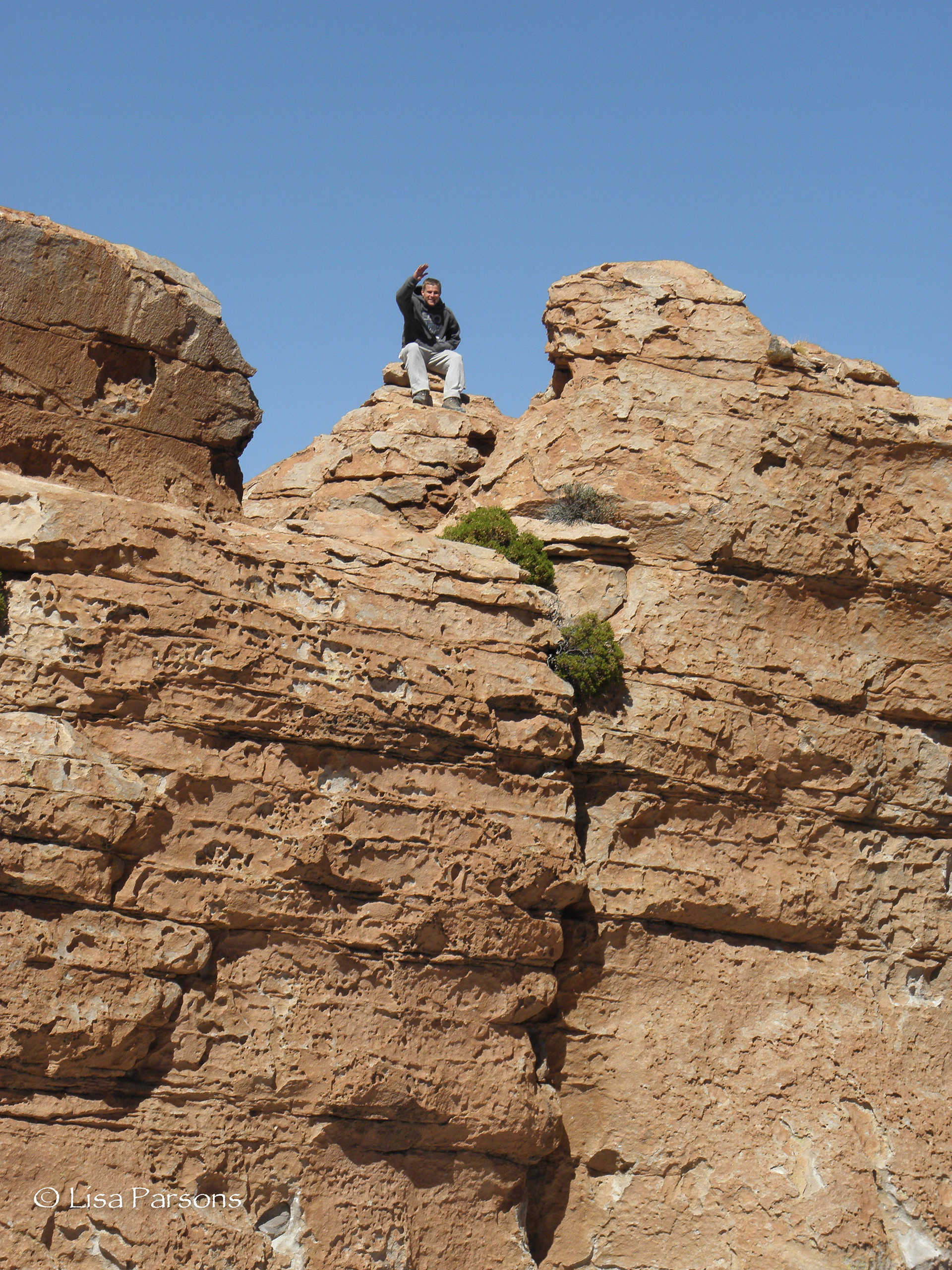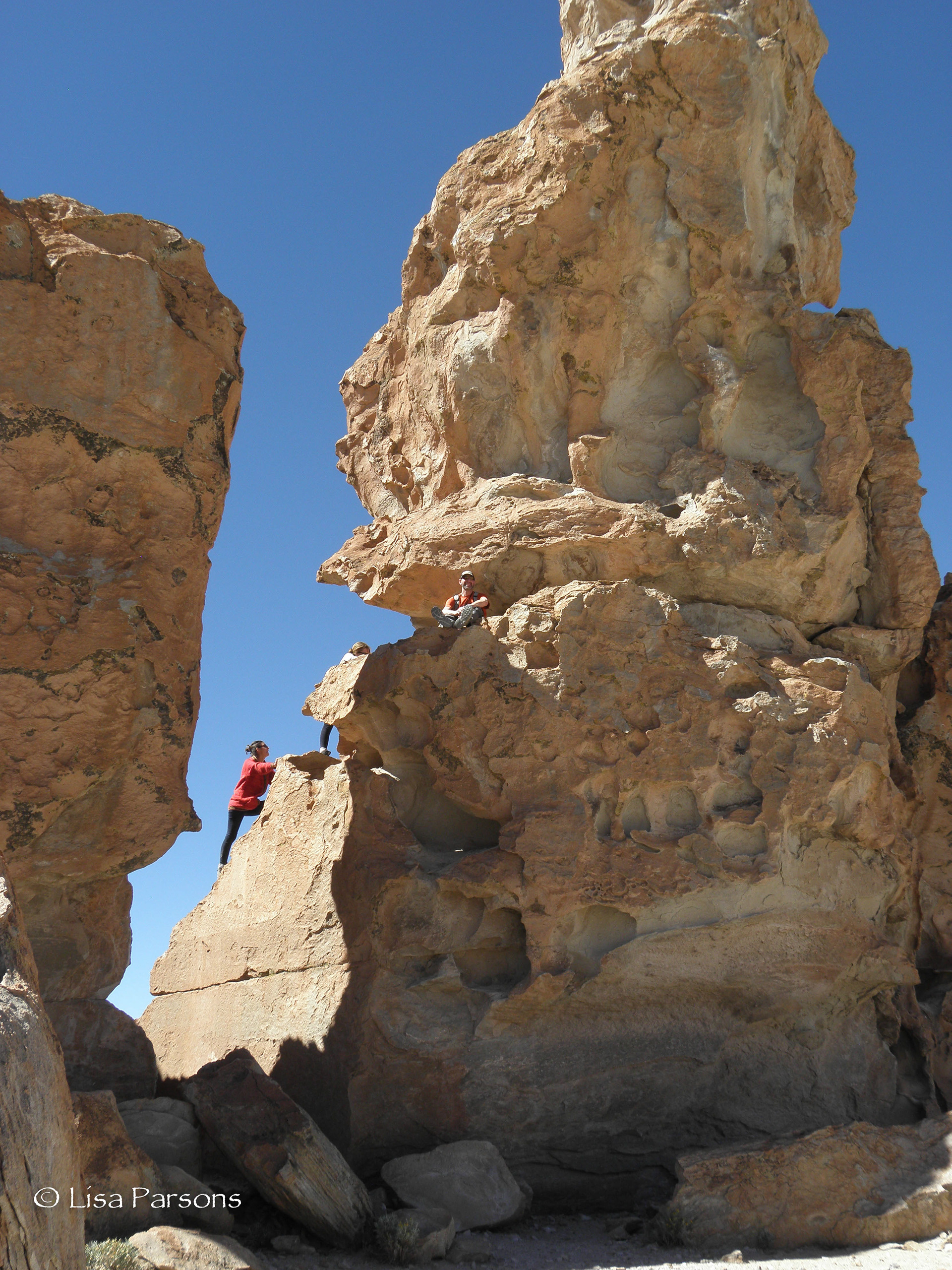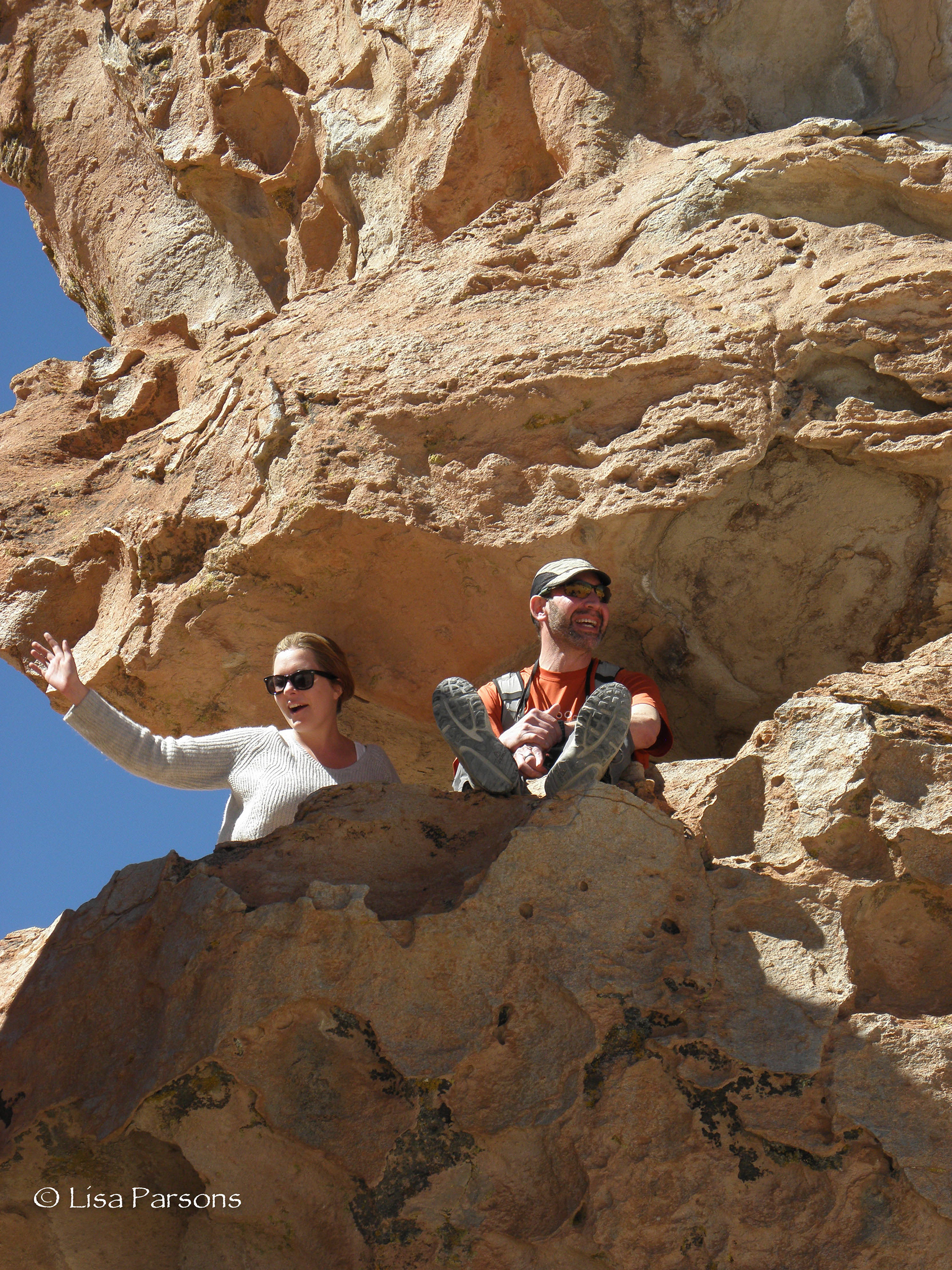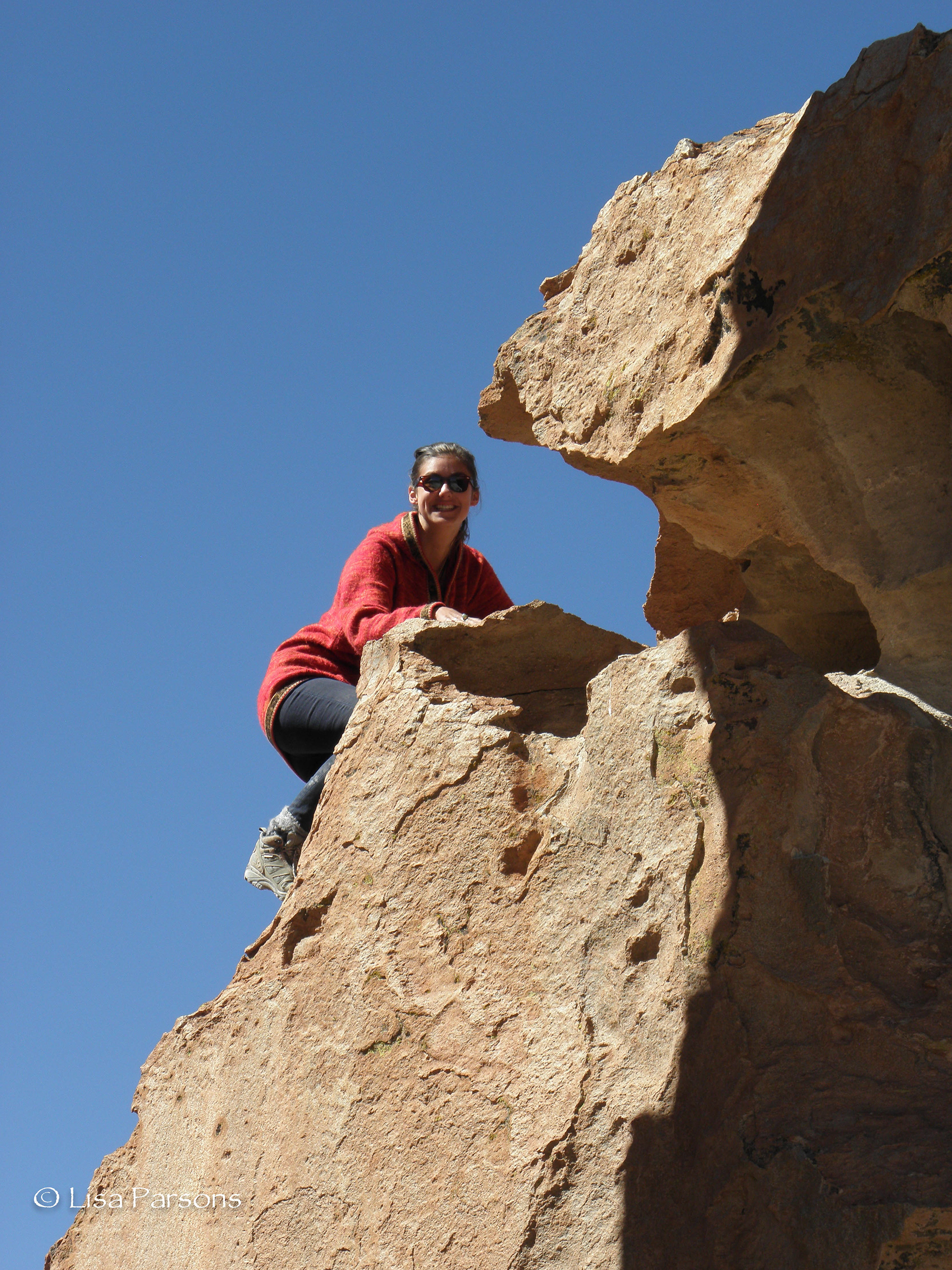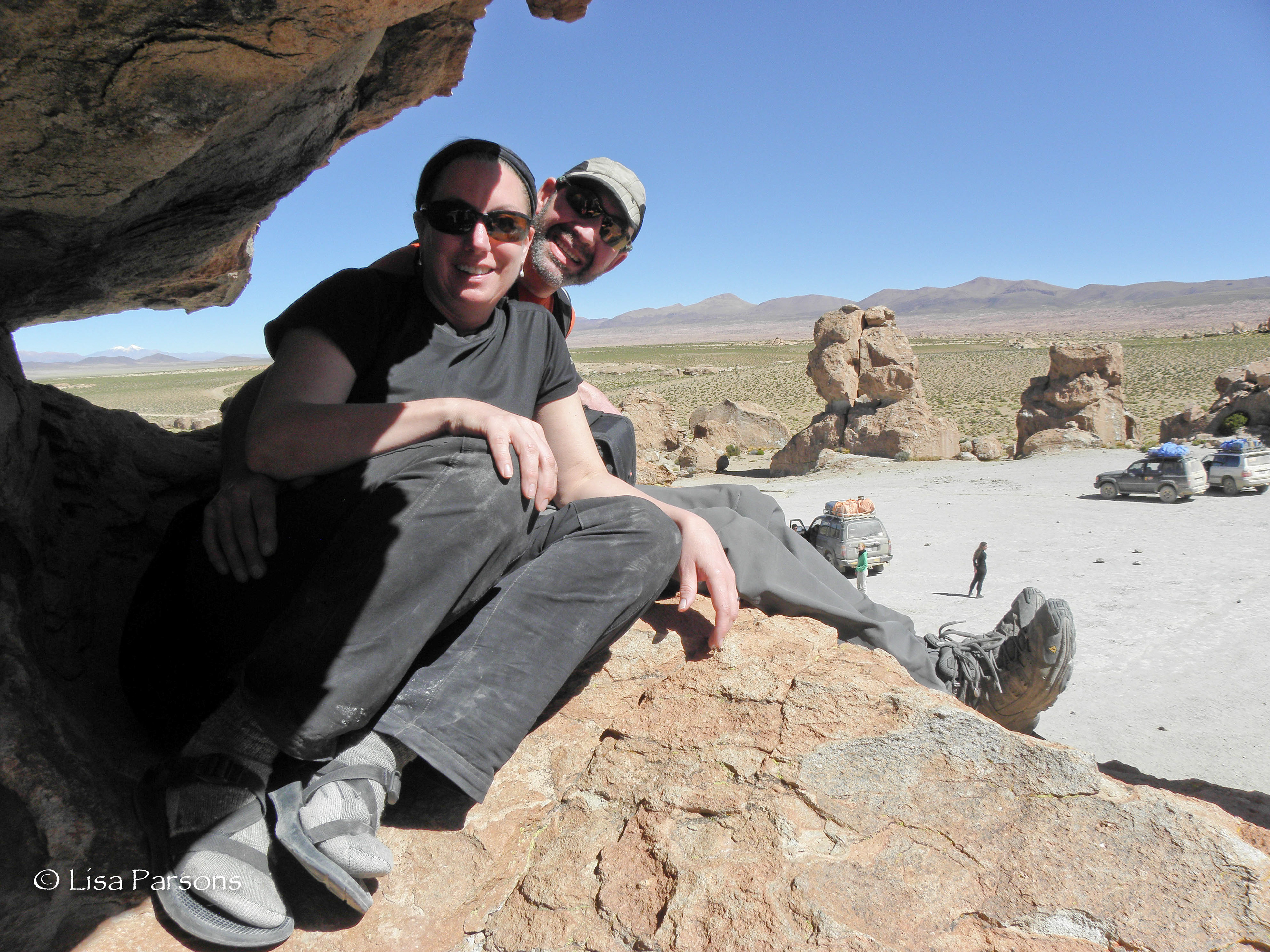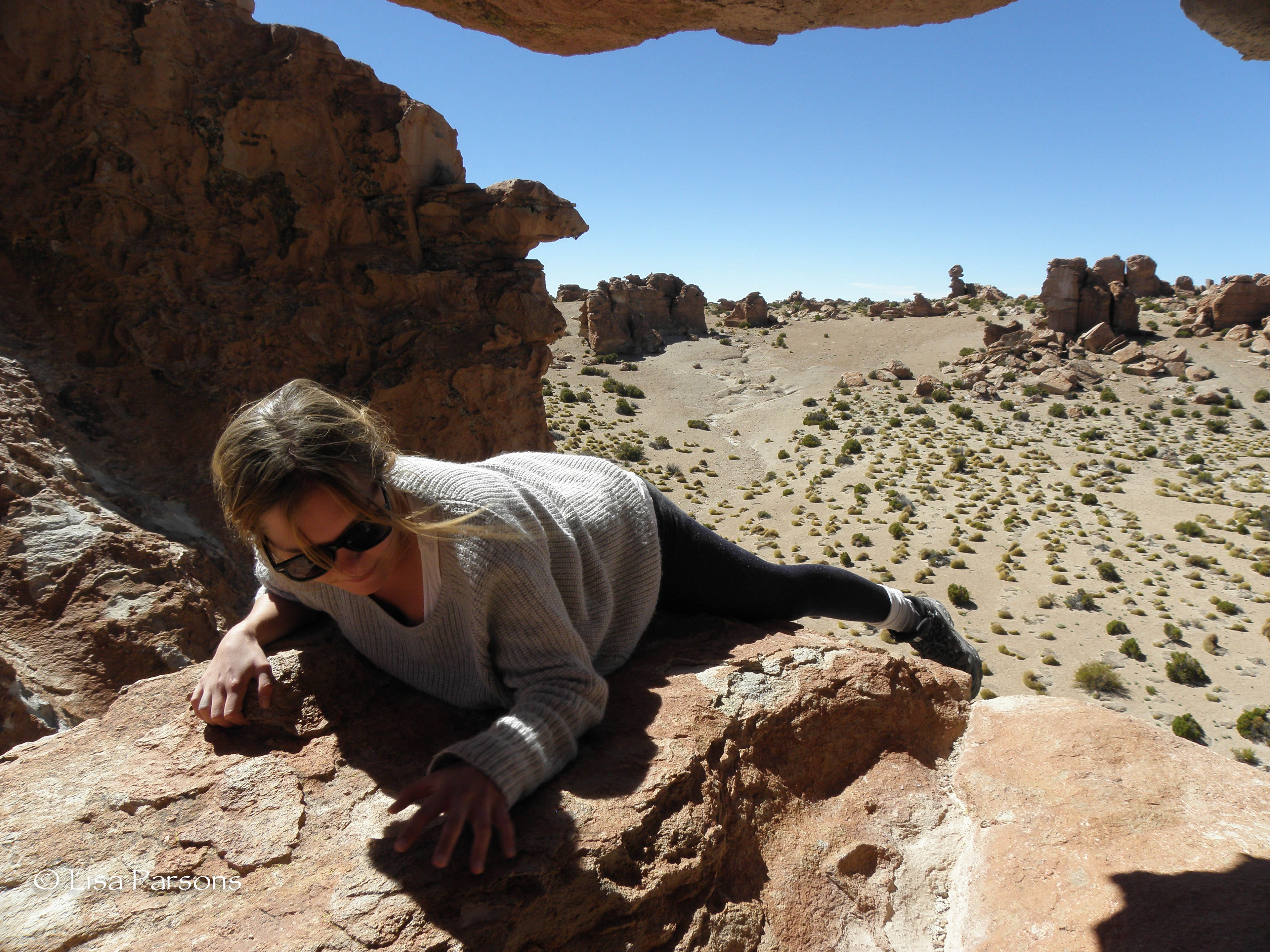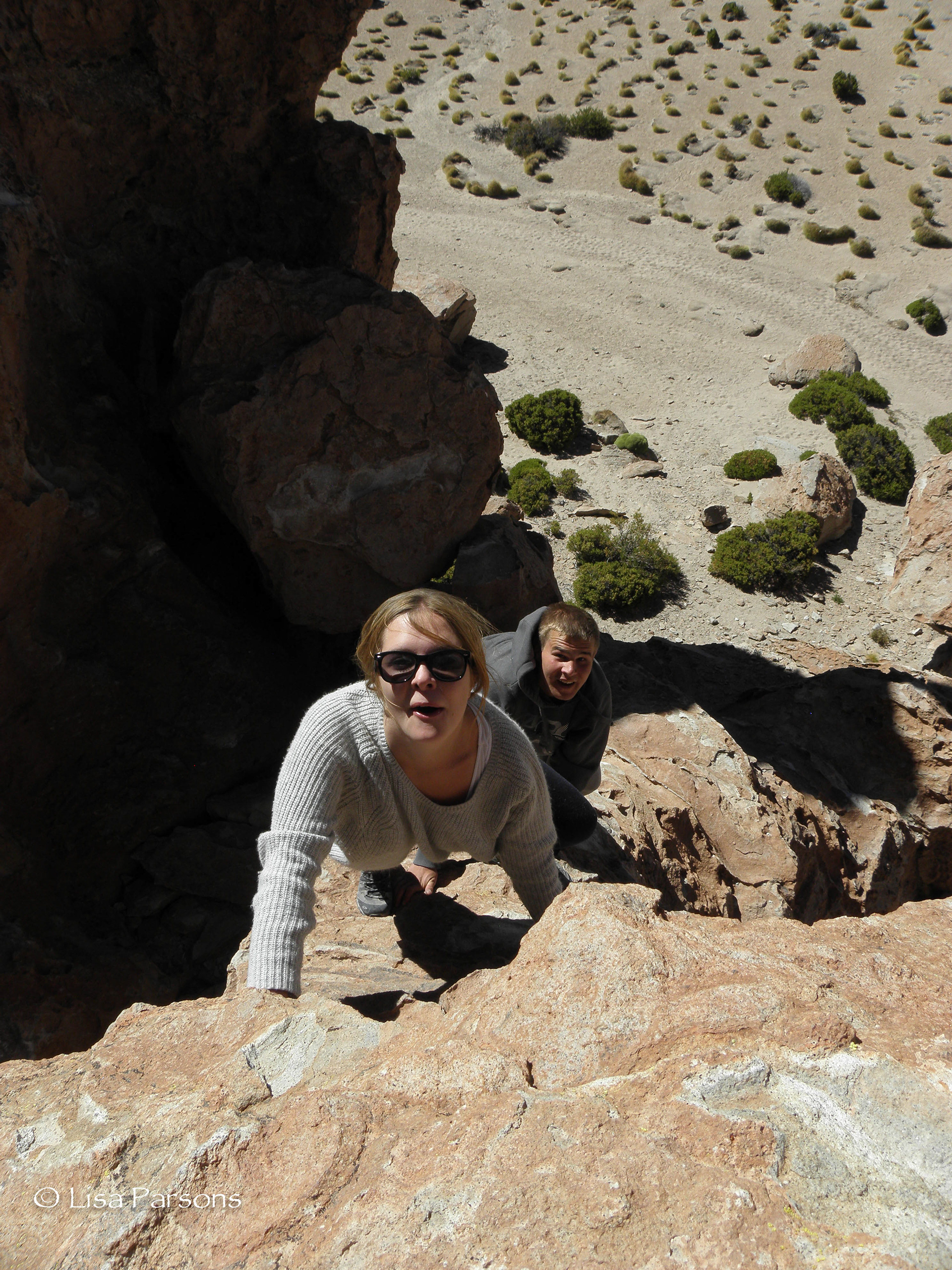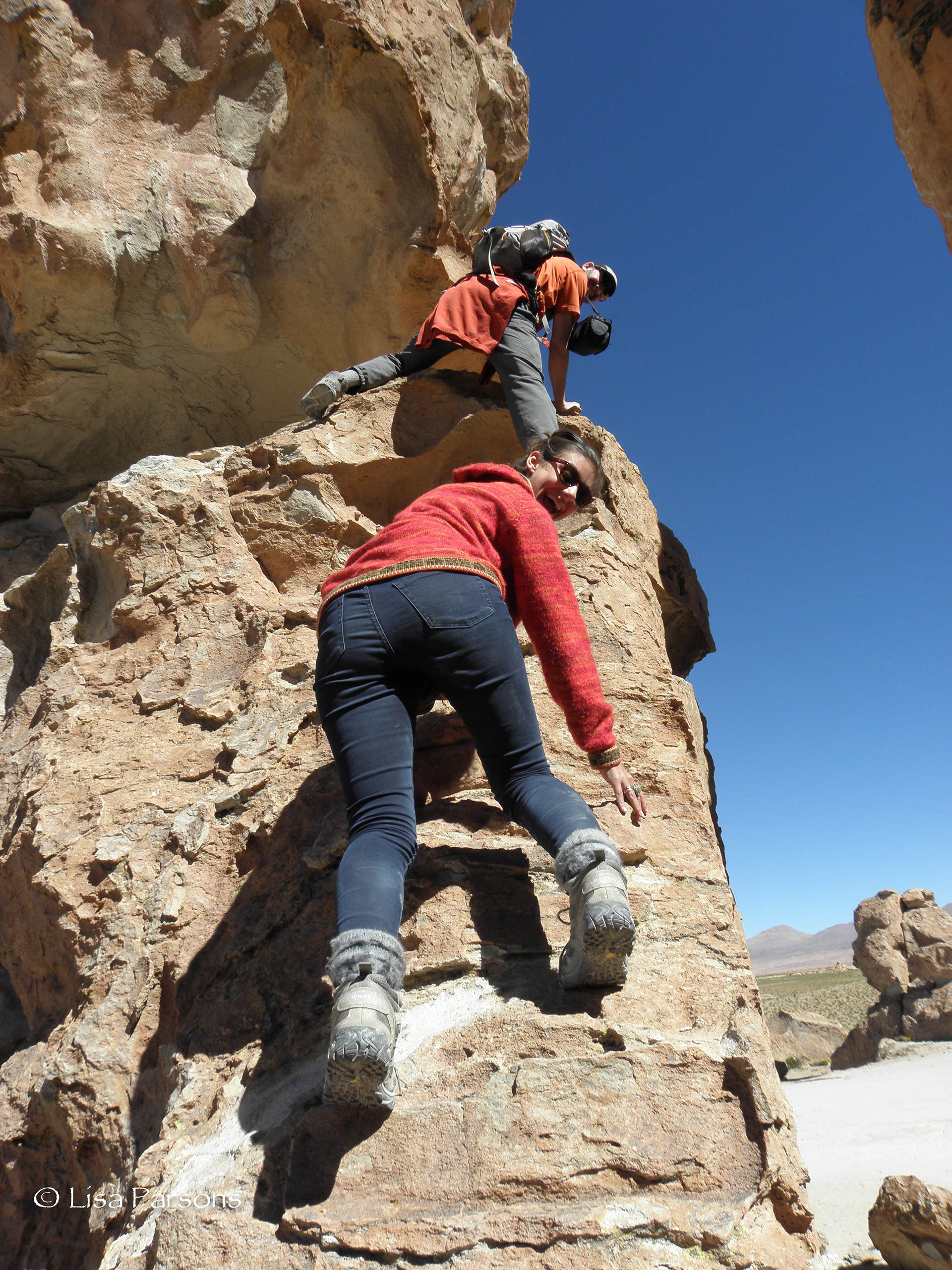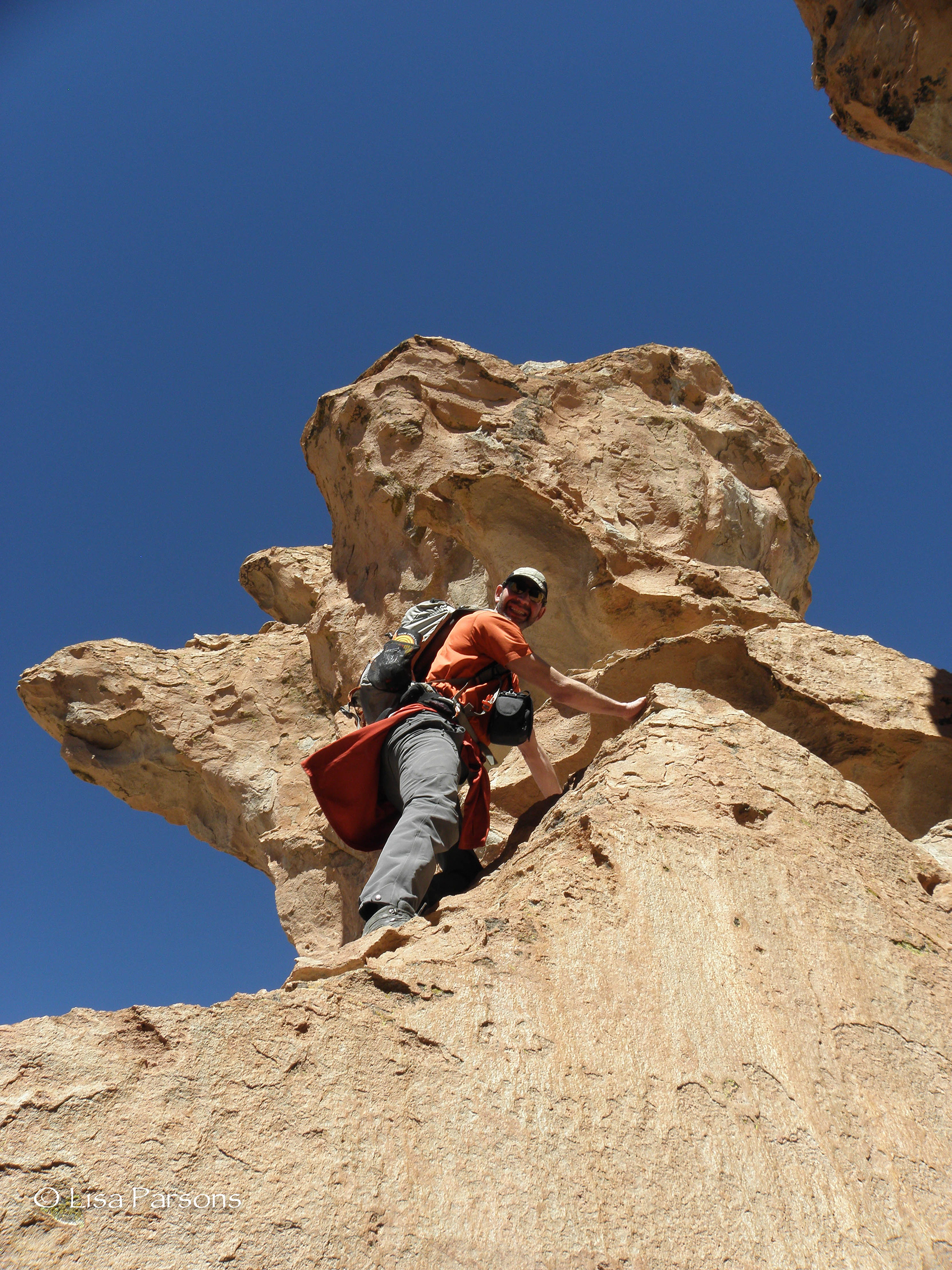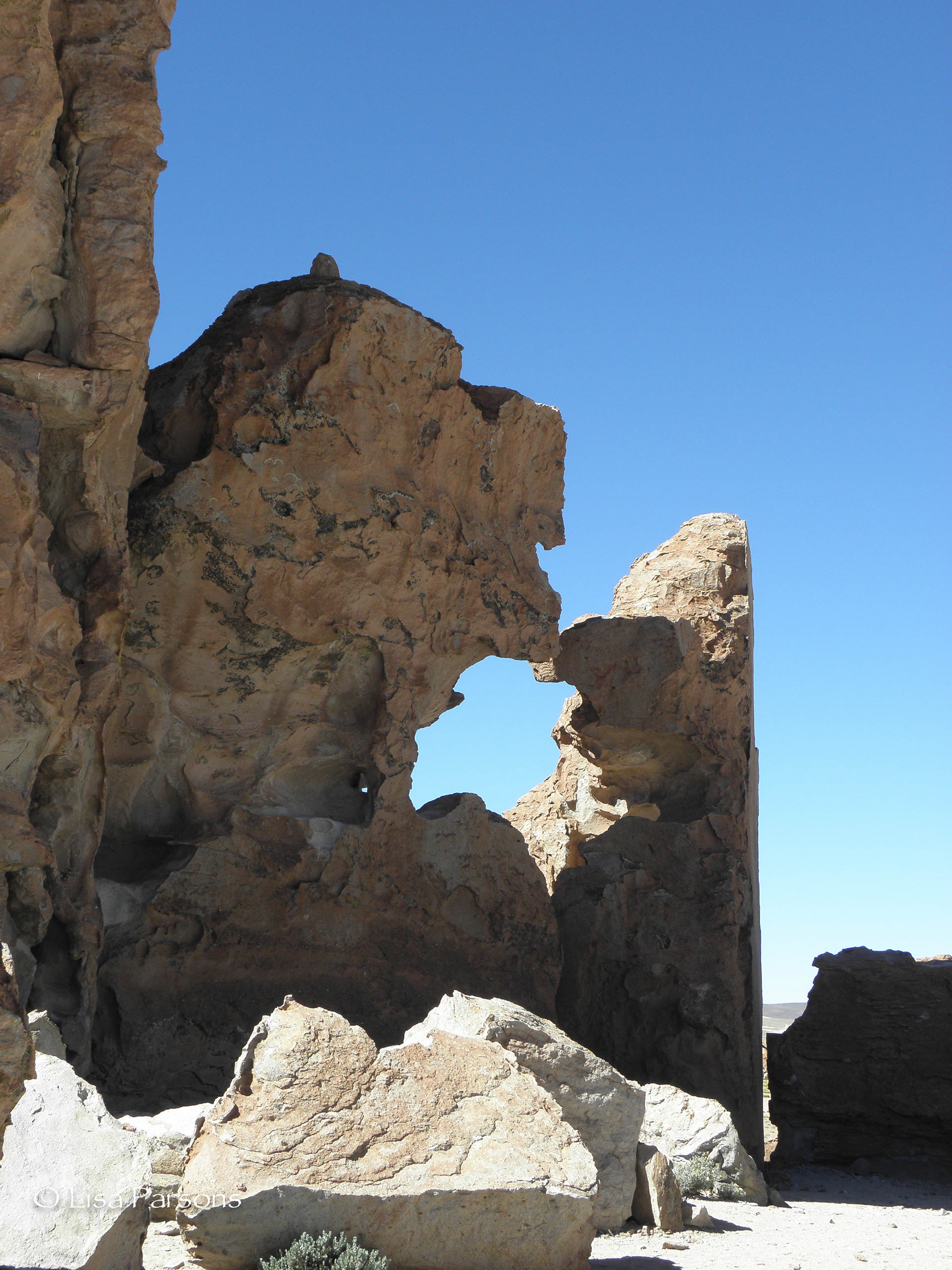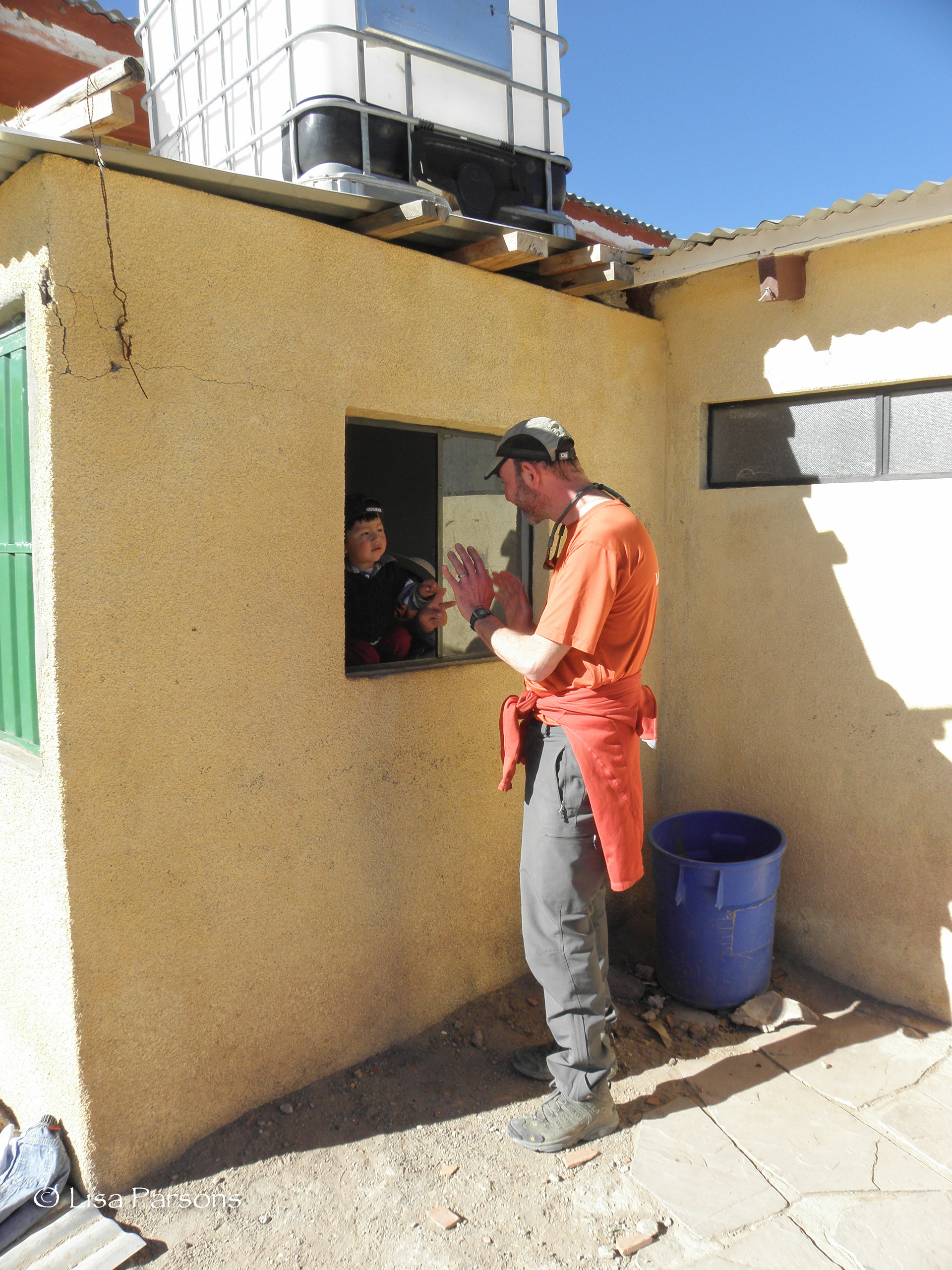 David talking with a small boy.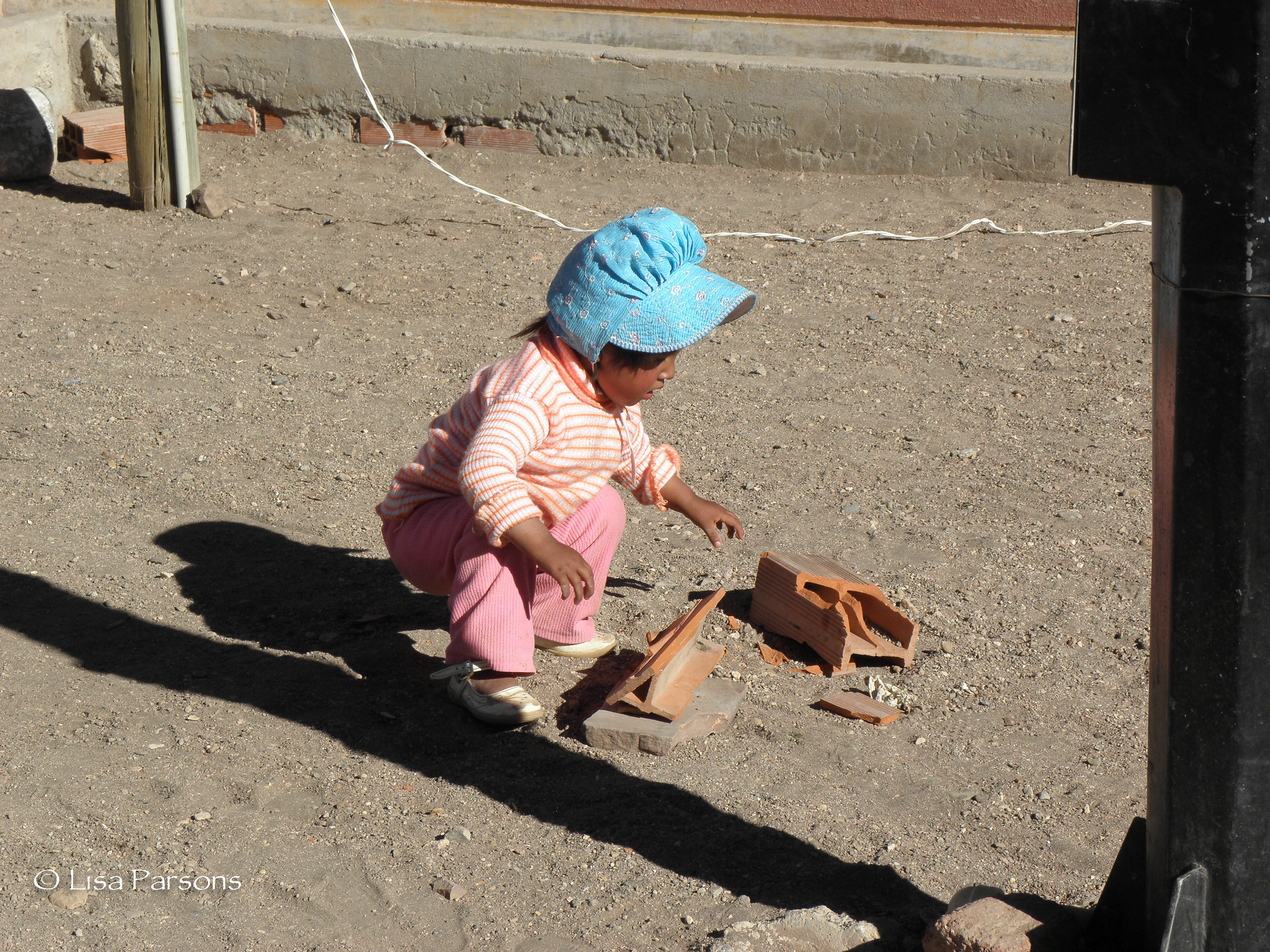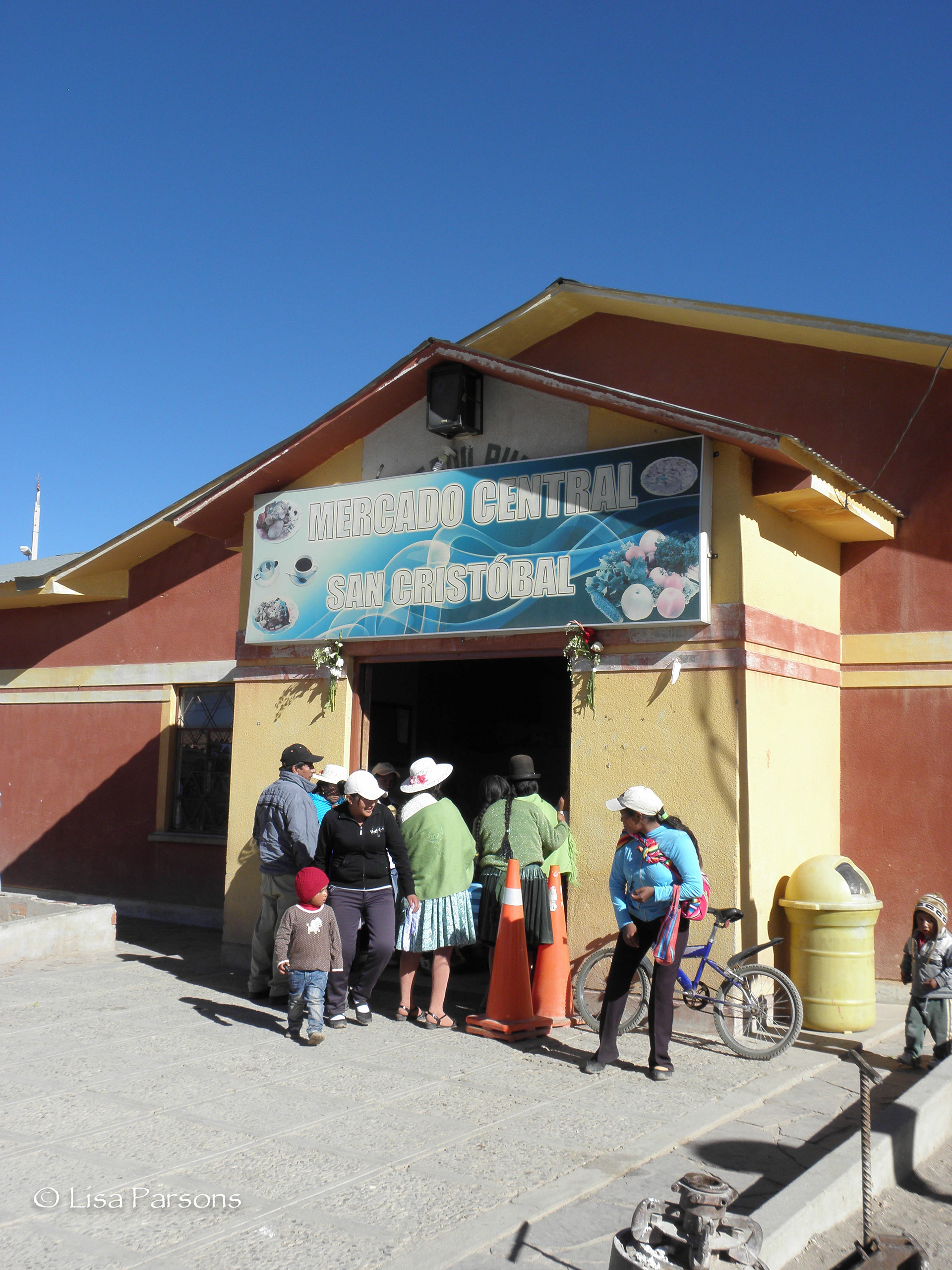 The central market with live music.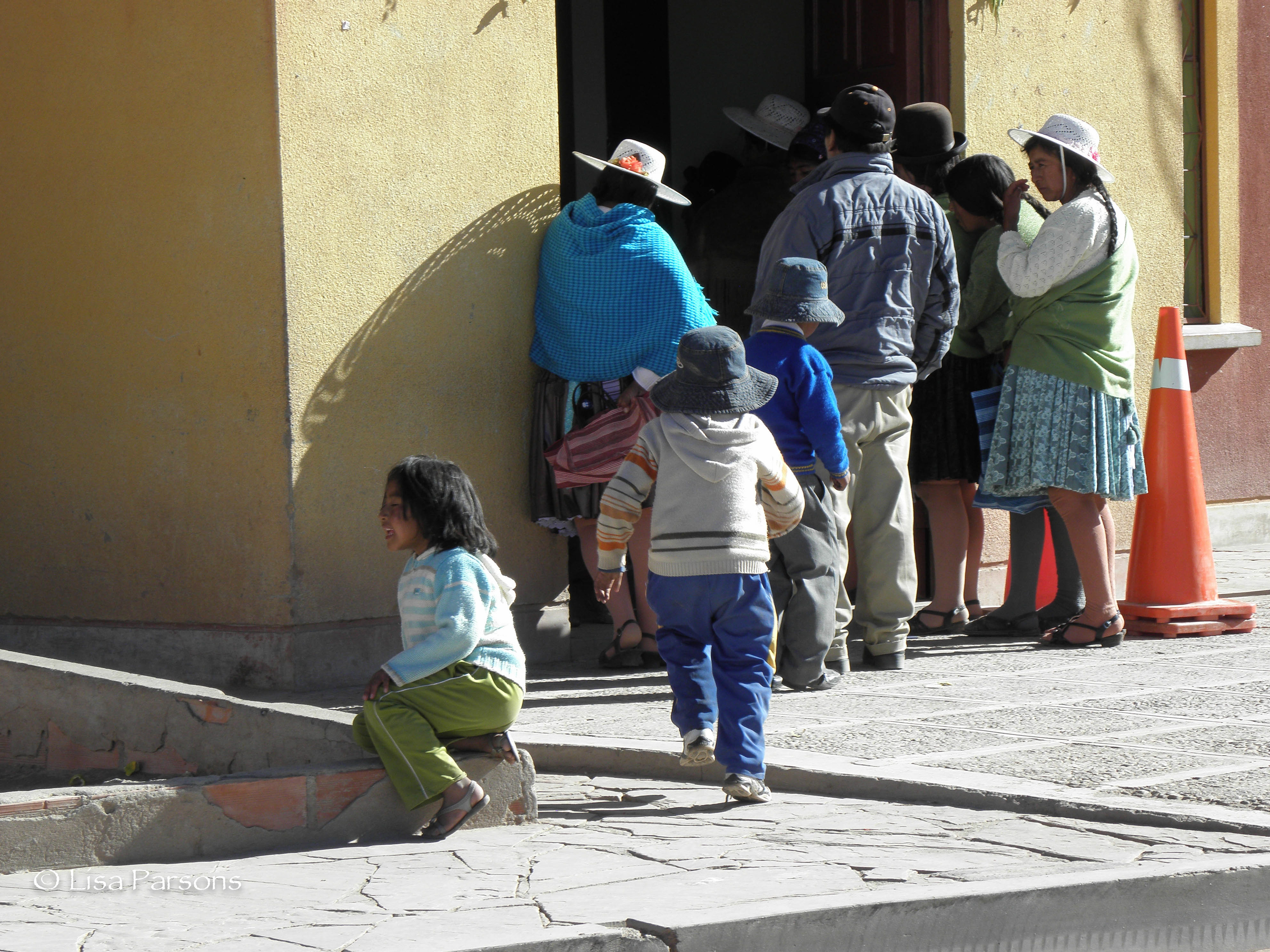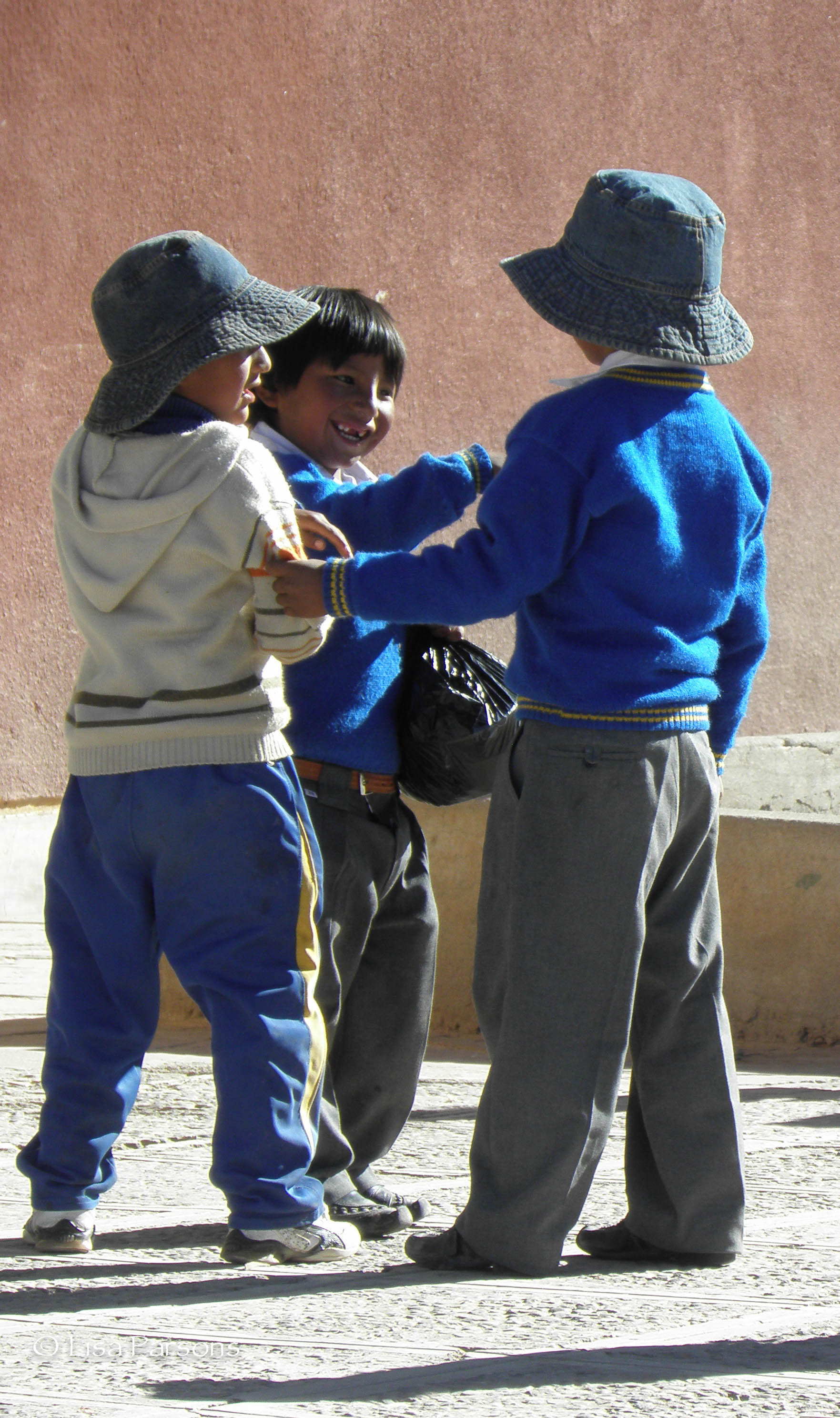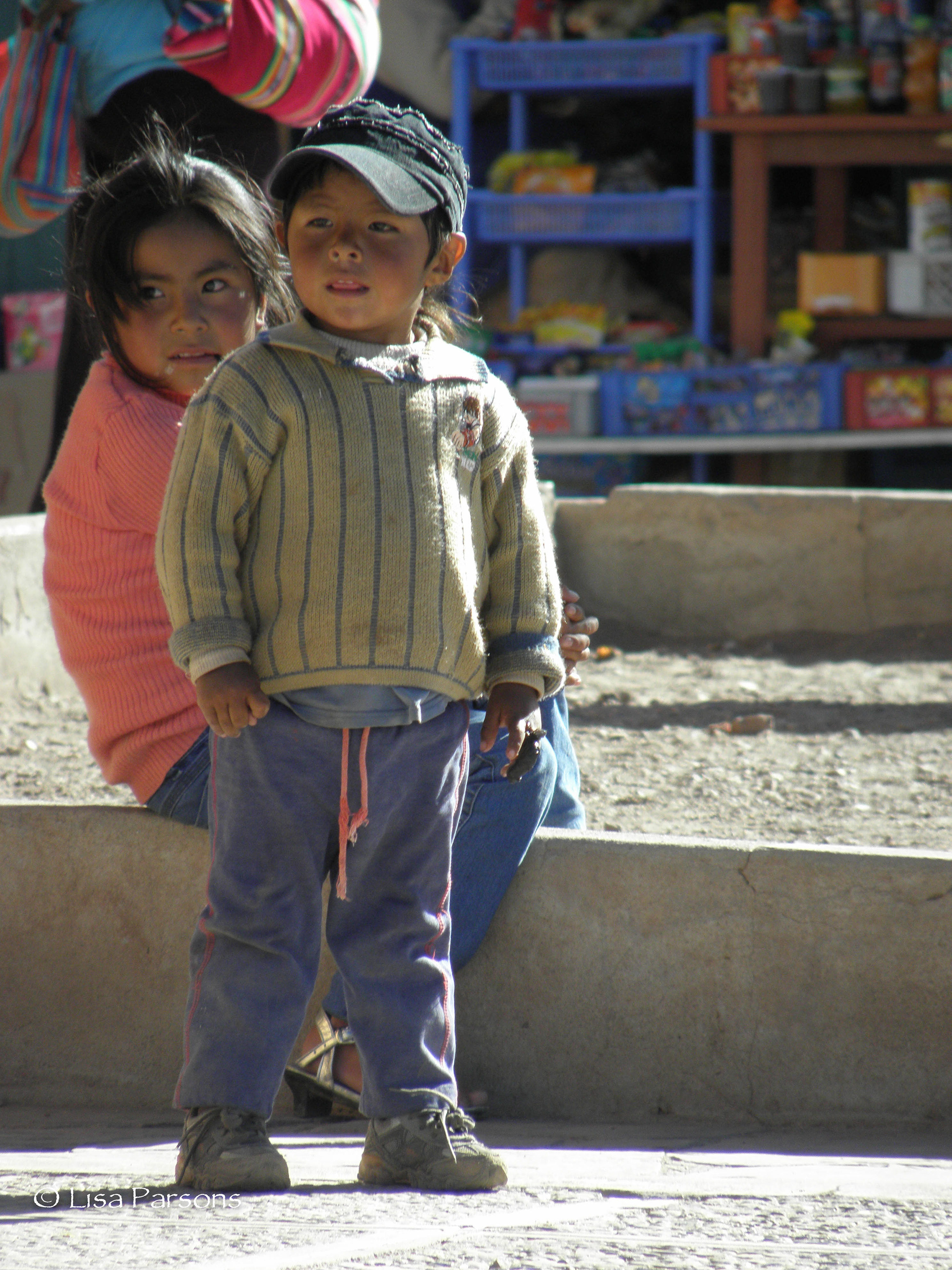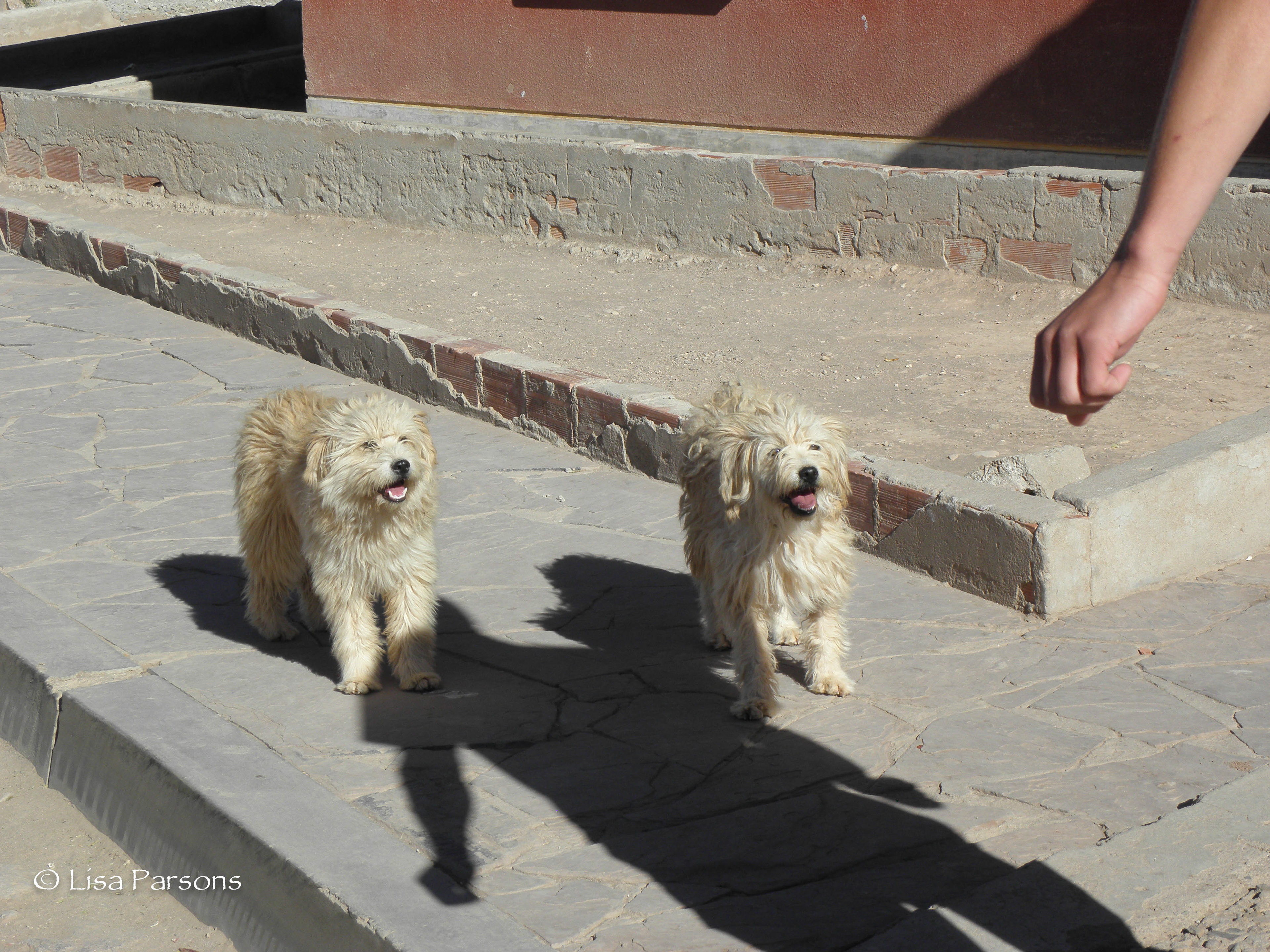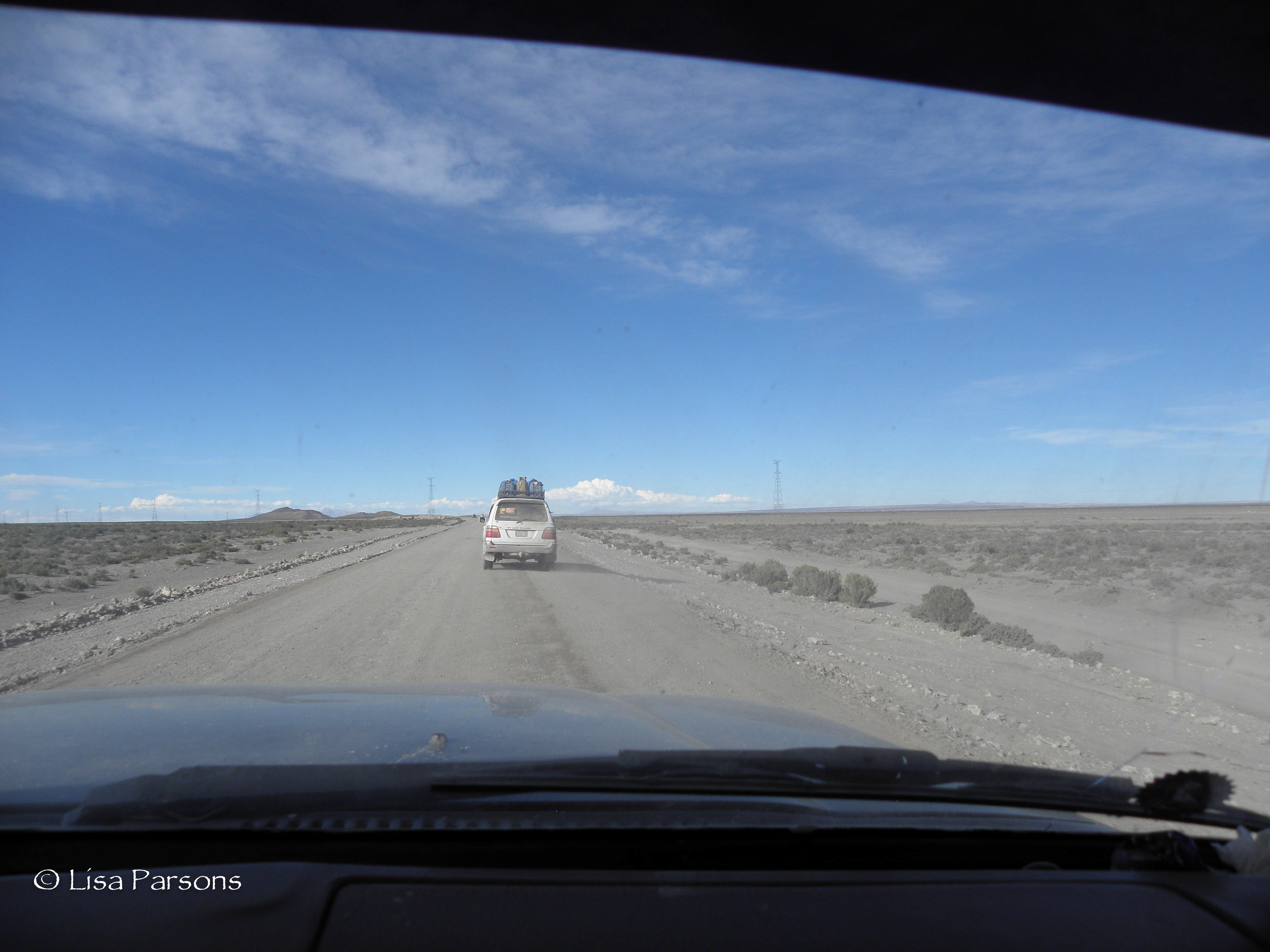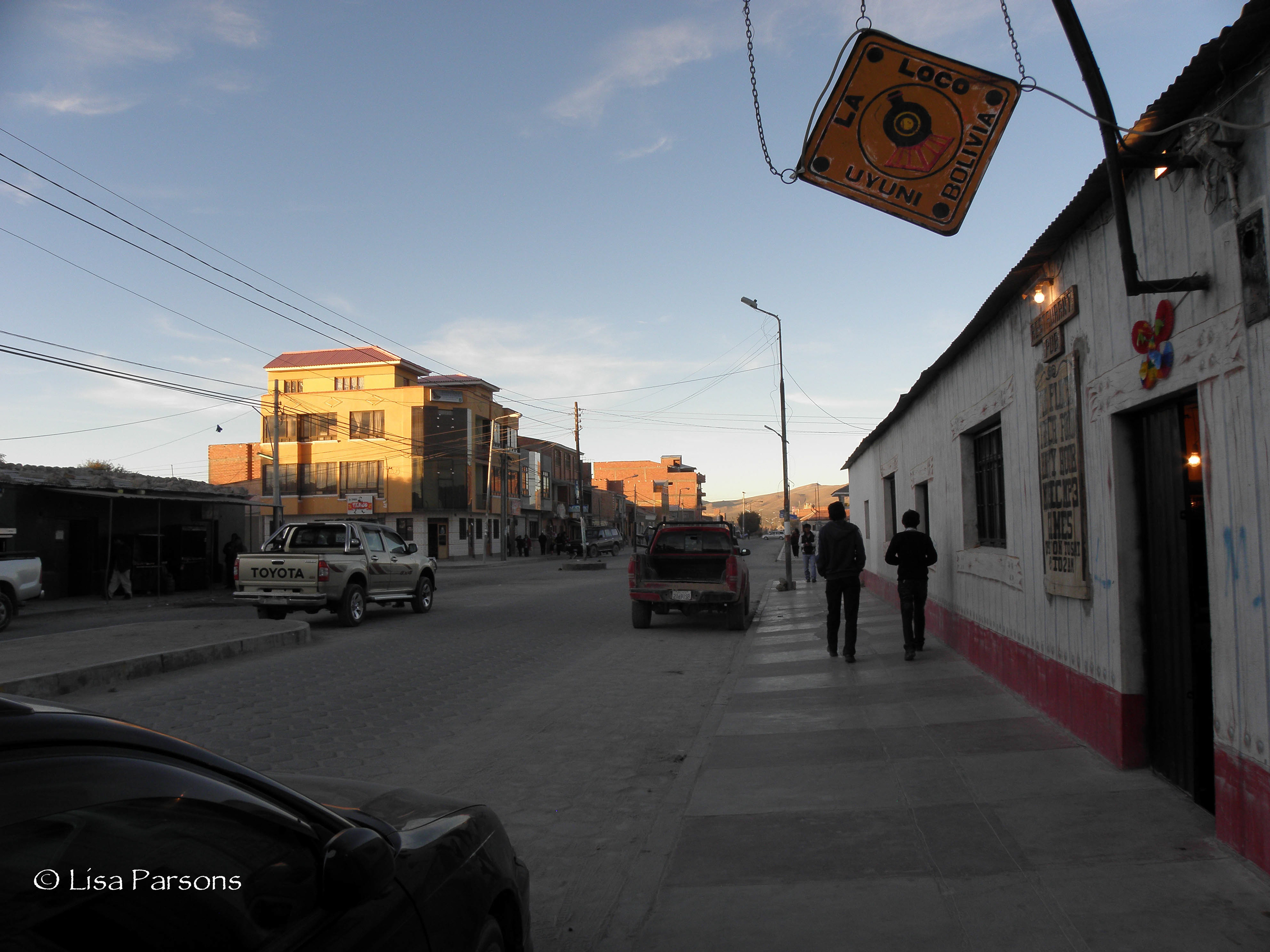 Back in the Town of Solar.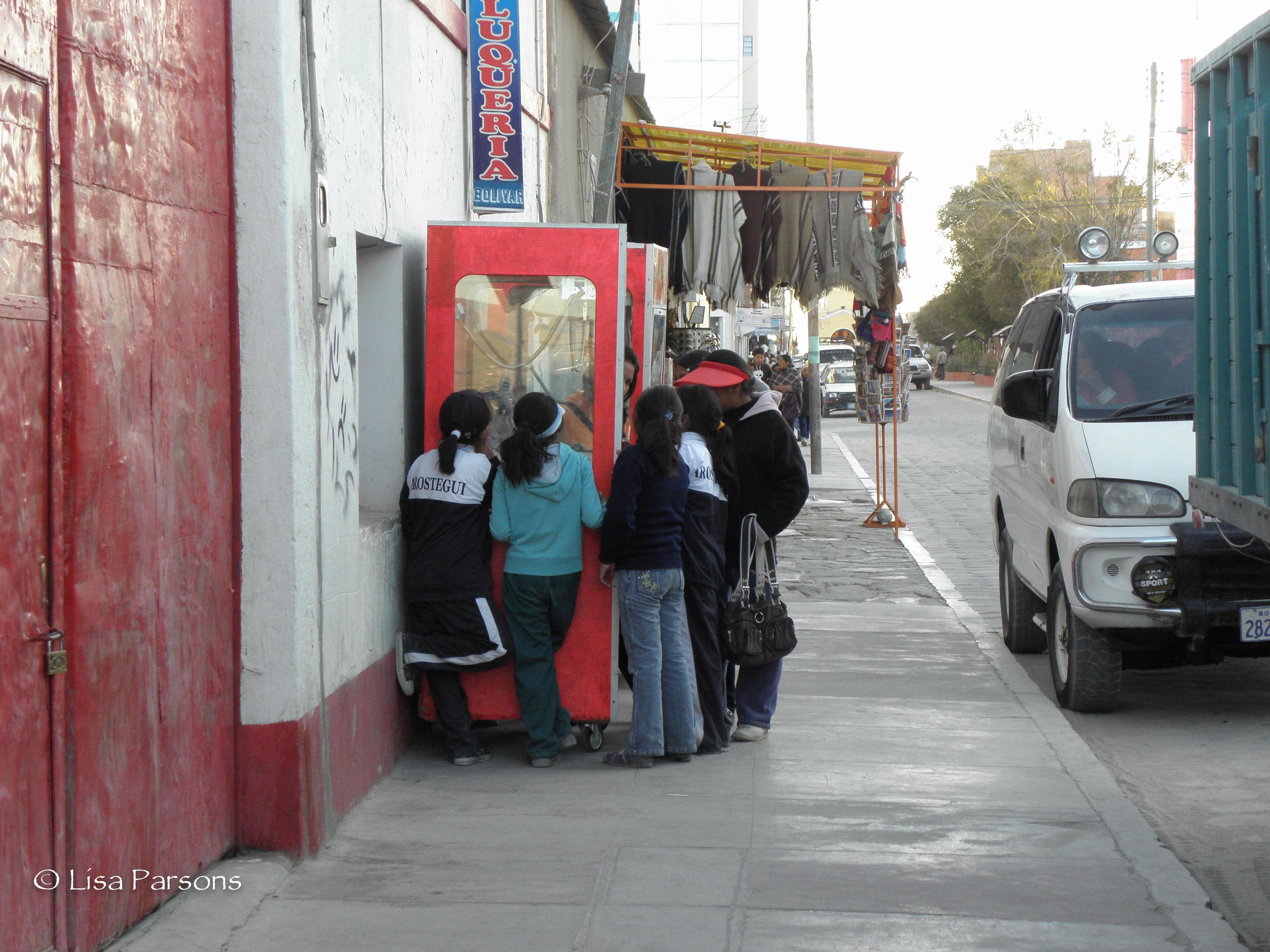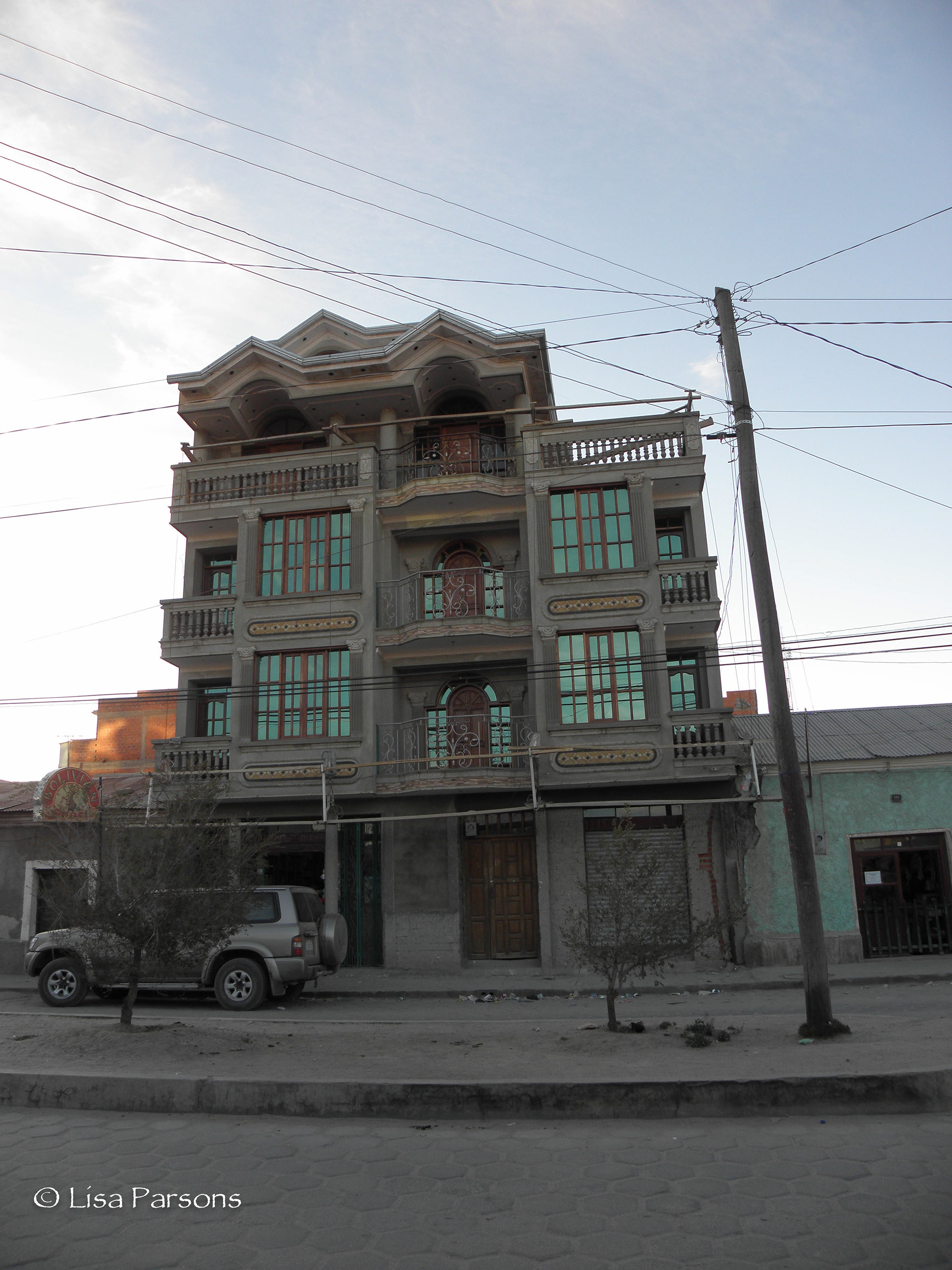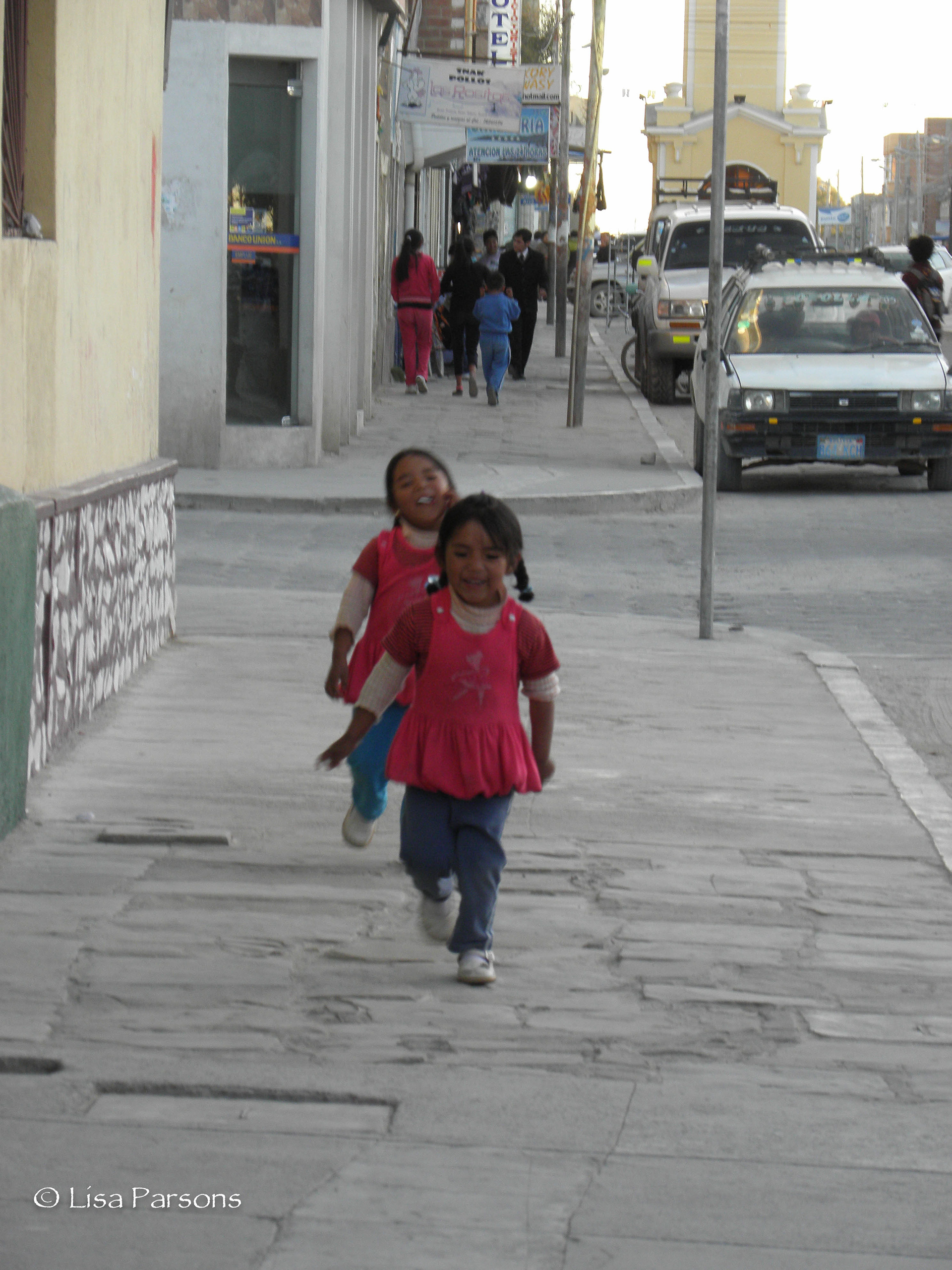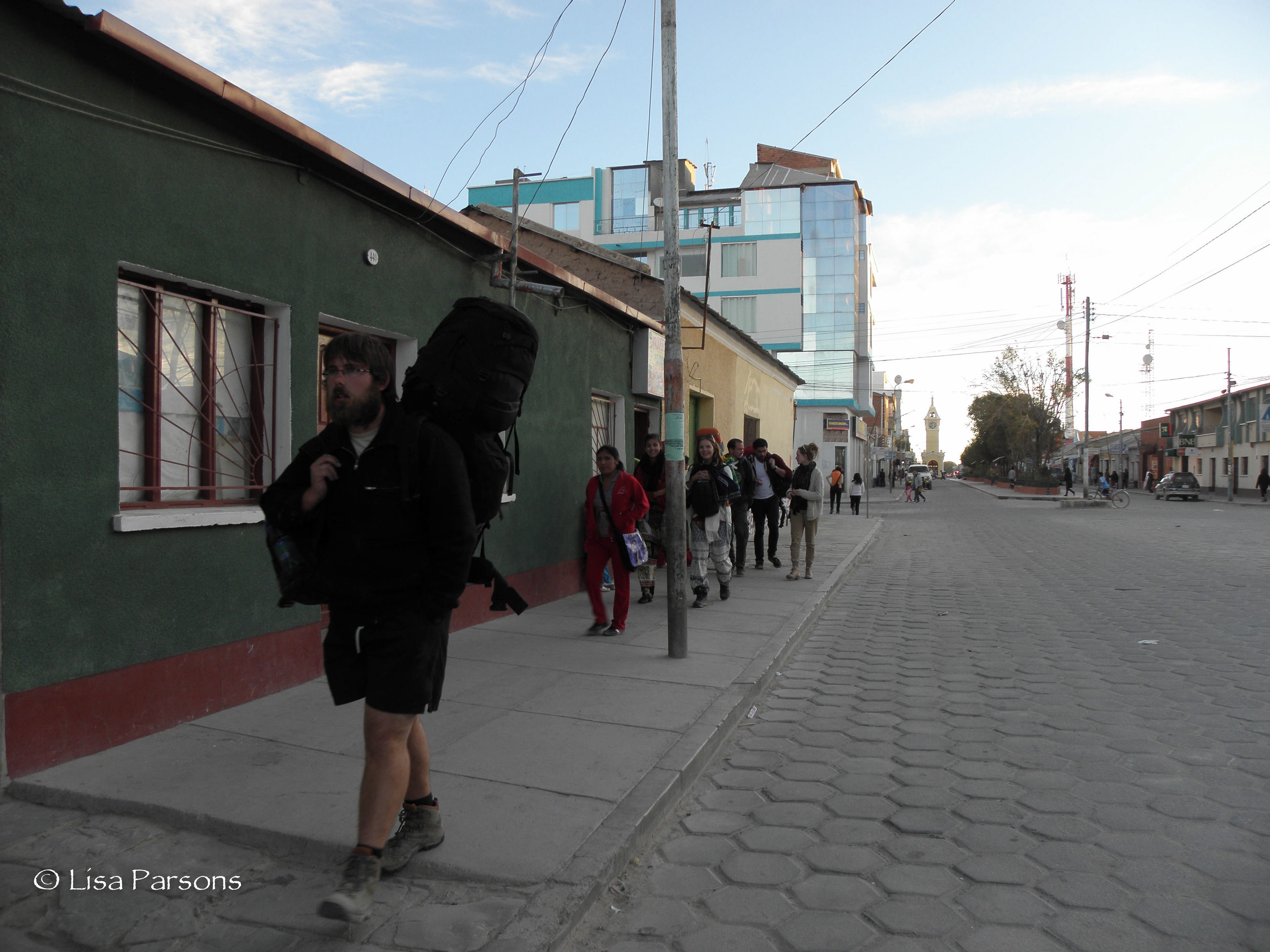 Our group heading for dinner.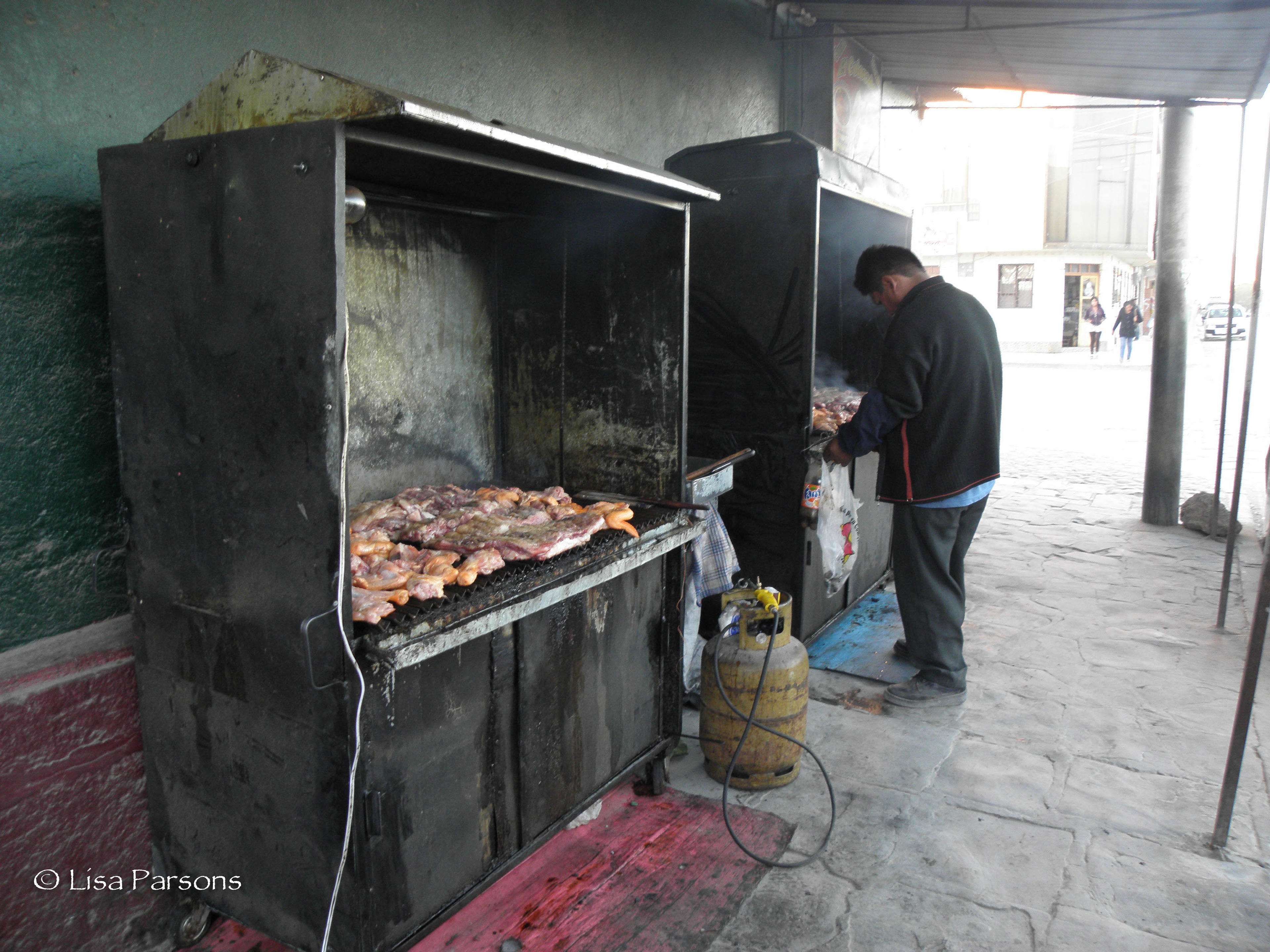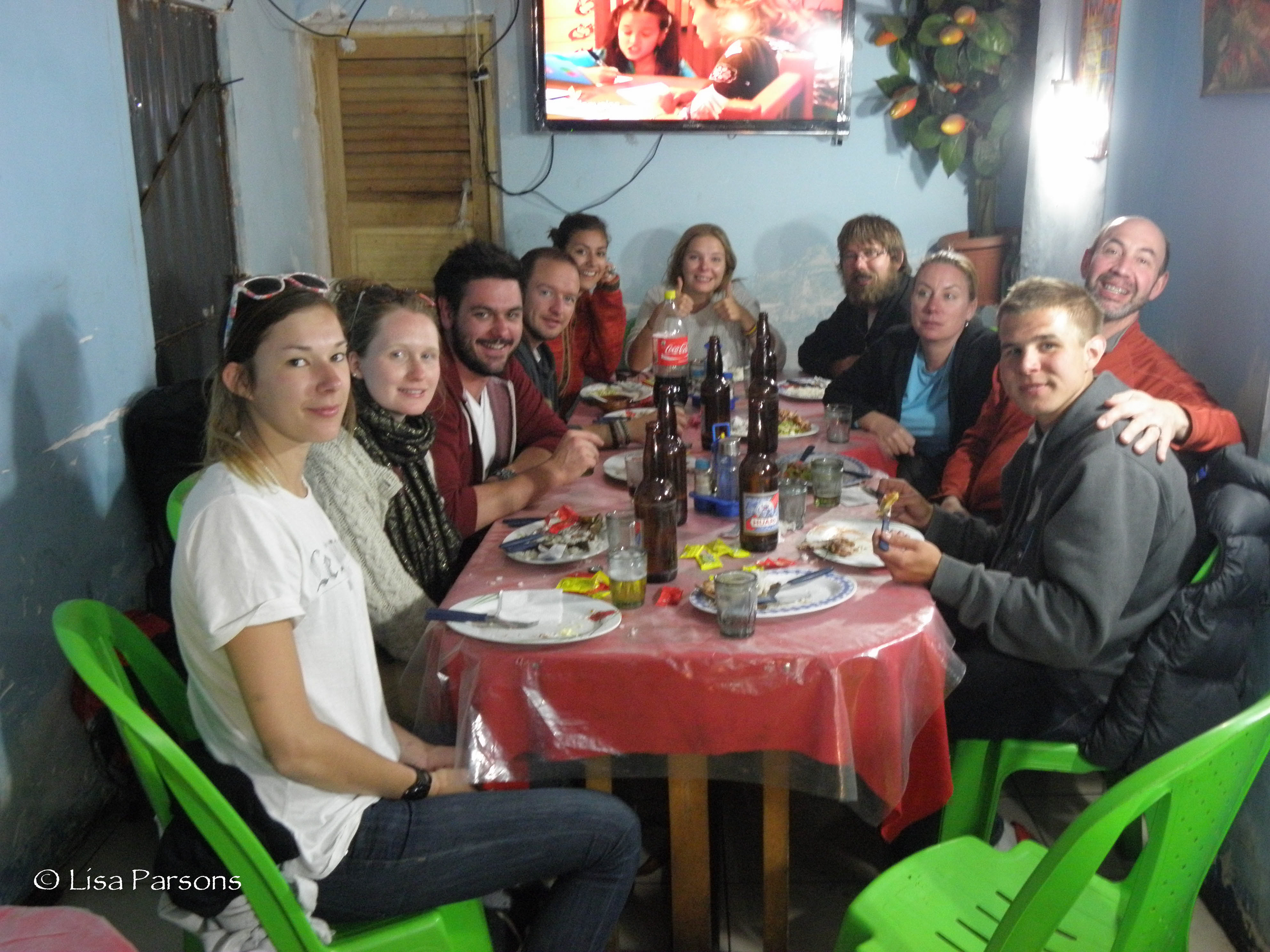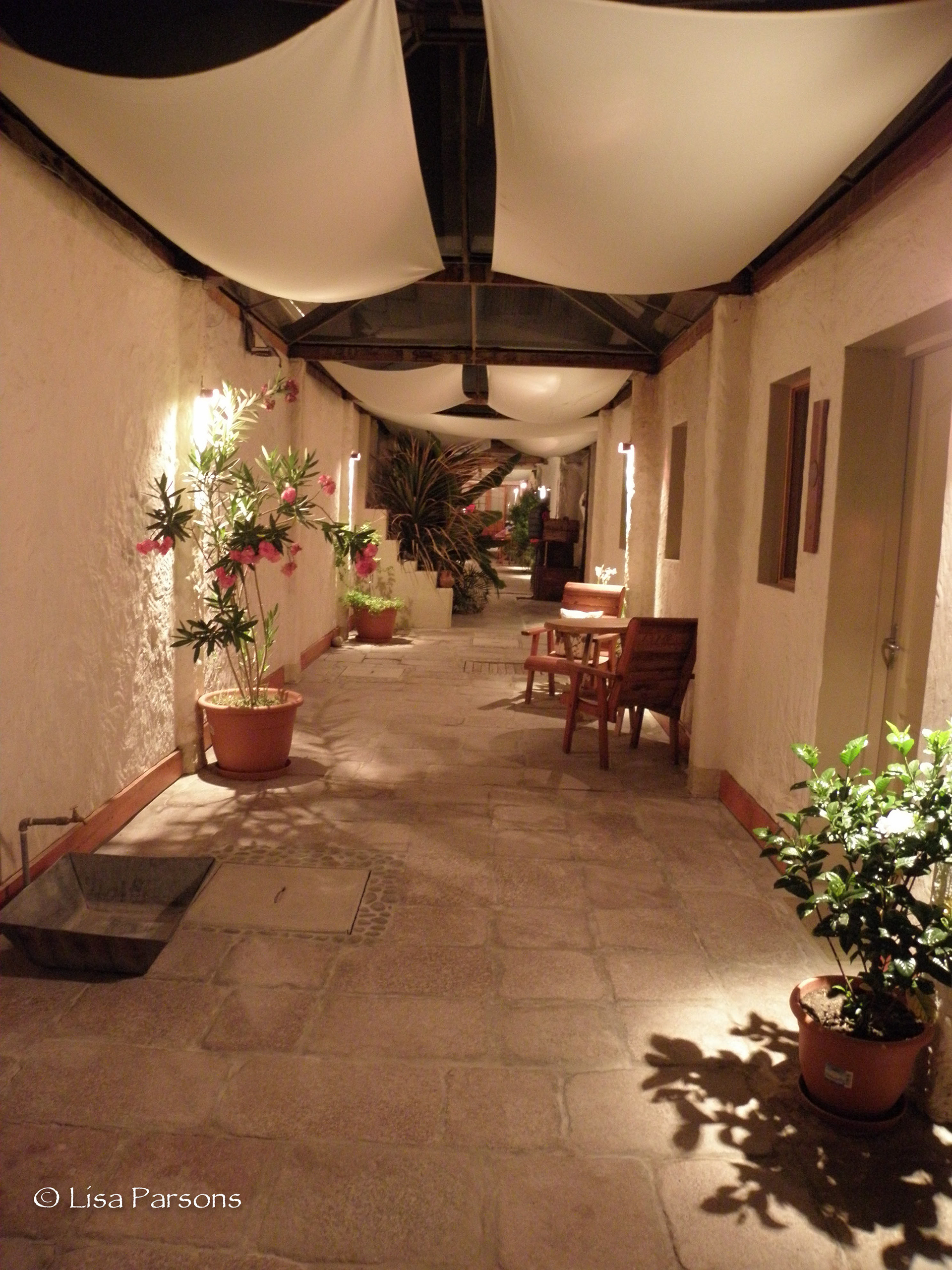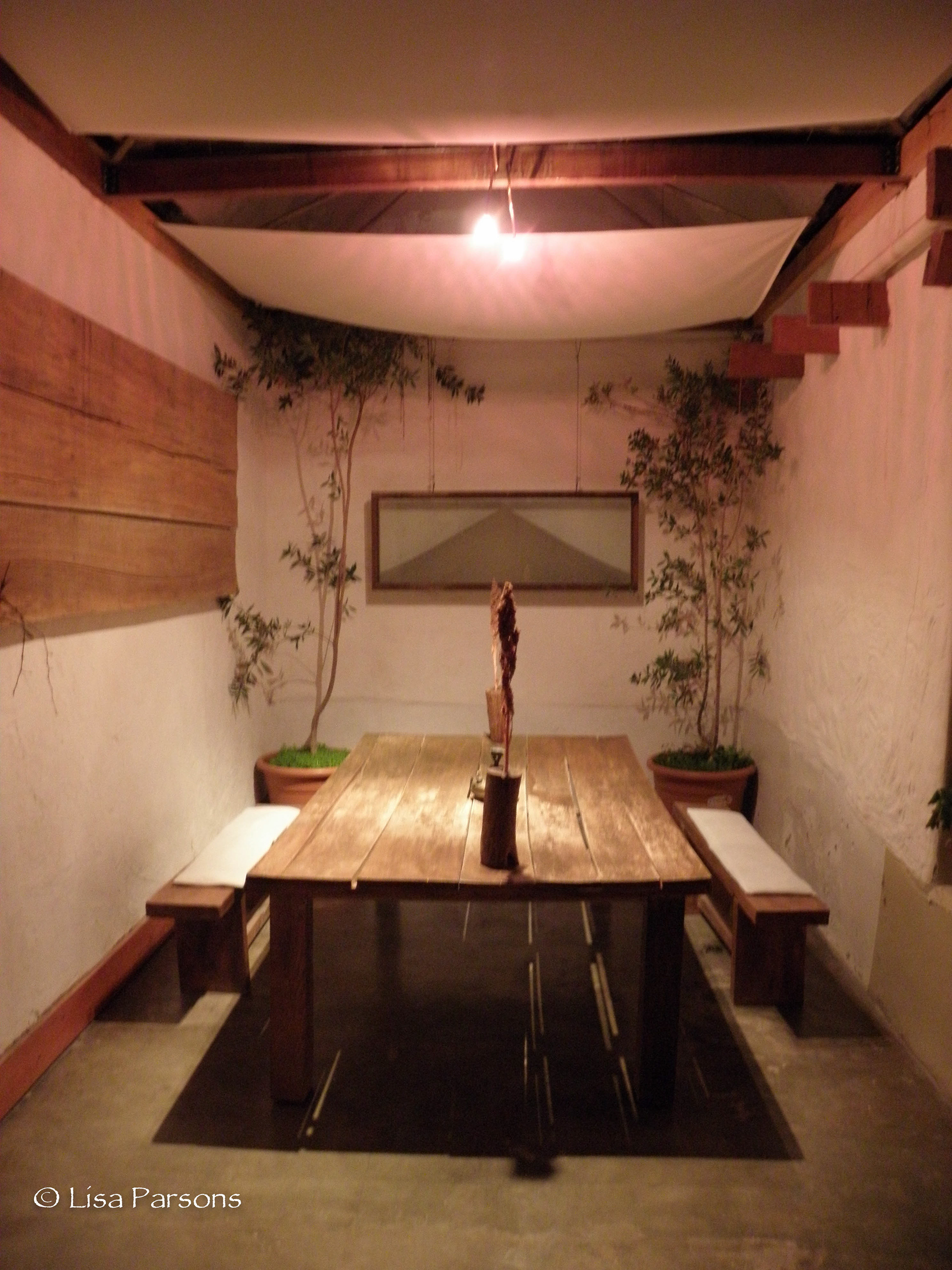 An open cockpit on a twin prop plane.  We never see this anymore.