It seems like there is always that point in a trip when you need some down time.  At least in our case.  We tend to try and pack in as much adventure as we possible can.  Mt. biking, trekking, river rafting, canyon scrambling, caving.  Anyway, after I realized that my sinus infection wasn't going away right away we figured it was time for some R & R.  Niki found us this great ecolodge in the hills above Cochabamba called
El Poncho
.  So Jorge and Ana got us to a taxi to the lodge and we were off for 3 days of R & R.  Sometimes we just need to learn to slow down.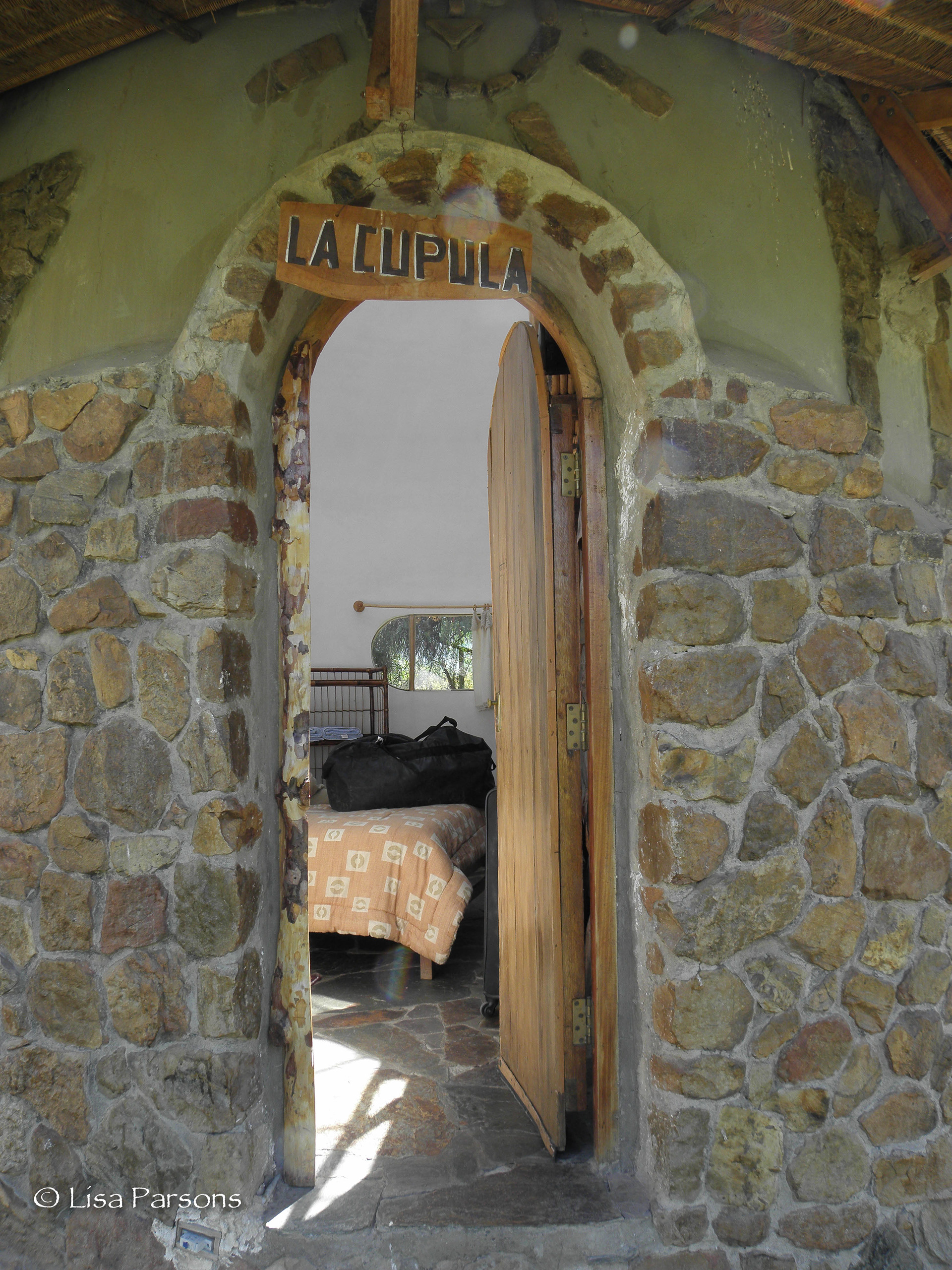 Welcome to La Cupula (the dome), our cabin.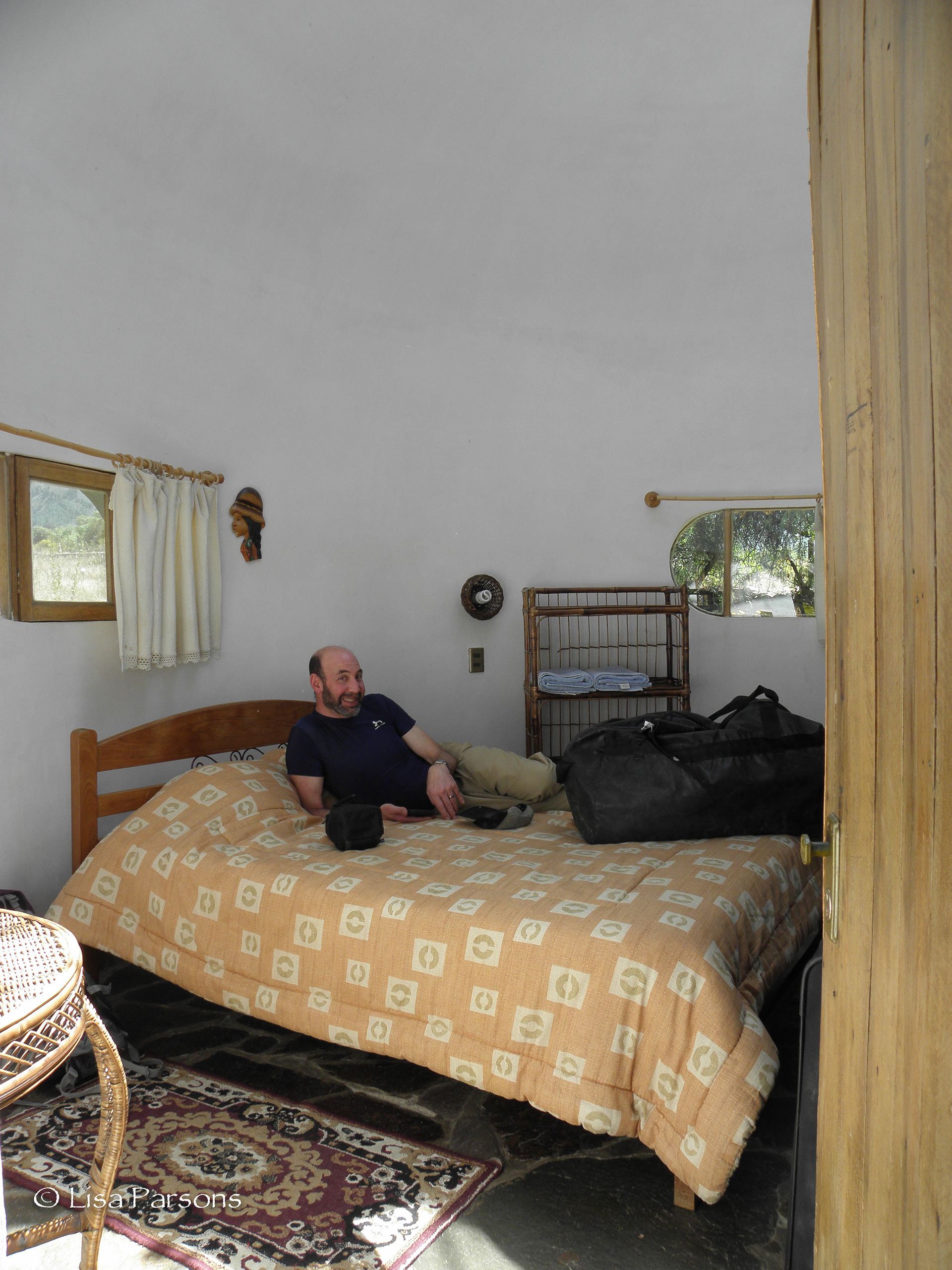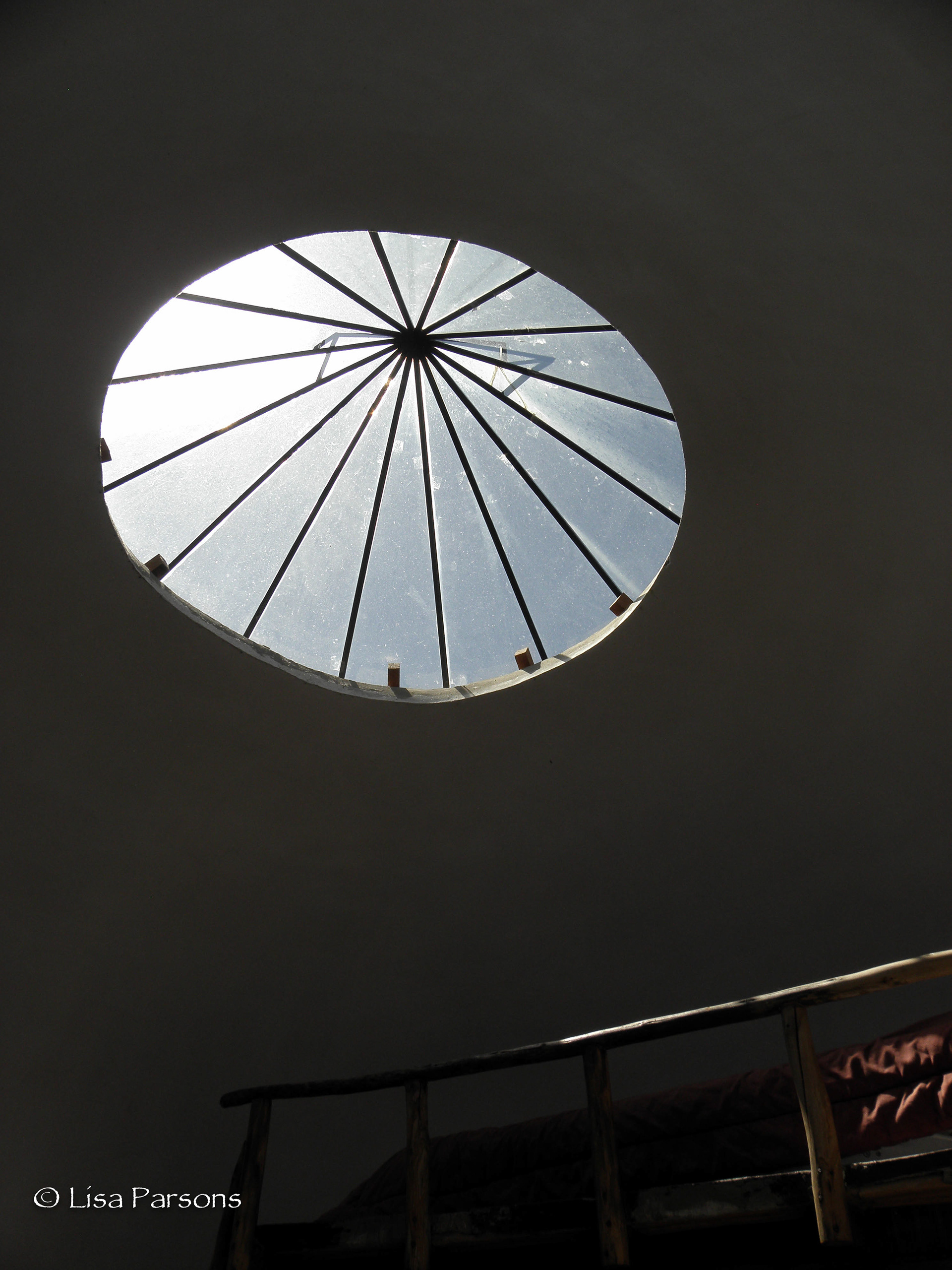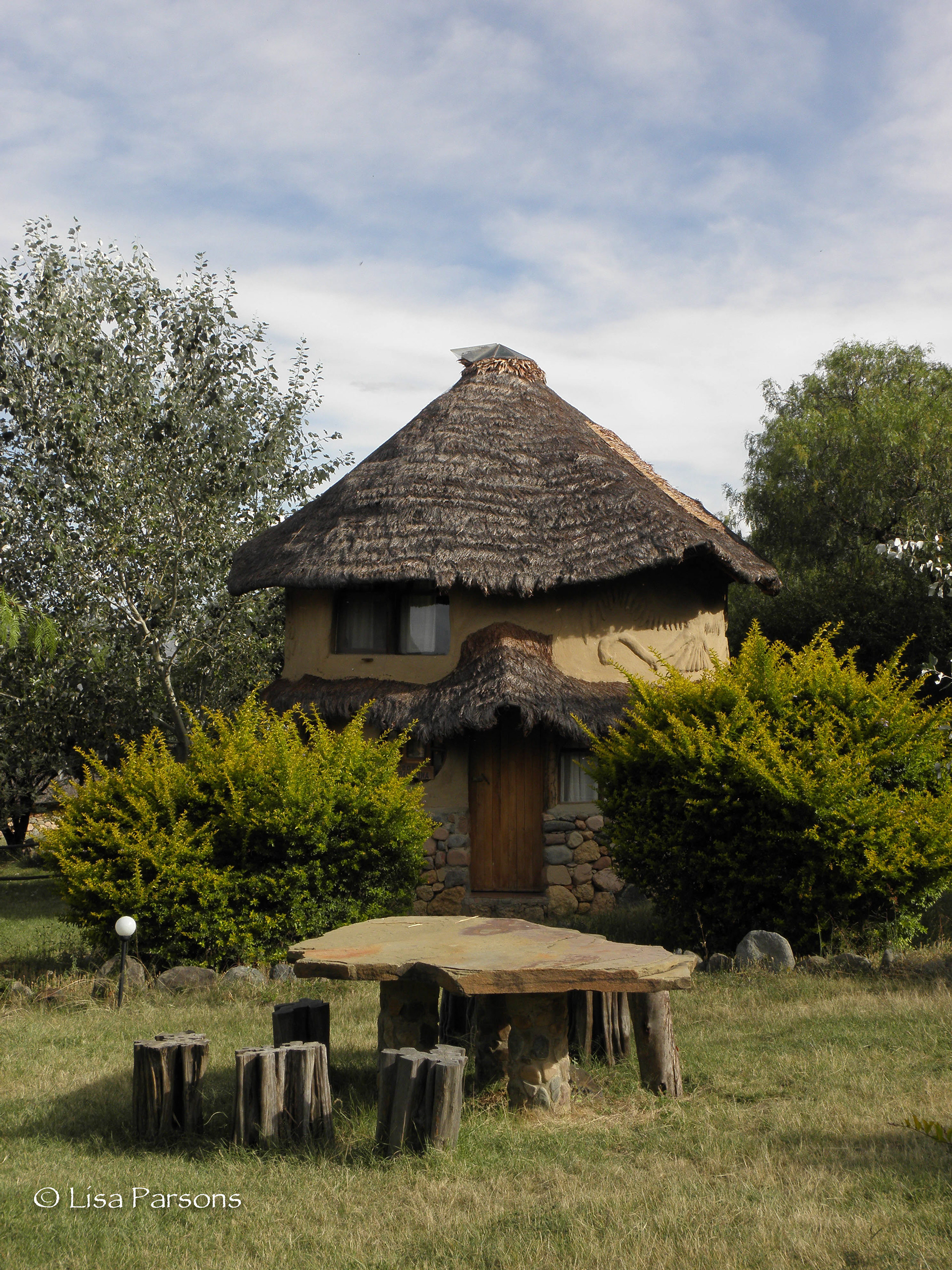 Other cabins and a stone table. 
Mesa de piedra.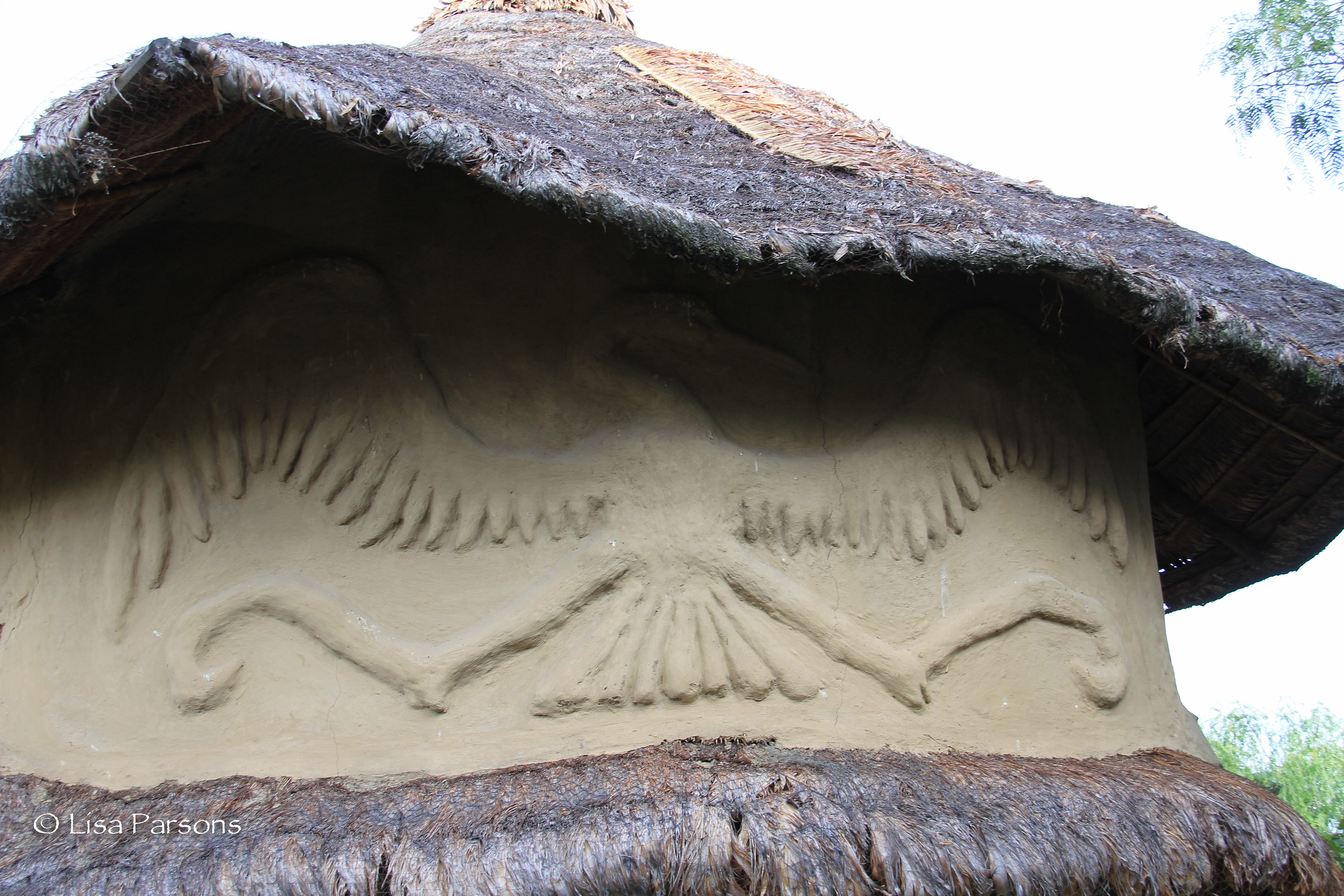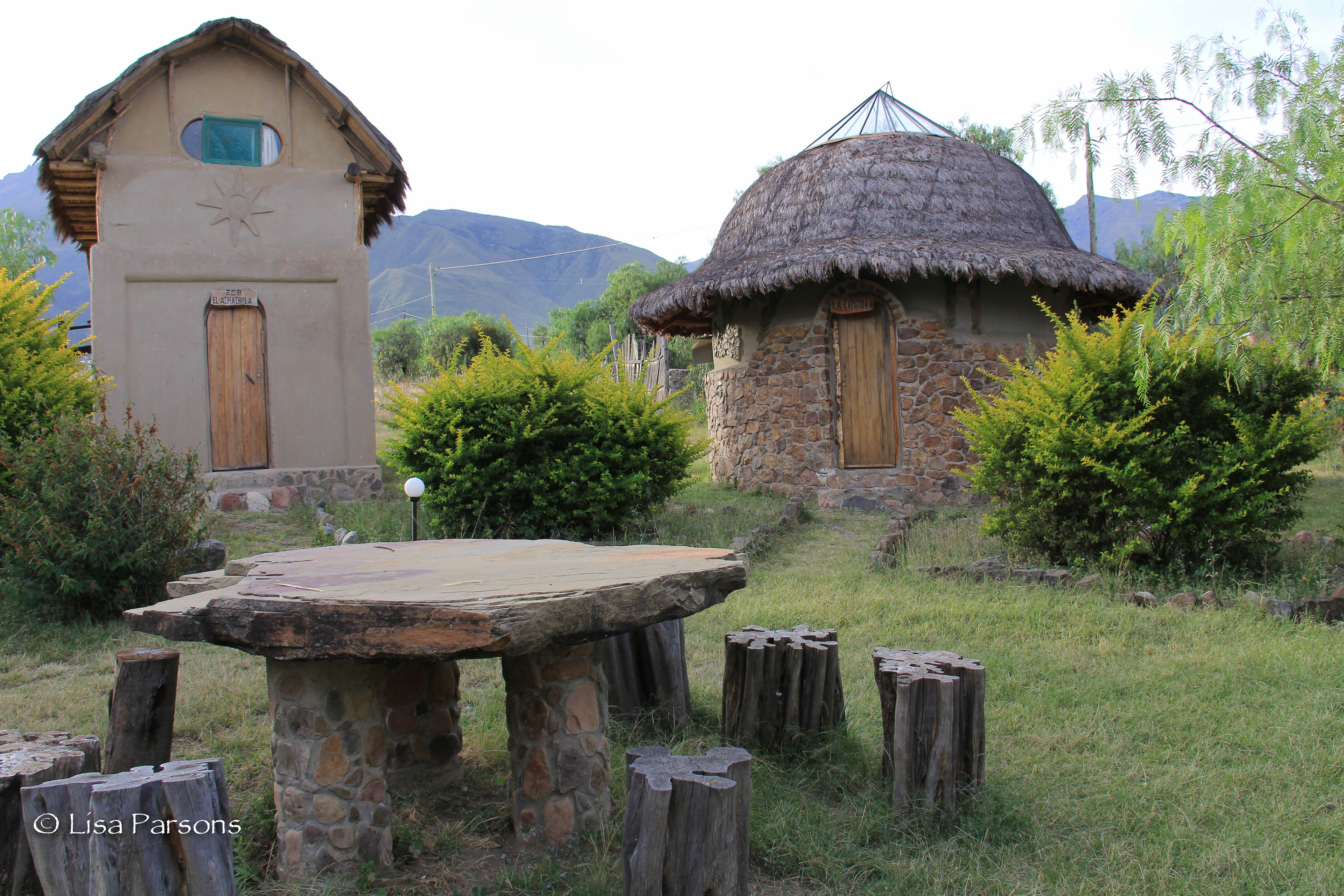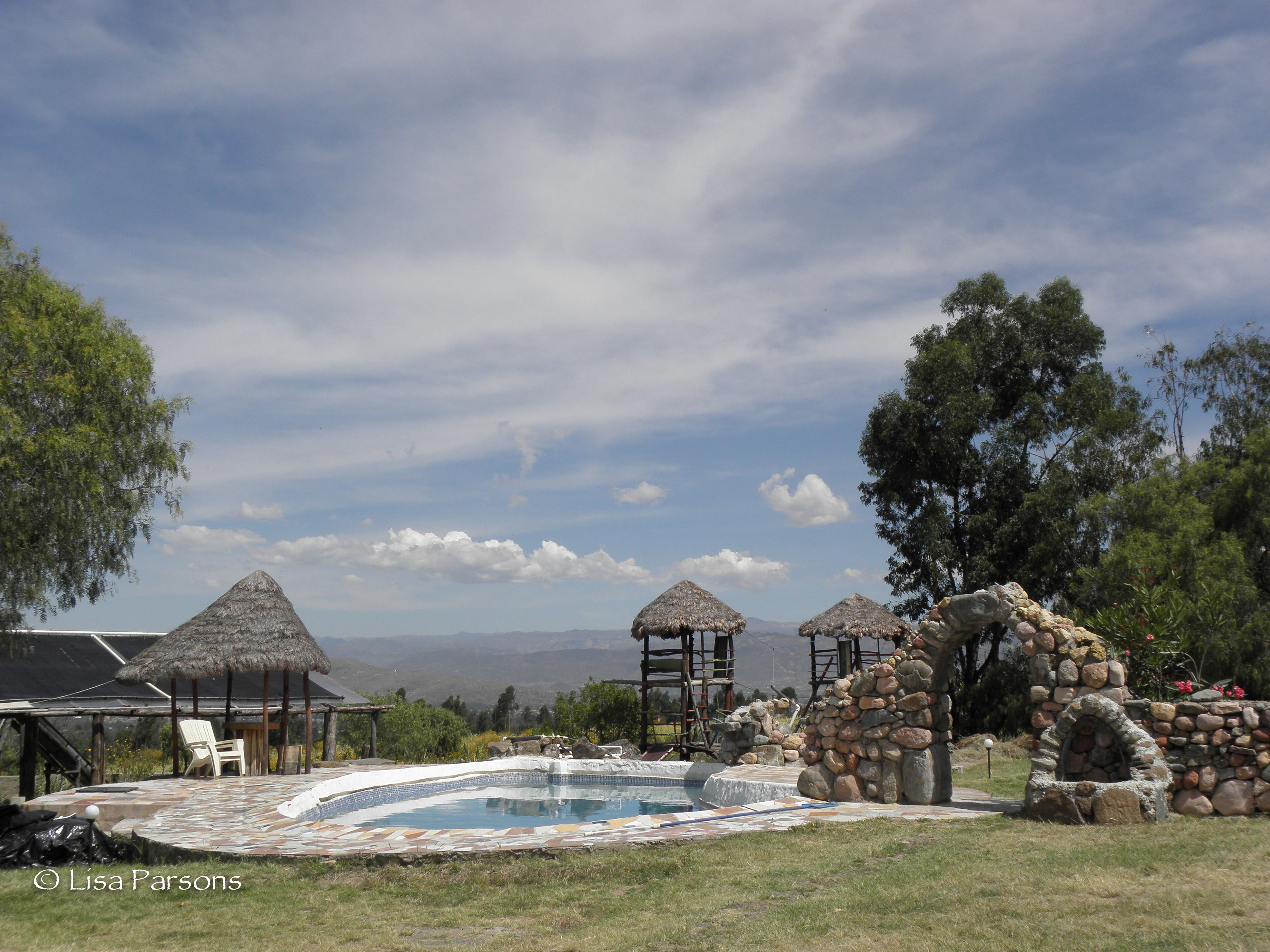 The swimming pool.
La piscina.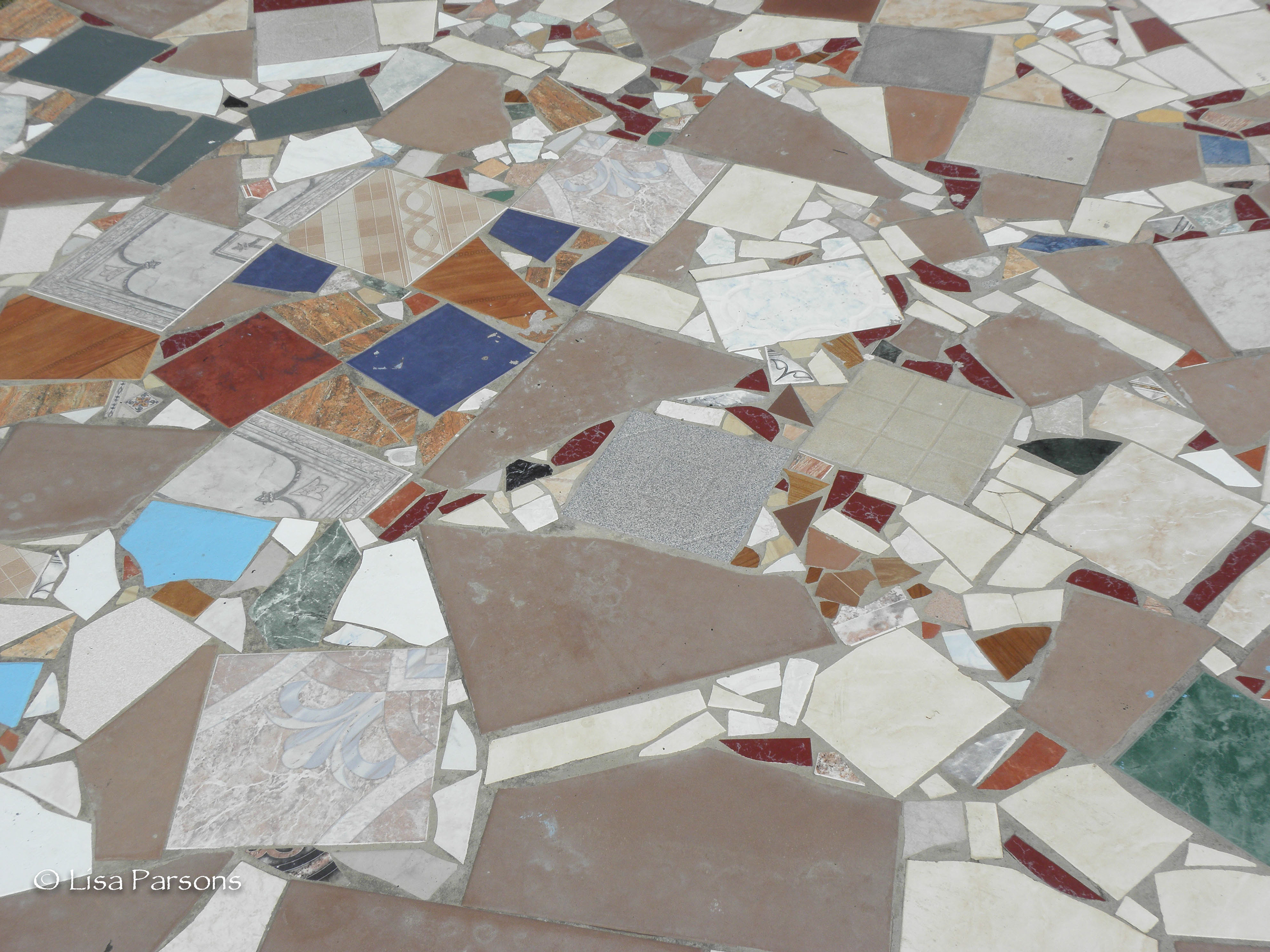 The floor around the swimming pool.
El piso circa de la piscina.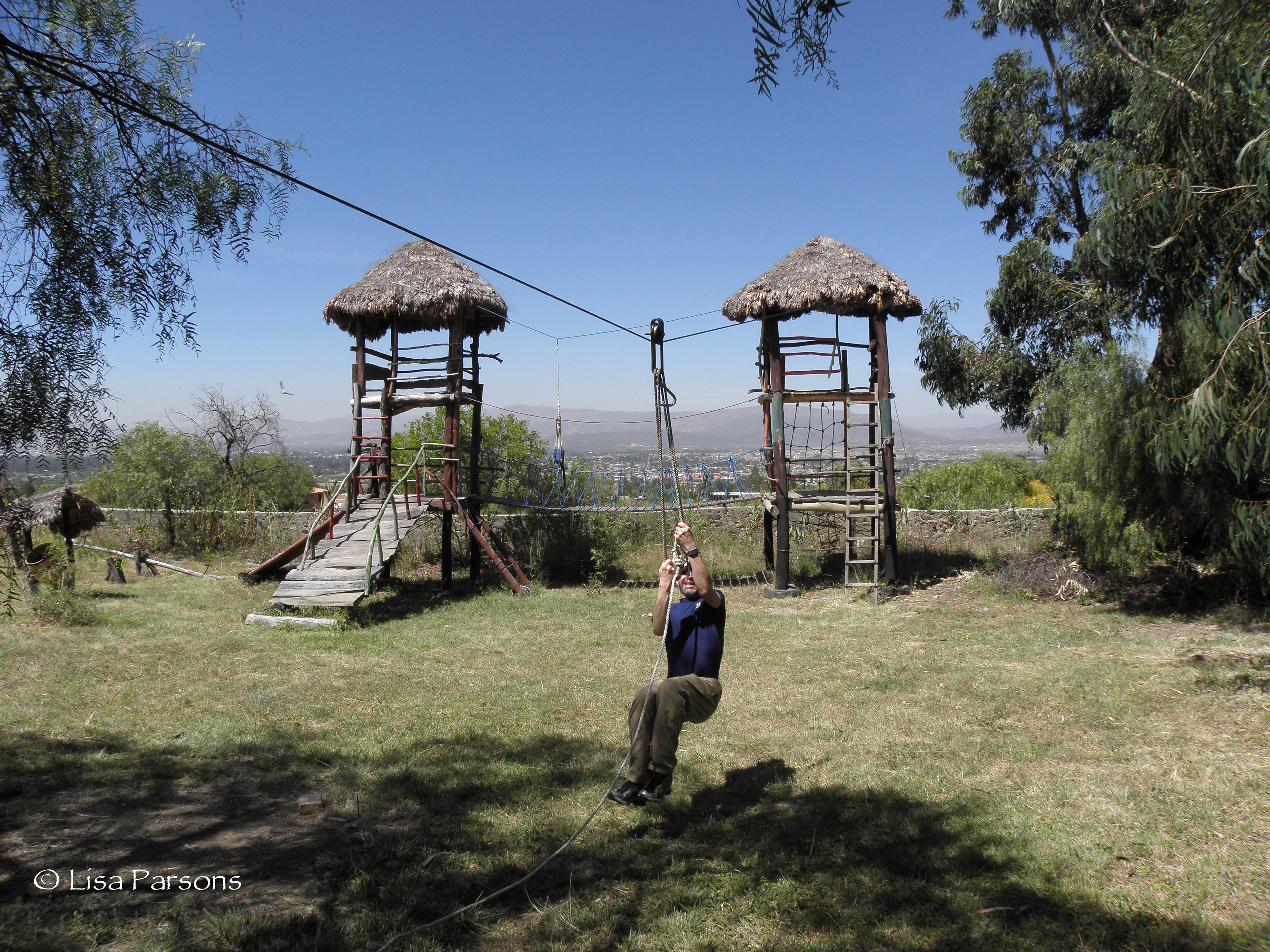 The zip line for fun.
El zip line para la diversión.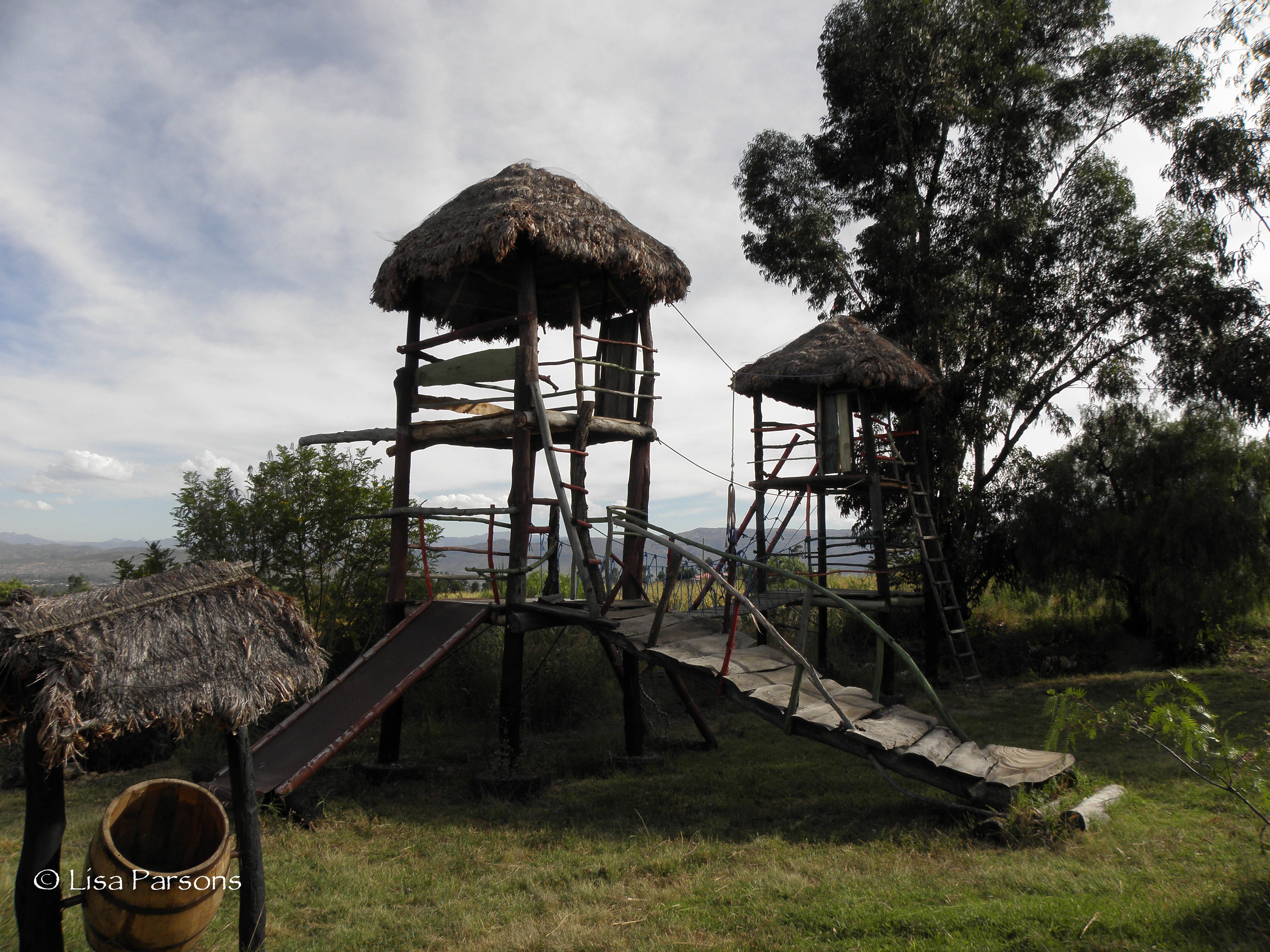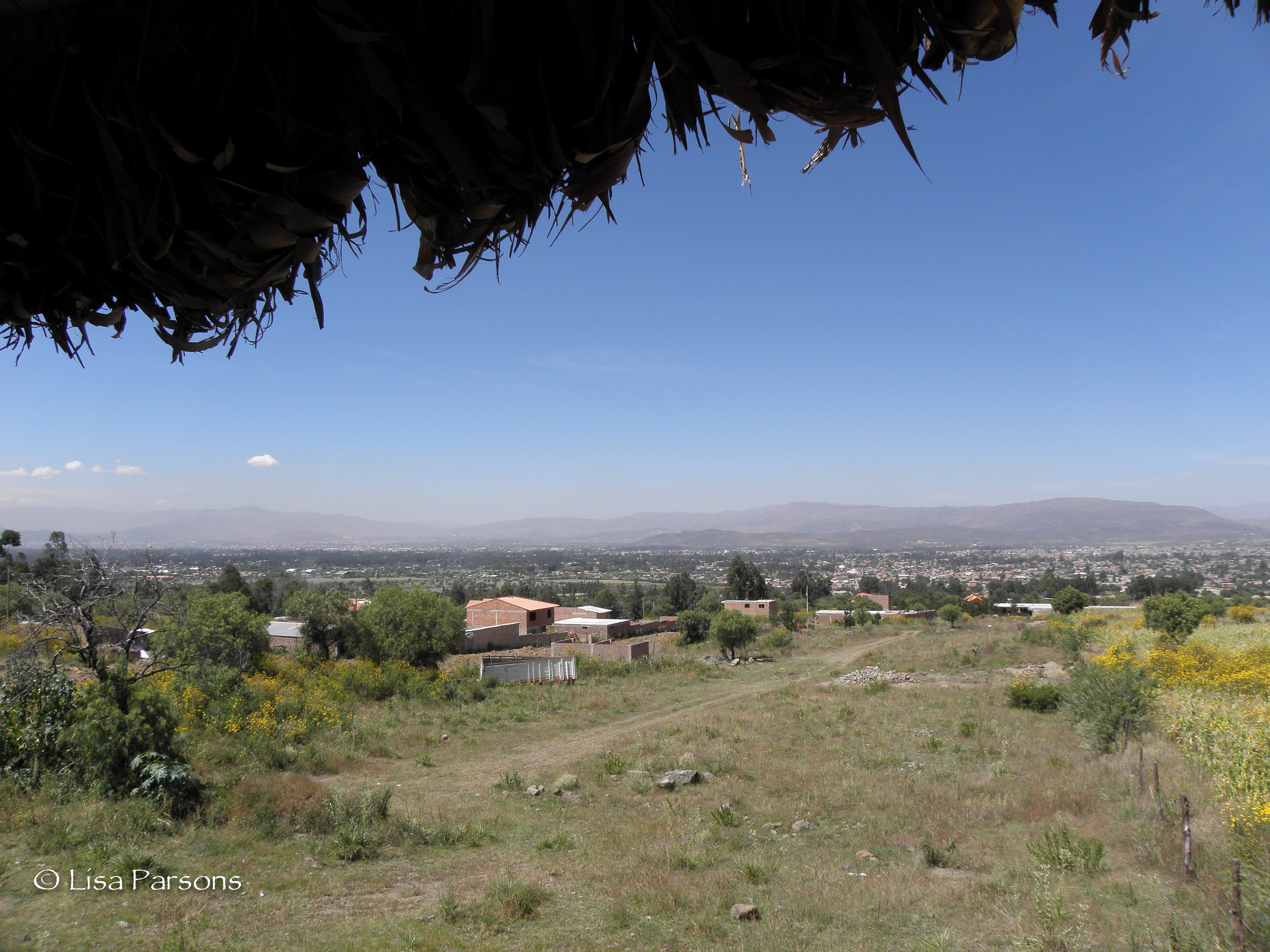 View from the wooden tower.
Vista desde la torre de madera.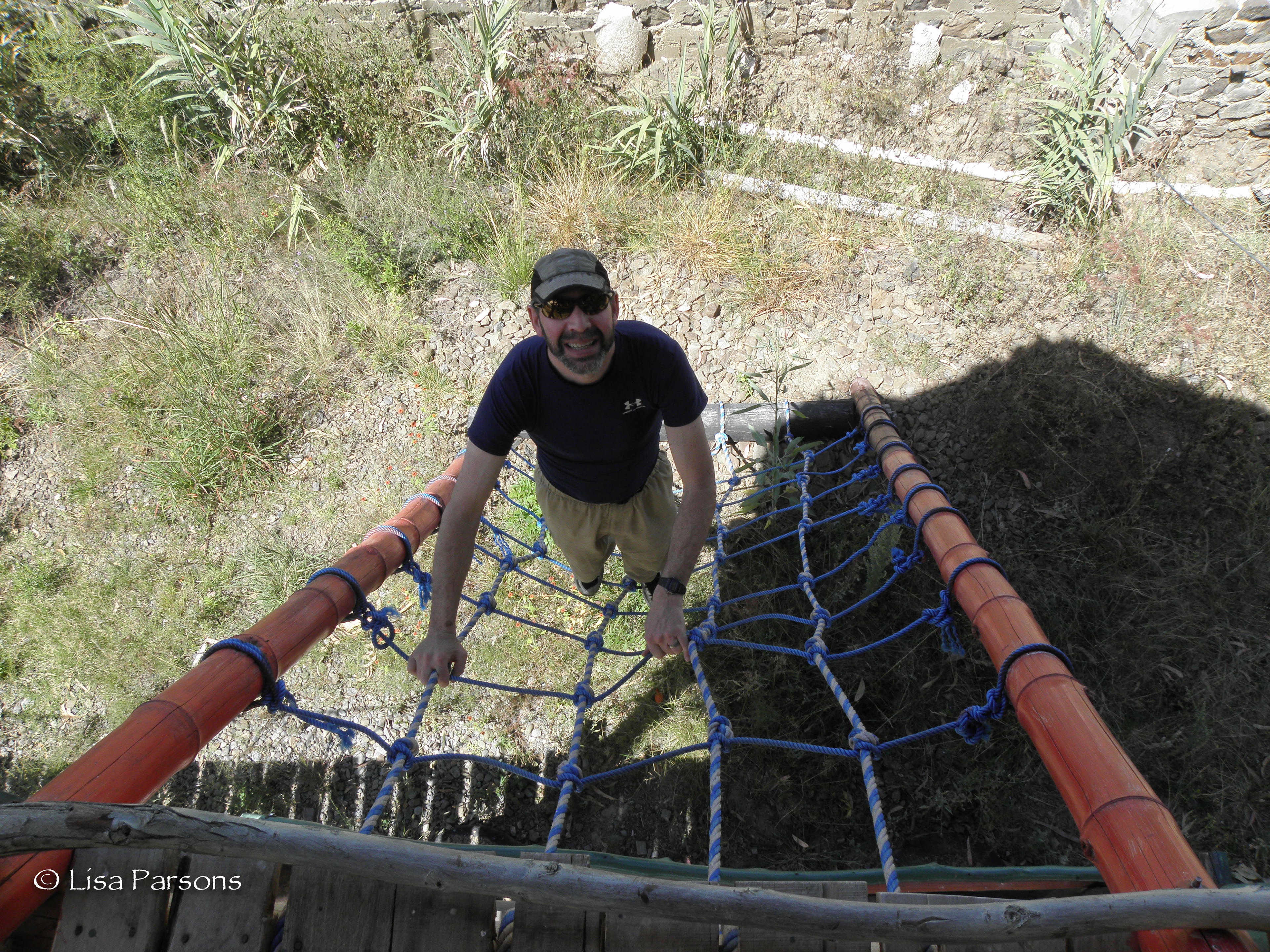 David playing.
David jugando.
 
A teepee made of mud.
Un tipi de barro.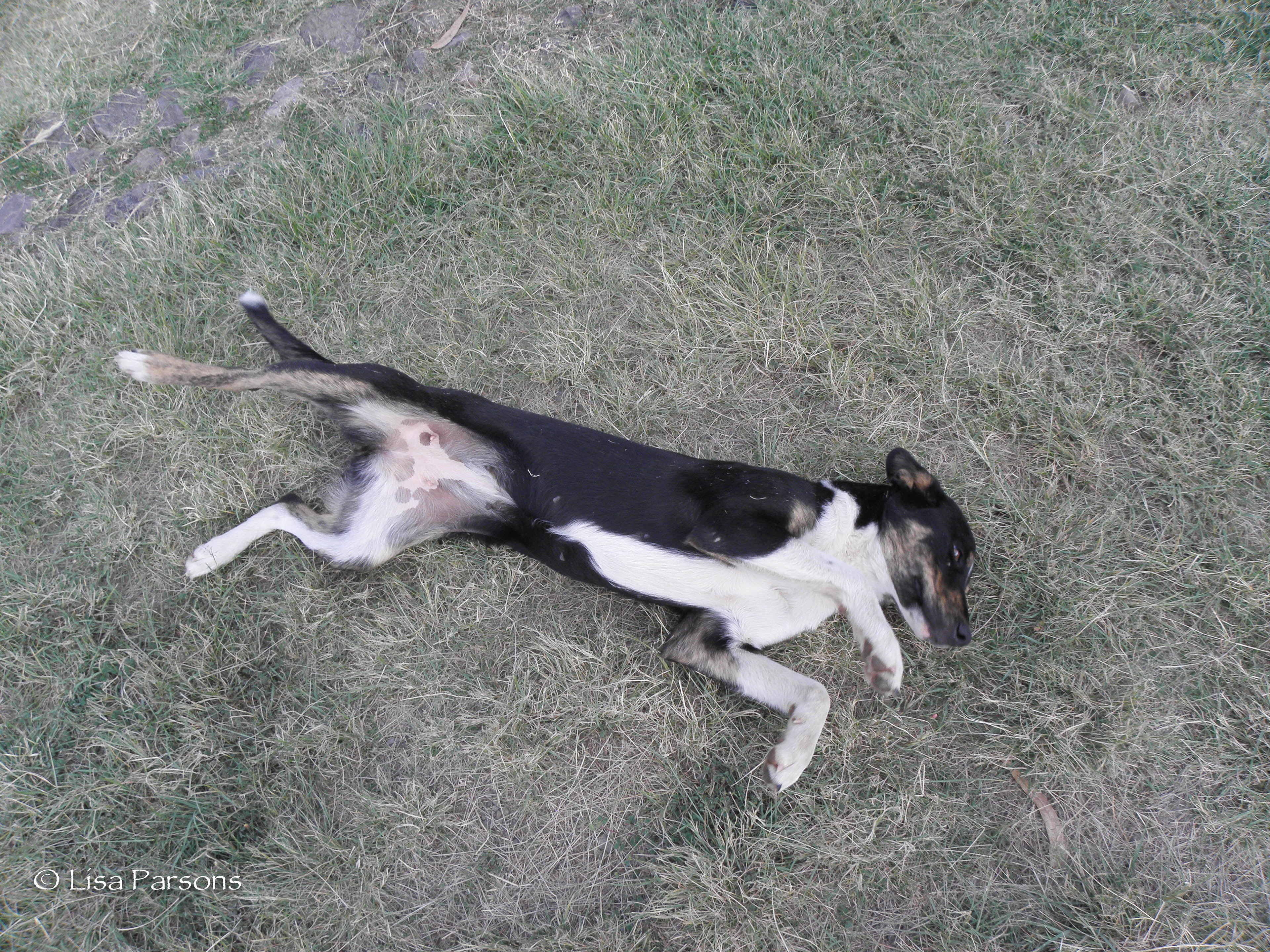 The happy dog!
El perro feliz!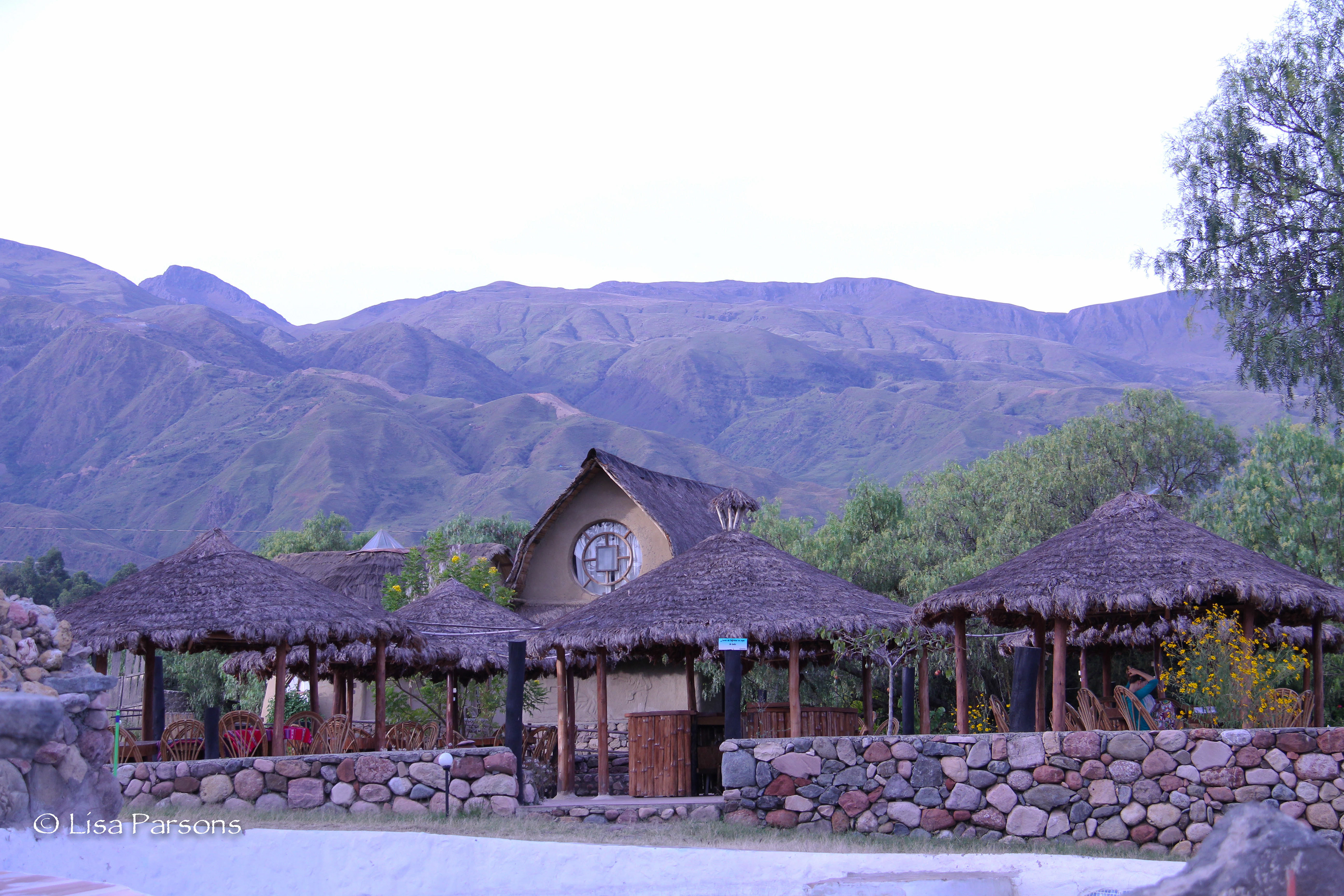 The outdoor dining area.
La zona de comedor al aire libre.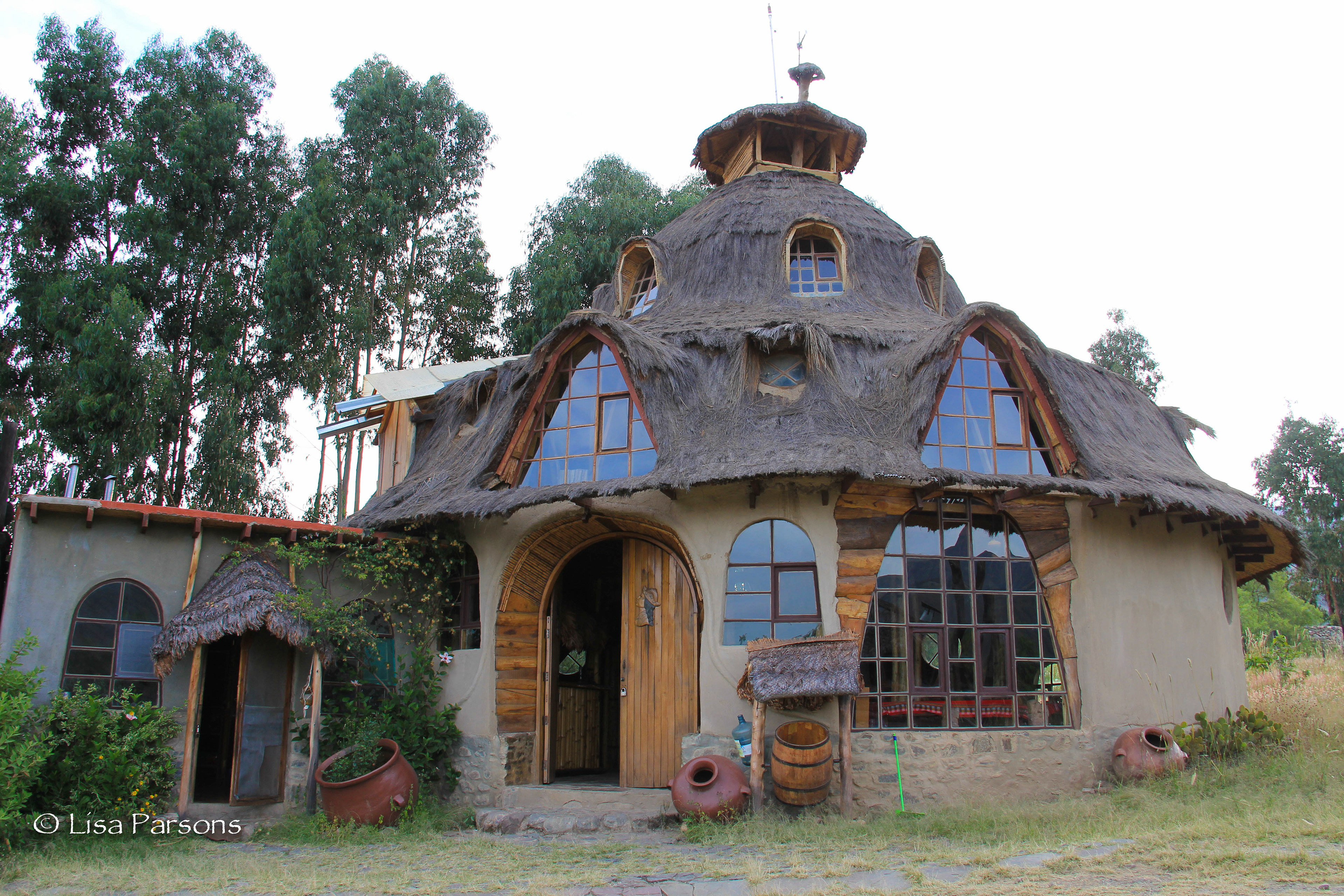 The dining lodge.
El lodge comedor.
We had wonderful home cooked meals in there.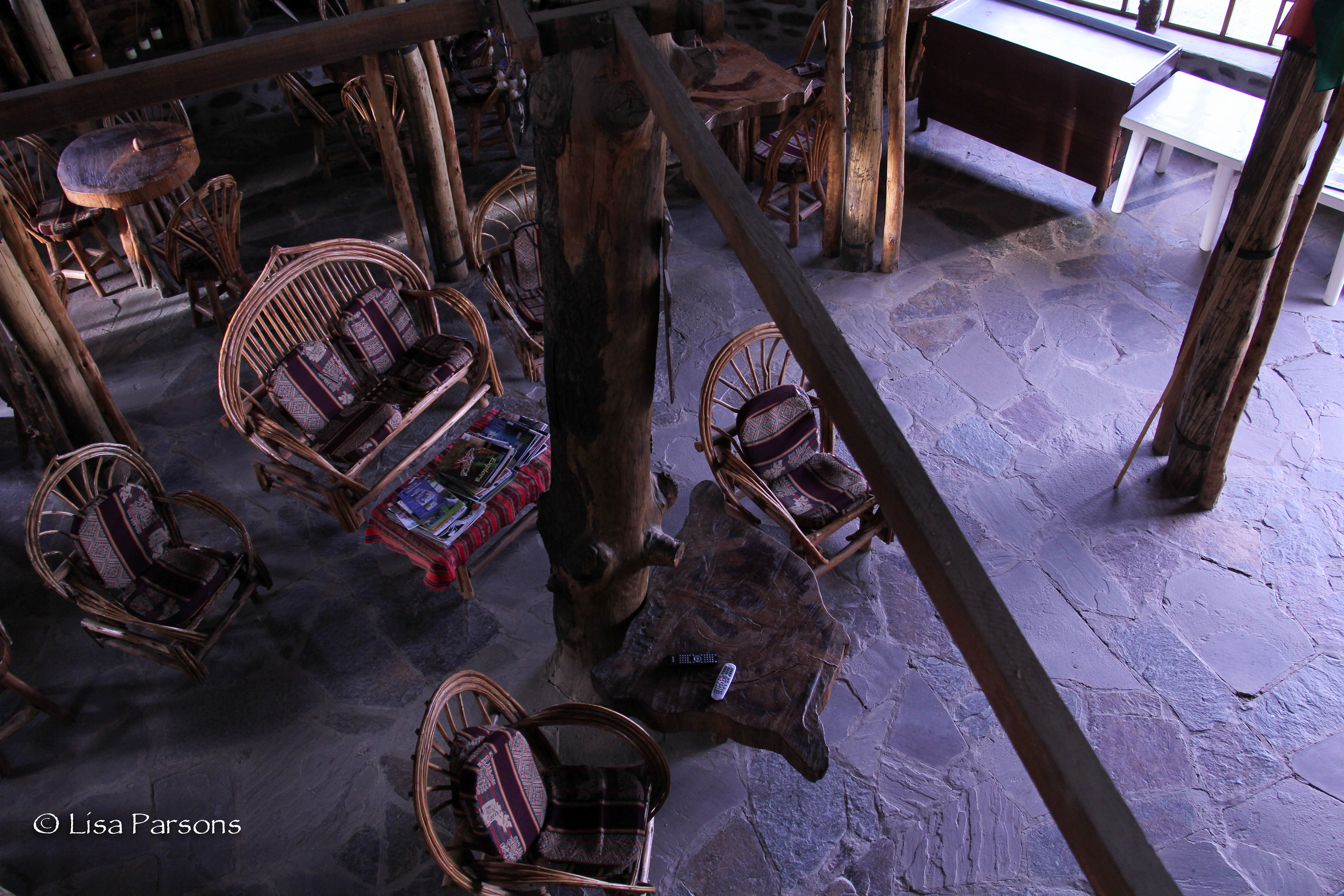 The diningroom from the second floor.
El comedor de la segunda planta.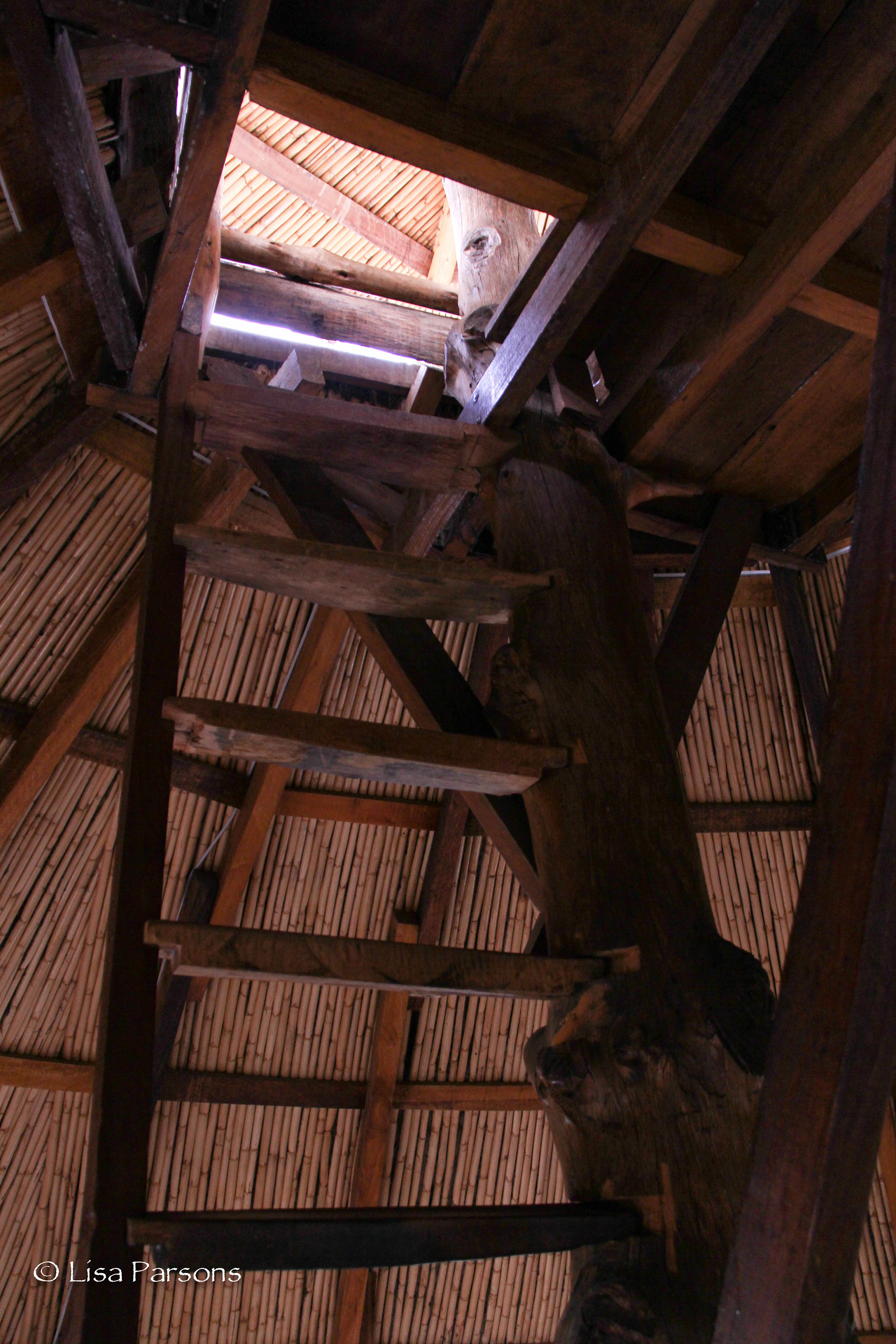 To the watch tower.
En la torre de vigilancia.
The wooden chair.
La silla de madera.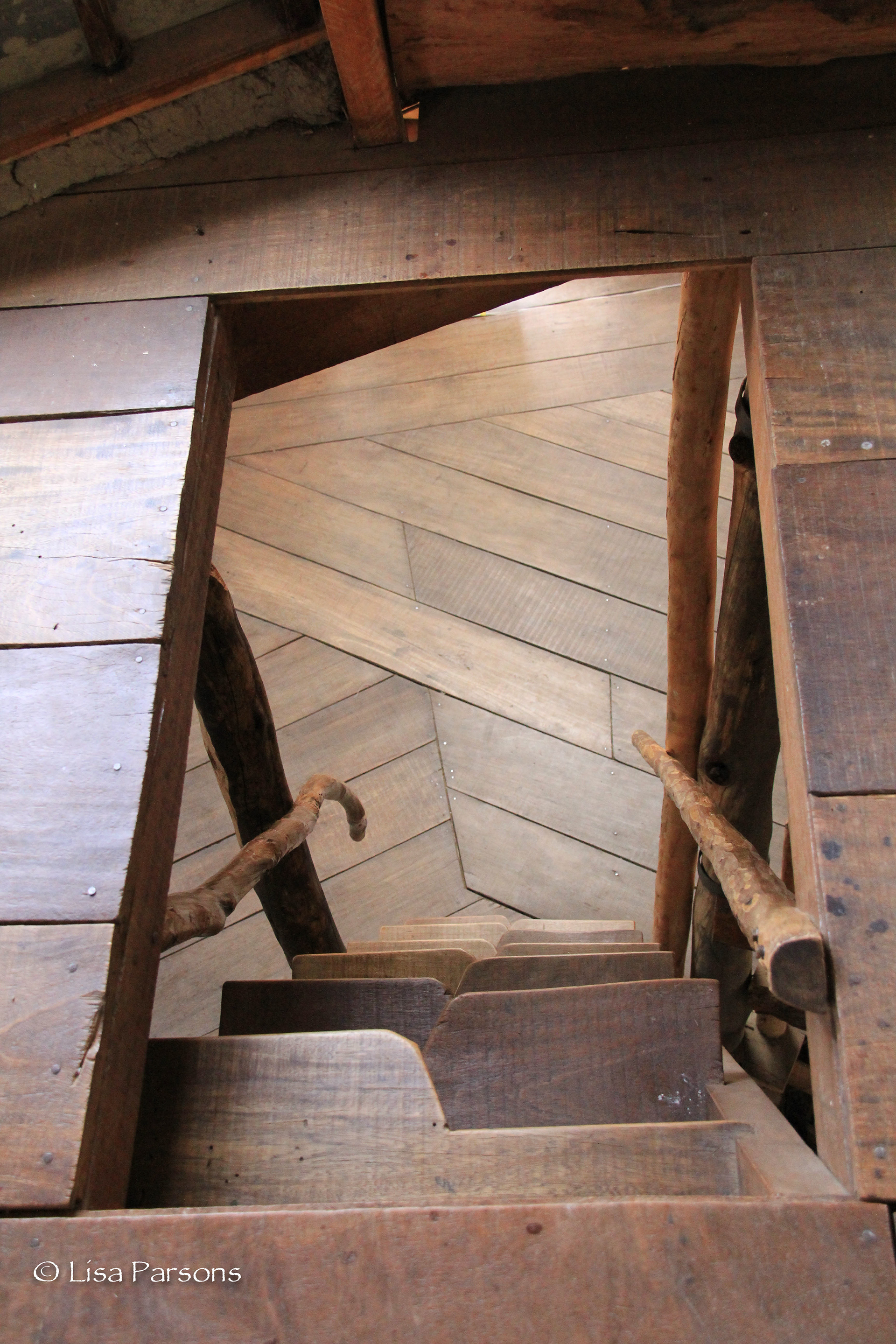 The wooden stairway.
La escalera de madera.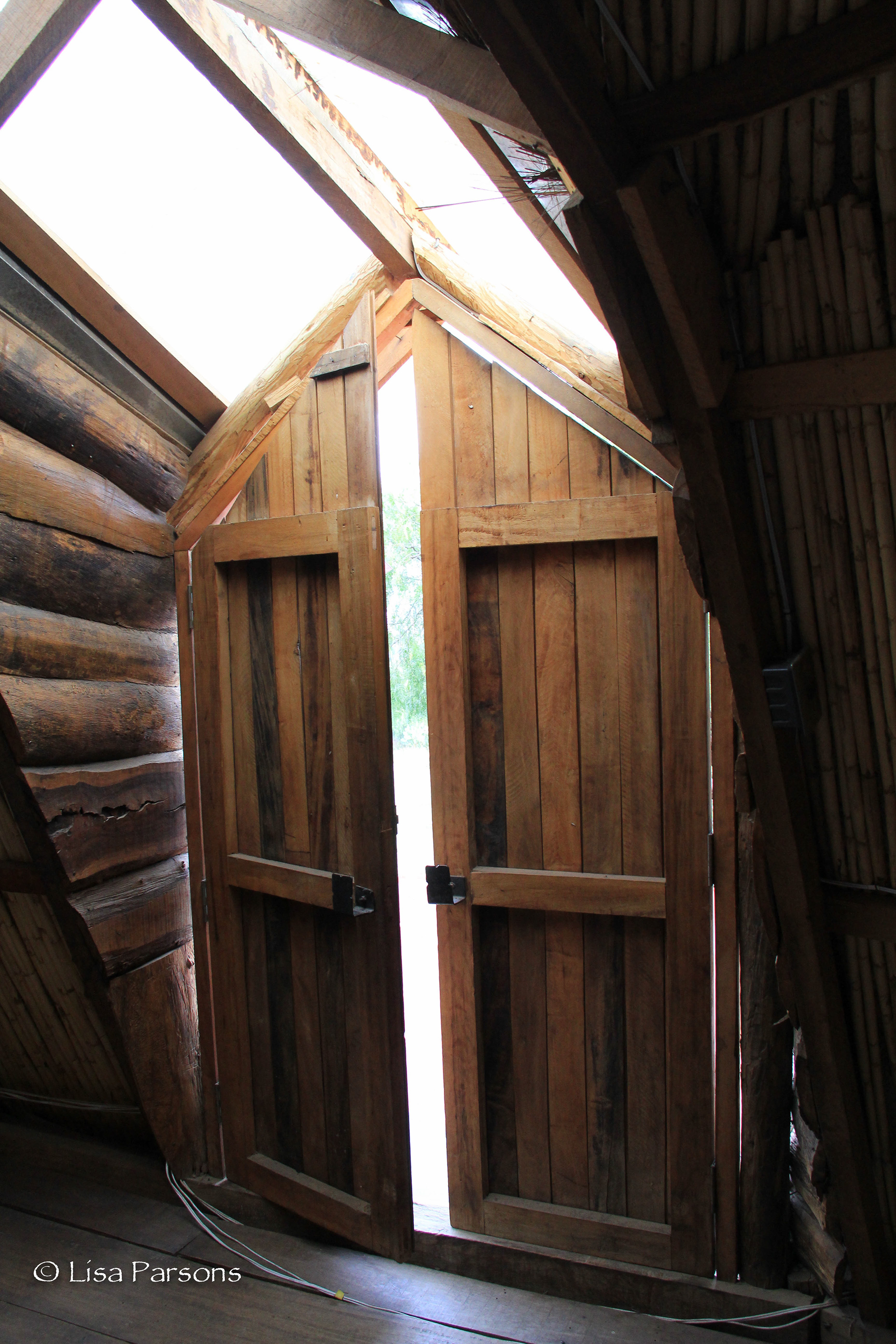 The wooden door.
La puerta de madera.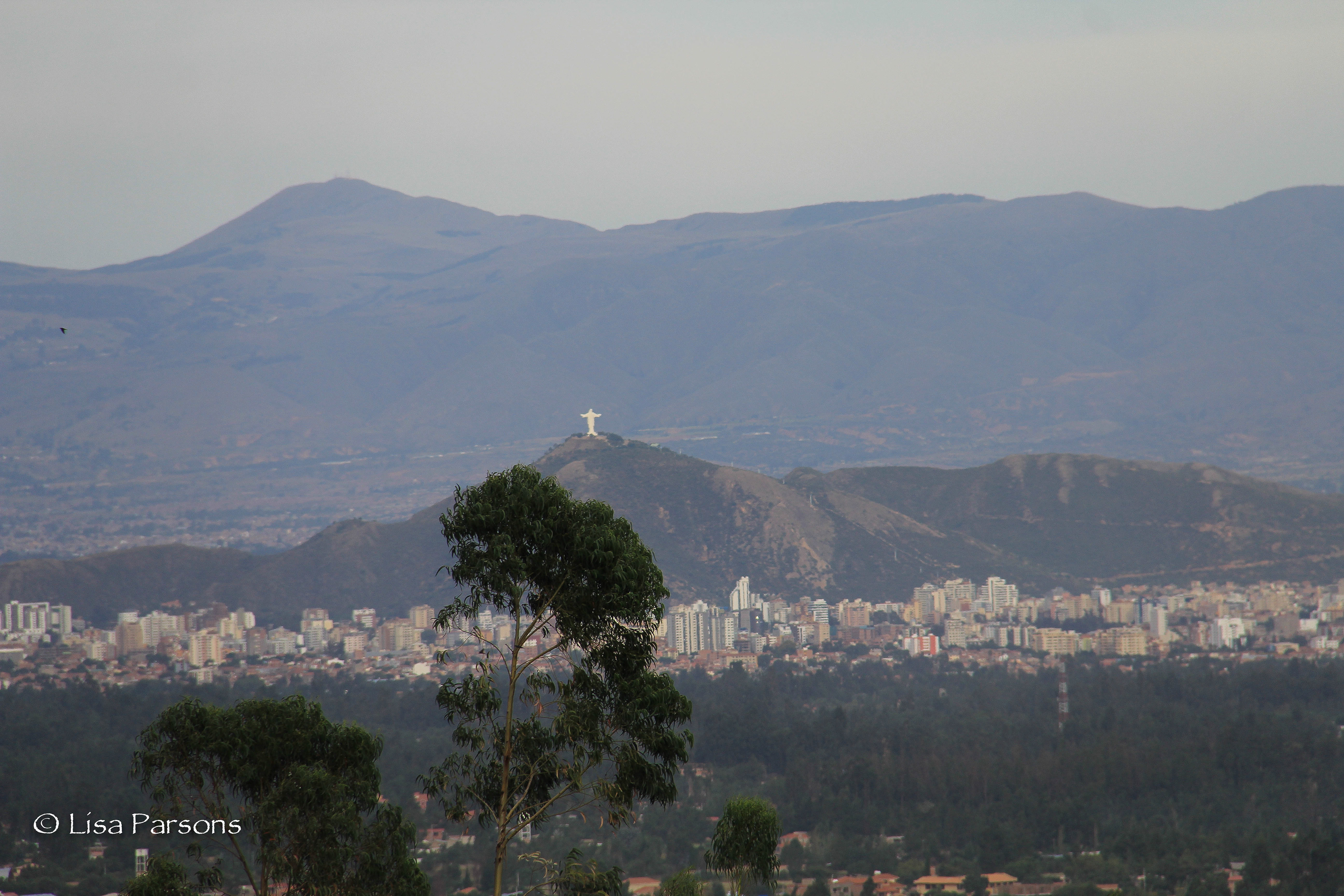 The city of Cochabamba.
La ciudad de Cochabamba.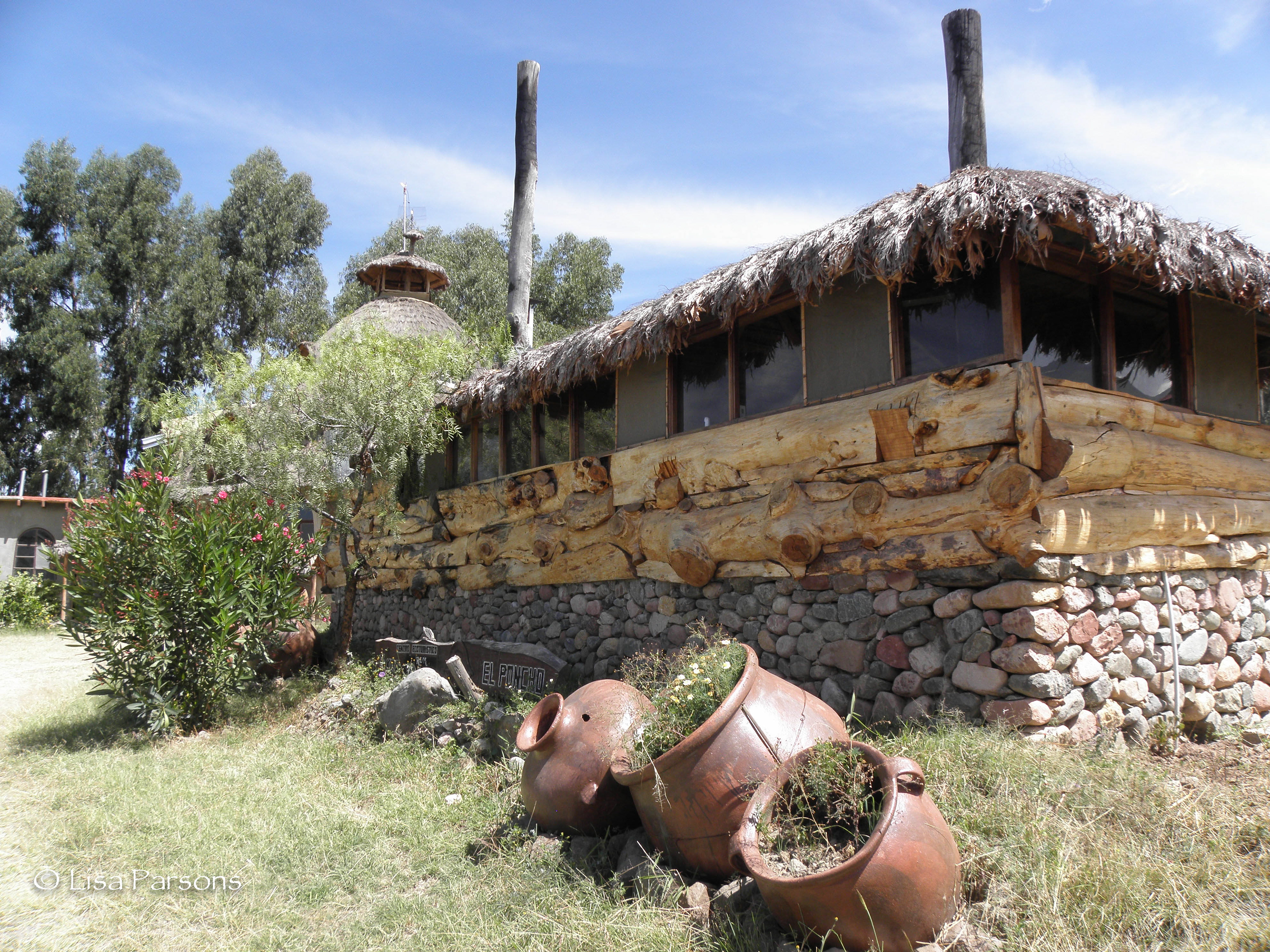 The cook's kitchen.
La cocina del cocinero.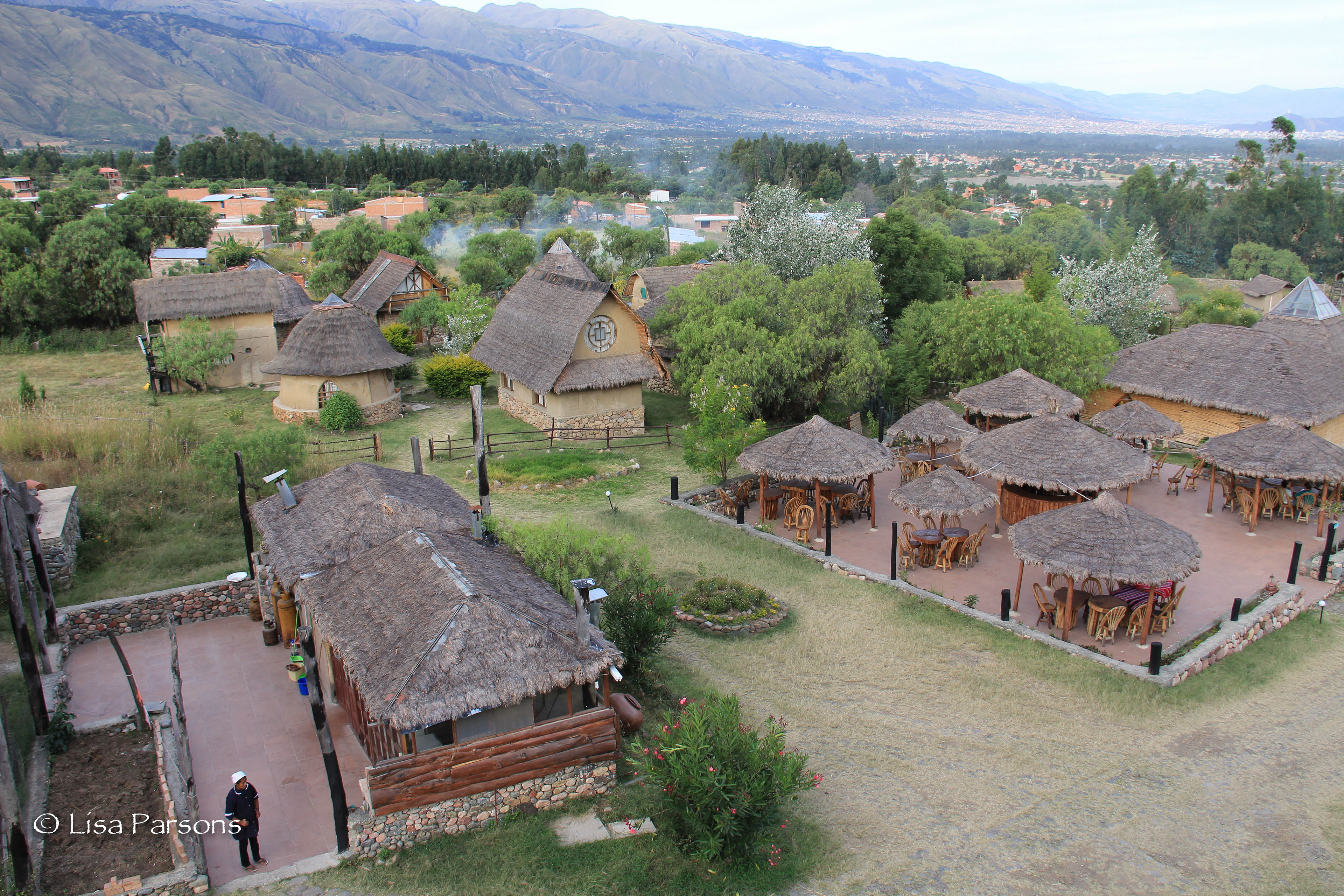 ComunTiera.org
.  A young couple traveling through central and south America from the United States exploring sustainable communties.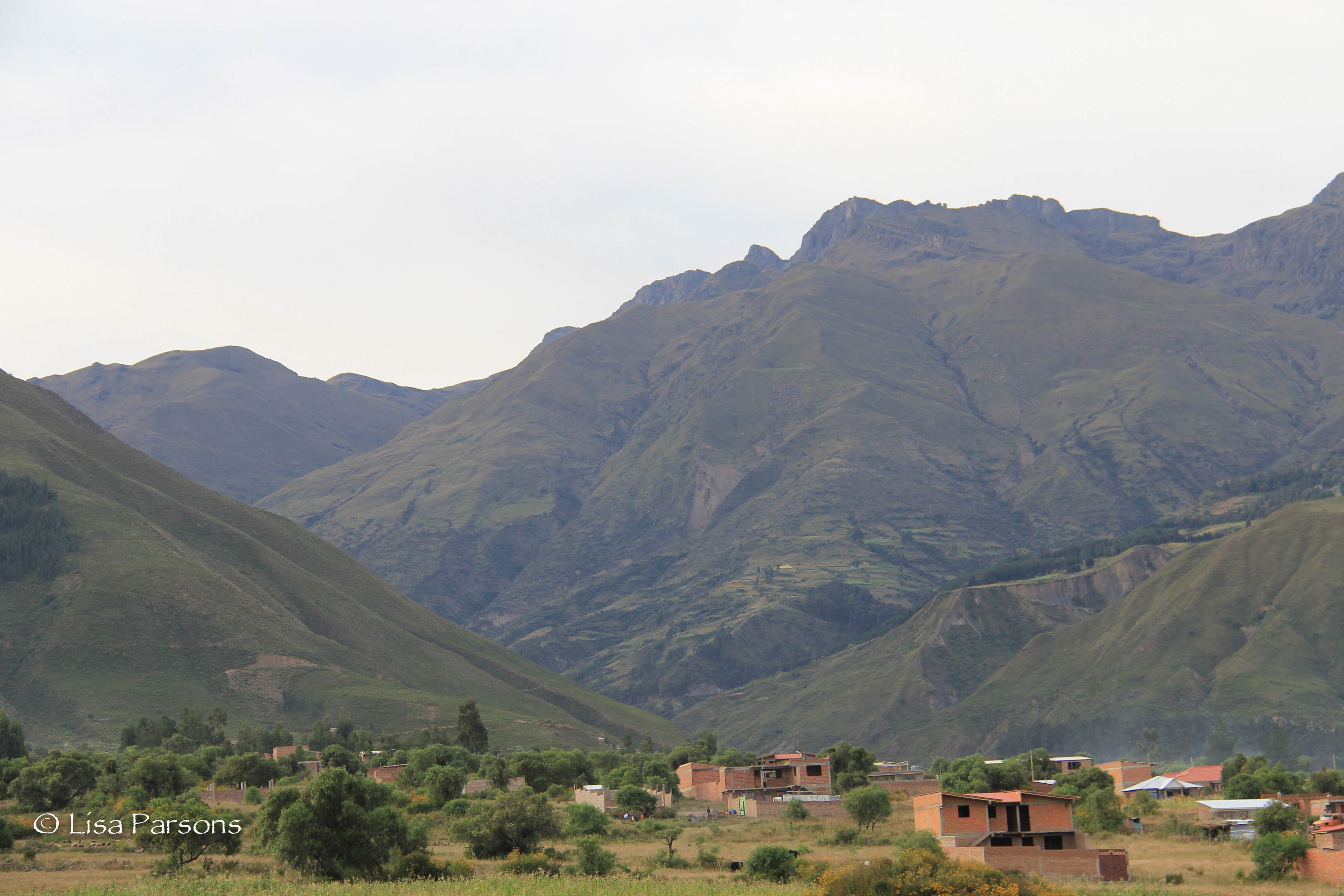 The mountains from El Poncho.
Las montanas de El Poncho
Another happy dog!
Otro perro feliz!
 
The beautiful evening by the pool.
La hermosa tarde junto a la piscina.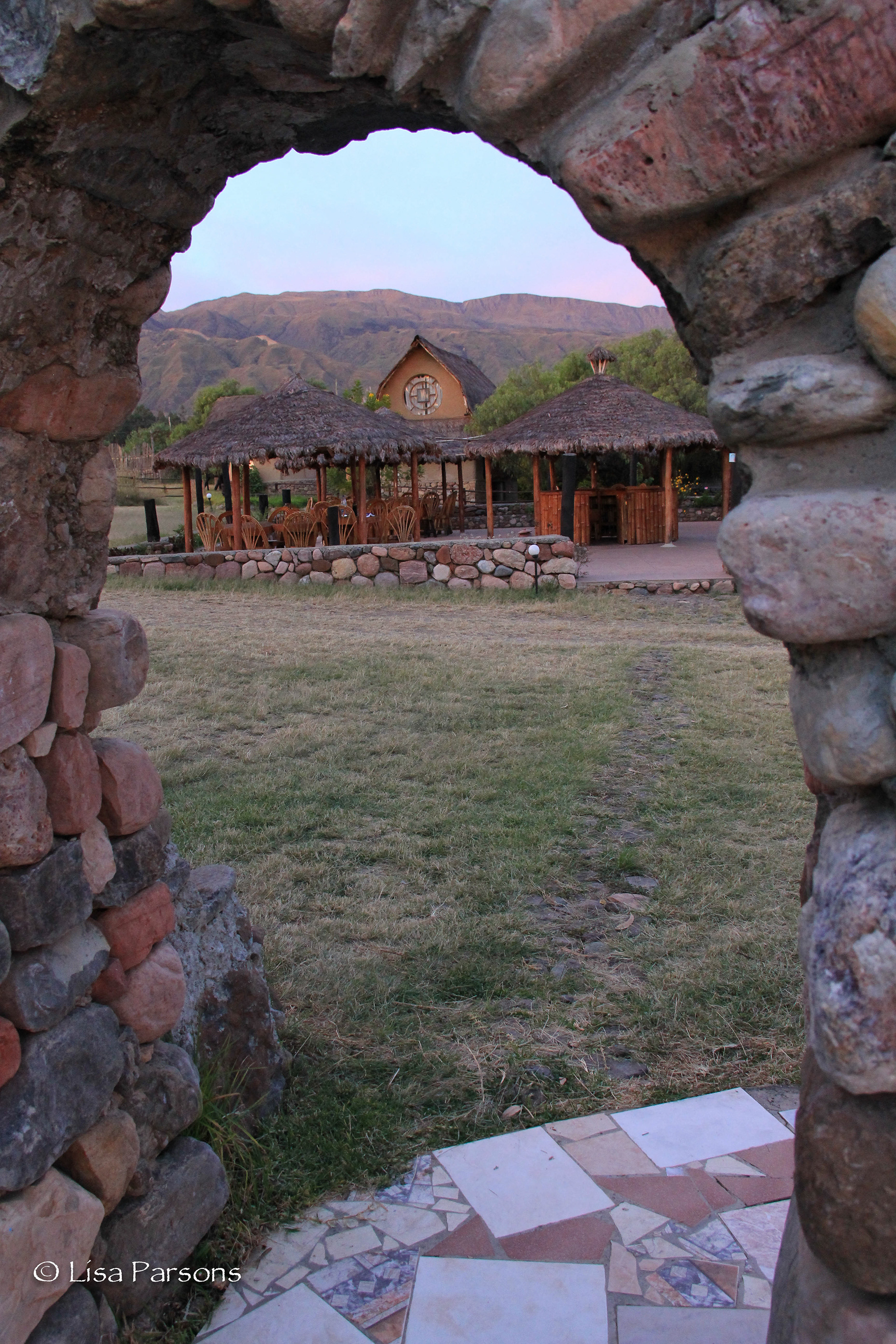 The stone archway.
El arco de piedra.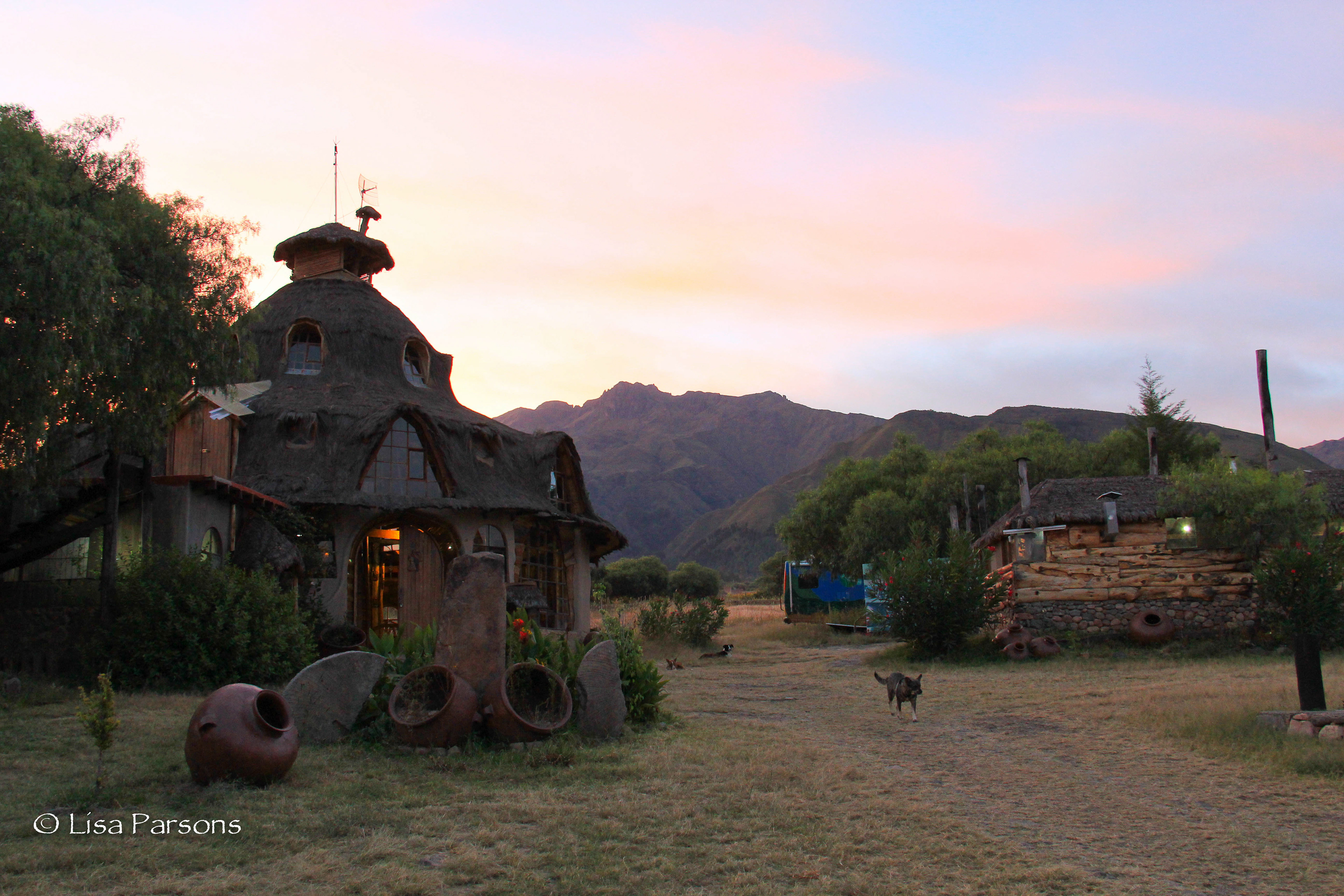 The evening at El Poncho.
La noche en El Poncho.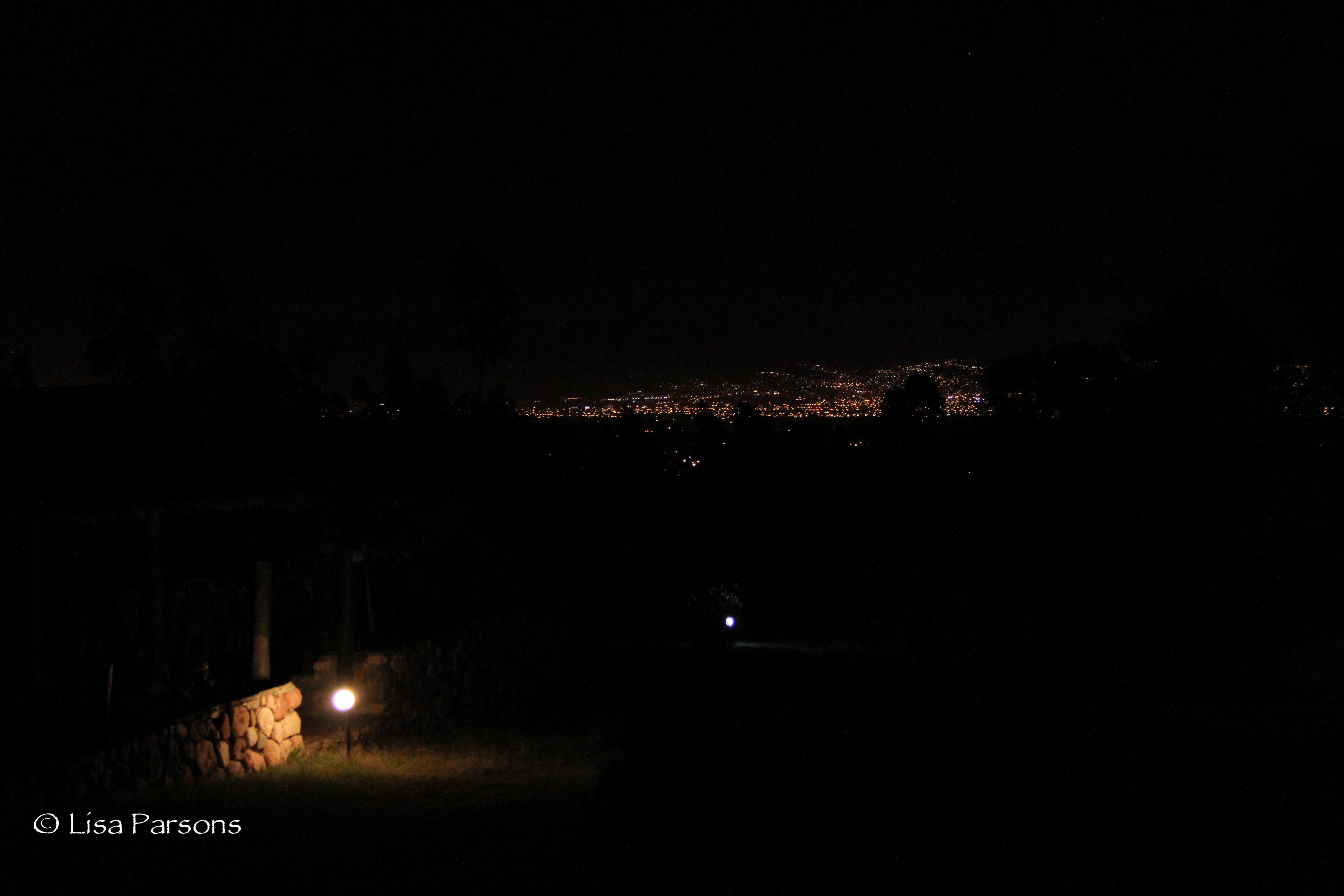 The night lights from El Poncho.
Las luces de la noche de en El Poncho.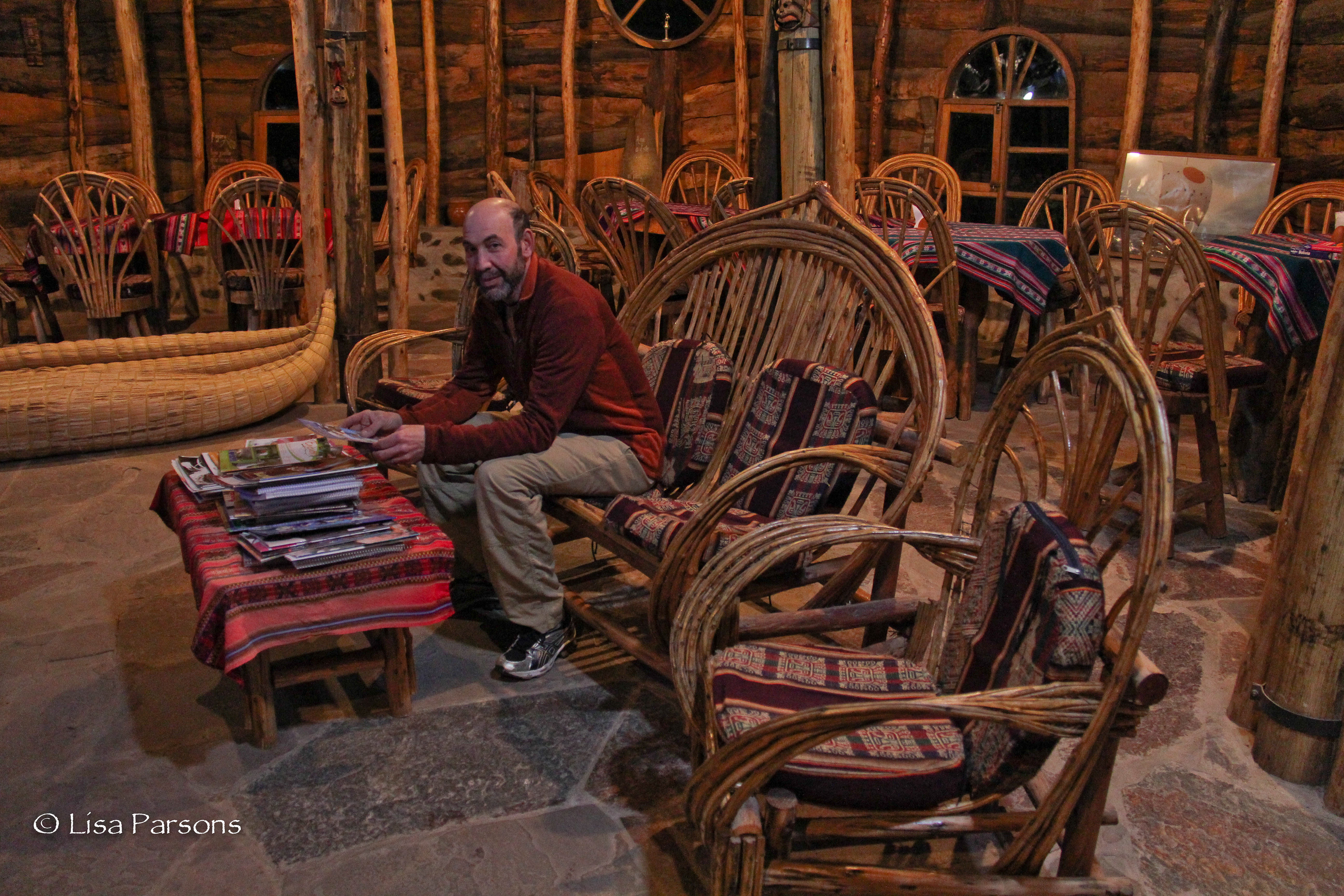 The diningroom.
El comedor.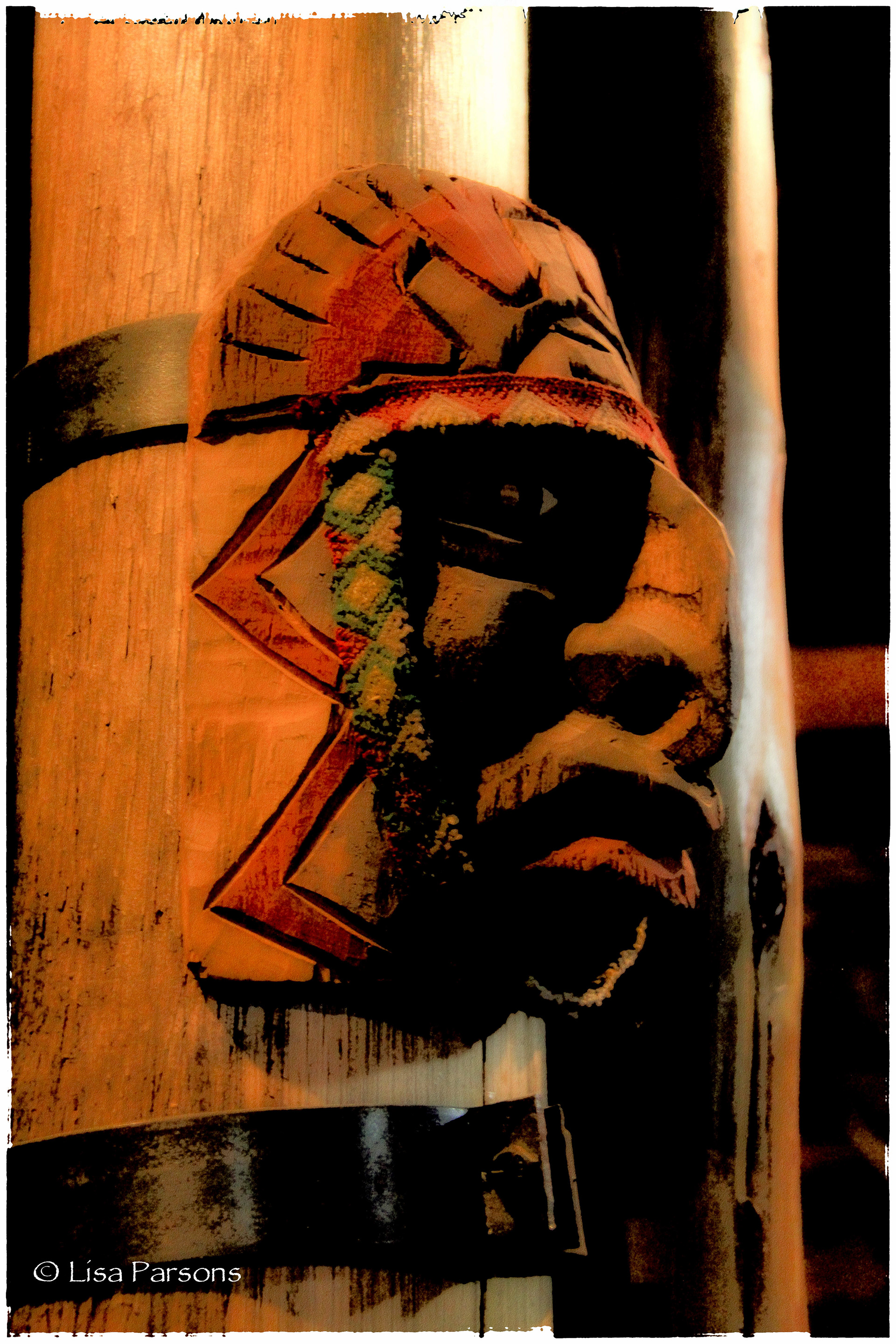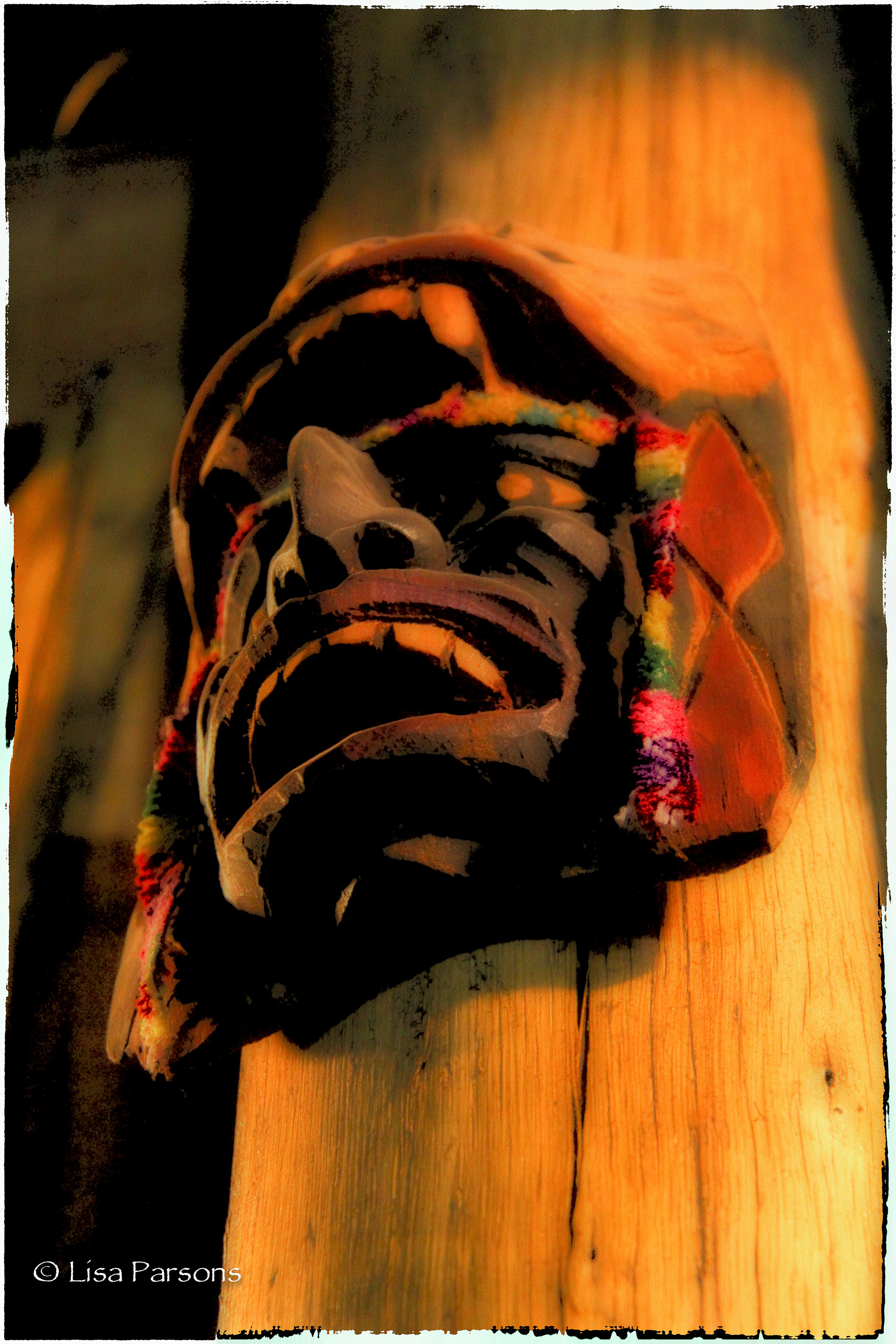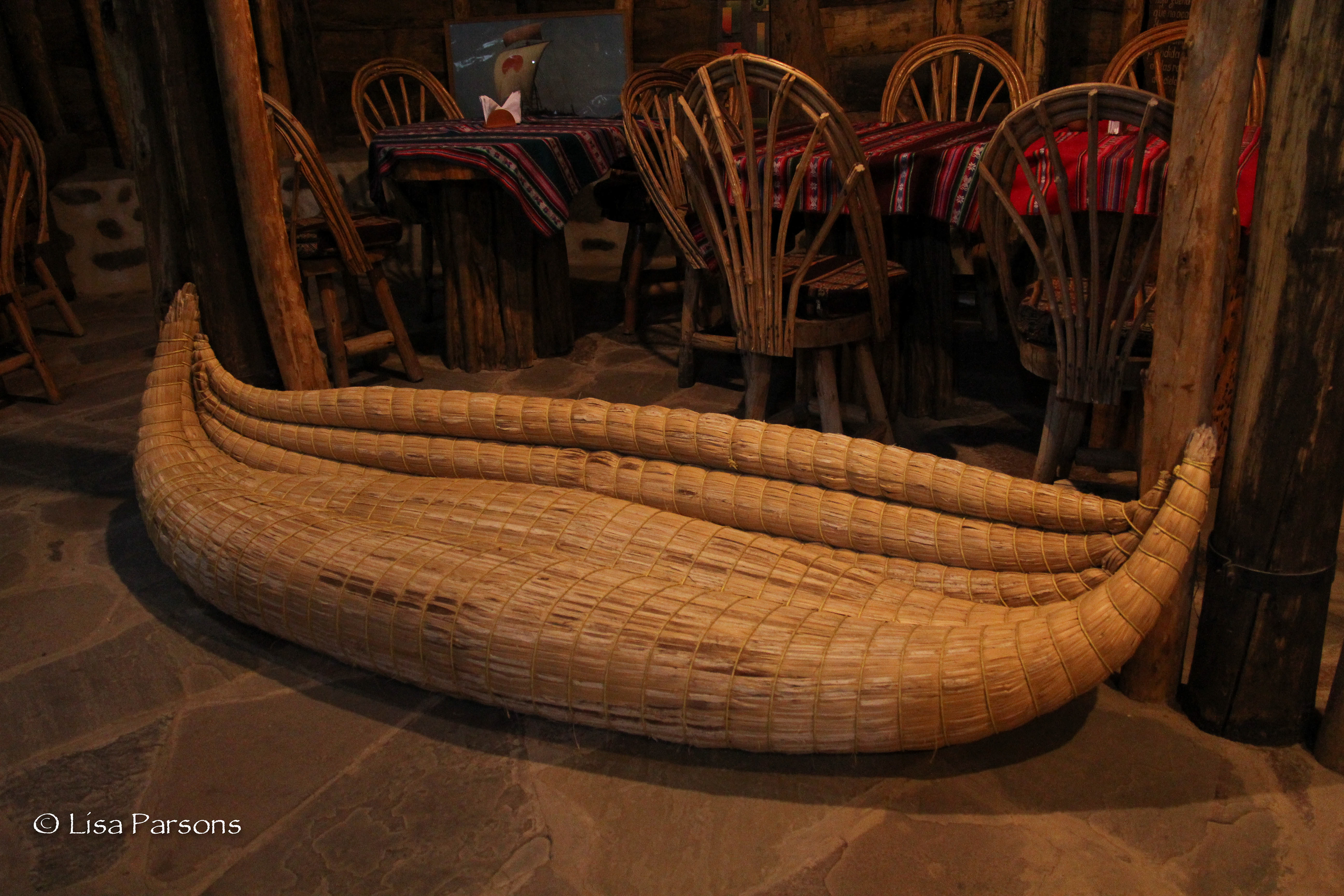 Reed canoa del lago Titicaca.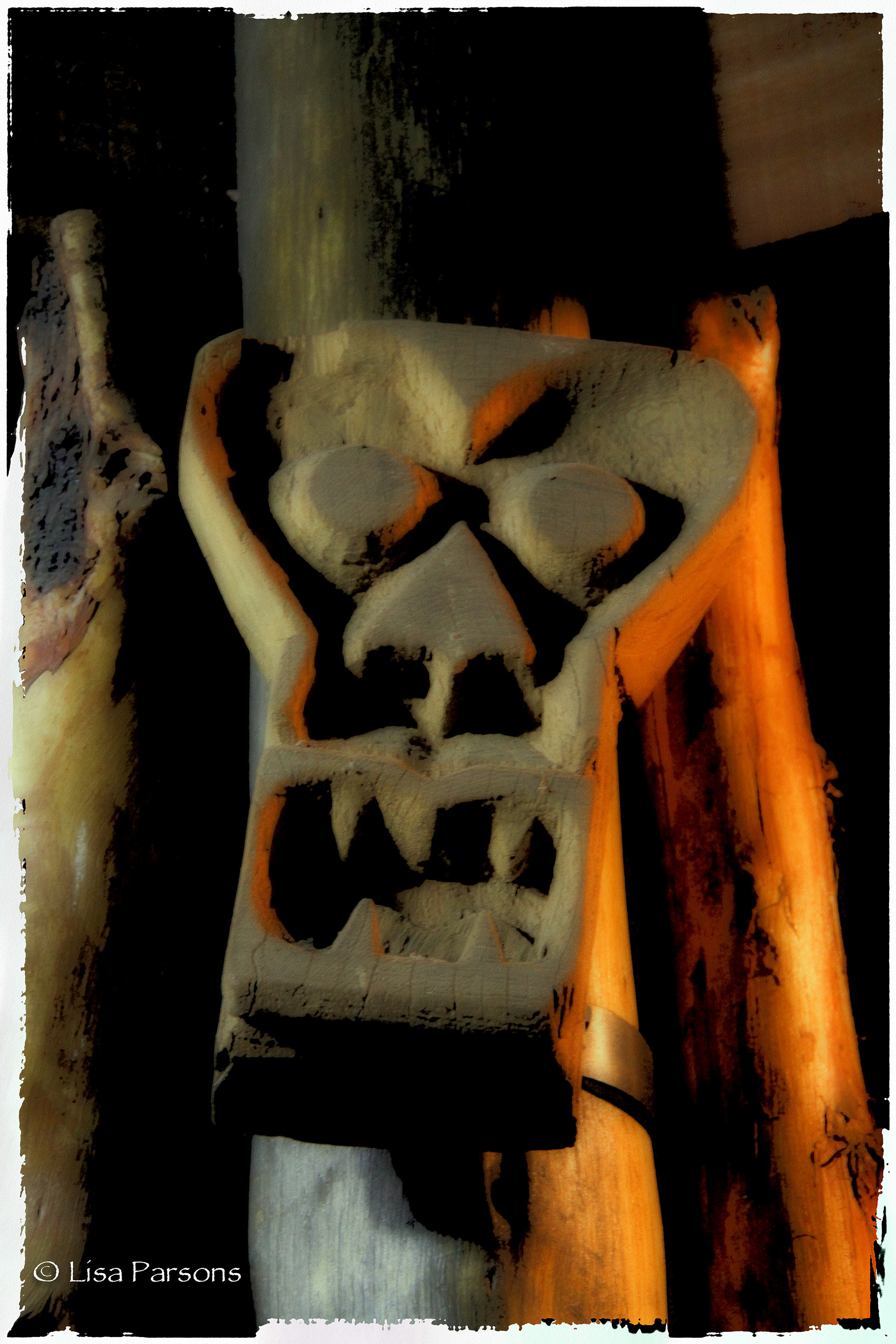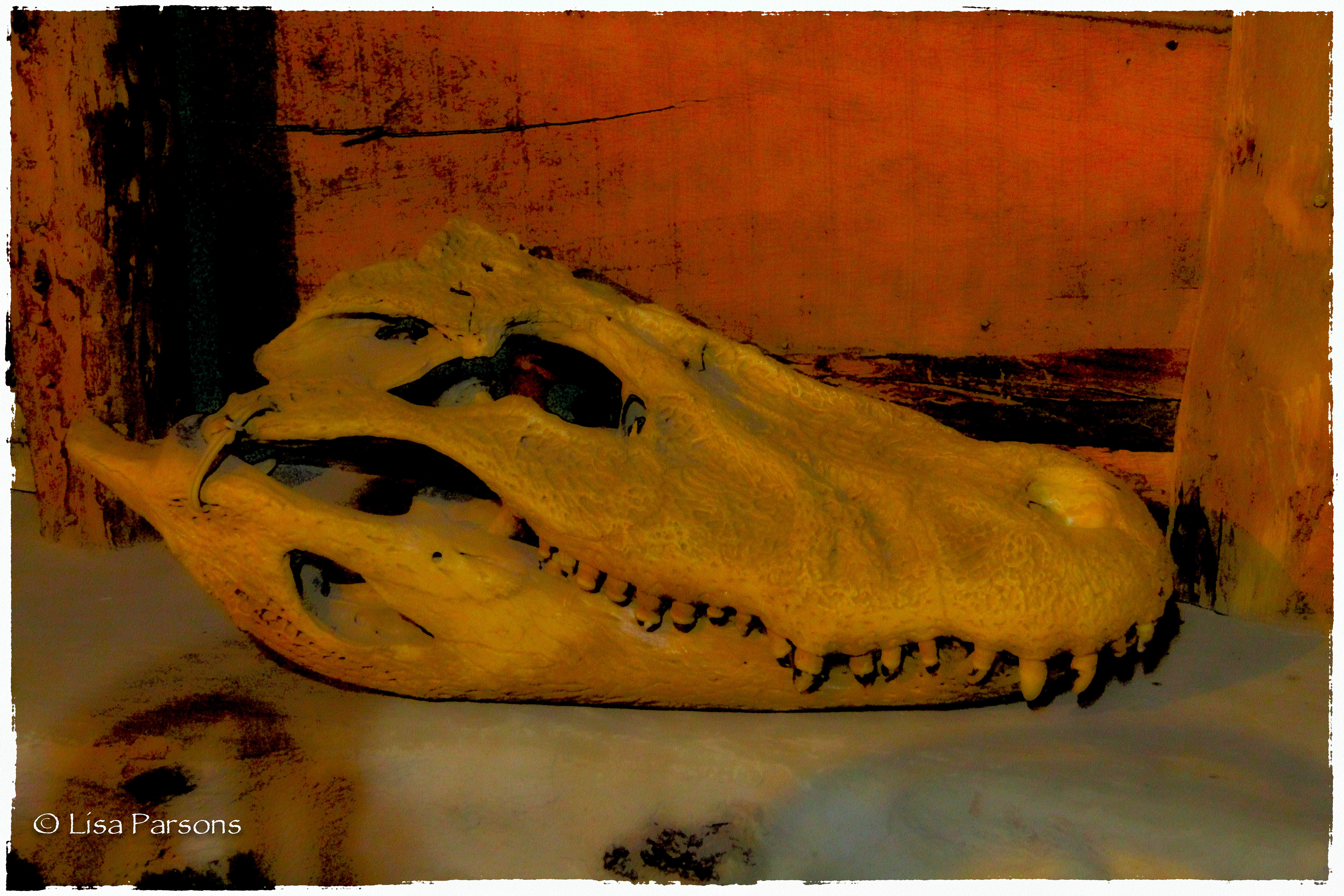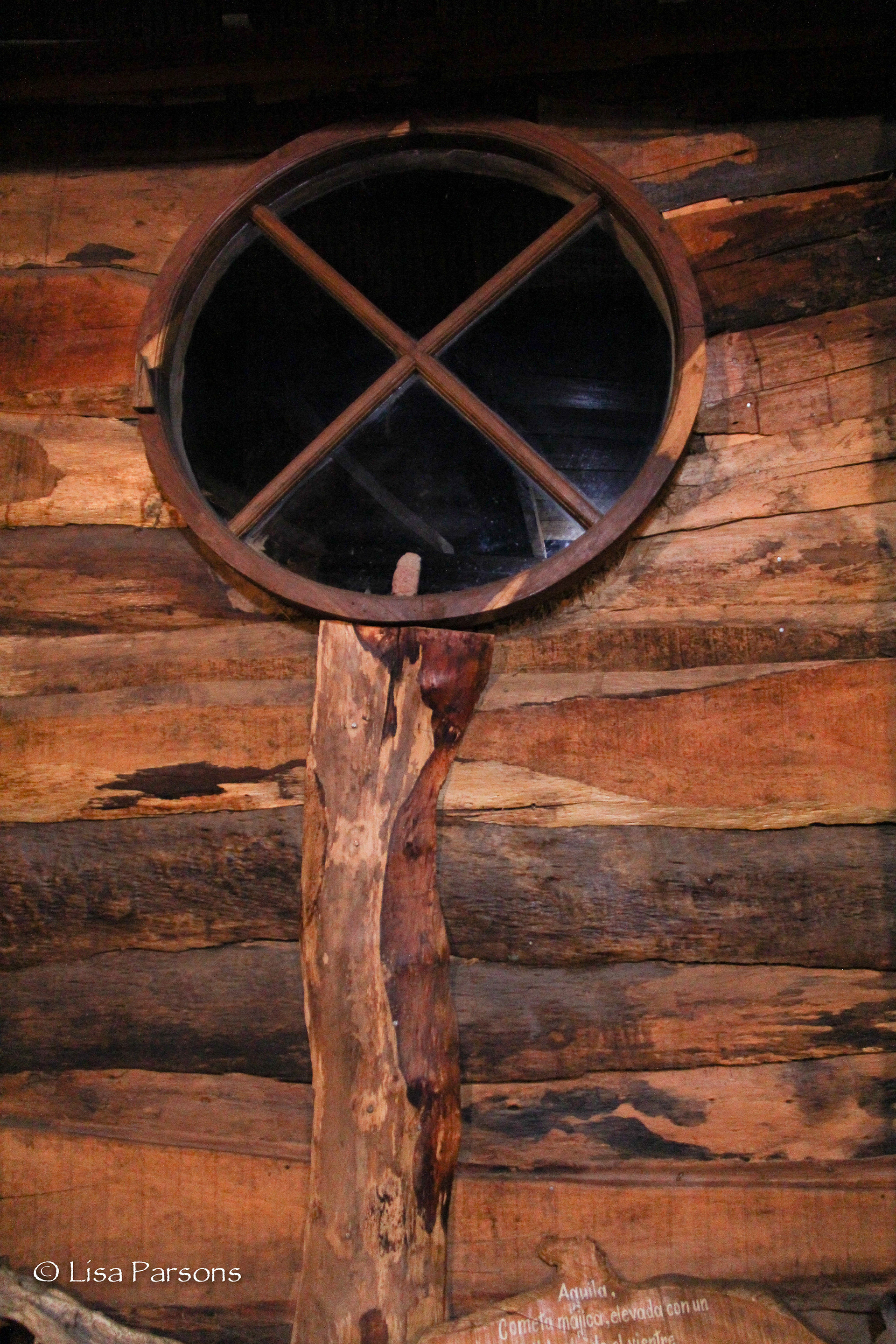 The round window.
La ventana redonda.
The dogs of El Poncho enjoy a easy life of soaking up the sun, getting pets by tourists, and barking all night with the local dogs!
Los perros de El Poncho disfrutar de una vida sencilla de tomar el sol, obtención de animales domésticos por los turistas, y ladrando toda la noche con los perros locales!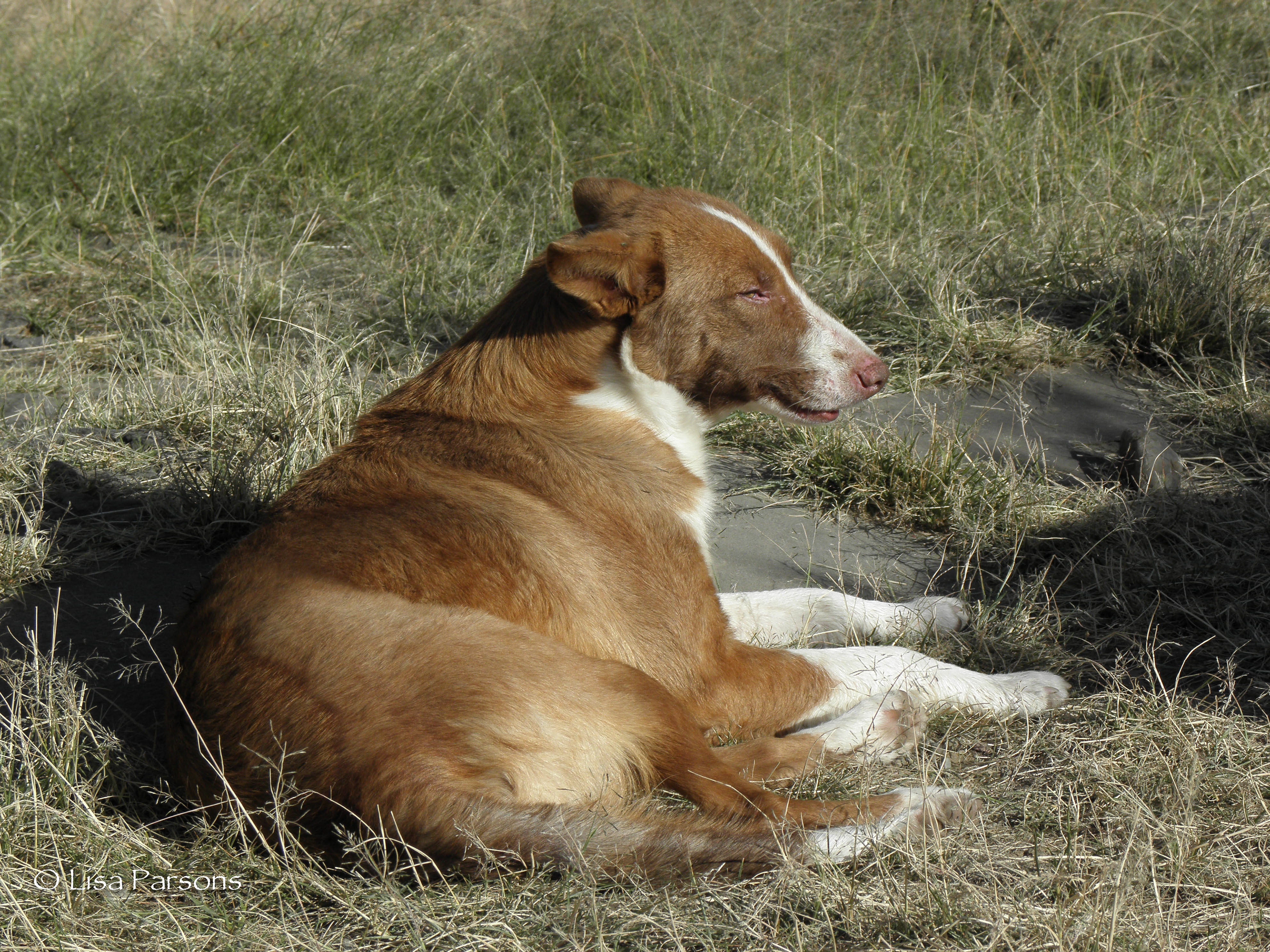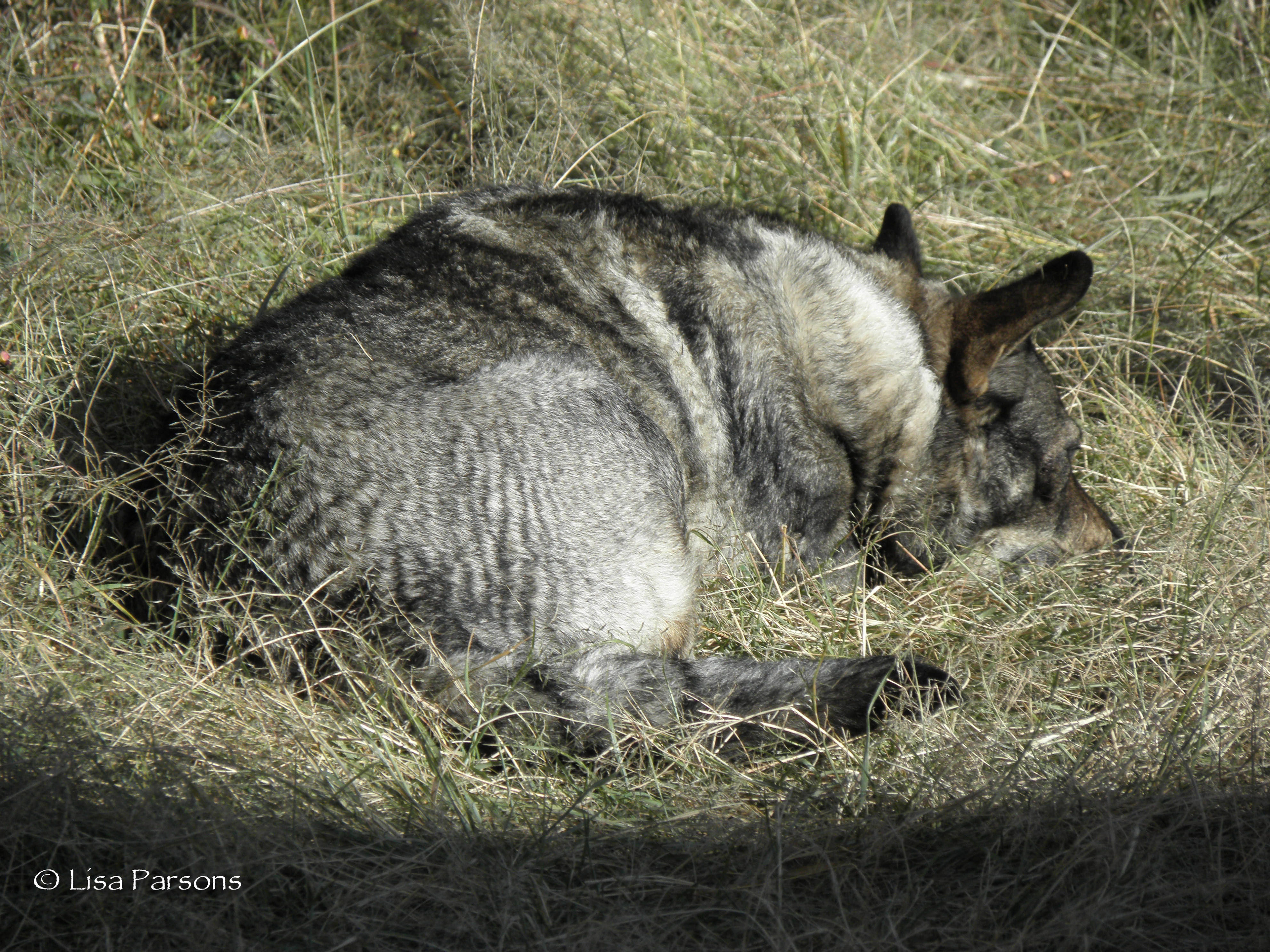 Fuego mi espiritu.
Fire my spirit.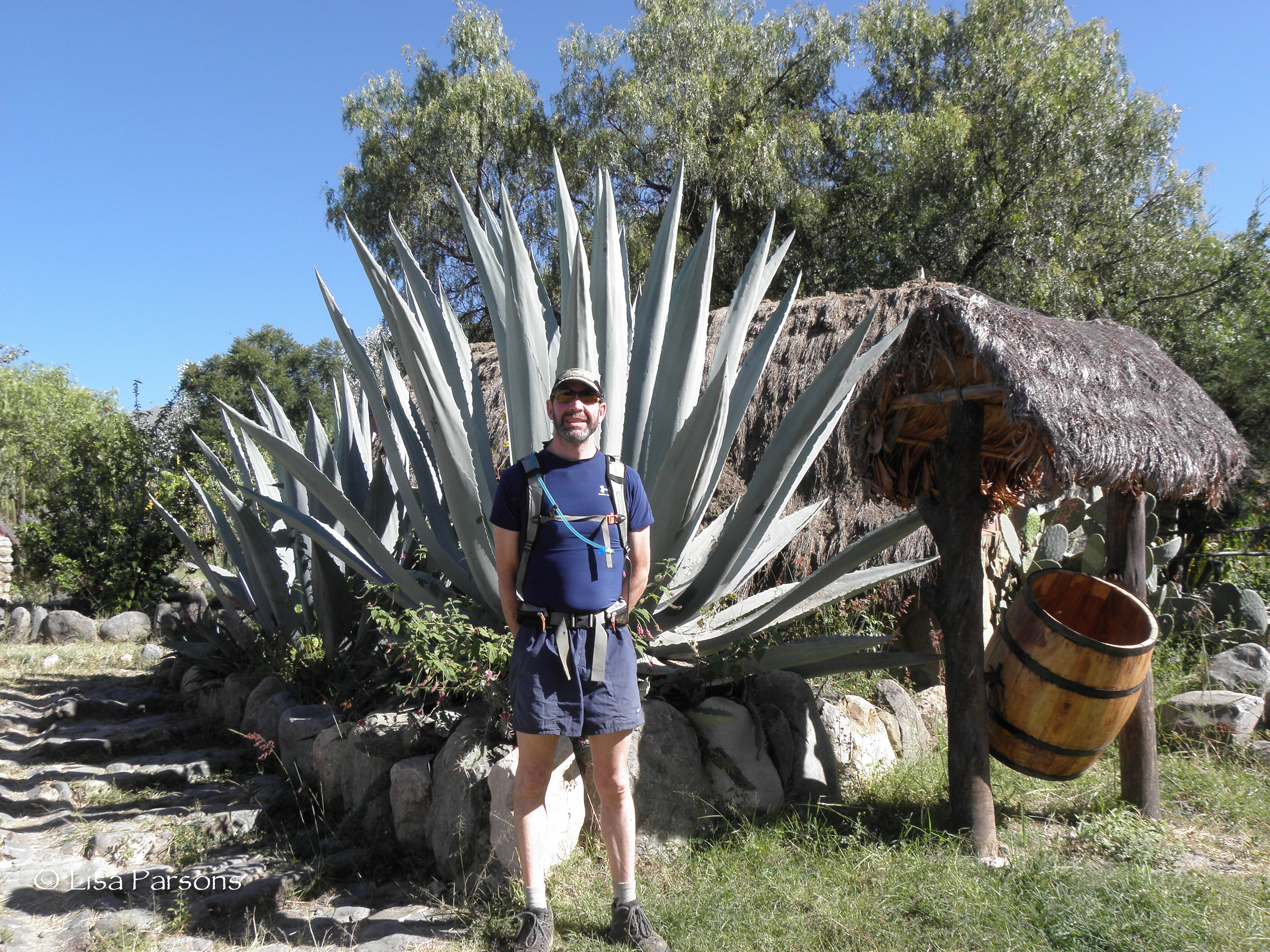 Giant Agave plant.
Planta de Agave gigante
 
Leaving El Ponch for a nice day hike.
Dejando El Ponch para una excursión de un día agradable.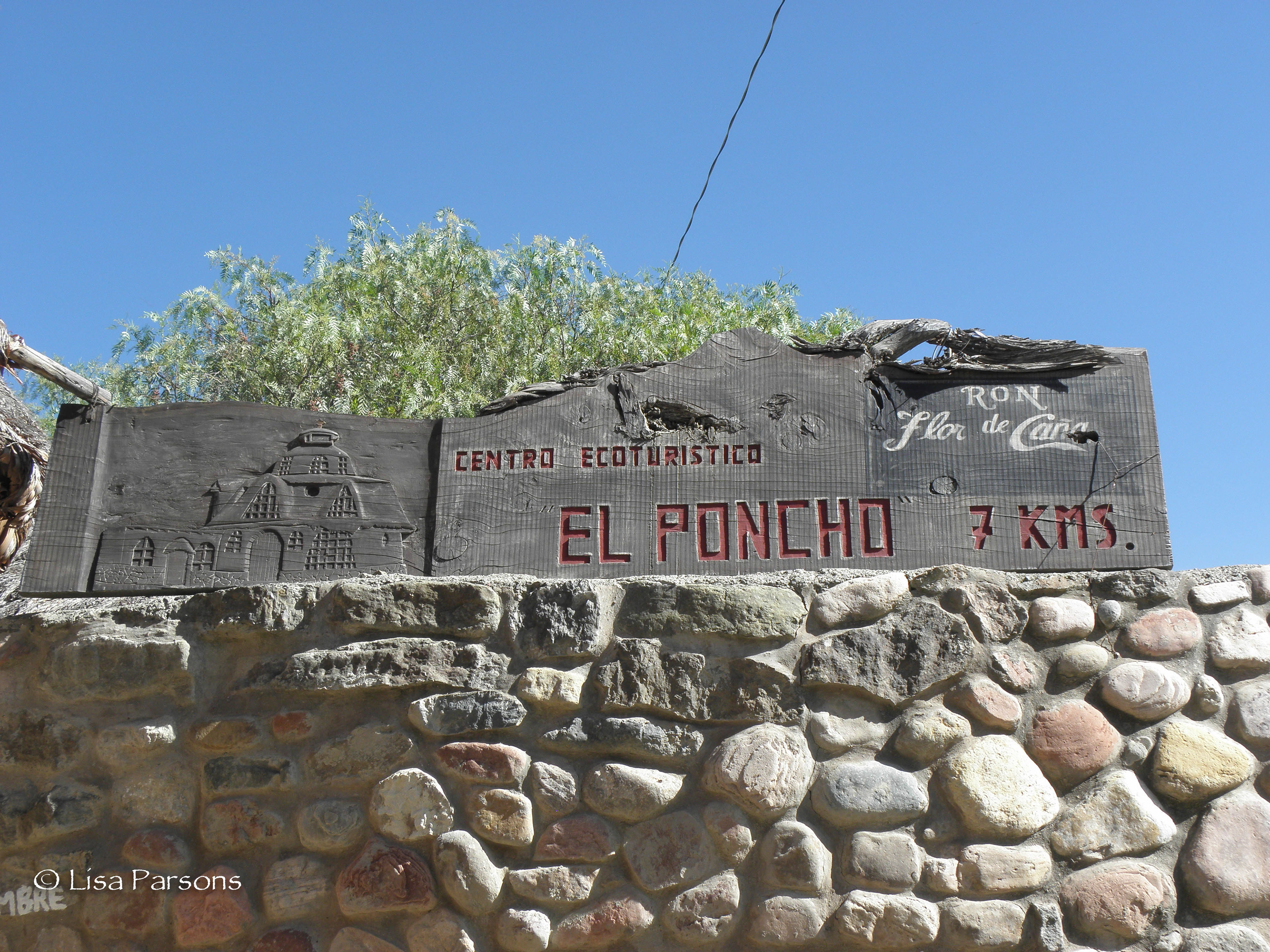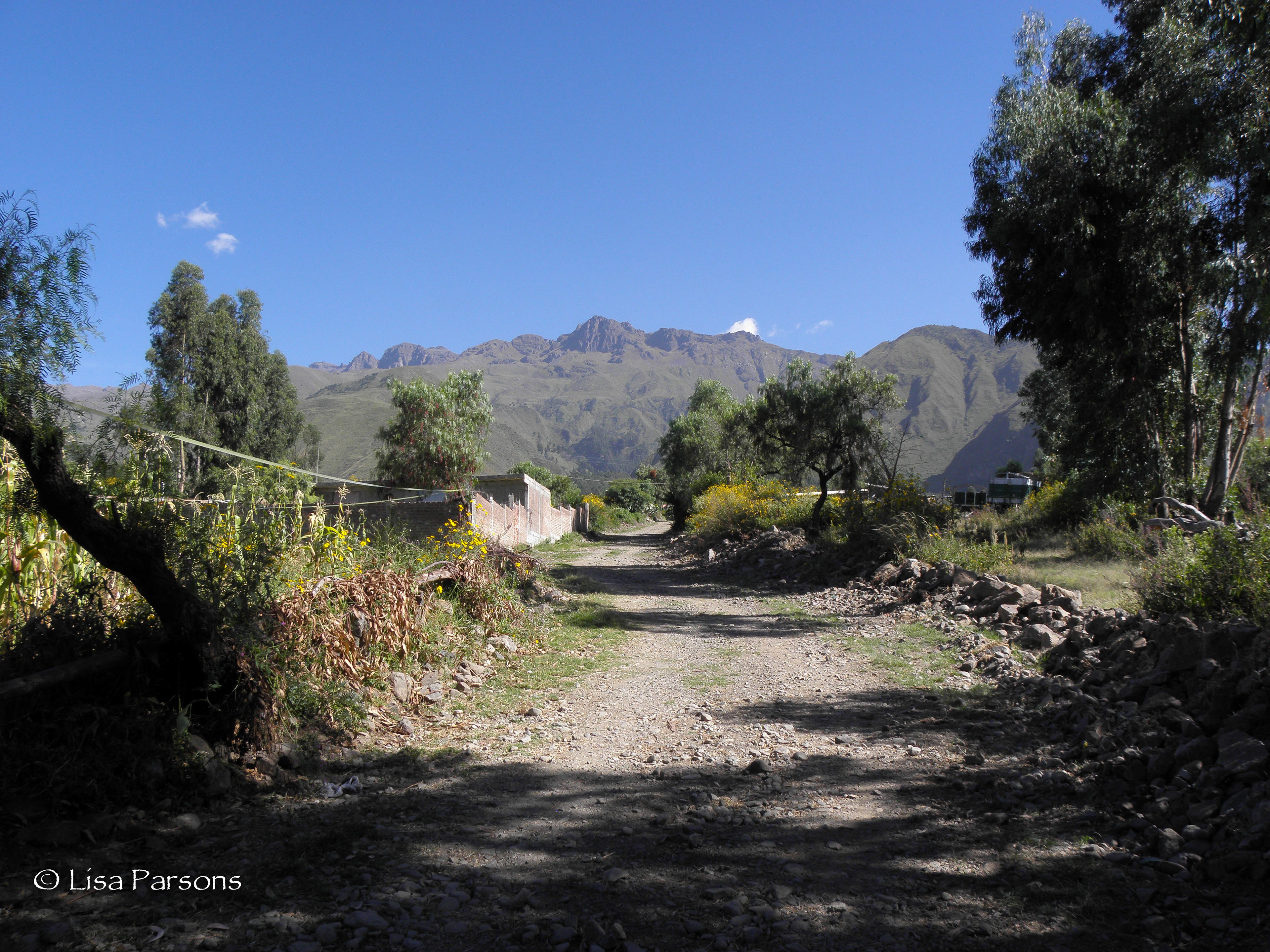 We walked from the lodge up into the distant mountains that you can see in this photo.
Caminamos desde la casa de campo en las montañas lejanas que se pueden ver en esta foto.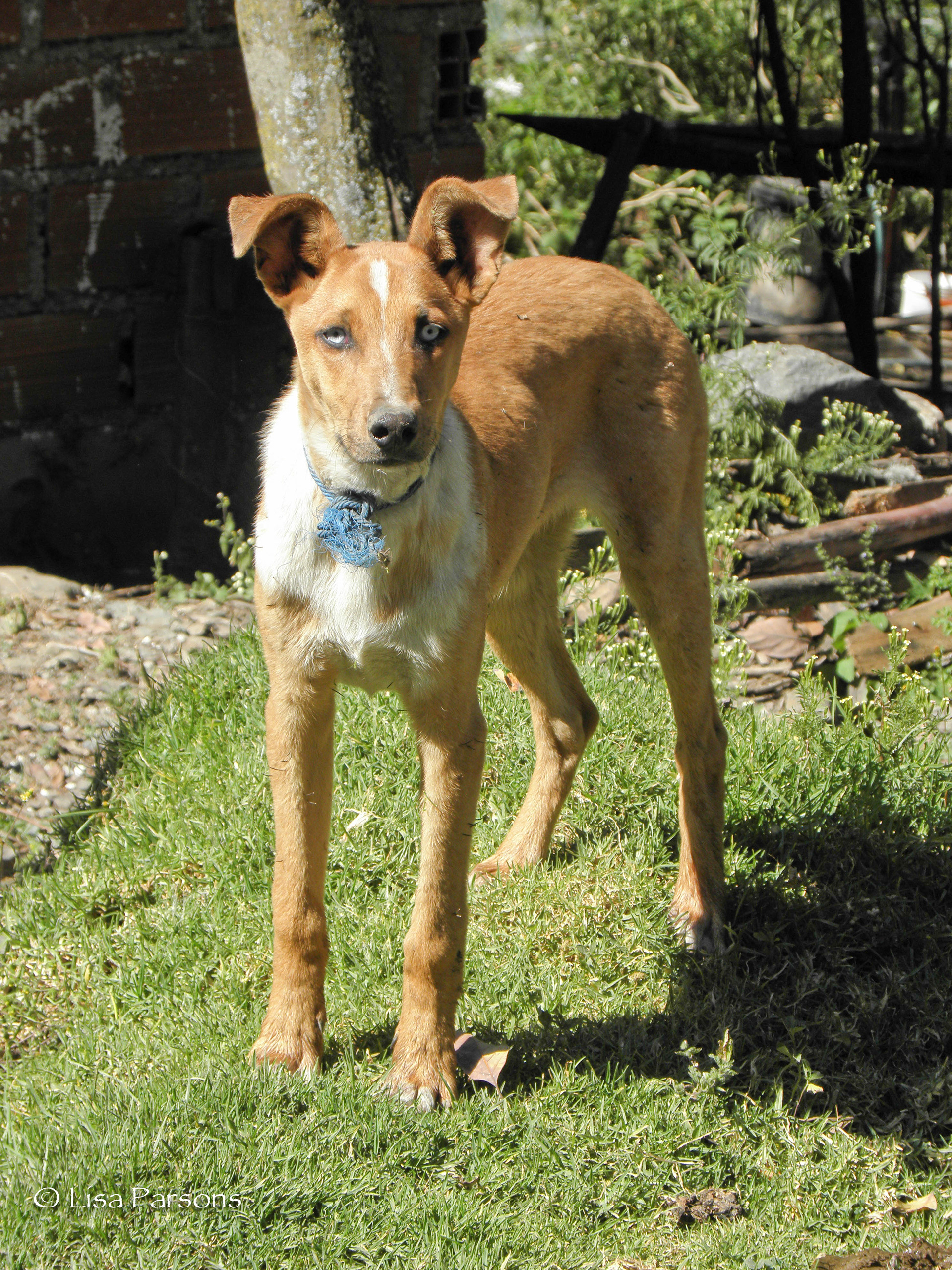 Interesting dog we met along the way.  Those blue husky eyes are amazing!
Perro interesante que nos encontramos en el camino. Esos ojos azules husky son increíbles!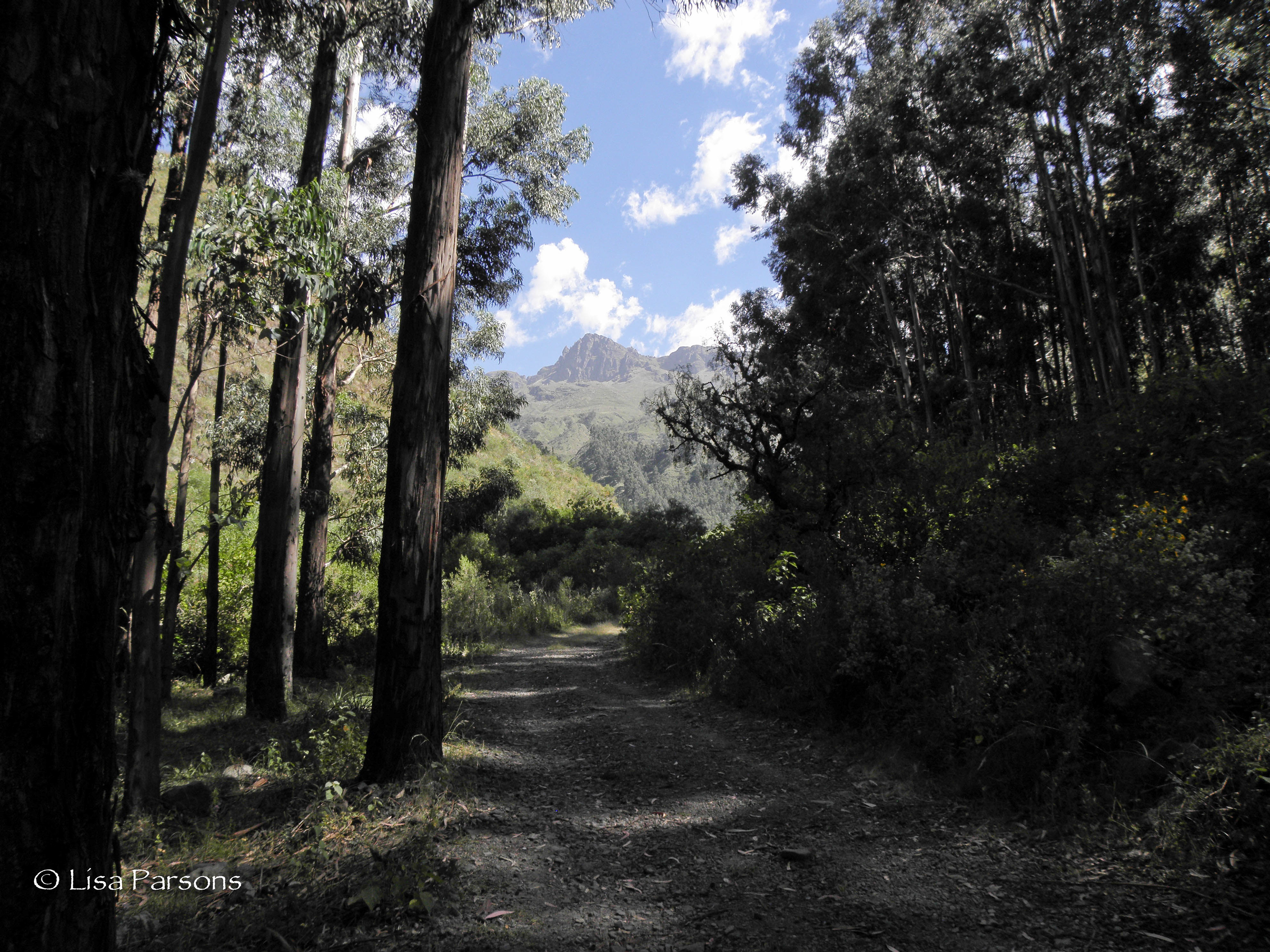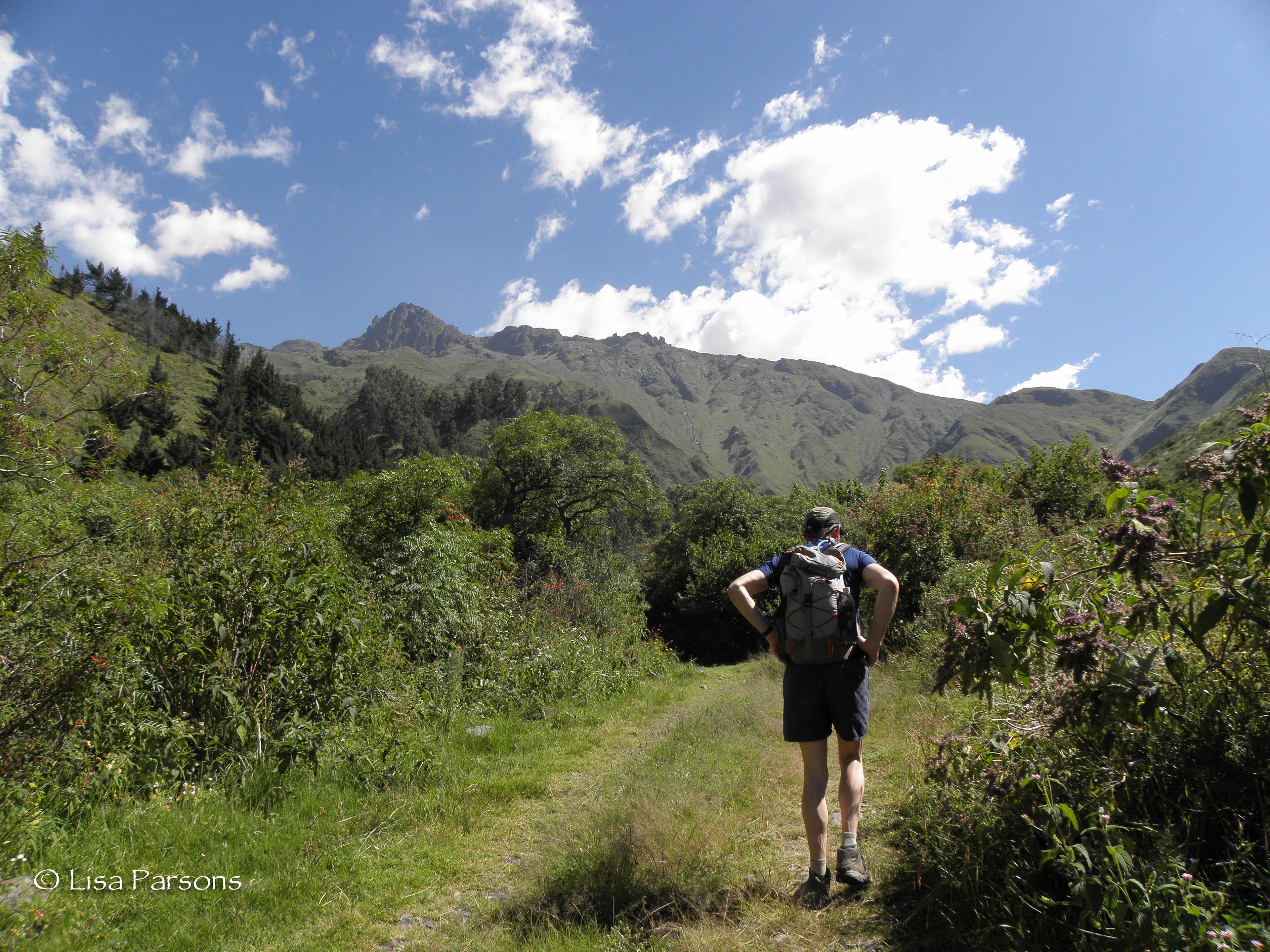 Up we go.
Hasta que vayamos.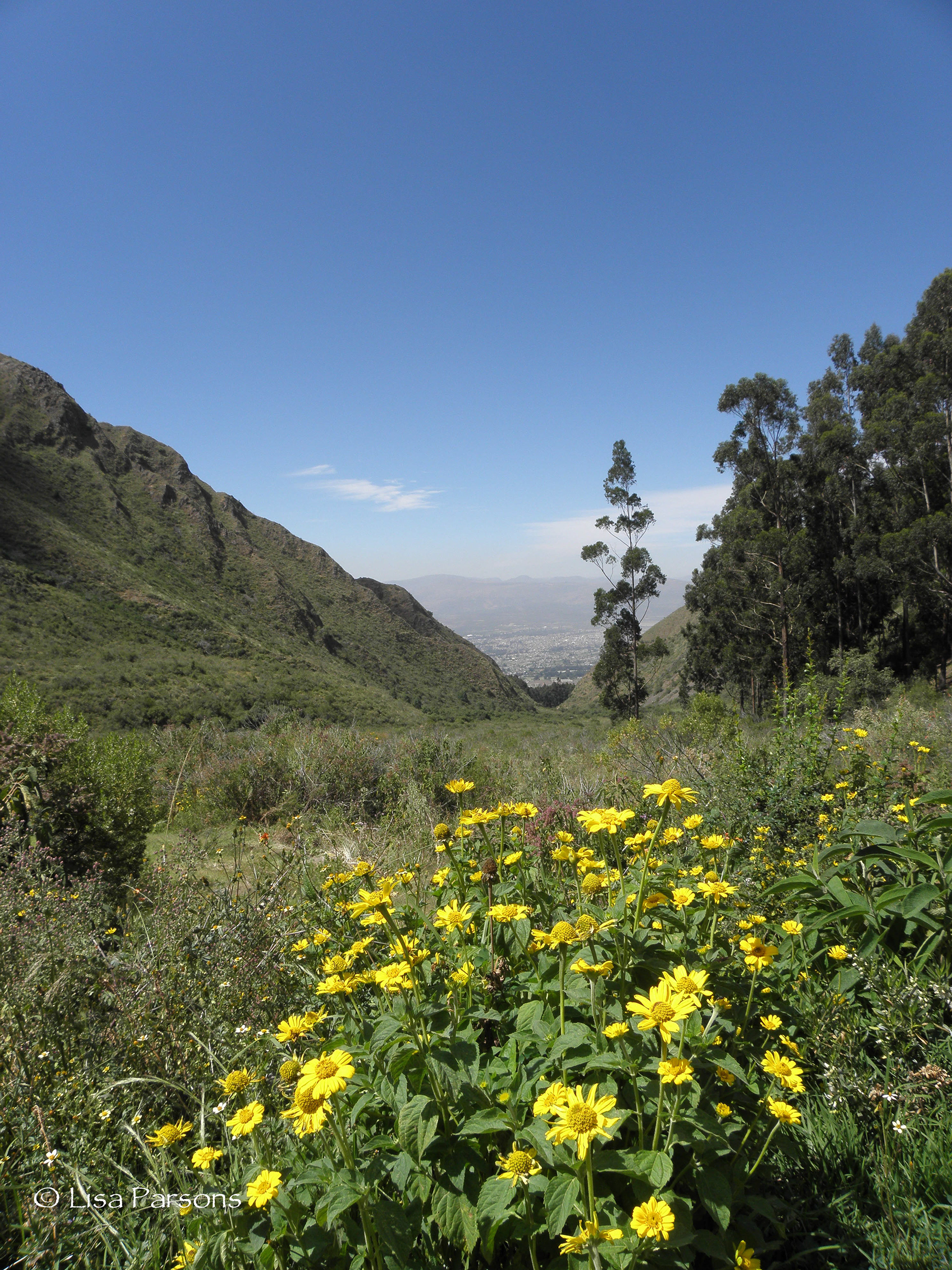 The flowers and a view of Cochabamba from the mountain valley.
Las flores y vistas a Cochabamba desde el valle de la montaña.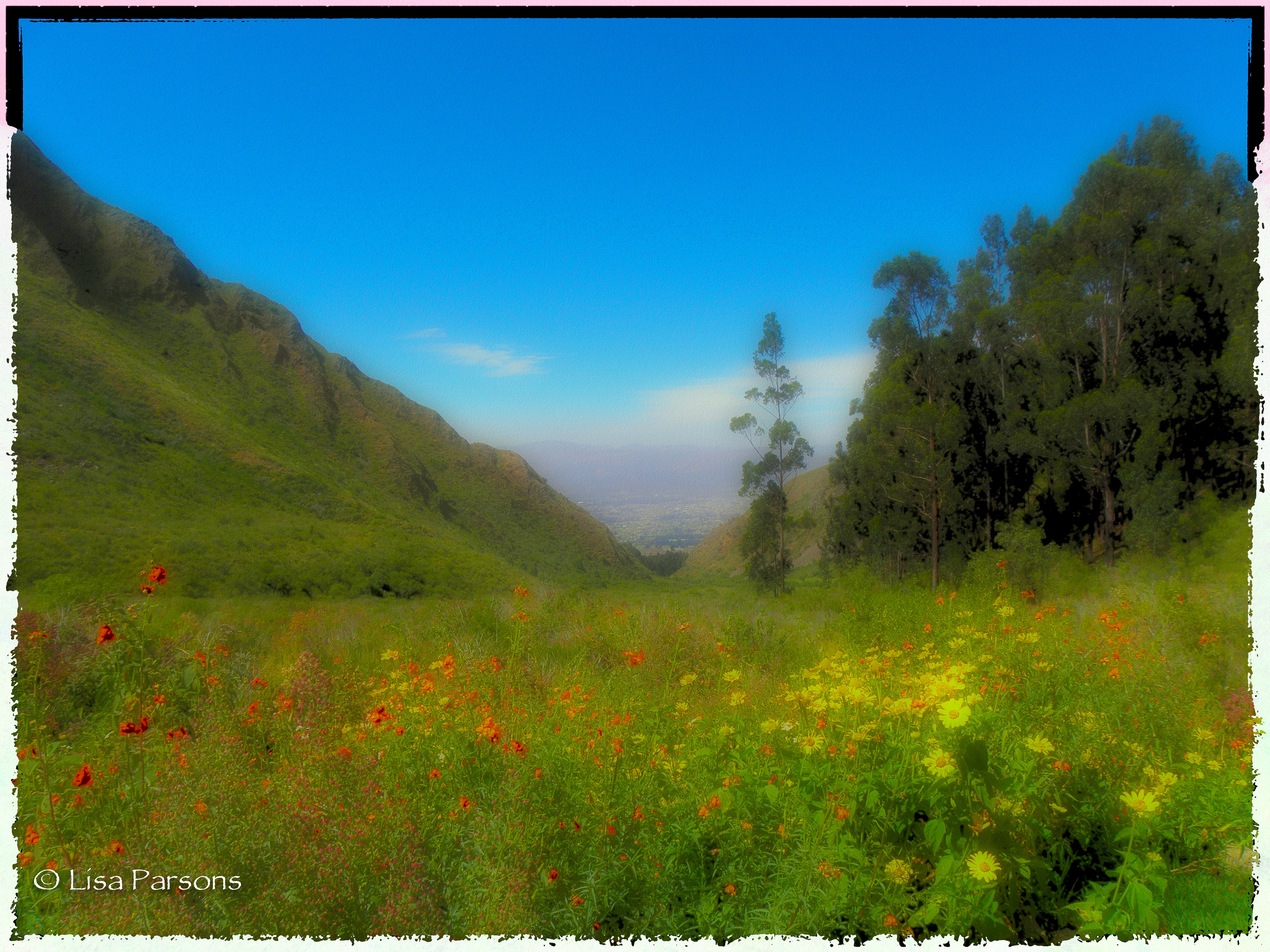 The mountain flowers.
La flores de montana.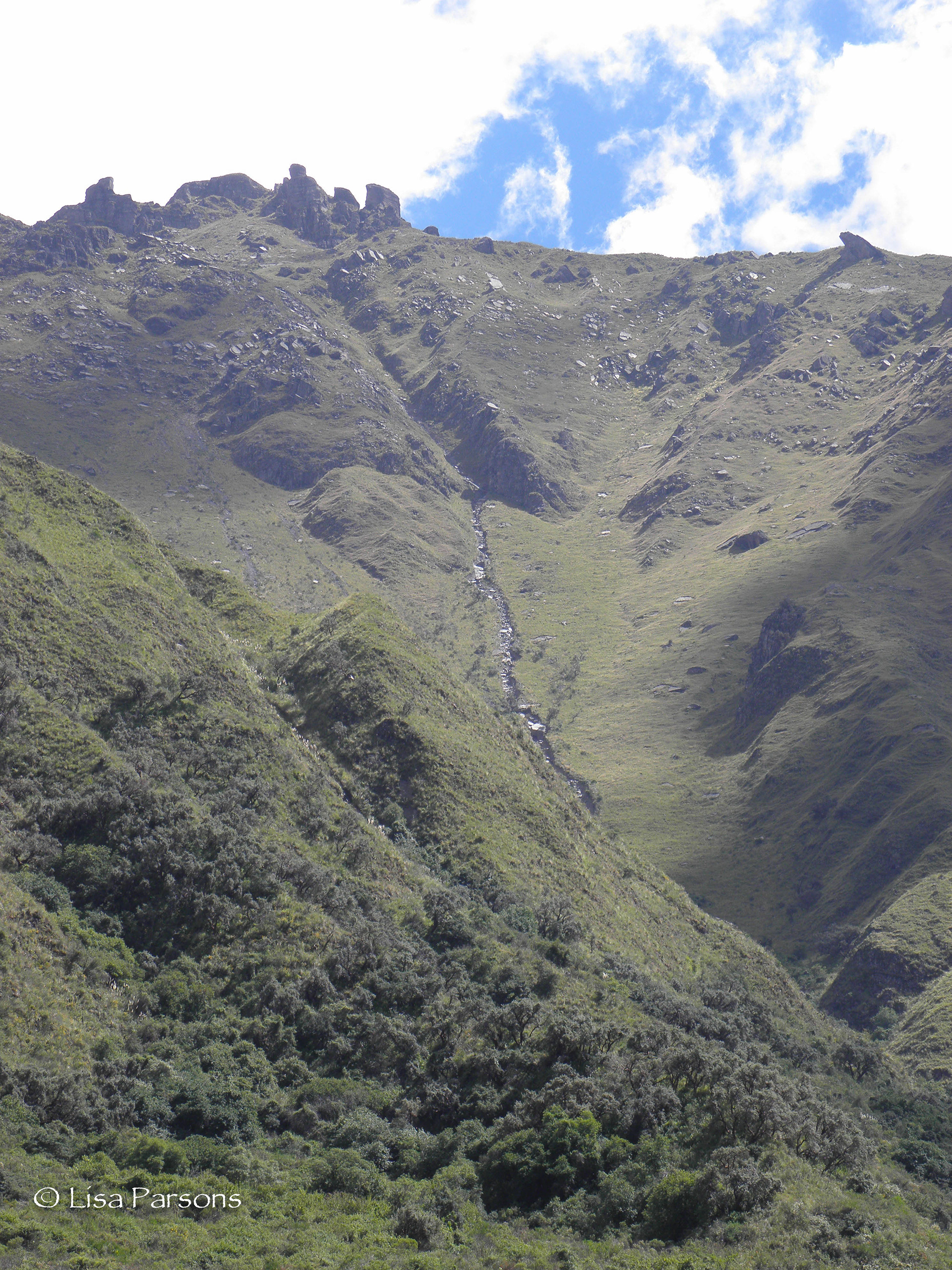 The mountain ridge above us.
La cresta de la montaña por encima de nosotros.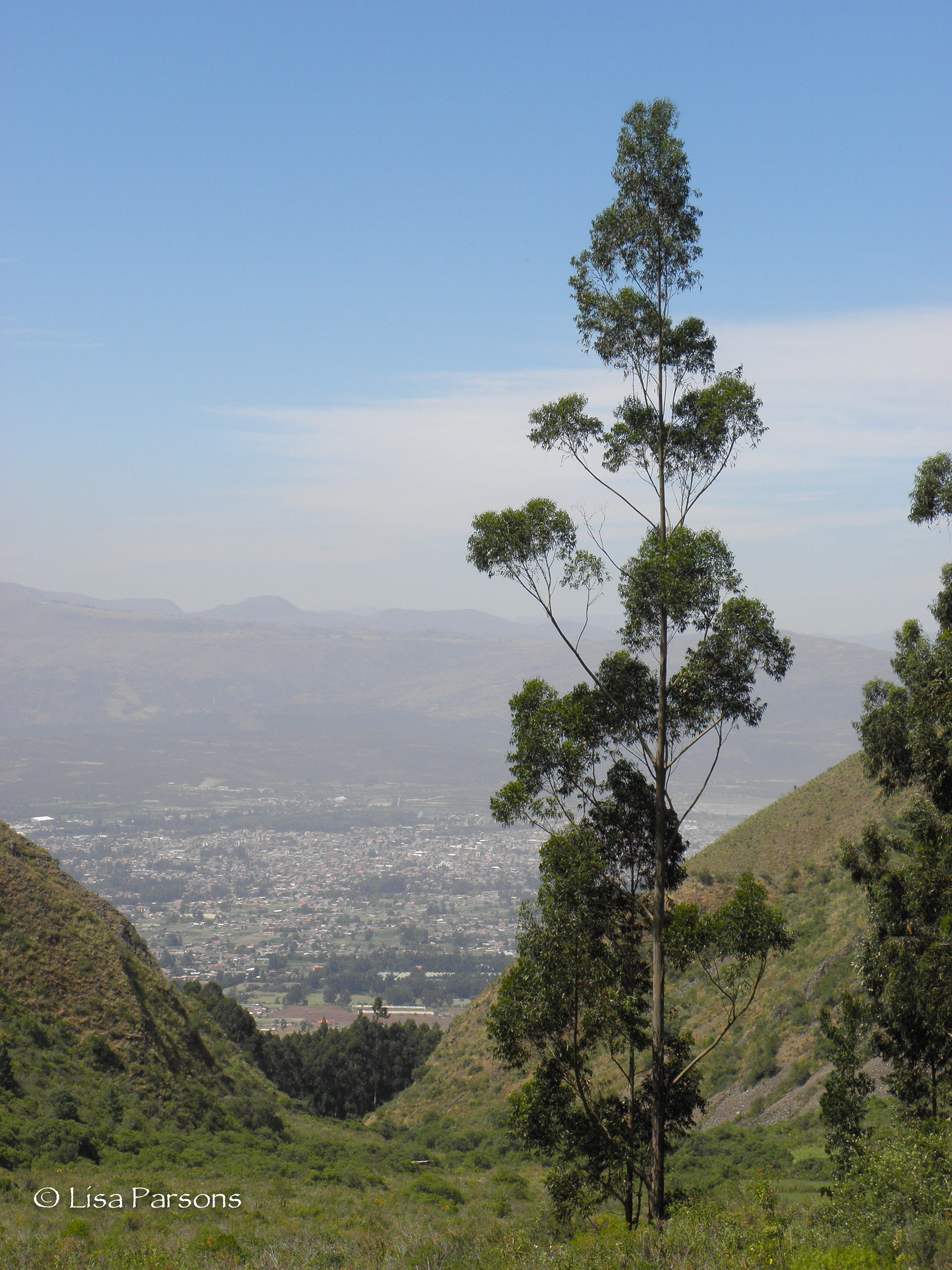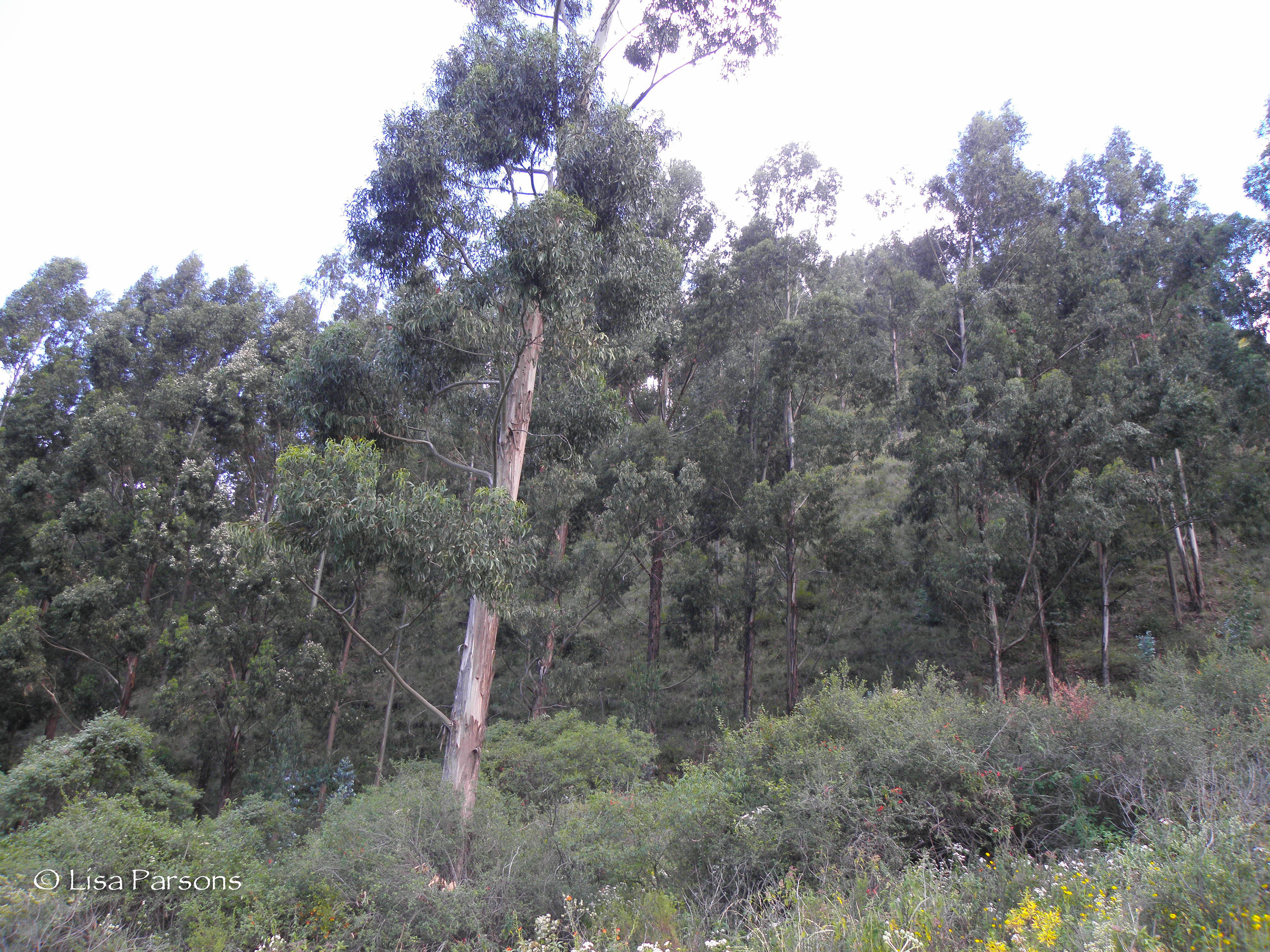 Eucalyptus trees.
Los árboles de eucalipto.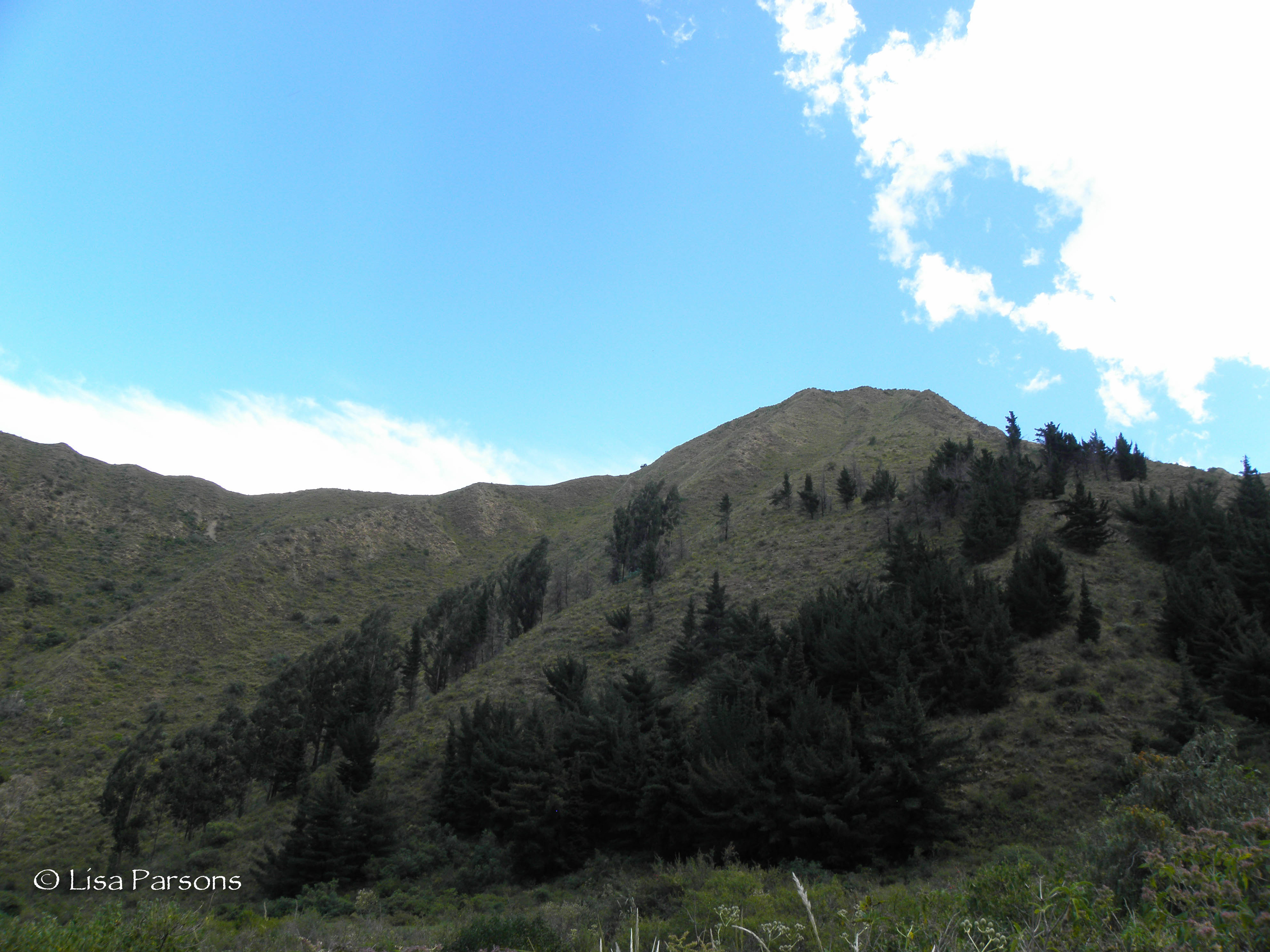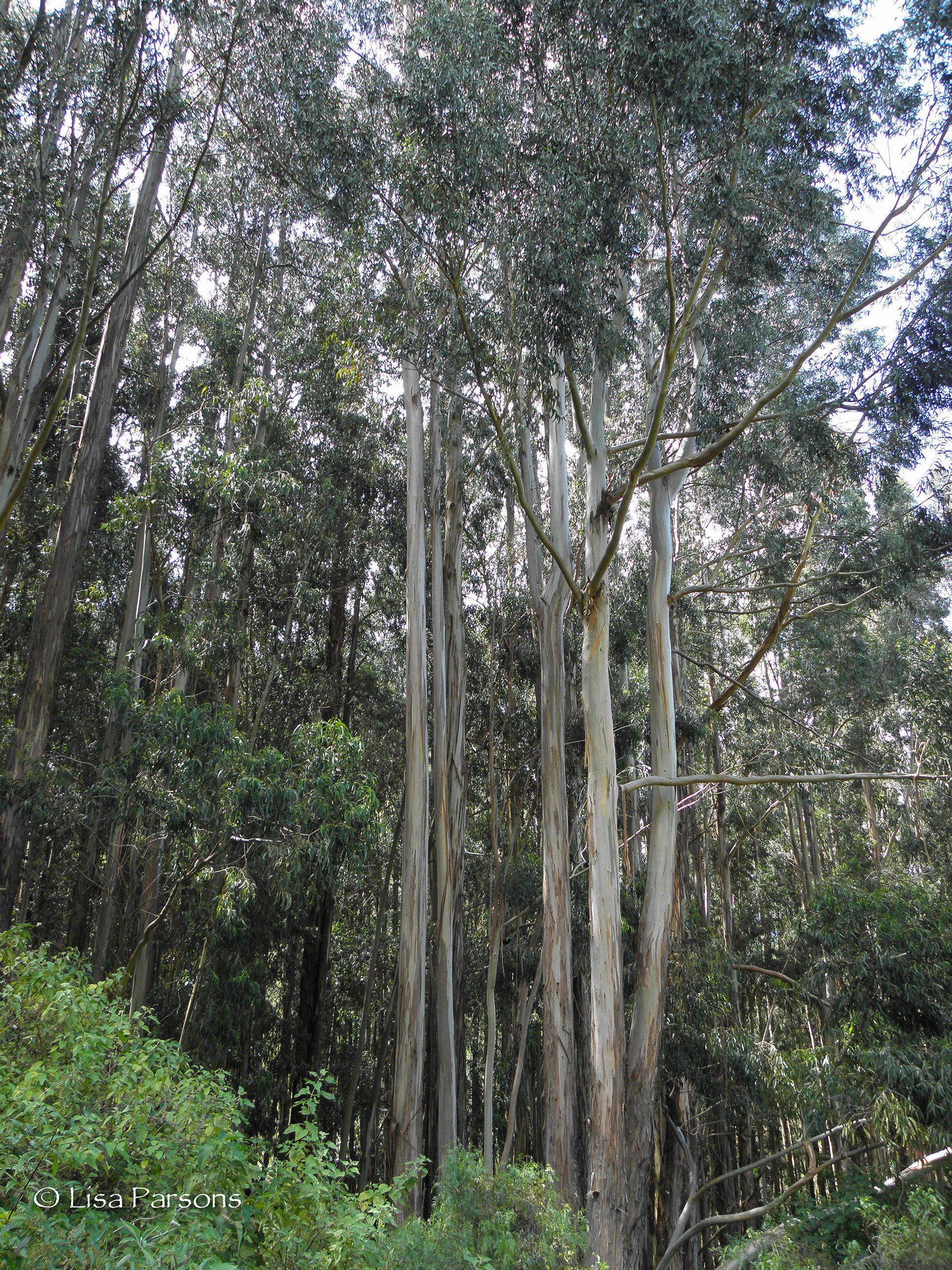 Eucalyptus forest.
Bosque de eucaliptos.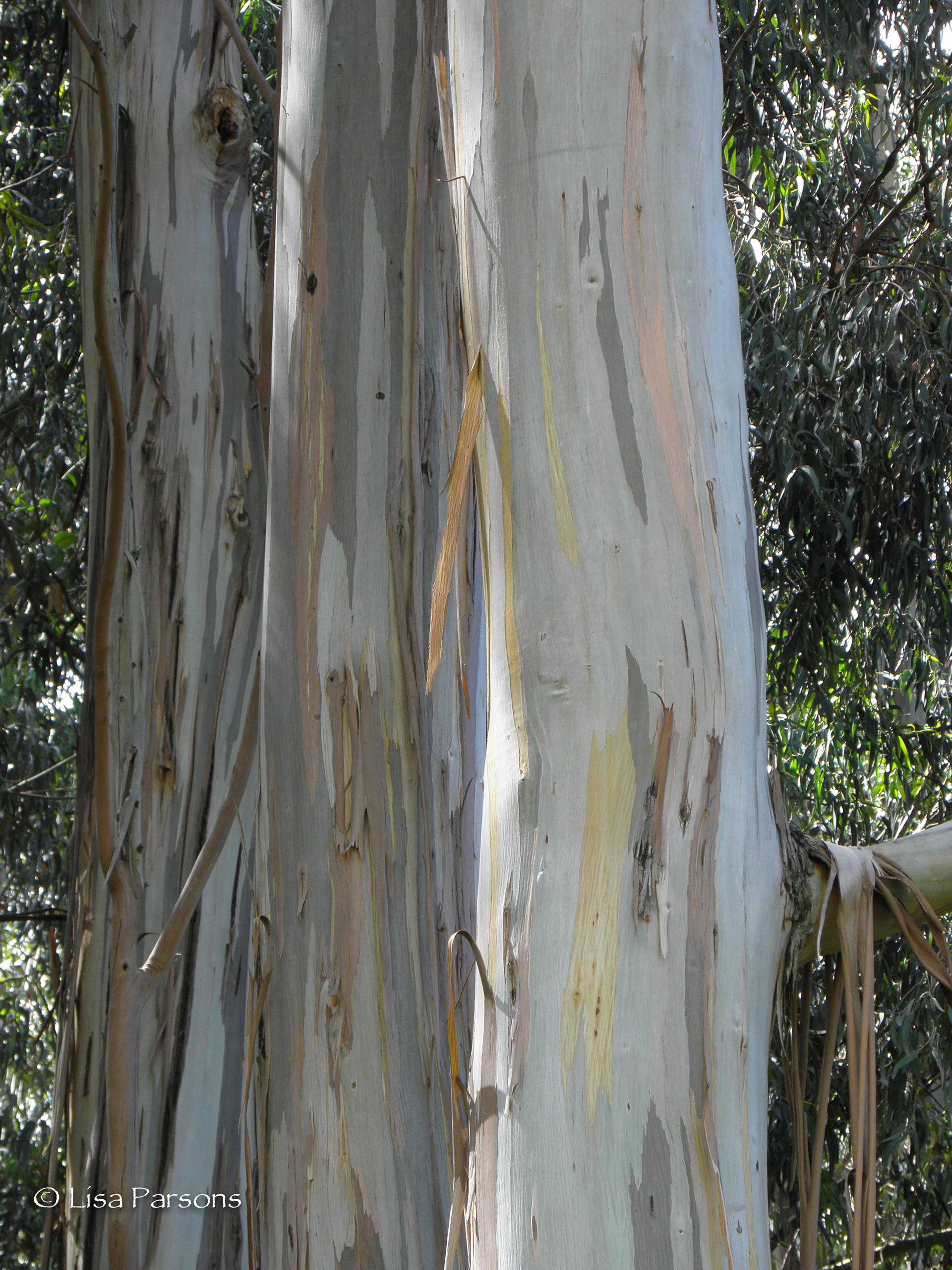 Eucalyptus bark.
Corteza de eucalipto.
 
Primitive irrigation channel through the forest.
Acequia primitivo a través del bosque.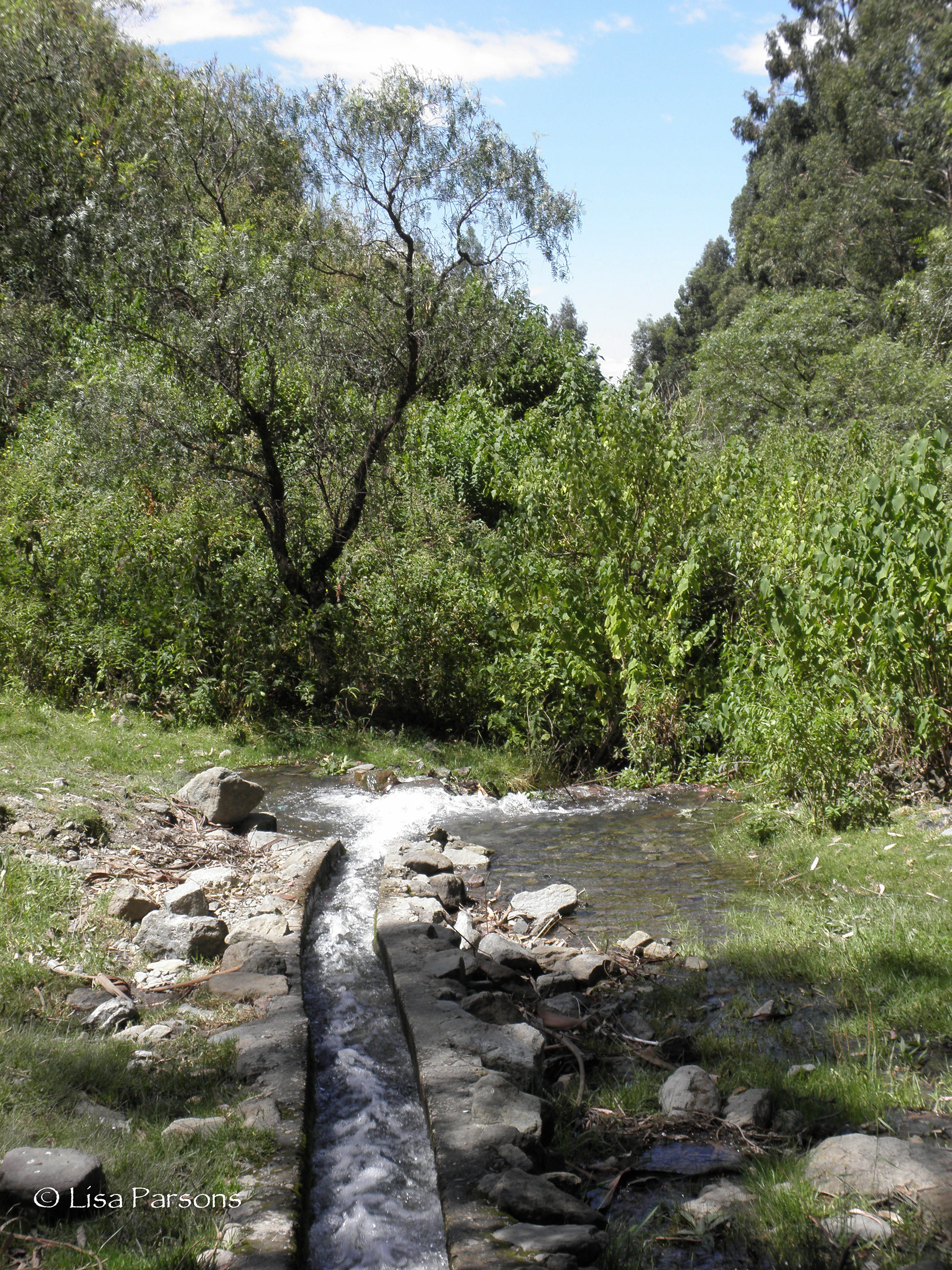 Then a wild stream with a riparian area.
A continuación, una corriente salvaje con una zona ribereña.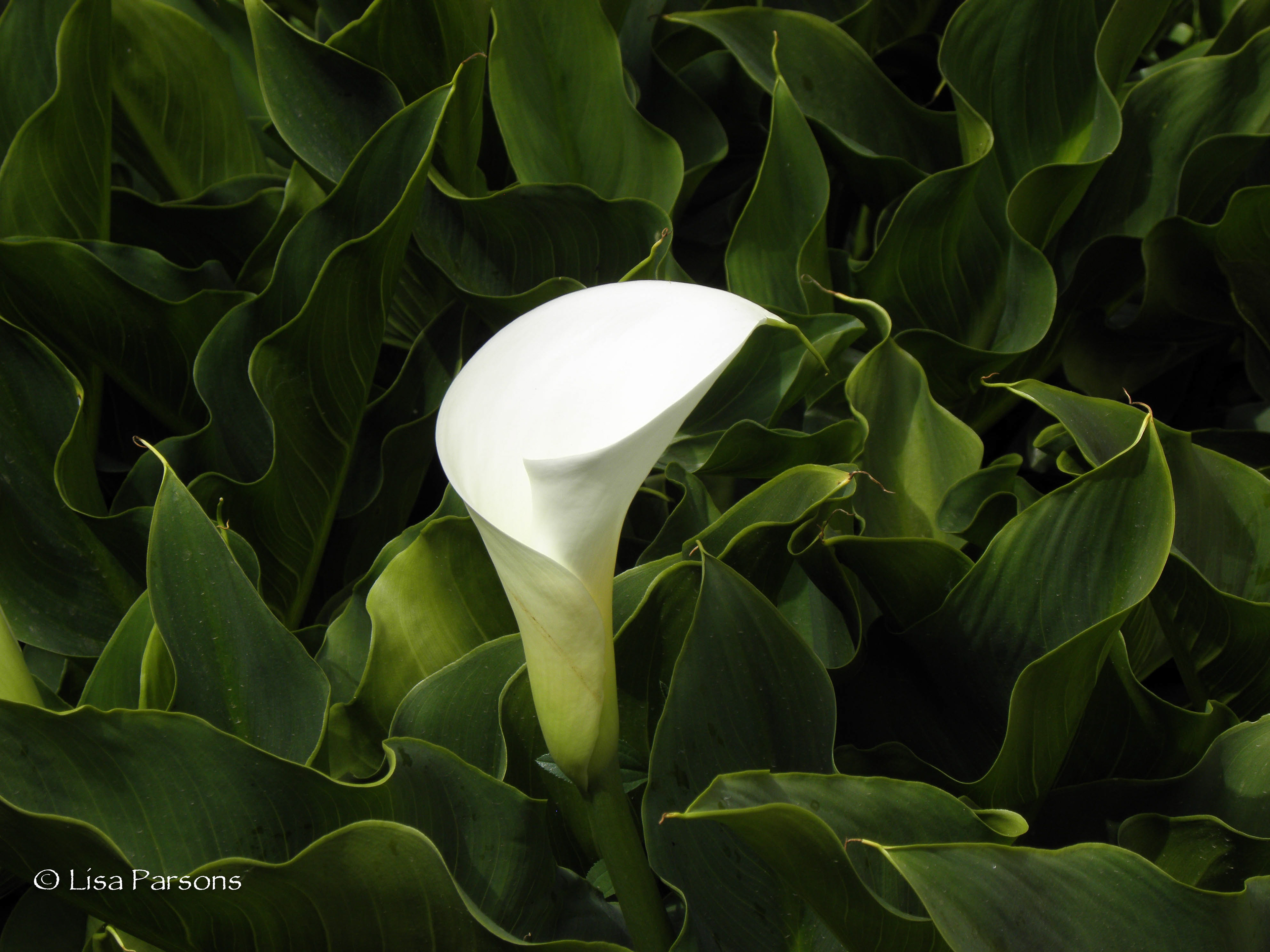 Calla Lily at an abandoned resort.
Calla Lily en un complejo abandonado.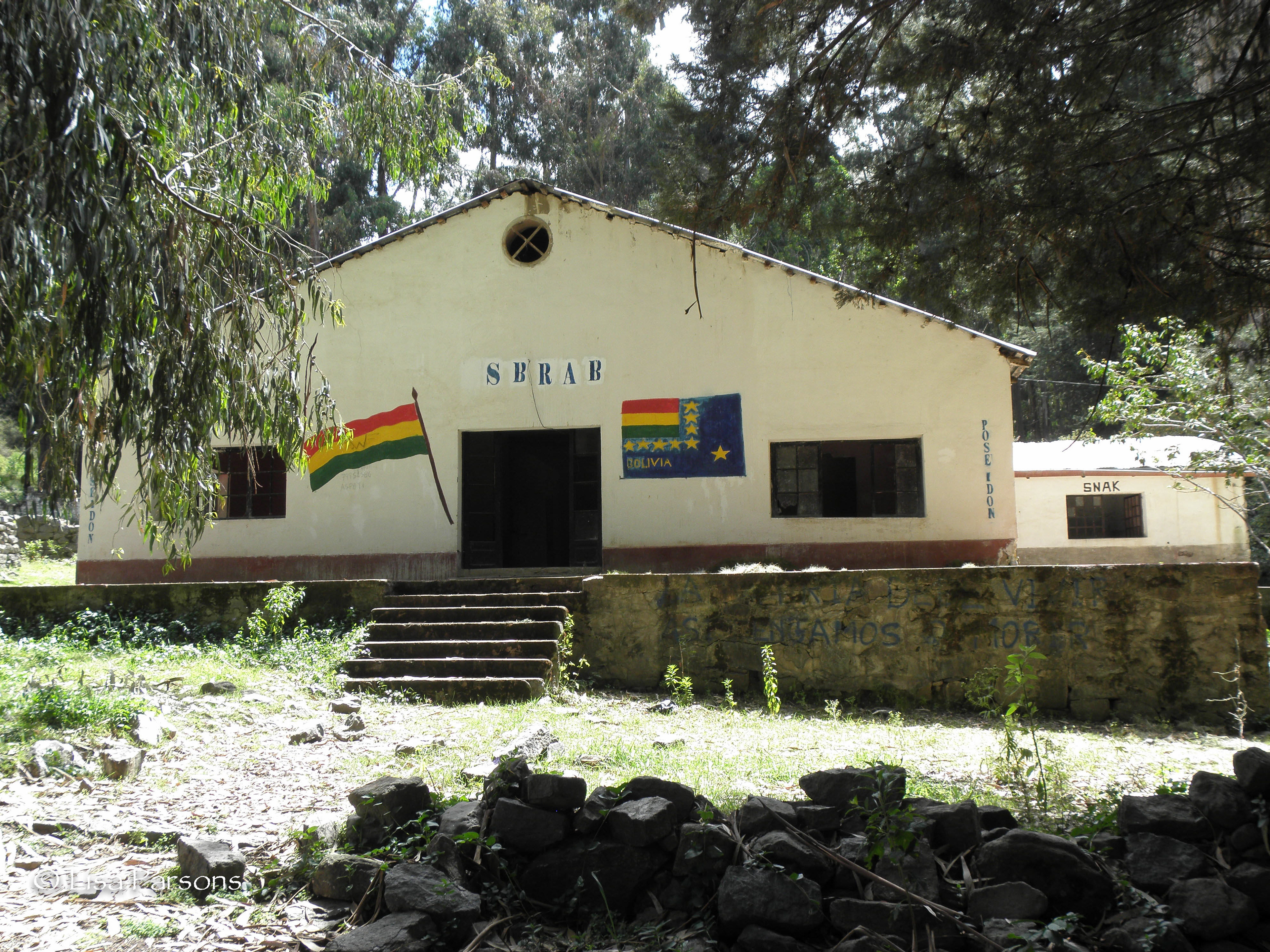 An abandoned resort.
un complejo abandonado.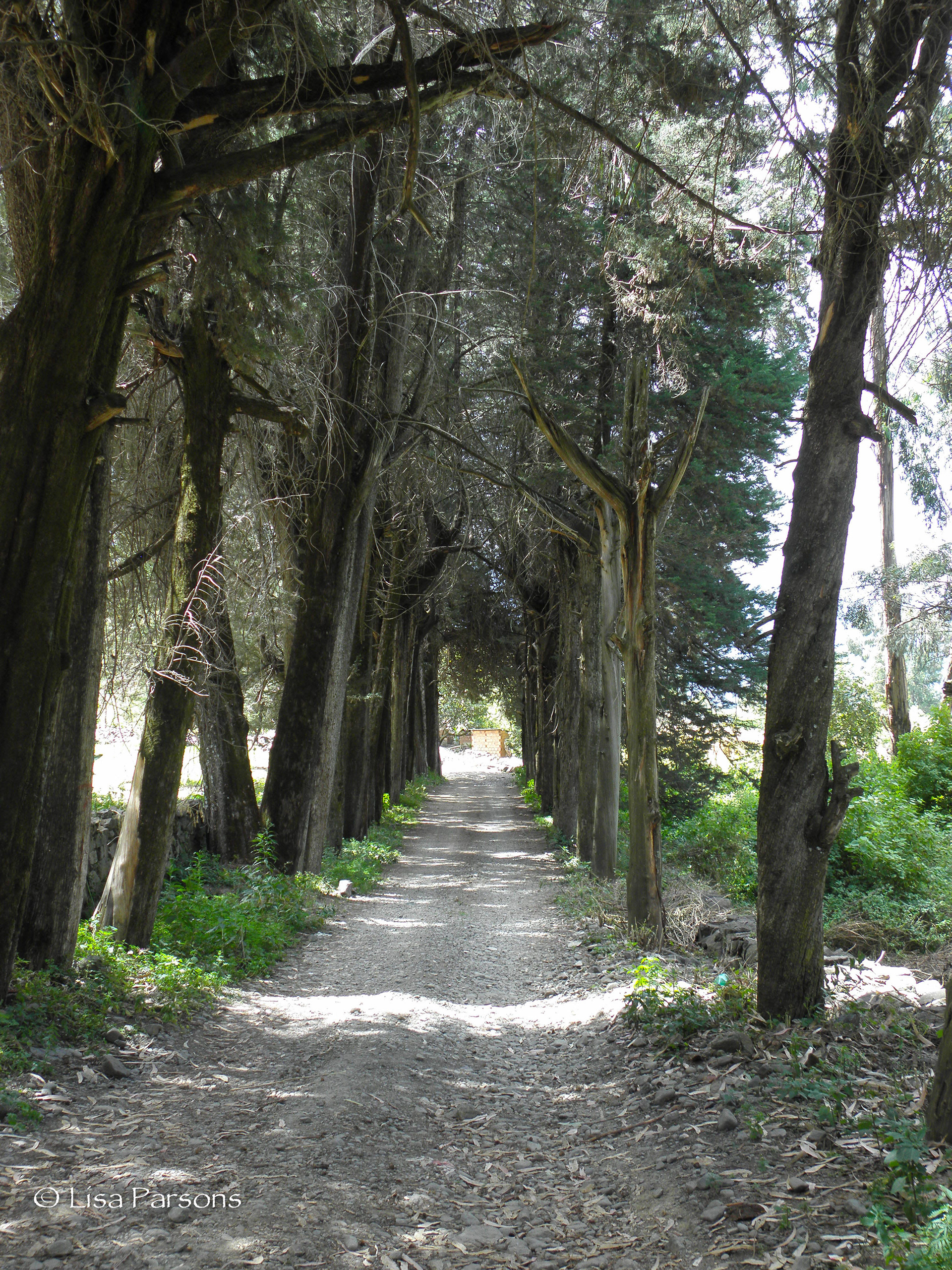 A road lined with trees from the resort.
Una carretera bordeada de árboles del complejo.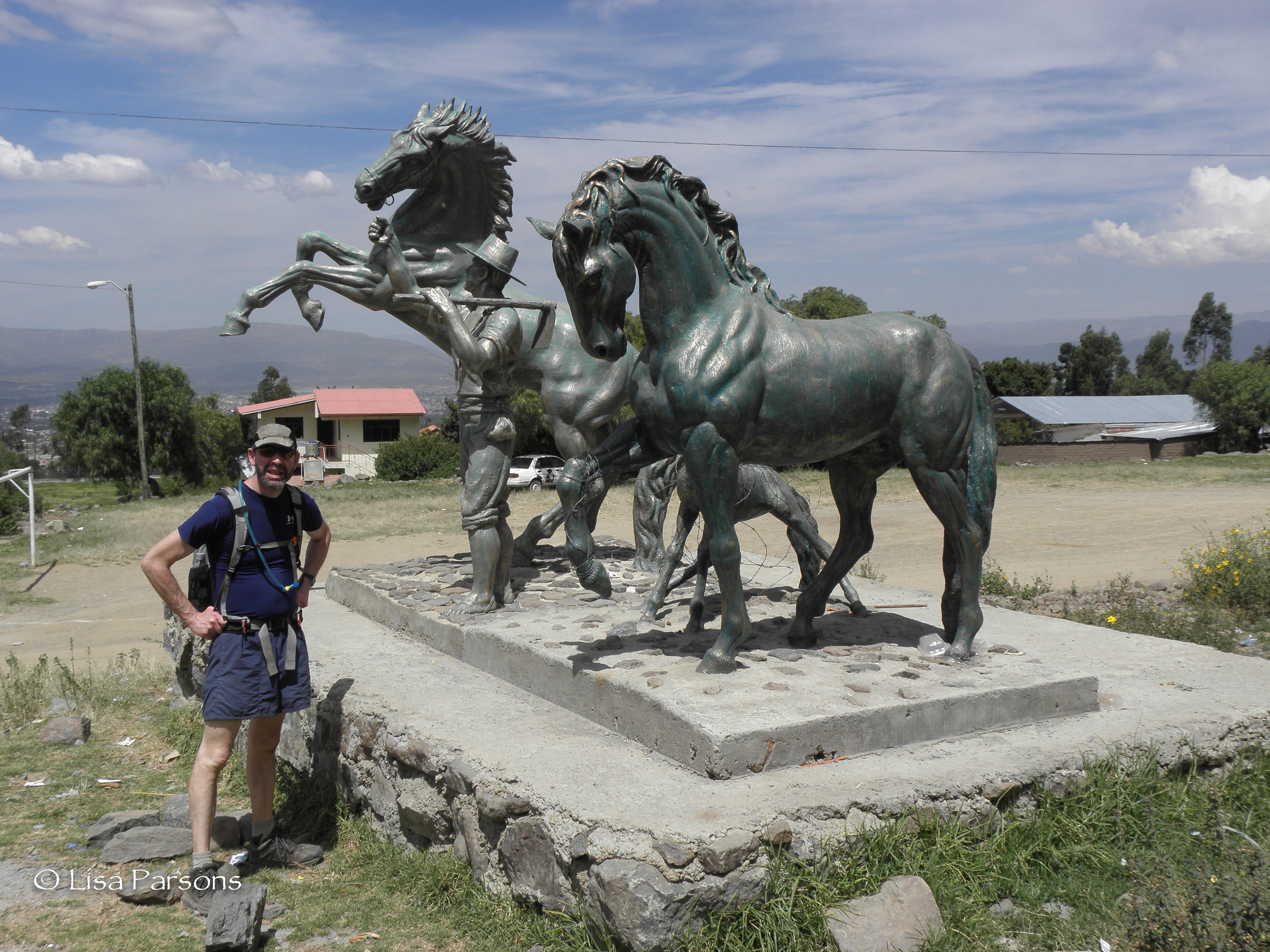 Statue in the school yard.
Estatua en el patio del colegio.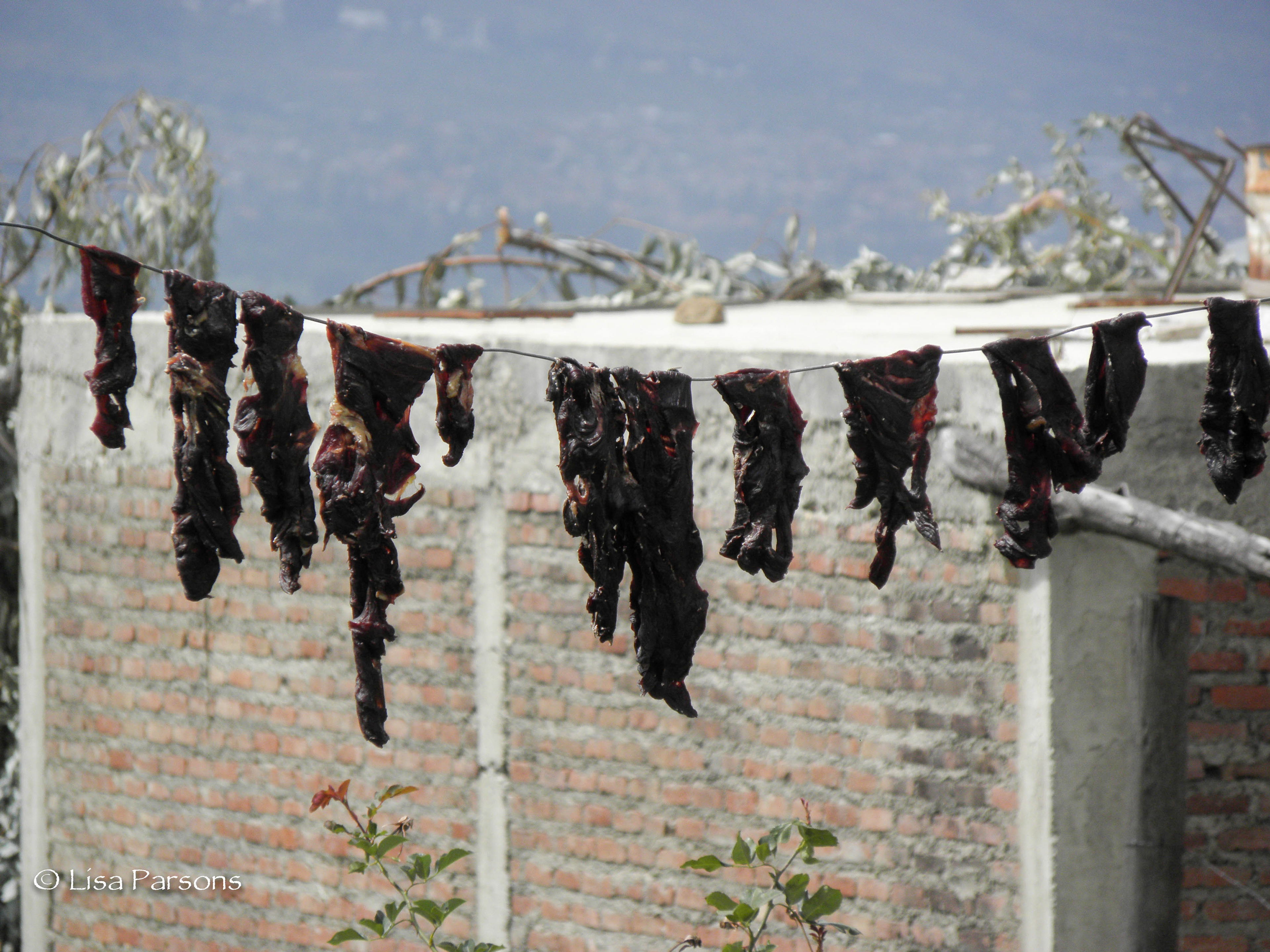 Meat drying on a line.
Carne de secado en una línea.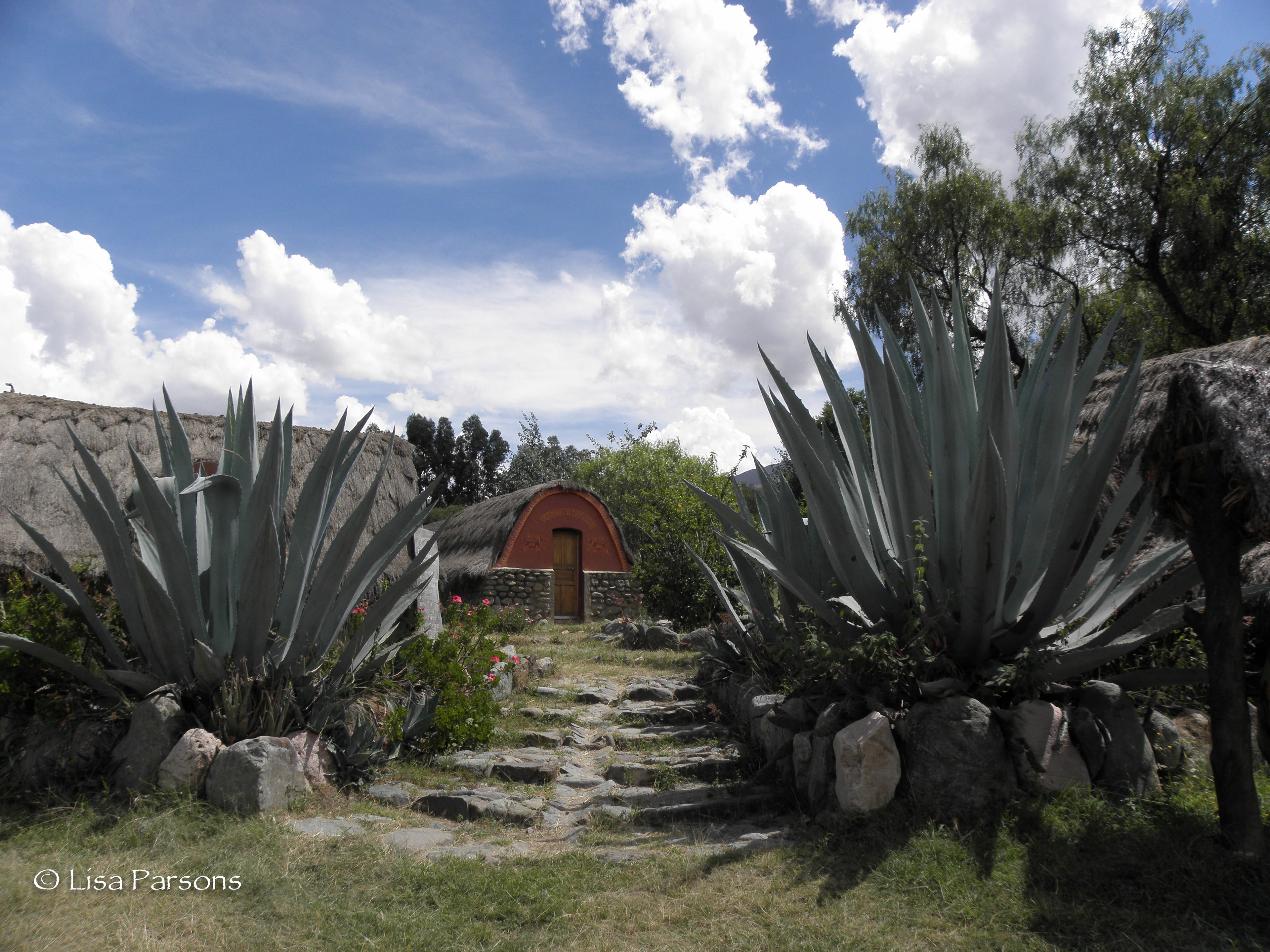 Arriving back at El Poncho after a wonderful walk.
De vuelta en El Poncho después de un estupendo paseo.