Torotoro en Bolivia. Día uno. Día de los dinosaurios y la tormenta!
We drove five hours from Cochabamba to El Morino in Torotoro.  What brought us here?  An amazing corridor sized poster in the airport in the Solar.  A towering cave of red rock and green moss.  A legendary place of caverns and dinosaurs in a brand new, as of 2008, National Bolivian park.  Having the flexibility to change plans midstream often times can lead to some of the best adventures of a trip.  I always try to leave some flex time for such an occasion and Torotoro was one of those!
As it turned out we were able to recruit Niki (our Bolivian daughter) for such an adventure.  She did all the research and found El Molino who set up all the logistics including a driver, the place to stay, and the connection to the local guide service.  That along with great food made it a great adventure.  Thanks Niki and Rigo (the owner of El Molino).
Day one was definitely challenging.  After the 5 hours drive we secured a guide.  Non-english speaking but that was o.k. because we had Niki for translation.  He proposed a short hike in the afternoon.  So we late in the afternoon around 4p.m.  As we headed up out of town there were stone steps along houses and that continued upward to an open plain.  They led to a sandstone geologic map of dinosaur tracks and crazy rock formations.  As we walked along the flat plain clouds rolled behind us.  Threatening to unleash a torrential rainstorm in the mountains that would turn into a flash flood in the lowlands.  I asked Niki to ask our guide if he understood about flash floods and the fact that we were heading into a gorge.  He replied "tranquil".  I thought do I rely on this young guide to know the rules of nature?  Does he know or not?  My hope is that because he grew up here he knew about flash floods. 
http://youtu.be/yfSLuEj99d0
So the information from our guide was plentiful and unending.  We asked Niki for the short version of the translation as afternoon moved into evening and the storm threatened to move in.  Our goal was to keep him moving. We headed from the plain of dinosaur track into the river gorge.  We scrambled down a rock face into the gorge.  Then came to a cave entrance.  We used our headlamps as we entered the first cave and then dropped down through a narrow tunnel into a lower cavern.  Intriguing.  Where were we headed?  Below we could make out the light of an rock strewn opening in darkness.  We followed our guide.  The light grew as we
came forward from the back of the cave.  Then we were standing on a high ledge overlooking the deep river gorge below.  A waterfall cascaded out of a rock opening just below us and tumbled a couple hundred feet to the bottom of the gorge.  It was definitely something out of a "Raiders of the Lost Ark" movie.
El Molino
is a great place to stay while visiting Torotoro.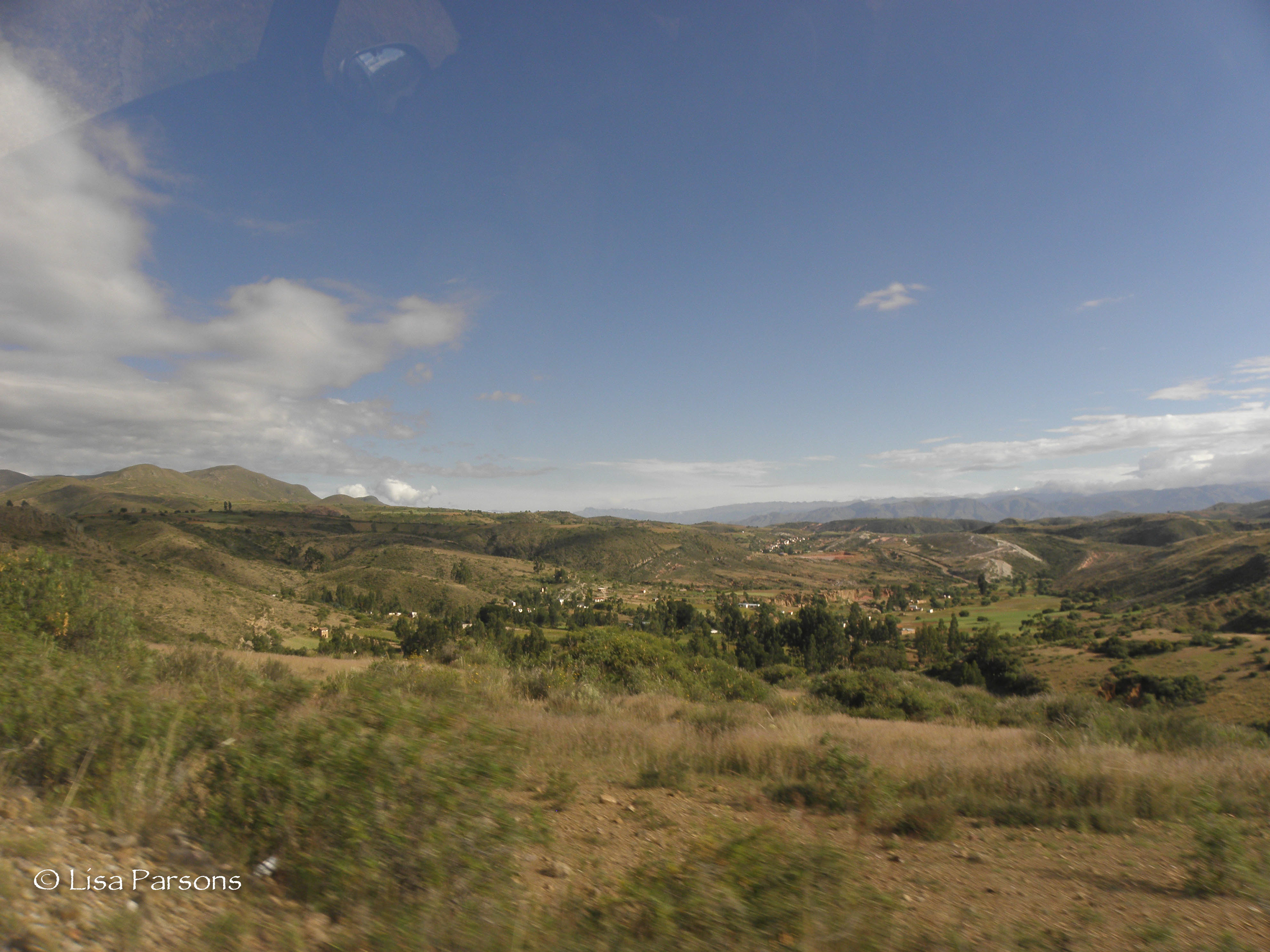 Drive by shooting — the countryside.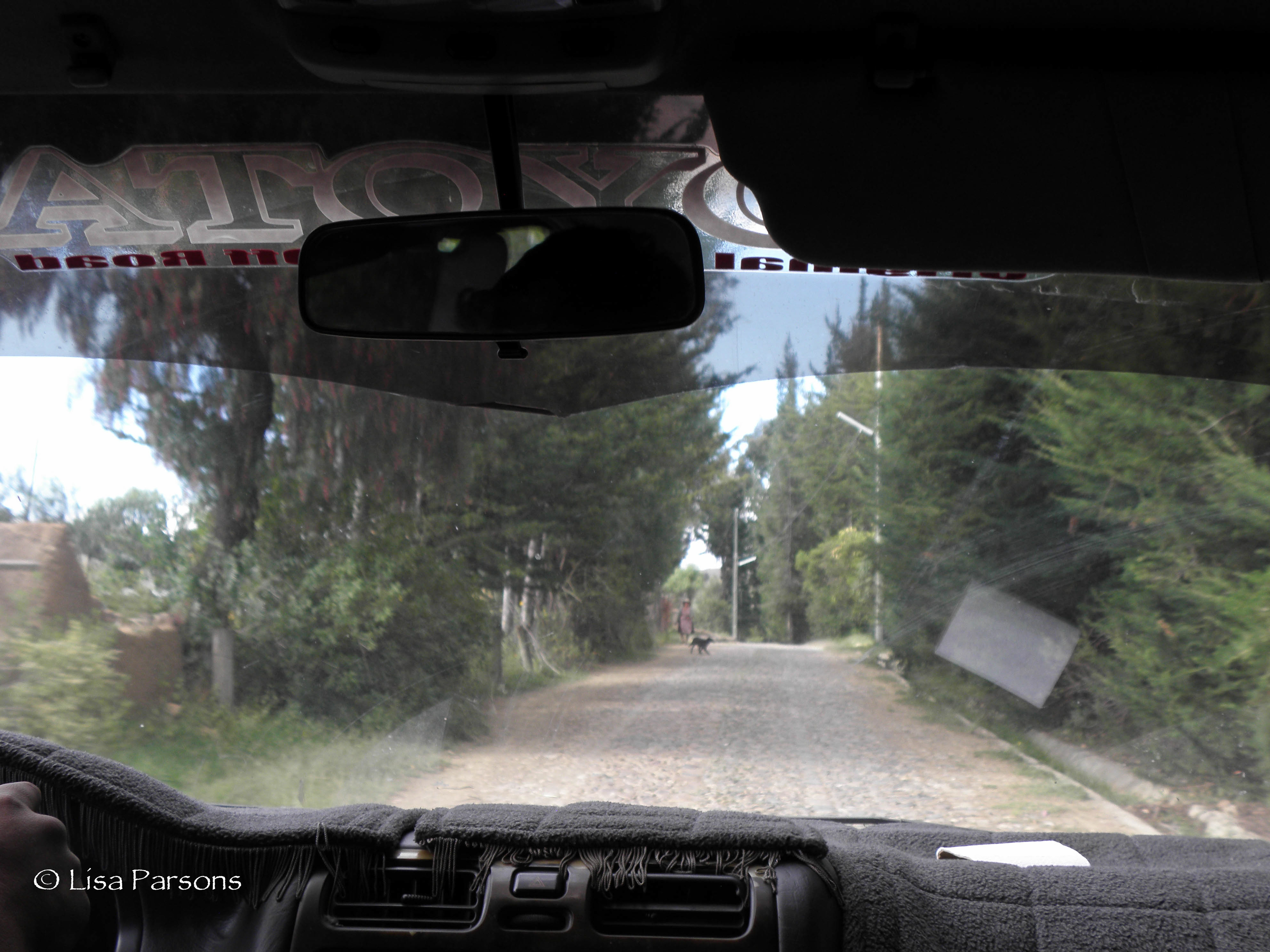 Drive by shooting—village.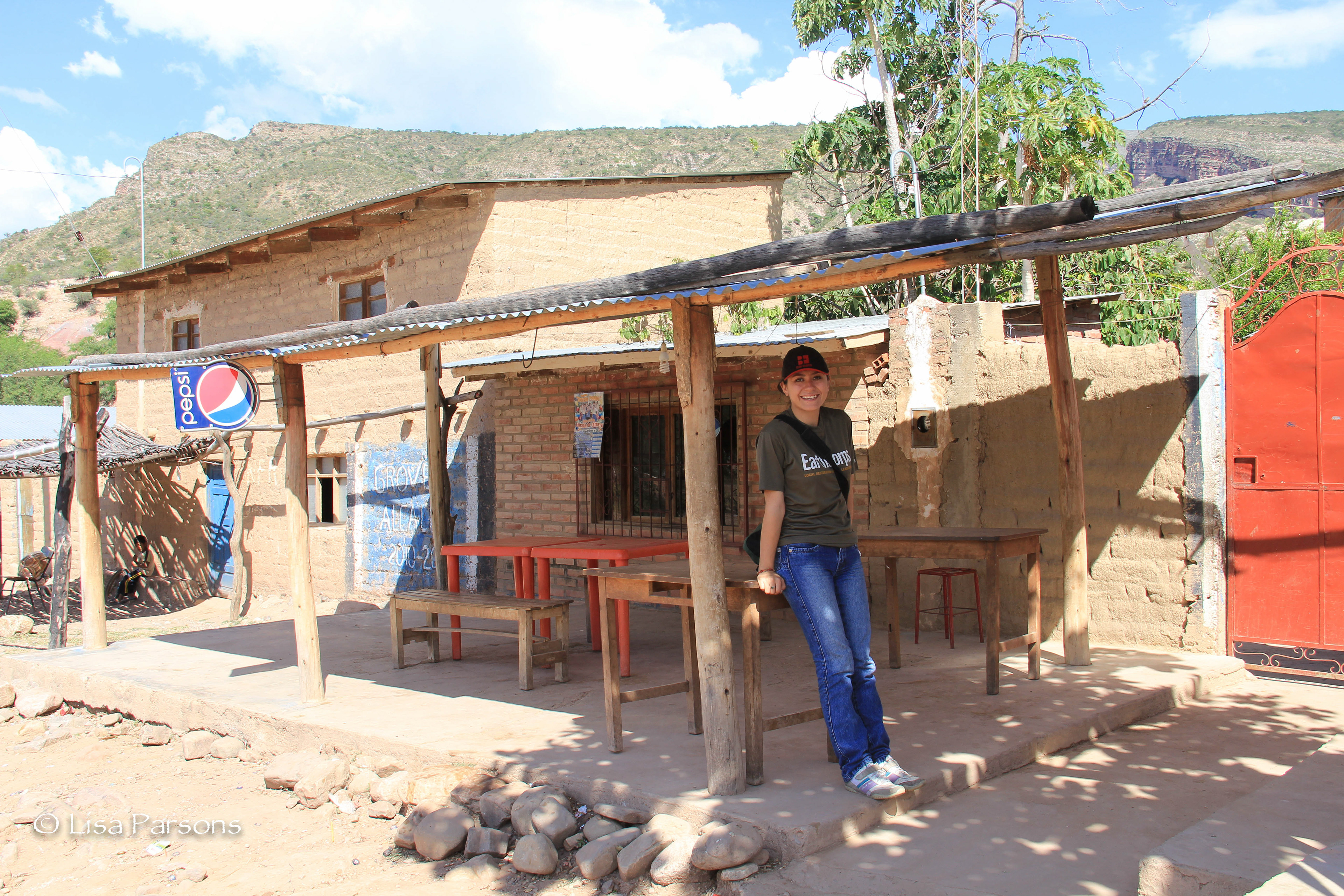 Niki at our quick stop in a small village.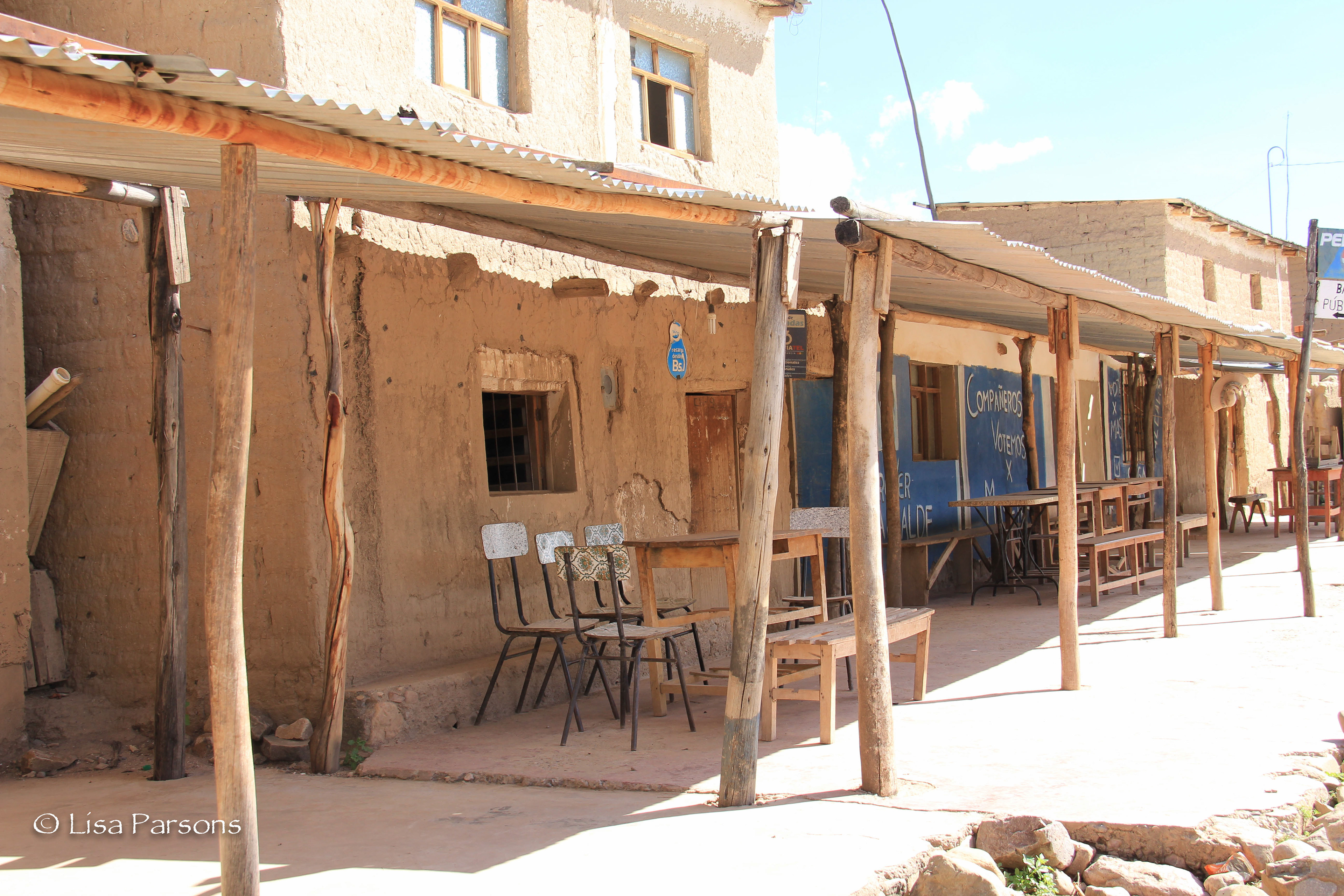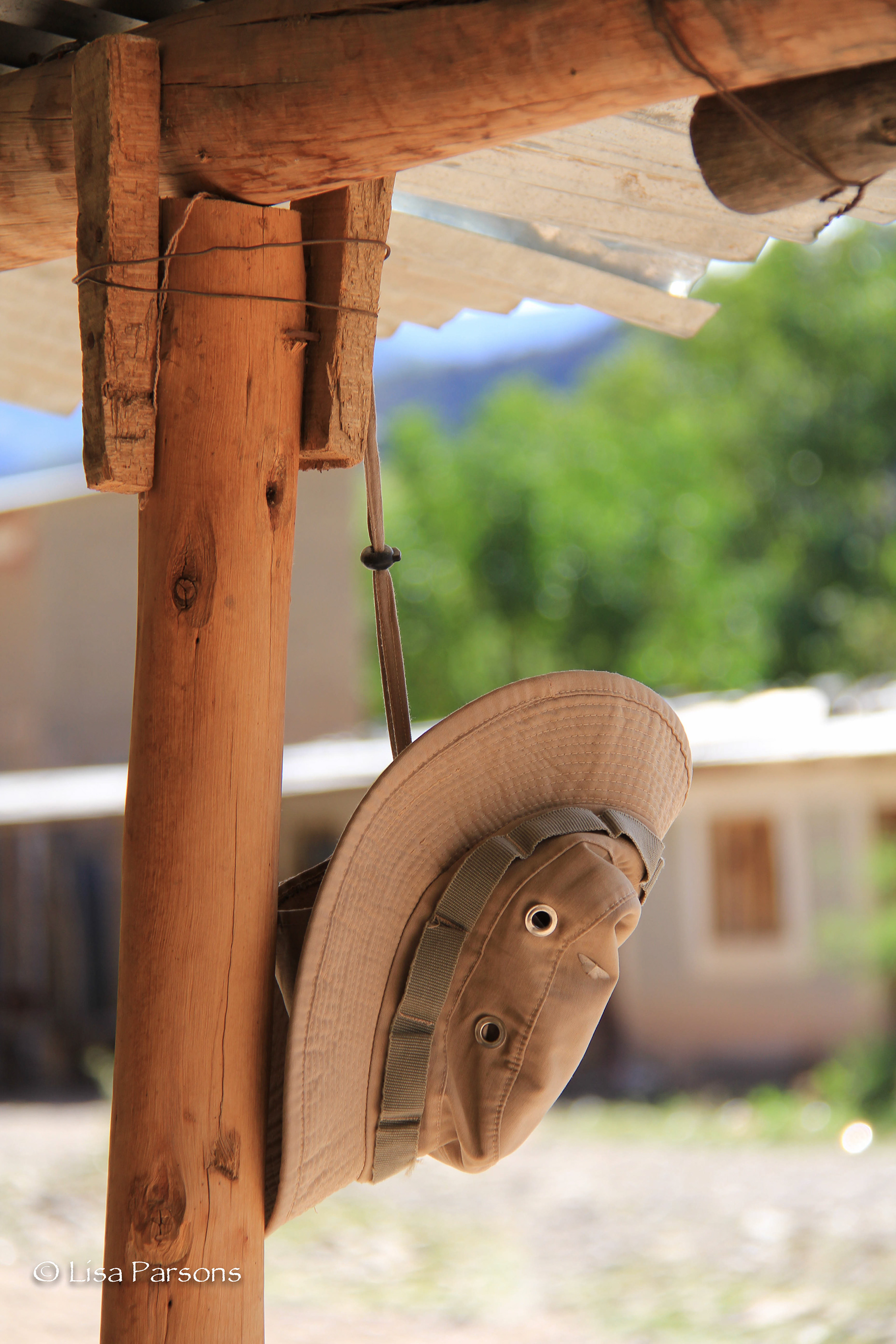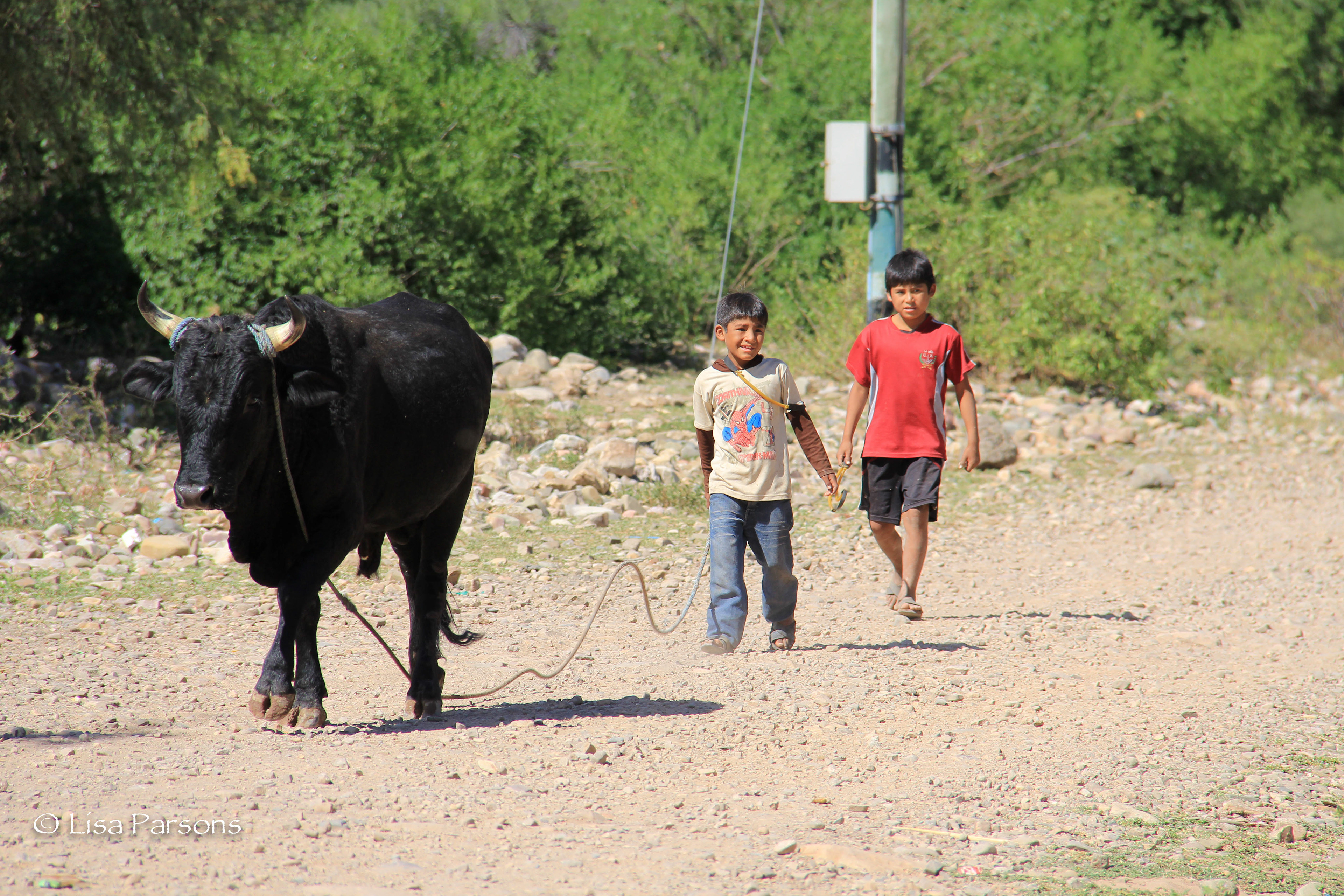 Los chicos caminando con el toro.
The boys walking with the bull.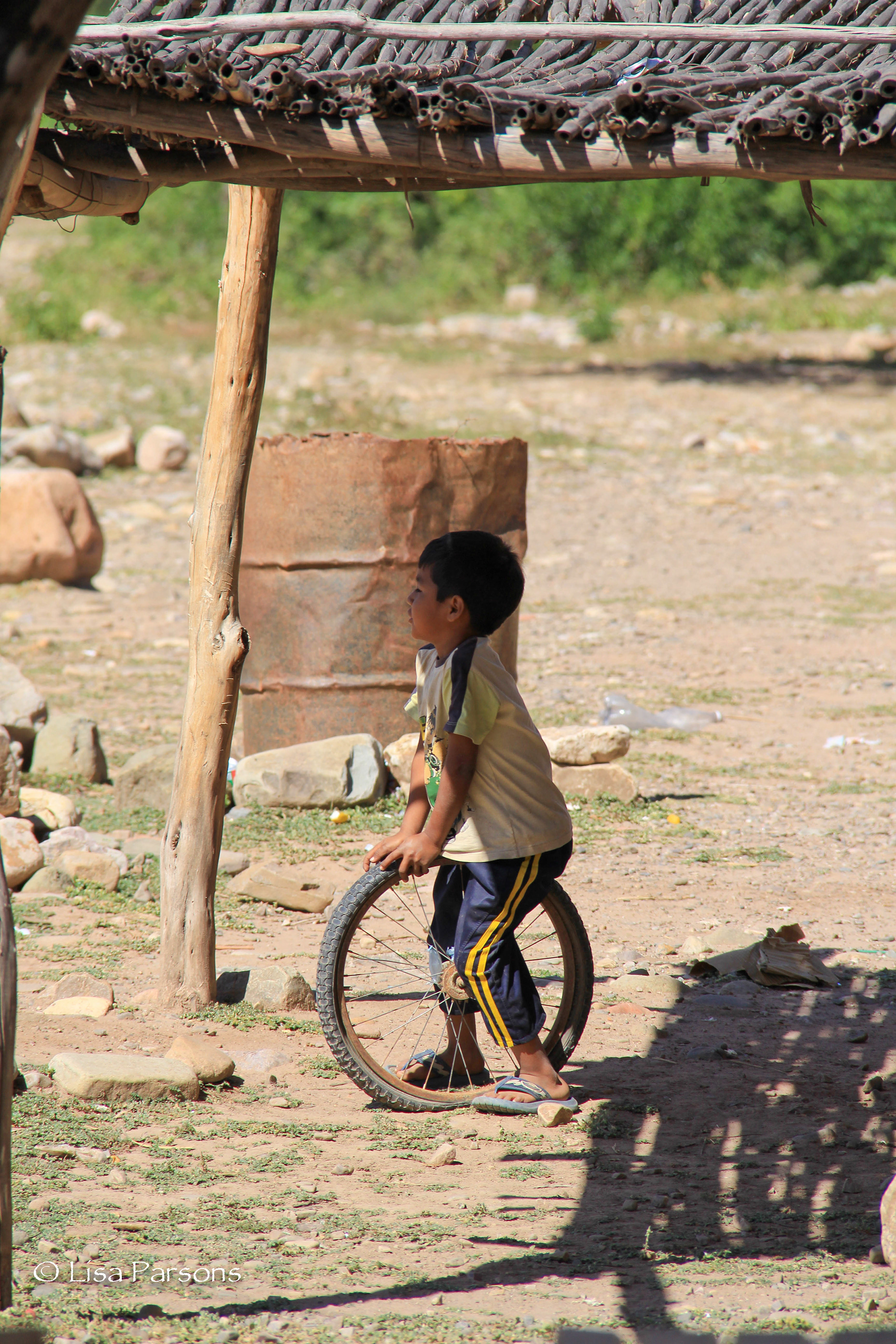 Un niño jugando con una rueda de bicicleta.
A boy playing with a bicycle wheel.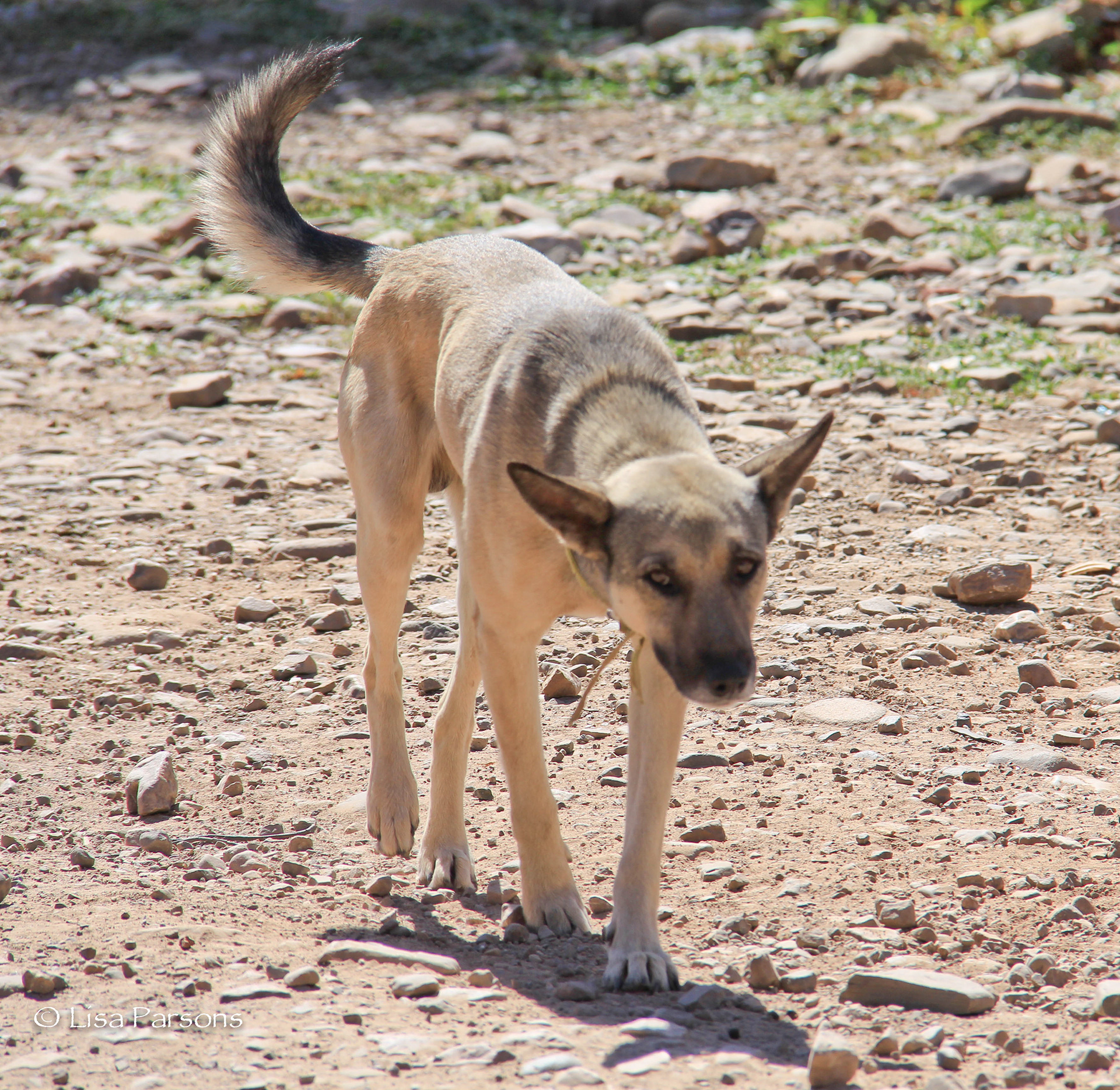 El perro marrón.
The brown dog.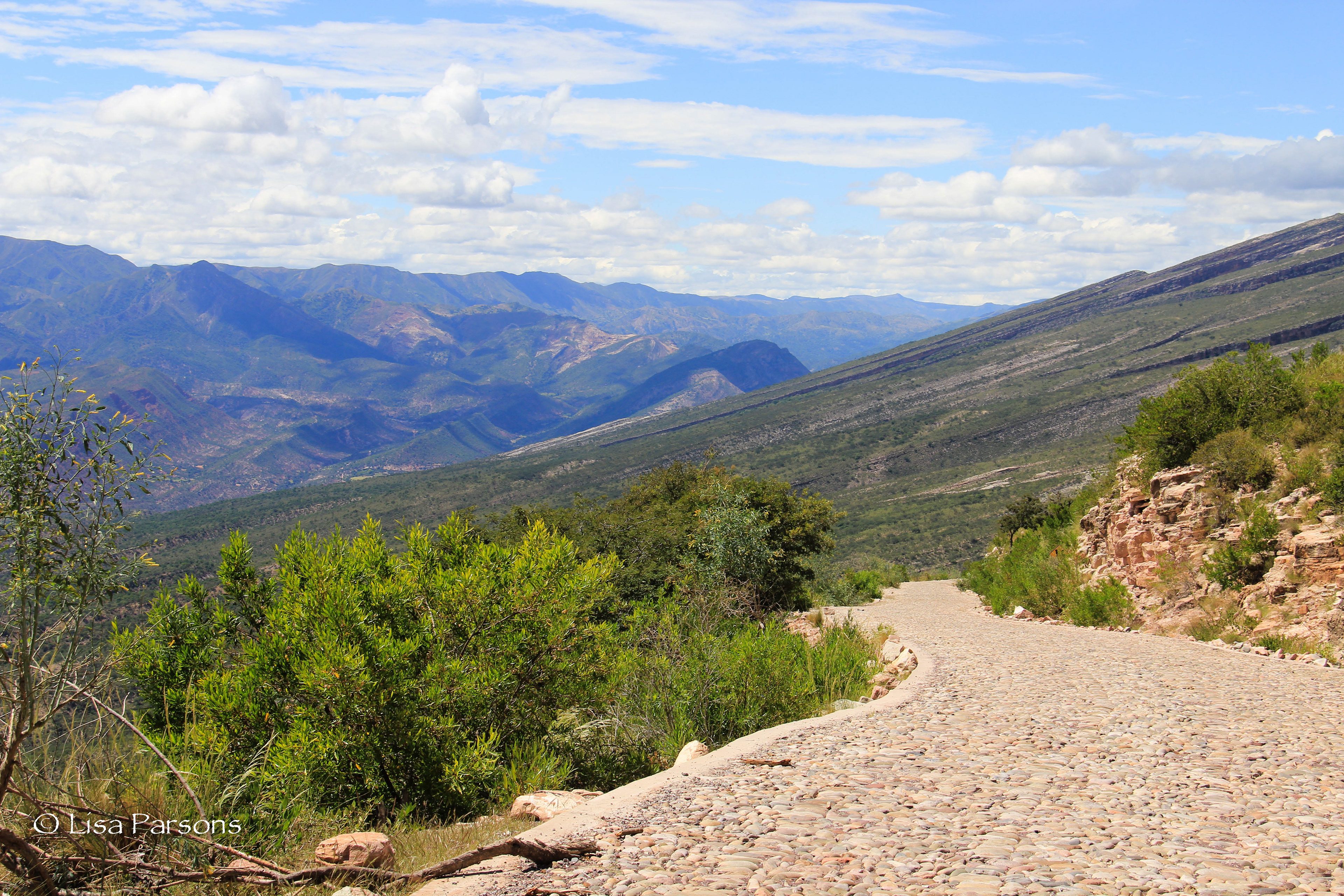 El camino de la piedra.
The road of stone.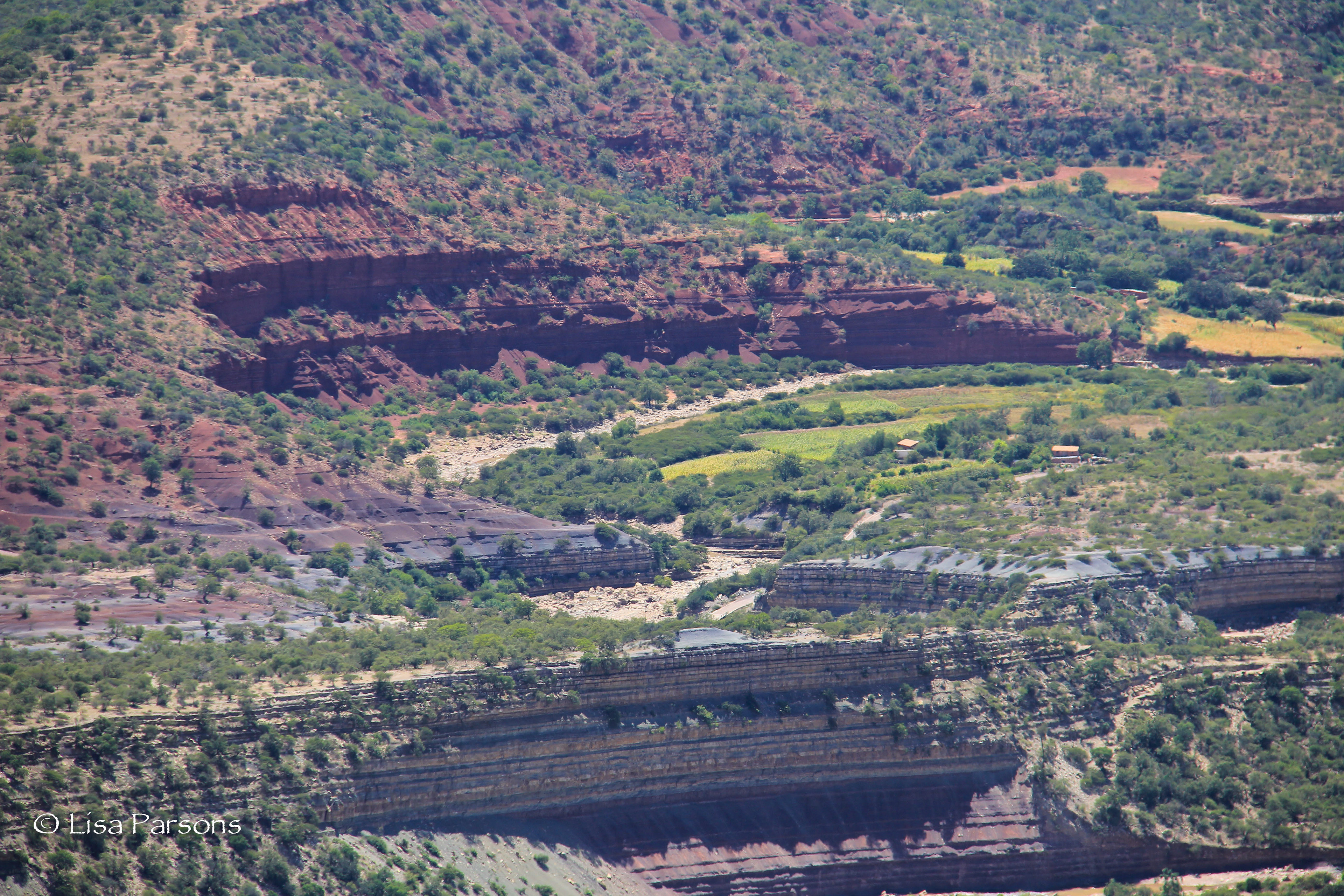 Los acantilados rojos.
The red cliffs.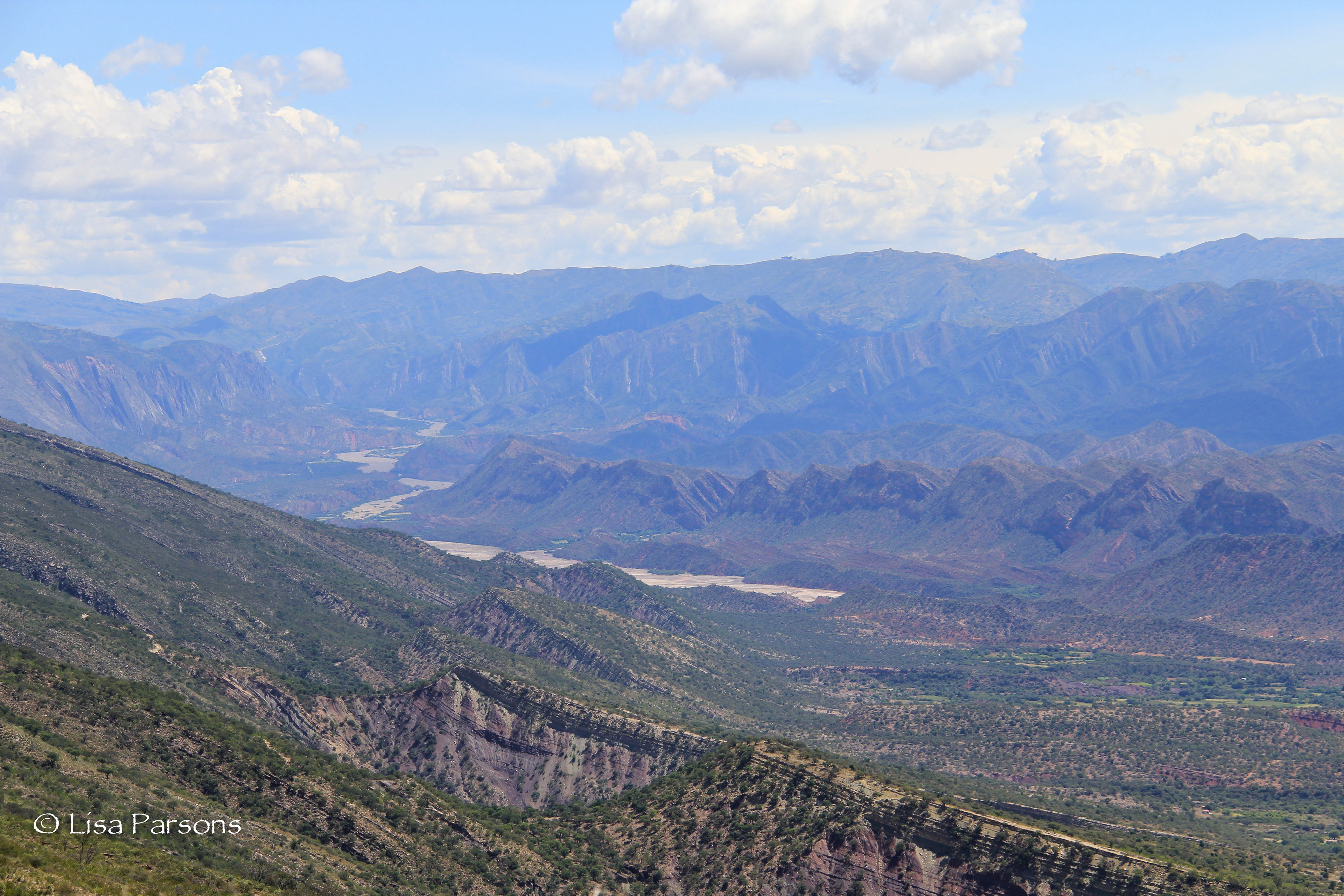 El valle del río.
The river valley.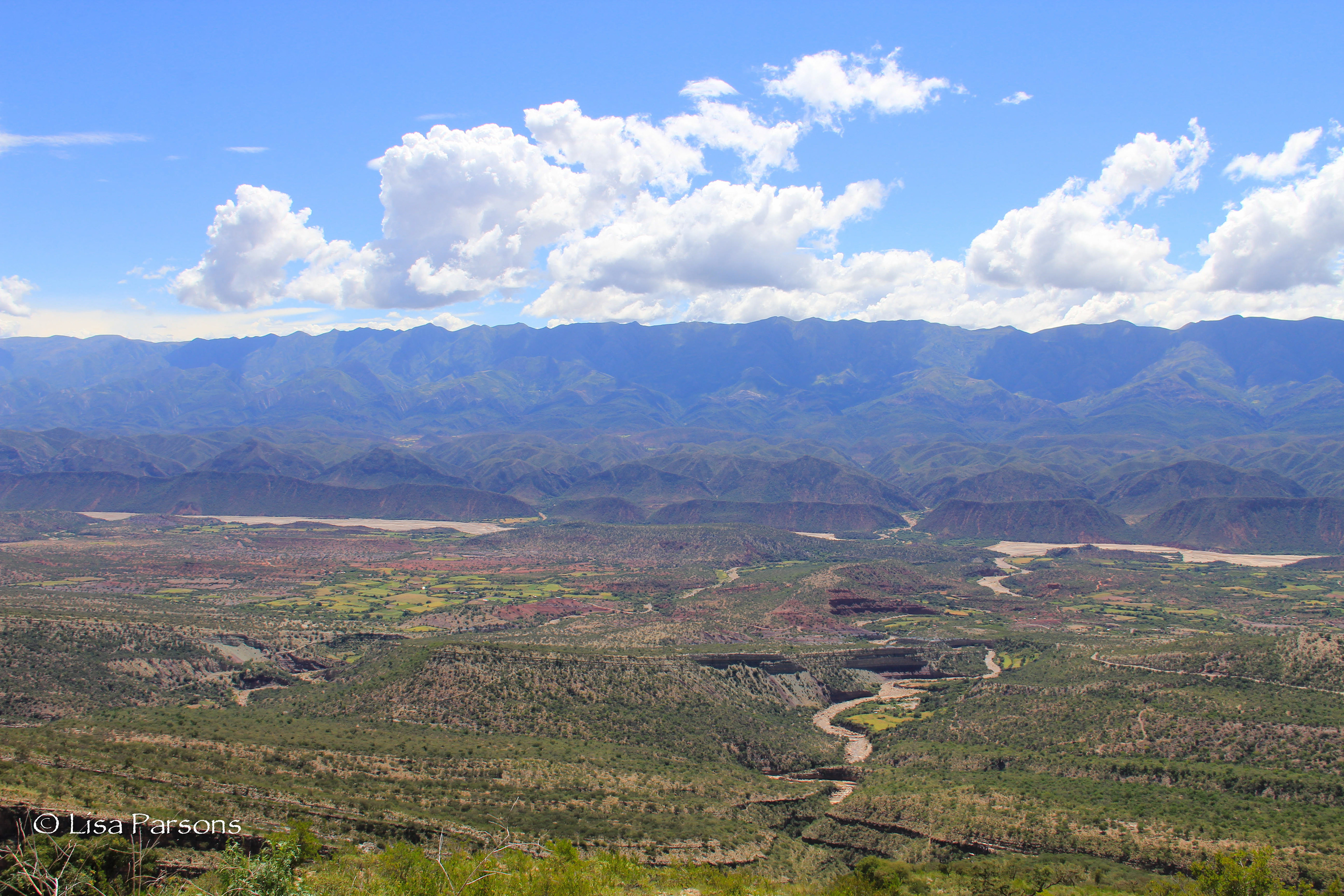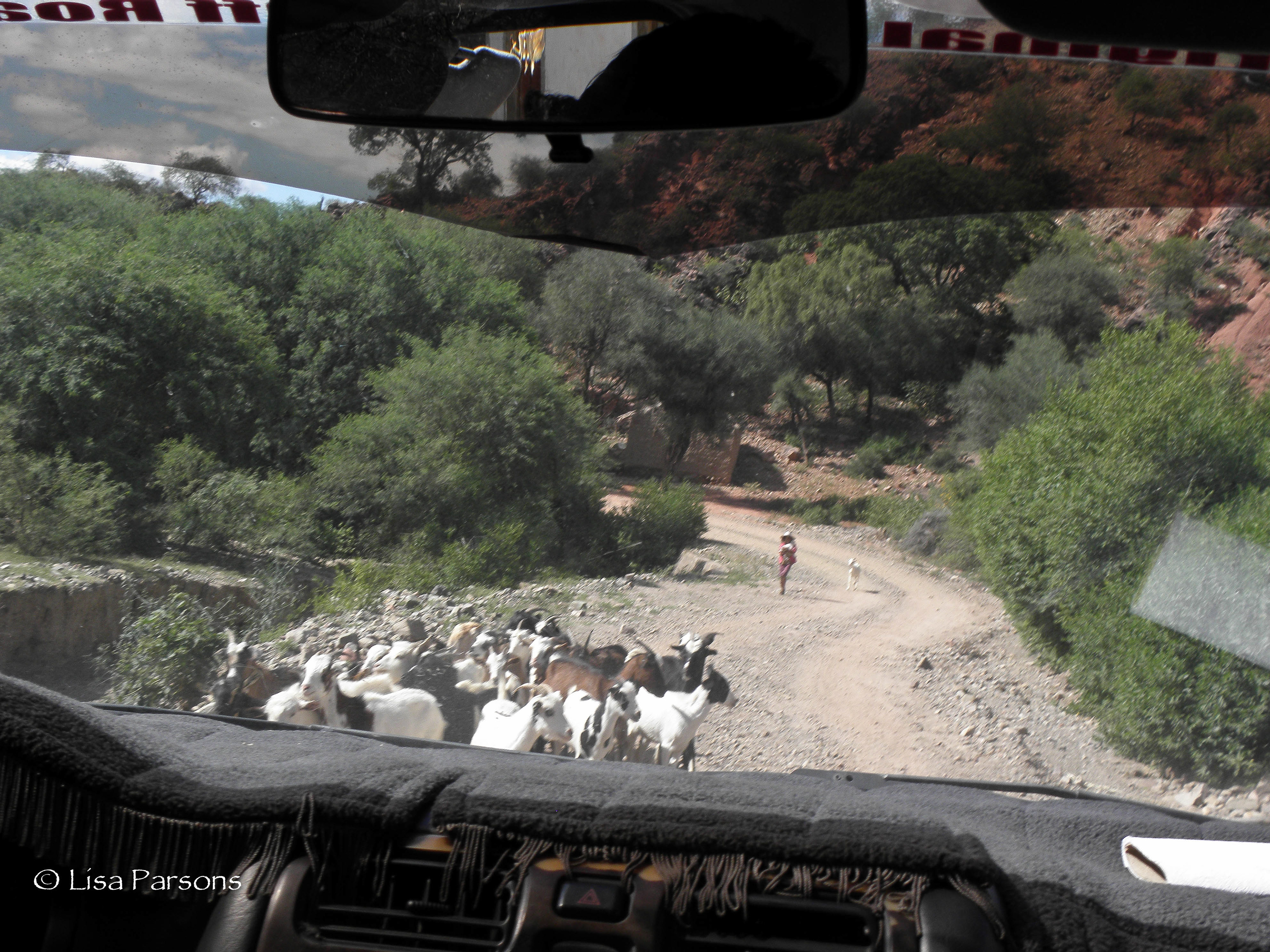 Tráfico boliviano.
Bolivian traffic.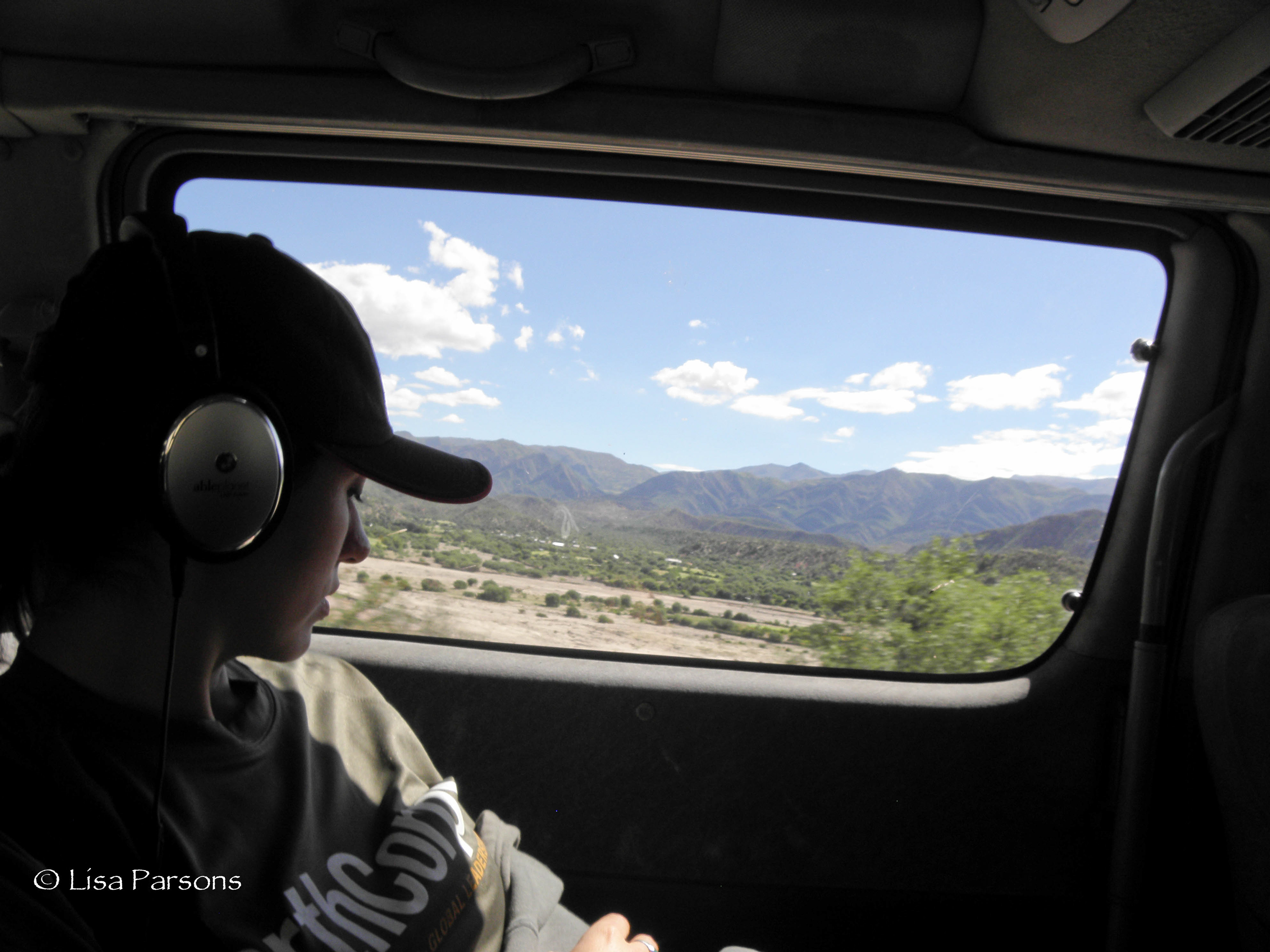 Nikolita durmiendo.
Nikolita sleeping.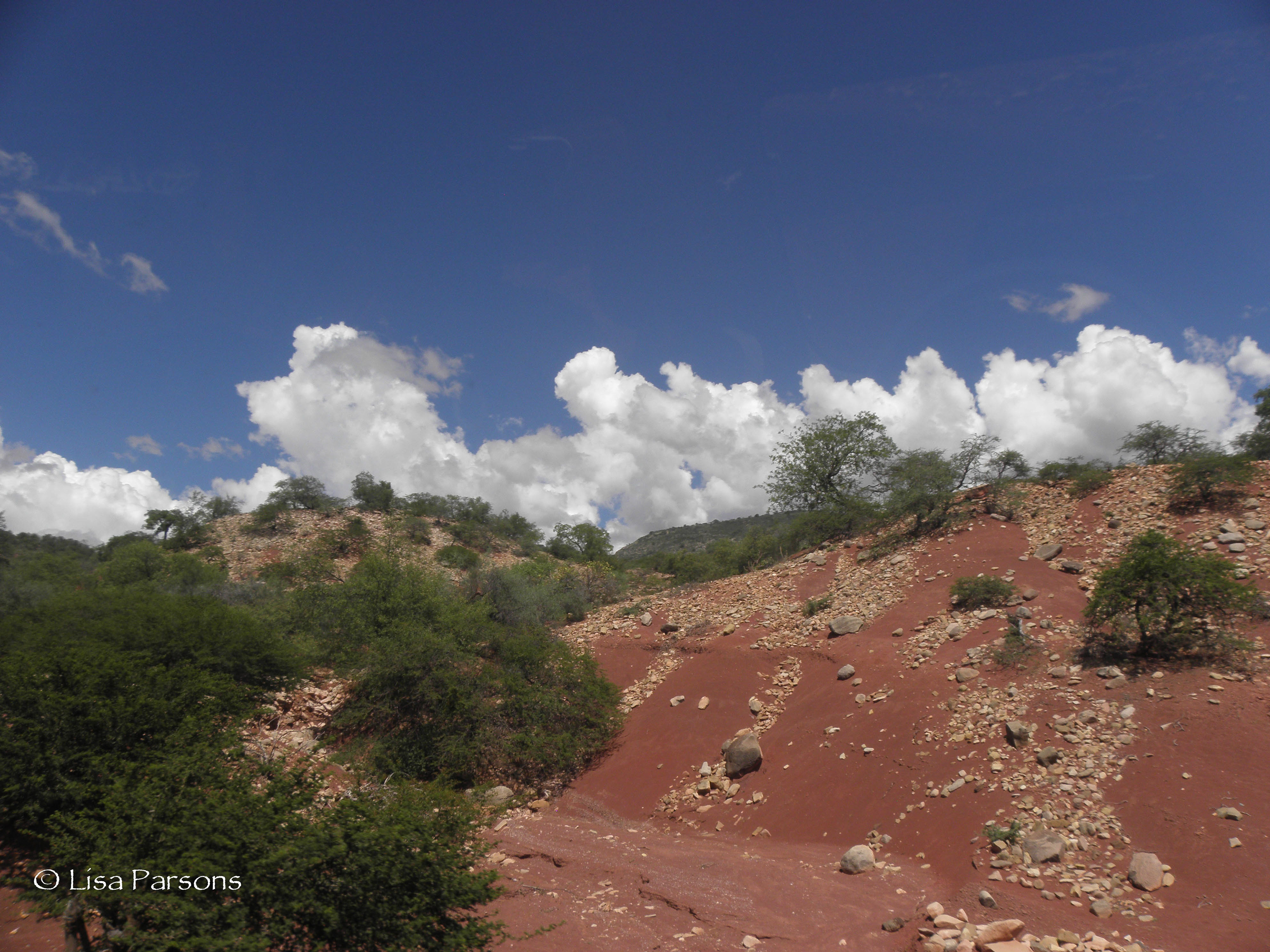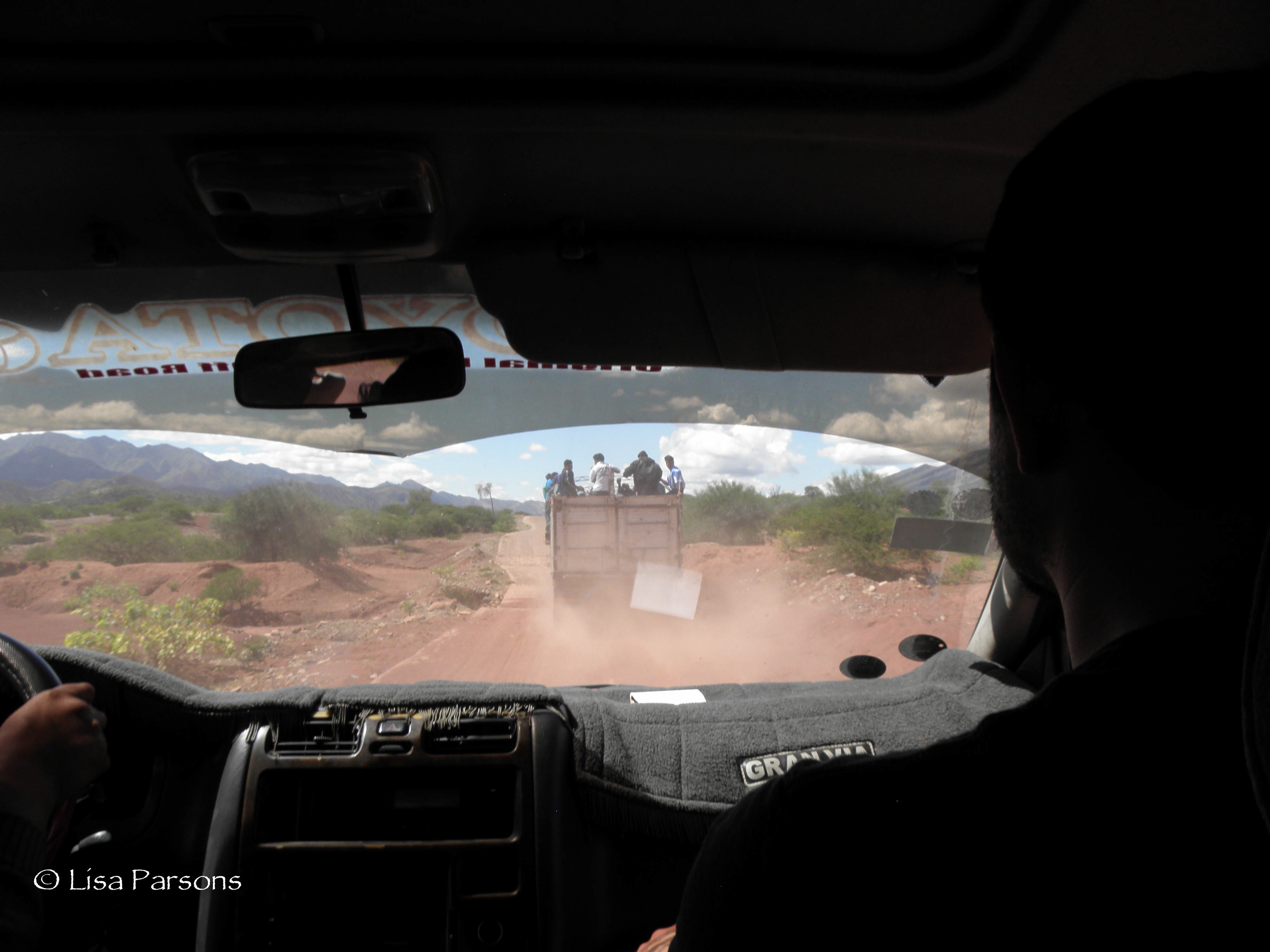 Los trabajadores en un camión.
Workers on a truck.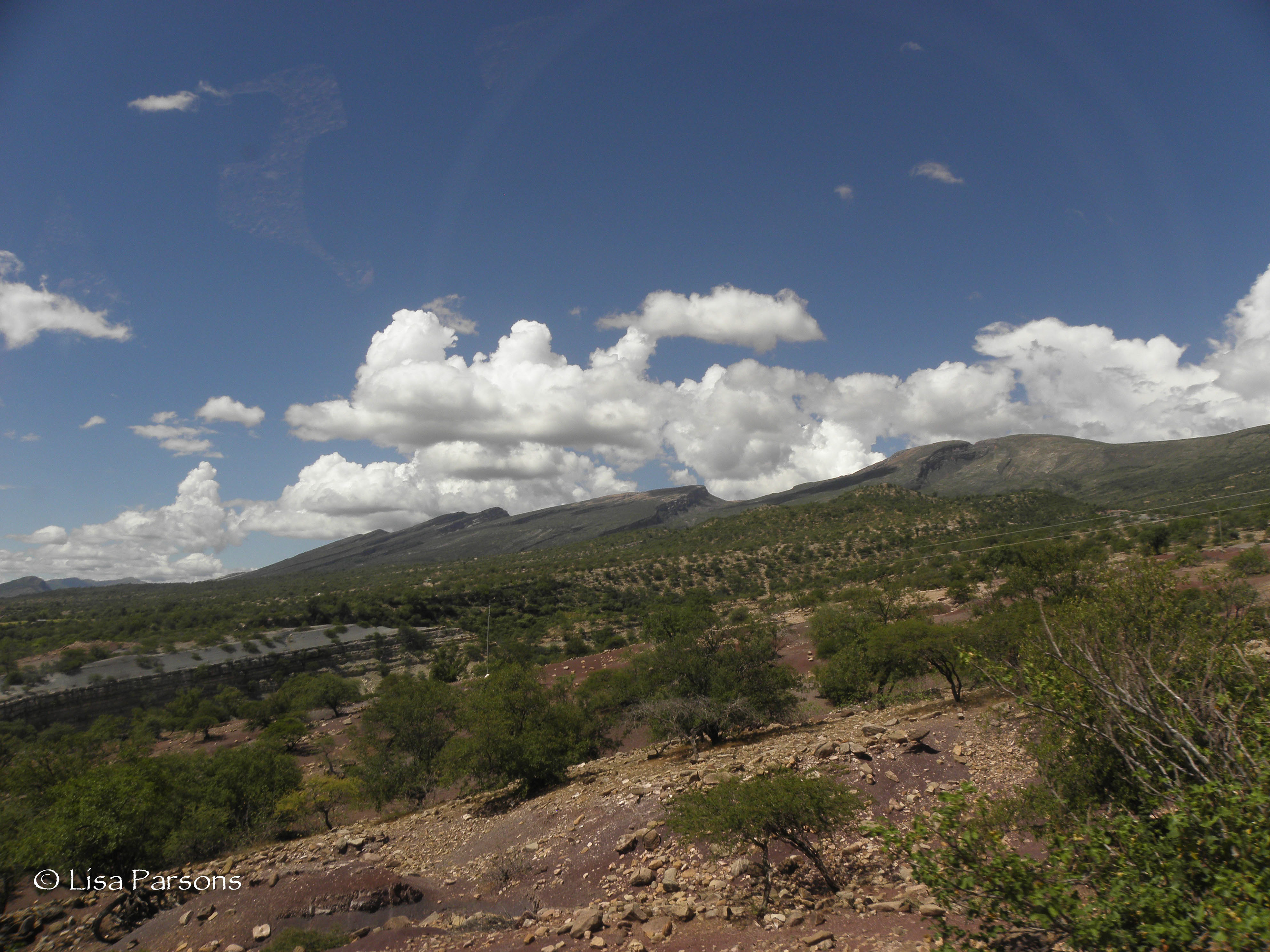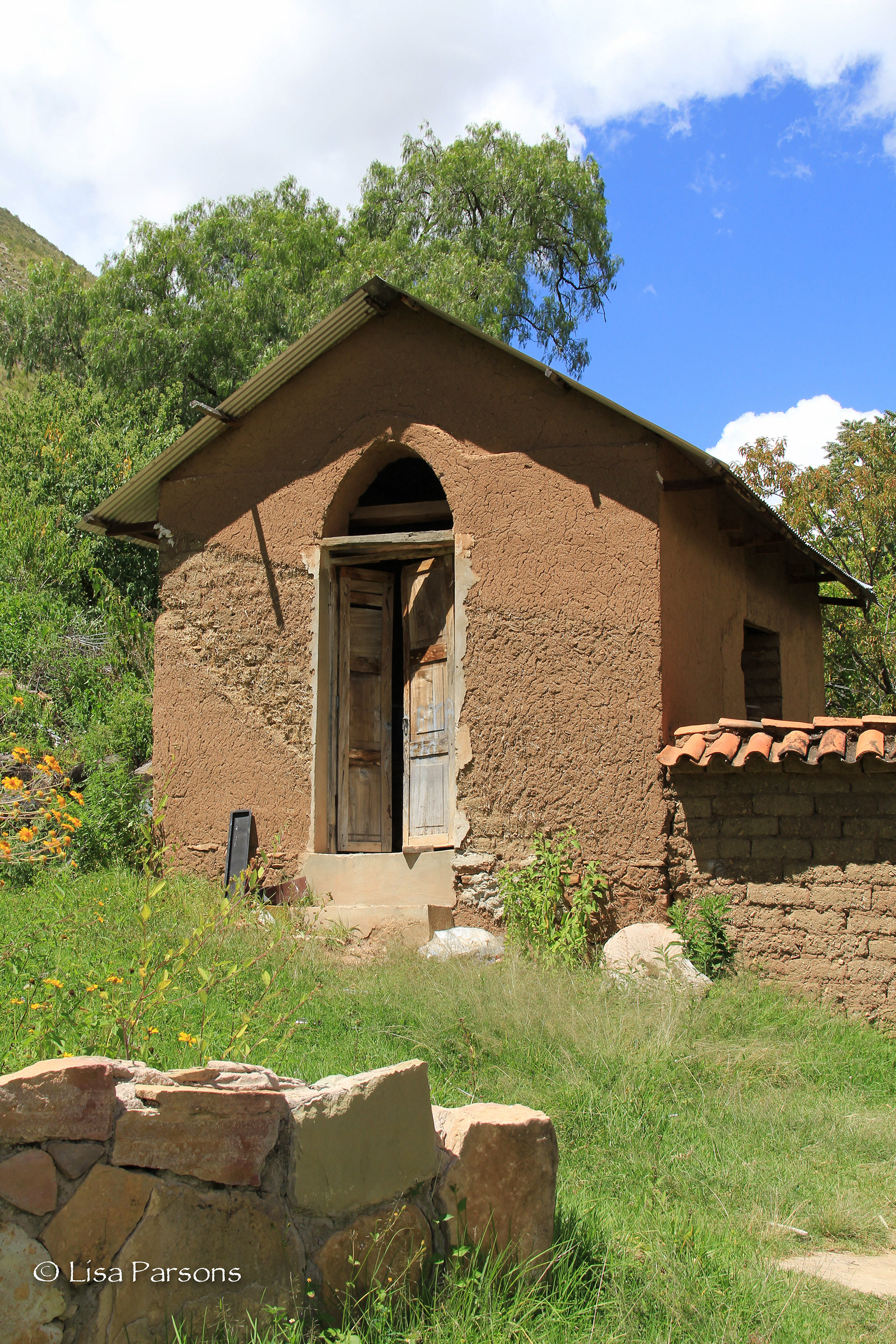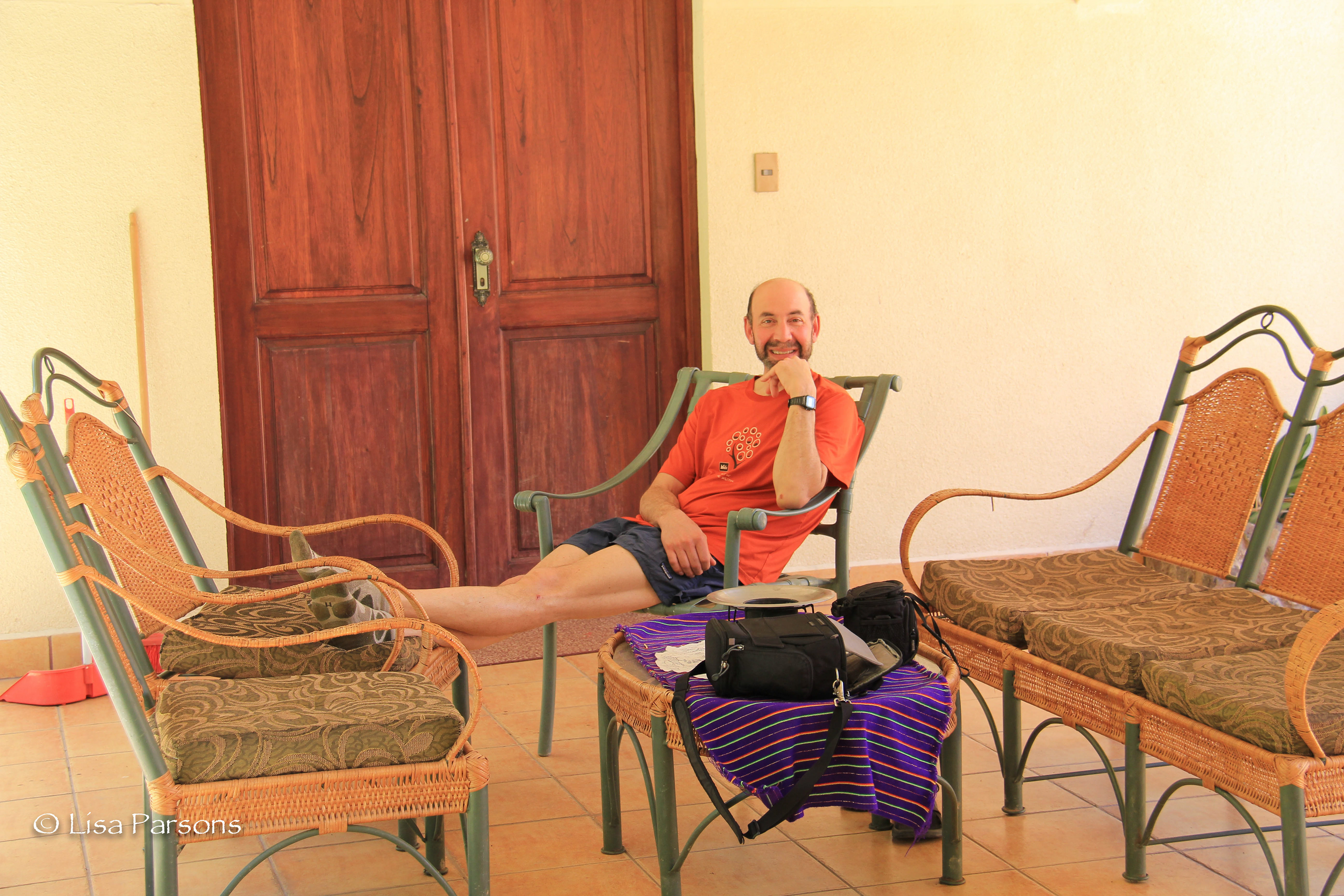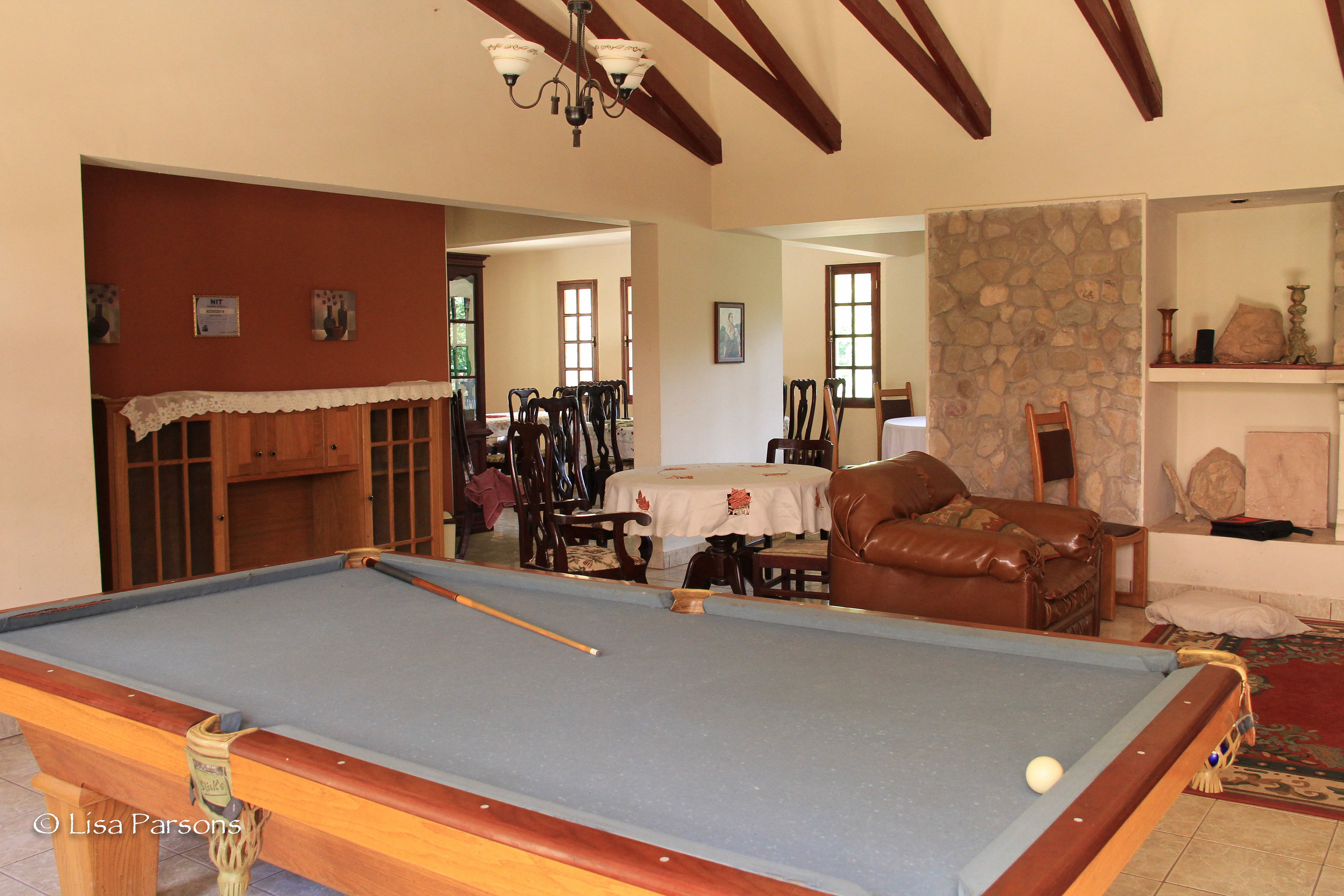 La sala de entretenimiento.
The entertainment room.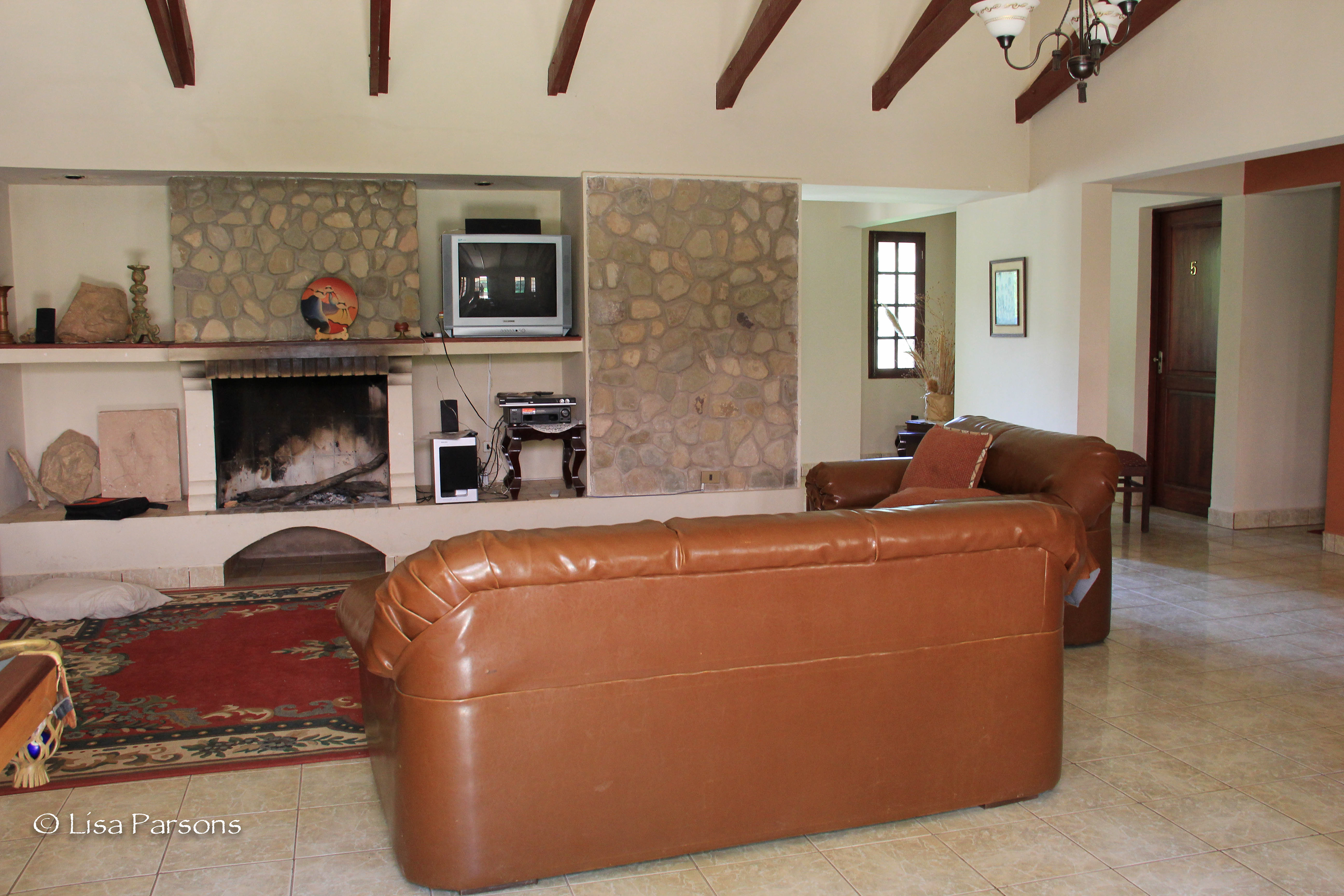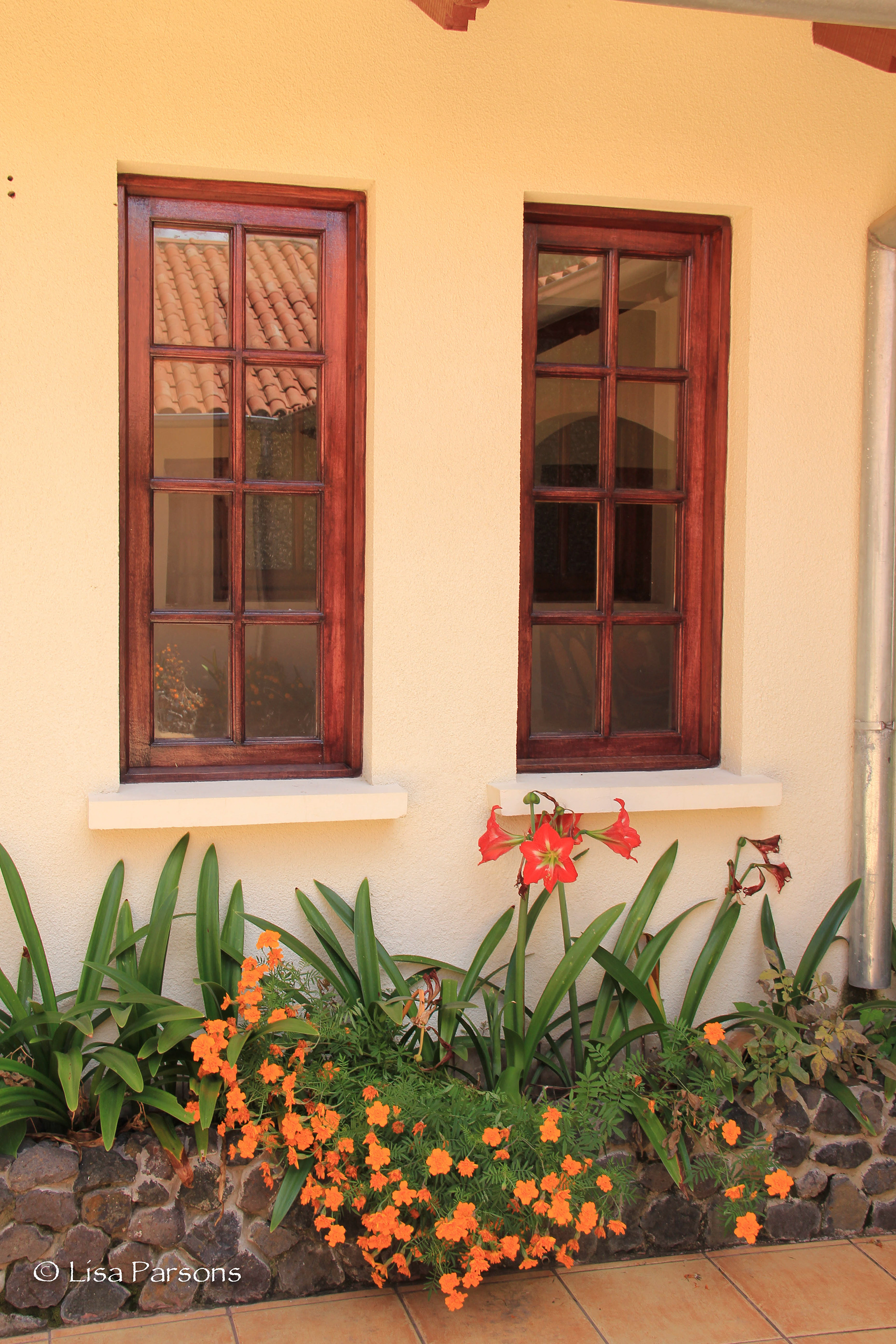 Dos ventanas.
Two windows.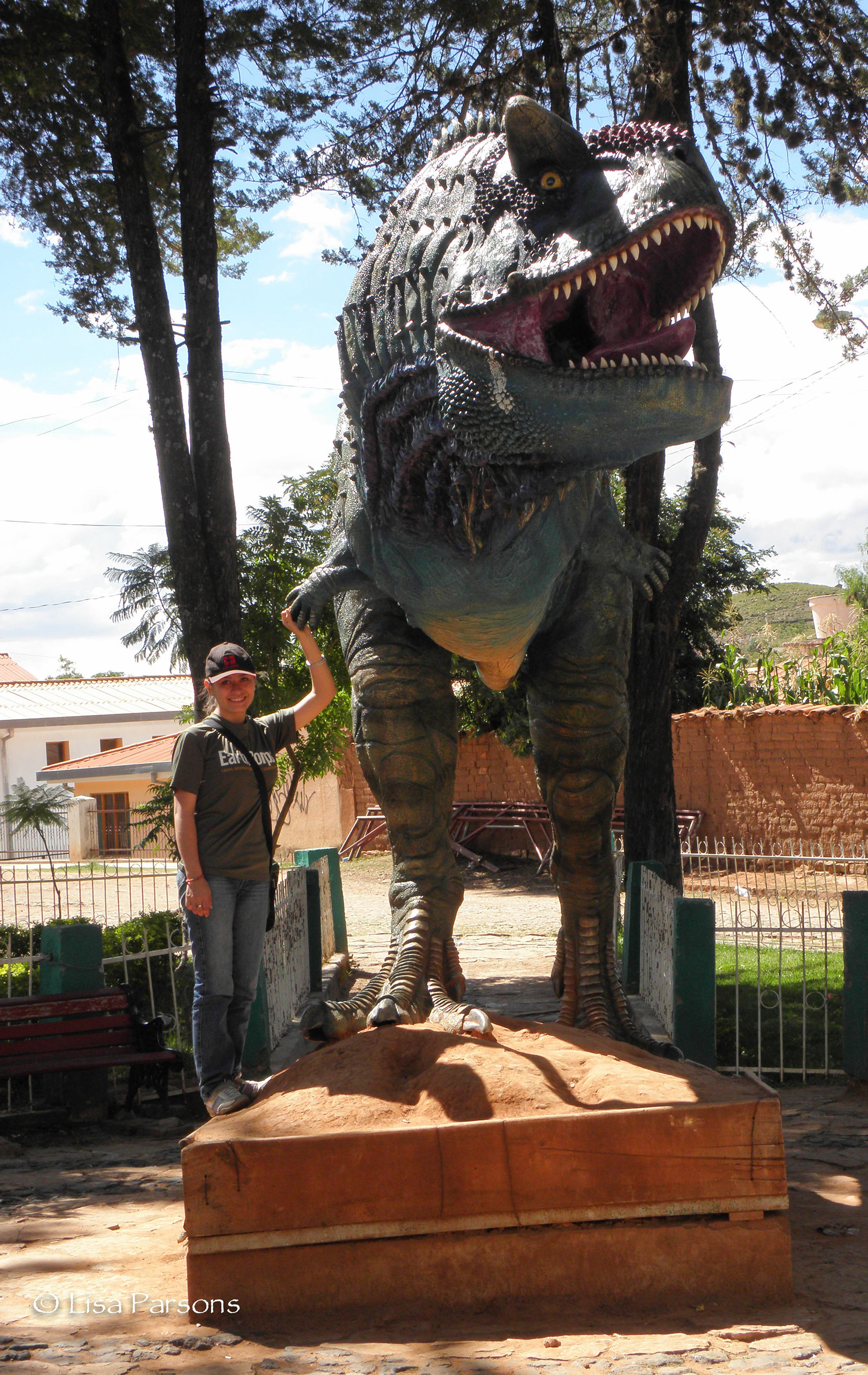 Niki y la estatua del dinosaurio.
Niki and the statue of the dinosaur.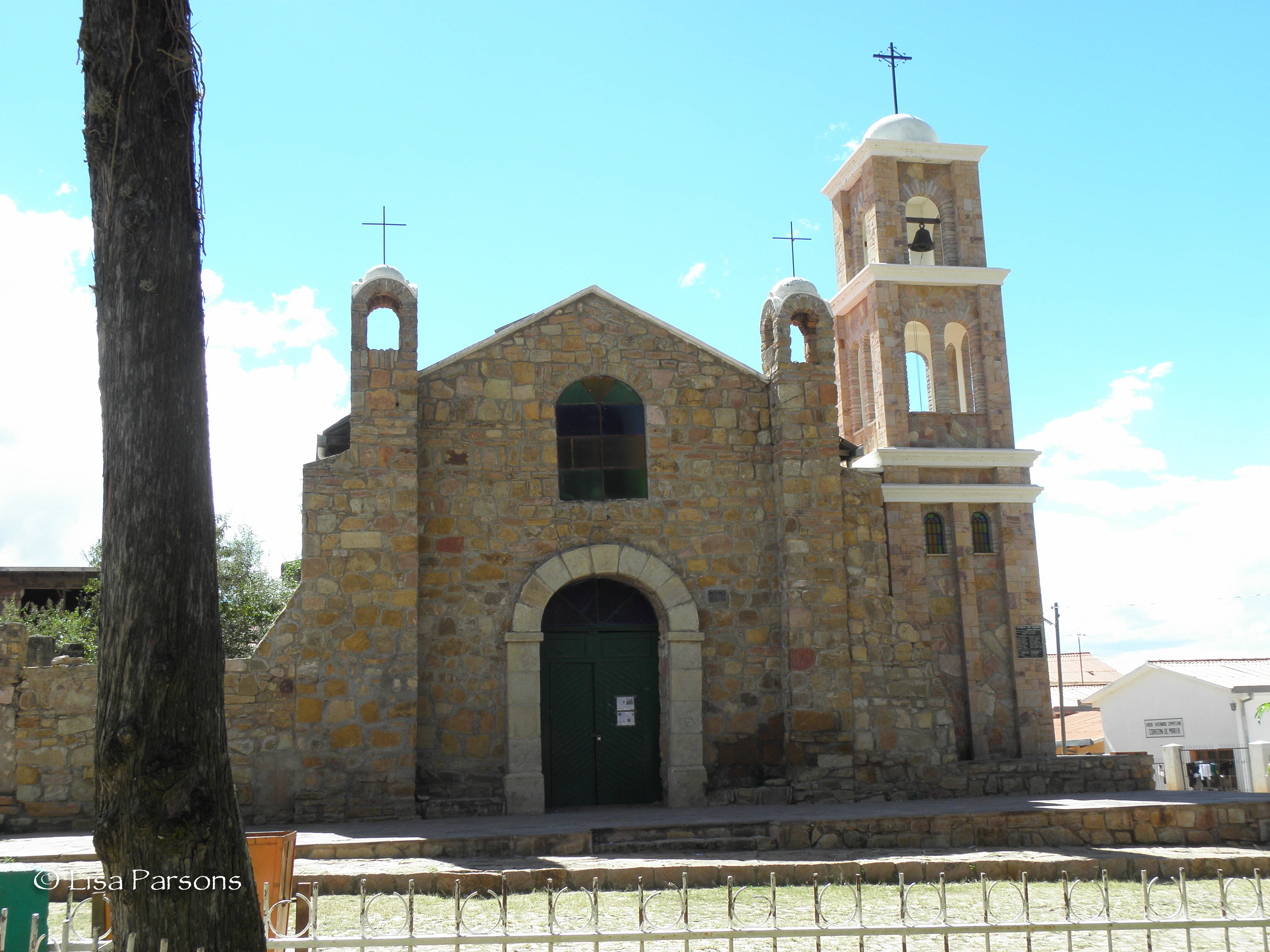 El catedral.
The cathedral.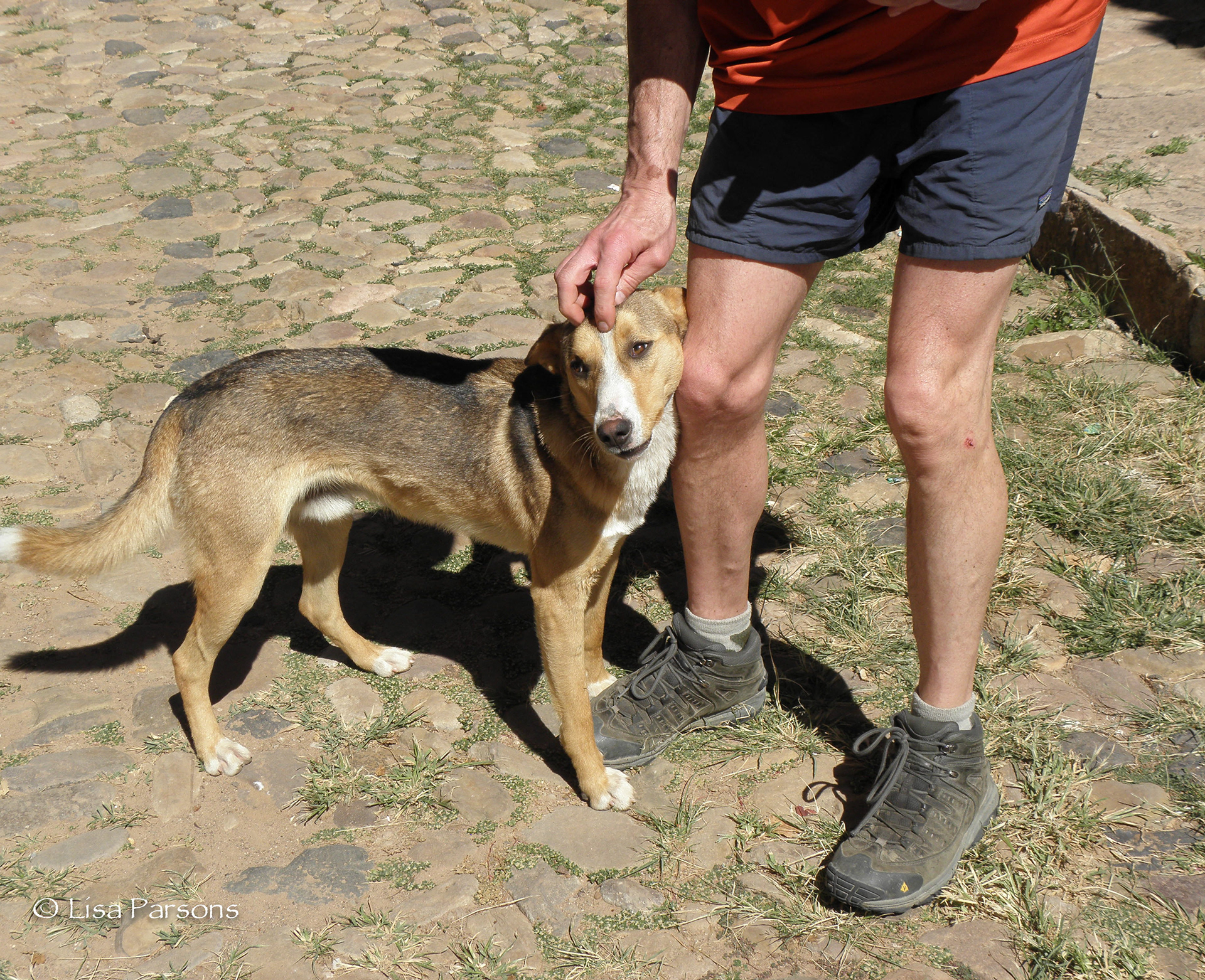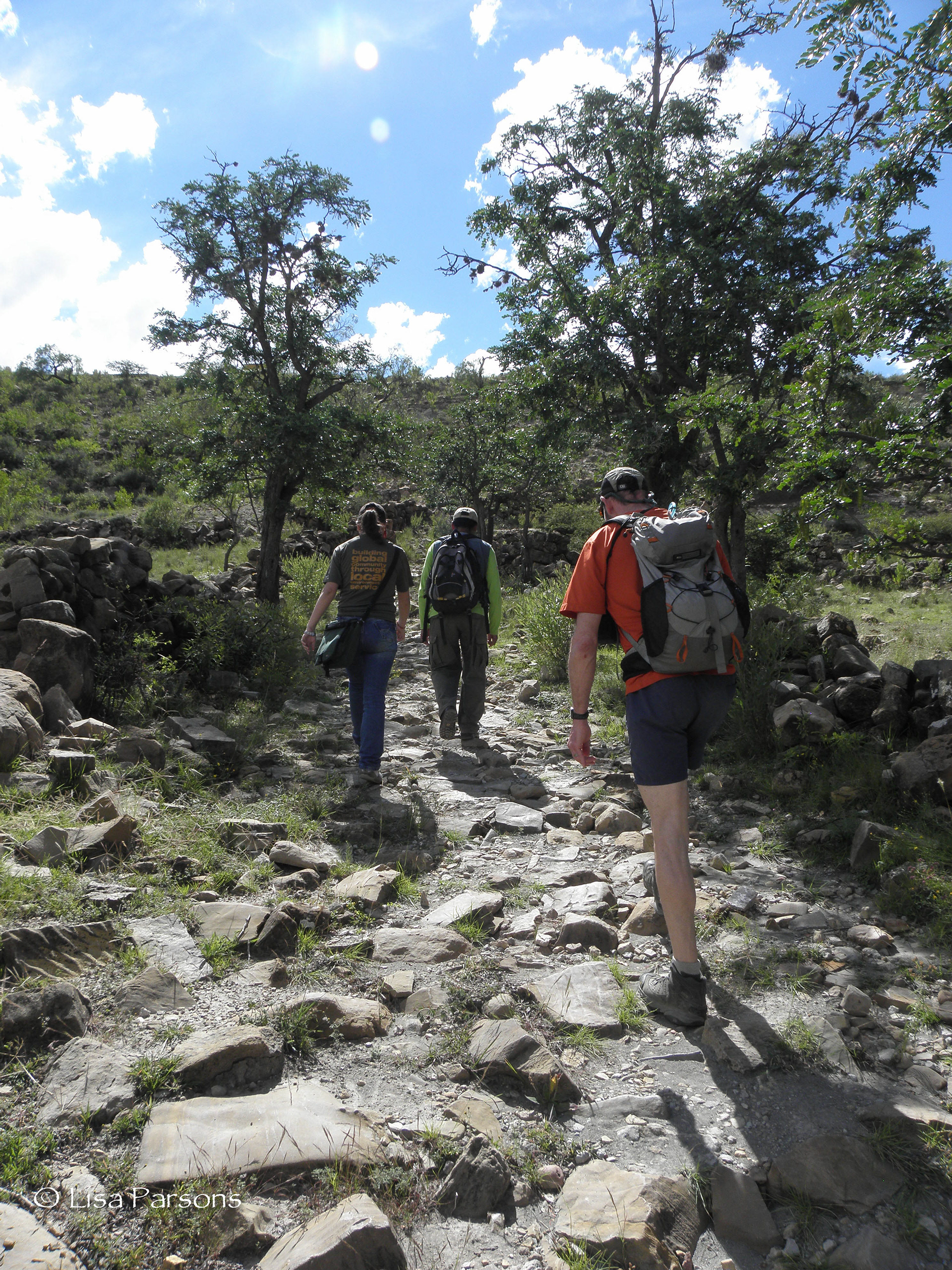 The hike to see the foot prints of the dinosaur.
The hike to see the dinosaur tracks.