This was Day 3 of our trip.  A rest day in this great location.  Our camp was between a river we had crossed in the 4 wheel drive vans and a beautiful creek that flowed into the river through the bright green meadow.  David and i took a hike up the surrounding ridges to get a better vantage point to see the country we were riding through for the next 10 days.  On our way up we met up with Puje and another woman on the trip, Jen.  The mountains and valleys are mostly gentley sloped green pastures for the many different herds of animals owned by the nomadic Mongolian herdsmen.  Here we had a large herd of Yaks herded around our camp.  I loved the sound of the Yaks mooing.  Their sounds remind me of the hippos in Africa or my dog Taz when he is making happy sounds.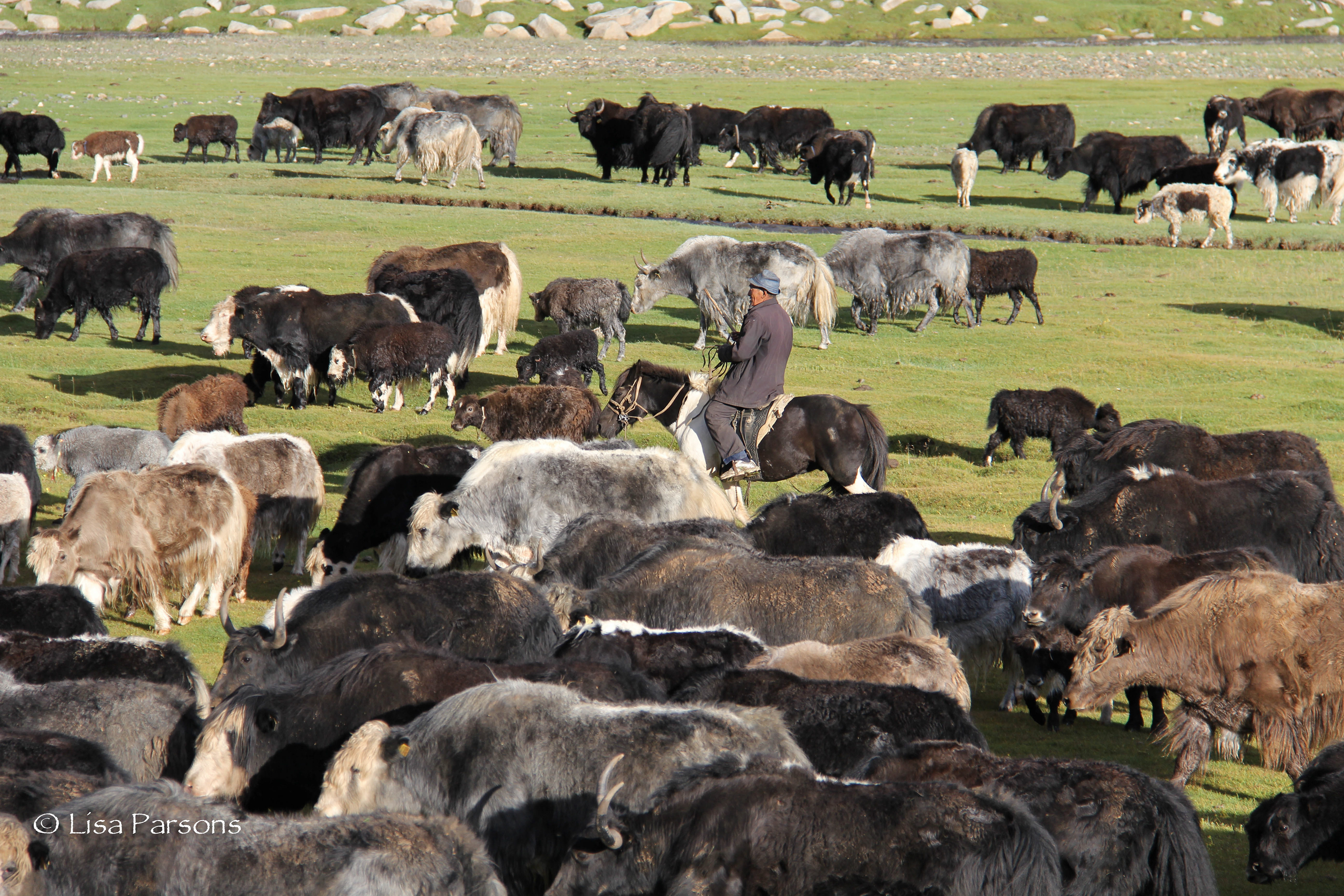 An older Mongolian herdsmen moving the Yaks along.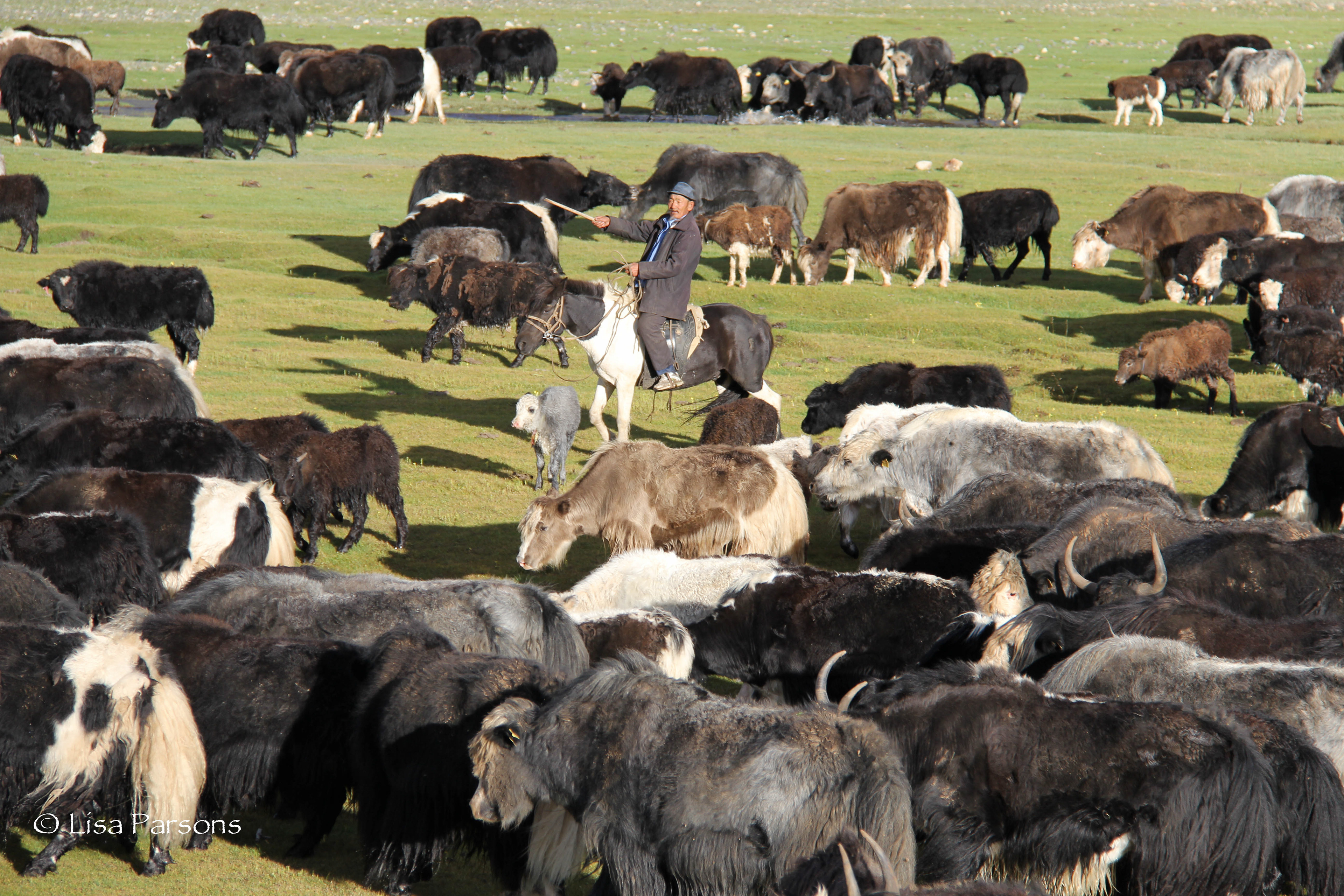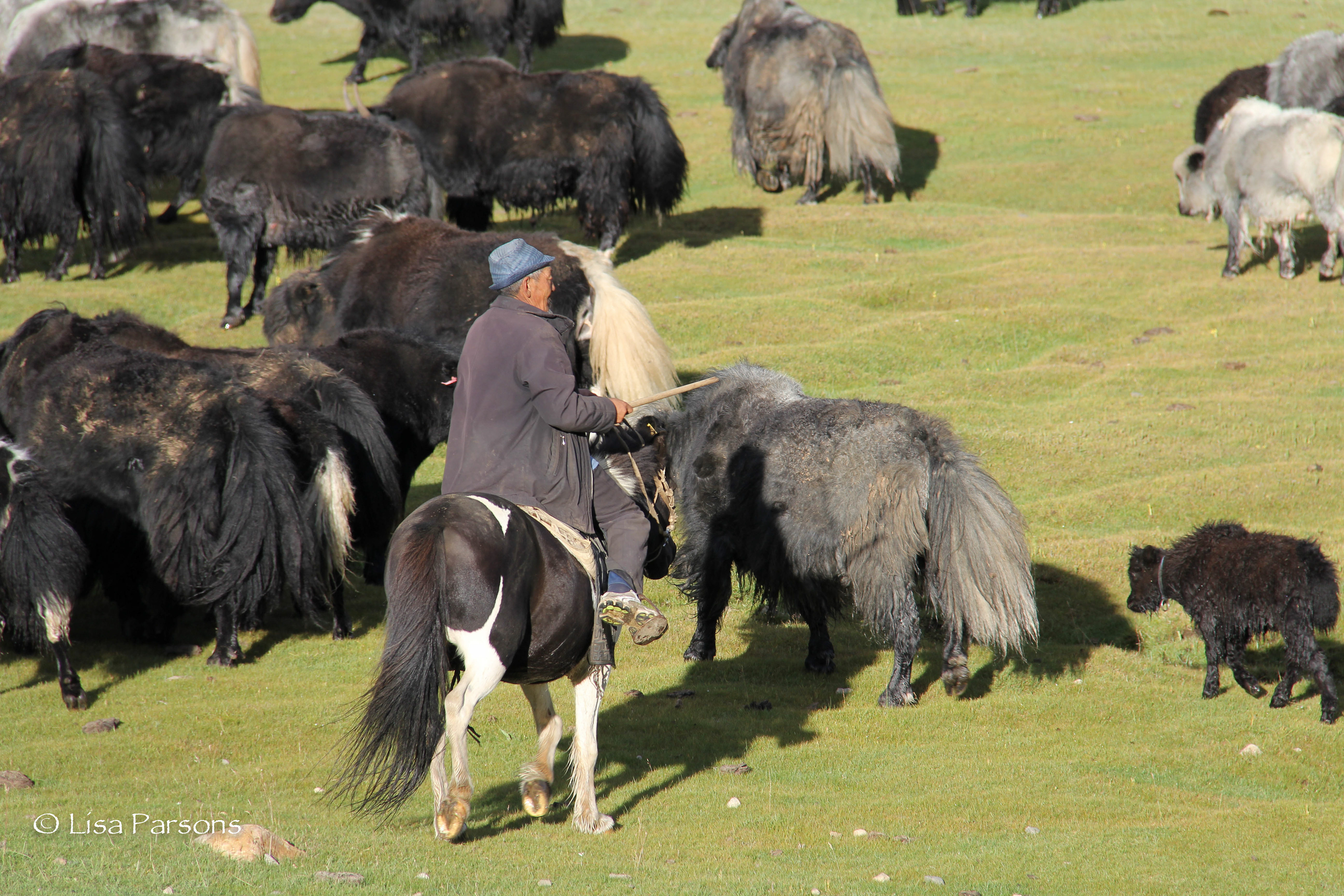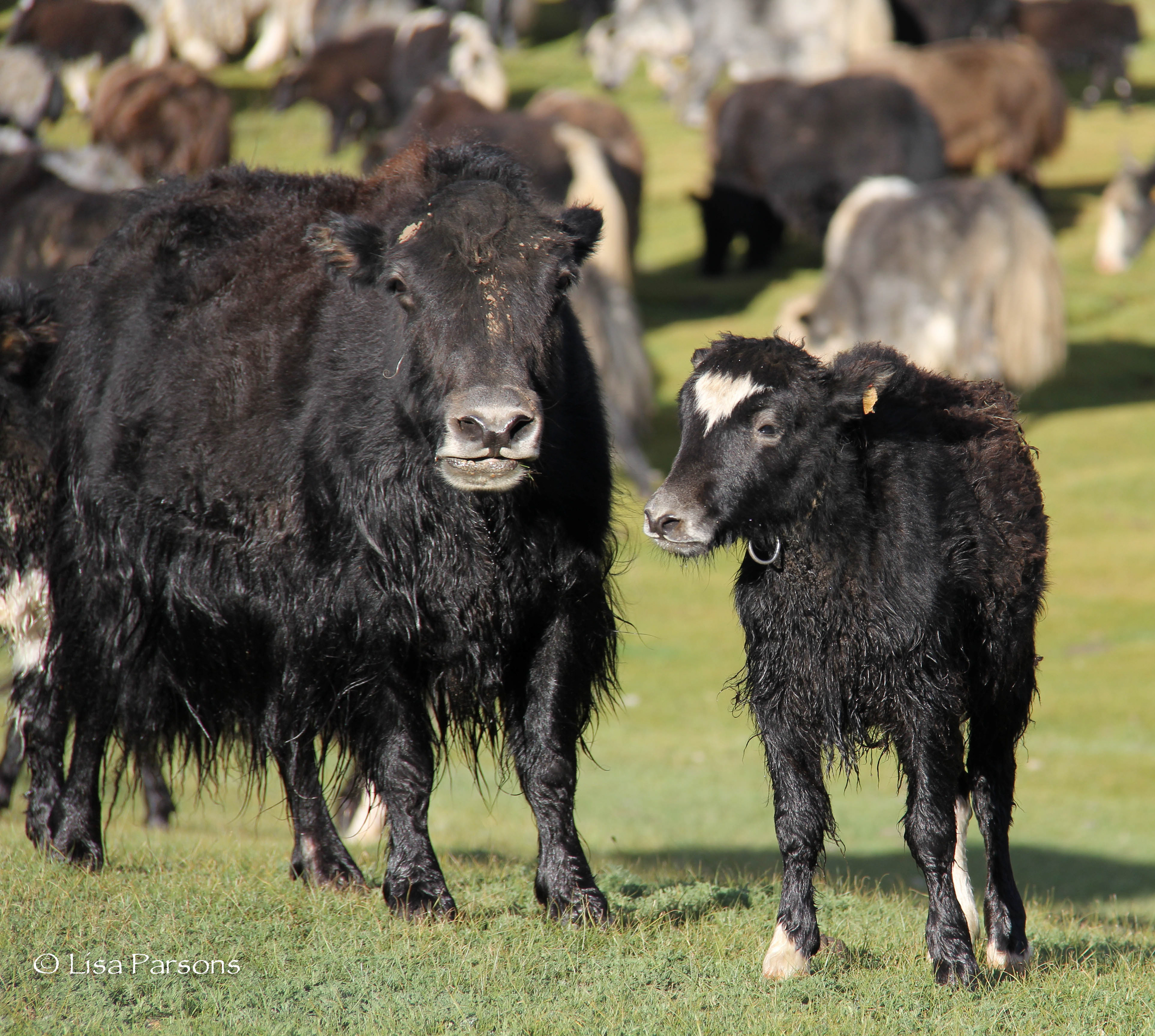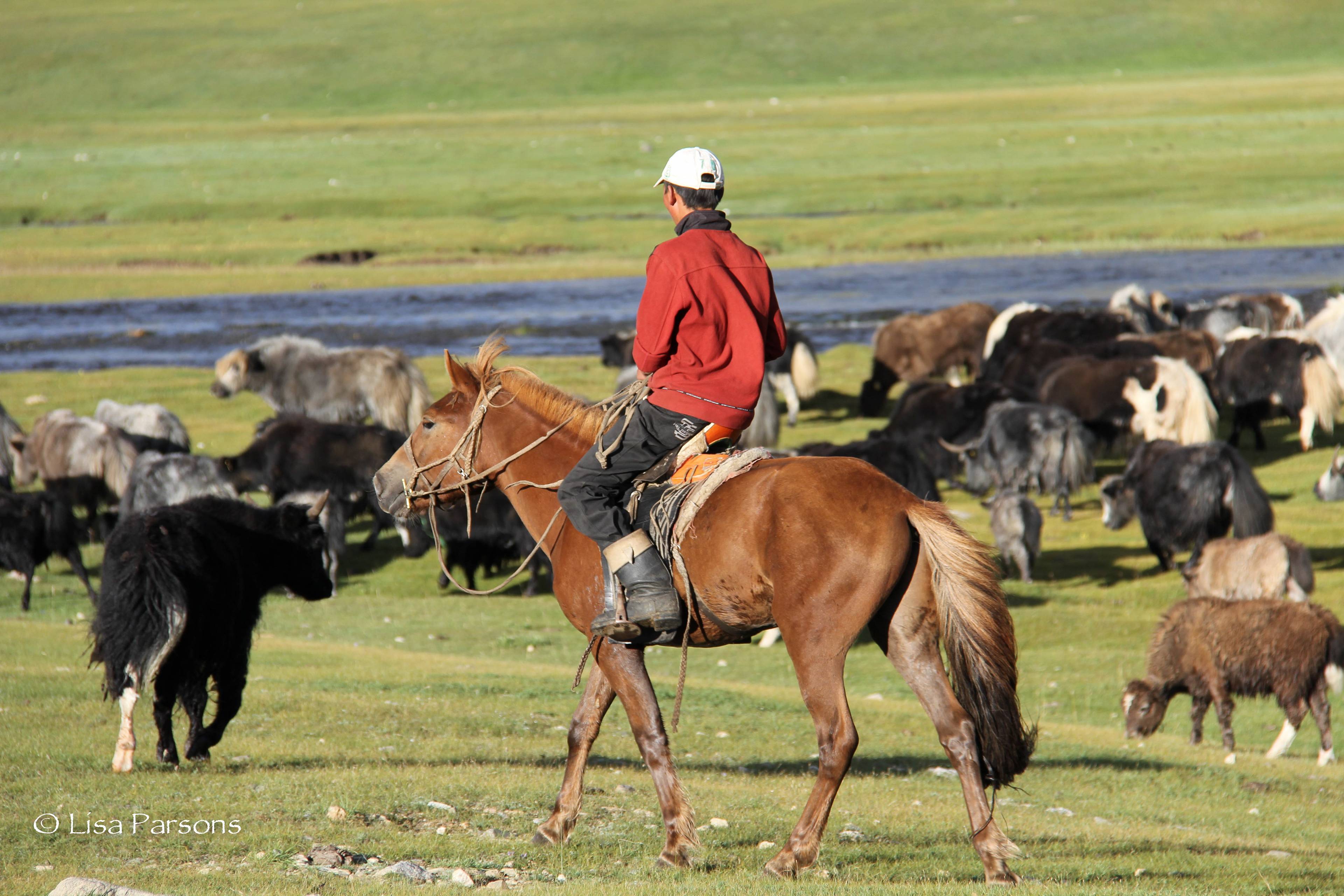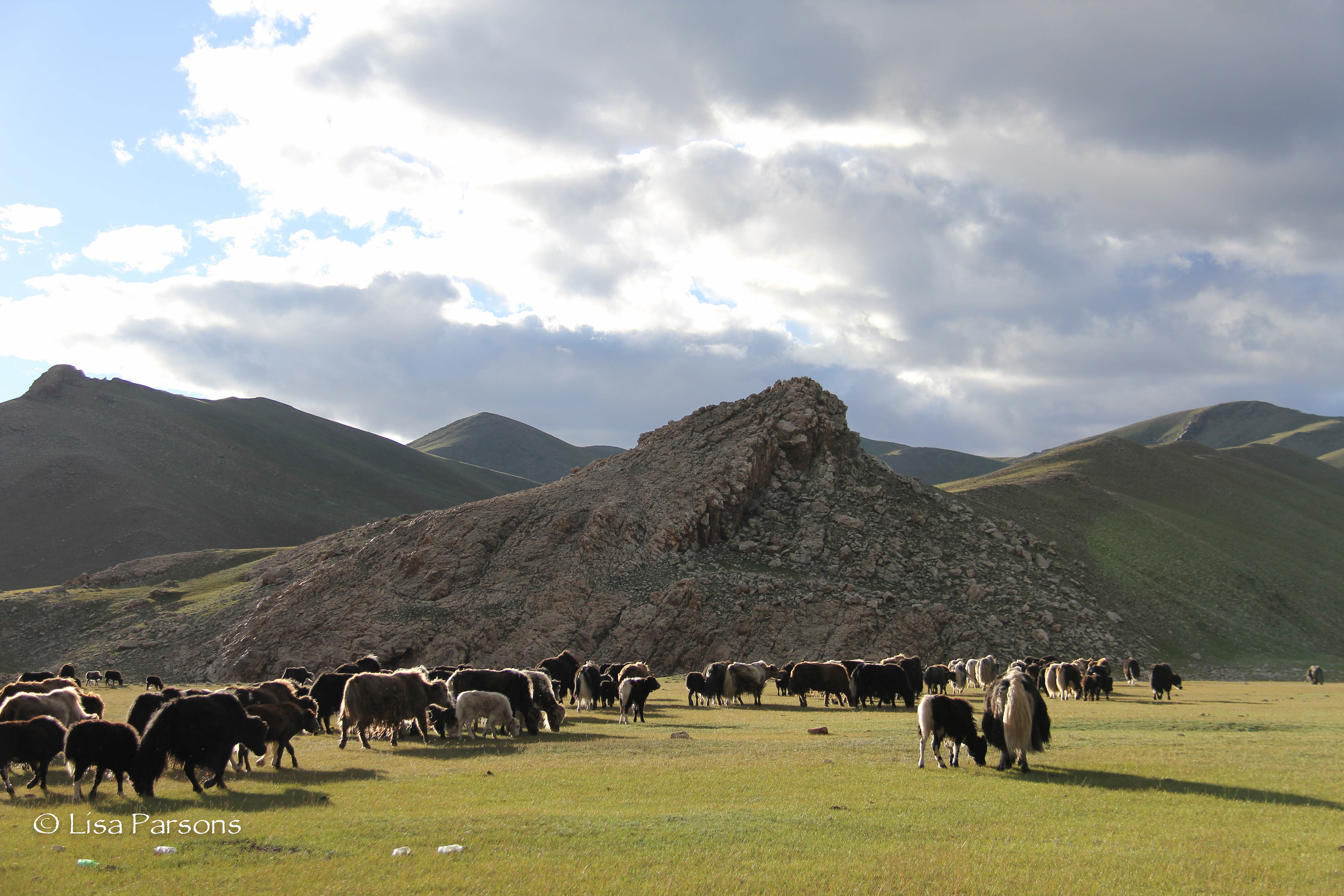 Yaks and the mountains behind us.  We climbed the ones to the right starting at the back and following the ridgeline back to the rocky summit directly ahead.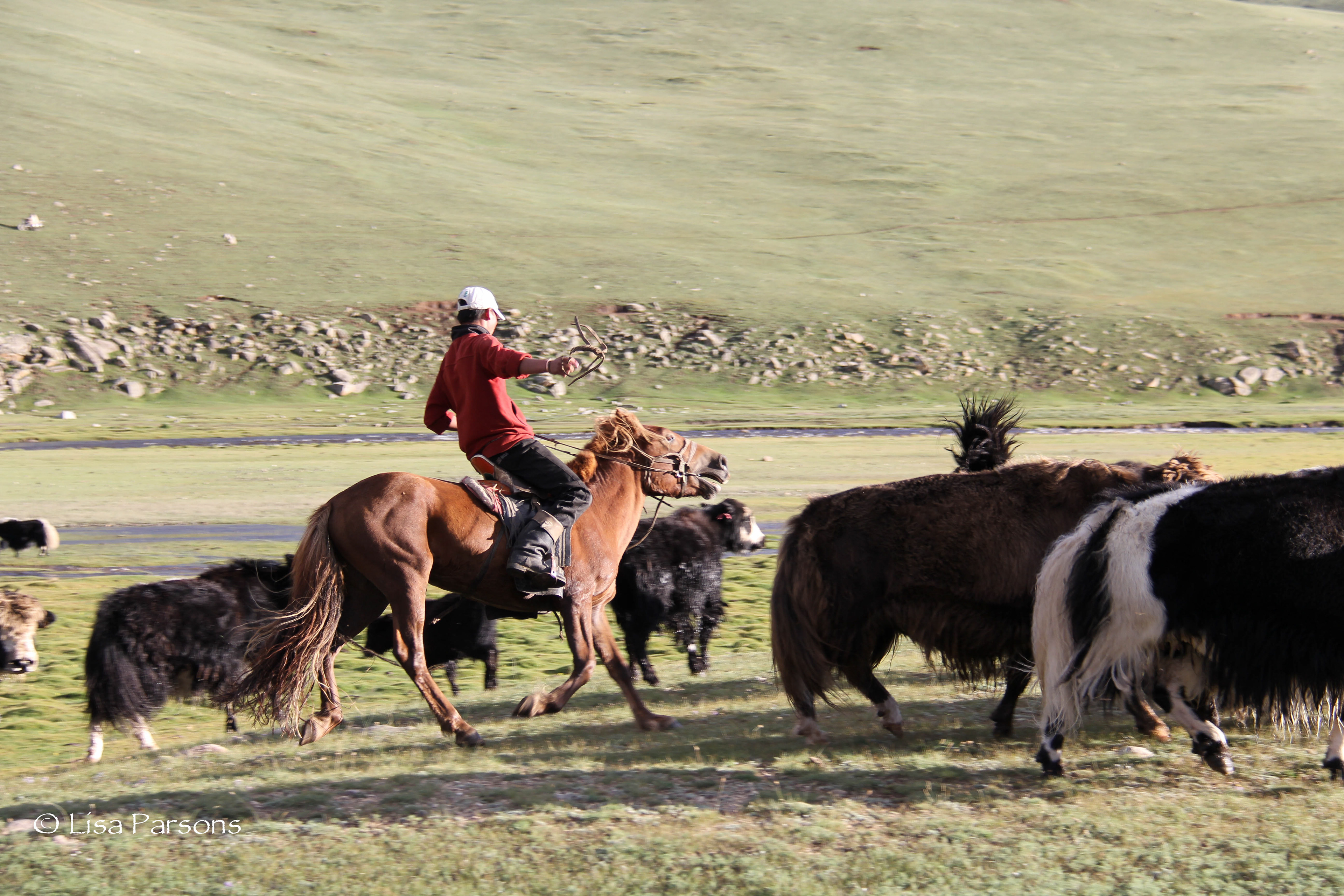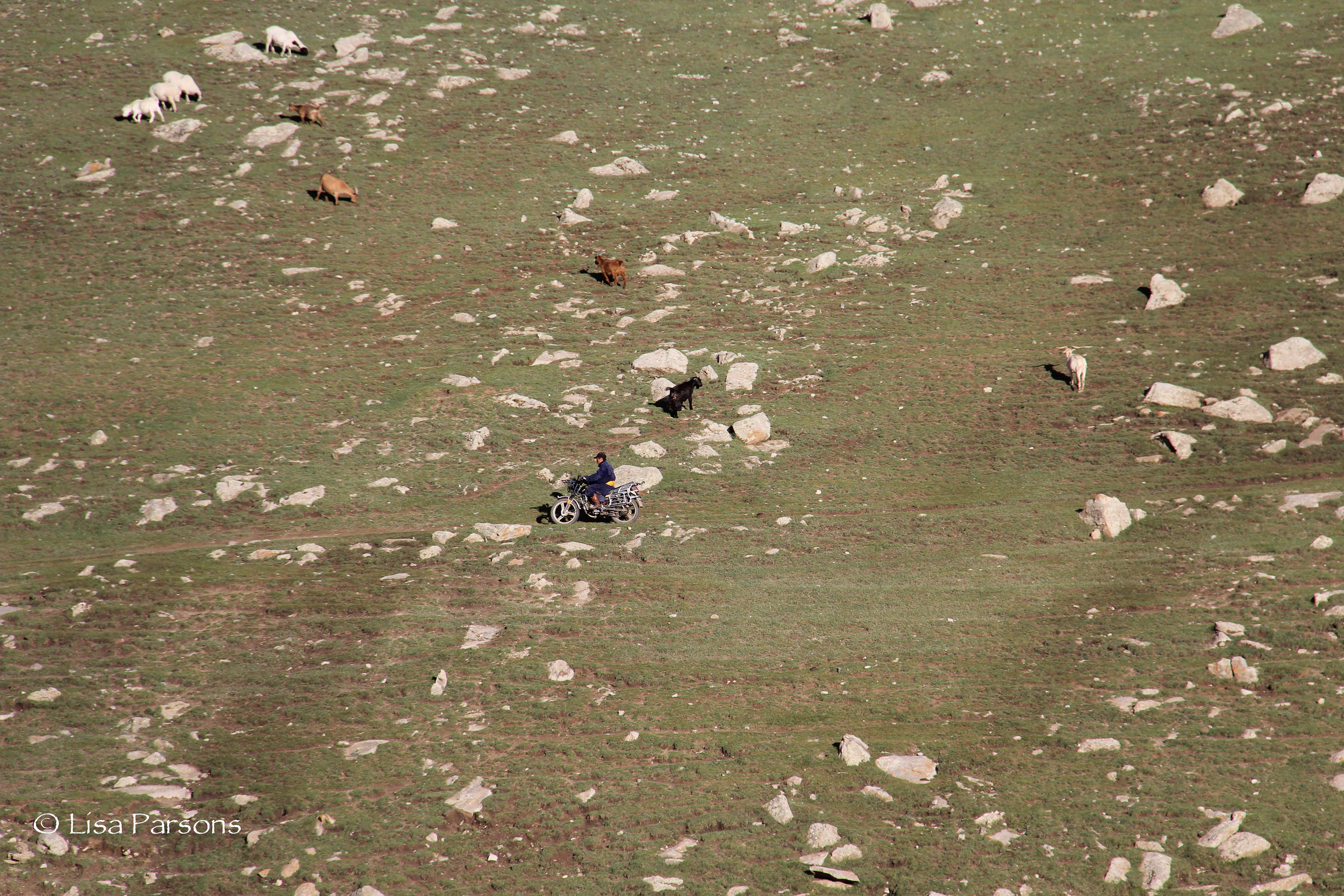 Another form of transportation for herding.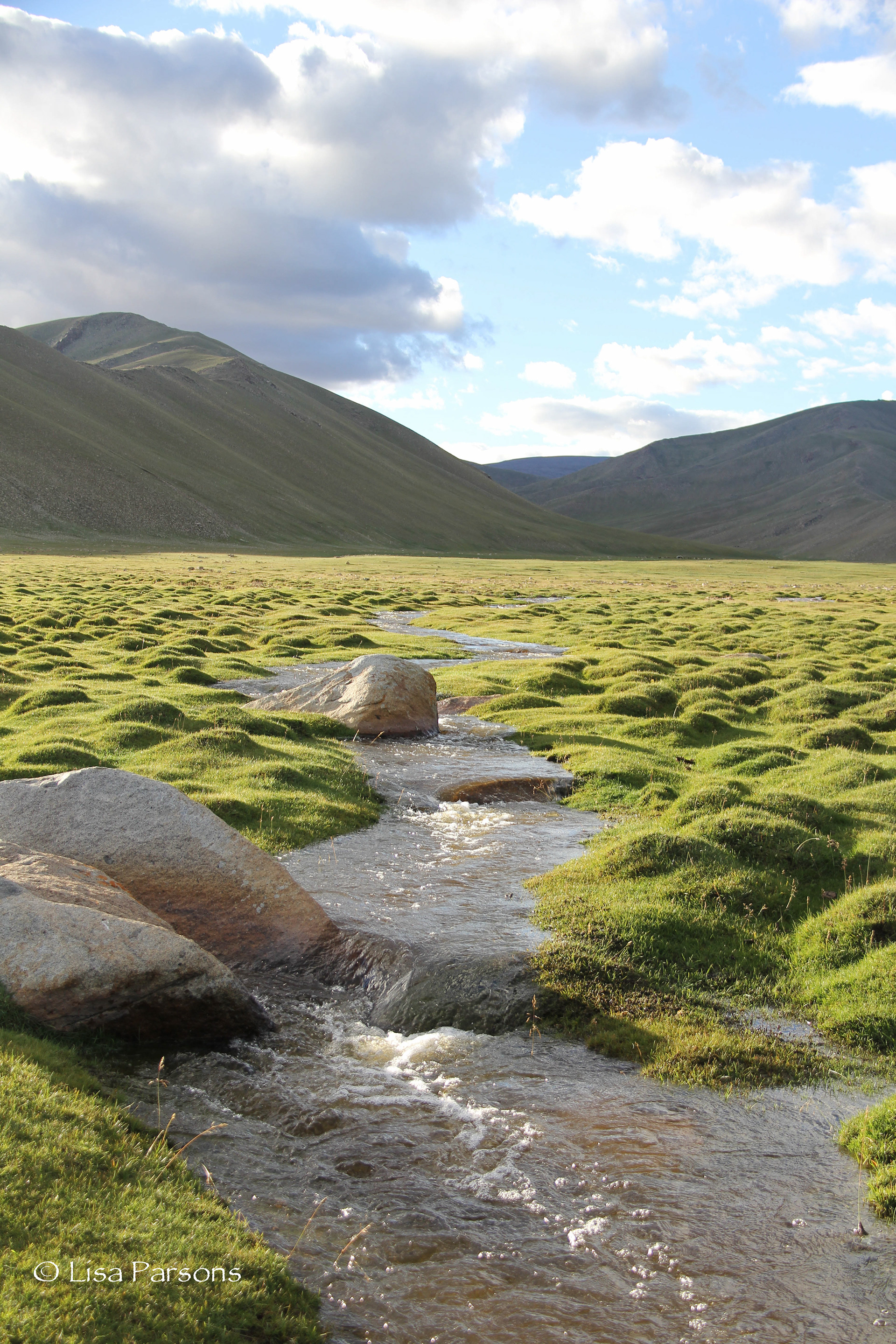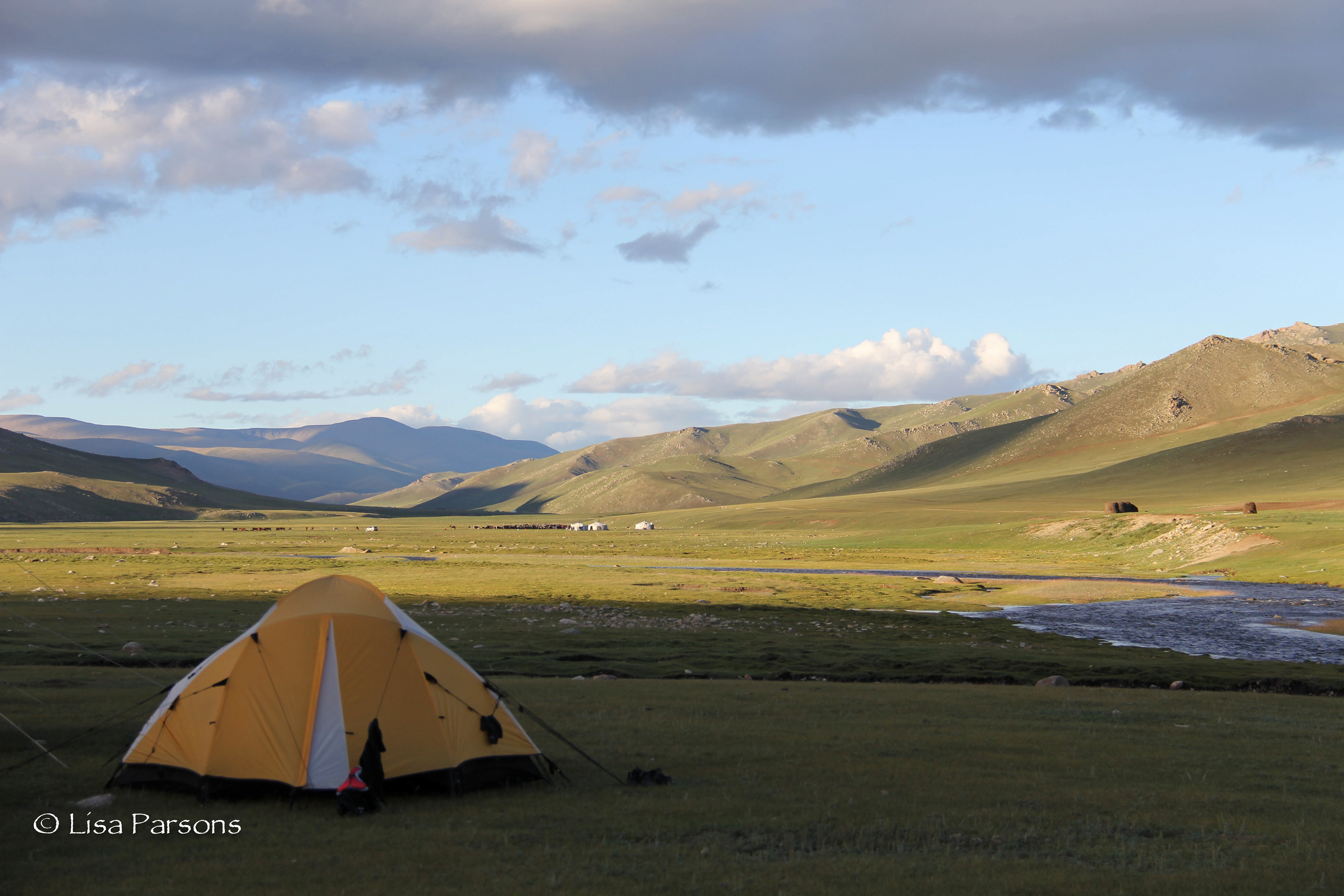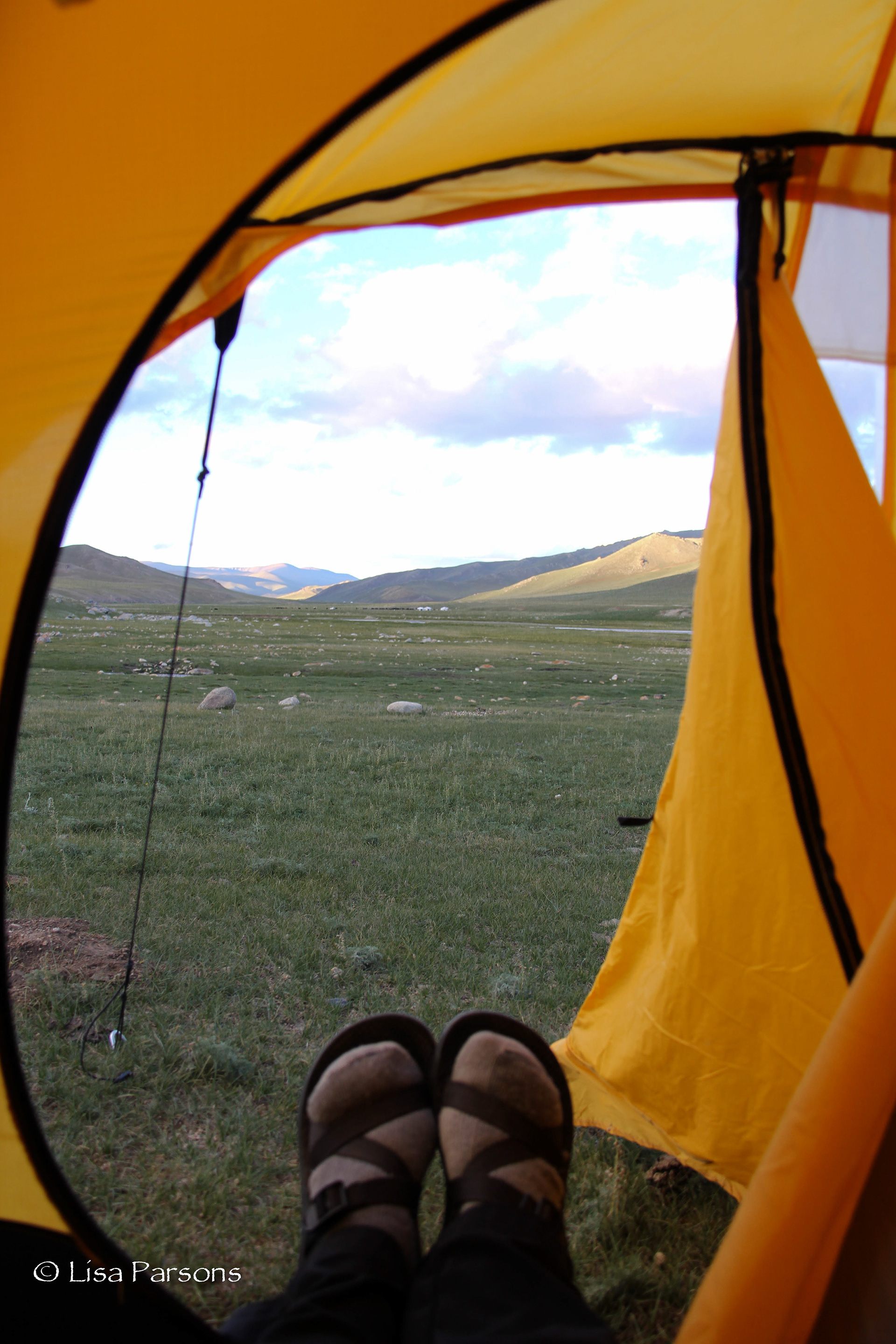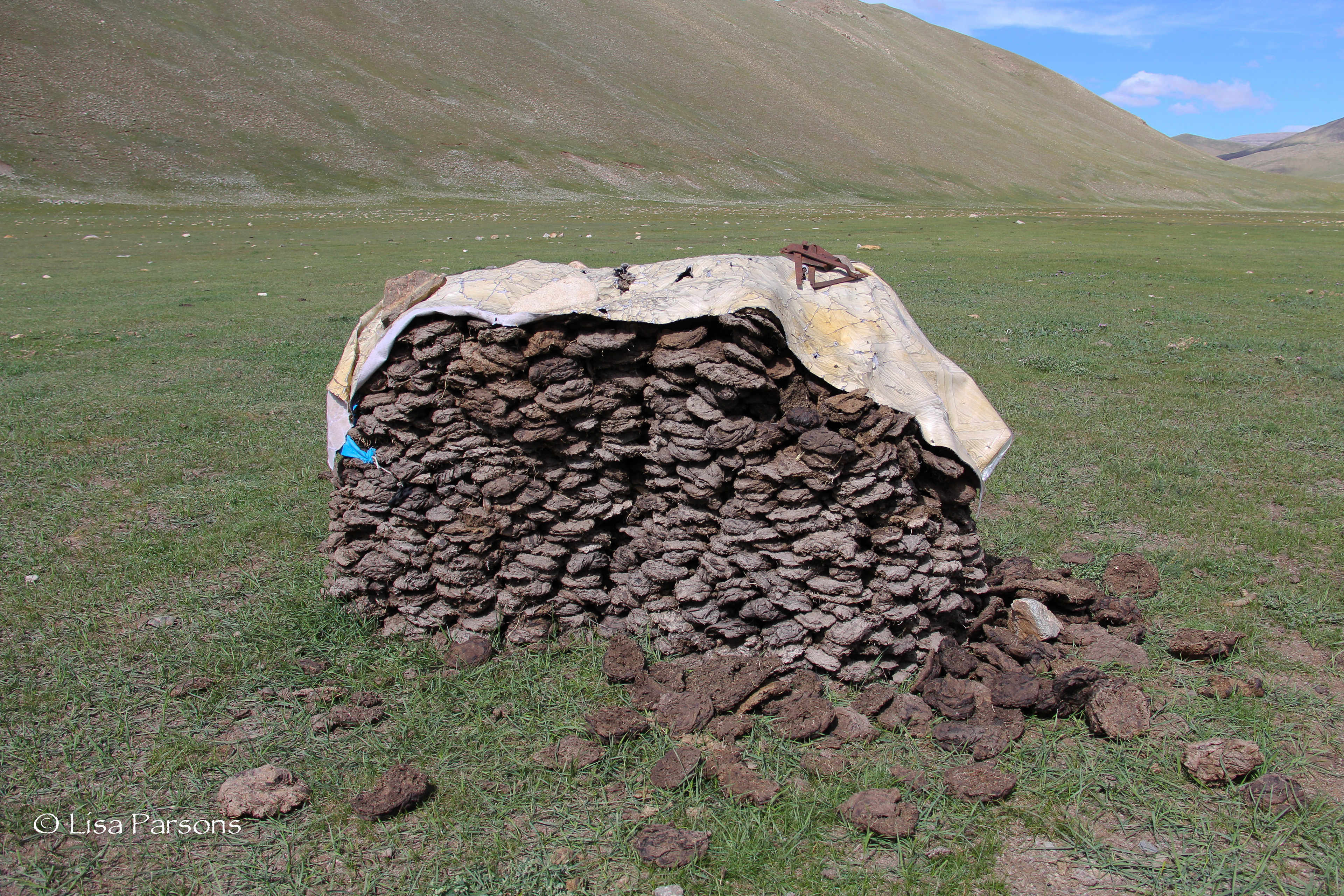 Piled dung for winter fuel for cooking and heating fires in the Gers.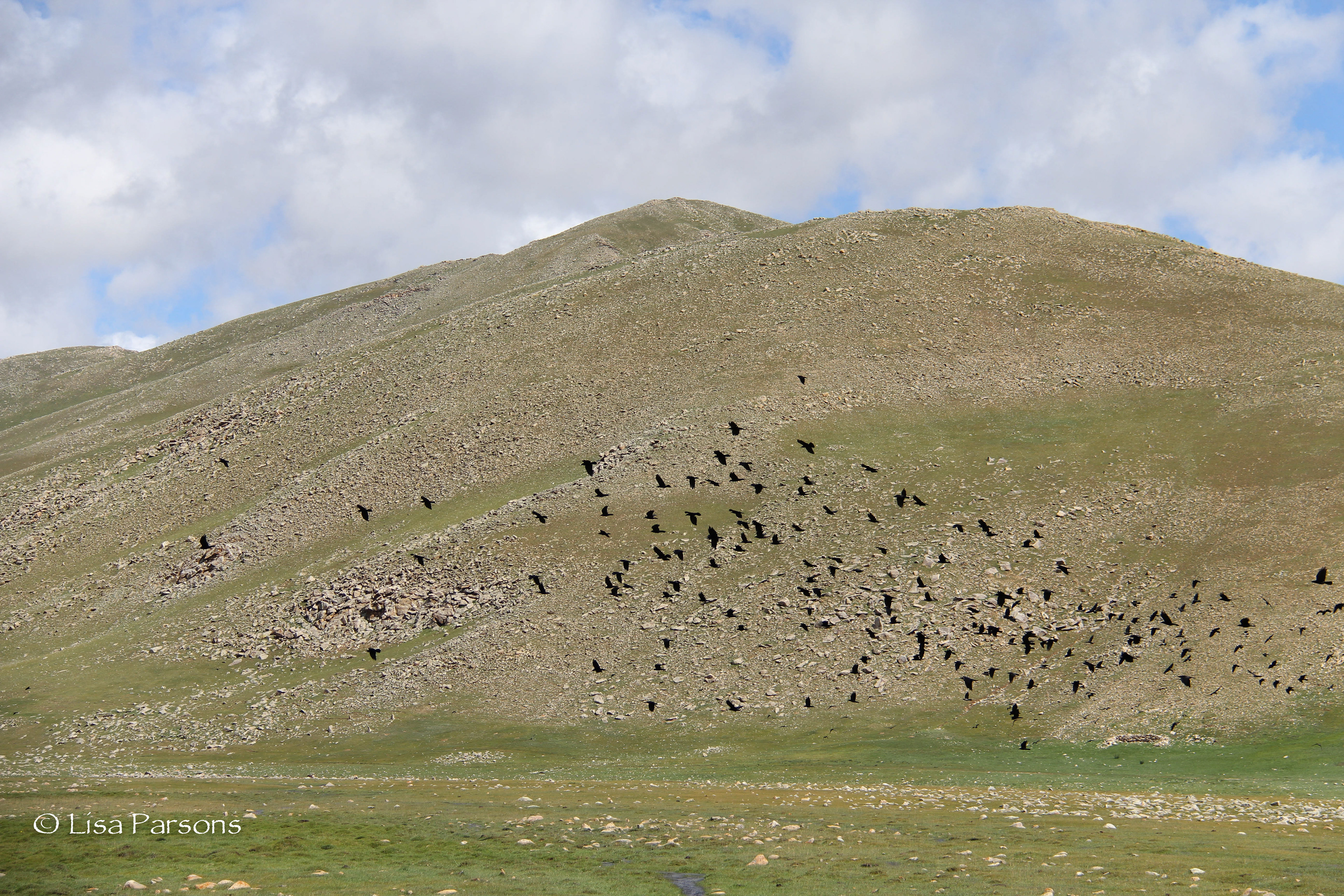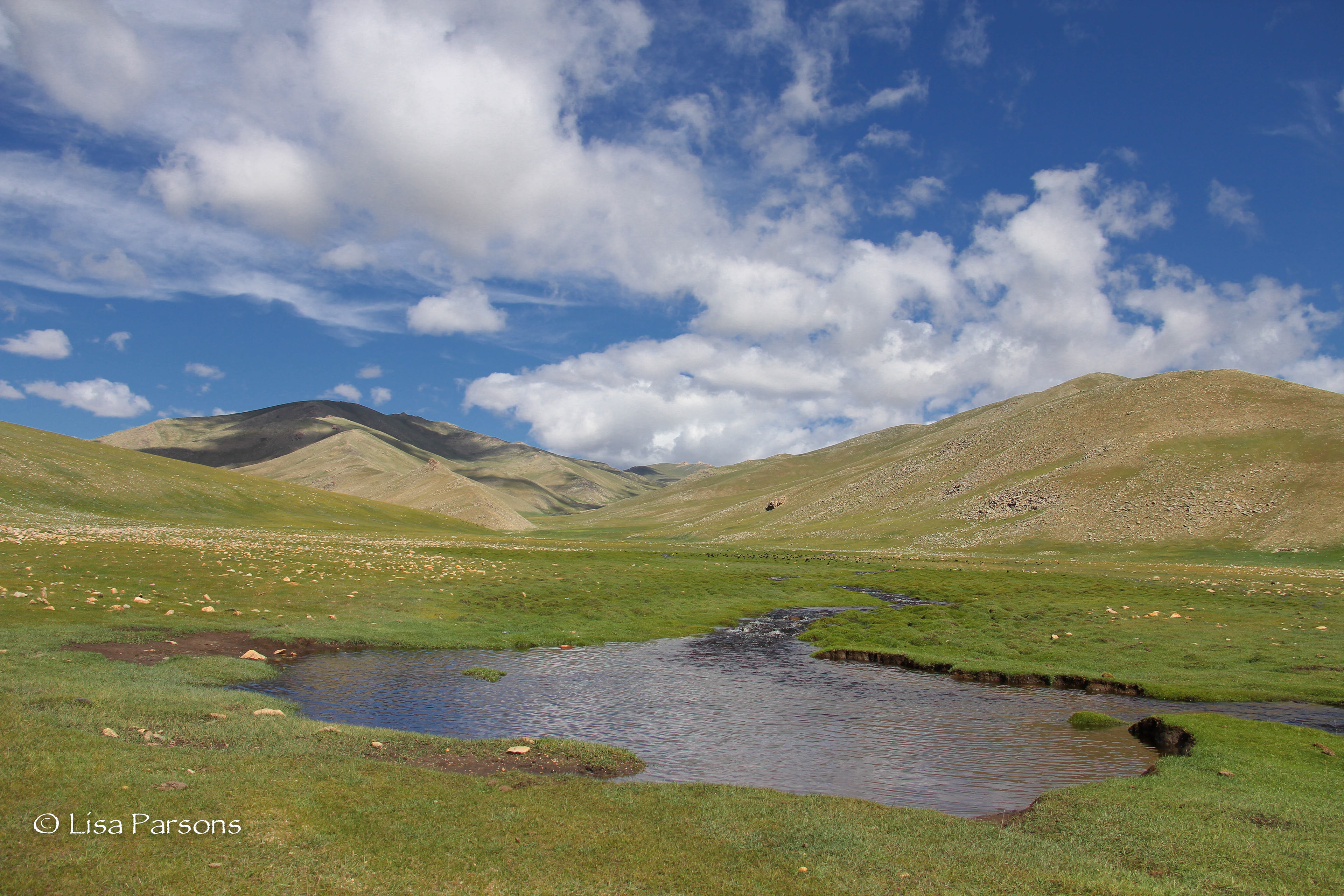 Small pond between the hills.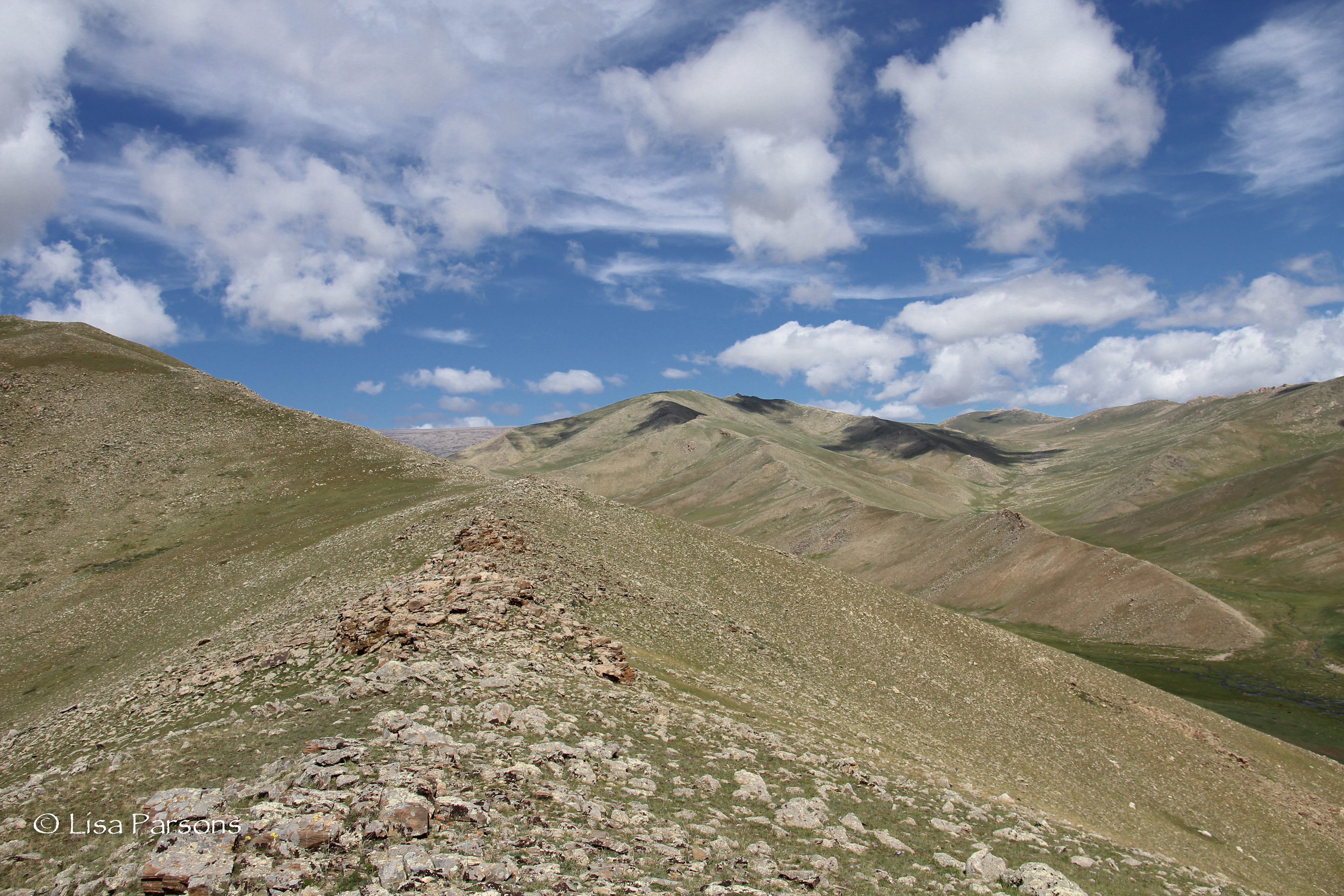 The ridgeline we hiked along from the summit to the left.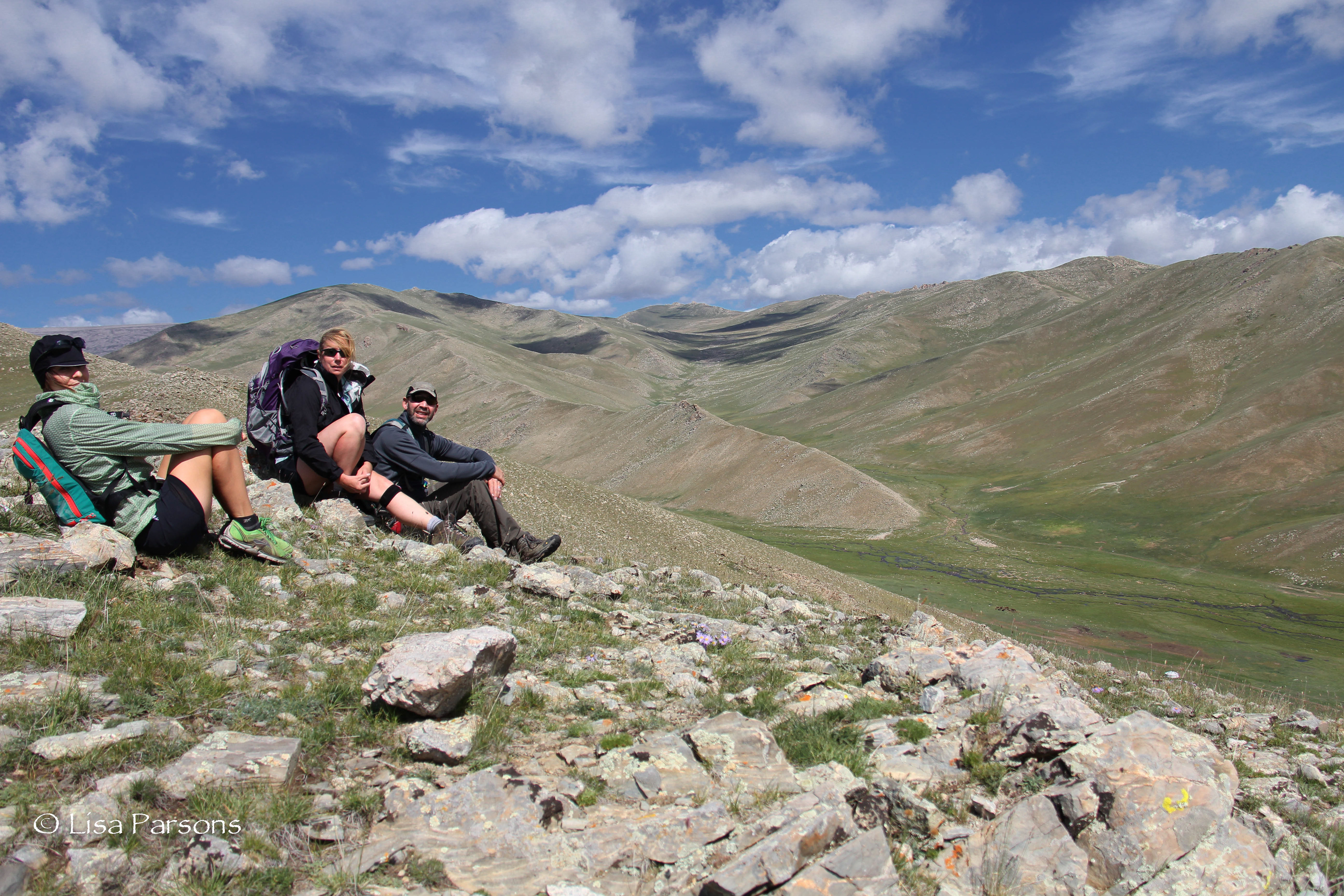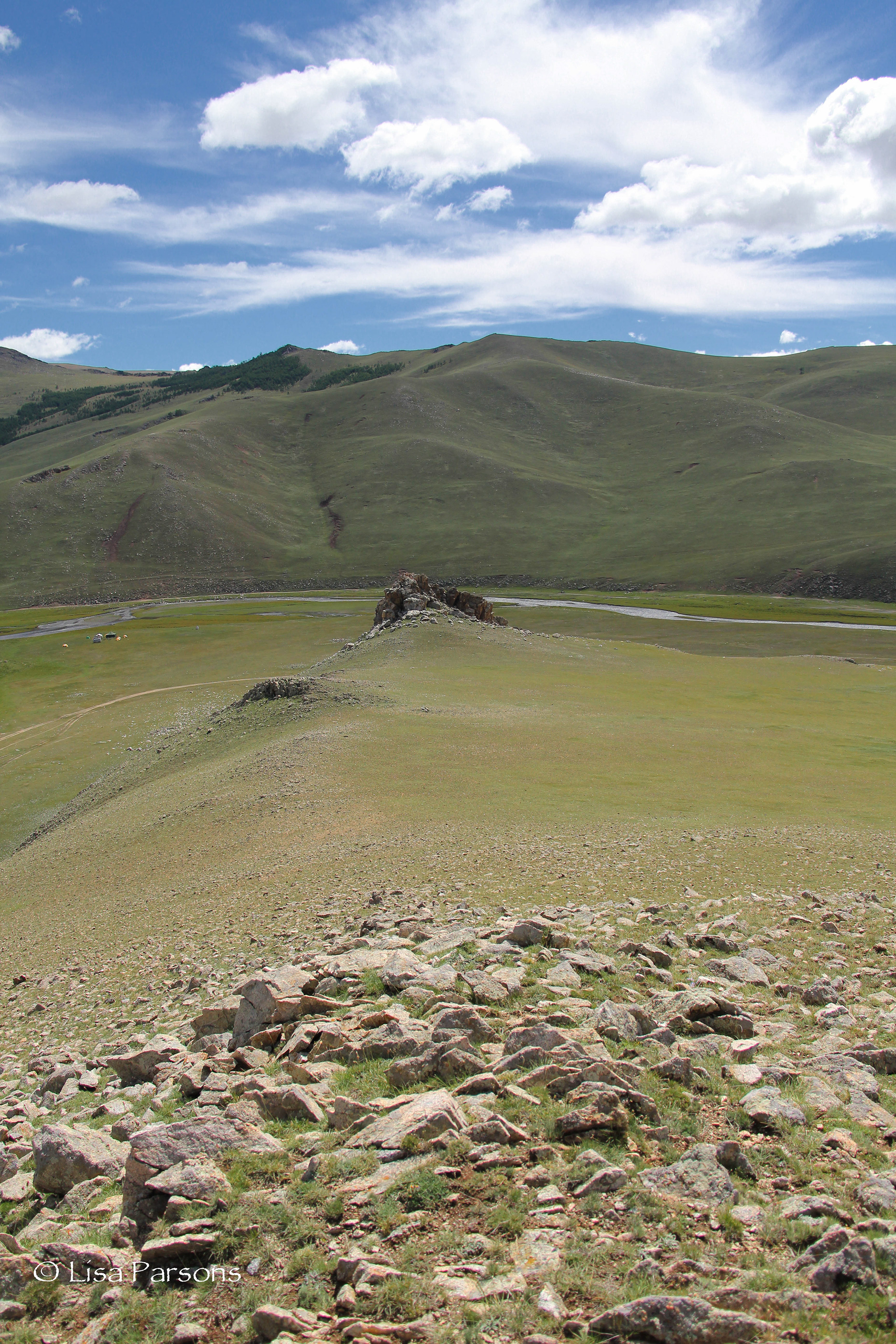 Looking down to the rocky summit above camp.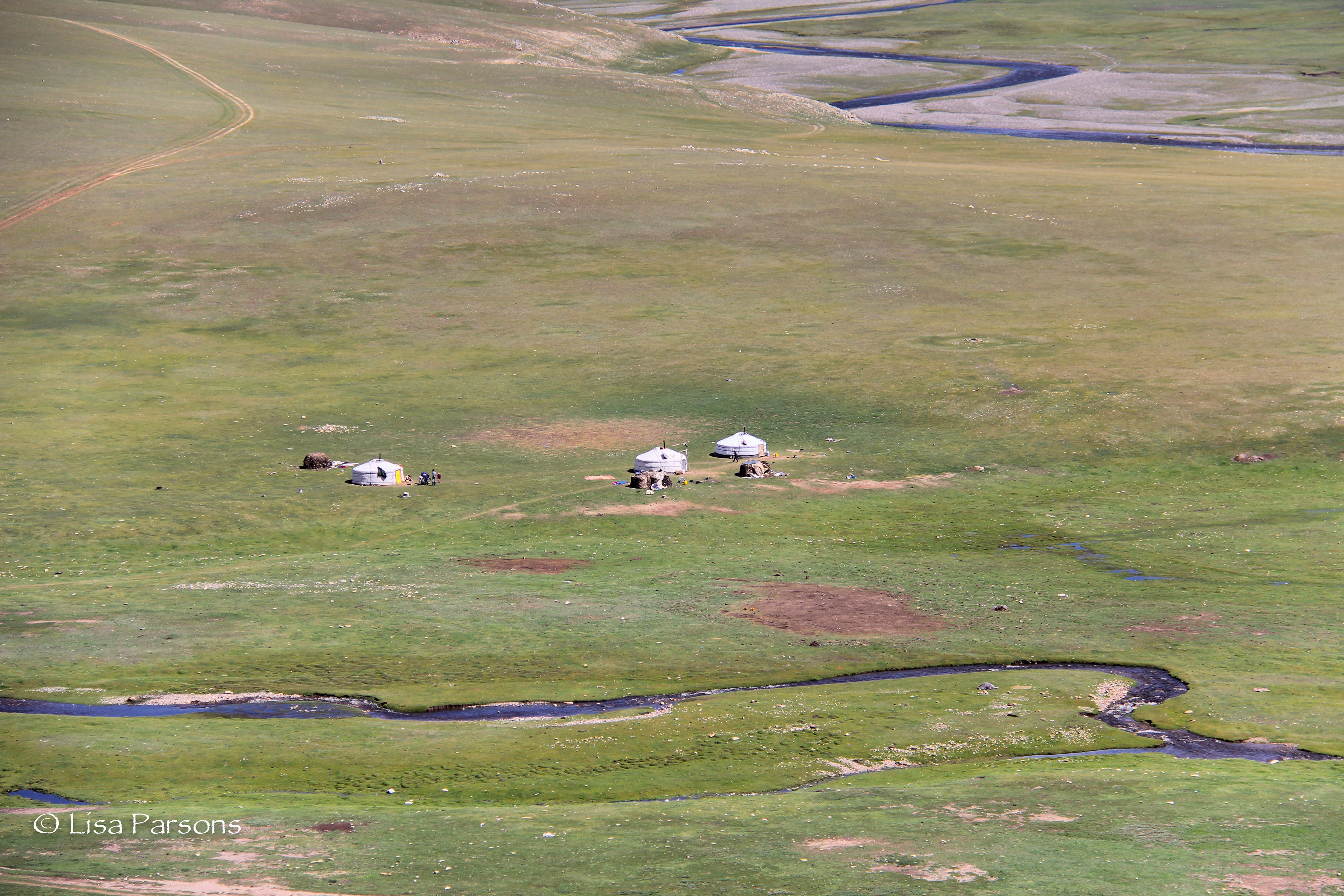 Some gers in the meadow near the stream.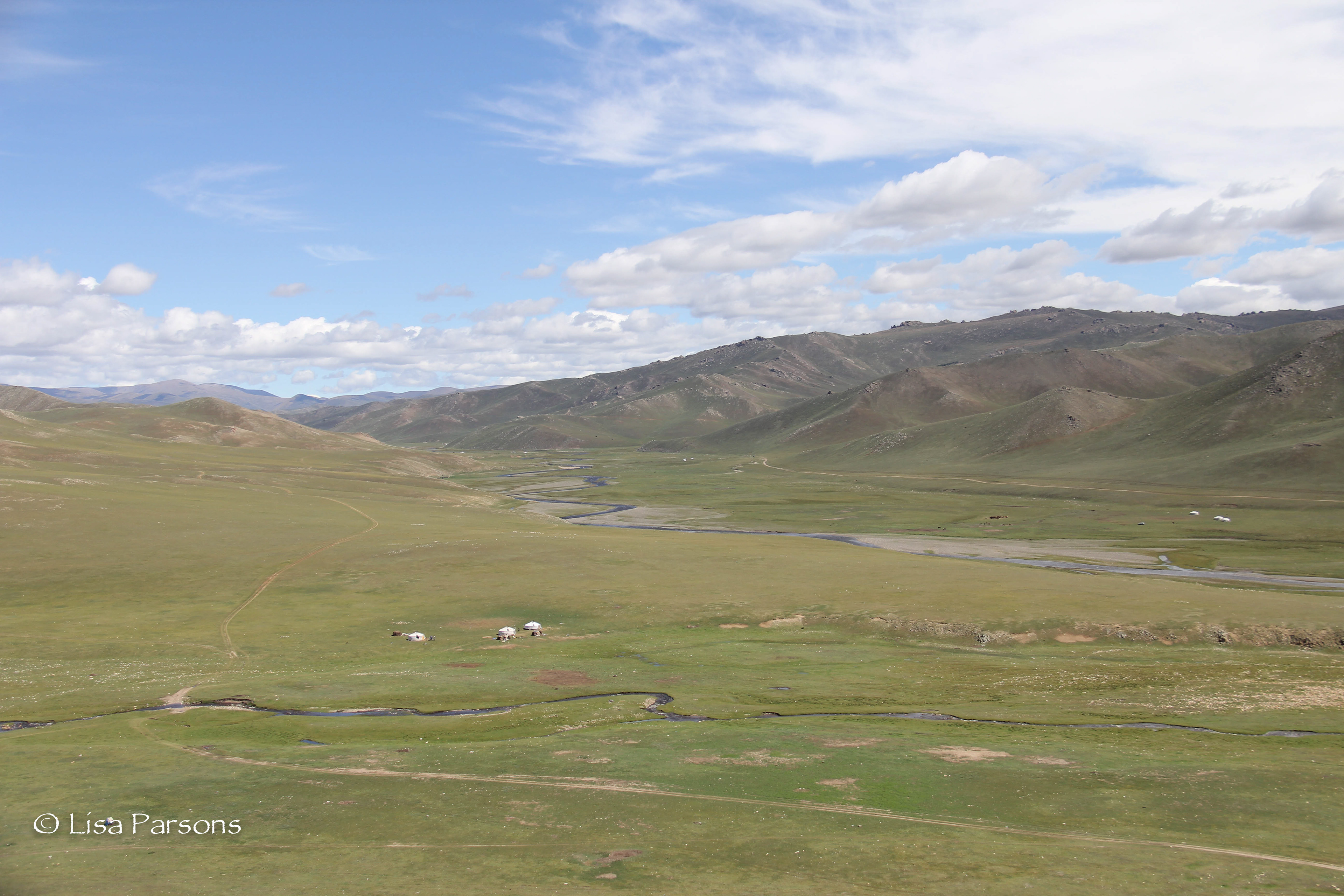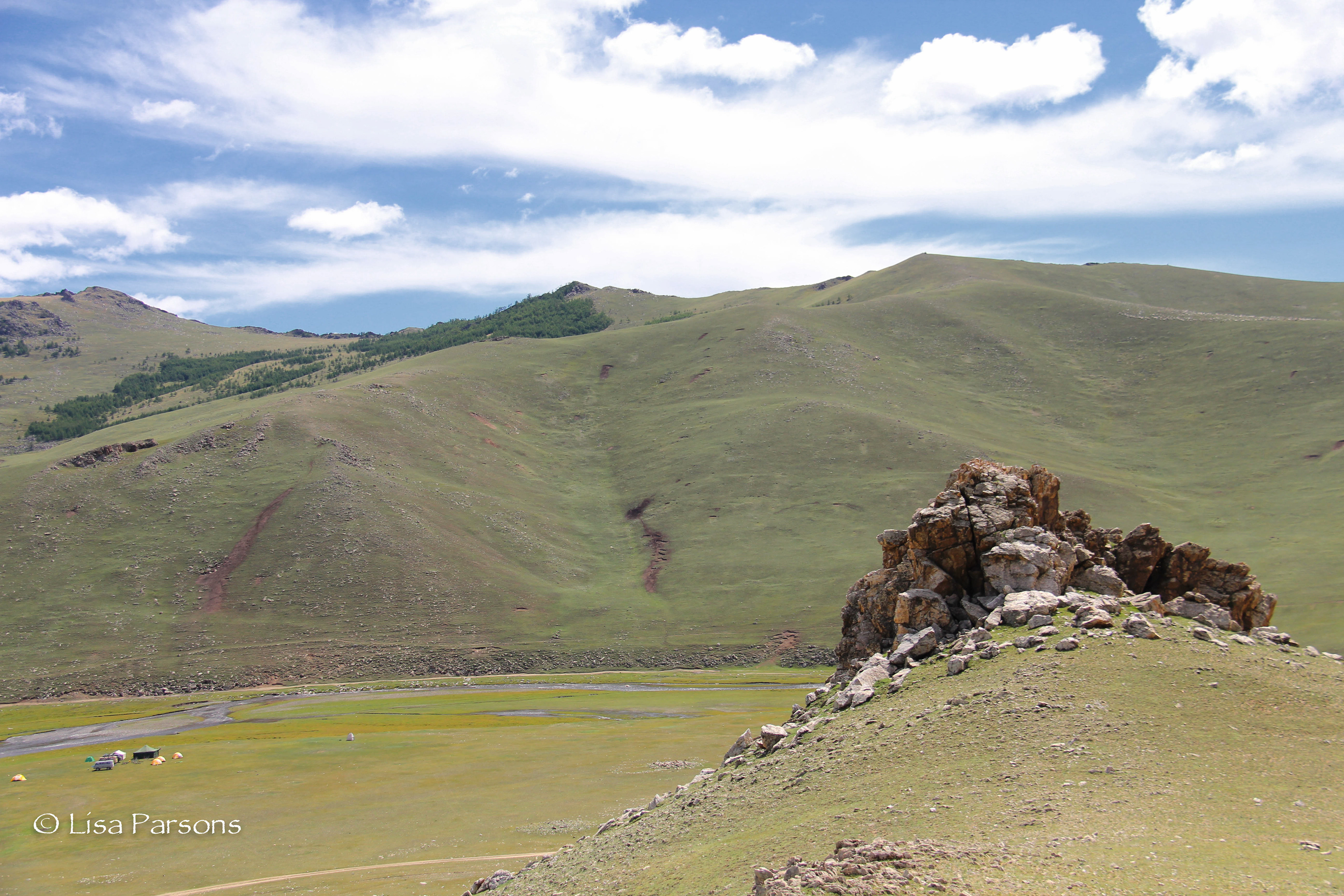 Rocky summit and our camp to the left on the valley floor.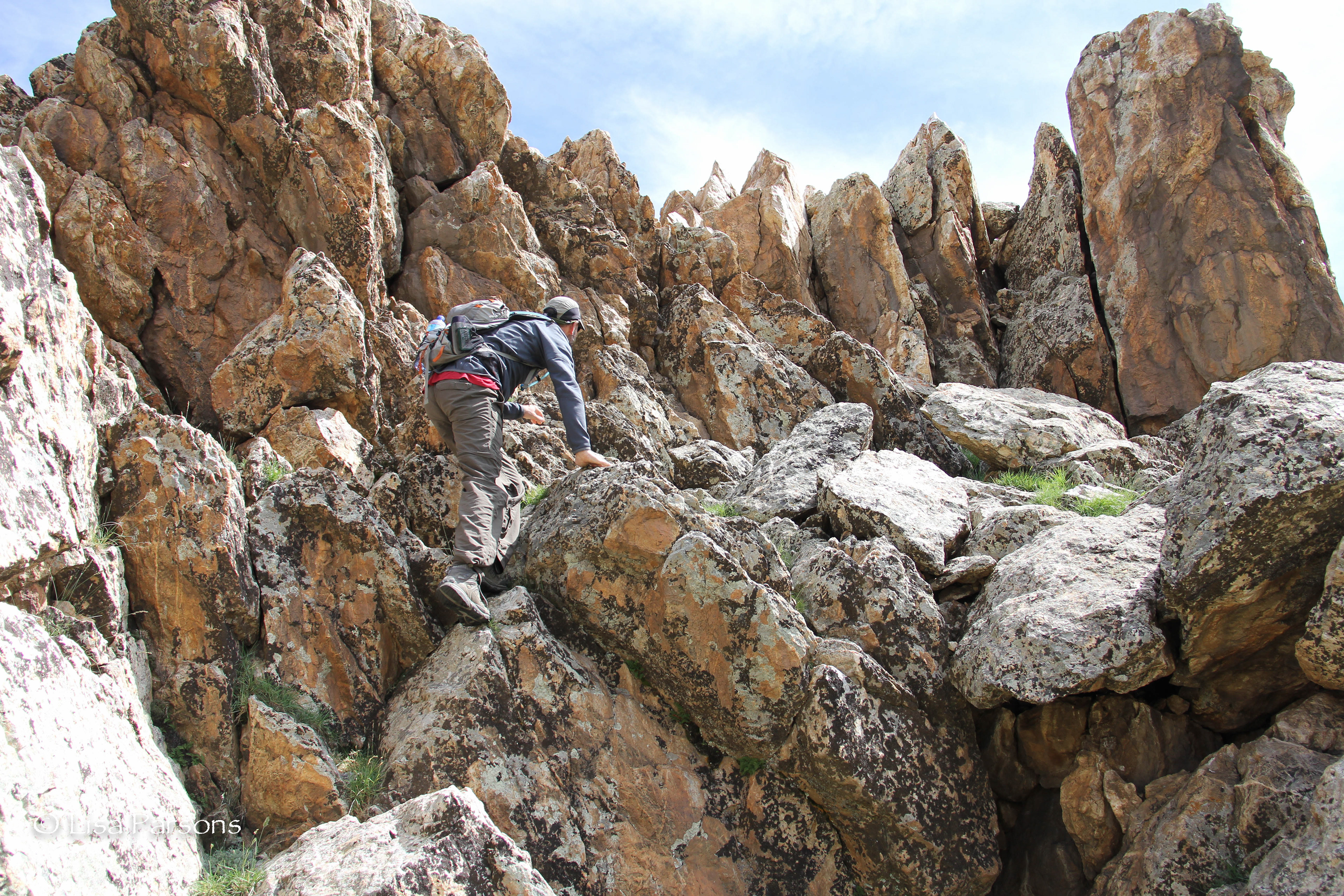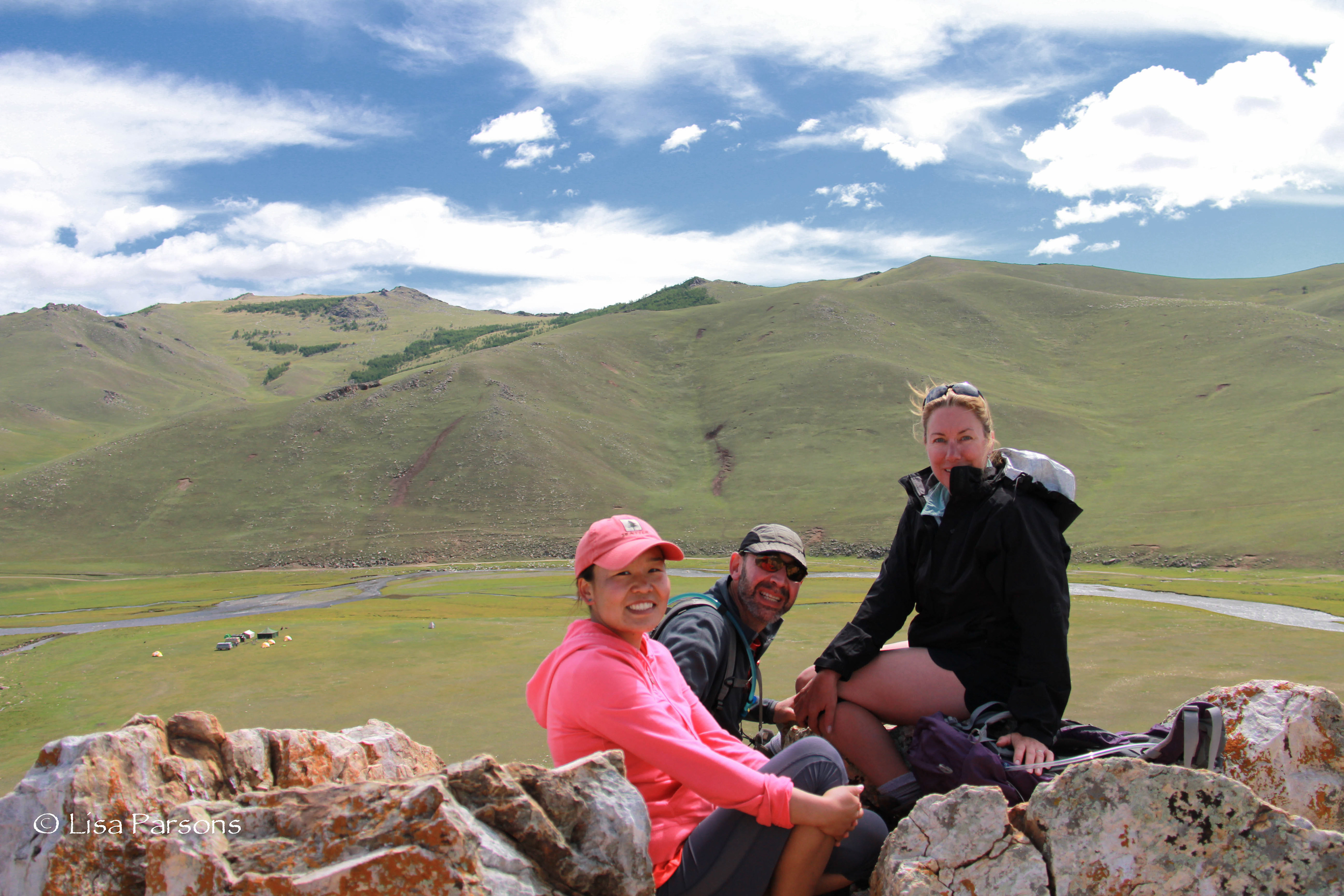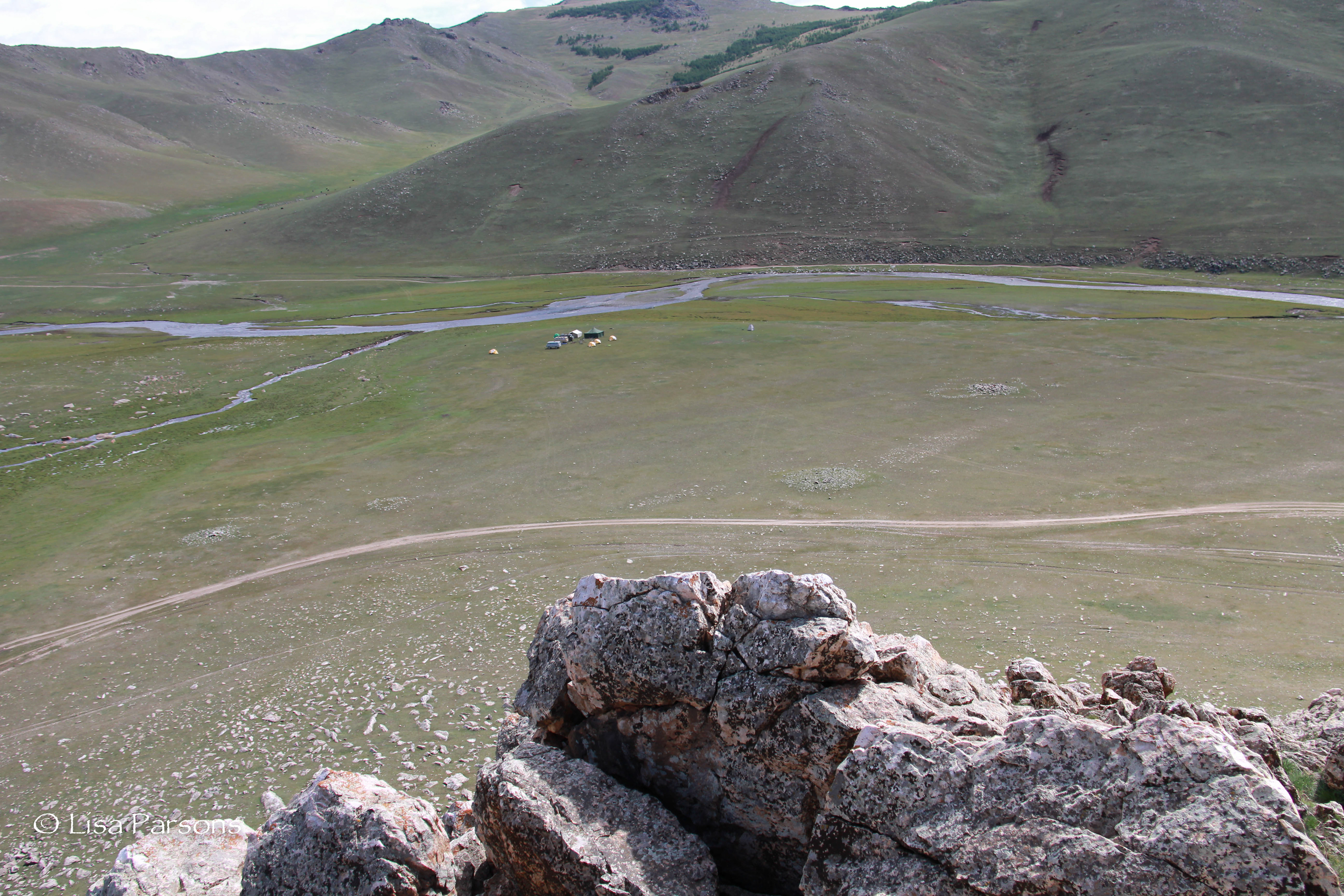 Camp.  It looks so far away.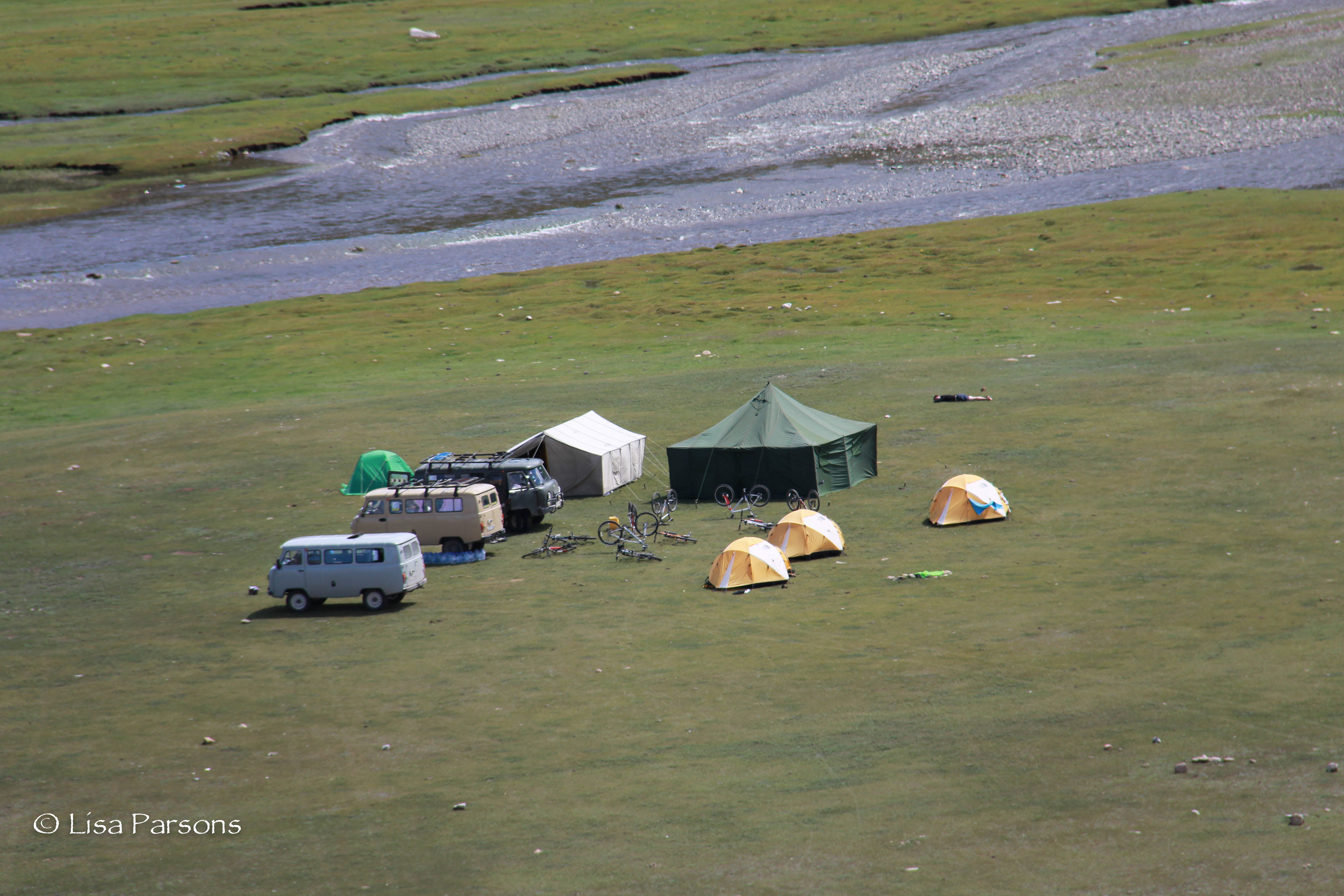 Our three vans, tents, bikes, cook tent, dining tent, and personal tents.  Not back for an expedition.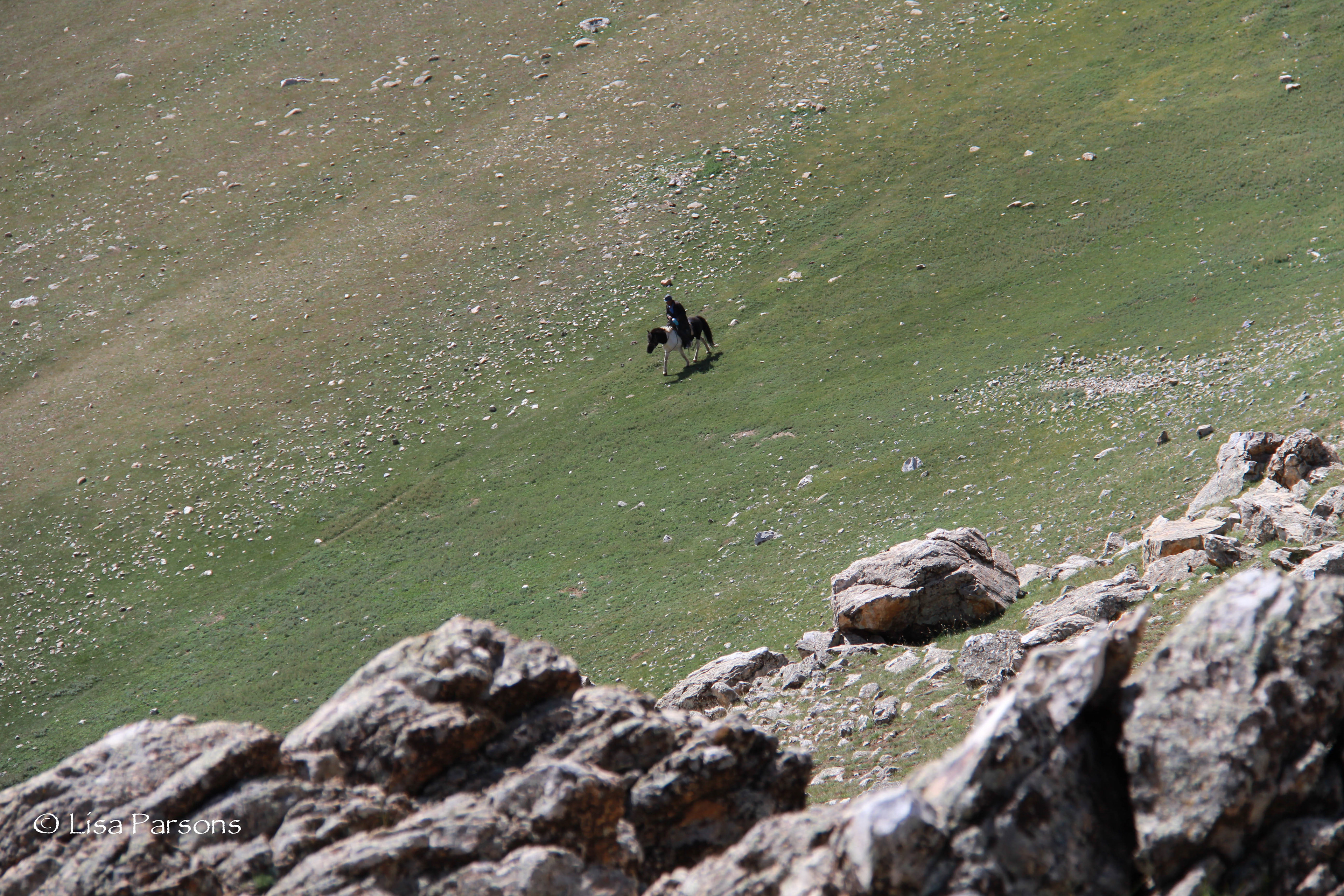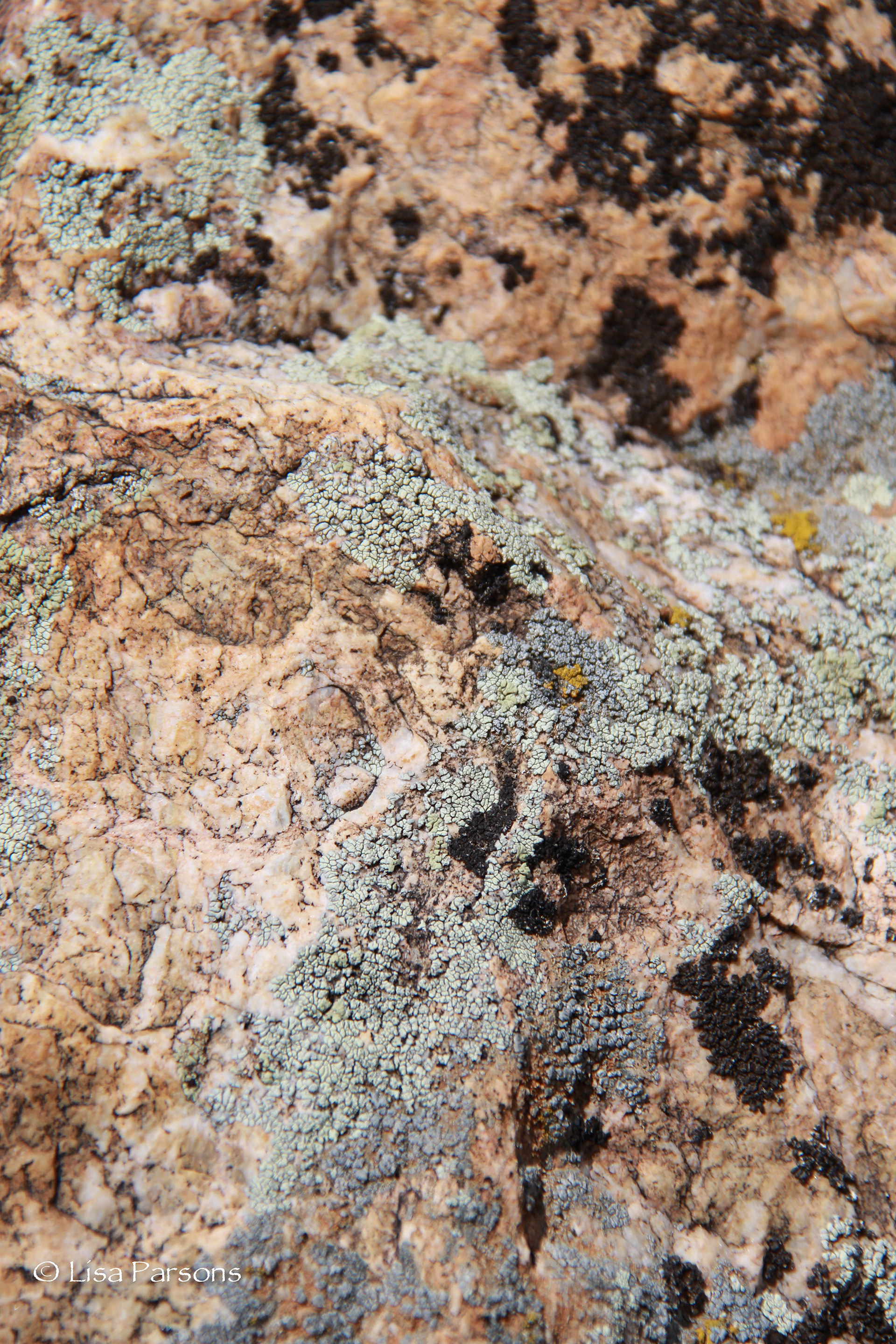 Lichen on the rocky crags.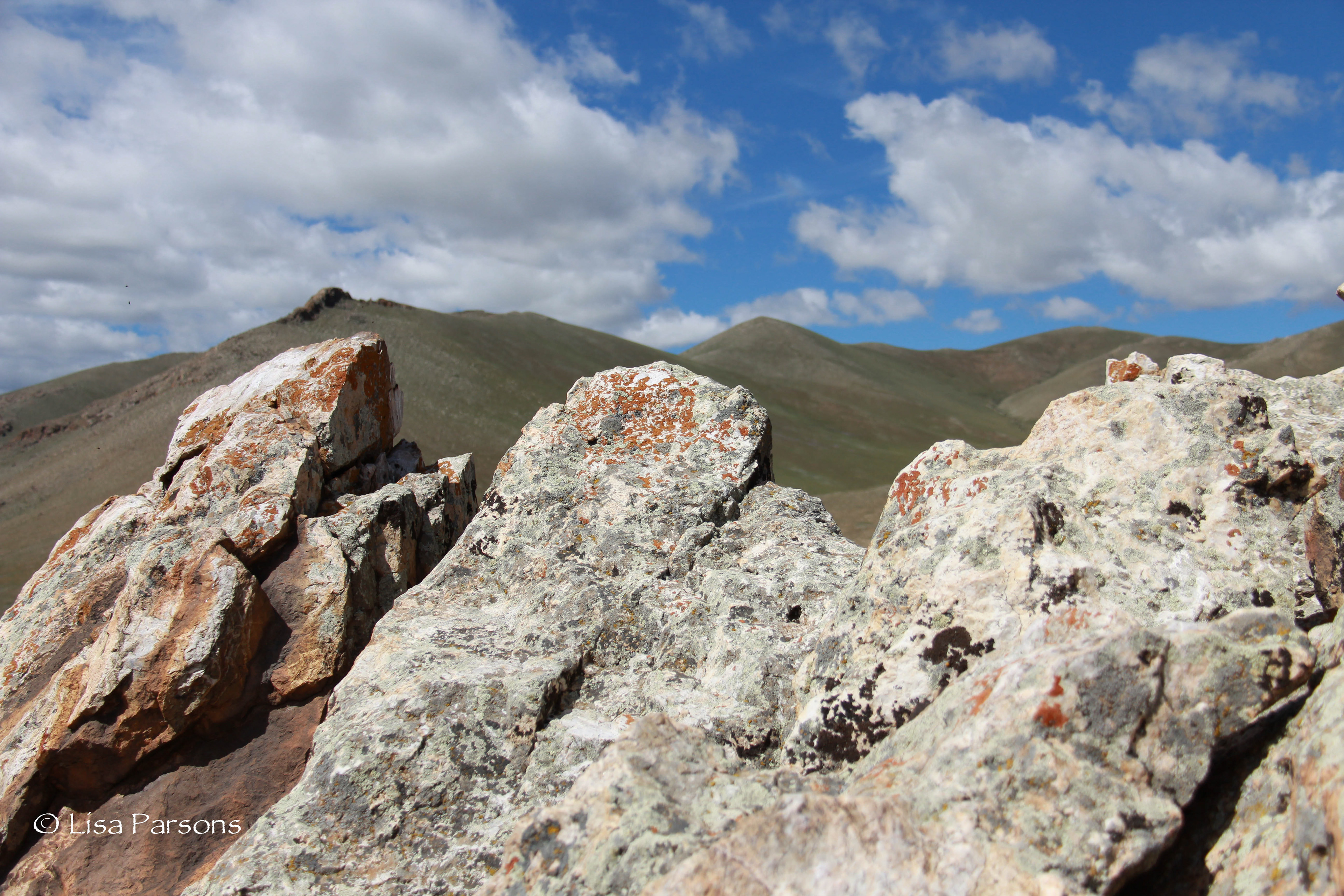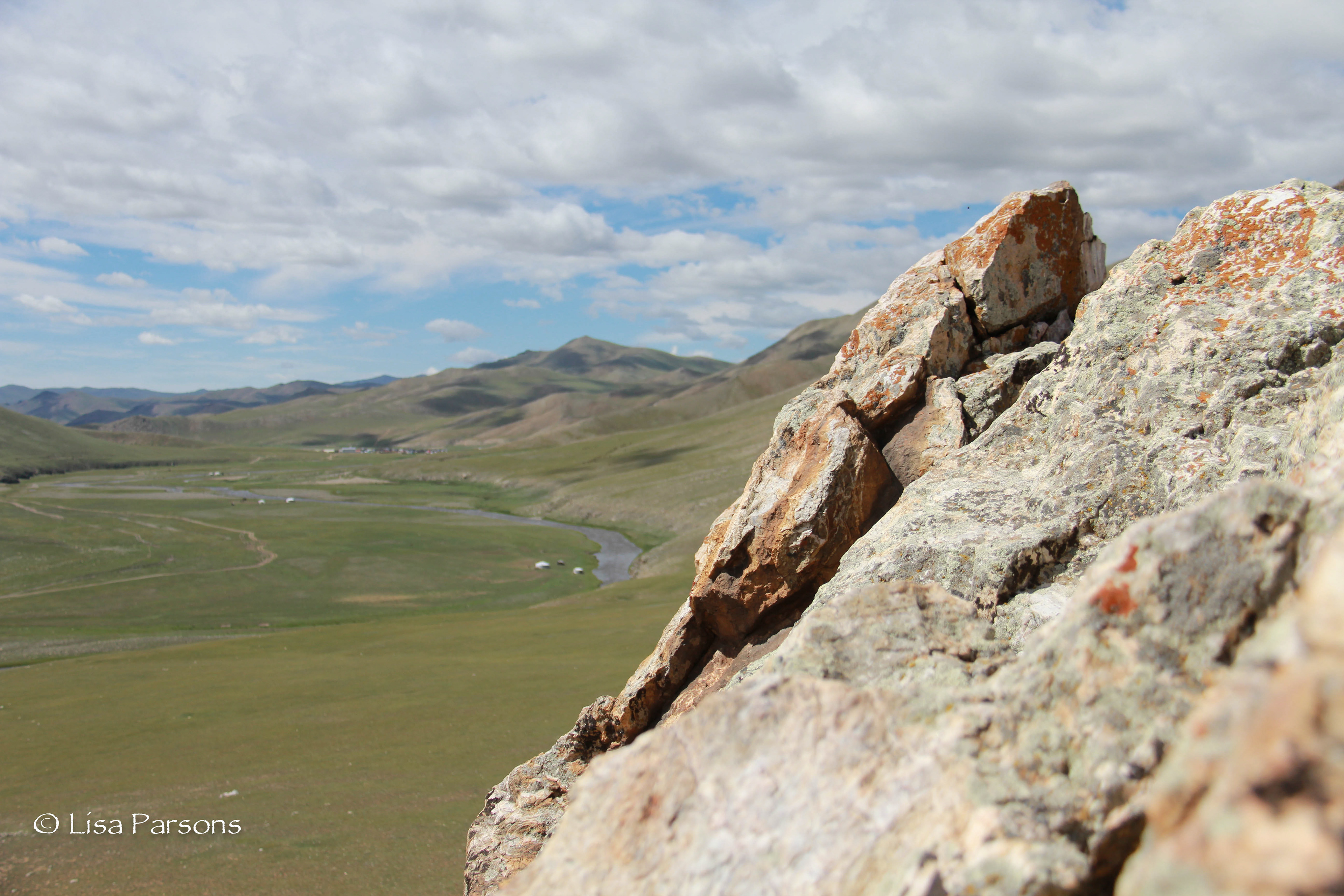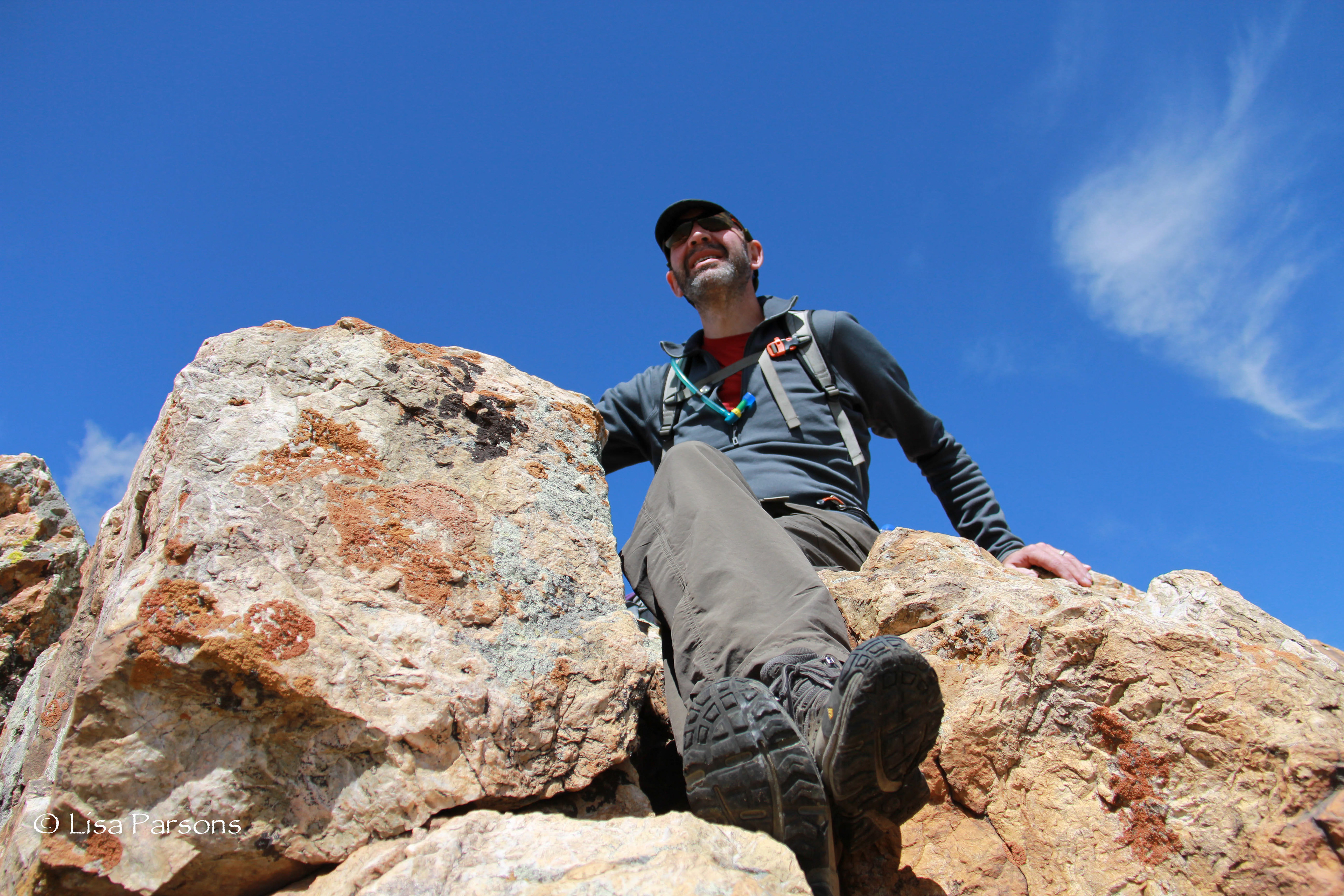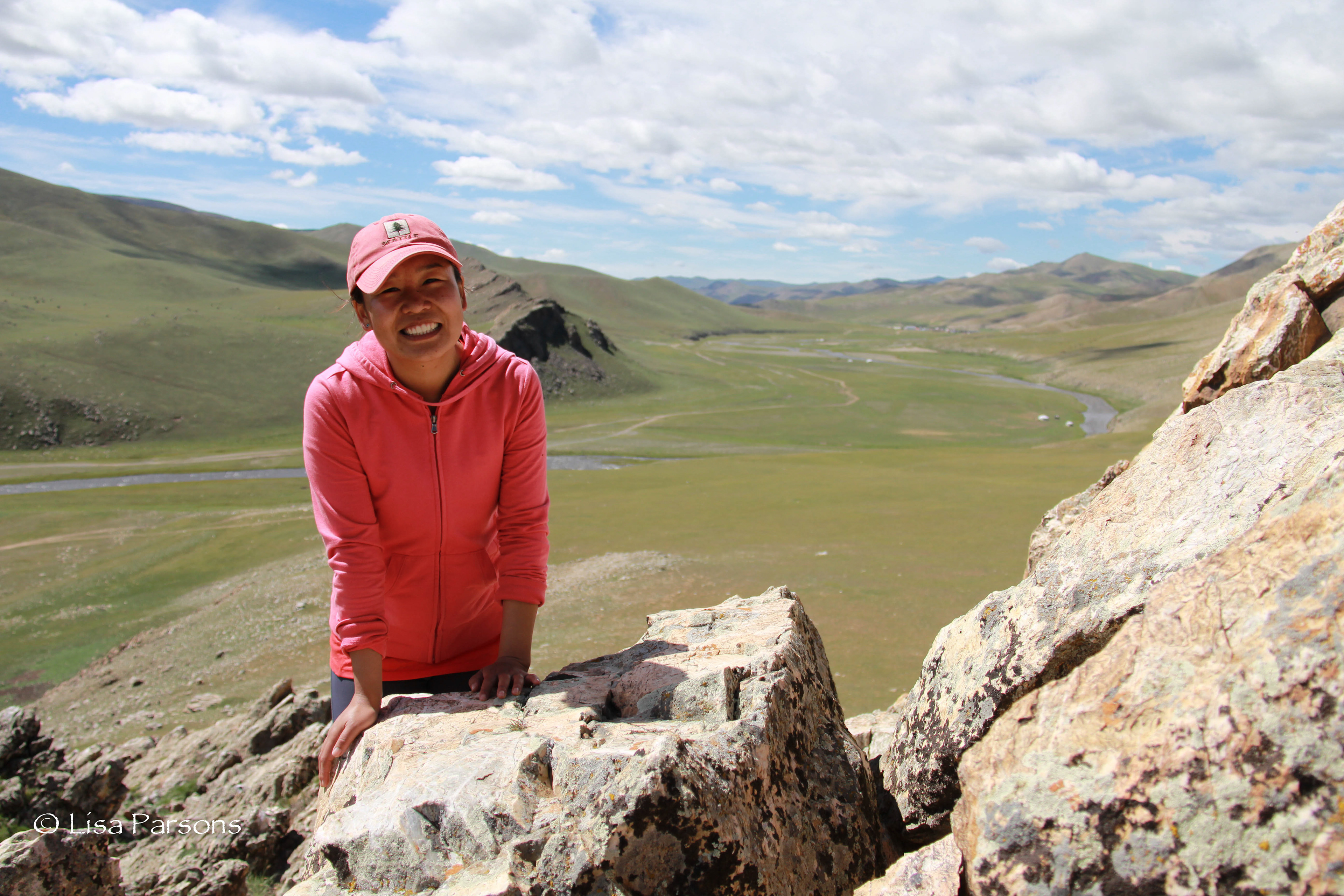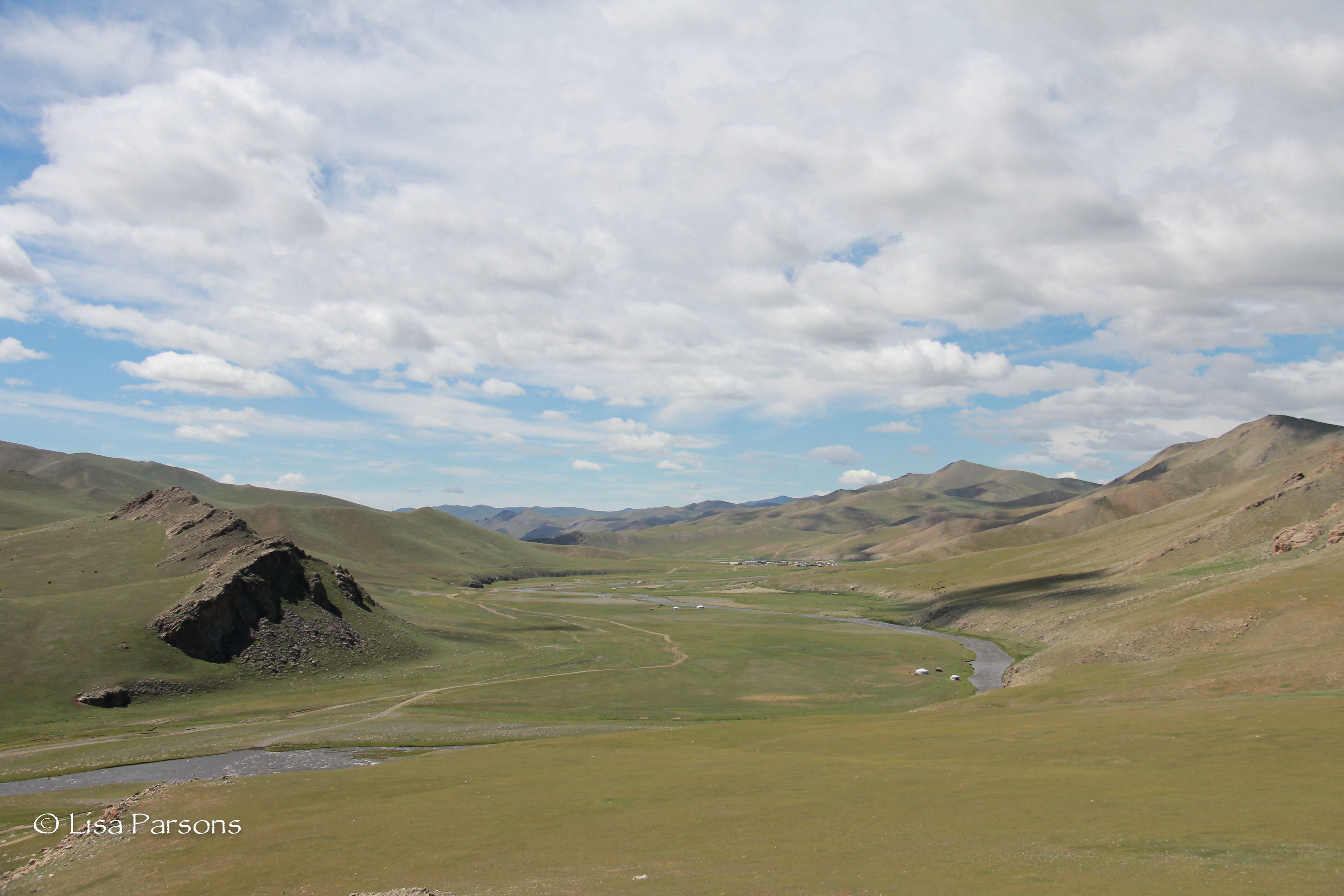 The valley floor we had come from the previous day.
Quite a cool rocky outcrop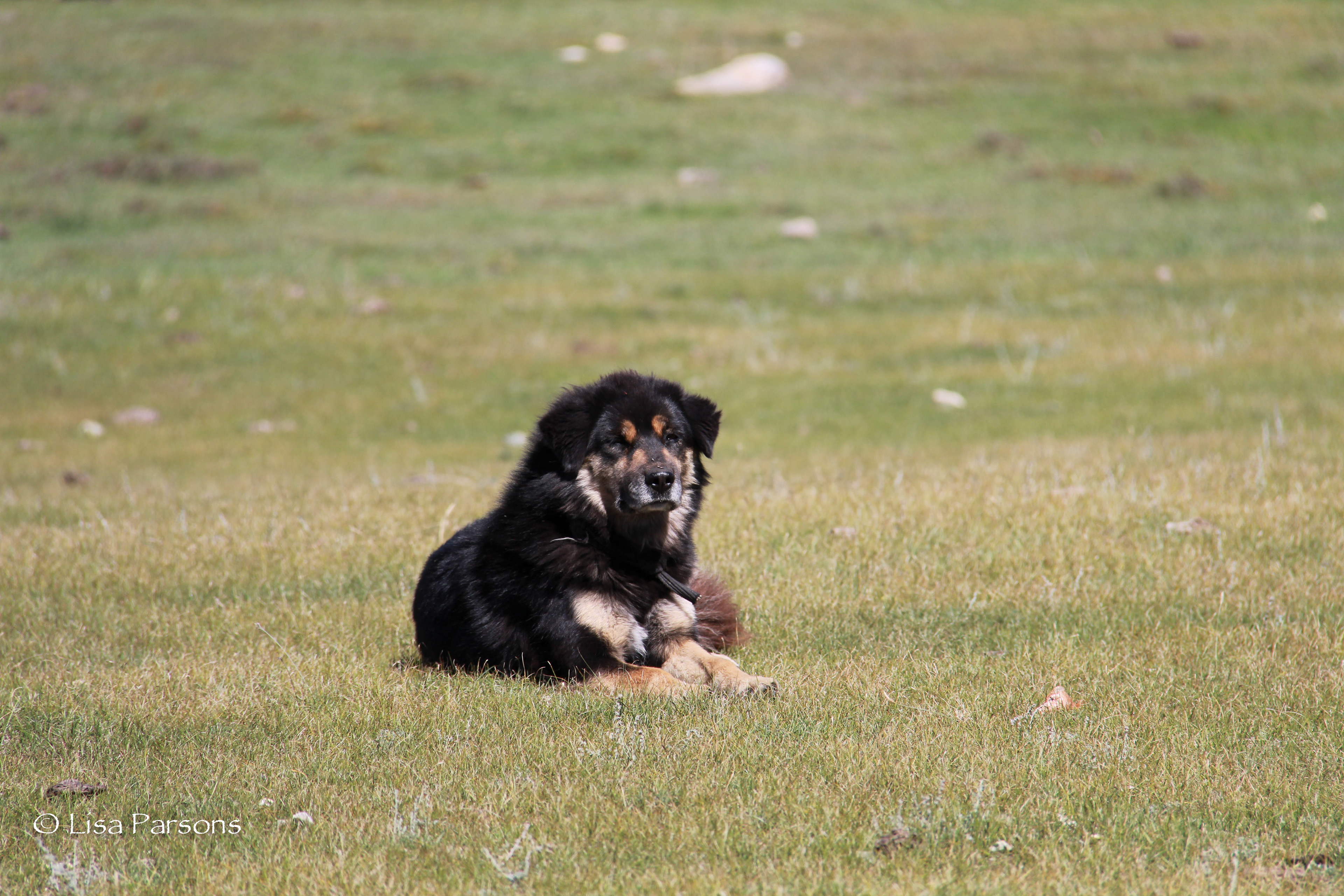 Our first camp dog.  They always find us and sit on the edges waiting for tasty leftovers.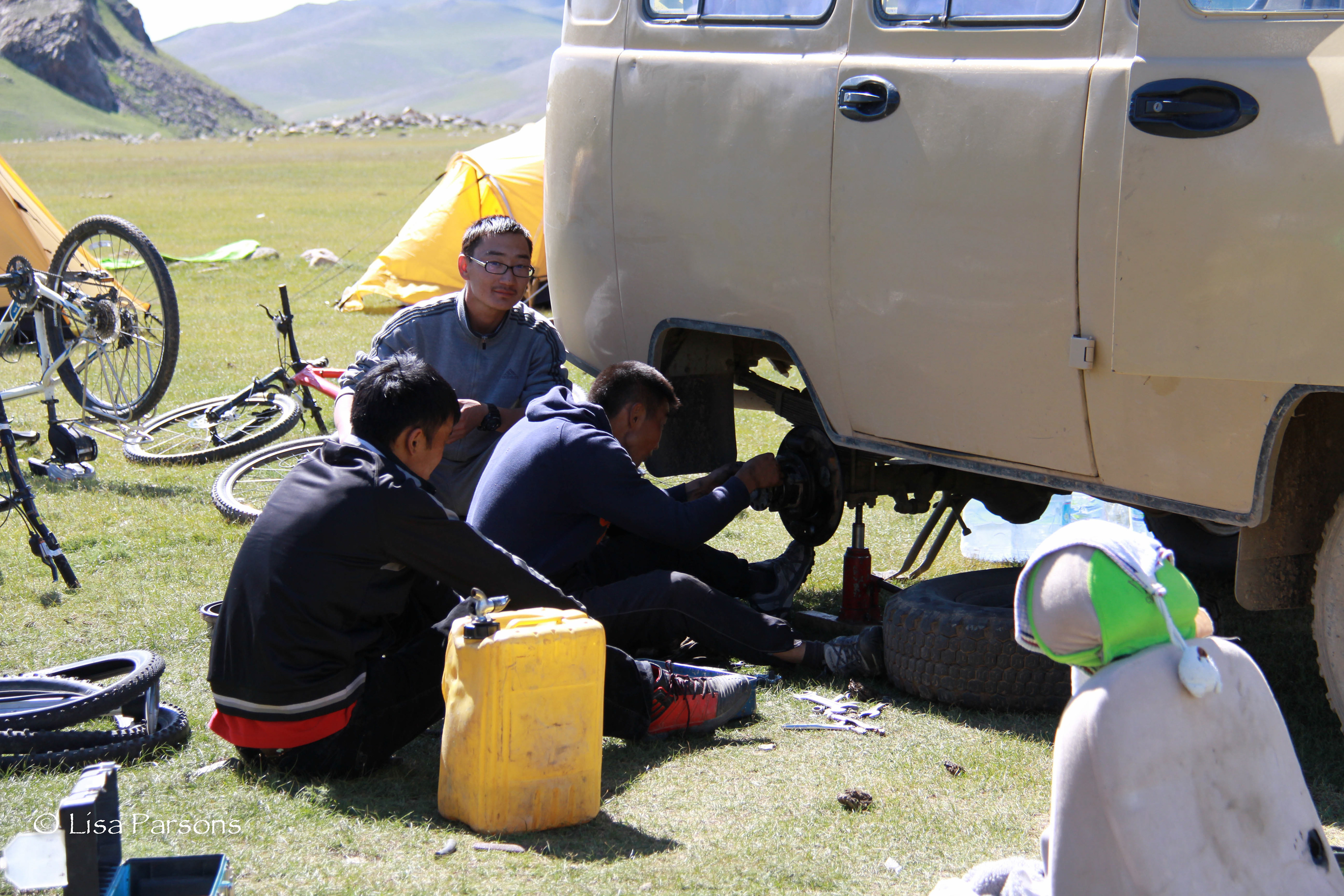 The real reason for the rest day.  Some much needed vehicle repairs.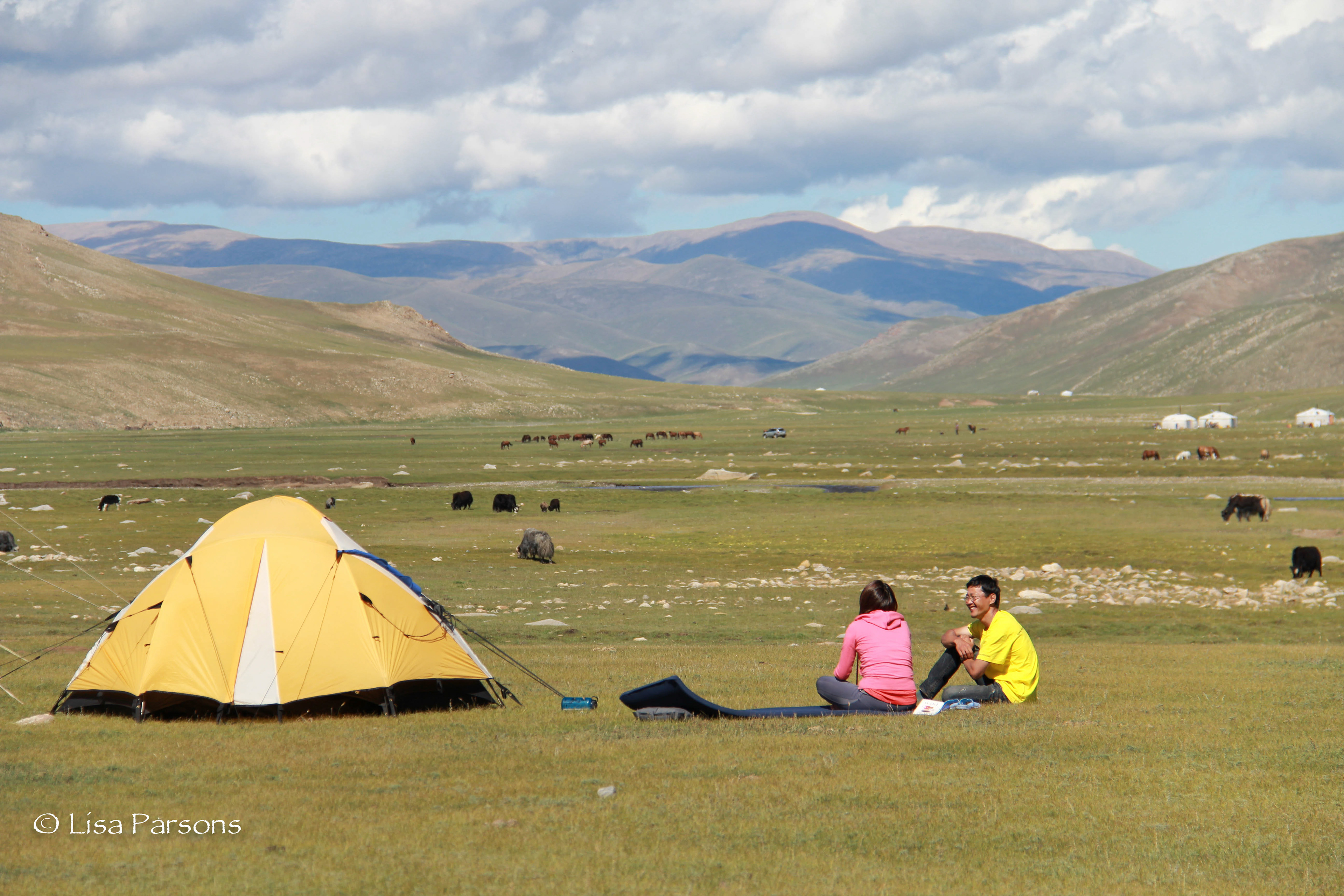 Puje and the cook hanging out talking.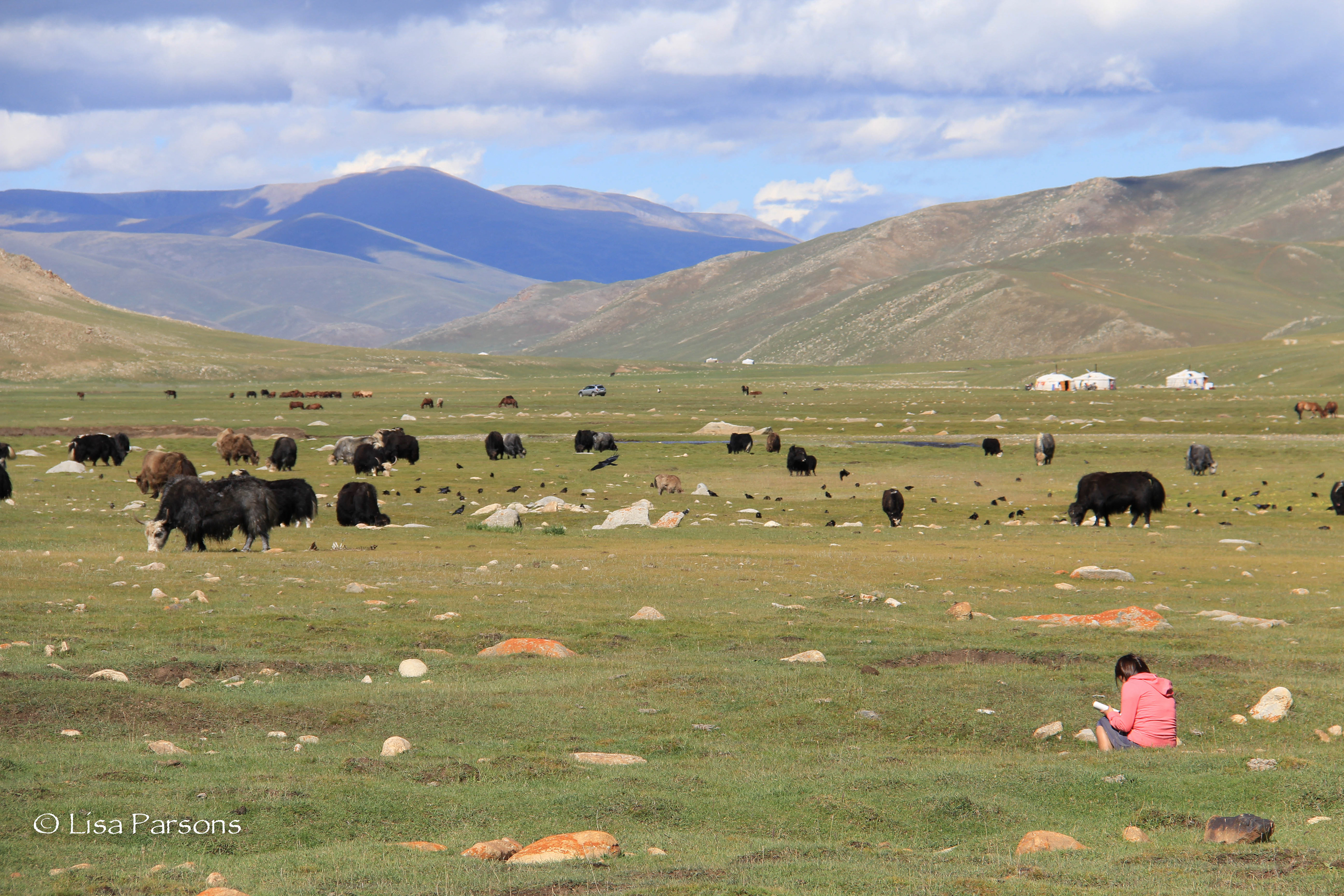 I gave Puje the book called Strayed about a niave woman who hiked the Pacific Crest Trail in the U.S.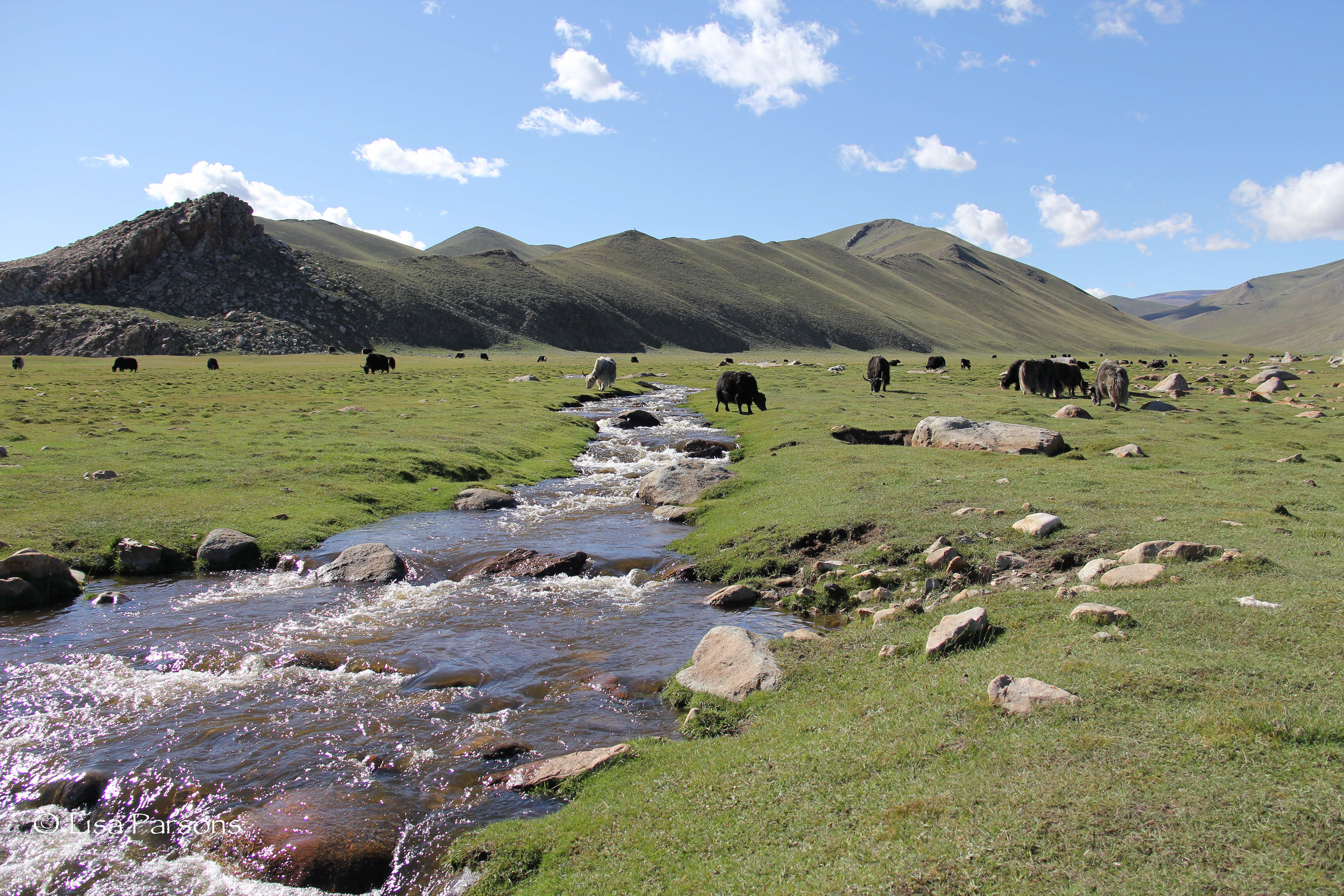 Incoming Yaks creeping closer to our camp as they munch their way across the meadows.