This was one of the highlights of our trip to Tanzania.  We visited the Maasai village outside of the town that Tunzo grew up in.  HIs parents were teachers.  He is working on sustainable tourism.  They rotate the families that are visited.  We stayed in a camp overlooking the great rift valley.  We were treated to a Maasai dance and watching the young men jump upward from a standing position.  Some were able to jump very high.  Their native dress was beautiful and full of color! 
Then they slaughtered a goat and cooked it on an open fire.  We tried the liver first then the rest of the goat.  I have to say that goat meat is not my favorite food. They also boiled the blood of the goat to drink.  We passed on that one. 
So we slept under a star filled sky on the edge of the Great Rift Valley with Mt. Meru in the distance.  Thank you to
Tunzo and Uhuru Expeditions.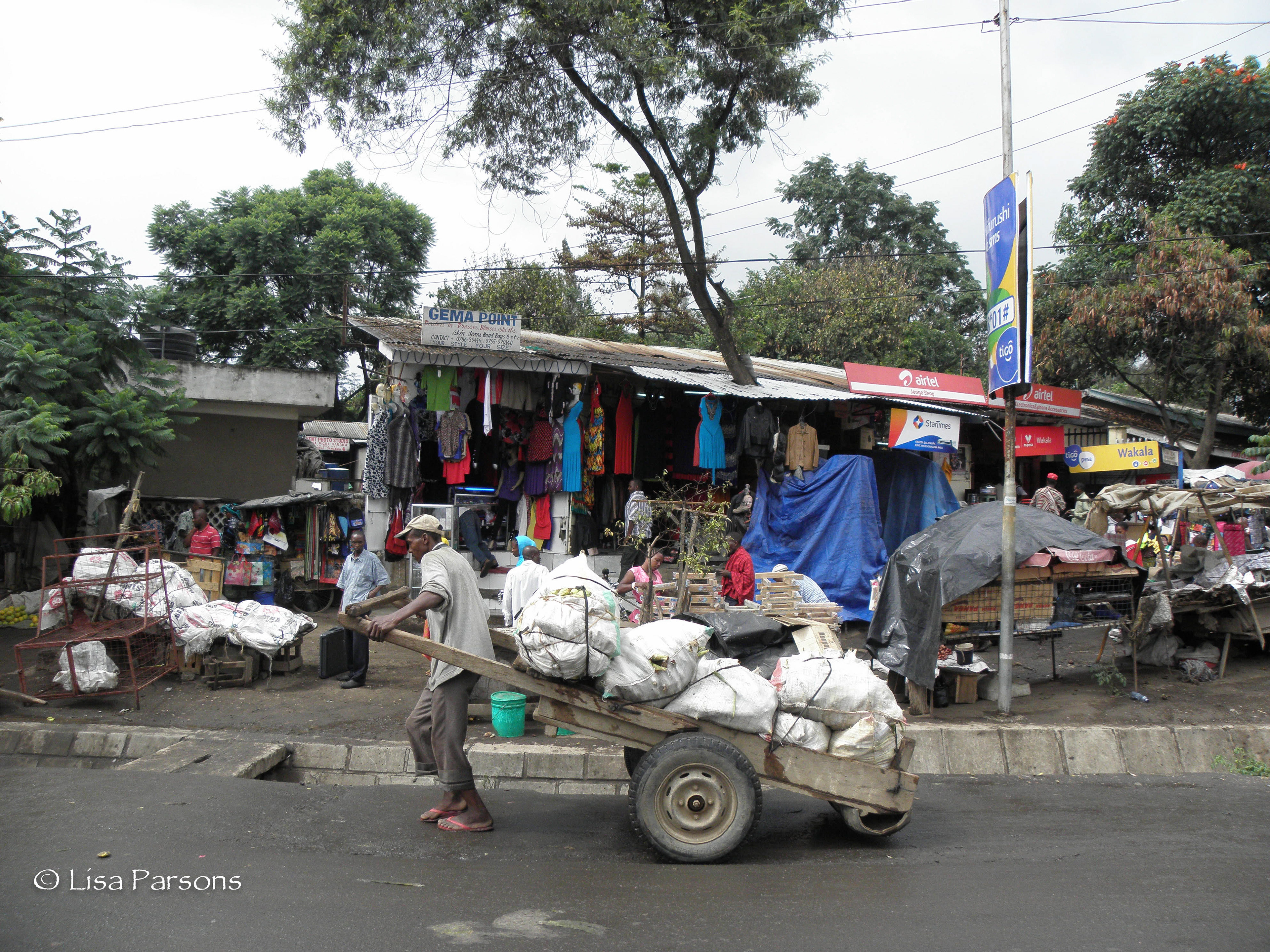 O.K.  On our way to visit the Maasai.  Village life is intriguing, hard, and very different from our culture of mod cons.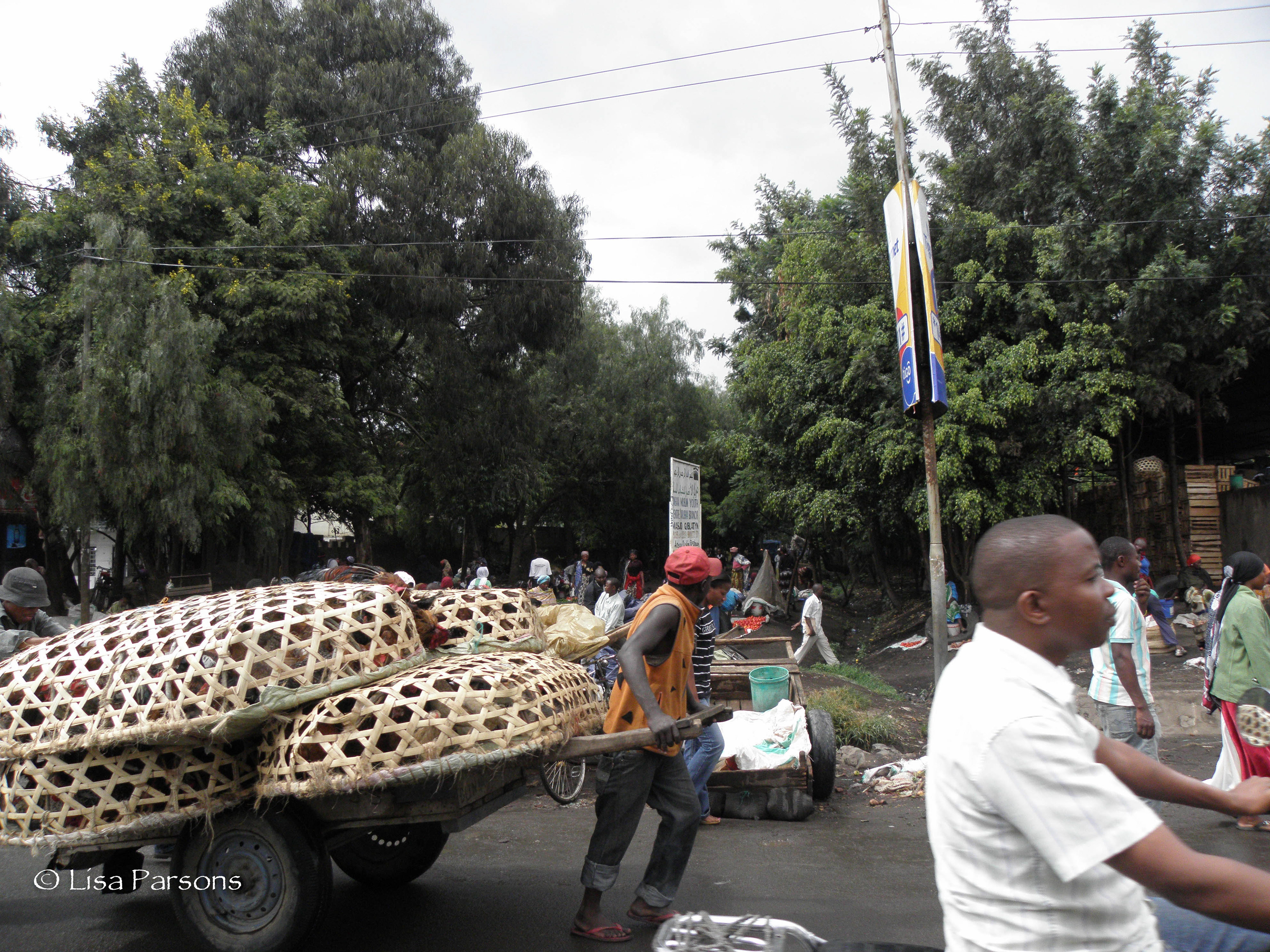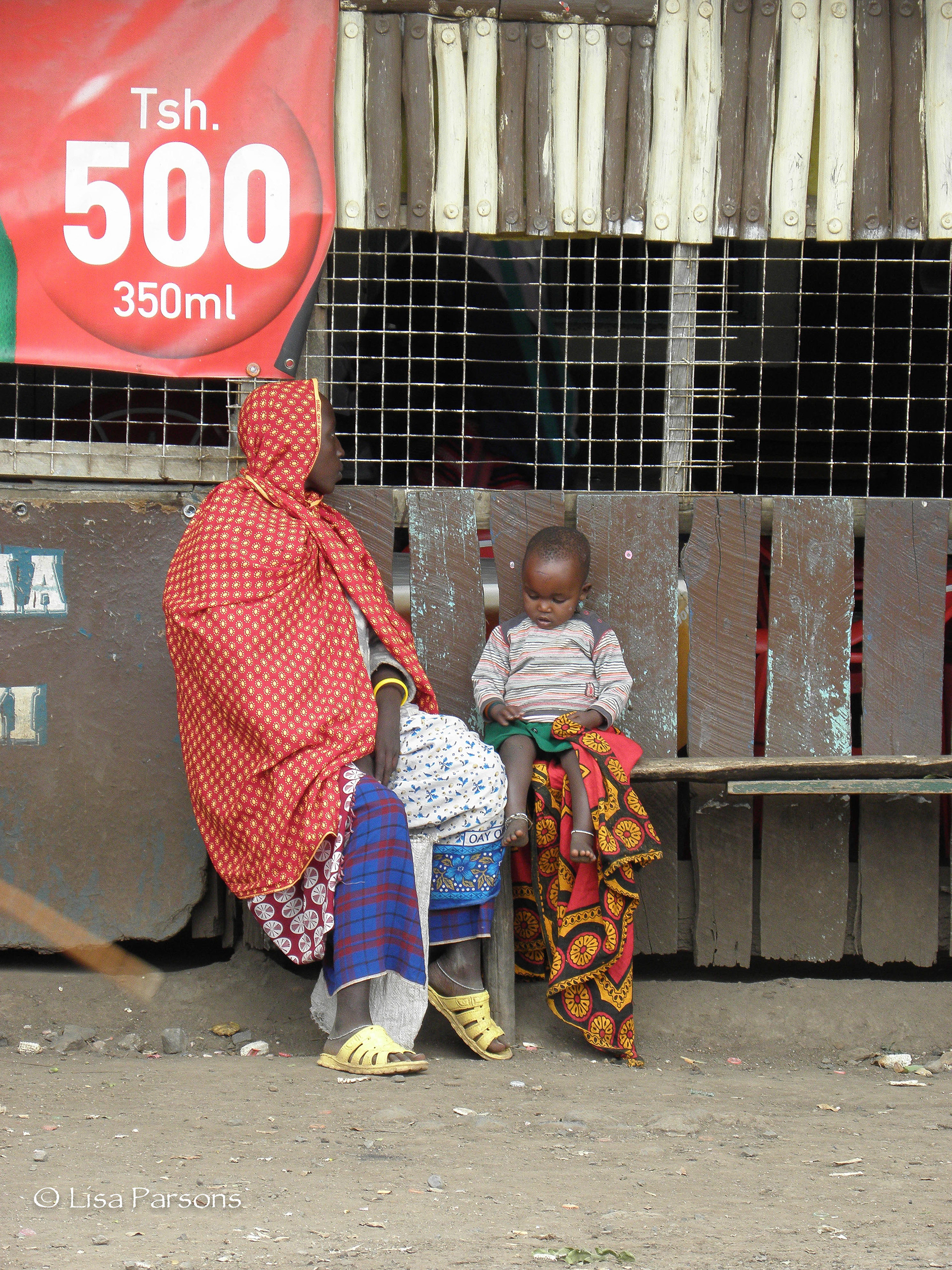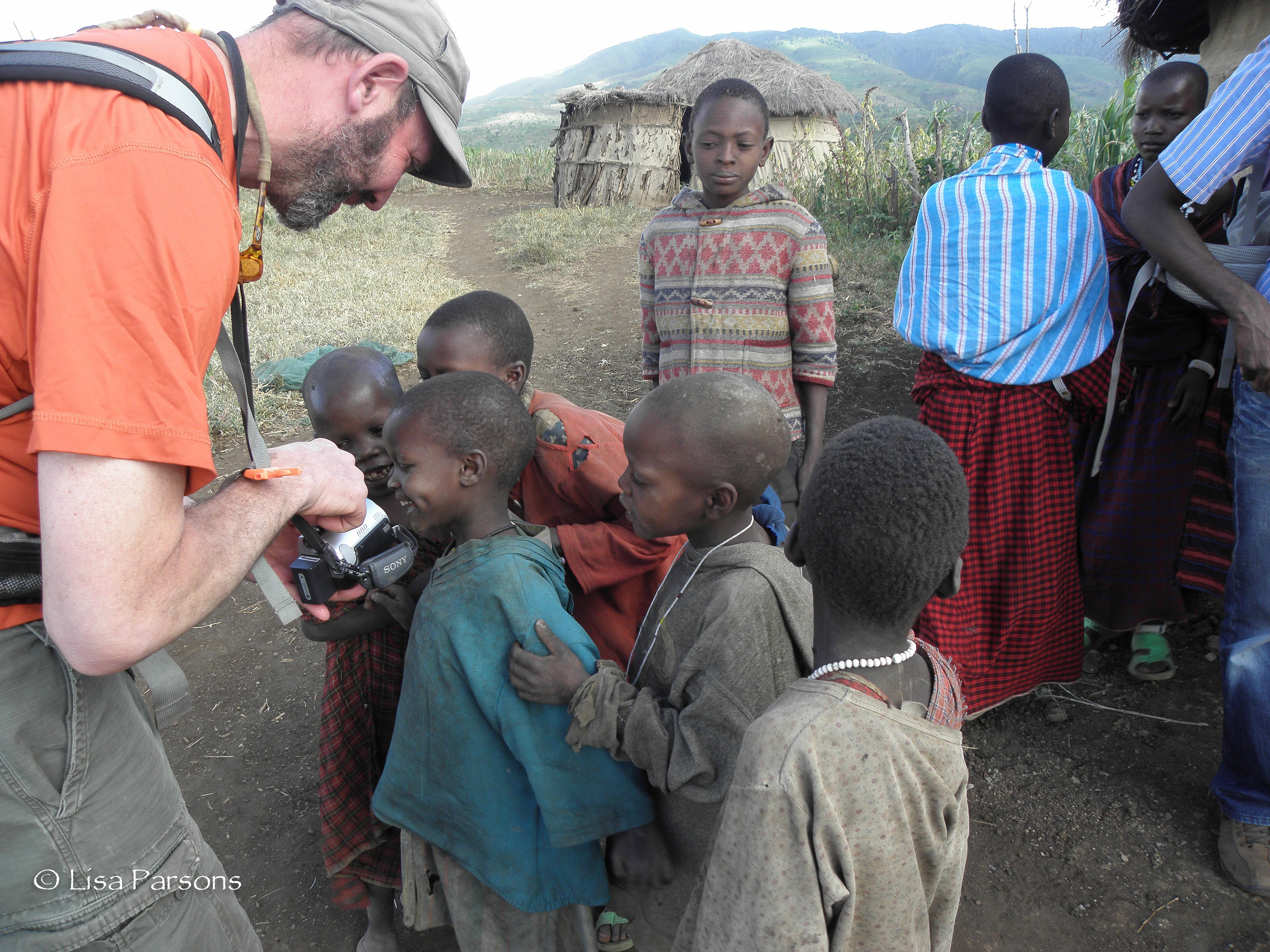 The video camera is always an attraction!
Our new friend in the Maasai village.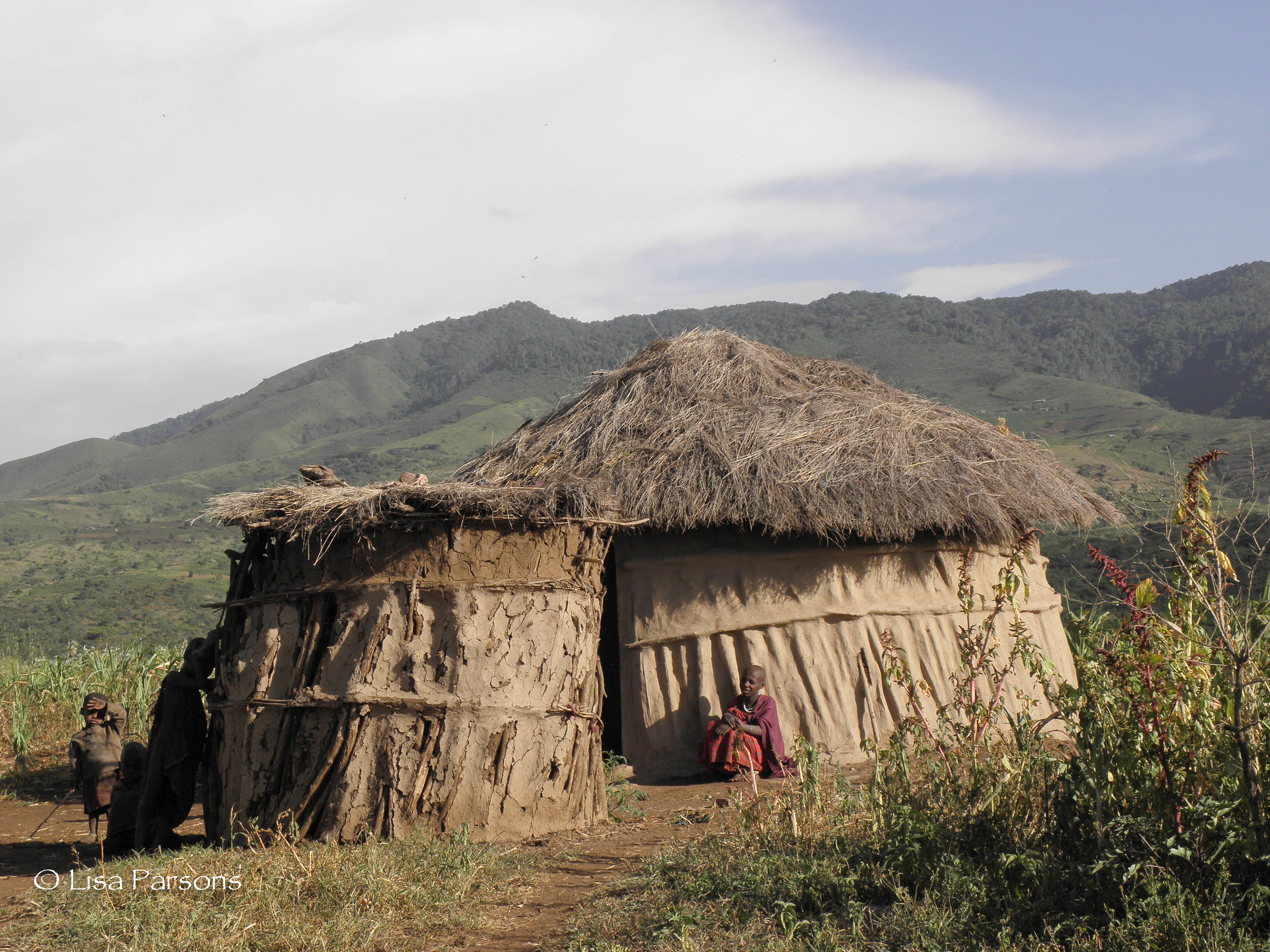 A Maasai mother and her young son.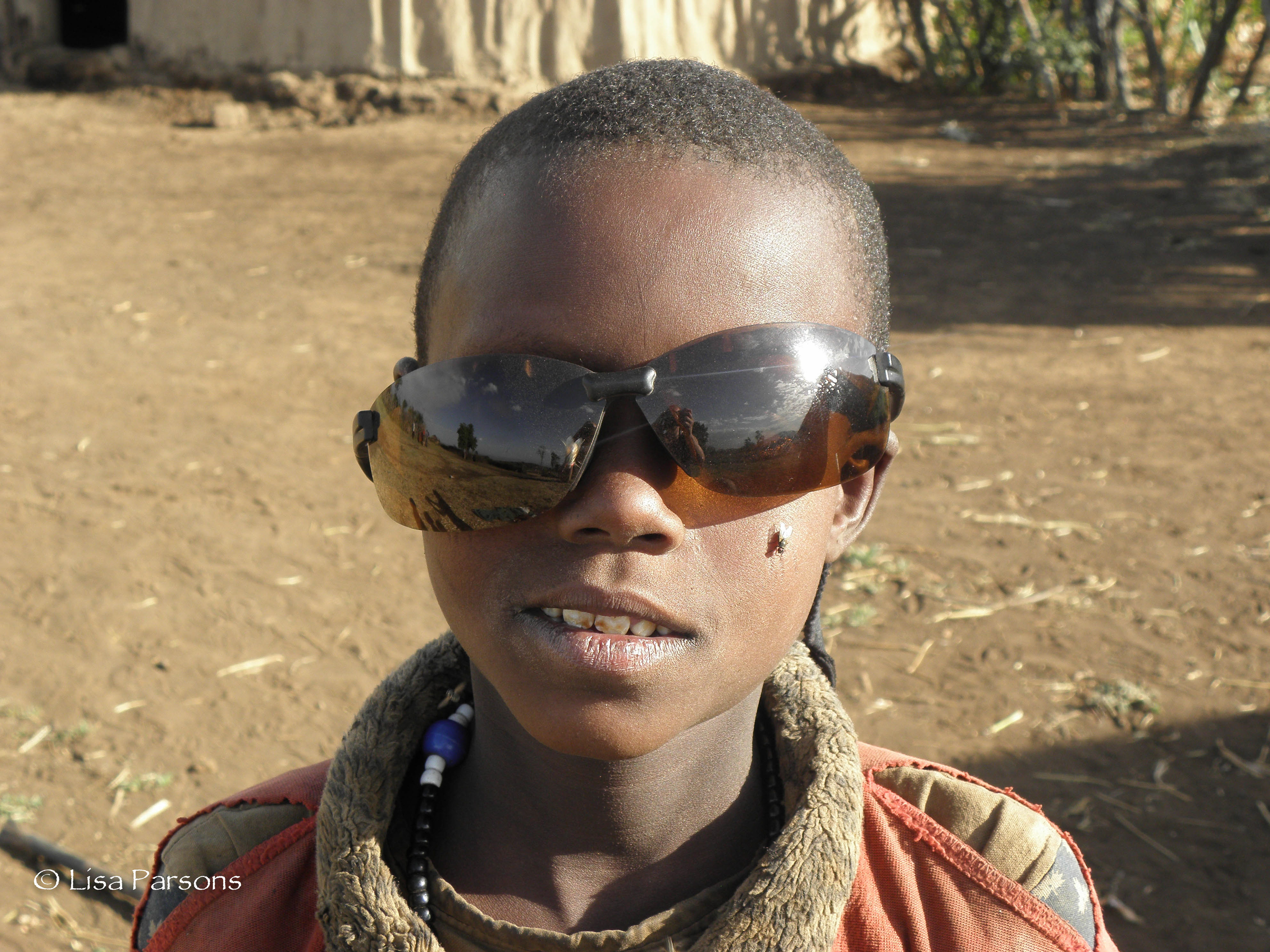 Young Maasai boy gets NATIVE!
I really should have tired the snuff.  It kept this Maasai woman happy!  Lets see Rolling Stones song 
Mother's Little Helpers!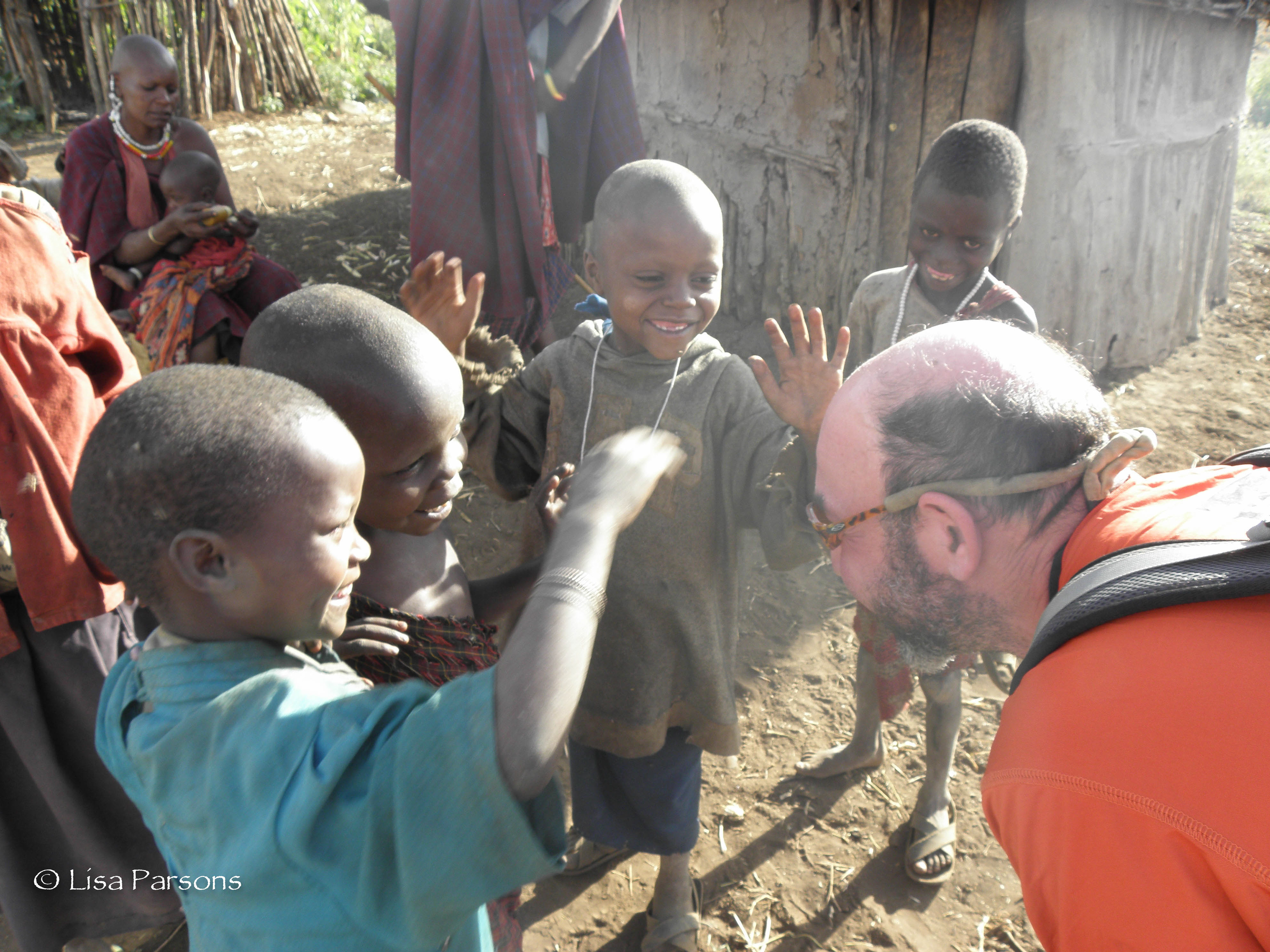 Hey, this white guy is bald...and he is jewish!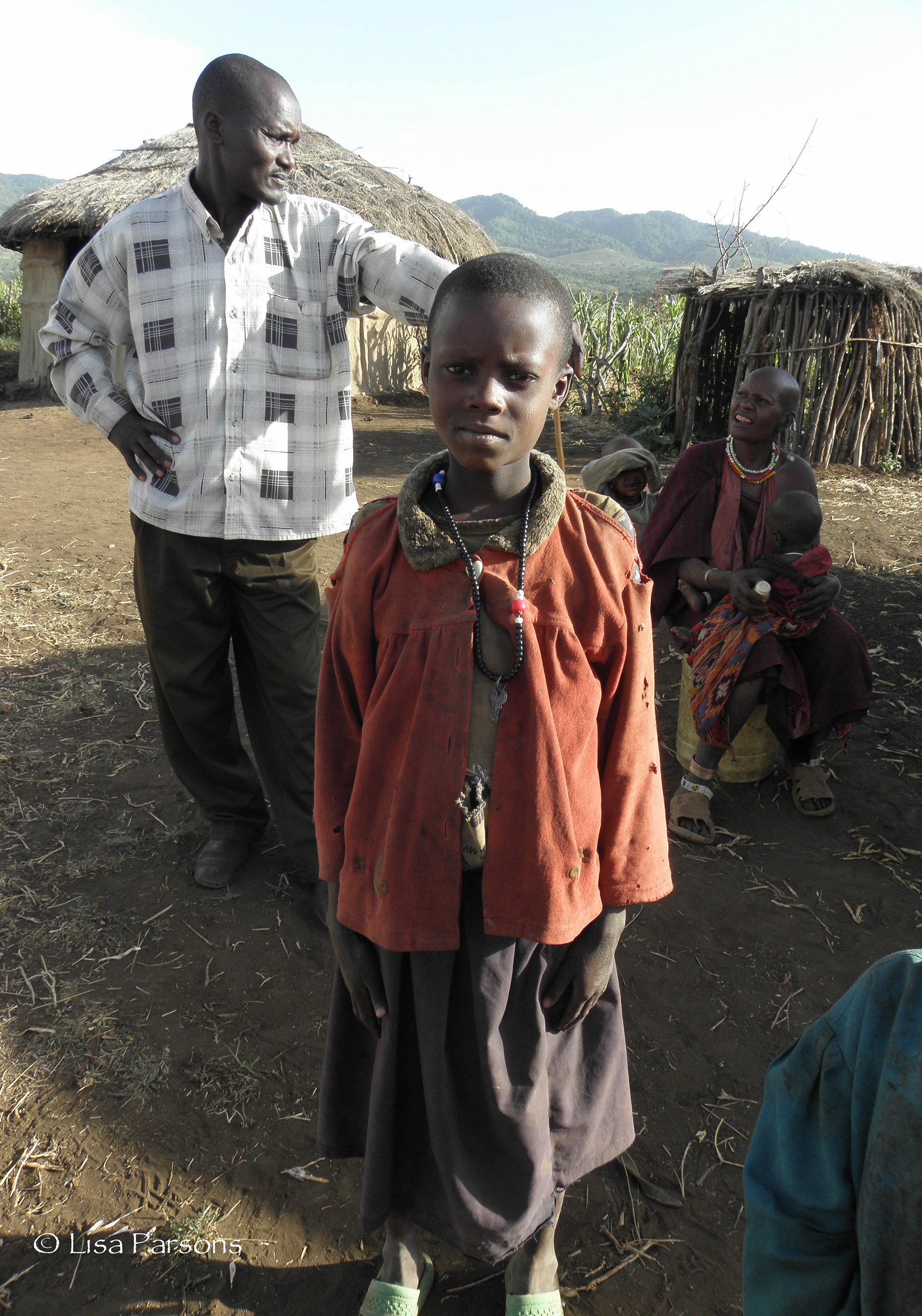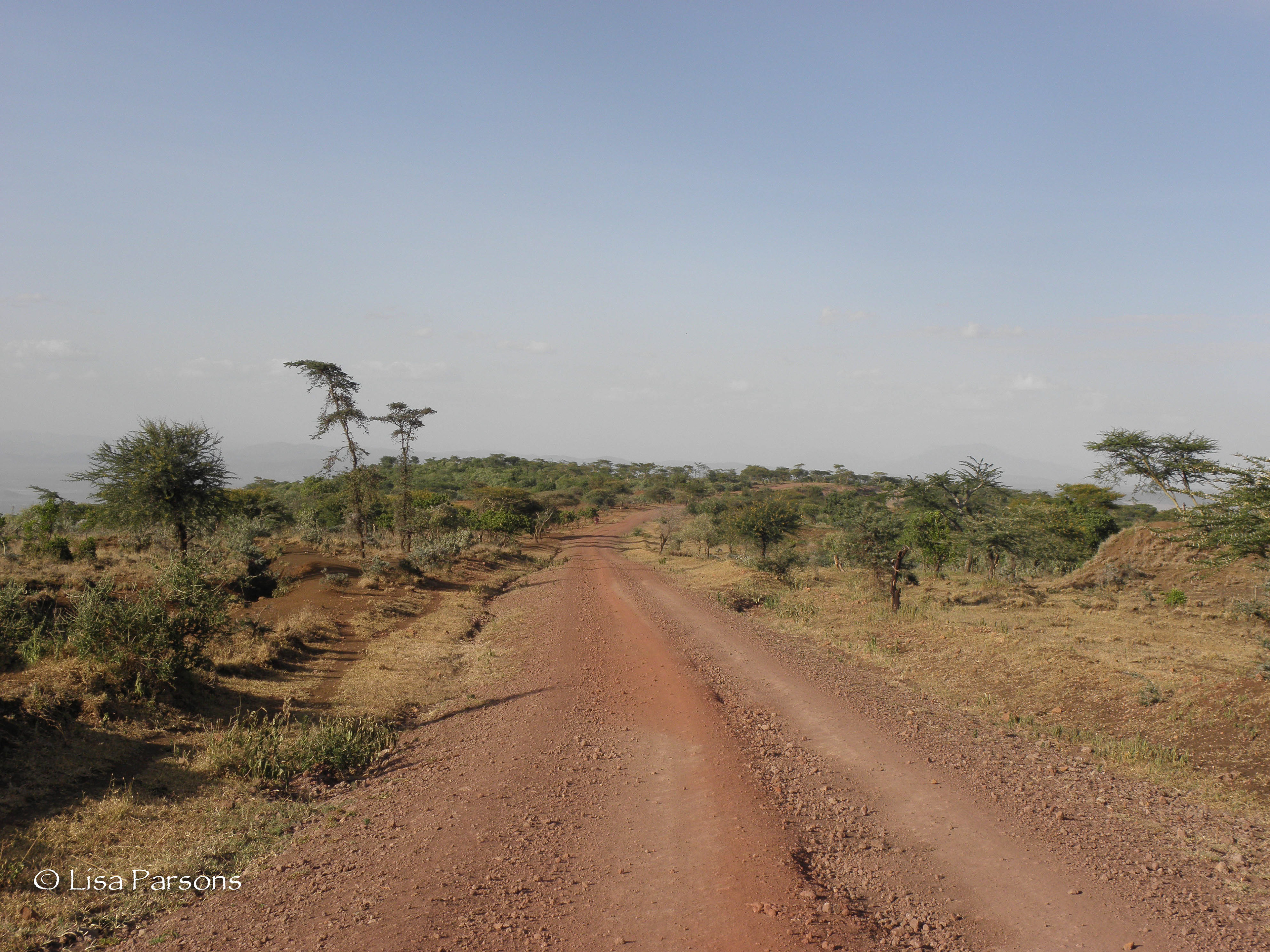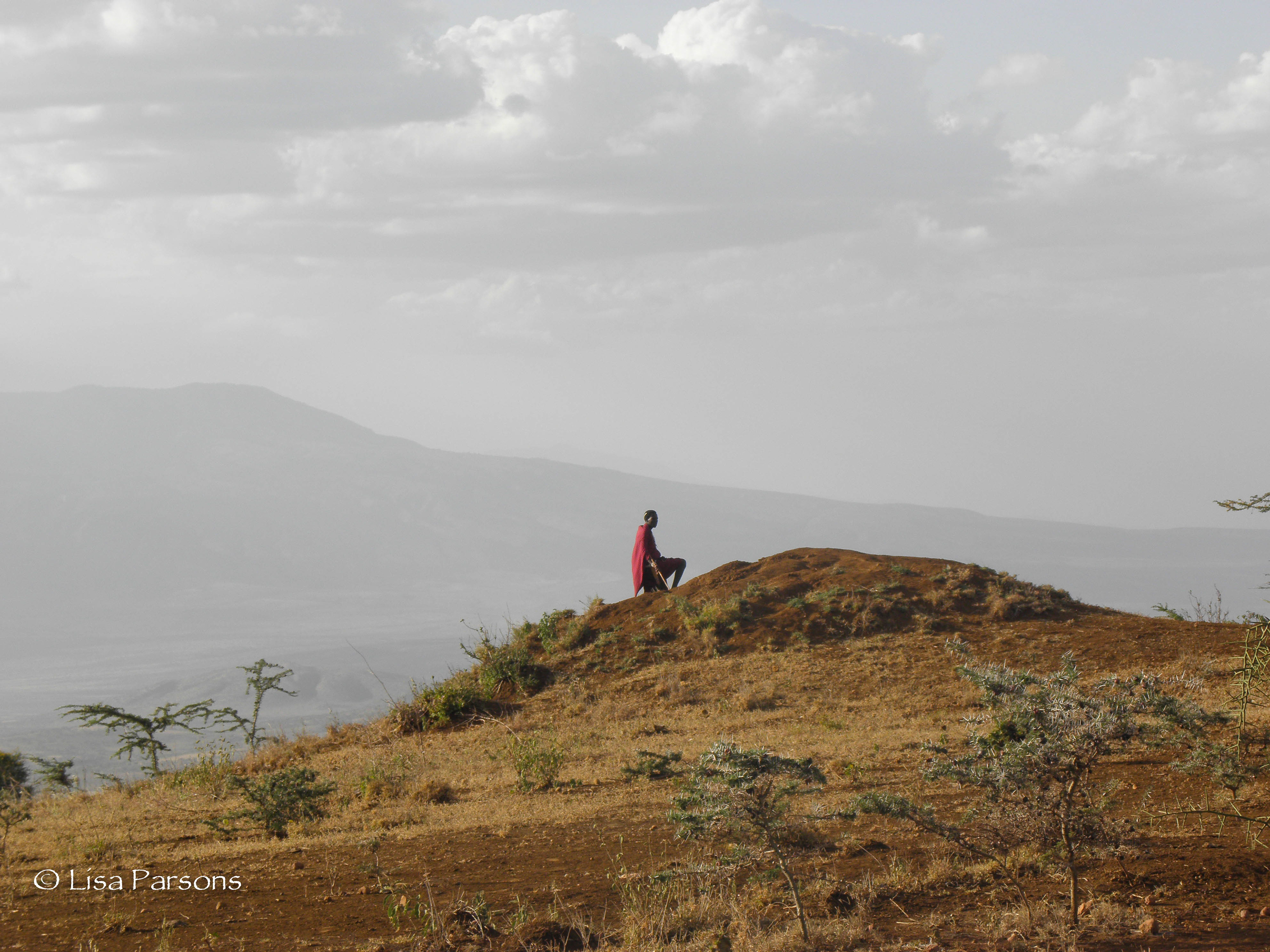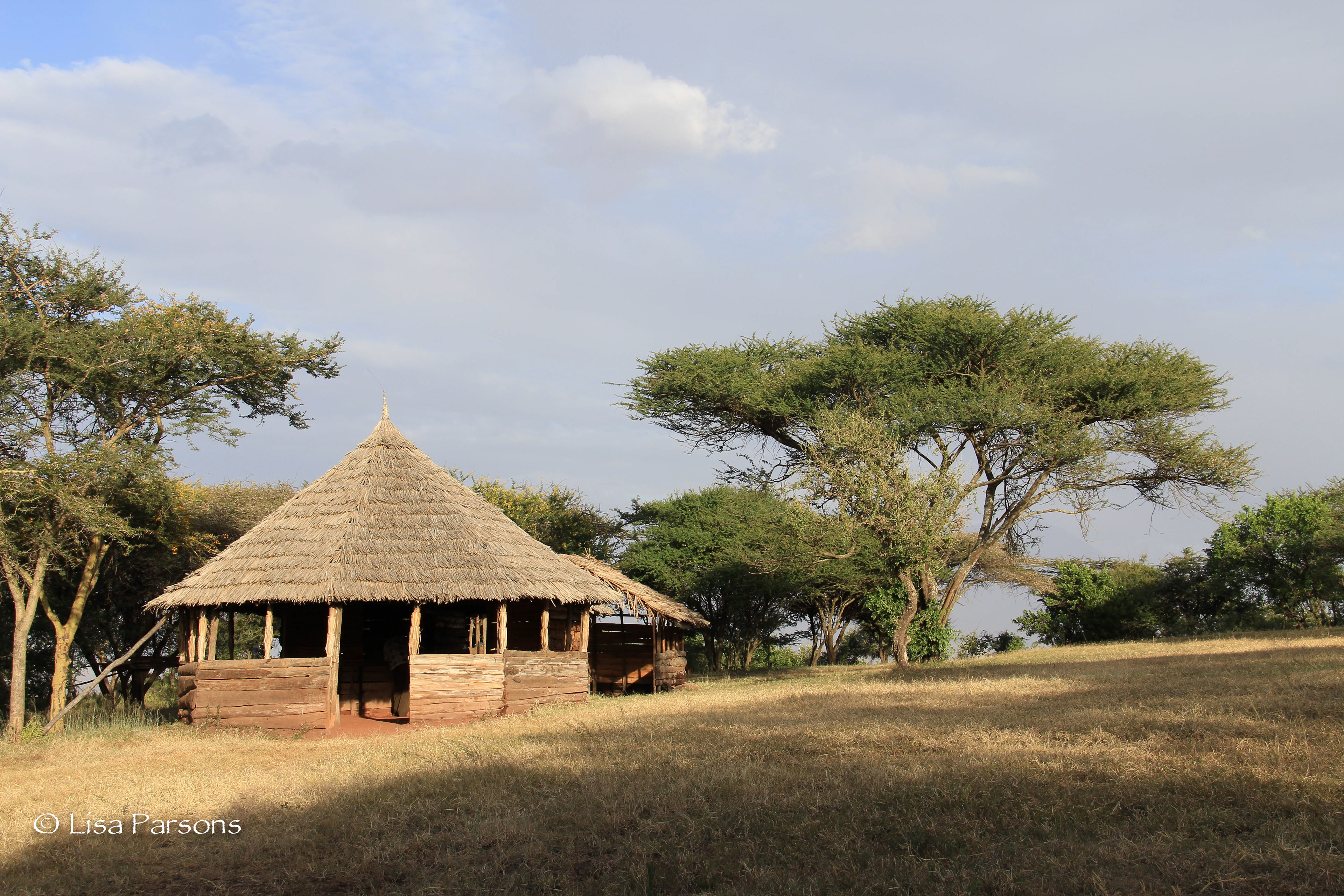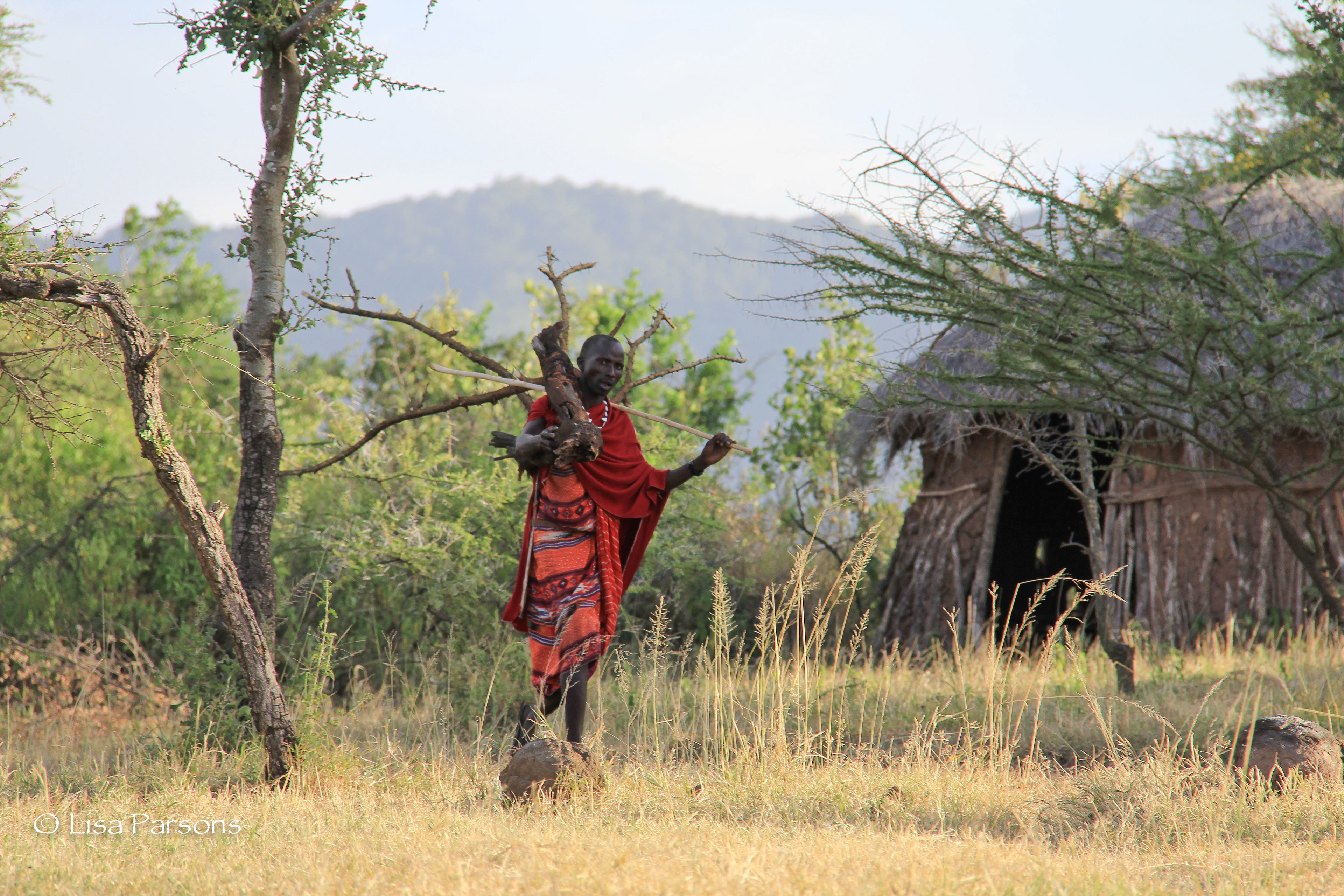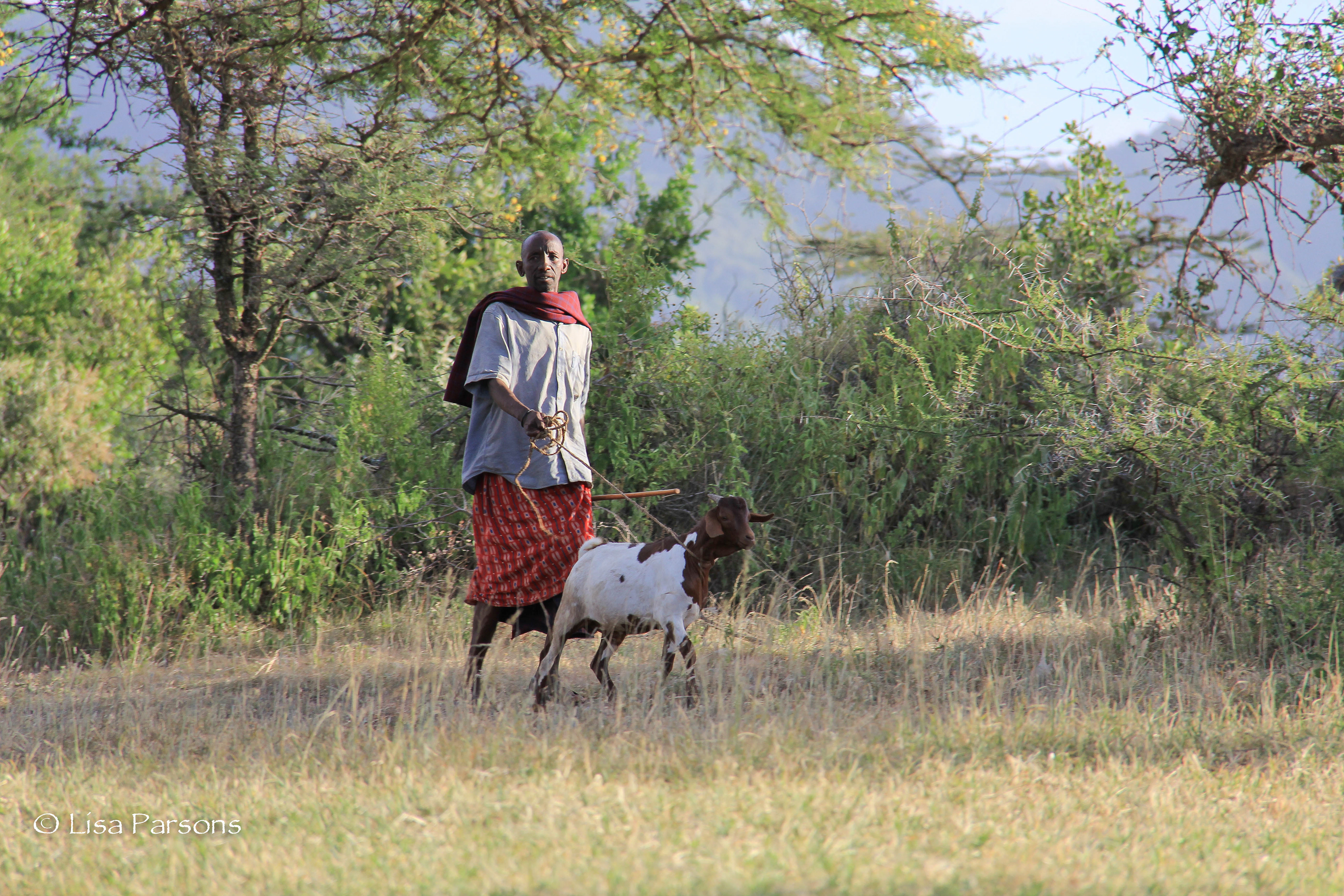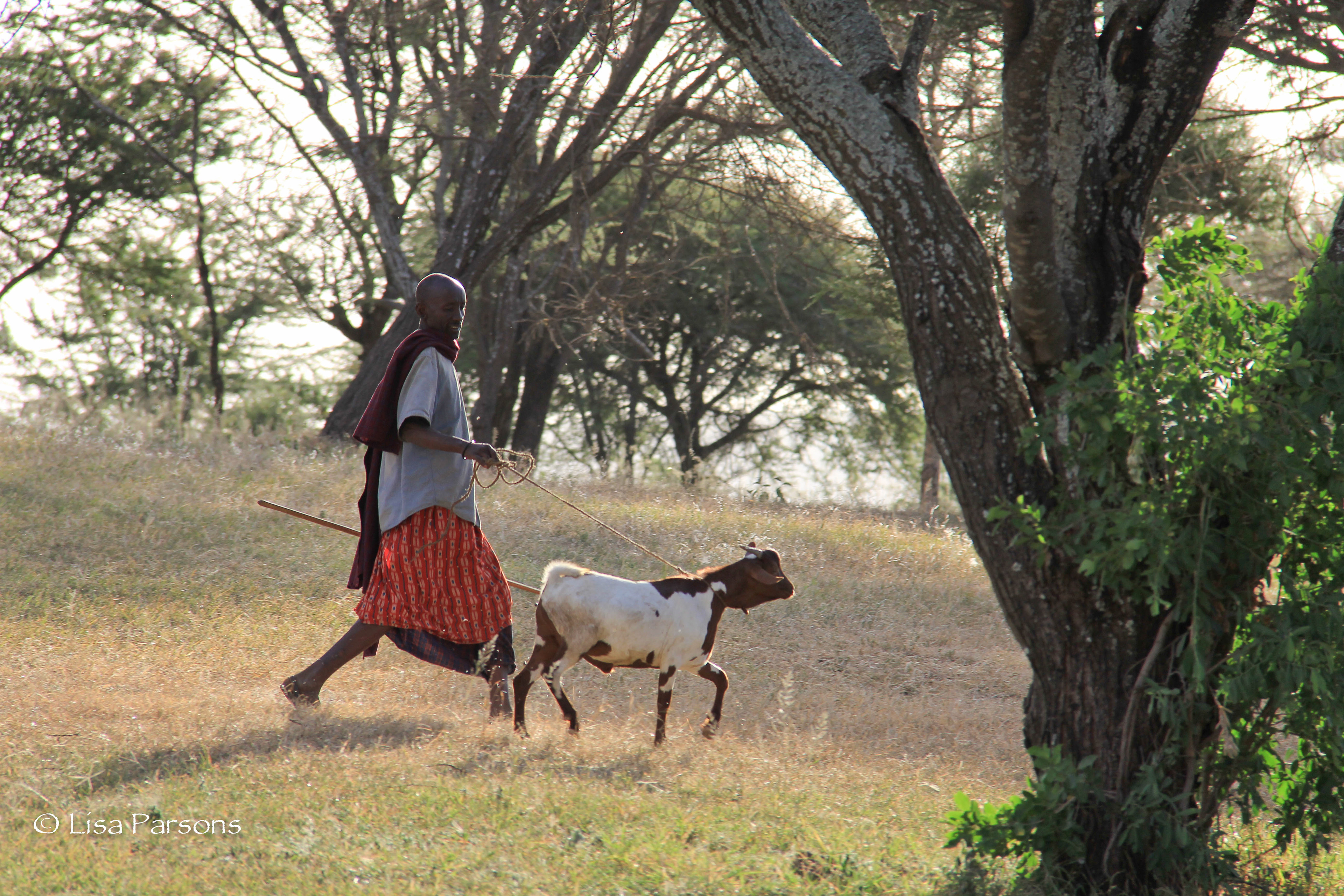 Our dinner going to slaugher.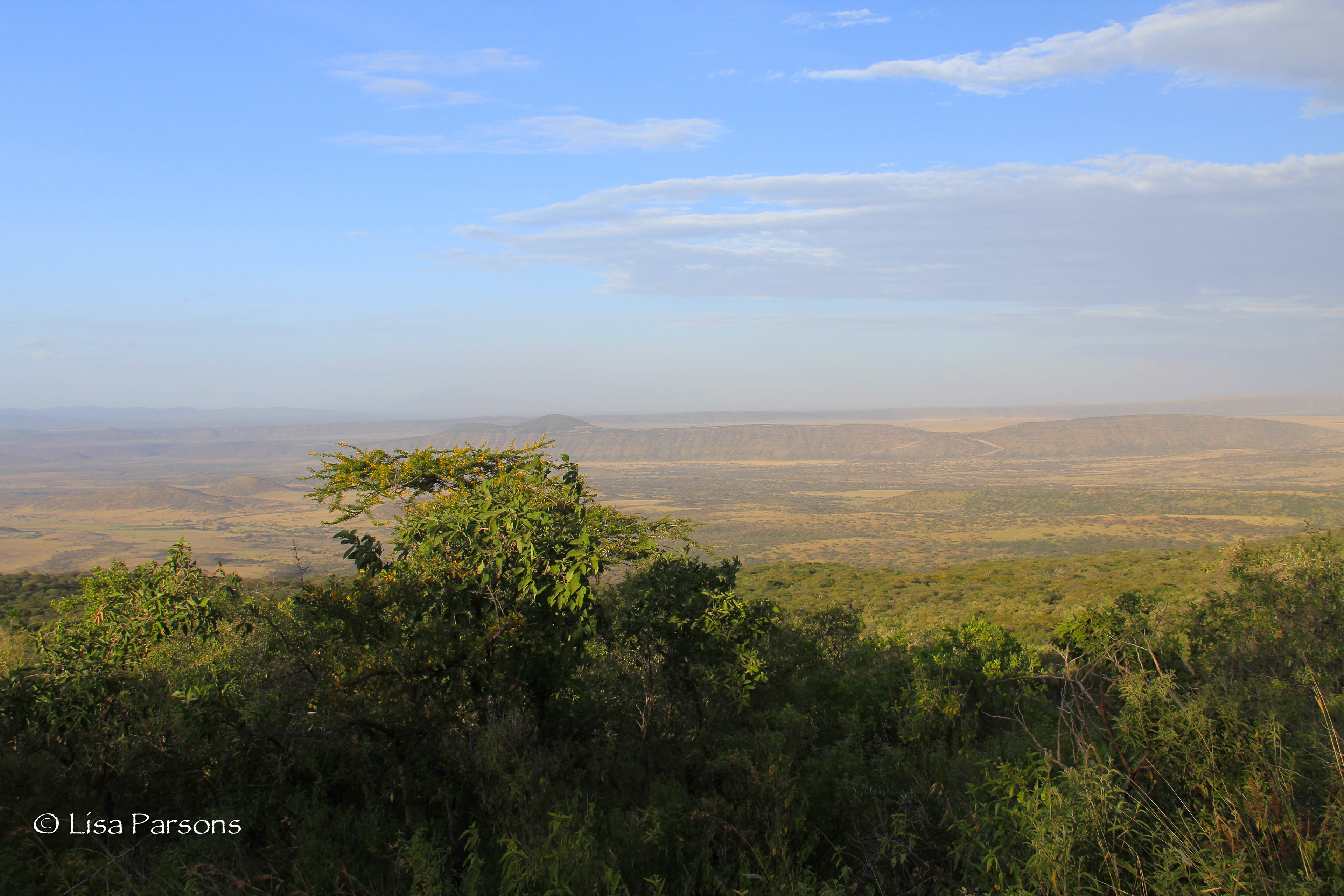 Our camp over looking the Great Rift Valley!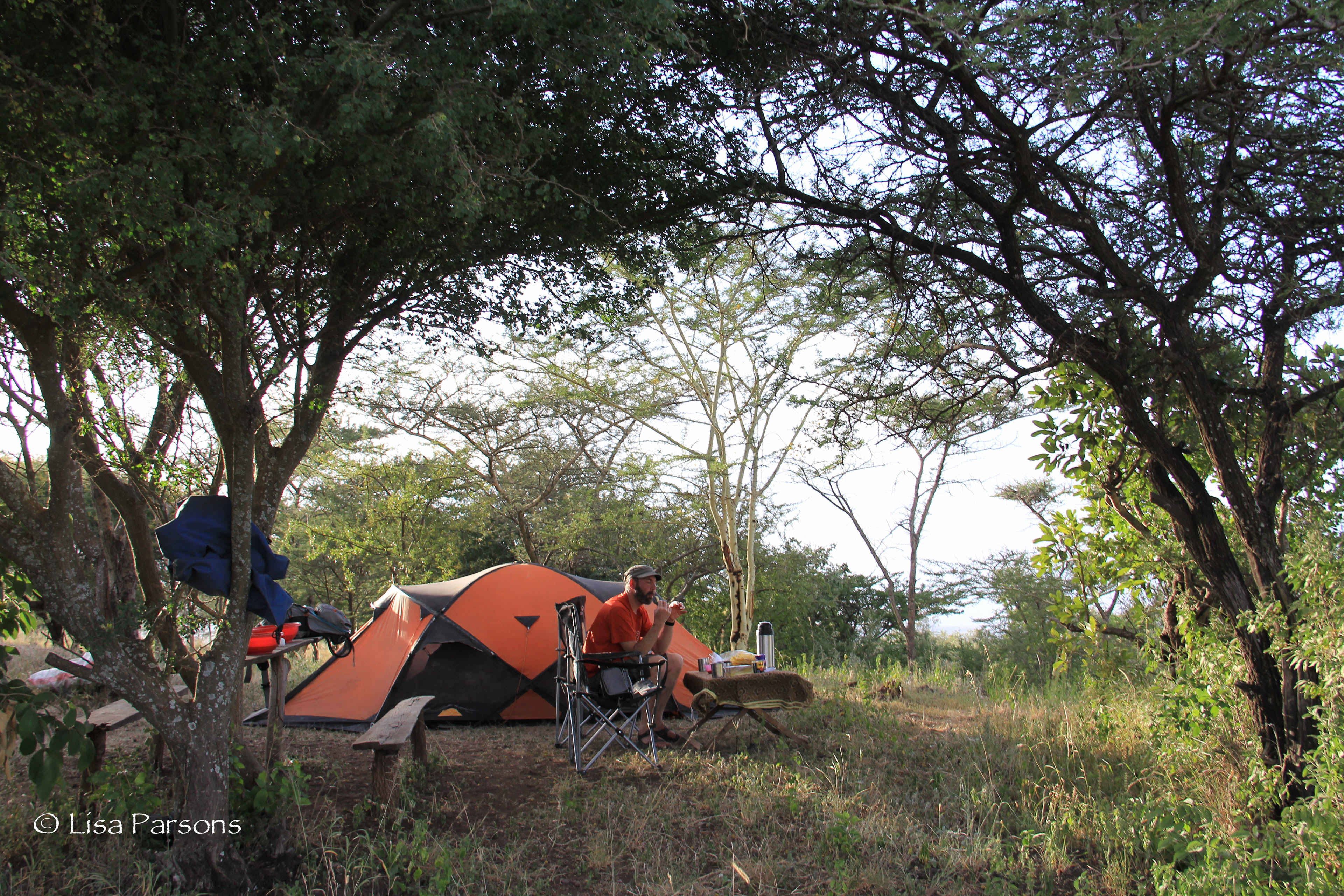 Our camp over the great rift valley.
On the edge of the Great Rift Valley!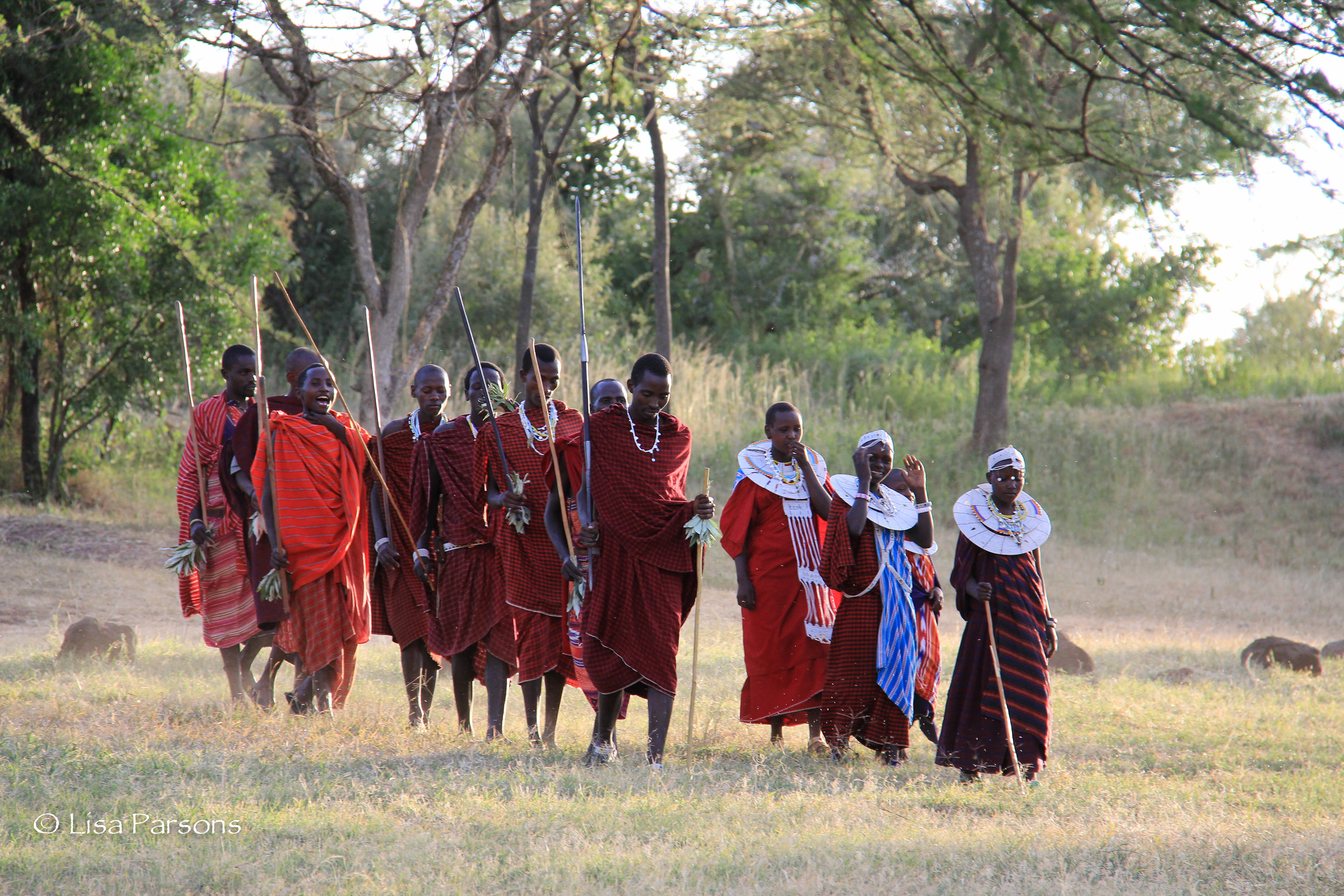 Our Maasai young men and women showing us their traditional culture.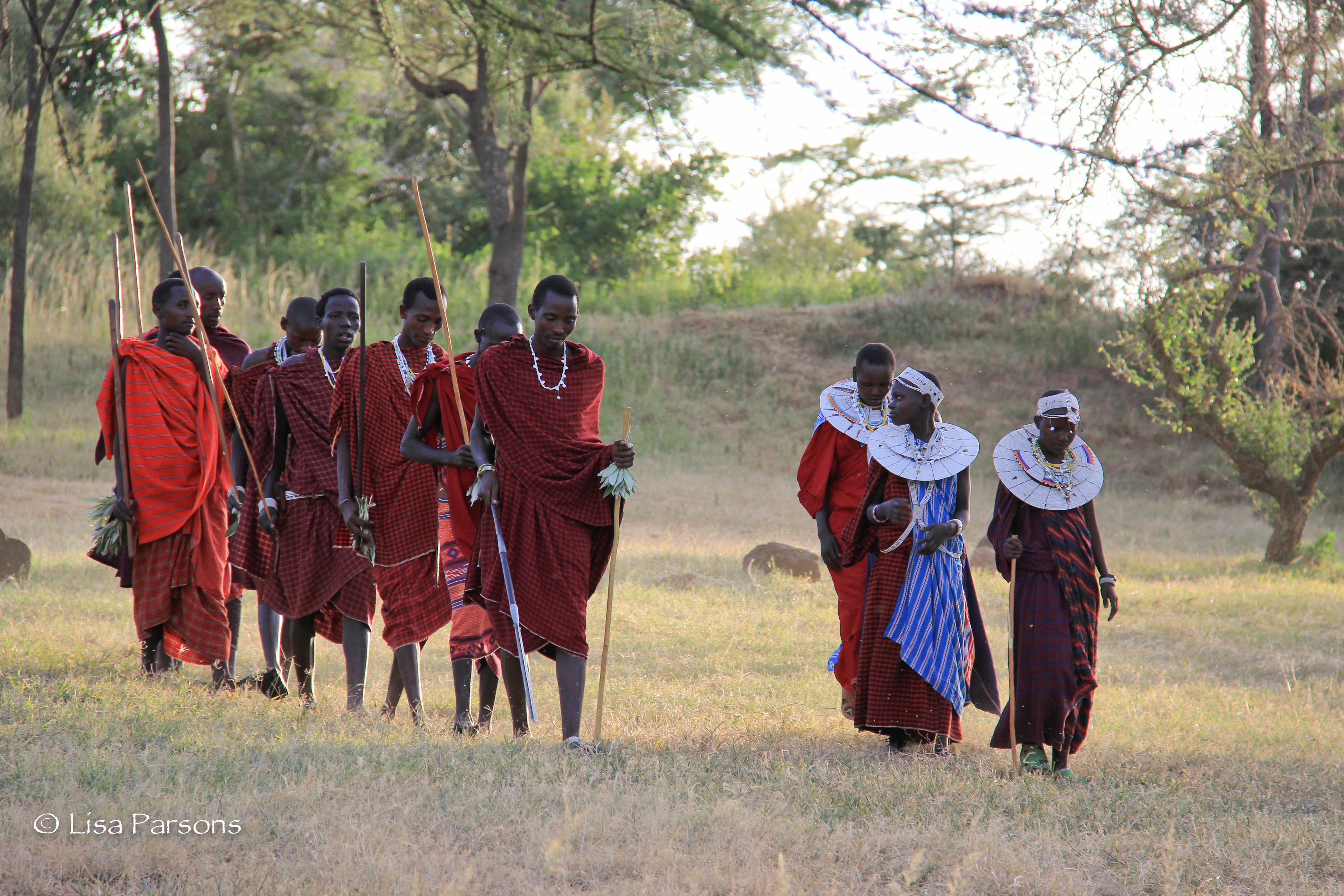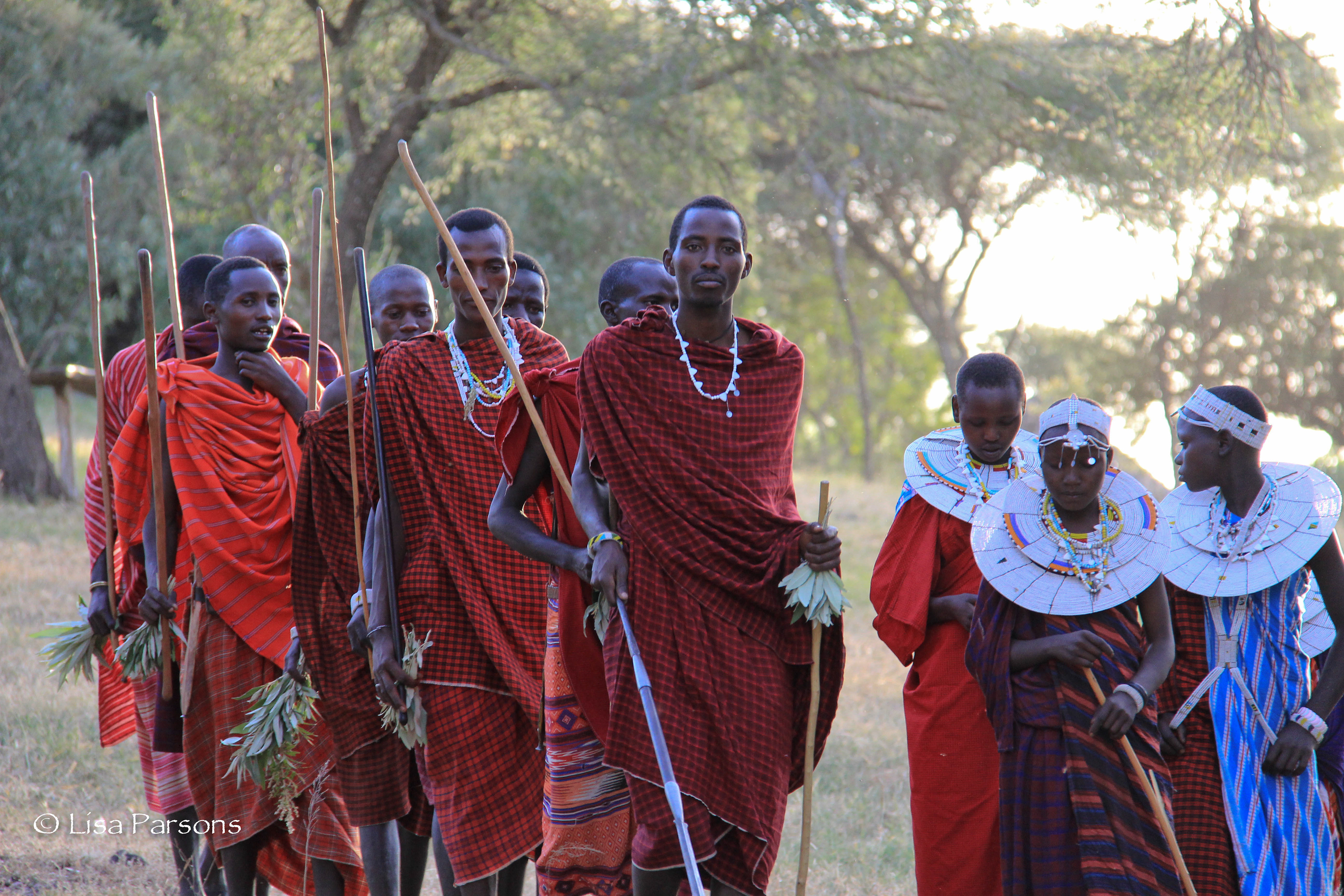 Then men are showy, energetic...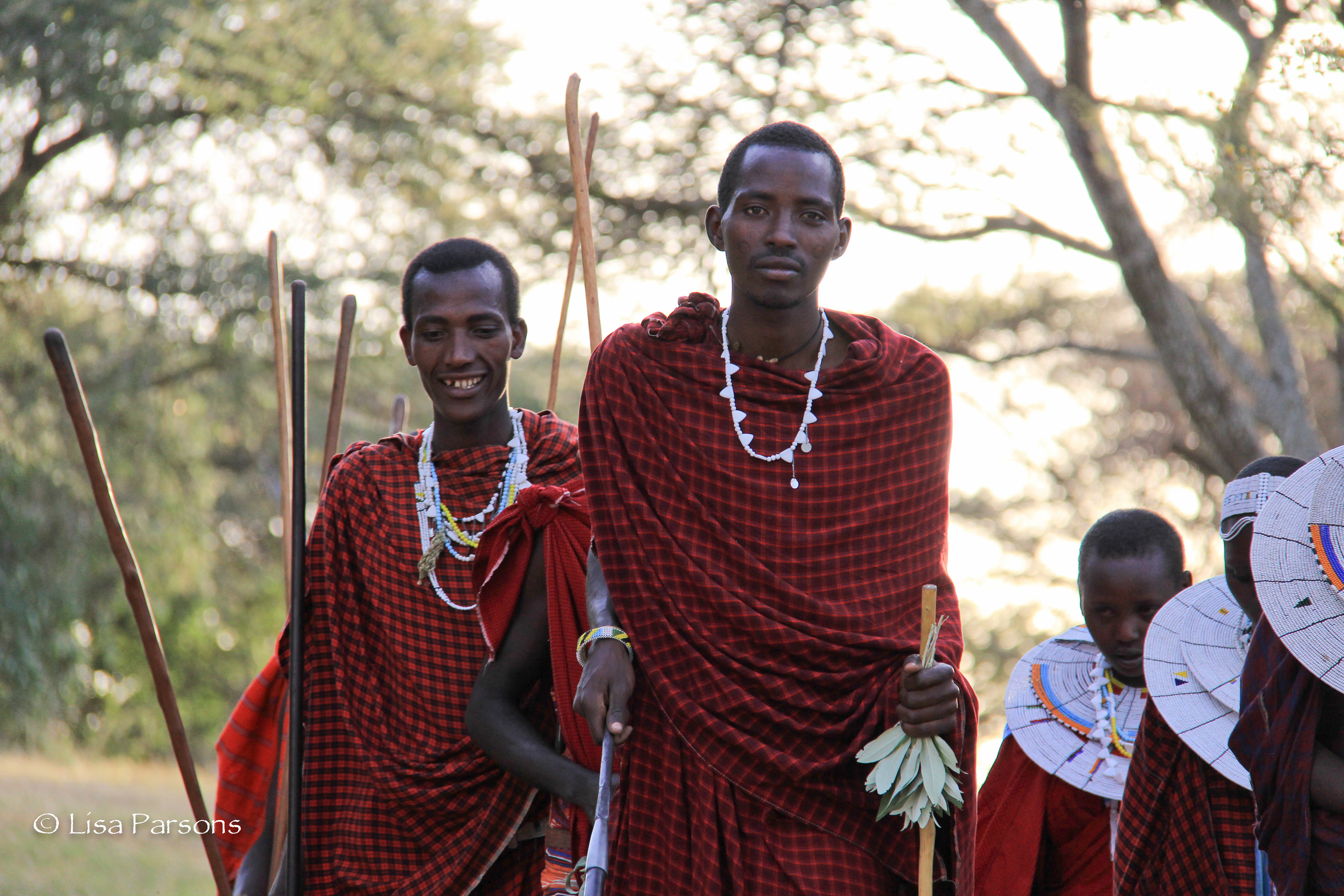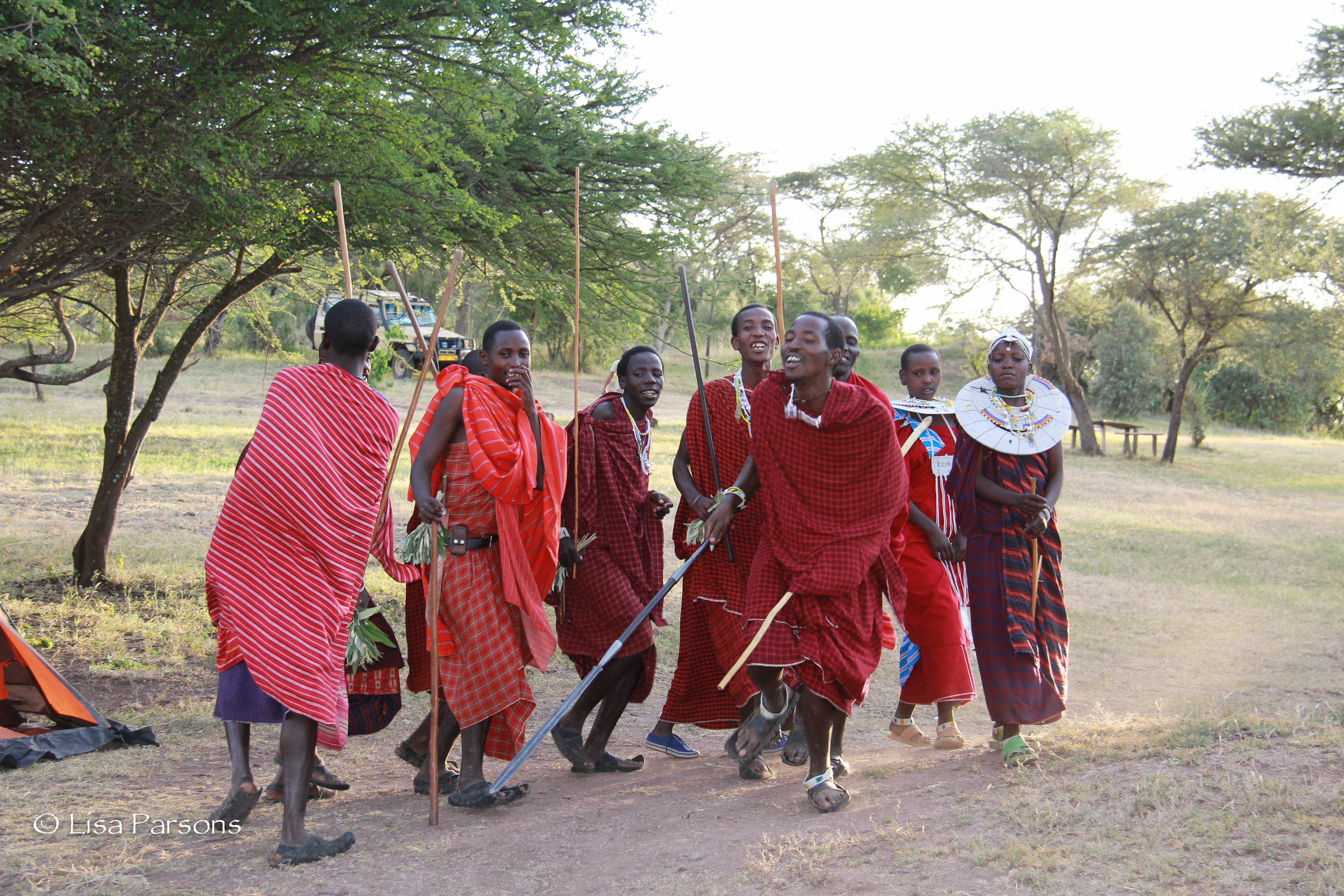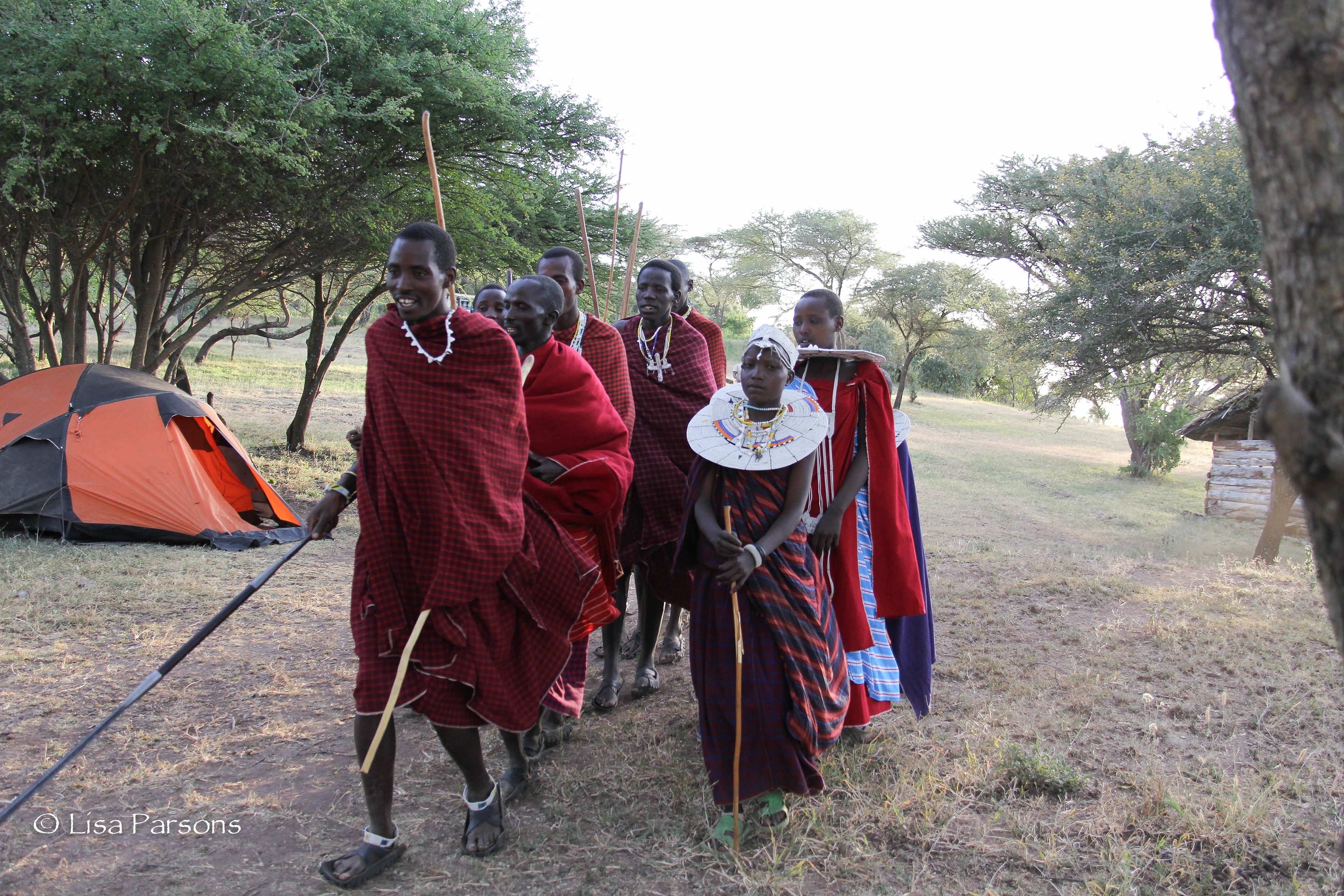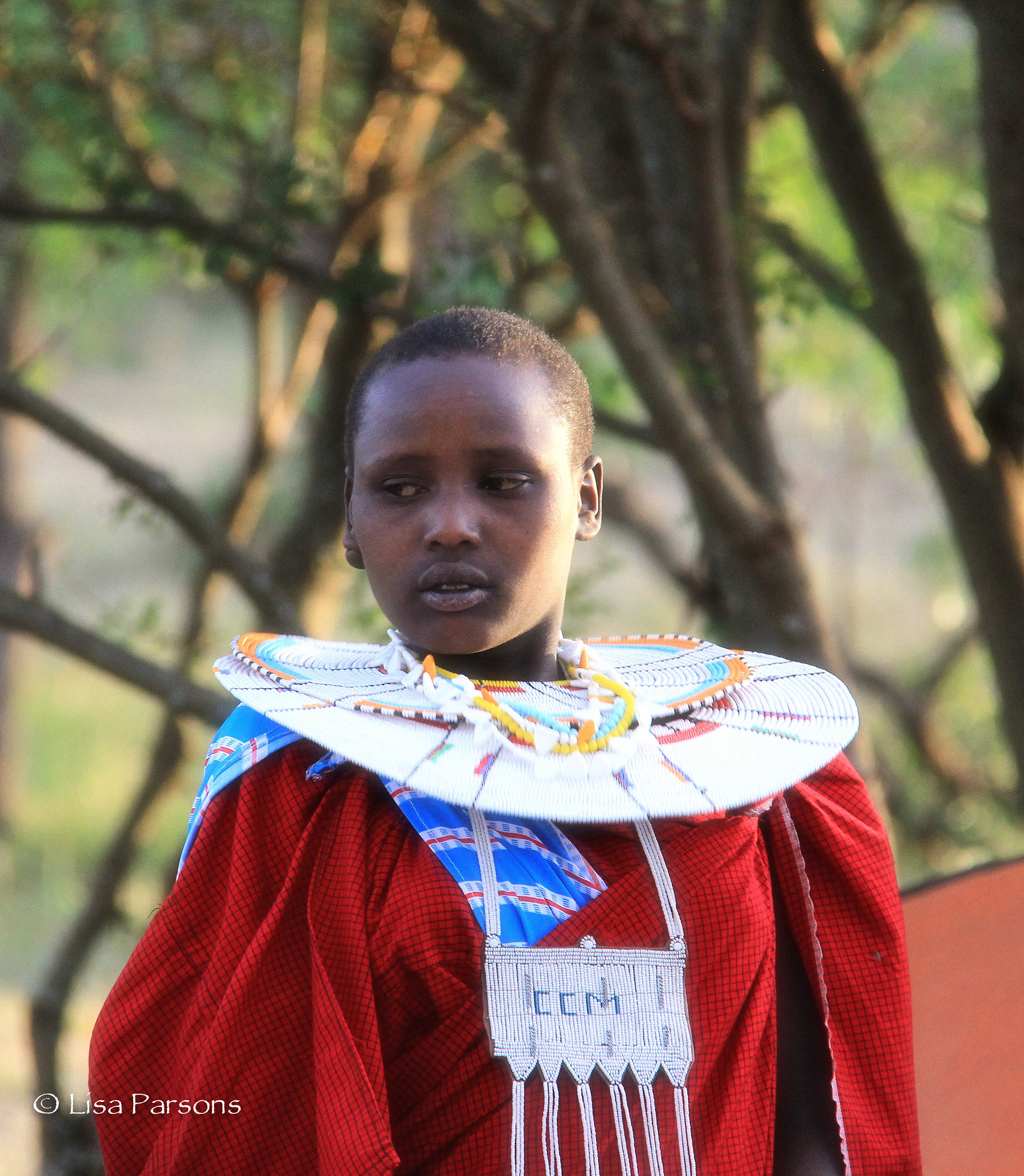 The women are reserved, young, admiring...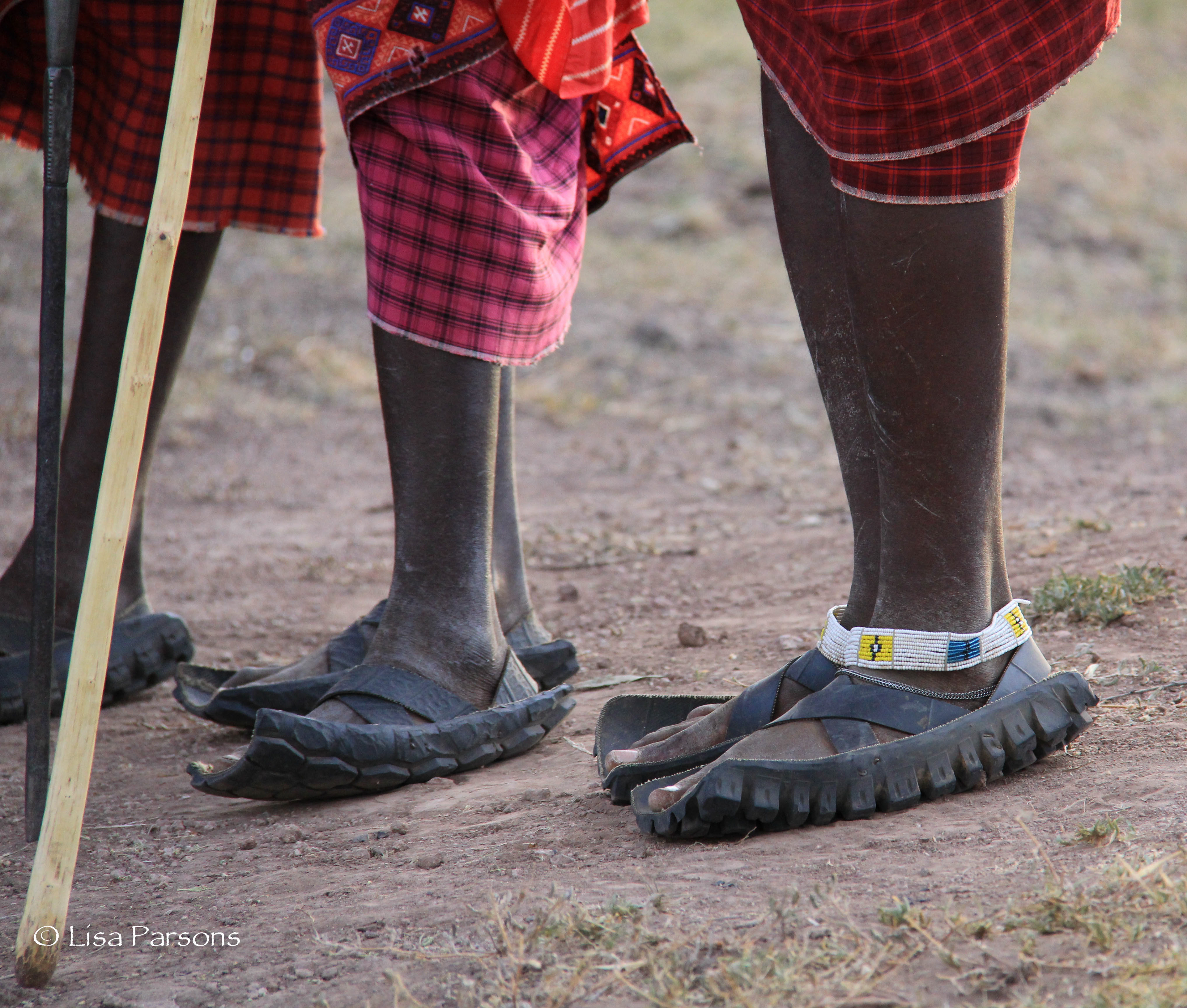 The shoes.  The are the same walking forward or backward so the enemy tribe can't tell whether they were coming or going when the stoled the cattle...or women?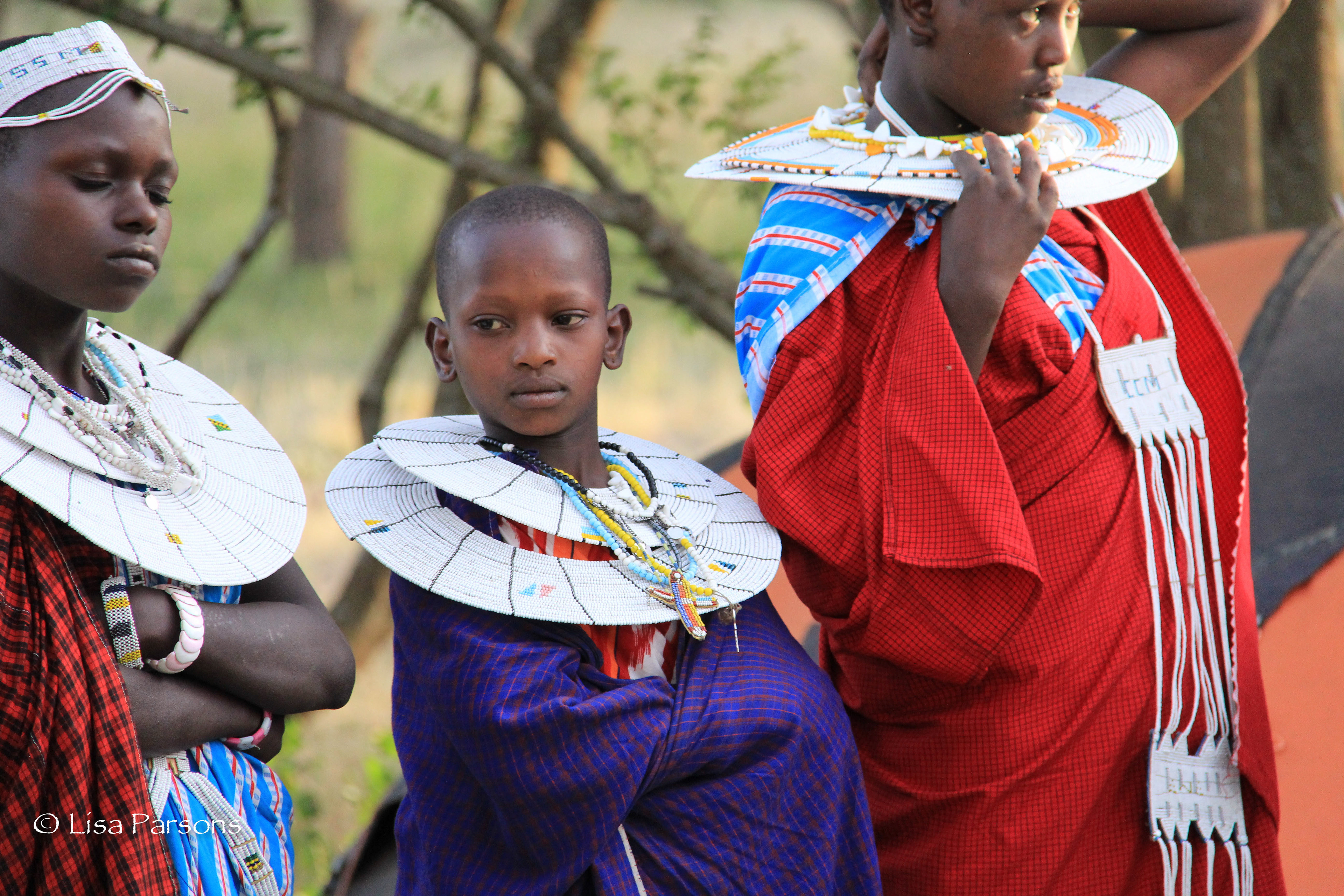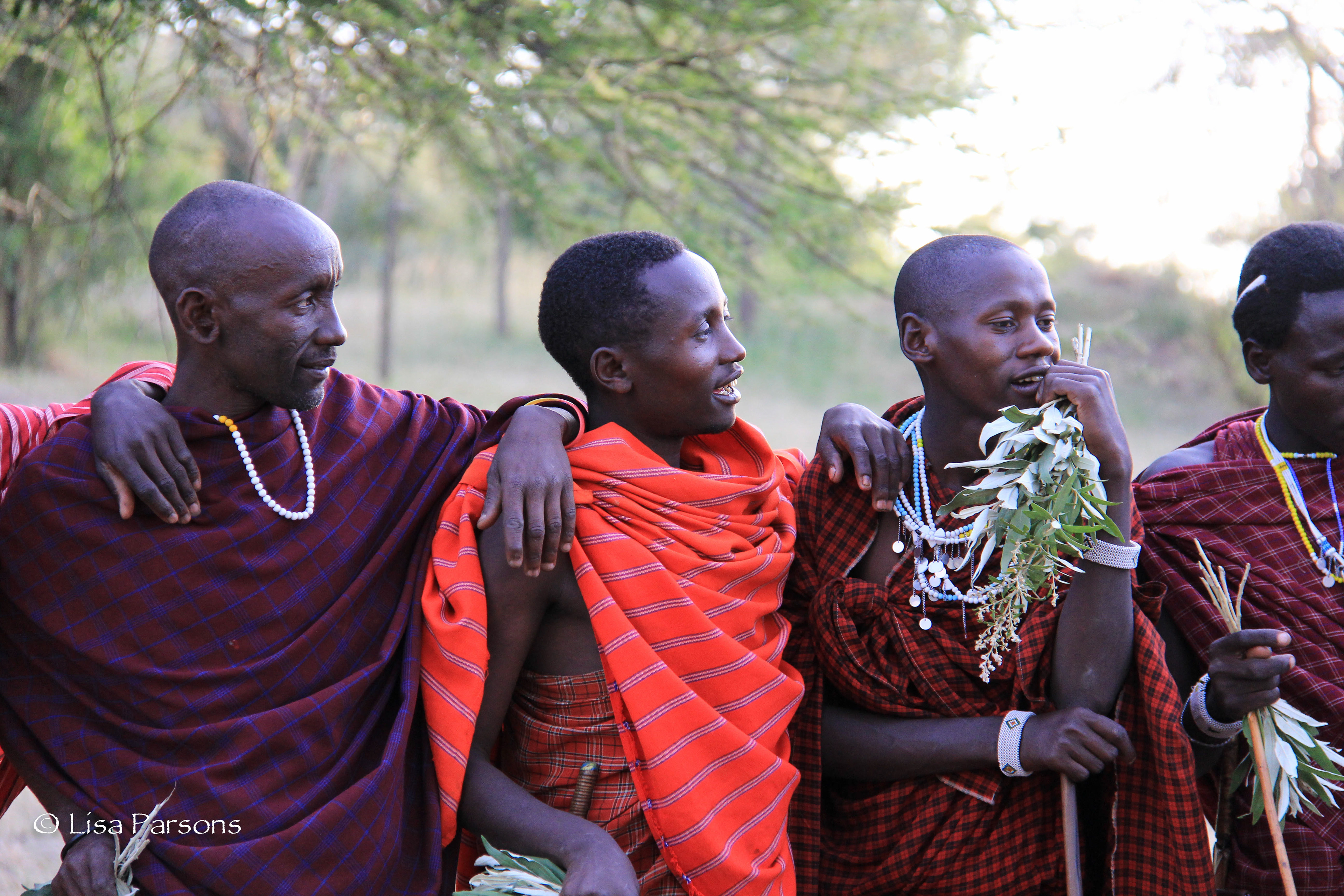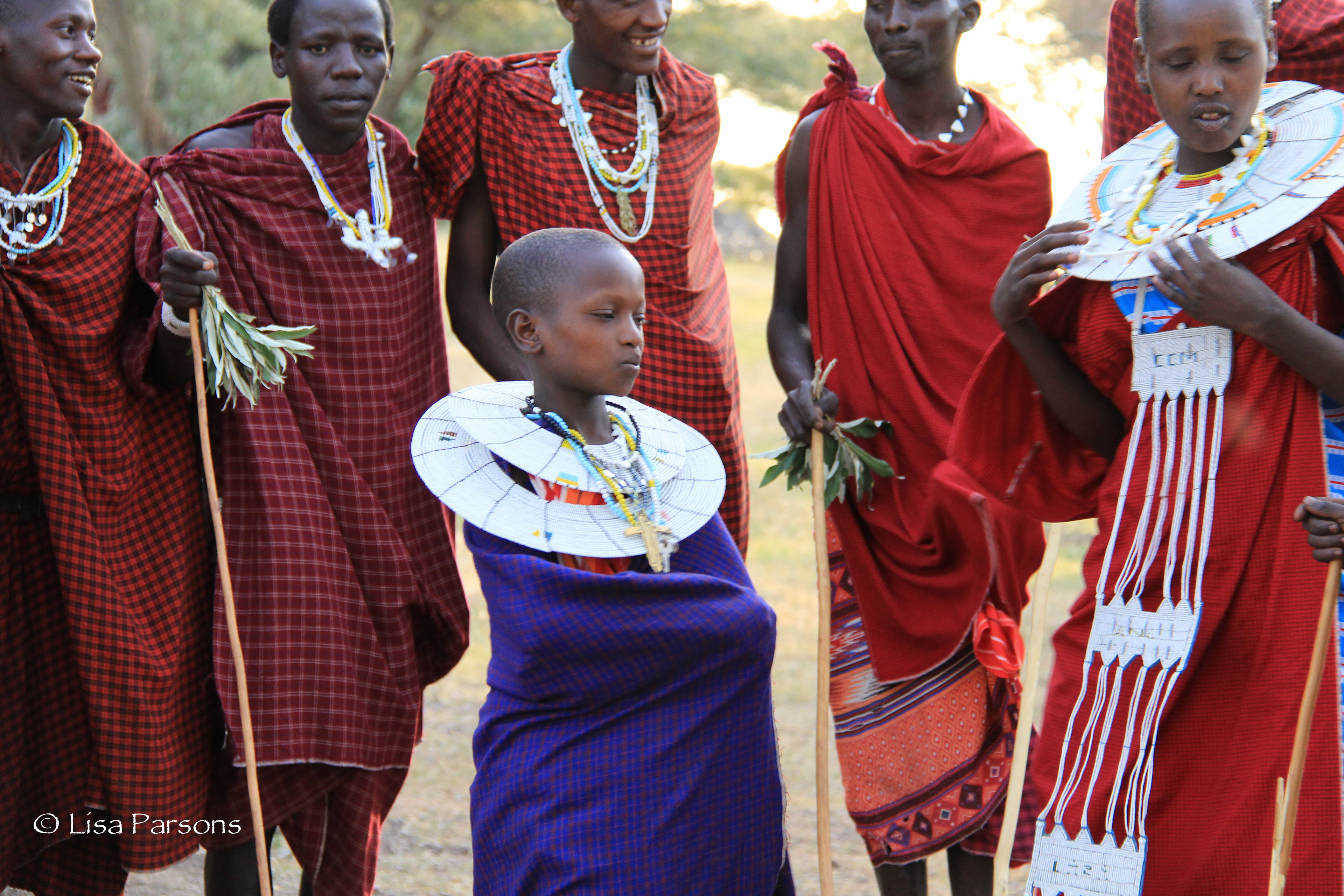 Is it a dance of attraction?

A young Maasai woman... what does her future look like?  What options does she have?  Is she happy with her future?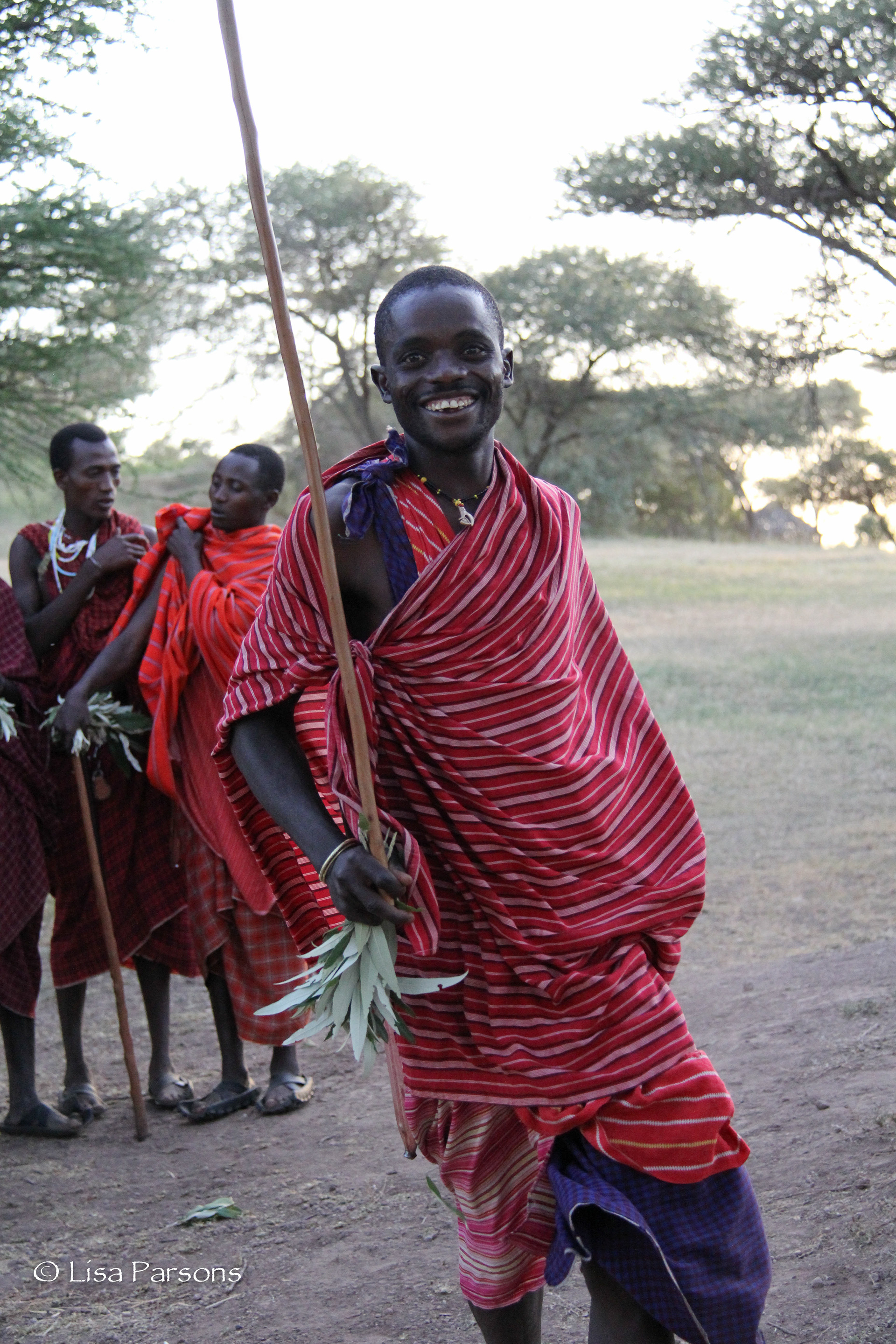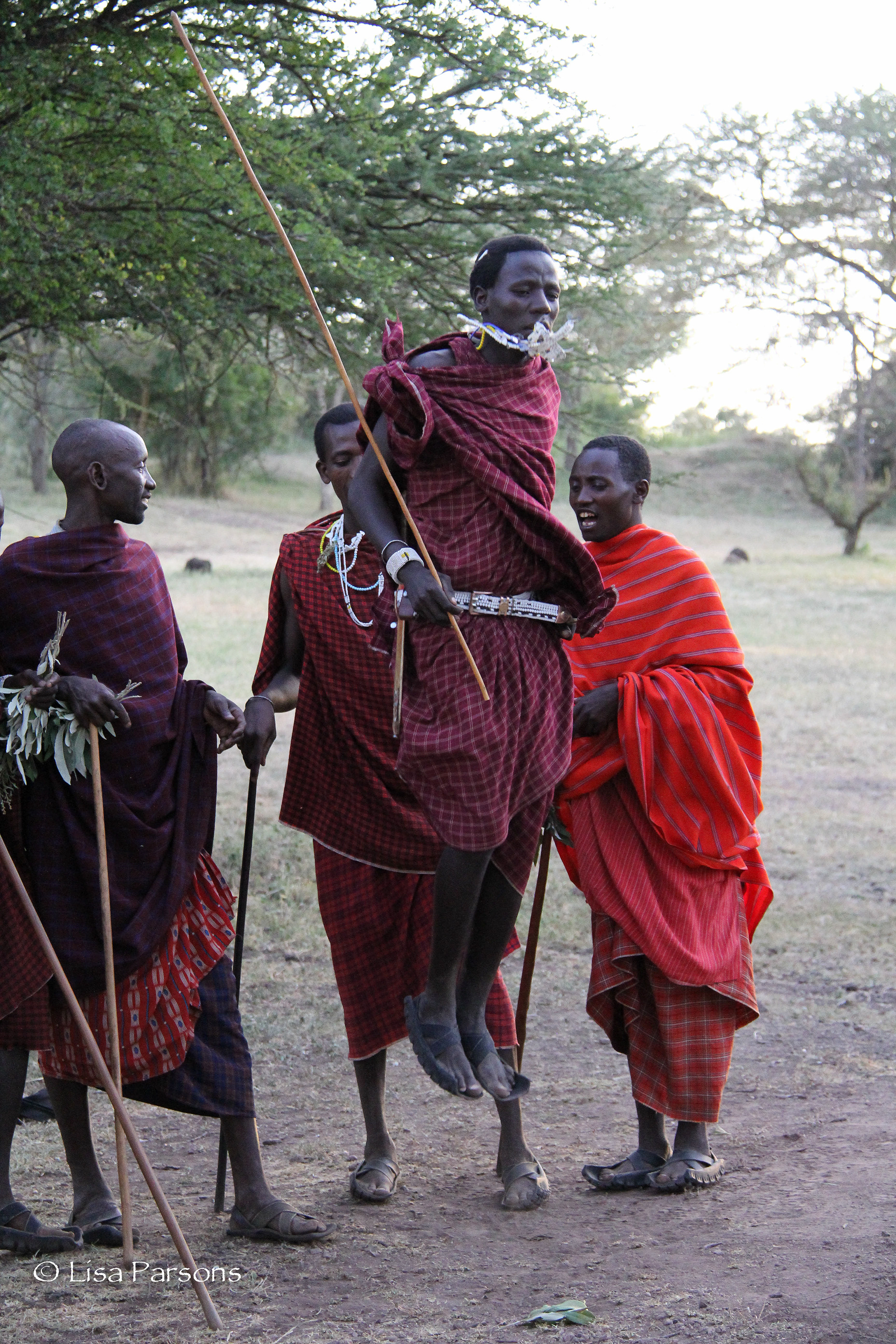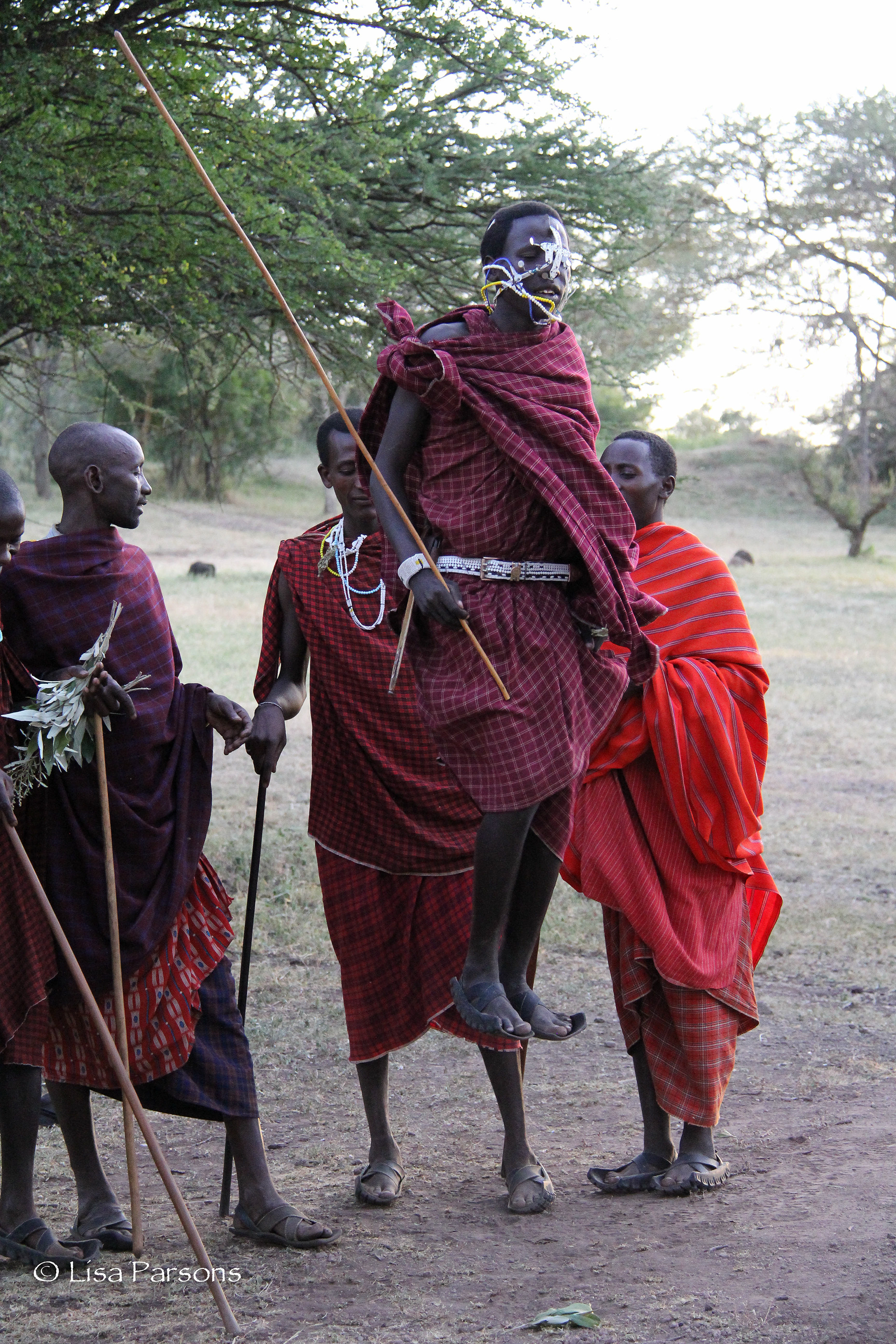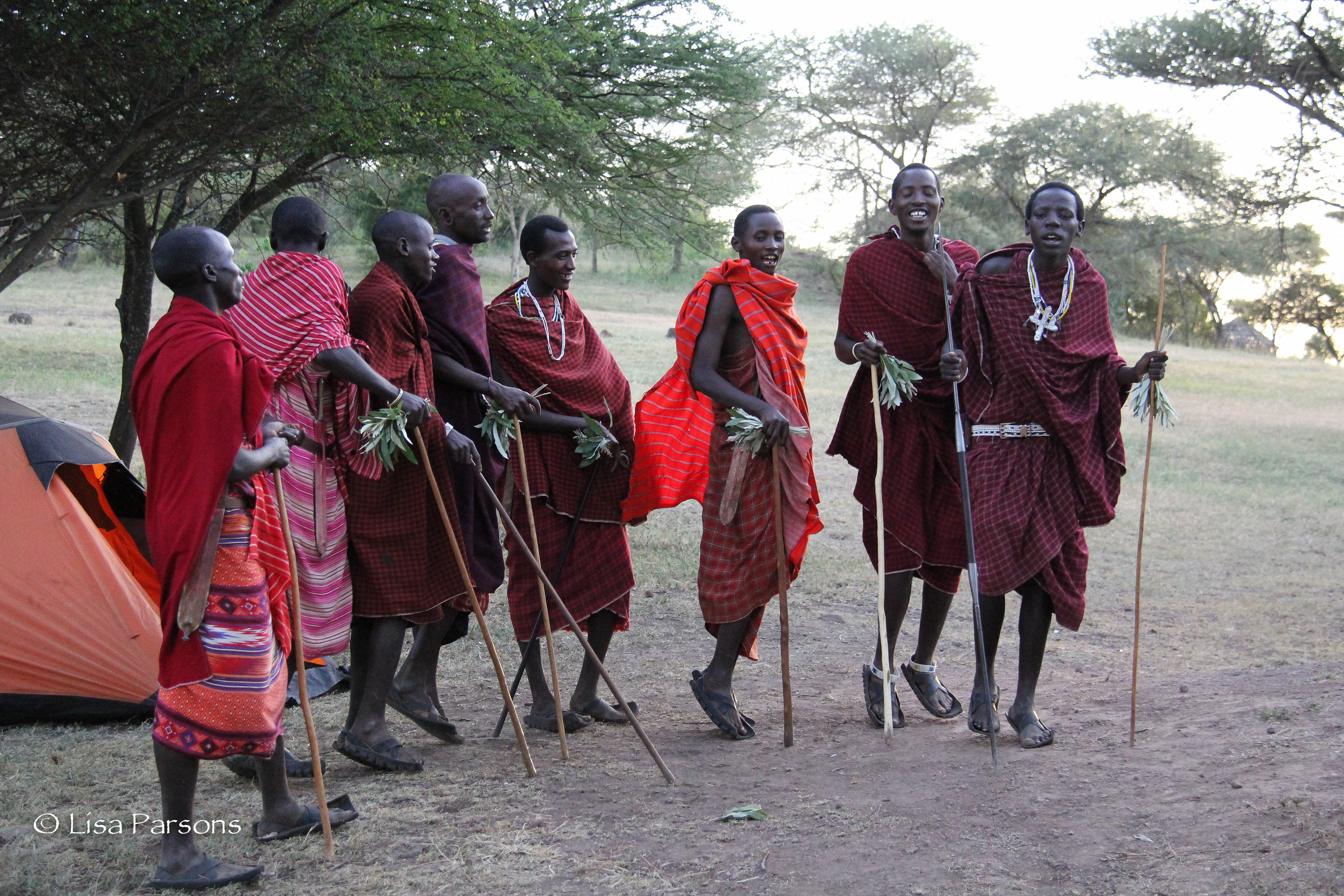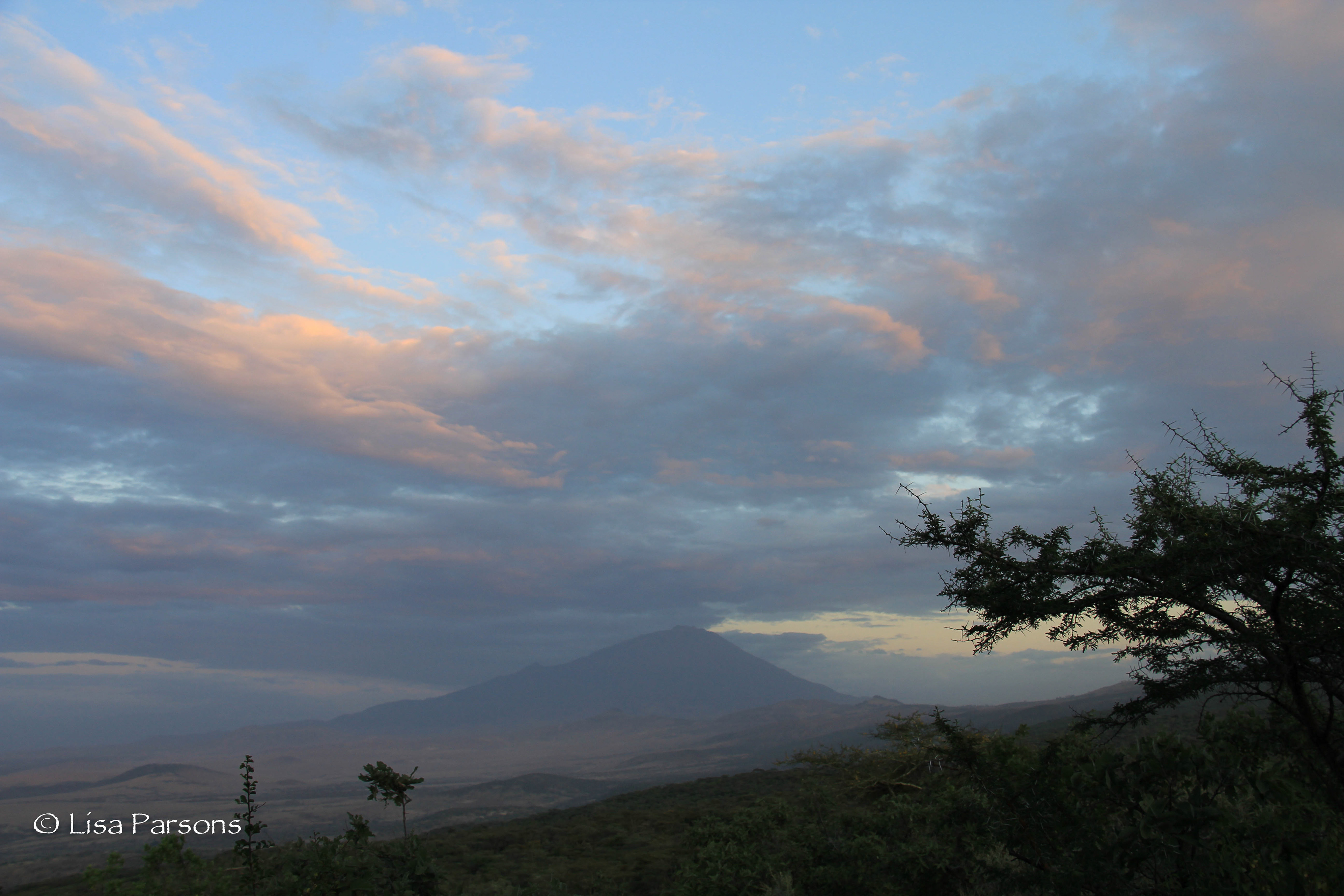 Mt. Meru on the other side of the Great Rift Valley!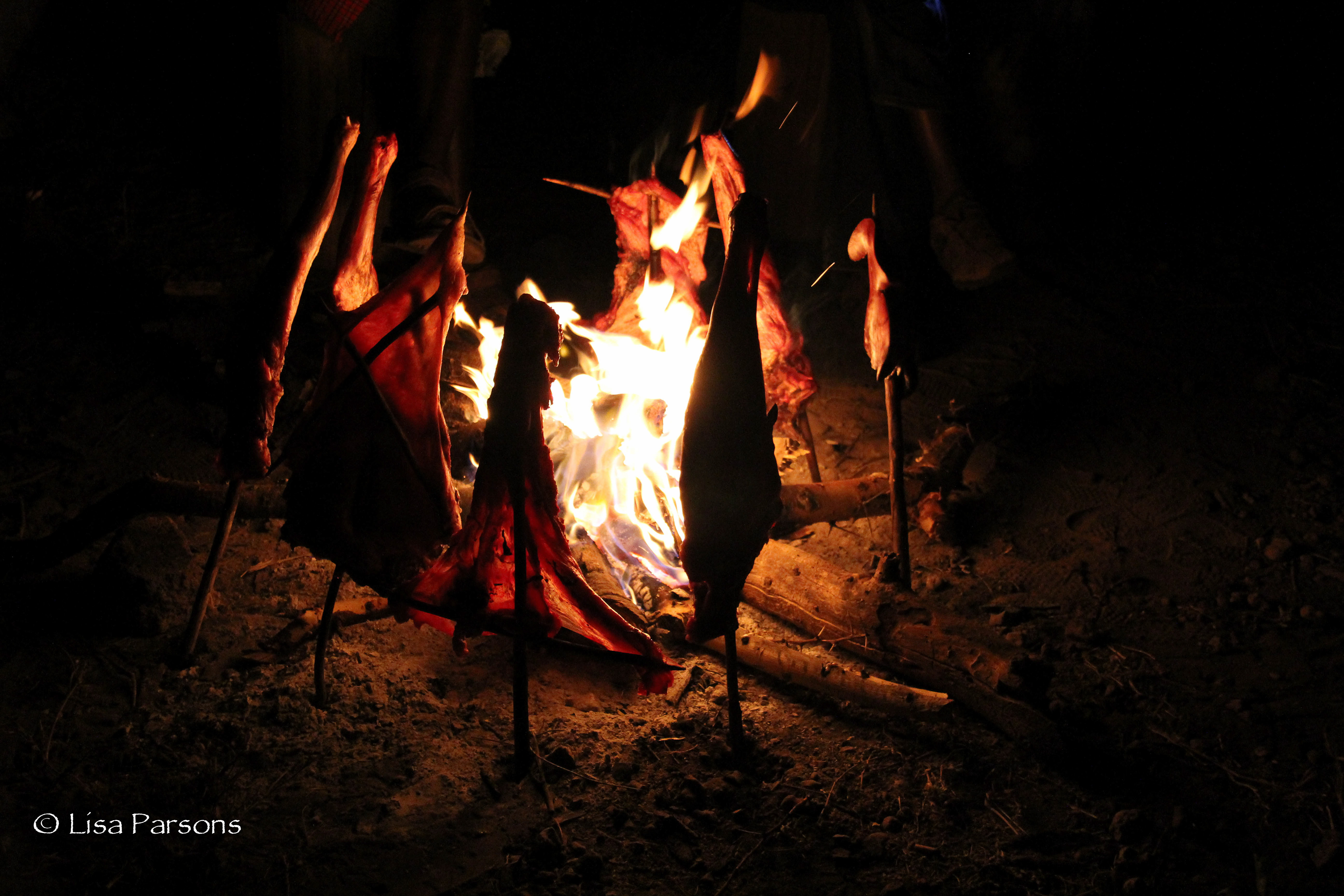 Our dinner.  Fresh goat meat cooked over an open fire.
David, Tunzo, and John John.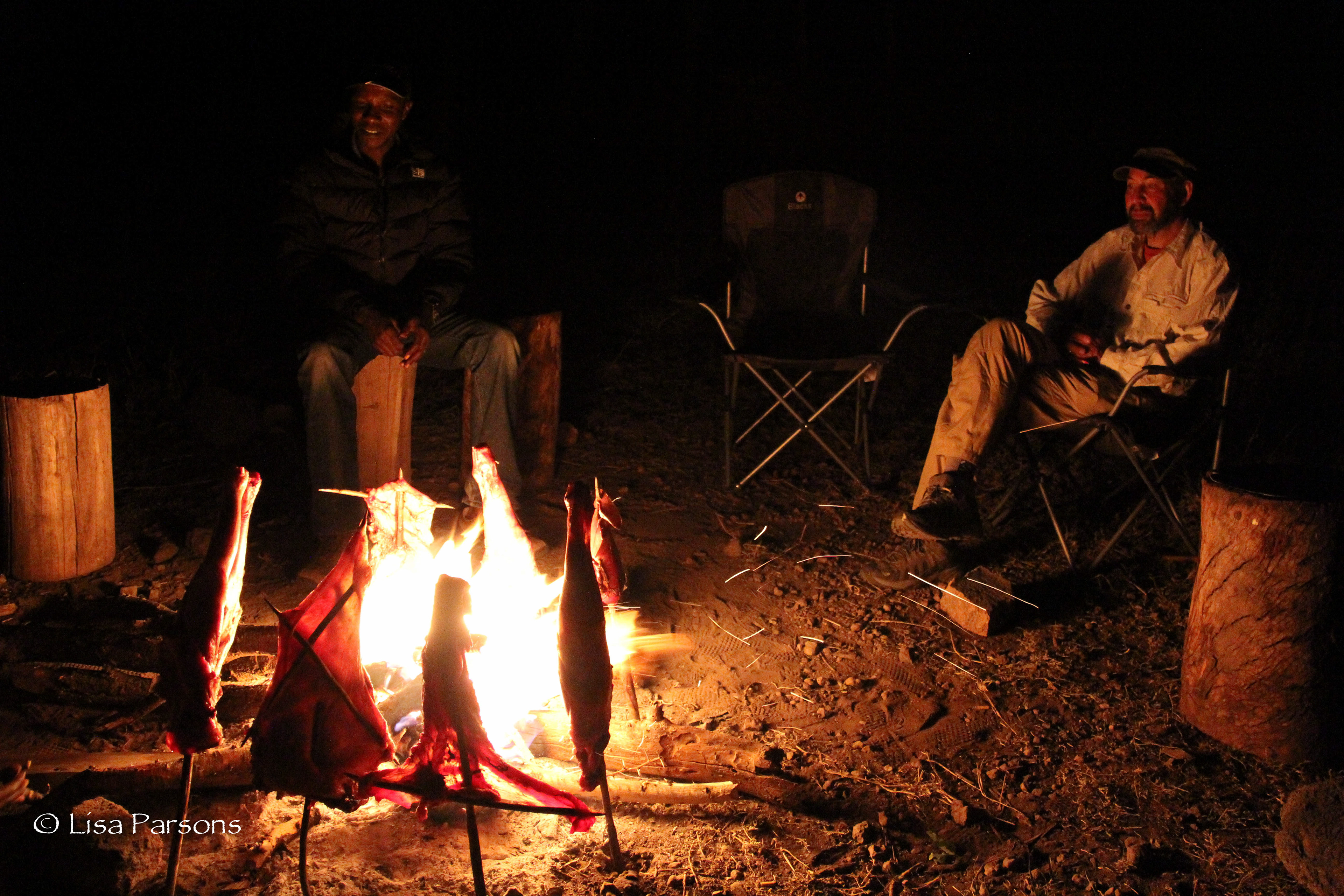 I was a woman able to be a part of this experience.  I don't really like goat meet.  Especially the liver but...I am willing to always try what the local's food is.  Food is so much a part of culture.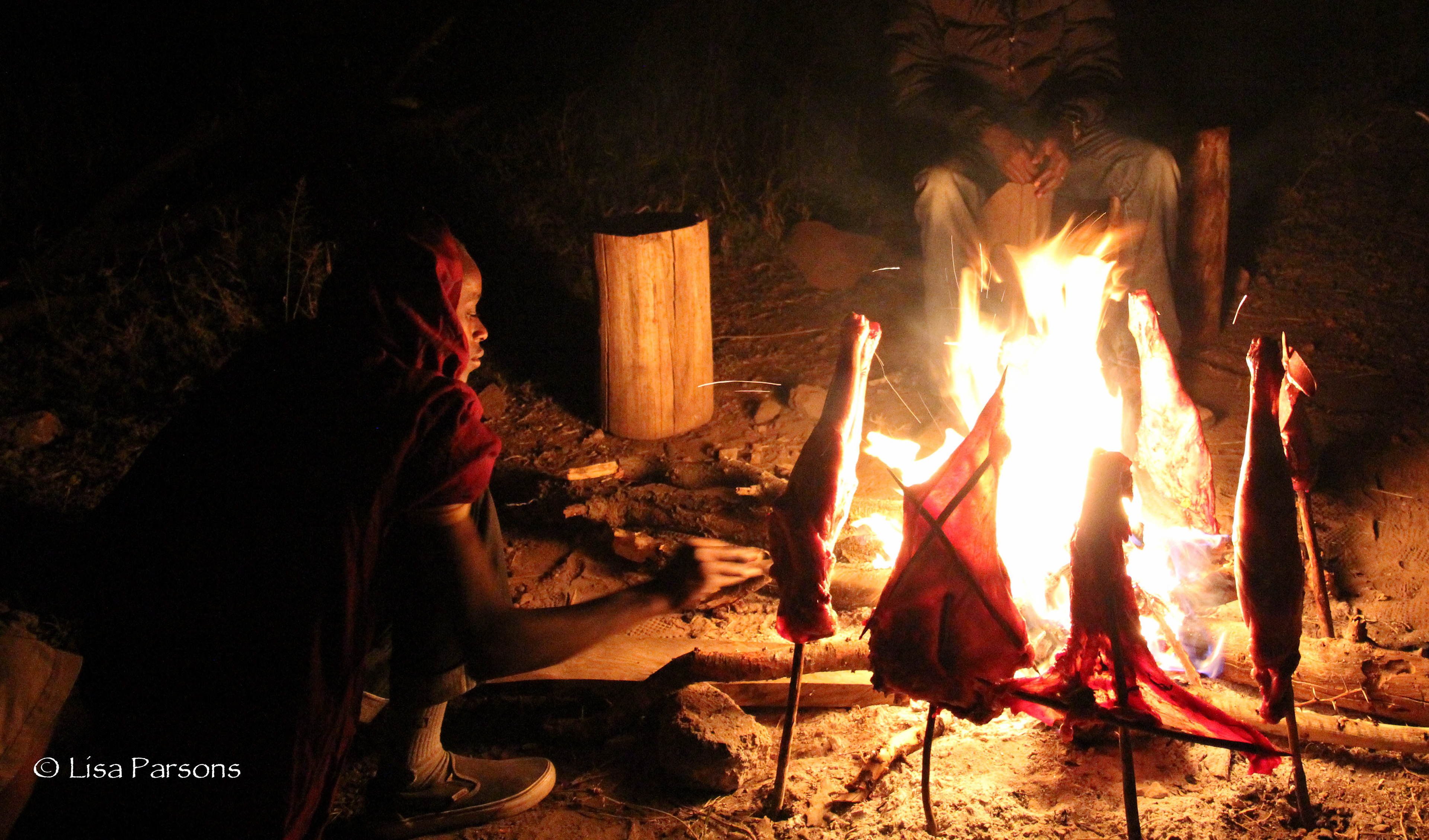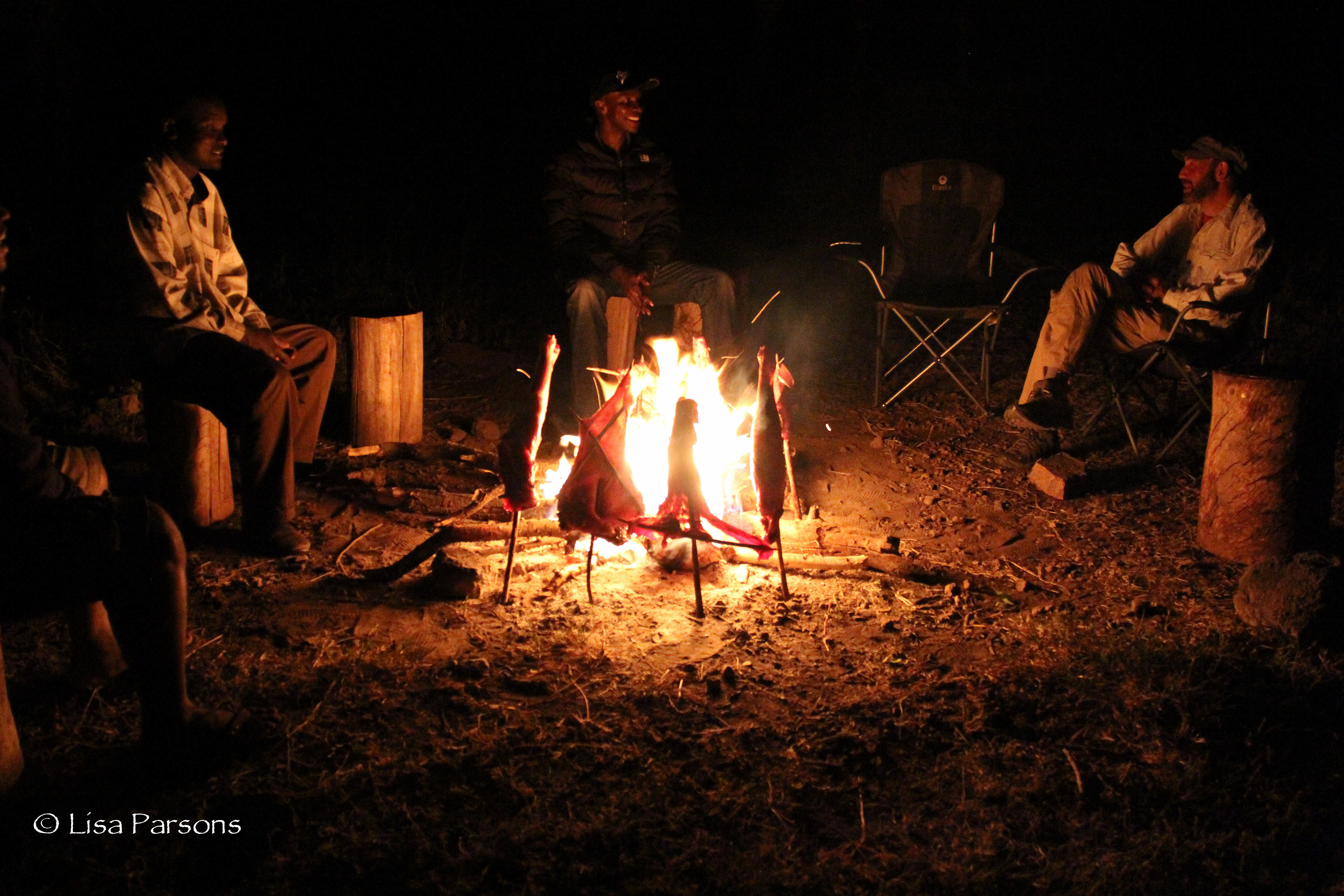 Boiling of the goats blood.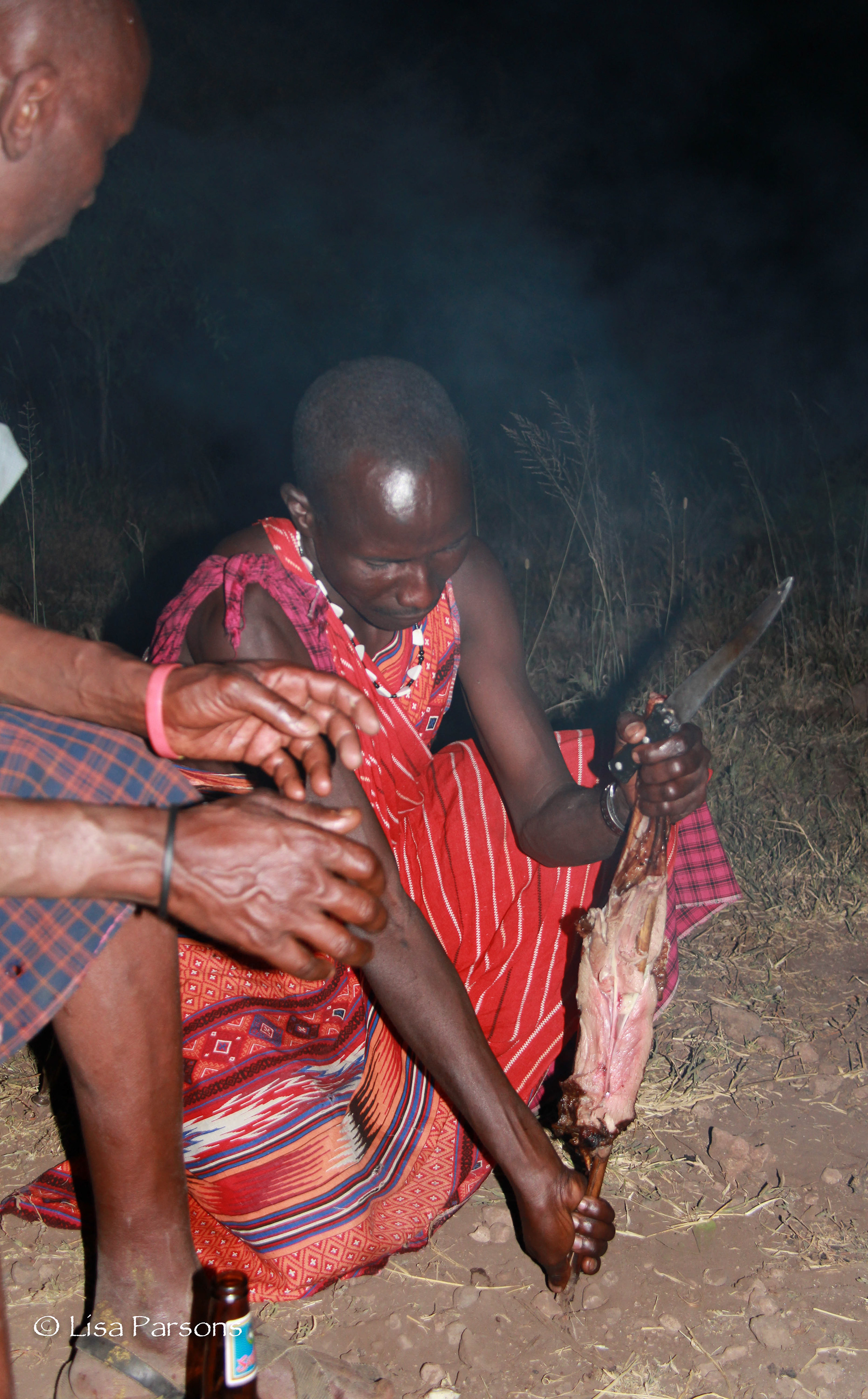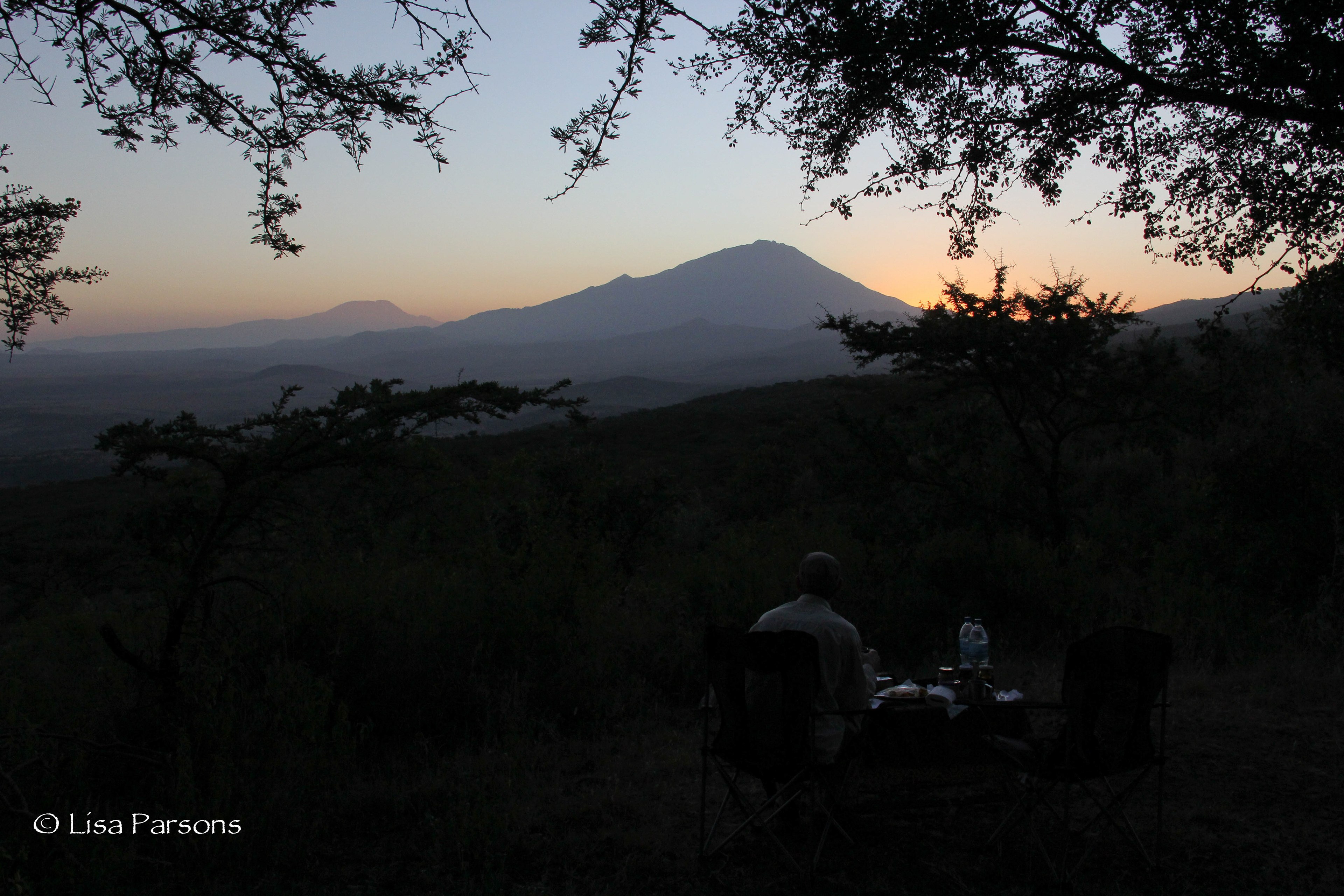 Sunrise over the Great Rift Valley from our morning breakfast.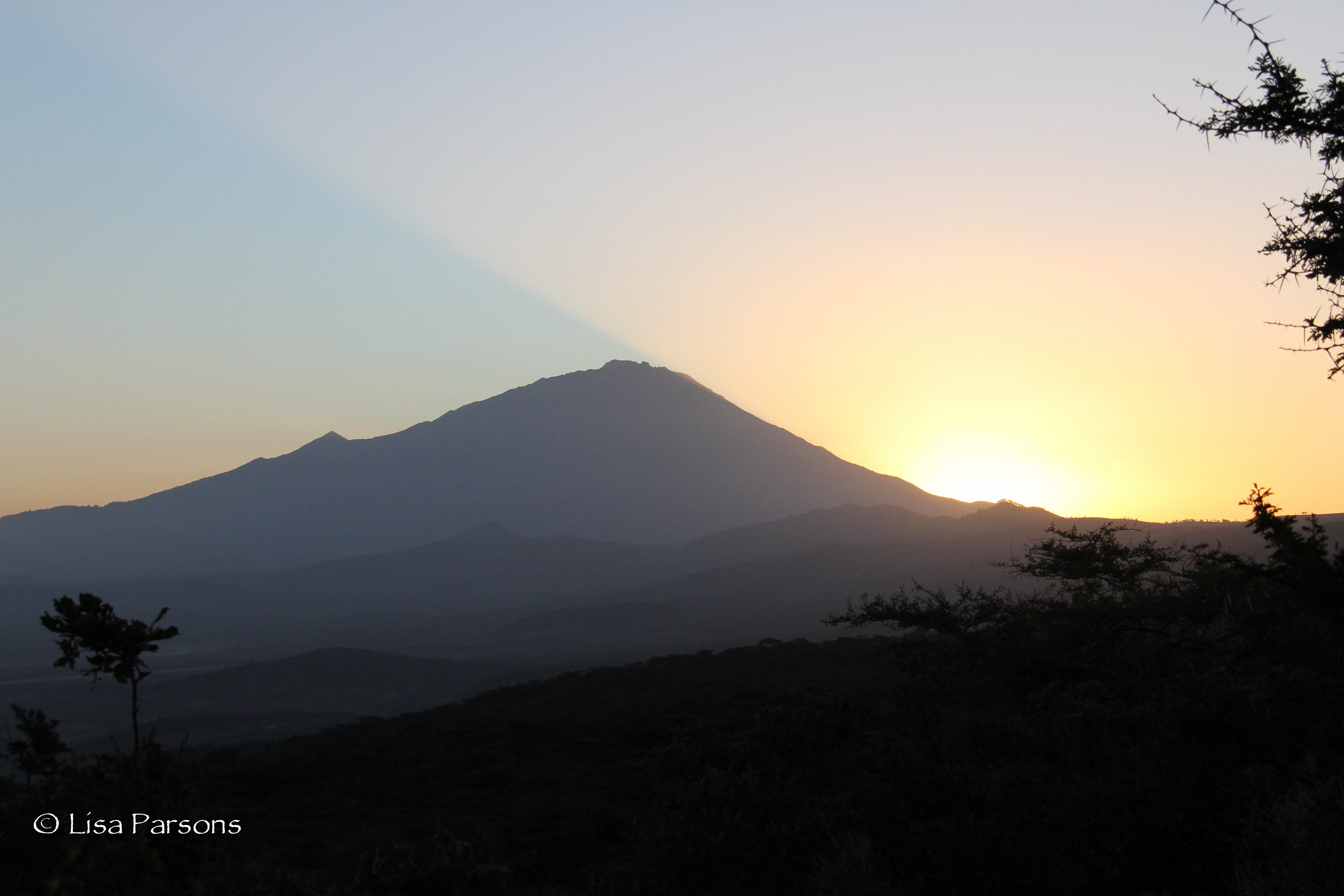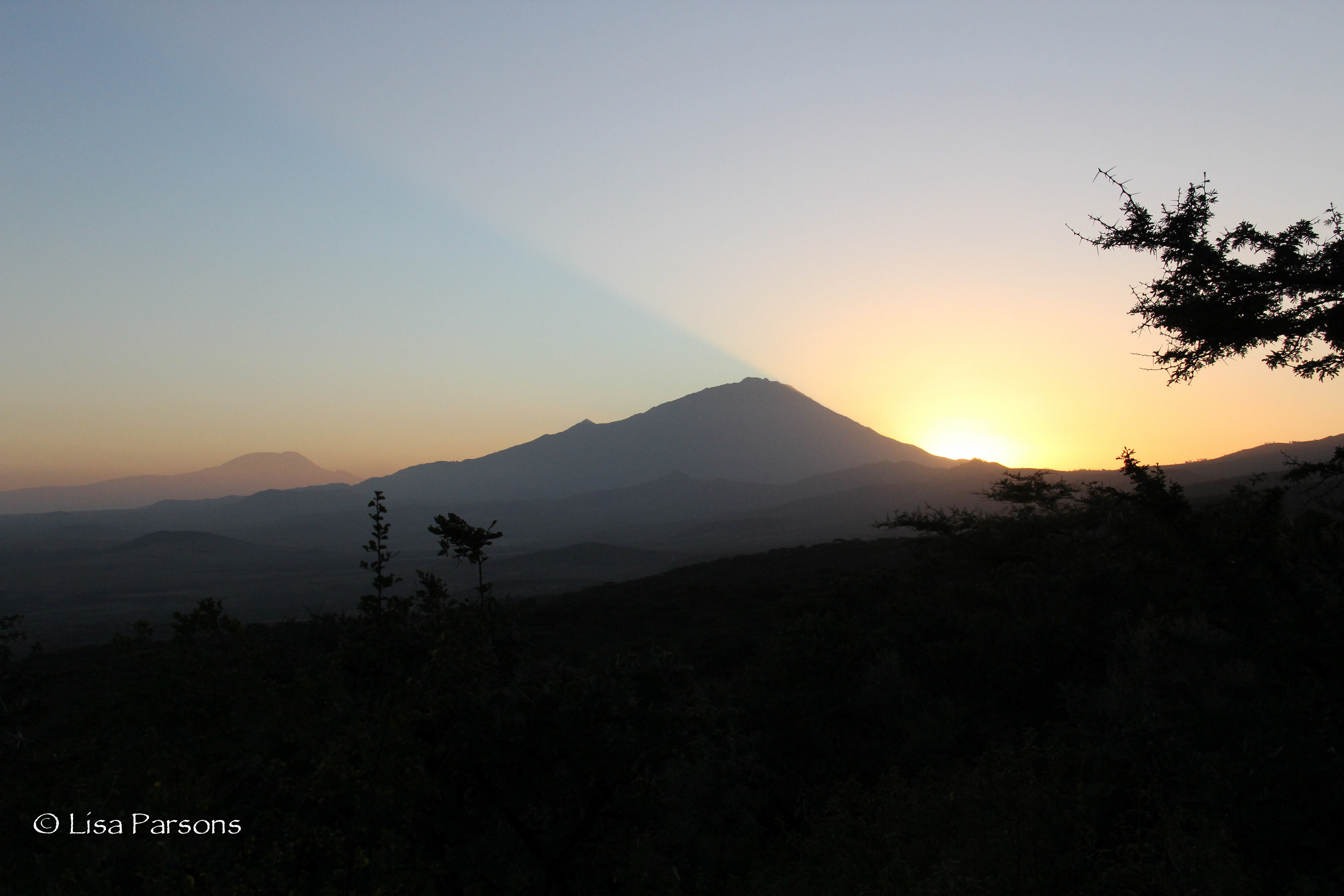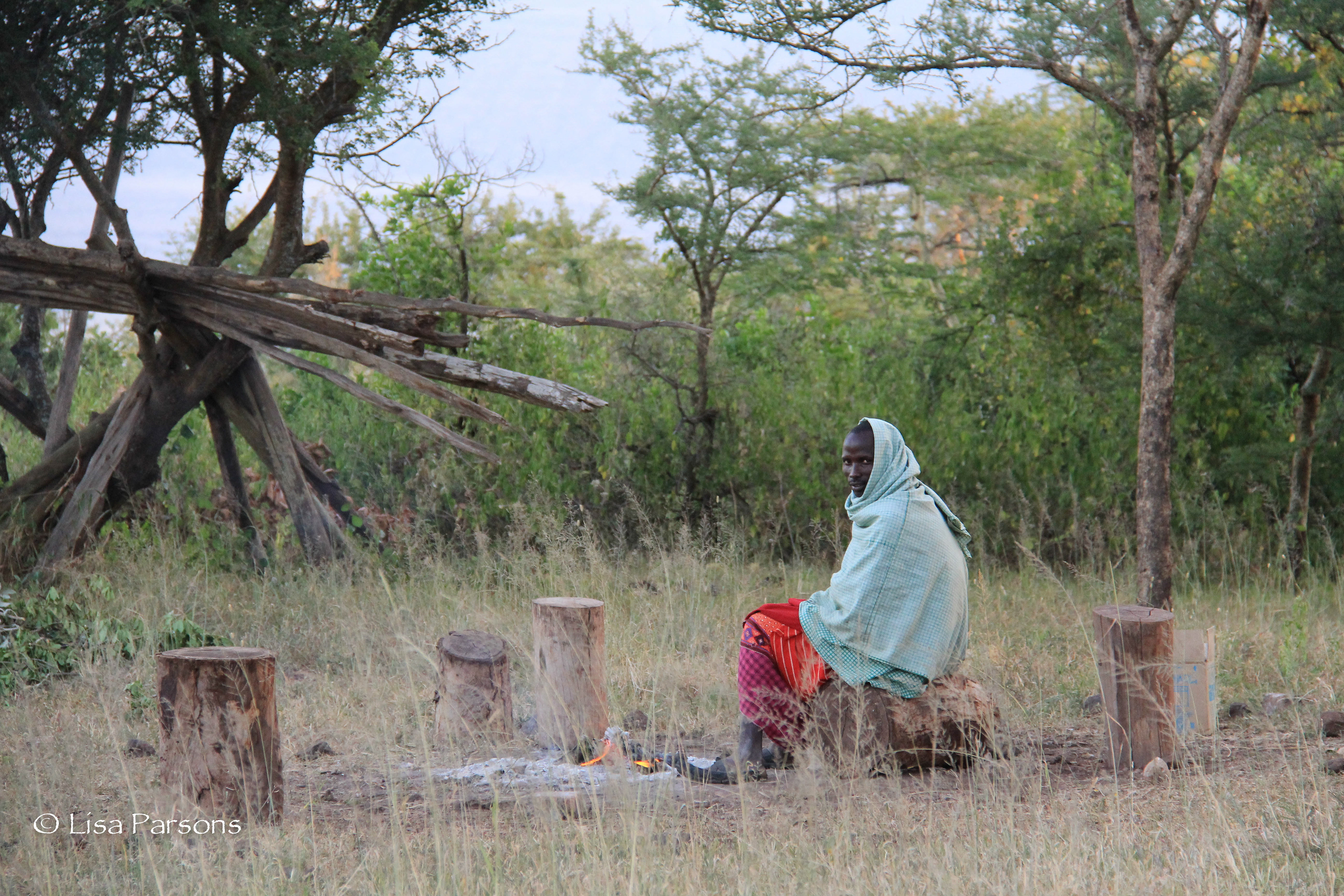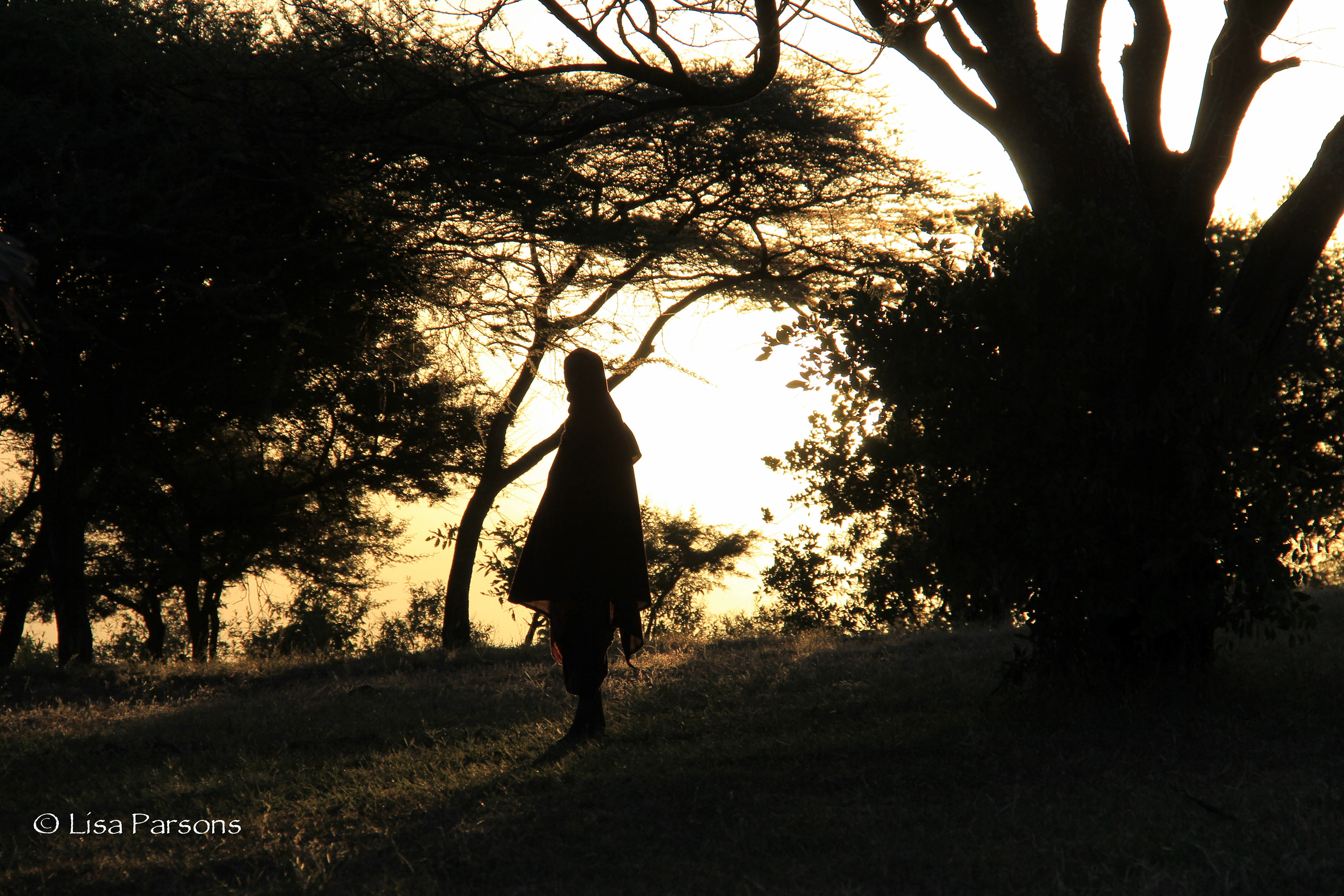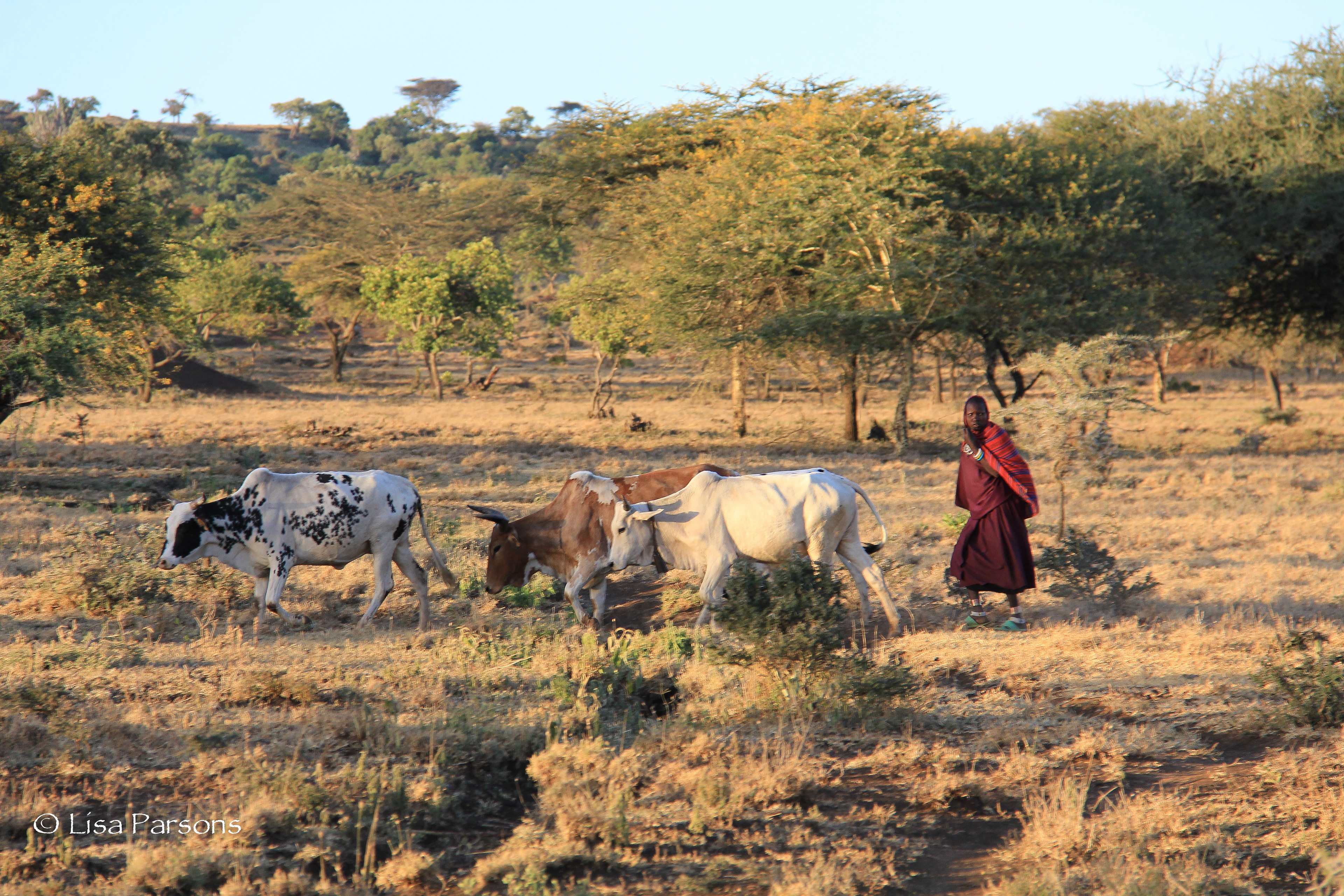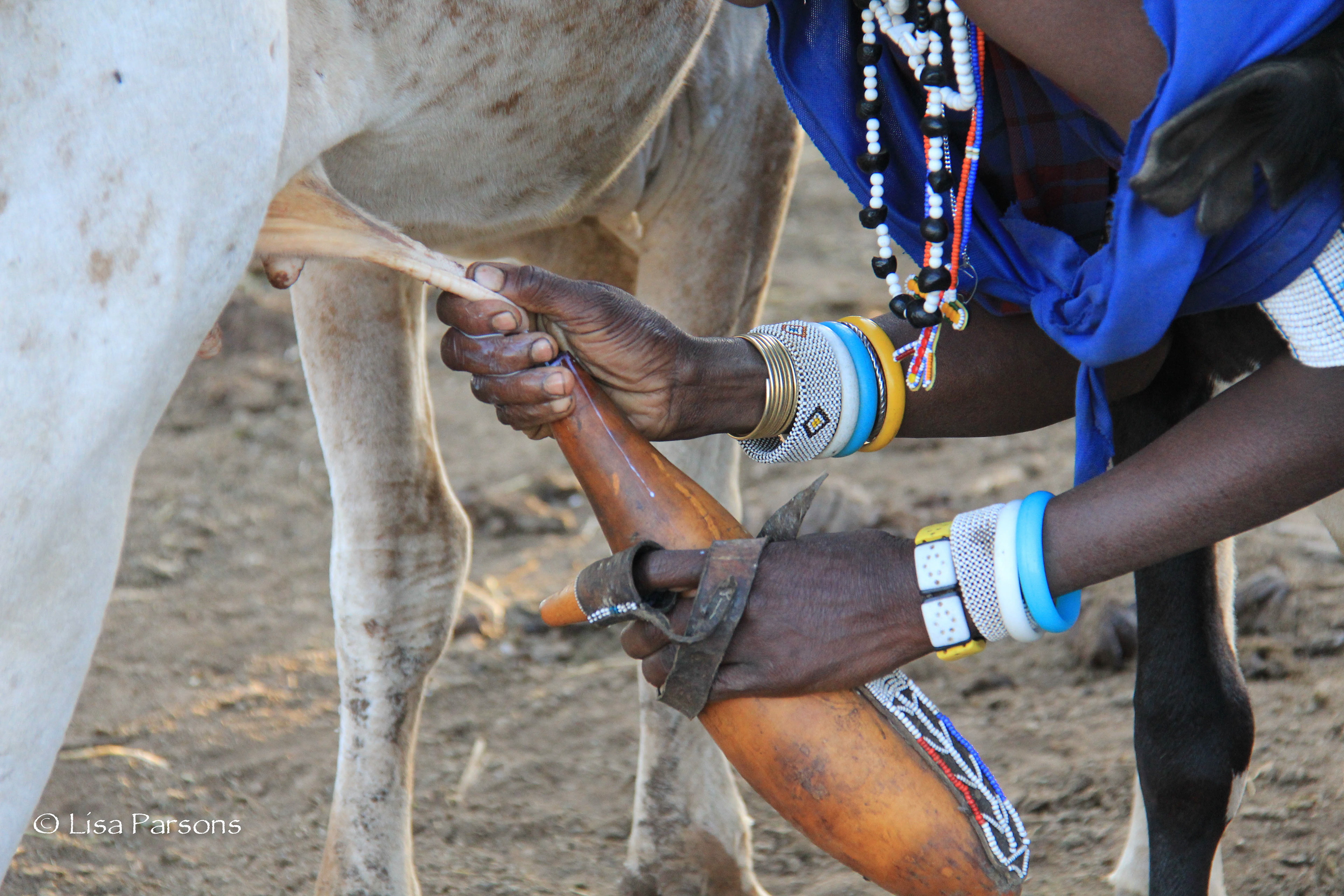 Morning Maasai camp.  Milking the cows.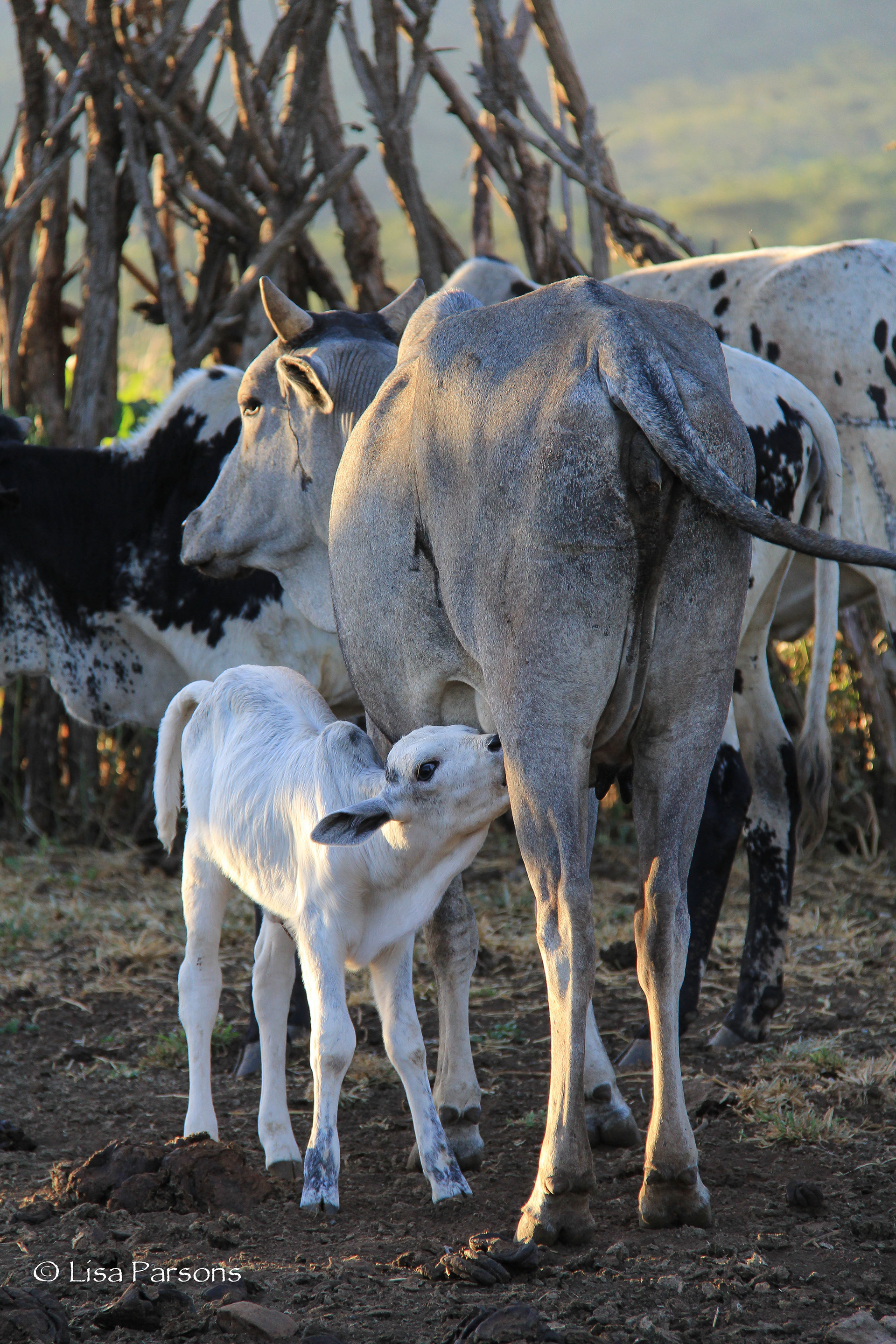 Morning Maasai camp.  morning calf feeding.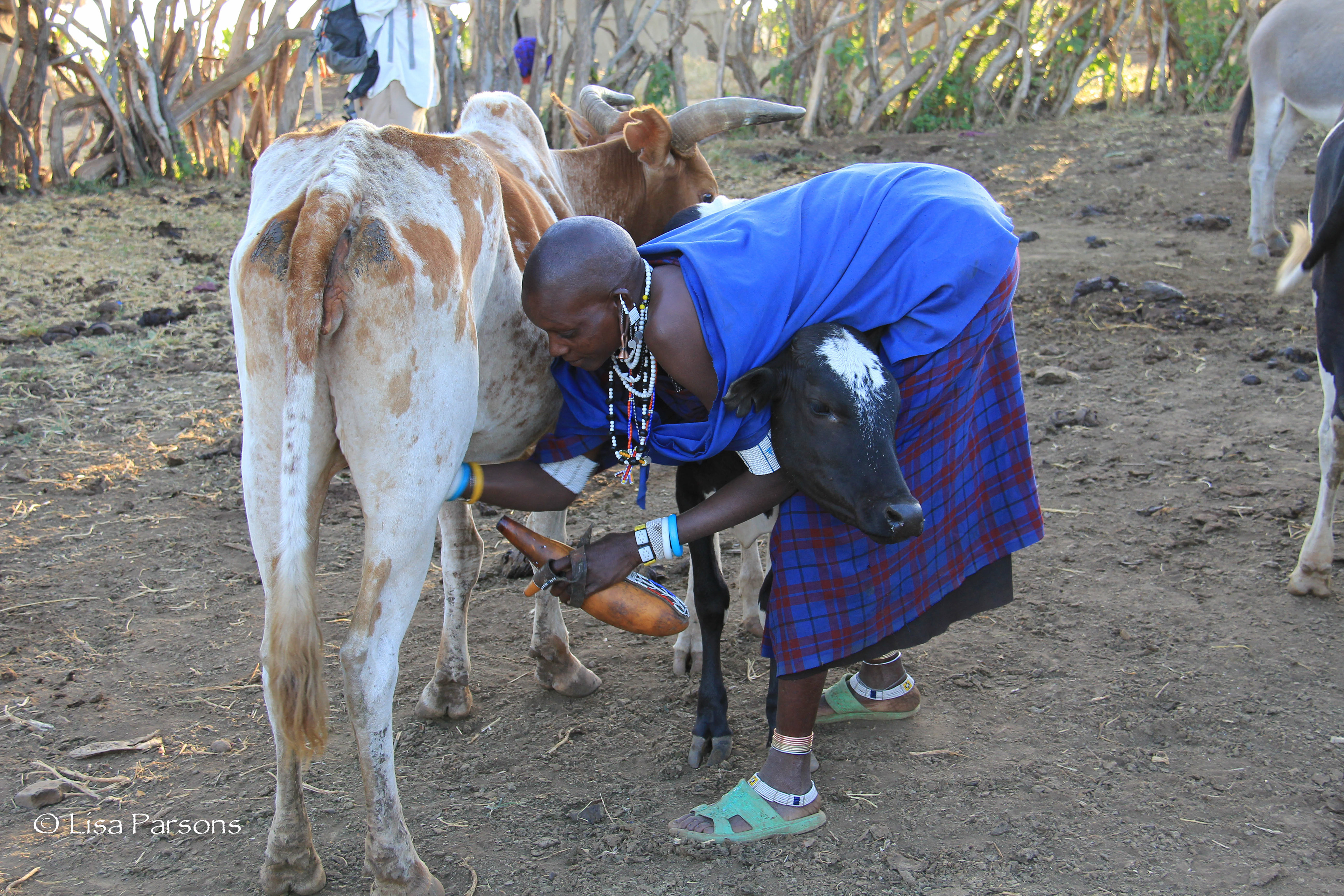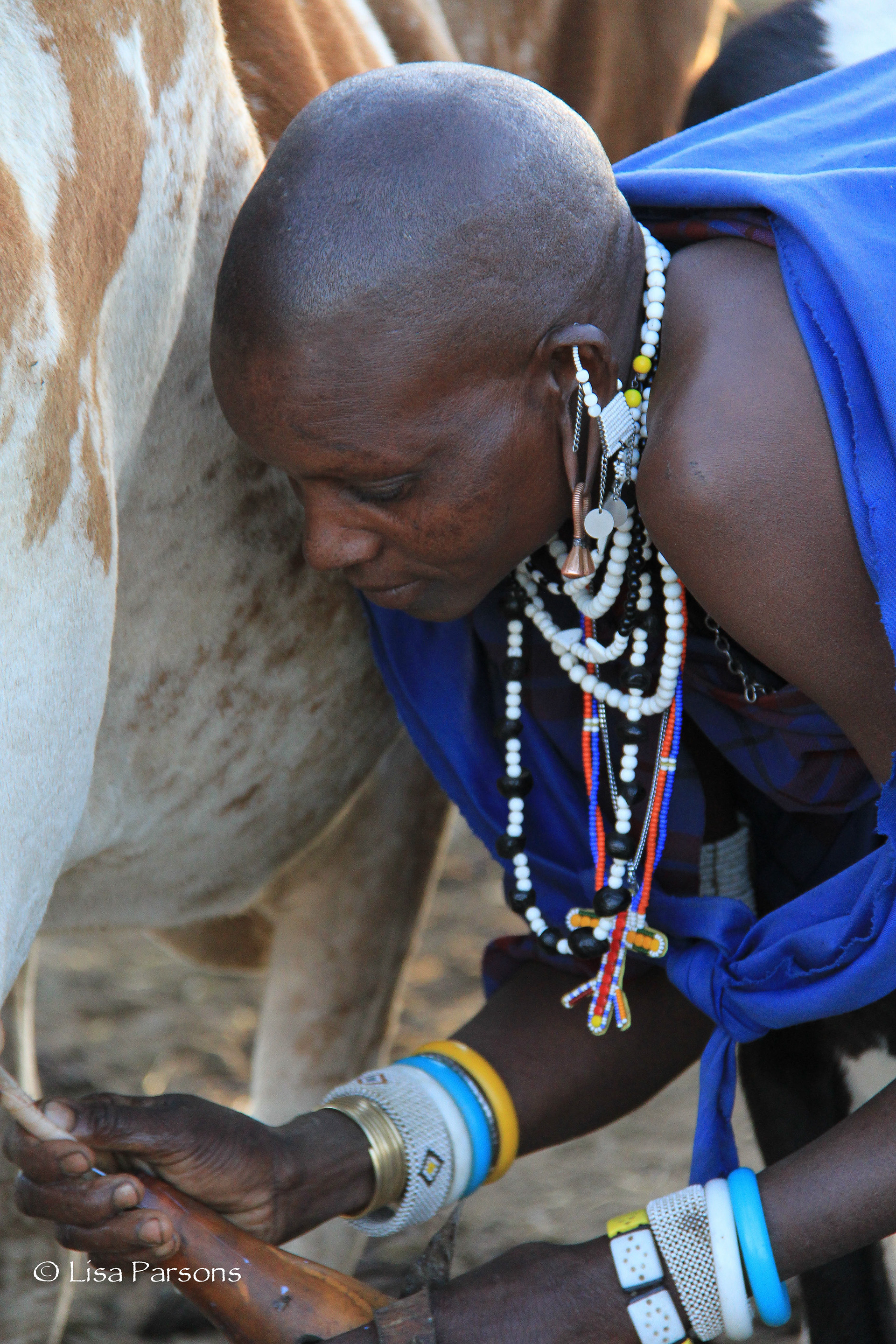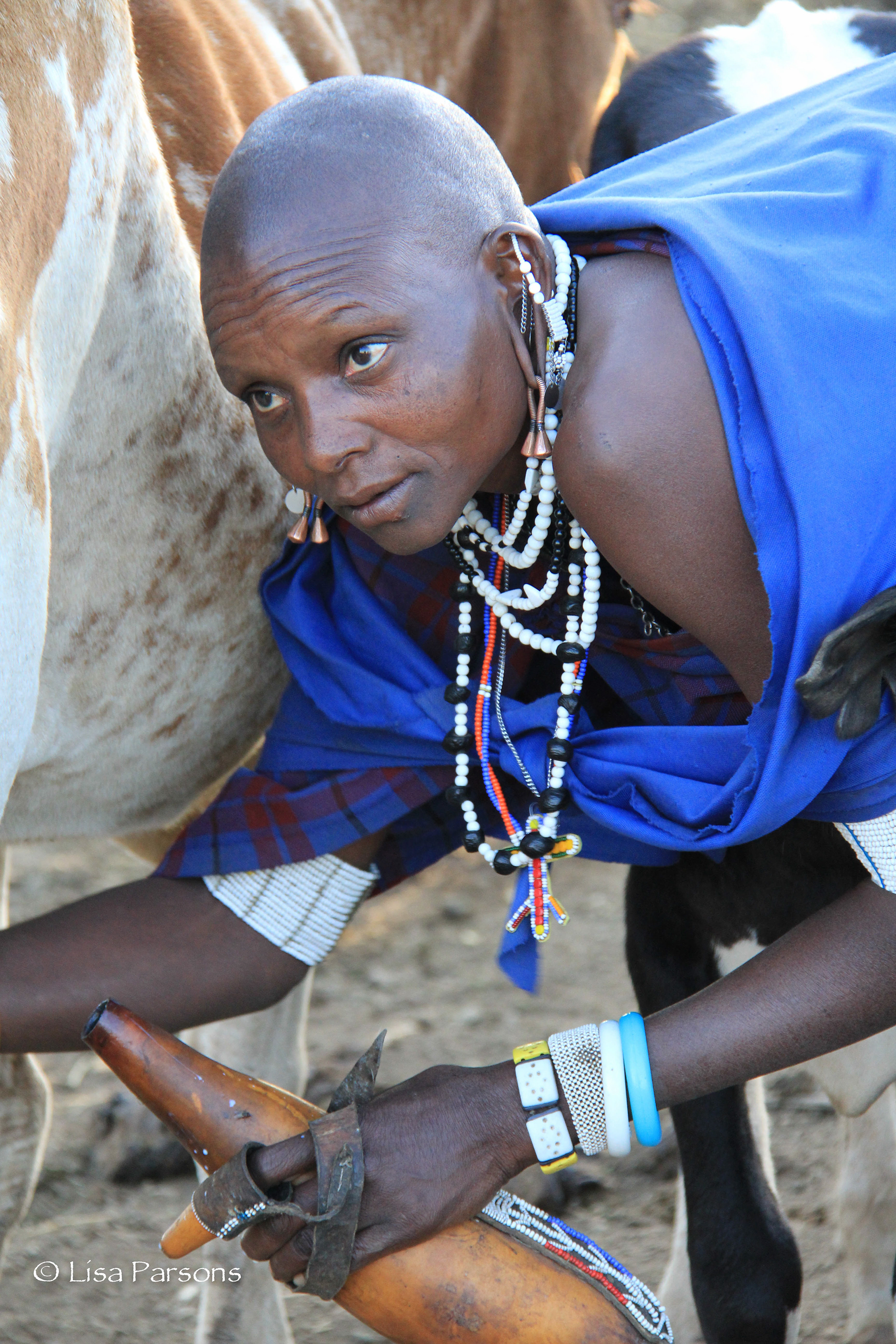 They use that gourd to collect the milk.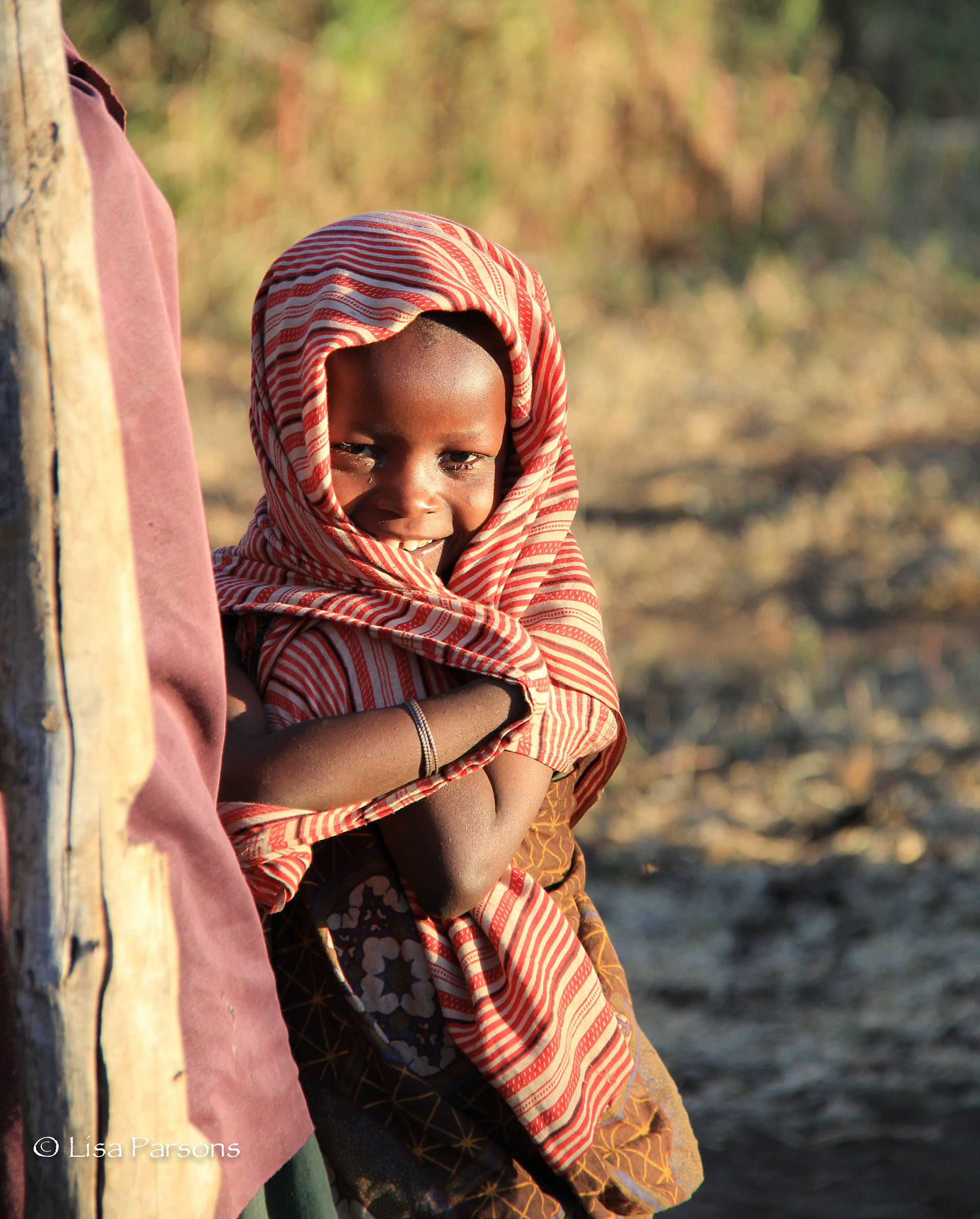 Beautiful children. Full of curiousity.