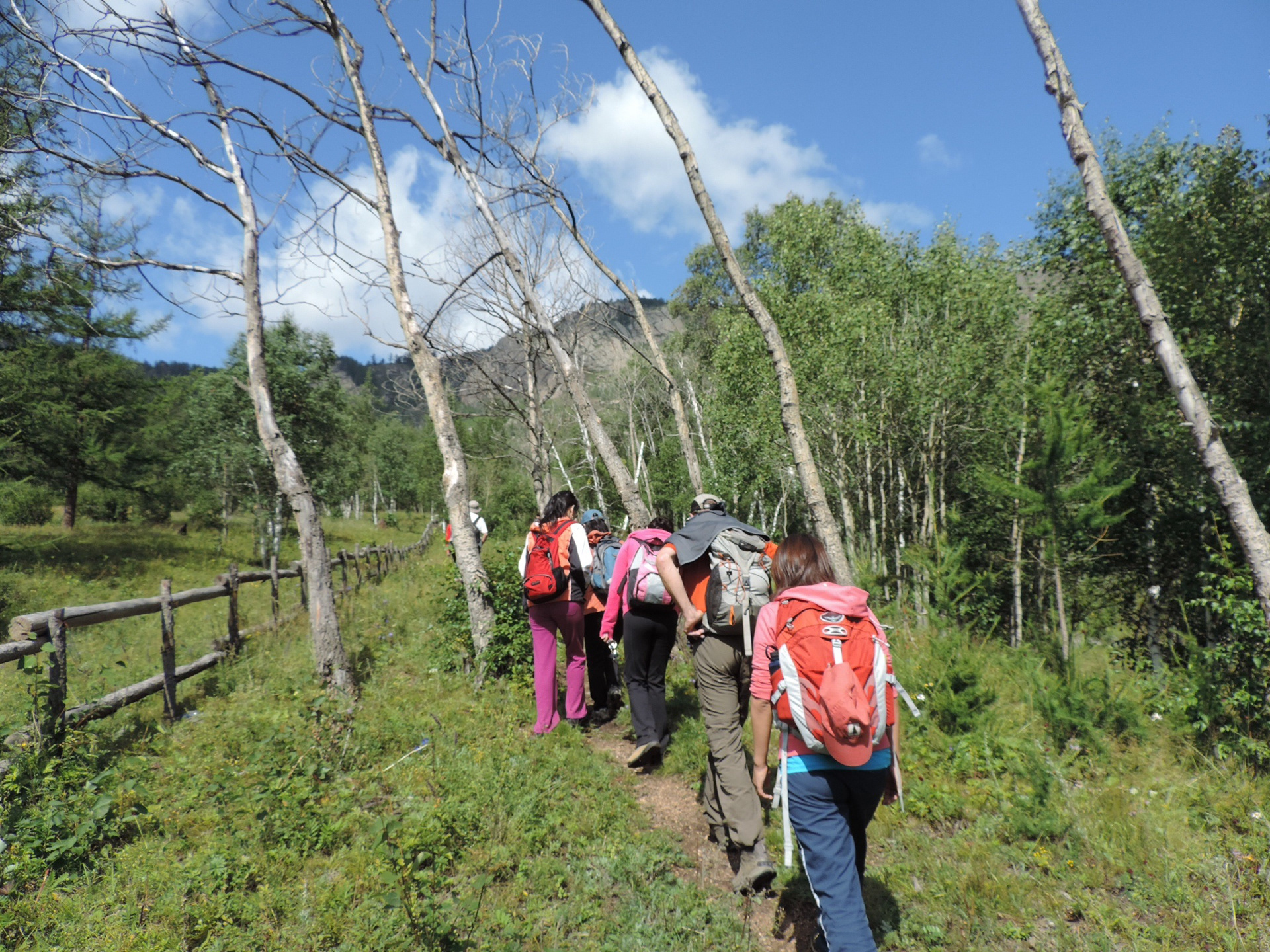 This is a very small amount of trail.  we hiked most of the way off trail...Mongolian style!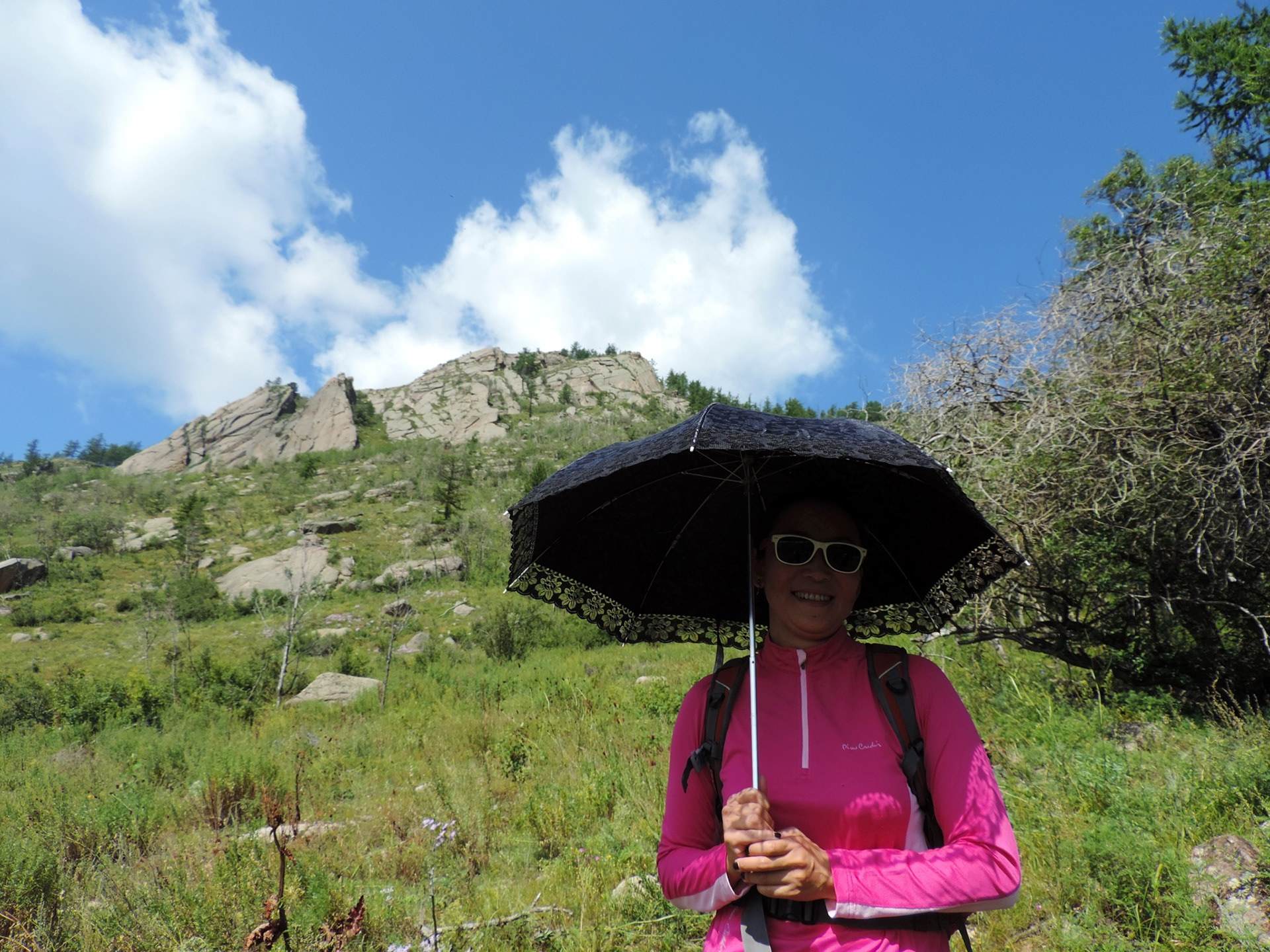 I love the umbrella.  I actually carry a large golf umbrella with me in the Pacific Northwest when it is raining really hard.  It keeps most of the rain off of me and makes the trip drier and more enjoyable.  Here it is being used as a sun shield.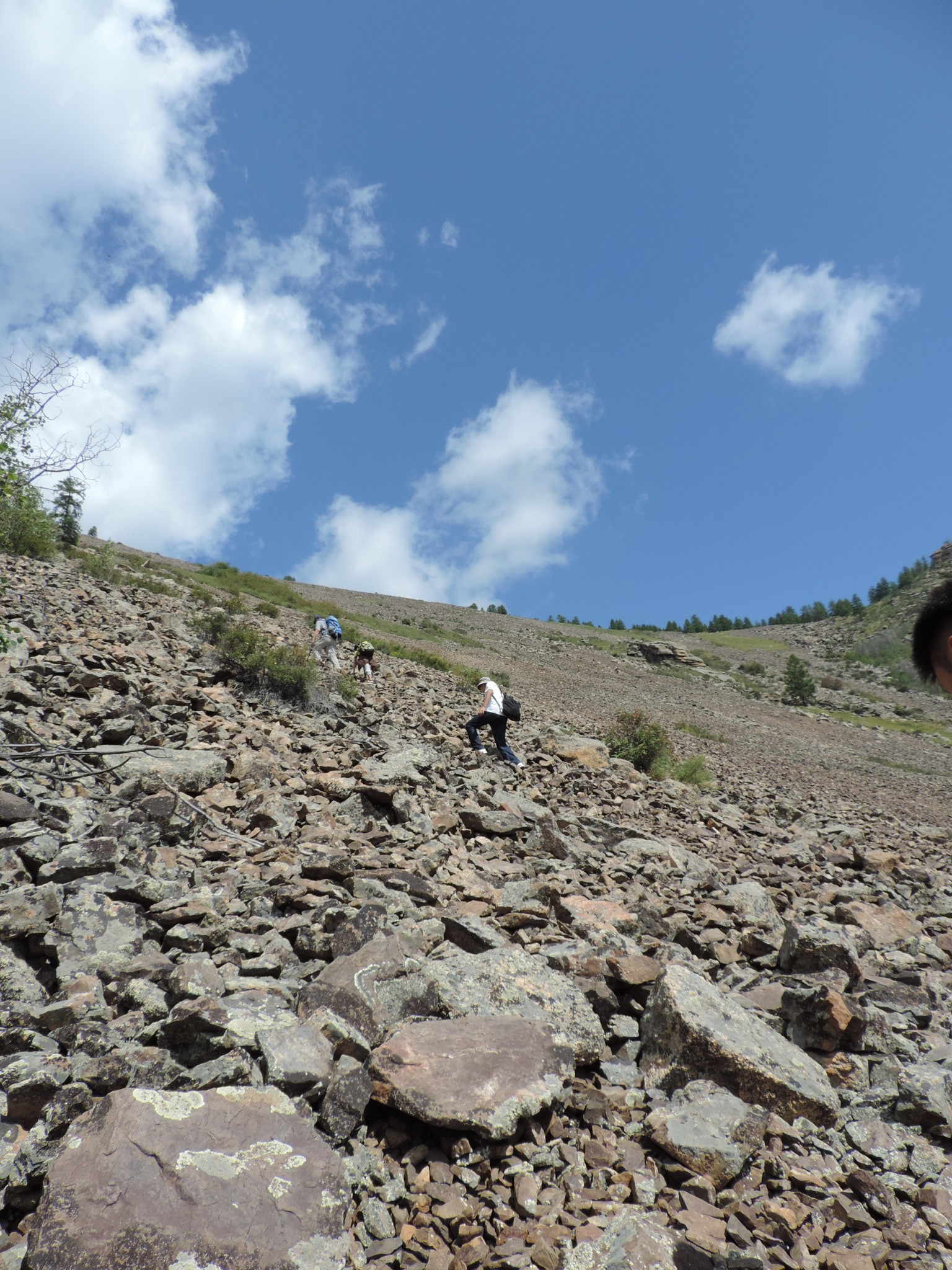 I love scree...not.  this was a very steep loose scree field.  Definitely a challenge!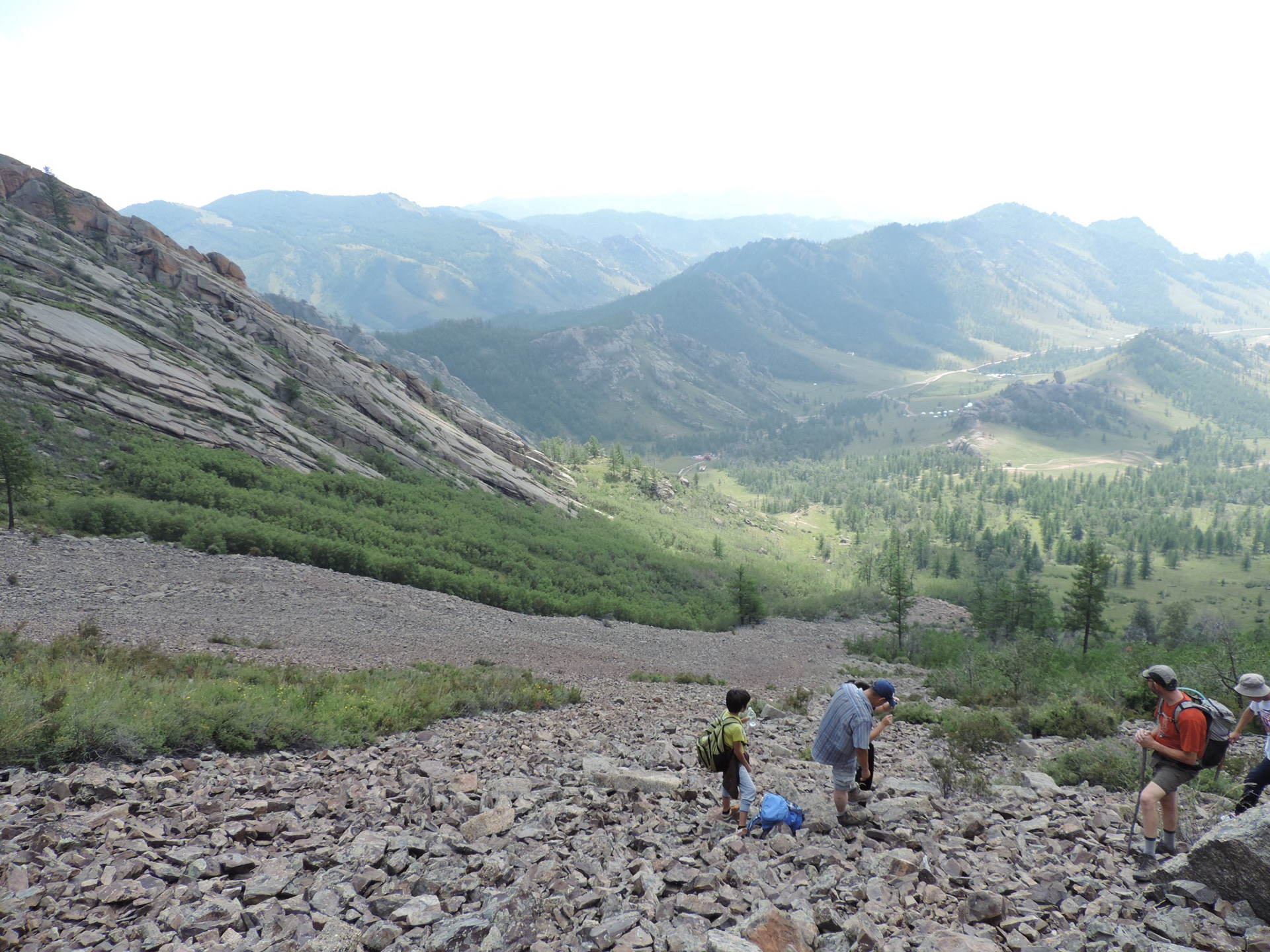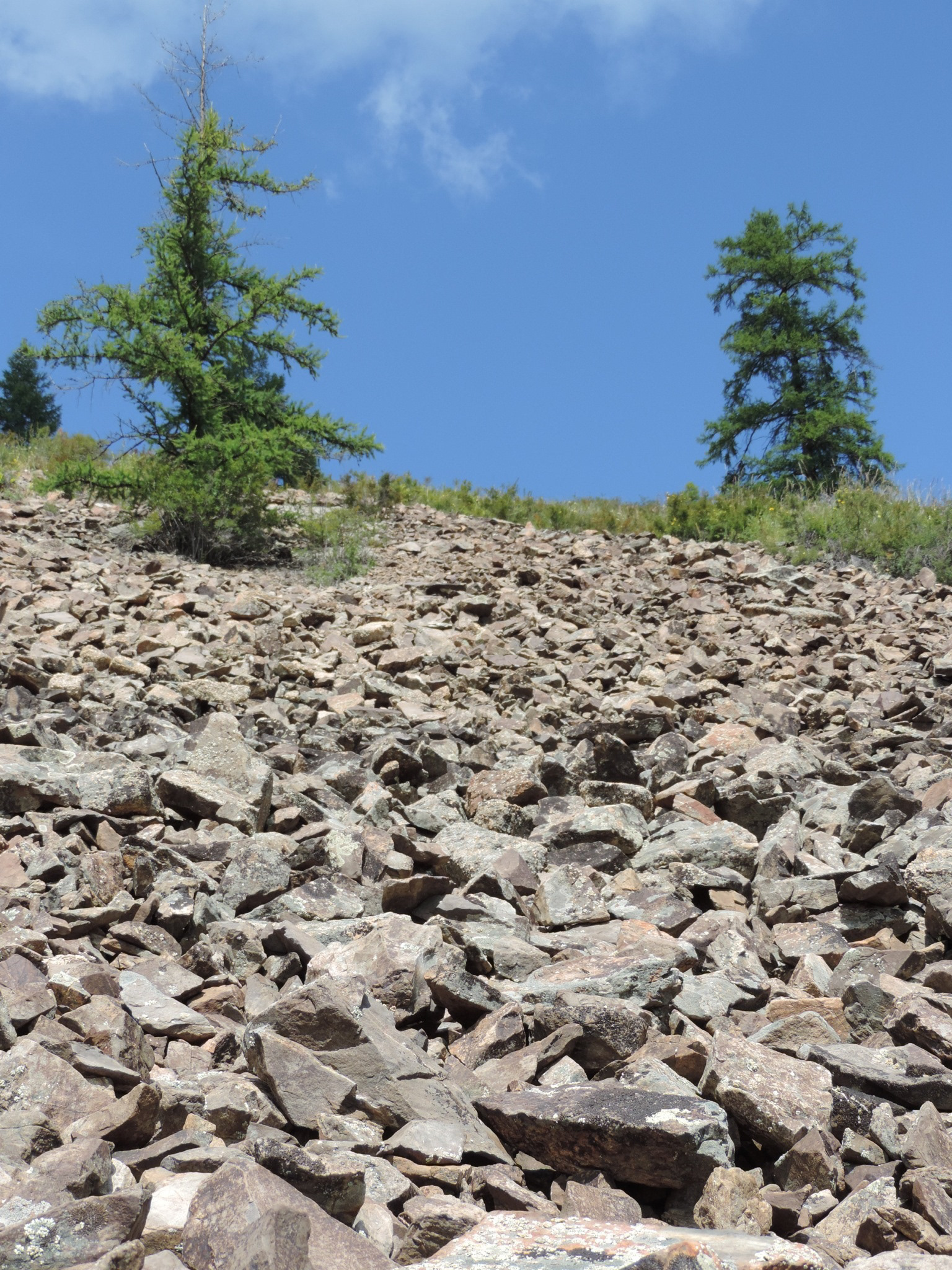 Looking down the valley from the top.  Yung Mongolian teenager looking down.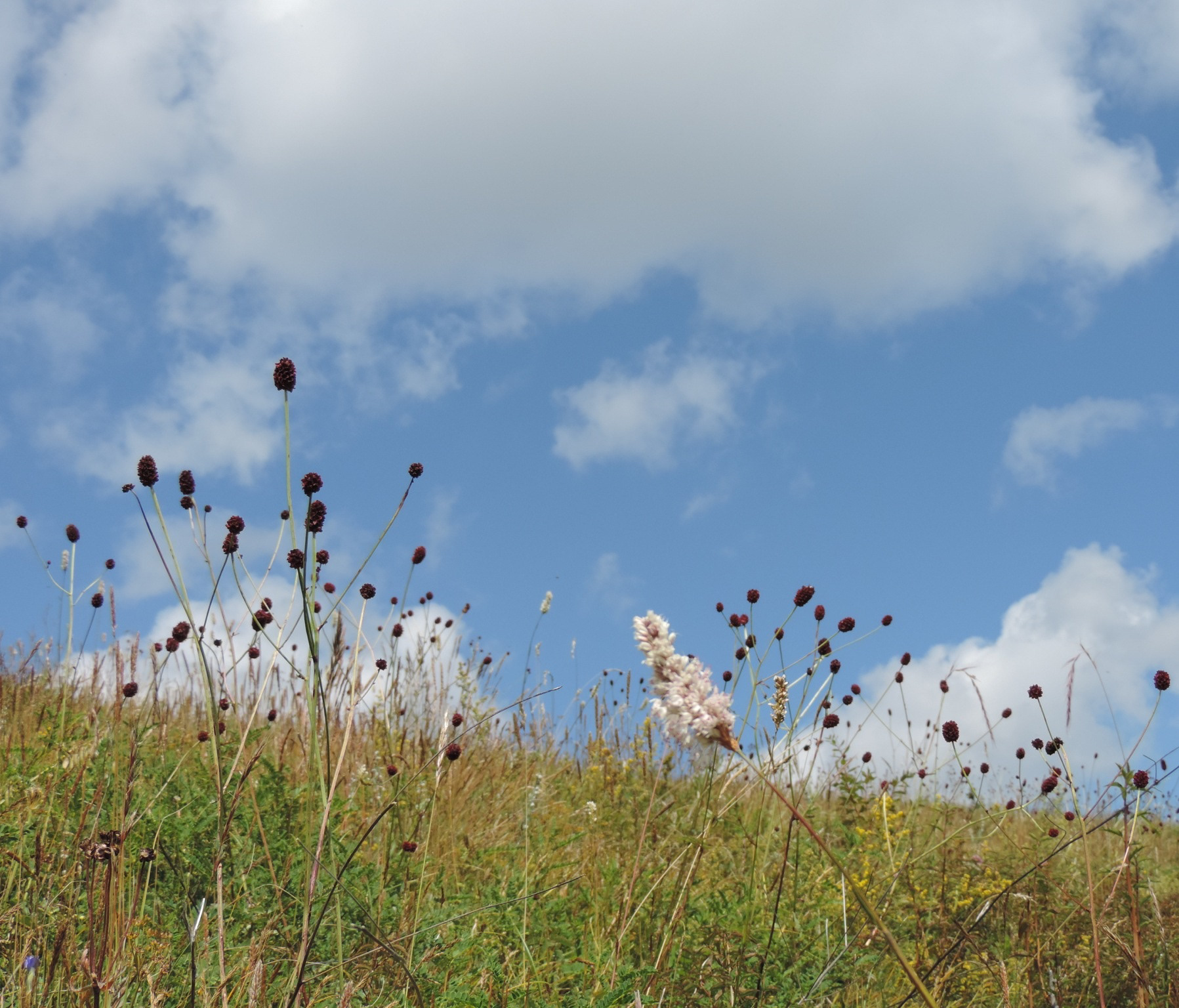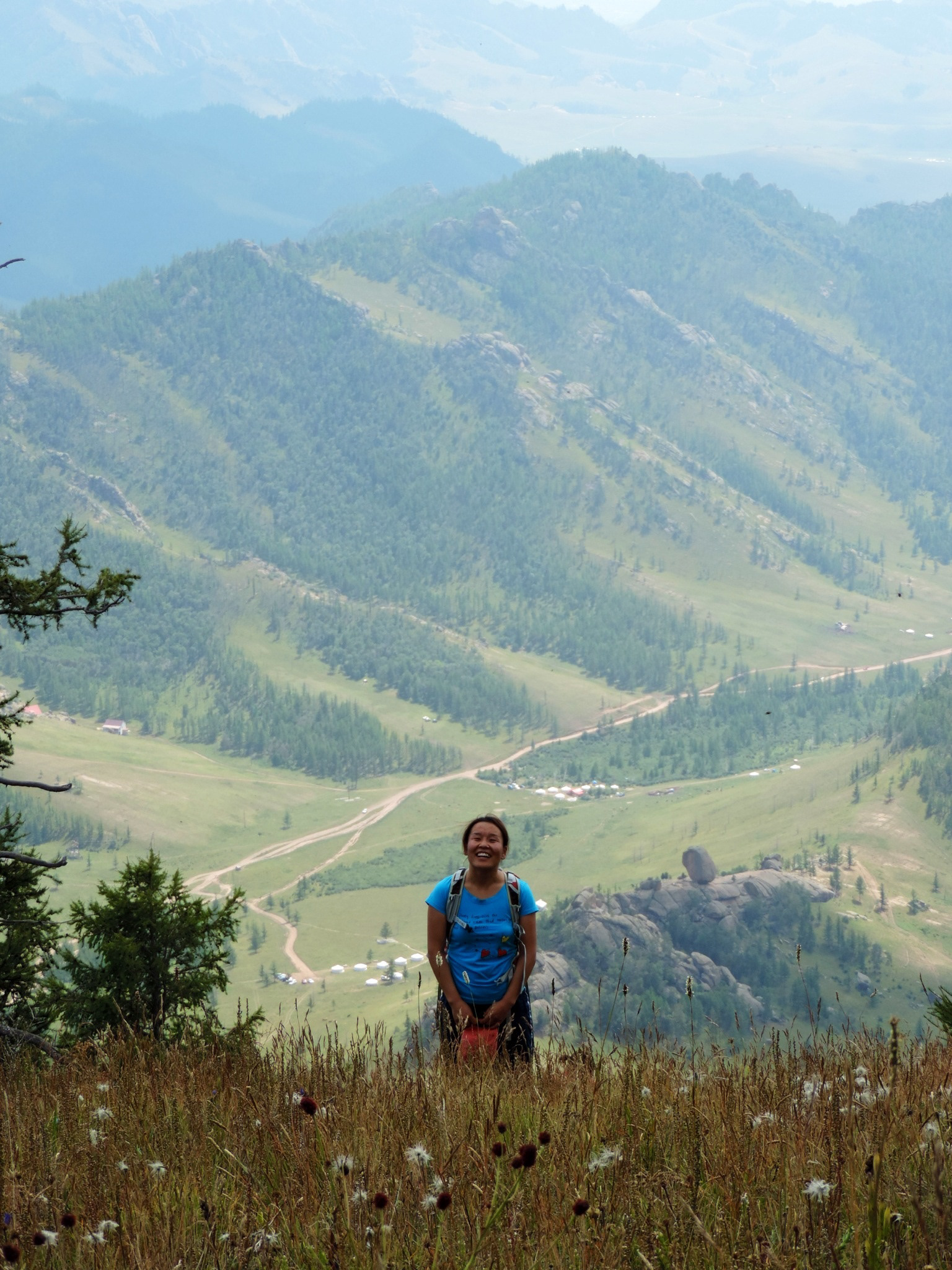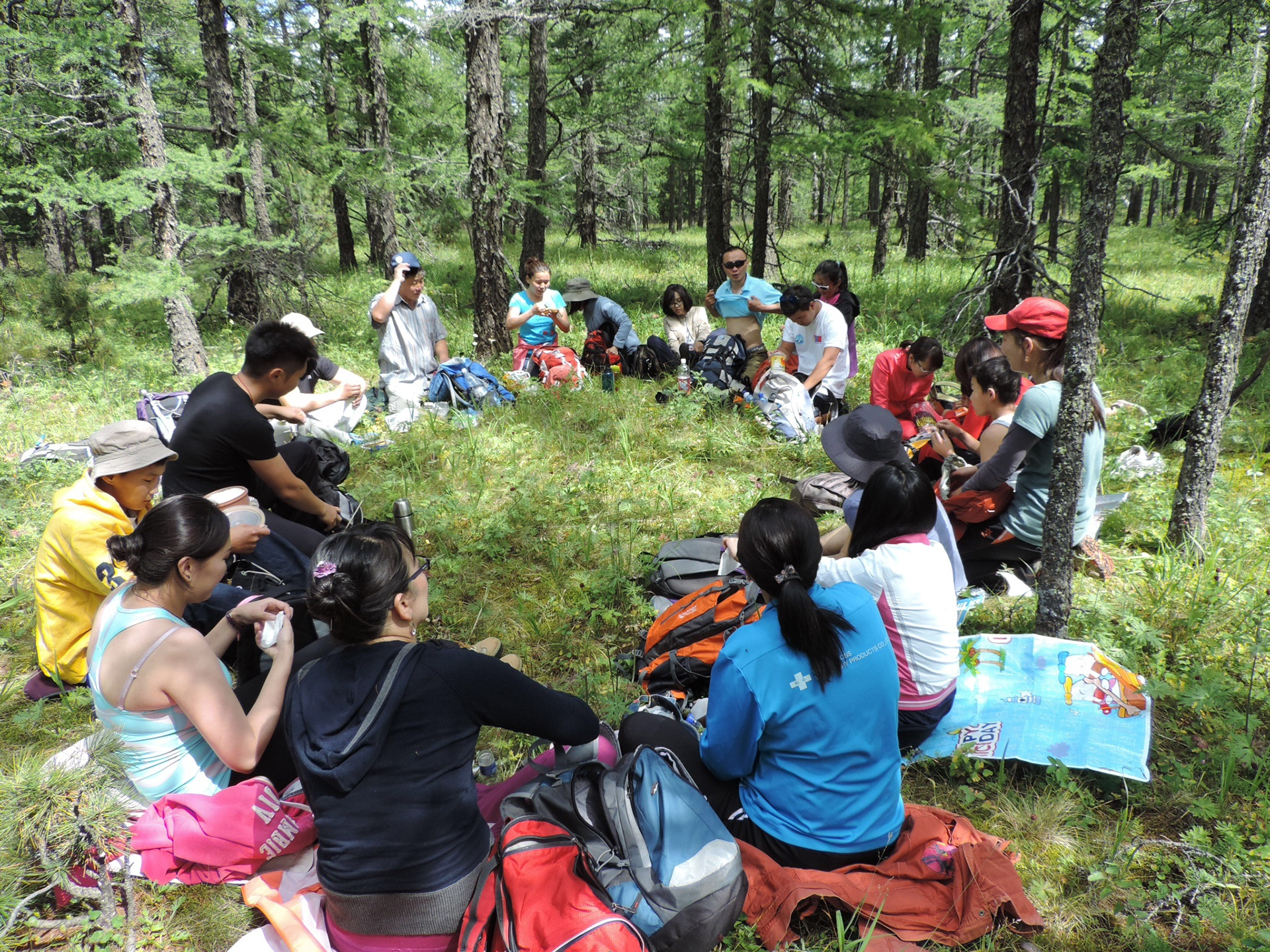 we had such a relaxing enjoyable lunch.  We sat inthe forest sharing food,laughing, and sharing in good Mongolian conversation.  David and I could tell it was funny we just couldn't understand waht they were saying.  They seemed happy and content to spend an hour just enjoying each other's company.  We felt more relaxed on this hike than most that we have done.  It was a long day but well worth it.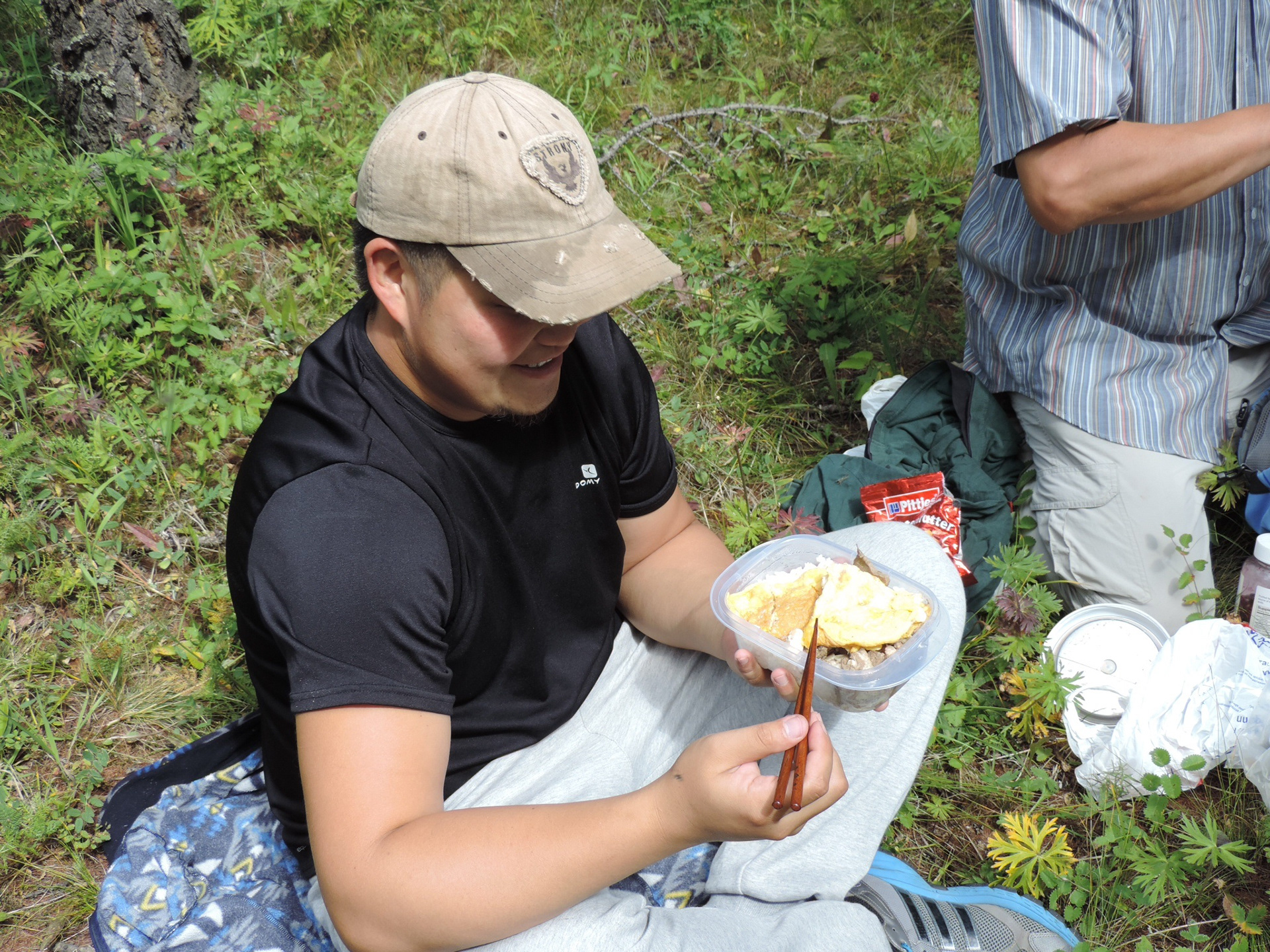 Lots of good food to be shared!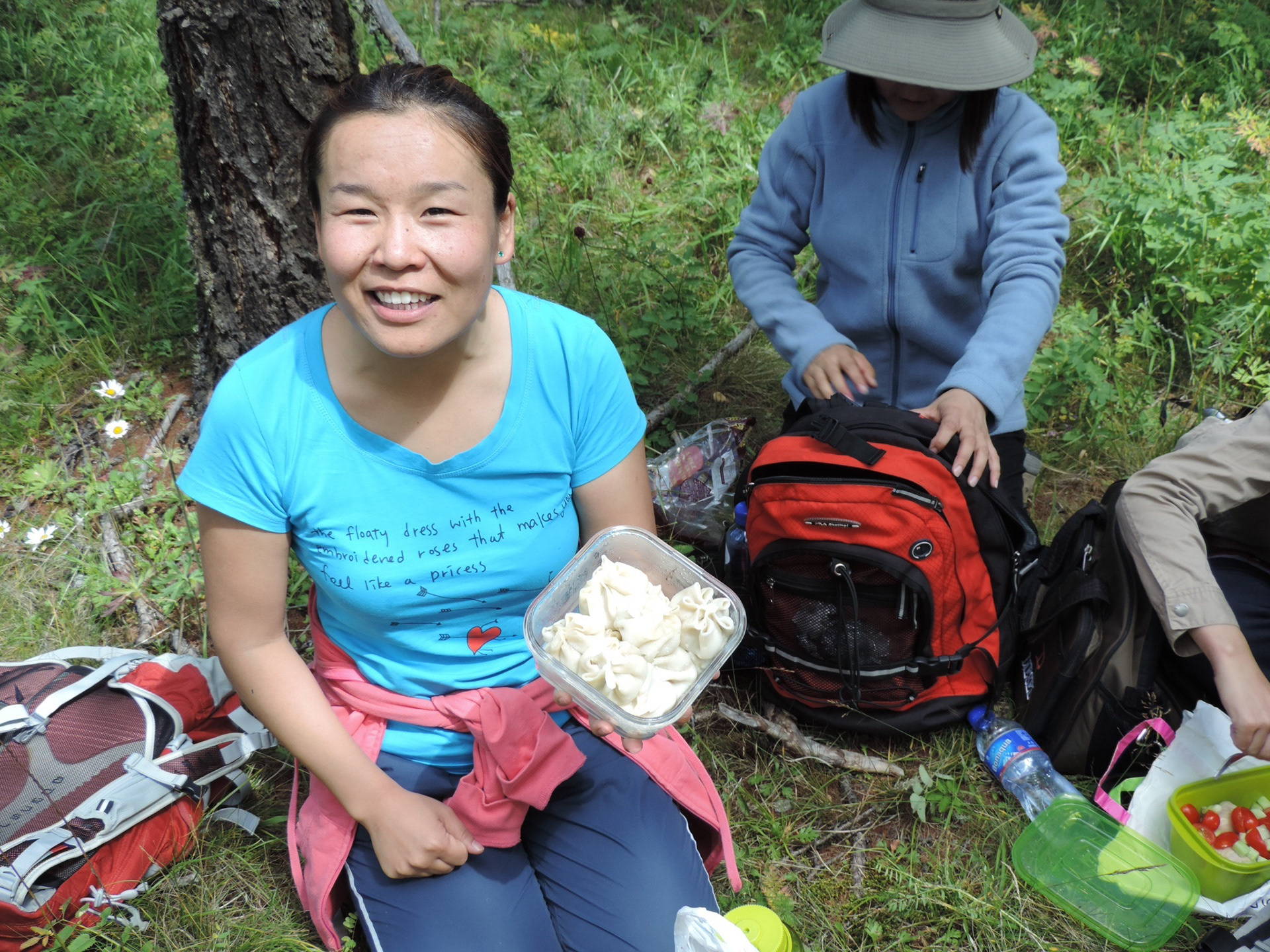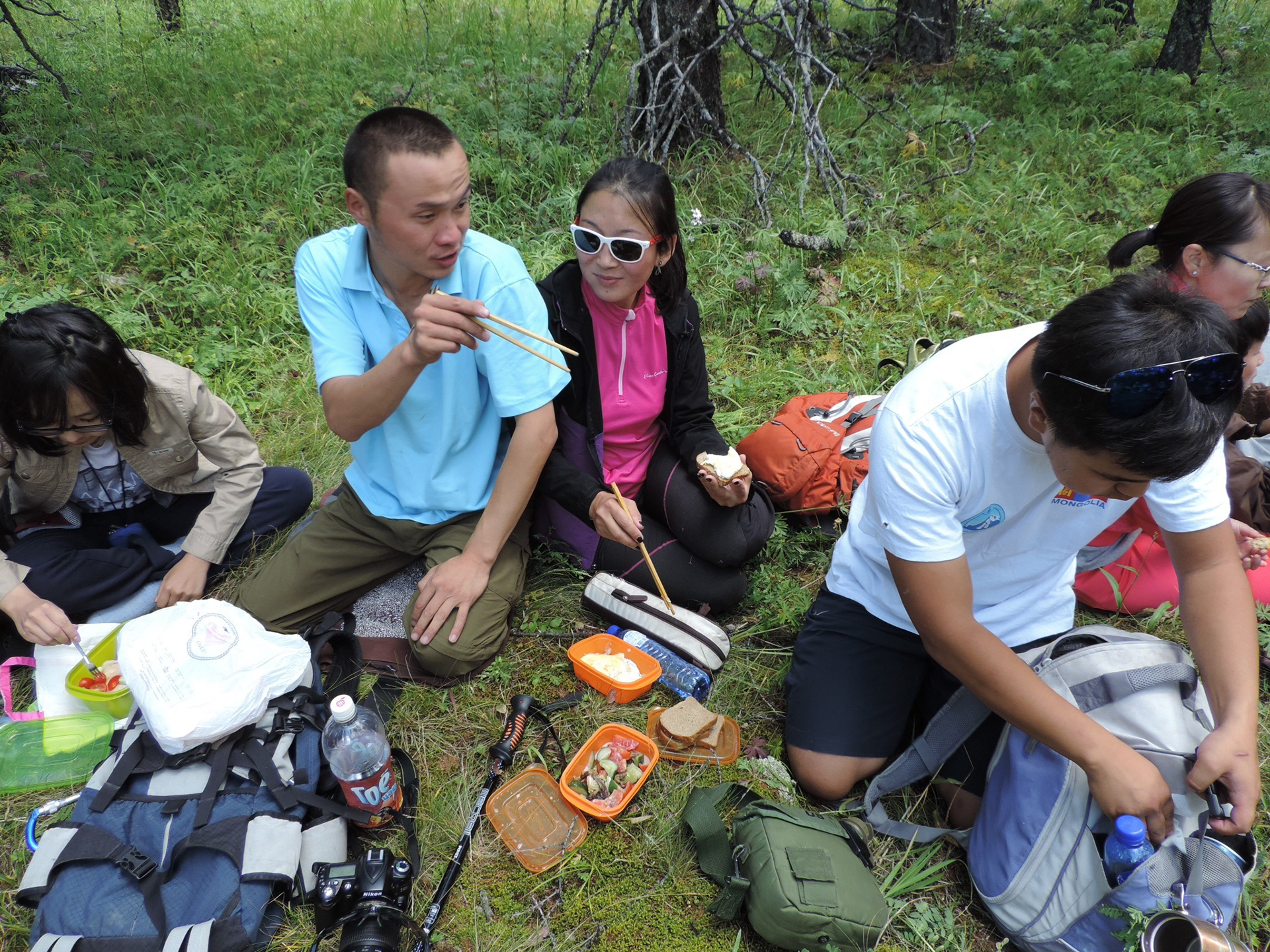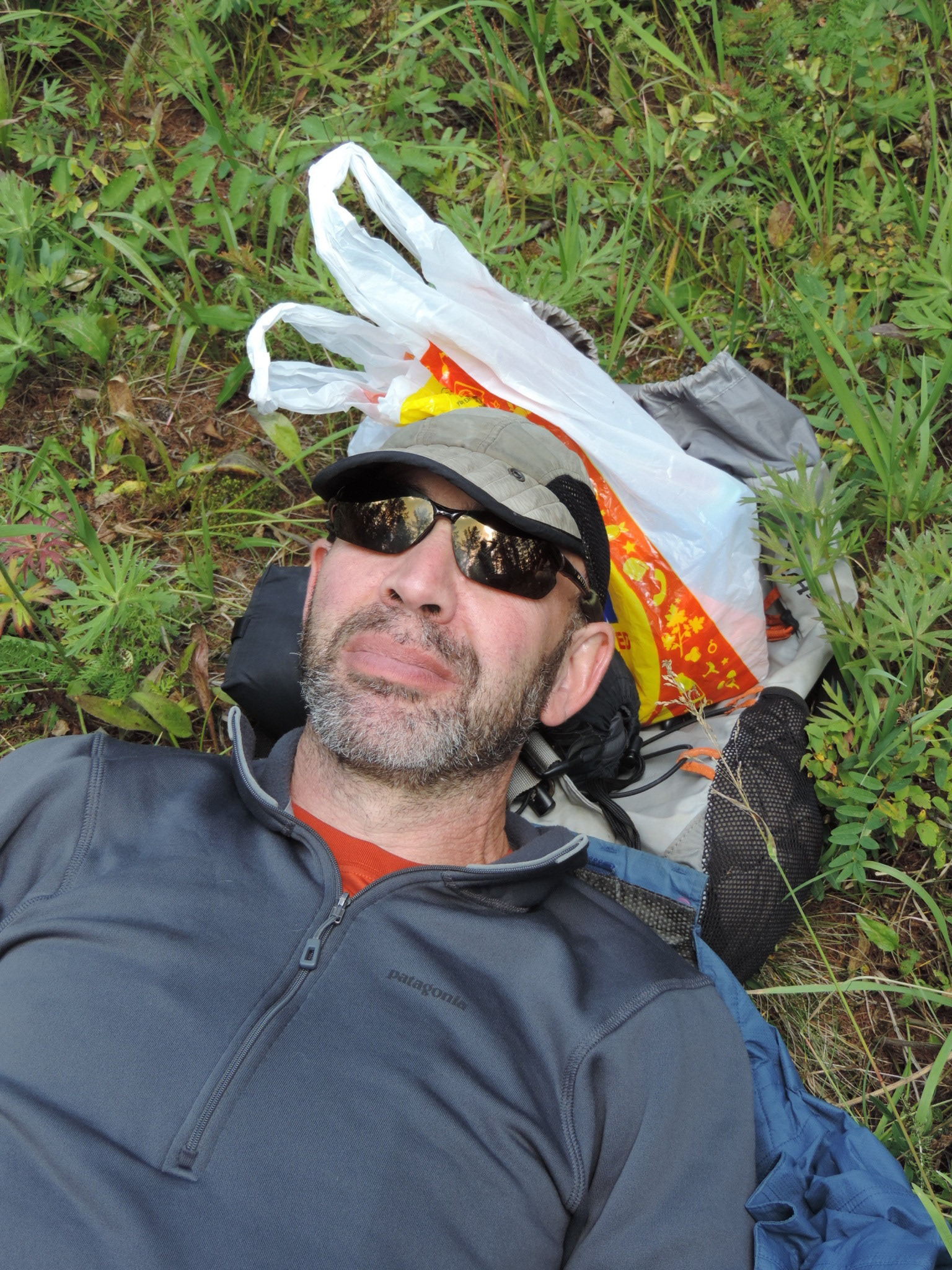 David relaxing and enjoying some chilll time.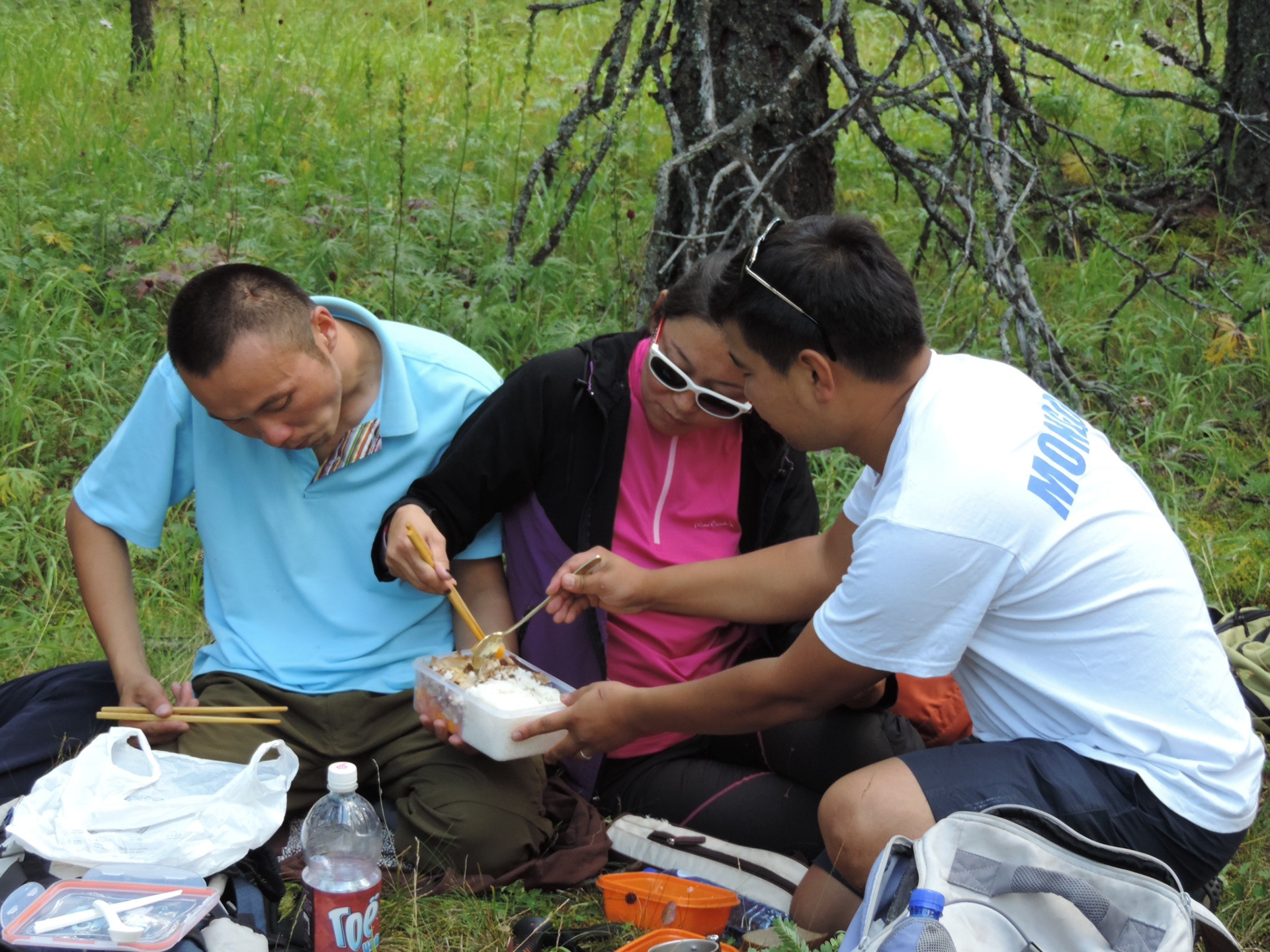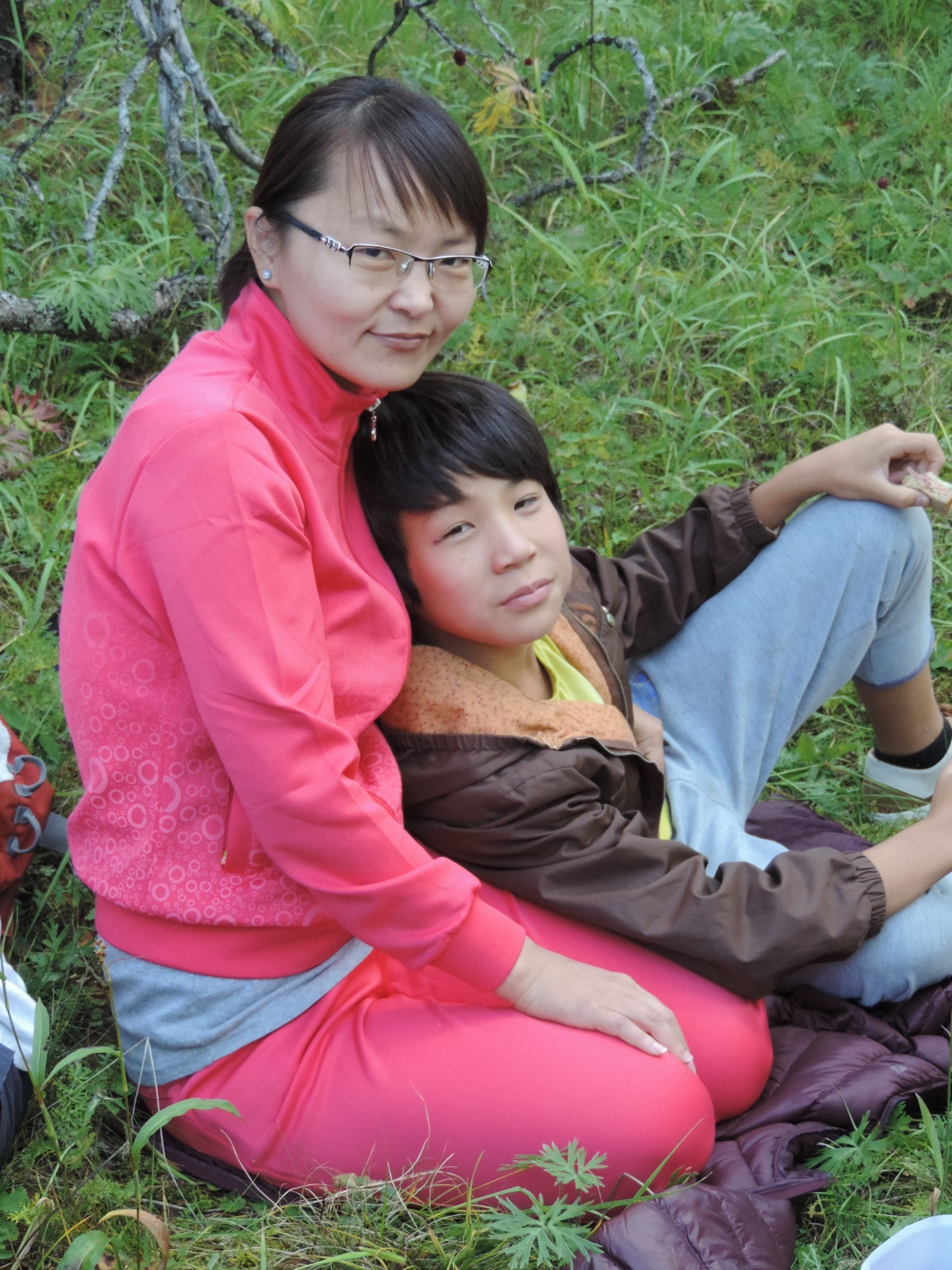 A mother and her son.  this young guy we nicknamed little bear was quite a climber!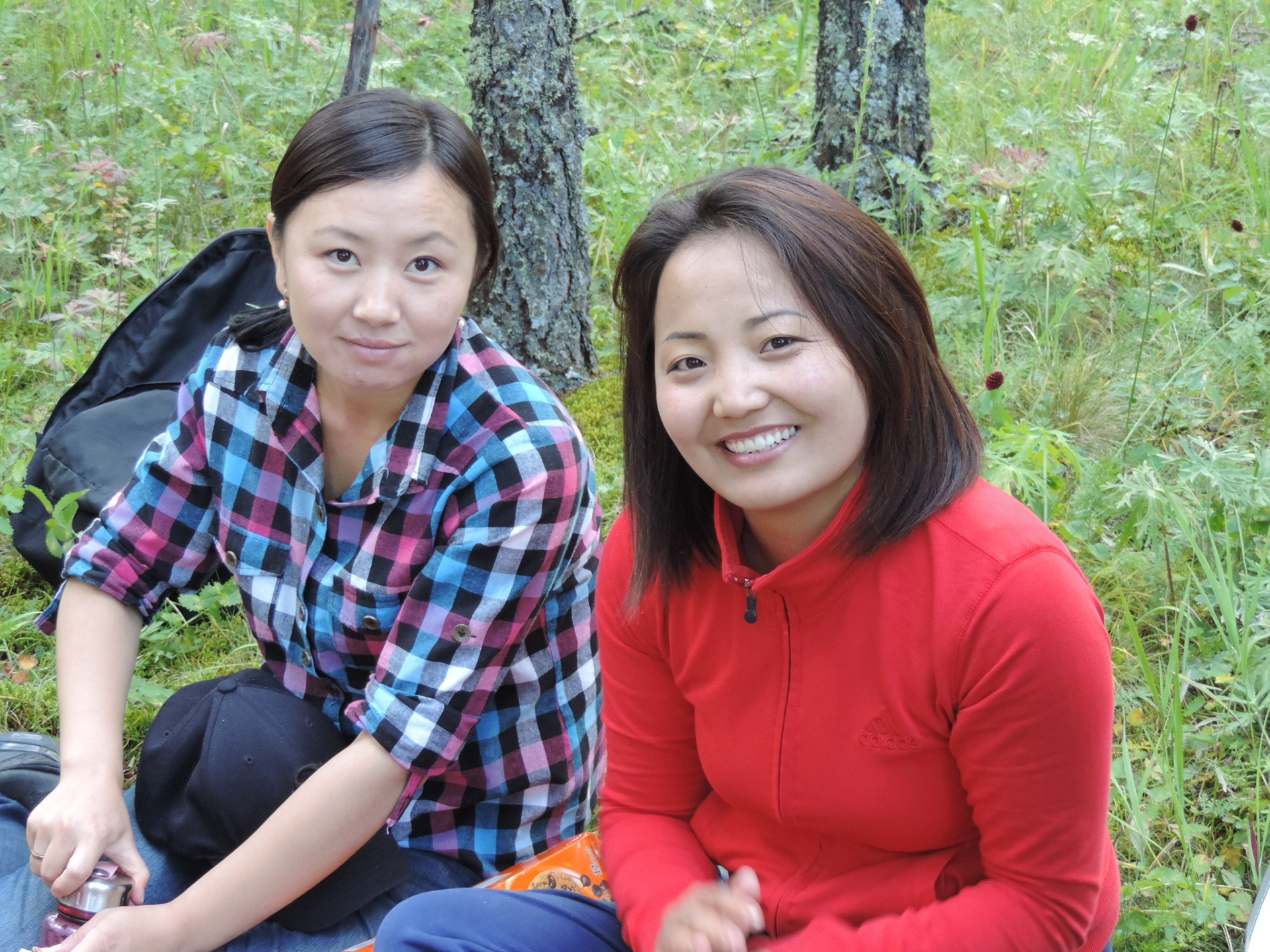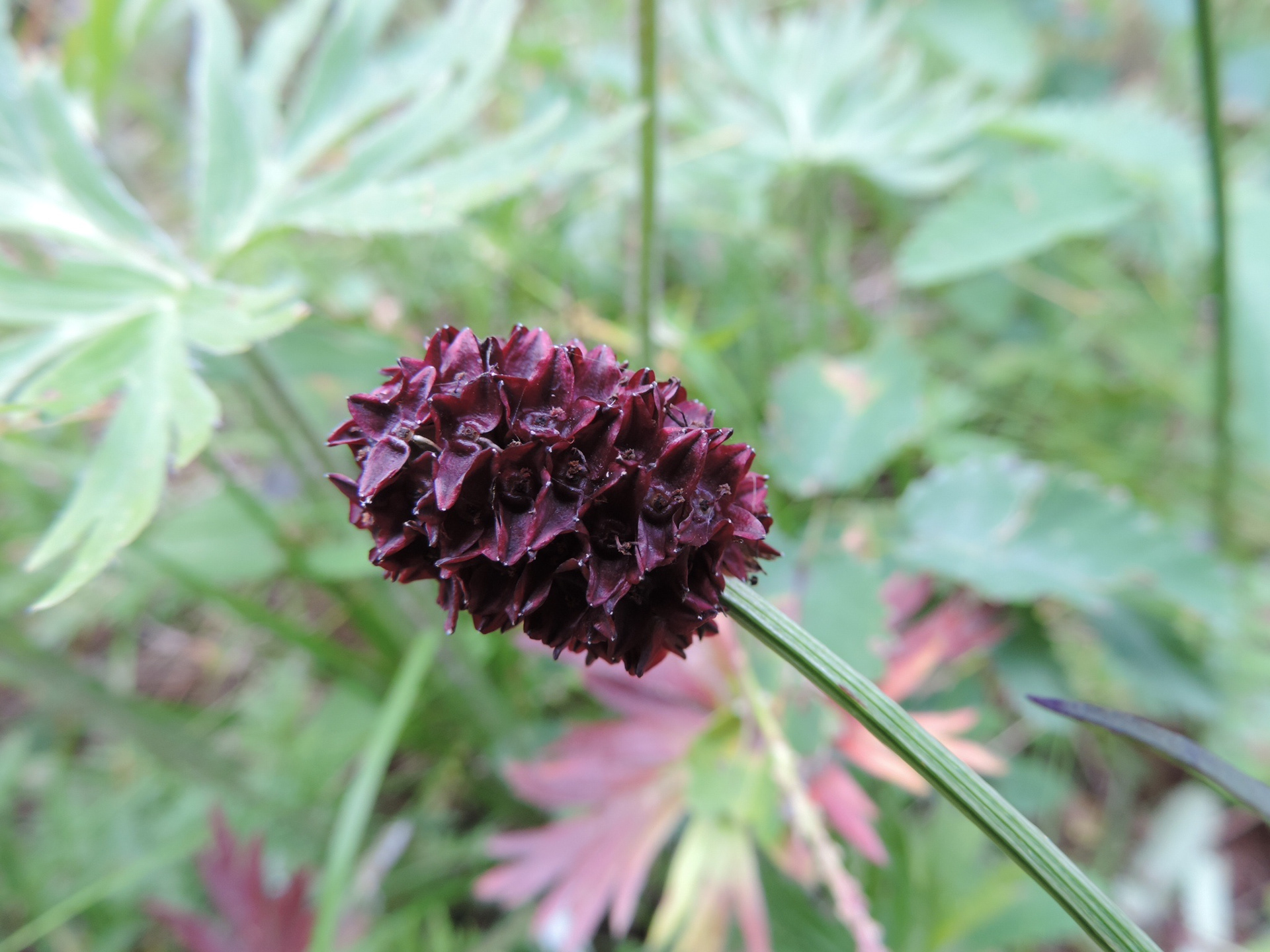 Beautiful crimson cray paper wild flowers.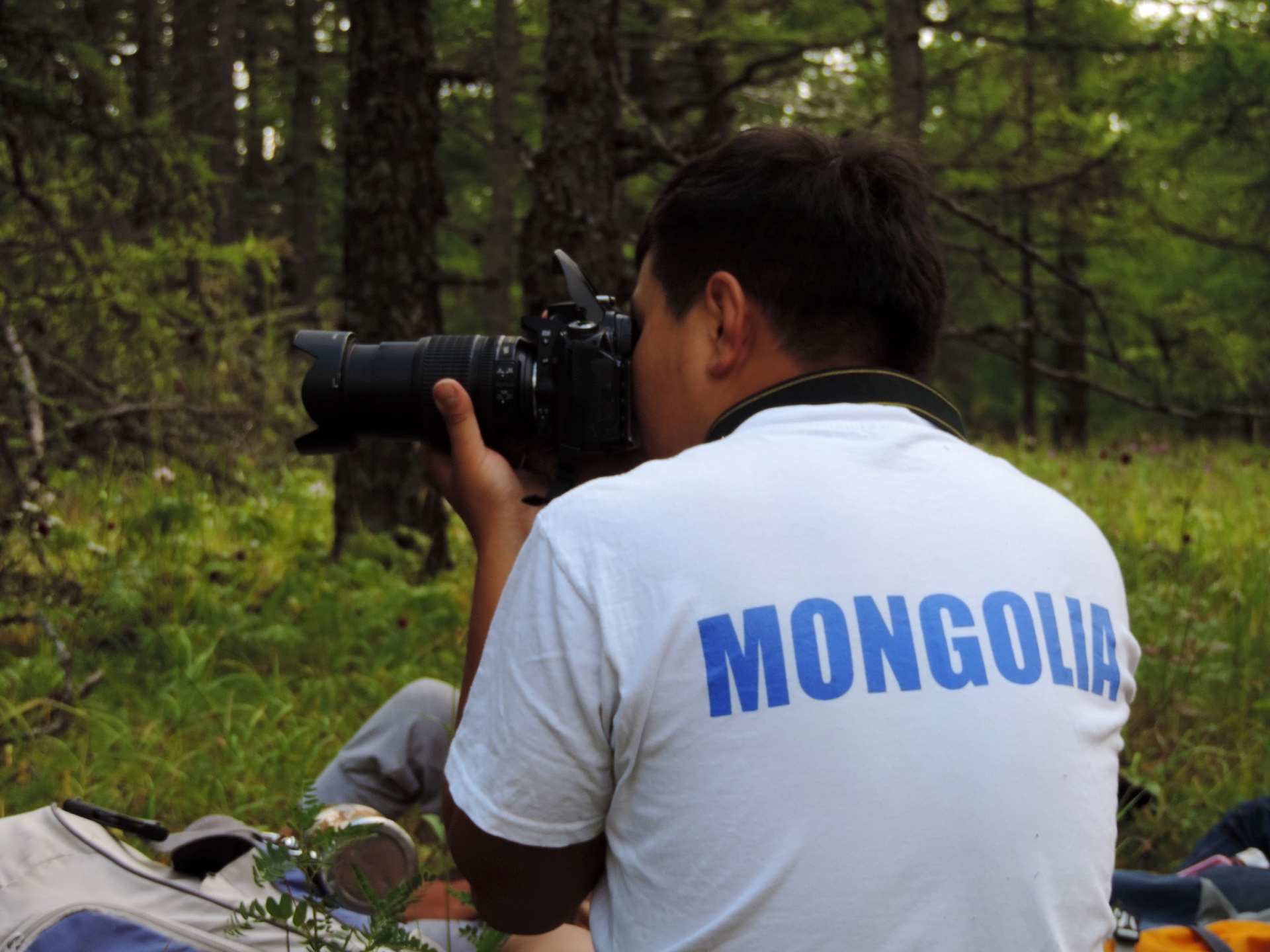 Young Mongolian and all around funny guy!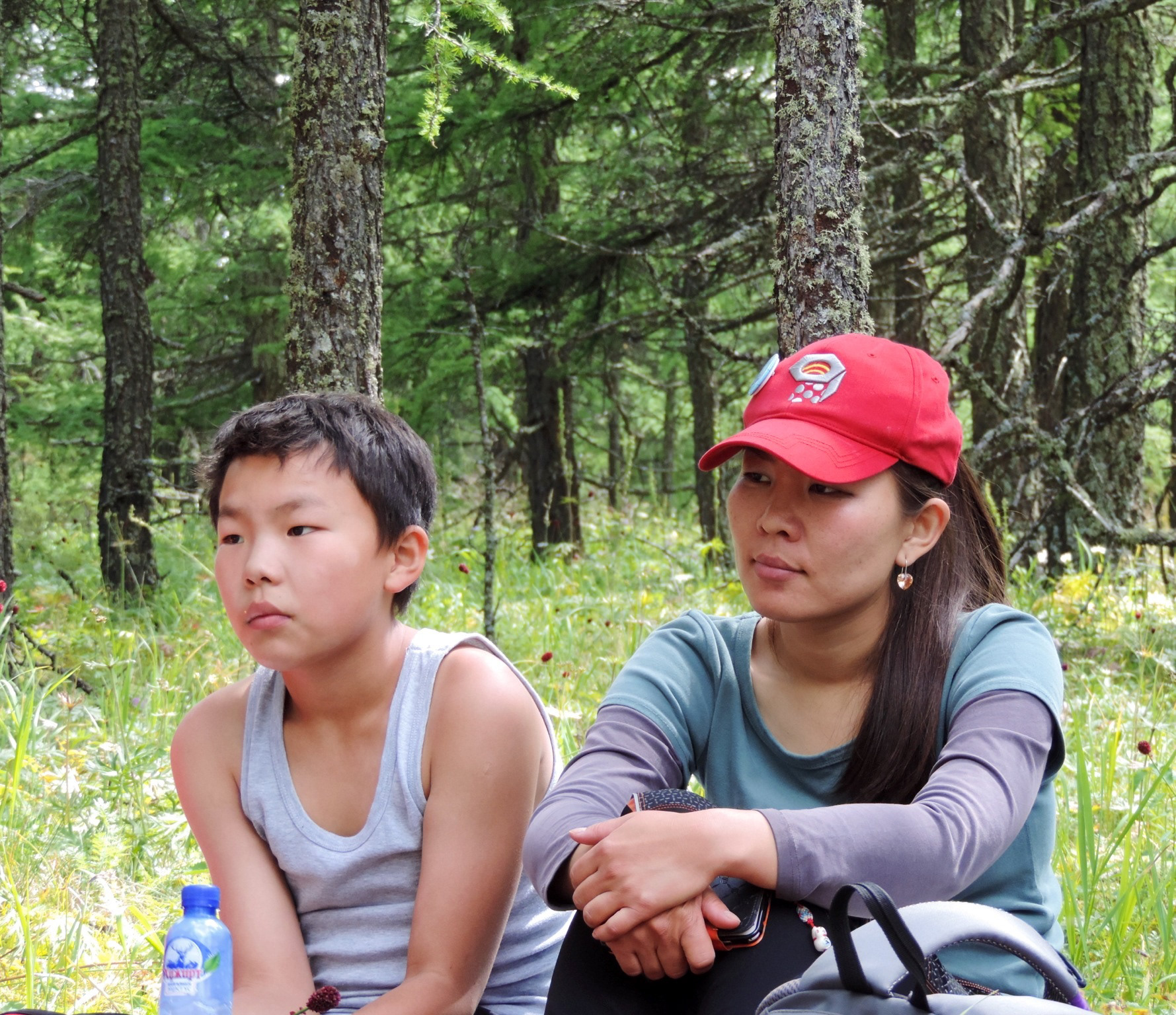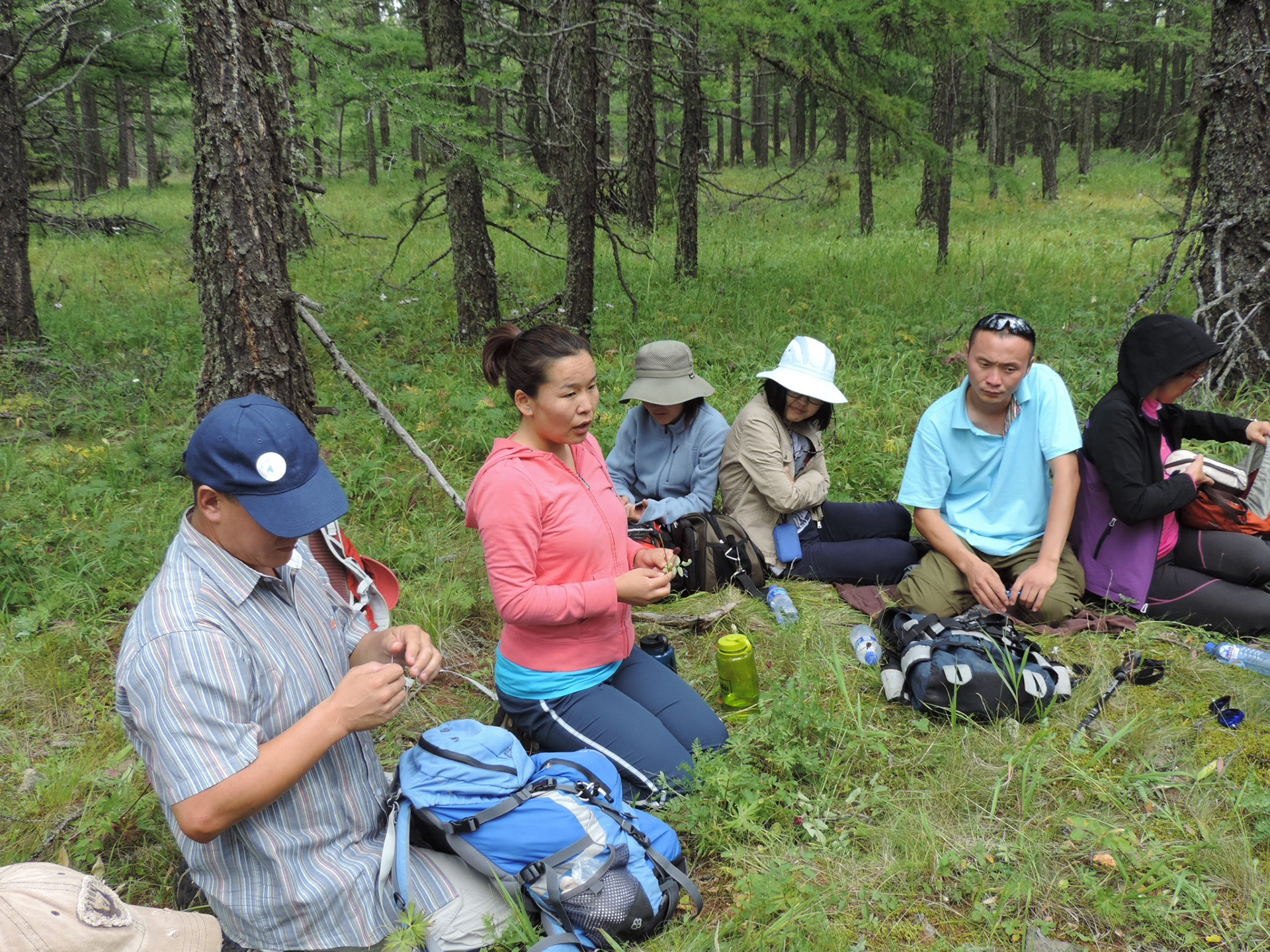 Puje talking to the hikers.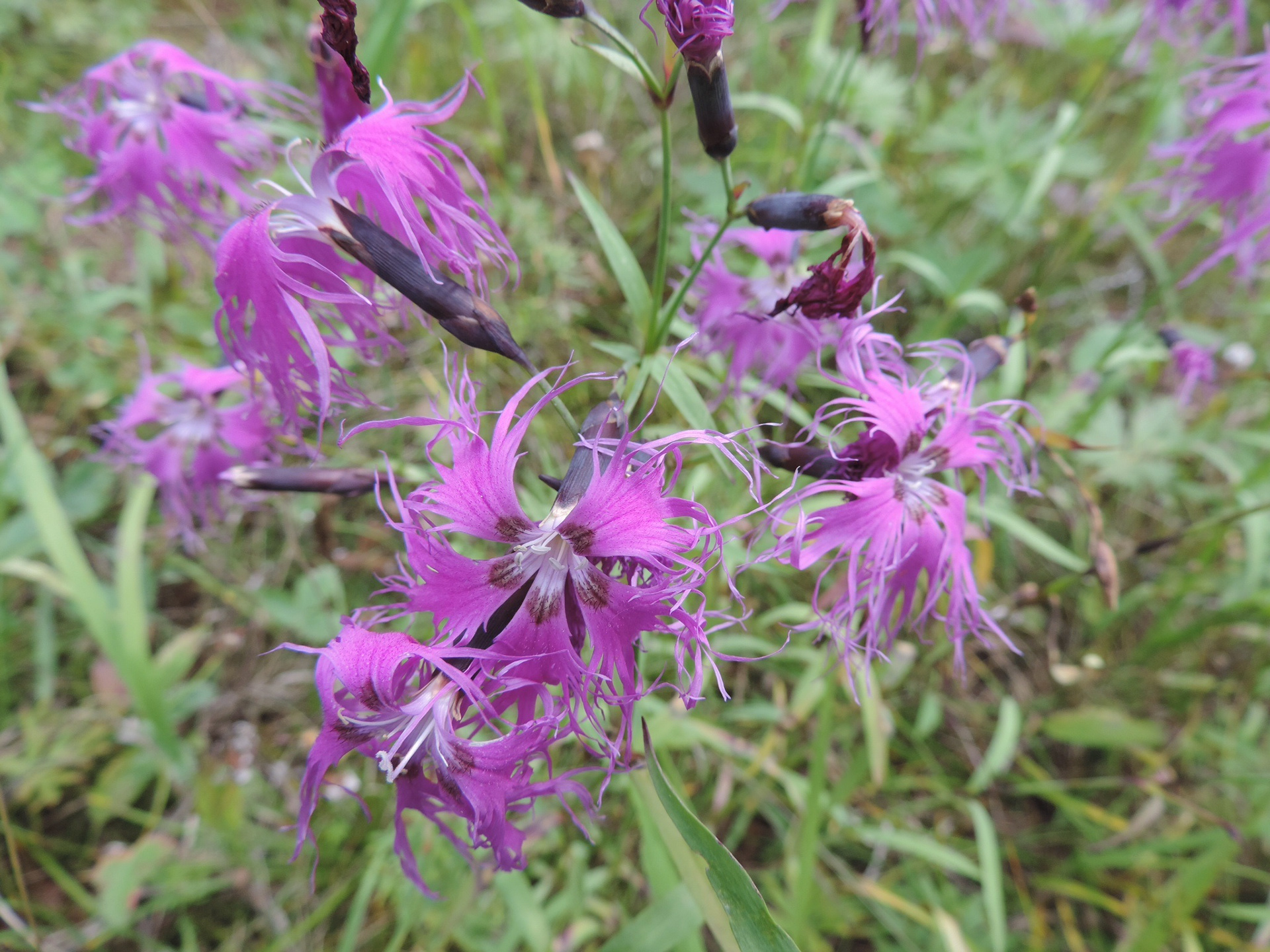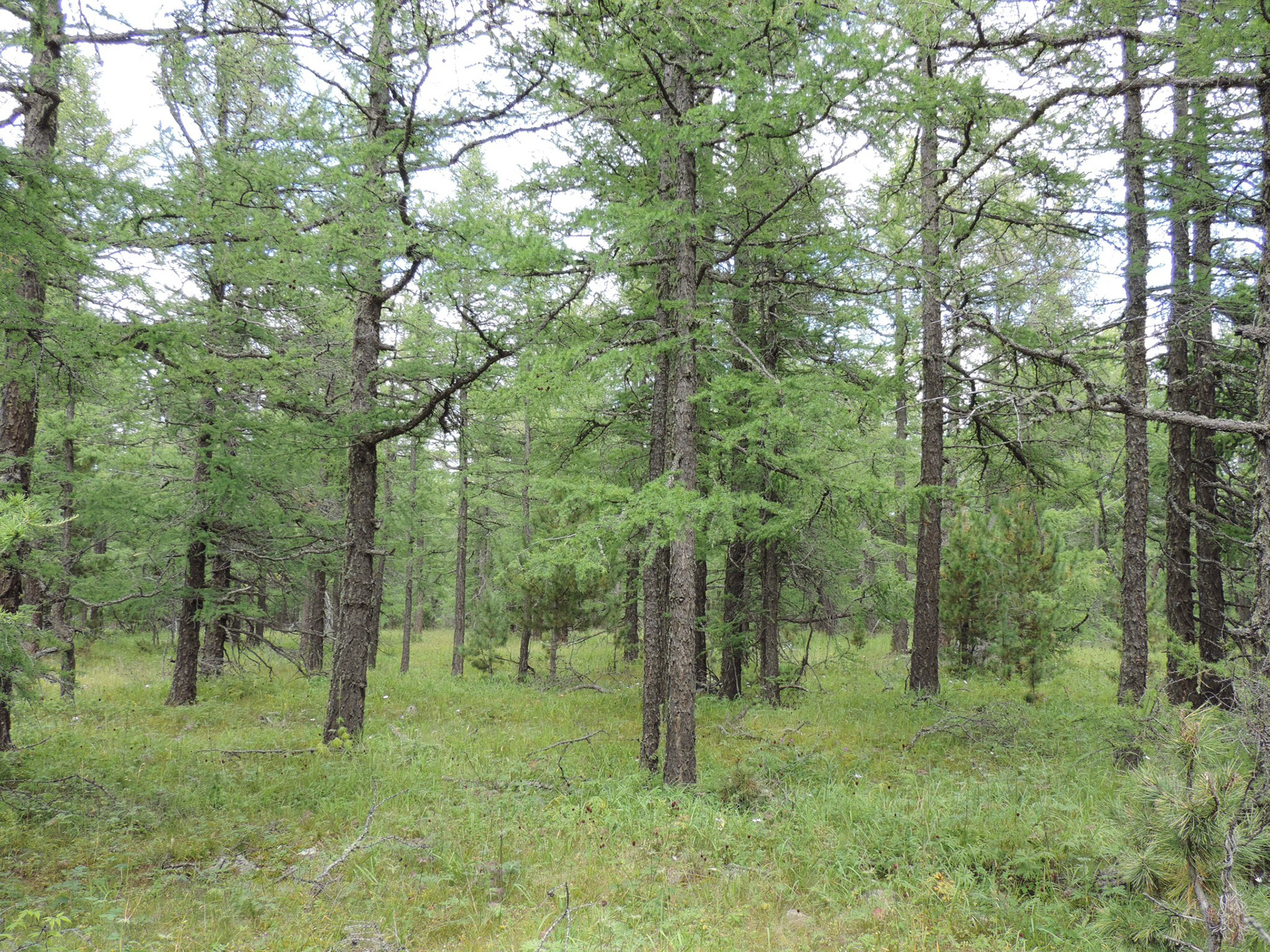 Some of the few forests we have seen so far.  they are at the top of the mountains.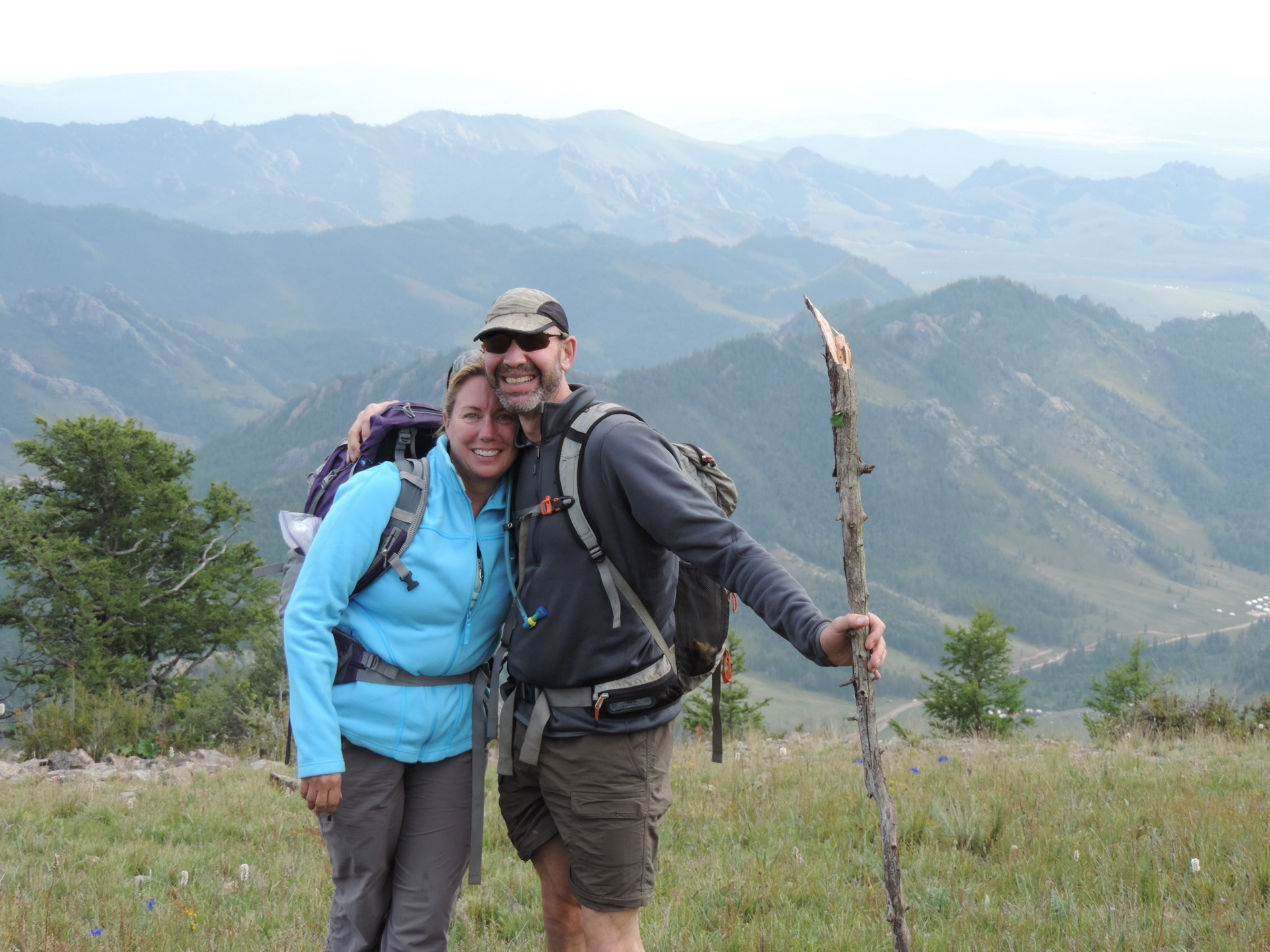 We are so lucky to have each other.  everyday is an adventure!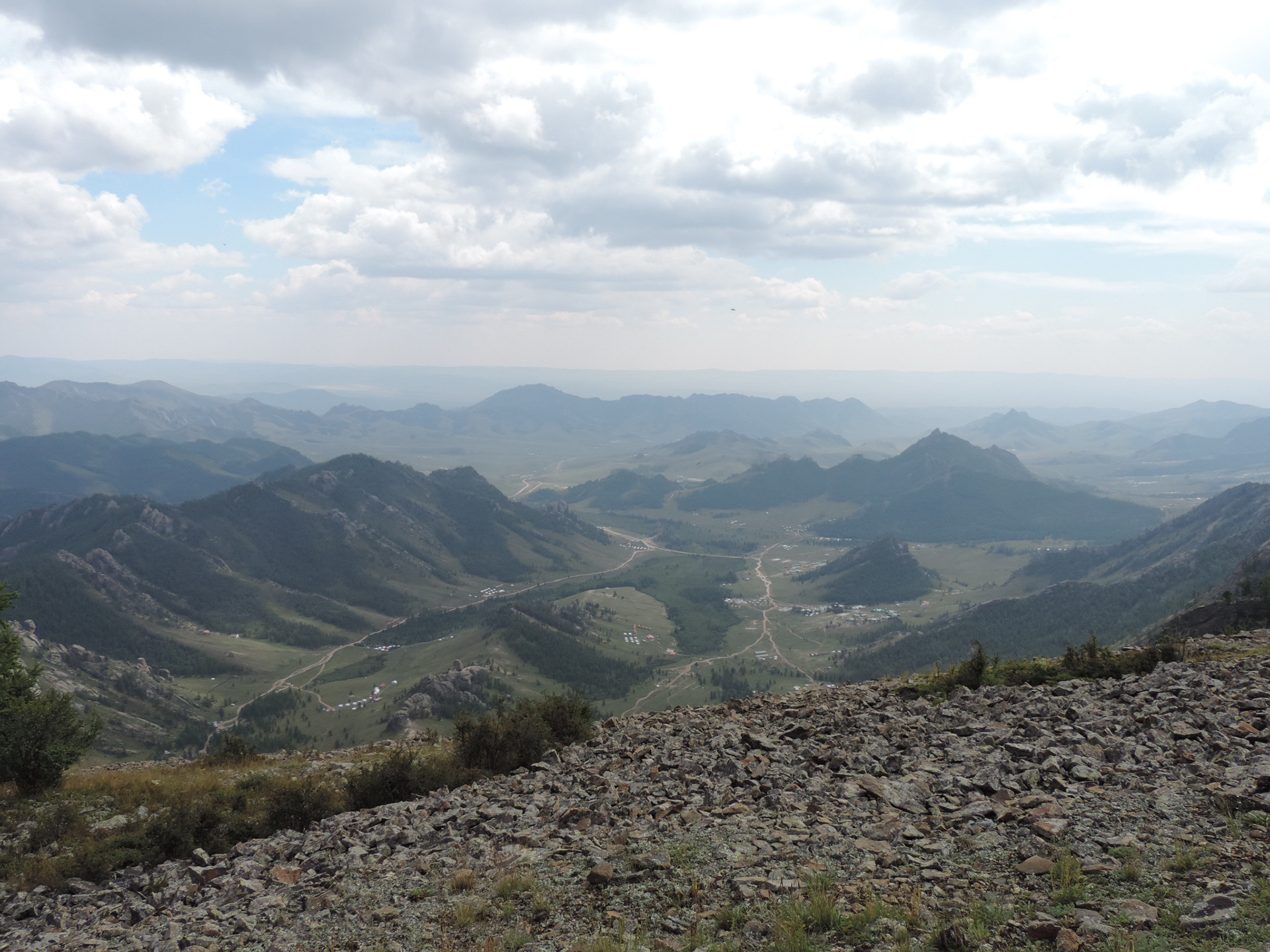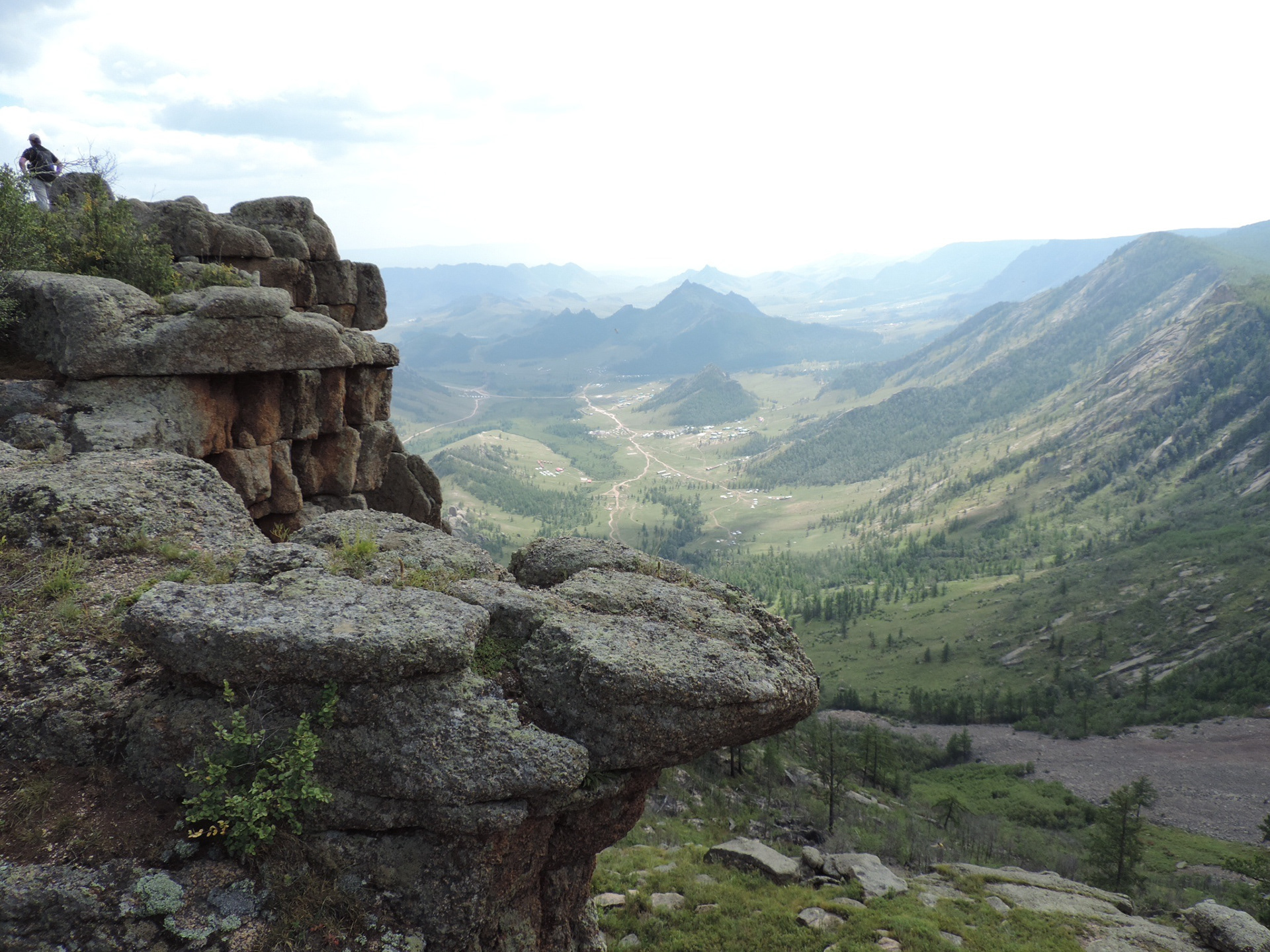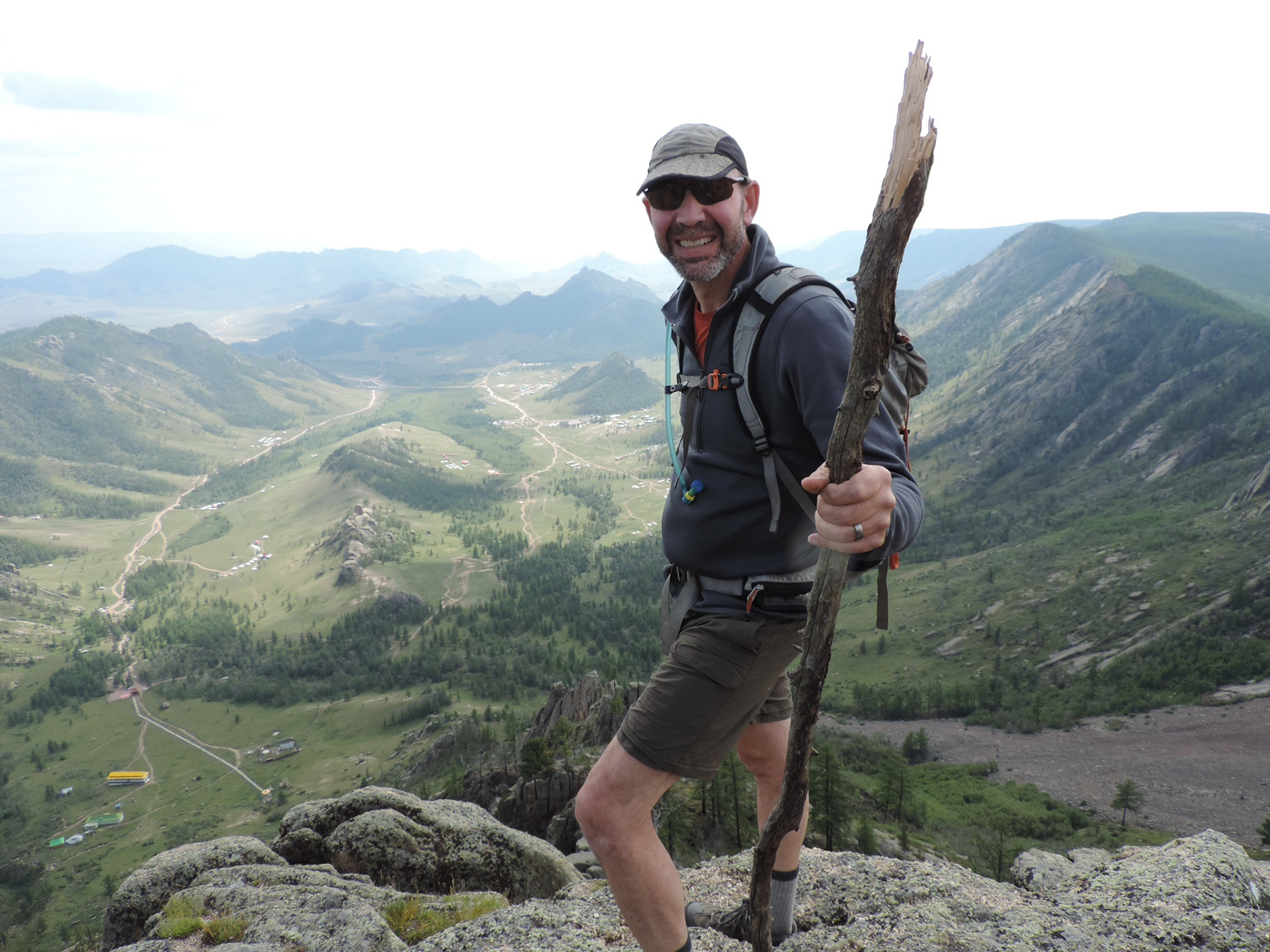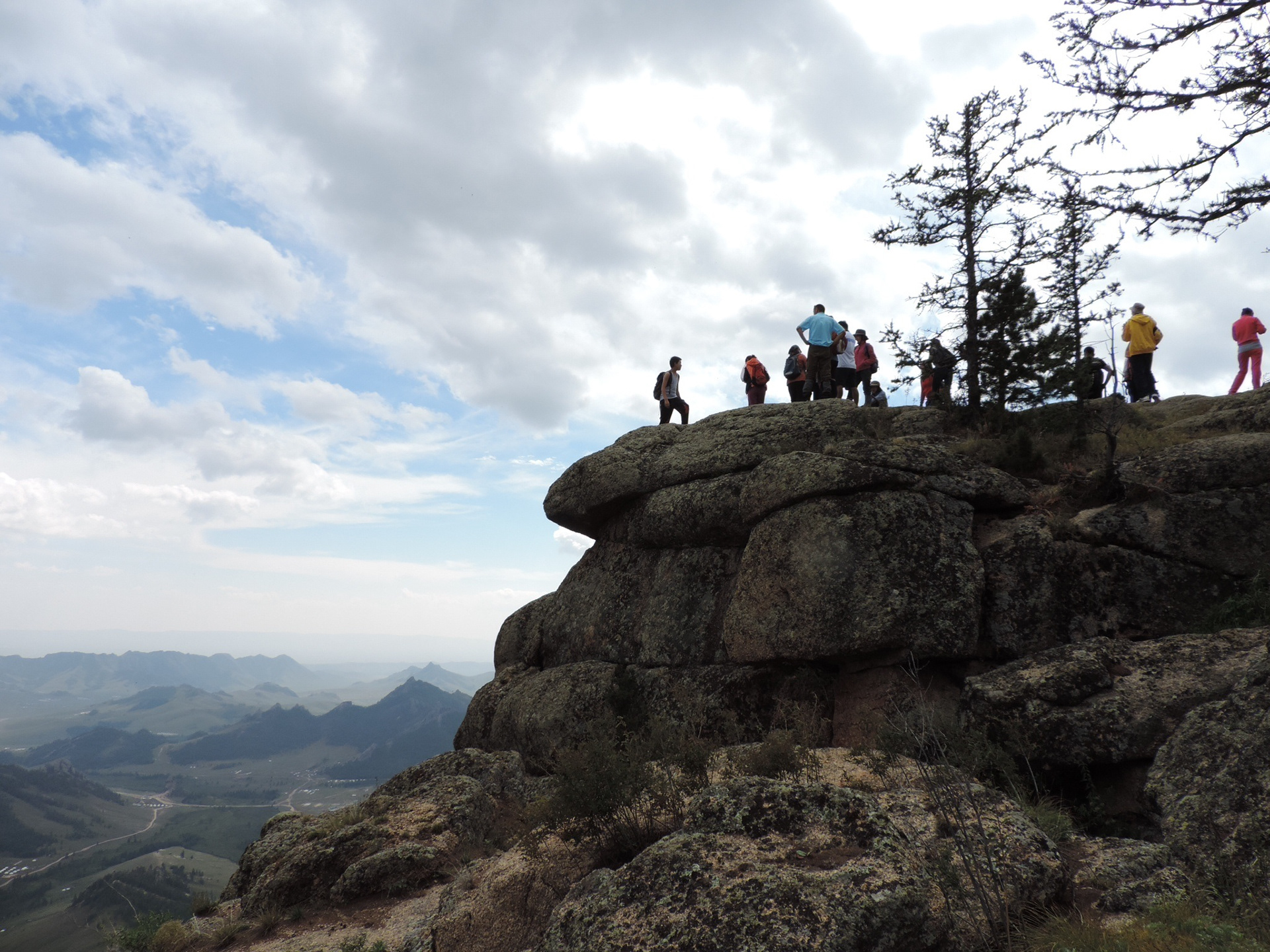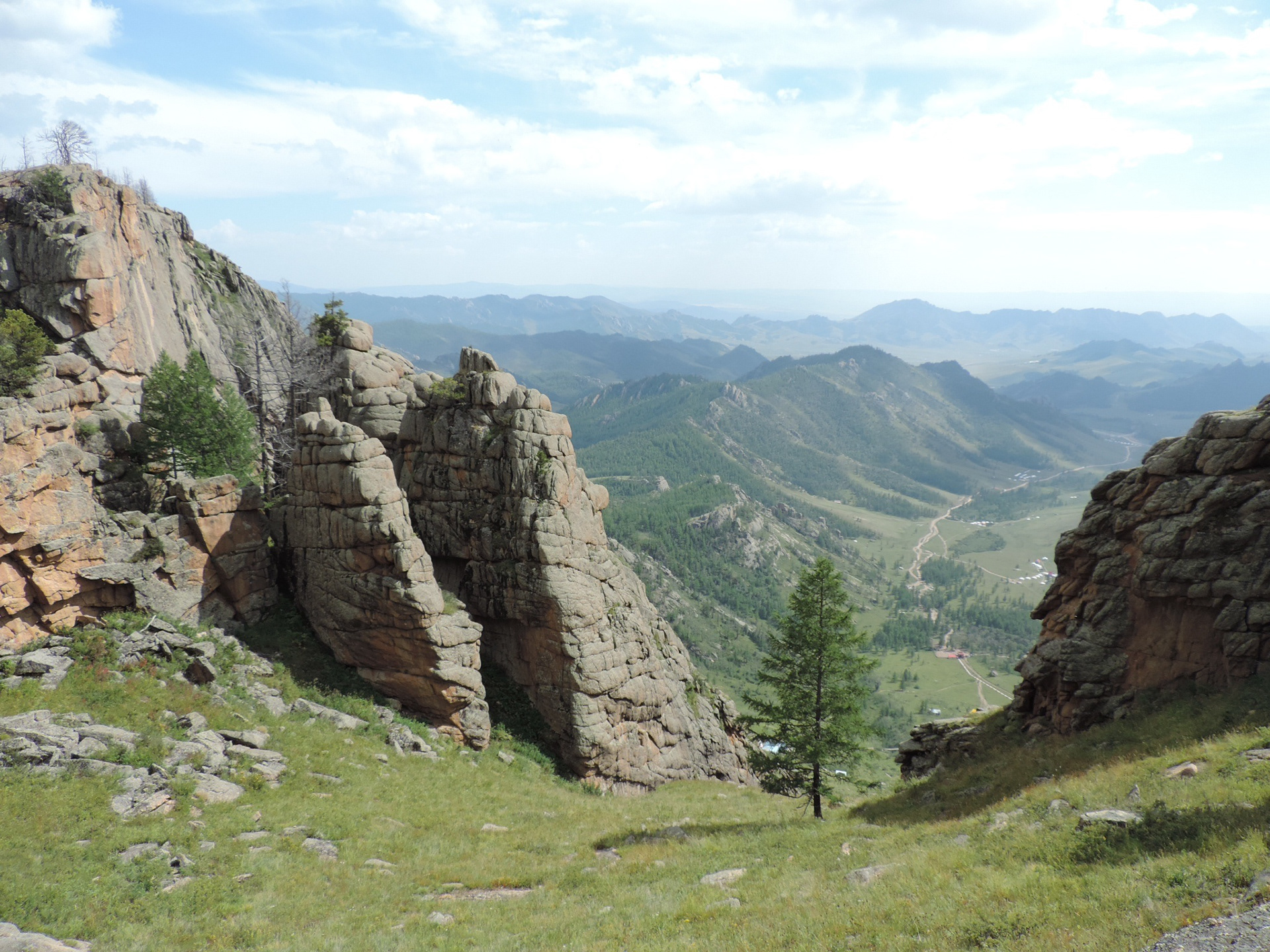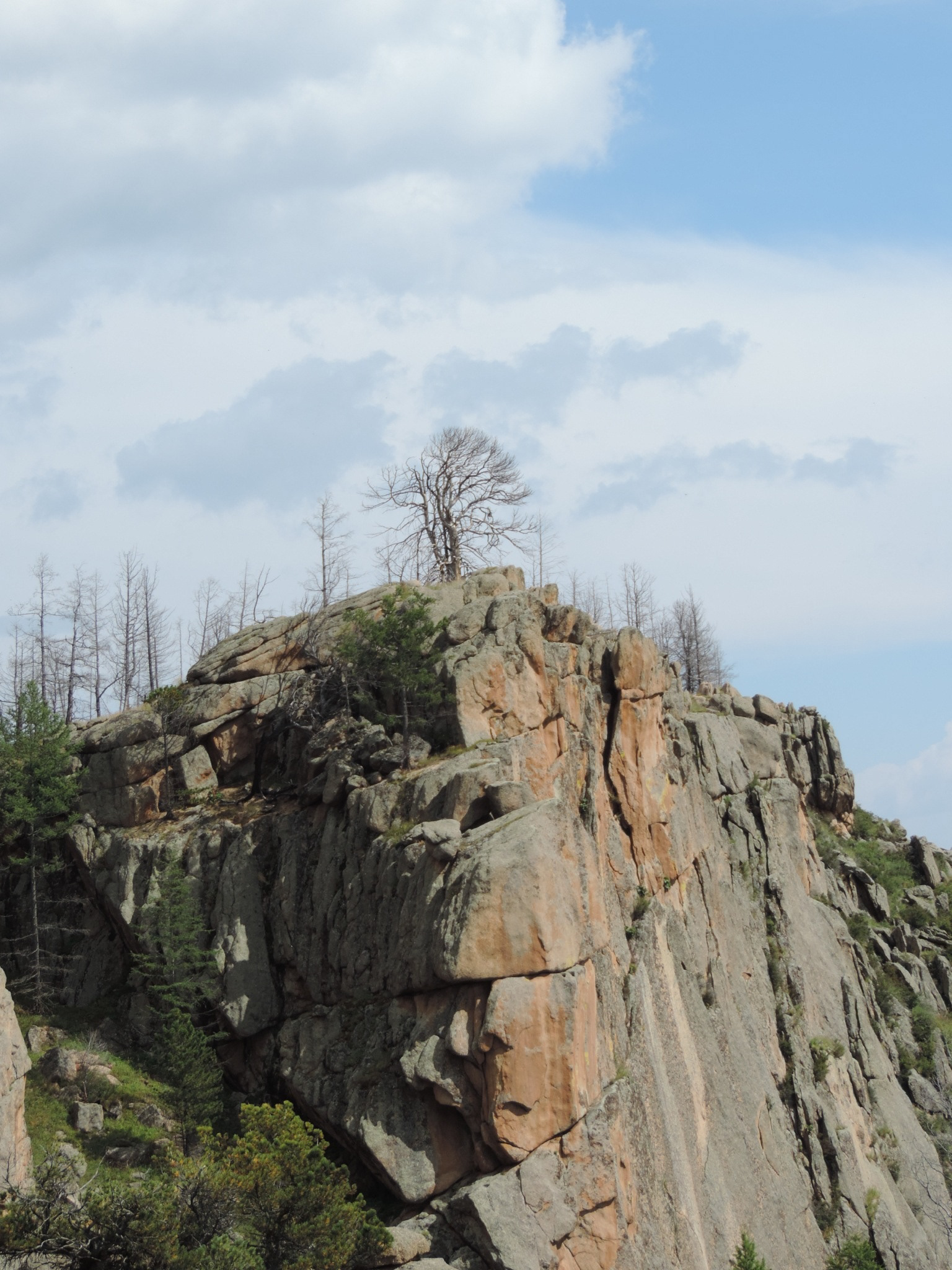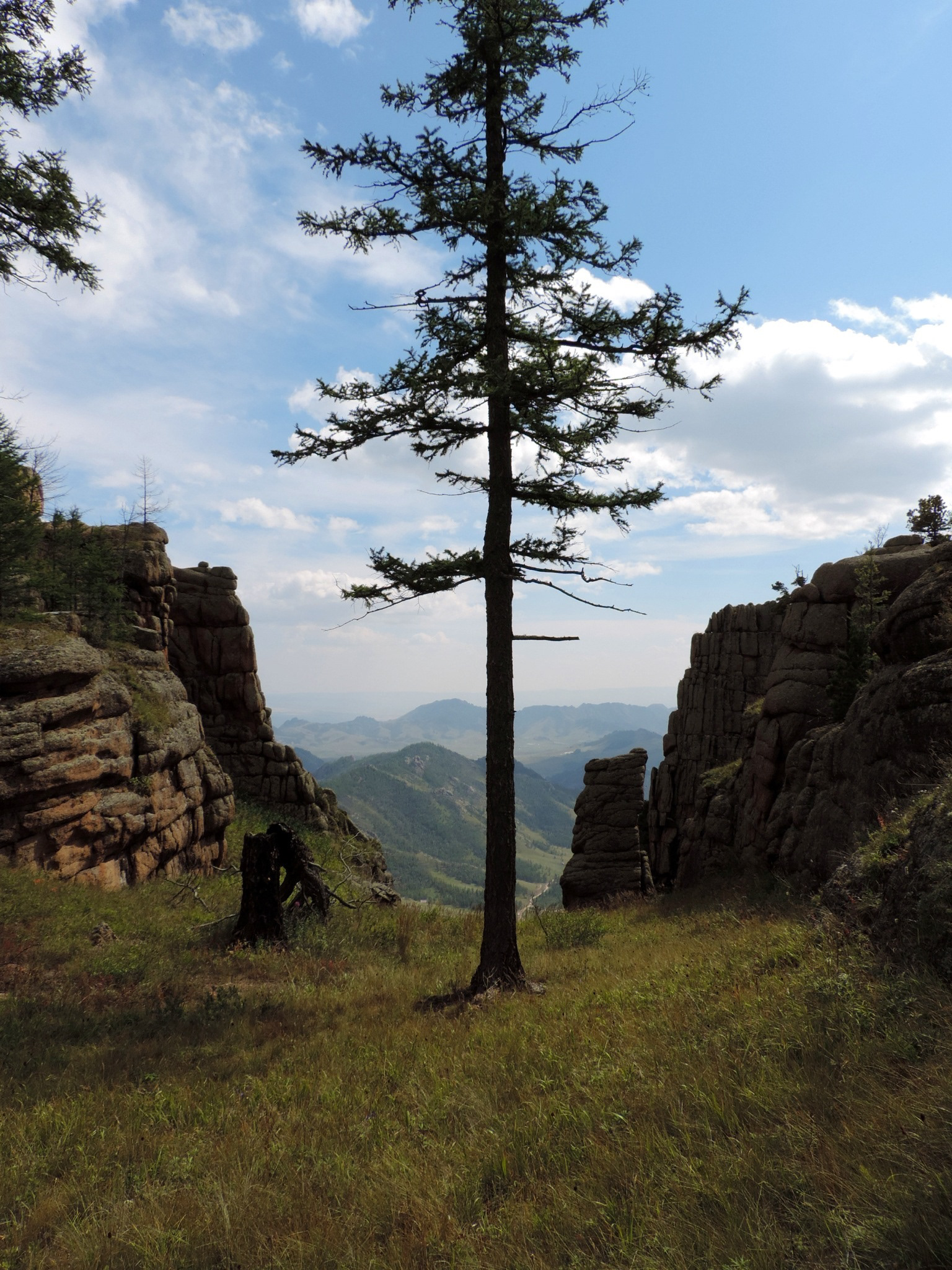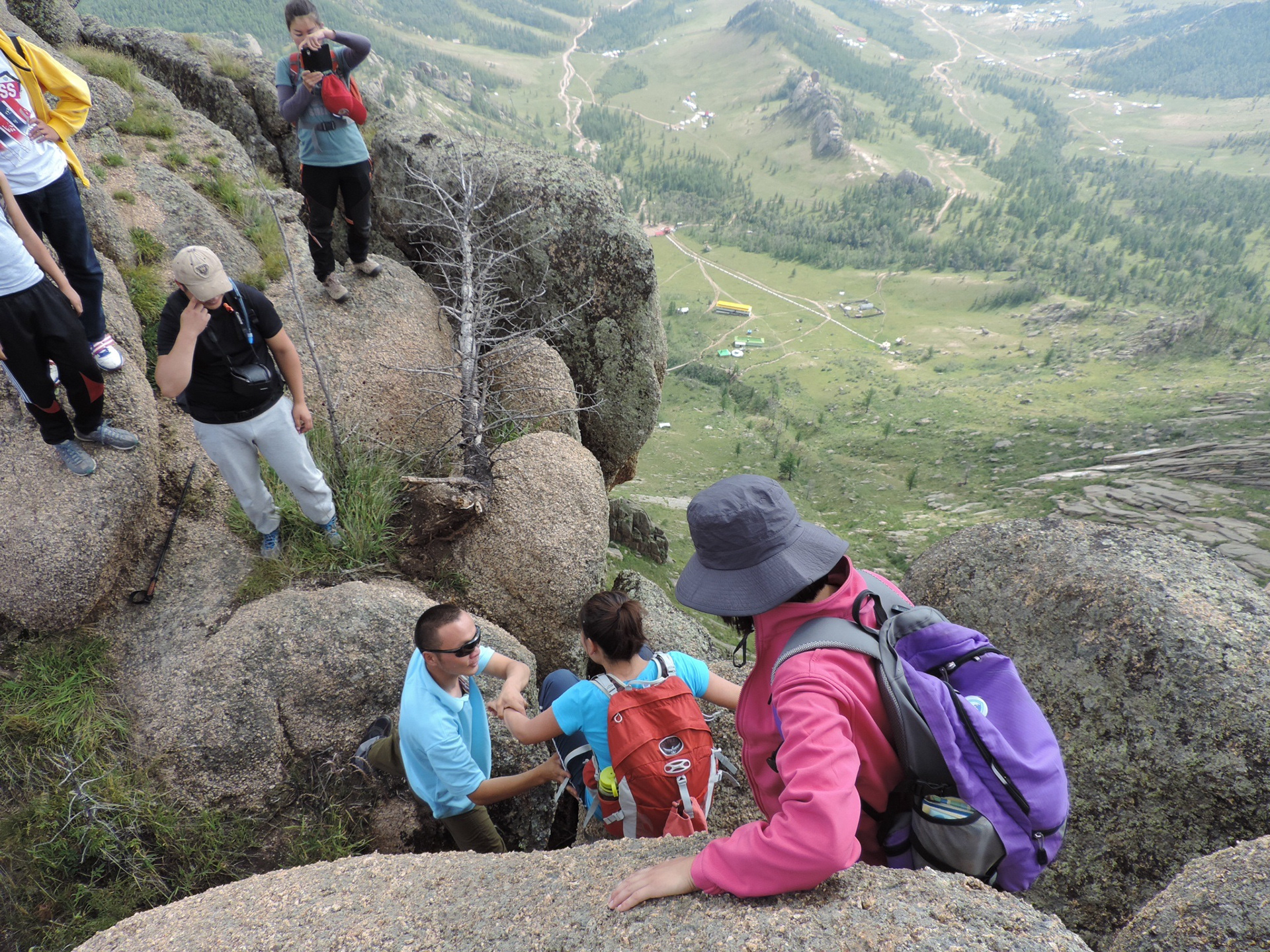 This was a tricky section.  there was a 1500 foot cliff to the right, a large gap between rocks.  the bailout was to walk a tight ledge just to the left of the cliff.  exciting but a little bit scary.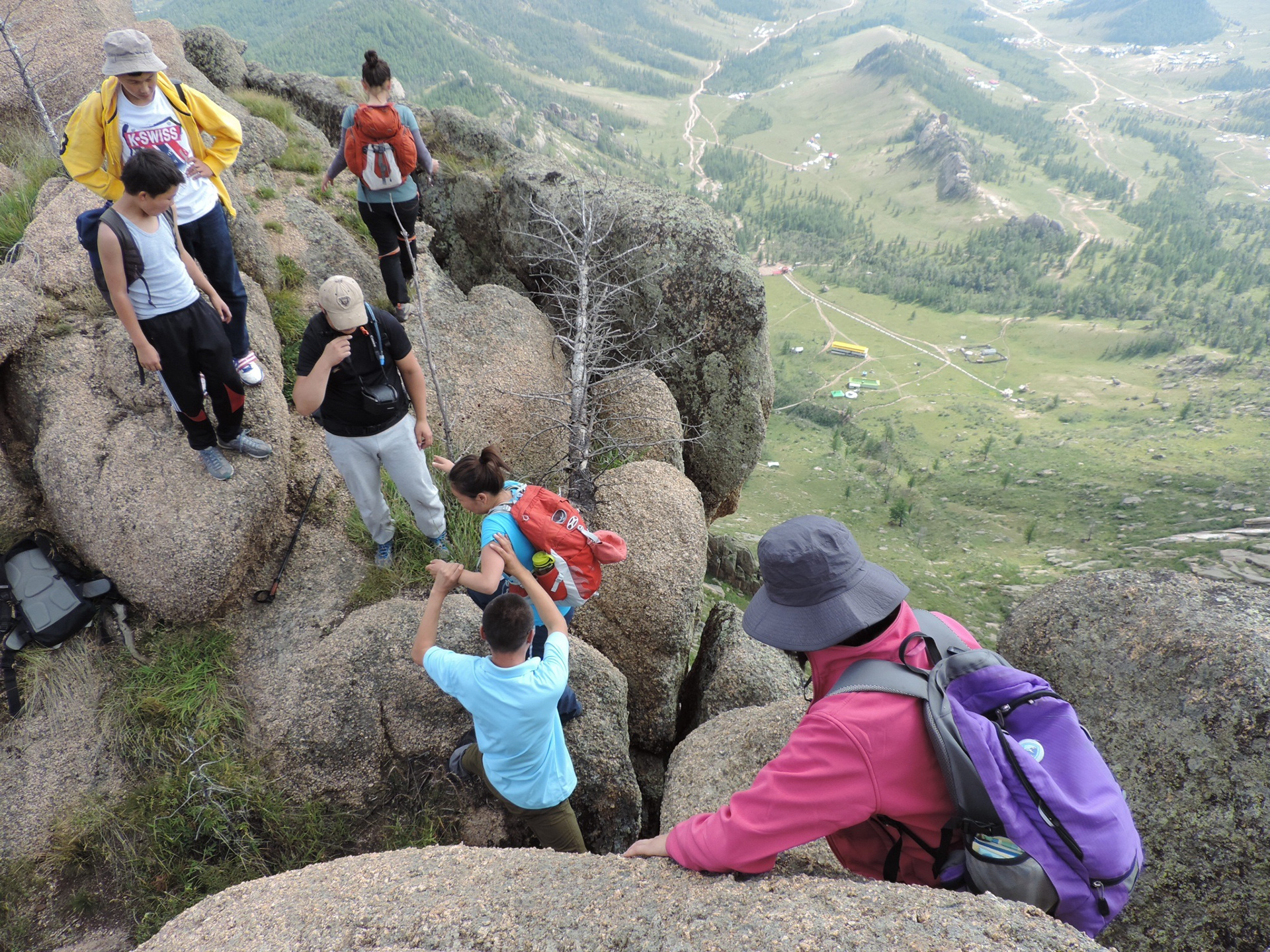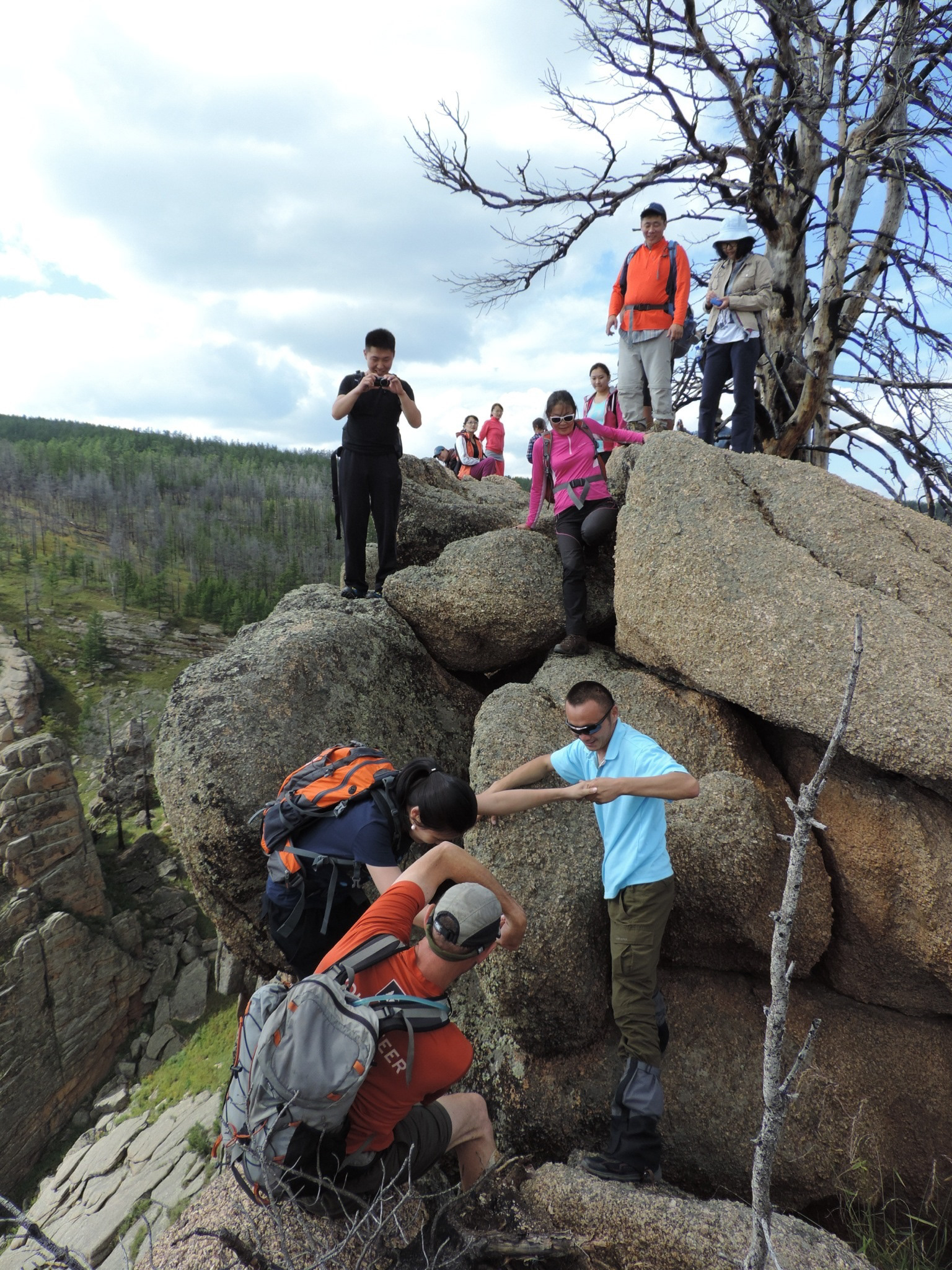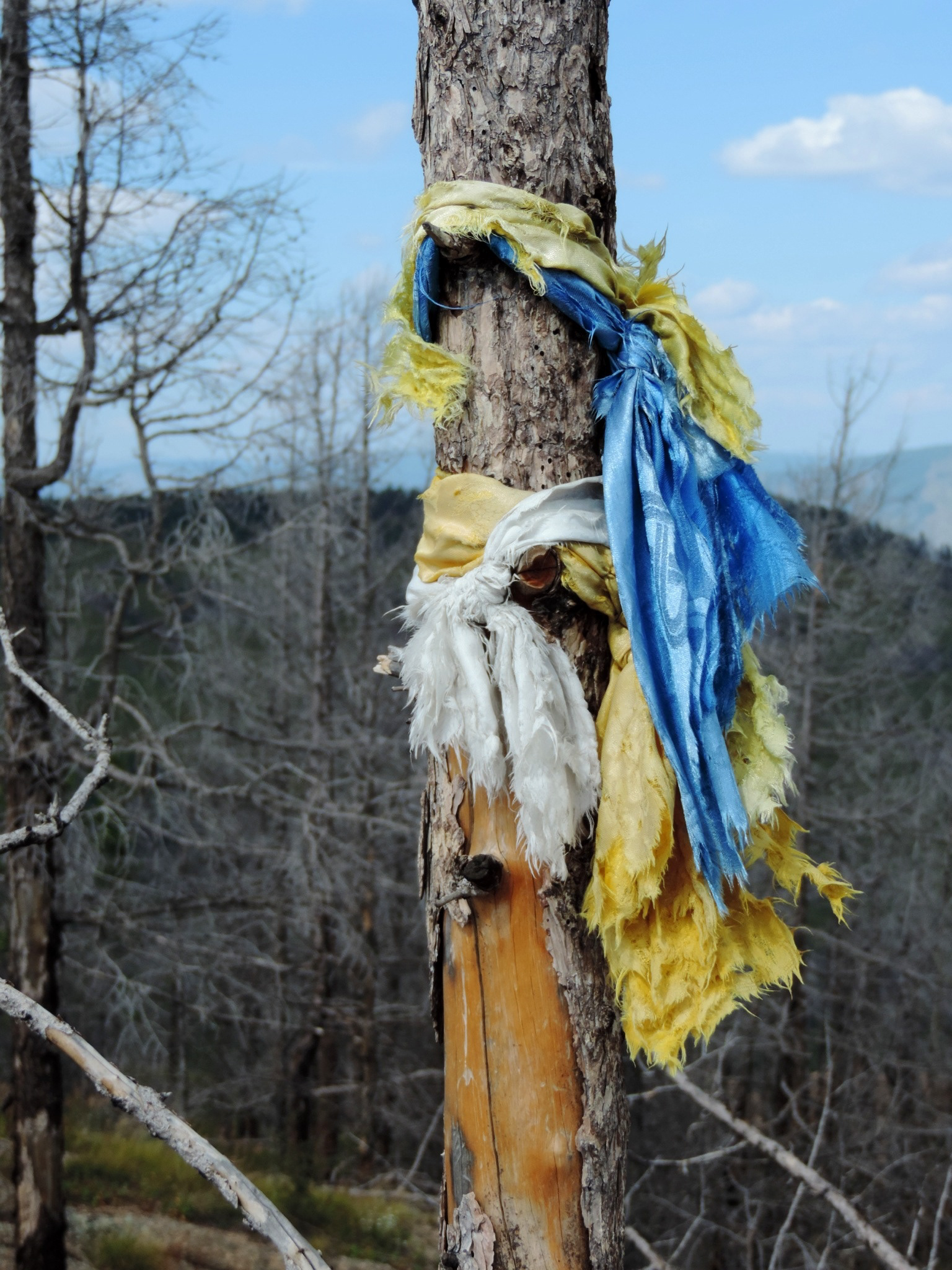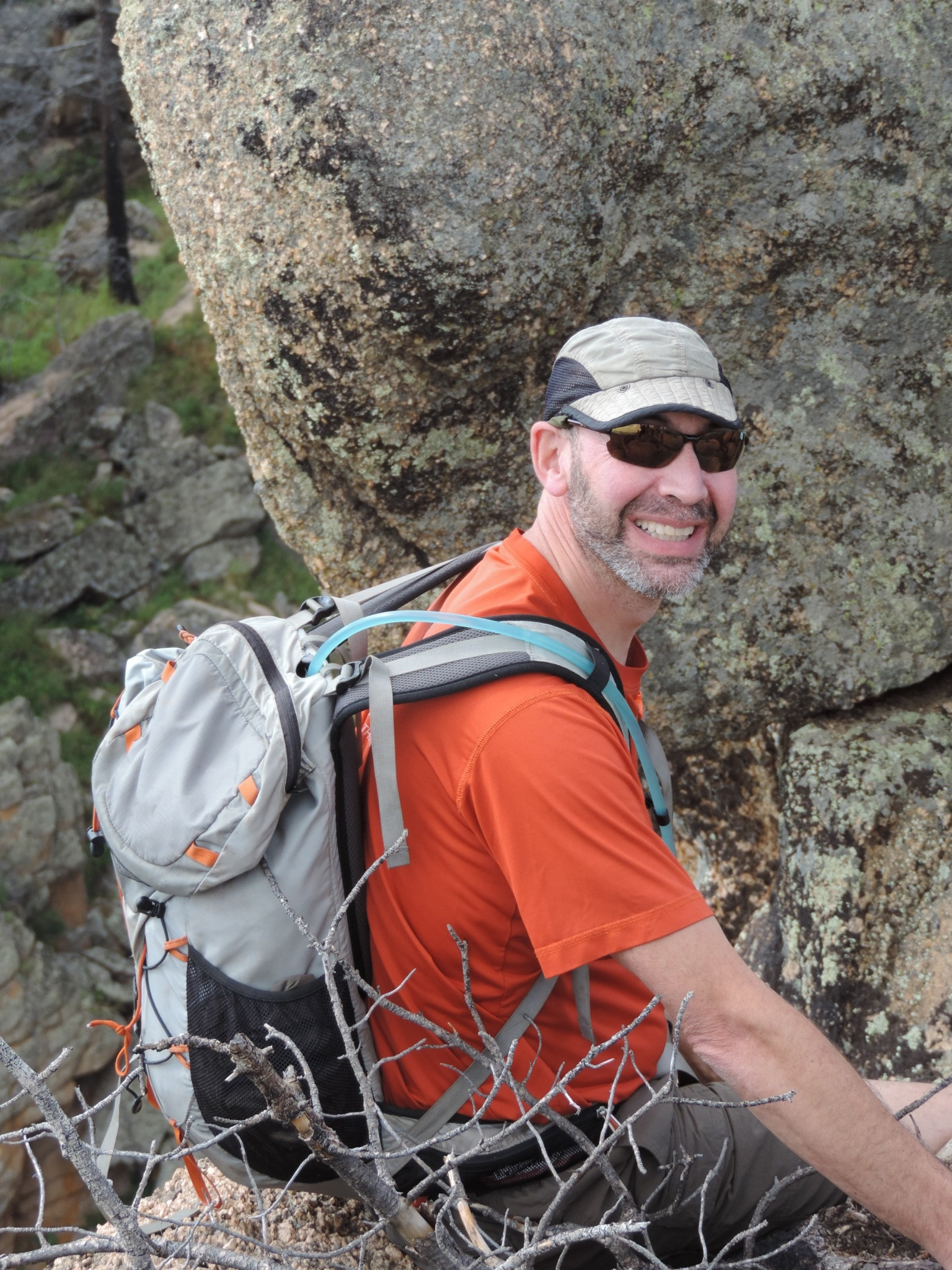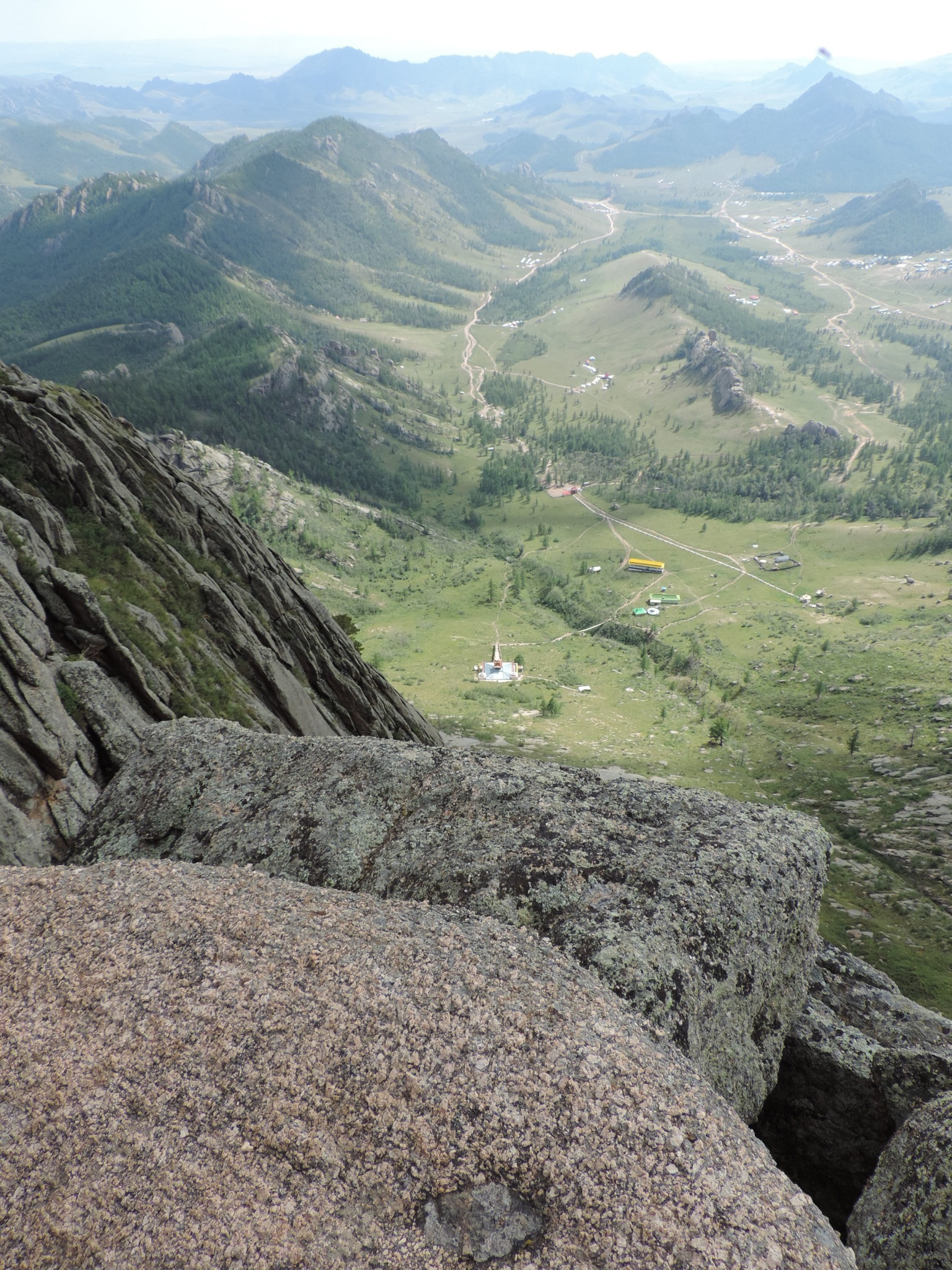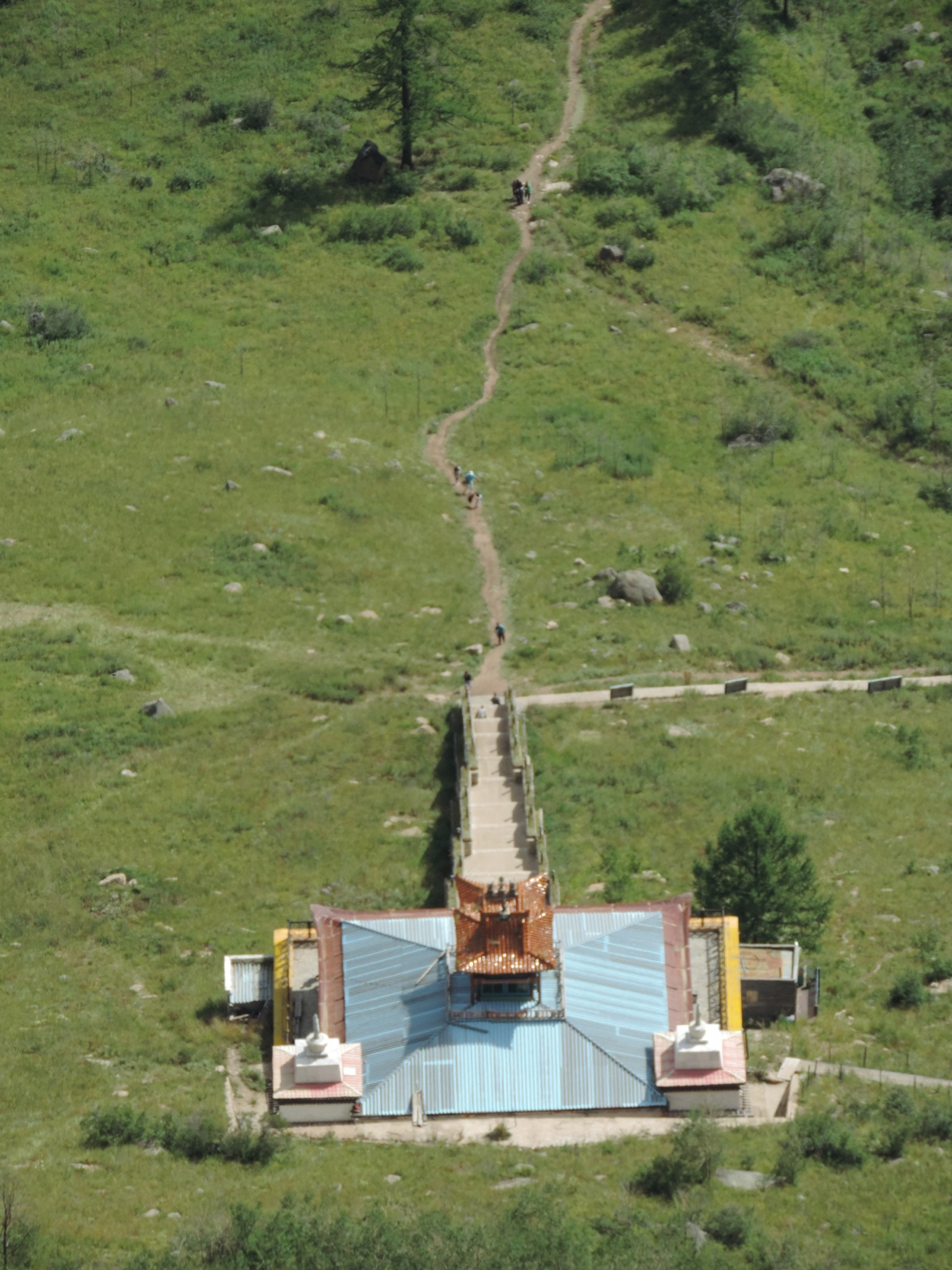 The Buddhist monestary below us.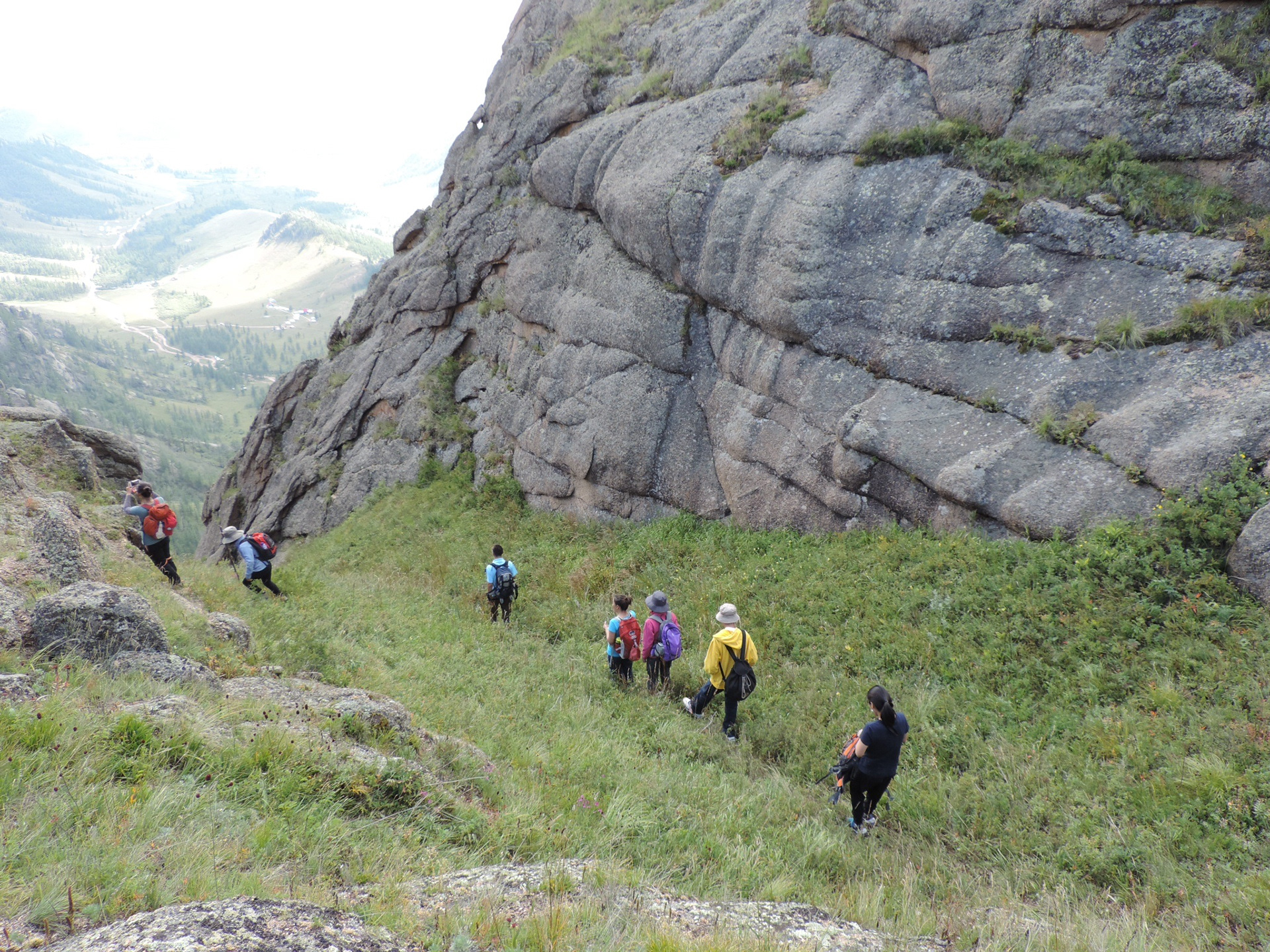 Now the rugged descent.  Lots of steep slope, slippery grass, rolling gravel, and just plain difficult foot holds.  Some of the hikers didn't have shoes with tread so they did a little surfing on the dowhill.  Luckly no one was hurt.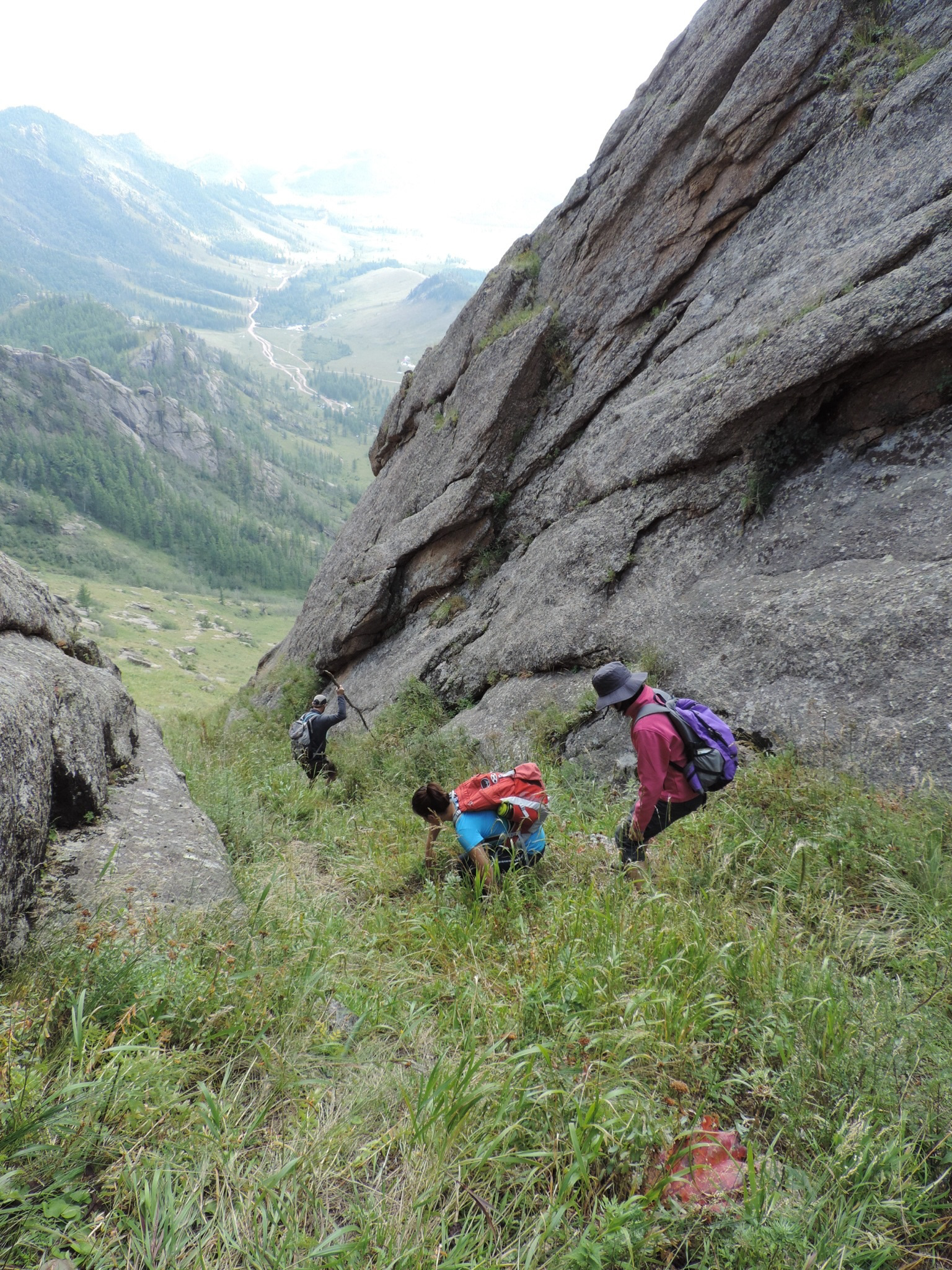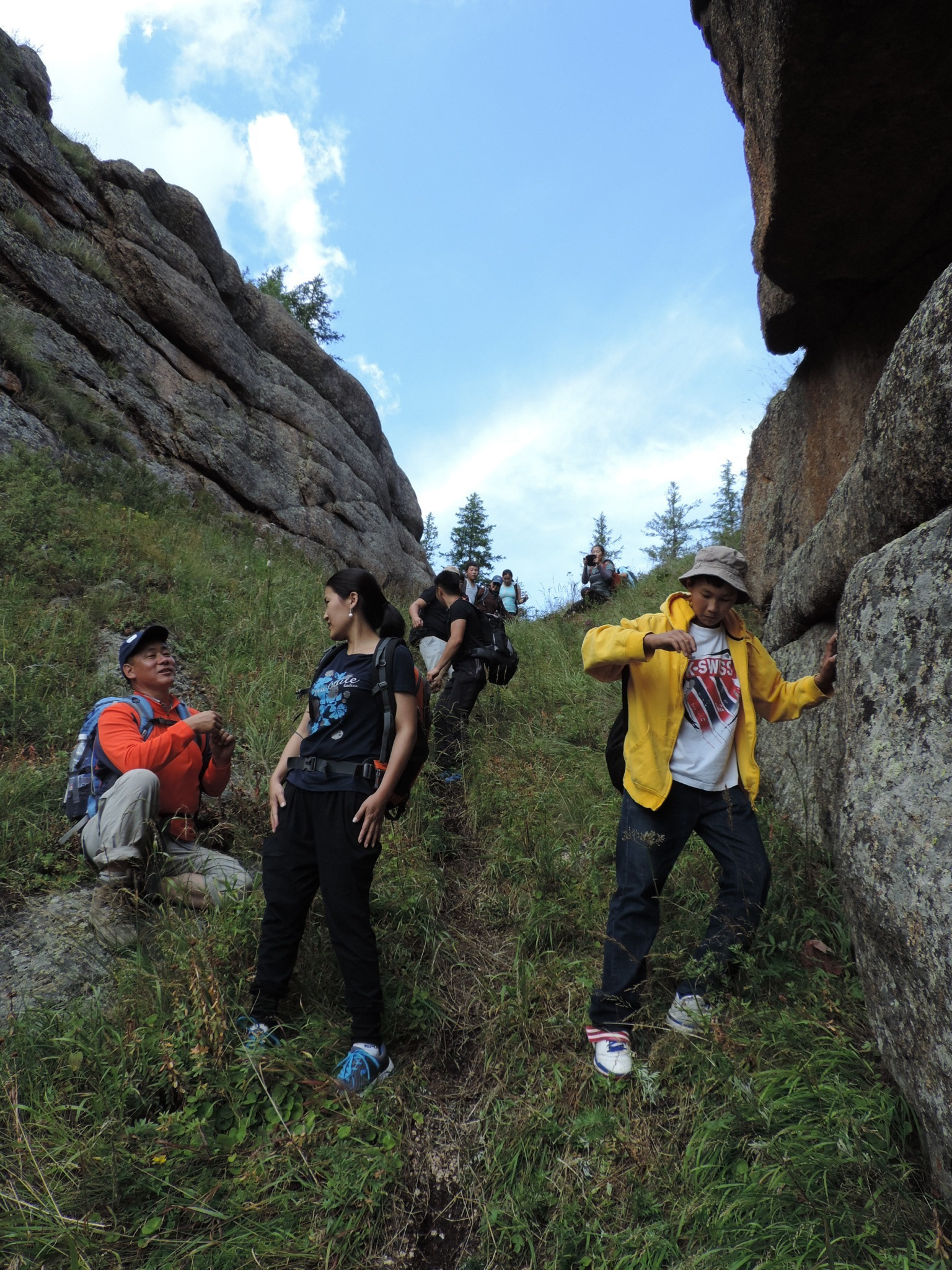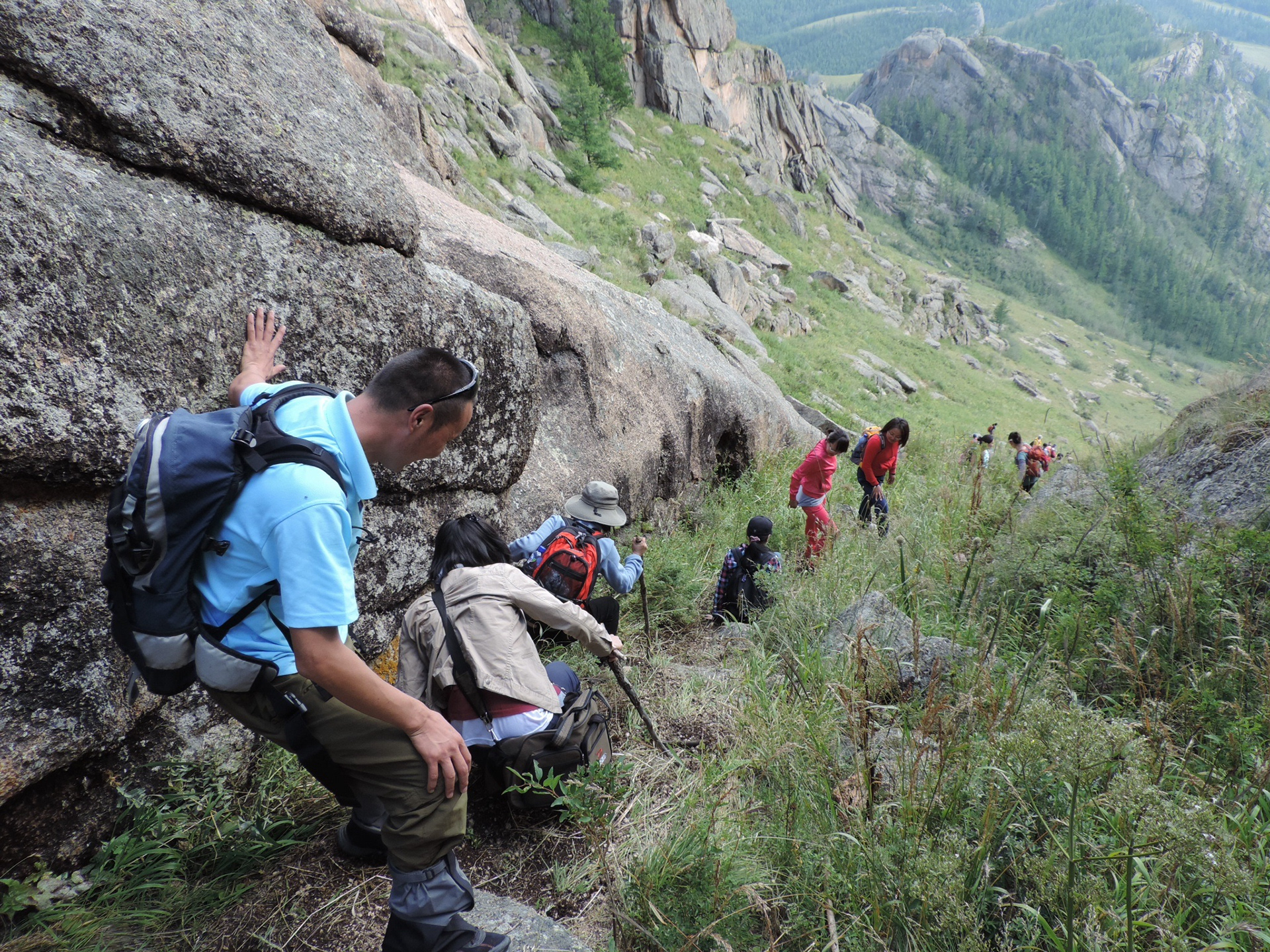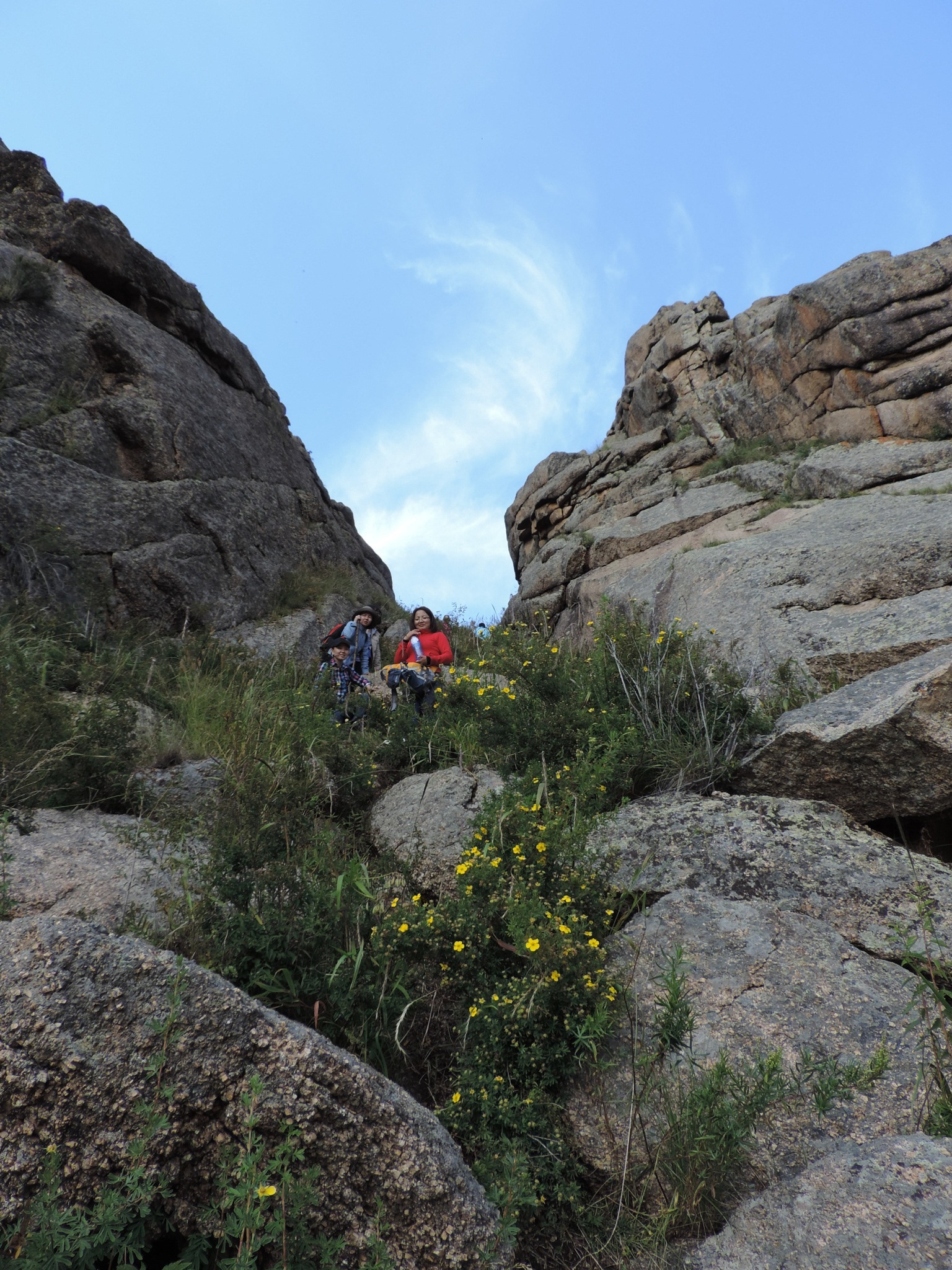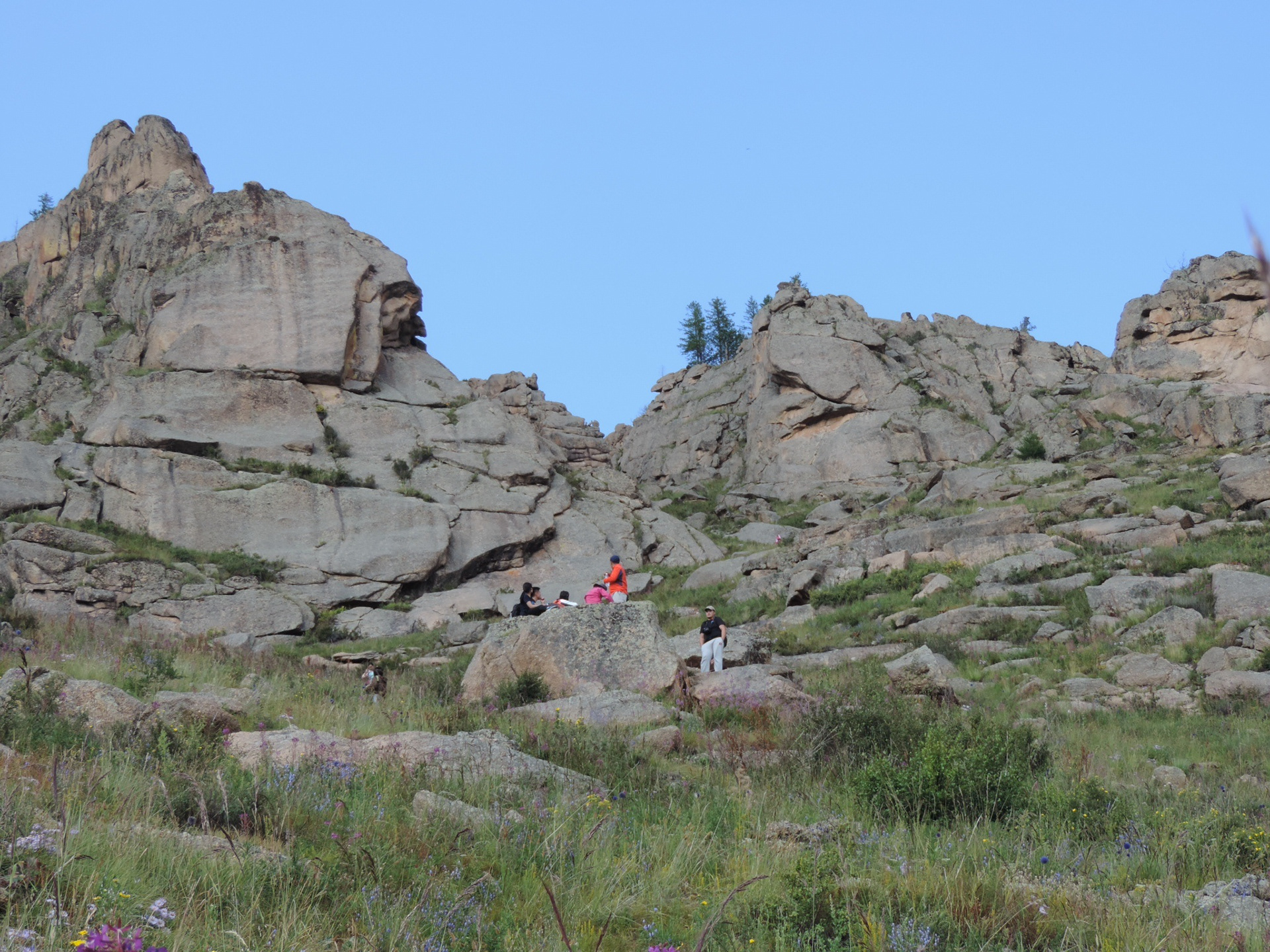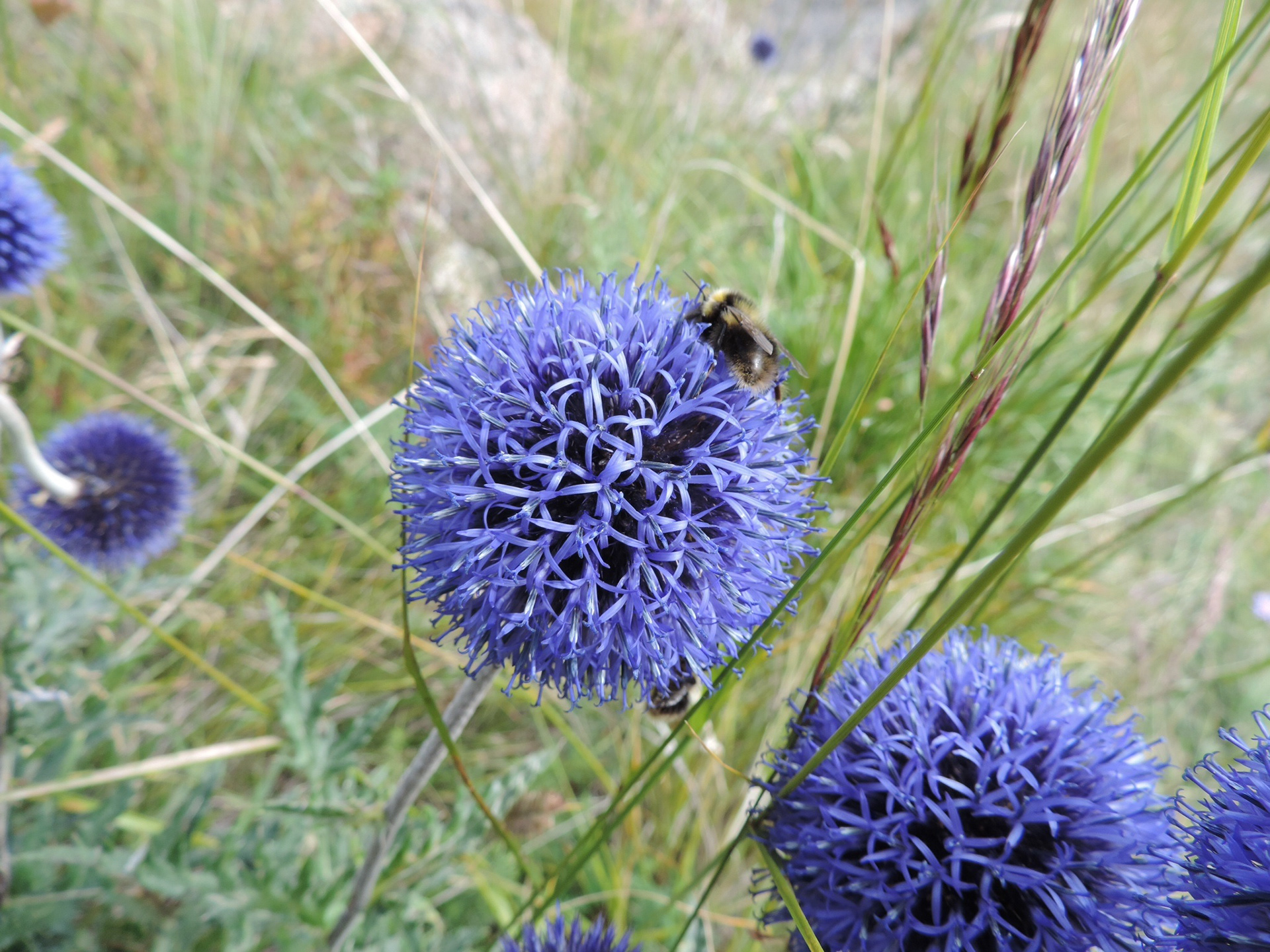 Another beautiful wildflower with bumble bee.  we know where all the Chinese bumble bees went.  They went to Mongolia.
The Monestery.  we came from the top of the cliff.  Apparently they weren't happy that we didn't pay at the bottom.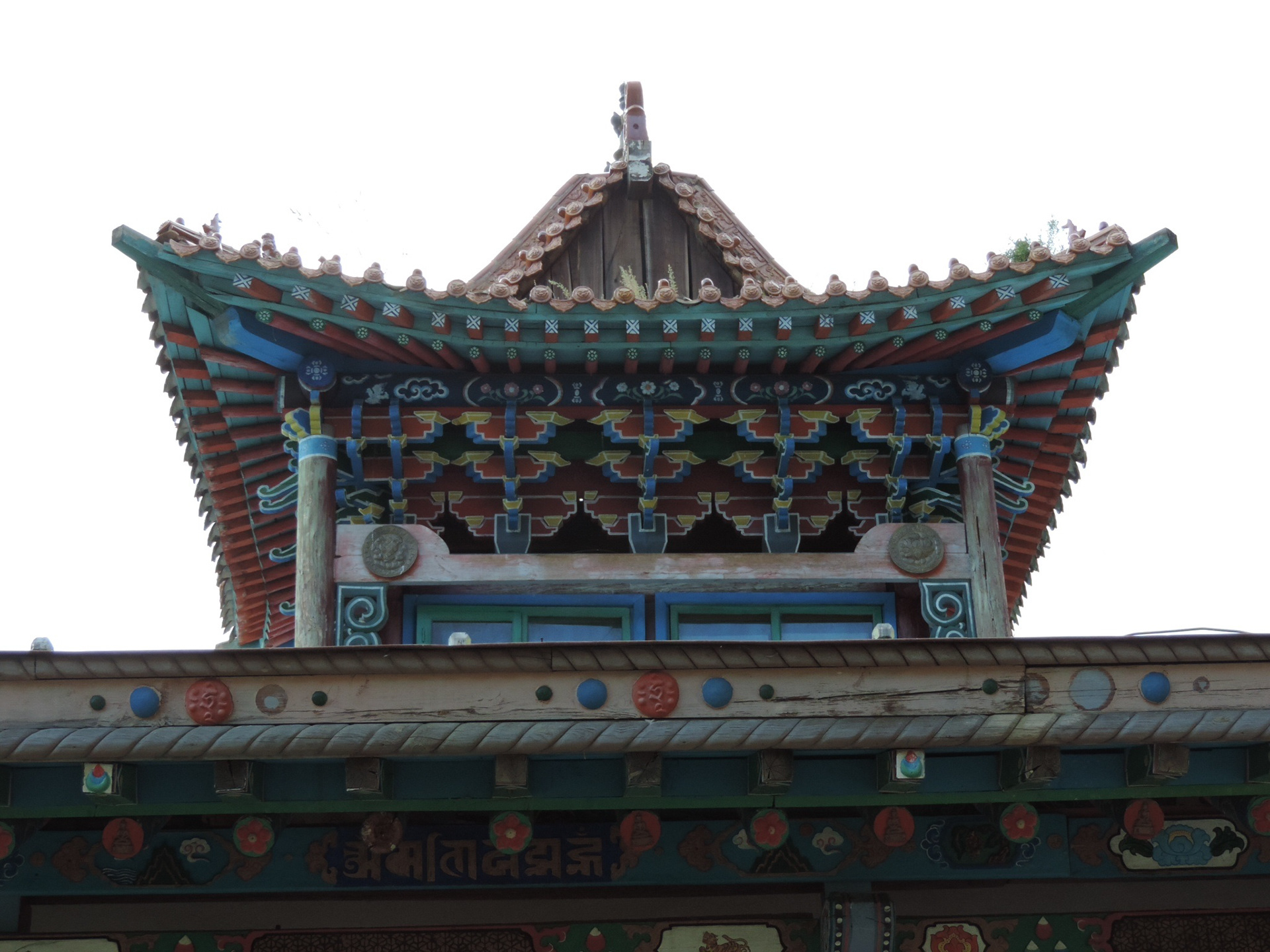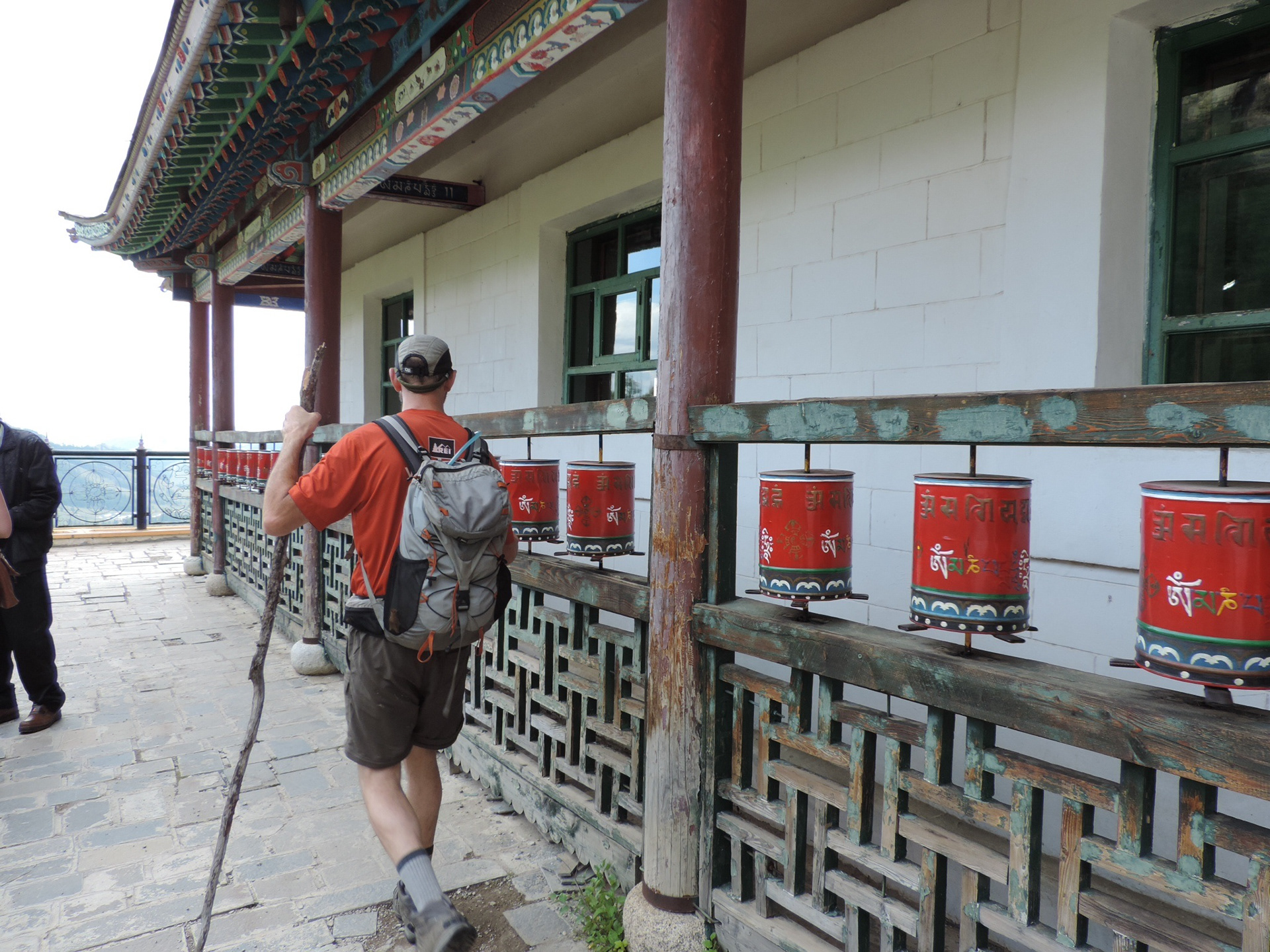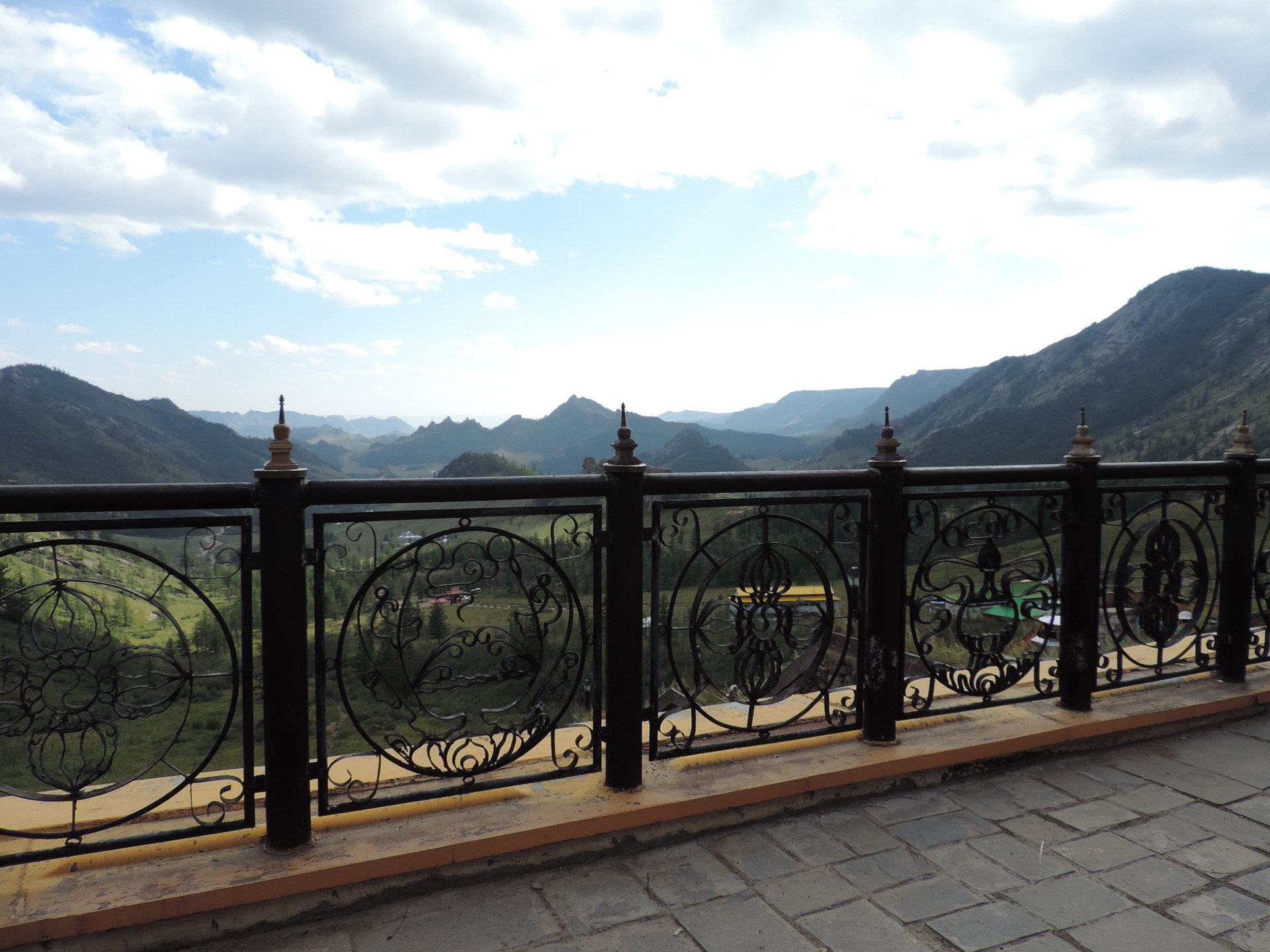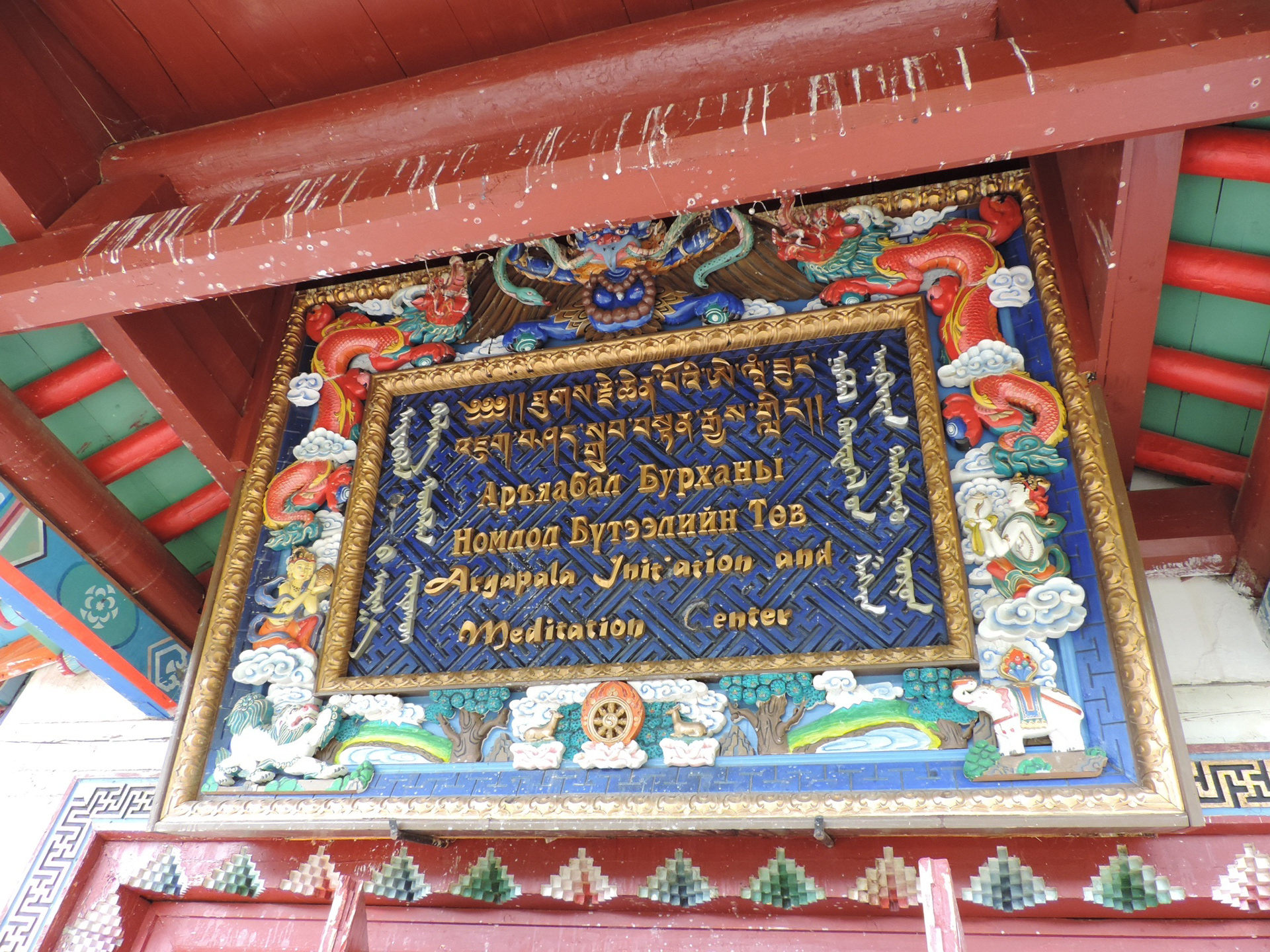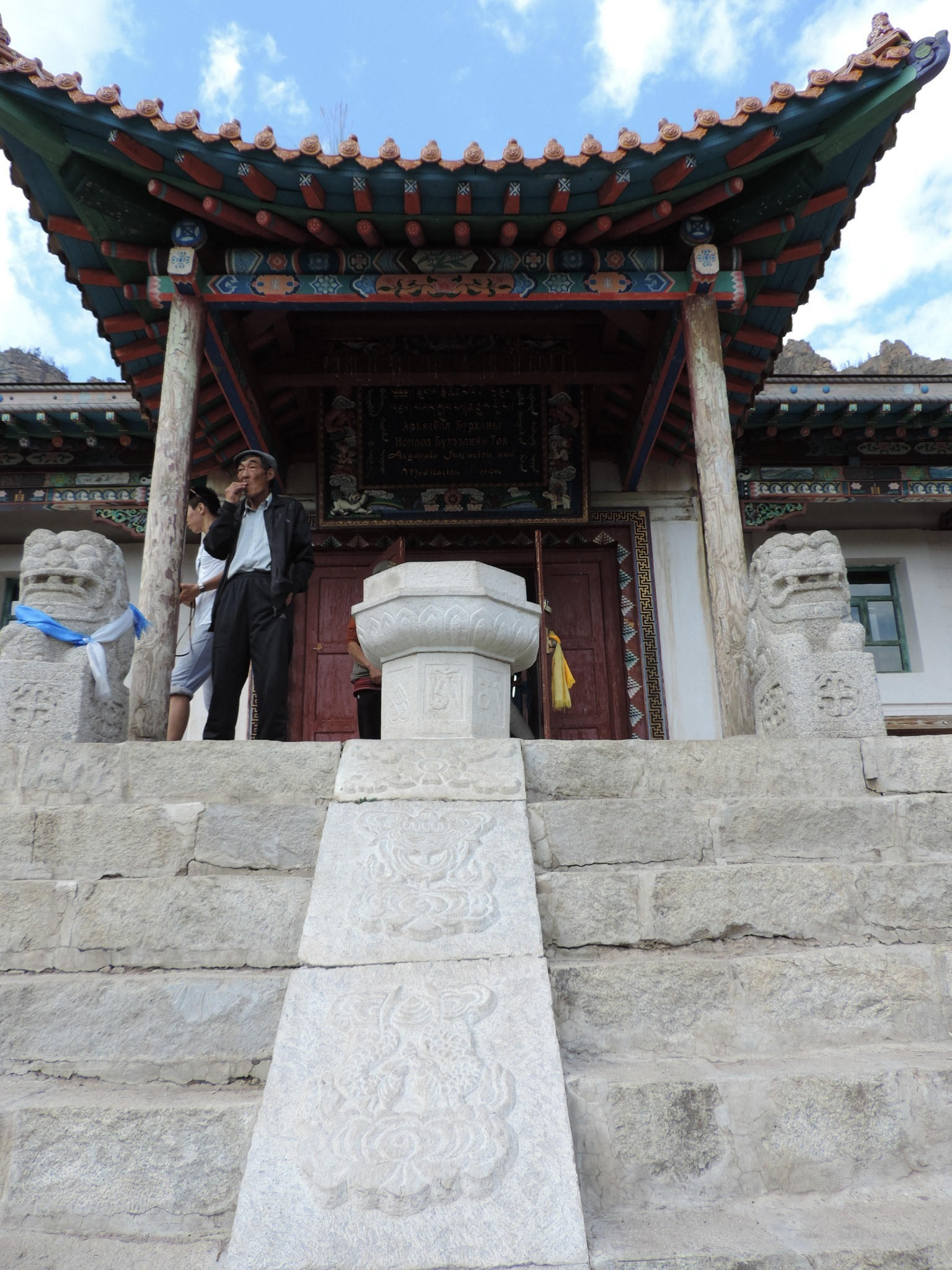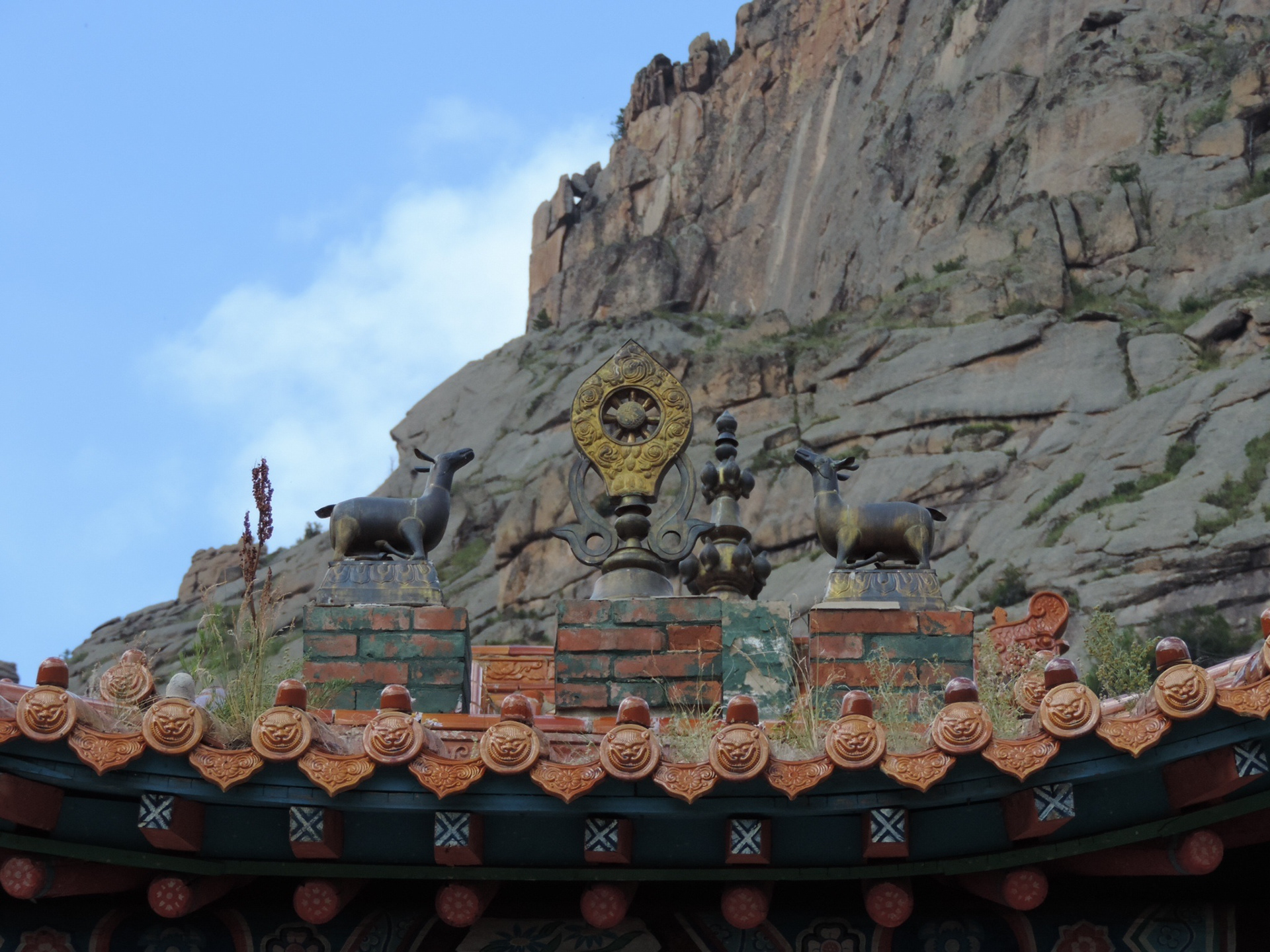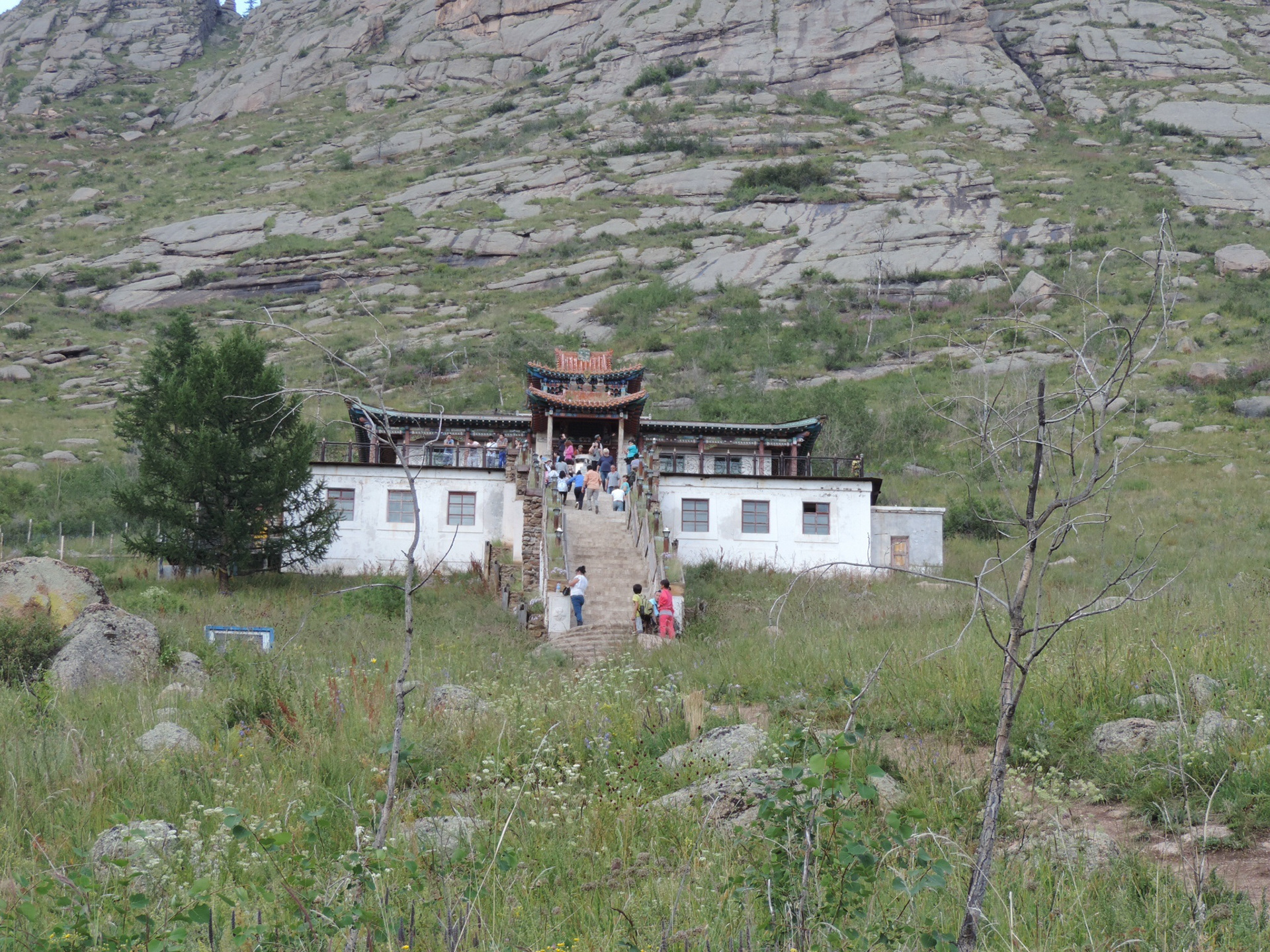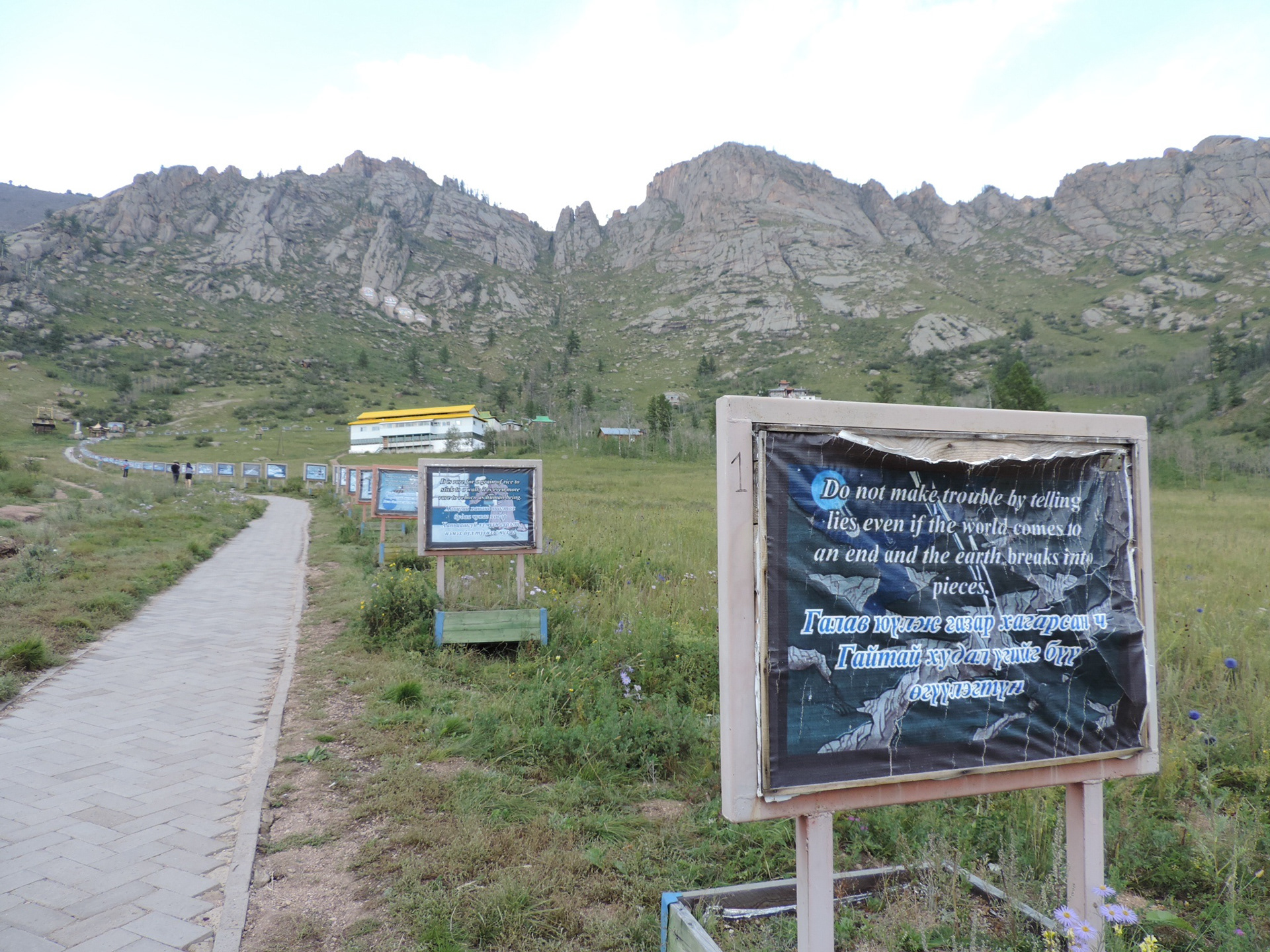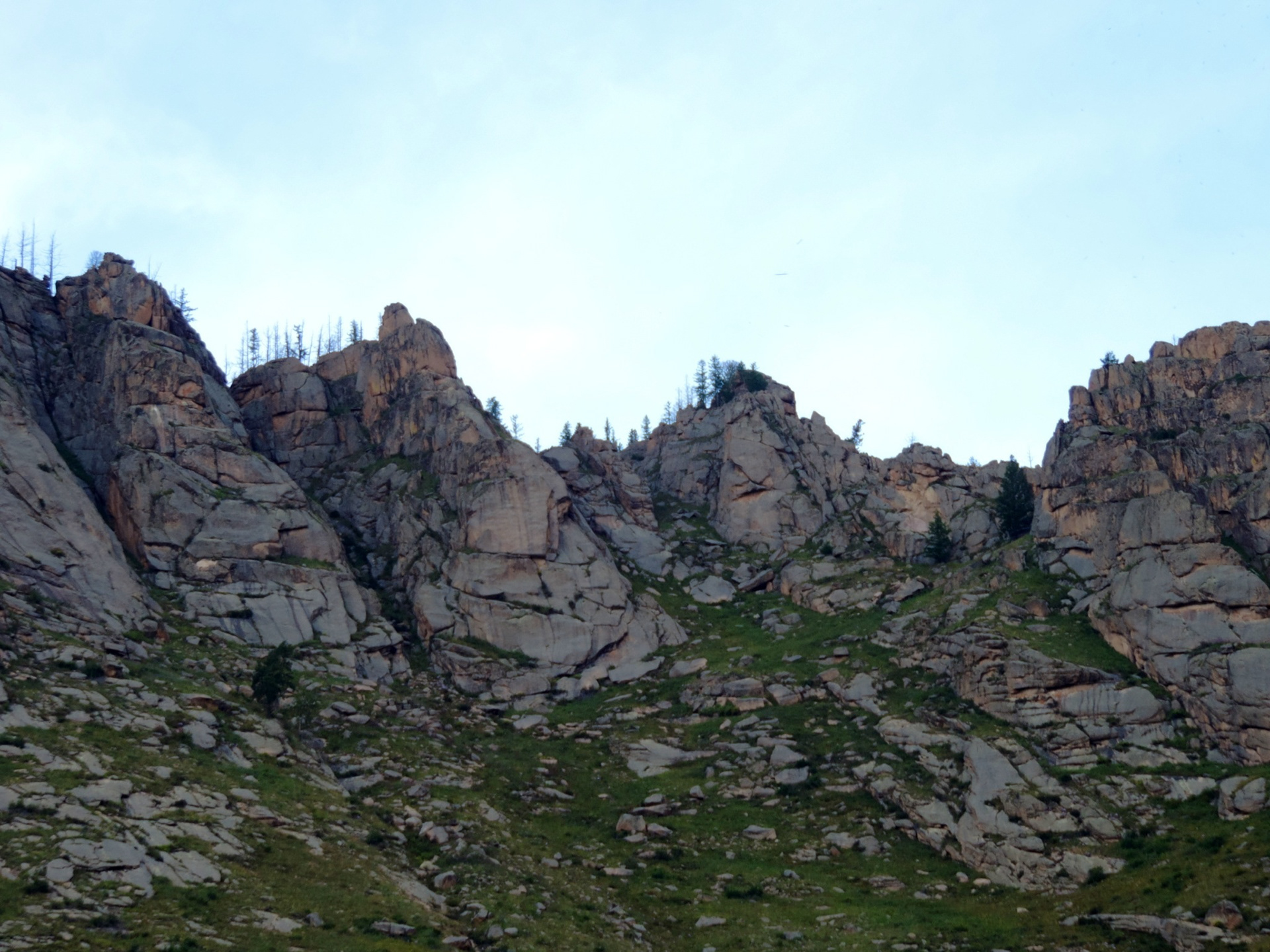 We came down the 3rd drainage from the left.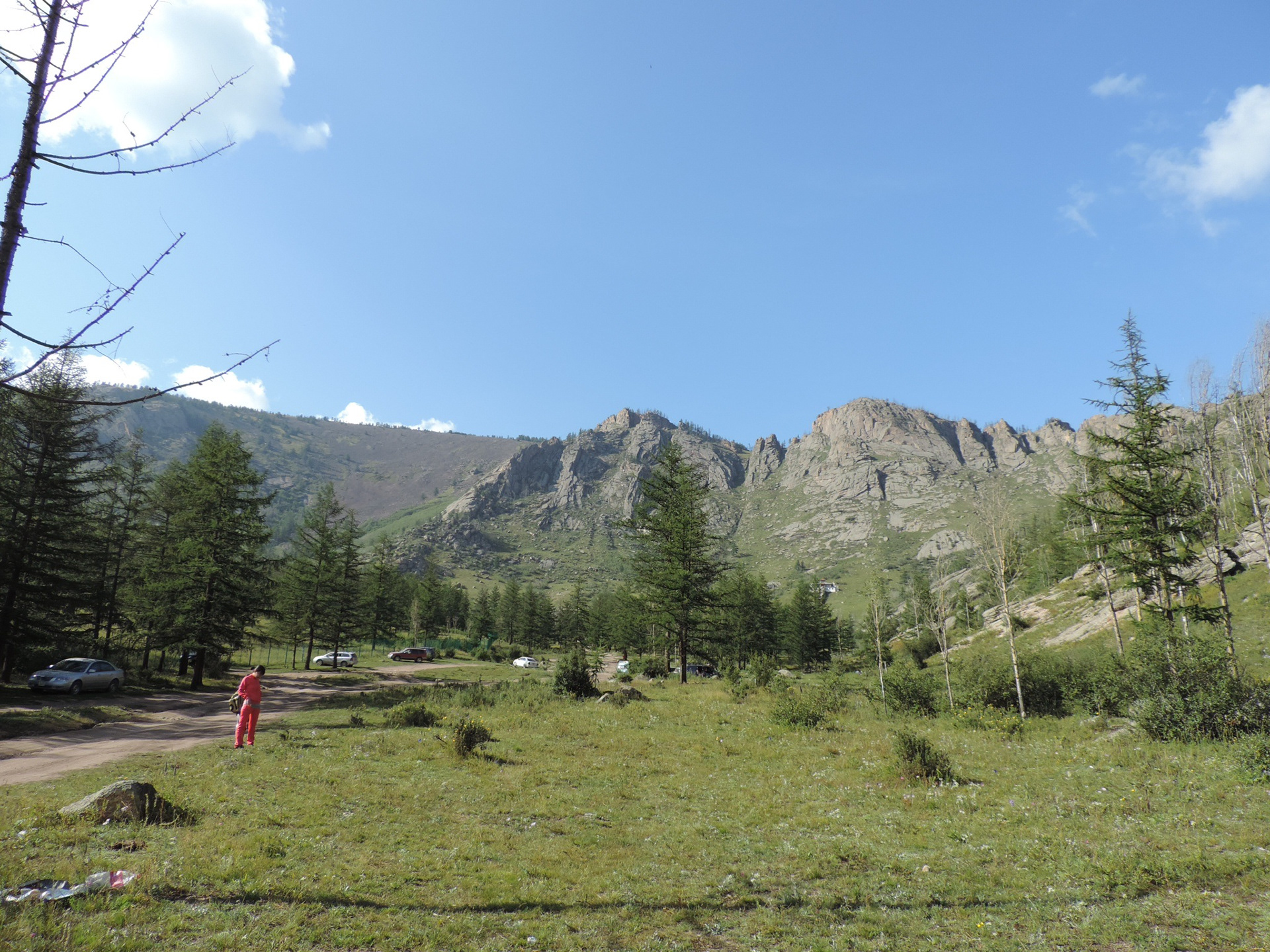 Our whole hike from left to right.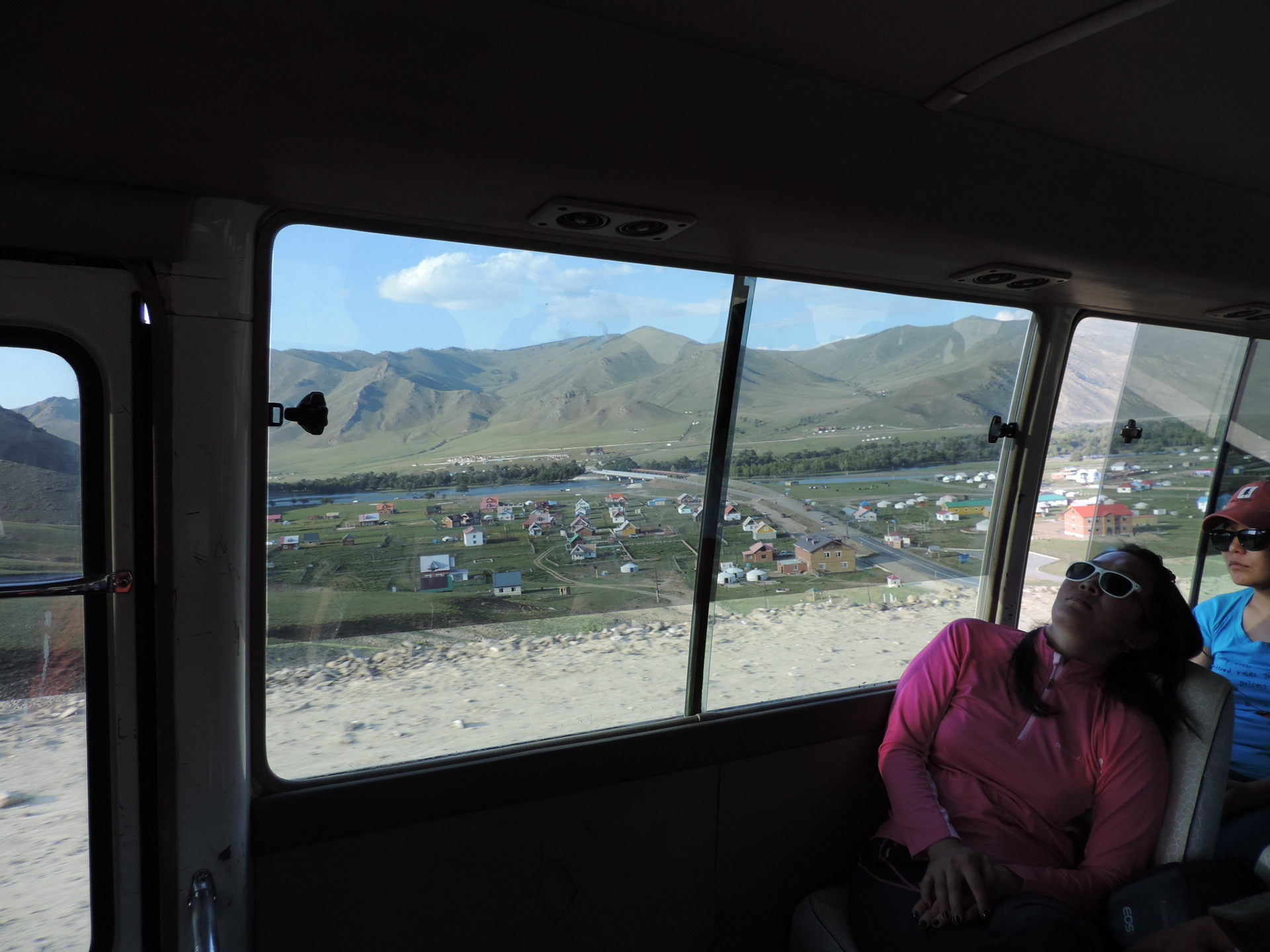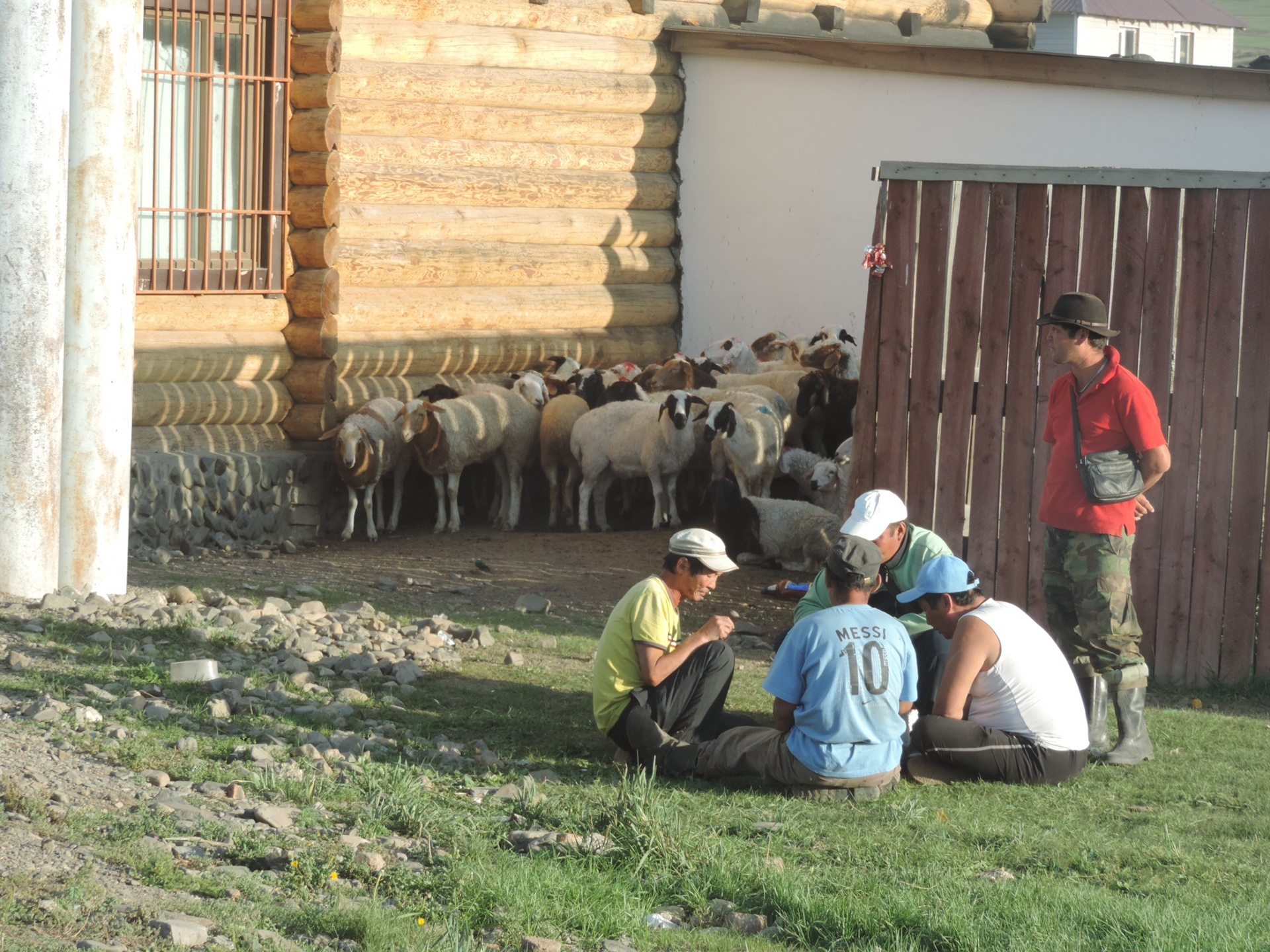 A little card playing at the sheep market.