Our destination was Paje on the east coast of the island of Zanzibar.  I've learned from experience to plan a R & R at the end of our vacations.  Often most of our time is spent on high energy adventure.  As we get older I realize it is good to also take some time out, rest, relax, and reflect.   We flew to Zanzibar and then took at taxi to Ndame beach lodge on the east coast of the island.  White sandy beaches, beautiful locals, a coral reef, and long naps made up our time here.  We also swam with the dolphins, spent Saturday at Sauti Zu Busara, and went snorkeling but all at a leisurely pace. 
The beauty of this place was watching the locals in brigh colors collecting seeweed from the ocean.  The children playing on the beaches, and just watching life pass by along the beach. 
Ndame Beach Lodge
is a very casual easy going place with cabanas, a dining room, and a beach side bar.  We ate great local seafood, read our books in hammocks and on beach chairs under palm umbrellas.  Just up the beach was the local young hotspot,
Paje By Night.
  A hip place for people who wanted to set a base camp while they wind surfed in the corral reef protected waters.  The food was wonderful and it was a short walk up the beach from Ndame.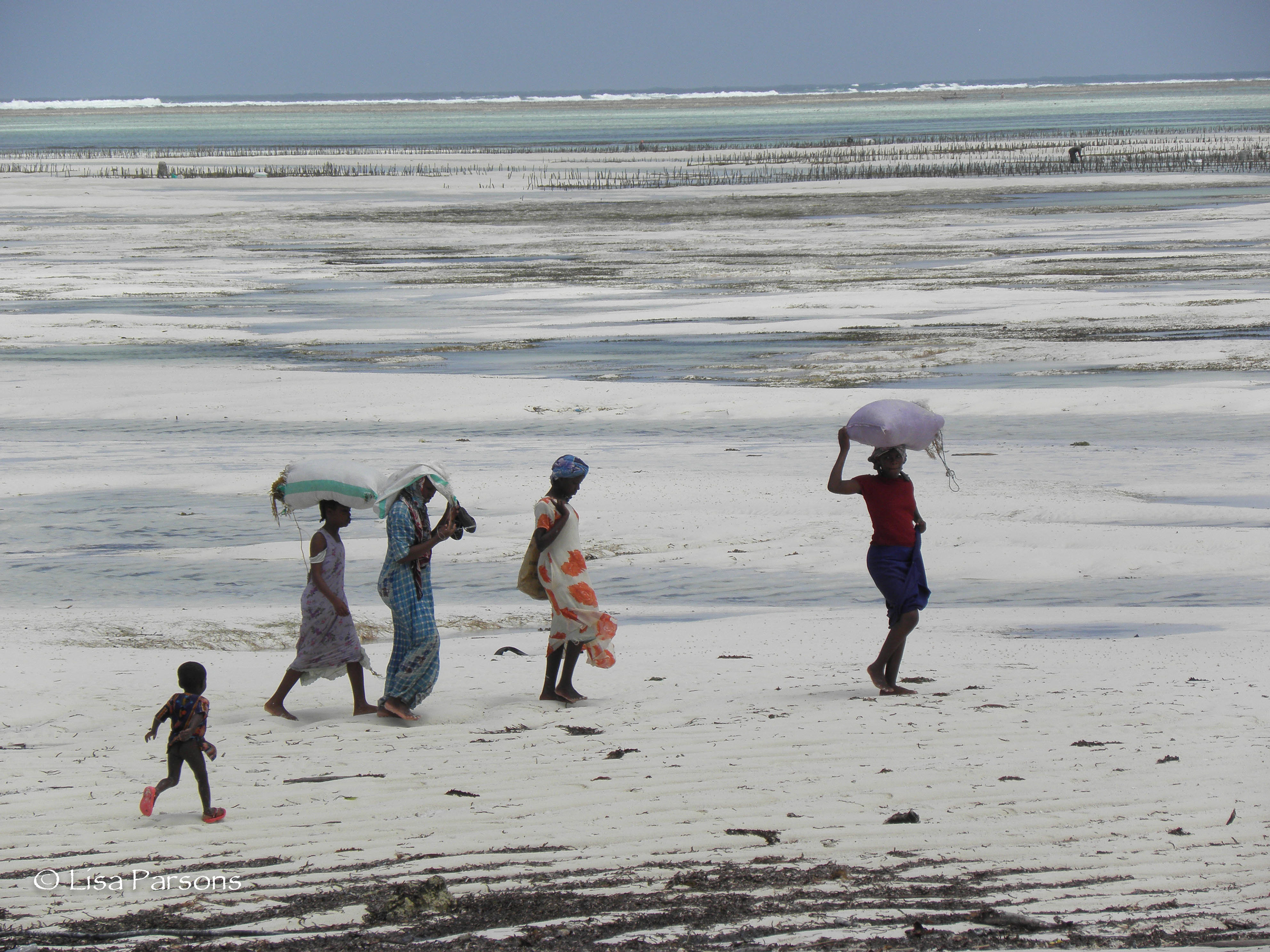 Group of locals returnign from collection seaweed.  A young boy in bright orange shoes running to catch them.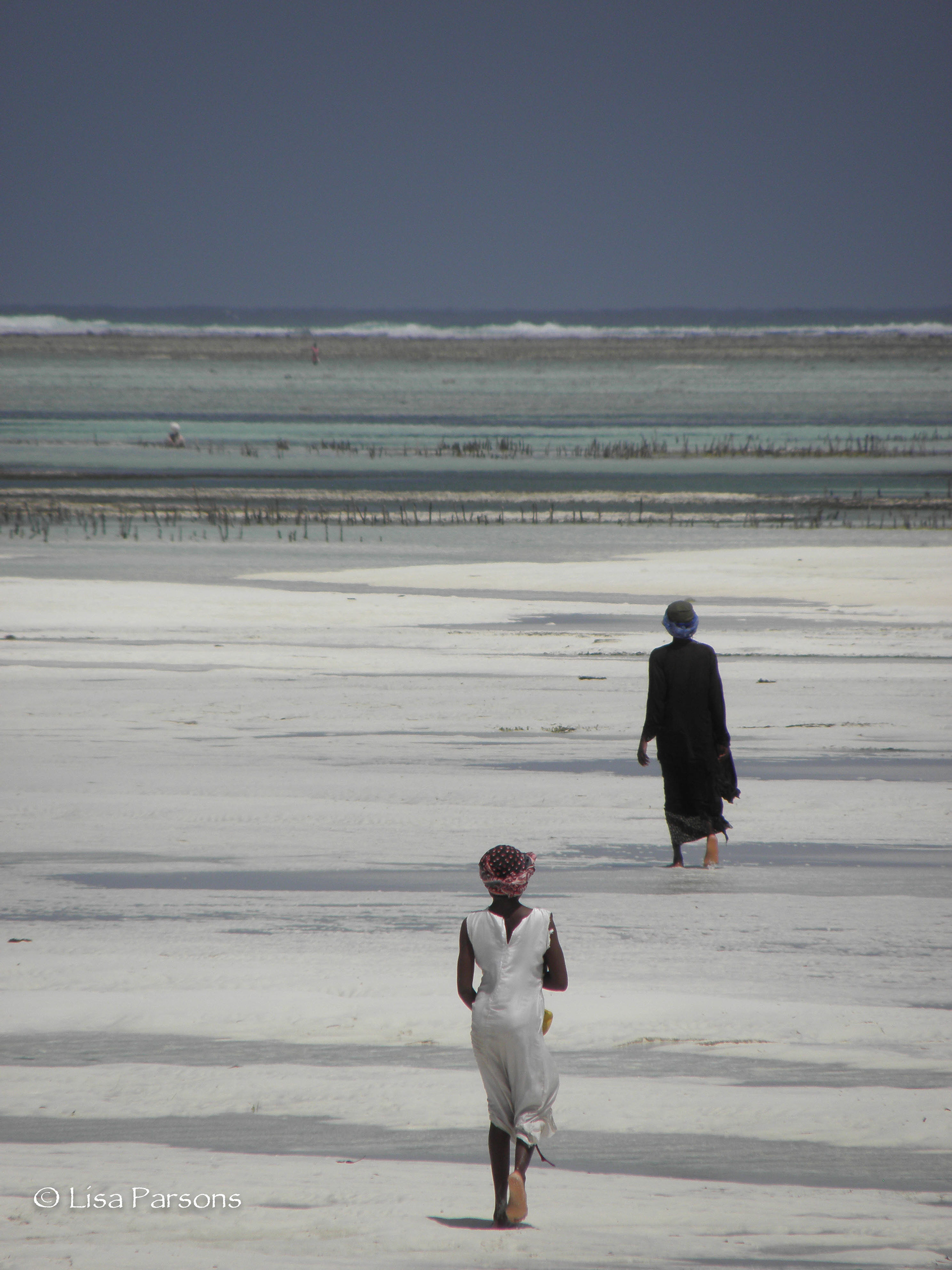 This my favorite photo.  Beautiful contrast.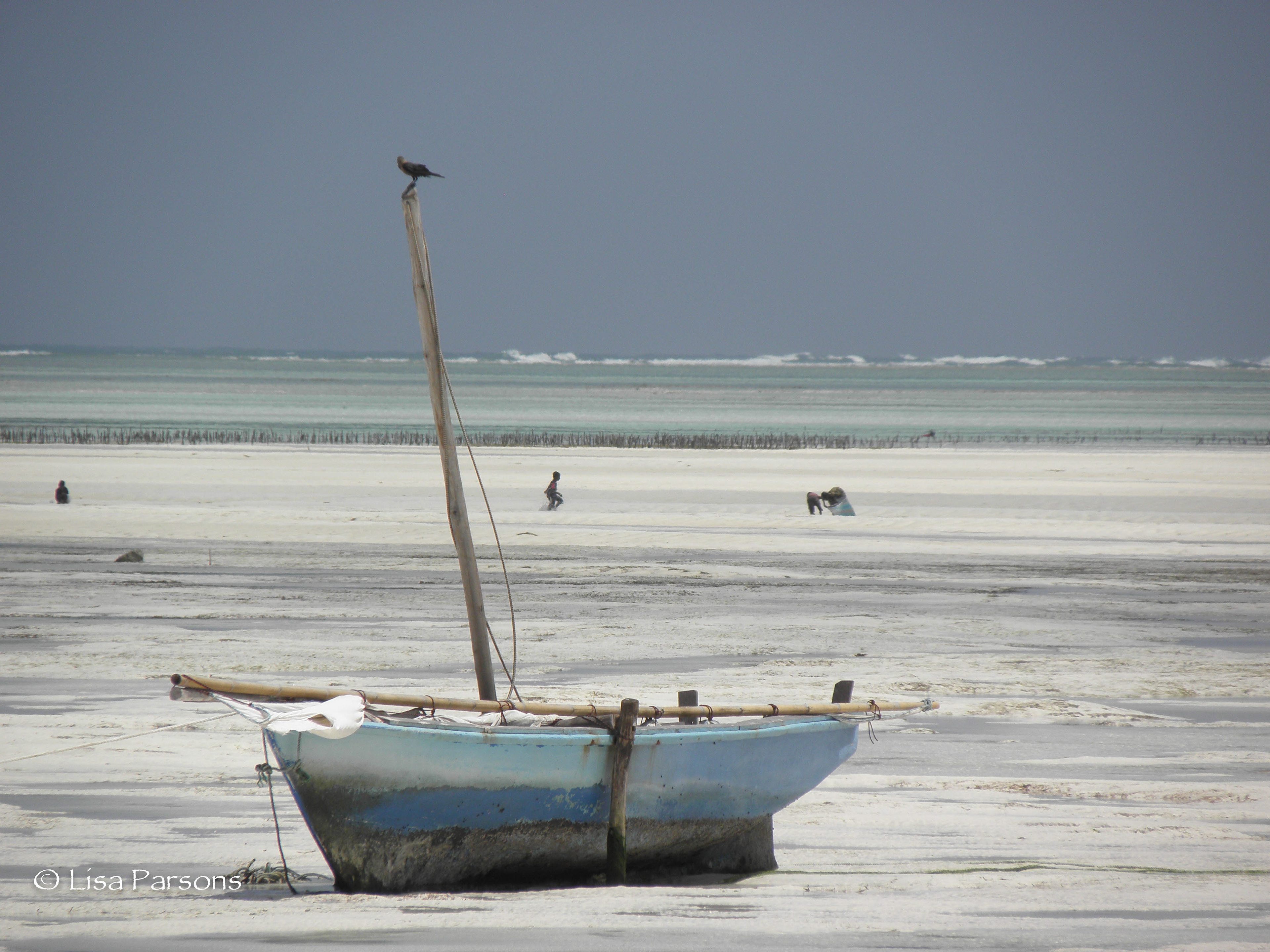 The boats were bleached and weathered.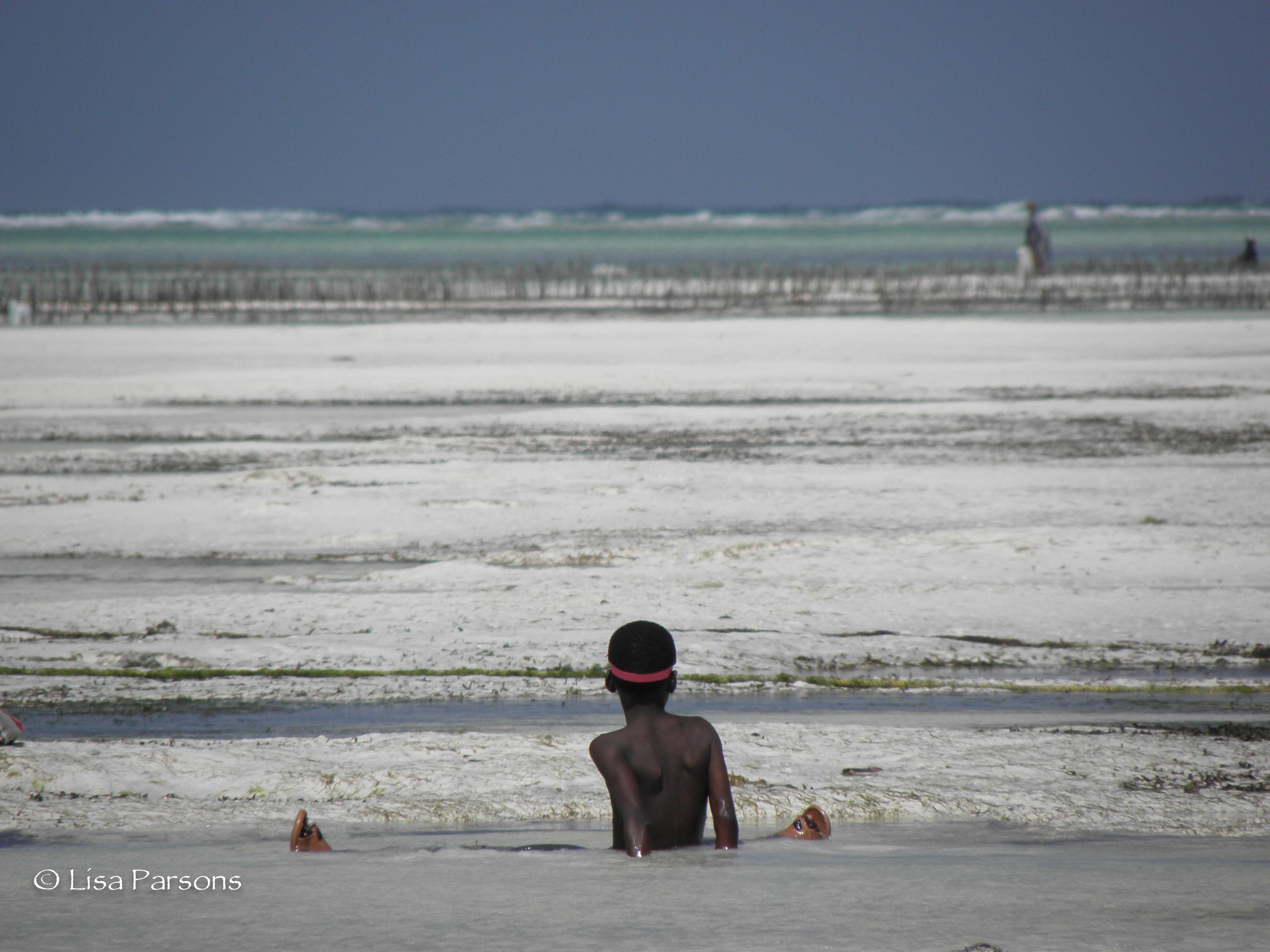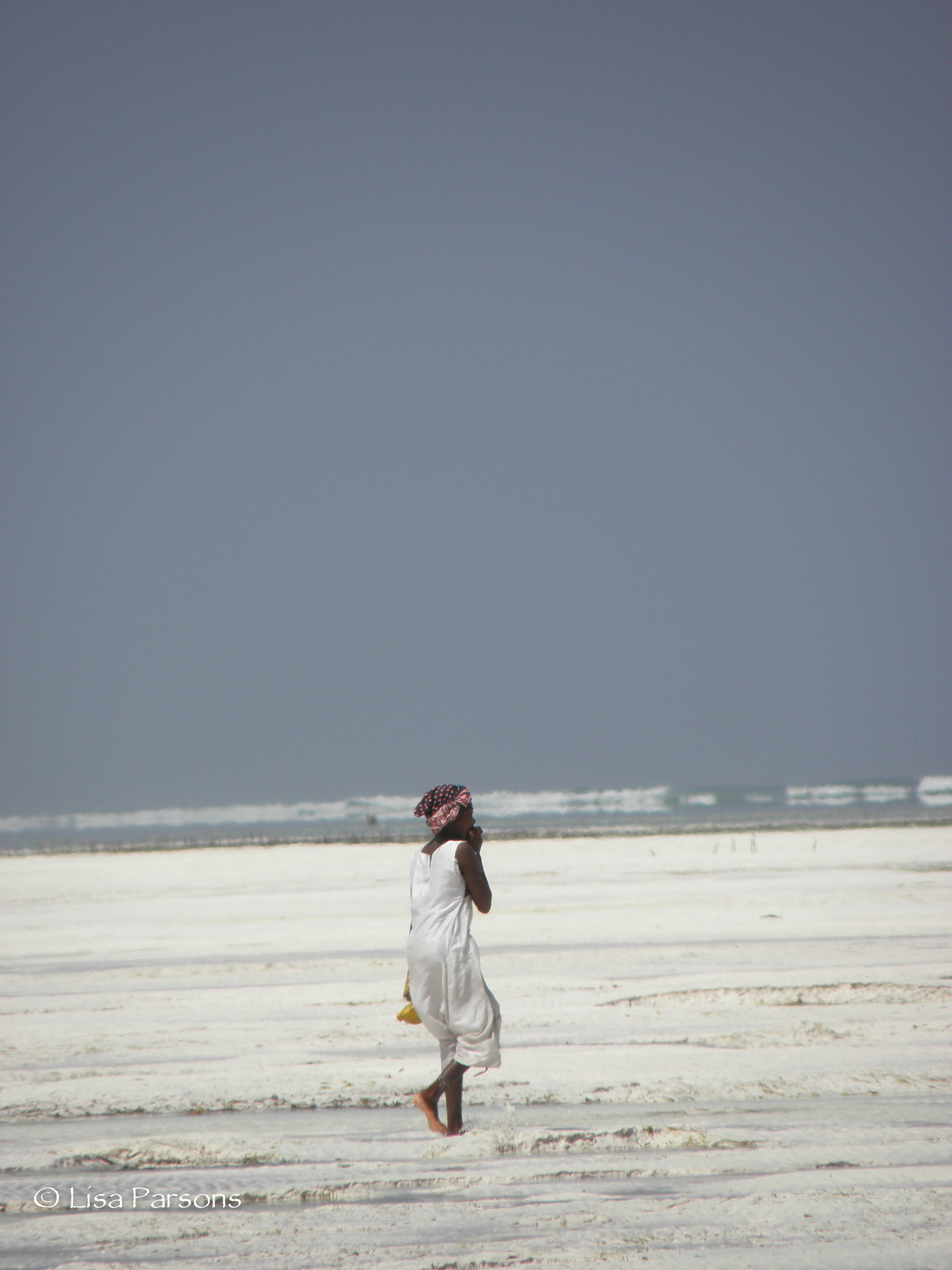 Their dresses were like gowns.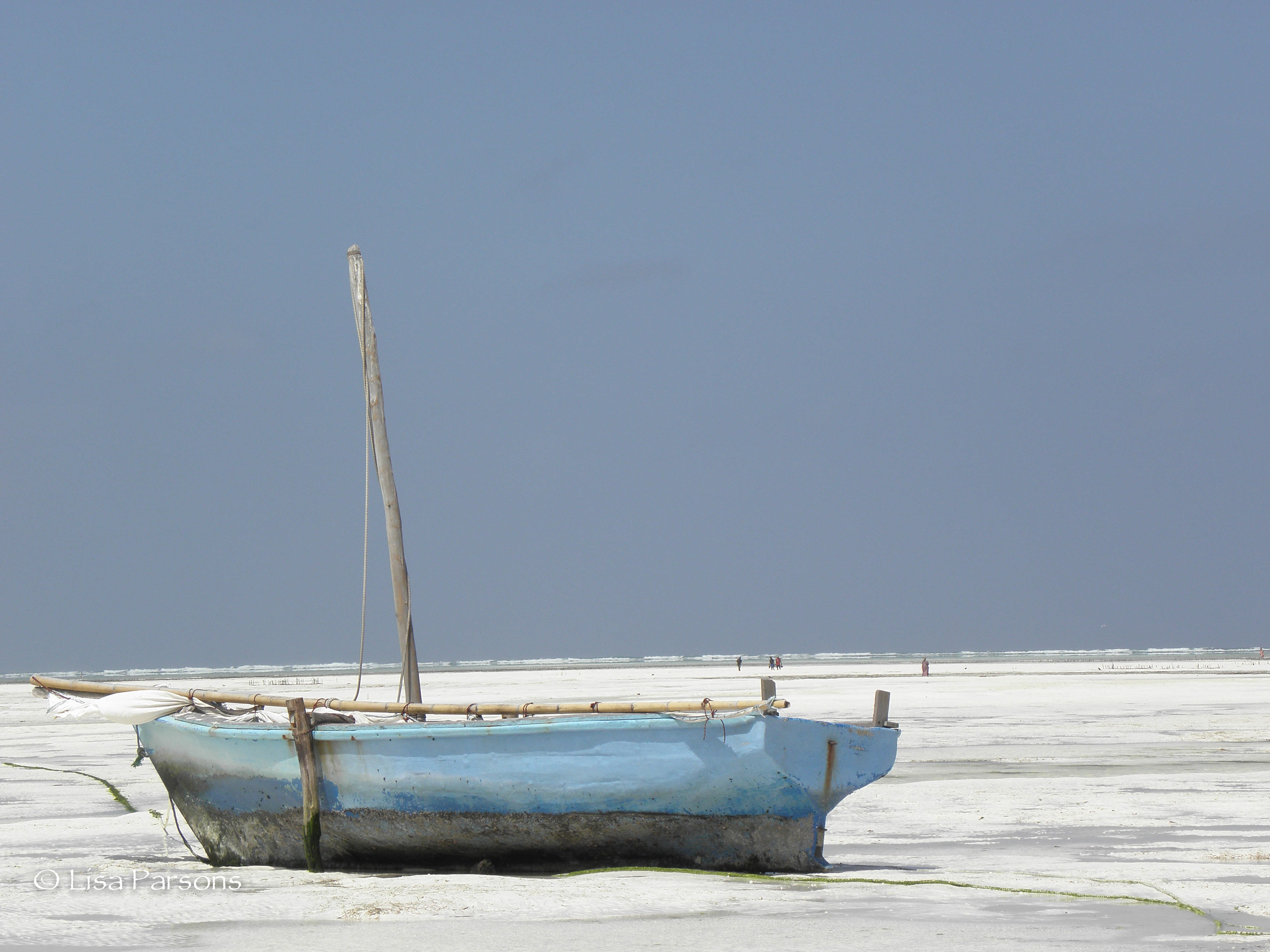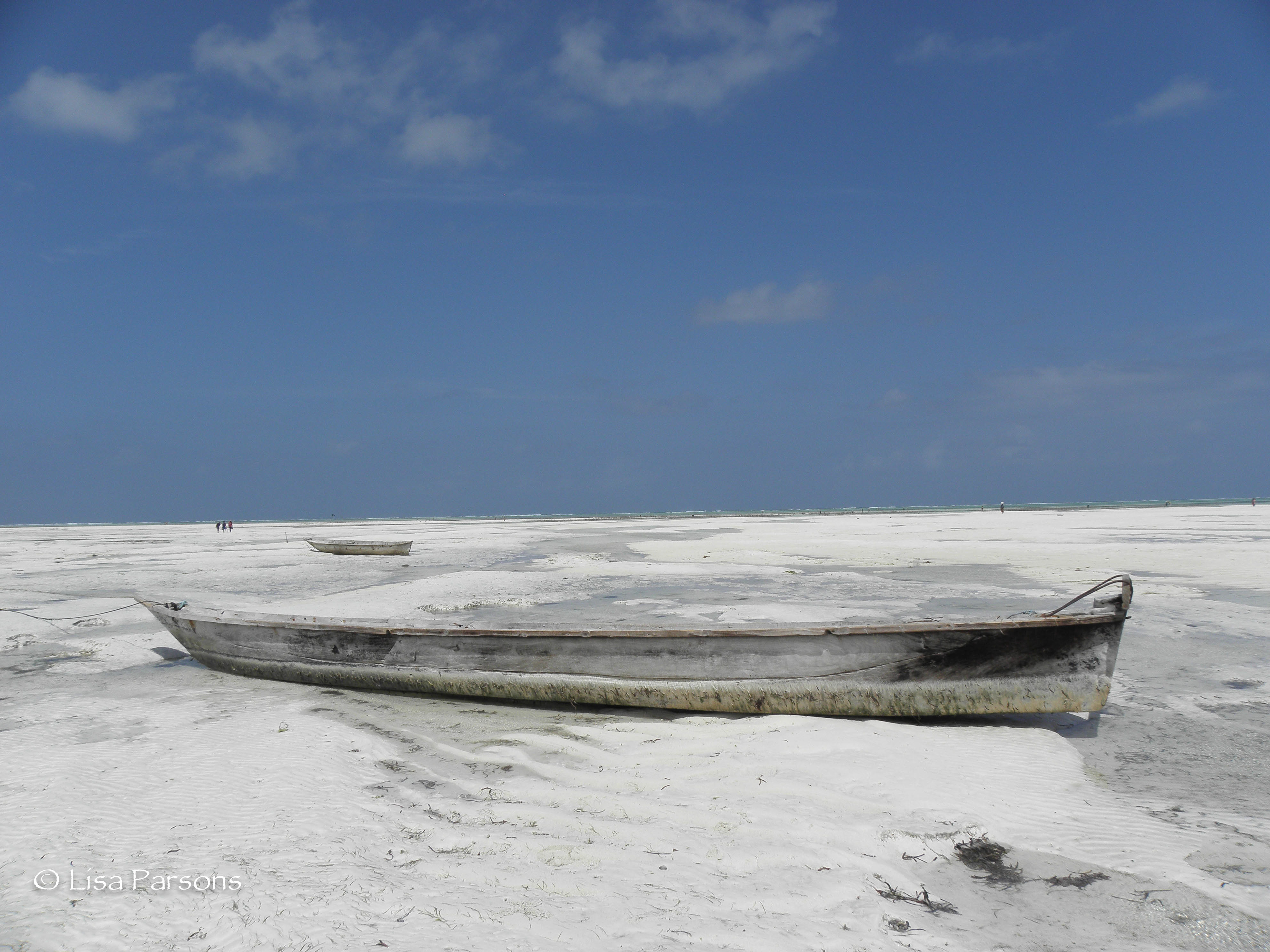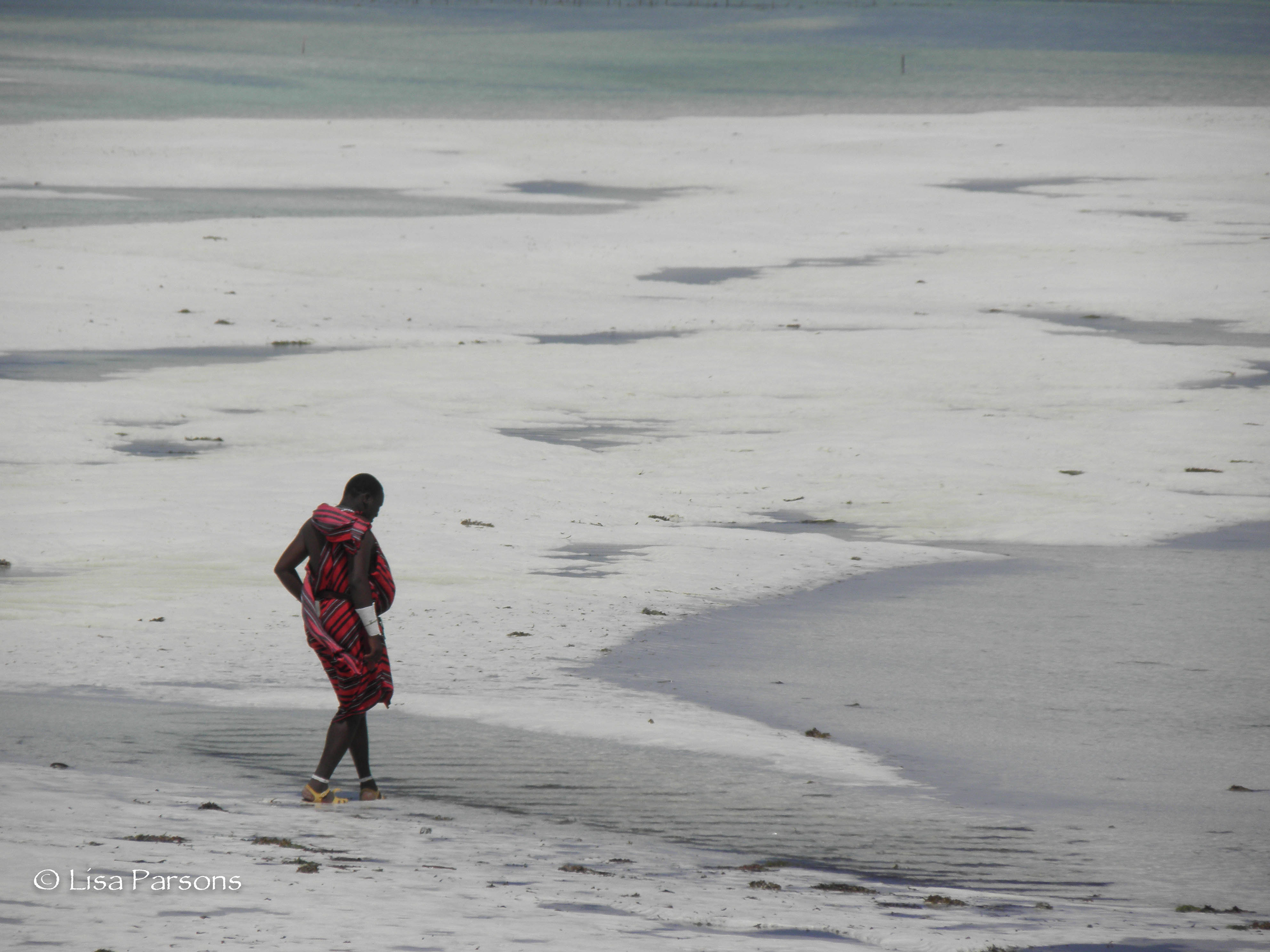 Our Maasai security guard walking on the beach.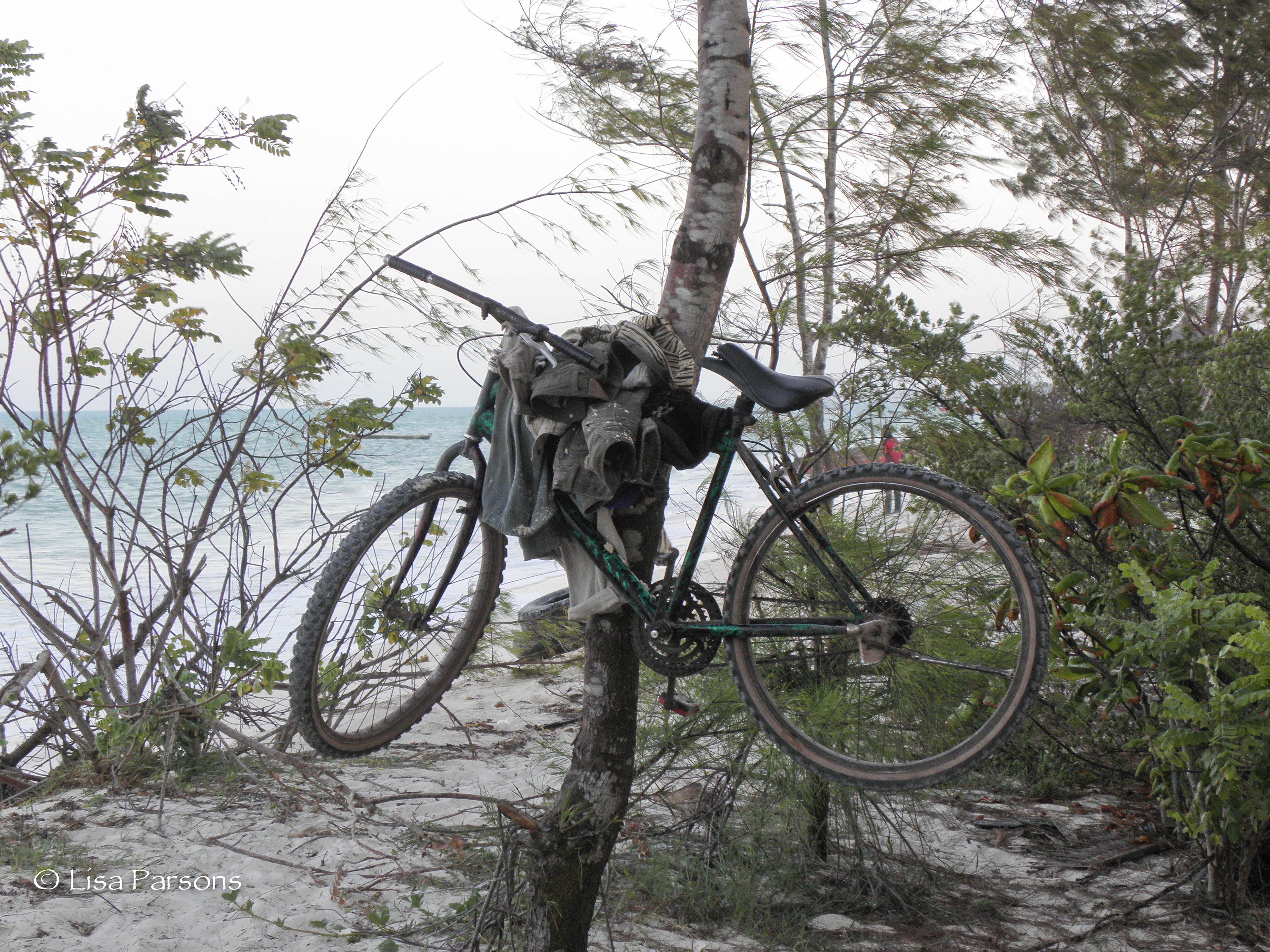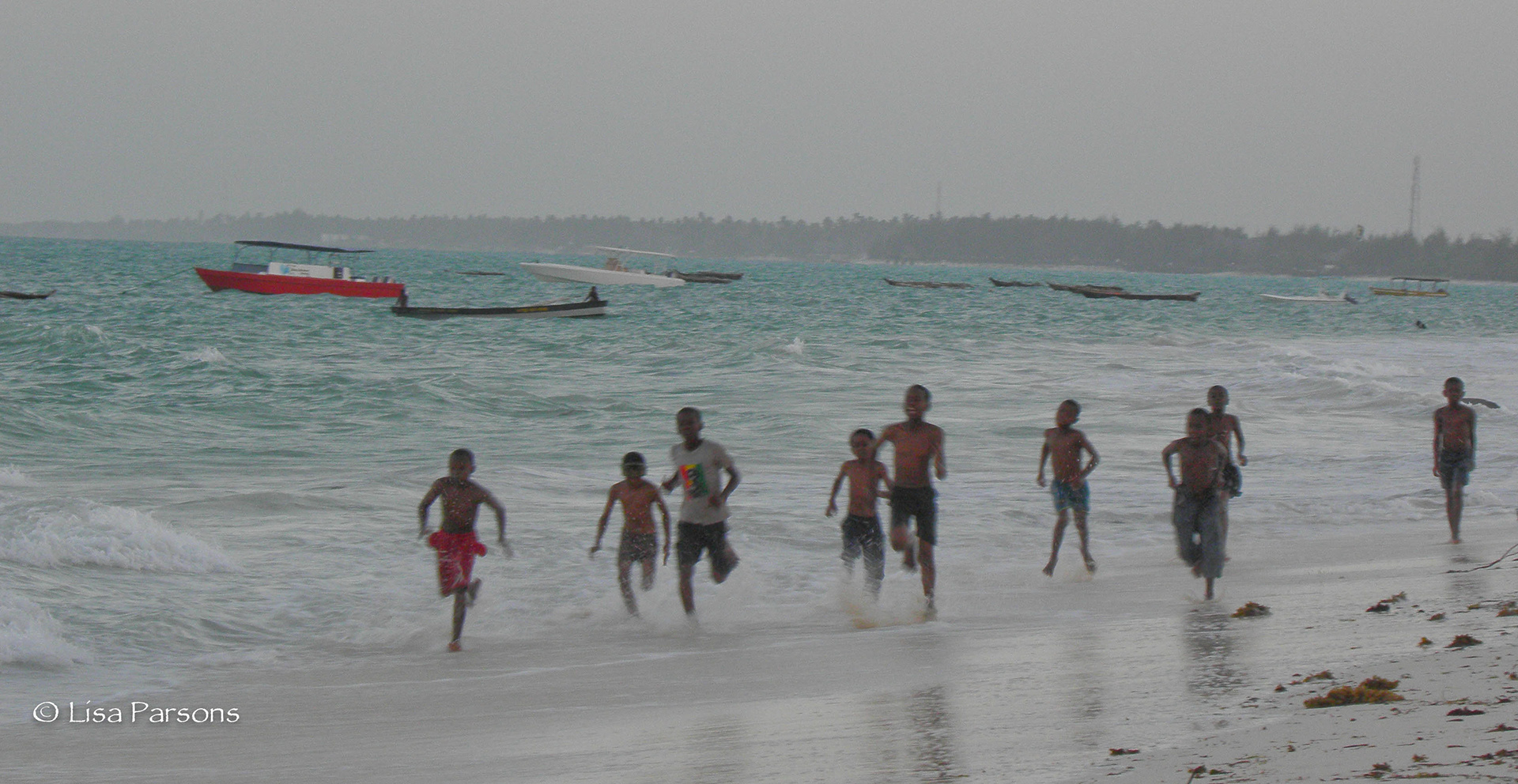 As always the kids know how to have the most fun!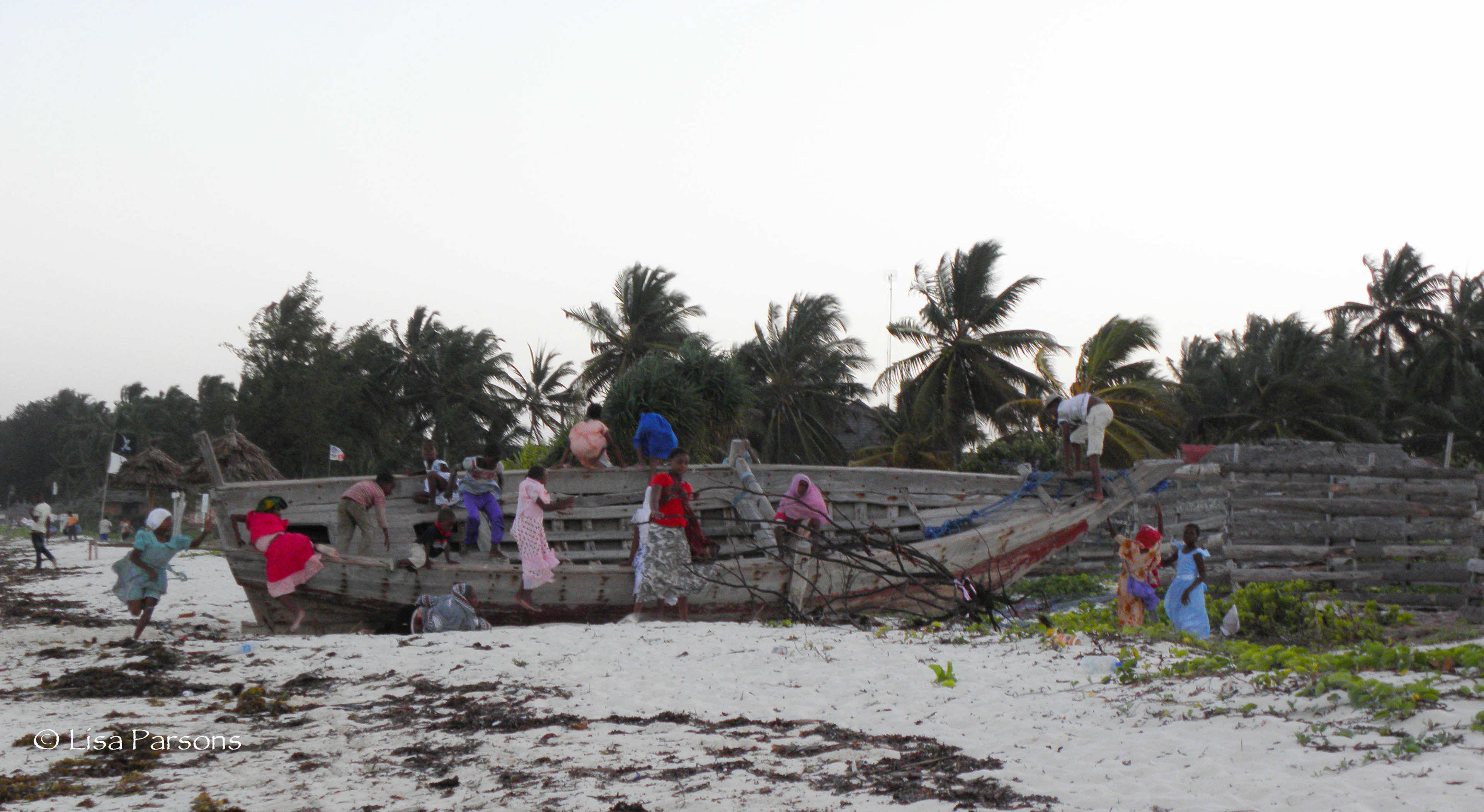 Group of children playing on an old boat.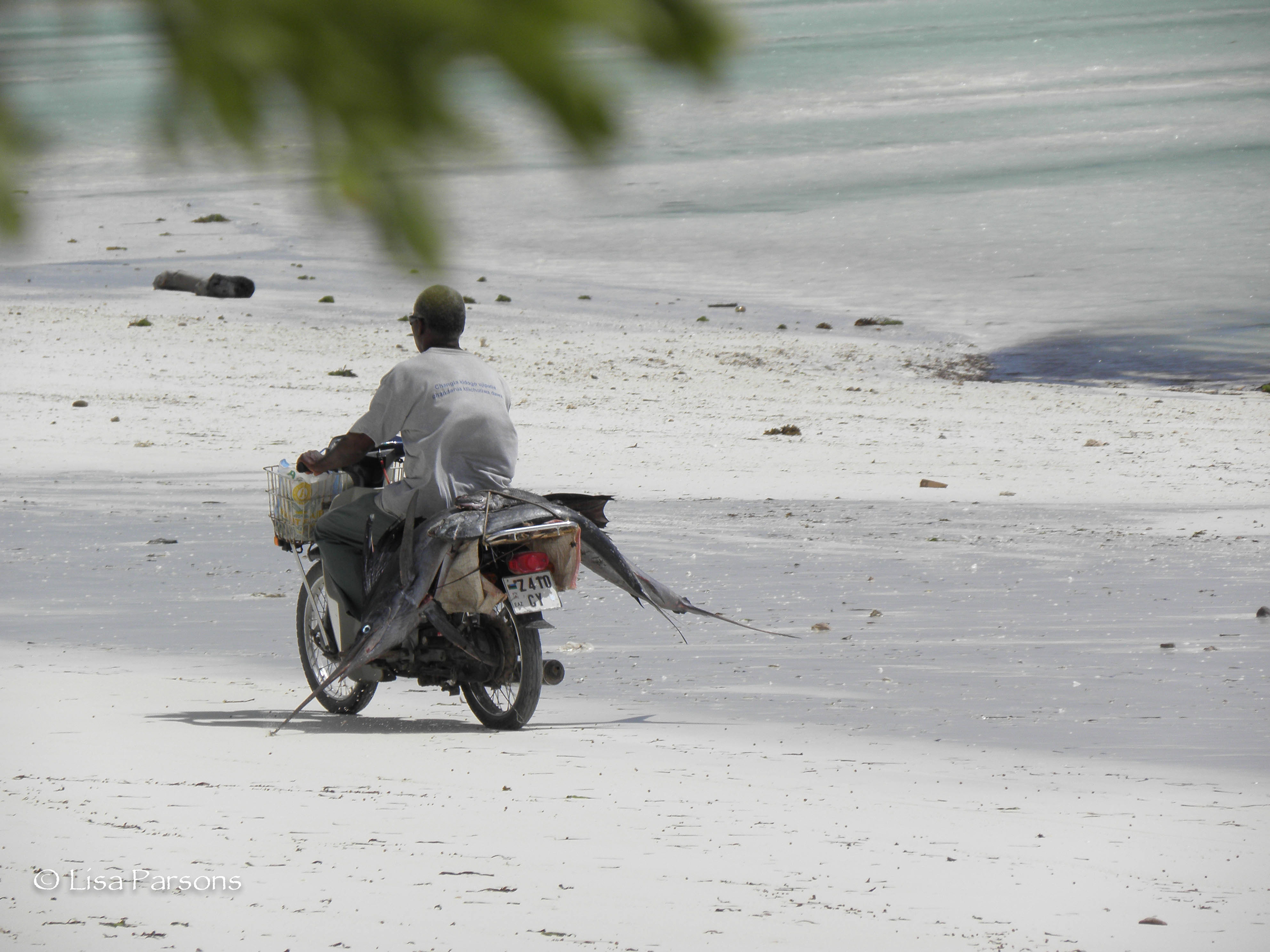 Transporting sword fish by motorcycle.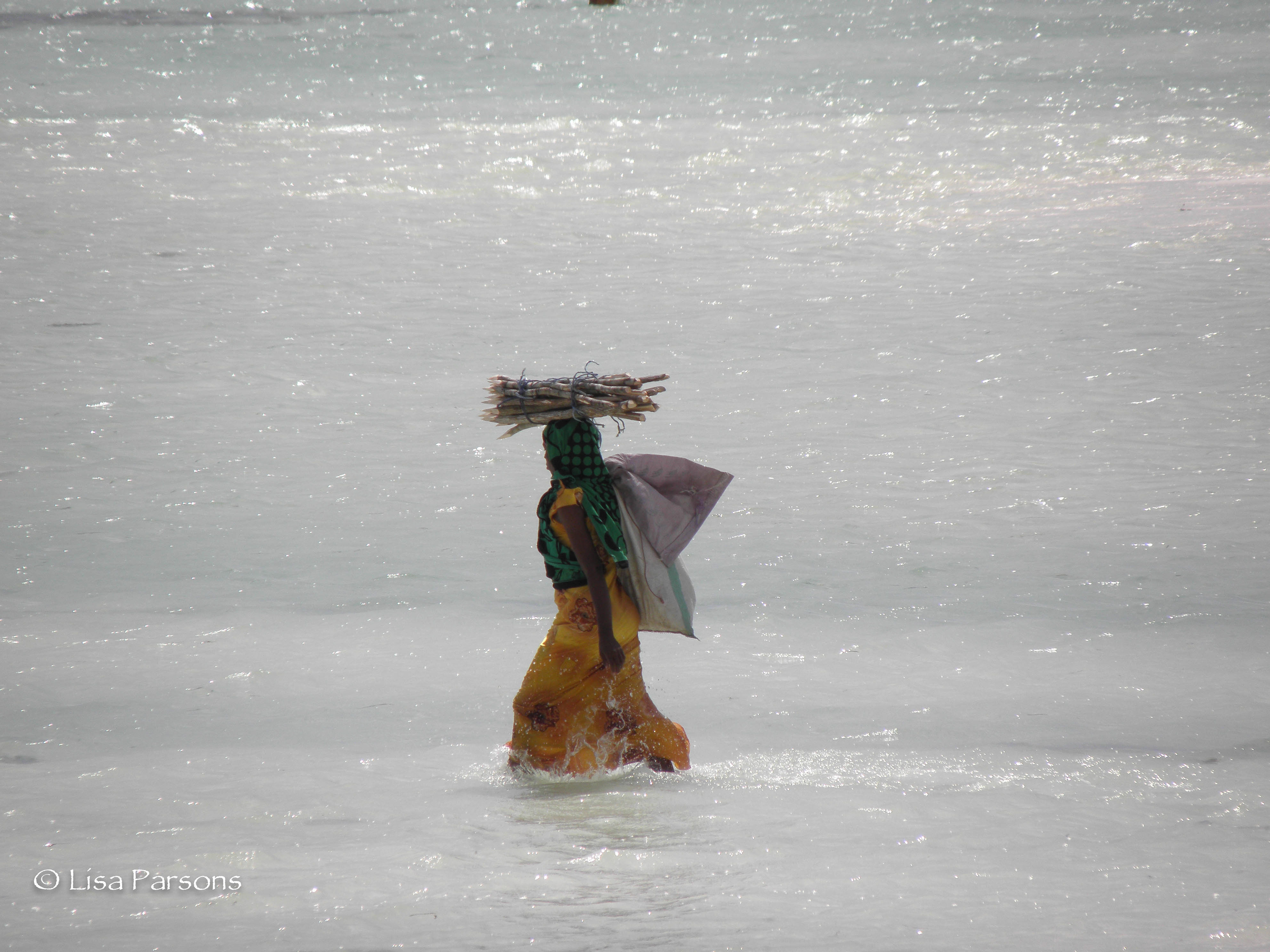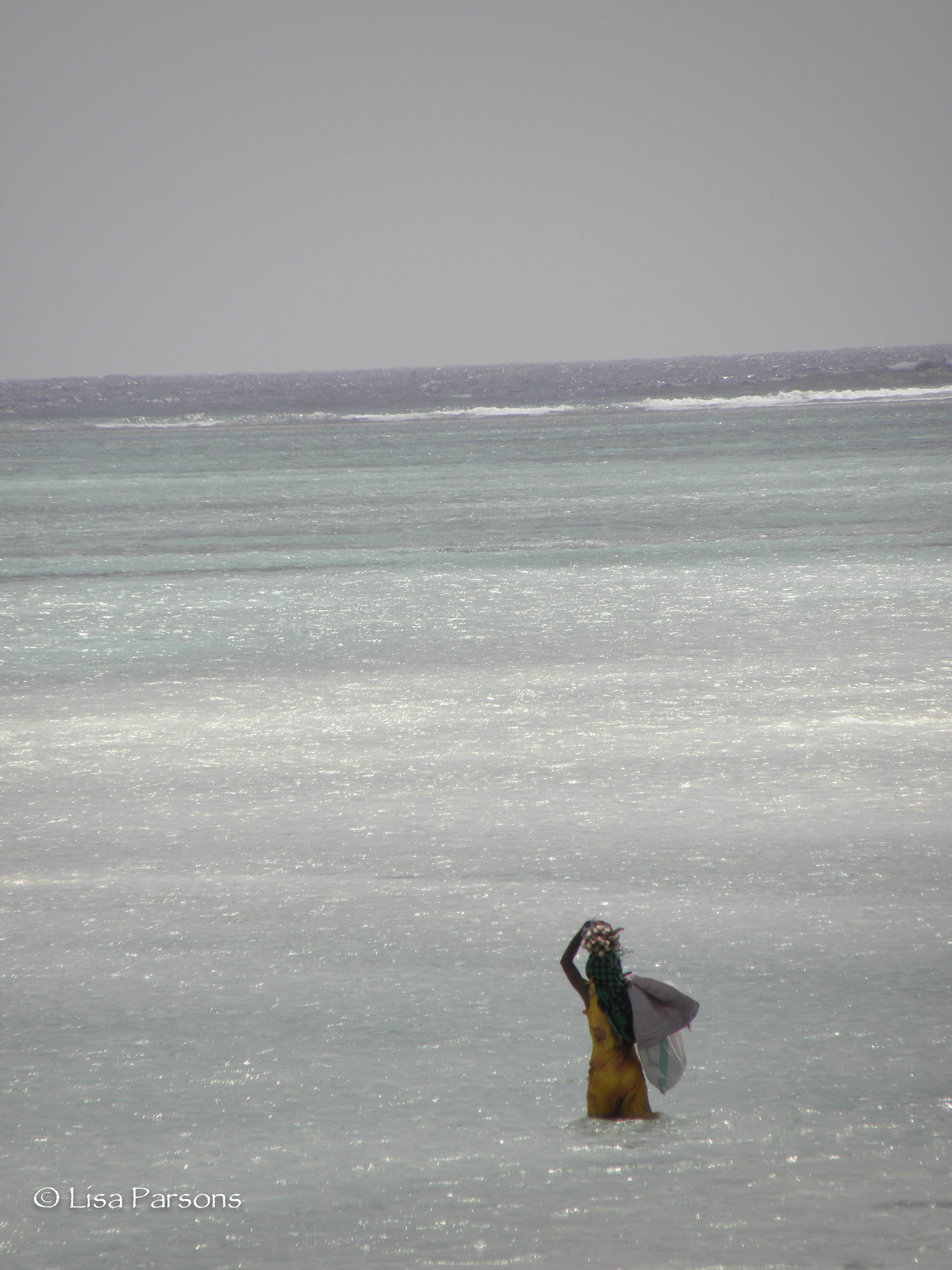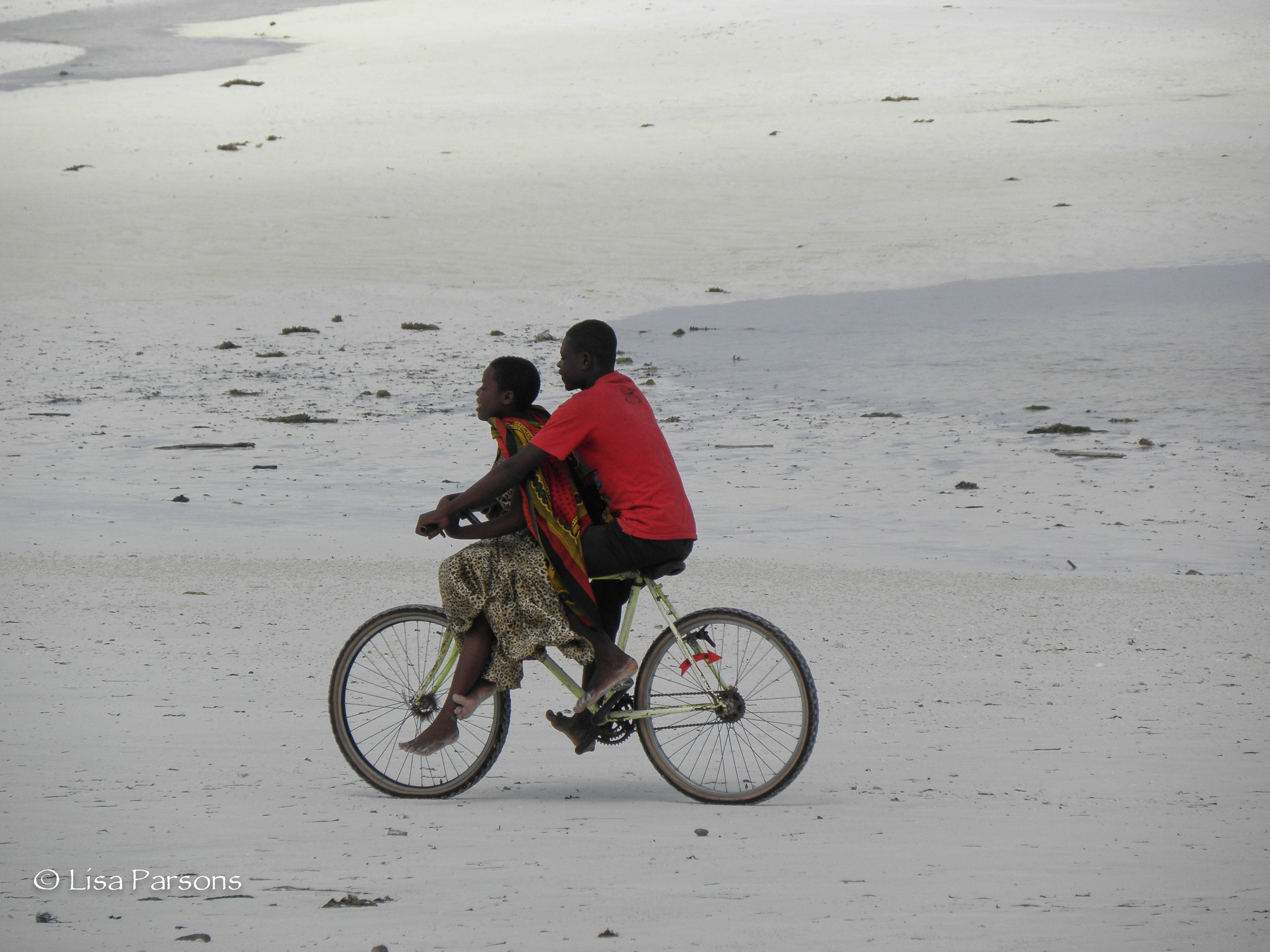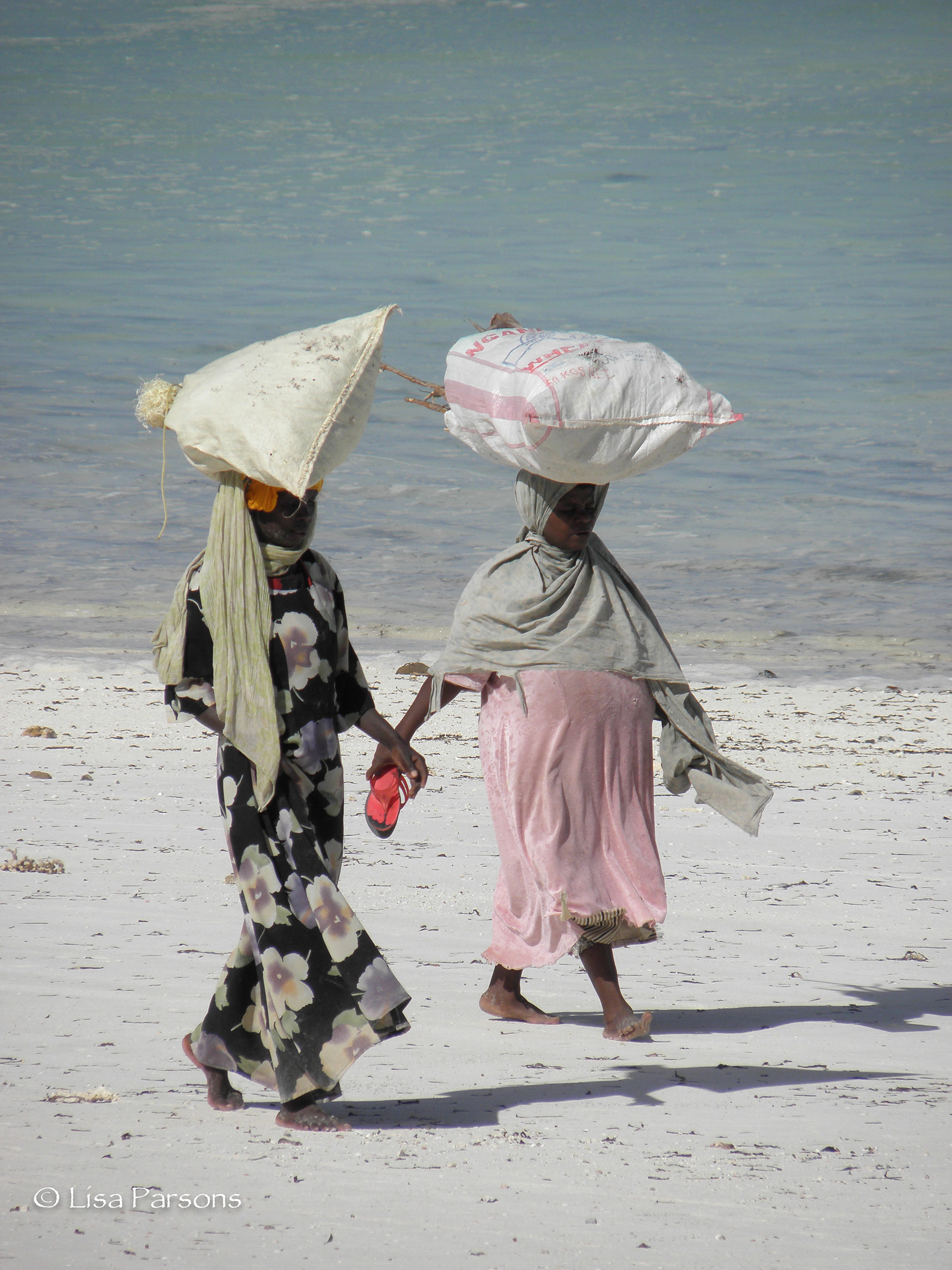 Carrying bags of seaweed on their heads.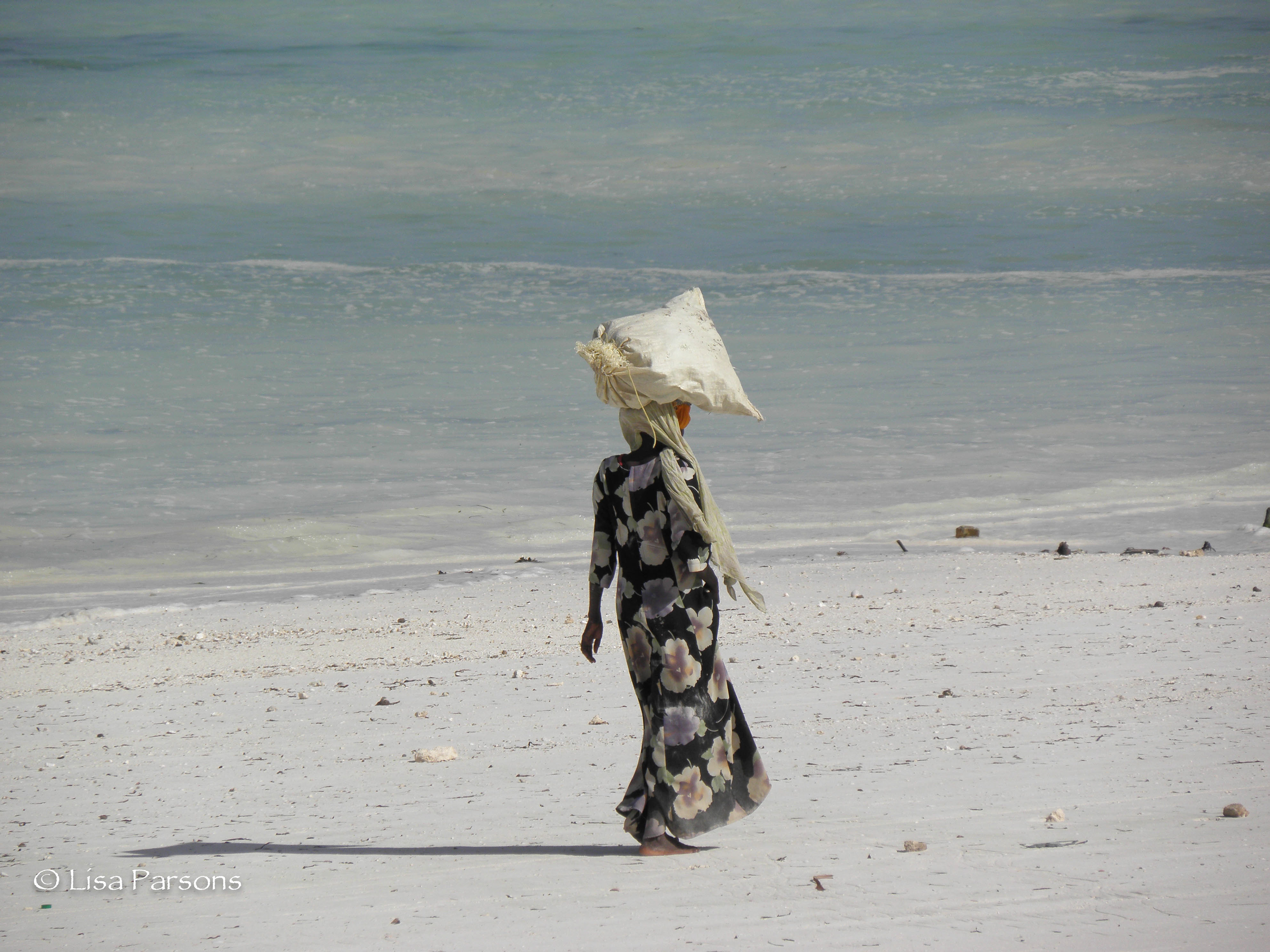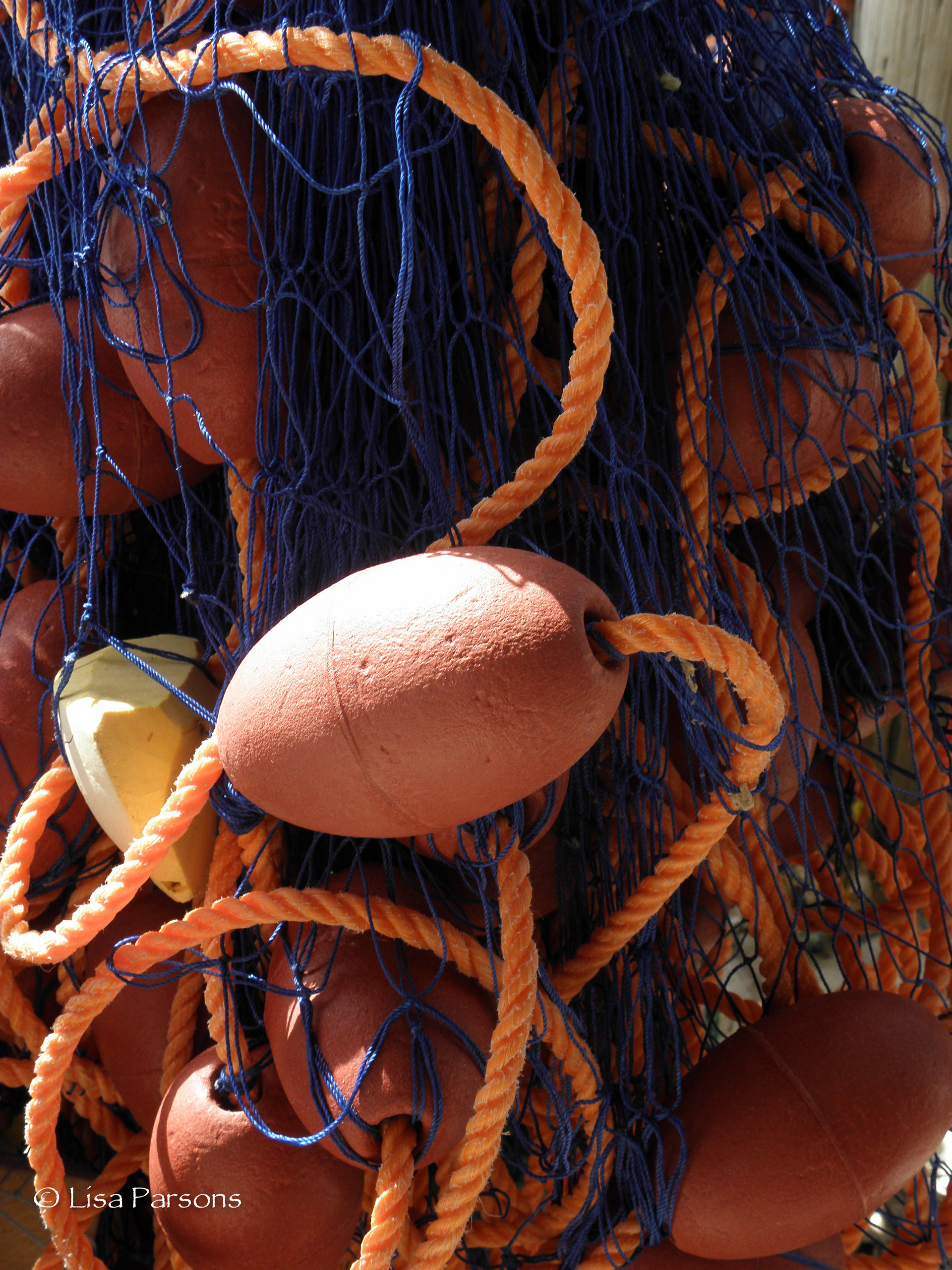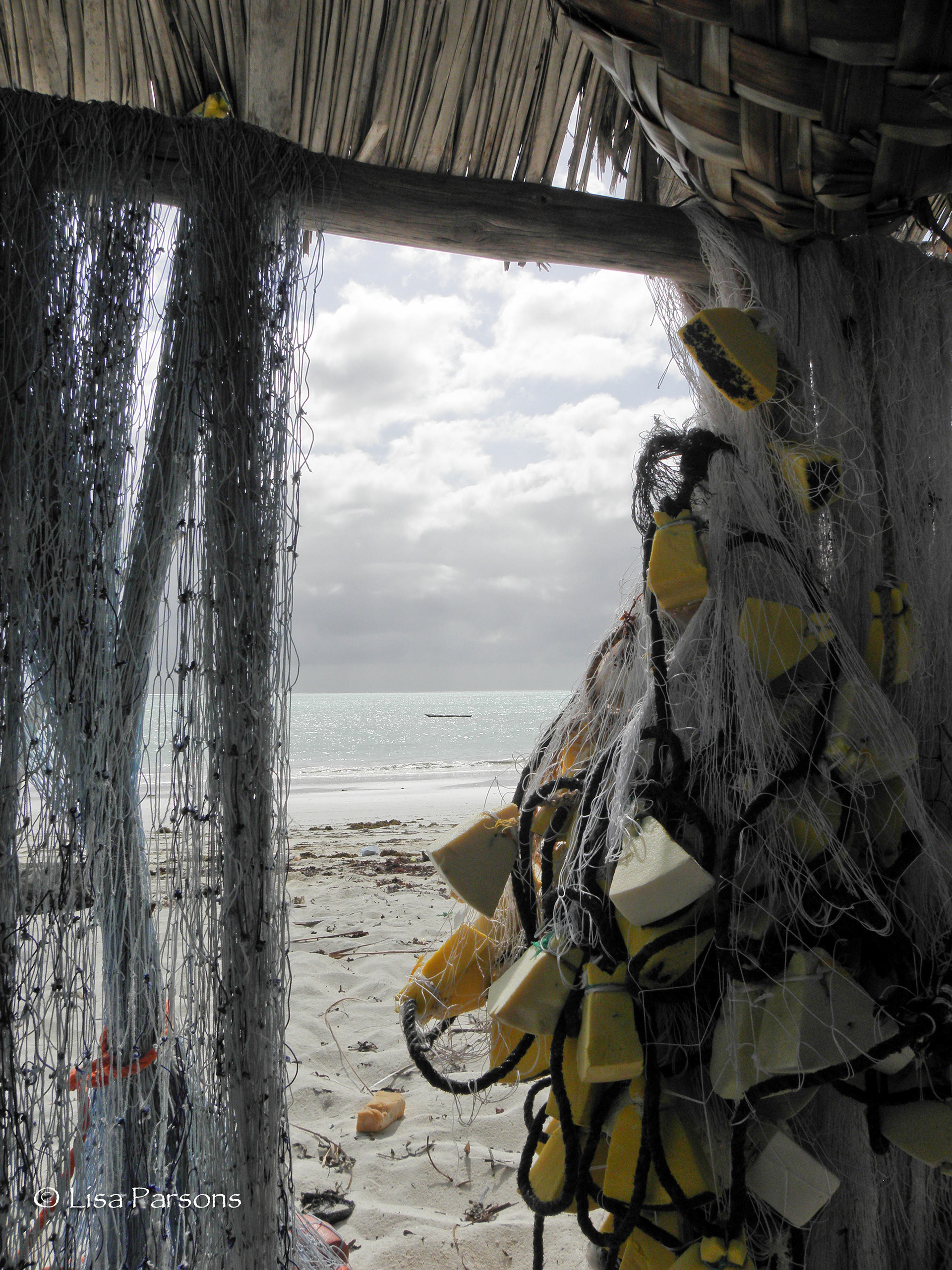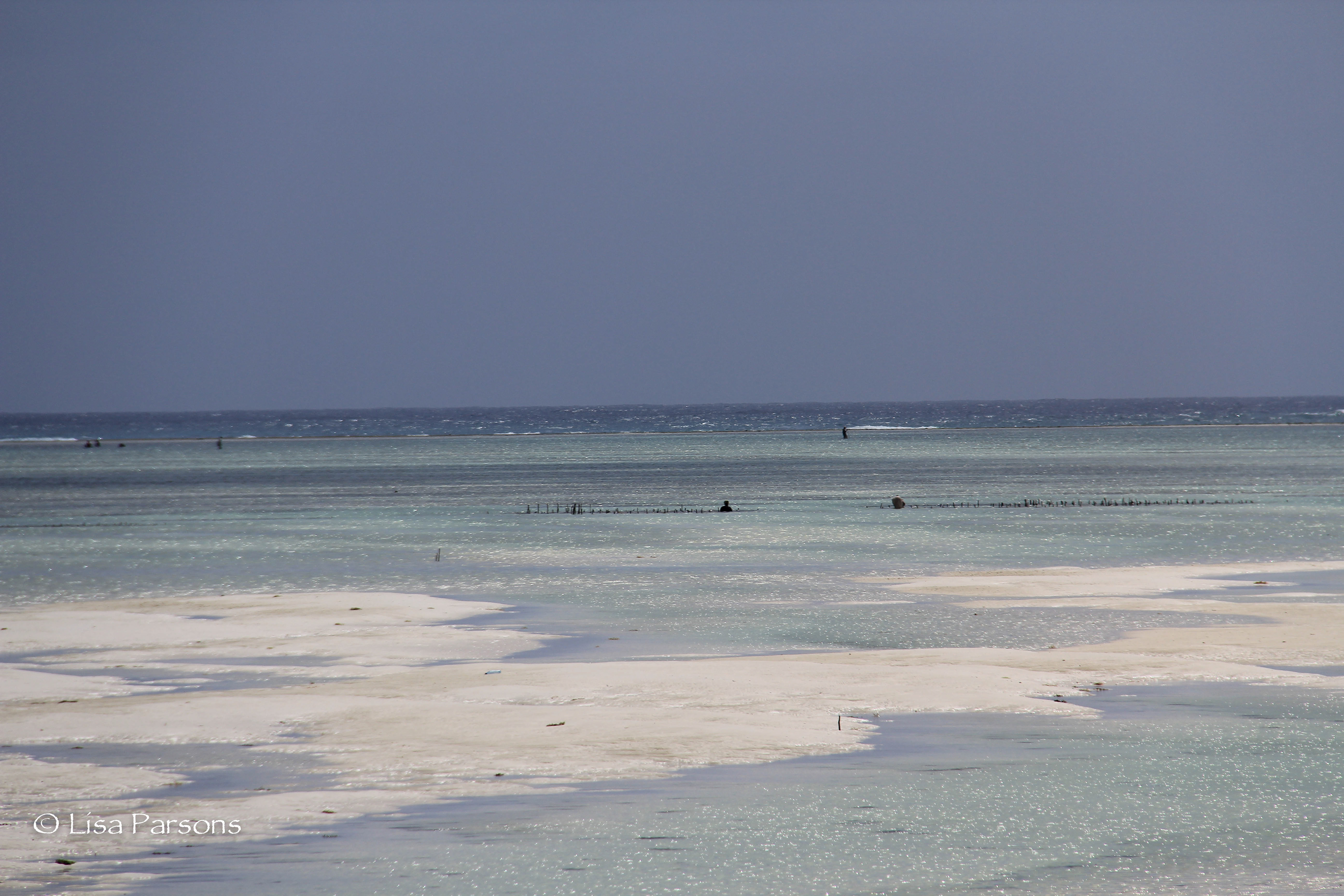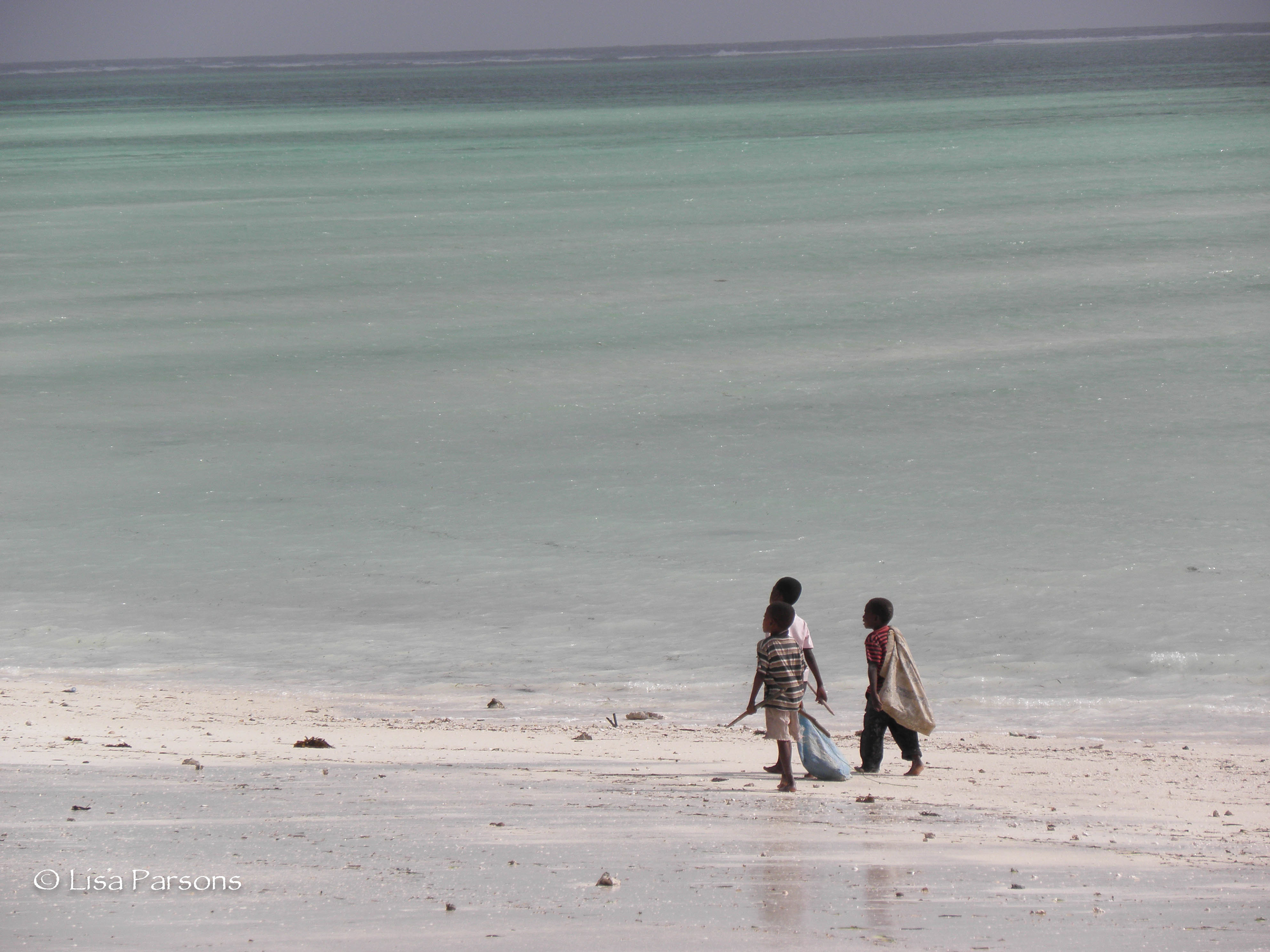 With a little imagination an adventure is always around the corner.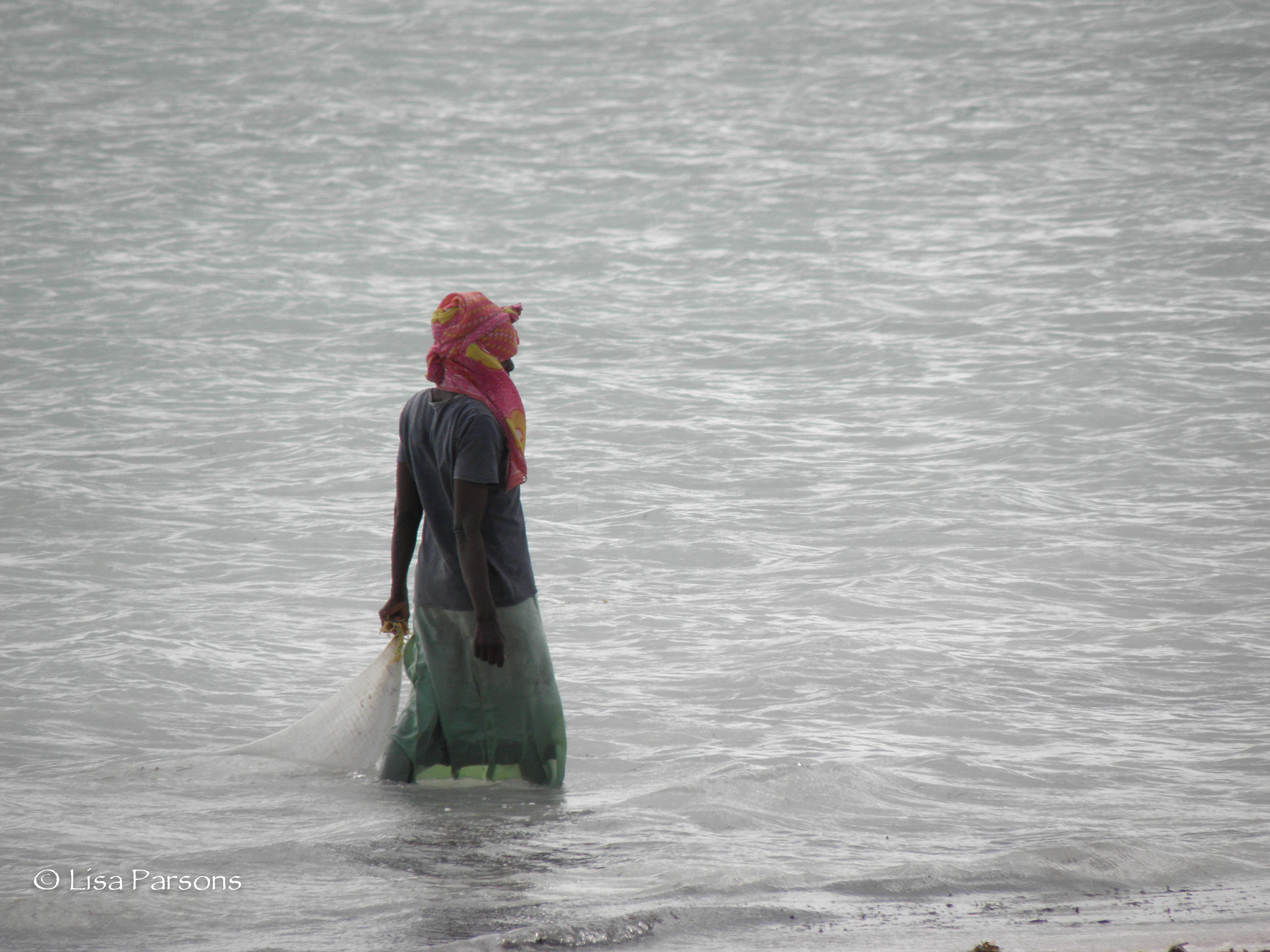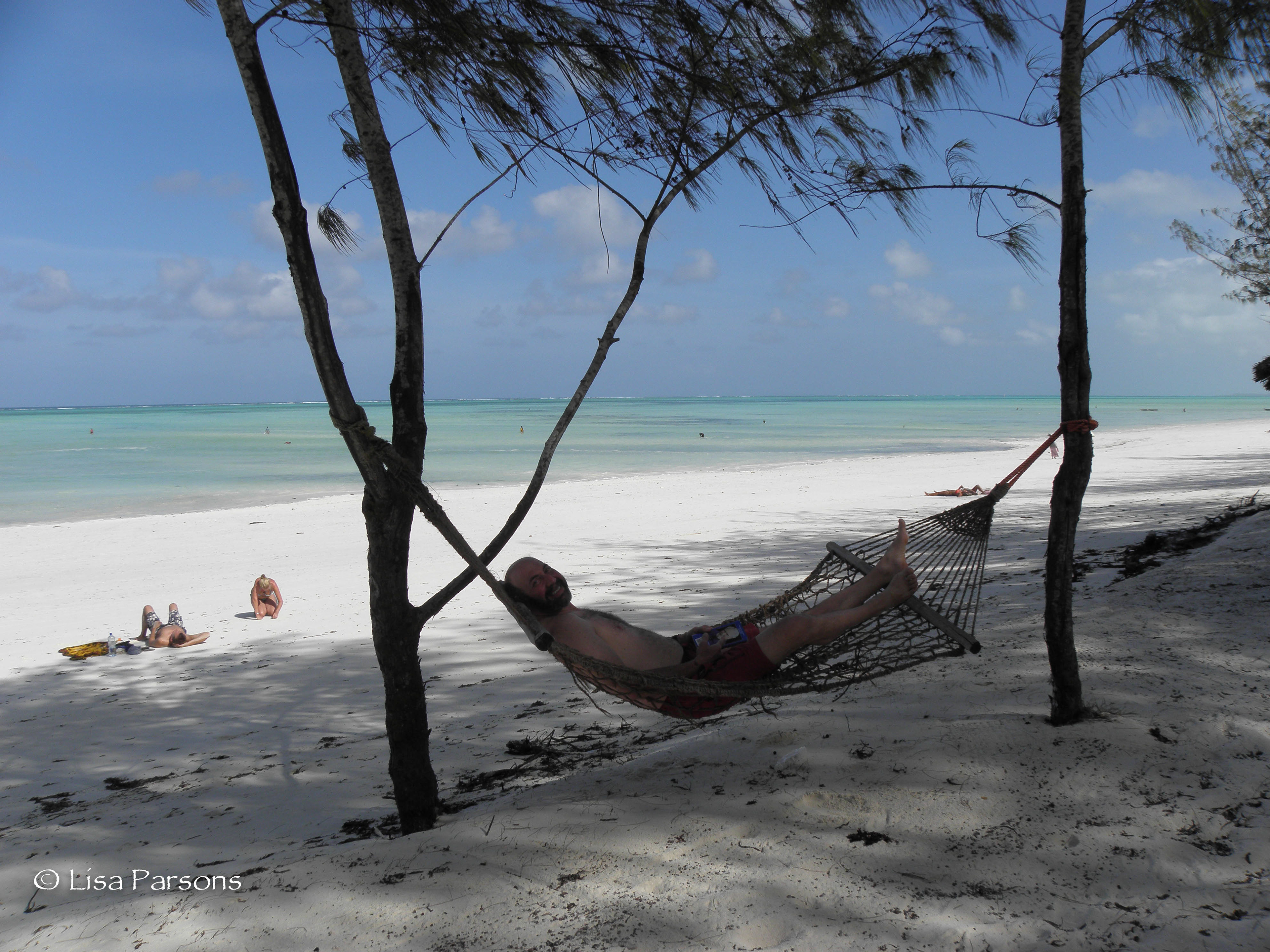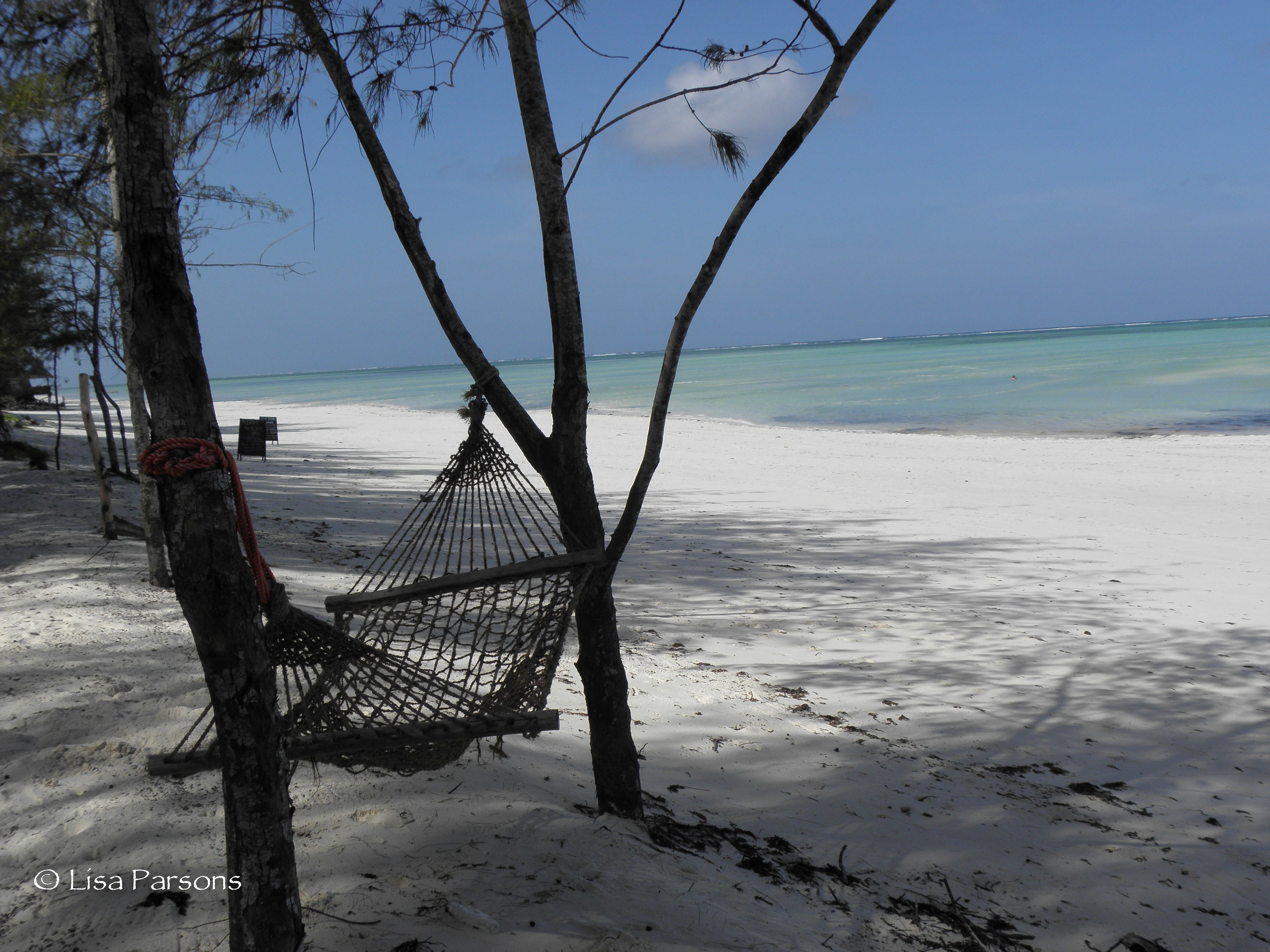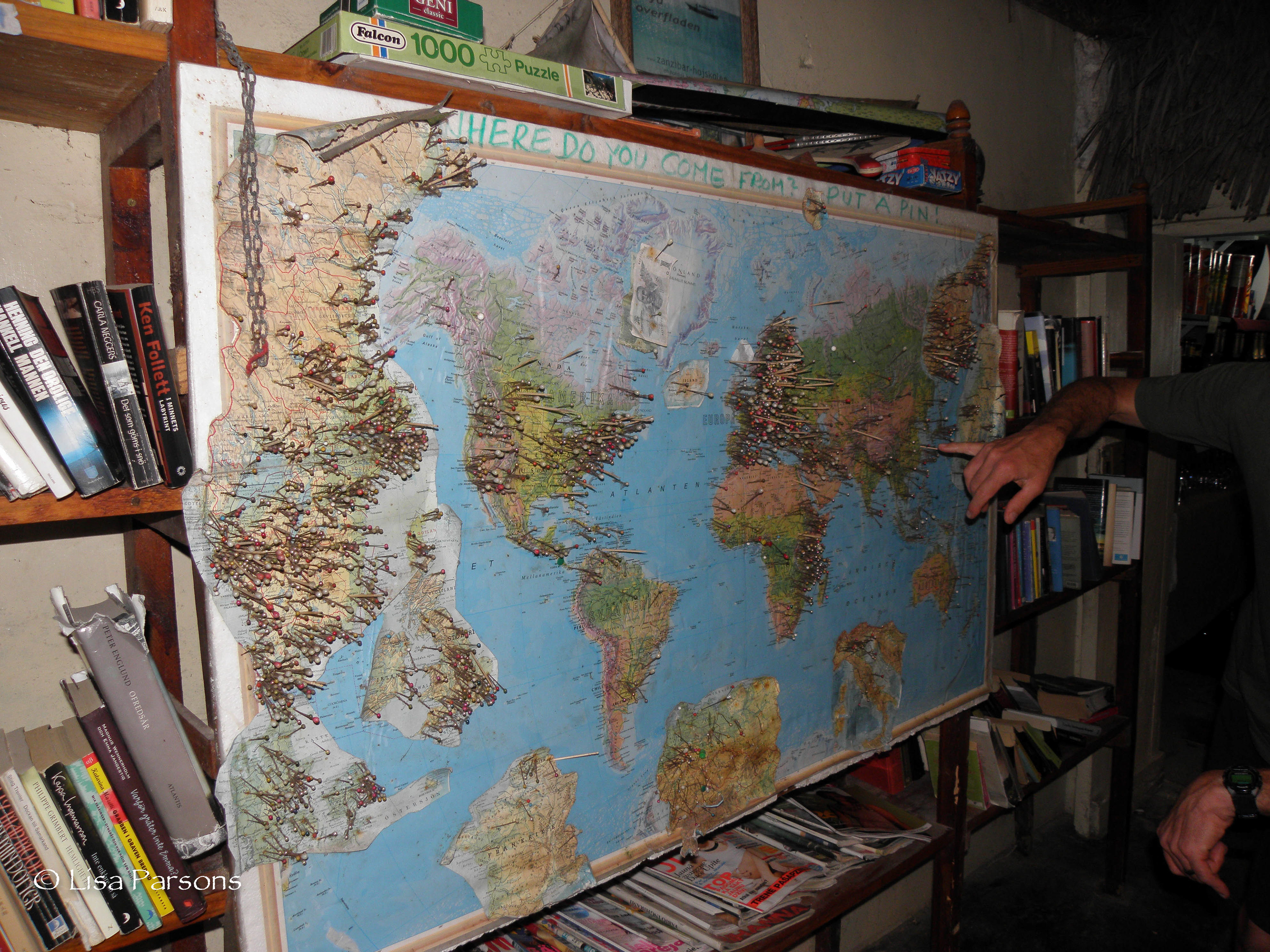 World map in the Ndame diningroom showing where their guests are from.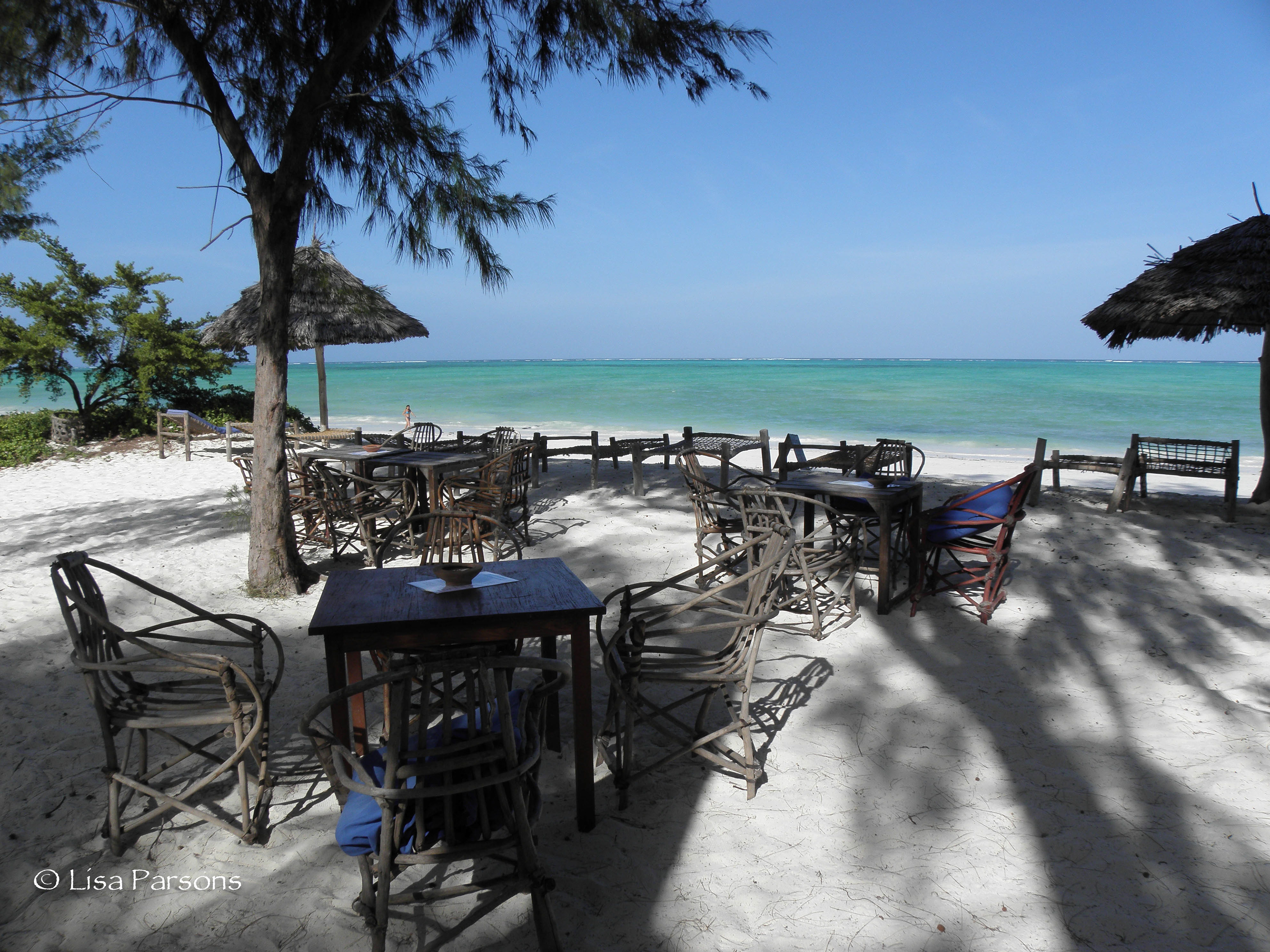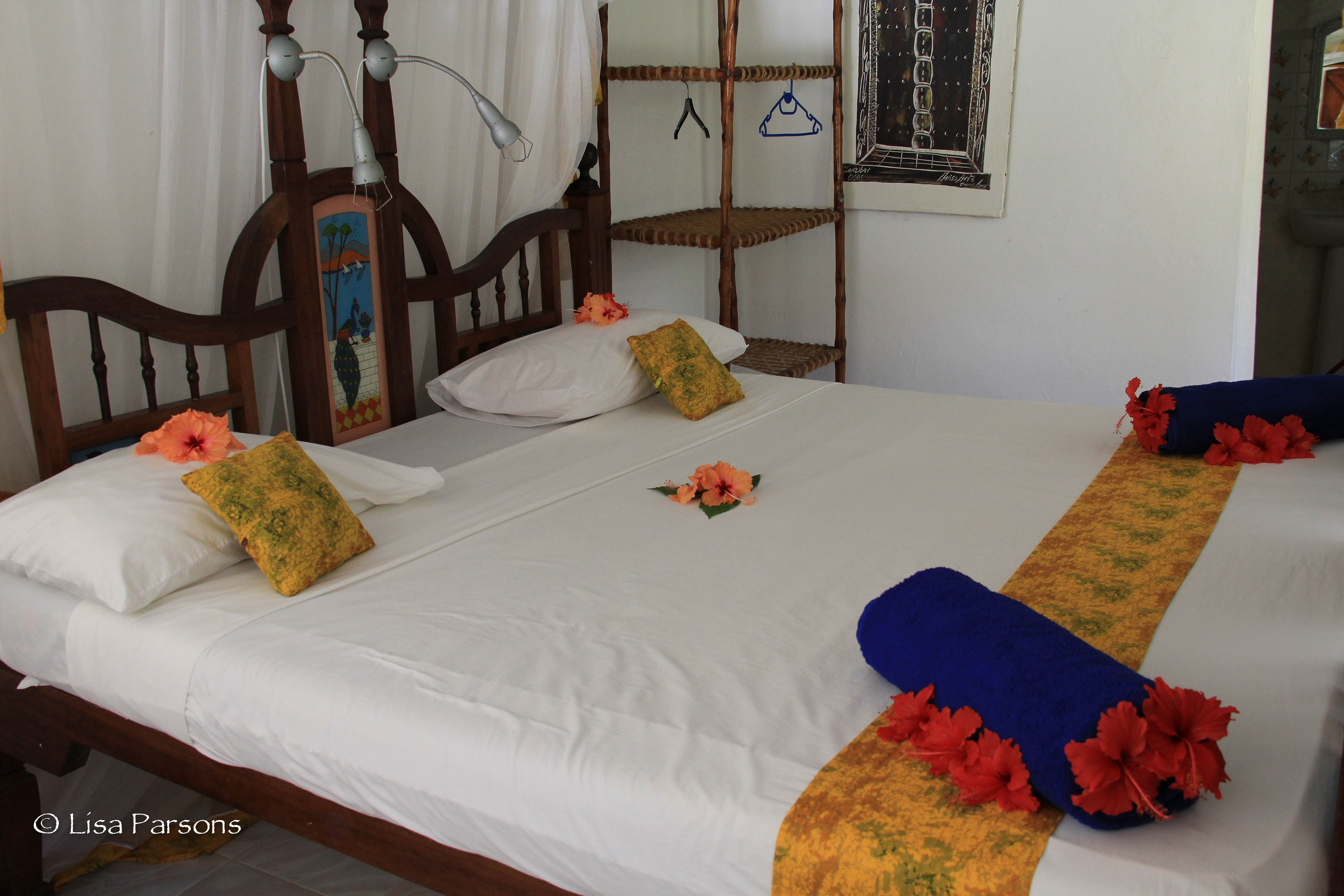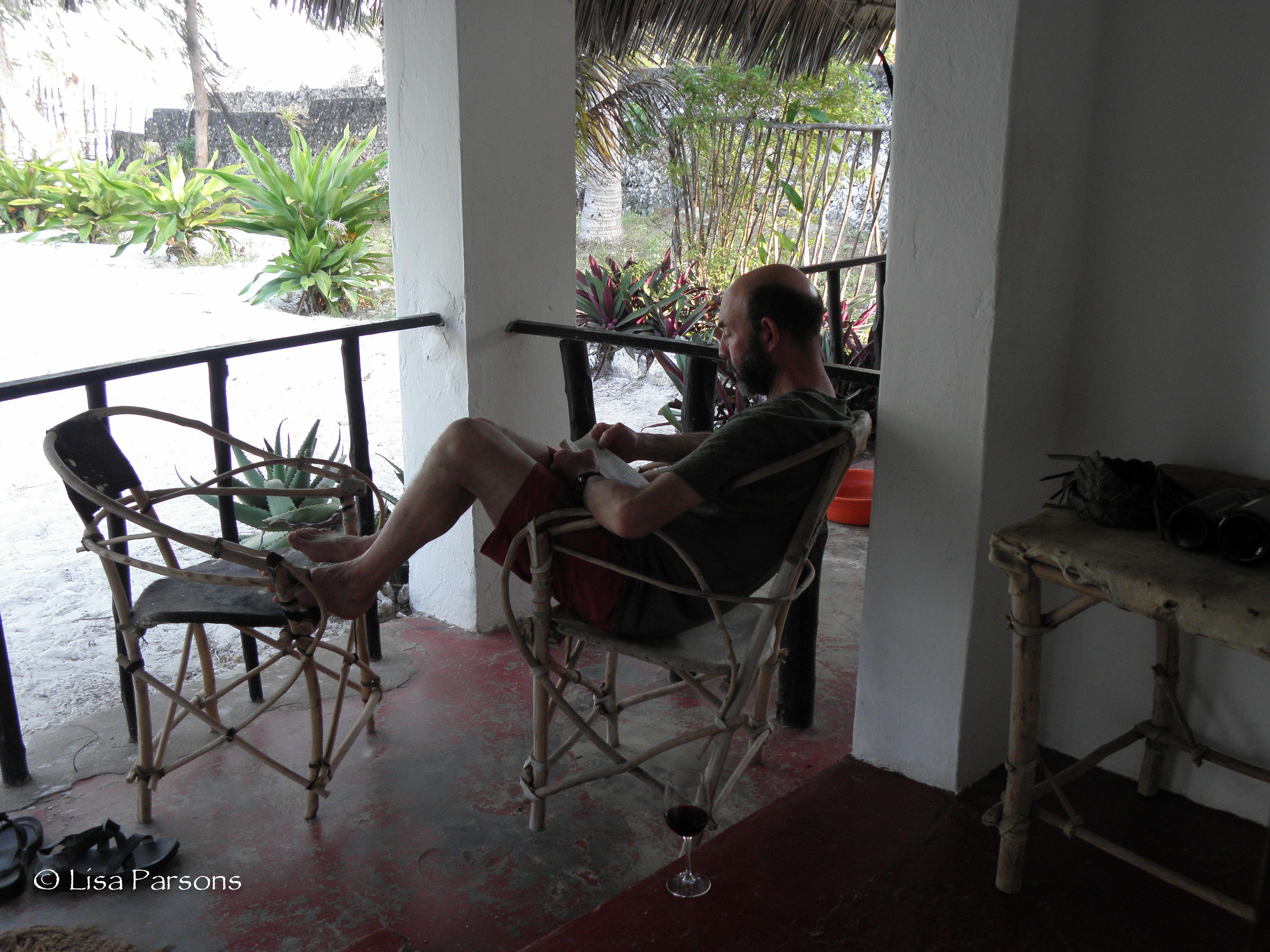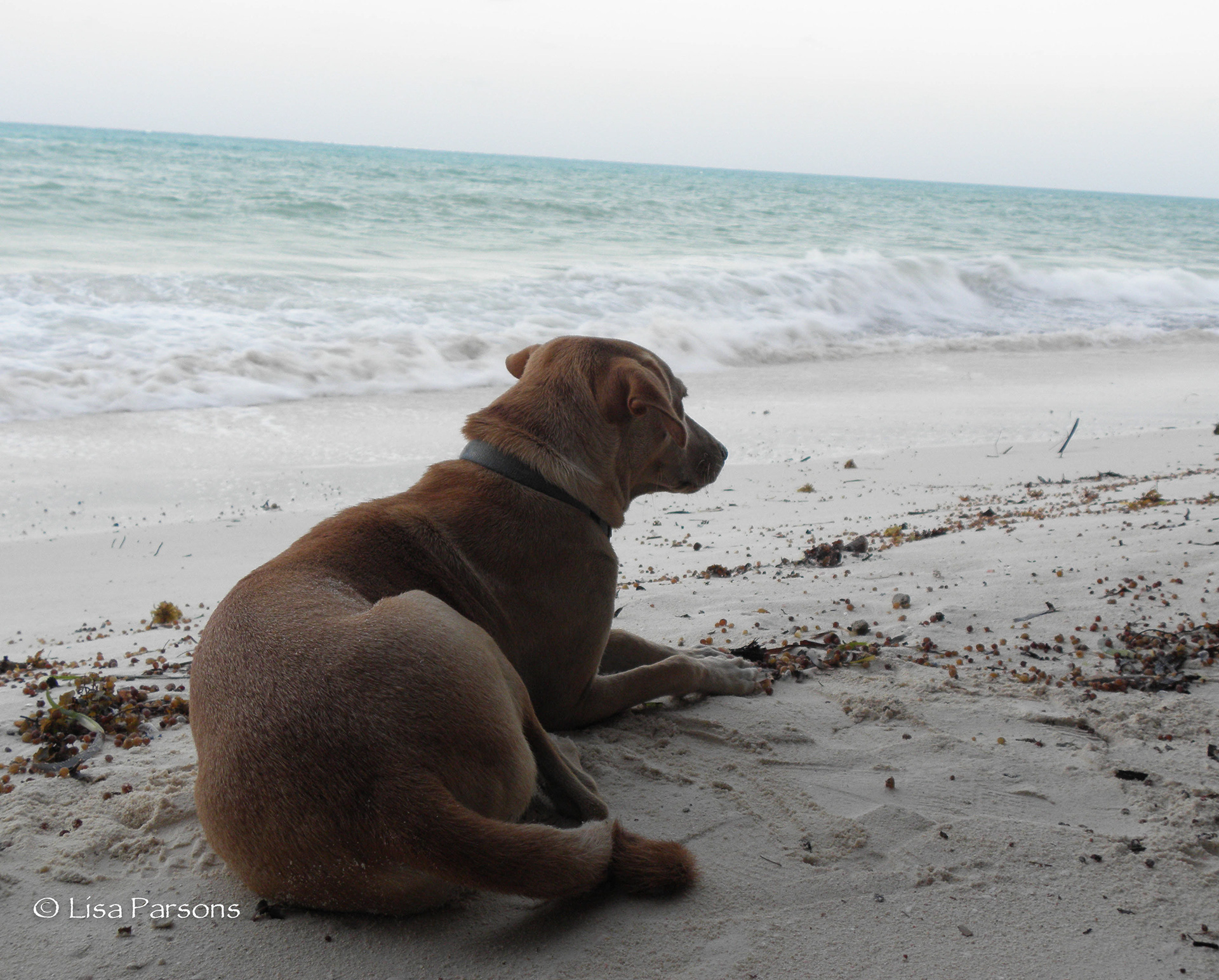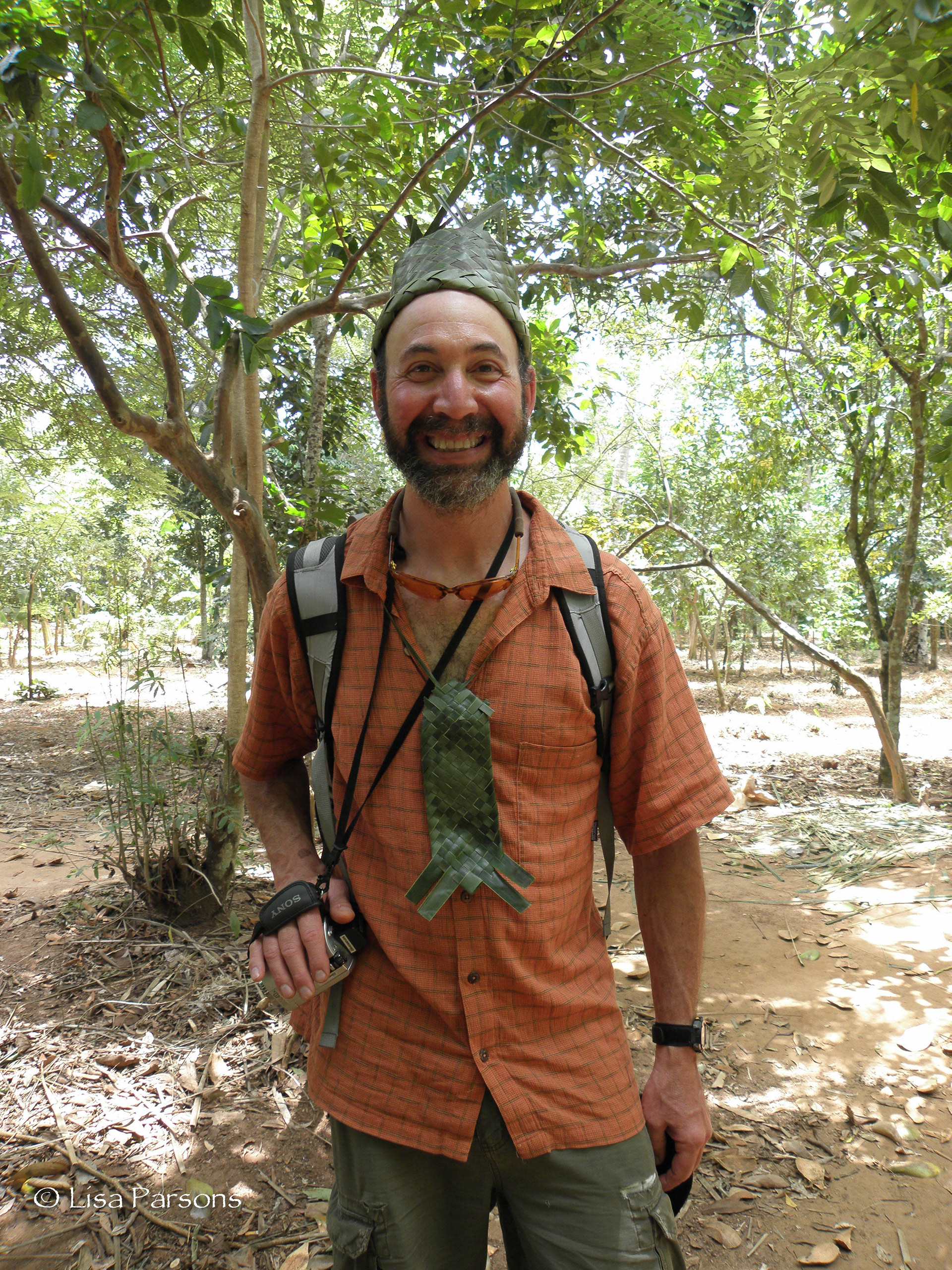 The spice tour.  They made David a hat and a tie from coconut fronds.
I had a hat and a frog necklace.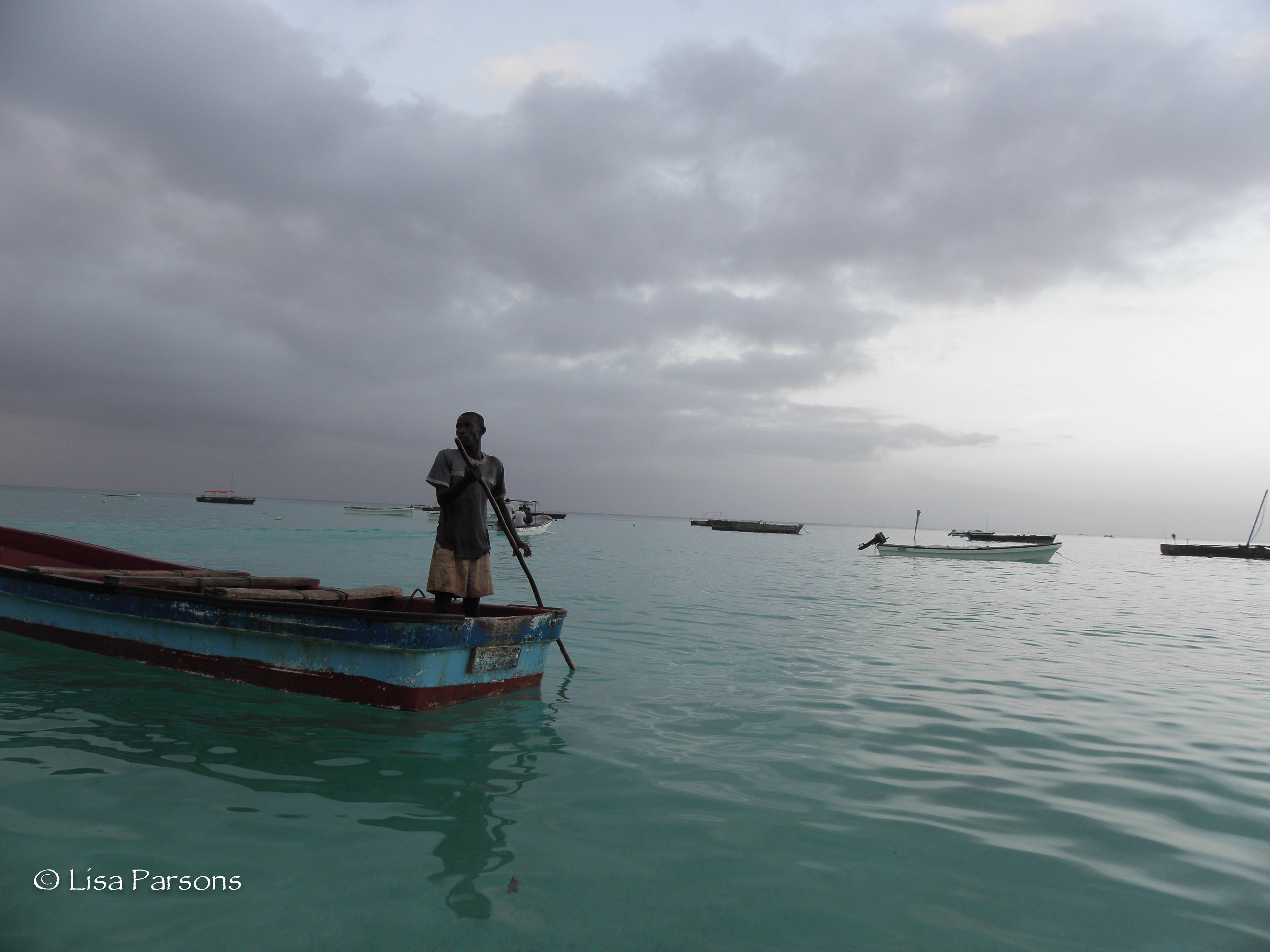 Early morning on the water.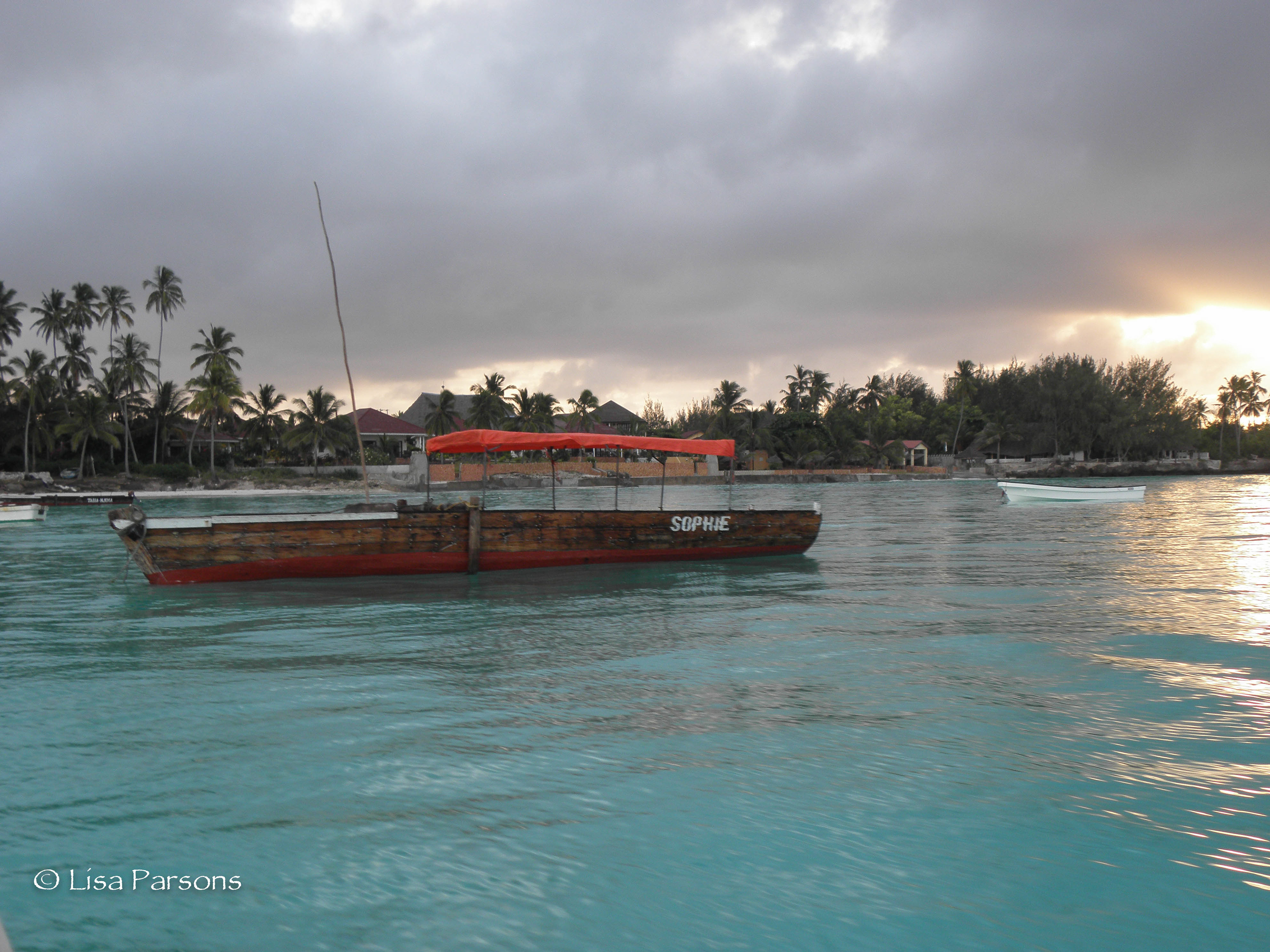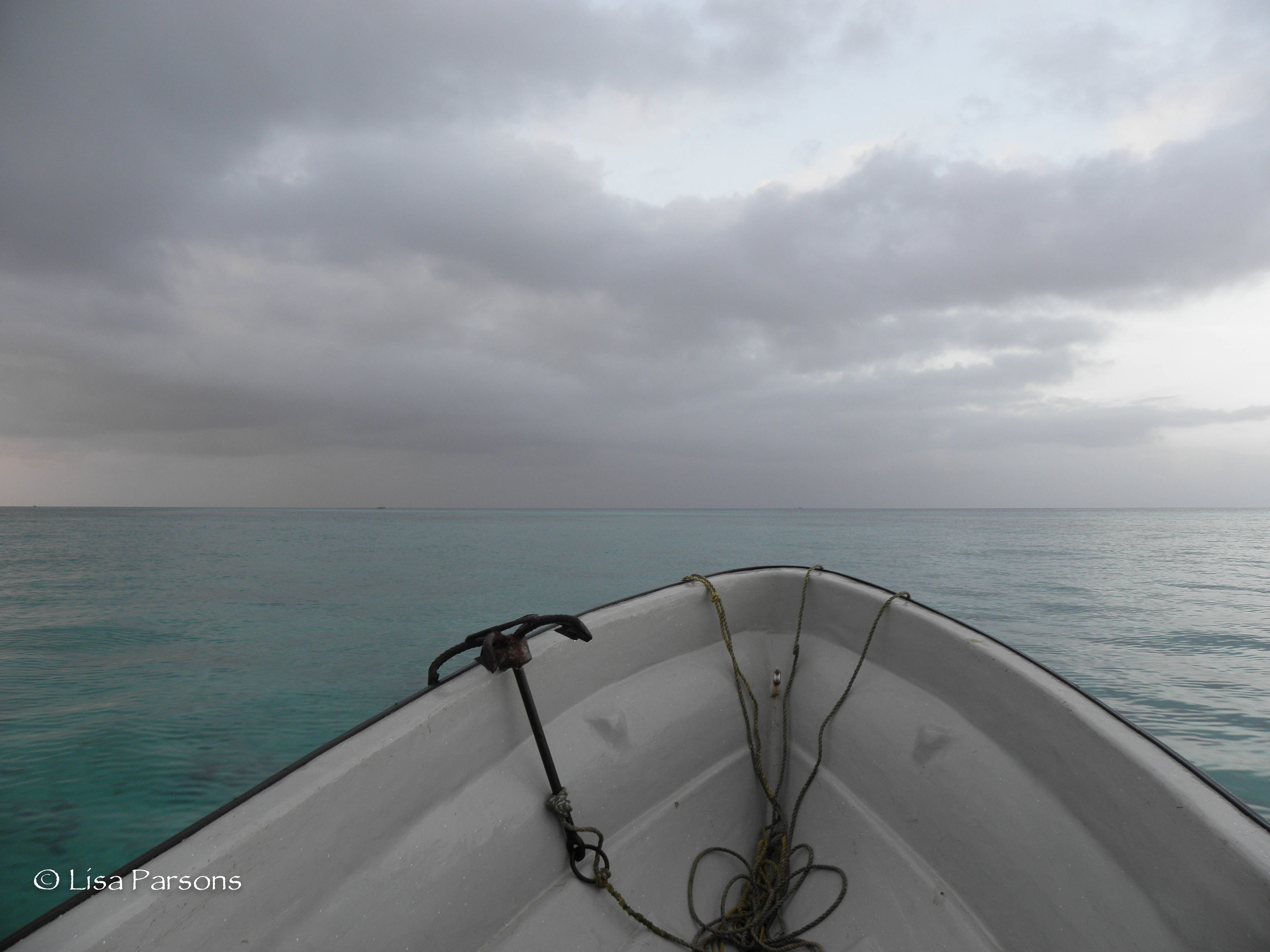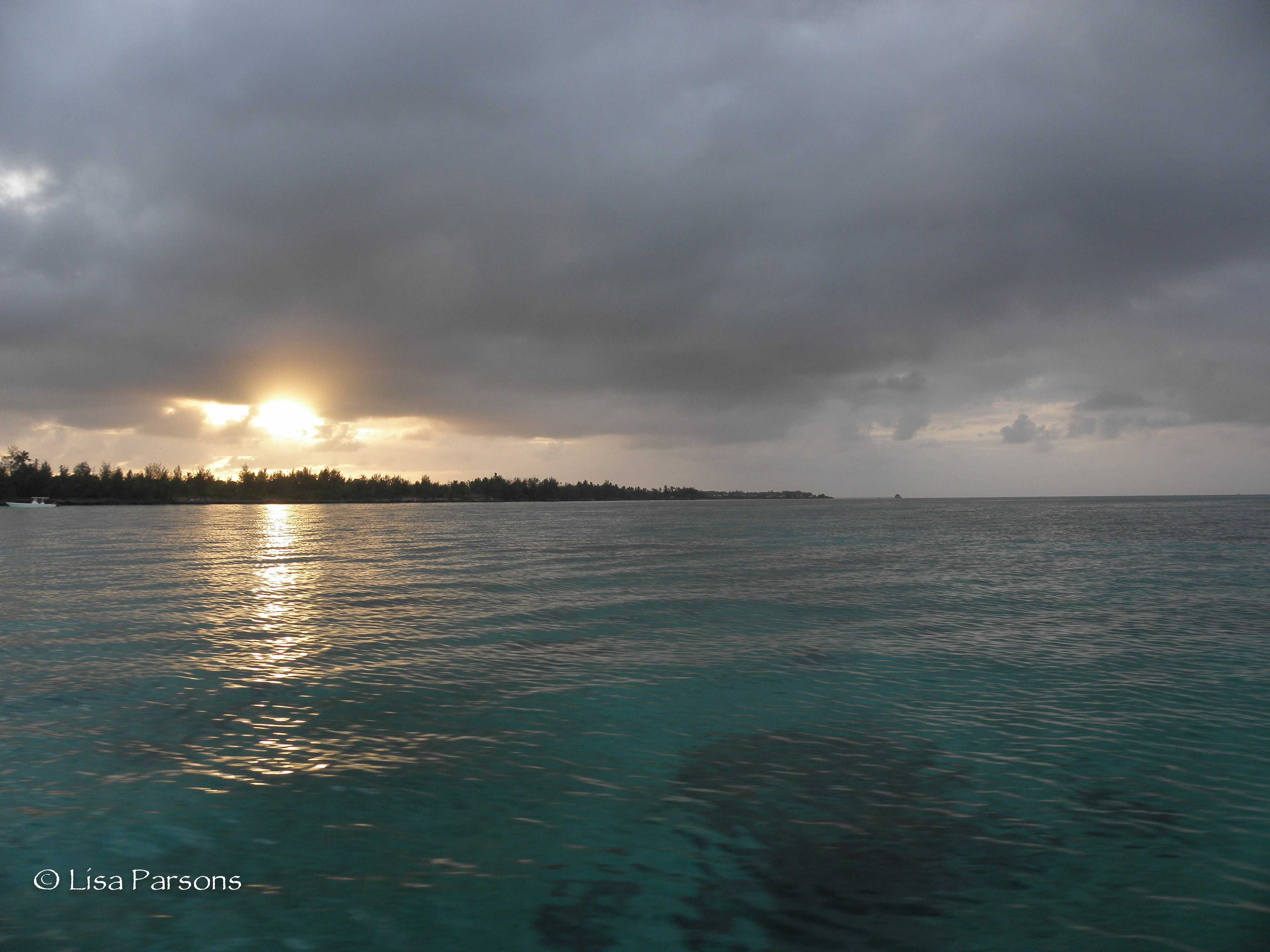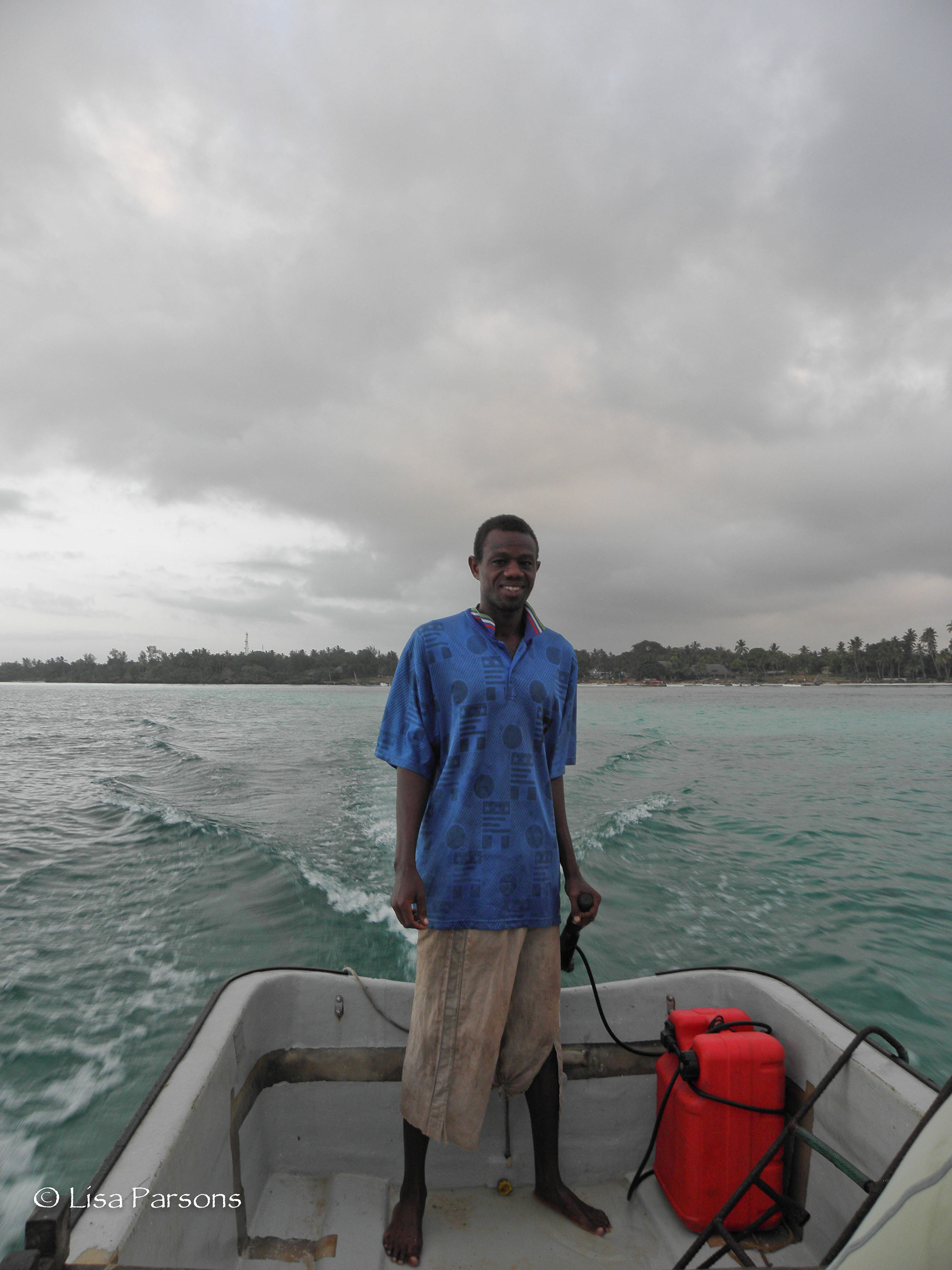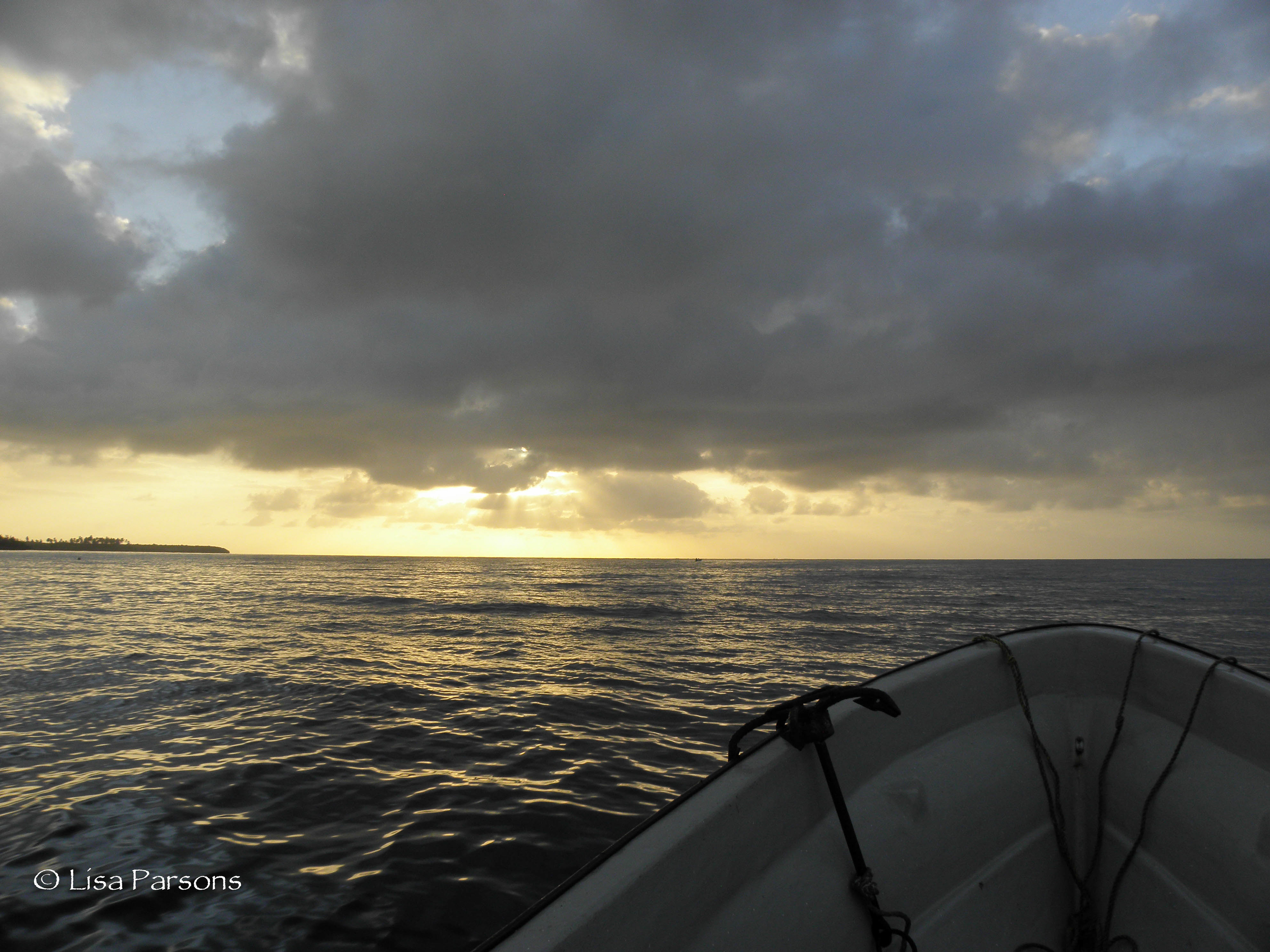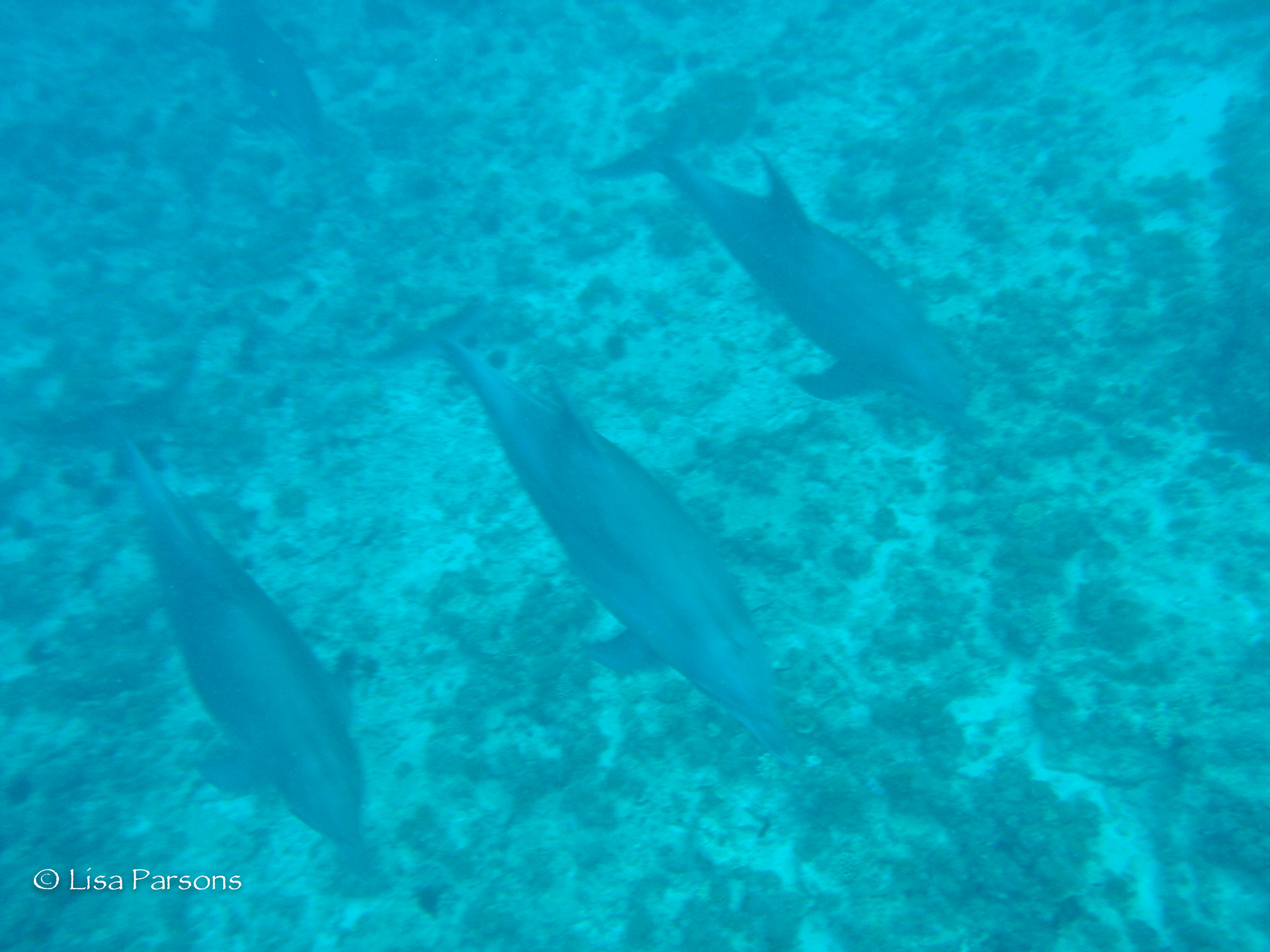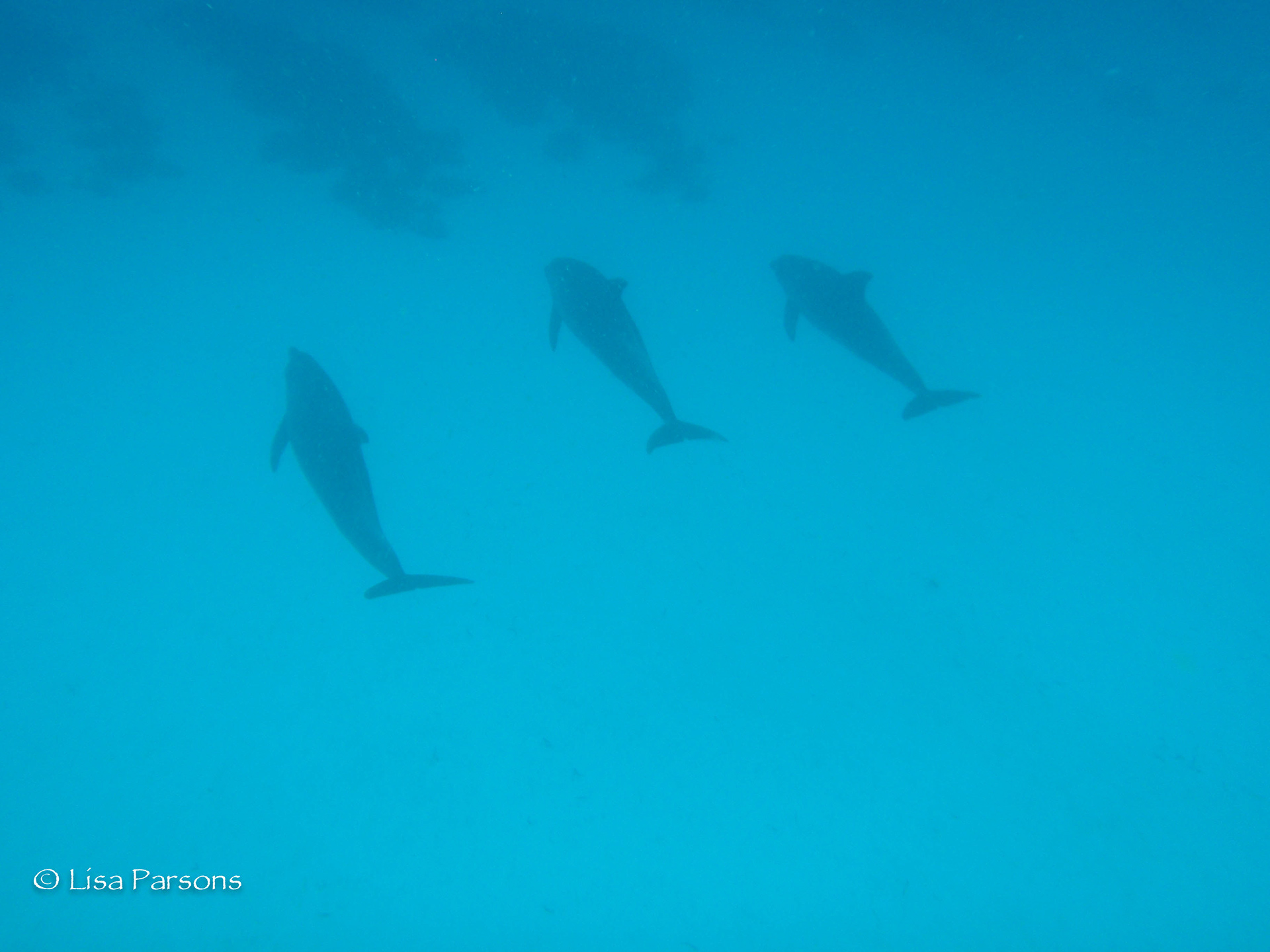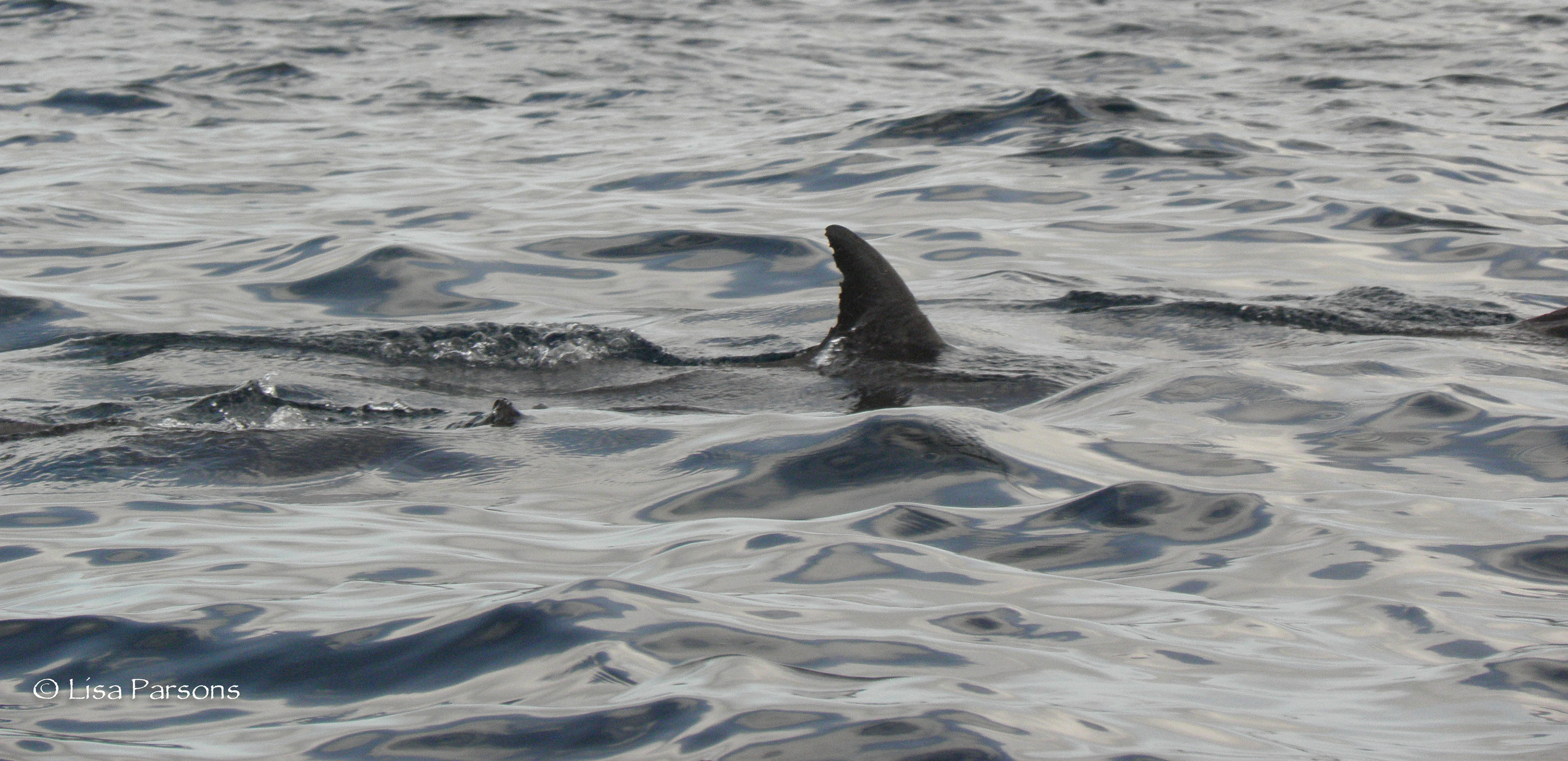 No, not a shark.  It is a Dolphin.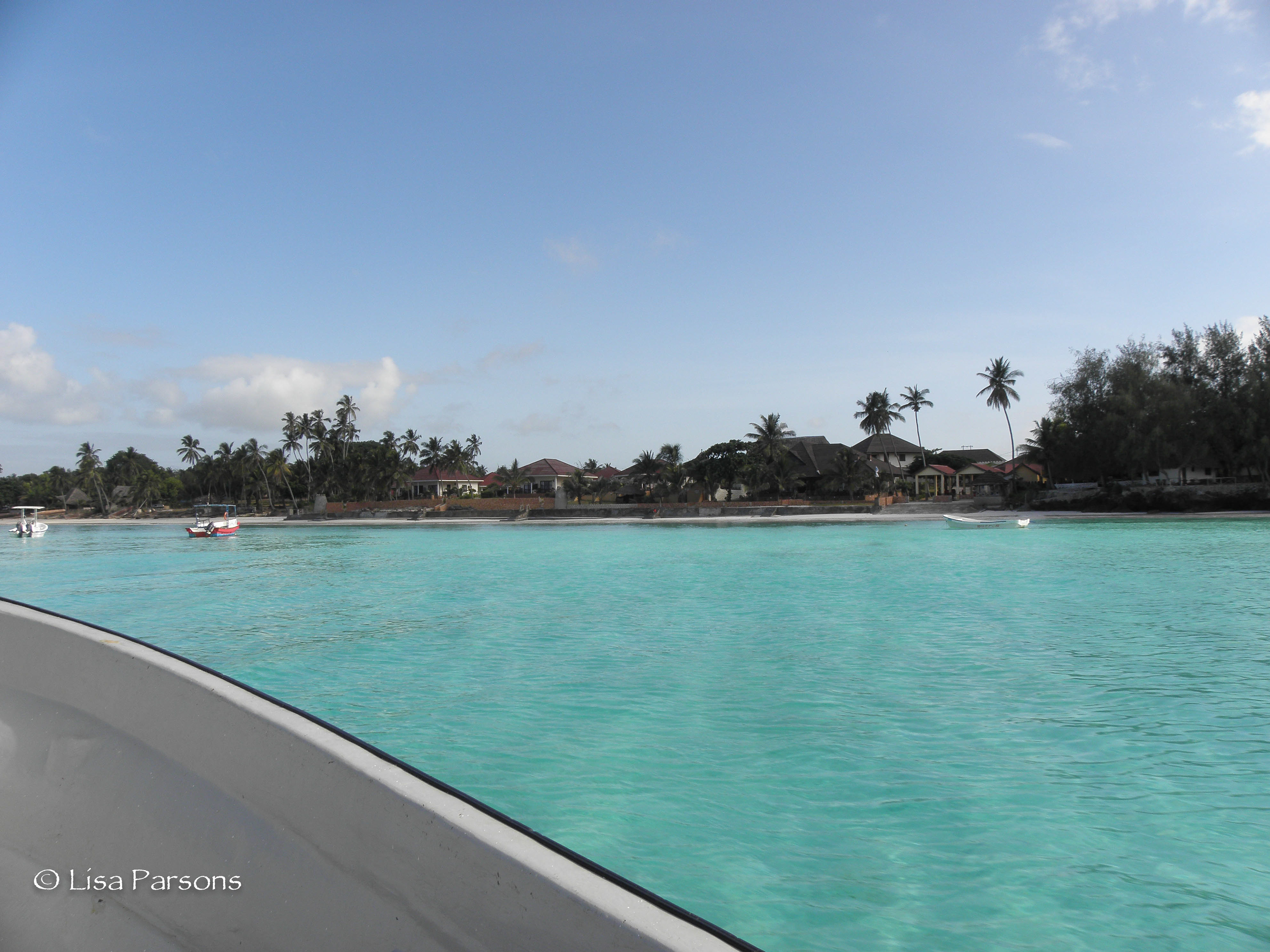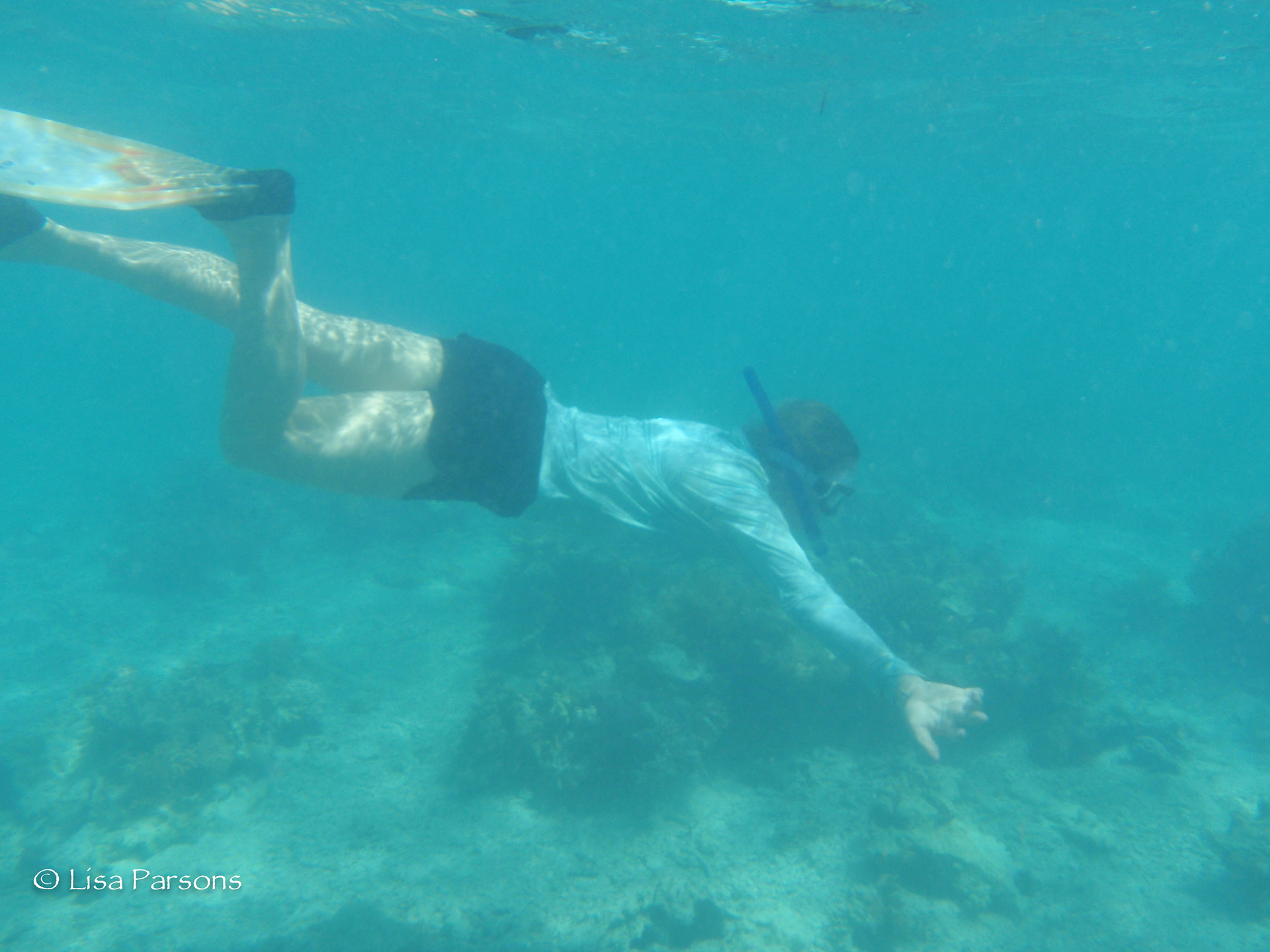 Photo by David of me snorkeling.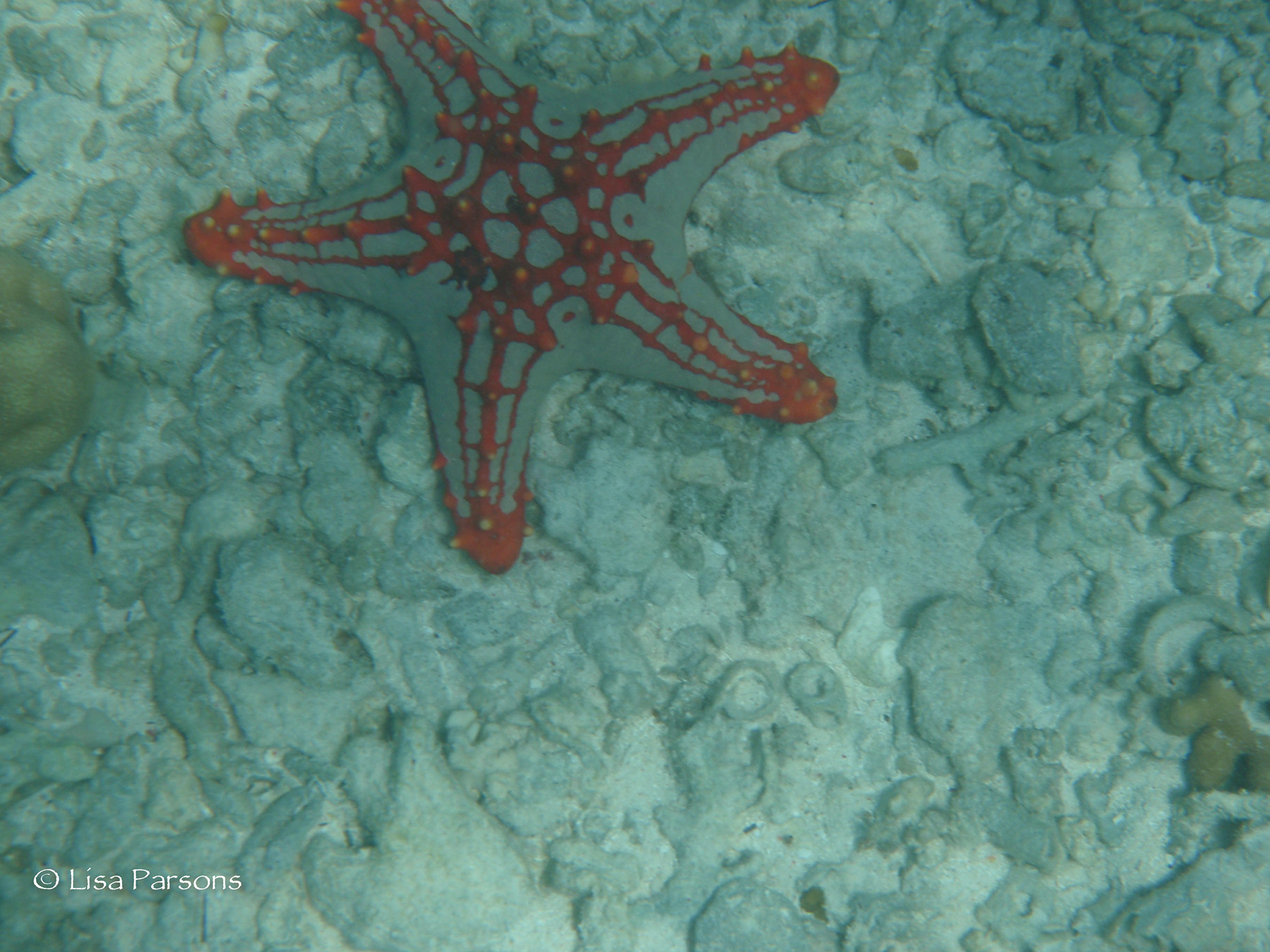 Star Fish.  We saw so many new and wonderful coral reef inhabitants here.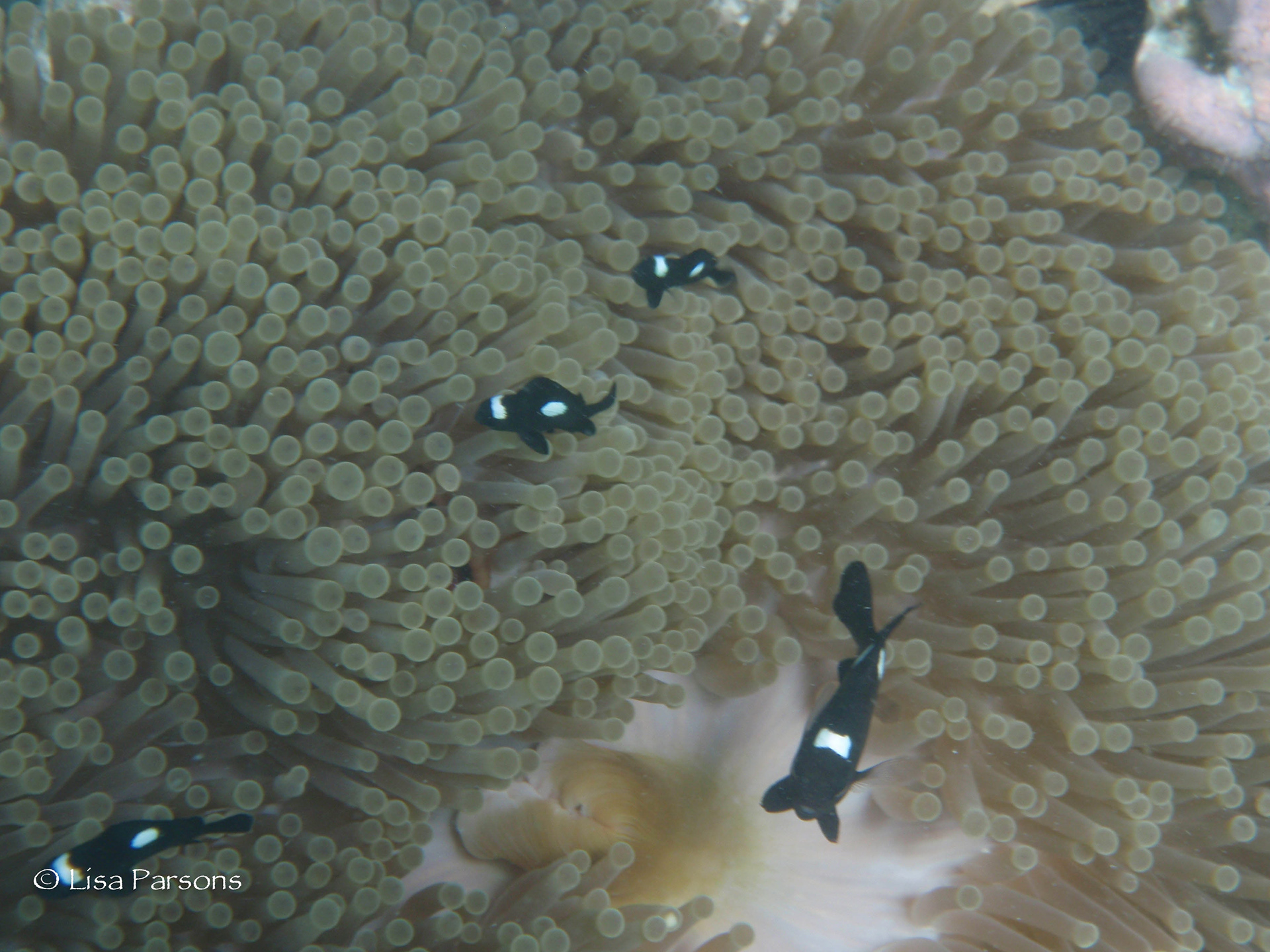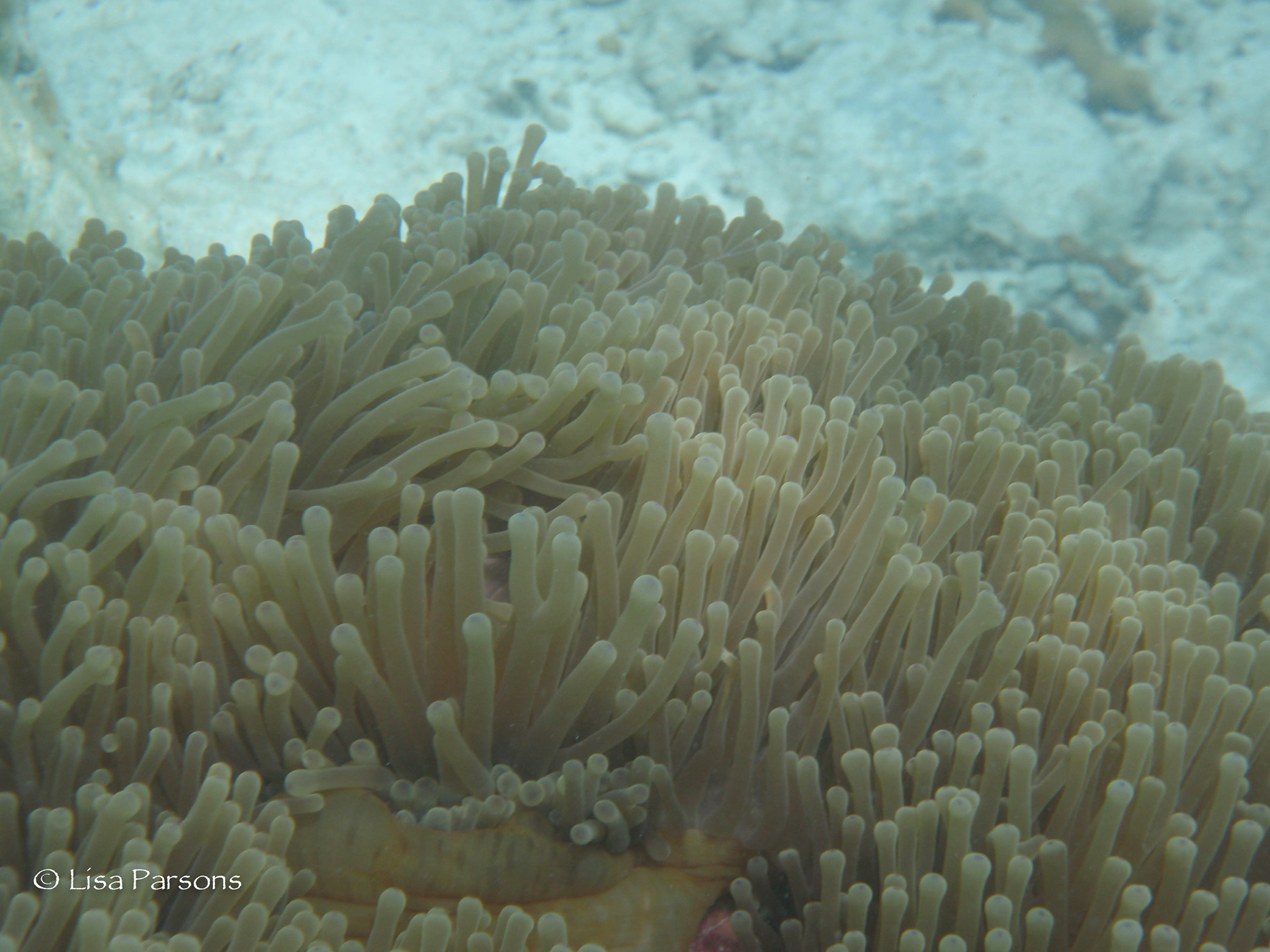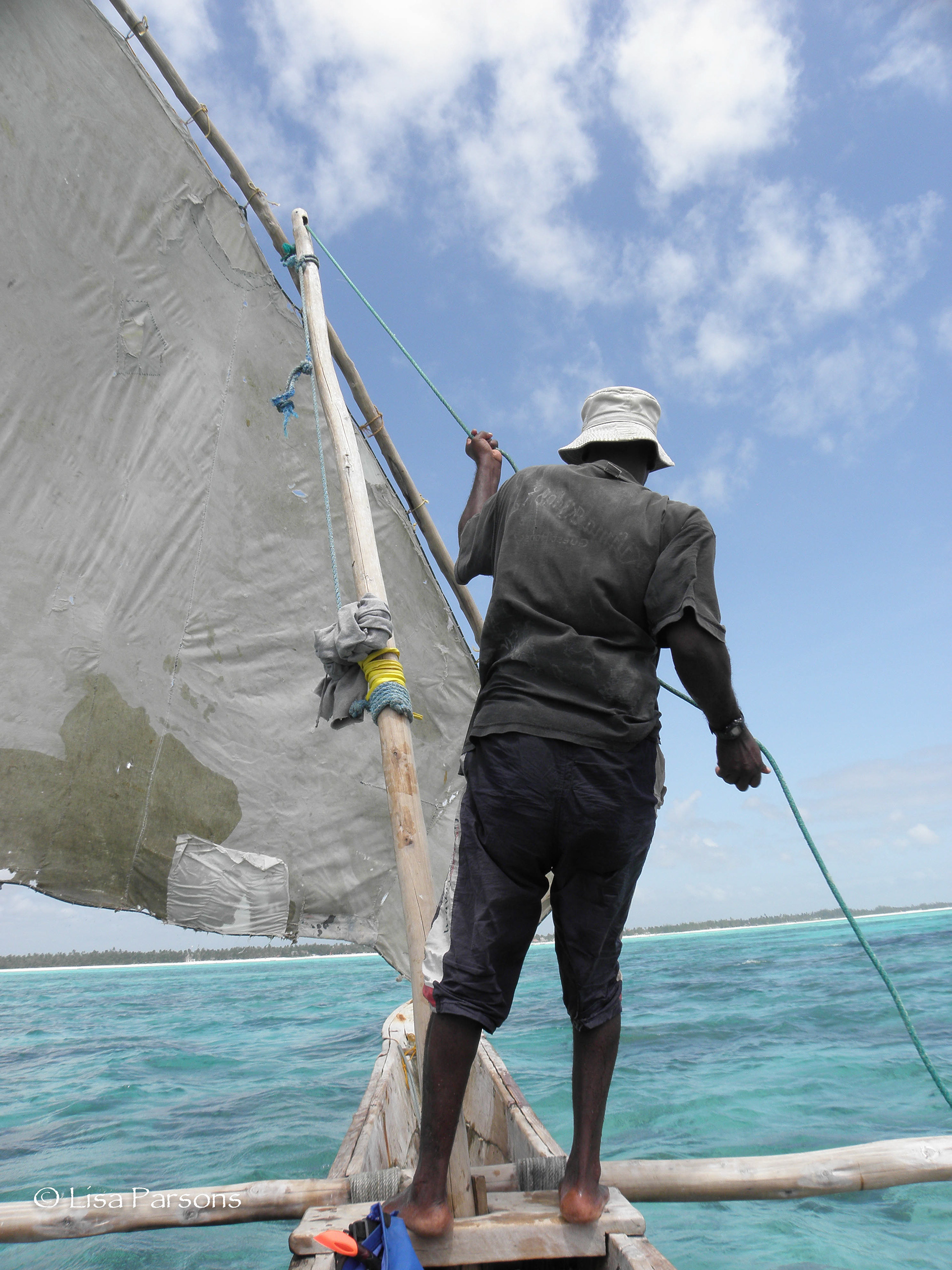 Our captain on the boat for snorkeling.
Not duct tape and bailing wire but close.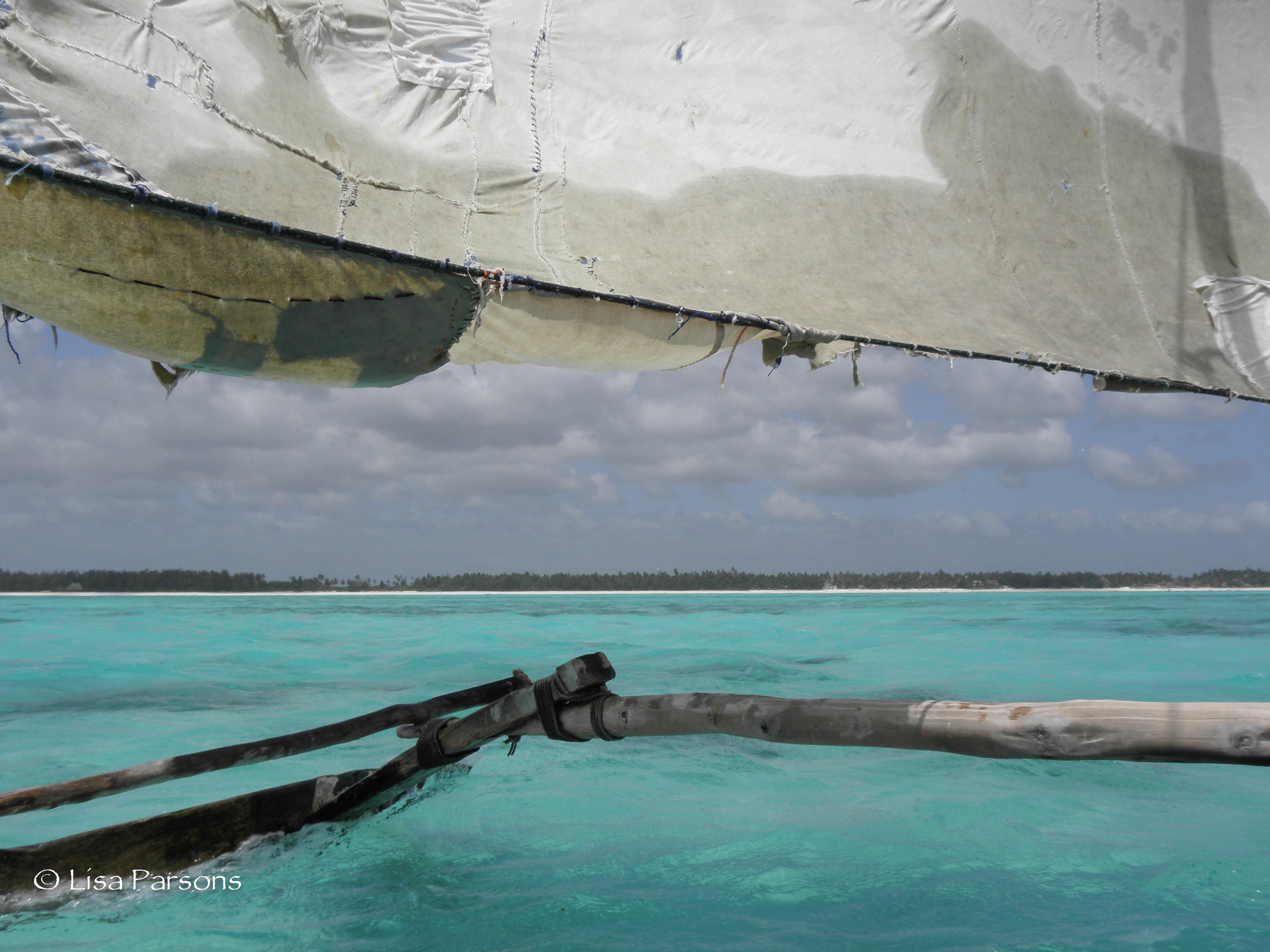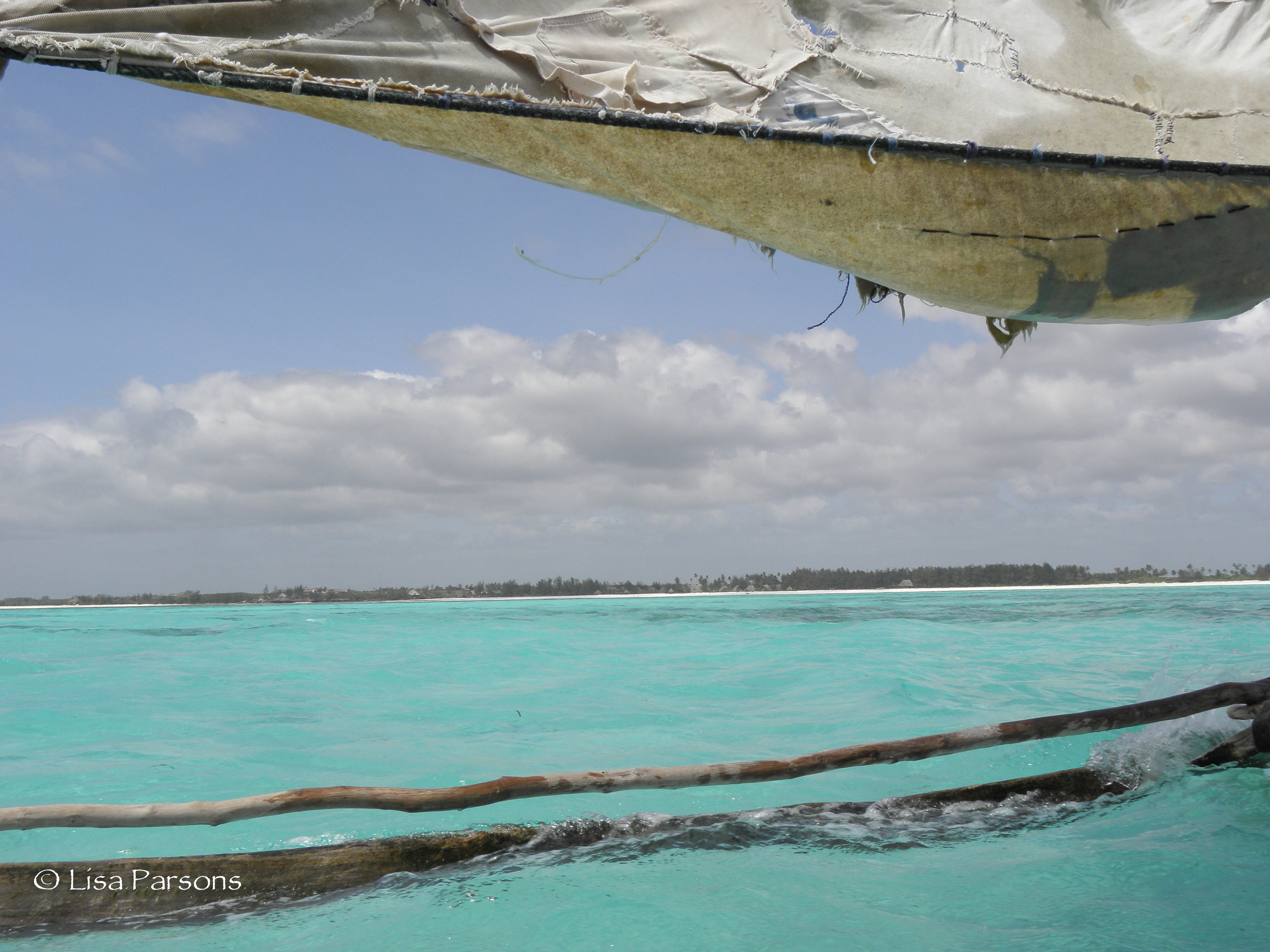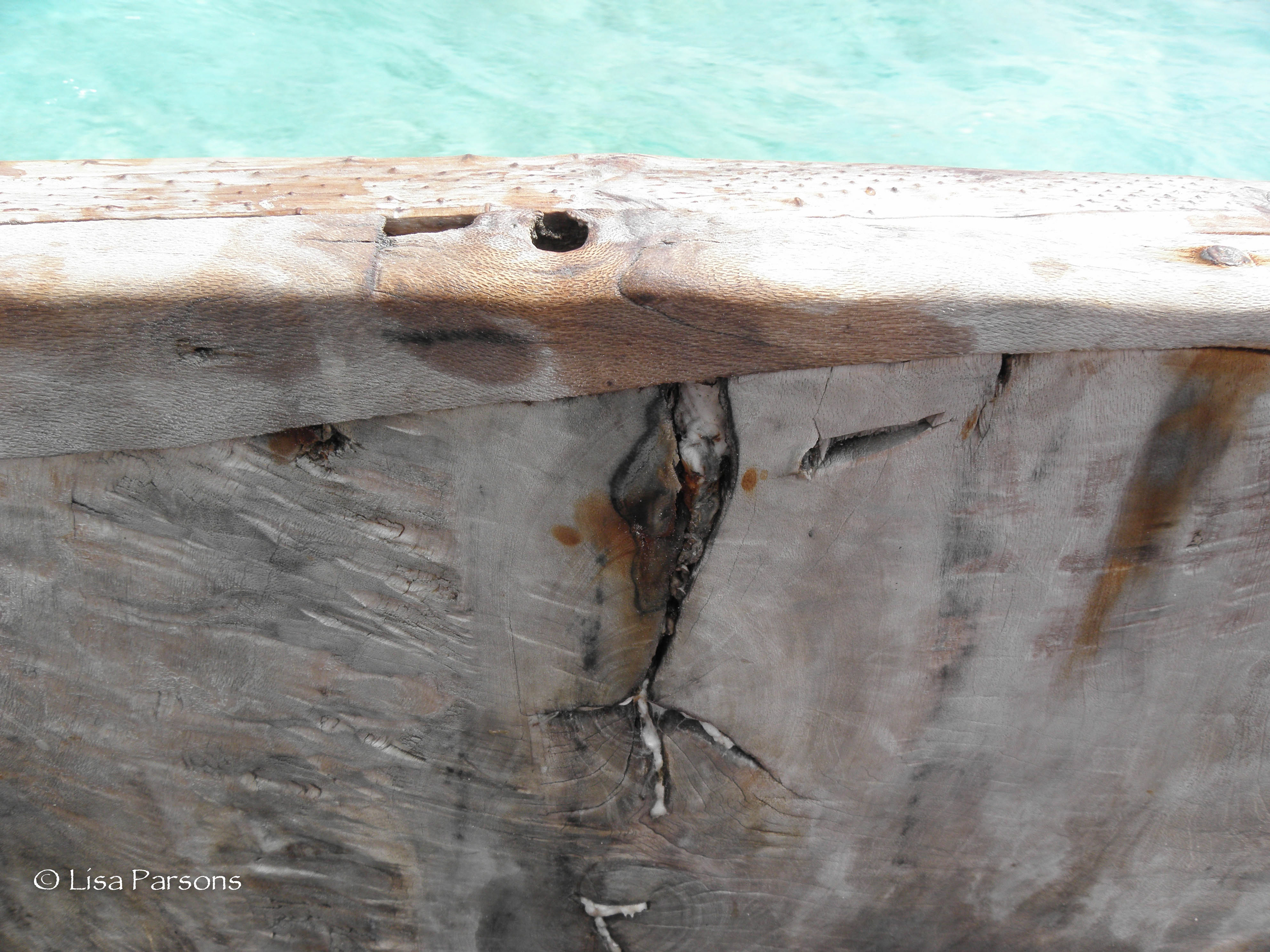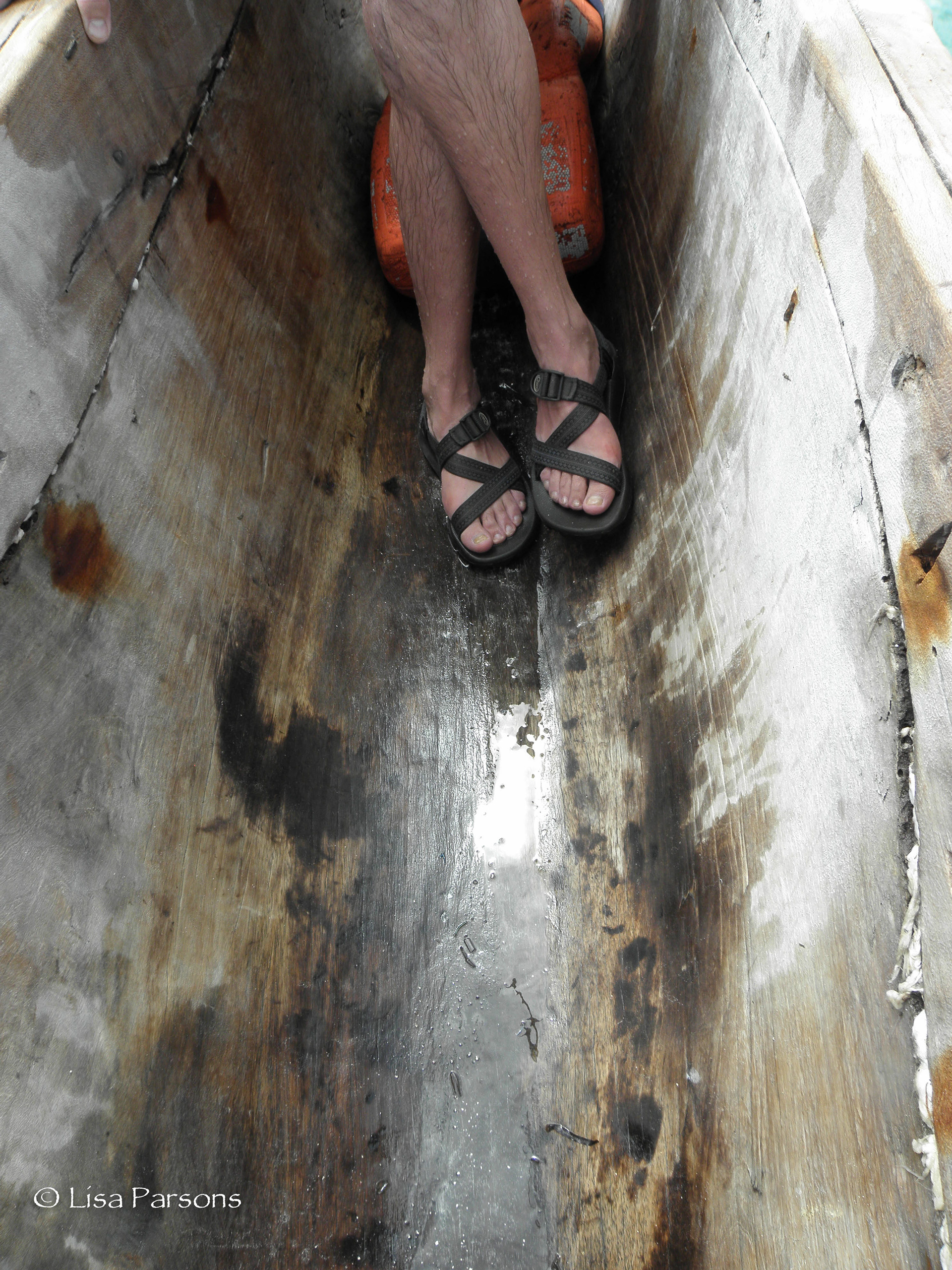 Teh floor.  This boat was carved out of local wood.
Any fabric was used to fix this sail including an old pair of white shorts.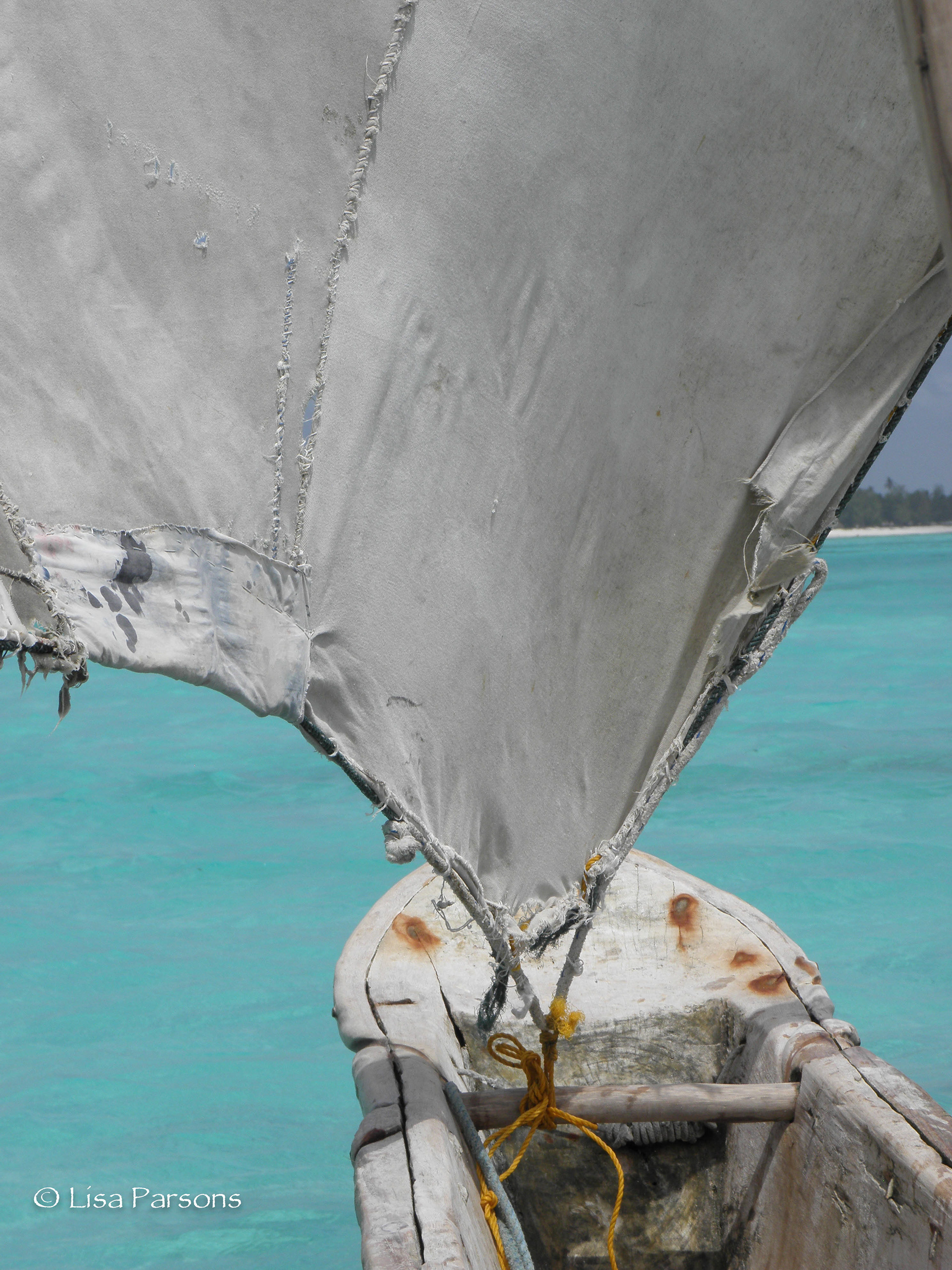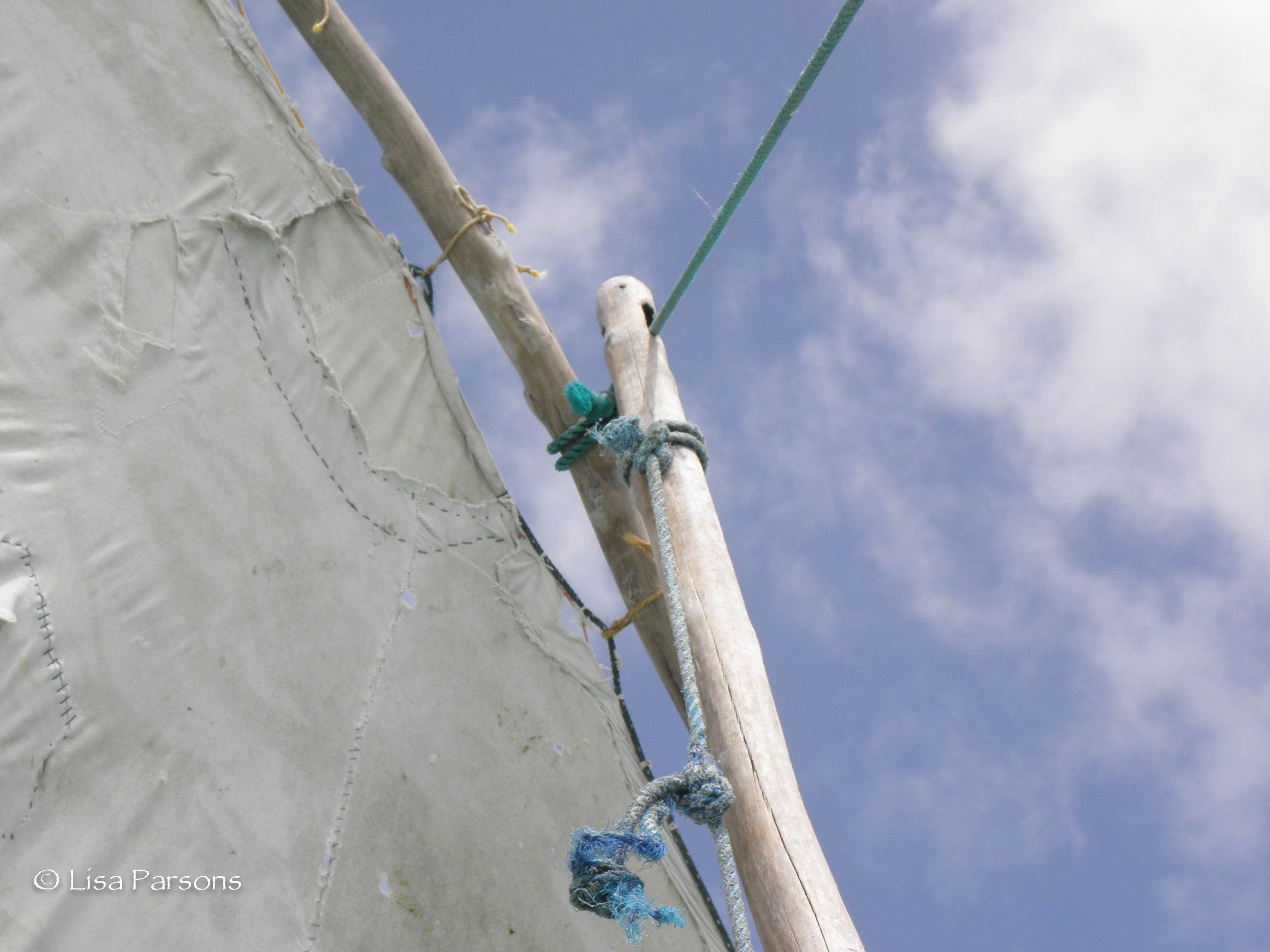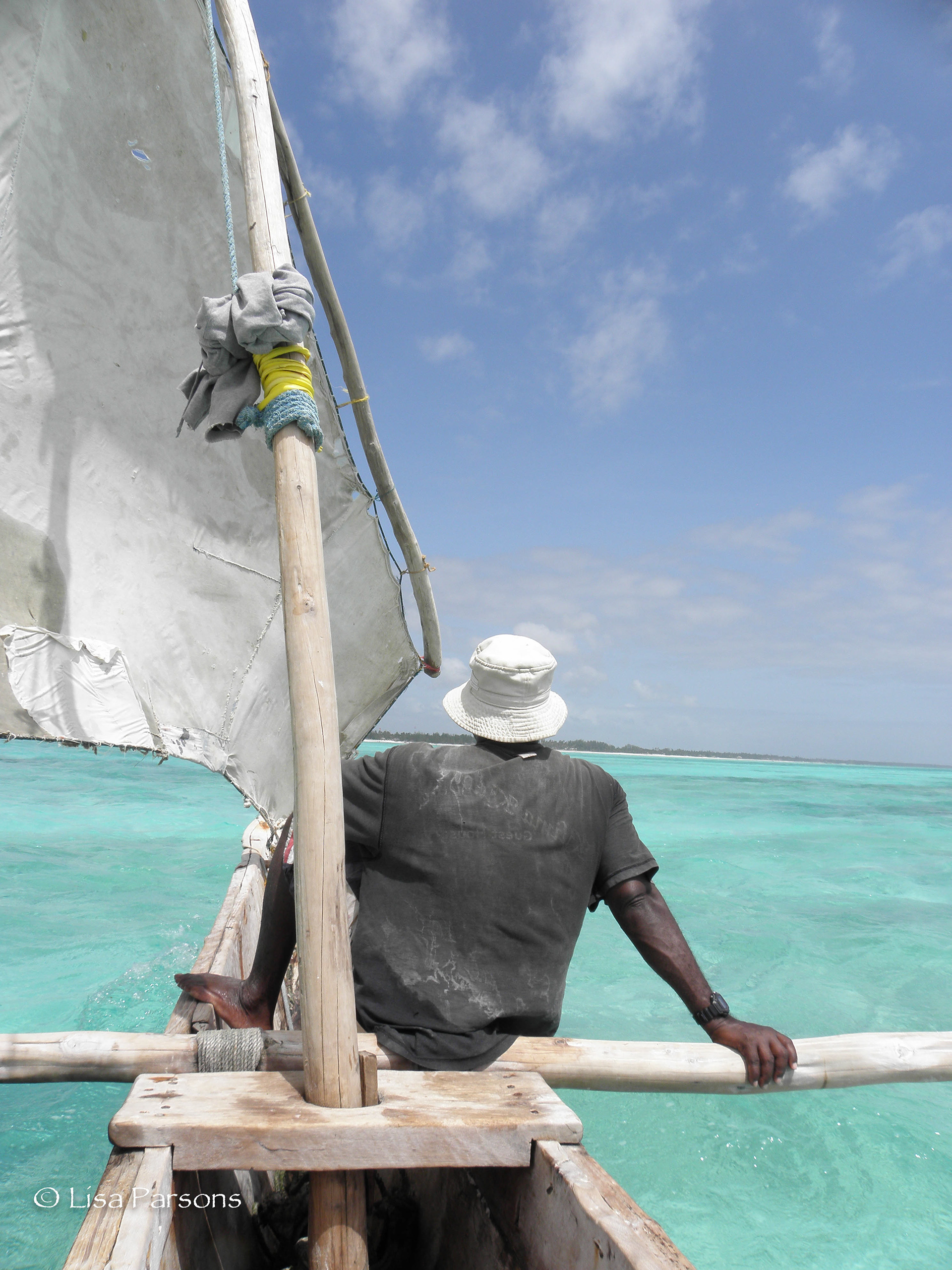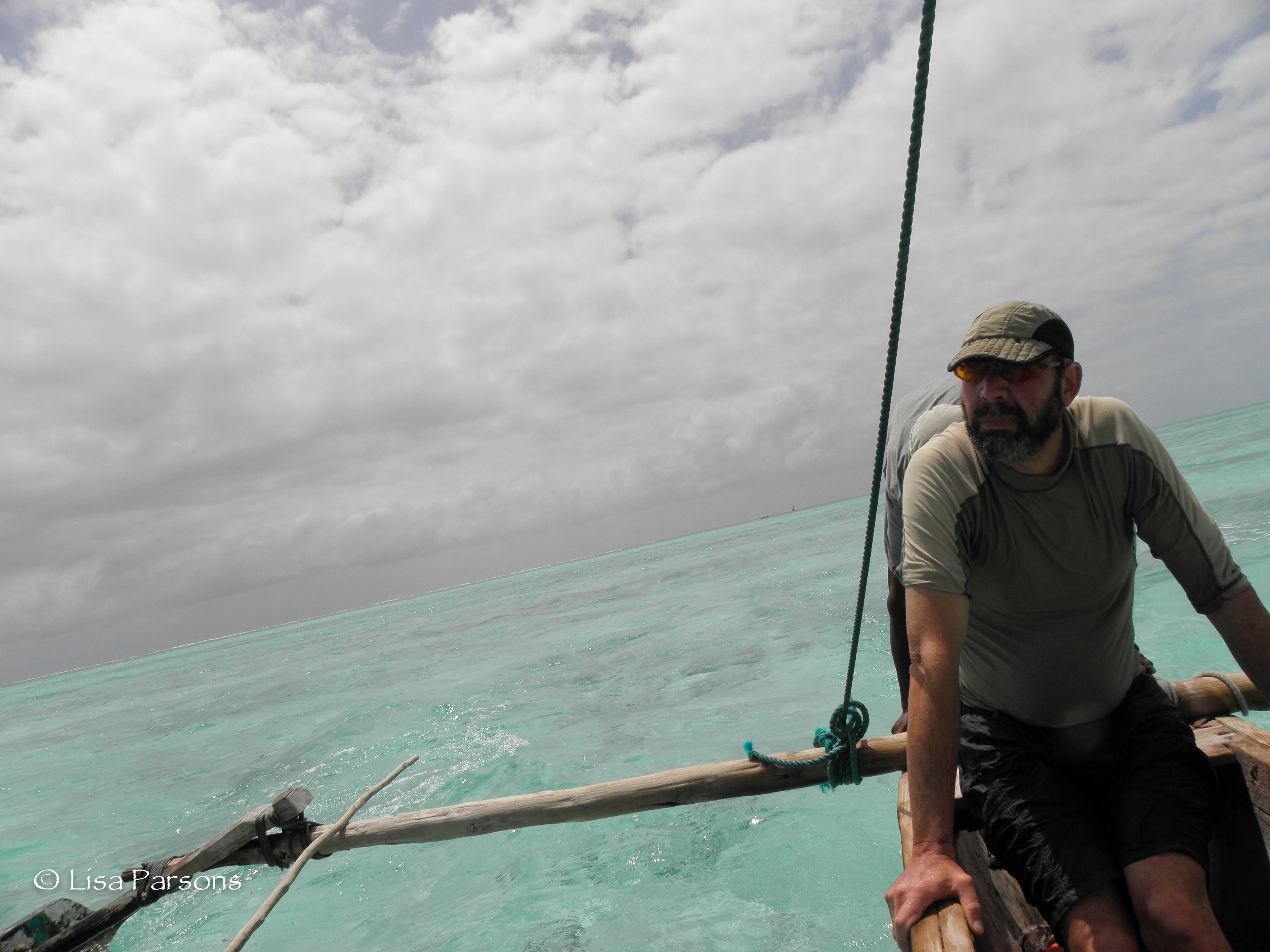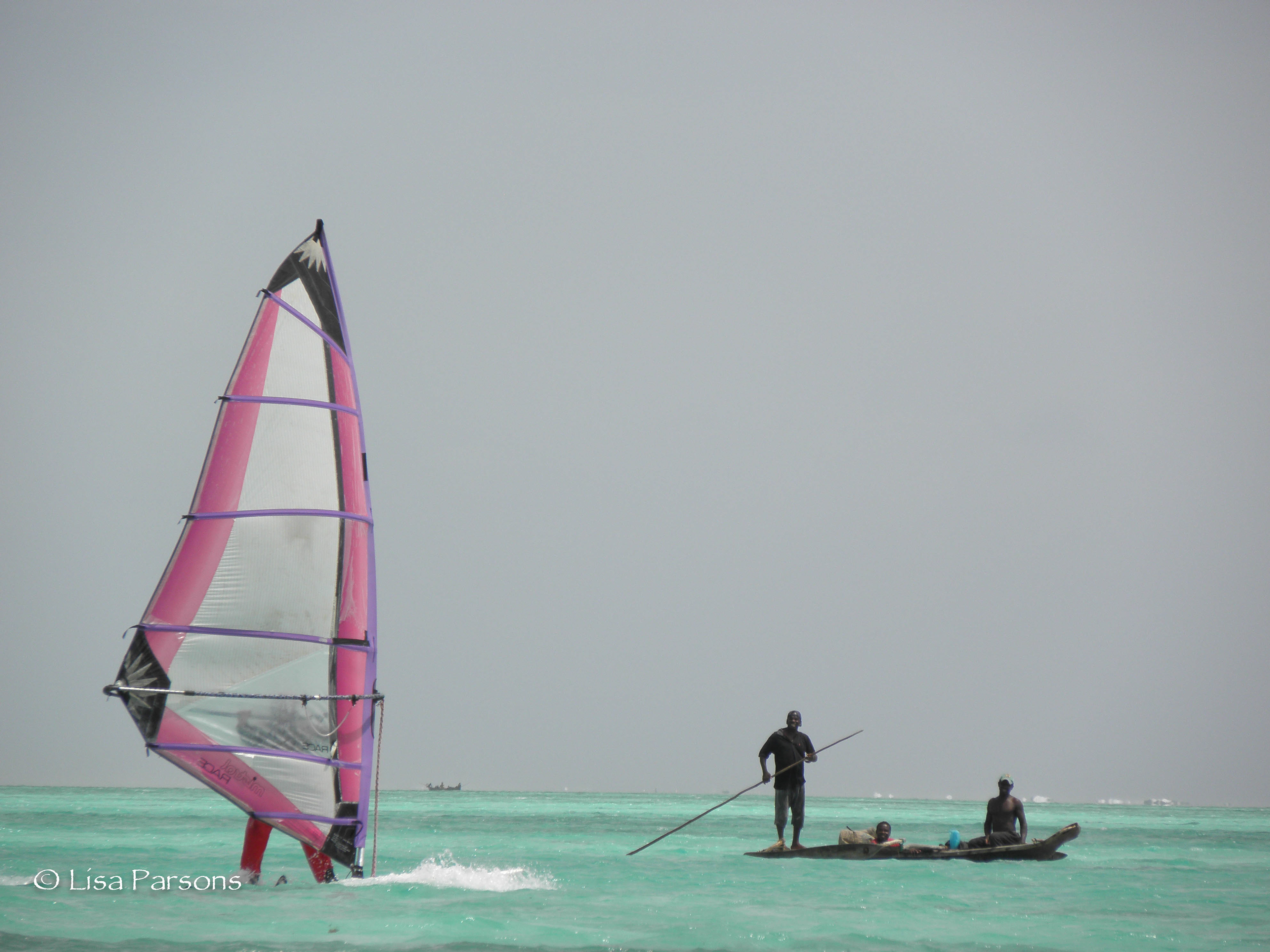 The past and the present.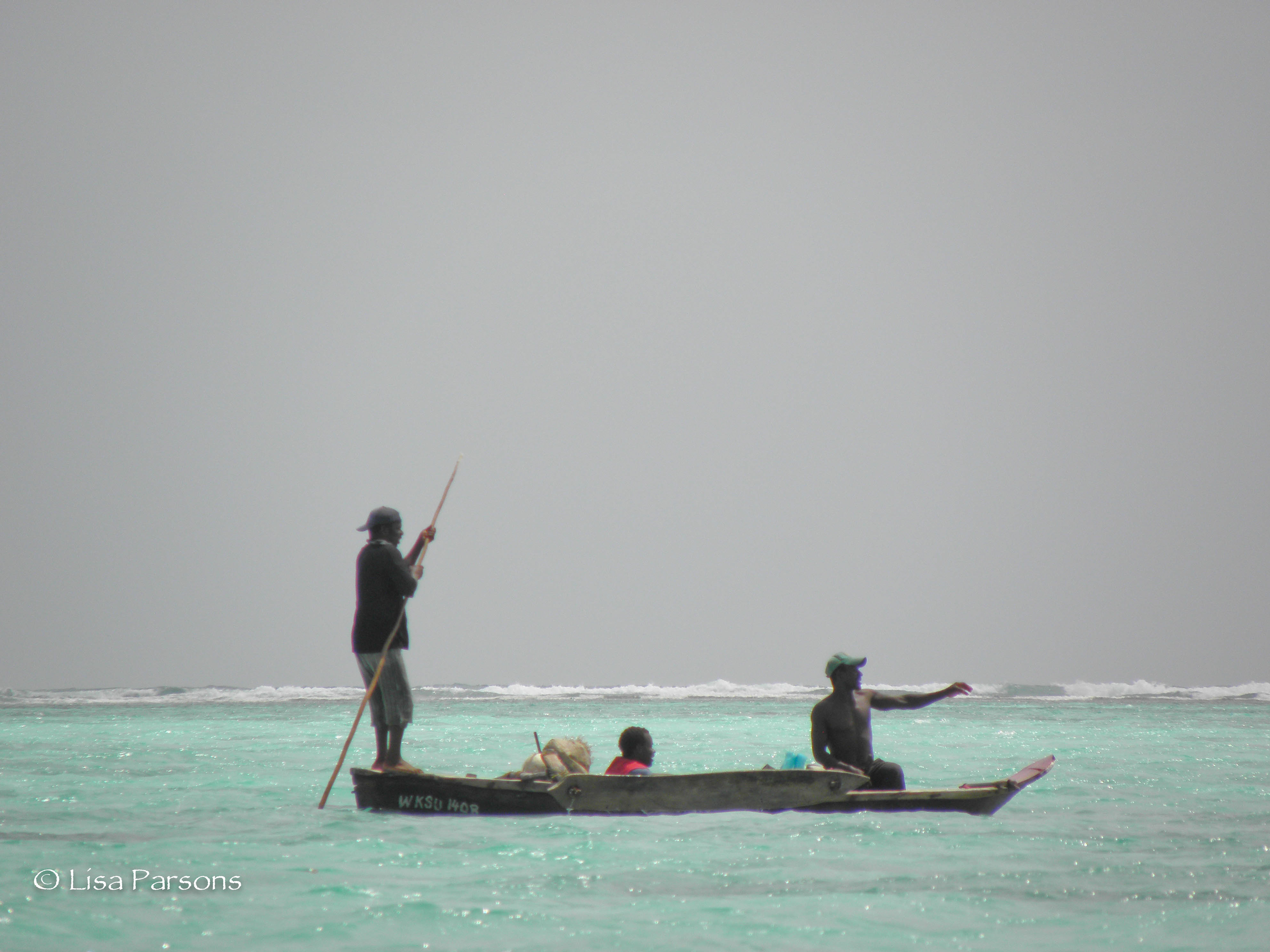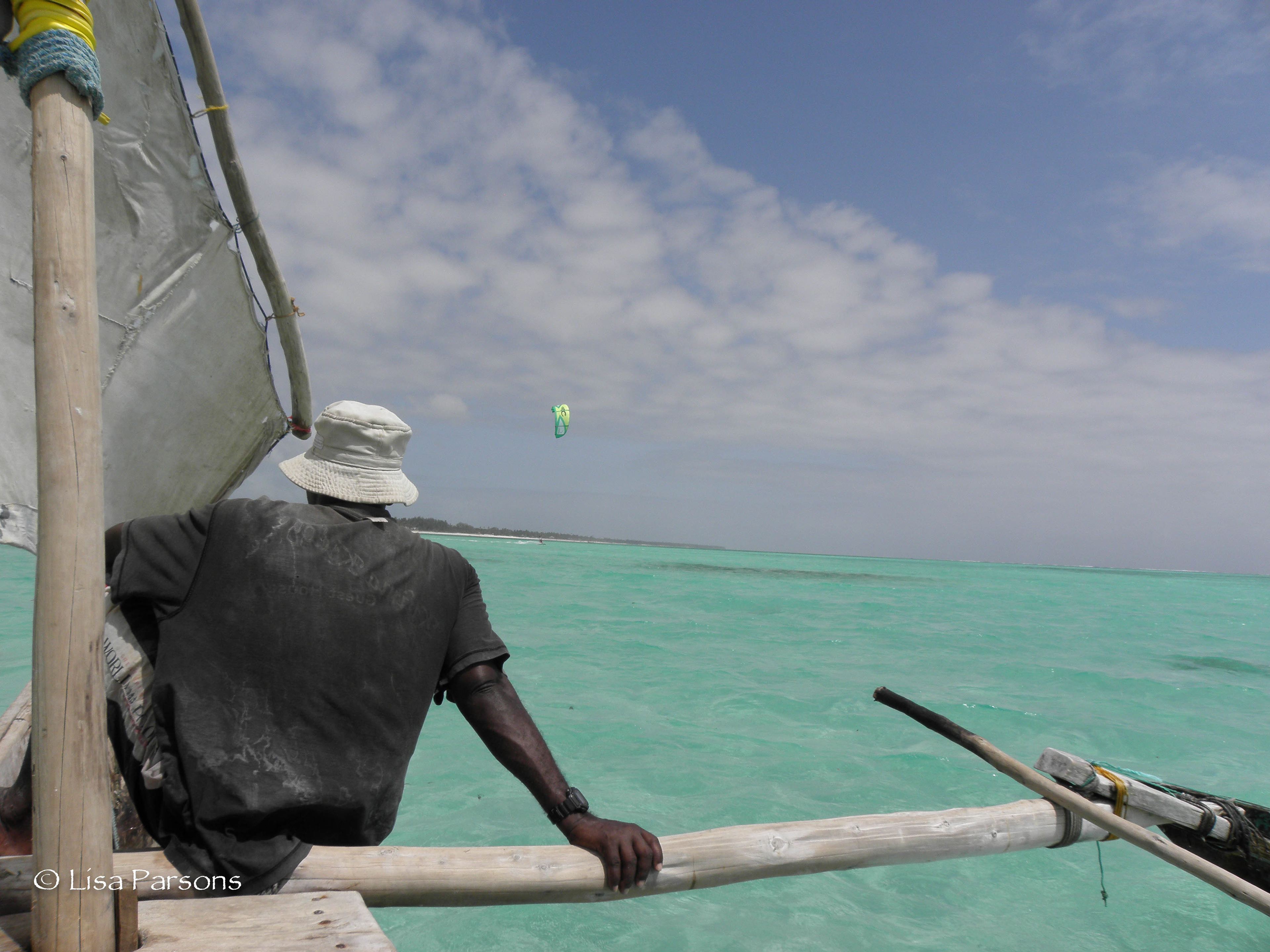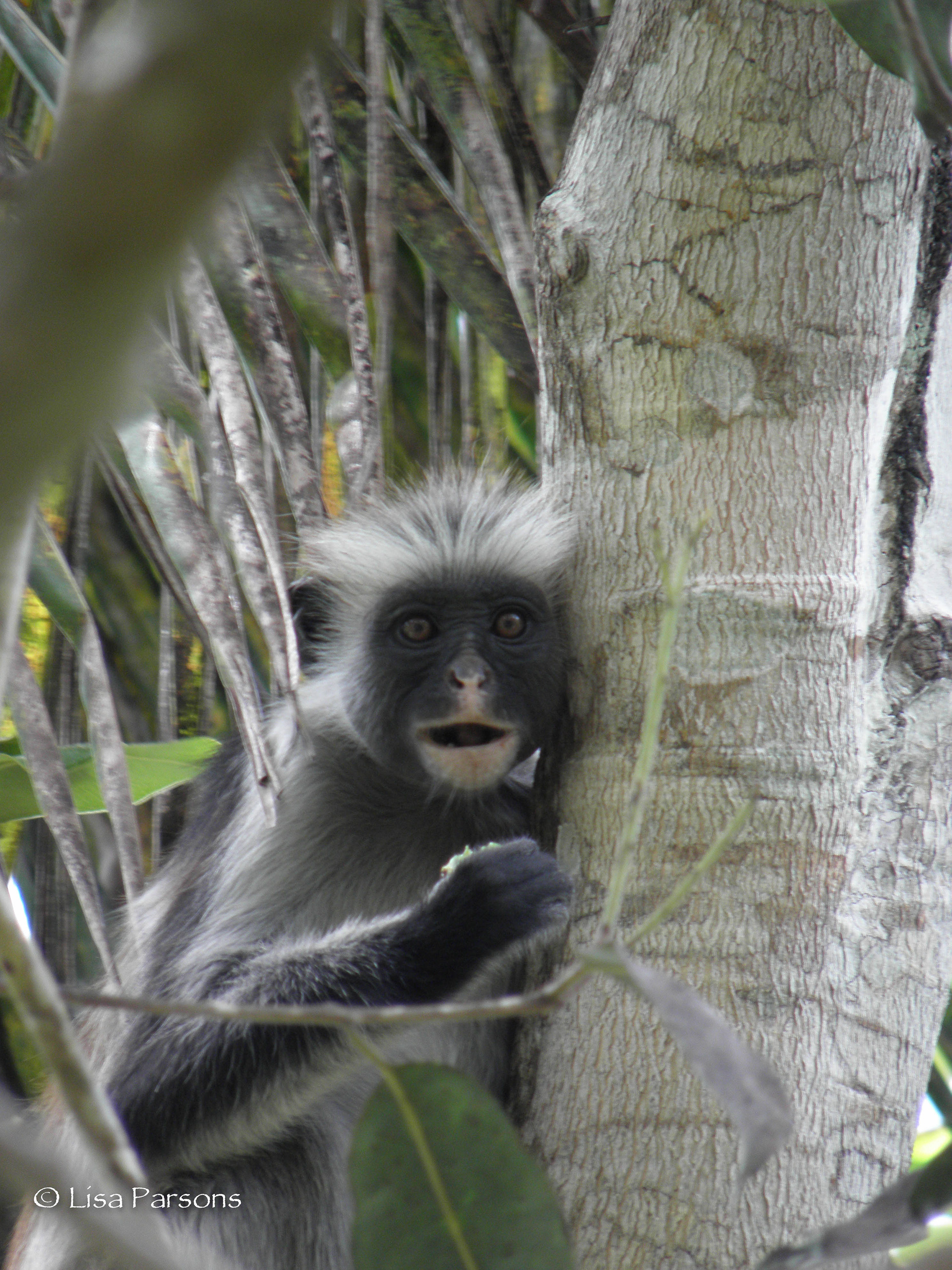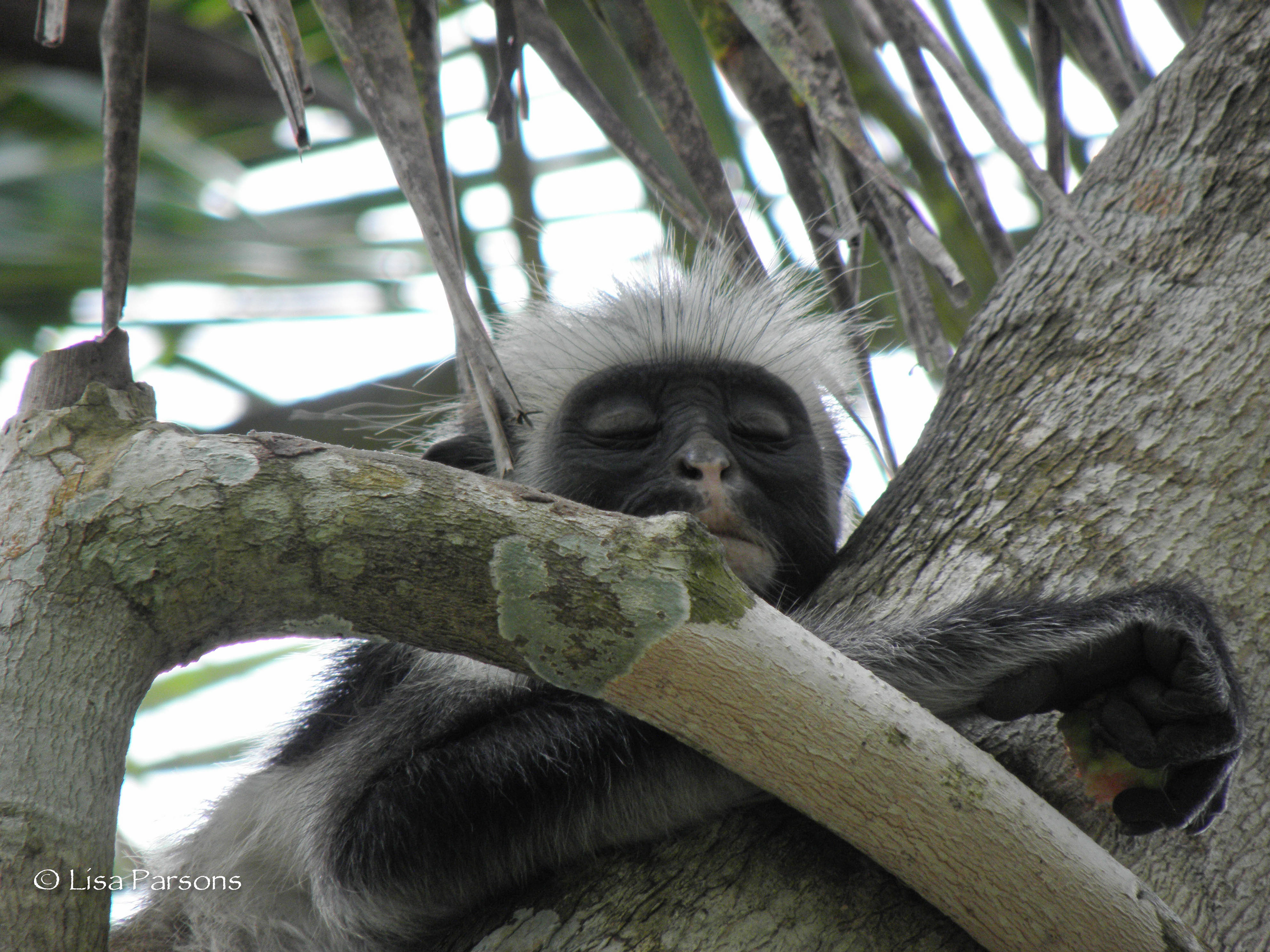 Red Colobus Monkey in the forests of Zanzibar.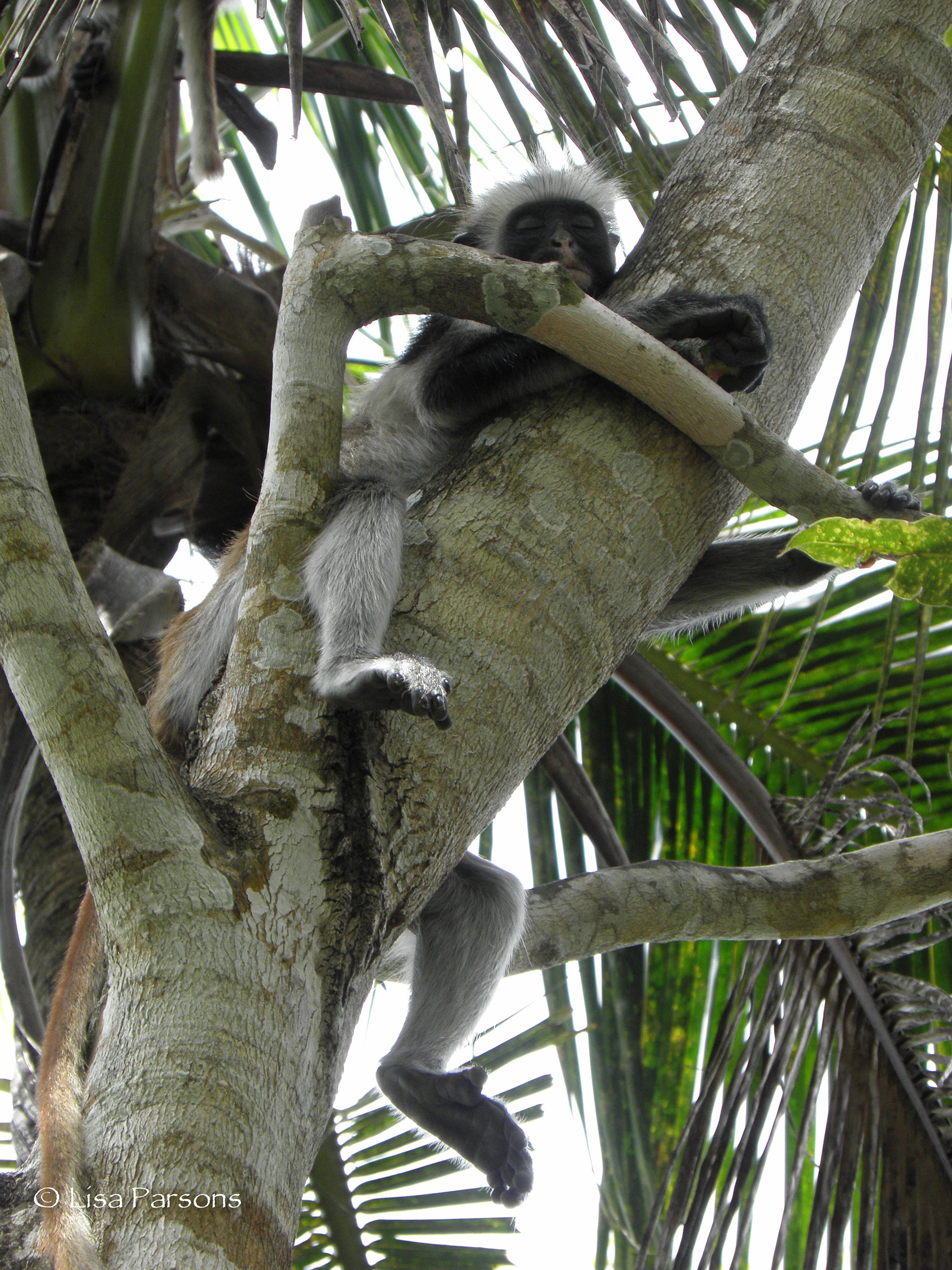 Red Colobus Monkey in the forests of Zanzibar.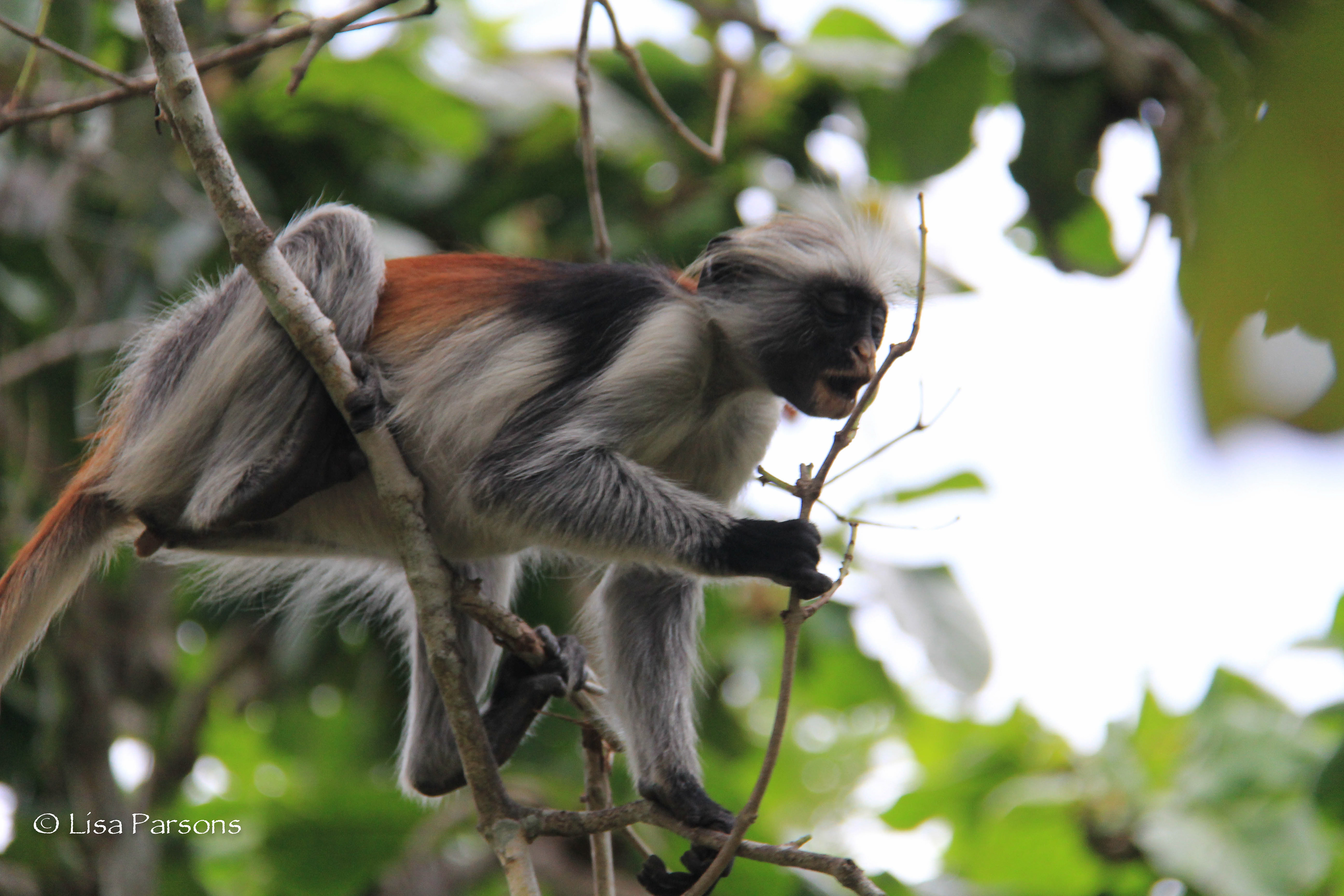 Red Colobus Monkey in the forests of Zanzibar.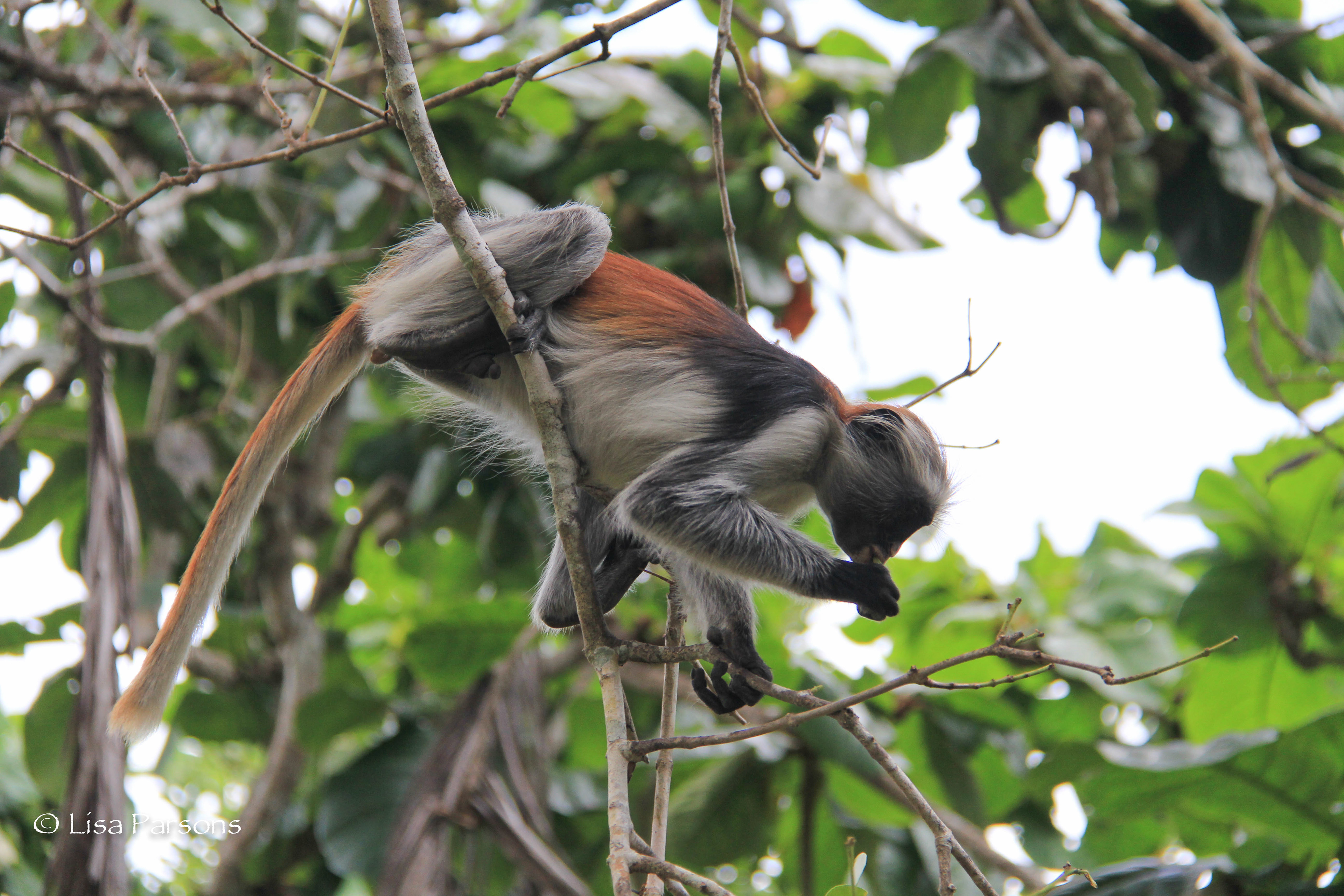 Red Colobus Monkey in the forests of Zanzibar.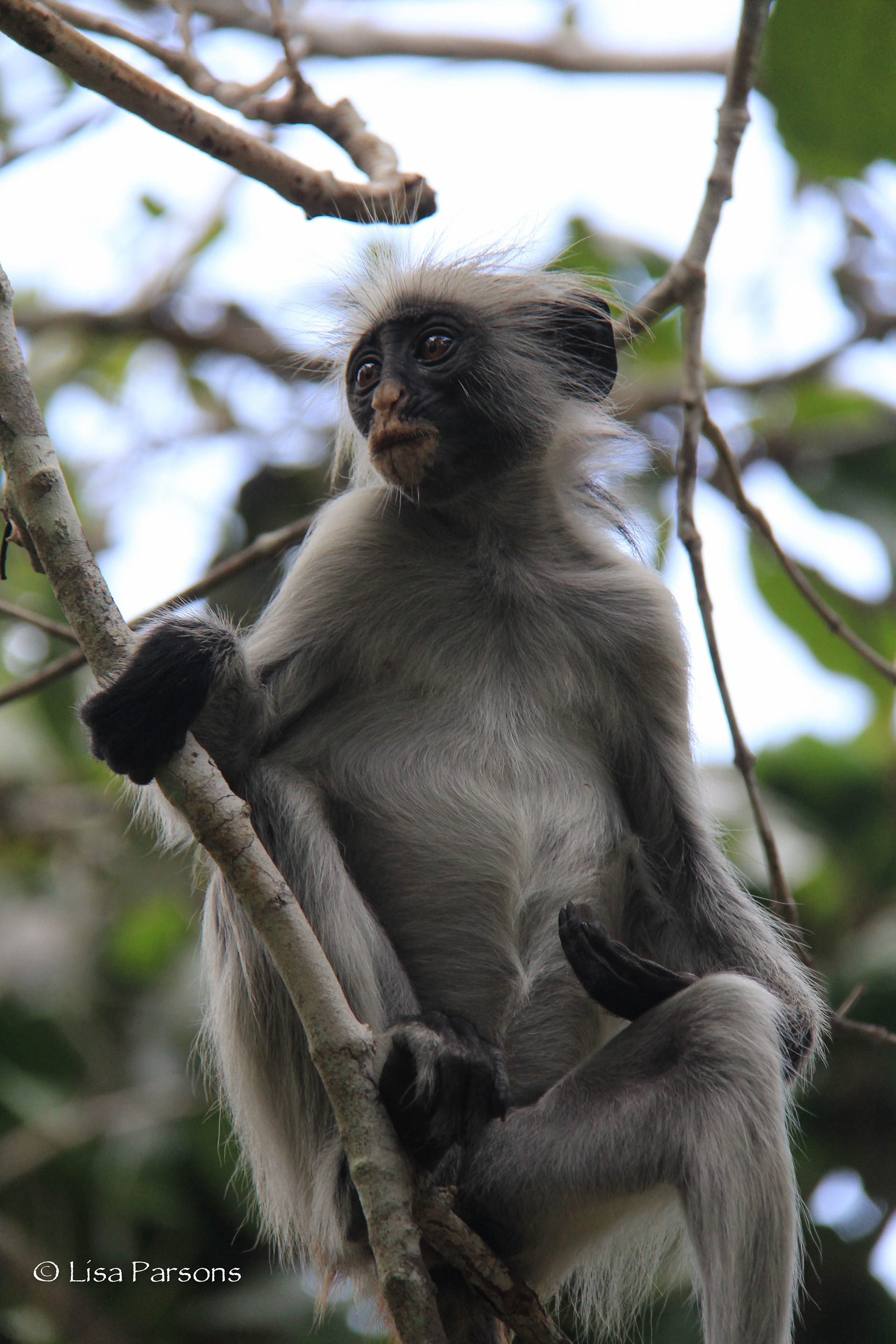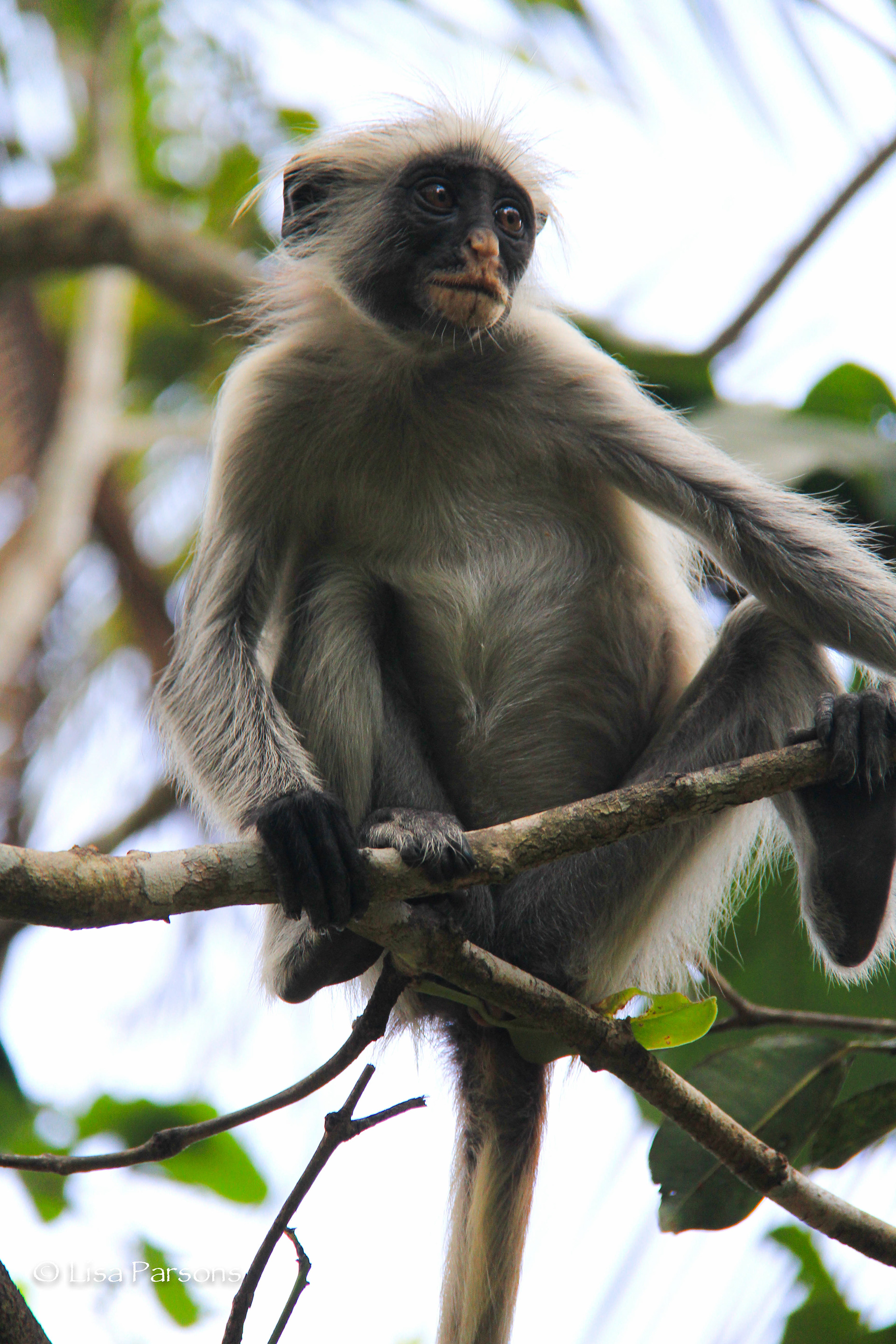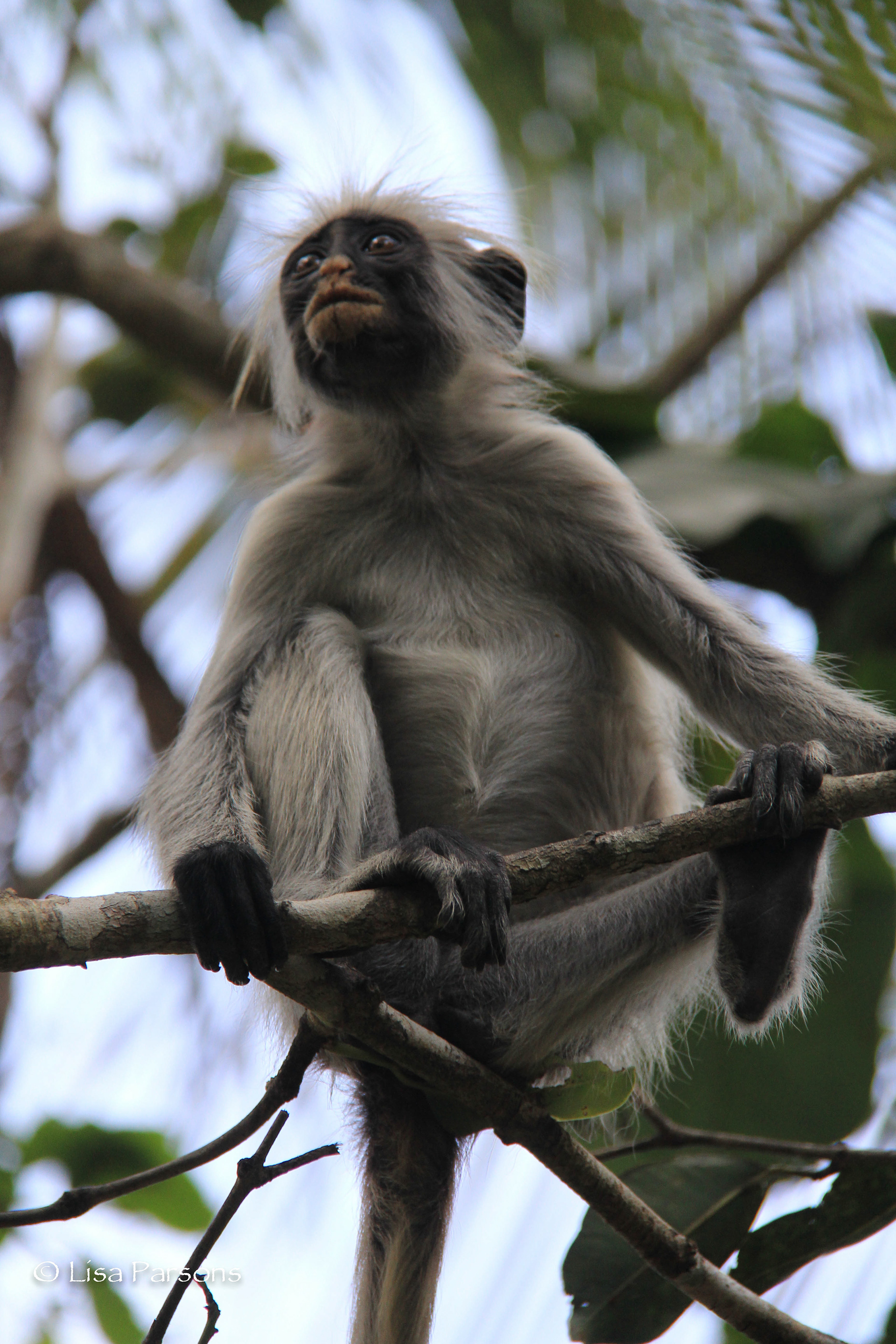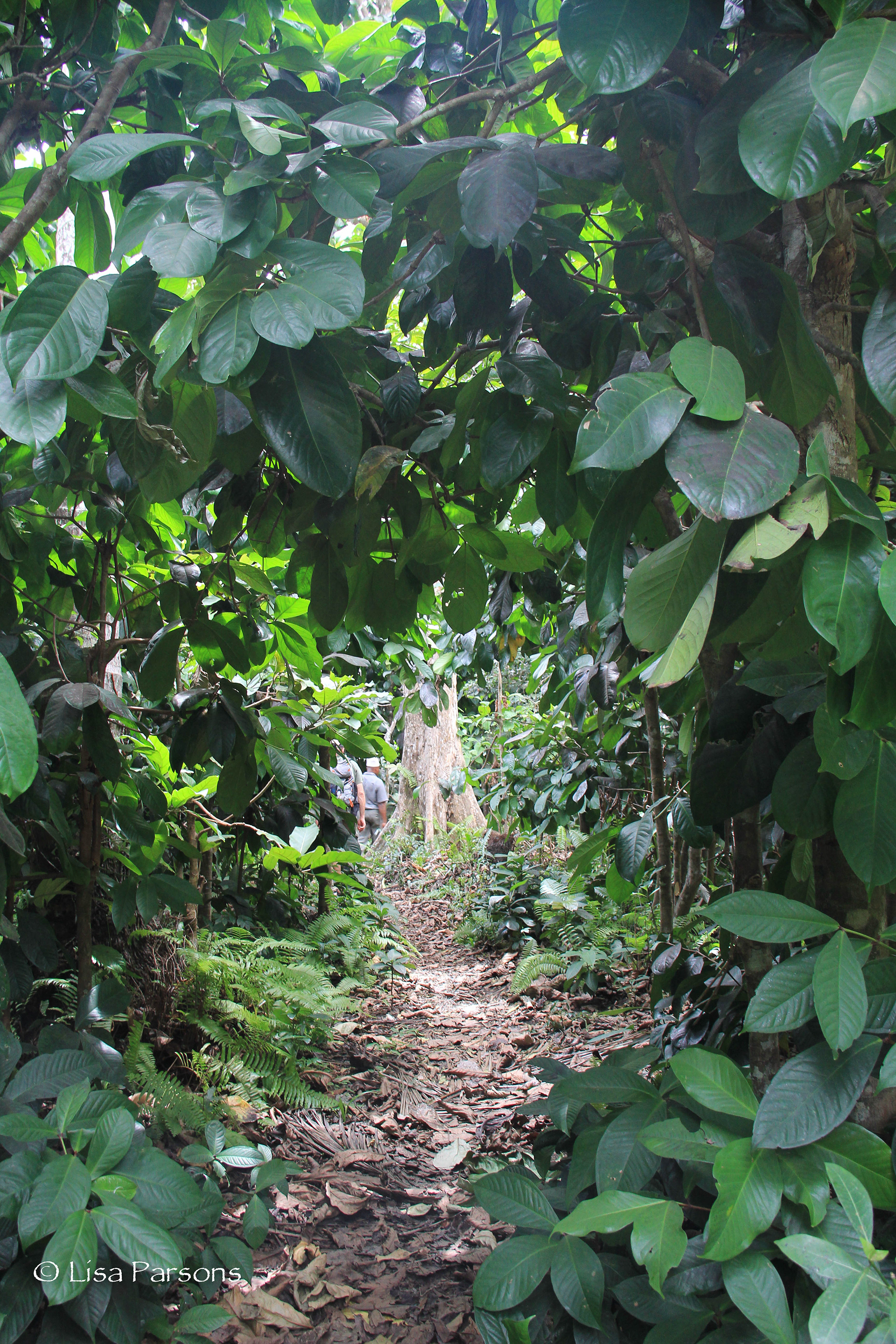 Trail through the jungle.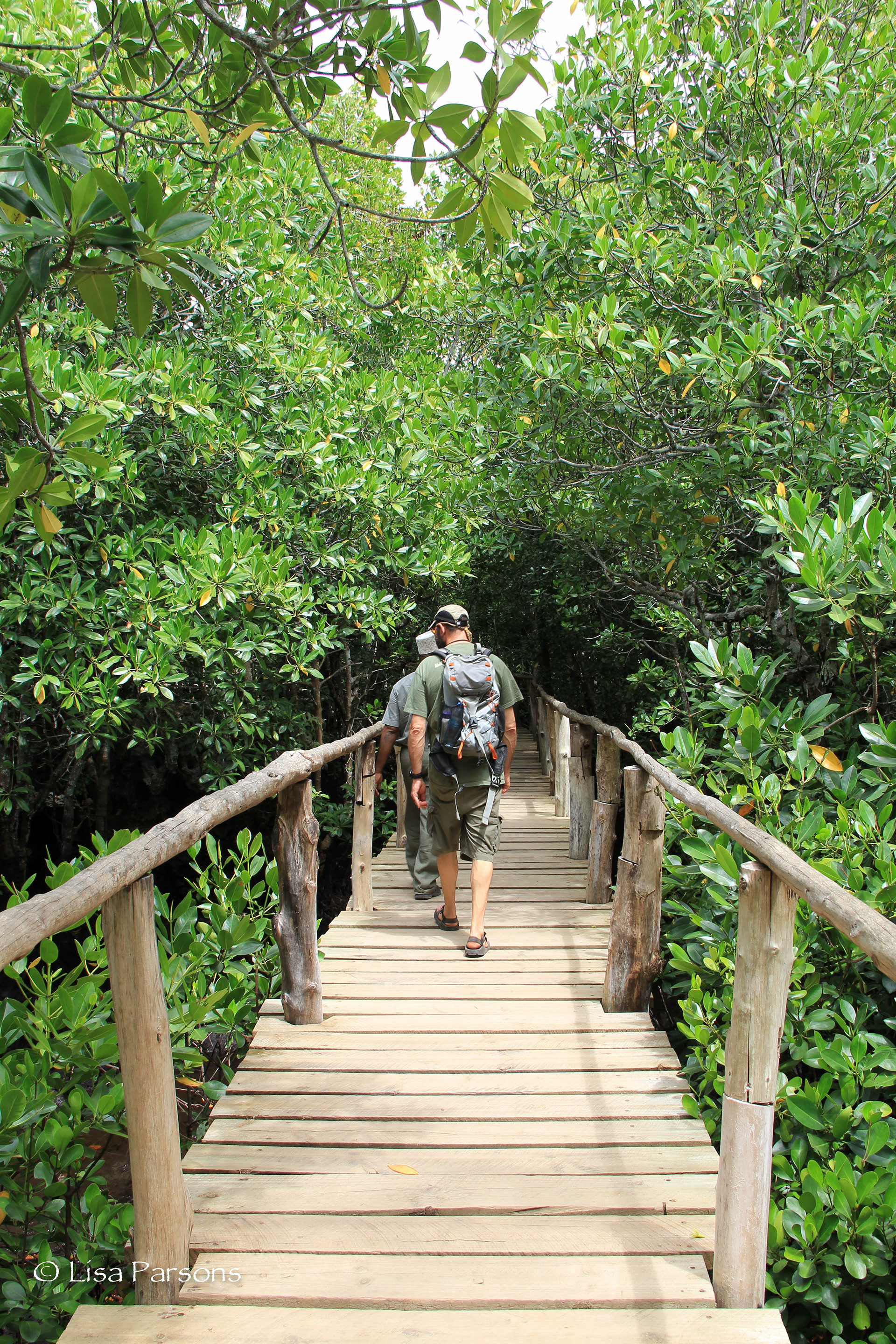 Boardwalk through the mangrove lagoon.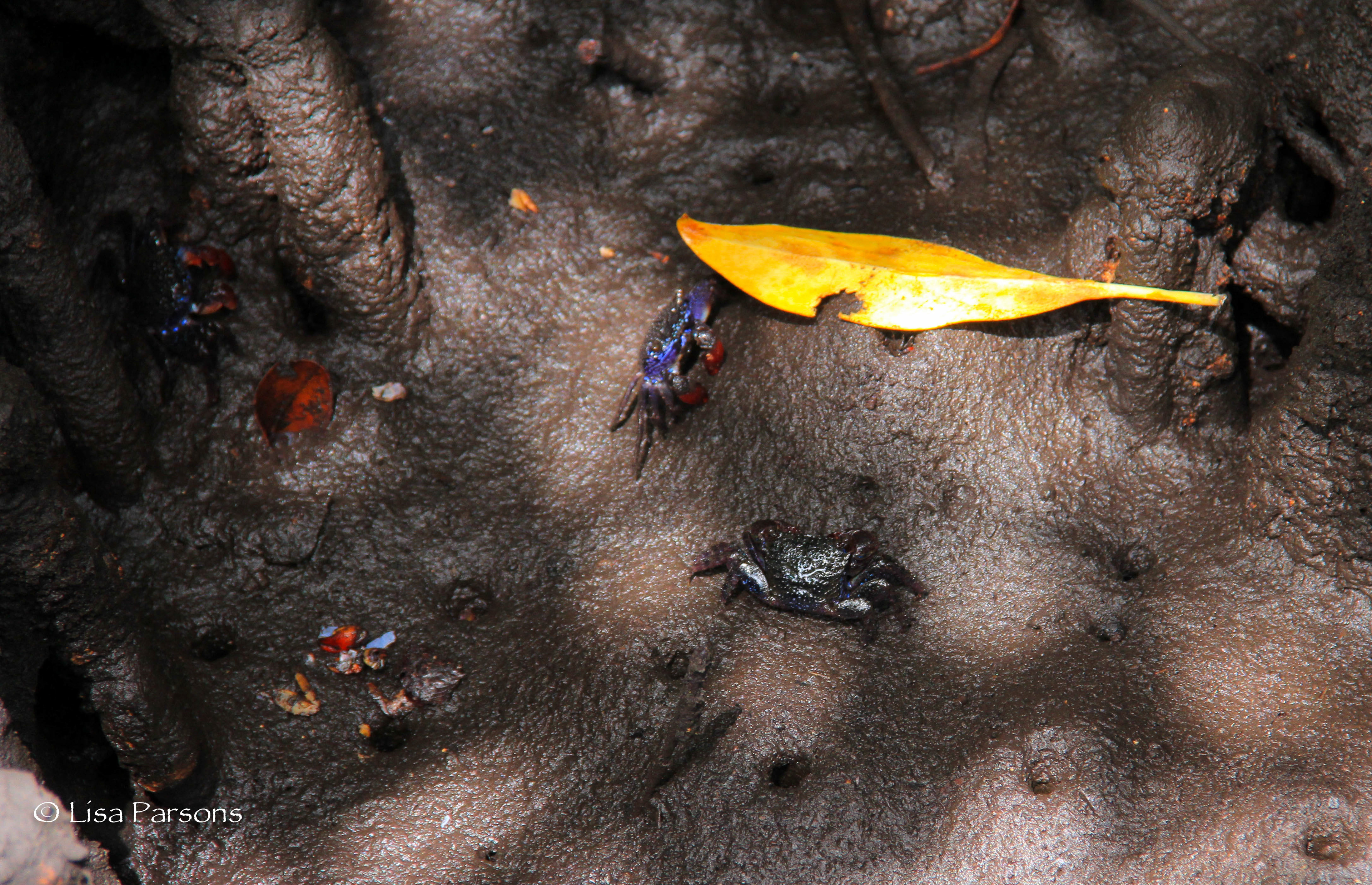 Colorful crabs in the mud.