Day three was our longest day.  We hiked over twelve miles to our last camp.  It was mostly on roads along flatter valleys.
The morning was cold and we discovered beautiful ice designs in frozen mud puddles and frozen streamlets.  We passed a number of Llamas and green lush wetlands along the way.
This gave way to flatter valleys. We hiked around a large lake.  We saw our first car in days as well as our first town.  The town was empty because everyone was away at the market.  It was weird eating on a stone table outside a hostel and not a single person could be seen.
Another eerie part of the day was was hiking up around an old abandoned mine.  That sat on a hillside.  You realize that mining is everywhere in Bolivia.  Even in a National Park.  In searching for some info on Maria Lloca I found this article on
Women Mining in the Potosi region.
The knee was very painful but just severly bruised so I was able to walk on it. 
Camp that night was incredible.  I had the opportunity to finally take some night shots of the mountain right from the door of my tent.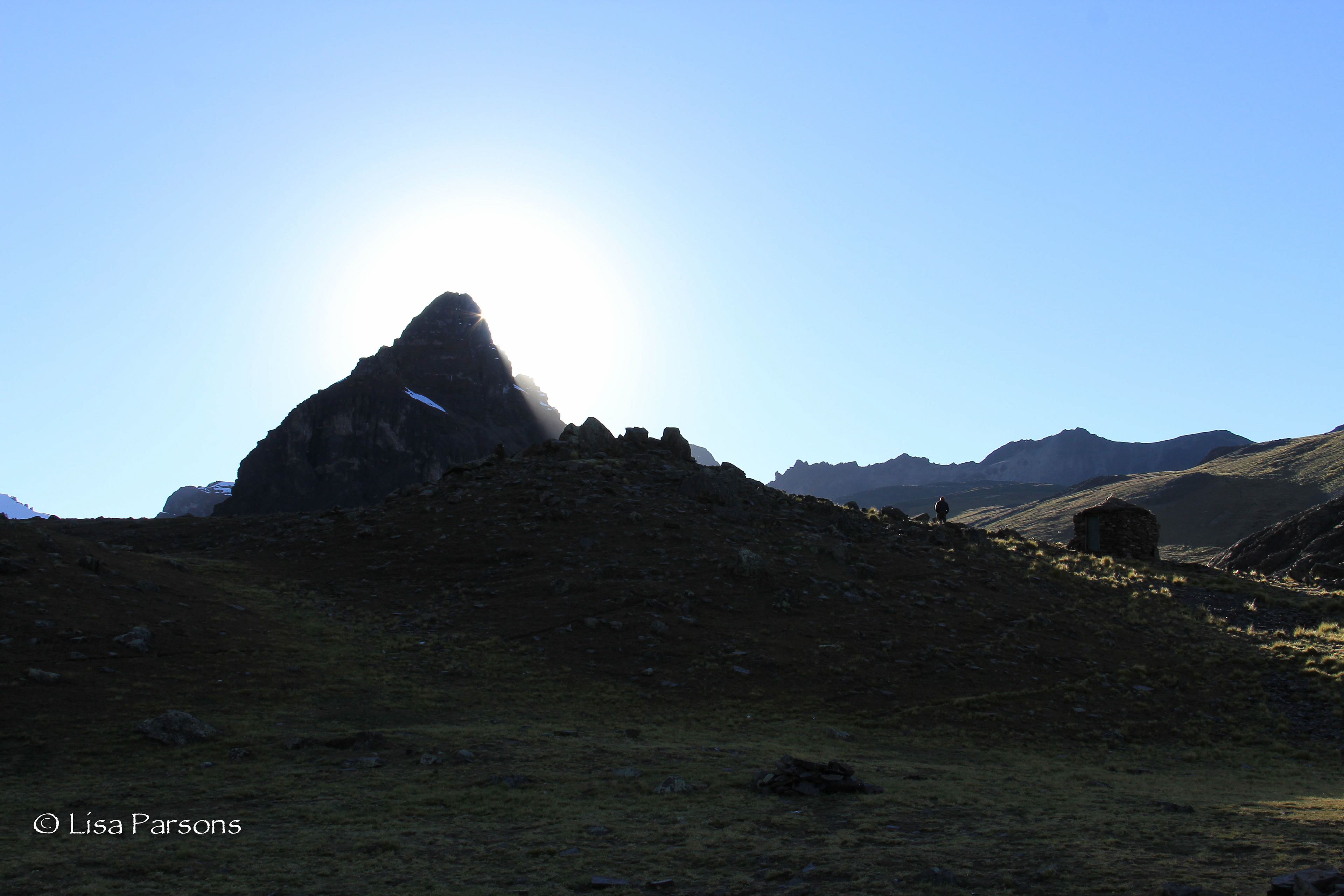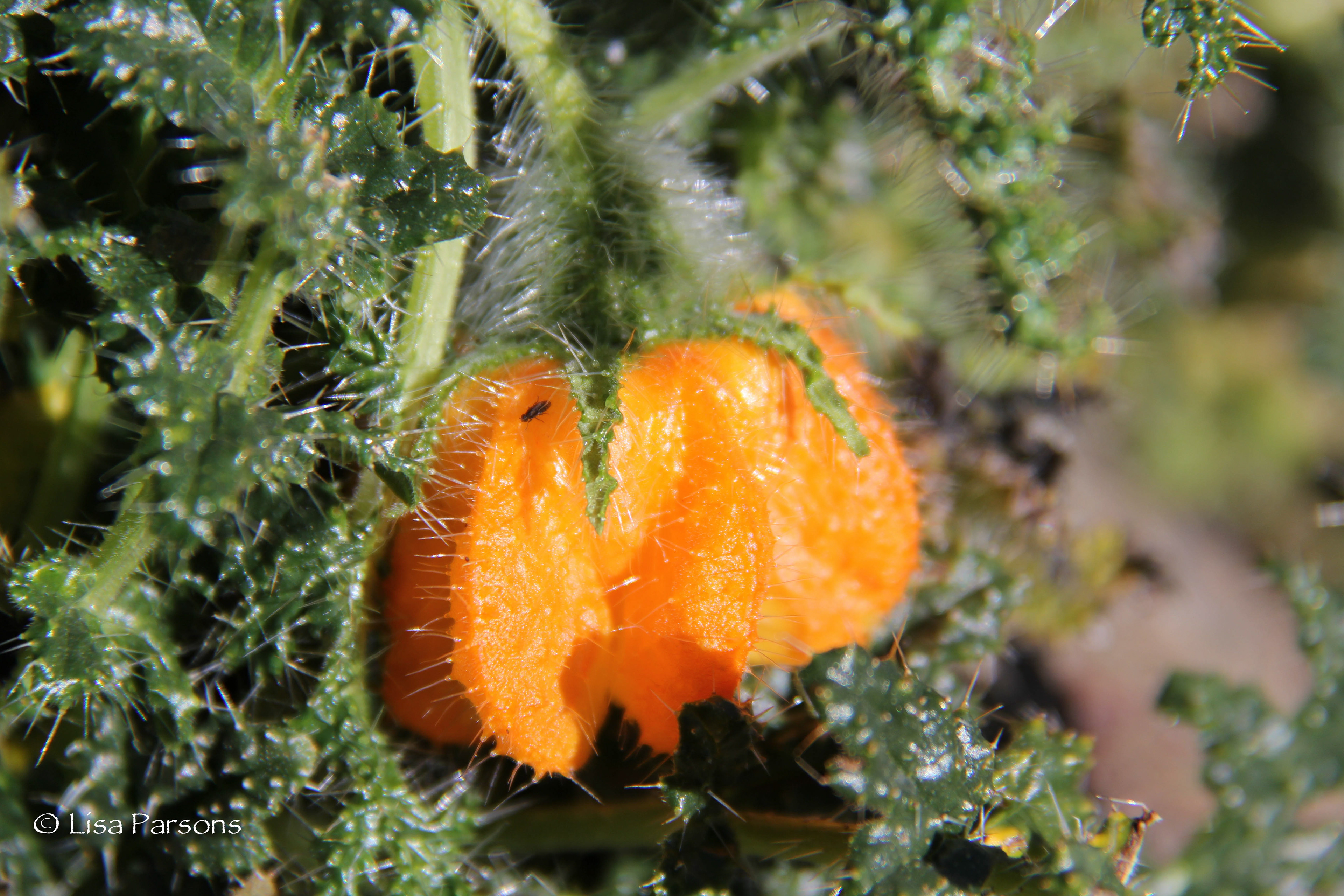 A succulent fruit with a mean defense system!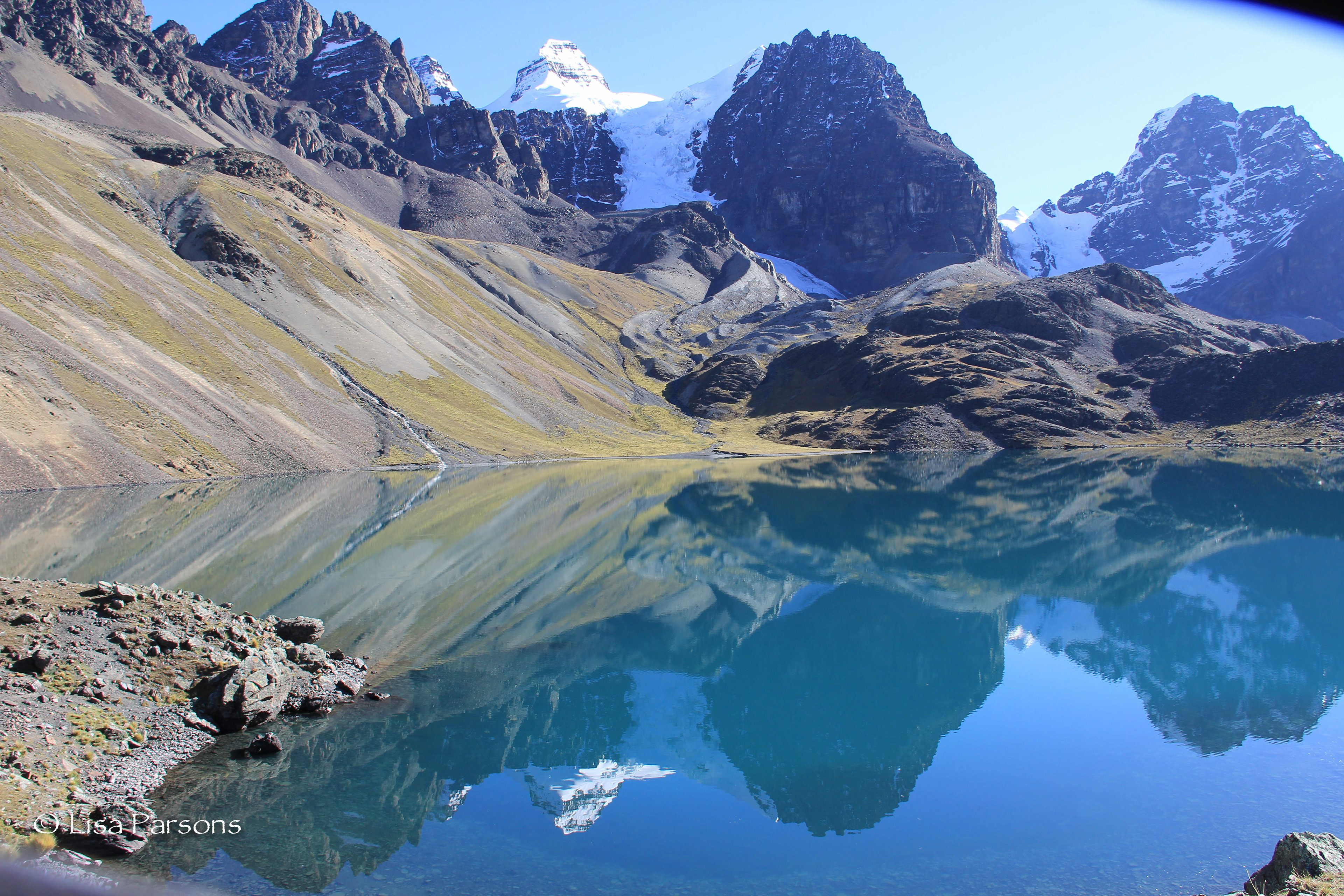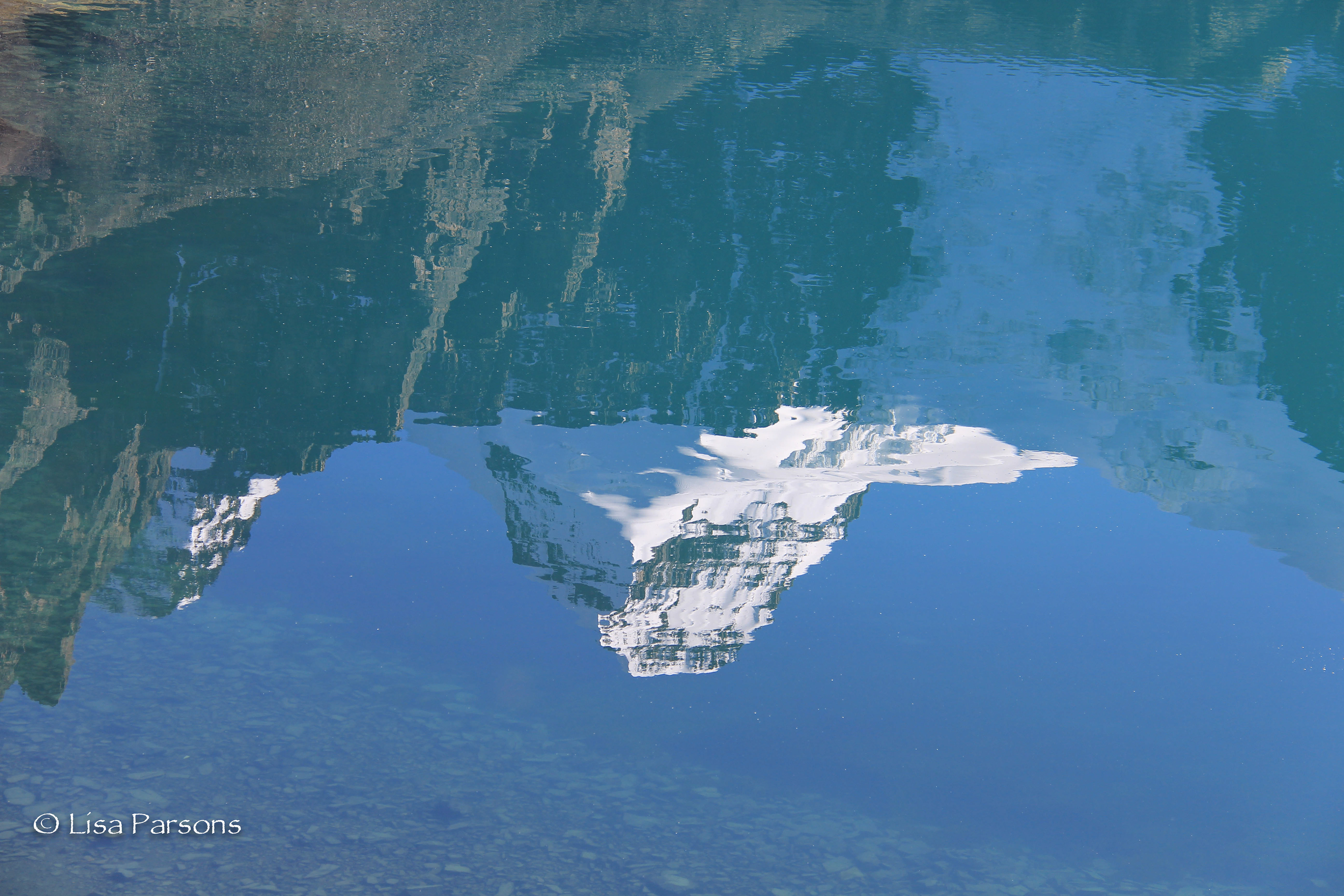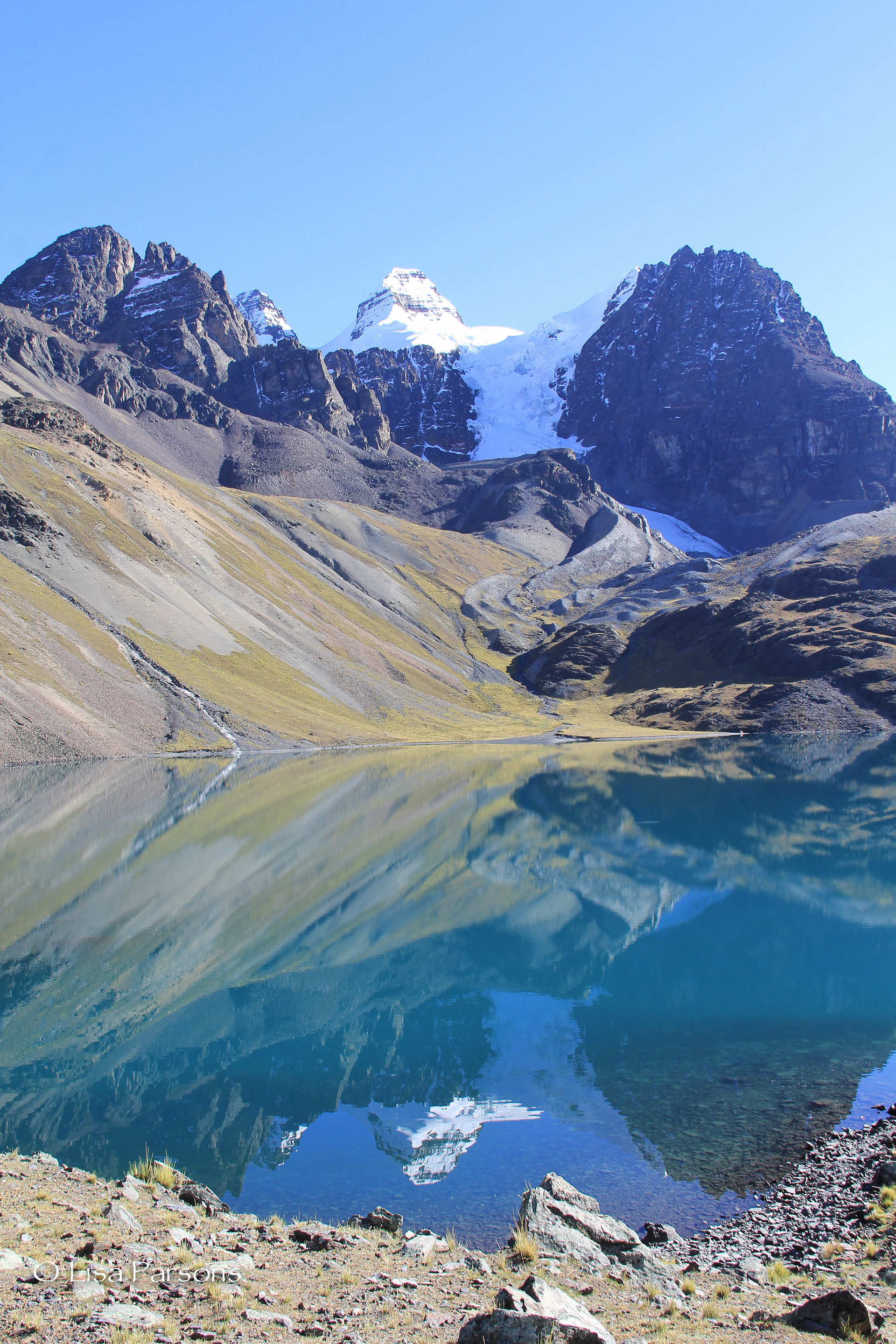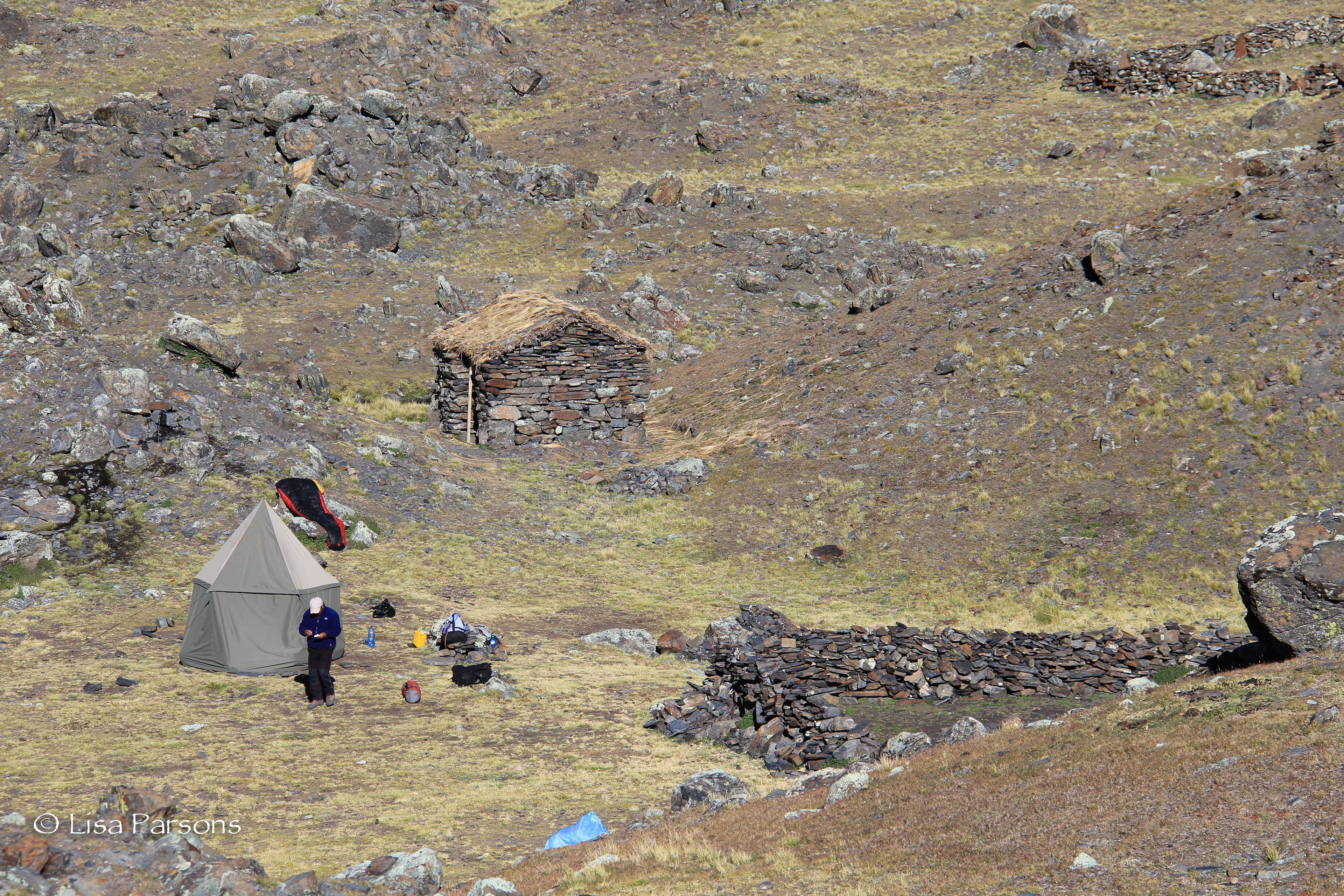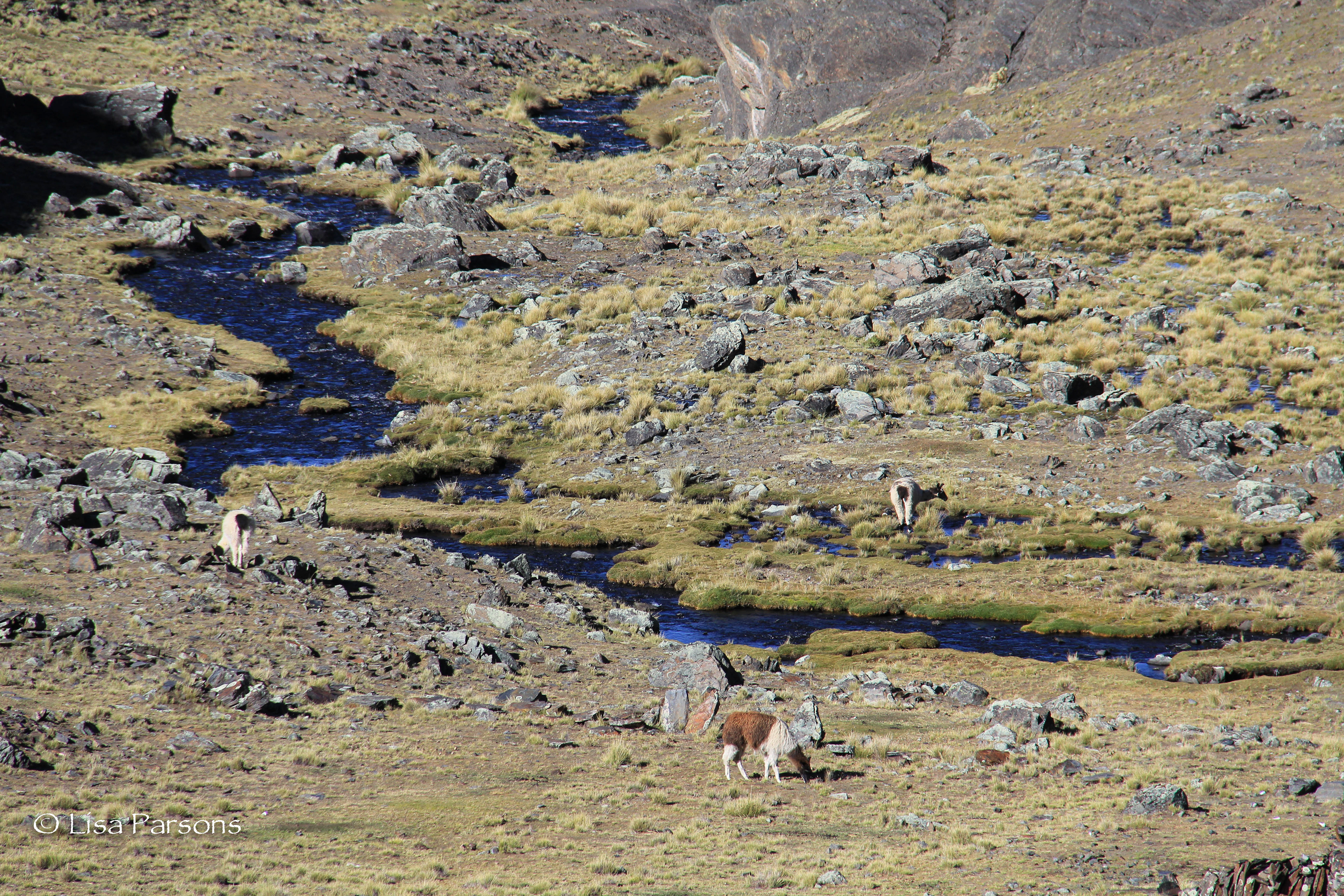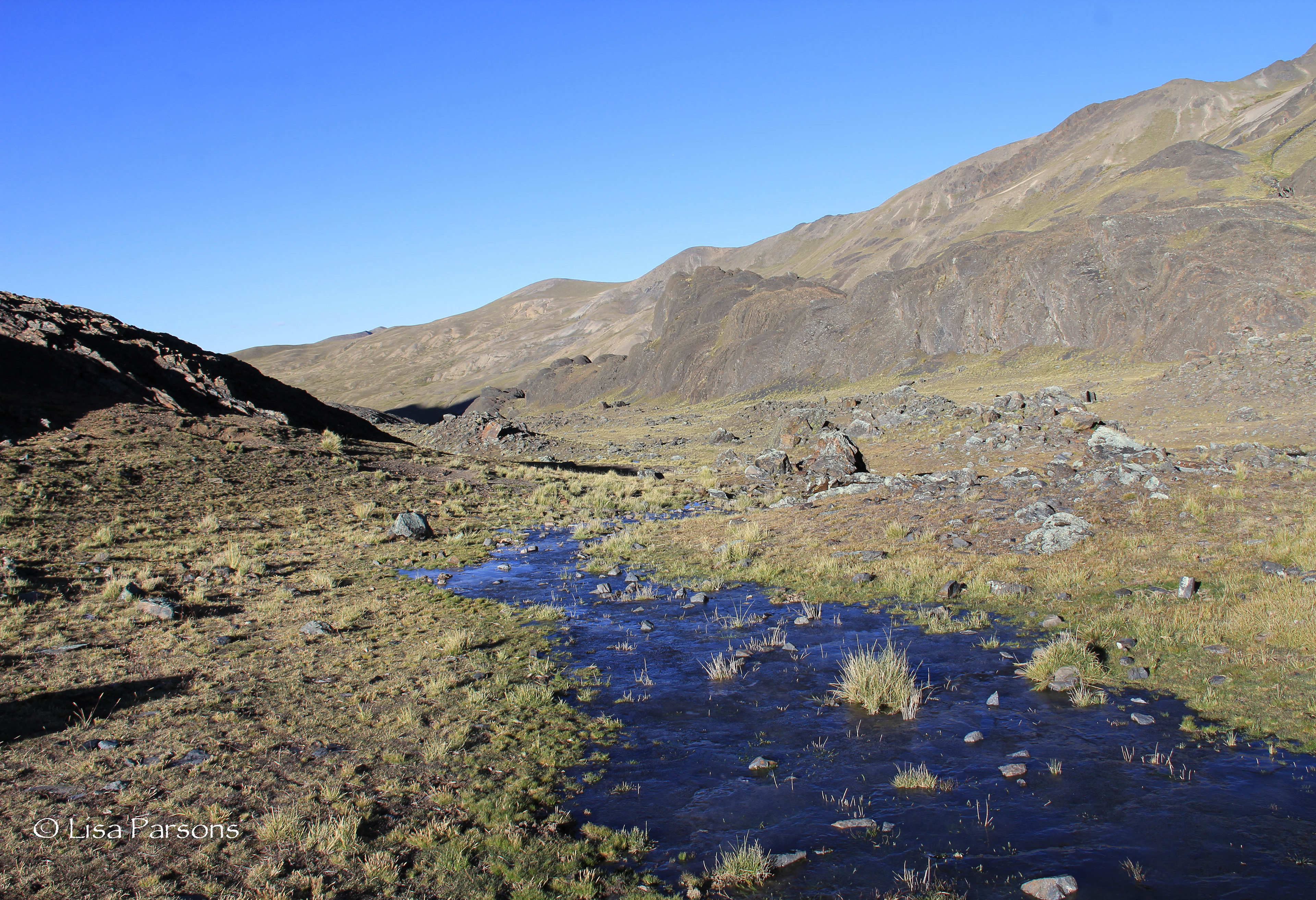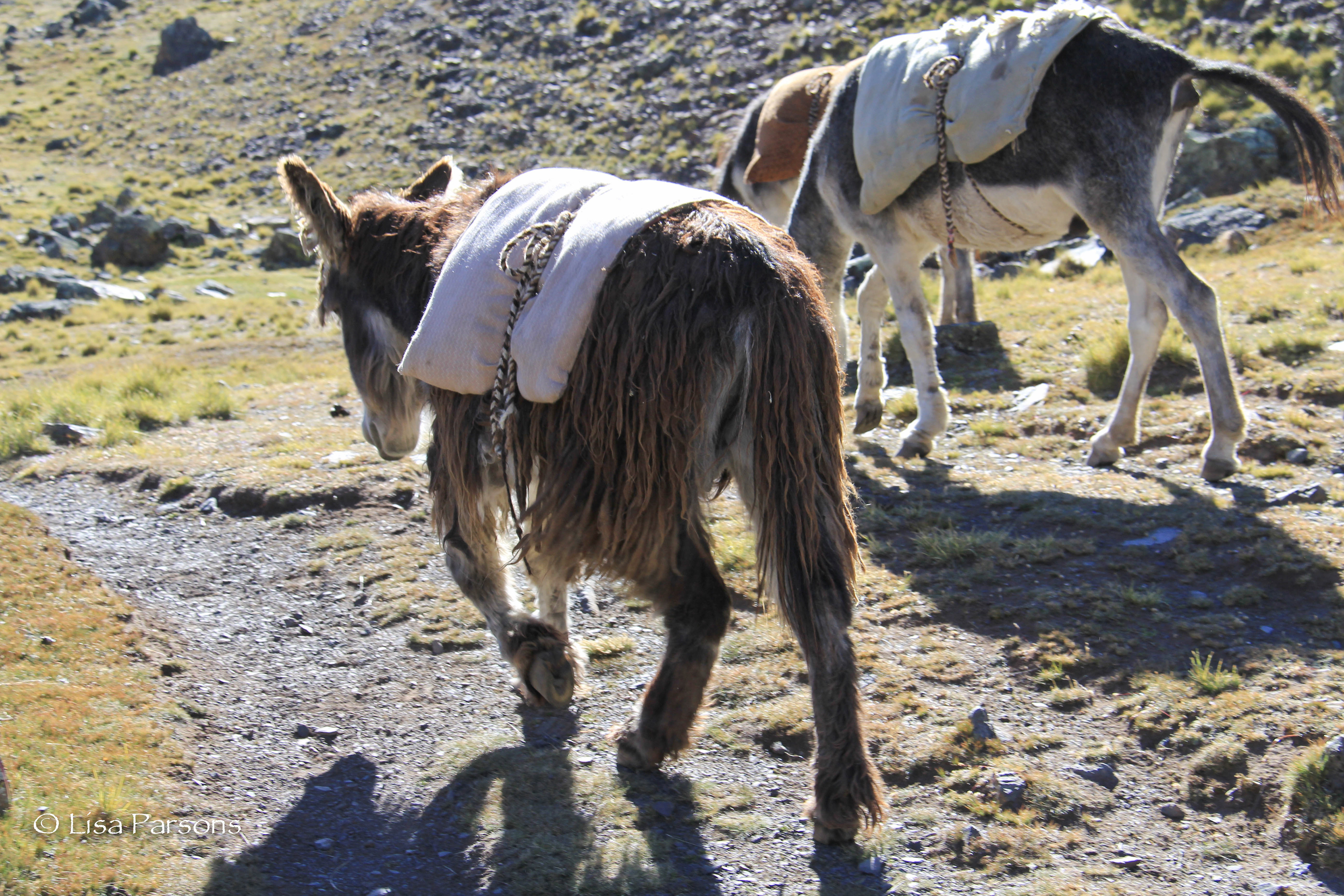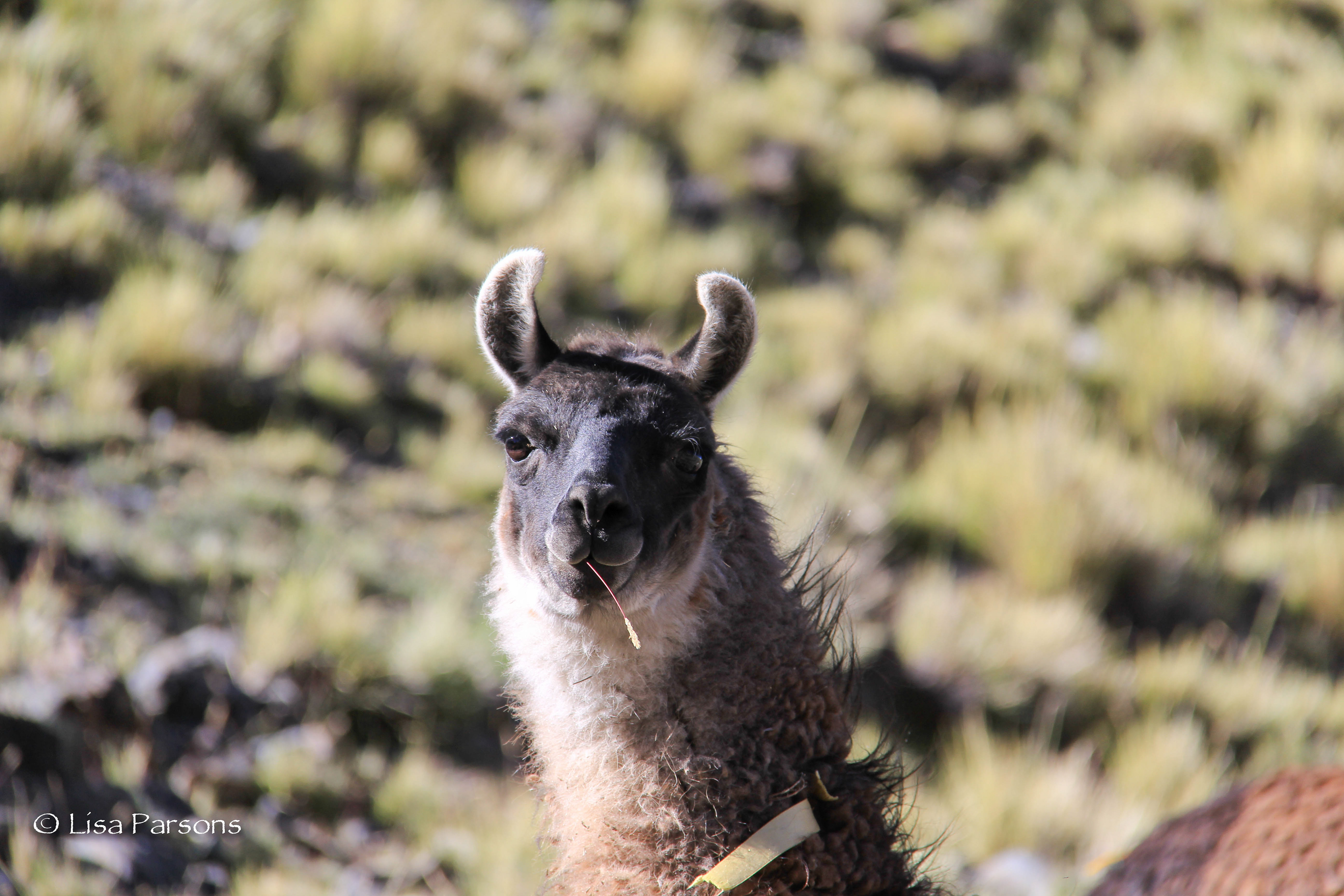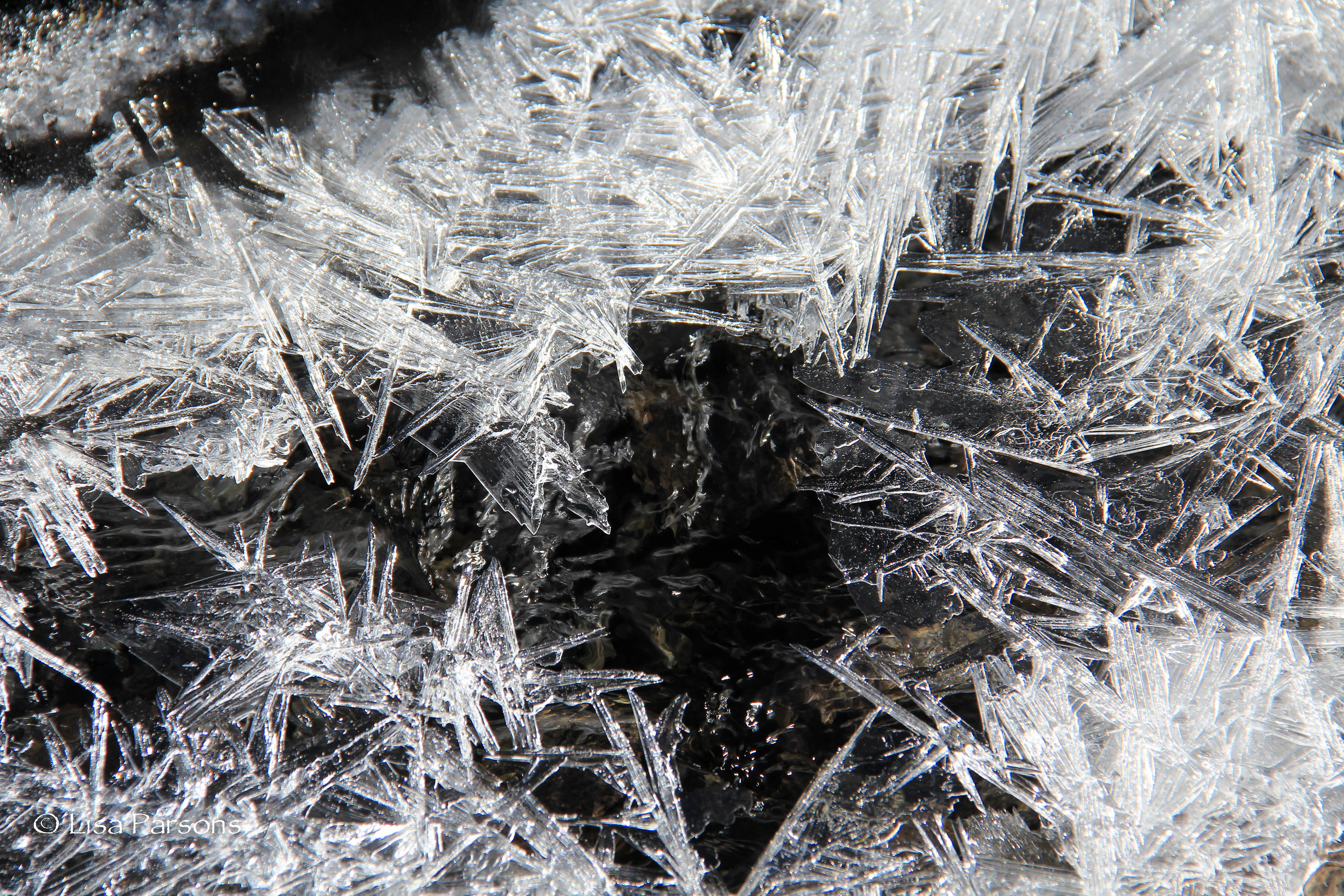 Cold morning of frozen puddles and streamlets.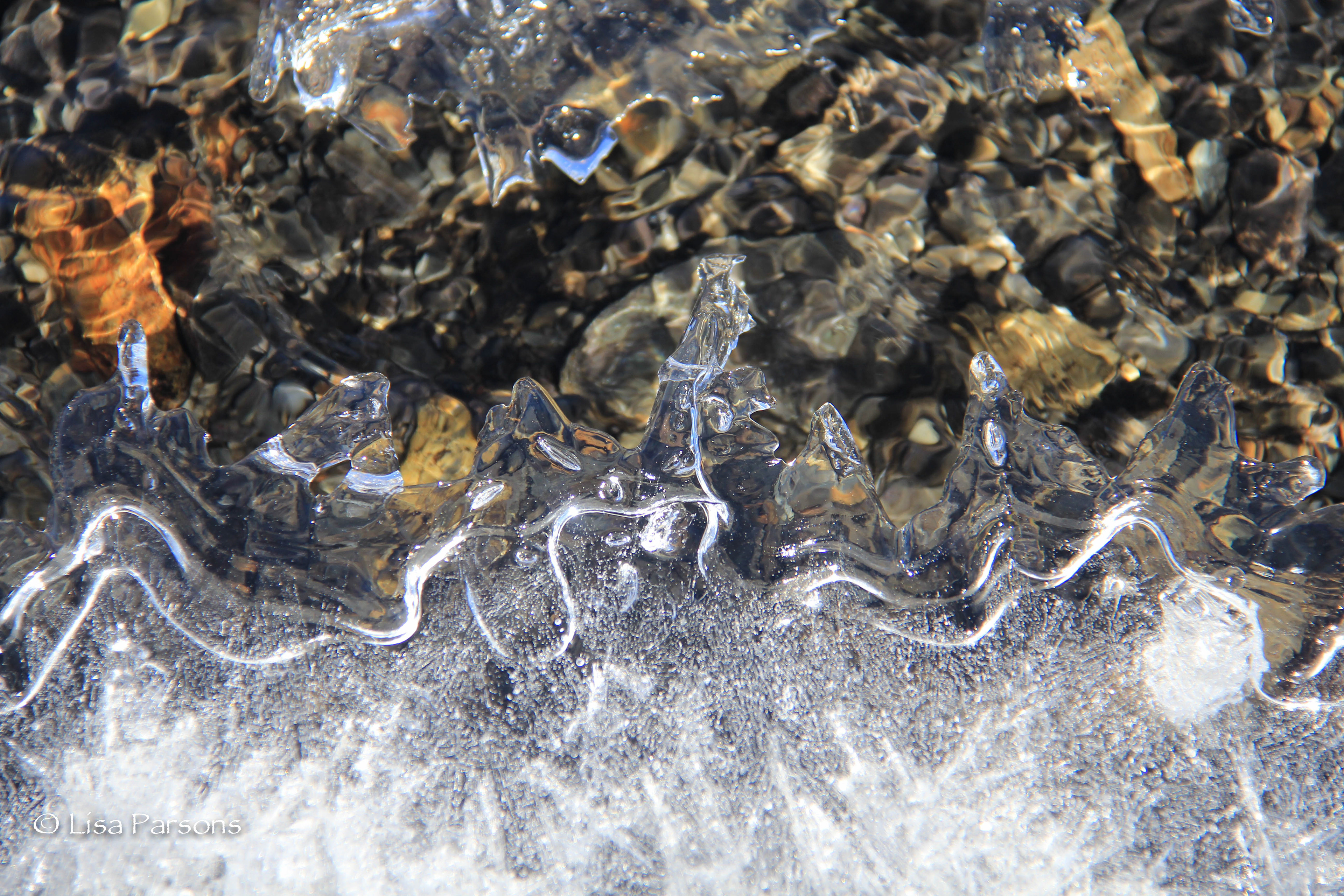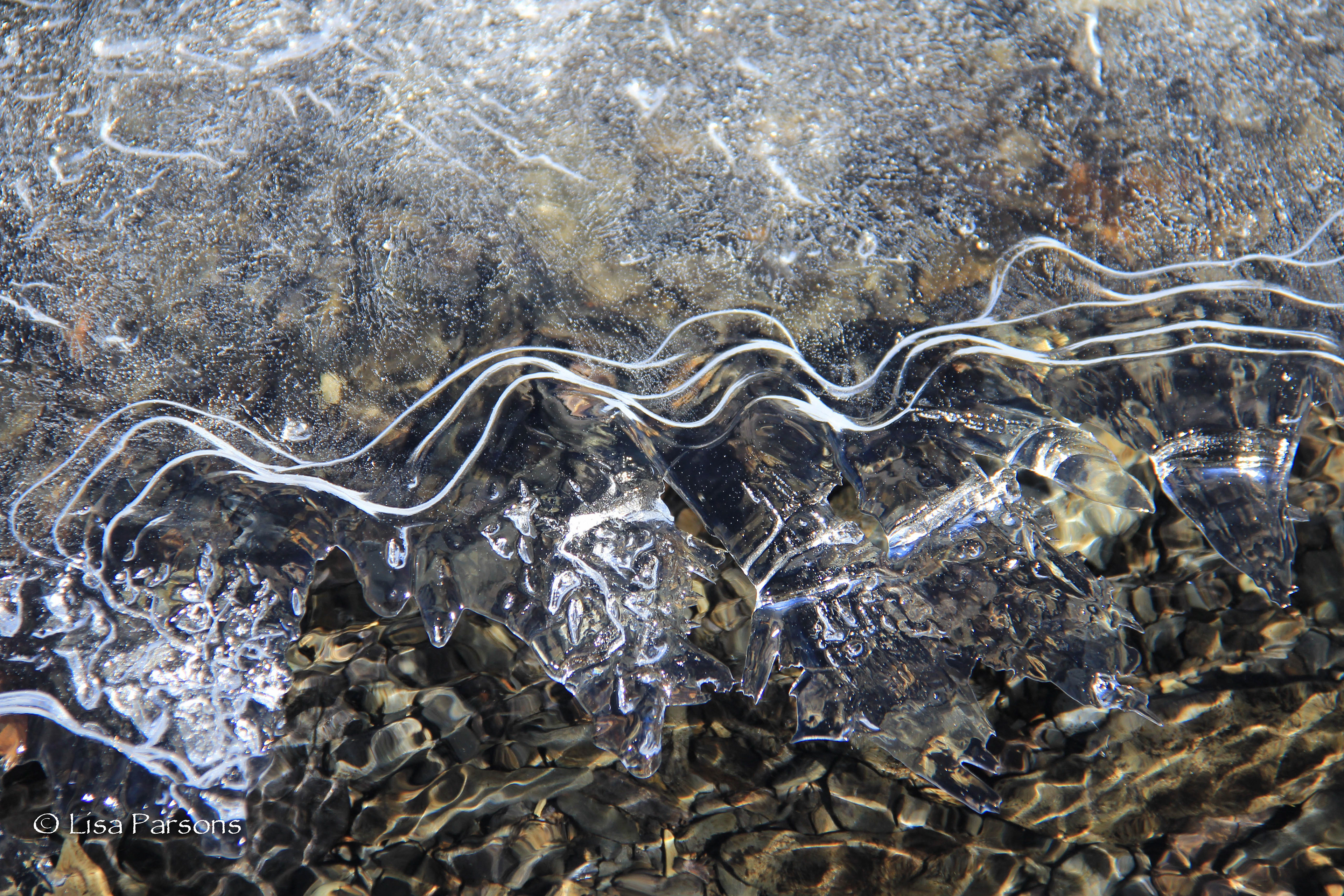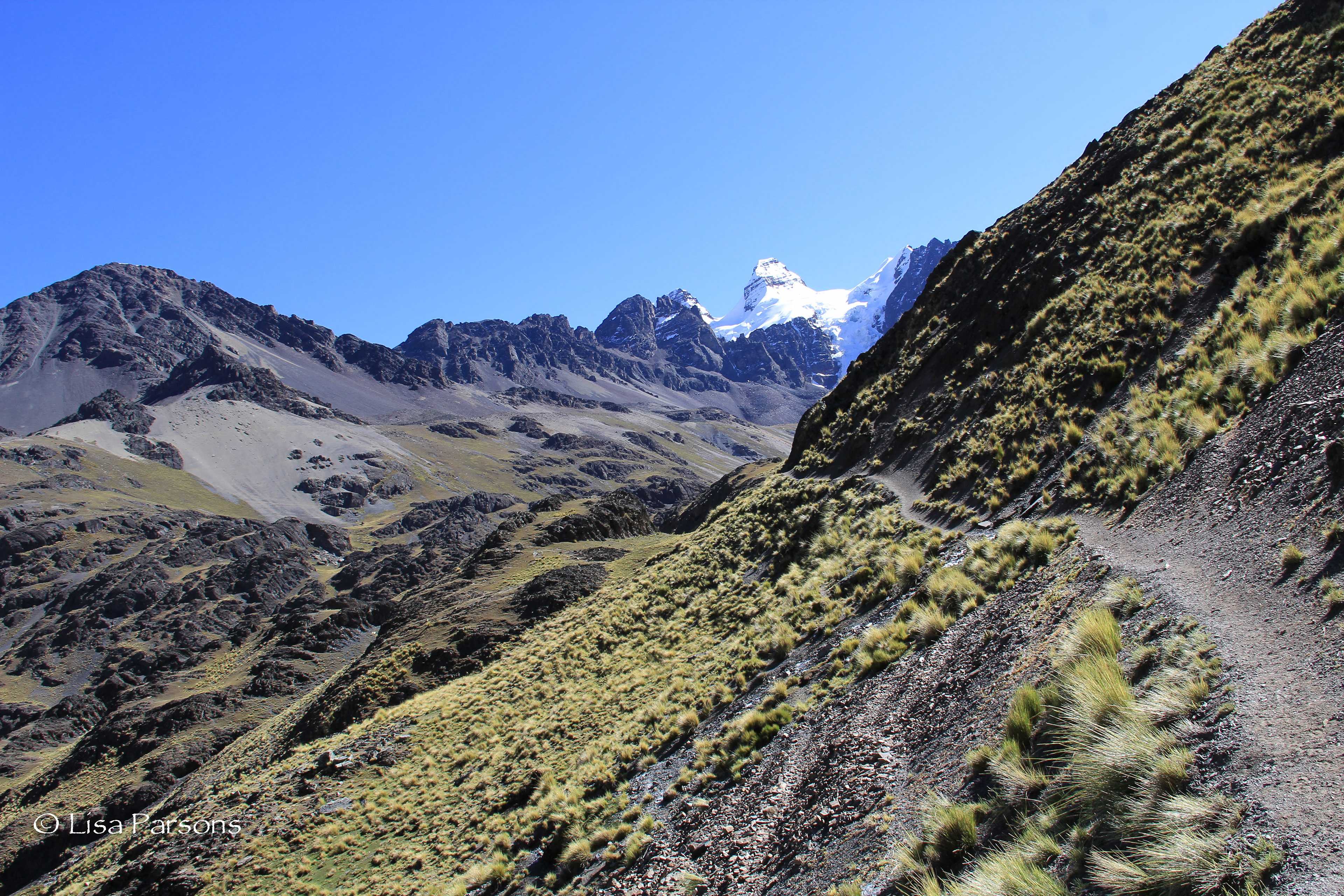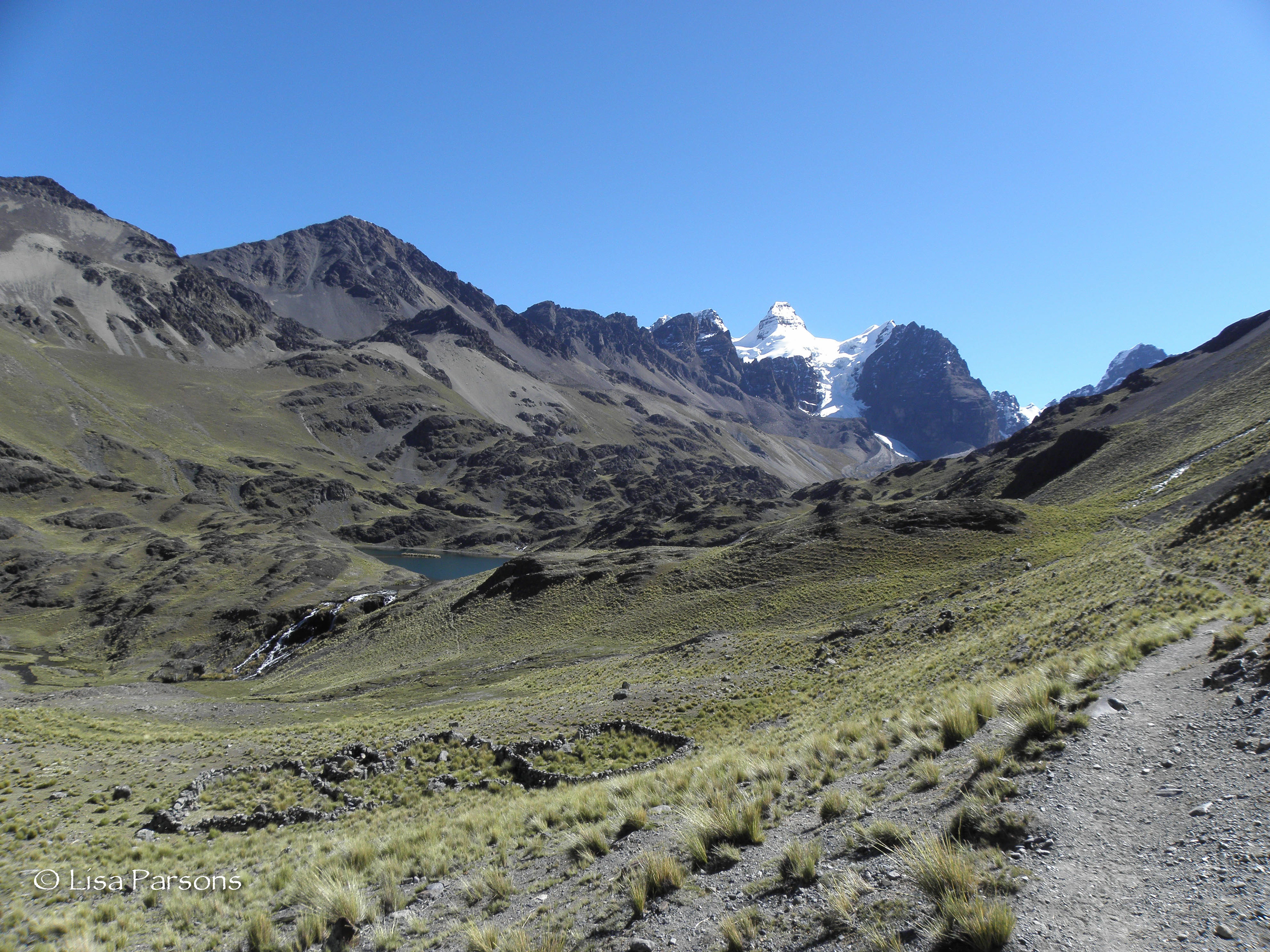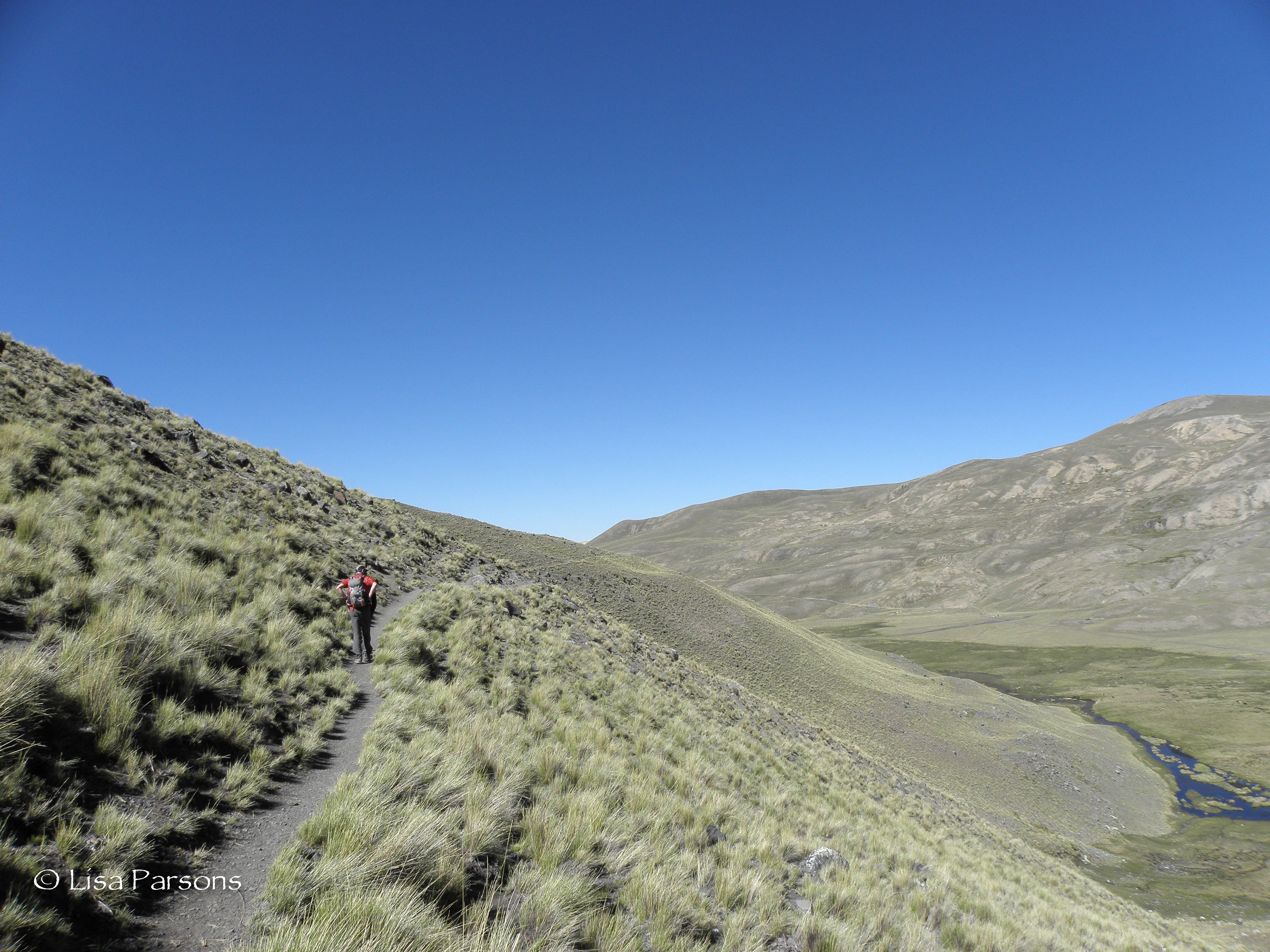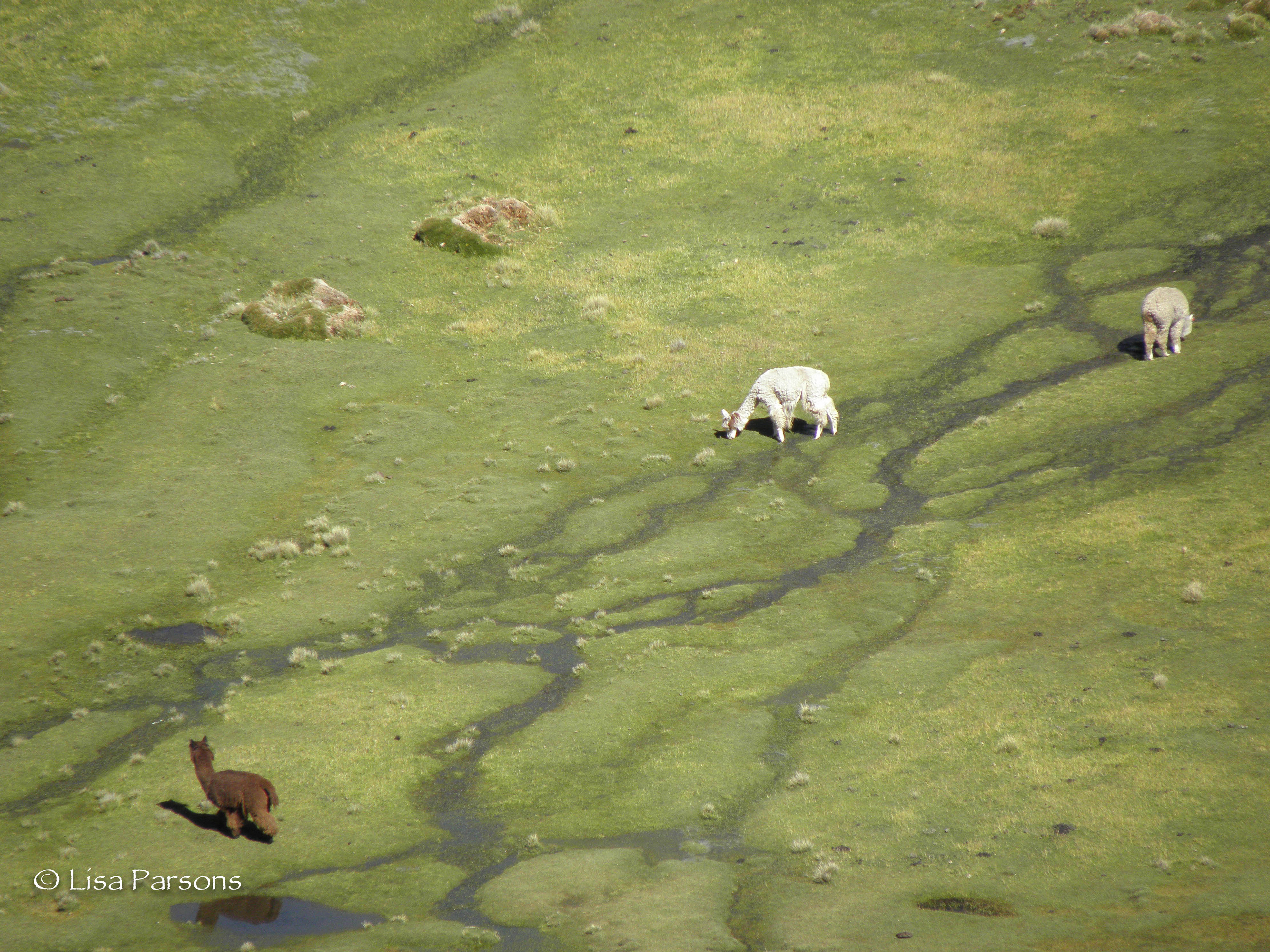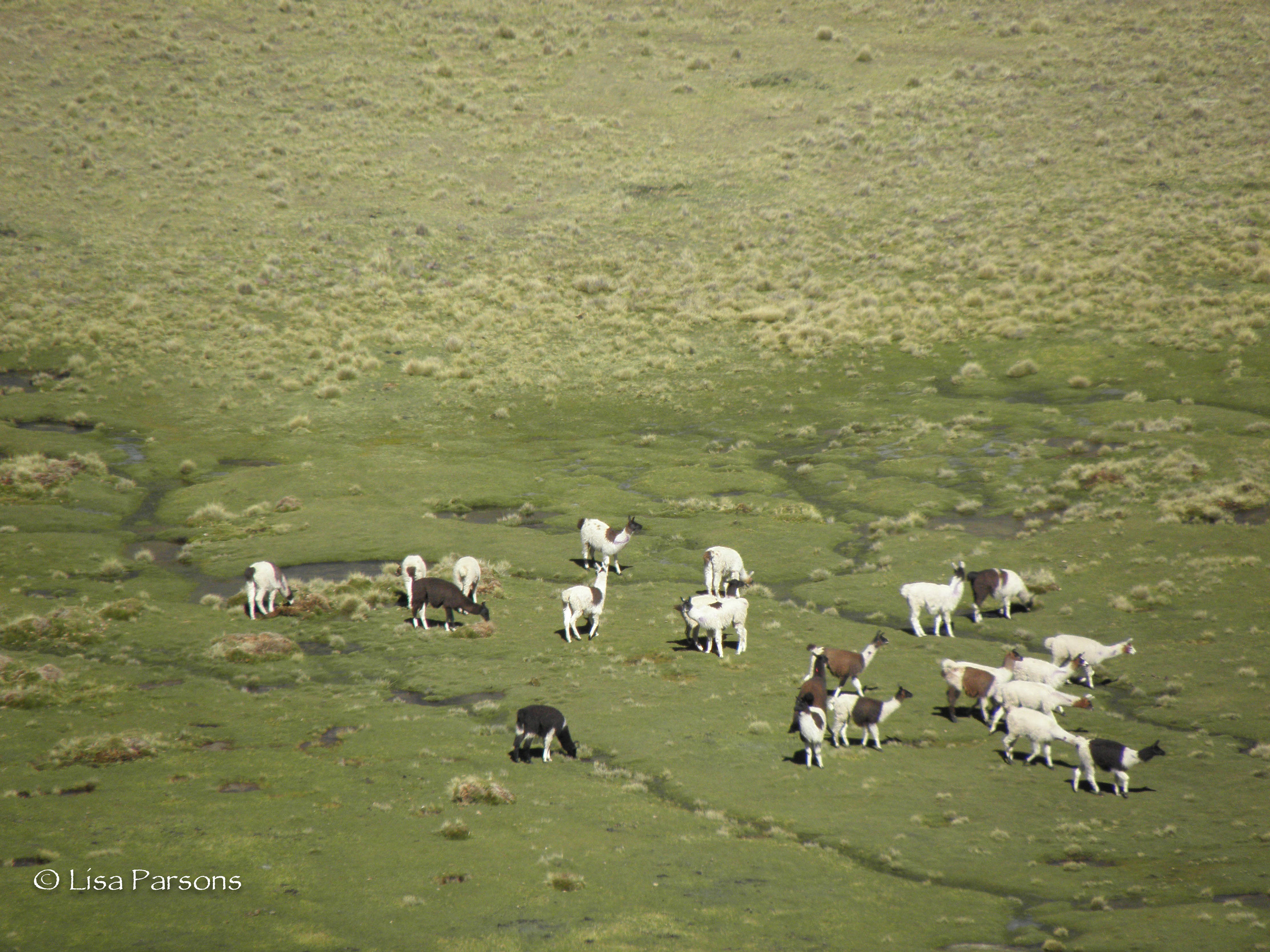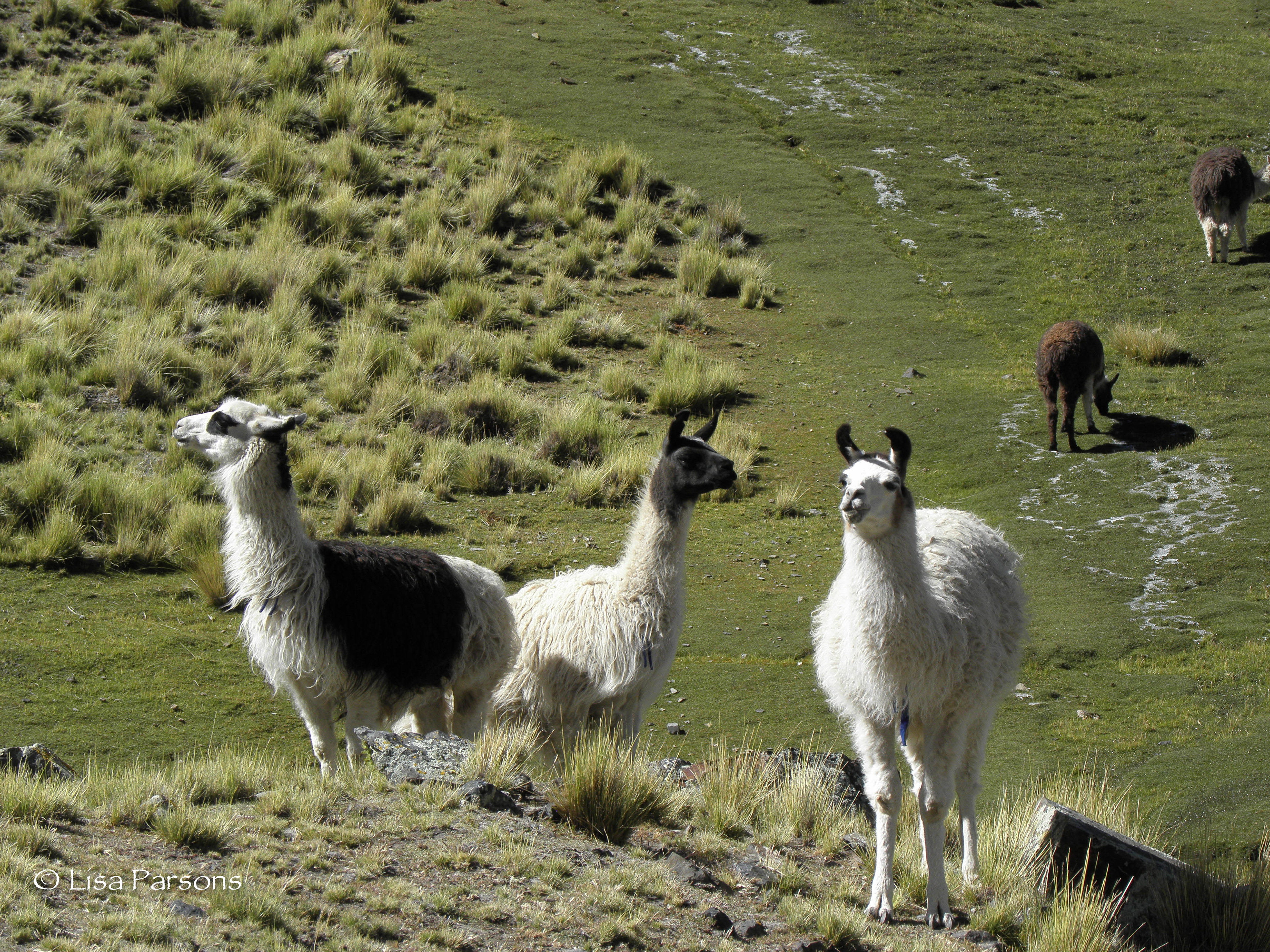 A few Llamas along the way.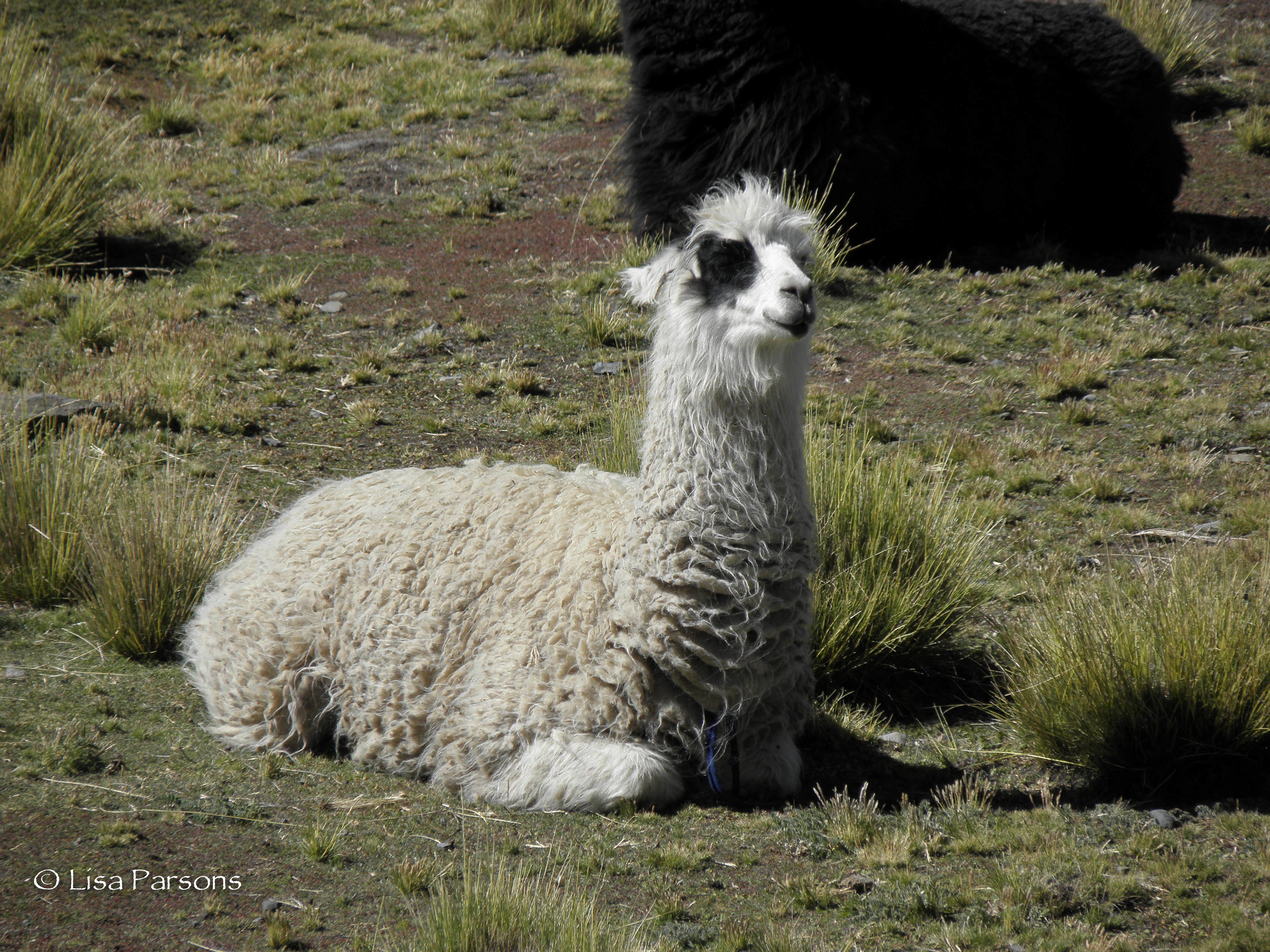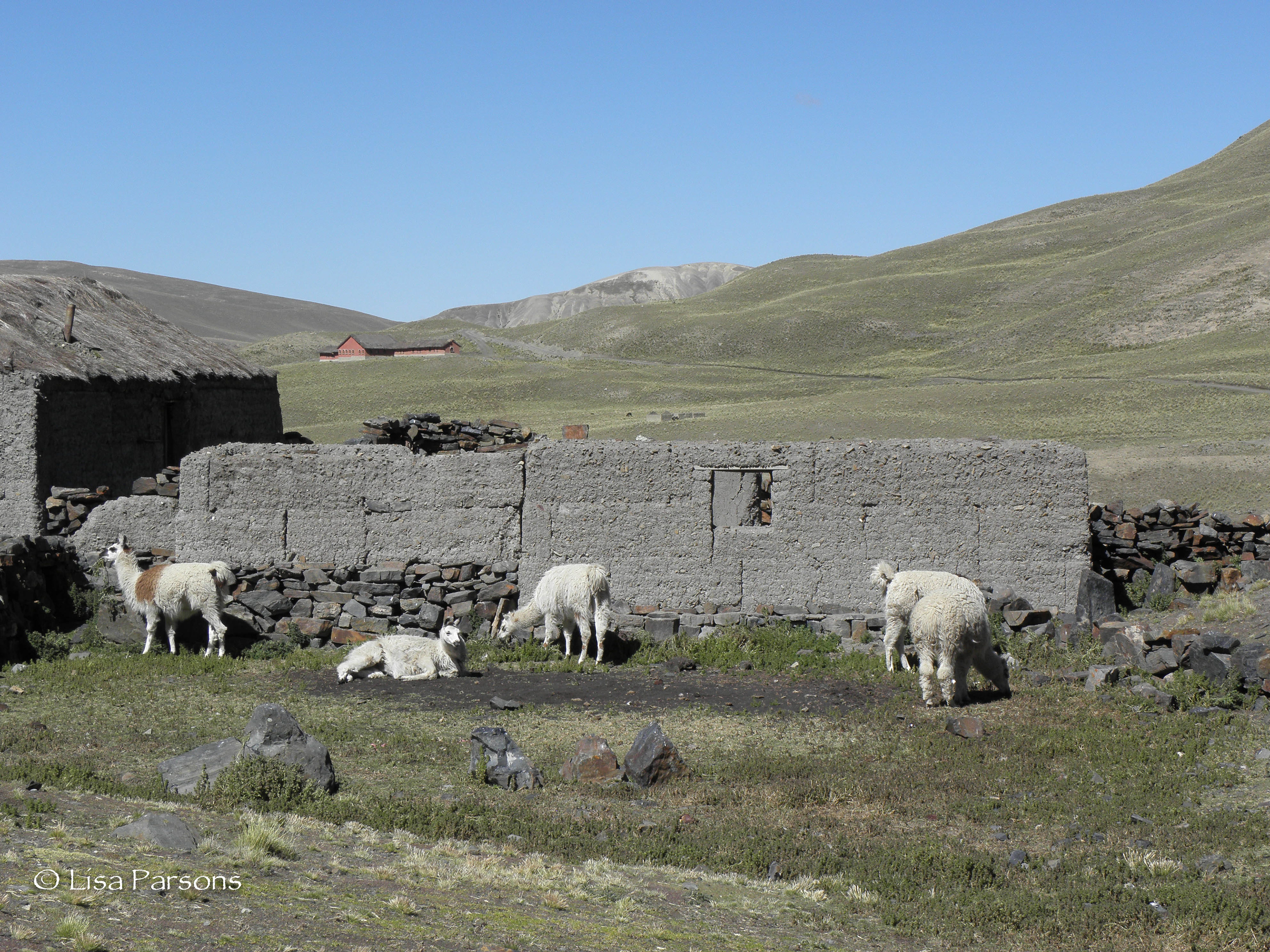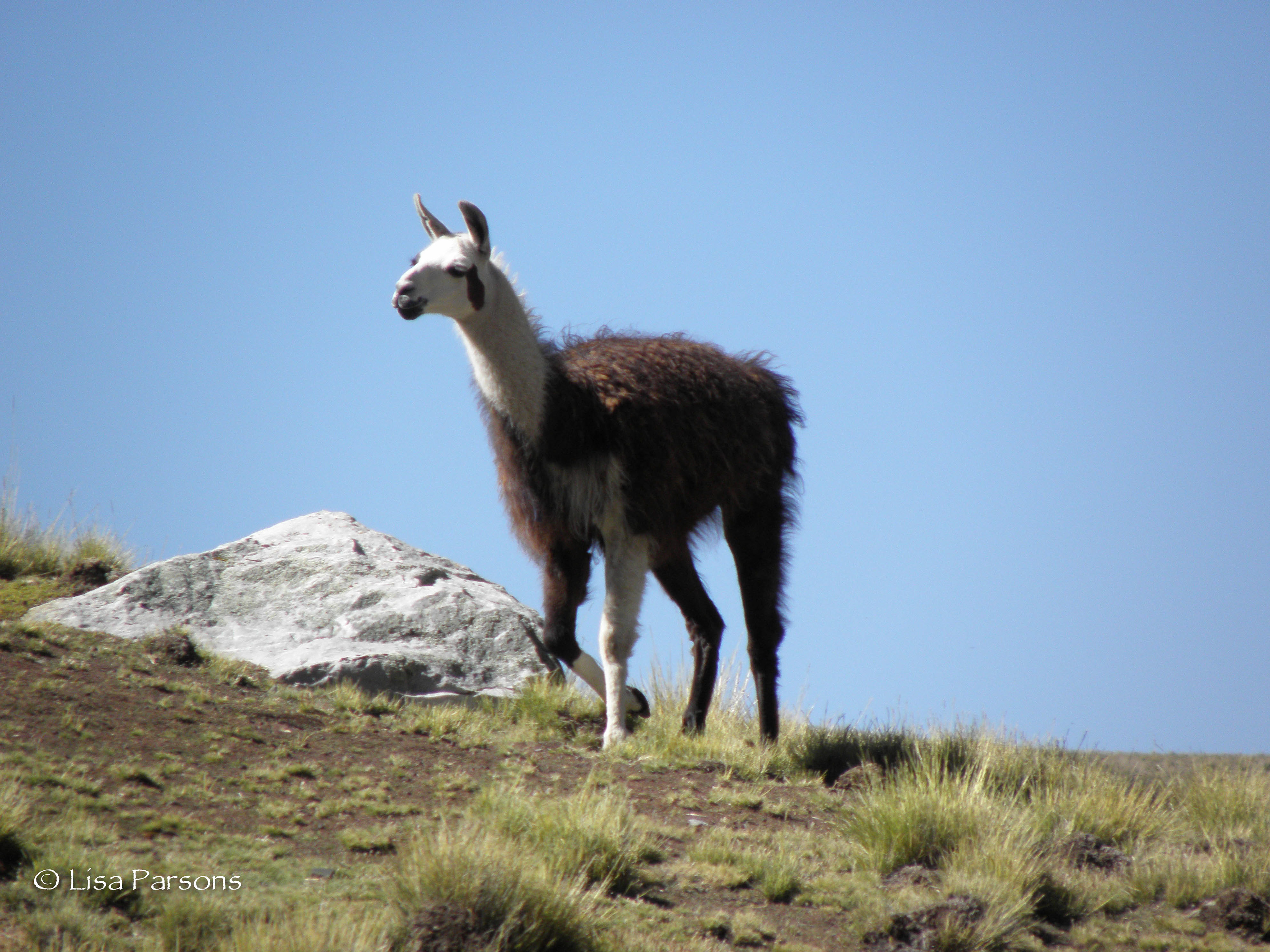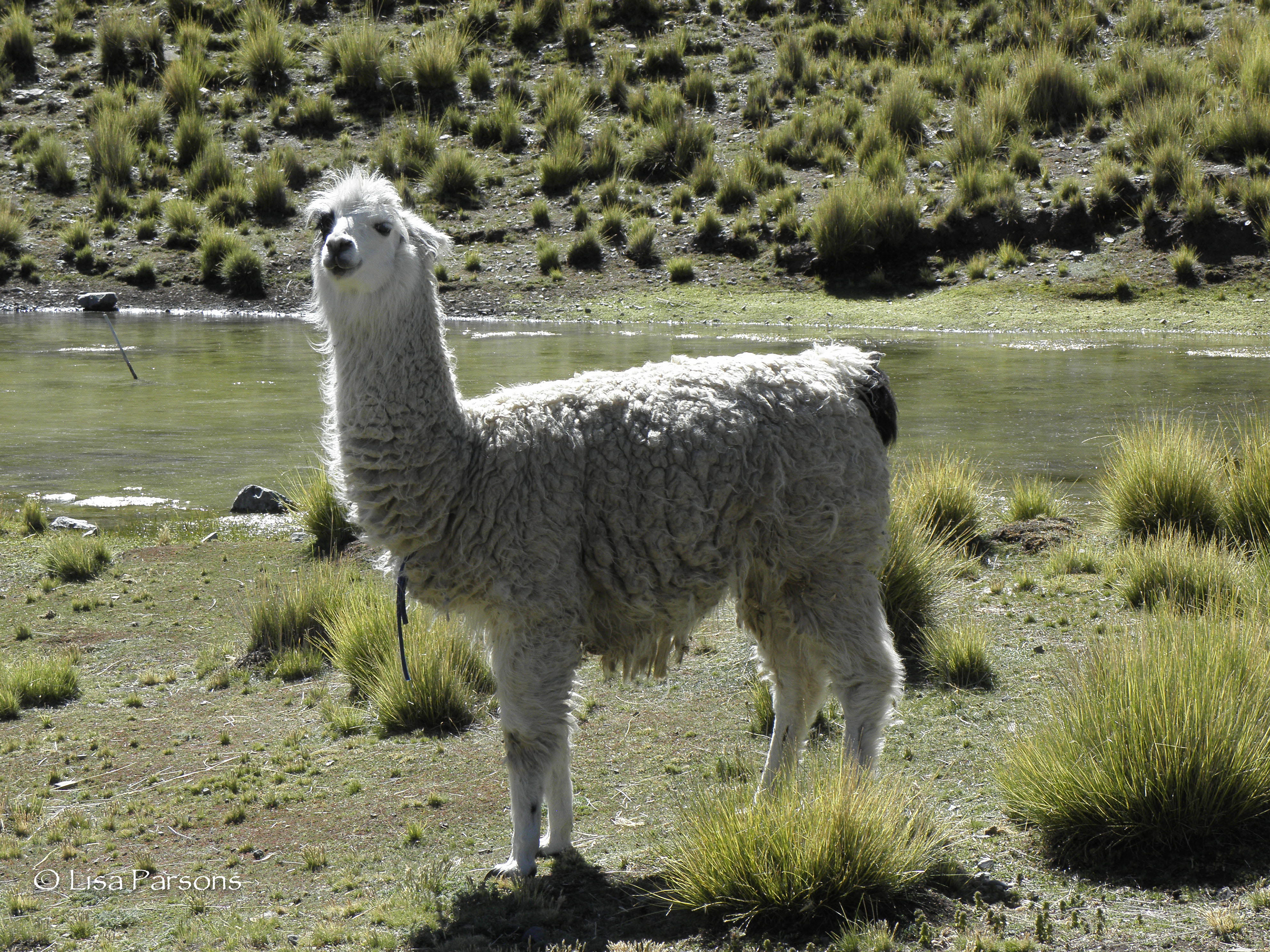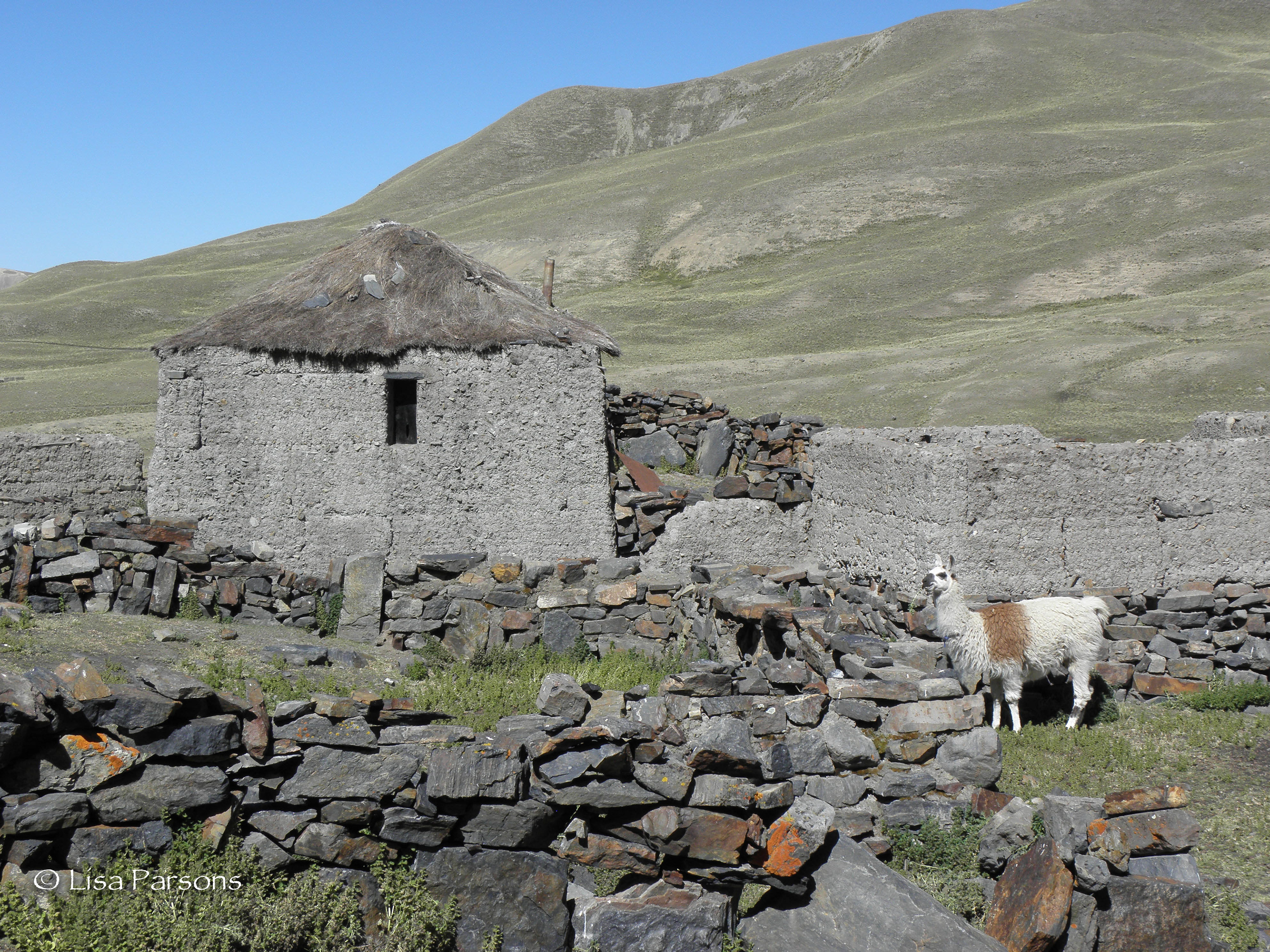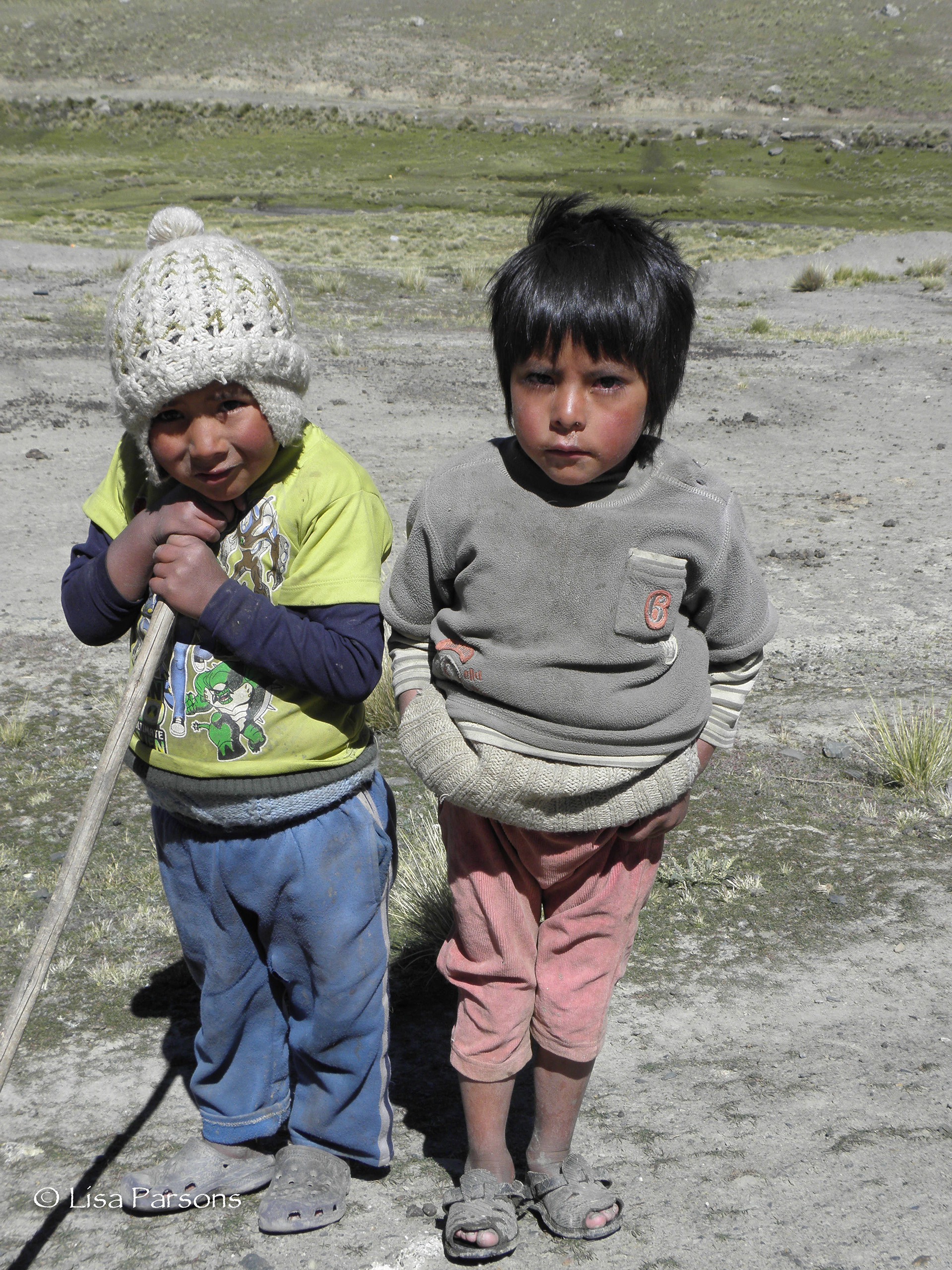 Curious children.  Their father was a retired guide.  They had alpaca goods to sell us.  We bought alpaca gloves and a sling shot.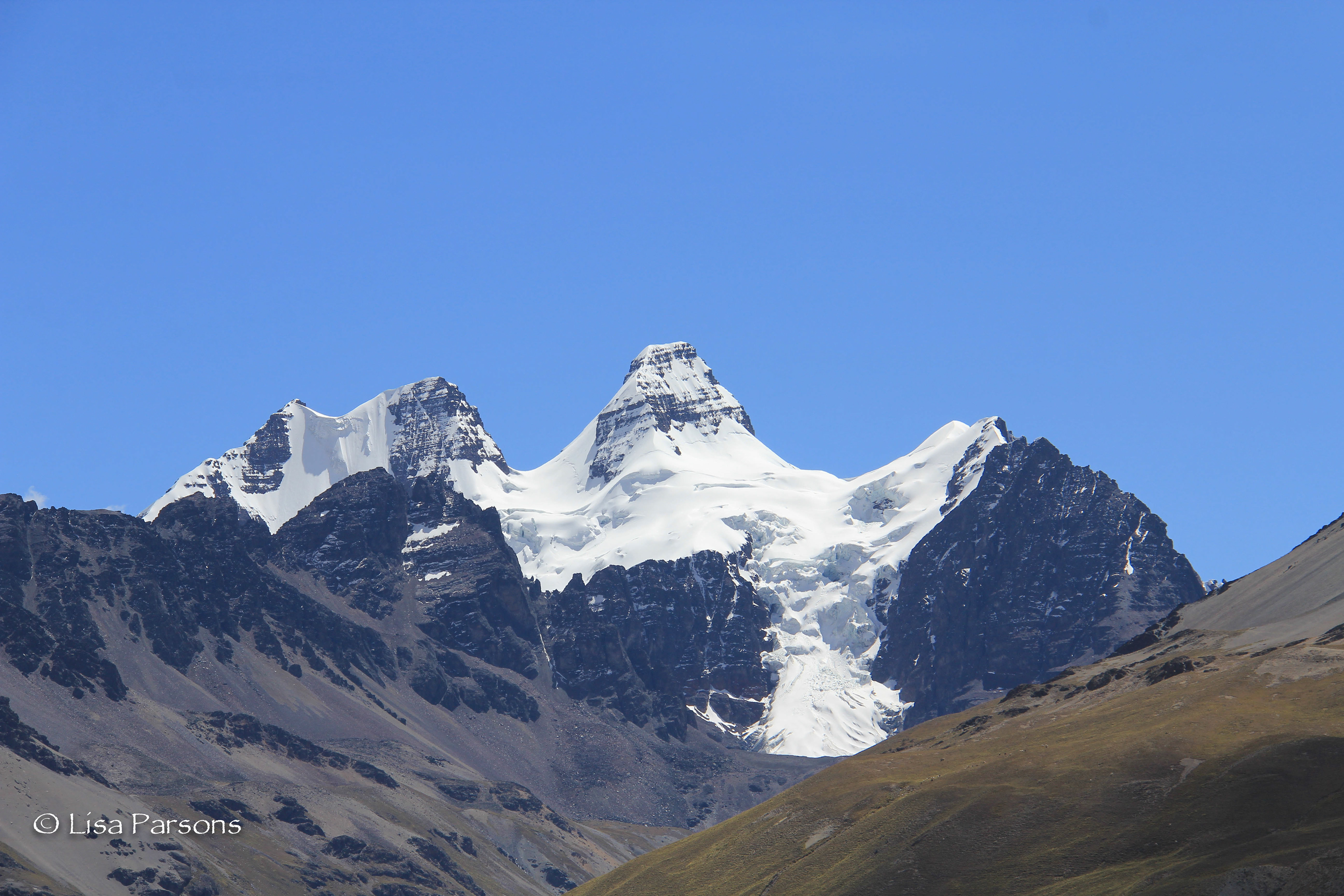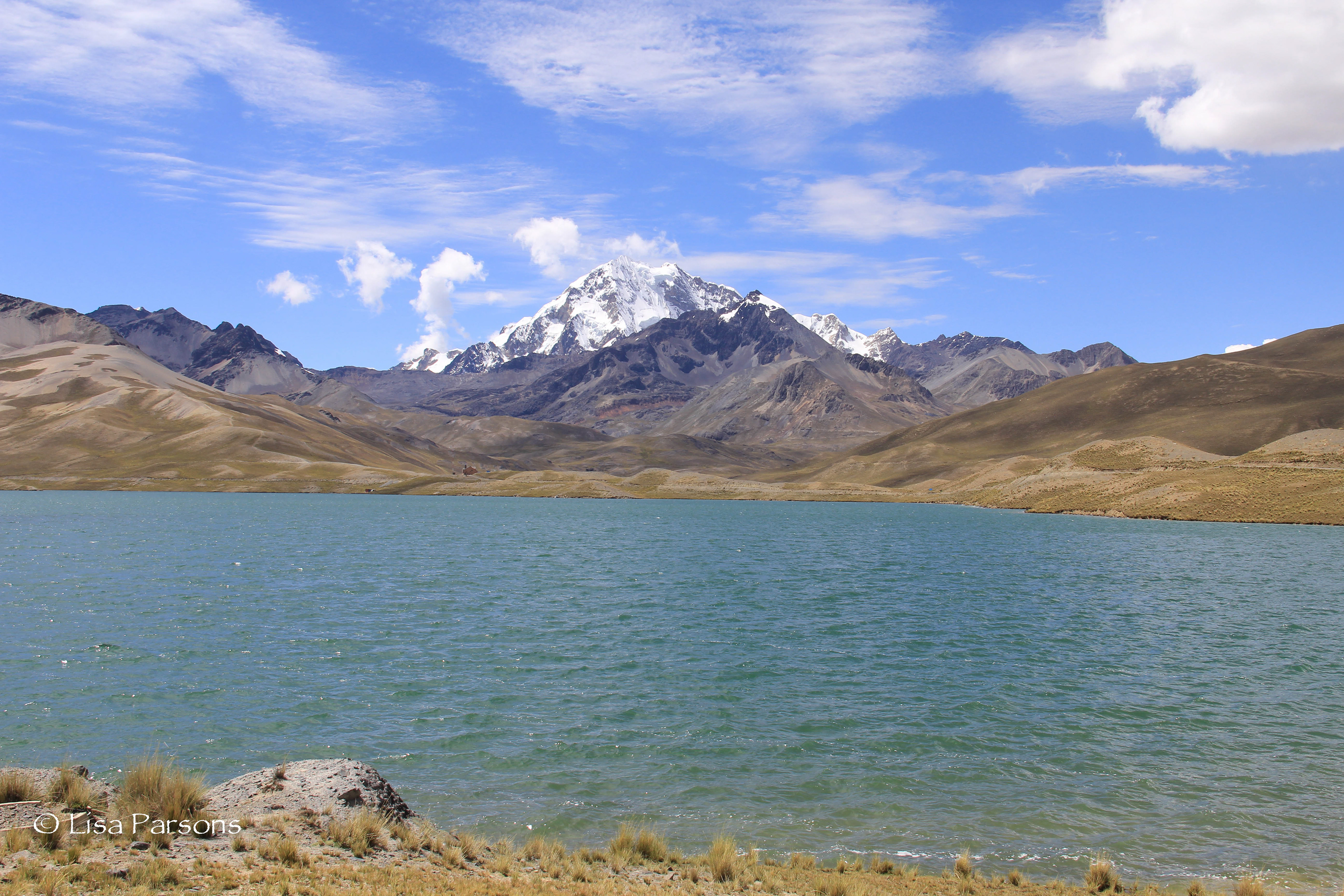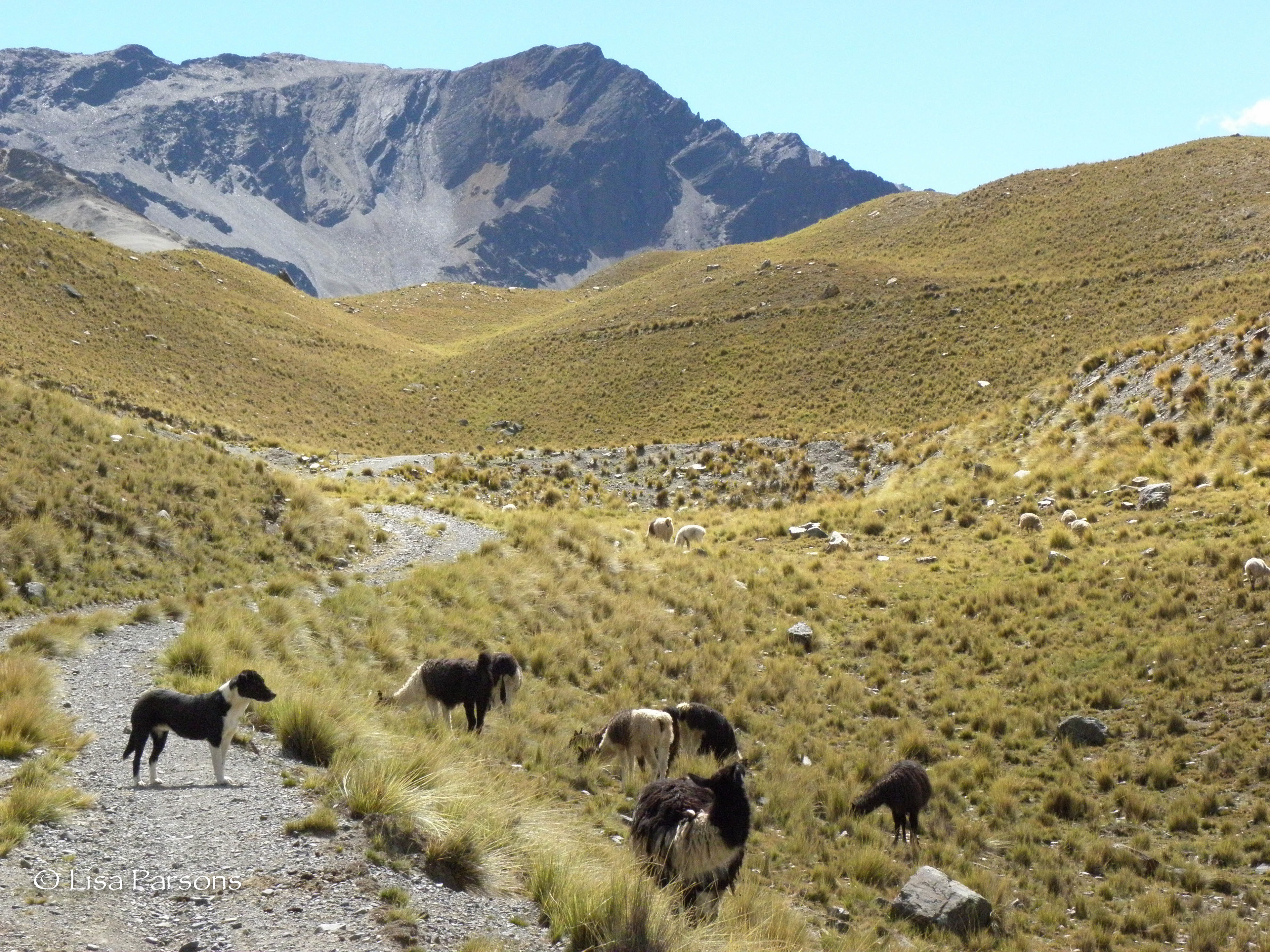 Herding dog doing his job.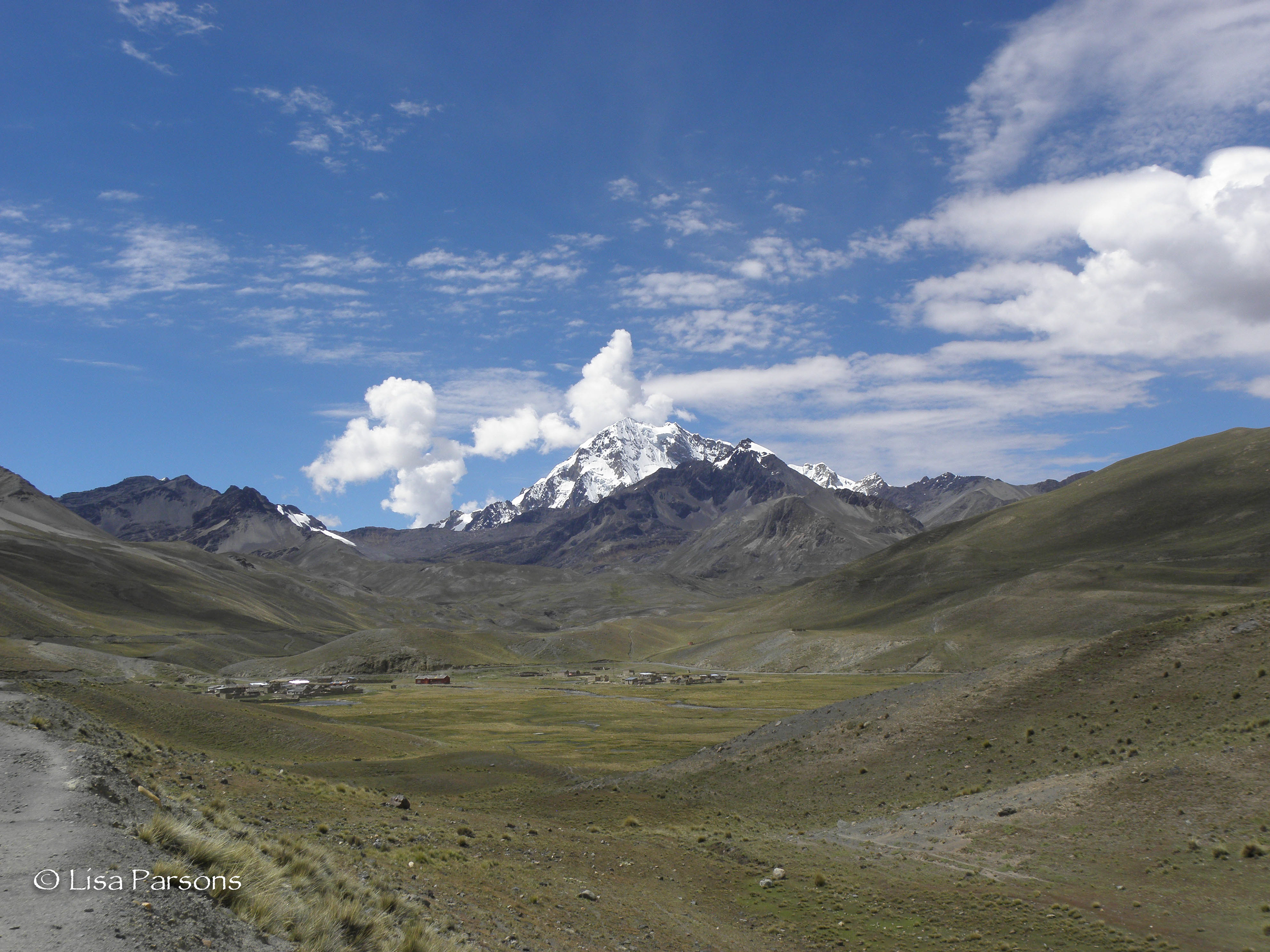 Approaching our first town in 3 days.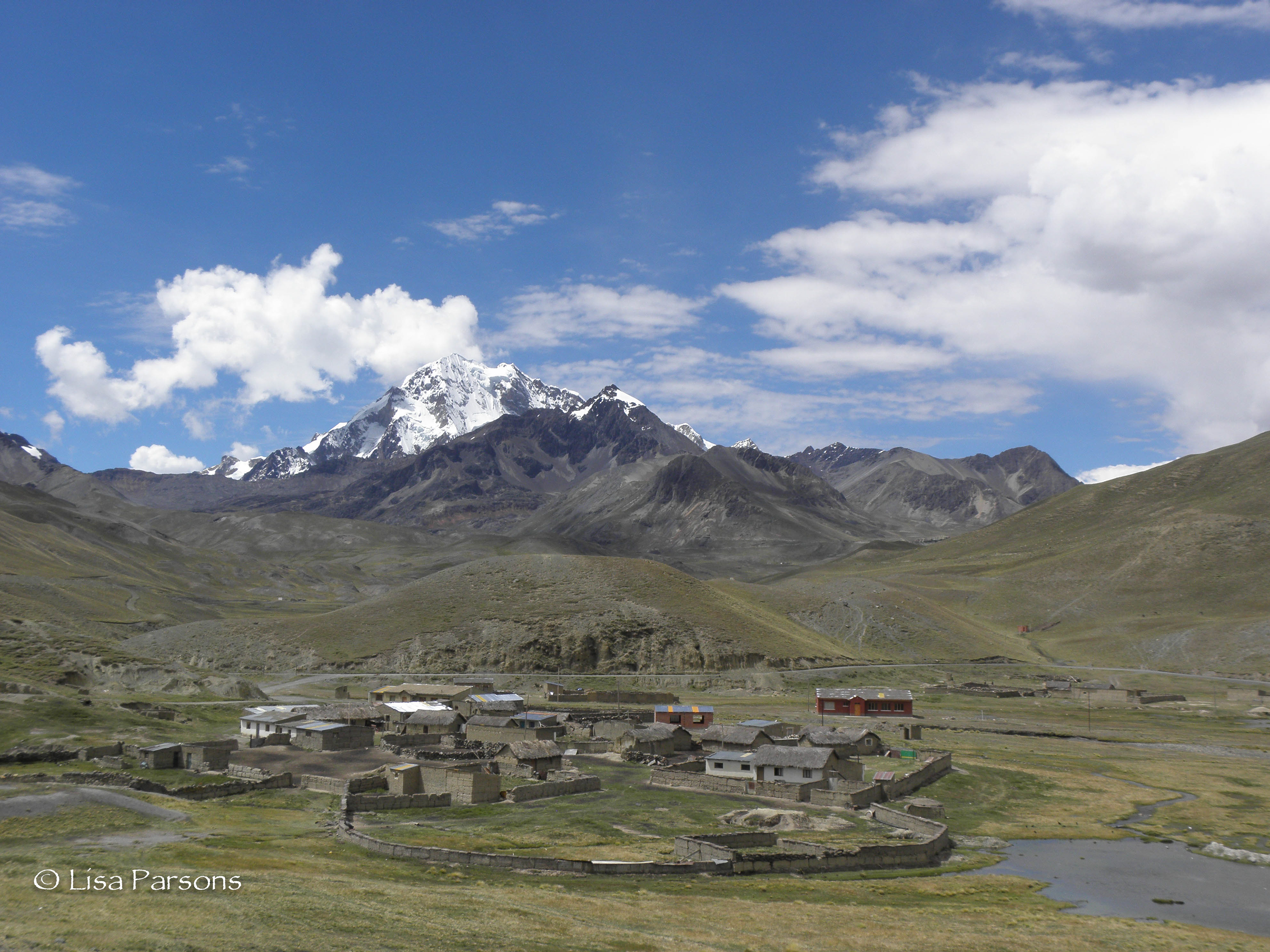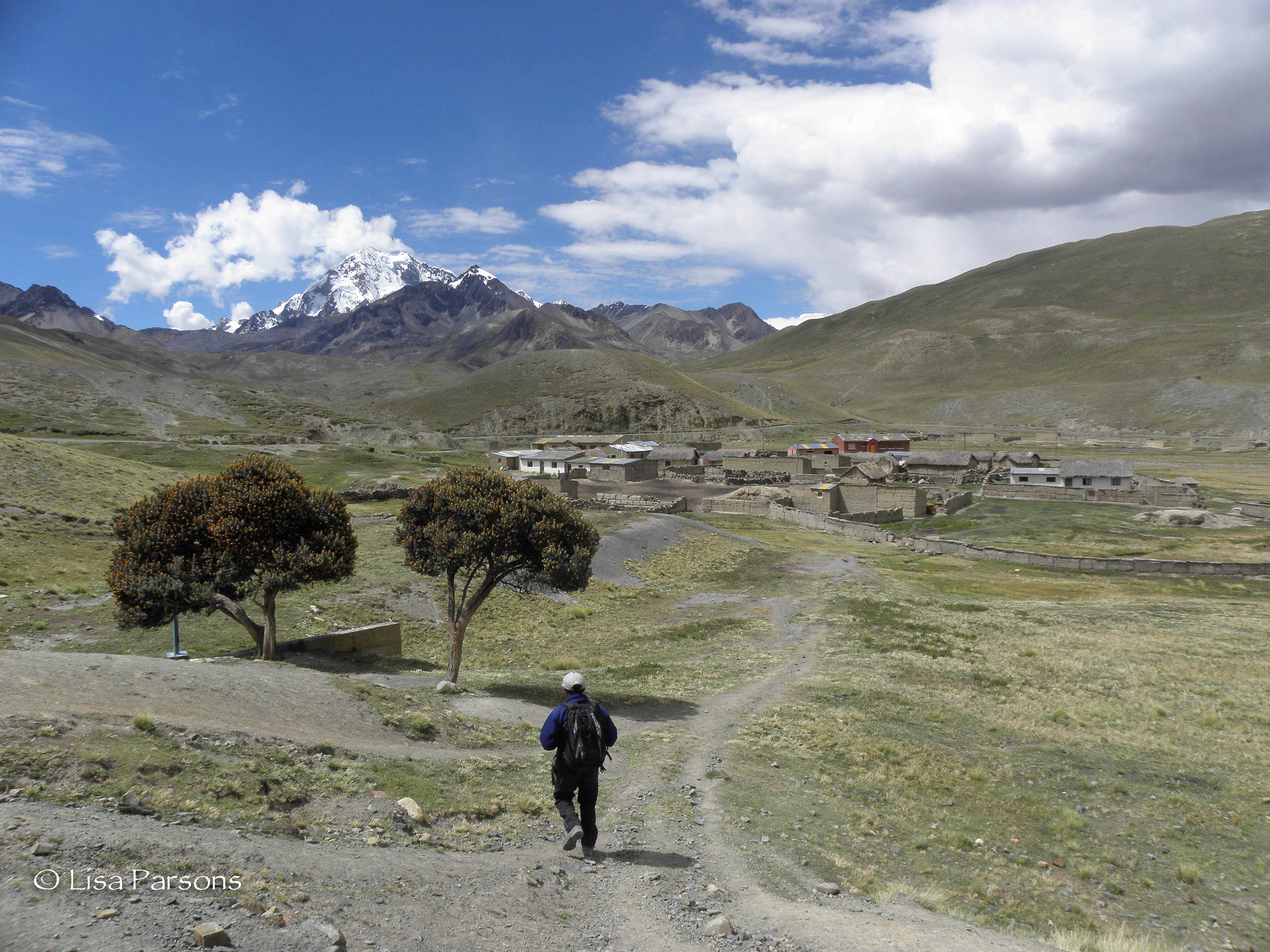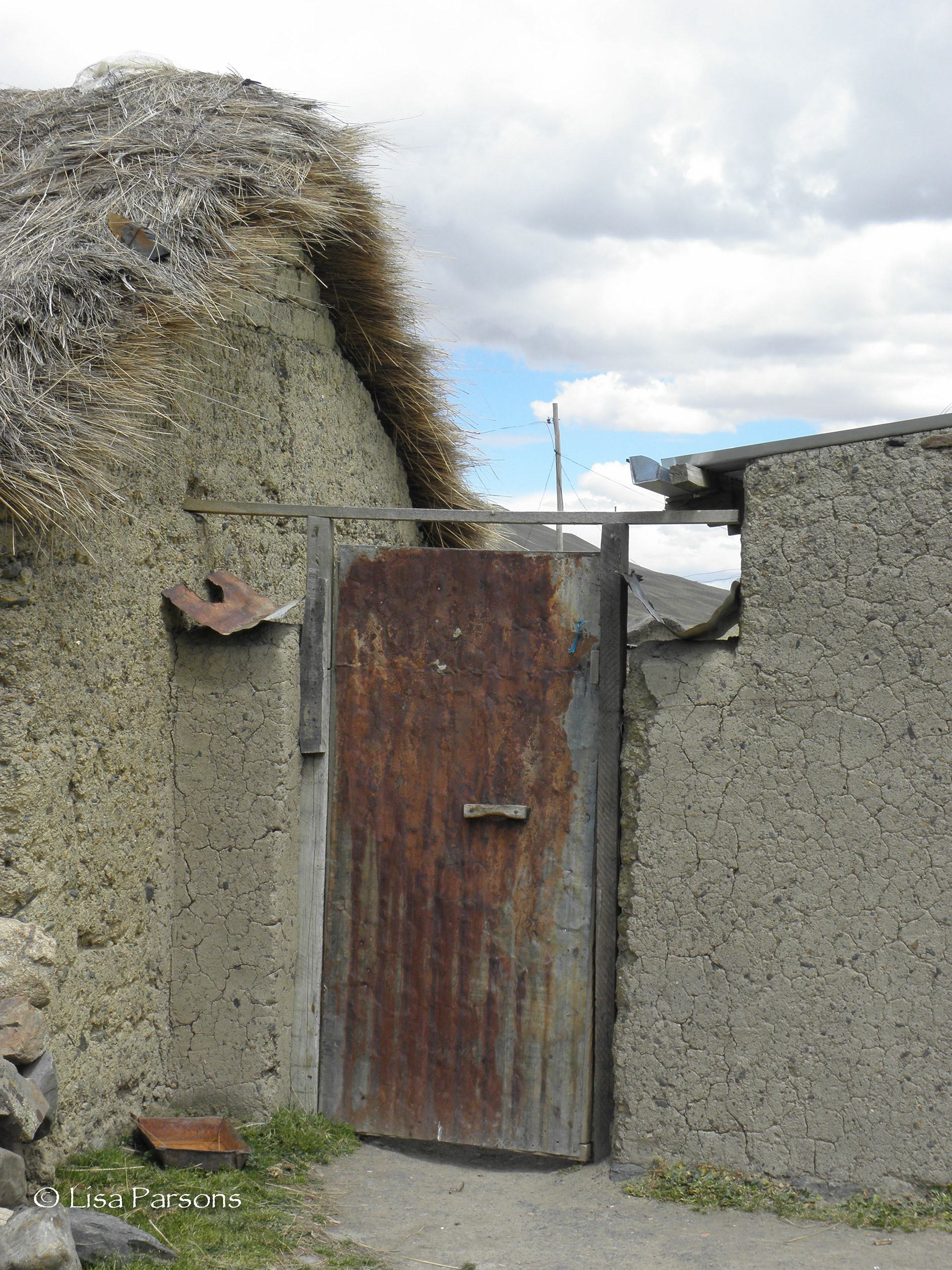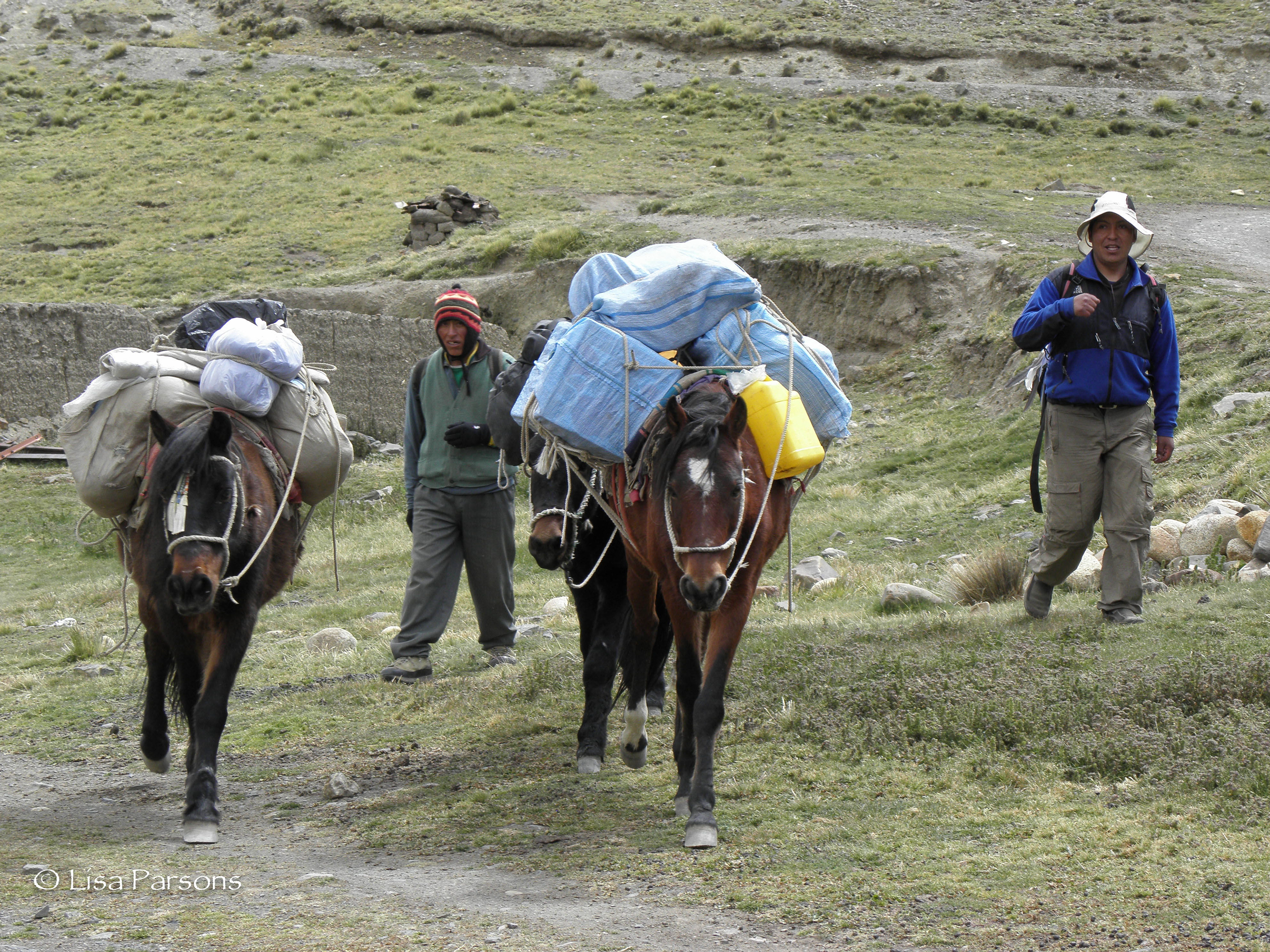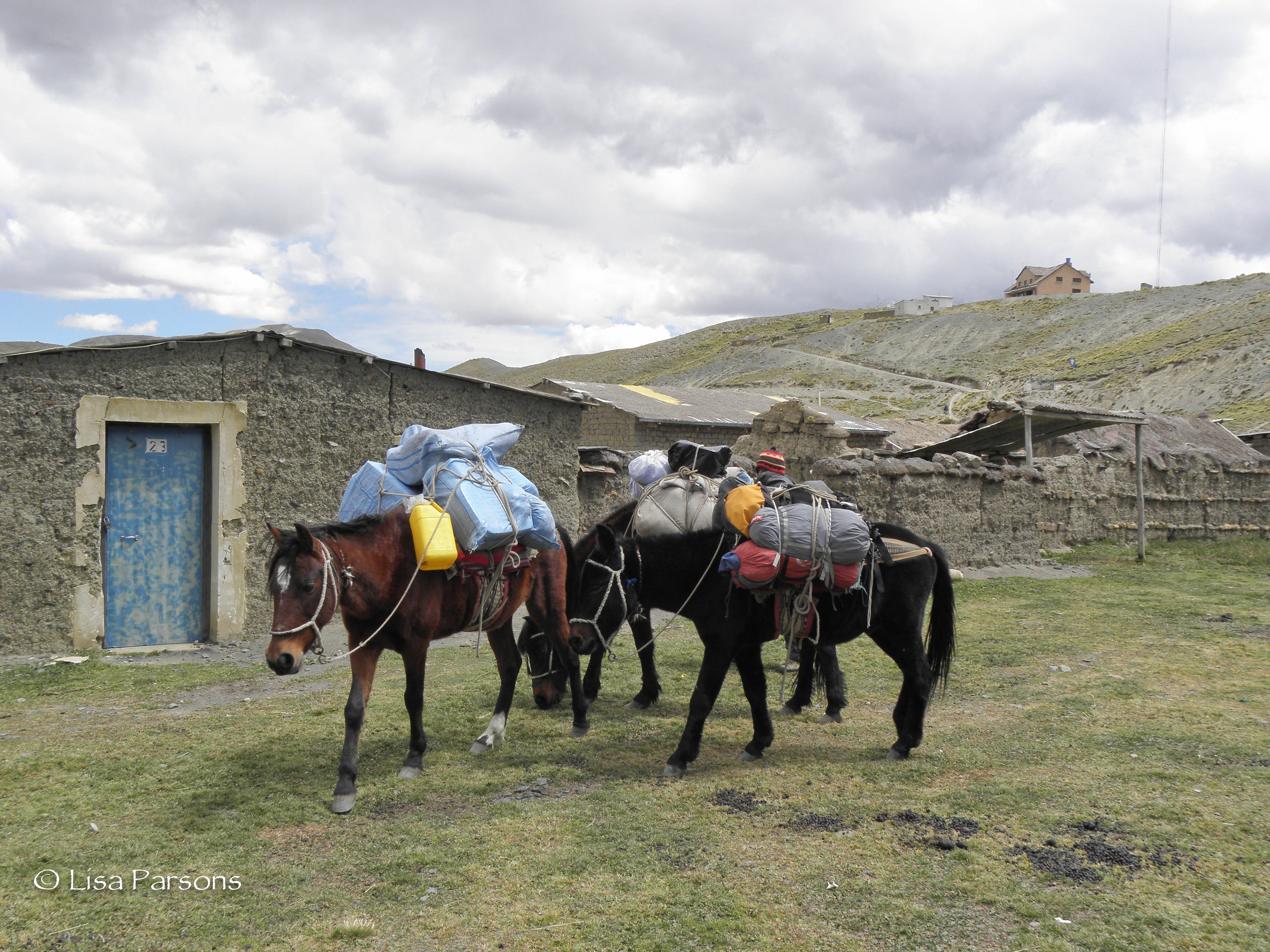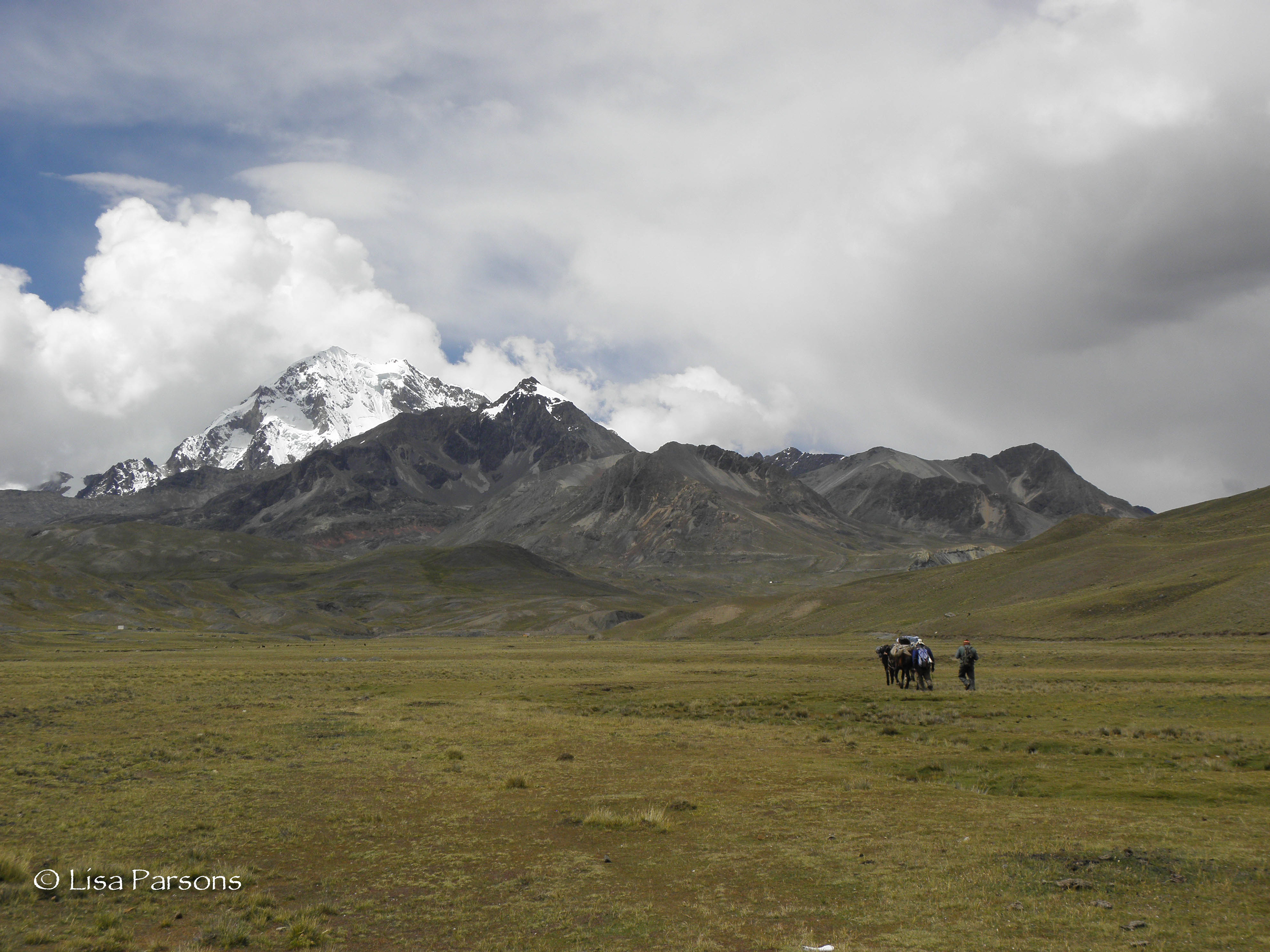 Heading for our last camp.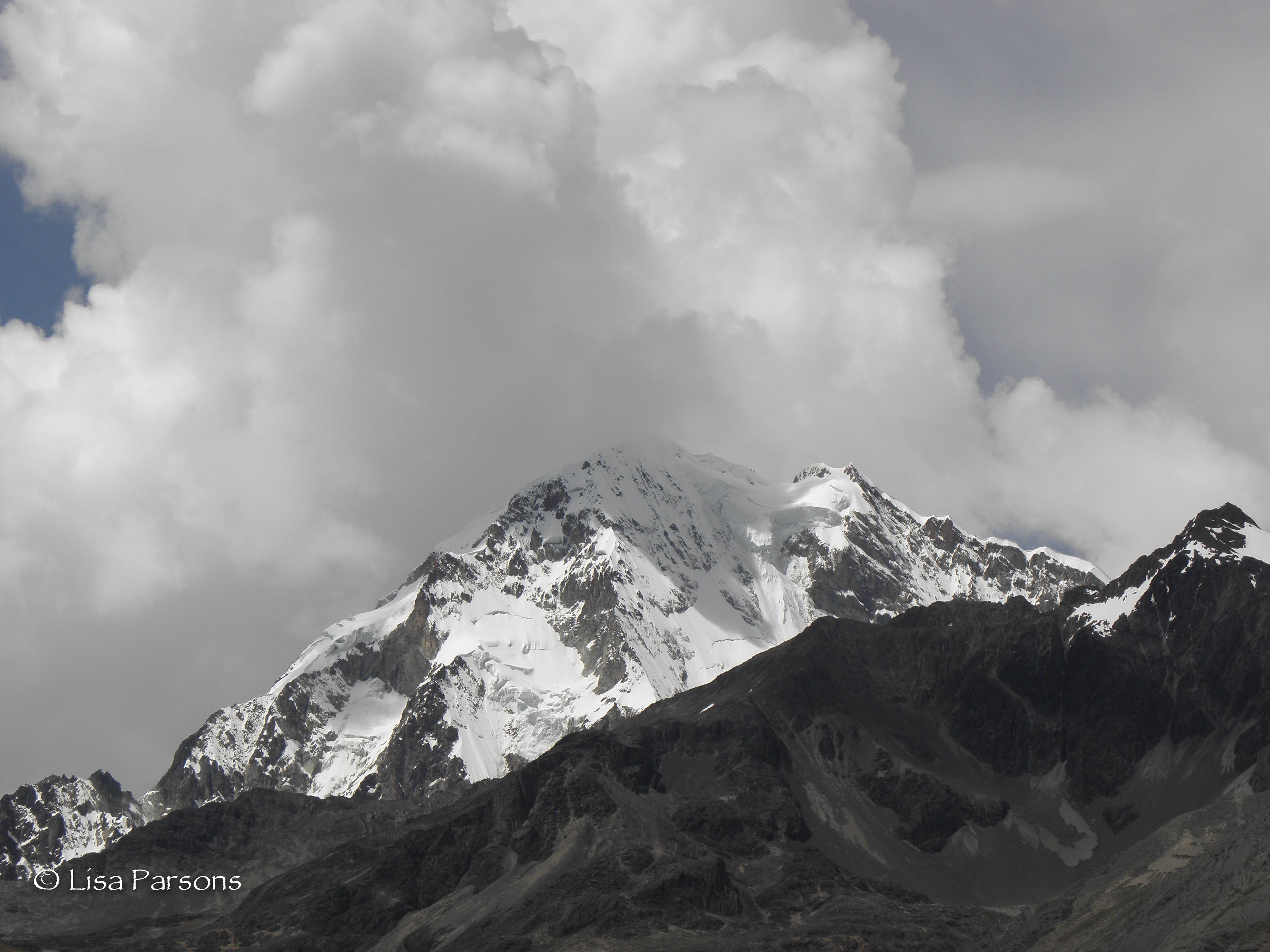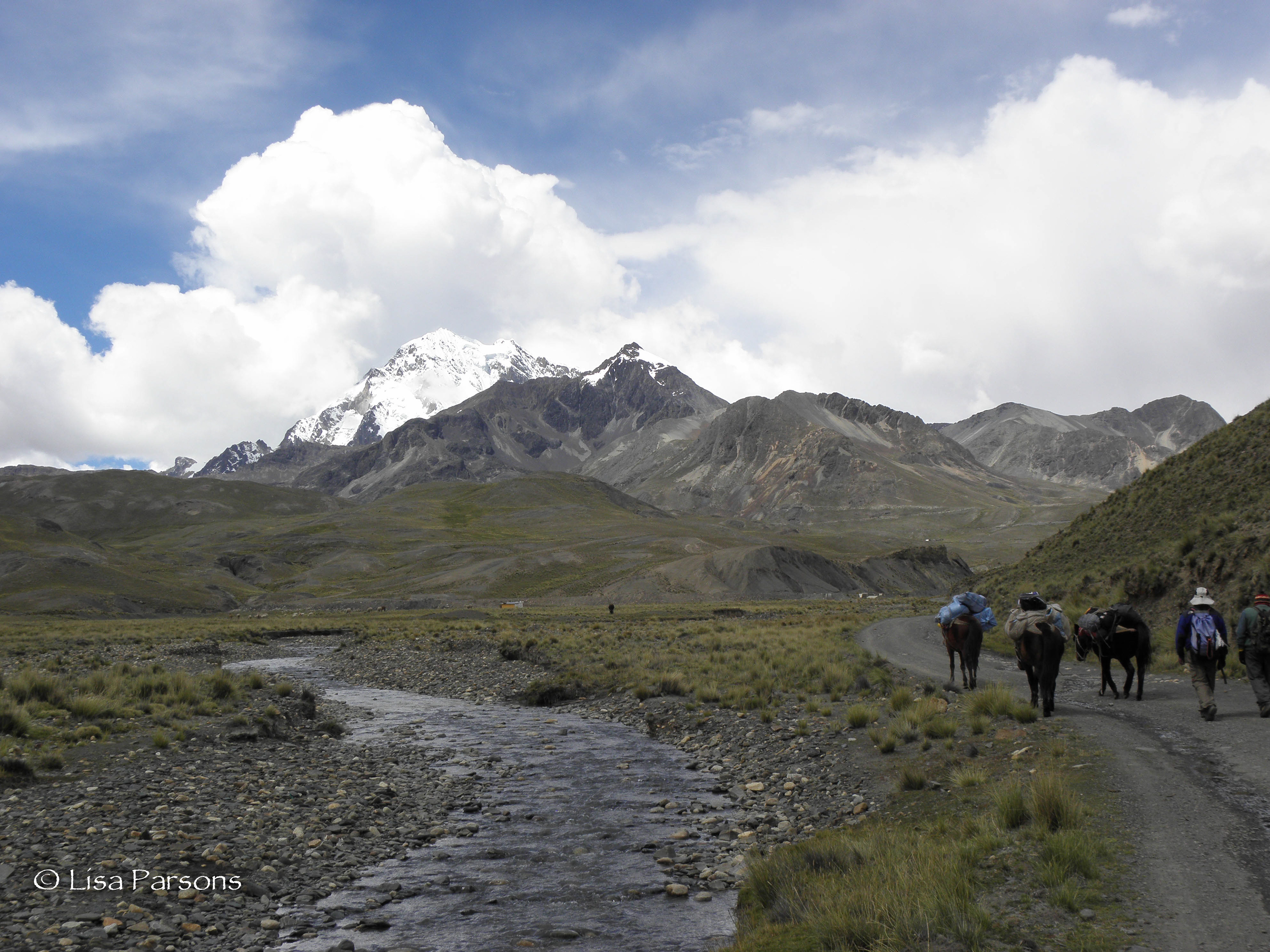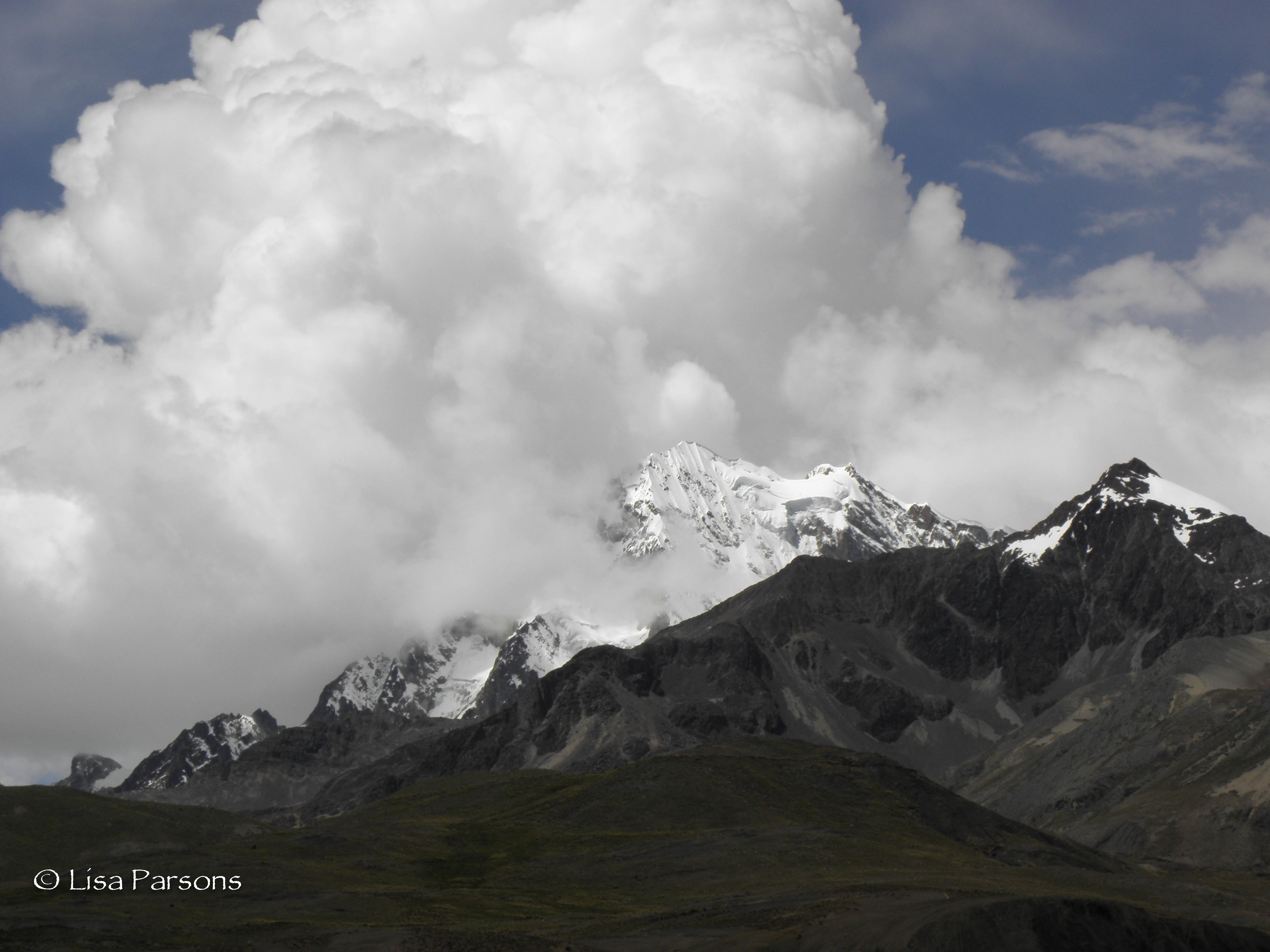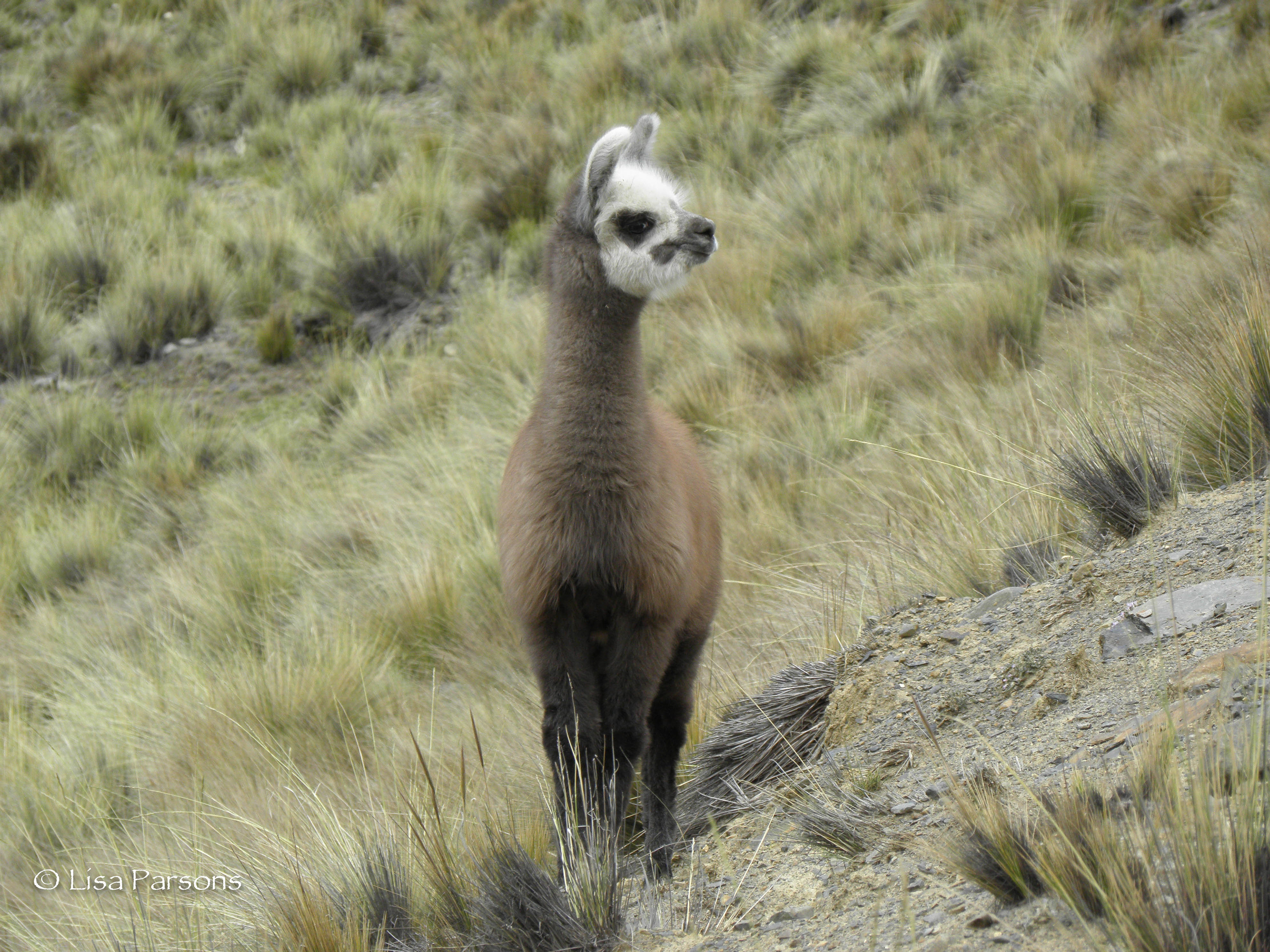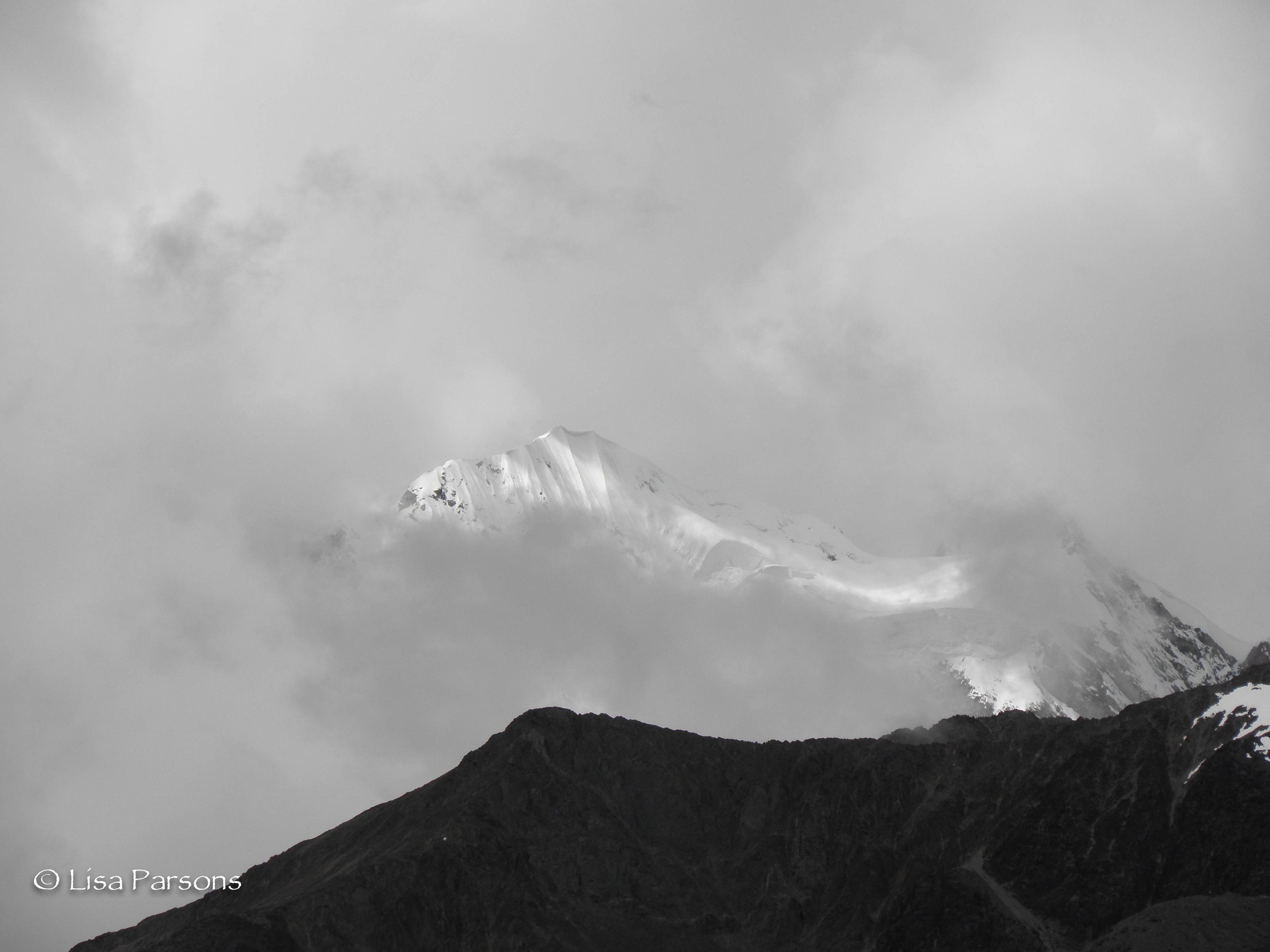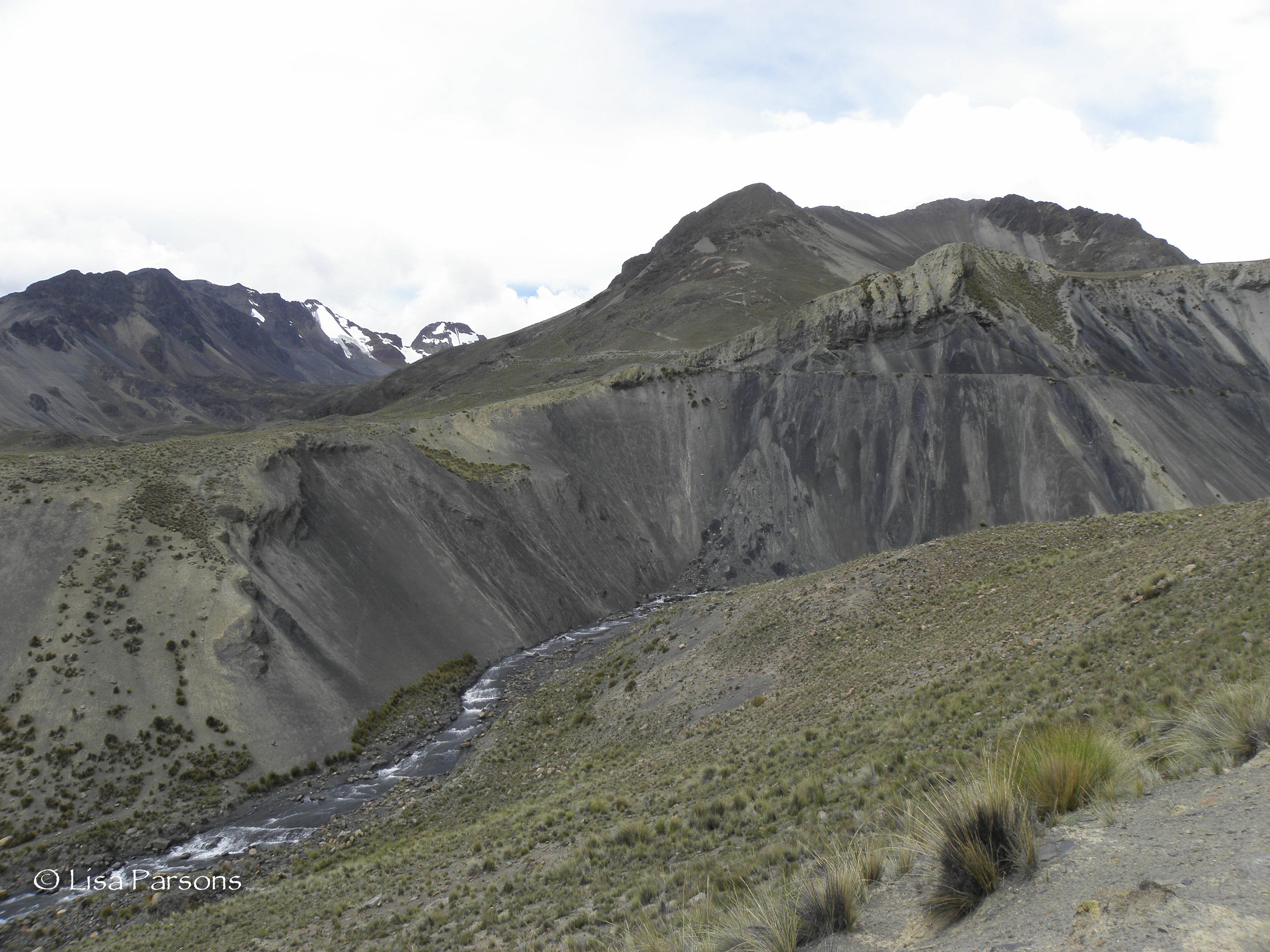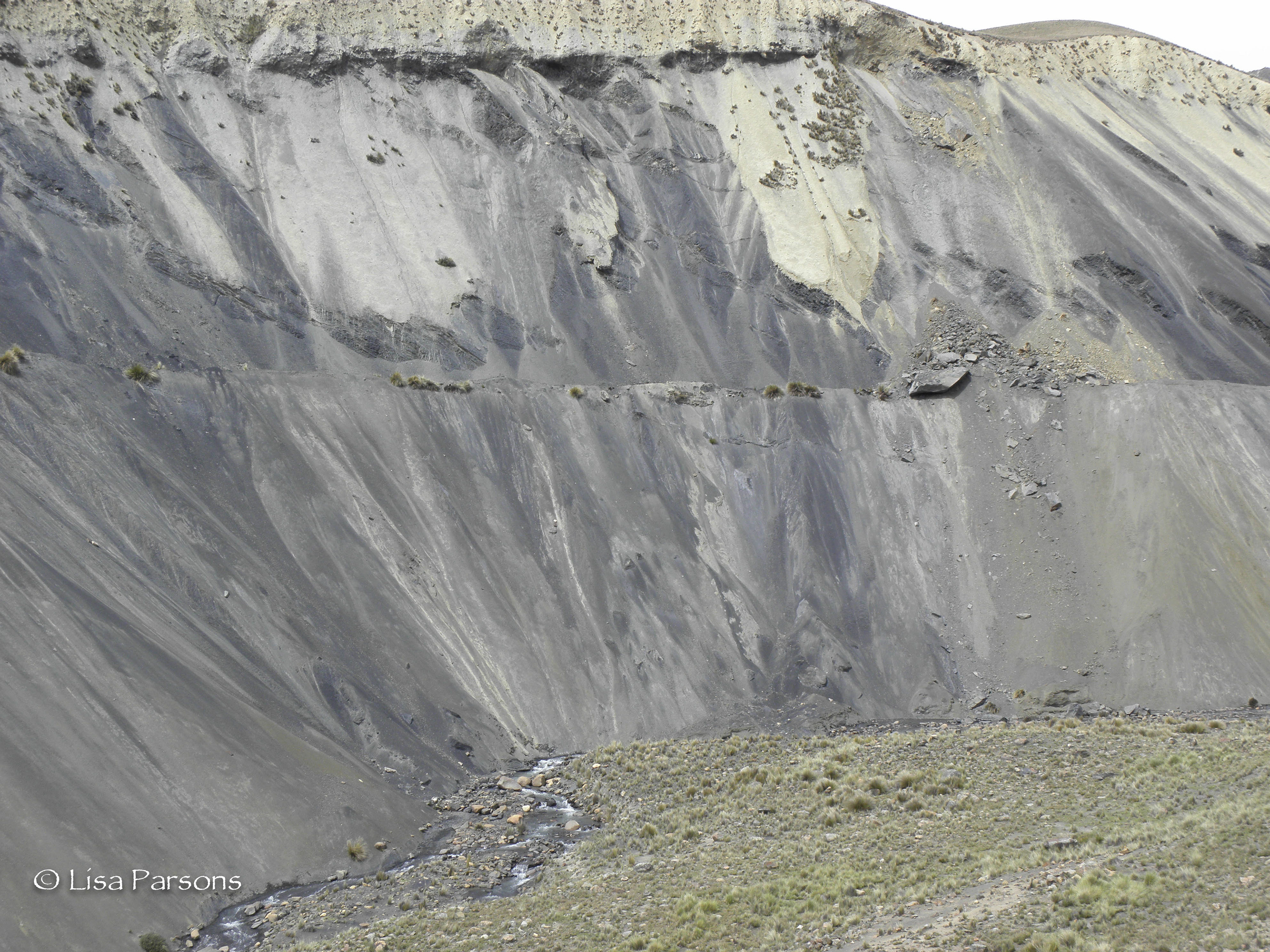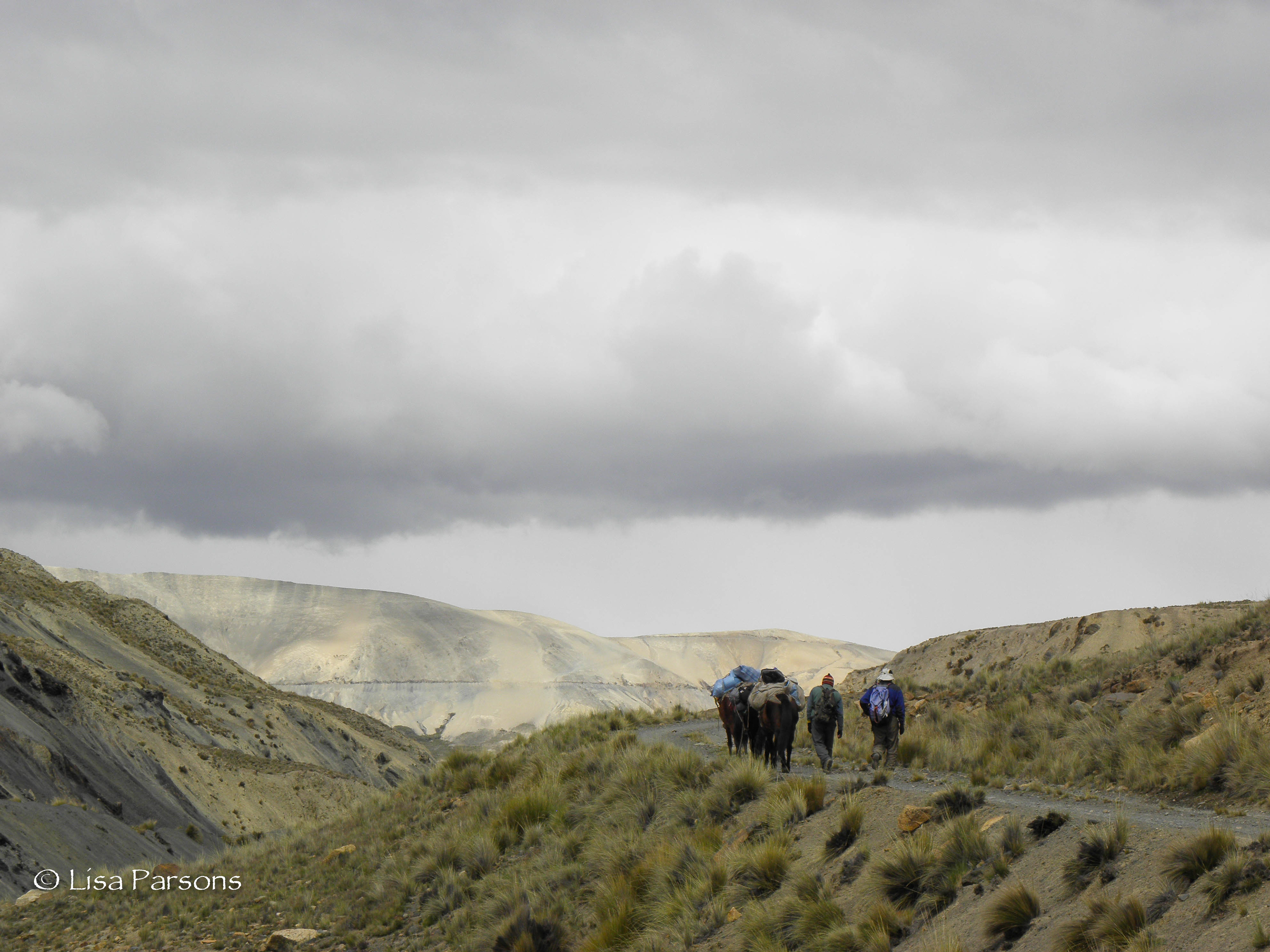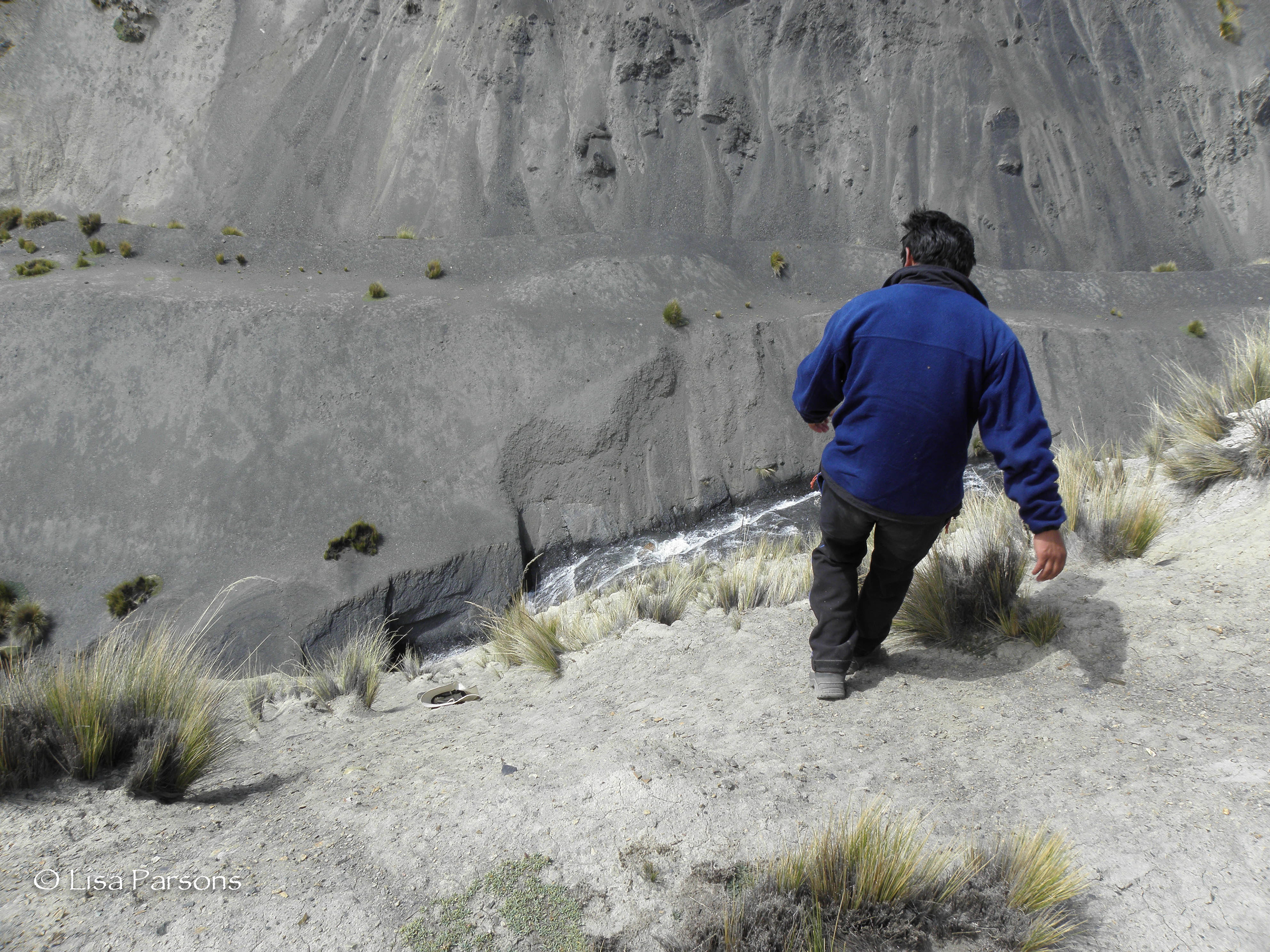 Pedro risking a quick descent to retrieve the cook's hat.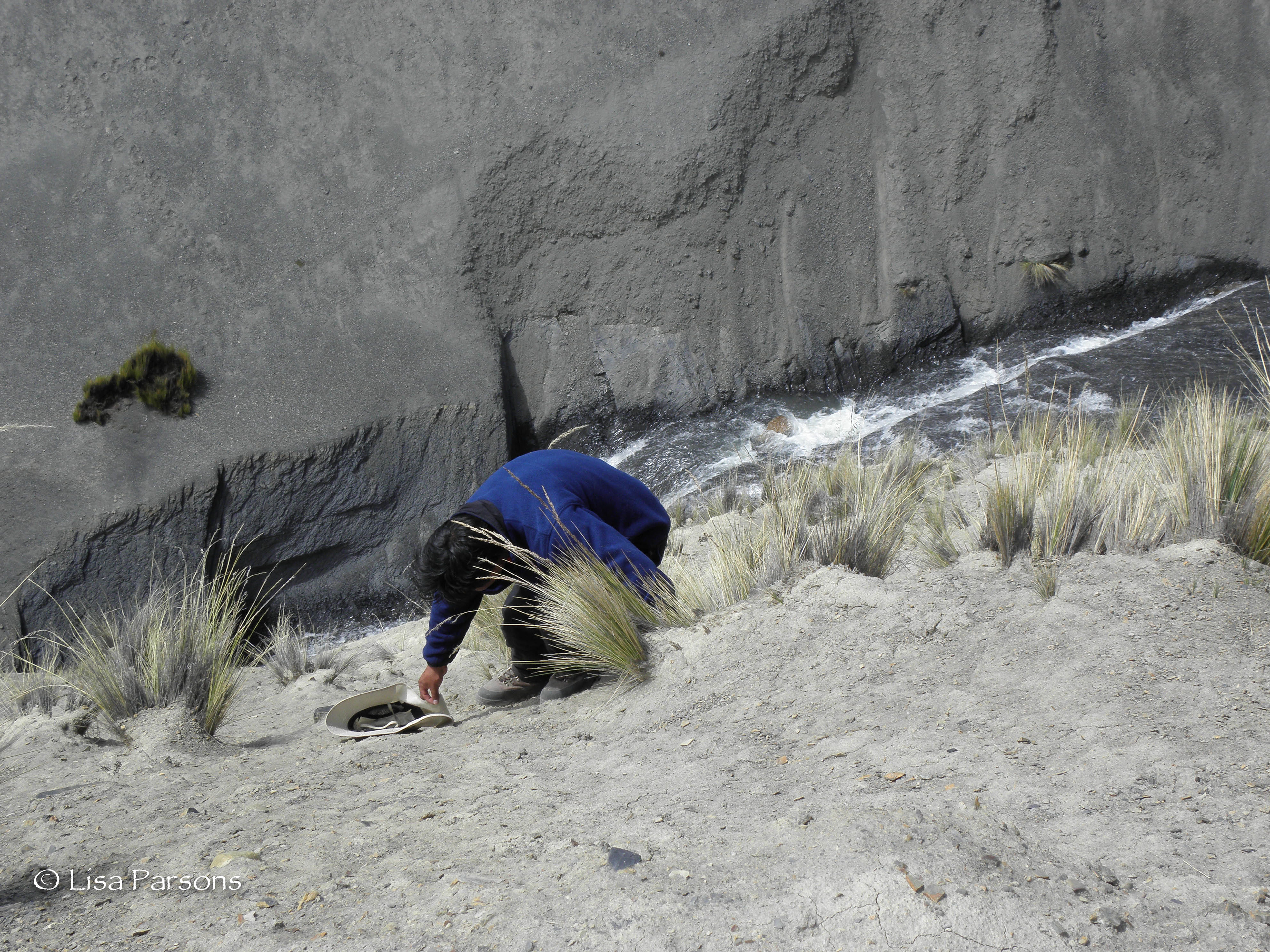 Successful but it was a tense few minutes.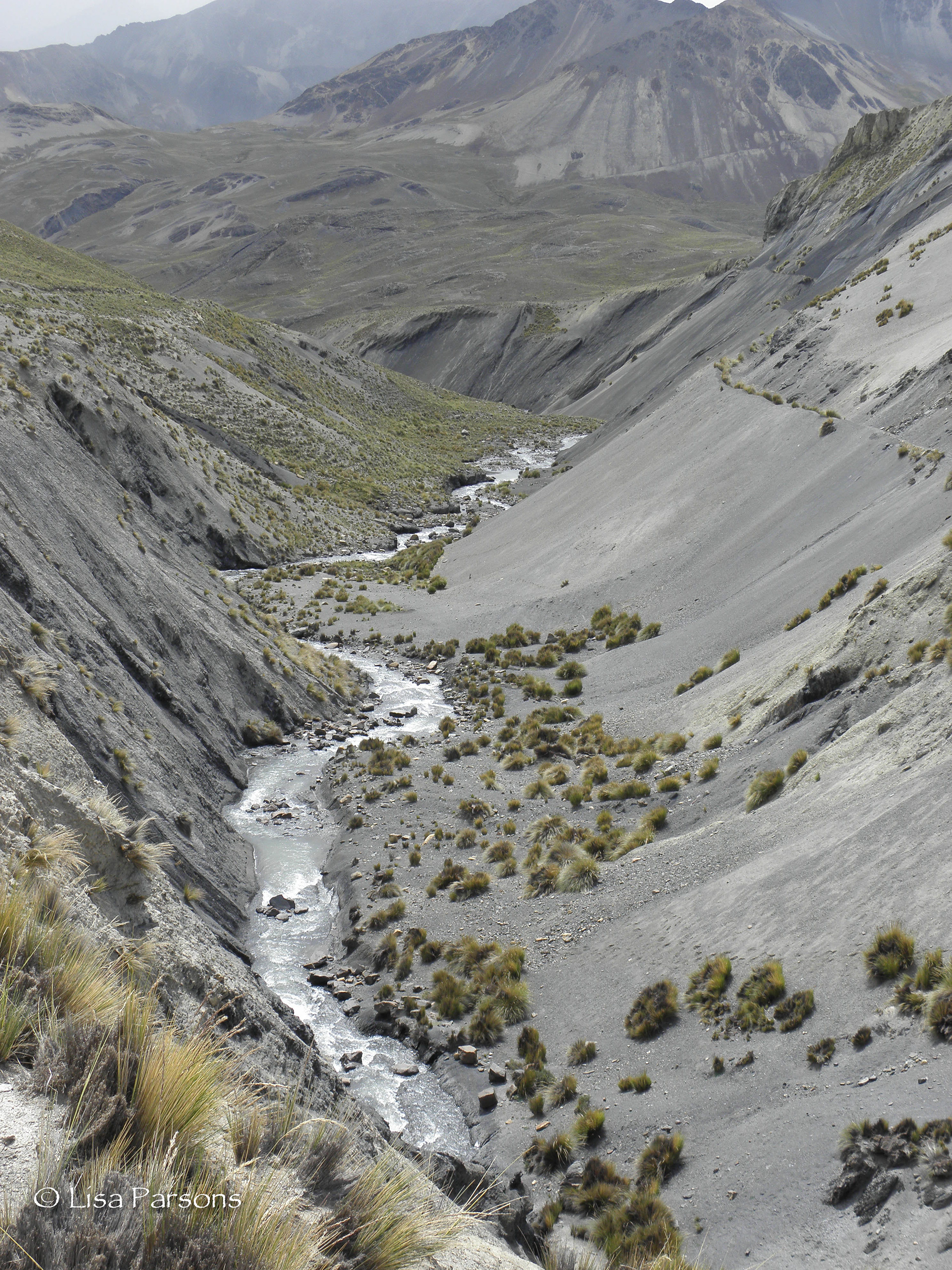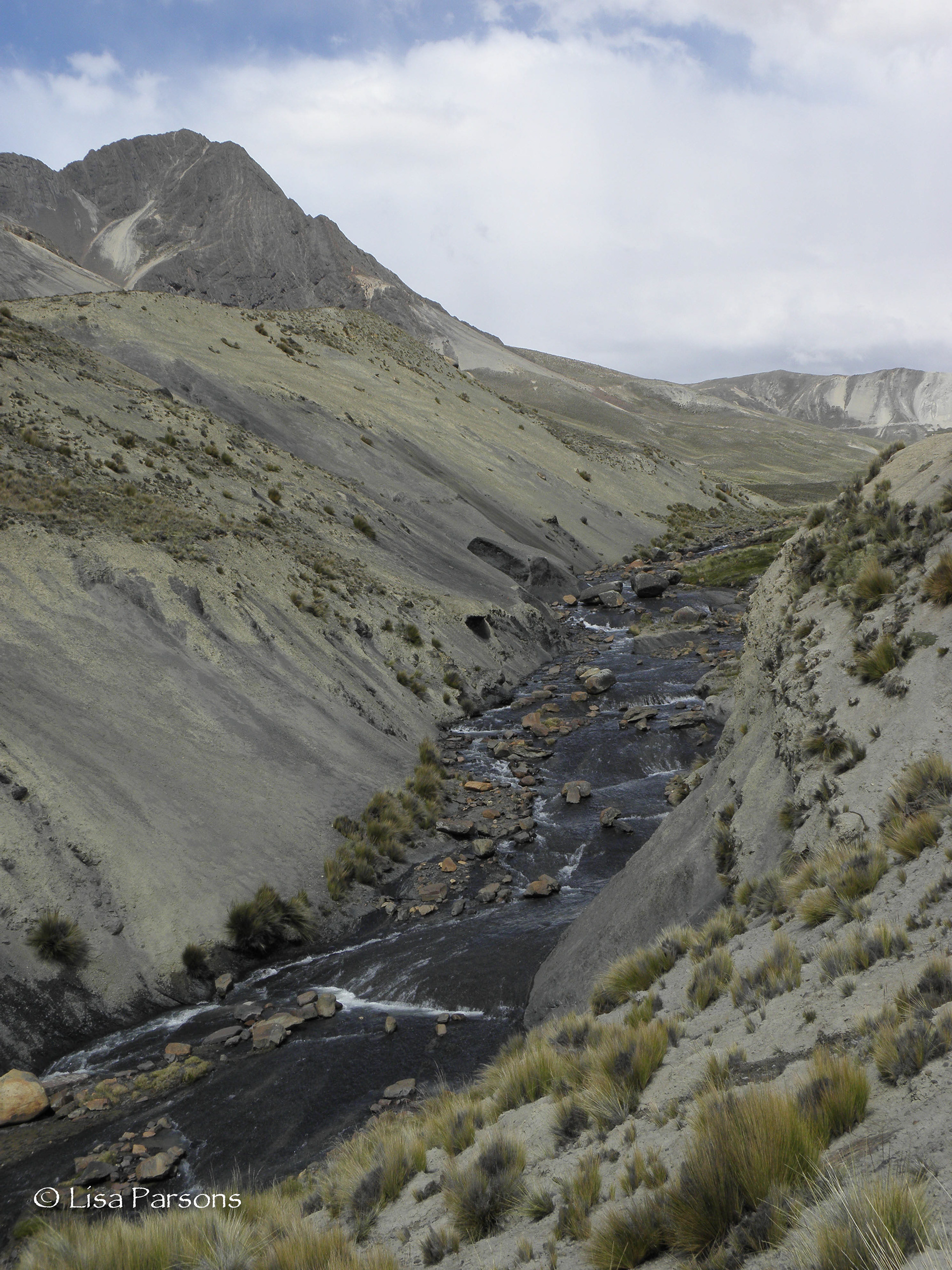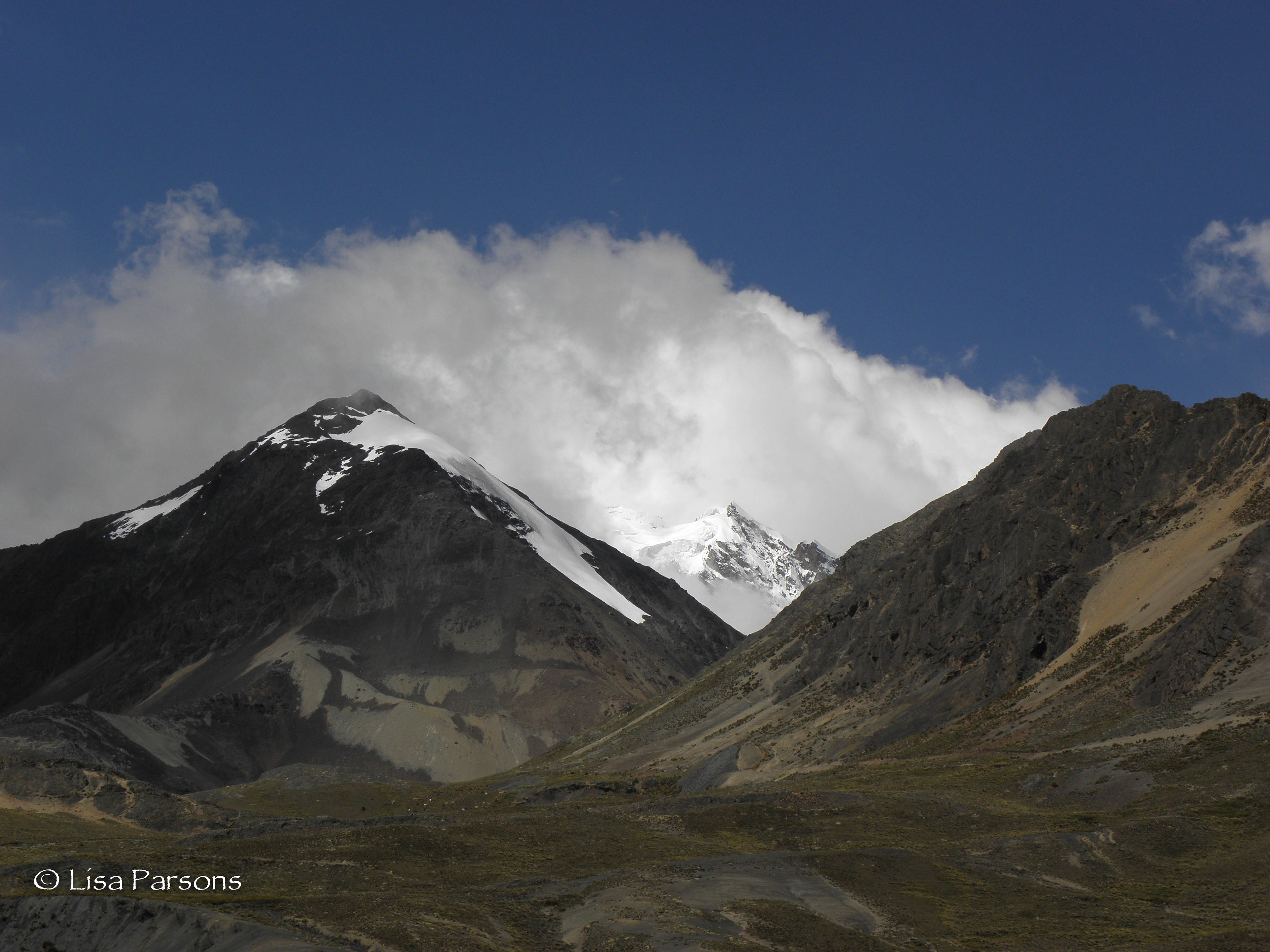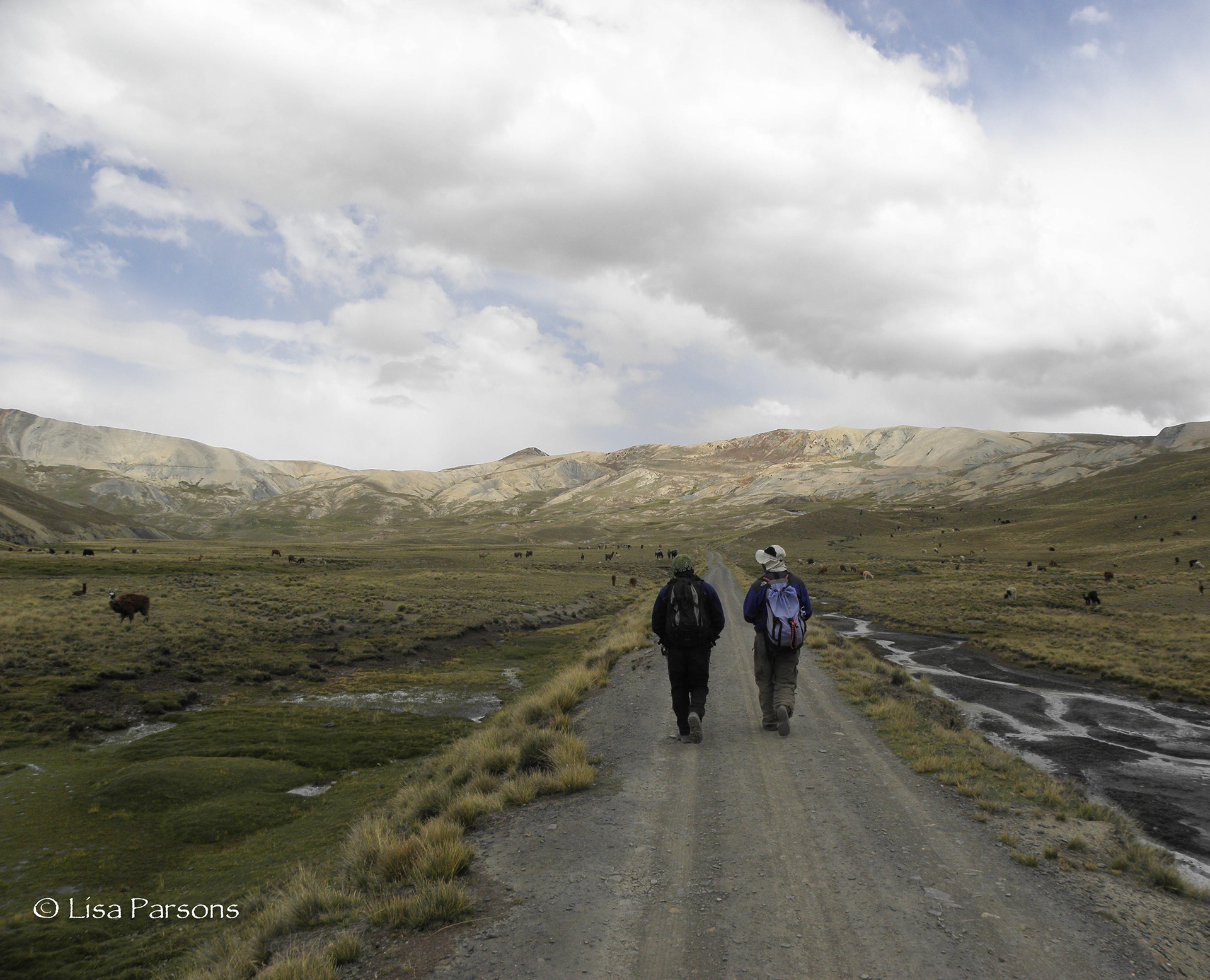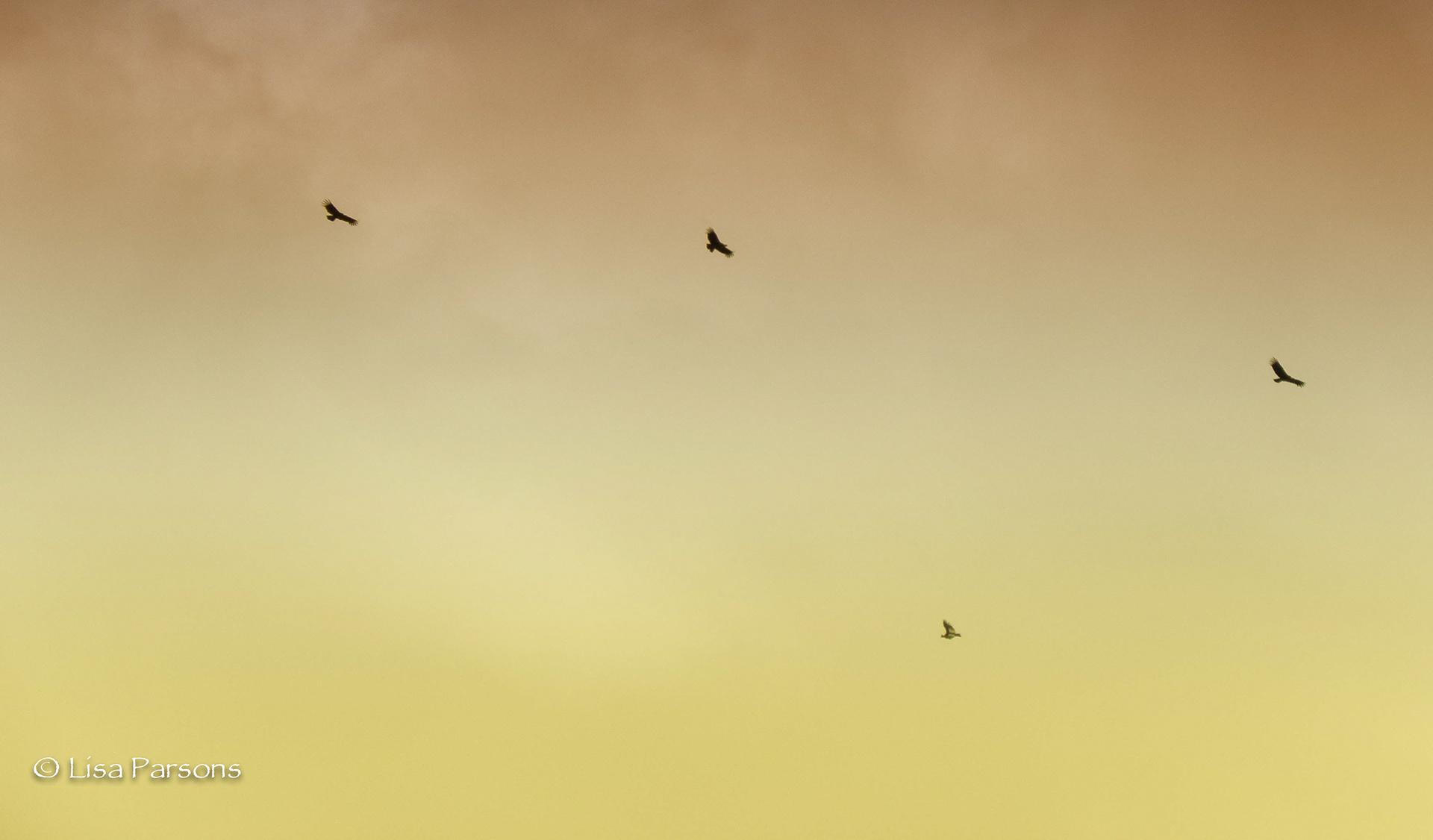 Condors circling in the winds of Huayna Potosi.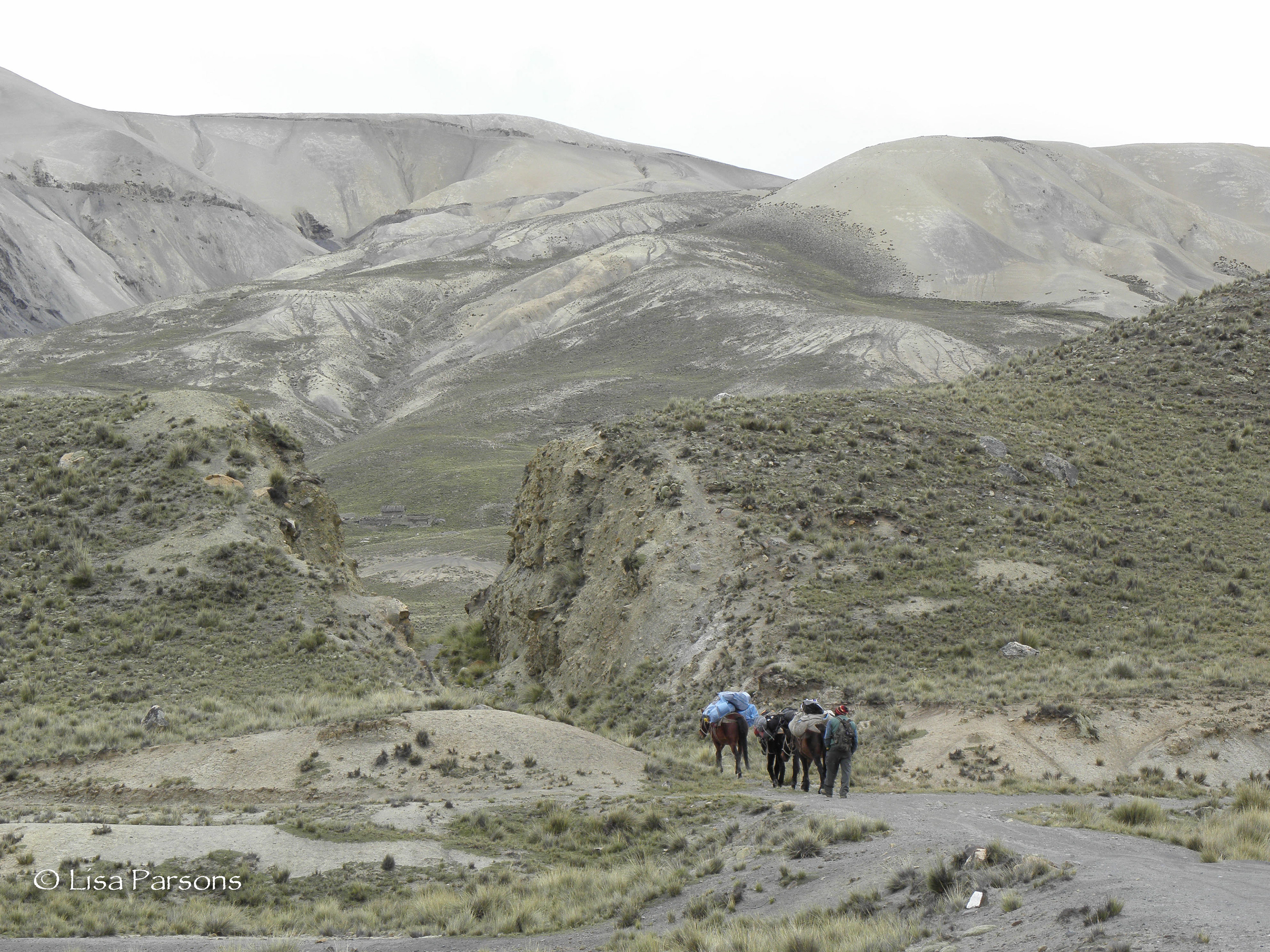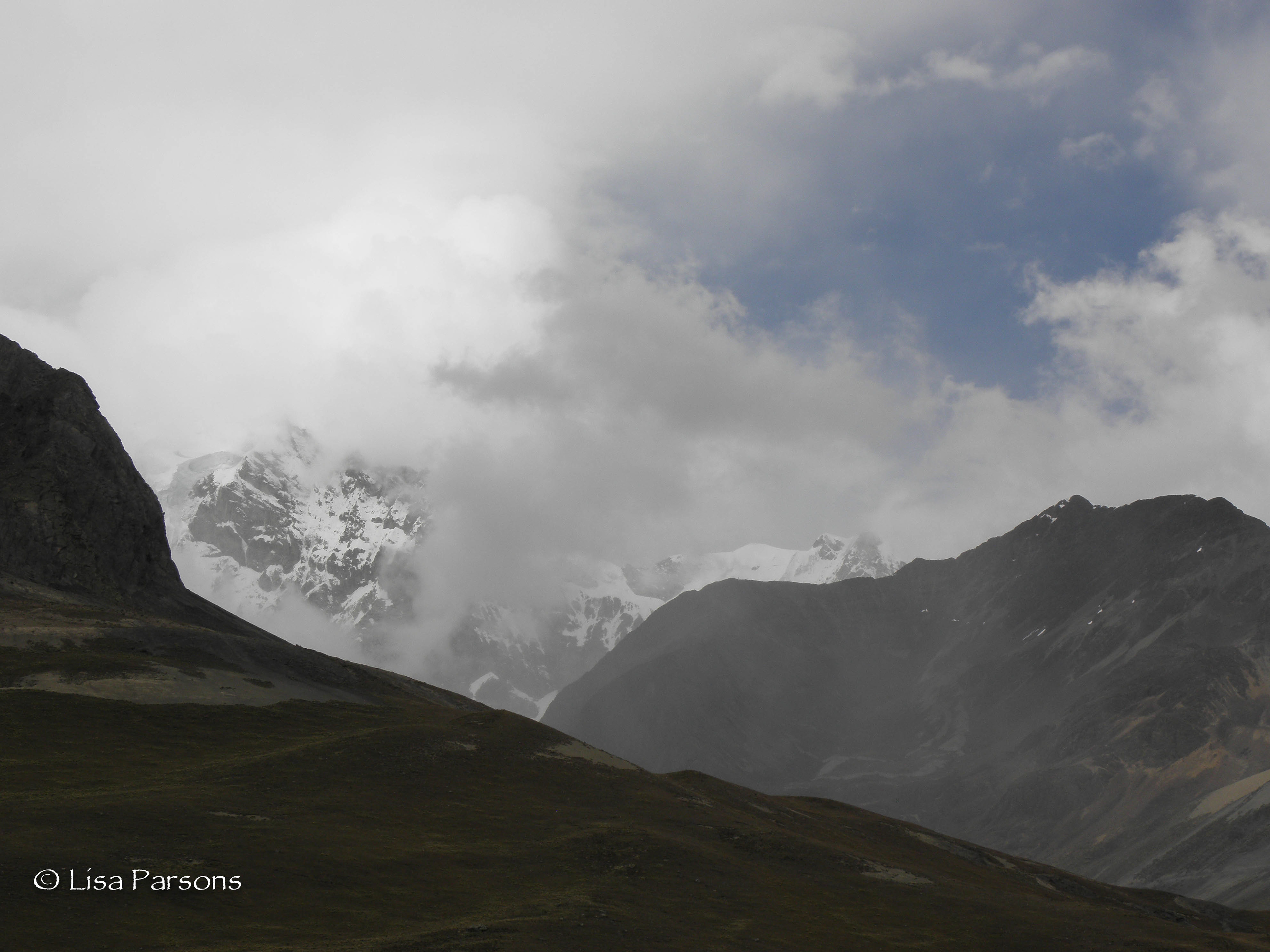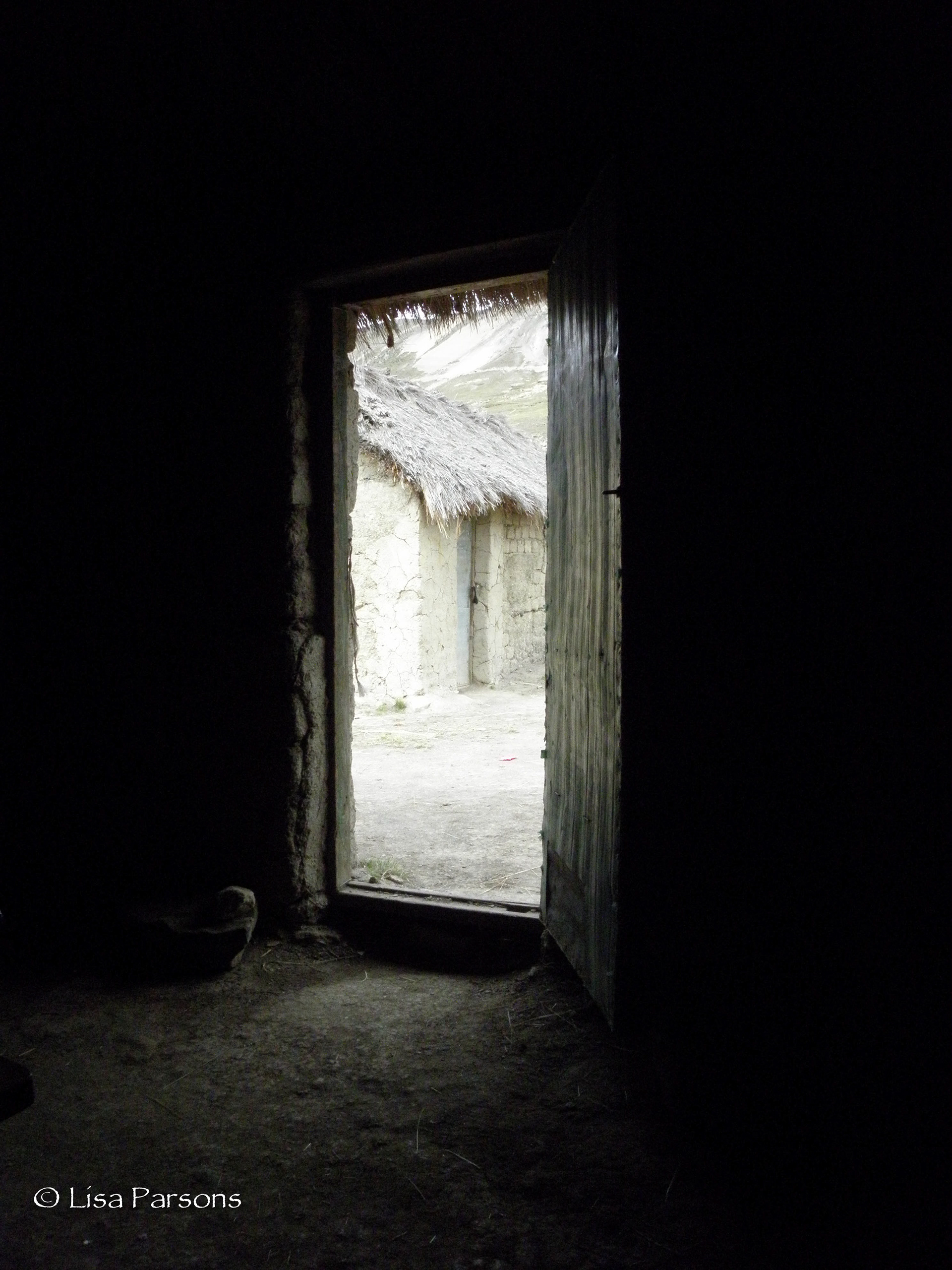 Tonight we get to have dinner inside a mud hut.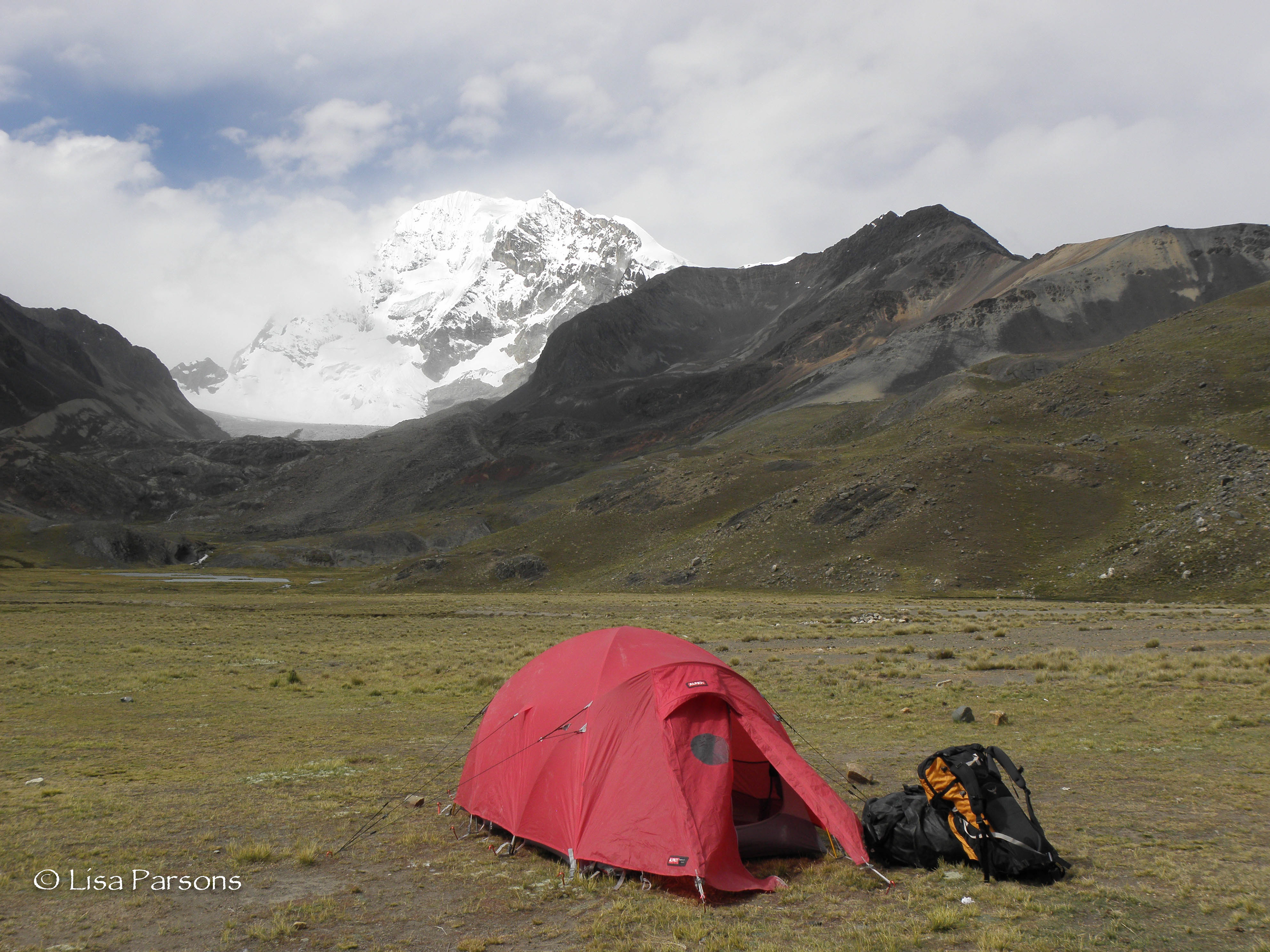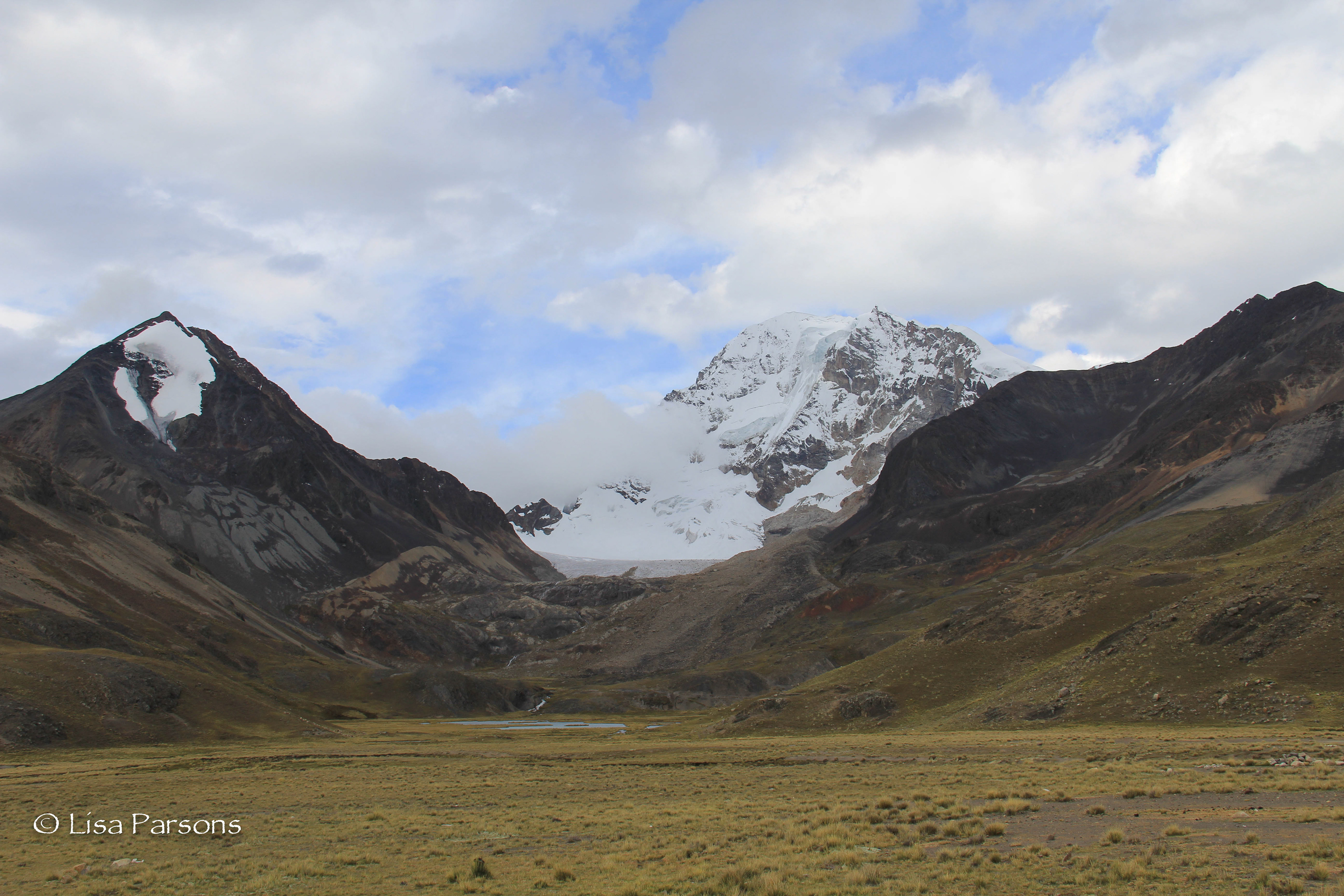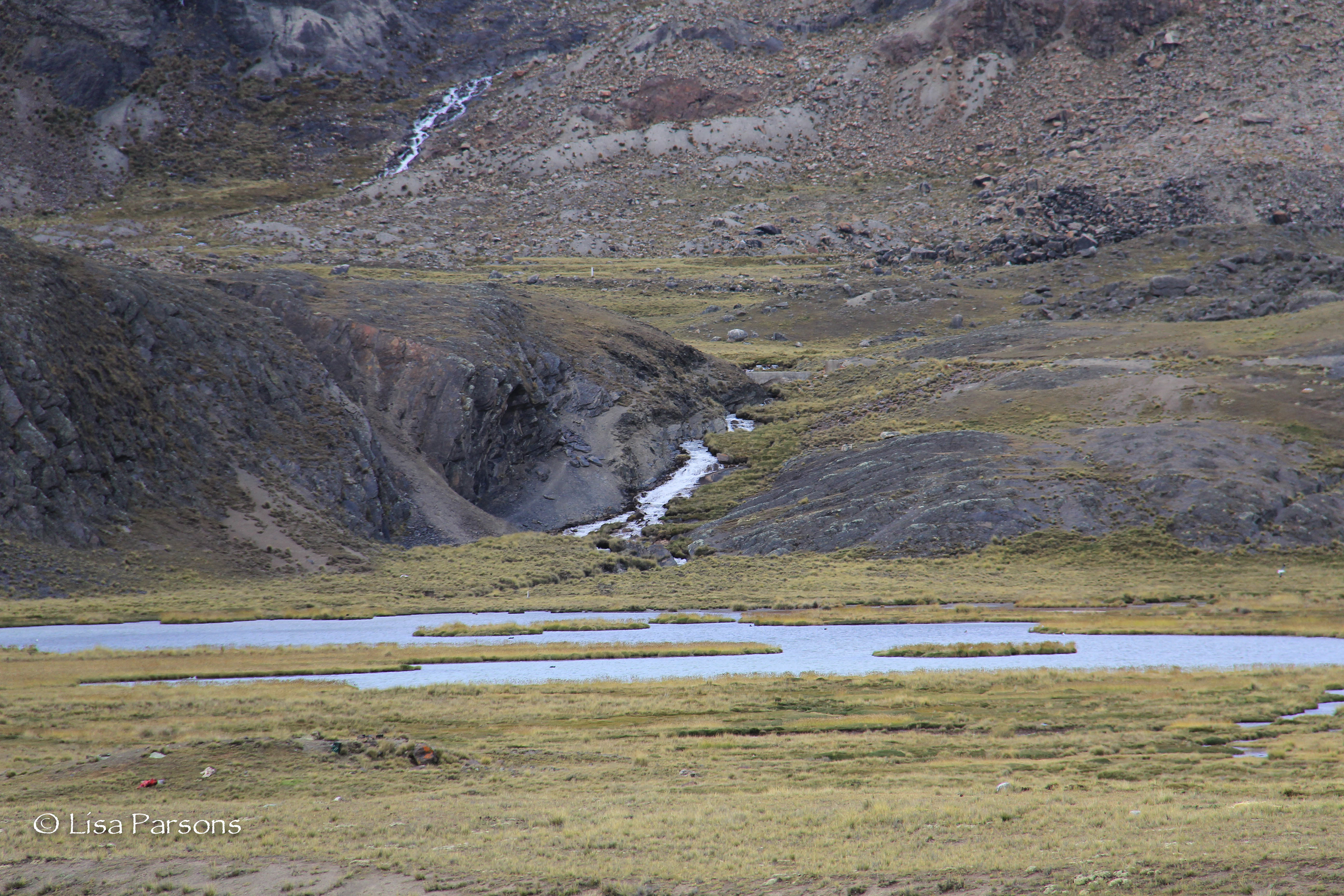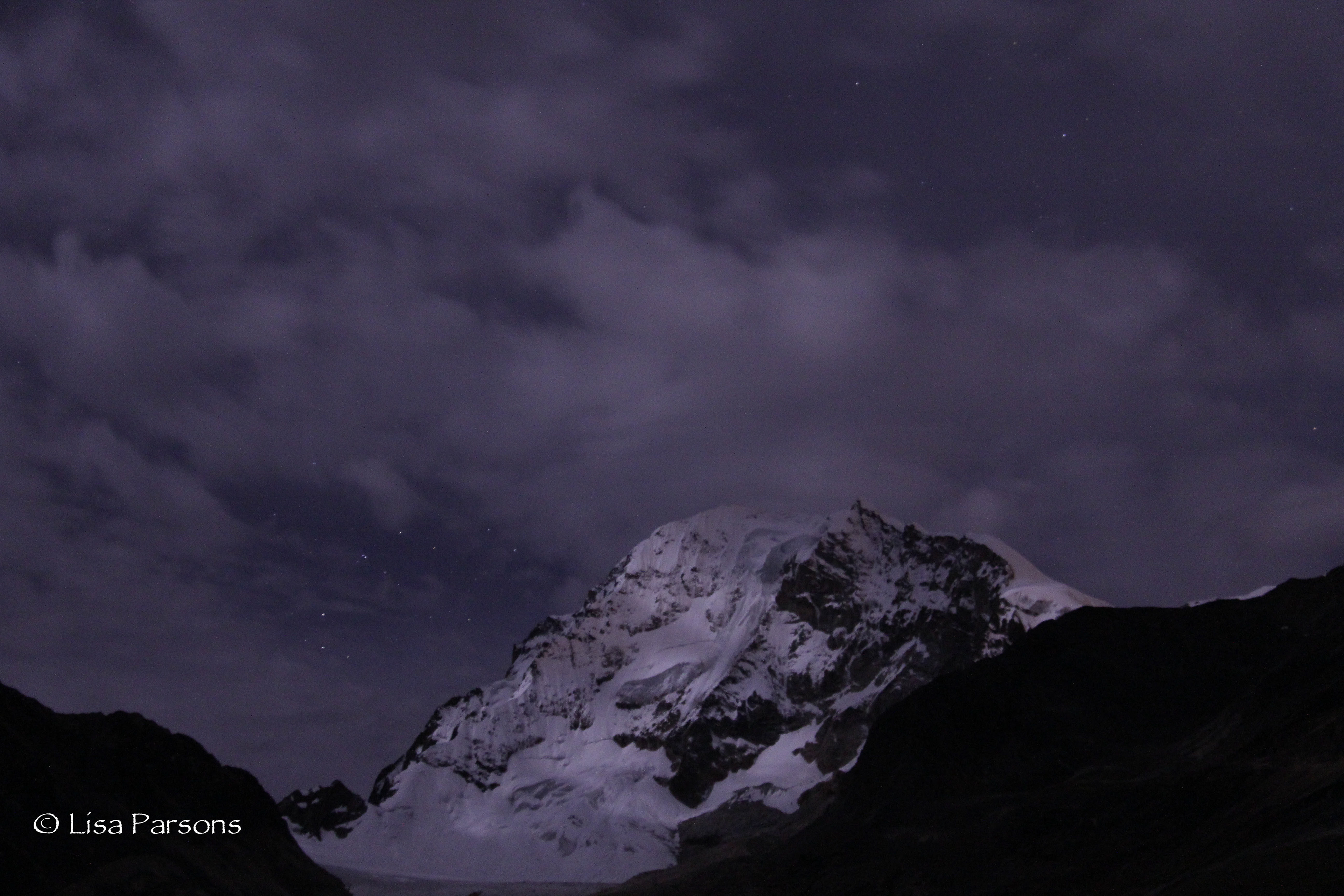 Night shot of Huayna Potosi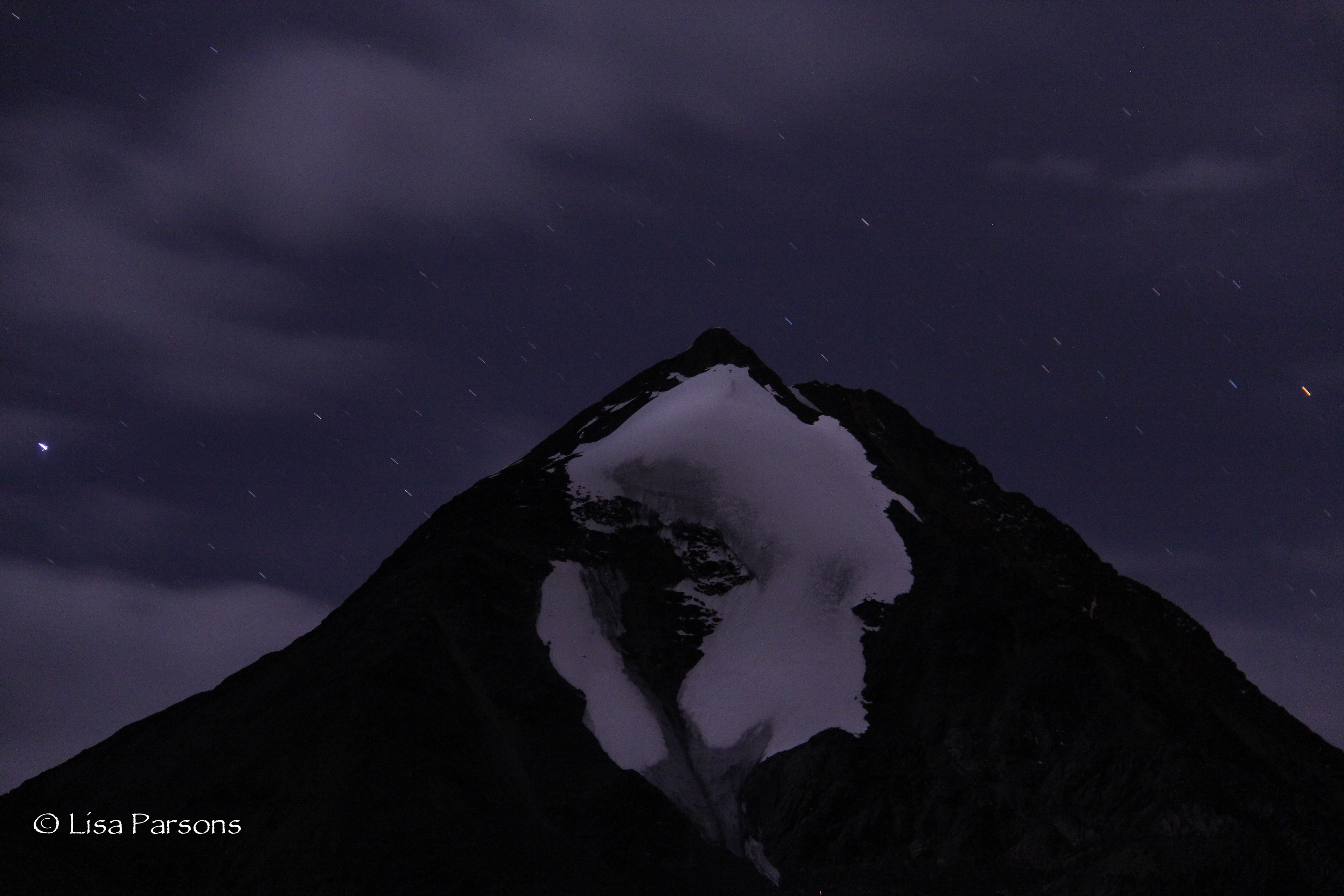 The beautiful Maria Lloca