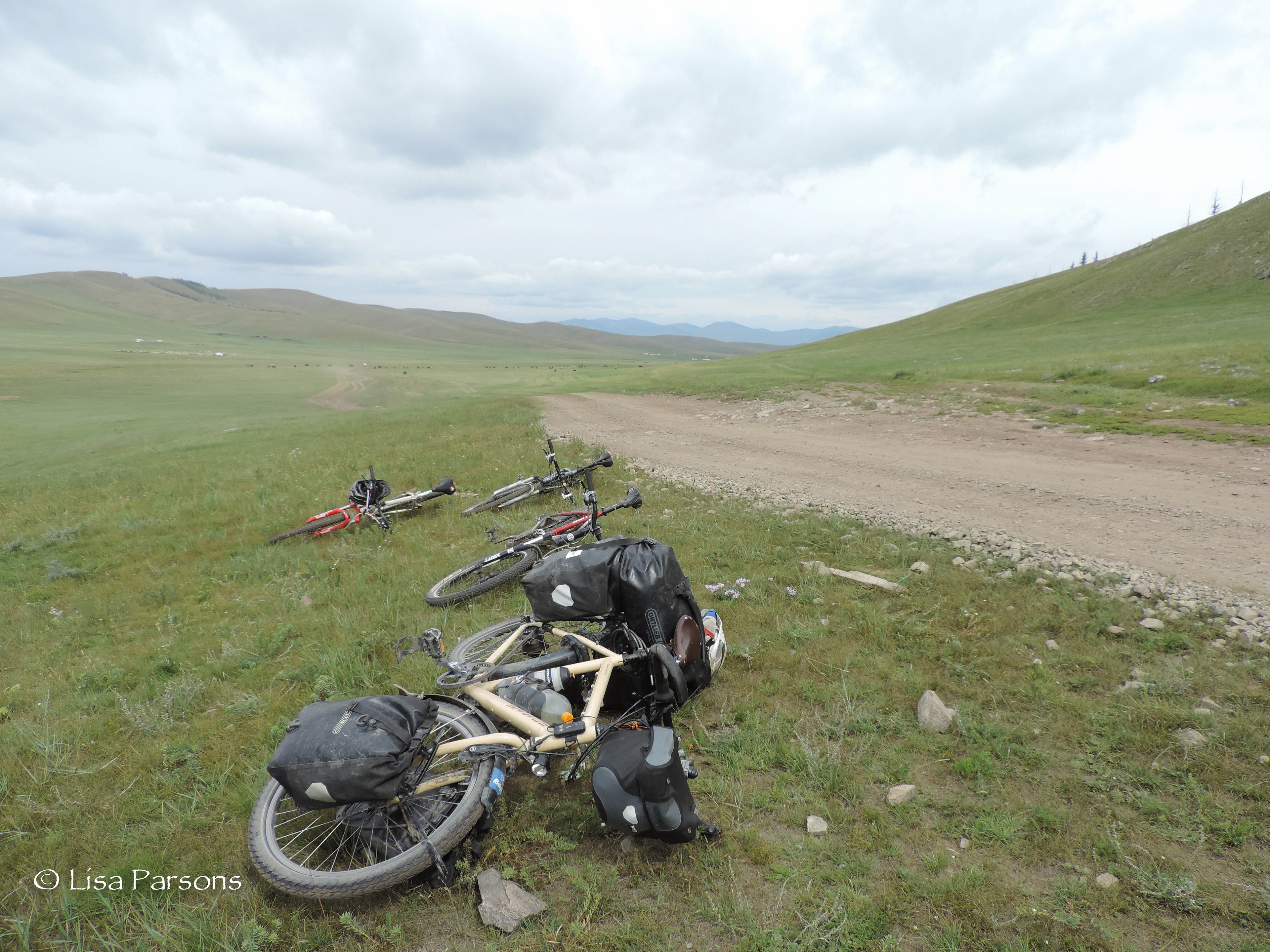 Tim's bike with all his gear.  He kept up with us even on the uphills!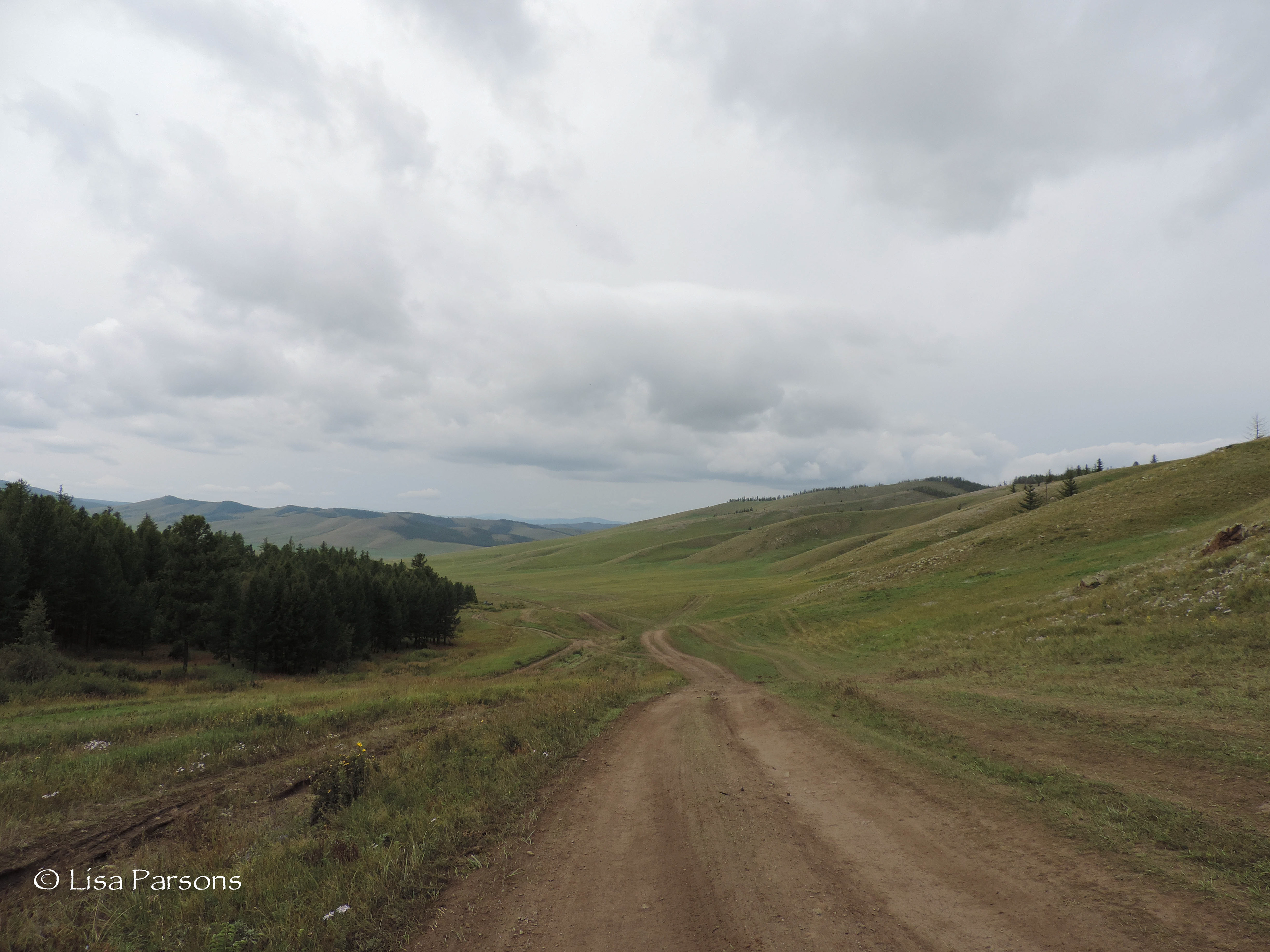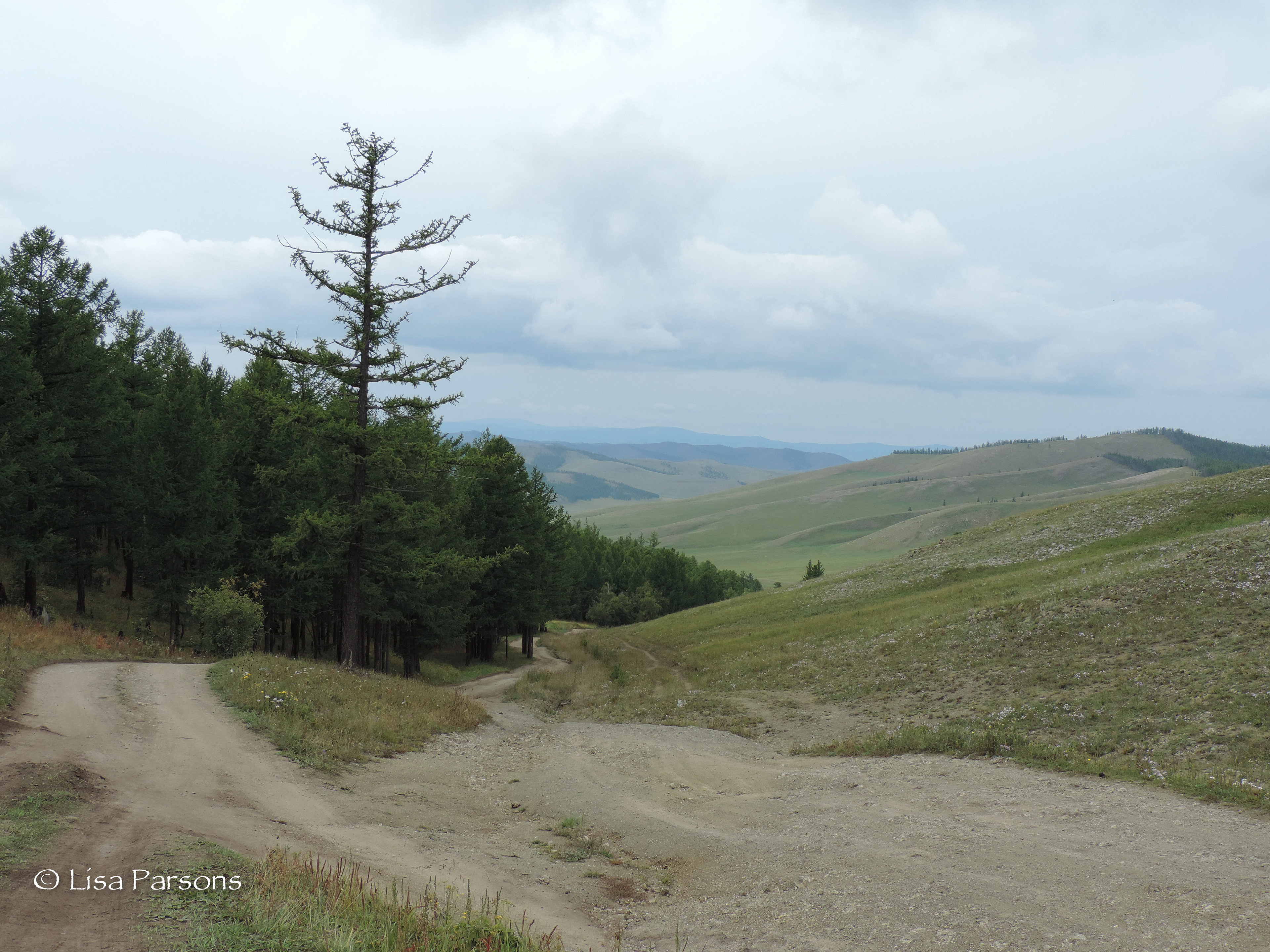 More forest on this section of the ride.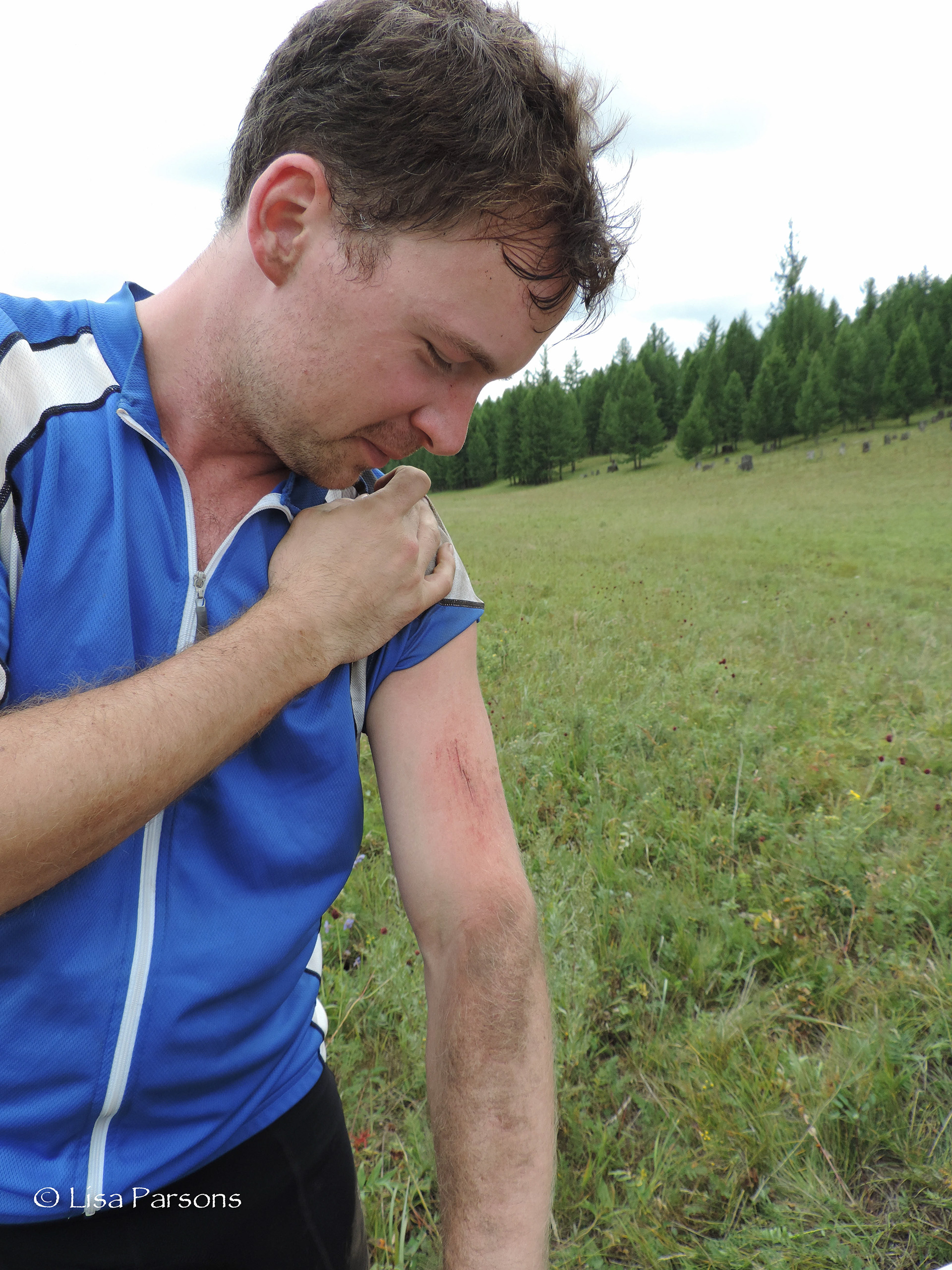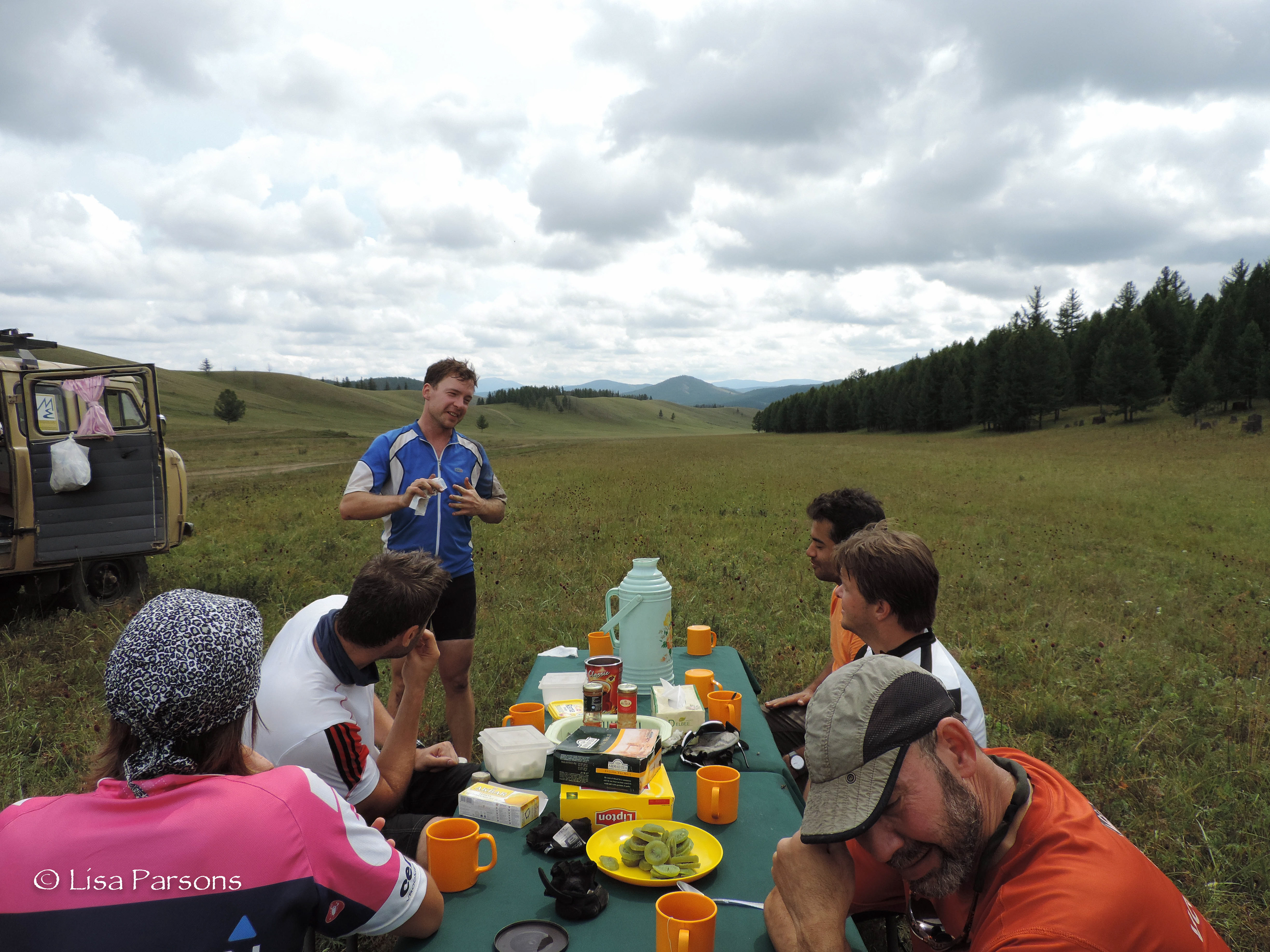 Lunch in a field somewhere.
Riding down to the hotsprings.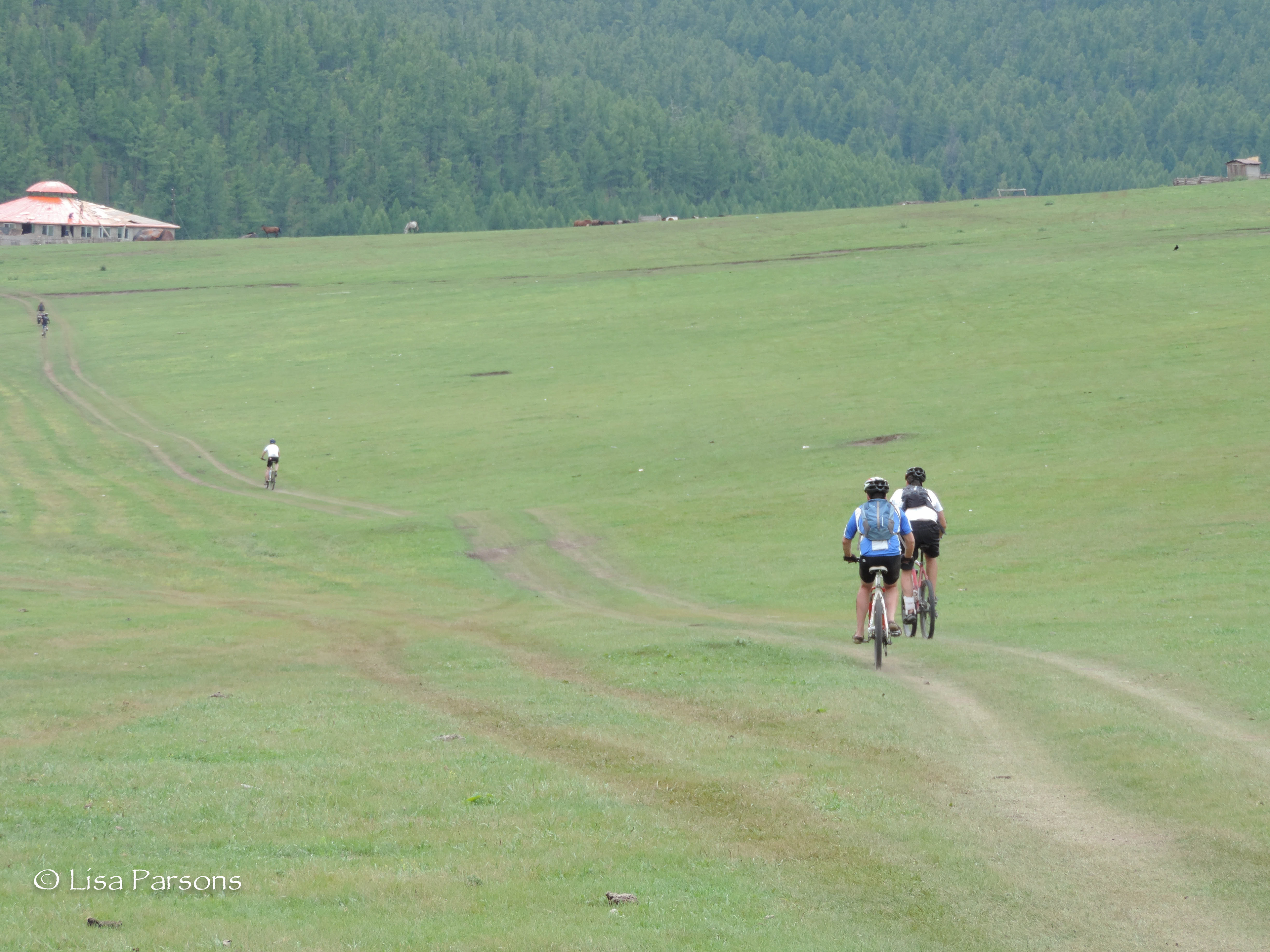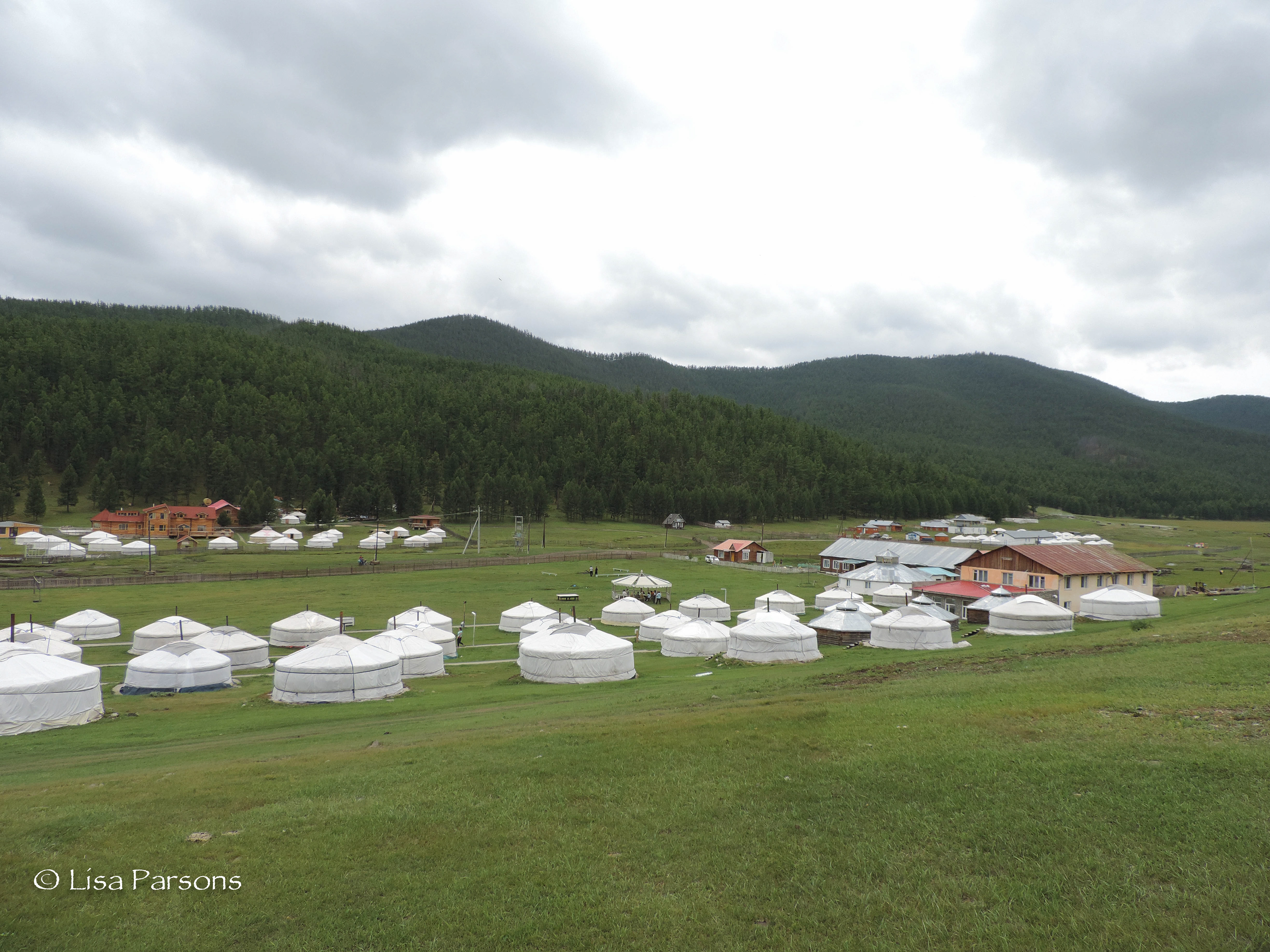 Tsenkher Jiguur Hot Springs and Ger Camp.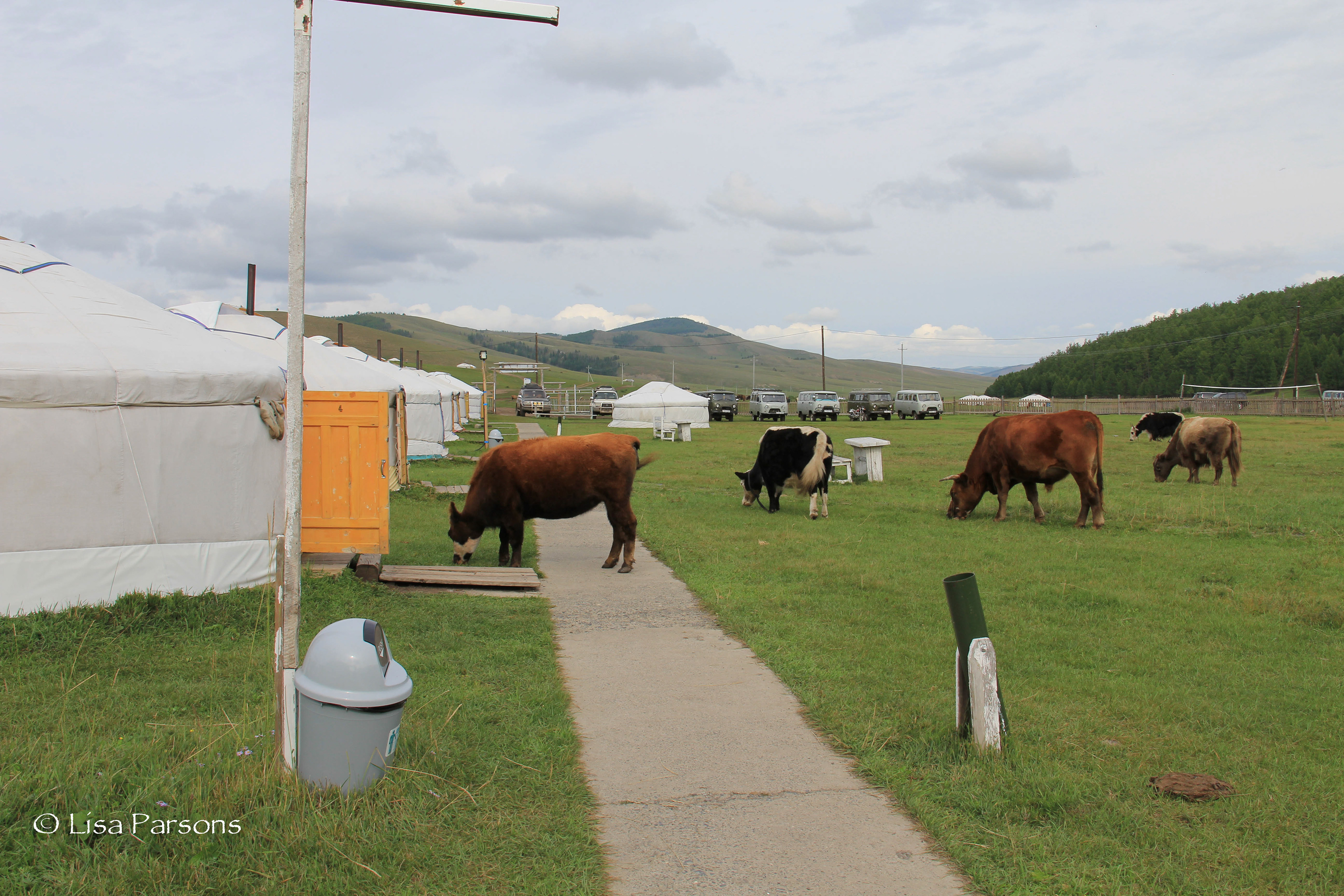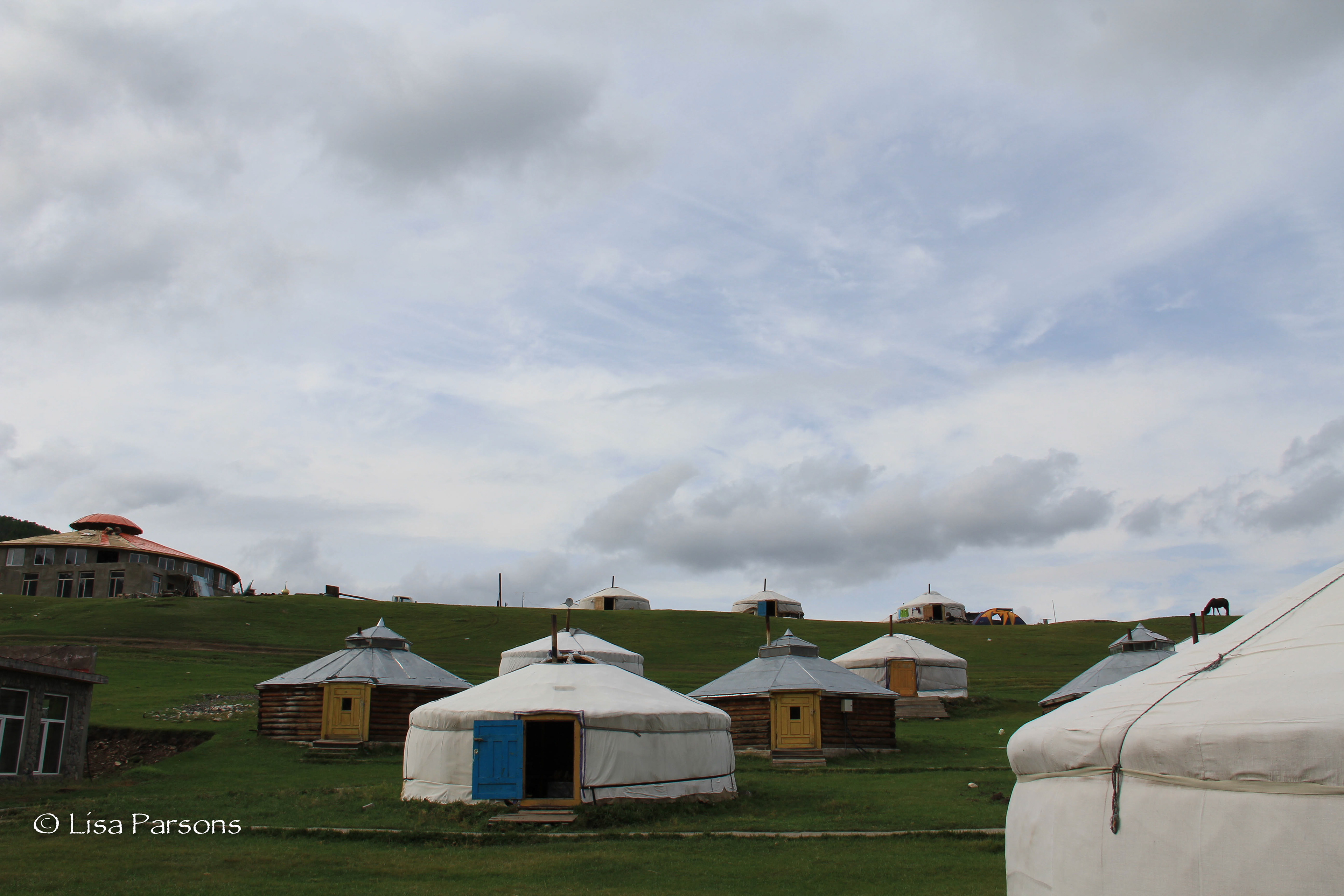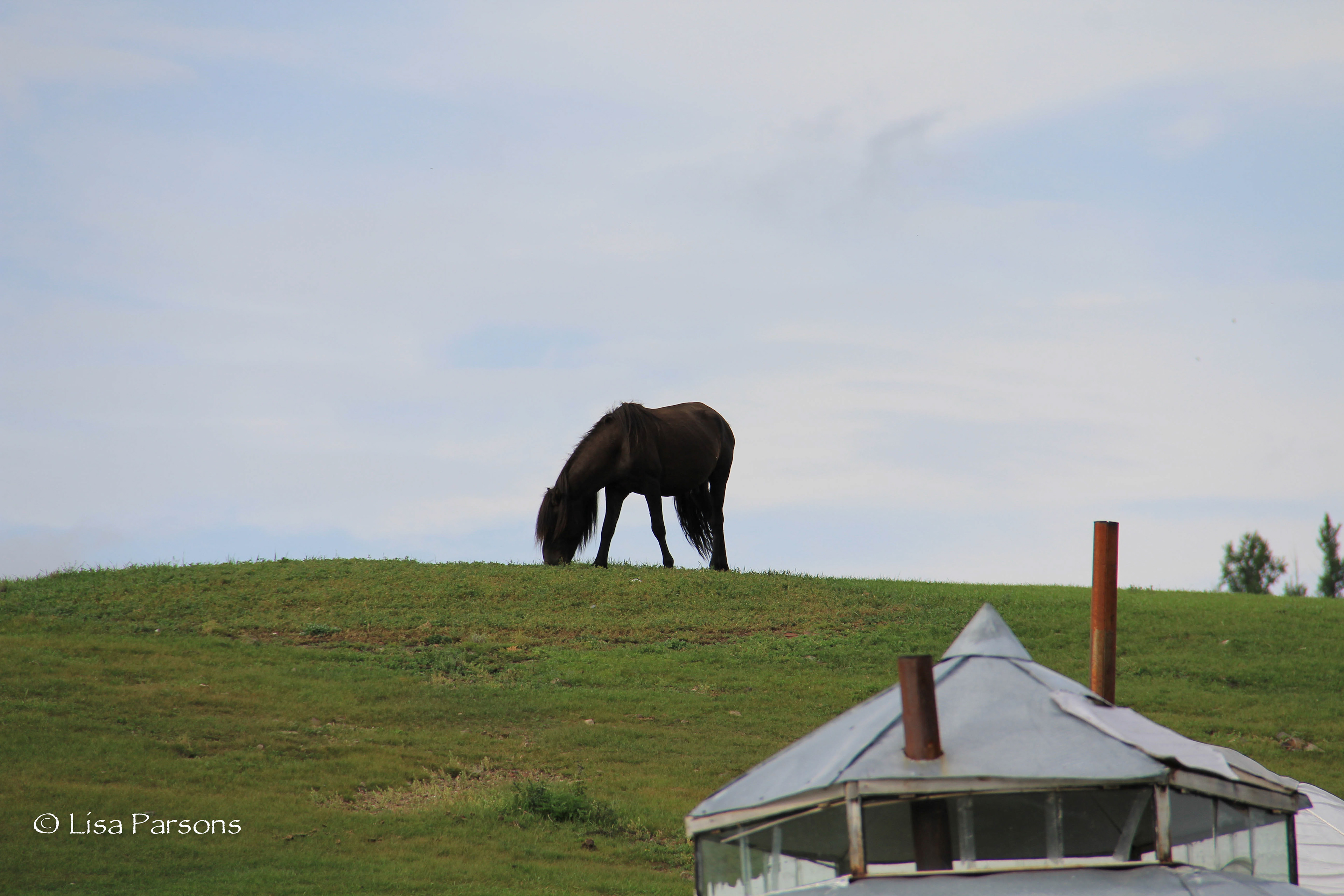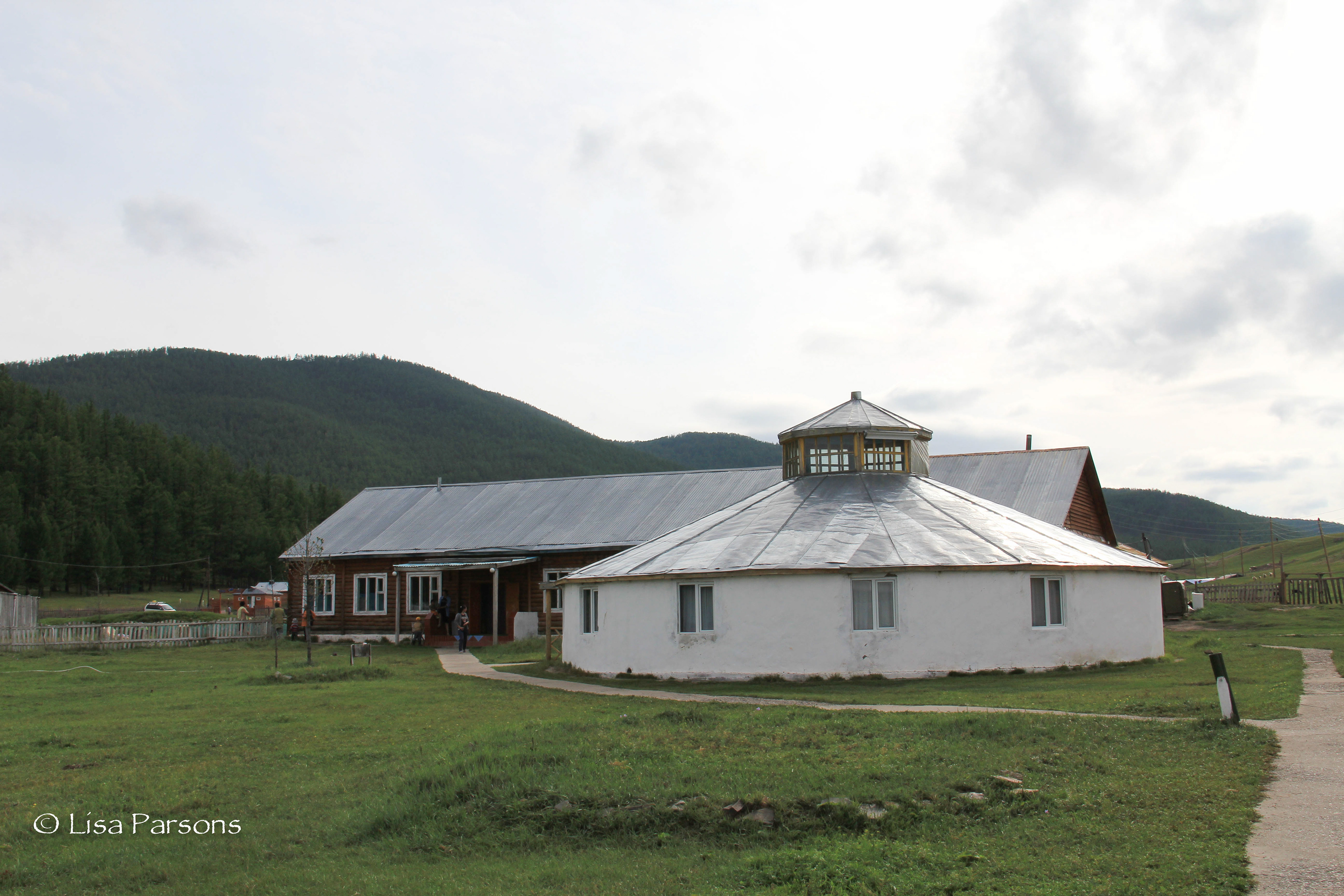 The dining area and shotsprings.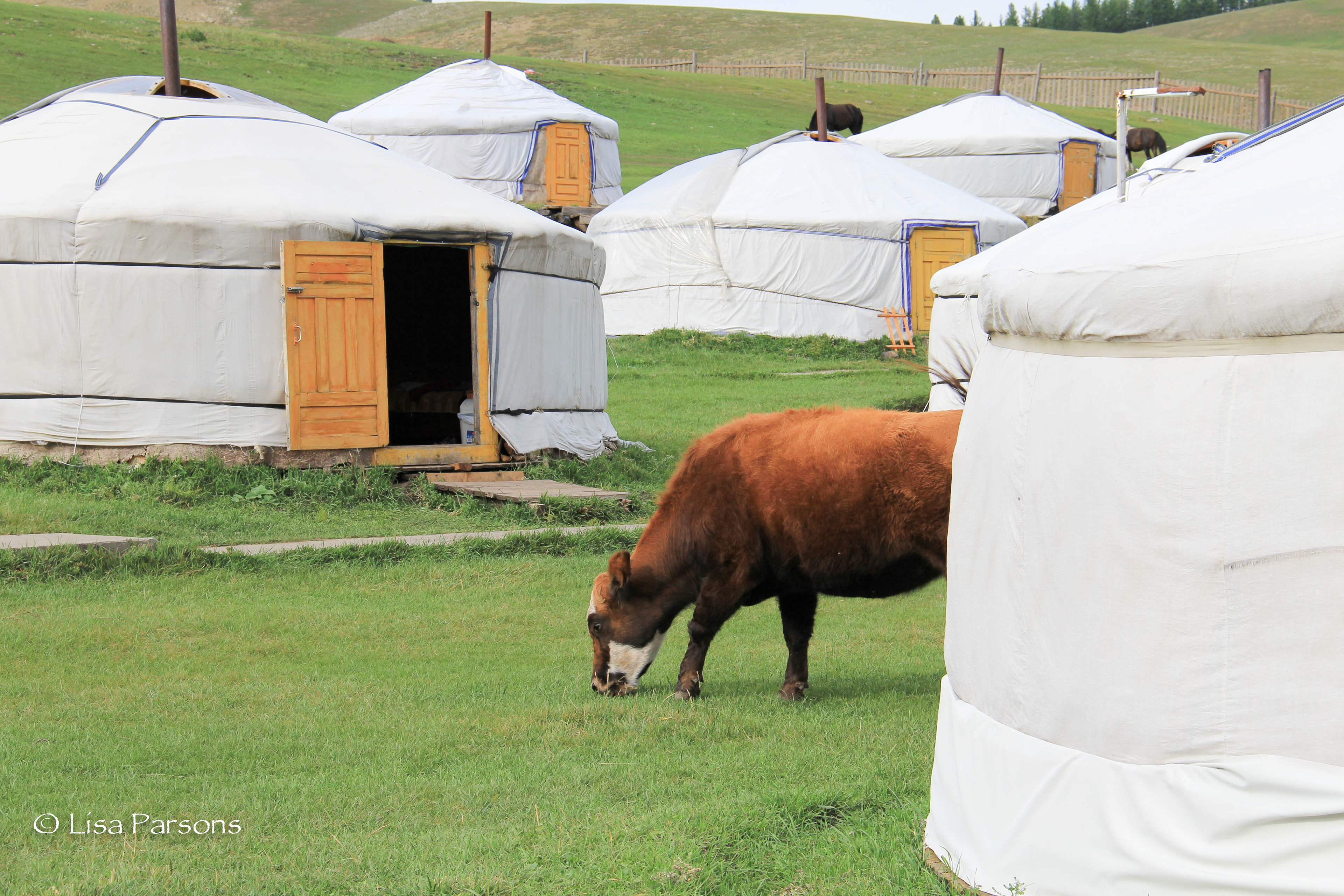 A cow just lazily munching on grass around the gers.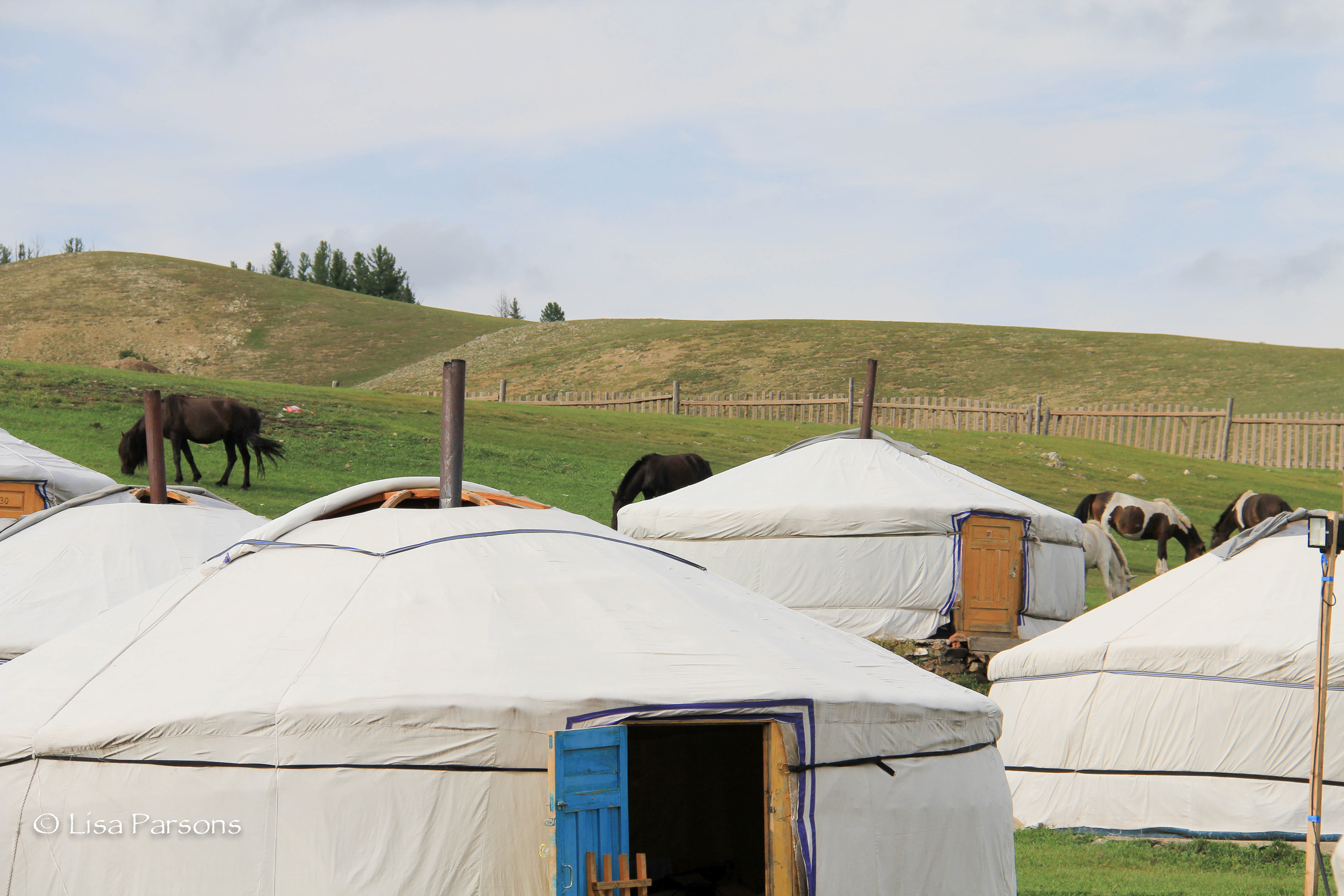 Also the horses were working on the grass.
and the goats.  Always, everywhere we go there are nomads and their livestock.  It is a daily part of rural life.  Also everywhere we go there is poo.  Horse poo, cow poo, goat poo, yak poo, dog poo.  There are land mines everywhere.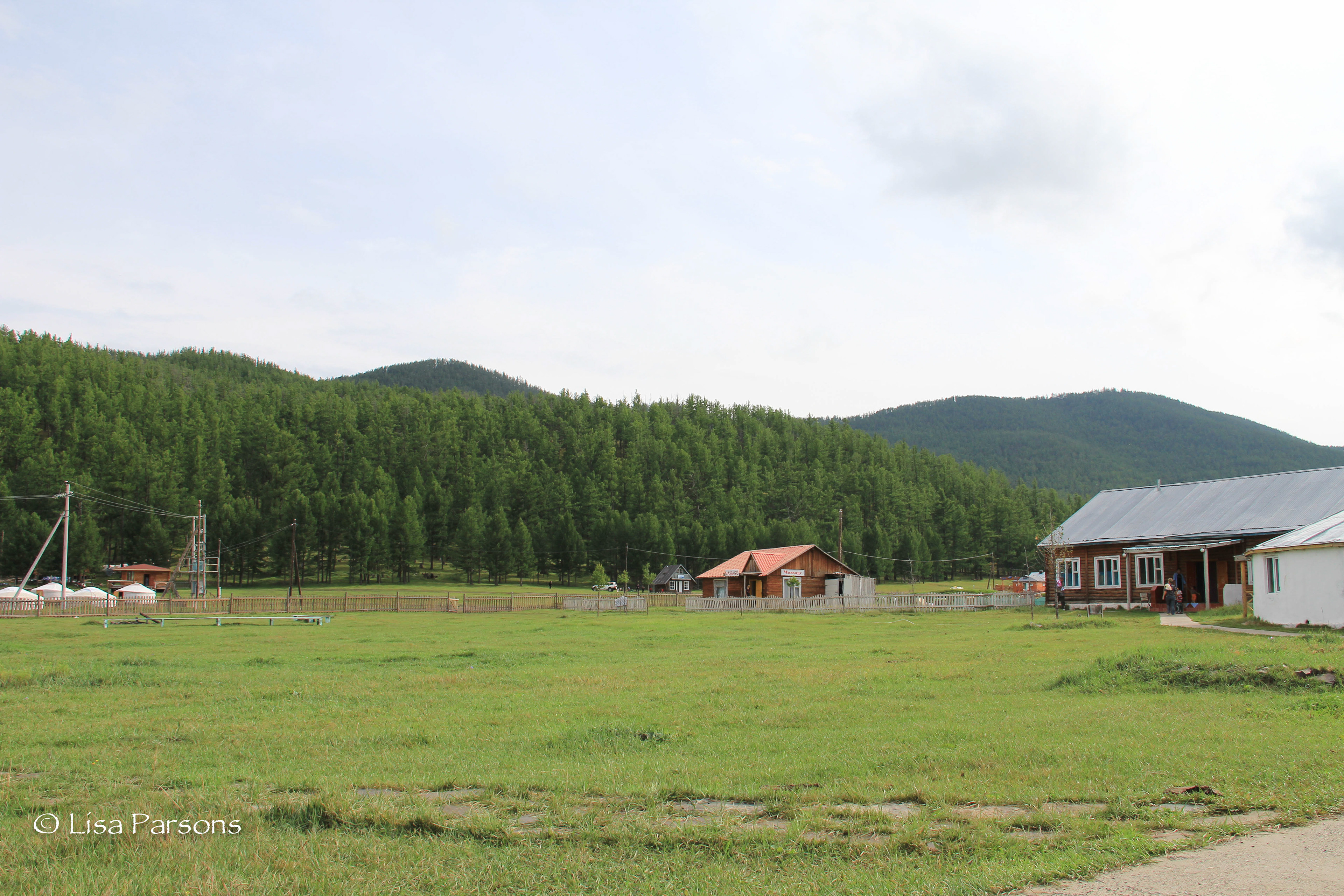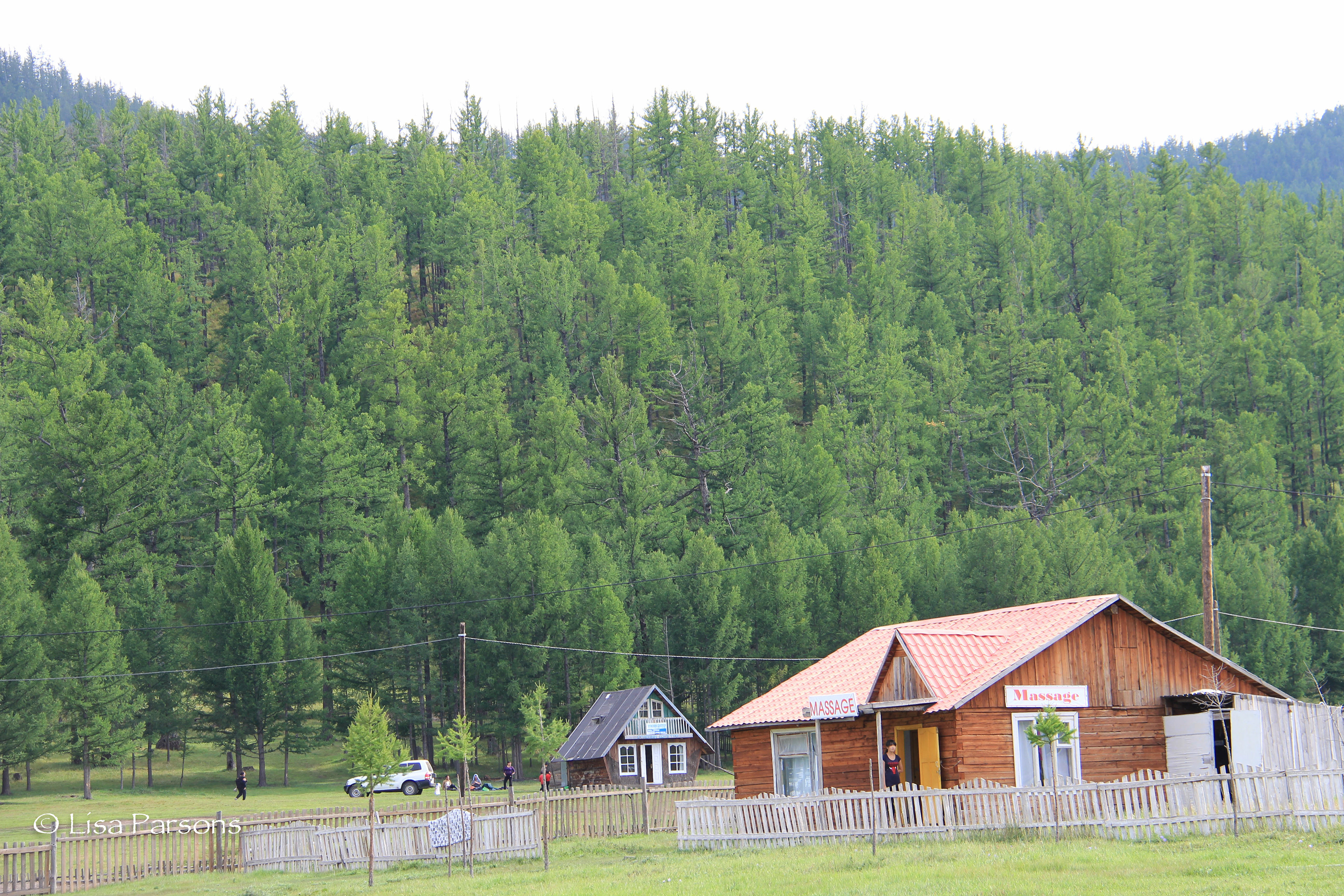 The location of our first ever couple's massage.  Weird!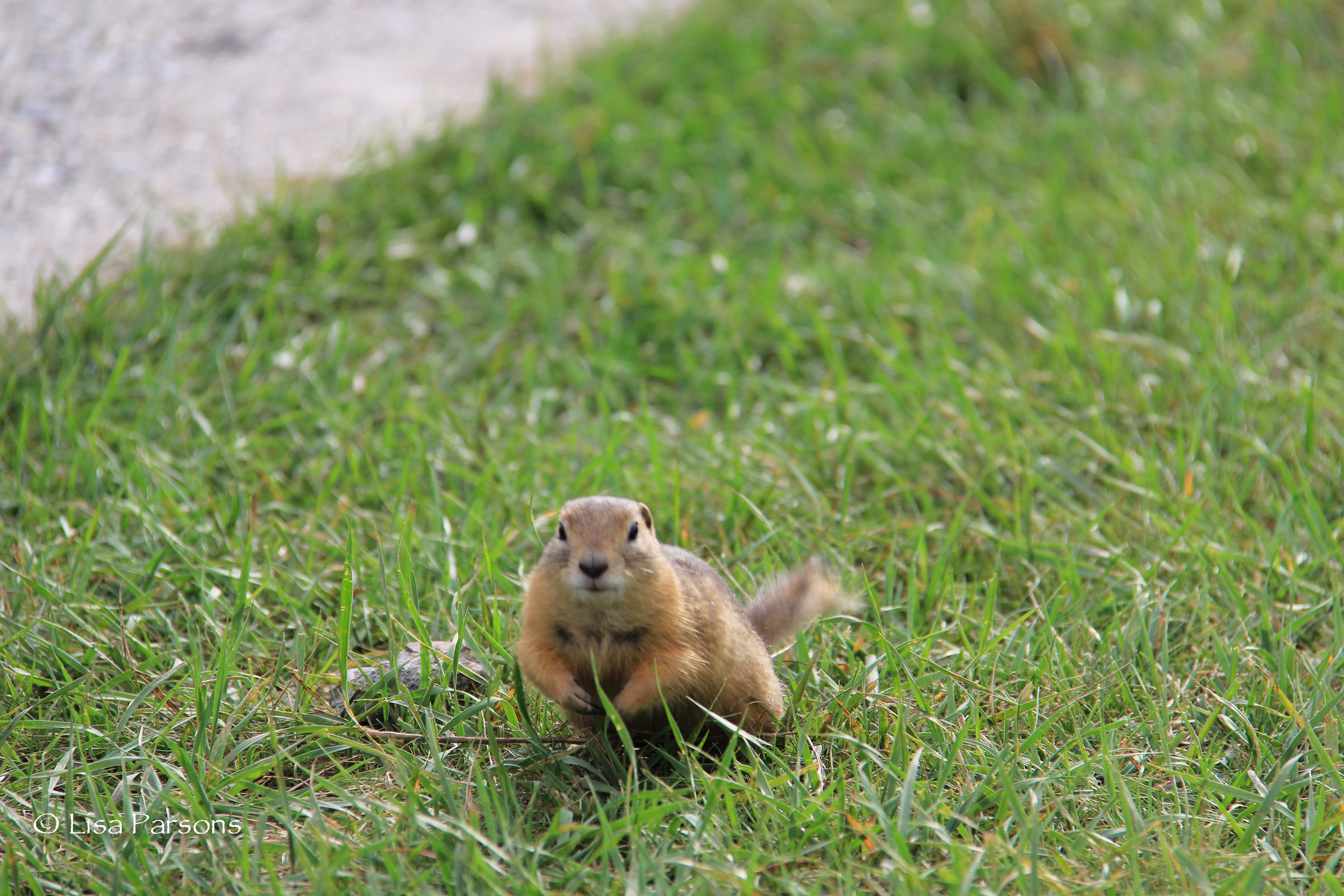 More company.  Working the tourists.